August 21 - 27, 2016: Issue 277
2016 Pittwater Community Service Award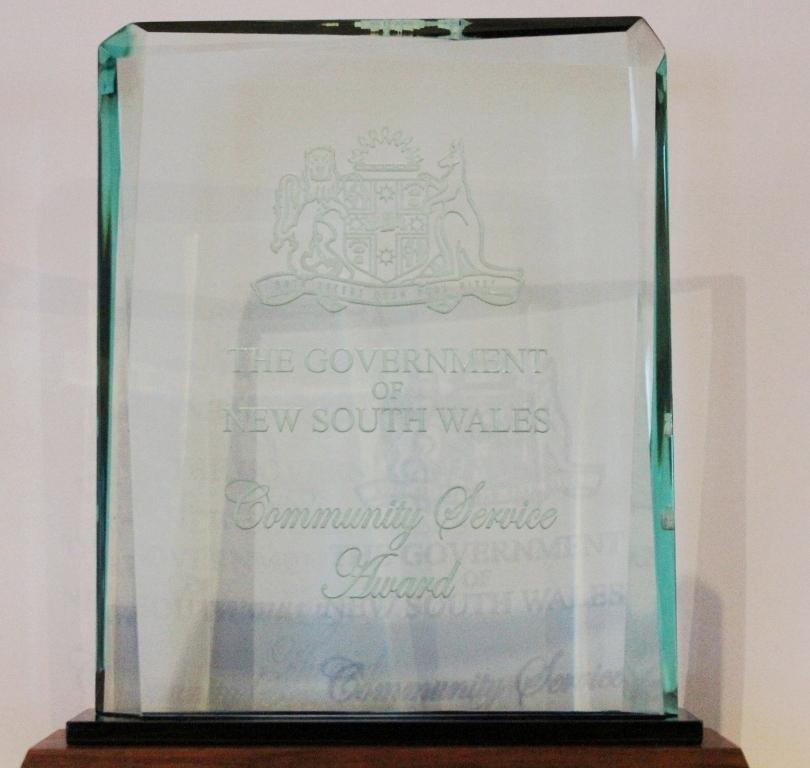 2016 Pittwater Community Service Award
18 August 2016
Member for Pittwater Rob Stokes today announced Pittwater Online News founder Alison Guesdon as the recipient of the NSW Government's 2016 Pittwater Community Service Award.
The award was presented at a community leader's reception at Mona Vale Golf Club and acknowledges outstanding voluntary service to the Pittwater community.
Pittwater Online News is a weekly publication boasting thousands of subscribers and aiming to cover all local community events and issues – no matter how big or small.
The growing success of Pittwater Online News has led to its editions being archived by the State Library of New South Wales and the National Library of Australia.
"Alison's website has become an incredibly popular community resource," Rob Stokes said today.
"What started as a small online publication has developed into a weekly ritual for thousands of local residents and a trusted source of current and historical community information.
"Pittwater Online News helps shine a spotlight on our local community groups, sporting stars and charities and enables their stories and achievements to be shared and celebrated.
"There's very few local events that Alison doesn't attend - with a camera in one hand and a notepad in the other.
"Alison's efforts are particularly helpful in keeping our community informed about local issues and events that may otherwise go unnoticed or underappreciated.
"Alison performs an invaluable community service and it's fantastic the NSW Government is acknowledging her achievements," Rob Stokes said.
A few more words...
Community is a reflection of what the people in a community invest into the physical, emotional and mindfulness of that social and physical environment, as individuals or as groups. To be granted access to share and make a record of what is here is actually an honour, not a favour the magazine is doing anyone. This should always be approached with respect as much as suspending all interpretation to capture what is really there, what is really going on, in order to communicate that accurately and, if using images to make part of this record, choose those that highlight and epitomise the essence of what has and is occurring.
Every voice speaks for itself, needs only to be heard, the inflection in how it is said, the content of what is said.
How and what.
Pittwater Online began as and remains a democracy, For, About and By Pittwater – everyone is welcome because everyone belongs. Each Issue seeks to communicate news from all compass points on every subject residents may be interested in through a policy of 'there is no us and them, there is just us'. To have a concord of voices and views uttered without 'flourishes' has always been the aim since our younger generation communicated a sense of 'having no voice' and our older generation stated they were weary of media that communicated as though all were simpletons and focused on presenting everything sensationally.
There is no pretence towards being experts here with a 'job' of opining how or what people should think. The news that may or will impact on the community is found in a variety of places each week, from health to environment this place is connected to every other place and there's no point in ignoring that. Each item is listed as released and accredited to who released that announcement.
Information is shared to help everyone to continue to determine what they want the community to be and how to shape that in a positive way. That is the role of a news service, to inform.
Clearly we seek to restore some of nobler qualities of the 'Fourth Estate' by presenting accurate records of addresses at events, or informing citizens of issues in their community and its surrounds as this has always been and should remain the work undertaken by a news service. We are fortunate, too, in not being restricted by the physical edges of paper, nor subject to the machinations of advertisers, we remain free go the extra mile or two.
Similarly the Charter for the magazine states having respect for the office any person holds even if some of us disagree with what comes out of those offices: people are free to express disagreement but that must be accurate and respectful. To denigrate the infrastructure within our infrastructure serves no purpose – to change things via shifts towards what we would rather have will ever be an ongoing conversation all should join in.
Pittwater Online regularly runs Pictorials with a focus on the Environment to not only chart the songs in each season as a celebration of all that beauty but also because we are mindful some readers are less mobile, cannot easily access these bush tracks, and enjoy seeing which hill some of our many Contributors ran up that week, while other readers are far from home and just want to see how blue the Pittwater sky is this week.
The satellite website -
Pittwater Online News Photo Albums
- allows us to give access to those who attend events to go in and get images for their own Family Albums. Since launching this in January 2014 the albums have had 7,624,082 views (as of 20.8.2016). This week alone 60 thousand visitors have gone to this site to download and save what they wanted from events photographed last Sunday. We will continue to refuse to charge for the many 'flukes' that are sometimes framed and occasionally in focus for those who want something for their personal records.
A seeming focus on the positive is a natural reflection of what goes on here. No effort required there other than to, once again, take note.
The proprietor freely admits to choosing subjects pertinent to matters that have affected or may affect the community and collecting what the facts are to shine light on or into these matters – but those facts must be there to be collected to begin with.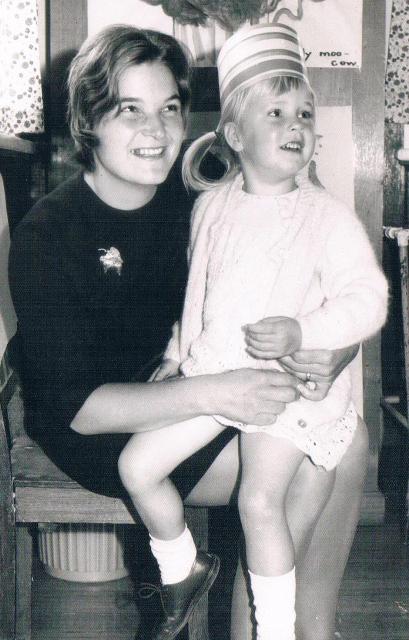 The Profiles are read by hundreds of thousands of people because they're about people – everyone is extraordinary and those who allow us to capture a small insight of what they do or how they've done it are sharing what was here prior to them being born for all our younger readers, who are hungry for this information, or what is going on now when a younger member of our community runs that week. If it's a group - everything from social, to sporting to environment, a record that can be referred to that week and ever after has been made for those trying to find you. You are all contributing something definitive to the ages as much as being a resource for right here, right now. Thank you for letting us Honour, Celebrate or share what your group or club is up to.
As payback, and since so many have allowed us to show their younger faces and then those these matured into, (and also because the Editor was up all night watching the Olympic sailing and was beyond exhausted on Thursday, and looked it) the photo here is of a young handful with her mum - aged 4 and a half at the Christmas Kindy party - December 1969.
Sorry mum.
The History pages, as they are permanently online, and make good use of the
hyperlink
where threads cross to join these varying subjects, are, in fact, creating an ever accruing map of Pittwater and its surrounds that will continue to unfold, firstly when you follow all those hyperlinks to go to that part of this 'map', and secondly, as we continue to add these pages as whole files with as much as we can load into them on each subject before it gets to the point of ridiculous and should be another whole page. Using the platform in this way also brings a dynamic quality to 'history' - you can stand where such and such did 150 years, on that same hill or beach, in the same season, perhaps even a similar breeze, and see those threads woven through to join with those that have woven your own life.
Letting us know how much you enjoy these, and use them as an ongoing resource, proves the point of putting these where they may always be accessed and making good use of the online format and what this can do. Even if you didn't communicate enjoying one or the other, the hundreds of thousands of revisits each of these gets annually would underline this was the right way to go.
Similarly the facebook and twitter platforms are utilised to share information in between Issues or for 'little things' that may not appear in the main site.
Prior to beginning this shemozzle of many typos per Issue the proprietor, like many in every community, fed the hungry in our community, housed or gave shelter to the homeless in our community, and listened to those who just needed to be heard.
Although this is still going on the means of feeding a hunger, offering space to that without shelter elsewhere, and being genuinely interested in others has simply been extended into also doing this through 'Pittwater Online News'.
At just over 5000 hours per year of hard work and great fun in bringing Pittwater Online News to the local, national and international community each week, 'service' may fit as a description for what has gone on so far, but always bear in mind no one asked for Pittwater Online News to exist, no one has to read it as it's not turning up uninvited in your letterbox as thin slices of former trees, and that the magazine is actually owned by Green Wing Press Pty. Ltd. and A J Guesdon works for this company, not the opposite.
With so many regular contributors to thank for all you have done to make and keep this a community noticeboard with many extra bits, with so many wonderful people already met and yet to meet, every single week serves as the greatest possible reminder that it is actually an honour to get to do such work. The recognition of this work this week, to us, is recognition of a community that has embraced what is basically an online community noticeboard which everyone can contribute to, or access as a common ground, a meeting place.
This recognition of our community 'noticeboard' has come from our Premier and our Pittwater MP, both of whom are part of our community too and would most definitely 'get it' as they too are part of us, whether on the sand and in the water, or turning up for the Christmas Carols. It's good to remind ourselves occasionally that those brave enough to take on public office or serve in other capacities have their own families as much as being an extended part of our own through their work or being an active member, for example, of a surf life saving club in our communities.
Thank you very much to the thousands of everyone who have contributed to Pittwater Online News and made it such a great resource for all of us - your news, notices, beautiful photography, expressions of outrage or delight, stories and reports are a great reflection of a thinking, caring community that is rich in the original meaning of this word, and thereby, enriched by your bothering to do what you do.
Al.
Editor.
Pittwater Online News.
Pittwater Community Leaders High Tea 2016 - Hosted by Hon. Rob Stokes: Guests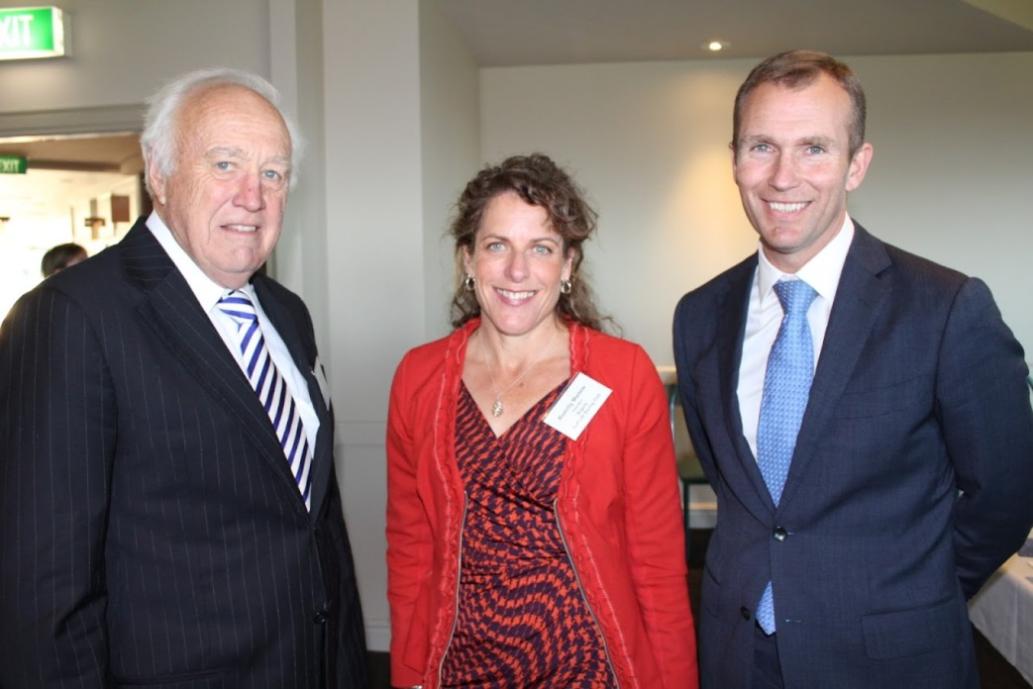 Past Whale Beach SLSC President Phillip Schmidt, Bilgola SLSC Romilly Madew and MP For Pittwater and NSW Planning Minister, Hon. Rob Stokes.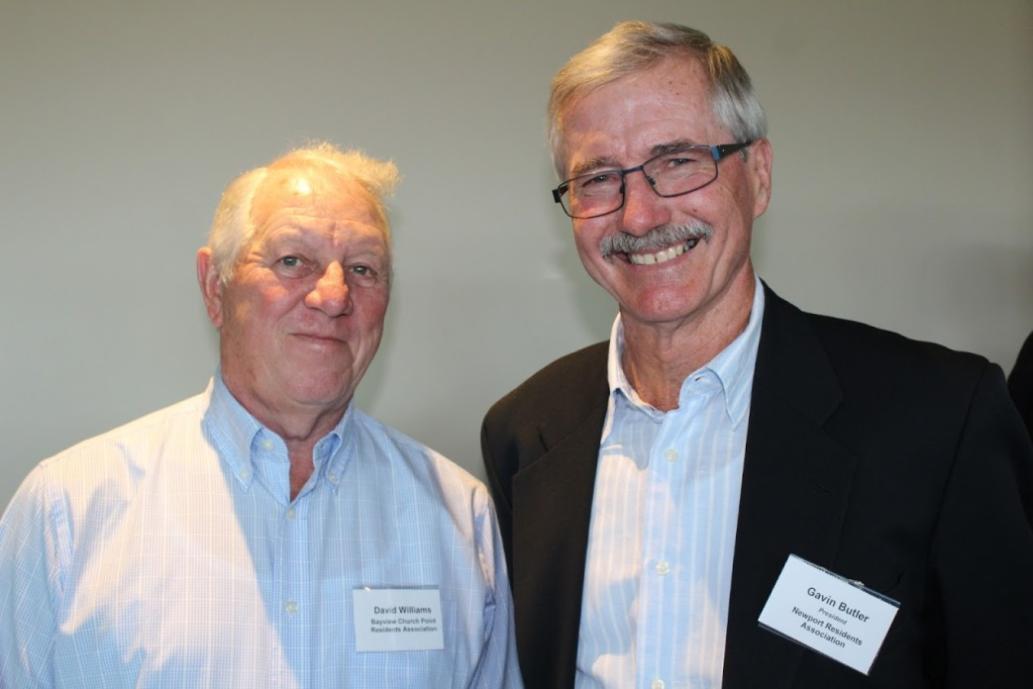 David Williams, President Bayview Church Point Residents Association and Gavin Butler, President Newport Residents Association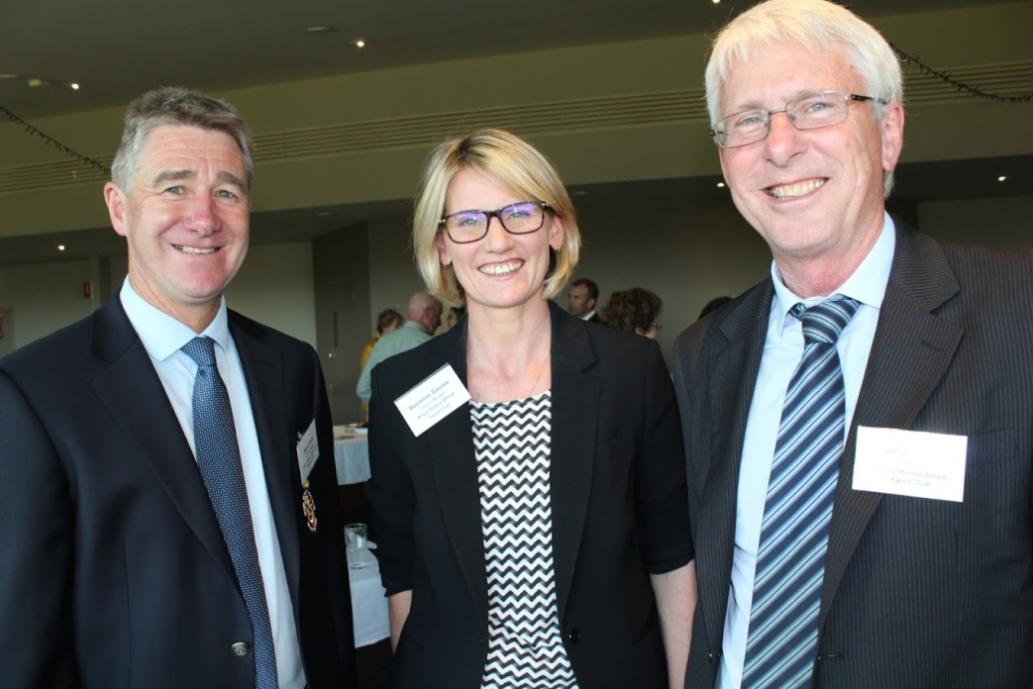 Royal Motor Yacht Club of Broken Bay General Manager Steve Euers, Royal Prince Alfred Yacht Club General Manager Suzanne Davies and Commodore of the
Royal Prince Alfred Yacht Club, Ian Audsley.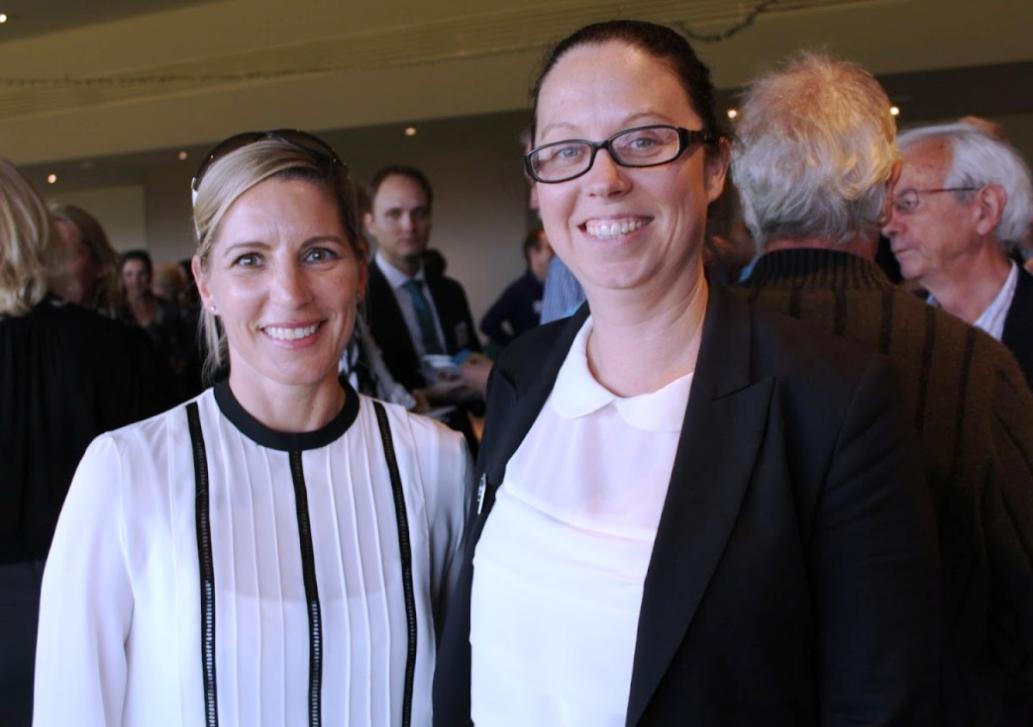 Natalie Baldi, Acting Principal, Newport Public School and Detective Sergeant Briana Ellis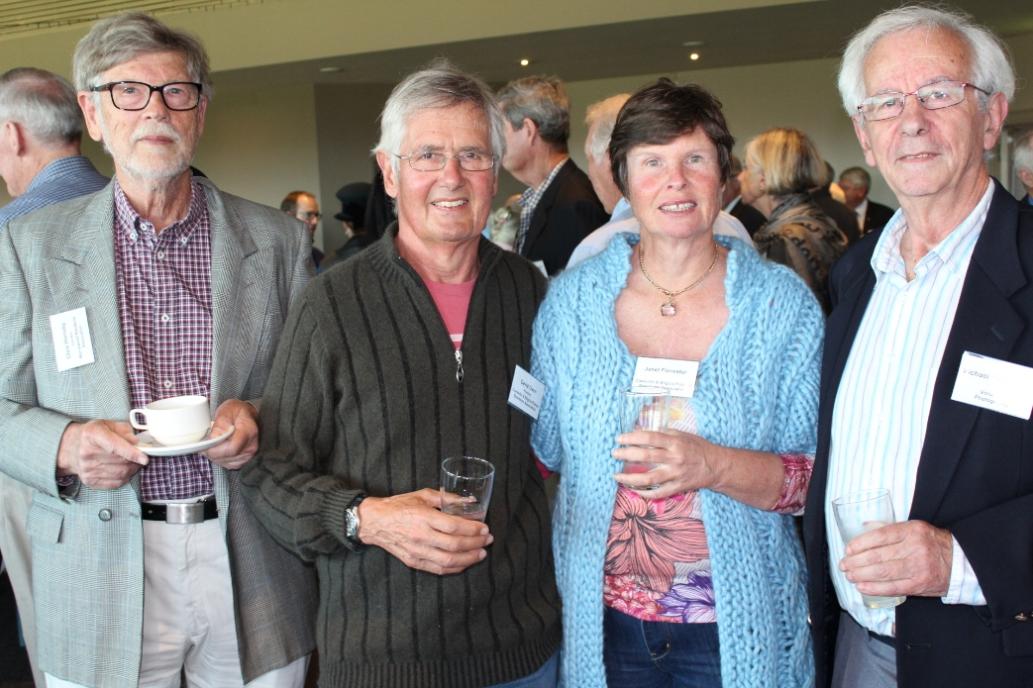 Chris Hornsby, Warriewood Residents Association, David Owen, President Clareville & Bilgola Residents Association, Janet Forrester
Clareville & Bilgola Residents Association, and Michael Mannington, Volunteer Photography.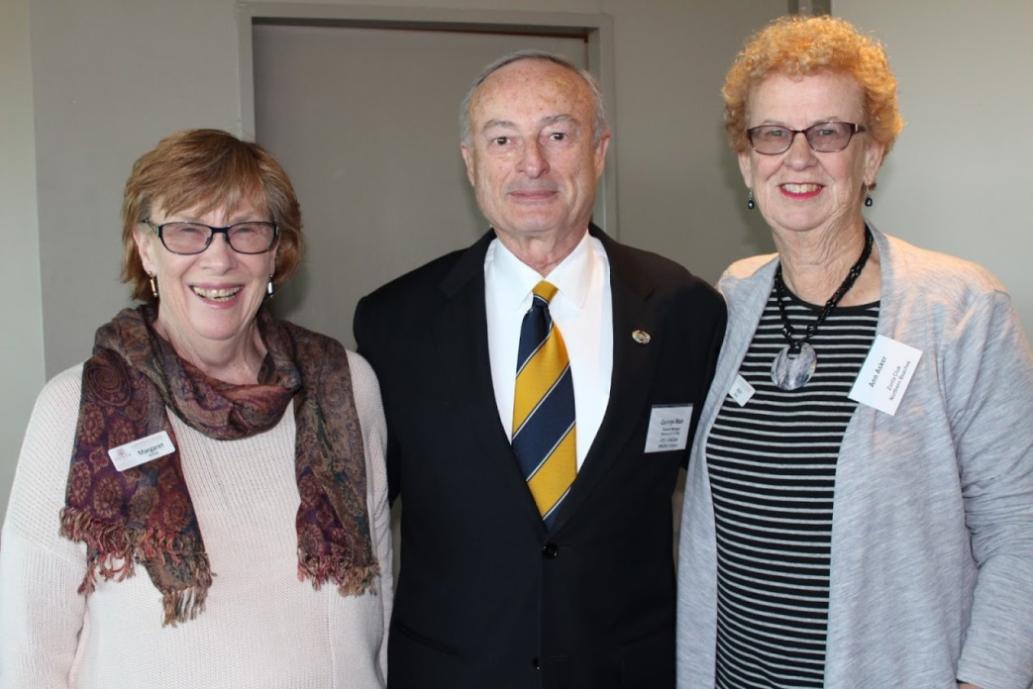 Margaret White, Zonta Club of Northern Beaches, George Main, General Manager Retirement Living RSL LifeCare ANZAC Village, Ann Asker,
Zonta Club of Northern Beaches.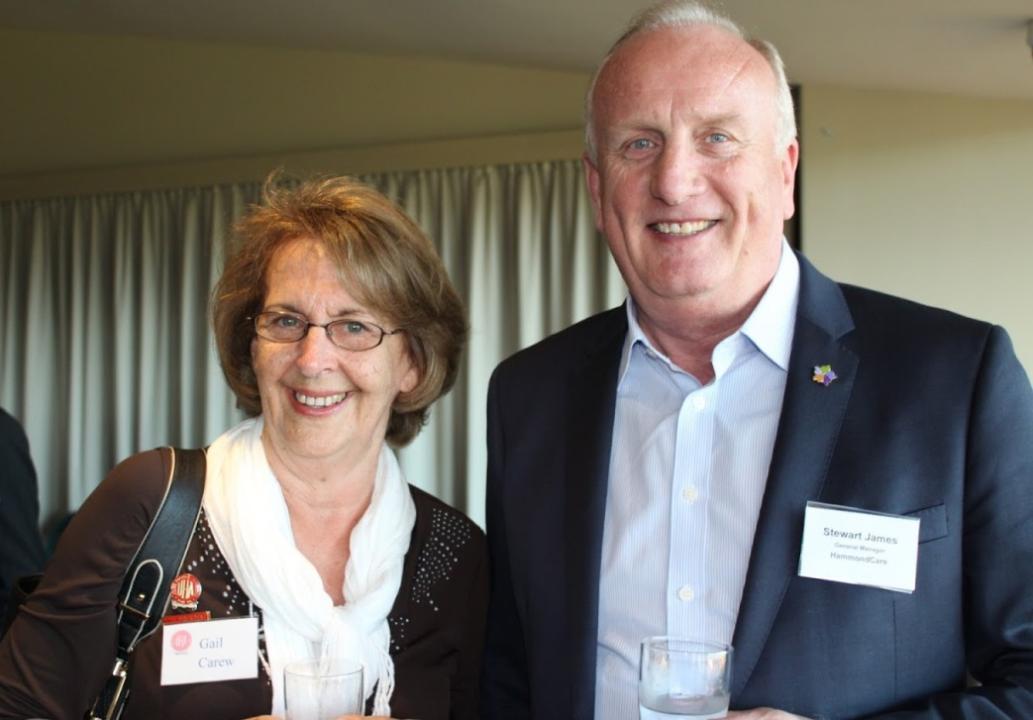 Gail Carew Mona Vale Hospital Auxiliary and Rotary Club of Upper Northern Beaches and Stewart James, General Manager HammondCare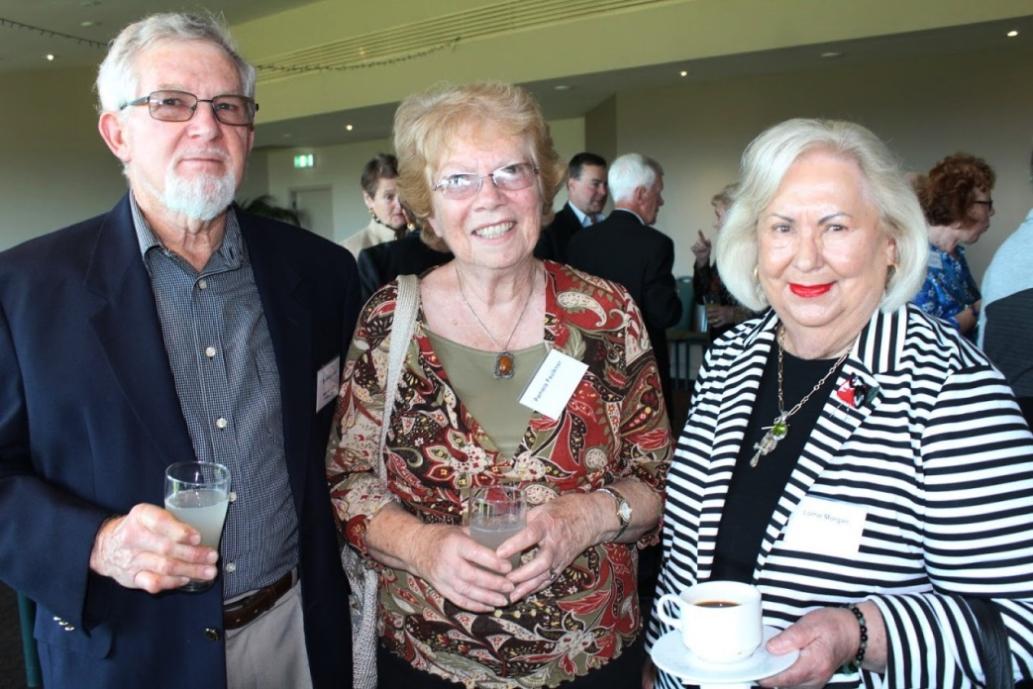 Brian and Pamela Faulkner, Narrabeen Lakes Probus Club with Lorrie Morgan, Artist and former PCA President.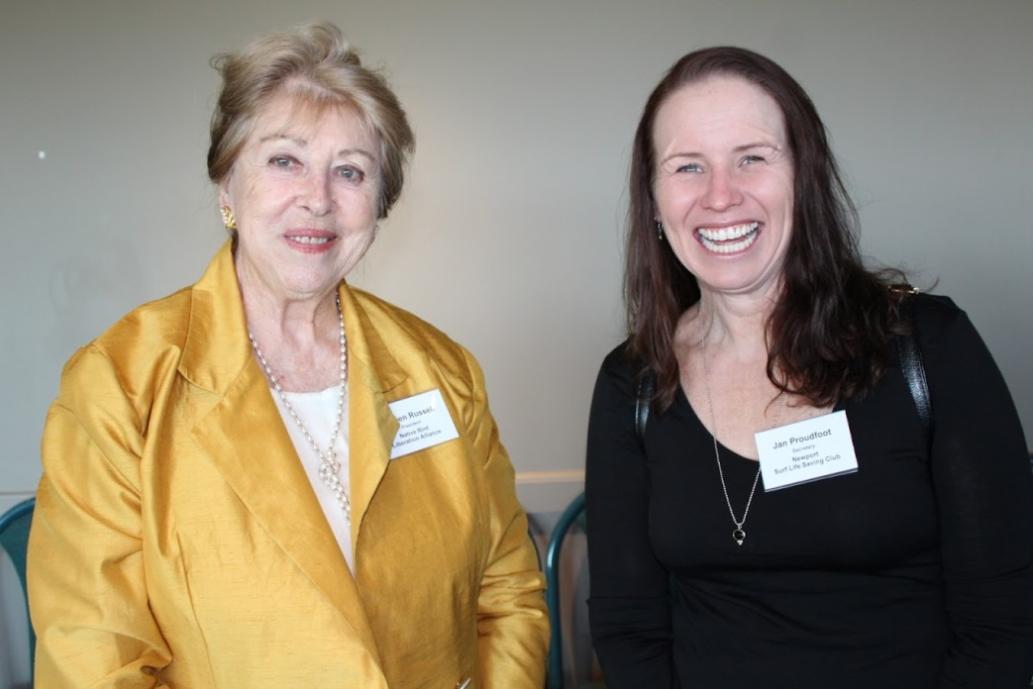 Colleen Russell, President Native Bird Liberation Alliance with Jan Proudfoot, Hon. Secretary of Newport SLSC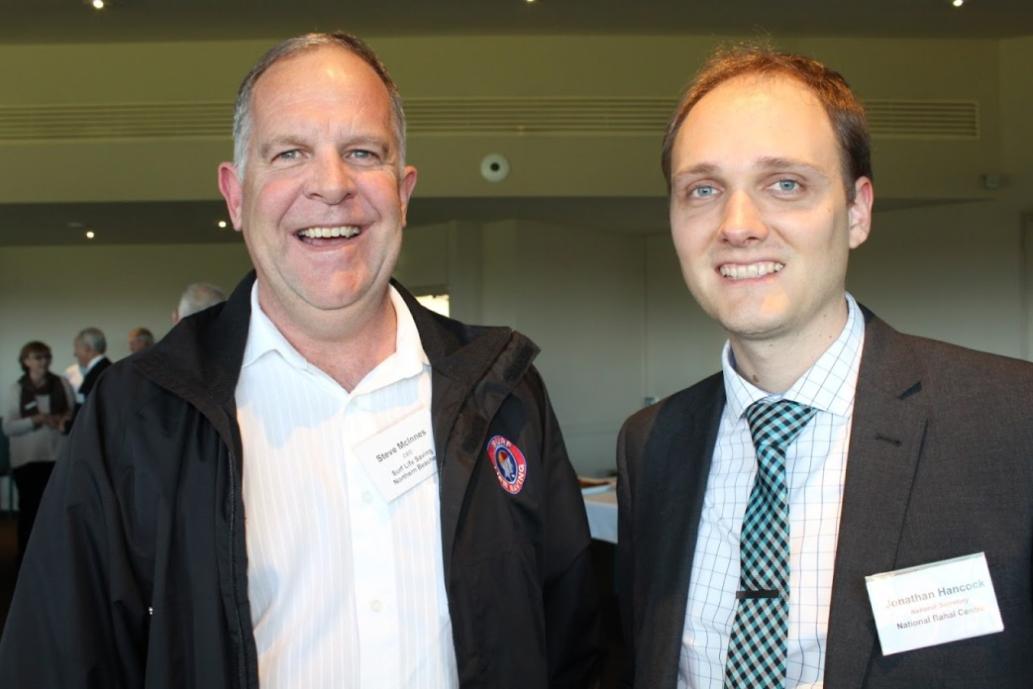 Steve McInnes, Chief Executive Officer of Surf Life Saving Sydney Northern Beaches with Jonathan Hancock, National Secretary, National Bahai Centre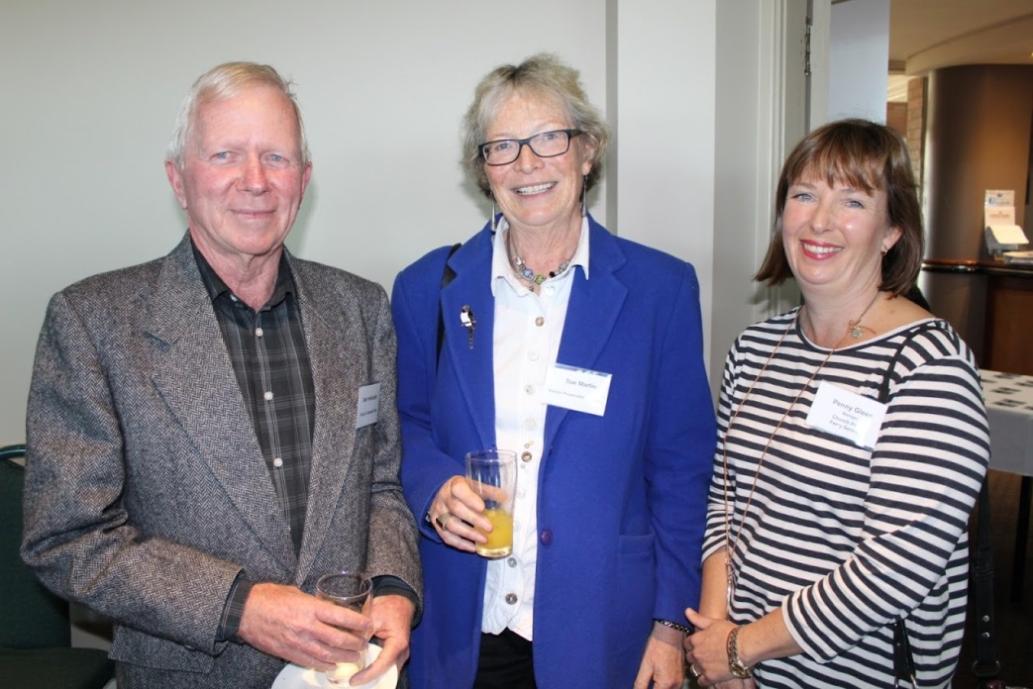 Gerd Hollander, President Avalon Computer Pals (AvPals), Sue Martin, Avalon Preservation Association and Penny Gleen, Church Point Ferry Services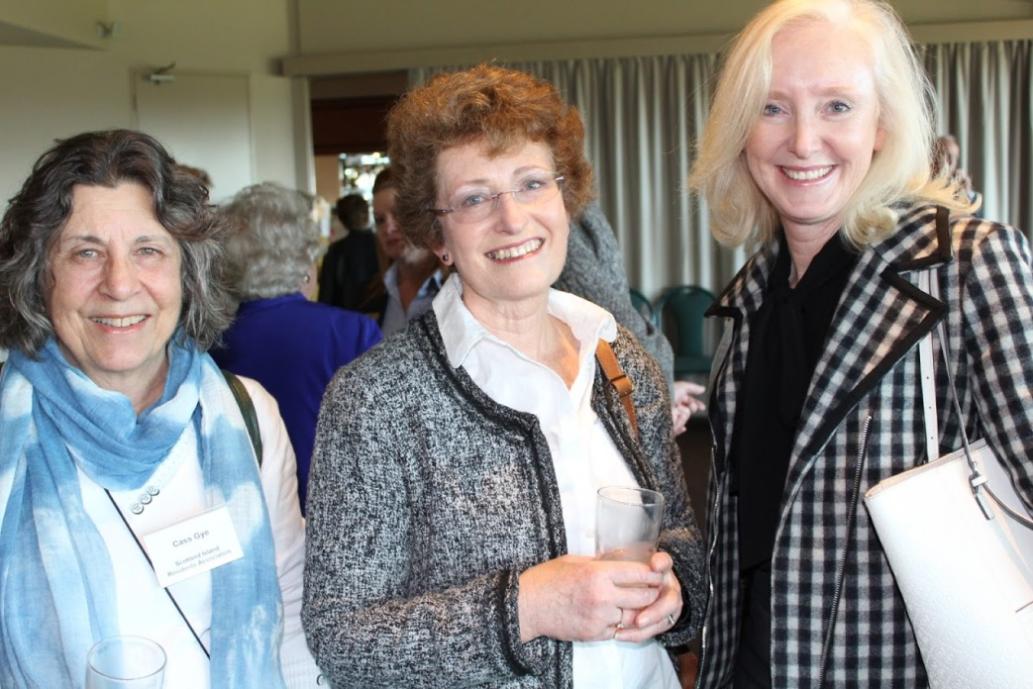 Cass Gye and Marie Minslow, - Scotland Island Residents Association (SIRA), with Jane Floyd, Community Care Northern Beaches.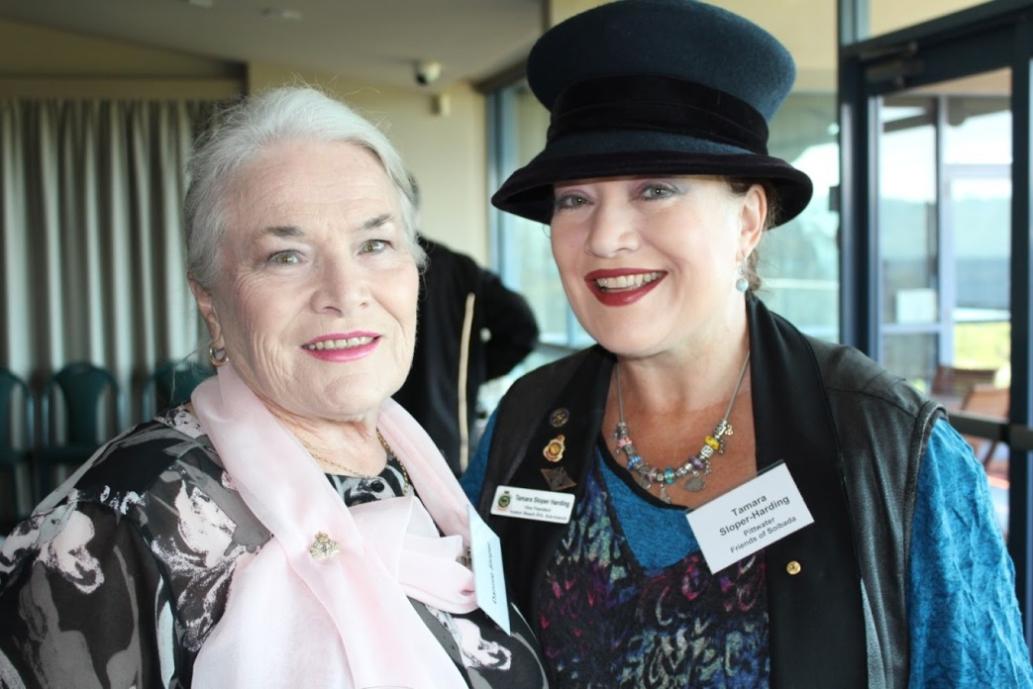 Dannie Sloper and Tamara Sloper Harding, Chairperson Pittwater Friends of Soibada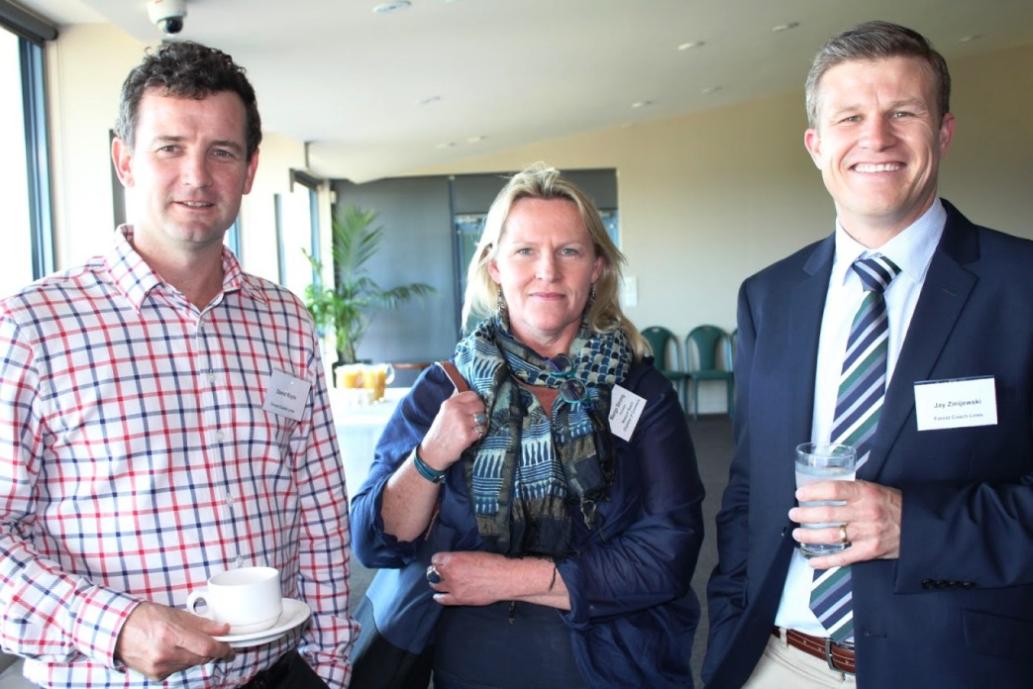 David Royle Forest Coach Lines, Margo Strong, President of Newport Beach Chamber of Commerce, Jay Zmijewski.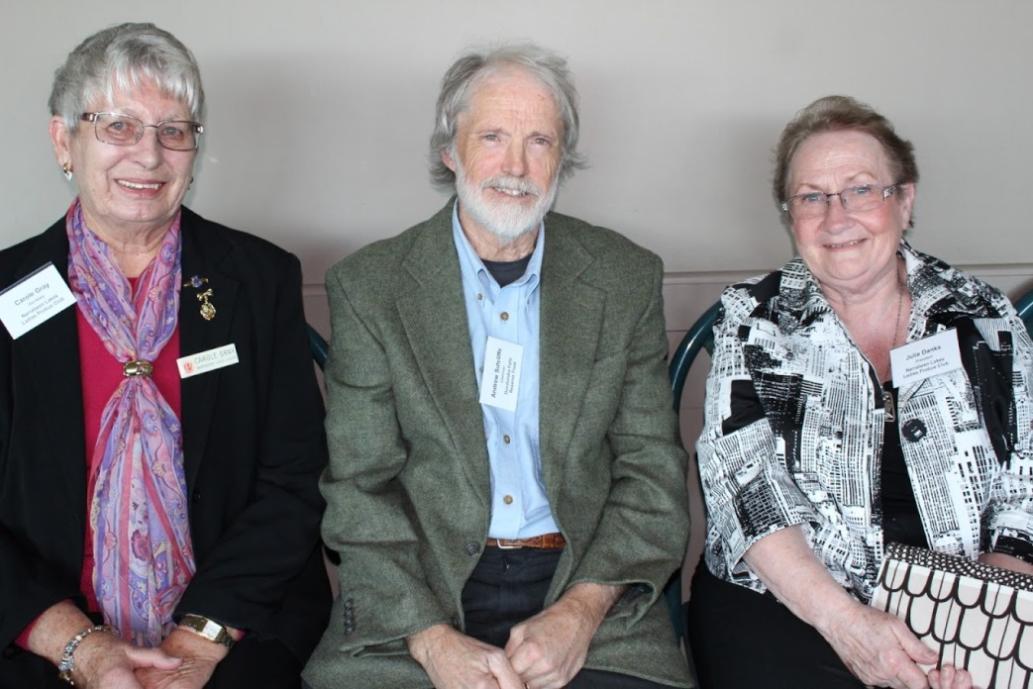 Carole Gray, Secretary, Narrabeen Lakes Ladies Probus Club, Andrew Sutcliffe, Dundundra Falls Reserve Trust, Julie Danks, President of
Narrabeen Lakes Ladies Probus Club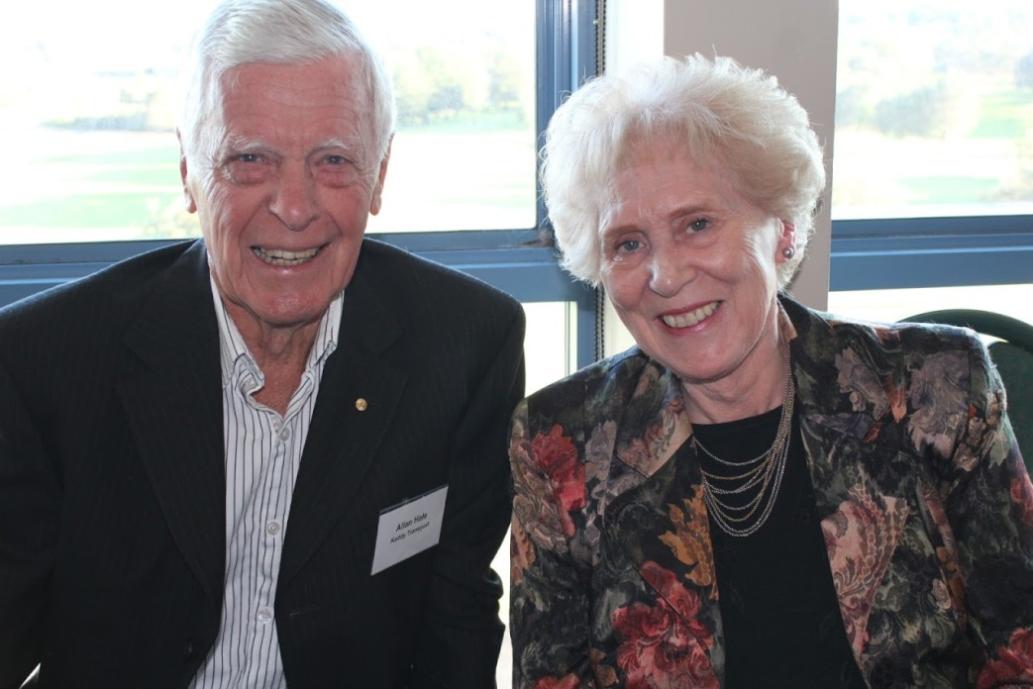 Allan Hale and Barbara Smith - both from Kaddy Transport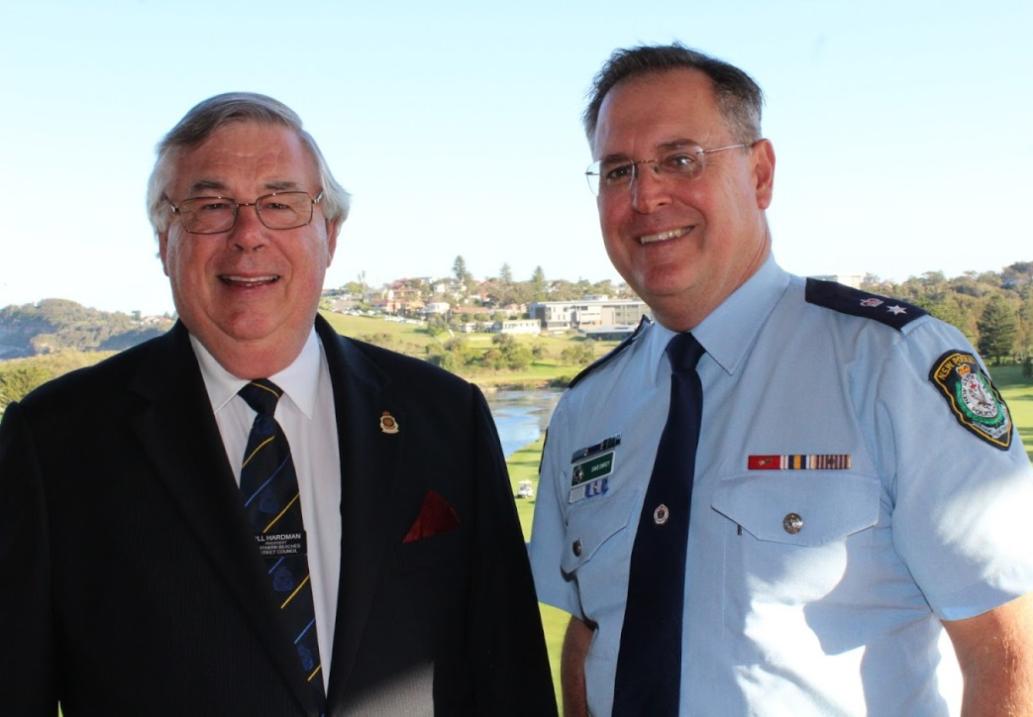 President of Forrestville RSL Sub Branch and Northern Beaches District Council of RSL sub-branches, Bill Hardman, with NSW Police Force Commander, Detective Superintendent Dave Darcy.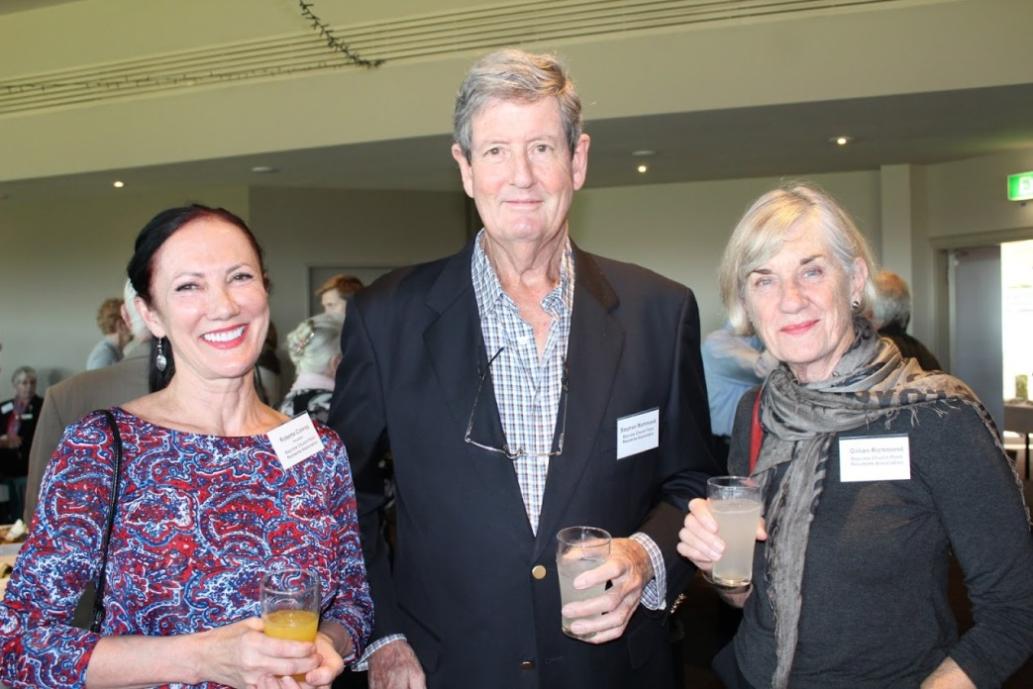 Roberta Conroy, President Bayview Church Point Residents Association, Stephen and Gillian Richmond -
Bayview Church Point Residents Association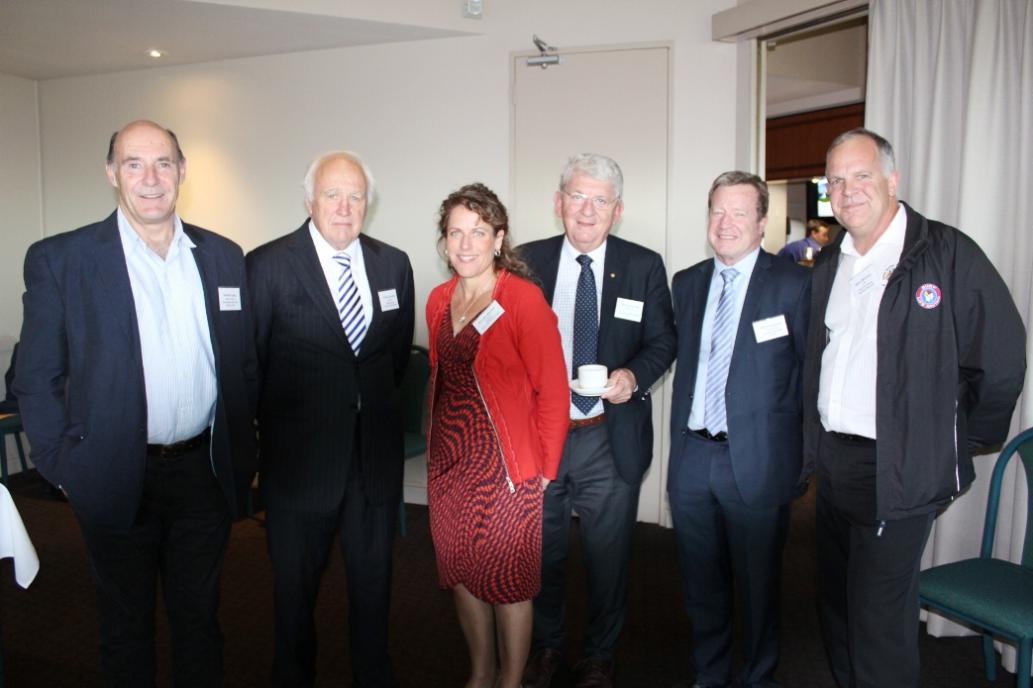 Gordon Lang, Masters Captain at Palm Beach SLSC, Phil Schmidt, past-President Whale Beach SLSC, Romilly Madew, President Bilgola SLSC, Dick Persson AM, Administrator and Mark Ferguson, General Manager, Northern Beaches Council, Steve MicInnes, CEO SLS SNB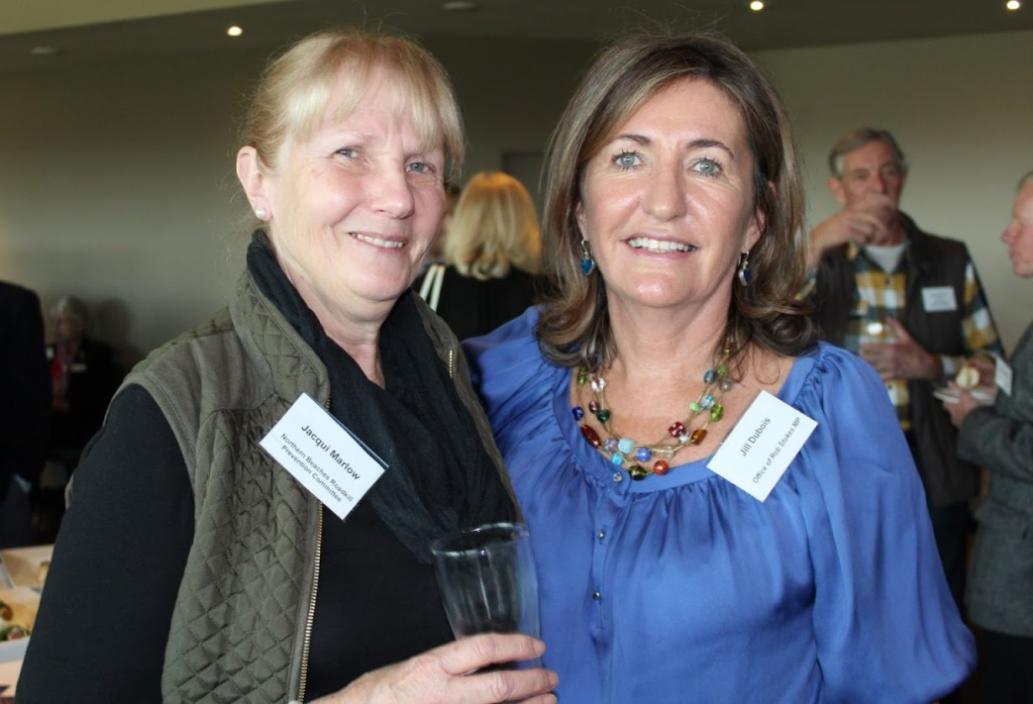 Jacqui MArlow, Northern Beaches Roadkill Prevention Committee and Jill Dubois, Office of Rob Stokes, MP.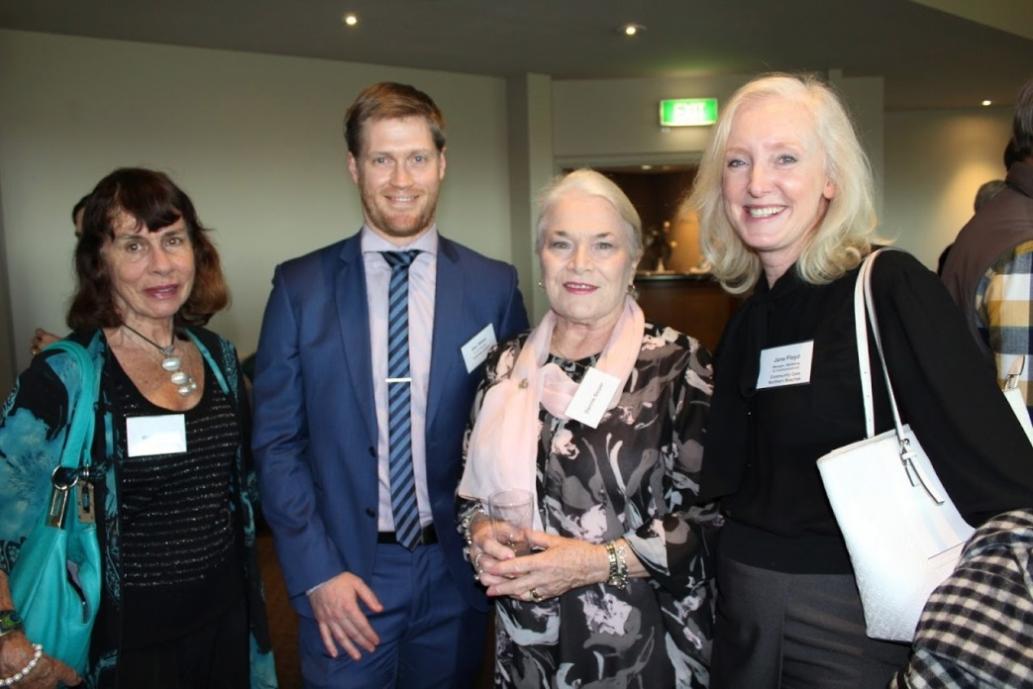 Wilga Rose, Ben Webb, Veterans Centre Sydney Northern Beaches (in Dee Why RSL), Dannie Sloper,
with Jane Floyd, Community Care Northern Beaches.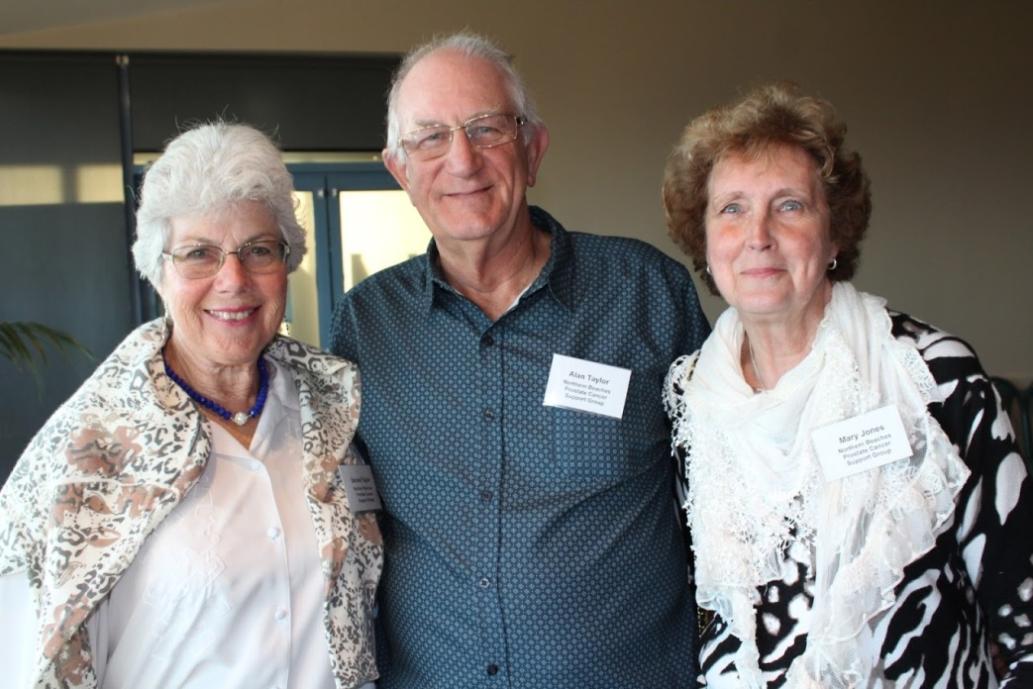 Denise and Alan Taylor with Mary Jones - all members of Northern Beaches Prostrate Cancer Support Group.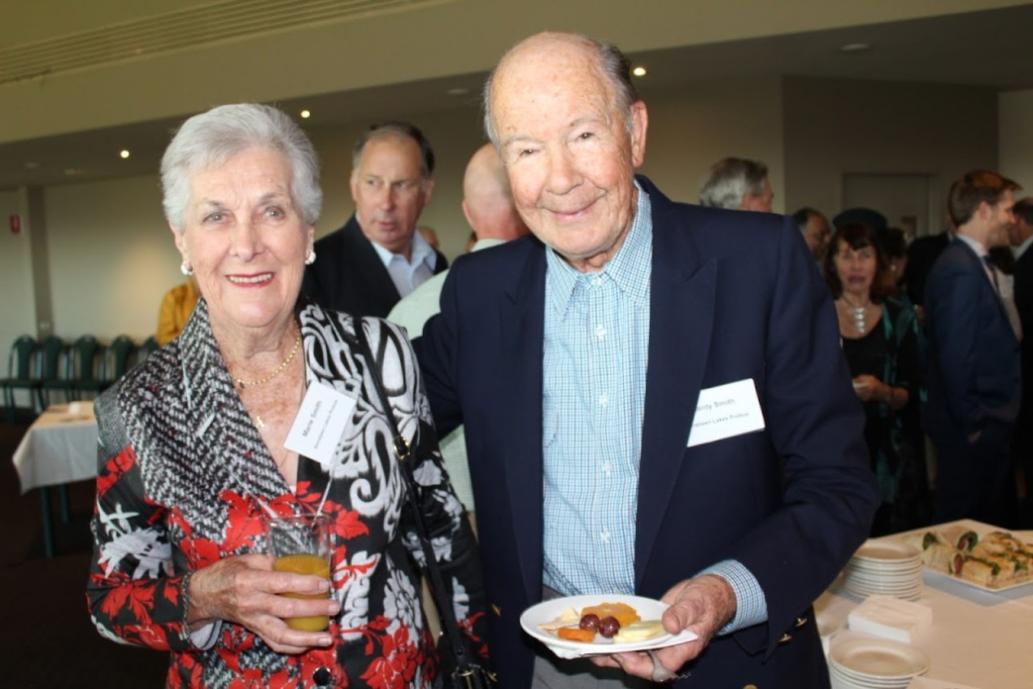 Marie and Monty Smith, Narrabeen Lakes Probus