August 7 - 13, 2016: Issue 275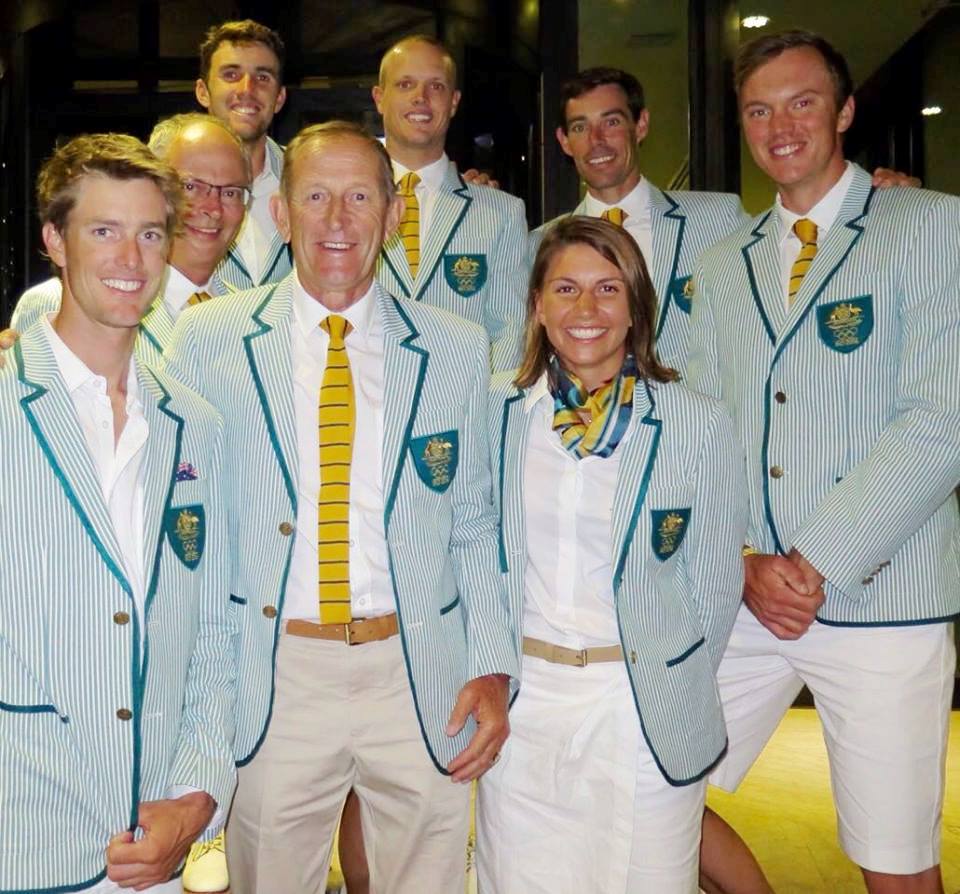 Australian Sailing Team Members
prior to
Opening
Ceremony of Rio 2016, the XXXI Olympiad - Image courtesy
Waterhouse Darmanin Sailing - Facebook
On Day 5 of the Rio 20016 Olympics, Thursday August 11 at 2.05 am our time, Lisa
Darmanin and Jason Waterhouse will take to the water in the preliminaries, for Races 1 to 3, in the Nacra17.
The Medal race is

scheduled

to be run on Wednesday 17th of August at 3.05 am our time.
The Pittwater sailors were among the first sailors to be announced for Rio in December 2015 along with
Mat Belcher/Will Ryan (470 M) and Nathan Outteridge/Iain Jensen (49er).
Olympic 470 Champion Mathew Belcher will be looking to defending his London 2012 title in Rio. Will Ryan was training partner to the 2012 team of Belcher and Malcolm Page in the lead up to the London Olympics and the Belcher/Ryan Team were 470 men's World Champions in 2013, 2014 and 2015.
In February 2016 they placed equal 3rd with France's , Sofian Bouvet/Jérémie Mion behind New Zealand's Paul Snow-Hansen/Daniel Willcox while Croatia's Sime Fantela/Igor Marenic placed 1st. It was the first year since 2010 Matthew Belcher hadn't placed 1st in the Word's and may be just that breath the Australian 470 team needs to keep themselves steadily working towards a good result. They, like all the Australian Sailing Team, have been putting months into training on the waters of Rio, many of the sailors having visited up to 10 times prior to Day 1 for them in this Olympics and are taking nothing for granted.
Racing the 49er class will be defending Olympic champions Nathan Outteridge and Iain Jensen. In 2012 this duo from Lake Macquarie were so successful they were assured of a medal before the medal race on the waters of Weymouth.
Lisa and Jason will be making their Olympic debut in the Nacra 17 mixed multi-hull, which is also a first for the boat itself in an Olympics and the
first time there is a mixed discipline on the Olympic sailing program.
In May 2012 the International Sailing Federation (ISAF) selected the Nacra 17 as the equipment for the mixed multihull event at Rio 2016.
Gino Morrelli and Peter Melvin
designed the Nacra 17 fully in line with the specifications given by ISAF for the Olympic multihull 2016.
The Nacra17 also represents a welcome return o the multihull to Olympic Sailing. Prior to its advent
the Tornado was used as the equipment for the multihull discipline in the Olympic Games from 1976 through 2008, when multihulls were deselected. In the Tornado class Avalon sailor Mitch Booth secured Bronze and then Silver for Australia in the 1992 Barcelona (with John Forbes) and 1996 Atlanta (with Andrew Landenberger) games. Darren Bundock won Silver in Sydney's 2000 Olympics (with John Forbes) and Silver again in 2008 in Beijing (with Glenn Ashby).
The shift for London towards monohull only classes by the slimmest of votes
resulted
in an international outcry among proponents at the omission of the fast, exciting sailing you get with multihulls. A way to bring it forward and even update that
dynamic
quality was sought and found - in the Nacra 17.
The
Waterhouse
/
Darmanin Nacra17 Team are also taking nothing for granted and have been training hard on site and on water prior to and since selection, also working steadily and surely to placing themselves in the best

physical

,

emotional

and mindset you can, given all those fluky winds sailing can be subject to.
Sailing this

Olymp

ics is going to be the sport to watch - there's just too many great sailors in fleet fast boats to miss all that excitement!
As the duo and teammates posted before heading out to the Opening Ceremony....
Let the Games Begin!!!!
And while getting up to cheer them on
Cheer on this too:
Surfing To Be An Olympic Sport In 2020 Tokyo Games: Dynamic Future Visions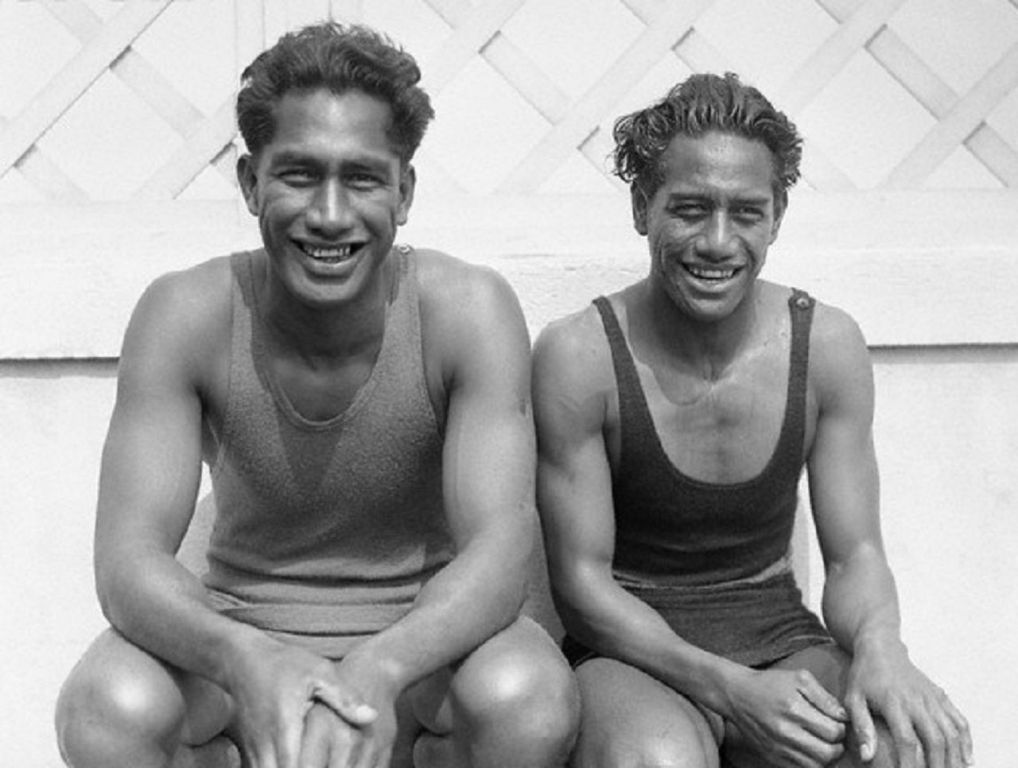 Duke Kahanamoku Sitting with his brother Sam, Bronze medallist in the 100 metres freestyle at the 1924 Summer Olympics in Paris.
Within minutes of the IOC announcing on Wednesday the inclusion of Surfing, along with
Skateboarding,
Baseball/Softball, and Sports Climbing in the 2020 Tokyo Olympics it was all over the Internet.
In Australia where so many either go surfing, watch surfing, or pull on a range of surf gear to dive into other sports, those who were right then competing at the
Australian Surf Titles at Coffs
could be seen form Sydney, dancing all over the sand as well as the waves.
Mick Fanning is reported to have immediately stuck his hand up for a coaching position, Sally Fitzgibbons realised a long-held dream of a Gold medal in her sport may be possible, while Patron of Surfing NSW, and Premier of NSW, Mike Baird, a surfer himself and advocate for the inclusion of the sport, welcomed the news.
Fernando Aguerre, President of the International Surfing Association said after the announcement was made,
"After decades of hard work and dedication we are absolutely thrilled that Surfing will officially join the Olympic Sports Program at Tokyo 2020. Our Olympic dream has now become a reality and on behalf of the entire Surfing family I would like to express our sincere thanks to the IOC and Tokyo 2020 for their pioneering vision in making this historic decision possible.
The dream of having surfing in the Olympics goes back even further if you take into account the wishes of former Olympic swimmer Duke Kahanamoku a Gold medallist in the 100 metres freestyle at the 1912 Stockholm Olympics and Gold again in the same event in Antwerp in 1920, this time adding an extra Gold in the relay. The gentleman credited with introducing surfing to Australia wrote in his book Duke Kahanamoku's World of Surfing,
"Even as early as that day (1918), I was already thinking of surfing in terms of how, one day, it could become one of the events in the Olympic games. Why not? Skiing and diving have taken their rightful place as official Games events. I still believe surfing will one day be recognized, voted in, and accepted."
Australian Surf Festival 2016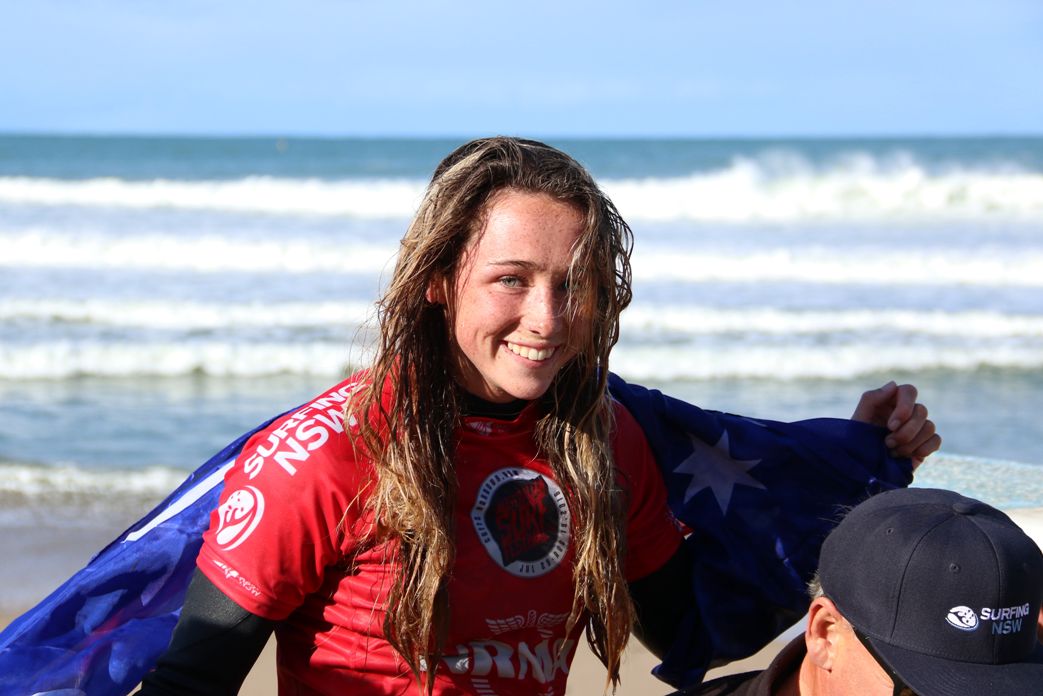 Tully White, Allambie Heights - 2016 Australian Longboard Champion - Photo by Ethan Smith/Surfing NSW
The Australian Surf Festival is currently taking place at Coffs Harbour, incorporating the
Australian Surfmasters Titles,
NRMA Holiday Parks Australian Longboard Titles,
Australian Logger Titles and Australian Bodyboard Titles.
Competitors in the Australian Surf Festival must qualify through their States respective State Qualification process. i.e. NSW Open Titles, NSW Surfmasters, NSW Longboard Titles, NSW Bodyboard Titles.
The festival finishes on August 15th.
So far the Surfmasters Titles and Longboard Titles have been run and won.
Local
surfers have done very well with Avalon's Rob Bain taking first place in the Over-50 Men's Surfmasters (on shortboards) and Mona Vale's Mark Gobbe securing third in the
Over-55 Men. Susan Levett, Manly, won second place in the
Over-35 Women Surfmasters while
Alysse Cooper,
current Under 18 female NSW Junior State Title holder and a
Queenscliff girl, scored fourth in the Open section.
The Longboard finals finished Saturday afternoon, August 6th, with Allambie Heights surfer Tully White taking first place in the Juniors while Balgowlah Longboarder Sienna Coulter won second in the Longboard Juniors.
The 2016 Australian Surf Festival is one of three National Titles events scheduled by Surfing Australia in 2016 with the SUP (Toyota Australian SUP Titles – Geraldton, WA - September 2 - 6, 2016) and Juniors (Surf Dive N Ski Australian Junior Surfing Titles – Phillip Island, VIC - November 26 - December 3, 2016) still to come this year.
The Australian Surf Festival is
proudly supported by the NSW Government through its tourism and major events agency, Destination NSW. The event is also proudly supported by Coffs Harbour City Council, Coffs Coast Tourism, NRMA Darlington Beach Holiday Park, The Hoey Moey, Nikon, Toyota, Pacific Longboarder, NBN, Surfing Australia and Surfing NSW.
Reports on the events run so far, along with some great Surfing/NSW pictures of resident surfers, runs
HERE
this Issue.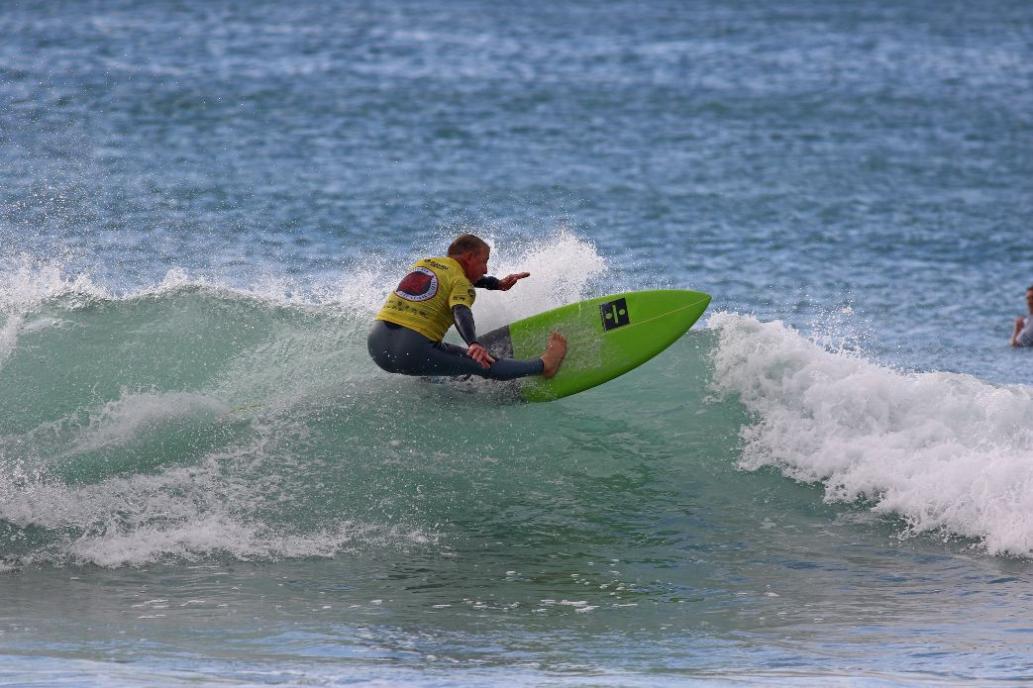 Mark Gobbe, Mona Vale, in action - Photo by Ethan Smith / Surfing NSW
Winter In Pittwater: 2016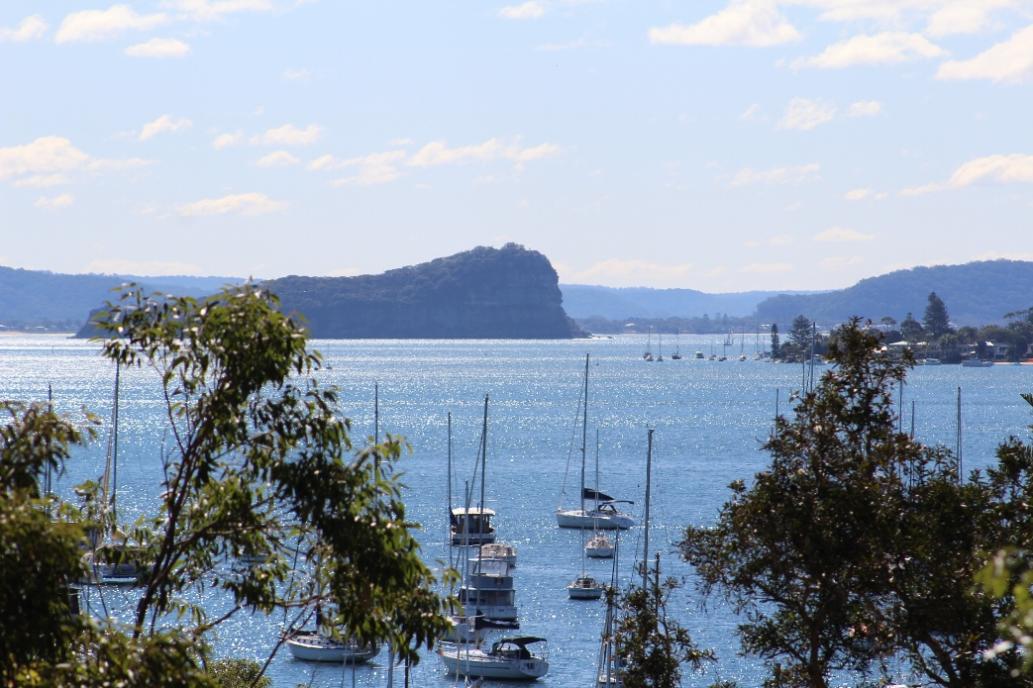 Some blue sky for all who are tired of a cold, wet, grey week.
Past Features Archives (pre 2014)
Pittwater Online News was selected for preservation by the State Library of New South Wales and National Library of Australia. This title is scheduled to be re-archived regularly.
Archived Issues (2014 on) may be accessed here: pandora.nla.gov.au/tep/143700