July 31 - August 6, 2016: Issue 274
Pittwater Yachts And Sailors In The Land Rover Sydney To Gold Coast Race 2016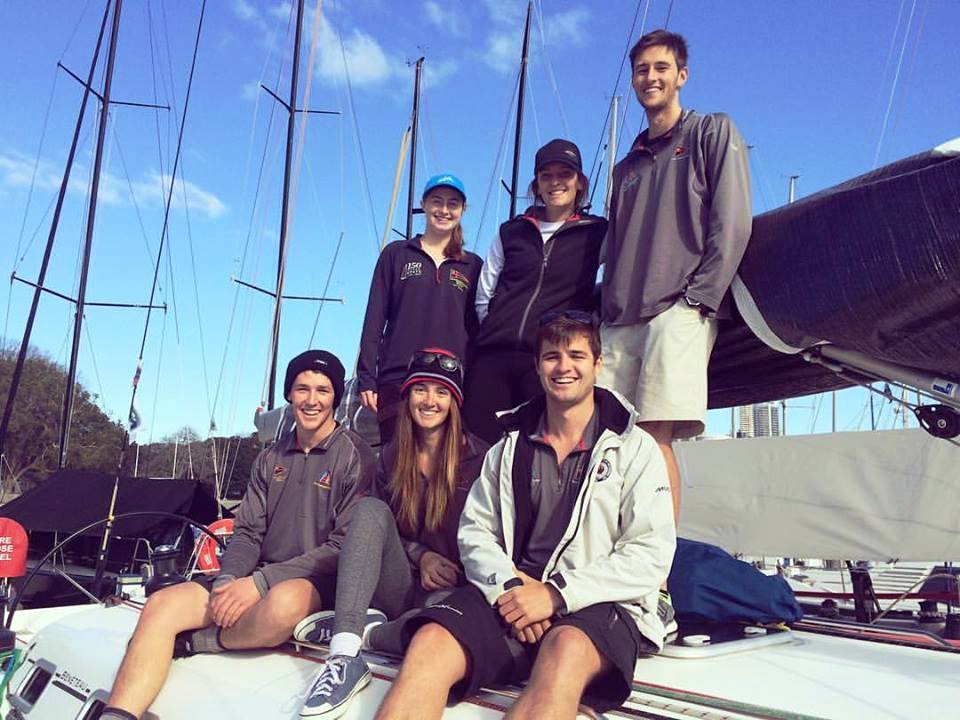 Harry Hall, Rachel Bower, Sarah Parker, Malcolm Parker, Clare Costanzo and Josh Dawson at CYCA Sailing Club. Picture courtesy Clare Costanzo
If you're wondering why a fleet of yacht headed north suddenly appeared on the horizon around 2.30 p.m. Saturday afternoon – that was the fleet in the 2016 Sydney to Gold Coast.
The race started 1 p.m. on the Harbour.
There are five RPAYC yachts among the fleet: XS Moment, Takani, Pretty Woman, Occasional Coarse Language One, and Le Billet which has six from RPA's Youth Development squad crewing; Harry Hall, Rachel Bower, Sarah Parker, Malcolm Parker and Josh Dawson and Clare Costanzo.
"Bring on Southport ...race to the plane!" Clare messaged at the CYCA earlier Saturday afternoon.
Pittwater sailors are also on board an outstanding fleet of wonderful sea craft - Moth champion Josh McKnight is part of the wonderful Ragamuffin crew, with Syd Fischer's grandson, Brenton as Skipper, his first Gold Coast race as skipper of the TP52, and multiple Olympian/VOR steerer Carolijn Brouwer and Sue Crafter, a veteran of 14 Hobarts are also aboard.

The 2016 SGYC Fleet off Bungan Beach - 2.30 p.m., Saturday July 39, 2016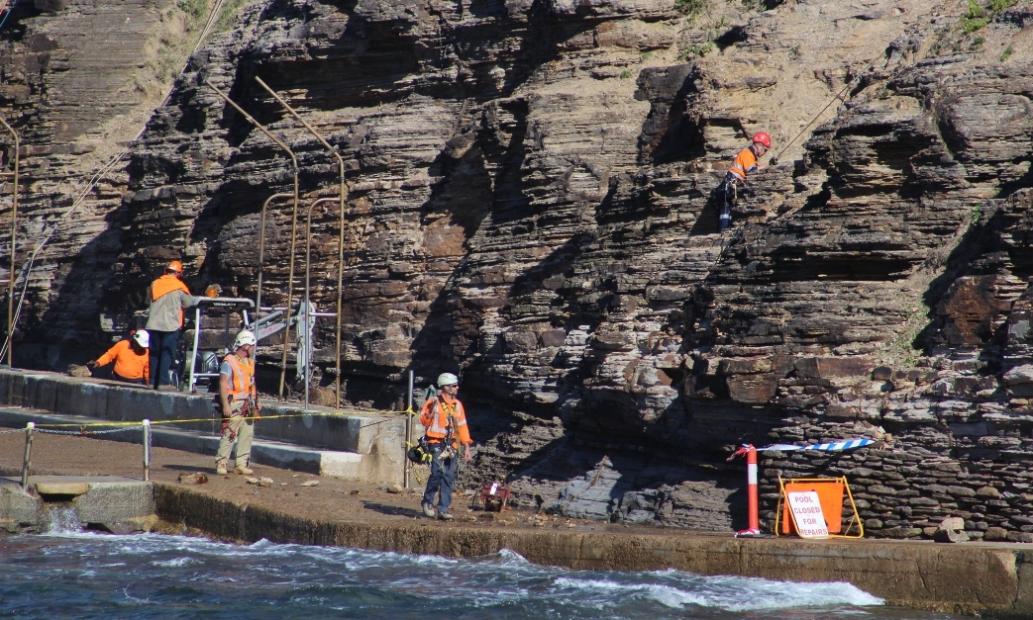 South Avalon Headland - July 26th, 2016
Living beside the sea is bliss for all who dwell here but there's a lot of work involved in keeping the place safe which you may not see unless you're there when it's being done.
The pictures above and below, taken on Tuesday July 26th, show Council workers continuing post June storm cleans ups, in this instance they were 'grooming' South Avalon Beach Headland, which involves removing loose rocks and checking the stability of others.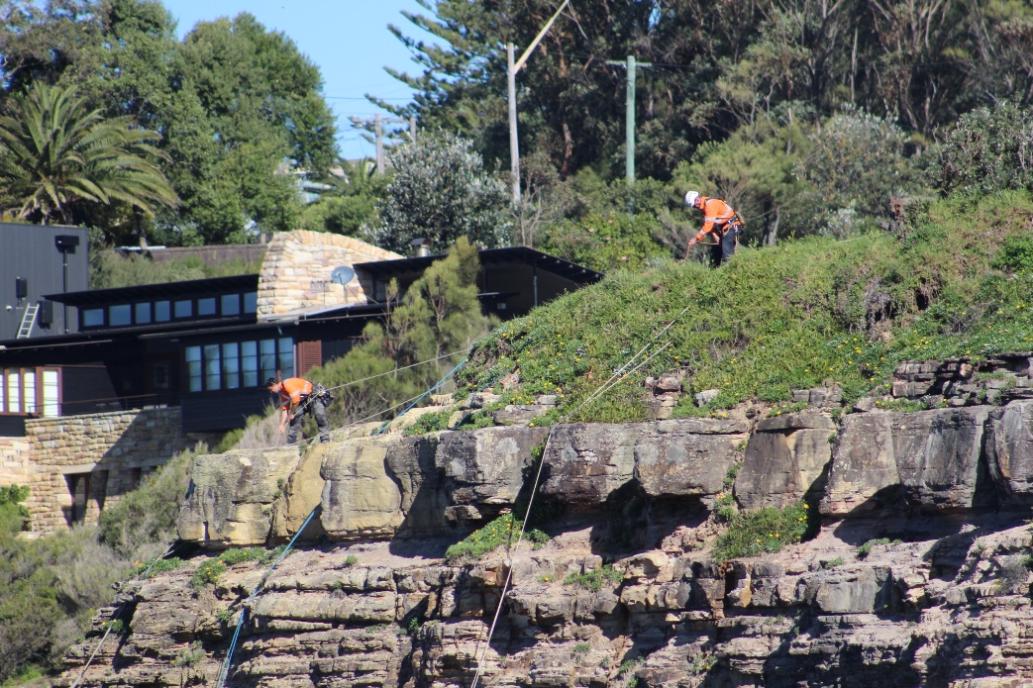 Governor's Cup 2016: RPAYC Team Awarded Sportsmanship Trophy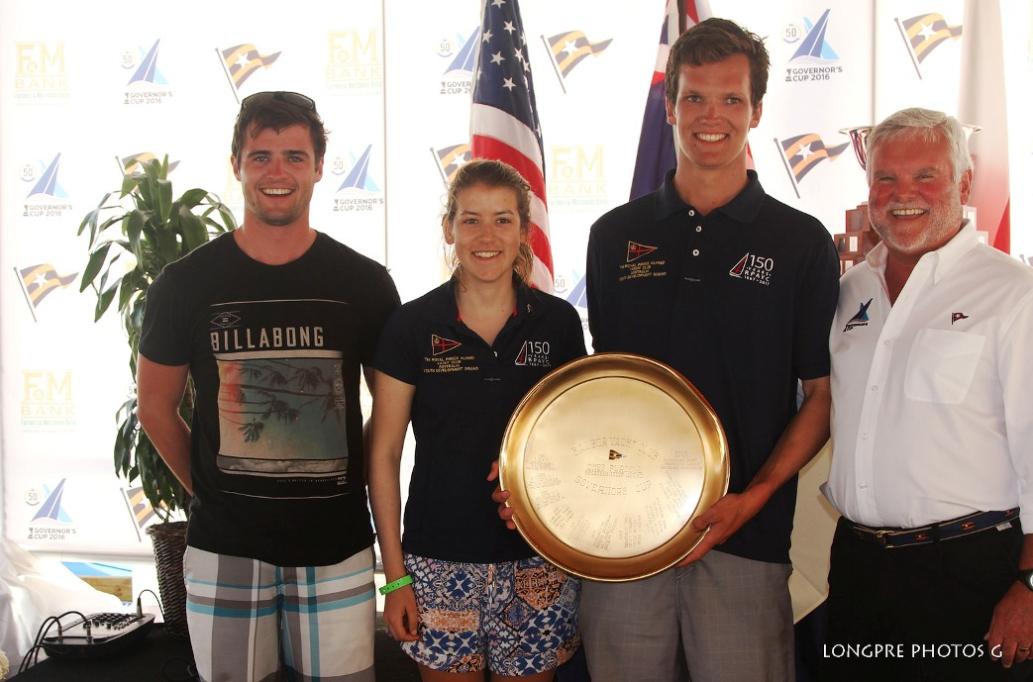 Royal Prince Alfred Team wins Sportsmanship trophy - Balboa Yacht Club's 50th Governor's Cup – photo © Mary Longpre. The Perpetual trophy is named for Chet and Glee Purcell, founders of the Governor's Cup Challenge: Left to right Malcolm Parker. Evelyn Foster and William Dargeville with Tom Purcell, son of Chet and Glee.
This week the Royal Prince Alfred Yacht Club announced that their 2016 Governor's Cup Team were awarded the Sportsmanship trophy, named for Chet and Glee Purcell, founders of the Governor's Cup Challenge. This is awarded via a vote system by those competing in and those who run the 'Gov Cup'.
The Governor's Cup is the oldest youth match racing regatta in the world and celebrated its 50th Anniversary this year in races run at Balboa Yacht Club in Newport Beach, California from July 15-23, 2016.
The Royal Prince Alfred Yacht Club team of Malcolm Parker, Evelyn Foster and William Dargeville were accompanied by RPA Coach Tom Spithill who had competed in the Governor's Cup himself, twice as Bow on Murray Gordon's winning team of 2004 and 2005, and once on the Helm.
Tom Spithill, stated on Tuesday, July 26th,
'The RPAYC team were awarded the Governor's Cup Sportsmanship Trophy which is a good reflection of the team and how we performed. They gave it their all and had a great time doing so!'
Winter In Pittwater: 2016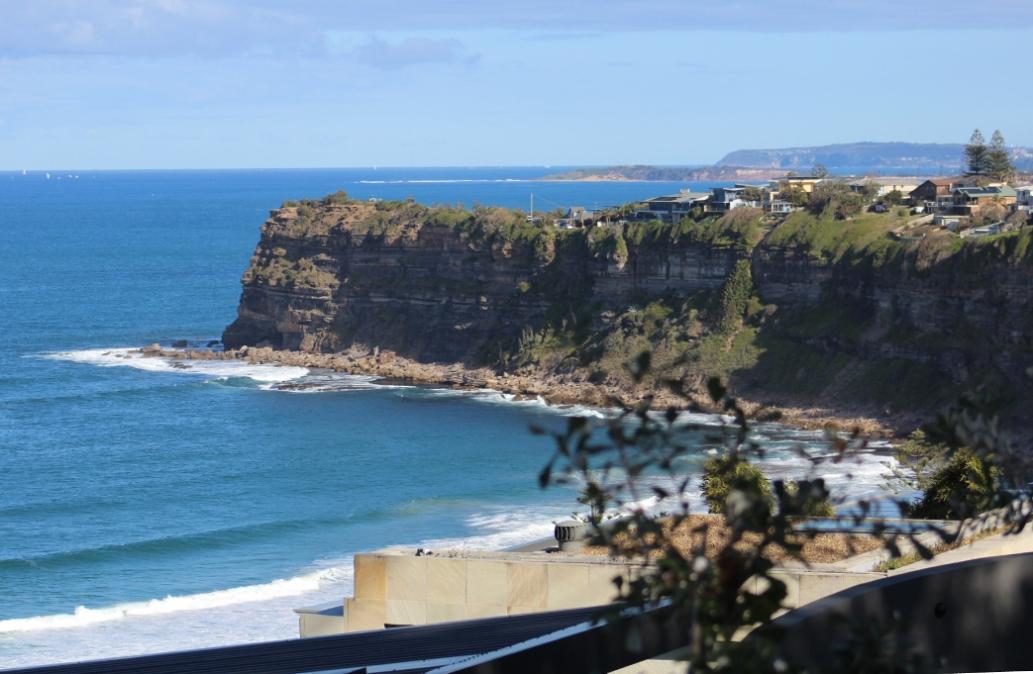 Bungan Beach South Headland - Mona Vale North Headland - July 30, 2016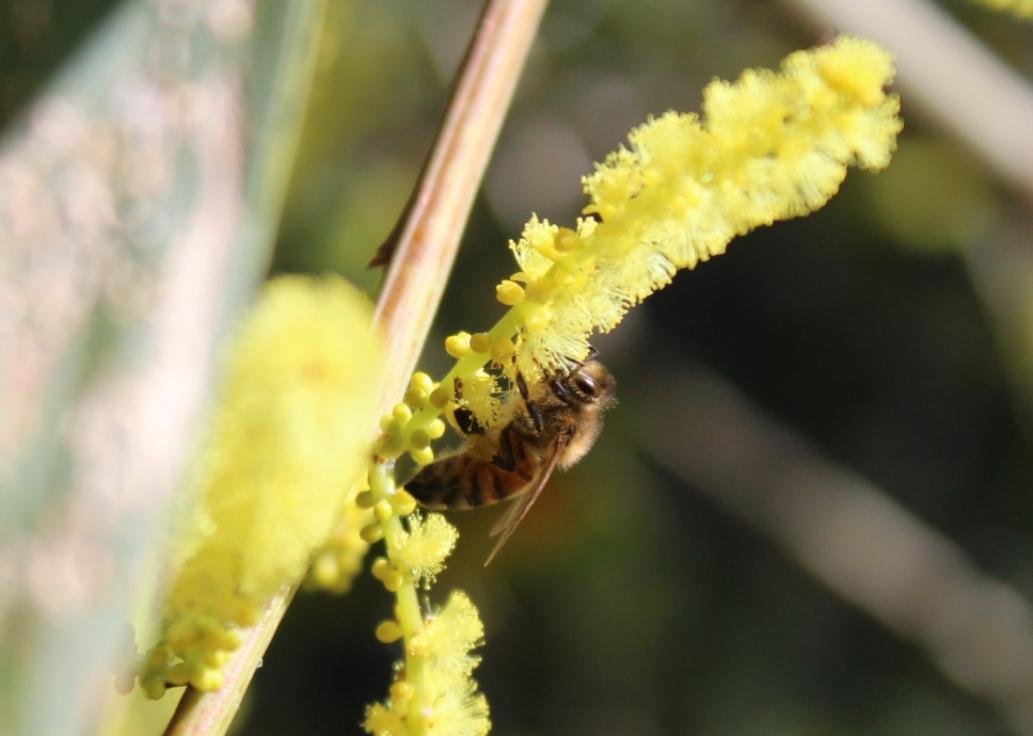 Winter Wattle in bloom everywhere at present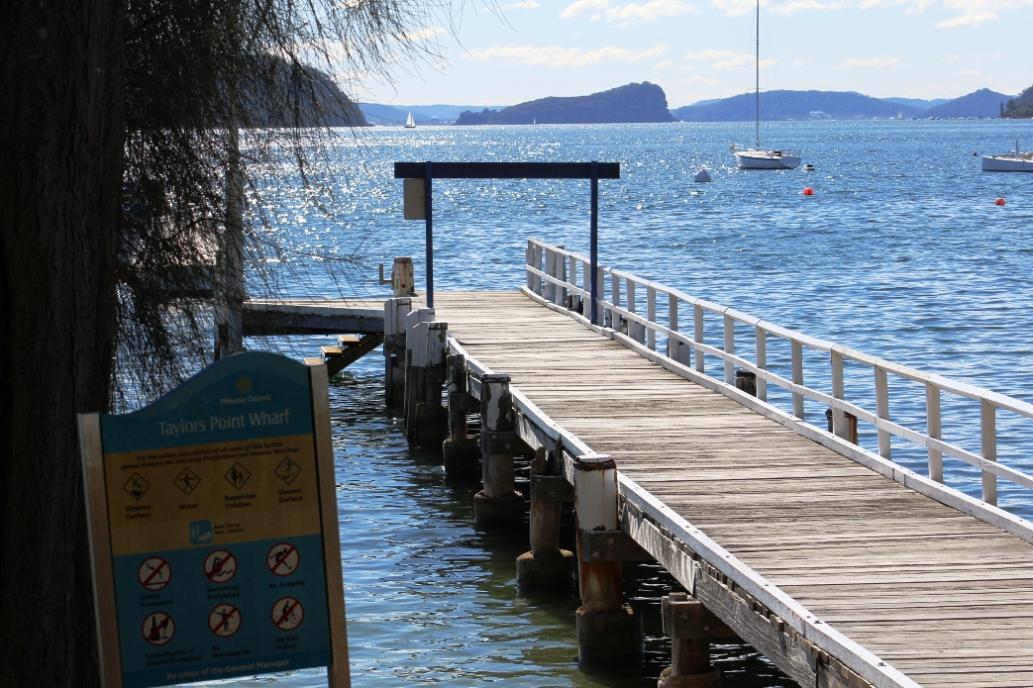 Taylor's Point Wharf, on the Pittwater Estuary - July 26, 2016
Past Features Archives (pre 2014)
Pittwater Online News was selected for preservation by the State Library of New South Wales and National Library of Australia. This title is scheduled to be re-archived regularly.
Archived Issues (2014 on) may be accessed here: pandora.nla.gov.au/tep/143700