August 21 - 27, 2016: Issue 277
Byron Bay Writers Festival 2016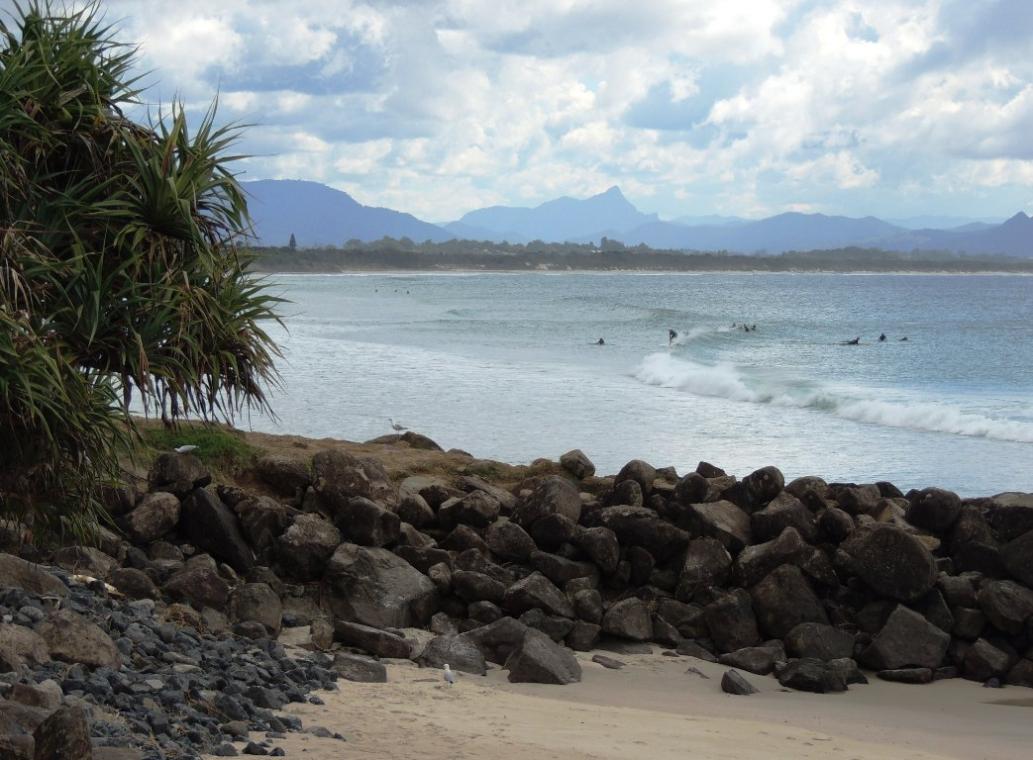 Surfing Byron with Mount Warning in the background
Byron Bay Writers Festival 2016
by Robyn McWilliam
The first weekend in August, Edwina Johnson, Festival Director, brings together influential and entertaining writers for Byron Bay's twentieth Writers Festival.
White marquees dot the paddock behind the new resort, Elements of Byron. Two rooms are made available this year, a welcome retreat from rain squalls on Friday and Saturday. Sculptures draw the eye around the site. My favourite this year is Adrift by Peter Day. An elevated boat of tangled sticks, paperbark seats with three cloth birds perched for a ride.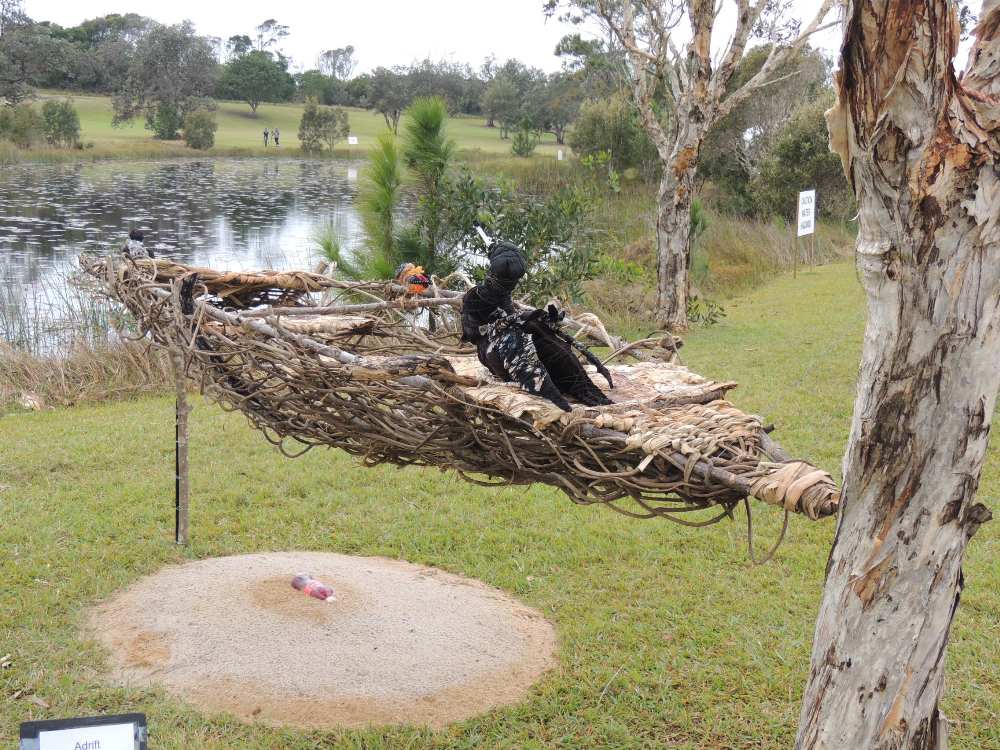 Adrift by Peter Day

Friday begins with a hilarious but pertinent session, Ageing in a Youth Obsessed World. Melanie Joosten and Mandy Nolan discuss when ageing became a burden. Mandy is bold, brassy and always draws a crowd.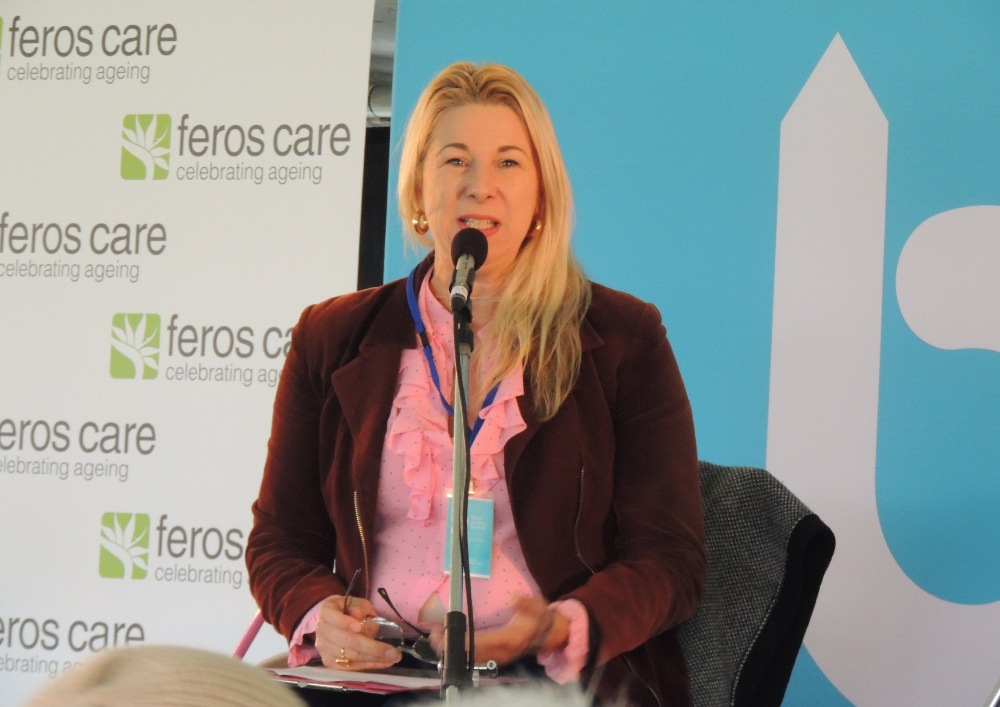 Mandy Nolan

Charlotte Wood, winner of the Stella Prize for The Natural Way of Things talks with Mat Condon. The spark for this novel was seeing a documentary about the Hay institution for girls.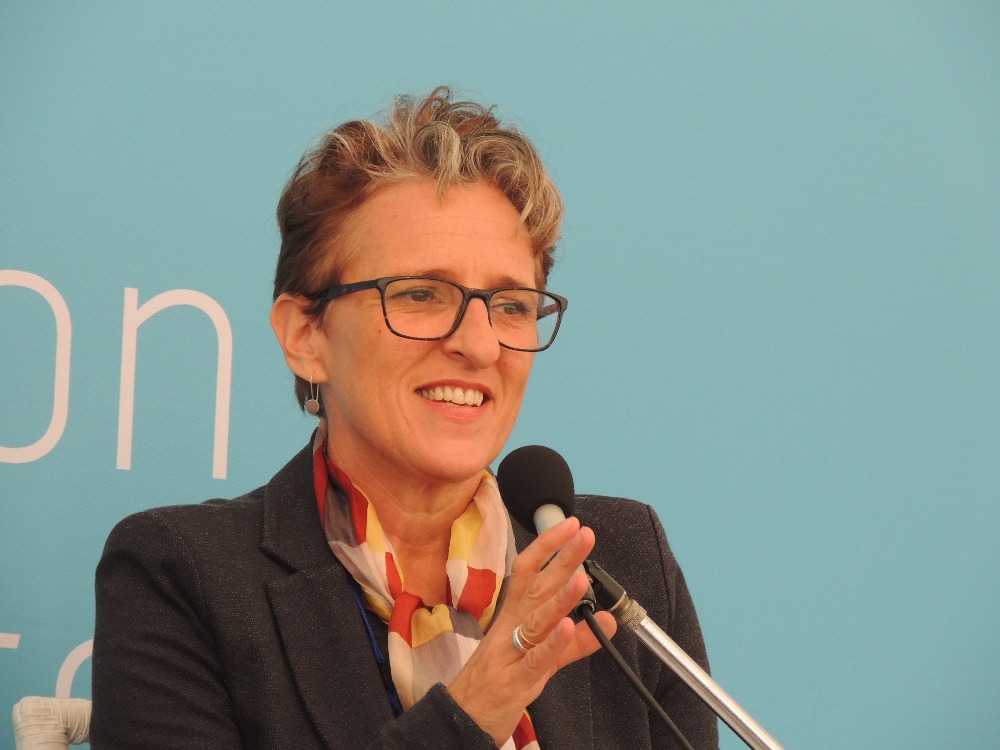 Charlotte Wood

Another highlight is Magda Szubanski revealing the story behind her memoir, Reckoning. She wanted to understand what it was like for her father during the Nazi regime and realised her comedic voice was not suitable.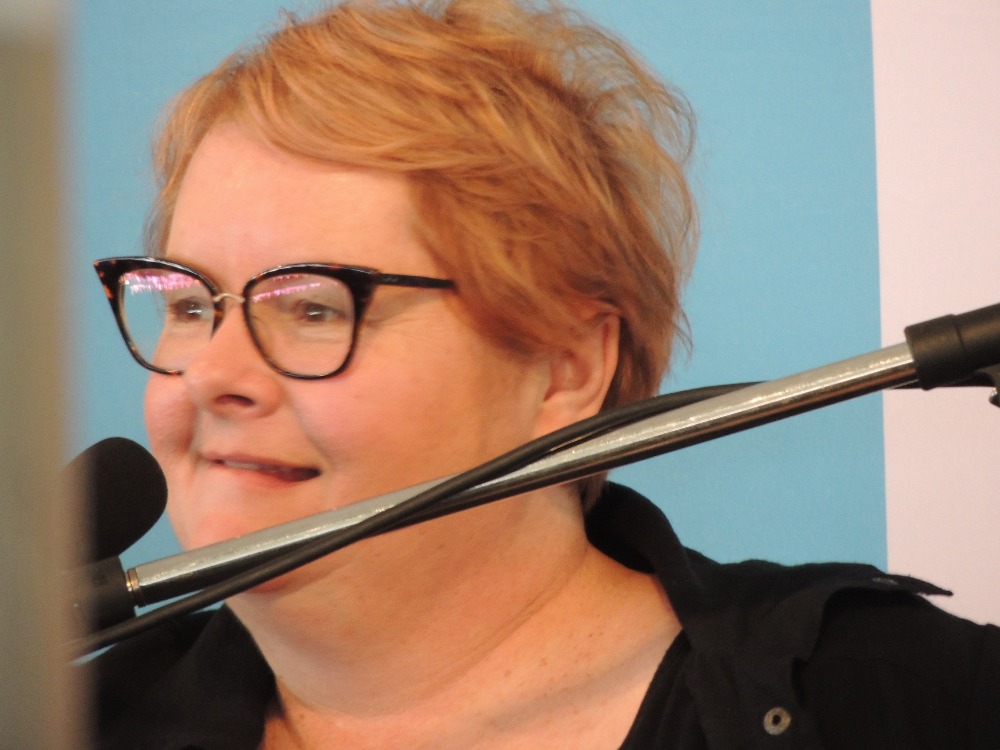 Magda Szubanski

My favourite session is Bearing Witness: The Power of Story. Richard Fidler's mellifluous voice telling tales about Constantinople in the Middle Ages, a fantastical city with gilt buildings. He took his 14 year old son, a history buff, to Istanbul in 2014 to research his book, Ghost Empire.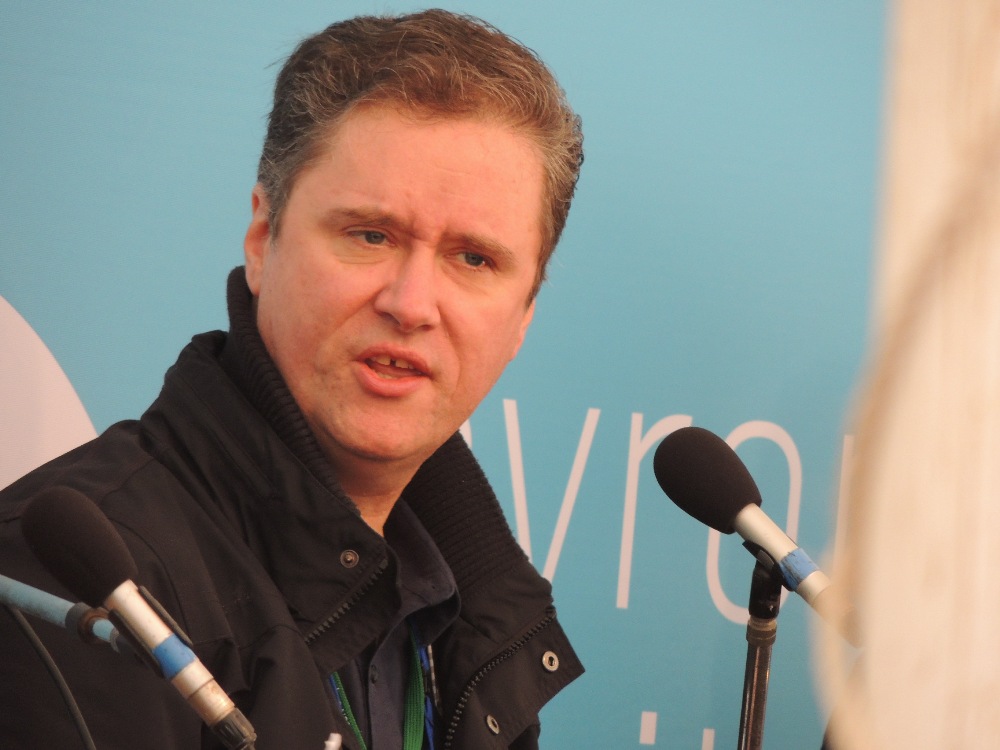 Richard Fidler

An interview with Anna Funder shows how she came to write her wonderful books, Stasiland, non-fiction and the novel, All That I Am, a Miles Franklin winner.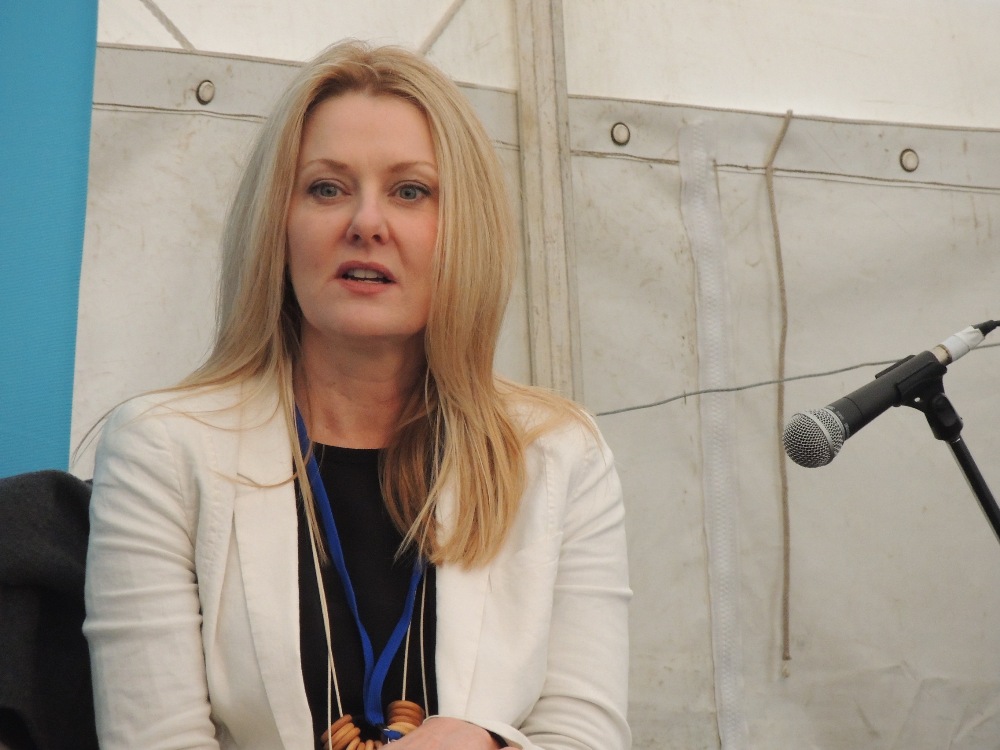 Anna Funder

Richard Glover shares a fount of fabulous stories from his recent memoir, Flesh Wounds. He begins with a dinner party game, who has the weirdest parent?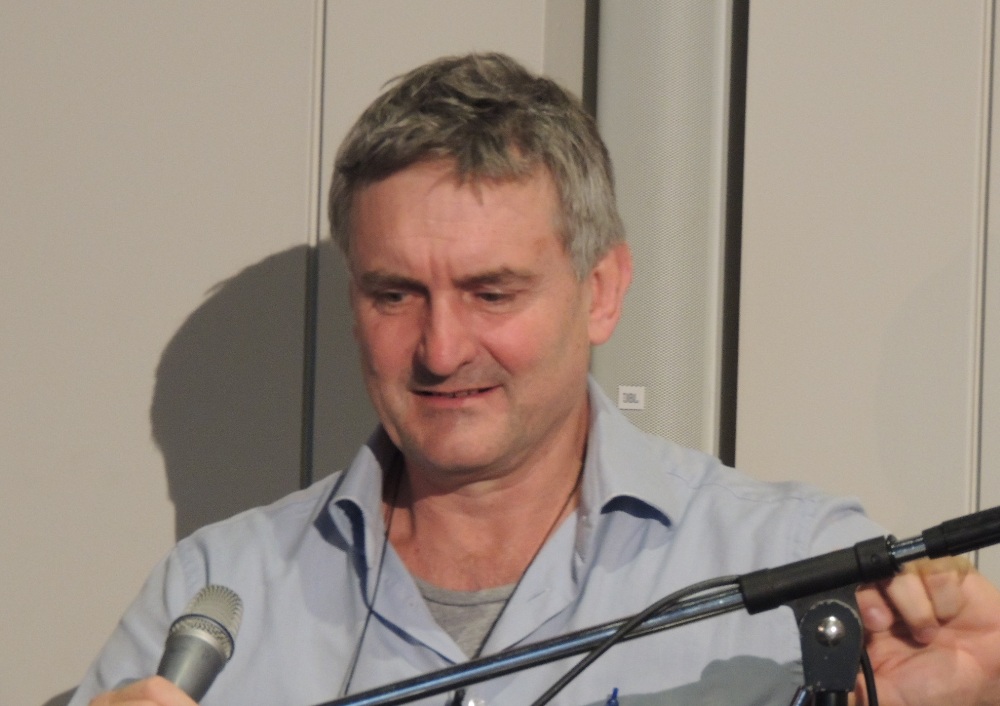 Richard Glover

Renowned journalist, Stan Grant presents the Thea Astley lecture. His memoir, Talking to My Country, is a powerful meditation on race.
On the literary front is Georgia Blain in conversation with Charlotte Wood. Georgia has finished treatment for the brain cancer she had last year. Her latest novel, Between a Wolf and a Dog, is set over a single day. She wanted to write about life from the middle age onwards. Charlotte says it's, 'like a love song to ordinary existence.'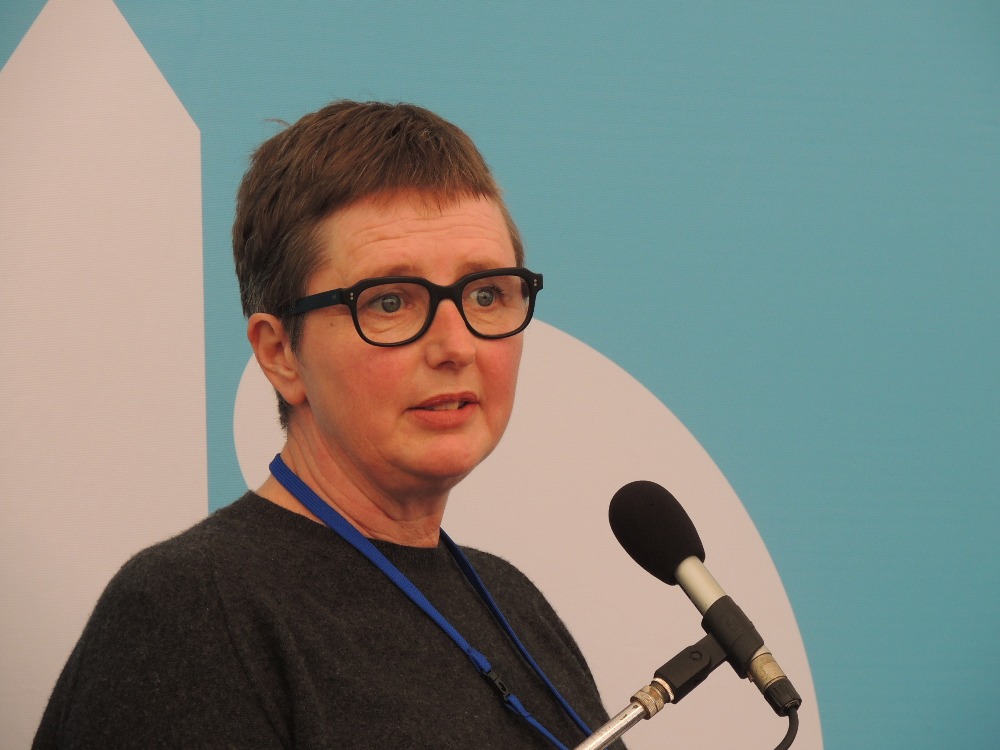 Georgia Blain

For me Emily Maguire, author of An Isolated Incident, is the star of the session, Literary Thrillers. She started with a young woman's death and wanted to explore the shape of grief.
A final fascinating session is Books Change Lives: An Escape Hatch to Everywhere featuring Ceridwen Dovey, Kate Forsyth and Drusilla Modjeska. A discussion ensues about books that captured them early in their lives, empathy and how one book leads to another.
All too soon our days of book passion comes to an end. Another year to wait before heading north to Byron Bay's Writers Festival in 2017.
Report and Photographs by Robyn McWilliam 2016.