August 7 - 13, 2016: Issue 275
Avalon Beach SLSC AGM 2016

New Avalon Beach SLSC Bronze Medallion: Our newest Bronzies get their gear. Congratulations to them and their fearless leader Jeff Nesbitt who has been with them since Under 6s.
Avalon Beach SLSC AGM 2016
Avalon Beach Surf Life Saving Club is in great shape with strong membership numbers to provide the community with volunteer surf lifesaving services, and strong finances.
At the club's Annual General Meeting held last weekend all current office bearers including President Richard Cole were re elected to their positions, reflecting a high degree of confidence by members in their abilities. The community should likewise be confident in the club's capabilities.
No lives were lost and Rescues last year totalled 80 ...Avalon Beach being a dangerous beach rating 7 on the SLSA's Safety Scale...and there were 453 preventative actions and 102 first aid cases.
A record 53 new lifesavers received their Bronze Medallion thanks to the dedication of the club's experienced trainers.
Awards for service to surf lifesaving were presented to a number of long serving volunteers including Michael Byrnes OAM who received his 60 year award.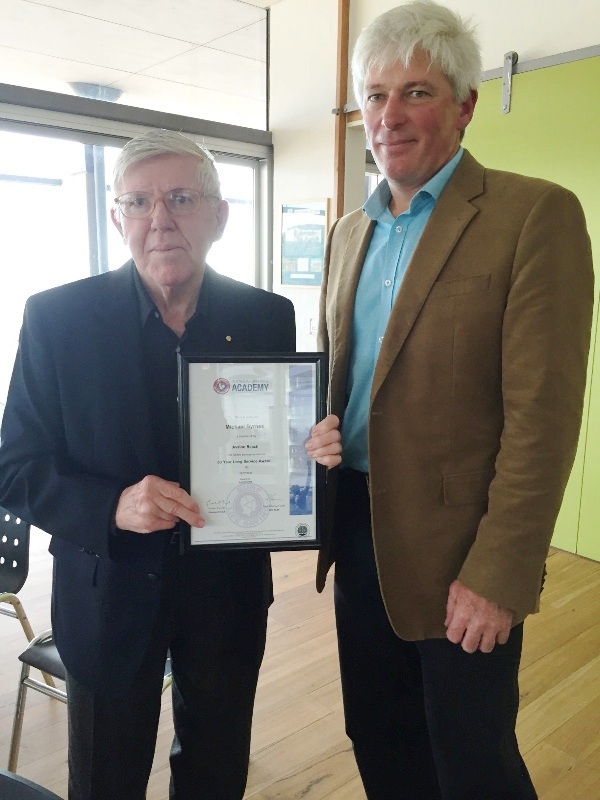 Congratulations Michael Byrnes 60 year Service Award to Surf Life Saving – pictured with Avalon Beach SLSC President Richard Cole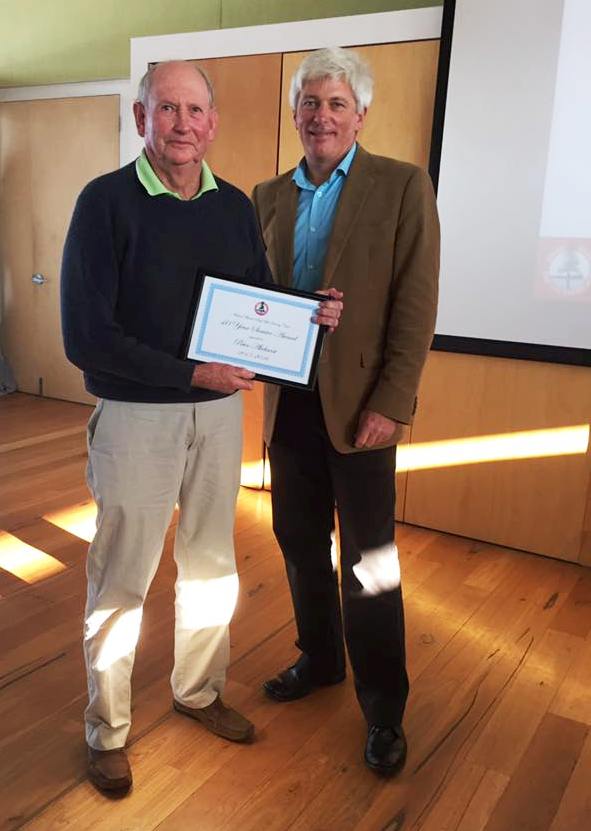 Congratulations to Peter Akehurst for 40 year Service Award to Surf Life Saving.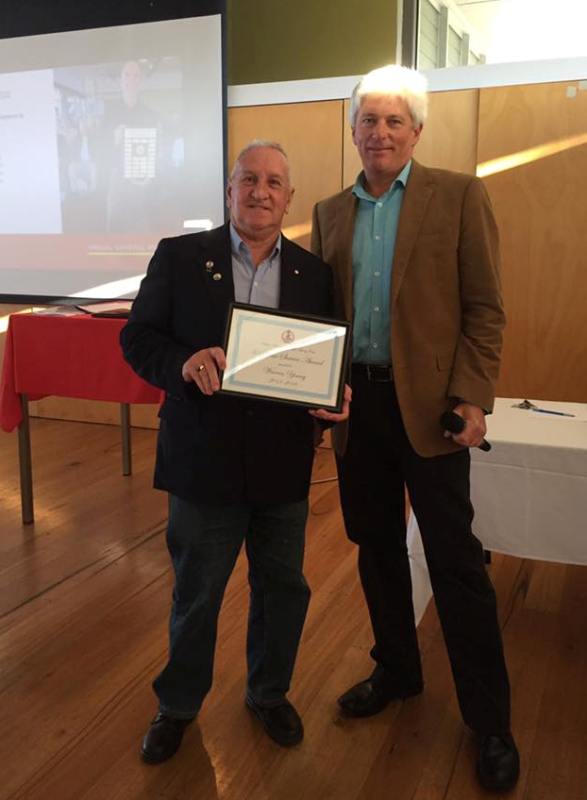 Congratulations to Warren Young OAM - 30 years Service to Surf Life Saving.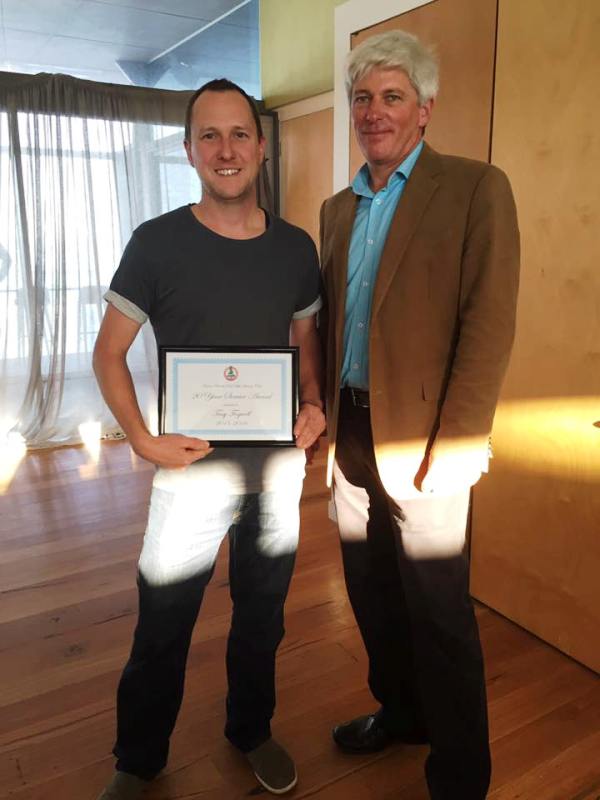 Well done Troy Fogwell - 20 years service to Surf Life Saving.
The Hon Bronwyn Bishop patron of the club applauded the club's efforts saying its members embodied the very essence of what being an Australian means.. by providing volunteer lifesaving services to save the life of someone they don't know.
She also said she hoped that the new Northern Beaches Council adopted the same approach to surf club volunteers that Pittwater Council did, rather than the negative authoritarian approach of the former Warringah Council..otherwise she didn't see there would be much benefit from the merger.
State Member for Pittwater the Hon Rob Stokes thanked members and said that without surf clubs volunteers, the government, whether state or local, simply could not afford to provide the same level of service to the community.
Darren Warrener SLS Sydney Northern Beaches congratulated the club on successfully running the branch championships and the branch's boardriding titles jointly managed with North Avalon Surfers Association.
The Club's Life Members..some pictured here.. thoroughly enjoyed an Inaugural Life Members and Long Service Members lunch, catered by The Avalon Restaurant.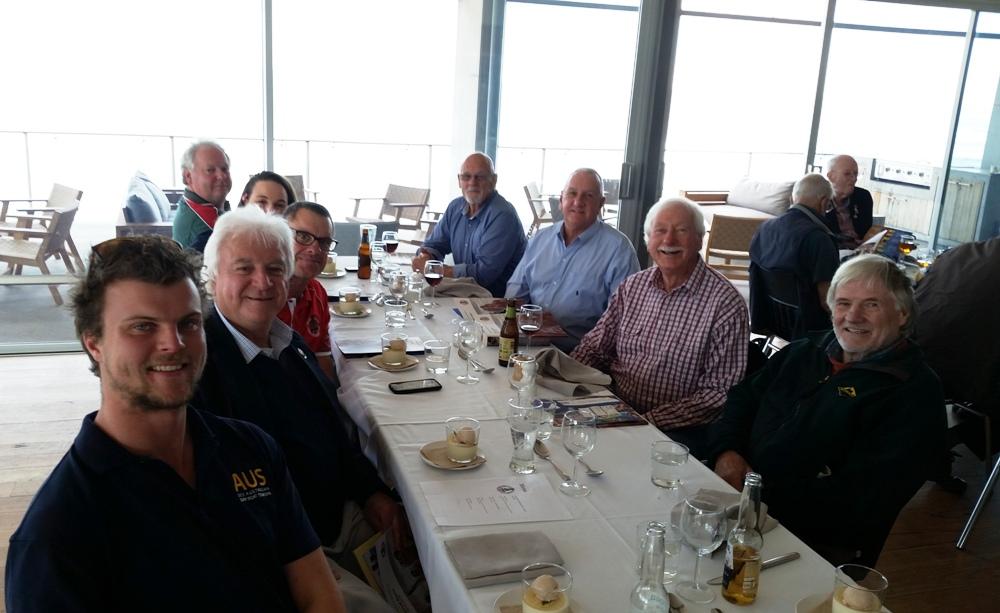 Life Members Luncheon

The Club's 91st Annual Report is available here: http://avalonbeachslsc.com.au/
New members are always welcome.
by Roger Sayers
Life Member Publicity Officer