August 7 - 13, 2016: Issue 275

Mermaids Of Palm Beach 2016 Dinner For Variety, The Children's Charity
On Monday August 1st over 120 people gathered to share good food, good company and listen to some great music all in order to raise funds for Variety, The children's Charity under the auspices of the wonderful Mermaids of Palm Beach - Car 2108, Beryl Driver, this year embarking on her 19th Bash, along with Viktorija McDonell and Elyse Cole.
The Endless Strummers, James Hiller and Scott Romain provided wonderful music. Scott, who has often helped each youngsters to surf as part of the great Bush to Beach program at South Narrabeen Surf Club, had Jack Cannon, the gentleman many consider the backbone of this

initiative

, singing his praises. By the end of his set everyone else was ready to hear more about his collection of three didgeridoos.
Scott explained he often plays with Uncle Neil and Uncle

Laurie(

Neil Evers and

Laurie

Bimson) and one special among those he played, the one that sent shivers over the skin, is called "Yidachi", meaning "Breath of Sand".
"Yidaki is the Aboriginal word for didgeridoo in eastern Arnhem Land in the Northern Territory of Australia, among the Yolngu Matha-speaking people who call themselves Yolngu.
It is a generic word and there are many other names in the same area for didgeridoo, some referring to specific types of didgeridoo usually of a sacred even secret nature.
Yidaki has been in wide usage among didgeridoo players worldwide since the emergence of the Aboriginal band Yothu Yindi, who hail from eastern Arnhem Land and which became one of Australia's most famous cultural exports.
Typically, yidaki have a flared shape meaning that the mouthpiece end of the instrument is slimmer than the bell end. The bore in the neck region is narrow compared to generic didgeridoos, with the bore gradually widening towards the bell. This provides the necessary compression in the air column which in turn aides backpressure and ease of play. Acoustic balance is also achieved with this sort of shape configuration giving bassy depth, higher frequency harmonics, and a nice spread of frequencies in between.
All yidaki share certain attributes generally and these can be best described as acoustic in nature. They are prized for their unique dark, textured acoustics- sometimes called a dirty or raspy sound. The interval between the fundamental drone and overtone note is usually a little bit over an octave; for instance, a yidaki that plays in the fundamental note of E would have, ideally, an overtone of E, F or F#. A yidaki with a fundamental note of F would have an overtone note in the key of F, F# or G.
As the didgeridoo continues to find fans across all continents - some say it is the sound of Mother Earth - new ways of playing the instrument have developed. In this way, it is useful to distinguish between yidaki and didgeridoo, and traditional and contemporary styles of play. Using the word yidaki also honours the instrument's origins and the cultural practices of Yolngu people where it continues to be made and used in an unbroken, continuous musical tradition that some say is the oldest in the world."
Pretty amazing!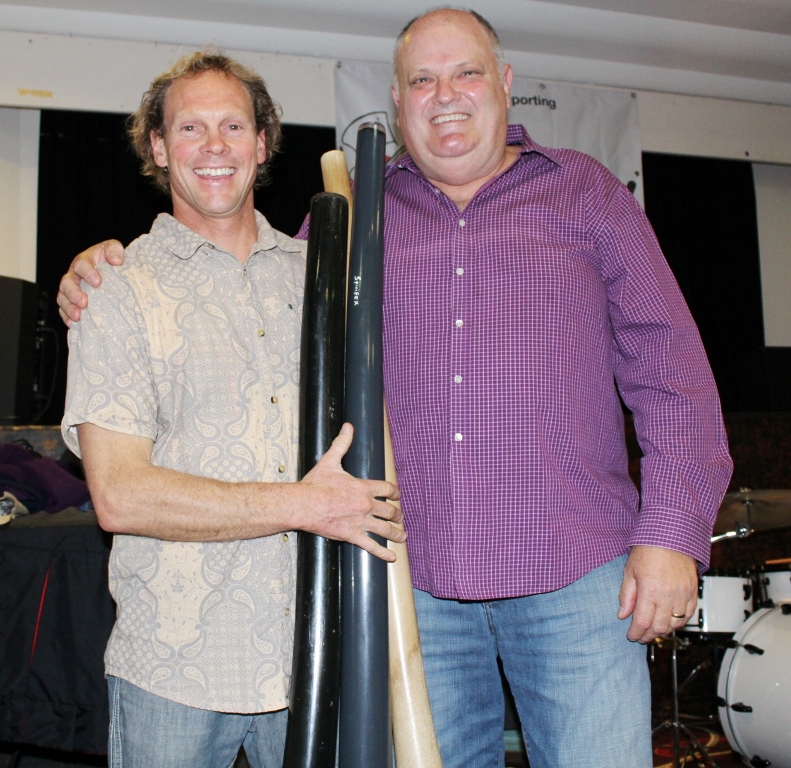 Scott Romain and Jack Cannon
Auctioneer for the evening was Brian Muller who said that the Bash is really a win-win for everyone.
"The Bash is really a celebration of your fundraising. A good example is the Liberty Swing - when you see a child in a wheelchair being placed in this and getting to have a swing on it, the expressions on their face for the first time, and on their parents face, who are seeing them smile or laugh like this for the first time too, underline what is so important about Variety." Mr. Muller, a fellow car basher too, told attendees, upping the prices bid for everything immediately.
That gentle giant, Stuart Telfer, the Motoring Events Manager, Bash Organiser, had everyone in stitches throughout the half hour he steadily read out one number after another for all those raffle prizes. He offered to just keep reading numbers out, interspersed with jokes, even when the scores of prizes had gone since everyone was having such a great time. Mr. Telfer then asked everyone to stand, then asked them to clap their hands.

"Finally, I get a standing ovation!" he declared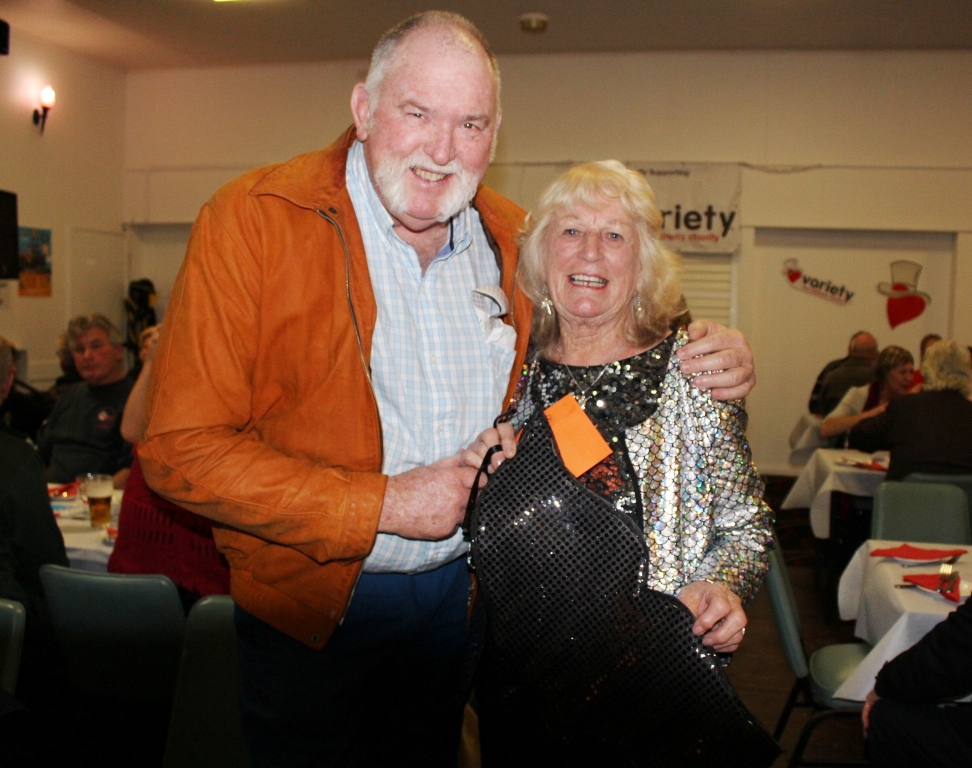 Stuart Telfer and Beryl Driver. B to B legends
The Mermaids have had a bit of a rough trot in recent months, family health problems in the Cole and McDonell camp, and seeing her home being destroyed and precious long held things float away in the June 2016 storms in Beryl's case mean the girls are looking forward to getting on the road and seeing the beautiful faces of those children before them in each place they visit.
As Beryl said yesterday (Saturday August 6), "These things are sent to test us - but we're going to pull through. Onwards and upwards - we're looking forward to it, especially getting to spend time with our fellow Bashers and meeting great people all along the way."
The countdown is now on until the start line of the 2016 Variety Brydens Lawyers B to B Bash! Everyone is invited to join the 2016 Variety, the Children's Charity and wave off the 100+ cars on Sunday 21st August at Berowra Oval (Cnr Berowra Waters Road and The Gully Road).
Join them from 7am to have some breakfast and check out the vintage, colourful and downright whacky cars!
This week we run a few pictures of the lovely people who attended at this year's Palm Beach Mermaids 2016 dinner and funfest - you can see they all enjoyed themselves. There's a Pittwater Online News album for those who want a copy of something for their own Family Albums here
2016 Route
Sunday 21 August
BEROWRA - ELLERSTON – ARMIDALE: 533km
Monday 22 August
ARMIDALE - BELLATA - LIGHTNING RIDGE: 482km
Tuesday 23 August
LIGHTNING RIDGE - BOLLON – CHARLEVILLE: 498km
Wednesday 24 August
CHARLEVILLE - BLACKALL – LONGREACH: 563km
Thursday 25 August
LONGREACH: Lay Day
Friday 26 August
LONGREACH - MUTTABURRA – HUGHENDEN: 542km
Saturday 27 August
HUGHENDEN - GREENVALE - CHARTERS TOWERS: 587km
Sunday 28 August
CHARTERS TOWERS - SCARTWATER – BOWEN: 504km
Monday 29 August
BOWEN - SHUTE HARBOUR - HAMILTON ISLAND: 90km
Tuesday 30 August
FREE DAY ON THE ISLAND AND FINAL NIGHT DINNER
Total 3799km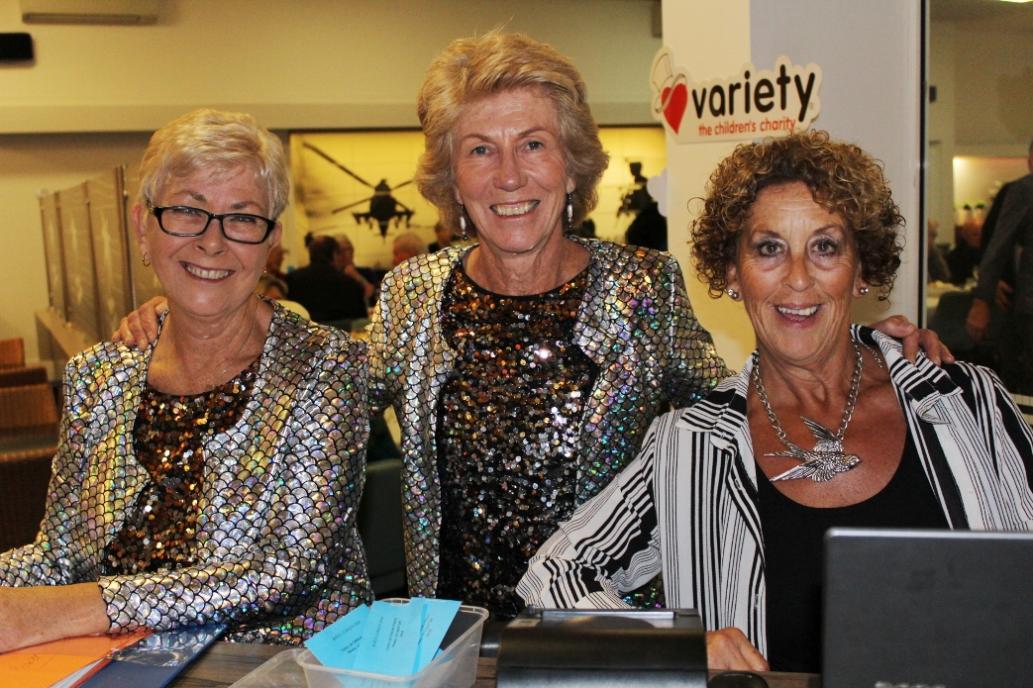 The girls greeting guests: Gail,
Viktorija
and Shirley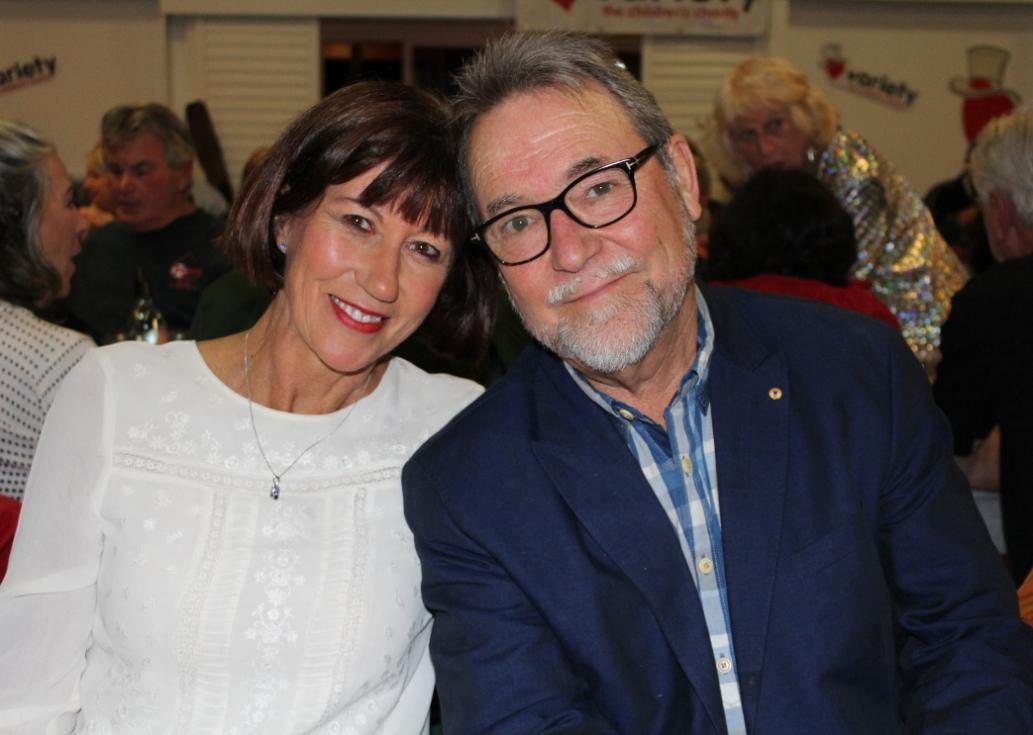 Long-term Supporters of the Palm Beach Mermaids - Meg and John Williamson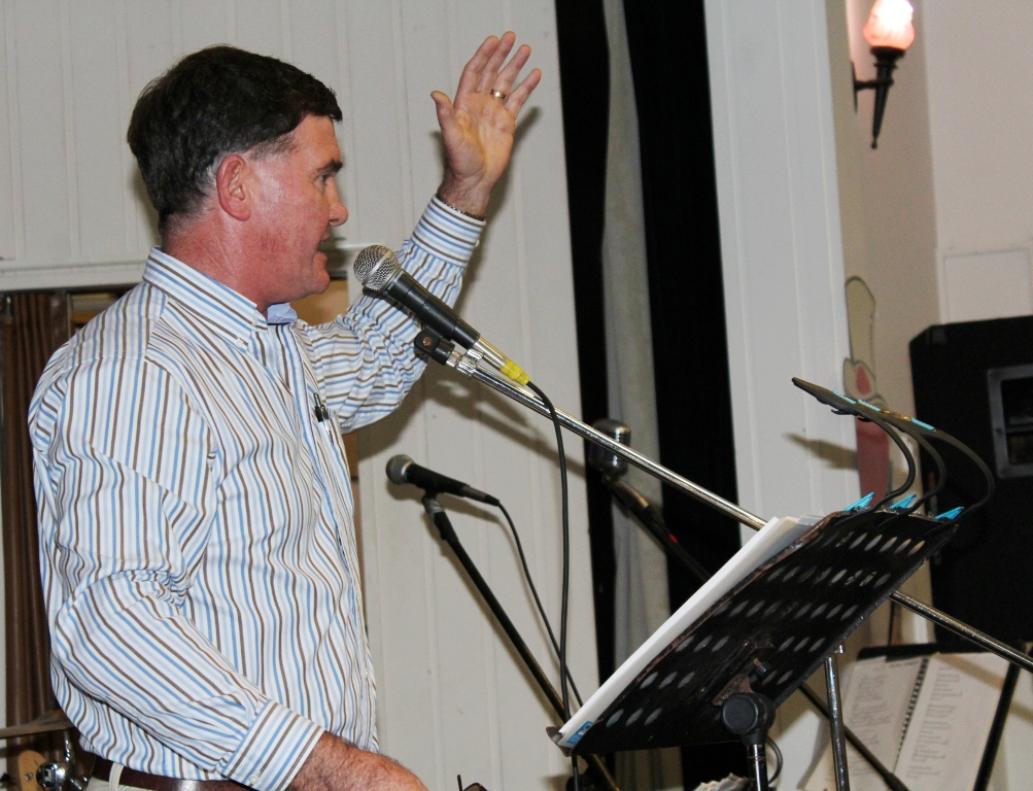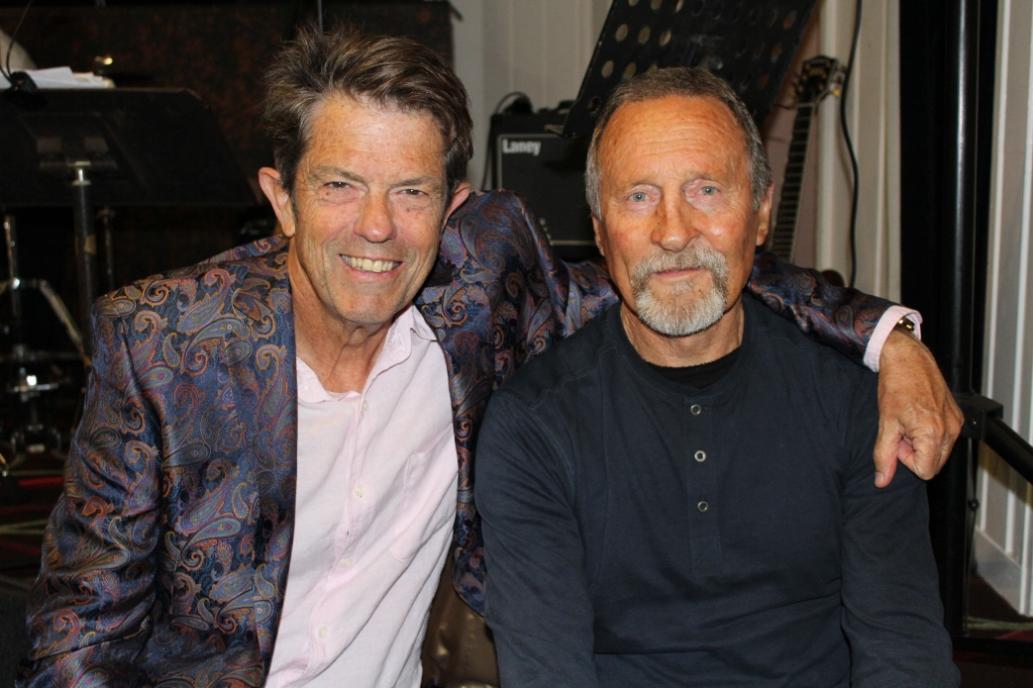 Two of the Endless Strummers: Michael and Phil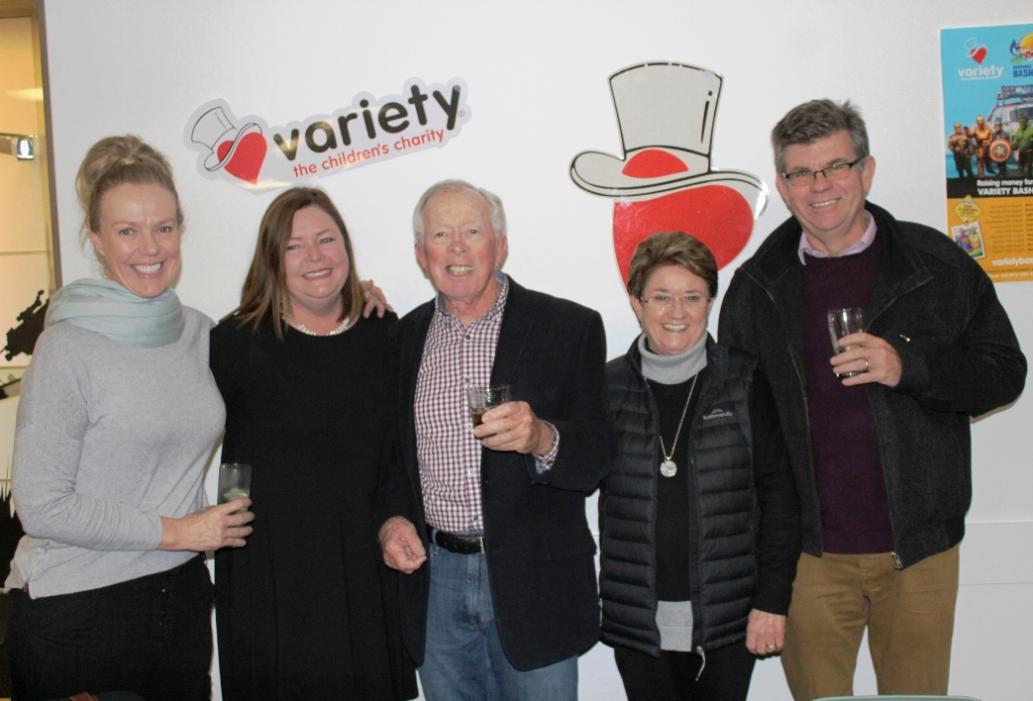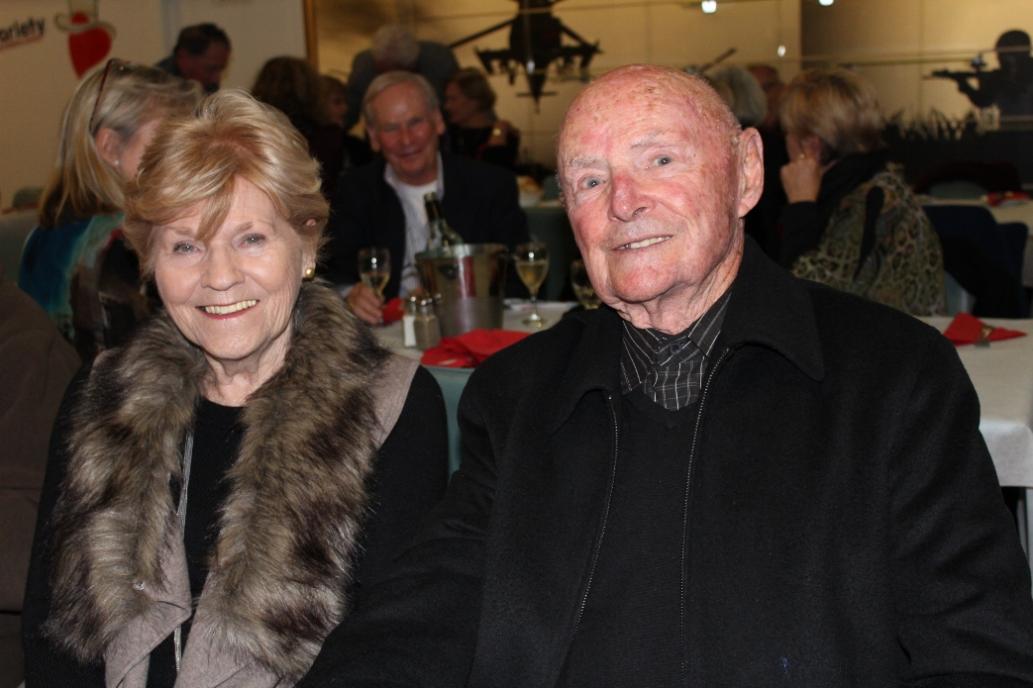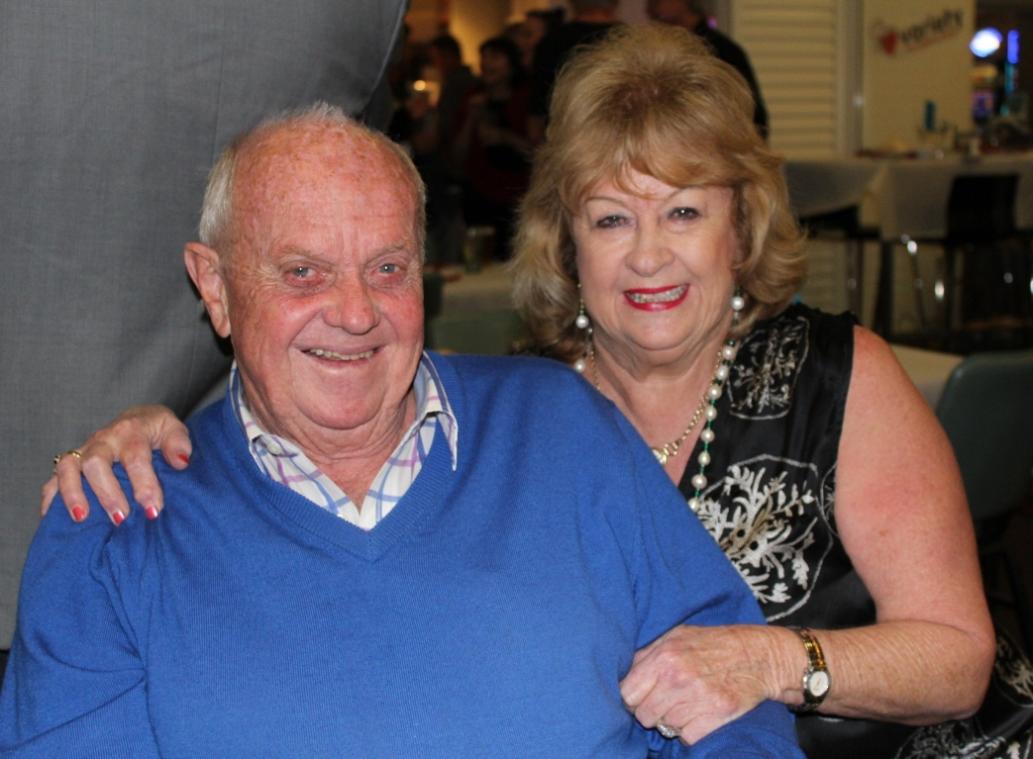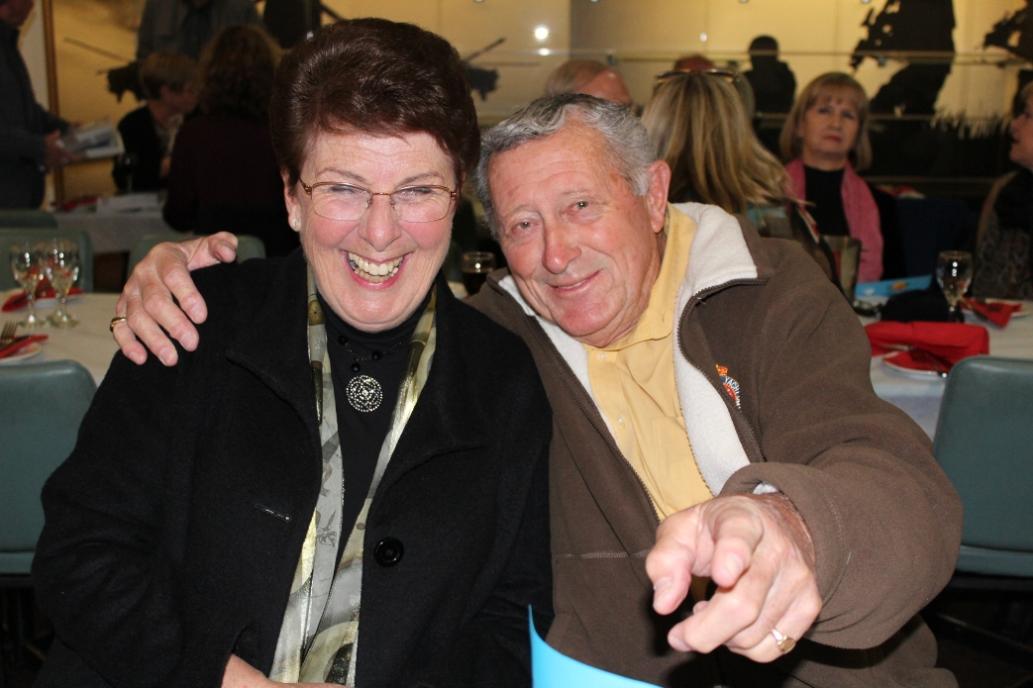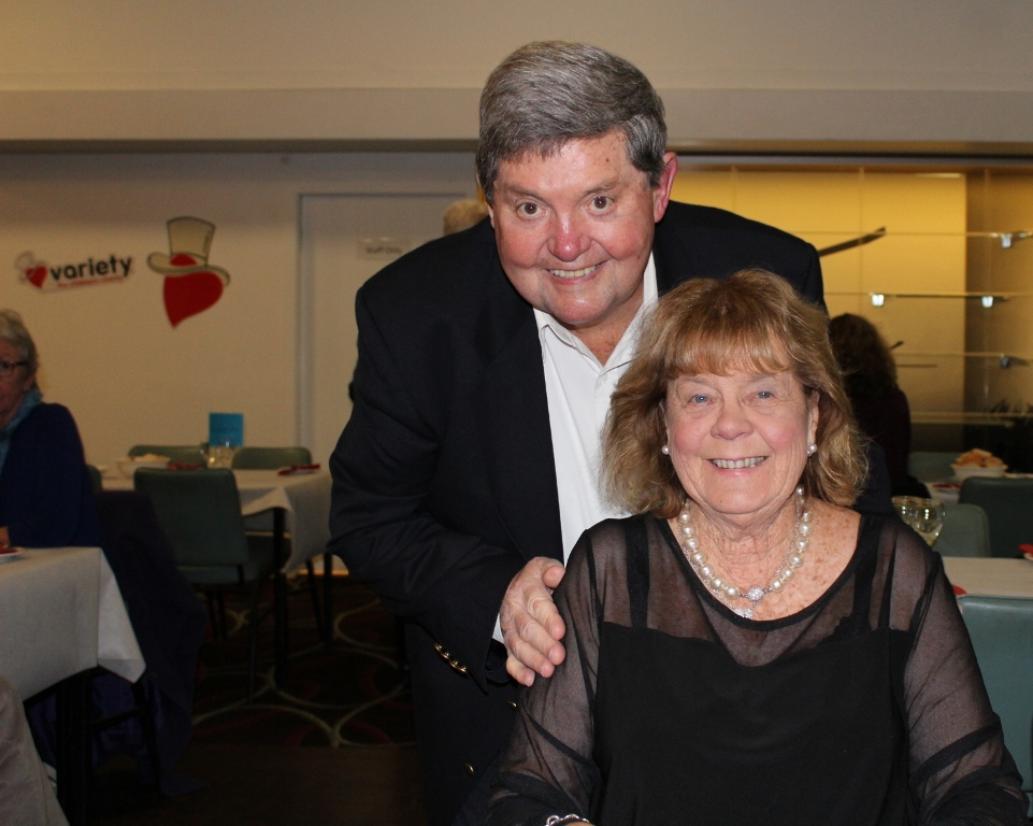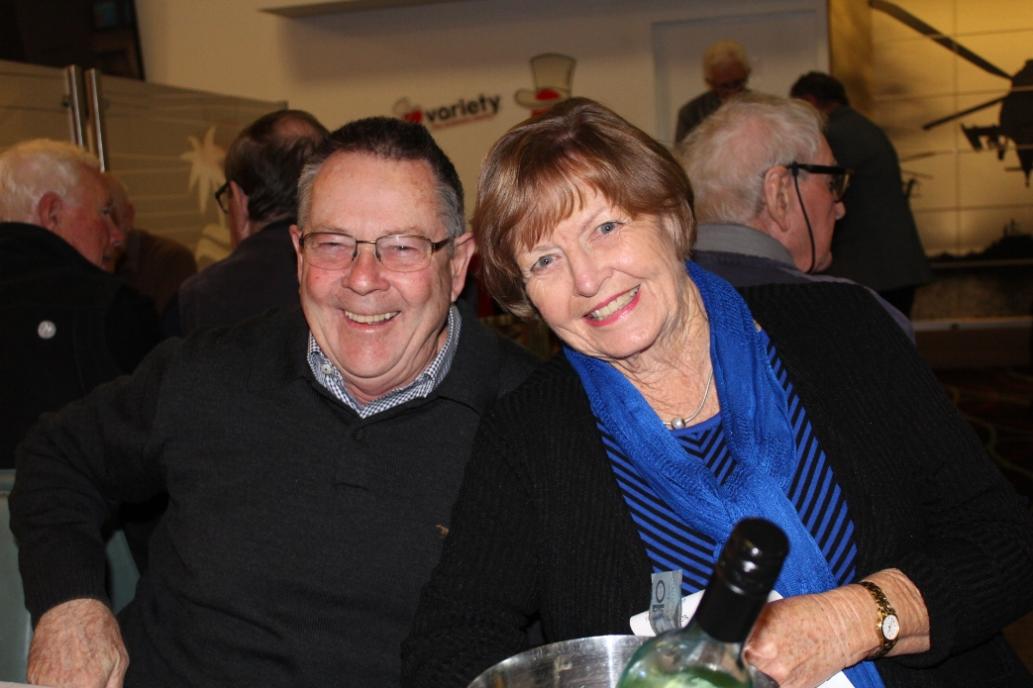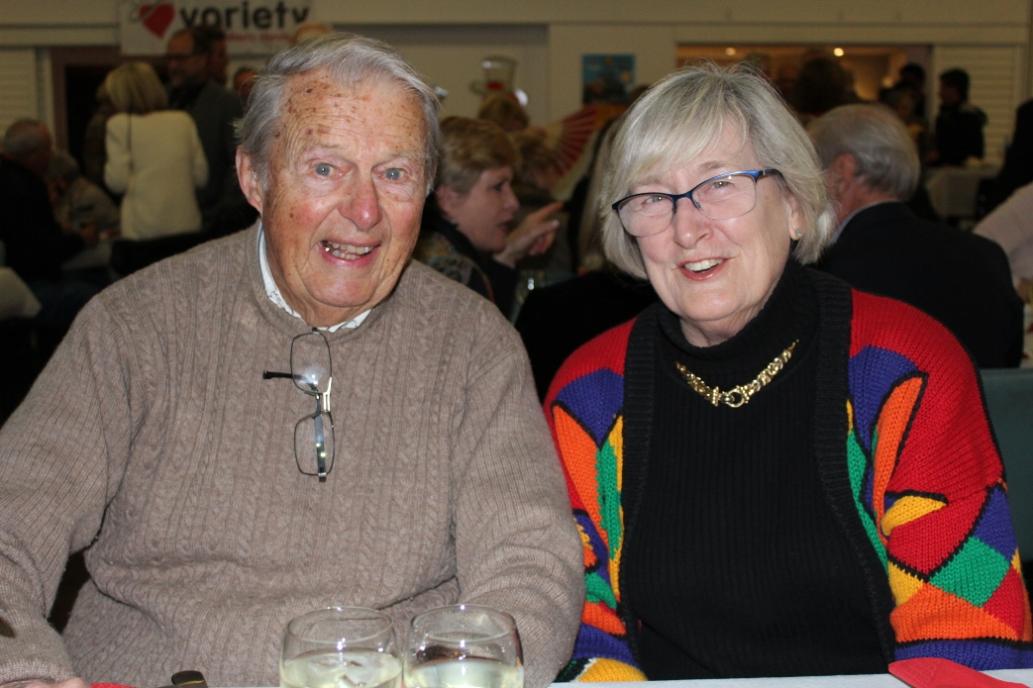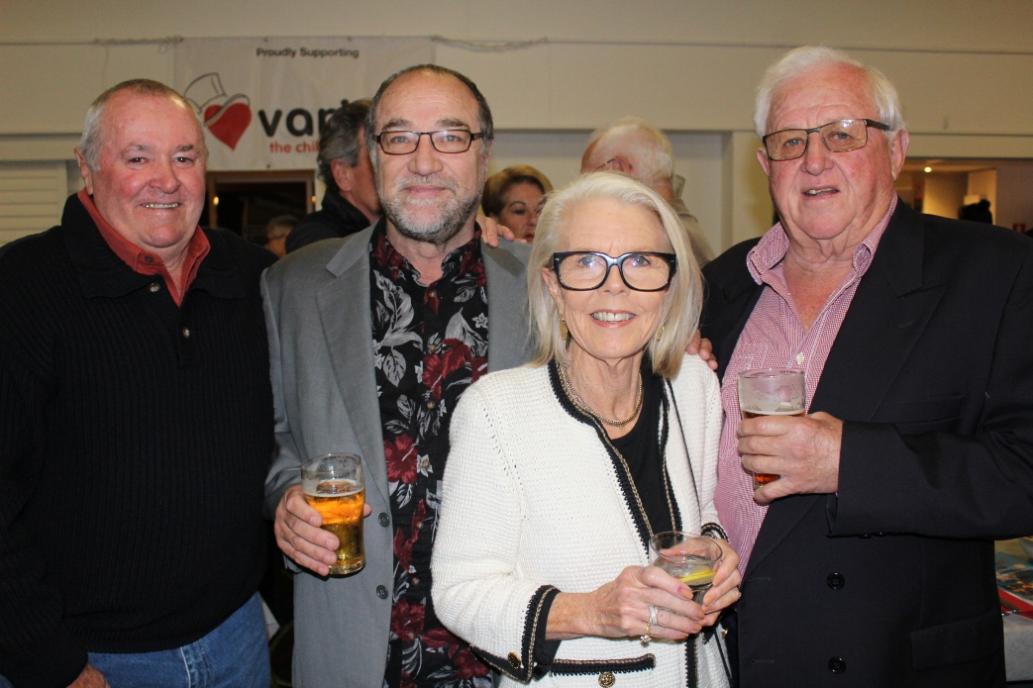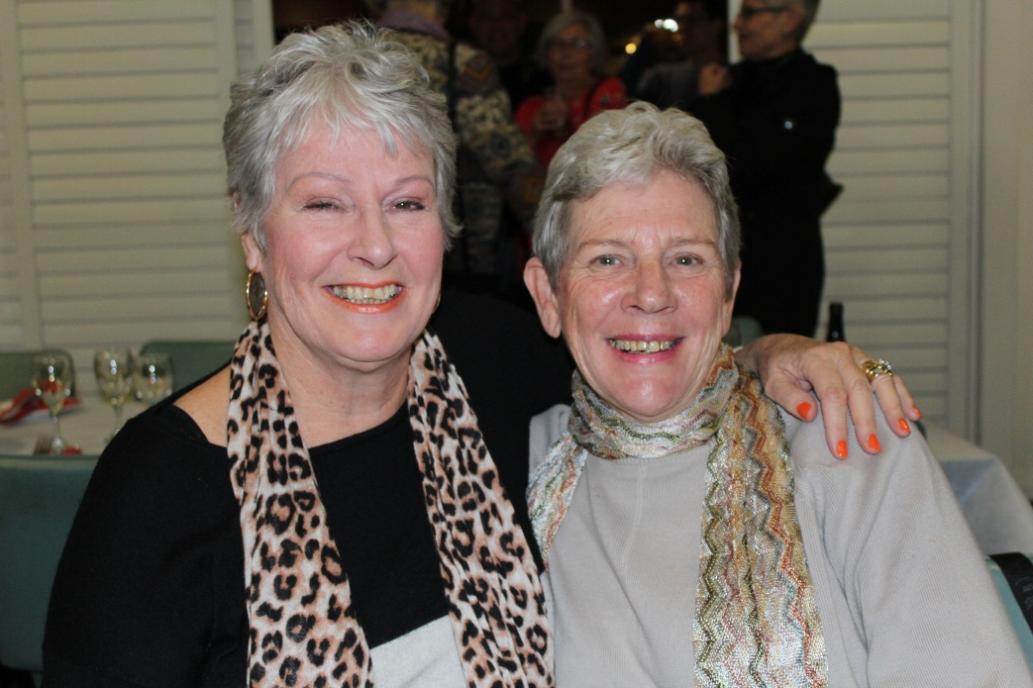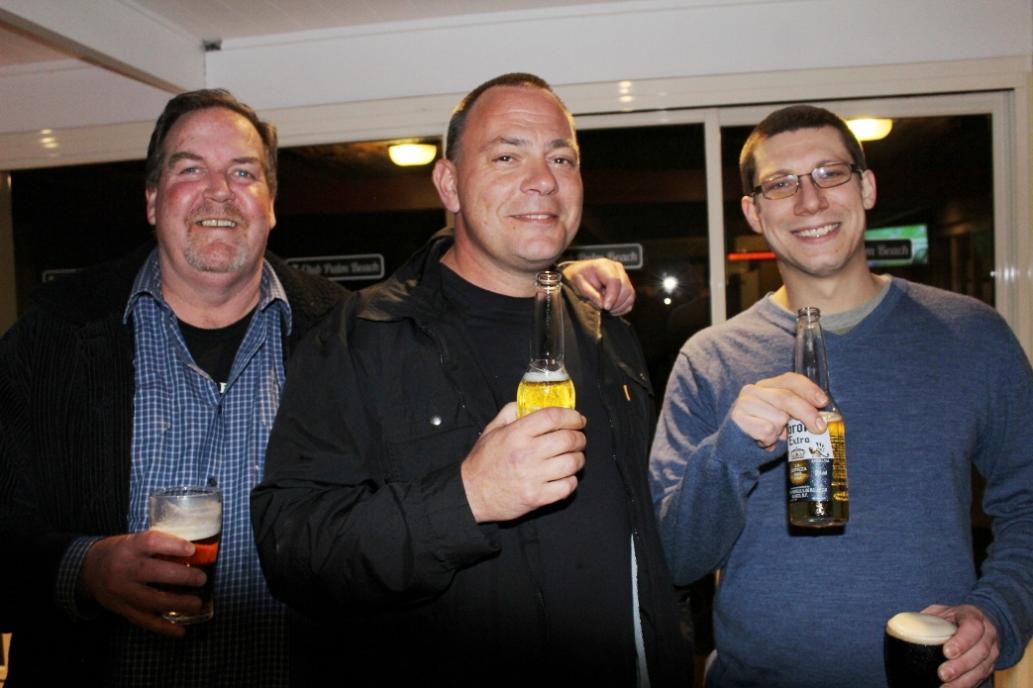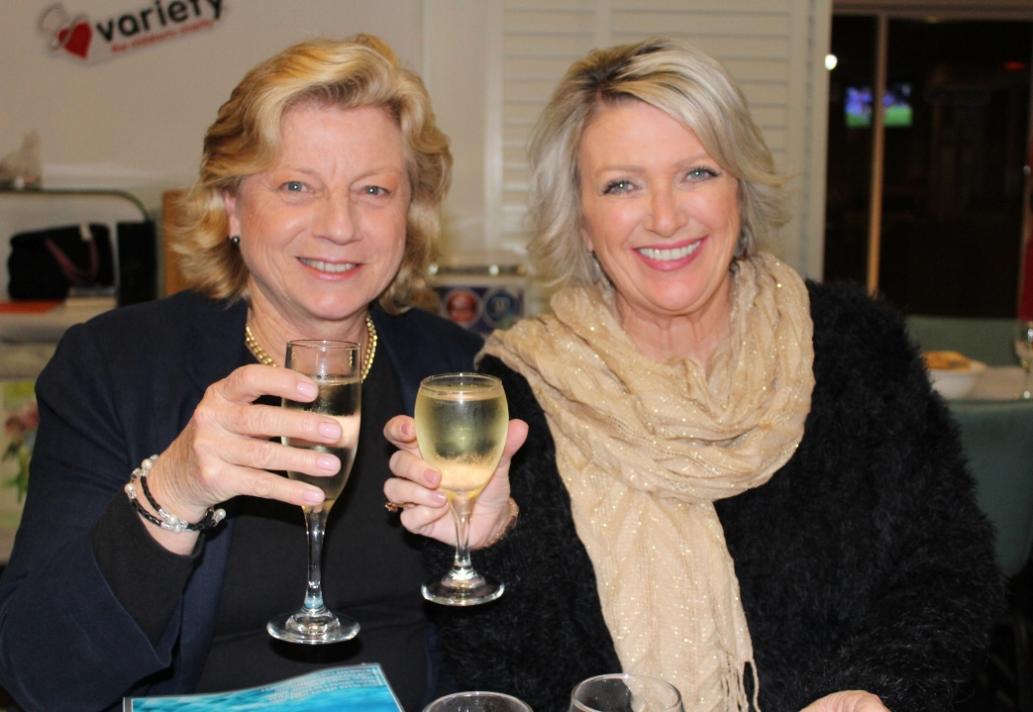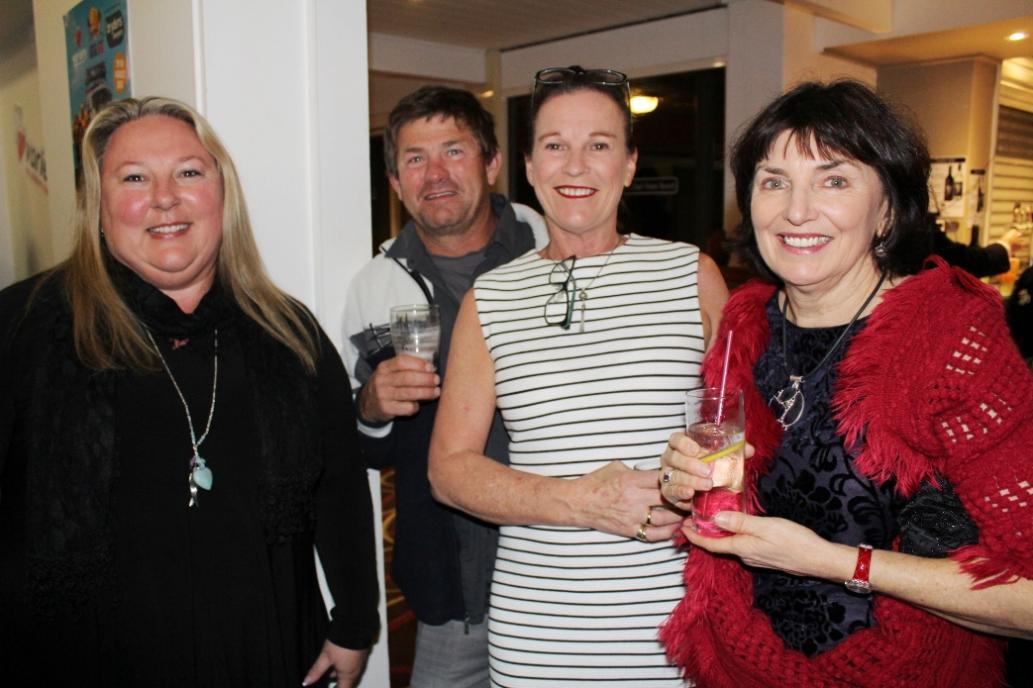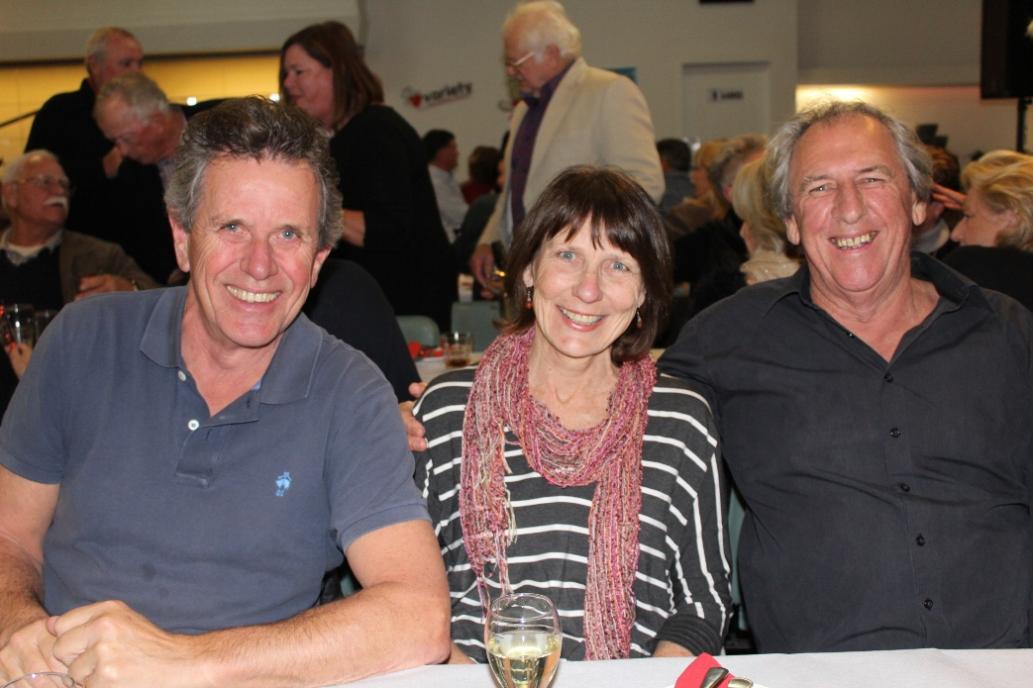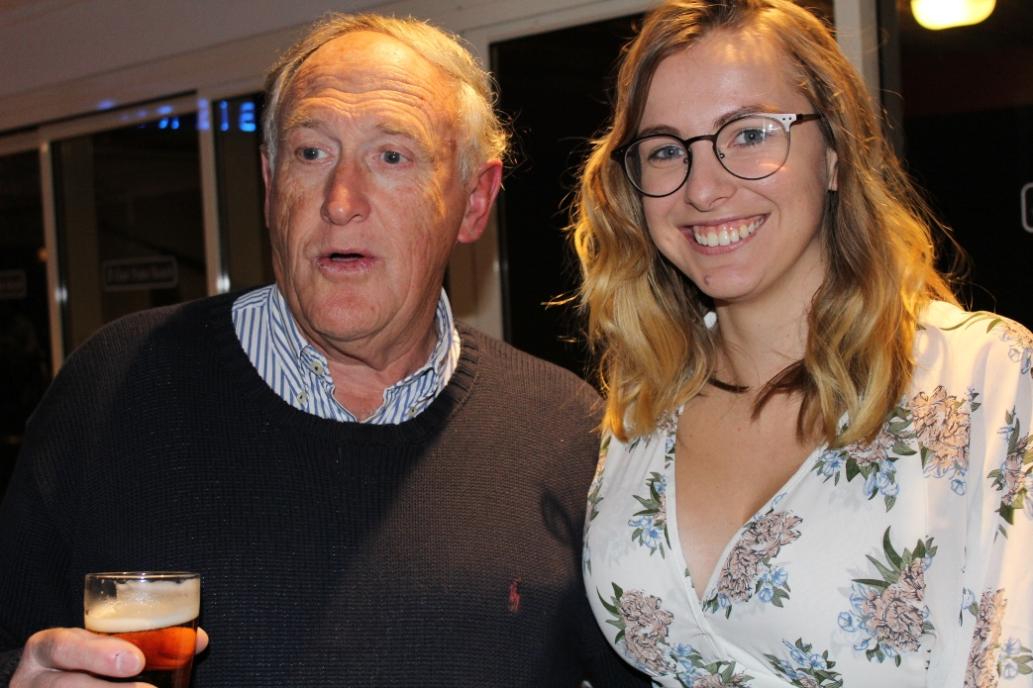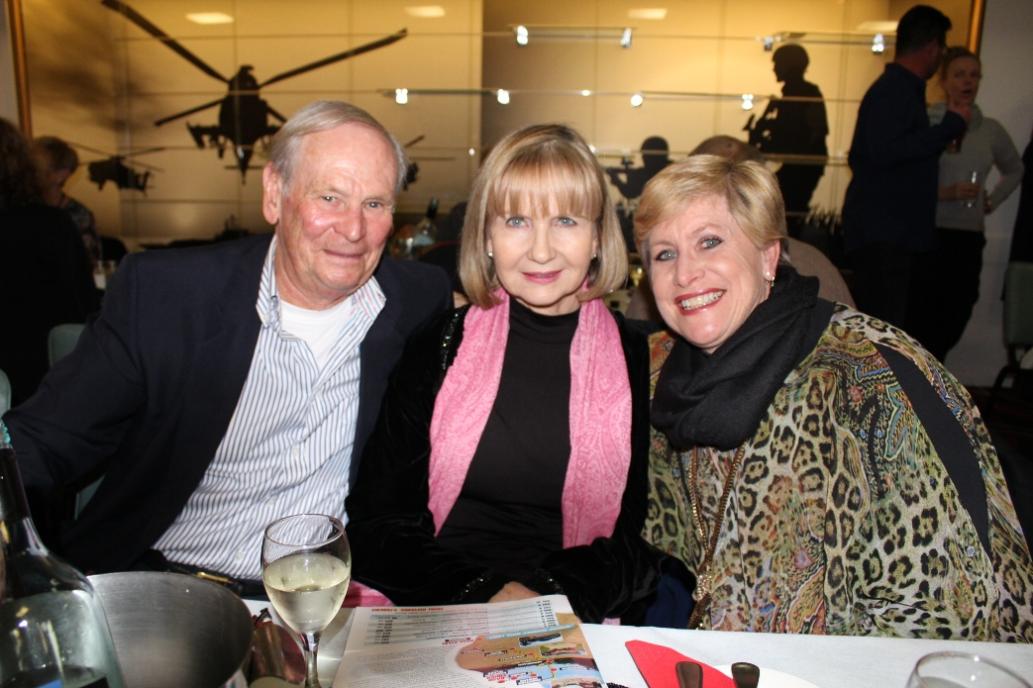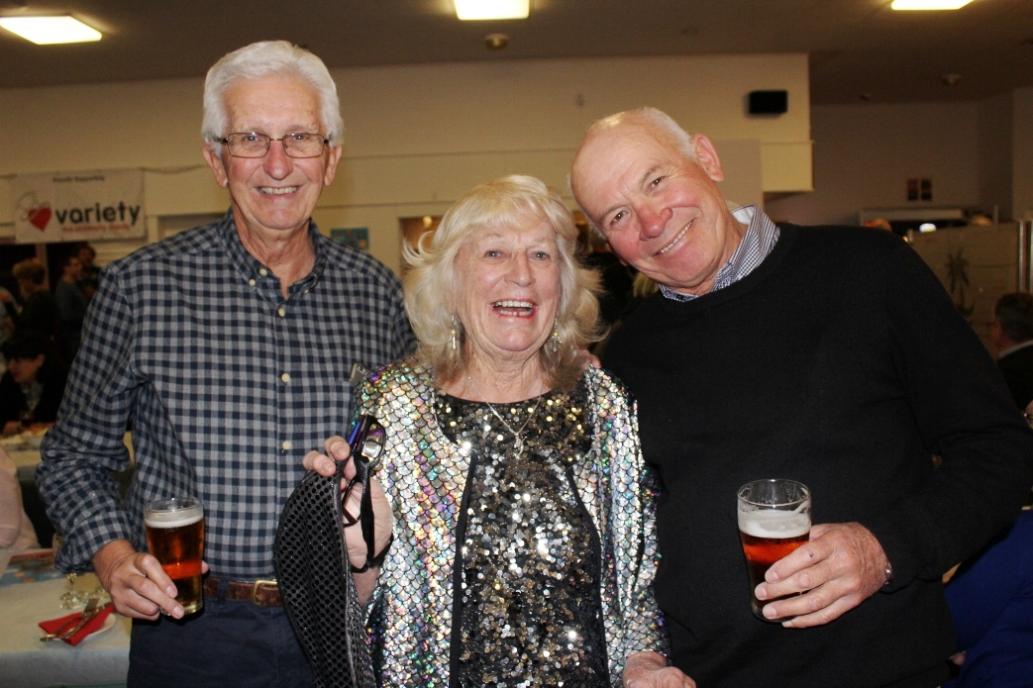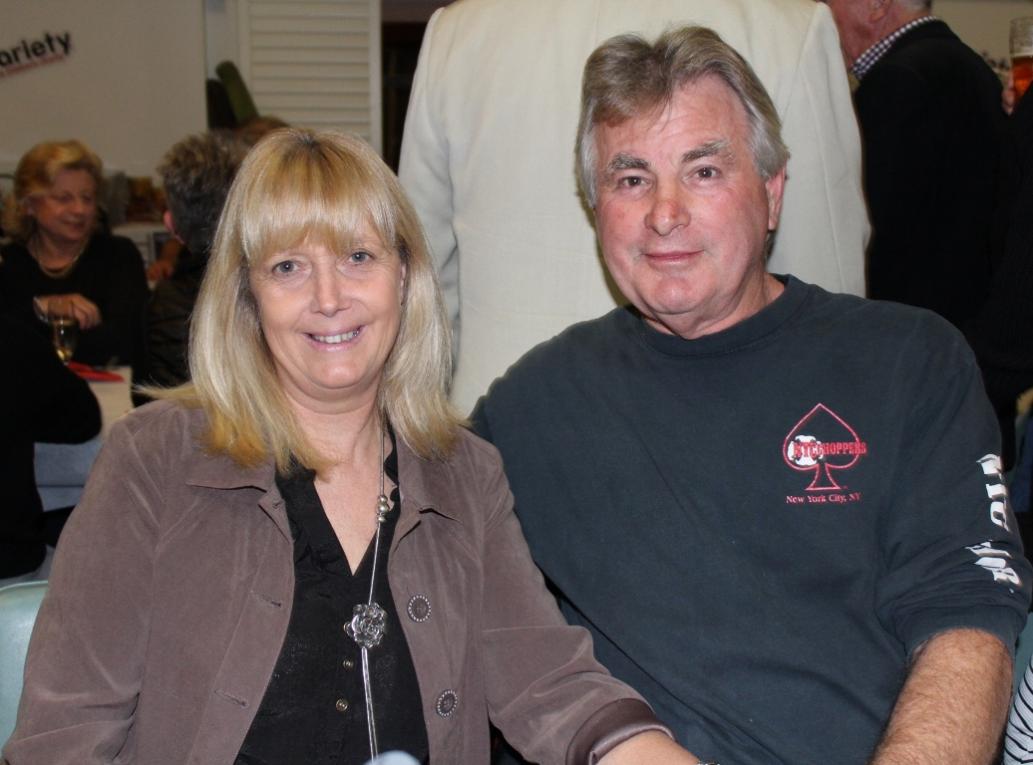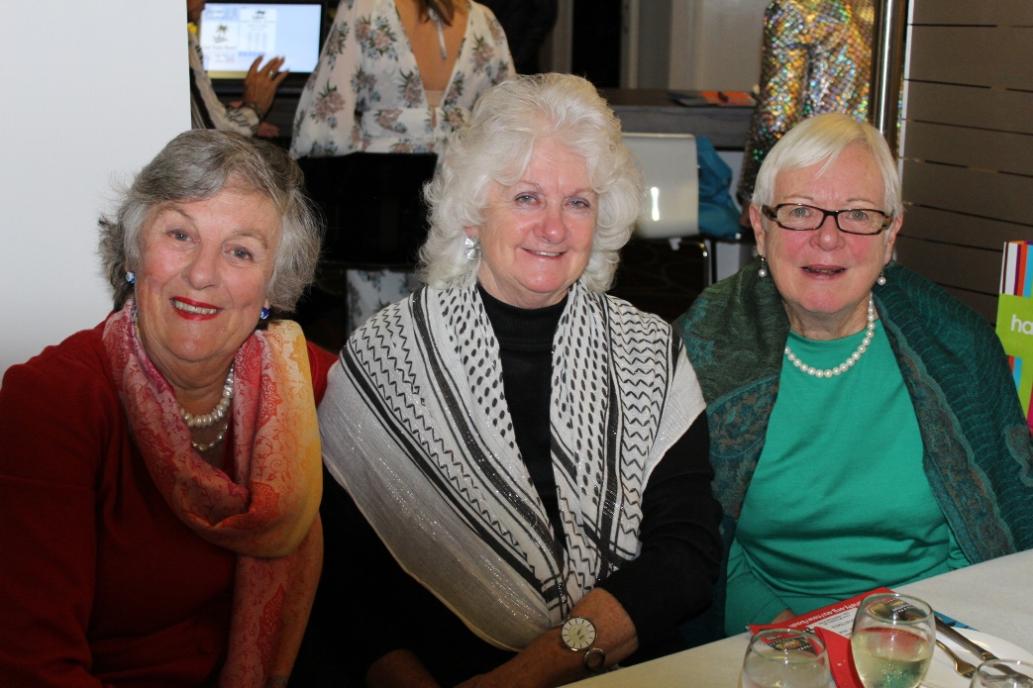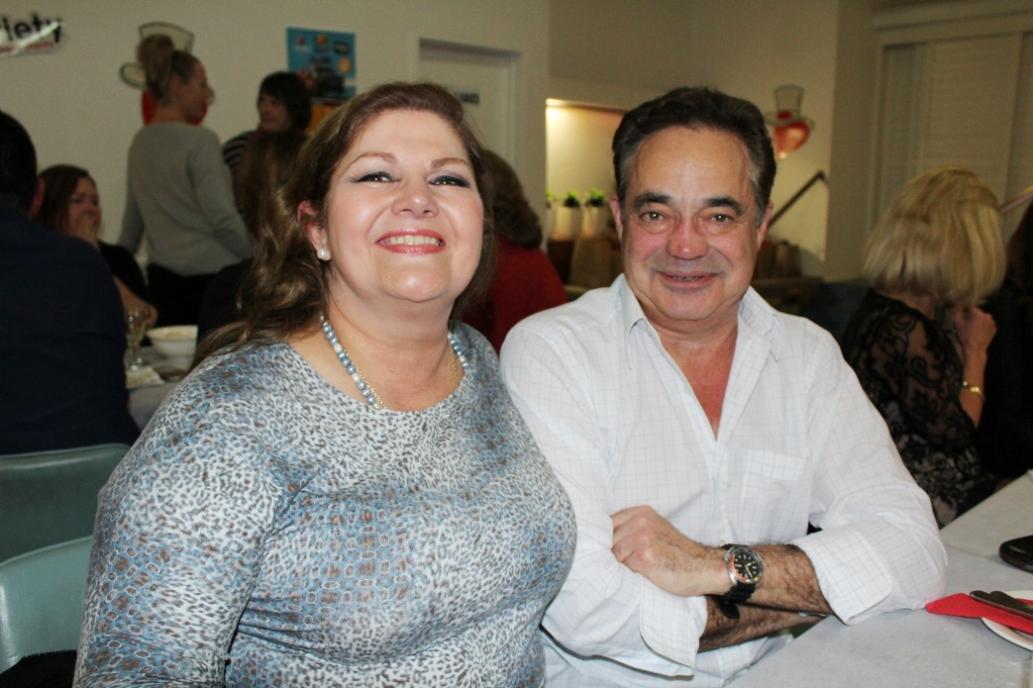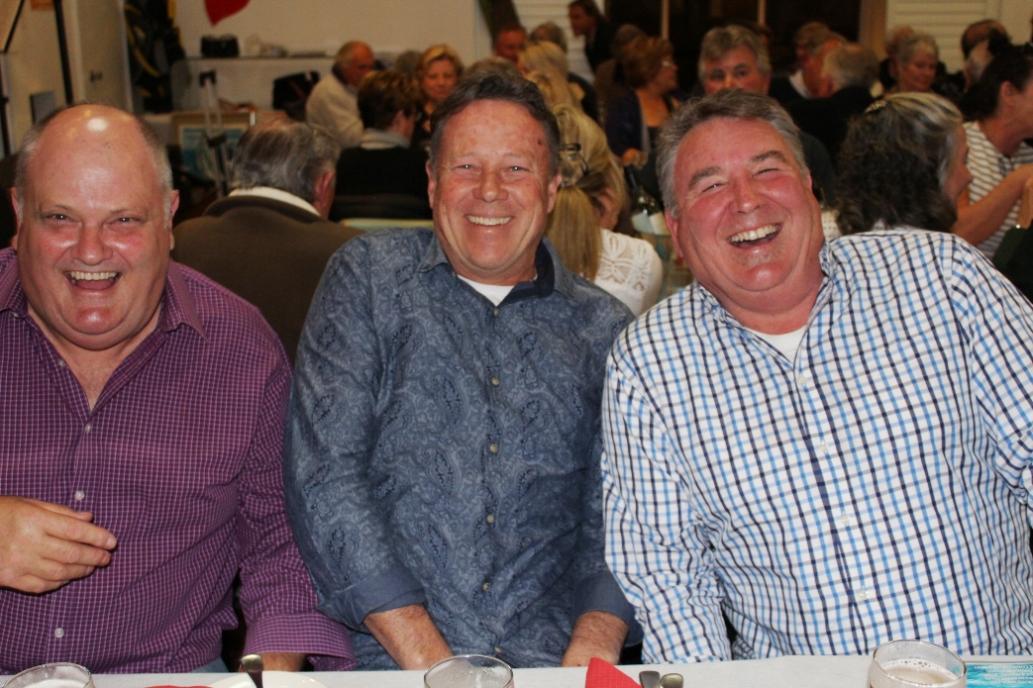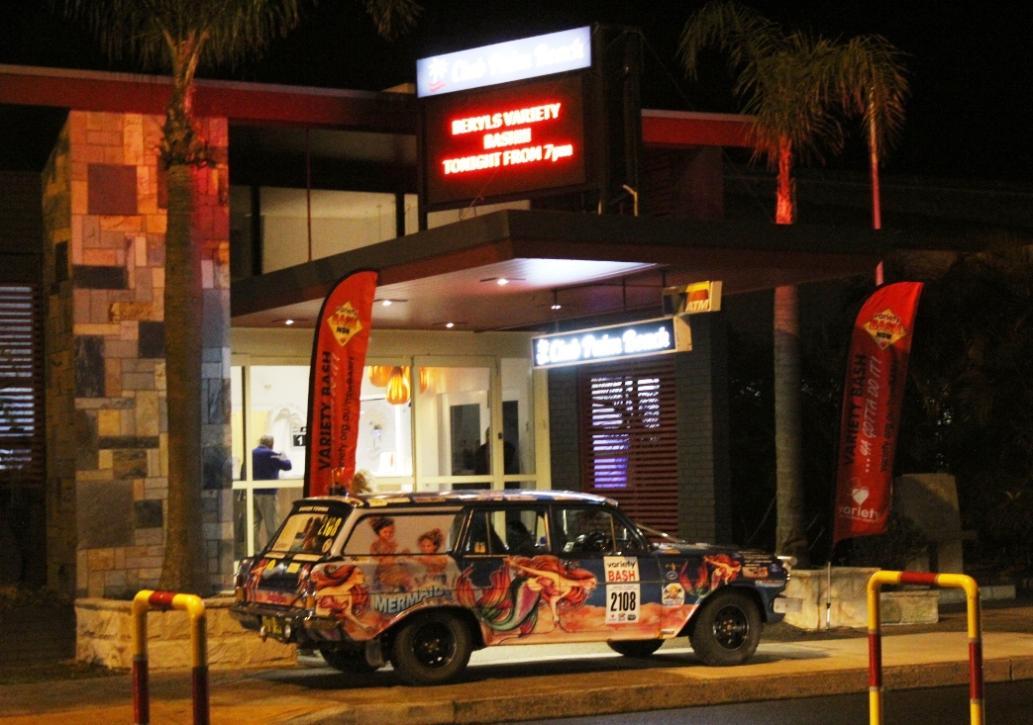 Report - Pictures by A J Guesdon, 2016