August 7 - 13, 2016: Issue 275
Pittwater Artists Trail Spring 2016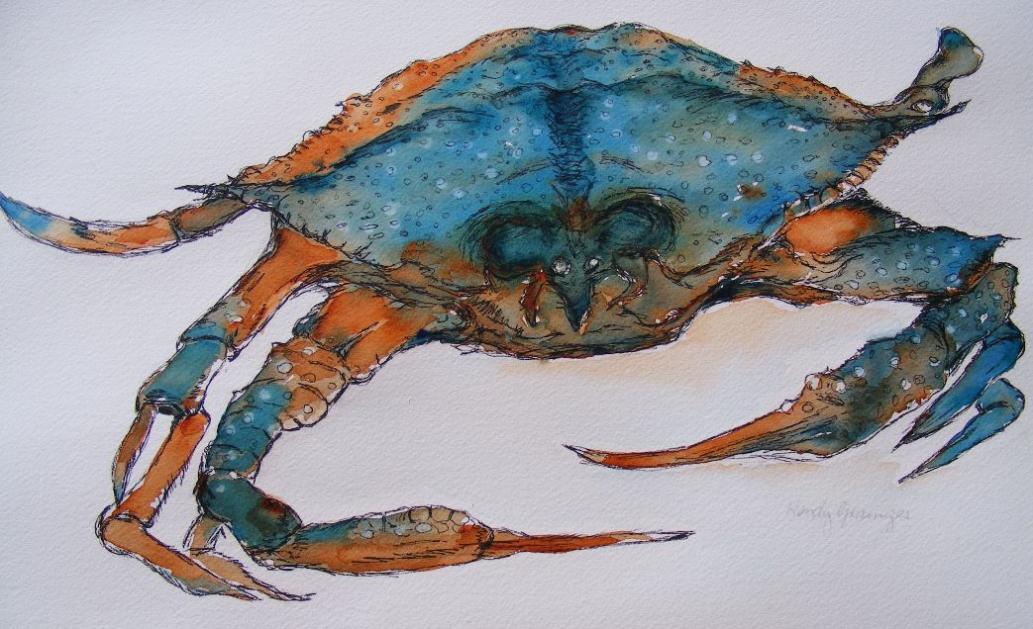 'Crabby 2' by Wendy Grainger - watercolour and ink.
Pittwater Artists Trail Spring 2016
Artists of the Pittwater Trail open their studio doors again this spring.
If you haven't yet ventured into the home studios of some of the northern beaches most talented artists then don't miss this opportunity for a great day out. There are 19 studios open to the public from Eleanora Heights to Whale Beach. Here you will find 25 artists working in everything from oil, watercolour, acrylic, ceramics and silver to silk, glass, paper, wood, bone and feather.
As a way to showcase the diversity and talent of the artists on this year's Trail each of them have also been challenged to produce a work on the same subject - a crab!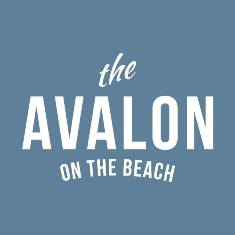 'The Crab Off idea was hatched in the Avalon studio of Claire Armstrong and her son Evan. Deciding to challenge each other to an art duel they each painted or drew a crab to the delight of their visitors on the March open weekend - this fun challenge has now been embraced by the whole Trail.'
Each participating studio in the 'crab-off' will offer you the opportunity enter in a draw to win a dinner for two at 'The Avalon on the Beach'. You can enter at every studio you visit on the Trail - the more studios you go to see the more chances you have to win!
Don't miss this opportunity to visit some of these inspiring home studios and meet the artists, check out those crabs and maybe win a delicious dinner!
All studios are open from 10am to 5pm on Saturday 3rd and Sunday 4th September.
More details can be found on our website: pittwaterartiststrail.com.au
The Pittwater Artists Trail is an alliance of artists who collectively open their studios to the public on the first full weekend of each season creating a Trail for art lovers.
Visitors can engage with the artists, see how they work and what inspires them, buy beautiful, original artworks or perhaps enrol in one of the courses offered by a number of artists on the Trail.
The inaugural Open Studio weekend was held in 2011 and the Pittwater Artists Trail has been going from strength to strength ever since.
The Pittwater Artists Trail currently holds three open studio events each year on the first full weekend of March, September and December.
A group exhibition is held on the first weekend of June.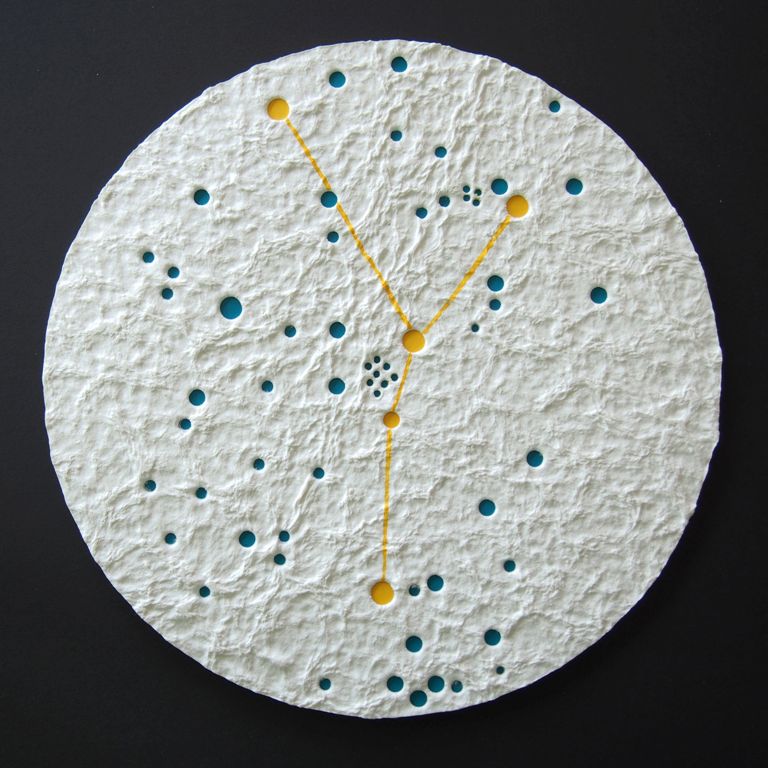 'Cancer Constellation' by Martin Wale. He has taken the concept to a whole different level!
Robyn Park's crab is painted on silk.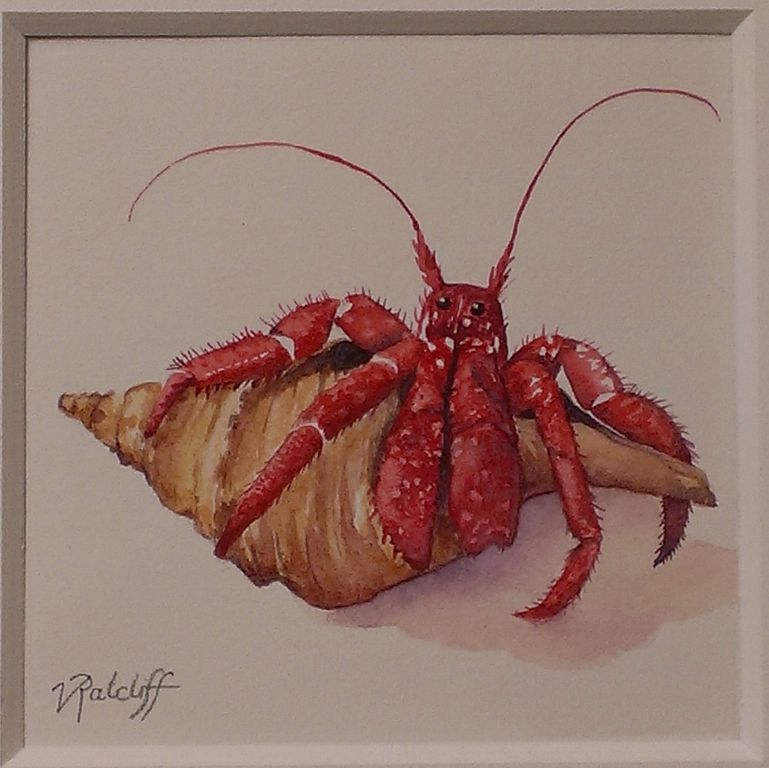 'Heather' watercolour miniature, 10 x 10 cm by Vicki Ratcliff.
'Dinner' by Roberta Landers.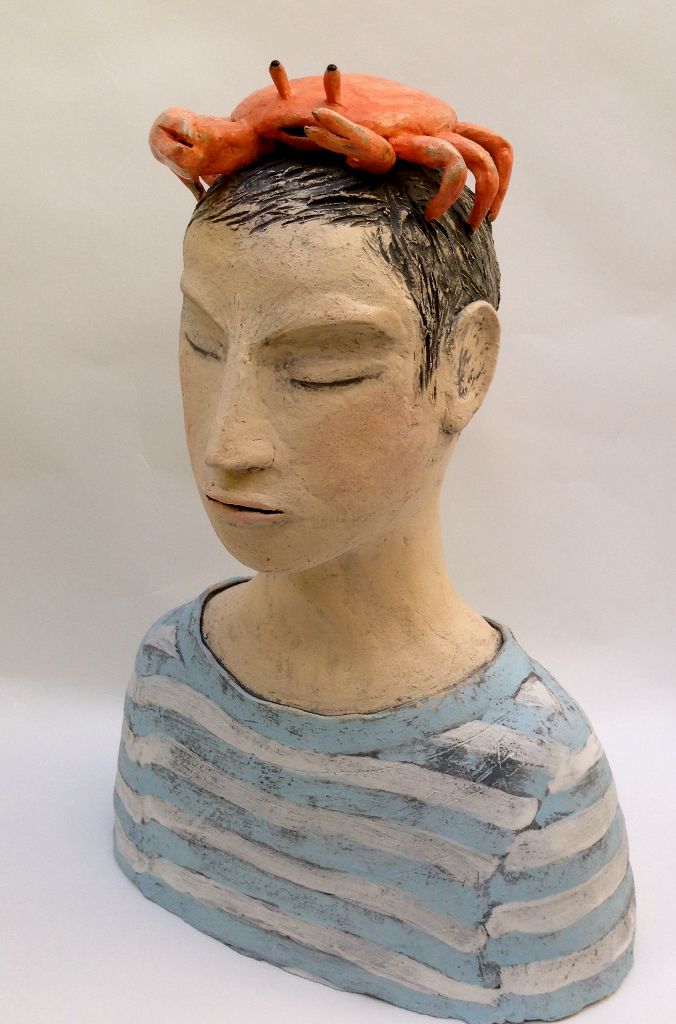 'Crabby Dad' is a sculpture by Katarina Wells.
STUDIOS by location
Elanora Heights
Karen Pike, Penel Bigg
Bayview
Allen Goodman
Mona Vale-Newport
Roberta Landers & Martin Wale, Vicki Ratcliff & Pamela Pauline, Julie Hickson, Wendy Grainger
Bilgola-Avalon-Whale Beach
Claire Armstrong & Evan Armstrong, Tabitha Higgins, Cindy Goode-Milman & Michele Petrie, Jacqui Giuliano & Sasa Scheiner, Coco Elder, Nada Herman, Robyn Park, Elfriede Bartnitzky & Katarina Wells, Helen Mackay, Geoff Searl, Denise Barry, Marian Purvis.
ARTISTS by medium
Ceramics - Coco Elder, Katarina Wells, Michele Petrie, Sasa Scheiner
Glass - Penel Bigg
Jewellery - Karen Pike, Penel Bigg, Tabitha Higgins, Geoff Searl, Robyn Park
Paintings - Karen Pike, Vicki Ratcliff, Roberta Landers, Julie Hickson, Wendy Grainger, Claire Armstrong, Evan Armstrong, Cindy Goode-Milman, Jacqui Giuliano, Allen Goodman, Helen Mackay, Coco Elder, Nada Herman, Elfriede Bartnitzky, Marian Purvis, Denise Barry
Photography - Pamela Pauline
Textiles - Roberta Landers, Robyn Park
Paper Art - Martin Wale