Inbox and Environment News: Issue 451
May 24 - 30, 2020: Issue 451
South West Lovett Bay Coastcare Group Secure Grant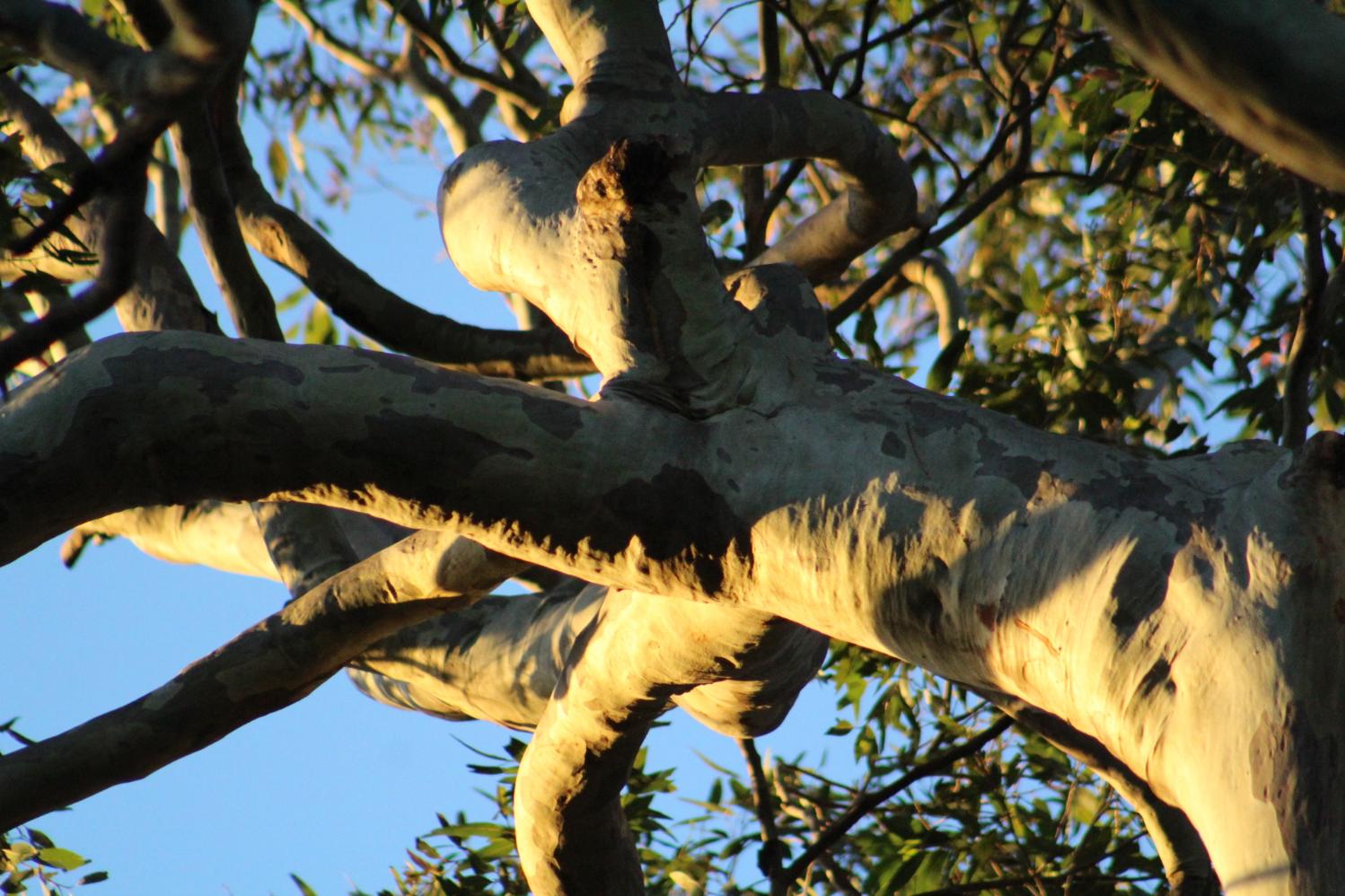 Newly formed South West Lovett Bay Coastcare (SWLBC) has been successful in achieving support from Greater Sydney Local Land through funding from the NSW Government's Catchment Action program.

The grant of $20,000 is to support the rehabilitation of native vegetation on 11 ha of public and private lands leading to the iconic Linda Falls in Ku-ring-gai Chase National Park.
SWLB Coastcare has engaged a team from Dragonfly Environmental to undertake this funded stage of the project. Headed by Paul Webb the team will work together with the community over the next 18 months to bring the invasive weeds under control and the site into a maintenance phase.
Community involvement will include a number of "Bamboo Out'' days, a weed workshops, plant ID workshop, and the development of a wildlife corridor along the waterfall track.
Lesley Stevens, Secretary of SWLB Coastcare, said " It's an ambitious community project, however, the involvement of all of the residents surrounding the infested area, and the practical support offered by Elvina Bay Bushcare, Rocky Point Bushcare, the West Pittwater Rural Fire Service, Northern Beaches Council and National Parks & Wildlife Service will give SWLB Coastcare every chance of a very successful outcome".
West Pittwater Rural Fire Service has already done several site inspections with SWLB Coastcare. Andrew Cutler, Captain of the West Pittwater RFS said " this is an important part of the RFS community strategy to encourage community resilience and readiness and at the same time preserve these special environments'
There is lot riding on this project. The pocket of littoral rainforest surrounding the Linda Falls in Lovett Bay is listed as an Ecological Endangered Community (EEC) - part of the remaining 1% of the littoral rainforest still found along the NSW coast. Further away from the Falls the rainforest is surrounded by a majestic Spotted Gum Forest which is also listed as an Ecological Endangered Community.
Paul Webb commented that it was a unique scenario. " To have overwhelming support and involvement from all of the local community means that long after the funding has been spent the project will have a long term effect as maintenance work will be continued under the stewardship of the local residents".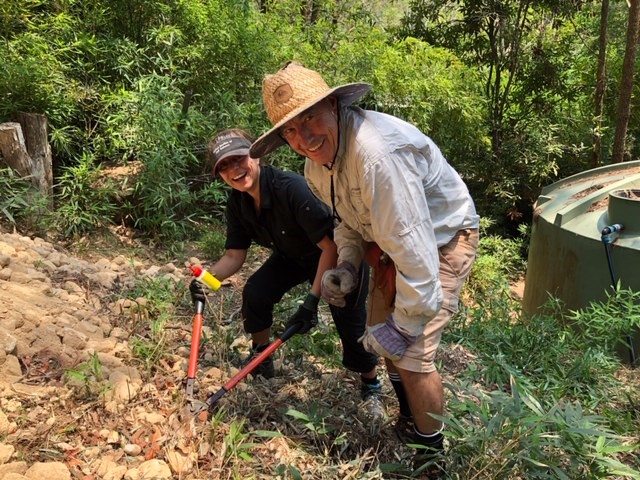 Background - December 2019: South West Lovett Bay Residents Form A Coastcare Group
The Lower Western Shores of Pittwater now has its first Coastcare group. The private properties in South West Lovett Bay sit between Ku Ring Gai Chase National Park and the shores of Pittwater. They also sit within a Pittwater Spotted Gum forest and on the edge of a coastal rainforest, both endangered ecological communities.
The group's objective is to get rid of the bamboo, and other invasive weeds such as cocos palms, asparagus fern and lantana as well as smaller invasive grasses on both public and private land; and to regenerate the bushland.
Resident support for the group is sky high with every property owner in SW Lovett Bay signing up.
Members of the 2 local bushcare groups have also joined so help maintain the work done on public land.
The first event planned by the group is a Weed Identification Workshop to be run by Northern Beaches Council Bushland Supervisor Michael Kneipp this weekend.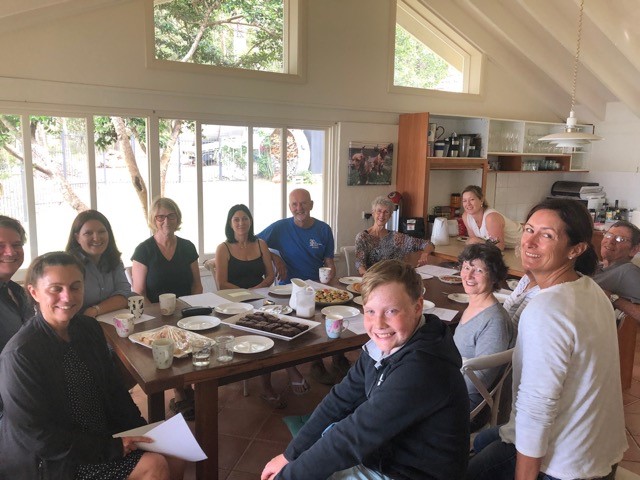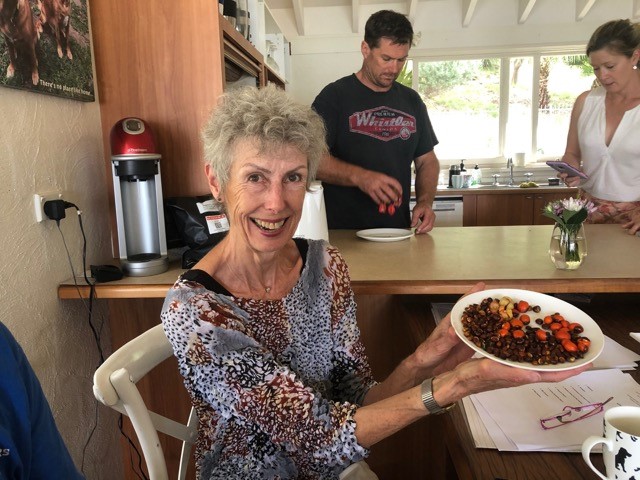 First meeting of SWLBC Committee
Seeds for propagation
Musk Lorikeets Feeding In Pittwater
Musk Lorikeet (Glossopsitta concinna): pair, among a few Rainbow Lorikeets, Pittwater Online front yard - Pittwater Spotted Gum Flower Feast; May 17th, 2020 -10.30am to 11am.
Also seen: two juvenile White Bellied Sea Eagles winging overhead towards Careel Bay (didn't have camera out then).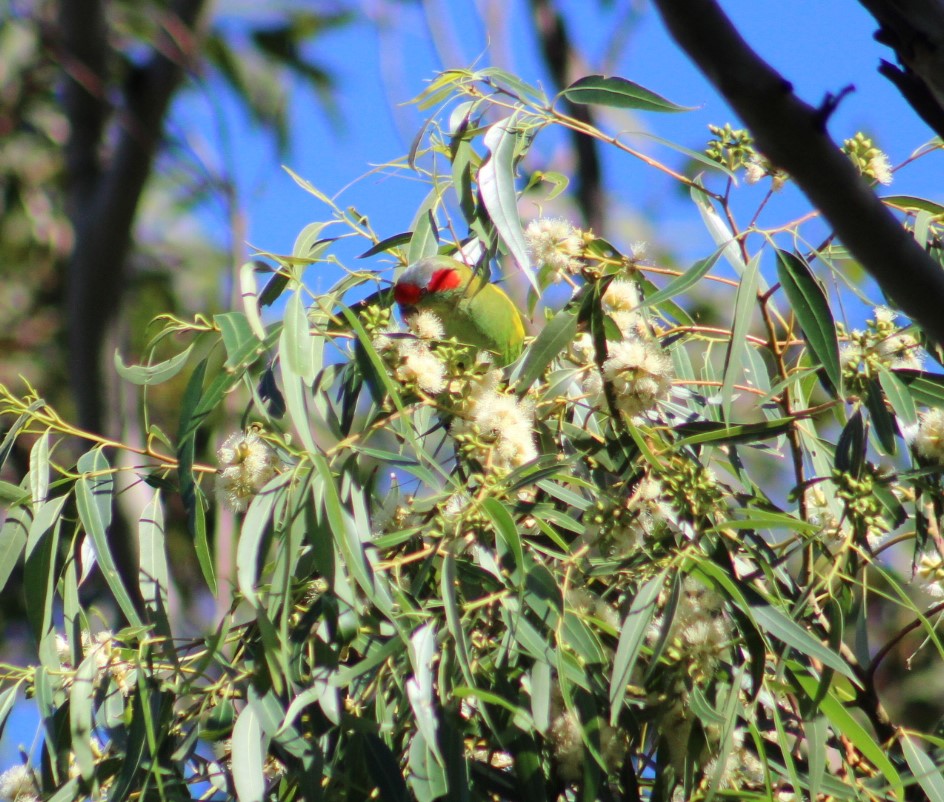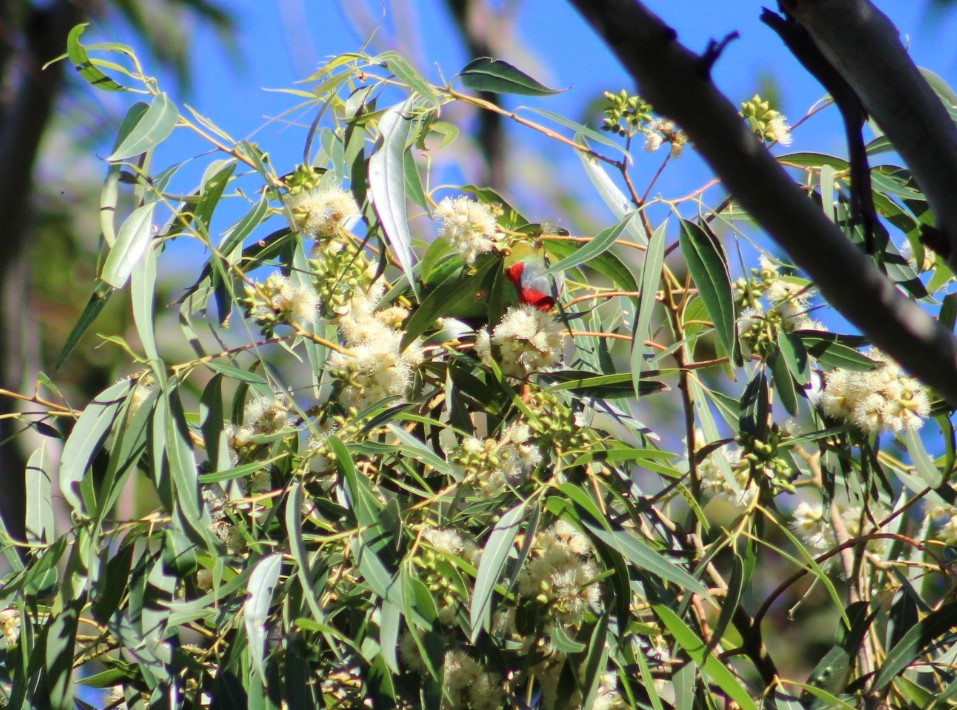 The Musk Lorikeet is a medium-sized, sturdy lorikeet, sometimes seen in large flocks when trees are flowering and often in mixed flocks with other parrots and other birds. They are active and noisy. This lorikeet is mostly green, with a yellow patch at the side of the breast. It has a bright red forehead and band through the eye to the ear coverts. The crown is blue, with females having less blue than males. In flight, brown flight feathers and the golden tail are revealed. Flight is fast and direct, with short angular wings and a medium-length, pointed to wedge-shaped tail.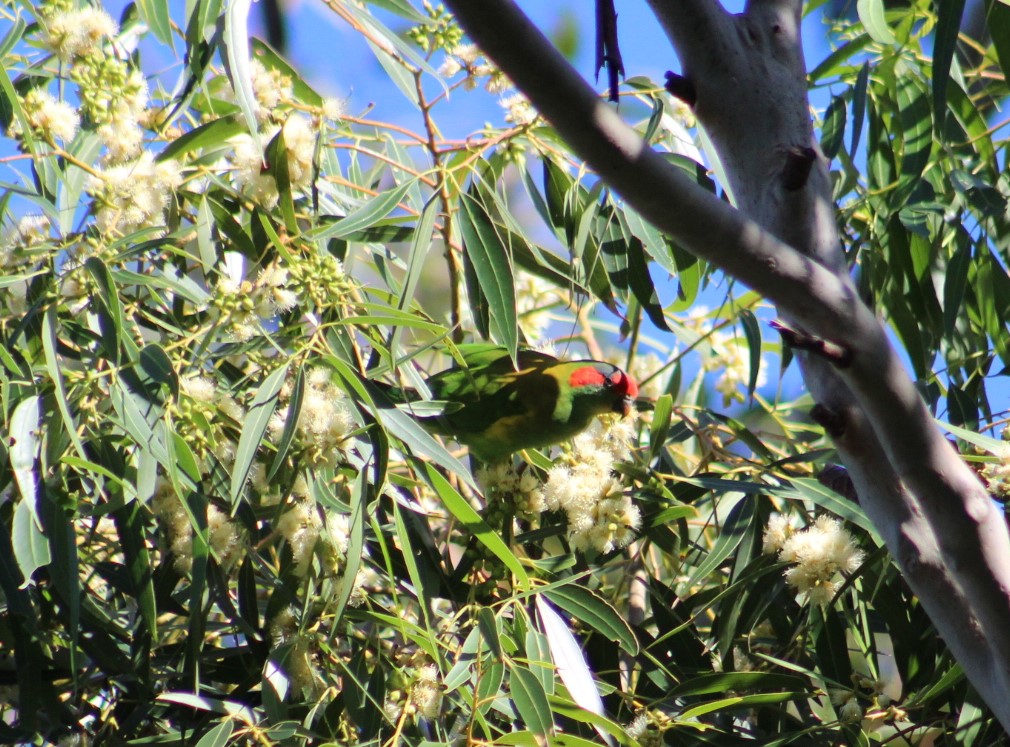 The Musk Lorikeet specialises in feeding on the nectar which is produced by flowering eucalypts, and sometimes also from the flowers of banksias and grevilleas. They collect nectar with their brush-shaped tongues. Lorikeets are usually seen feeding in large noisy flocks in the canopy of eucalypts, often associating with other nectar-feeding birds, especially Rainbow Lorikeets and honeyeaters. The movements of Musk Lorikeets are often correlated with the flowering of trees, with birds appearing when the trees are in bloom, and leaving after the flowering has finished.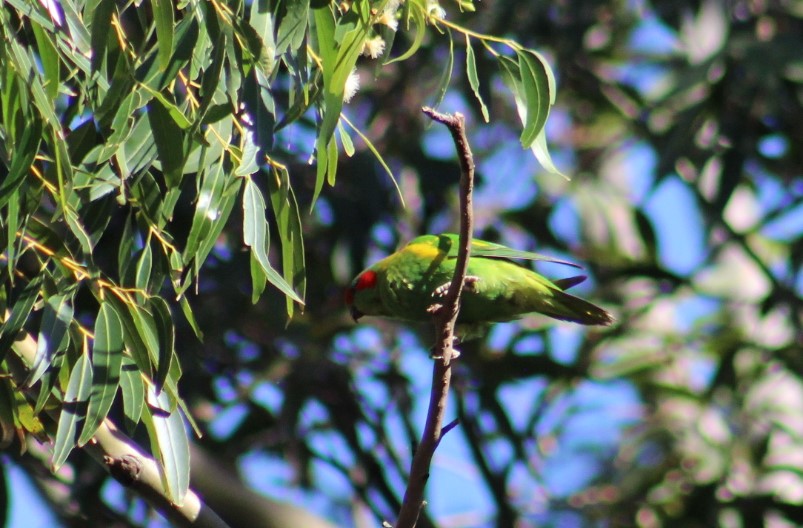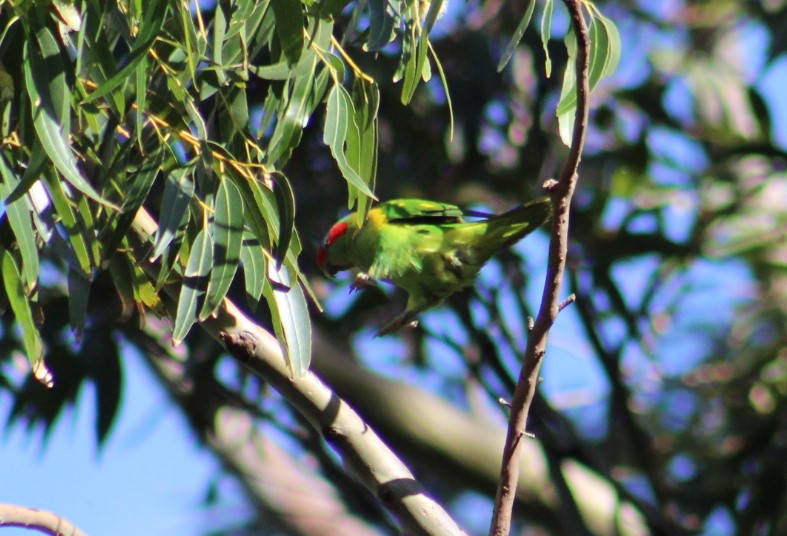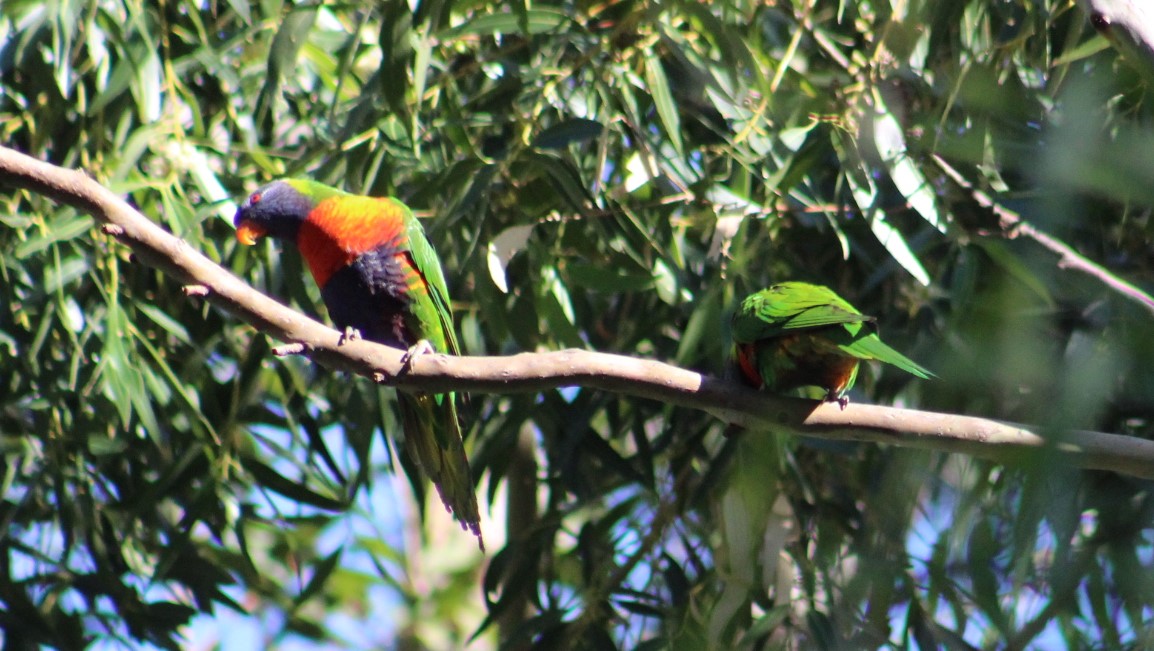 Musk Lorikeets are endemic to (only found in) south-eastern Australia, being widespread in eastern New South Wales, all regions of Victoria and in the south-east of South Australia.
Musk Lorikeets breed in hollow branches and holes in living eucalypts, often near watercourses. The entrance holes are usually very small, so they have to squeeze in. Eggs are laid on a base of chewed or decayed wood. The female incubate the eggs and both parents roost in the hollow at night.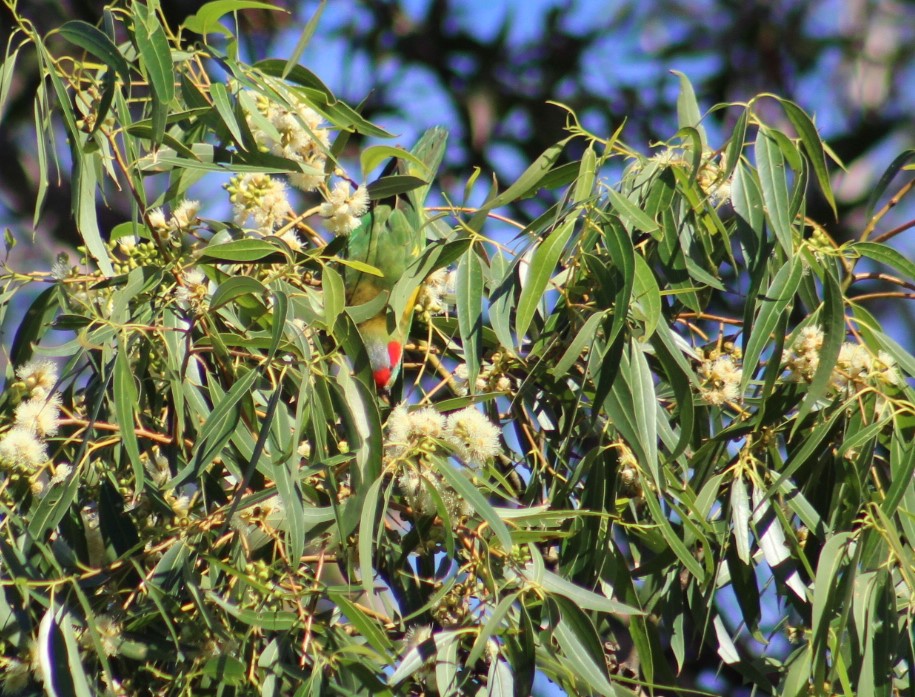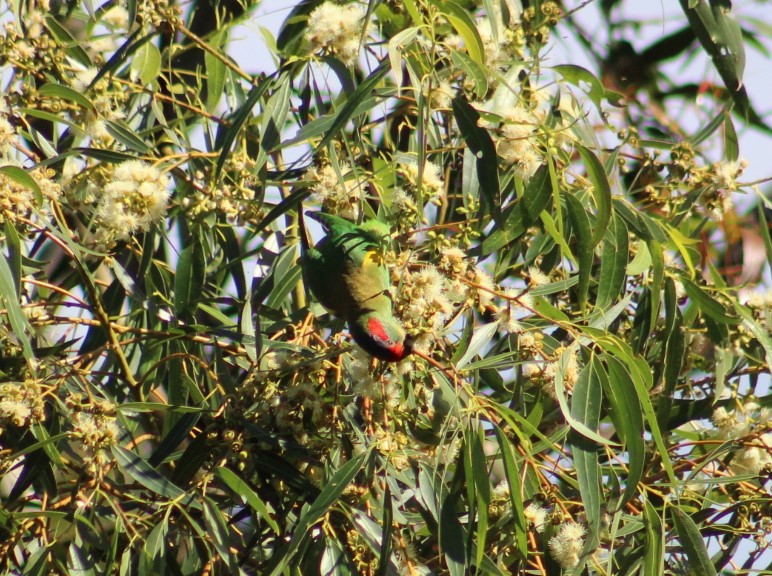 The musk lorikeet was first described by ornithologist George Shaw in 1790 as Psittacus concinnus, from a collection in the vicinity of Port Jackson in what is now Sydney. John Latham described it as Psittacus australis. Its specific epithet is the Latin concinna "elegant". They were/are also known by a Sydney indigenous term coolich.
Information - BirdLife Australia
Photos - A J Guesdon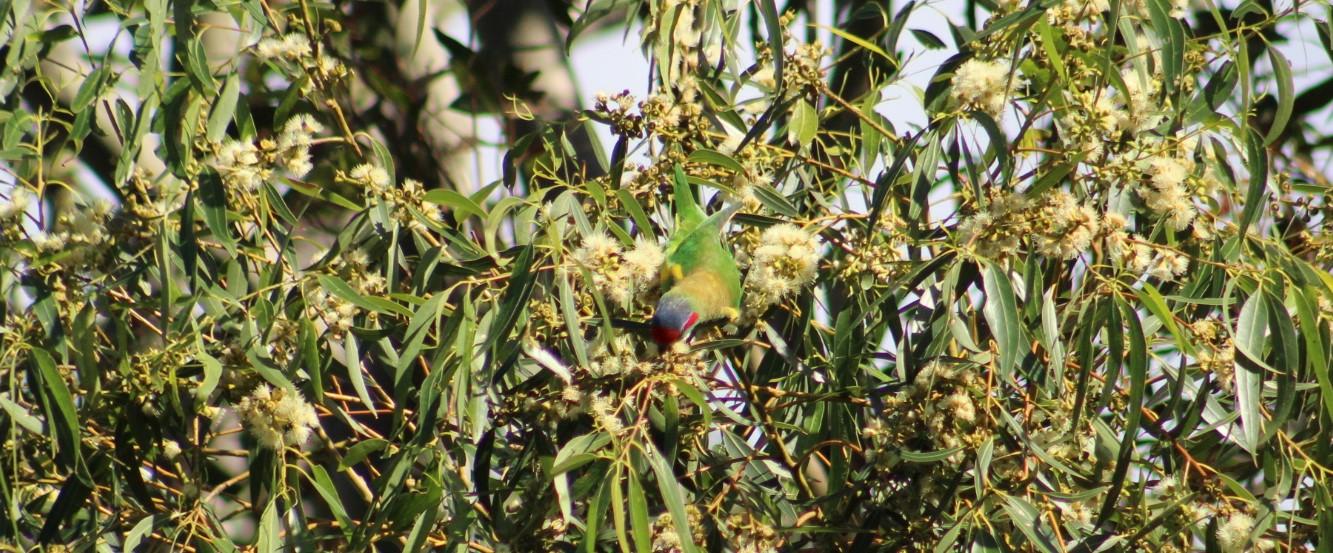 Echidna Season
Echidna season has begun. As cooler days approach, our beautiful echidnas are more active during the days as they come out to forage for food and find a mate. This sadly results in a HIGH number of vehicle hits.
What to do if you find an Echidna on the road?
Safely remove the Echidna off the road (providing its safe to do so).
Call Sydney Wildlife or WIRES
Search the surrounding area for a puggle (baby echidna). The impact from a vehicle incident can cause a puggle to roll long distances from mum, so please search for these babies, they can look like a pinky-grey clump of clay
What to do if you find an echidna in your yard?
Leave the Echidna alone, remove the threat (usually a family pet) and let the Echidna move away in it's own time. It will move along when it doesn't feel threatened.
If you find an injured echidna or one in an undesirable location, please call Sydney Wildlife on 9413 4300 for advice.
www.sydneywildlife.org.au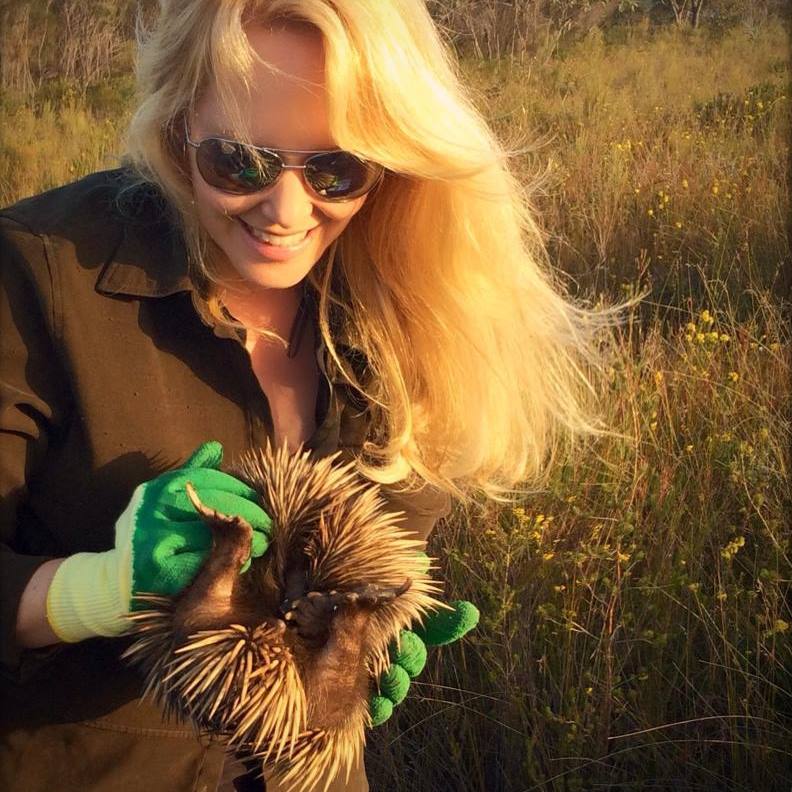 Lynleigh Greig, Sydney Wildlife, with a rescued echidna being returned to its home
Top Scientist's Resignation Demands Snowy 2.0 Rethink
May 22, 2020
"The resignation of the Chair of the NSW Fisheries Scientific Committee, Associate Professor Mark Lintermans, puts a spotlight on the NSW Government's refusal to take scientific advice about the environmental disaster that will unfold as a result of Snowy 2.0" stated Gary Dunnett, Executive Officer of the National Parks Association of NSW, and Andrew Cox, Chief Executive Officer of the Invasive Species Council this week.
Associate Professor Mark Lintermans resigned in protest as Chair of the NSW Fisheries Scientific Committee immediately after the NSW Government's approval of the Snowy 2.0 Main Works EIS. Associate Professor Lintermans had served on the Committee for nine years.
"I cannot continue to serve a government that so wilfully ignores the destructive impacts of Snowy 2.0 on two threatened fish species, the Stocky Galaxias and Macquarie Perch," Professor Lintermans said in a statement.
The NSW Government also signalled plans to grant an exemption to Snowy Hydro for the transfer of invasive species and diseases, prohibited under the NSW Biosecurity Act. "It is unprecedented for a government to grant an exemption that will likely cause the extinction in the wild of a species," said Lintermans.
"Instead of adopting the universally accepted best-practice of preventing the transfer of invasive fish, Snowy Hydro are proposing second-rate alternatives to try and contain the invasive fish after transfer".
Professor Lintermans has called for an independent review of the threats, mitigation measures, and long-term impacts.
"The spread of pest fish and diseases throughout the Snowy Mountains and its iconic rivers – Murrumbidgee, Snowy and Murray – is one of many tragic consequences of Snowy 2.0" Mr Cox said.
"The critically endangered stocky galaxias, already pushed towards extinction by trout stocking and thousands of feral horses, will be delivered its death blow by Snowy 2.0 through the deliberate spread of the predatory Climbing Galaxias and the deadly EHN virus." Mr Cox continued.
"Yesterday's decision will go down in history as one of the most reprehensible decisions of a NSW Government and will leave an appalling legacy on one of Australia's most fragile and precious of natural icons, Kosciuszko National Park." Mr Dunnett concluded.
Approval Of Snowy 2.0 EIS Sets Appalling Precedents States National Parks Association Of NSW
May 21, 2020
"Today's approval of the Snowy 2.0 construction project in Kosciuszko National Park marks a new low in the NSW Government's refusal to protect threatened species and natural landscapes" stated Gary Dunnett, Executive Officer of the National Parks Association of NSW.
"Approving a massive industrial construction in Kosciuszko National Park sets appalling environmental and legal precedents and reduces Australia from an international leader in national park management to the bottom of the pack."
"Never before has a National Park been used as a dump for millions of tonnes of contaminated waste. Never before has approval been granted to spread pest fish and diseases across the Snowy Mountains and headwaters of the Murray, Snowy and Murrumbidgee river systems. Never before has a development been allowed to drive a critically-endangered species, the Stocky Galaxias, into extinction. Never before has approval been granted to raze hundreds of hectares of threatened species habitat and native vegetation in a National Park. Never before has approval been given for a project that will result in infrastructure and landscape scars over 35 kilometres of a National Park."
Mr Dunnett added, "The approval flies in the face of the fundamental principles of environmental planning, particularly the need to consider feasible alternatives and assess the cumulative impacts of all stages of a development. This approval has been issued before the EIS for the transmission lines that will be bulldozed through the Park has even been exhibited."
"The NSW Government ignored the 50 energy, engineering, economic and environmental experts and organisations whose analysis utterly discredited the claimed benefits of Snowy 2.0. Their Open Letter to the NSW Premier and Prime Minister states "It is now evident that Snowy 2.0 will cost many times its initial estimate, not deliver its claimed benefits and permanently damage Kosciuszko National Park to an unprecedented extent. Snowy 2.0 is not as it has been publicly portrayed. There are many alternatives that are more efficient, cheaper, quicker to construct, and incur less emissions and environmental impacts."
"The NSW Government has ignored the expert's advice and urging for an independent review of Snowy Hydro's misleading claims for the project. Today's decision will go down in history as an appalling assault on one of Australia's most fragile and precious of natural icons, Kosciuszko National Park."
Snowy 2.0 Letter to Ministers Stokes and Kean - April 6, 2020
Snowy 2.0 Open Letter to PM and Premier - March 24, 2020
Snowy 2.0 Approved: Multi-Billion Dollar Boost For Regional NSW
May 21, 2020: NSW Department of Planning, Industry and Environment
Up to 2,000 new jobs will be created and $4.6 billion will be injected into regional NSW with Australia's biggest energy storage project getting the go-ahead today from the NSW Government.
Deputy Premier and Member for Monaro John Barilaro said planning approval for the Snowy 2.0 Main Works would mean new jobs, big investment and big infrastructure for regional NSW.
"Snowy Hydro is an icon of our community, with Snowy 2.0 already employing about 500 people, directly injecting more than $35 million into the Snowy Mountains and involving more than 100 local businesses," Mr Barilaro said.
"This latest approval will see the creation of an extra 2,000 jobs during the construction phase, unlock billions of investment in regional NSW and allow the next stage of construction to further progress this legacy project."
The project involves the construction of a pumped-hydro power station that sits about 800 metres underground and is about 240 metres long – the equivalent of two football fields.
It also includes the construction of 27 kilometres of tunnels between the Talbingo and Tantangara Reservoirs, lined with 130,500 concrete segments manufactured locally in Polo Flat.
Once complete, the project will add 350 gigawatt hours of energy storage and 2,000 megawatts of generation capacity to the State's grid – enough to power 500,000 homes during peak demand – and play a major role in the National Electricity Market (NEM) by facilitating the development of renewable energy and putting downward pressure on electricity prices.
Planning and Public Spaces Minister Rob Stokes said the project's approval includes strict conditions to minimise and offset environmental impacts.
"In March we approved the Snowy 2.0 Segment Factory, and this month we have approved the Snowy 2.0 Main Works, enabling the creation of new jobs and the flow of substantial investment into our State," Mr Stokes said.
"The projects approval also requires Snowy Hydro to invest almost $100 million for biodiversity and environmental offsets to protect threatened species and deliver long-term conservation and recreational benefits for the Kosciuszko National Park."
Snowy Hydro's CEO, Paul Broad, said that today's announcement is another major milestone for Snowy 2.0 which is progressing full steam ahead, creating more jobs and significant investment in regional communities.
"Snowy Hydro has been operating responsibly in Kosciuszko National Park for almost 70 years," Mr Broad said.
"For a small and temporary construction footprint covering just 0.10% of the park, we will deliver 2,000MW of large-scale energy storage to support many other wind and solar projects coming online."
As part of the approval, the proponent will be required to invest $5 million to develop a captive breeding program for the threatened Stocky Galaxias and Macquarie Perch, install fish-screens to minimise the risk of transfer of pest species downstream, develop an app to share information gathered for the project with visitors of the national park, and restore native vegetation and threatened species habitat once construction infrastructure is decommissioned.
While Exploratory Works continue to progress on site, the project will now be referred to the Federal Government for final approval before Main Works construction commences in the coming months.
Snowy Water Licence Amendments Open For Public Exhibition
May 20, 2020
The NSW Government is encouraging the public to have their say on proposed amendments to the Snowy Water Licence with the public exhibition now open.
The amendments were identified during the Snowy Water Licence mandatory 10-year review under the Act governing Snowy Hydro's operations, Allan Raine, Acting Director, Water Planning Implementation, Department of Planning, Industry and Environment-Water said.
"The review commenced in 2018 and included a public consultation period which attracted 40 submissions, resulting in 23 actions for implementation. This included 10 administrative amendments to the licence.
"The amendments aim to improve oversight of Snowy Hydro's operations, improve the coordination of environmental water management, increase transparency, simplify provisions, secure current practice and fix known errors," he said.
"The public's involvement in the initial review has led to these proposed amendments, now I'm encouraging the public to review these amendments online and make submissions if they feel they're required.
"The Snowy Water Licence outlines Snowy Hydro's rights and obligations managing water on behalf of the community. It's our water, so I'm encouraging the community to have their say in ensuring we get the best results from this 'once-in-a-decade' review process," Mr Raine said.
For further information on the proposed amendments and to make a submission, visit Snowy Water Licence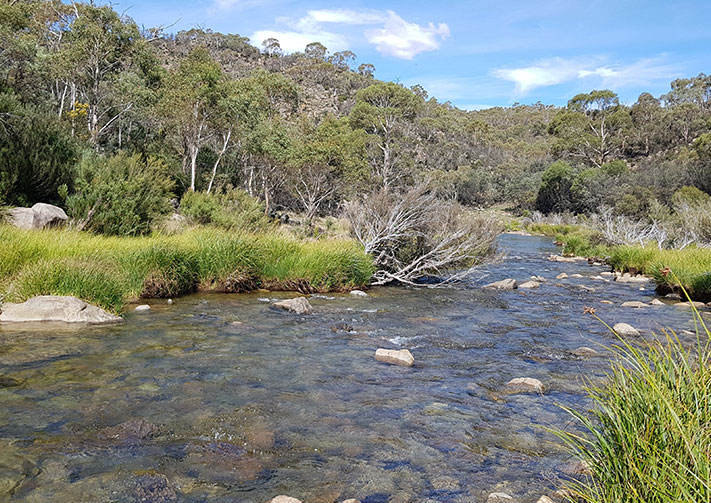 NSW Has Approved Snowy 2.0. Here Are Six Reasons Why That's A Bad Move
May 21, 2020
by Bruce Mountain, Director, Victoria Energy Policy Centre, Victoria University
Mark Lintermans, Associate professor, University of Canberra
The controversial Snowy 2.0 project has mounted a major hurdle after the New South Wales government today announced approval for its main works.
The pumped hydro venture in southern NSW will pump water uphill into dams and release it when electricity demand is high. The federal government says it will act as a giant battery, backing up intermittent energy from by wind and solar.
We and others have criticised the project on several grounds. Here are six reasons we think Snowy 2.0 should be shelved.
1. It's really expensive
The federal government announced the Snowy 2.0 project without a market assessment, cost-benefit analysis or indeed even a feasibility study.
When former Prime Minister Malcolm Turnbull unveiled the Snowy expansion in March 2017, he said it would cost A$2 billion and be commissioned by 2021. This was revised upwards several times and in April last year, Snowy Hydro awarded a A$5.1 billion contract for partial construction.
Snowy Hydro has not costed the transmission upgrades on which the project depends. TransGrid, owner of the grid in NSW, has identified options including extensions to Sydney with indicative costs up to A$1.9 billion. Massive extensions south, to Melbourne, will also be required but this has not been costed.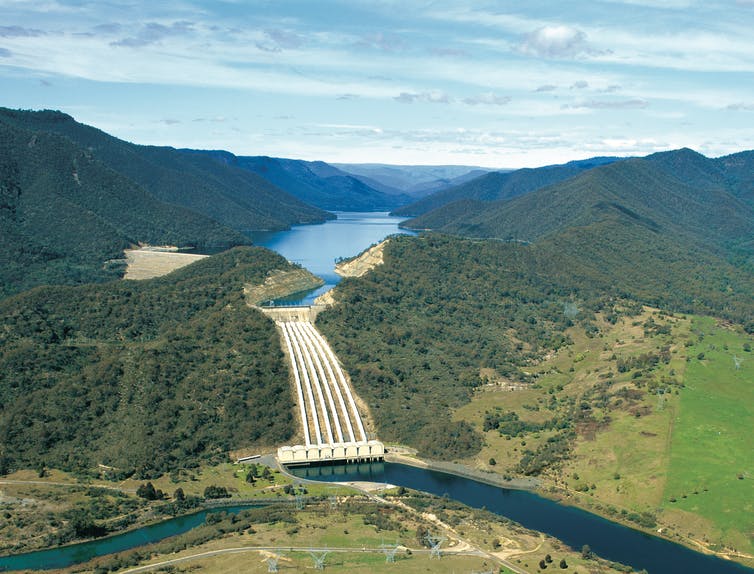 The Tumut 3 scheme, with which Snowy 2.0 will share a dam. Snowy Hydro Ltd
2. It will increase greenhouse gas emissions
Both Snowy Hydro Ltd and its owner, the federal government, say the project will help expand renewable electricity generation. But it won't work that way. For at least the next couple of decades, analysis suggests Snowy 2.0 will store coal-fired electricity, not renewable electricity.
Snowy Hydro says it will pump the water when a lot of wind and solar energy is being produced (and therefore when wholesale electricity prices are low).
But wind and solar farms produce electricity whenever the resource is available. This will happen irrespective of whether Snowy 2.0 is producing or consuming energy.
When Snowy 2.0 pumps water uphill to its upper reservoir, it adds to demand on the electricity system. For the next couple of decades at least, coal-fired electricity generators – the next cheapest form of electricity after renewables – will provide Snowy 2.0's power. Snowy Hydro has denied these claims.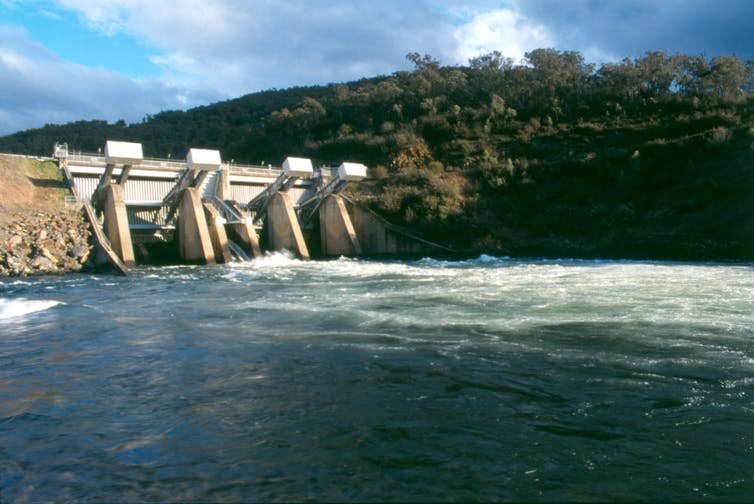 Khancoban Dam, part of the soon-to-be expanded Snowy Hydro scheme. Snowy Hydro Ltd
3. It will deliver a fraction of the energy benefits promised
Snowy 2.0 is supposed to store renewable energy for when it is needed. Snowy Hydro says the project could generate electricity at its full 2,000 megawatt capacity for 175 hours – or about a week.
But the maximum additional pumped hydro capacity Snowy 2.0 can create, in theory, is less than half this. The reasons are technical, and you can read more here.
It comes down to a) the amount of time and electricity required to replenish the dam at the top of the system, and b) the fact that for Snowy 2.0 to operate at full capacity, dams used by the existing hydro project will have to be emptied. This will result in "lost" water and by extension, lost electricity production.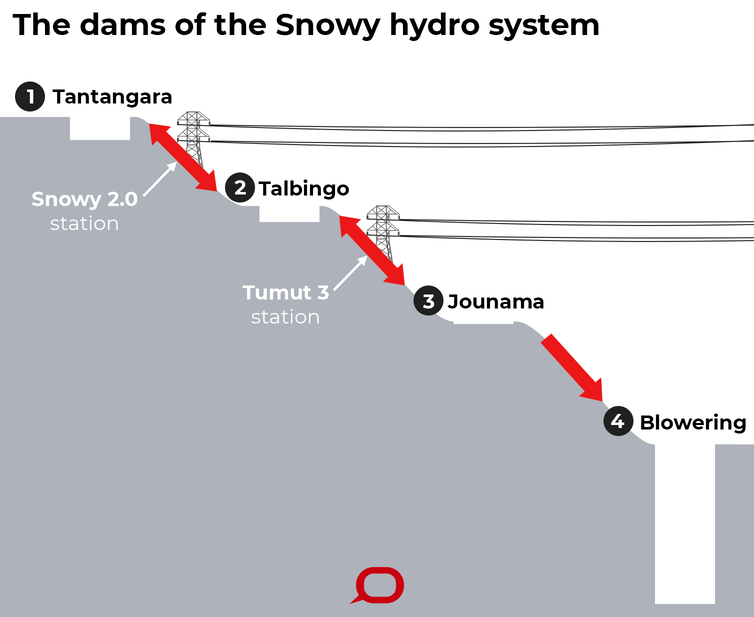 The Conversation, CC BY-ND
4. Native fish may be pushed to extinction
Snowy 2.0 involves building a giant tunnel to connect two water storages – the Tantangara and Talbingo reservoirs. By extension, the project will also connect the rivers and creeks connected to these reservoirs.
A small, critically endangered native fish, the stocky galaxias, lives in a creek upstream of Tantangara. This is the last known population of the species.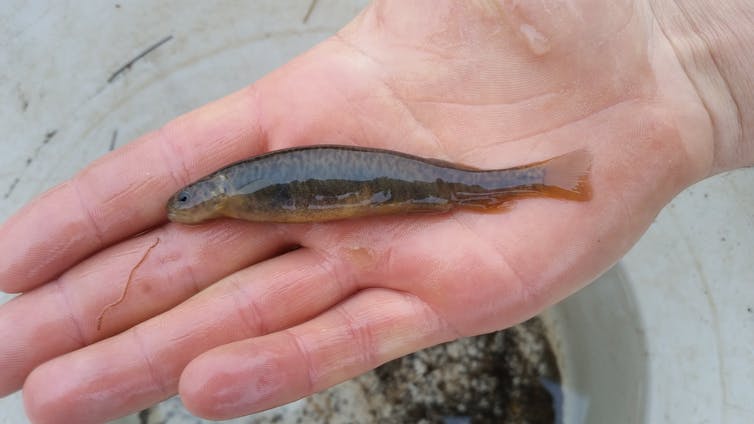 The stocky galaxias. Hugh Allan
An invasive native fish, the climbing galaxias, lives in the Talbingo reservoir. Water pumped from Talbingo will likely transfer this fish to Tantangara.
From here, the climbing galaxias' capacity to climb wet vertical surfaces would enable it to reach upstream creeks and compete for food with, and prey on, stocky galaxias – probably pushing it into extinction.
Snowy 2.0 is also likely to spread two other problematic species – redfin perch and eastern gambusia – through the headwaters of the Murrumbidgee, Snowy and Murray rivers.
5. It's a pollution risk
Snowy Hydro says its environmental impact statement addresses fish transfer impacts, and potentially serious water quality issues.
Four million tonnes of rock excavated to build Snowy 2.0 would be dumped into the two reservoirs. The rock will contain potential acid-forming minerals and other harmful substances, which threaten to pollute water storages and rivers downstream.
When the first stage of the Snowy Hydro project was built, comparable rocks were dumped in the Tooma River catchment. Research in 2006 suggested the dump was associated with eradication of almost all fish from the Tooma River downstream after rainfall.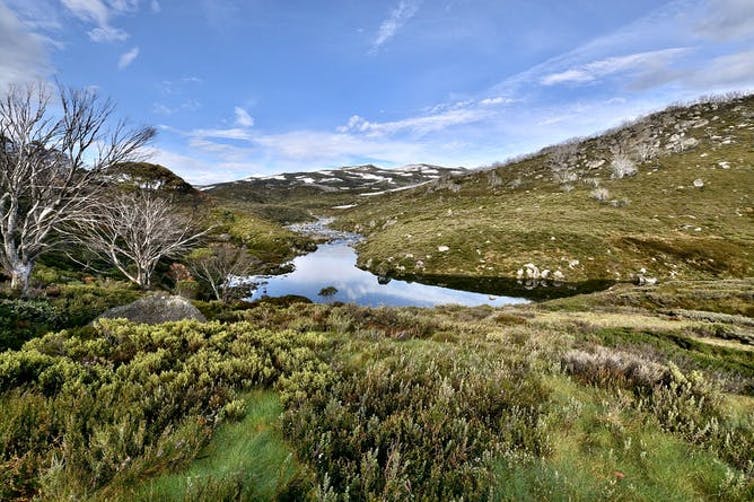 Snowy 2.0 threatens to pollute pristine Snowy Mountains rivers. Schopier/Wikimedia
6. Other options were not explored
Many competing alternatives can provide storage far more flexibly for a fraction of Snowy 2.0's price tag. These alternatives would also have far fewer environmental impacts or development risks, in most cases none of the transmission costs and all could be built much more quickly.
Expert analysis in 2017 identified 22,000 potential pumped hydro energy storage sites across Australia.
Other alternatives include chemical batteries, encouraging demand to follow supply, gas or diesel generators, and re-orienting more solar capacity to capture the sun from the east or west, not just mainly the north.
Where to now?
The federal government, which owns Snowy Hydro, is yet to approve the main works.
Given the many objections to the project and how much has changed since it was proposed, we strongly believe it should be put on hold, and scrutinised by independent experts. There's too much at stake to get this wrong.
This article was published first in The Conversation, republished under a Creative Commons licence, click here to read the original.
Rock Wallaby Colony Survives In Kangaroo Valley
May 17, 2020
The entire colony of brush-tailed rock-wallabies in Kangaroo Valley survived the 2019-20 bushfires which devastated the region, with the support of emergency food drops, announced Environment Minister Matt Kean today.
The life-saving food included carrots and sweet potatoes, as part of the Saving our Species (SoS) program to help this significant colony of a native species.
"After the ferocious fires, it was a welcome relief to hear monitoring cameras and the GPS collars confirmed all the wallabies survived the blaze after trapping several wallabies to assess their health and remove GPS tracking collars," Mr Kean said.
"It was great to hear the wallabies were in good health, with one wallaby identified as a joey that was not previously known.
"This level of intervention is vital to help maintain these colonies and allow them to recover. At this stage feeding is expected to continue until natural food resources and water become available in the landscape during post fire recovery," Mr Kean said.
Member for Kiama Gareth Ward welcomed the announcement by Minister Kean.
"I am thrilled to hear rock-wallabies are in good health thanks to the emergency food drops and incredible work by NPWS rangers across our region."
Thousands of kilograms of carrots and sweet potatoes were delivered to wallabies in the Capertee and Wolgan region, Yengo National Park, Kangaroo Valley, Jenolan and Oxley Wild Rivers National Park, in the immediate aftermath of the bushfires helping to ensure the survival of the endangered iconic species.
The NSW Government's Saving our Species program aims to secure the future of threatened plants and animals, such as the brush-tailed rock-wallaby in the wild.
Wildfires Increasing In Size And Frequency Across Victoria
May 18, 2020
A new study by researchers at The Australian National University (ANU) has shown for the first time the full extent of the areas burned by Victorian bushfires over the past two decades.
Co-author Professor David Lindenmayer says the results indicate a major overhaul is needed when it comes to fire and land management.
The study maps where wildfires took place across Victoria between 1995, the start of the millennium drought, and 2020.
"This is the first time we've seen the full spatial extent of bushfires dating back 25 years," Professor Lindenmayer said.
"What we found is the state is burning more and more. Prior to 2000 we had one mega-fire in Victoria in 150 years of records. Since 2000 we've already had three.
"We can also see the extensive and frequent re-burning of previously fire-damaged areas -- sometimes with a gap as short as five or six years.?
"These results make a compelling case for a major policy shake-up, with the aim of reducing mega-fires, protecting unburnt areas and managing repeatedly damaged ecosystems."
In the 2019-2020 season alone, wildfires burned approximately 1.5 million hectares in Victoria -- roughly double the size of the entire Melbourne metropolitan area.
"This is the largest area impacted by wildfires in Victoria since 1939, when 3.4 million hectares burned," Professor Lindenmayer said.
"Of the 1.5 million hectares burned during the 2019-2020 fire season, more than 600,000 hectares have burned twice, and more than 112,000 hectares have burned three times over the past 25 years."
Professor Lindenmayer says if we don't make changes to fire, resource and conservation policies, vital ecosystems and livelihoods will be at risk.
"We can no long look at bushfires as unexpected out of the blue events. The data tells us they're only becoming more frequent," he said.
"This impairs the ability of the ecosystem to recover. This includes areas that provide people with access to water, as well as vital habitats and protected areas like state forests.
"Our analysis shows wildfires have had a pronounced impact on particular ecosystem types, areas of high conservation value, and the use of resources for industry. These findings, in turn, underscore an urgent need for new policies and approaches to land management.
Major wildfire events like the most recent summer bushfires also have a huge impact on timber production, with extensive amounts of timber resources burned in areas like East Gippsland.
Two-thirds of the area that was planned for logging in East Gippsland in the next five years was burned -- this is 30 per cent of everything targeted for logging in Victoria by 2025.
"Proposals to shift logging into unburnt areas are unacceptable -- those unburnt areas are too important for conversing biodiversity," Professor Lindenmayer said.
"In highly fire-prone areas like Victoria's native forests, there's an urgent need to shift wood production into geographically dispersed tree plantations.
"The large amount of native forest in Victoria dedicated to logging that is now burned means that native forest-dependent logging industries will no longer economically and ecologically tenable."
While the study focused on Victoria, the researchers say their findings could apply to other areas in Australia and overseas which are under threat from widespread, recurring bushfires.
David B. Lindenmayer and Chris Taylor. New spatial analyses of Australian wildfires highlight the need for new fire, resource, and conservation policies. PNAS, 2020 DOI: 10.1073/pnas.2002269117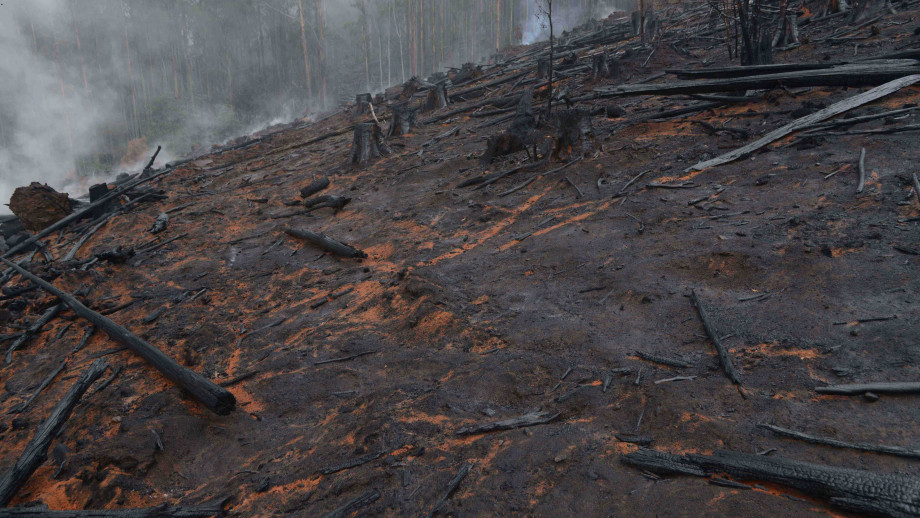 Coupe burn smouldering - photo by Dave Blair
Fish Faeces Reveals Which Species Eat Crown-Of-Thorns
May 18, 2020
Crown-of-thorns starfish are on the menu for many more fish species than previously suspected, an investigation using fish poo and gut goo reveals. The finding suggests that some fish, including popular eating and aquarium species, might have a role to play in keeping the destructive pest population under control.
The native starfish (Acanthaster solaris) is responsible for widespread damage to the Great Barrier Reef. Since 1962 its population has surged to plague proportions on three occasions, each time causing the loss of large amounts of hard coral. A fourth outbreak is currently underway.
Increasing the amount of predation on starfish has long been touted as a potential solution to preventing outbreaks. However, aside from a mollusc called the Giant Triton (Charonia tritonis), identifying what eats it has been a challenging task.
Now, a team of scientists led by Dr Frederieke Kroon from the Australian Institute of Marine Science in Townsville, Australia, has applied a genetic marker unique for crown-of-thorns, developed at AIMS, to detect the presence of starfish DNA in fish poo and gut contents.
Over three years, Dr Kroon's team used it on samples taken from 678 fish from 101 species, comprising 21 families, gathered from reefs experiencing varying levels of starfish outbreak.
"Our results strongly indicate that direct fish predation on crown-of-thorns may well be more common than is currently appreciated," said Dr Kroon.
The study, published in the journal Scientific Reports, confirms that at least 18 coral reef fish species -- including Spangled Emperor (Lethrinus nebulosus), Redthroat Emperor (Lethrinus miniatus) and Blackspotted Puffer (Arothron nigropunctatus) -- consume young or adult starfish on the reef.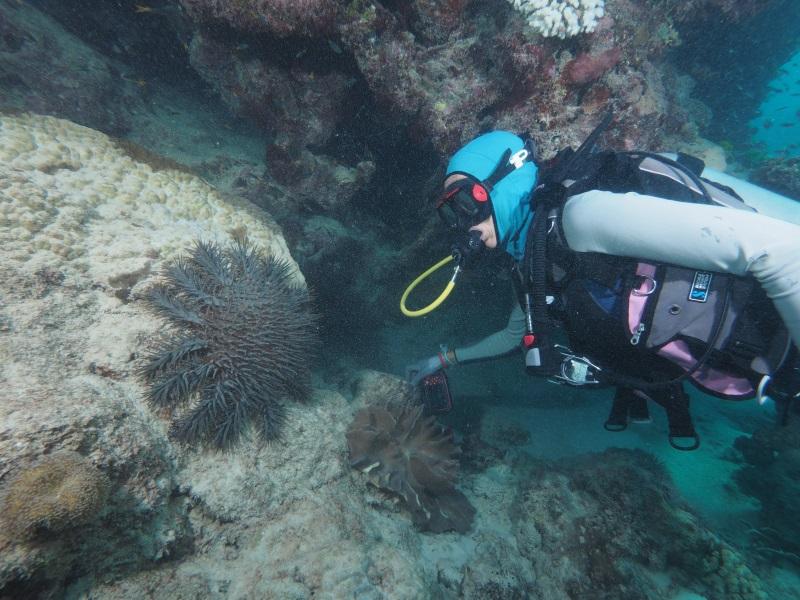 Dr Frederieke Kroon looking at a crown-of-thorns starfish on the Great Barrier Reef. Credit: D.Westcott/CSIRO

Among the species were nine which had not been previously reported to feed on crown-of-thorns. These include the Neon Damsel (Pomacentrus coelistis), Redspot Emperor (Lethrinus lentjan), and the Blackspot Snapper (Lutjanus fulviflama).
"Our findings might also solve a mystery -- why reef areas that are closed to commercial and recreational fishing tend to have fewer starfish than areas where fishing is allowed," said Dr Kroon.
She and colleagues from AIMS worked with researchers from CSIRO Land and Water and managers from the Great Barrier Reef Marine Park Authority to conduct the study.
"This innovative research sheds new light on the extent that coral reef fishes eat crown-of-thorns starfish," said Mr Darren Cameron, co-author of the paper, and Director of the COTS Control Program at the Great Barrier Reef Marine Park Authority.
"A number of the fish species shown to feed on these starfish are caught by commercial and recreational fisheries, highlighting the importance of marine park zoning and effective fisheries management in controlling crown-of-thorns starfish across the Great Barrier Reef."
Frederieke J. Kroon, Carine D. Lefèvre, Jason R. Doyle, Frances Patel, Grant Milton, Andrea Severati, Matt Kenway, Charlotte L. Johansson, Simon Schnebert, Peter Thomas-Hall, Mary C. Bonin, Darren S. Cameron, David A. Westcott. DNA-based identification of predators of the corallivorous Crown-of-Thorns Starfish (Acanthaster cf. solaris) from fish faeces and gut contents. Scientific Reports, 2020; 10 (1) DOI: 10.1038/s41598-020-65136-4
Birding At Home In Pittwater
A reminder that BirdLife Australia is continuing its fight to stop extinctions and protect nature, even if many of us are doing this from our own homes. They need you now more than ever.
Thank you to everyone for staying at home as much as possible to stop the spread of the virus and save lives. We know self-isolation can be challenging and stressful at times so what we need right now is nature.
We can be so grateful that no matter where you live, you can still see birds and take comfort from them.
Please visit their new Birding at Home page to find out how you and your household can continue to enjoy the beauty of our feathered friends.
You'll find activities to occupy kids while our movements are restricted, links to our Autumn Birds in Backyards survey and Bird Finder, and information on how you can act to protect birds forever.
To help everyone who is now Birding at Home, they are also kicking off a regular live series on Facebook where our bird experts will be taking questions and talking about what we love best - birds.
Even if you are an expert birder, we encourage you to join in for a chat – and please spread the word to all the bird and nature lovers in your life.
P.S. They'll be having new bird experts every week to talk about a new topic, including Amanda Lilleyman in the NT on shorebirds and Holly Parsons to talk about bird friendly gardens. Make sure you have liked them on Facebook to get notifications and join in the talks.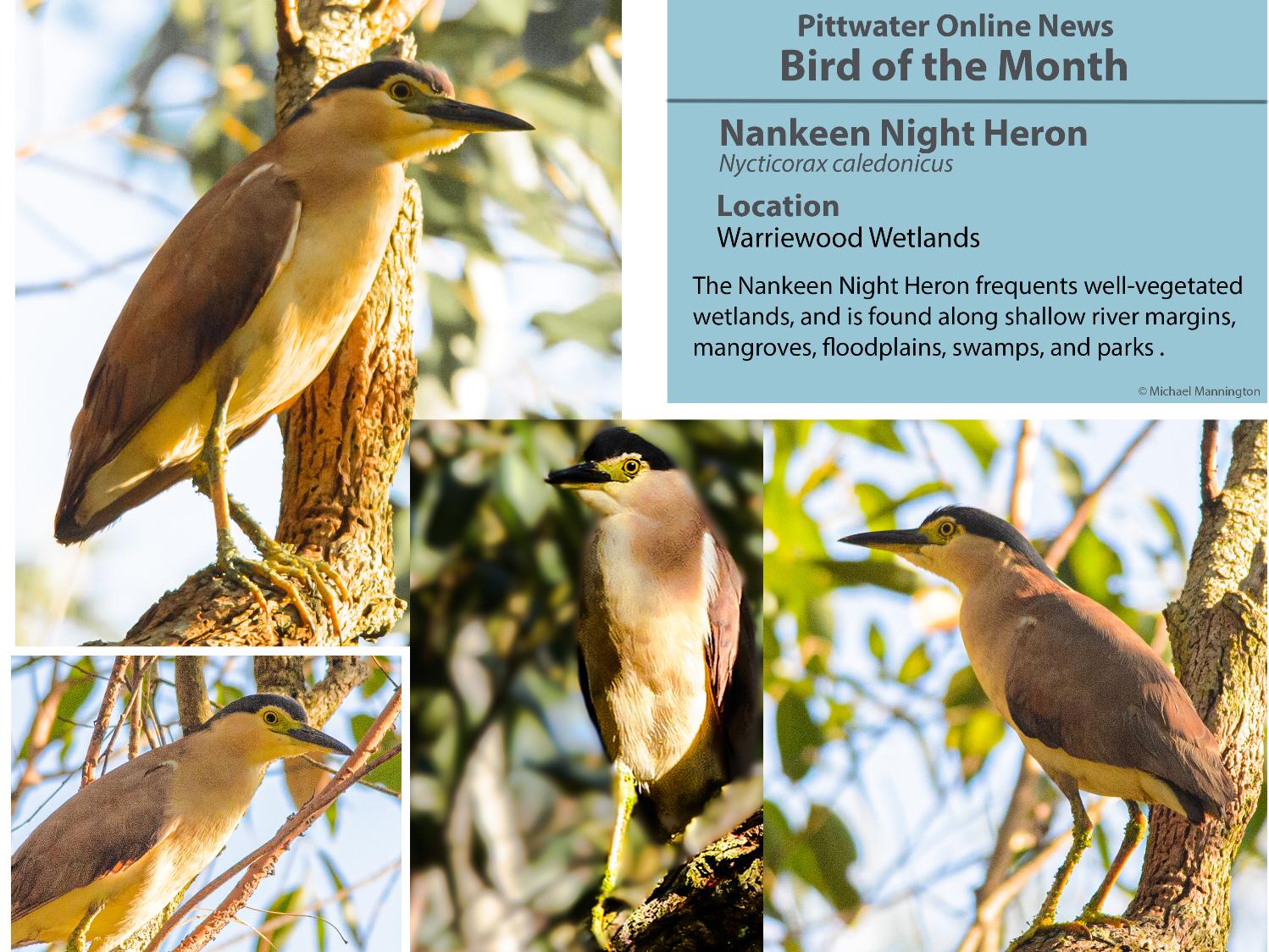 Bird of the Month photography by Michael Mannington of Community Photography and Pittwater Online News Features Photographer.
New Shorebird Identification Booklet
The Migratory Shorebird Program has just released the third edition of its hugely popular Shorebird Identification Booklet. The team has thoroughly revised and updated this pocket-sized companion for all shorebird counters and interested birders, with lots of useful information on our most common shorebirds, key identification features, sighting distribution maps and short articles on some of BirdLife's shorebird activities.
The booklet can be downloaded here in PDF file format: http://www.birdlife.org.au/documents/Shorebird_ID_Booklet_V3.pdf
Paper copies can be ordered as well, see http://www.birdlife.org.au/projects/shorebirds-2020/counter-resources for details.
Download BirdLife Australia's children's education kit to help them learn more about our wading birdlife
Shorebirds are a group of wading birds that can be found feeding on swamps, tidal mudflats, estuaries, beaches and open country. For many people, shorebirds are just those brown birds feeding a long way out on the mud but they are actually a remarkably diverse collection of birds including stilts, sandpipers, snipe, curlews, godwits, plovers and oystercatchers. Each species is superbly adapted to suit its preferred habitat. The Red-necked Stint is as small as a sparrow, with relatively short legs and bill that it pecks food from the surface of the mud with, whereas the Eastern Curlew is over two feet long with a exceptionally long legs and a massively curved beak that it thrusts deep down into the mud to pull out crabs, worms and other creatures hidden below the surface.
Some shorebirds are fairly drab in plumage, especially when they are visiting Australia in their non-breeding season, but when they migrate to their Arctic nesting grounds, they develop a vibrant flush of bright colours to attract a mate. We have 37 types of shorebirds that annually migrate to Australia on some of the most lengthy and arduous journeys in the animal kingdom, but there are also 18 shorebirds that call Australia home all year round.
What all our shorebirds have in common—be they large or small, seasoned traveller or homebody, brightly coloured or in muted tones—is that each species needs adequate safe areas where they can successfully feed and breed.
The National Shorebird Monitoring Program is managed and supported by BirdLife Australia.

This project is supported by Glenelg Hopkins Catchment Management Authority and Hunter Local Land Services through funding from the Australian Government's National Landcare Program. Funding from Helen Macpherson Smith Trust and Port Phillip Bay Fund is acknowledged.
The National Shorebird Monitoring Program is made possible with the help of over 1,600 volunteers working in coastal and inland habitats all over Australia.
The National Shorebird Monitoring program (started as the Shorebirds 2020 project initiated to re-invigorate monitoring around Australia) is raising awareness of how incredible shorebirds are, and actively engaging the community to participate in gathering information needed to conserve shorebirds.
In the short term, the destruction of tidal ecosystems will need to be stopped, and our program is designed to strengthen the case for protecting these important habitats.
In the long term, there will be a need to mitigate against the likely effects of climate change on a species that travels across the entire range of latitudes where impacts are likely.
The identification and protection of critical areas for shorebirds will need to continue in order to guard against the potential threats associated with habitats in close proximity to nearly half the human population.
Here in Australia, the place where these birds grow up and spend most of their lives, continued monitoring is necessary to inform the best management practice to maintain shorebird populations.
BirdLife Australia believe that we can help secure a brighter future for these remarkable birds by educating stakeholders, gathering information on how and why shorebird populations are changing, and working to grow the community of people who care about shorebirds.

To find out more visit: http://www.birdlife.org.au/projects/shorebirds-2020/shorebirds-2020-program
Weed Cassia Now Flowering: Please Pull Out And Save Our Bush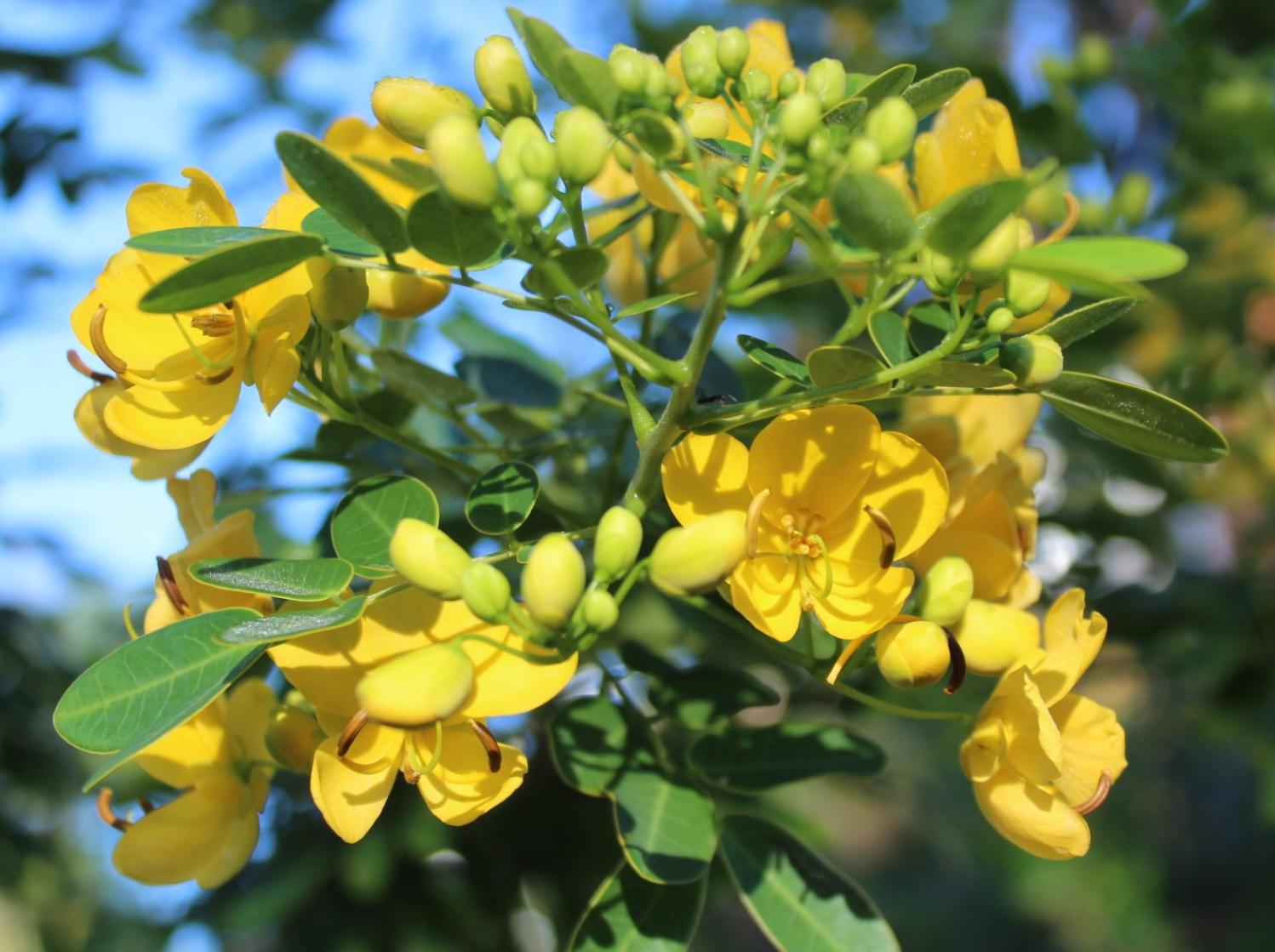 Cassia (Senna pendula). Also known as Senna and Arsenic Bush. Originating in South American, Cassia is a perennial sprawling multi-stemmed shrub or tree up to 5m tall.
This
weed
replaces native vegetation and establishes in a wide range of native plant communities, including coastal heath and scrubland, hind dunes and riparian corridors. The large seed pods are eaten by birds and other animals. You may be seeing this bright burst of yellow everywhere as it is c
urrently flowering -

please pull out and get rid of if you have in your garden

.
Please Help Sydney Wildlife Rescue: Donate Your Cans And Bottles And Nominate SW As Recipient
You can Help Sydney Wildlife help Wildlife. Sydney Wildlife Rescue is now listed as a charity partner on the return and earn machines in these locations:
Pittwater RSL Mona Vale
Northern Beaches Indoor Sports Centre NBISC Warriewood
Woolworths Balgowlah
Belrose Super centre
Coles Manly Vale
Westfield Warringah Mall
Strathfield Council Carpark
Paddy's Markets Flemington Homebush West
Woolworths Homebush West
Caltex Concord road Concord West
Bondi Campbell pde behind Beach Pavilion
Westfield Bondi Junction car park level 2 eastern end Woolworths side under ramp
UNSW Kensington
Enviro Pak McEvoy street Alexandria.
Every bottle, can, or eligible container that is returned could be 10c donated to Sydney Wildlife.
Every item returned will make a difference by removing these items from landfill and raising funds for our 100% volunteer wildlife carers. All funds raised go to support wildlife.
It is easy to DONATE, just feed the items into the machine select DONATE and choose Sydney Wildlife Rescue.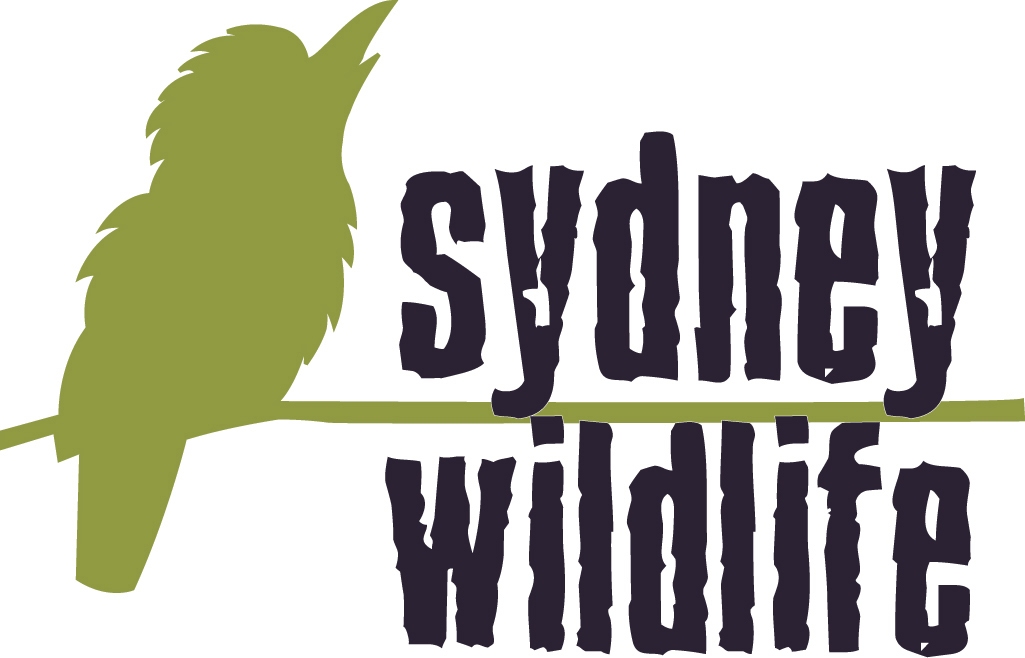 Bushcare In Pittwater
For further information or to confirm the meeting details for below groups, please contact Council's Bushcare Officer on 9970 1367
BUSHCARE SCHEDULES
Where we work Which day What time
Avalon
Angophora Reserve 3rd Sunday 8:30 - 11:30am
Avalon Dunes 1st Sunday 8:30 - 11:30am
Avalon Golf Course 2nd Wednesday 3 - 5:30pm
Careel Creek 4th Saturday 8:30 - 11:30am
Toongari Reserve 3rd Saturday 9 - 12noon (8 - 11am in summer)
Bangalley Headland 2nd Sunday 9 to 12noon
Bayview
Winnererremy Bay 4th Sunday 9 to 12noon
Bilgola
North Bilgola Beach 3rd Monday 9 - 12noon
Algona Reserve 1st Saturday 9 - 12noon
Plateau Park 1st Friday 8:30 - 11:30am
Church Point
Browns Bay Reserve 1st Tuesday 9 - 12noon
McCarrs Creek Reserve Contact Bushcare Officer To be confirmed
Clareville
Old Wharf Reserve 3rd Saturday 8 - 11am
Elanora
Kundibah Reserve 4th Sunday 8:30 - 11:30am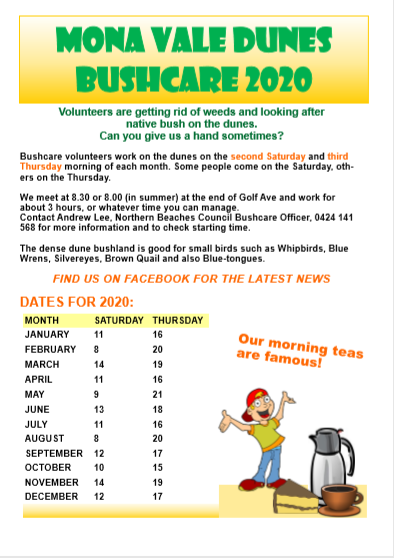 Mona Vale
Mona Vale Beach Basin 1st Saturday 8 - 11am
Mona Vale Dunes 2nd Saturday +3rd Thursday 8:30 - 11:30am
Newport
Bungan Beach 4th Sunday 9 - 12noon
Crescent Reserve 3rd Sunday 9 - 12noon
North Newport Beach 4th Saturday 8:30 - 11:30am
Porter Reserve 2nd Saturday 8 - 11am
North Narrabeen
Irrawong Reserve 2nd Saturday 2 - 5pm
Palm Beach
North Palm Beach Dunes 3rd Saturday 9 - 12noon
Scotland Island
Catherine Park 2nd Sunday 10 - 12:30pm
Elizabeth Park 1st Saturday 9 - 12noon
Pathilda Reserve 3rd Saturday 9 - 12noon
Warriewood
Warriewood Wetlands 1st Sunday 8:30 - 11:30am
Whale Beach
Norma Park 1st Friday 9 - 12noon
Western Foreshores
Coopers Point, Elvina Bay 2nd Sunday 10 - 1pm
Rocky Point, Elvina Bay 1st Monday 9 - 12noon

Gardens And Environment Groups And Organisations In Pittwater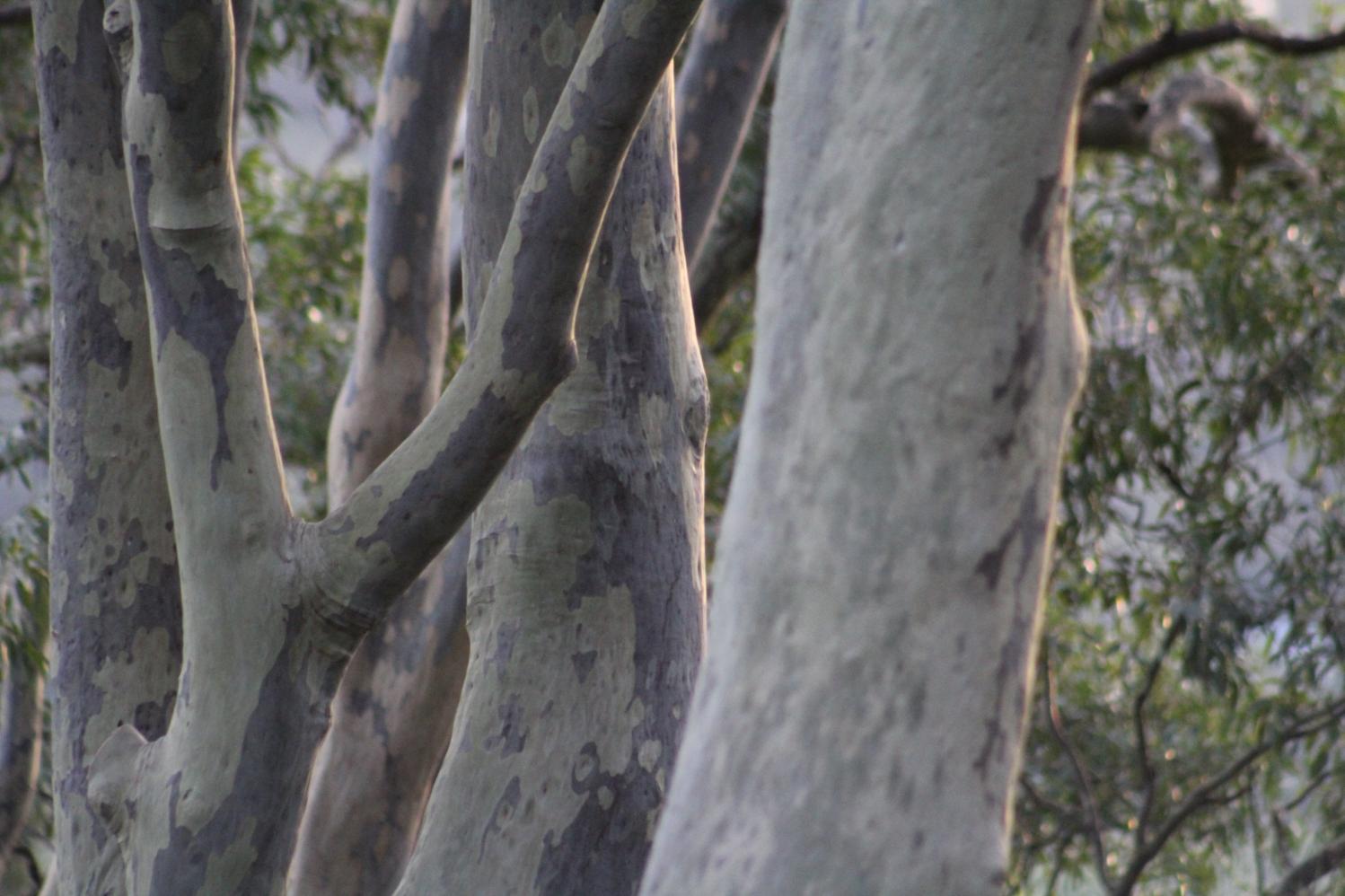 Aussie Bread Tags Collection Points
Collecting bread tags enables us to provide wheelchairs that change the life of disabled people in need, as well as keeping the tags out of landfill to help to preserve the environment.
Bread Tags for Wheelchairs was started in South Africa in 2006 by Mary Honeybun. It is a community program where individuals and organisations collect bread tags, which are sold to recyclers. The money raised pays for wheelchairs for the less fortunate which are purchased through a local pharmacy. Currently about 500kg of bread tags are collected a month in South Africa, funding 2-3 wheelchairs.
We have been collecting bread tags nationally in Australia since September 2018 and now have more than 100 collection points across the country. In February 2019 we started local recycling through Transmutation - Reduce, Reuse and Recycle in Robe, SA, where our tags are recycled into products such as door knobs and bowls. Tags from some states are still sent to South Africa where a plastics company called Zibo recycles them into seedling trays.
These humble bits of polystyrene can make a real difference so get your friends, family, school, workplace and church involved. Ask school tuck shops and boarding school kitchens, child care centres, aged care facilities, hospitals, cafes and fast food outlets to collect for you - they get through a lot of bread!
All the information and signage for collecting or setting up a public collection point is
on our website
.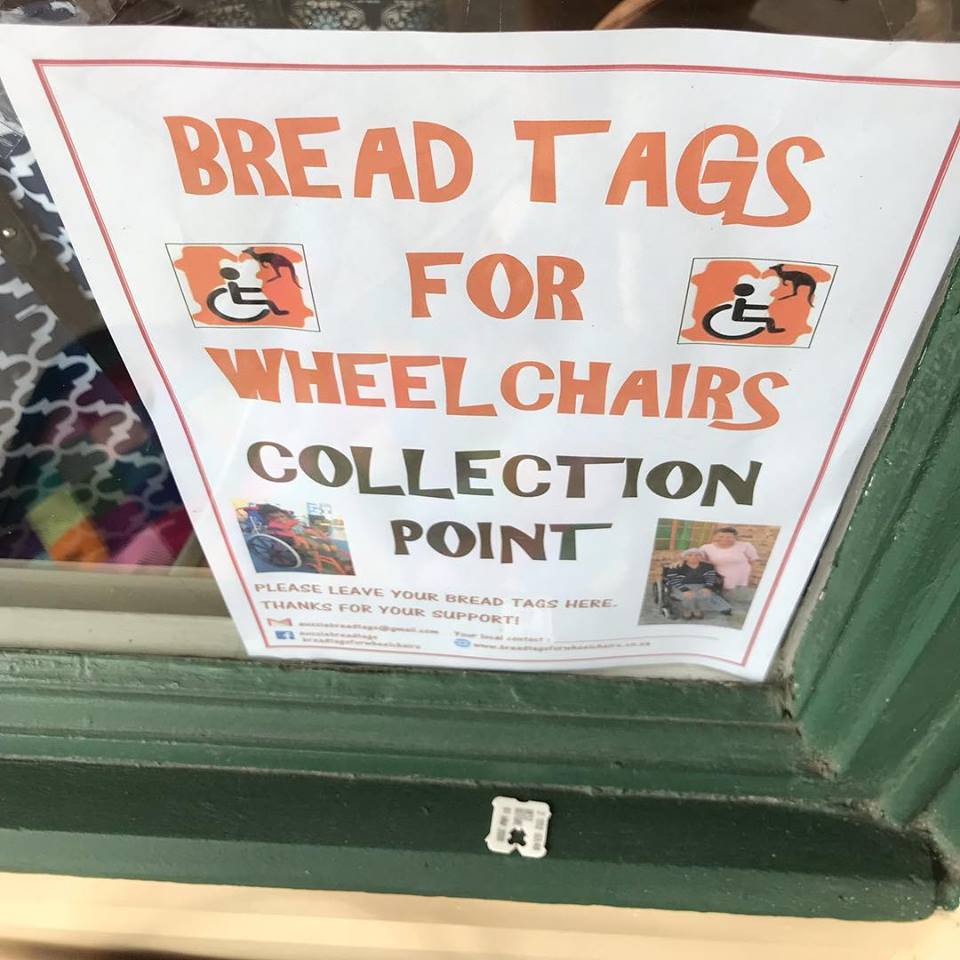 Welcome Back To Barrenjoey 2020
Published May 22, 2020 by Barrenjoey High School
Monday 25th May
It has been eight weeks since 'Learning from Home' commenced so Monday 25th May will be a special day as we celebrate all students returning. On behalf of all the staff we are looking forward to it!
Pittwater Highs' Ollie Gets Official Boost
Some nice photographs of Pittwater High Schools therapy dog Ollie have been shared online by the NSW Department of Education this week. Ollie has been hard at work during the last few days of Home Learning!
Like all Pittwater High staff, Ollie is passionate about professional development. He'll be back stronger than ever next week and ready to help. Go Ollie!
Some snaps of Ollie from Pittwater Highs' Facebook page - love that bowtie: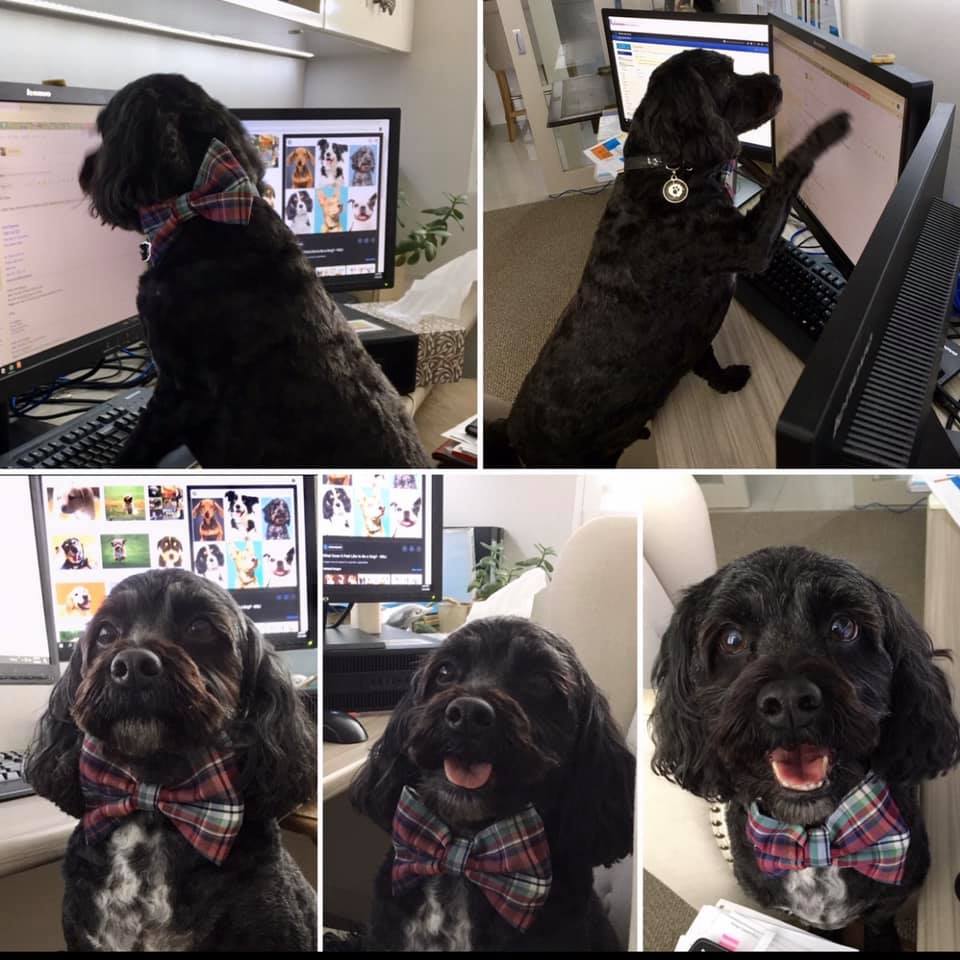 HSC Timetable Released For 2020 Exams
May 15, 2020

A HSC exam timetable announcement from the NSW Education Standards Authority.
The 2020 HSC written exam timetable was released today for the 75,000 students sitting the exams this year.
NESA Chief Executive Officer Paul Martin said the timetable would provide the certainty that students, teachers and parents have been looking for around the HSC.
"Students have known that the HSC would be going ahead and this timetable provides the certainty many have been seeking about when their exams will take place," Mr Martin said.
"This timetable starts five days later giving students some extra time at school after the Autumn holiday period while keeping to the original timeframe for releasing results.
"I want to reassure parents and students that the exams will be conducted in line with the expert health advice at the time of the exams, which are still five months away."
NSW schools are supporting the return of HSC students to the classroom from this week with HSC students receiving on average three to four days at school each week.
"I trust that now students have a definitive plan and timing for the exams that they can focus on achieving their best as they return to school," Mr Martin said.
120 written exams will start with English on 20 October and 51 oral language exams will start on 15 August.
Students will receive their HSC results on 18 December.
All 2020 HSC students can access their personalised exam timetables via their Students OnlineExternal link account from 10am today.
For more information:
contact the NESA COVID-19 support team
1300 138 323
Visit: https://educationstandards.nsw.edu.au/wps/portal/nesa/11-12/hsc/key-dates-exam-timetables/hsc-written-exam-timetable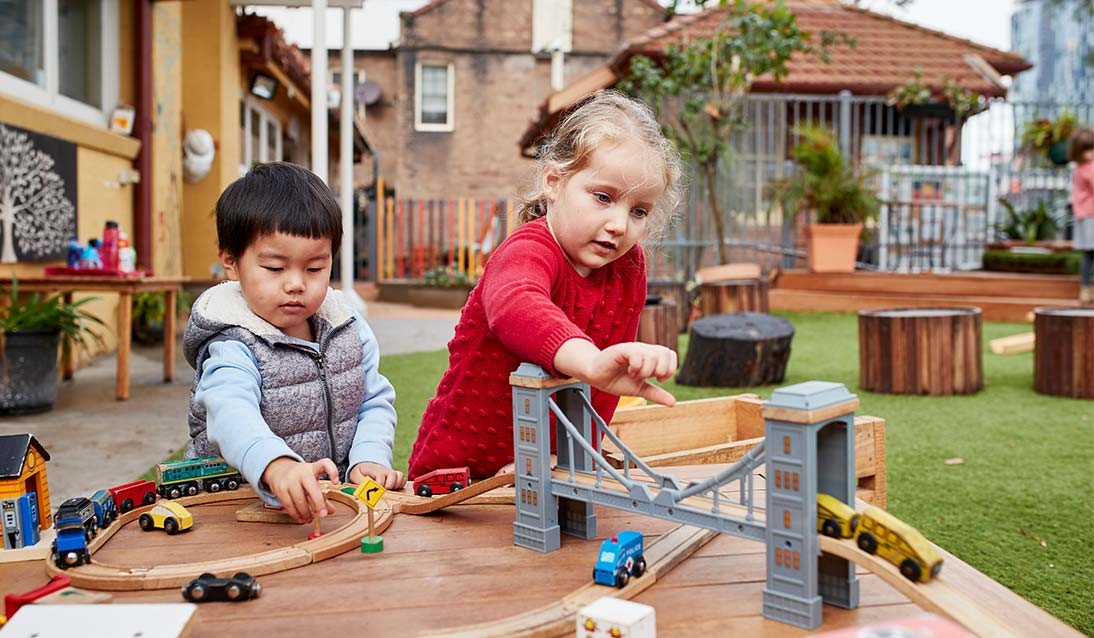 Applications Open For $15,000 Bert Evans Apprentice Scholarships
May 15, 2020
Applications are now open for the NSW Government's Bert Evans Apprentice Scholarships offering $15,000 to apprentices across NSW.
Minister for Skills and Tertiary Education Geoff Lee said the scholarships support apprentices who are experiencing financial or personal hardship, demonstrate a high aptitude for vocational education and are committed to their on and off the job training.
Mr Lee said up to 95 scholarships will be awarded to outstanding apprentices at a time when the state faces challenges from the COVID-19 pandemic.
"An apprenticeship is a great way to kick-start a career, and apprentices are vital to our state's growth, but we also understand it's not always easy to complete a qualification," Mr Lee said.
"We want to back our apprentices by giving them a helping hand to complete their training and gain a qualification so they can make a strong contribution in their jobs and in the lives of their families and communities.
"The response to the COVID-19 pandemic has meant many industries are experiencing a pause, so this scholarship could not come at a better time."
The scholarship program is named in honour of the late Bert Evans AO, a passionate advocate of vocational education for more than 30 years.
Find more information and lodge an application online or phone 13 28 11 to contact.
BirdLife Australia 2020 Photo Comp
The BirdLife Australia Photo awards are now open! Special theme this year is Fairy-wrens, Emu-wrens, and Grasswrens.
The Comp is

open til August 3rd

.
⁠For more on our judges, categories
This stunning image is of a pair of White-throated Grasswrens, by Laurie Ross.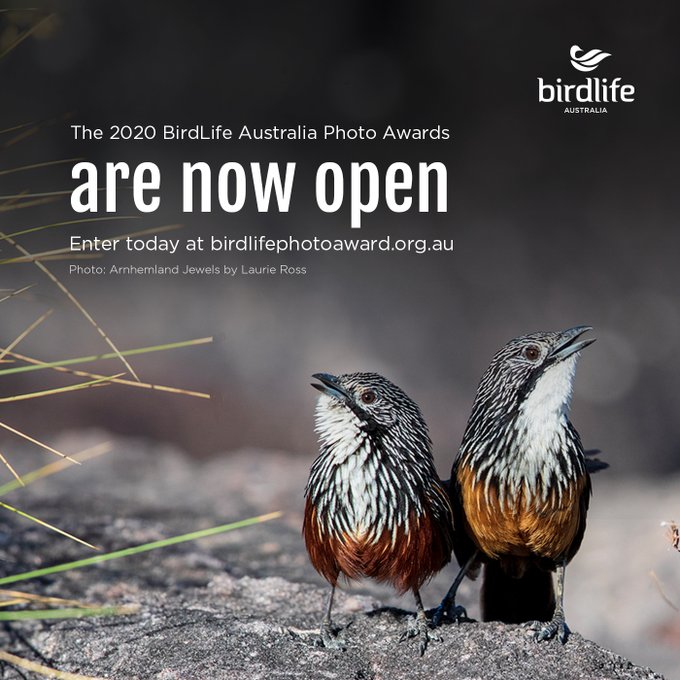 National Volunteer Week With Maureen Worth Of North Narrabeen SLSC
Paolo Zanarelli Plays In His Piano In Many A Strange Place
There have been a diverse range of musical performances made available to the general public during COVID-19 lockdowns. In Pittwater many a resident musician has offered small concerts streamed online, the MSO has been giving or linking to other concerts while globally everyone from Pink Floyd to Paul Simon has been supporting renditions of their tunes or offering full concerts.
This week the sight of a gentleman cruising down the canals of Venice has joined the ranks of those bent on offering wonderful music you can access from your own home, although this gentleman has been taking his 'show on the road' for much longer than just recently.
Paolo Zanarelli has, since 2009, brought the half-tailed piano out of the usual contexts of entertainment: thus "Il Pianista Fuori posto" which would be "The pianist out of place" was born, reaching places also unthinkable, transforming even the strangest corners of a small town or large city into a theatre.
His
YouTube channel
shares some of these great 'out of place' adventures, while his
Facebook page
is kept a little more up to date and shares wonderful notes strung harmoniously together....in strange places. Well worth having a look/listen to - an example from January 2019:
New Research Shows Australian Seniors Care
Unpaid carers in our community have been described as "unsung heroes" by National Seniors Australia following a new report into unpaid care. What else did the research find?
This week National Seniors released a report titled
'Who Cares? Seniors do
.'
The report is the result of a major investigation involving over 4,000 participants and found that unpaid carers are facing challenges looking after their loved ones whilst being poorly supported, and almost unrecognised. These people are now providing care through the COVID-19 crisis.
The key findings of the report were:
Of 4,139 participants aged 50+ in the survey, 22% were providing care to partners, parents and adult children
They did this, unpaid, out of love
They spent an average of 26 hours a week caring and some were full-time, 7-days a week
Over half of these unpaid carers provided high to medium levels of care
Most did not have care plans nor had they accessed government support
They had more health problems than others who were not providing care, and
More practical, psychological and informational support is needed to maintain this essential workforce.
"We've found that older carers provide care to loved ones at no expense to the economy, but it's at the expense of their own health, wellbeing and finances," said National Seniors Australia CEO, Professor John McCallum.
"This care work is continuing on through the pandemic but without the recognition that volunteer firefighters received during the bushfires. They are truly unsung heroes when you look at the statistics."
"As we accumulate debt stopping the spread of COVID-19, this volunteer care workforce will become even more important, so it makes sense to support and recognise their service. They are the care workers who we haven't yet applauded," said Professor McCallum.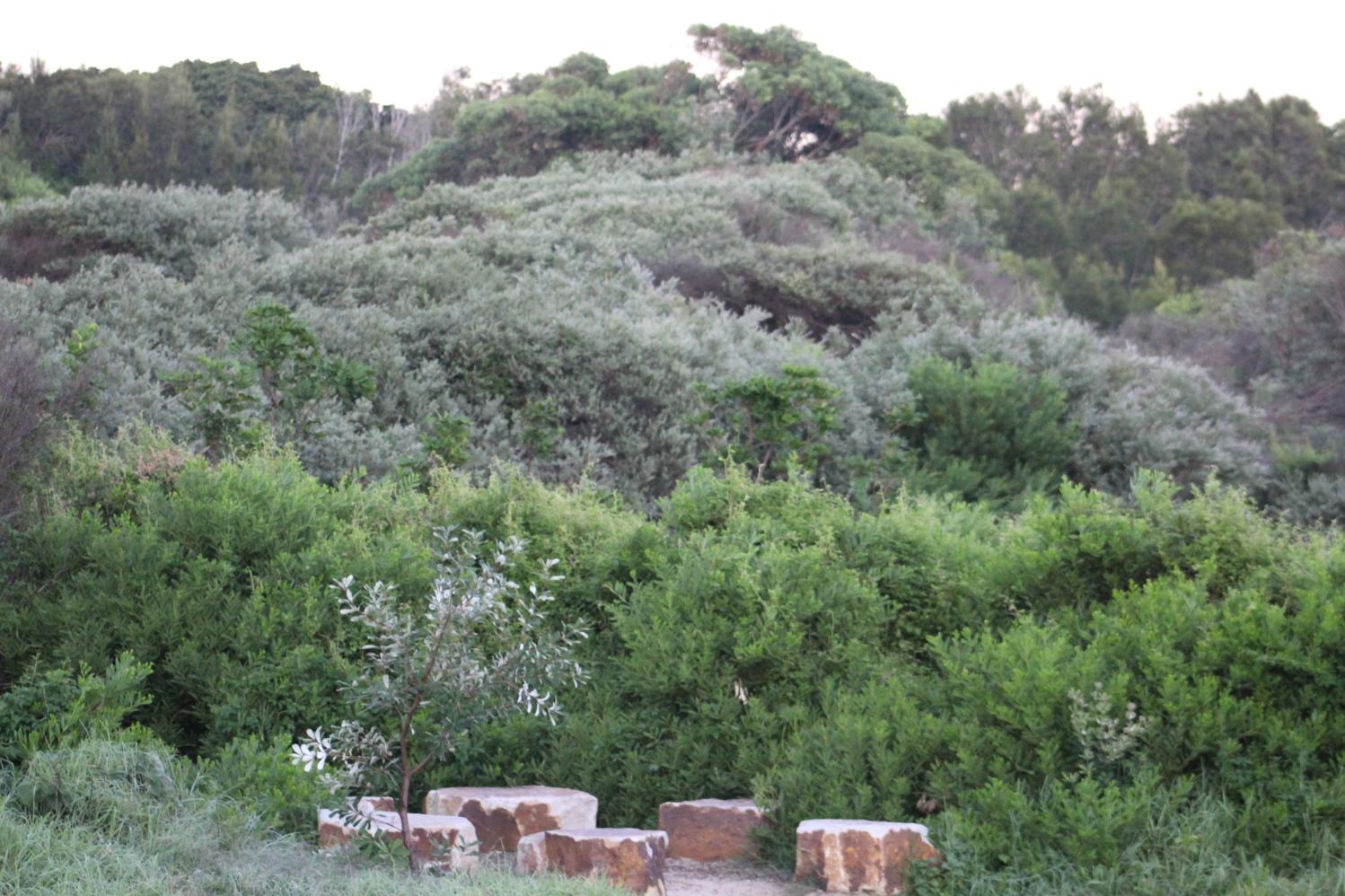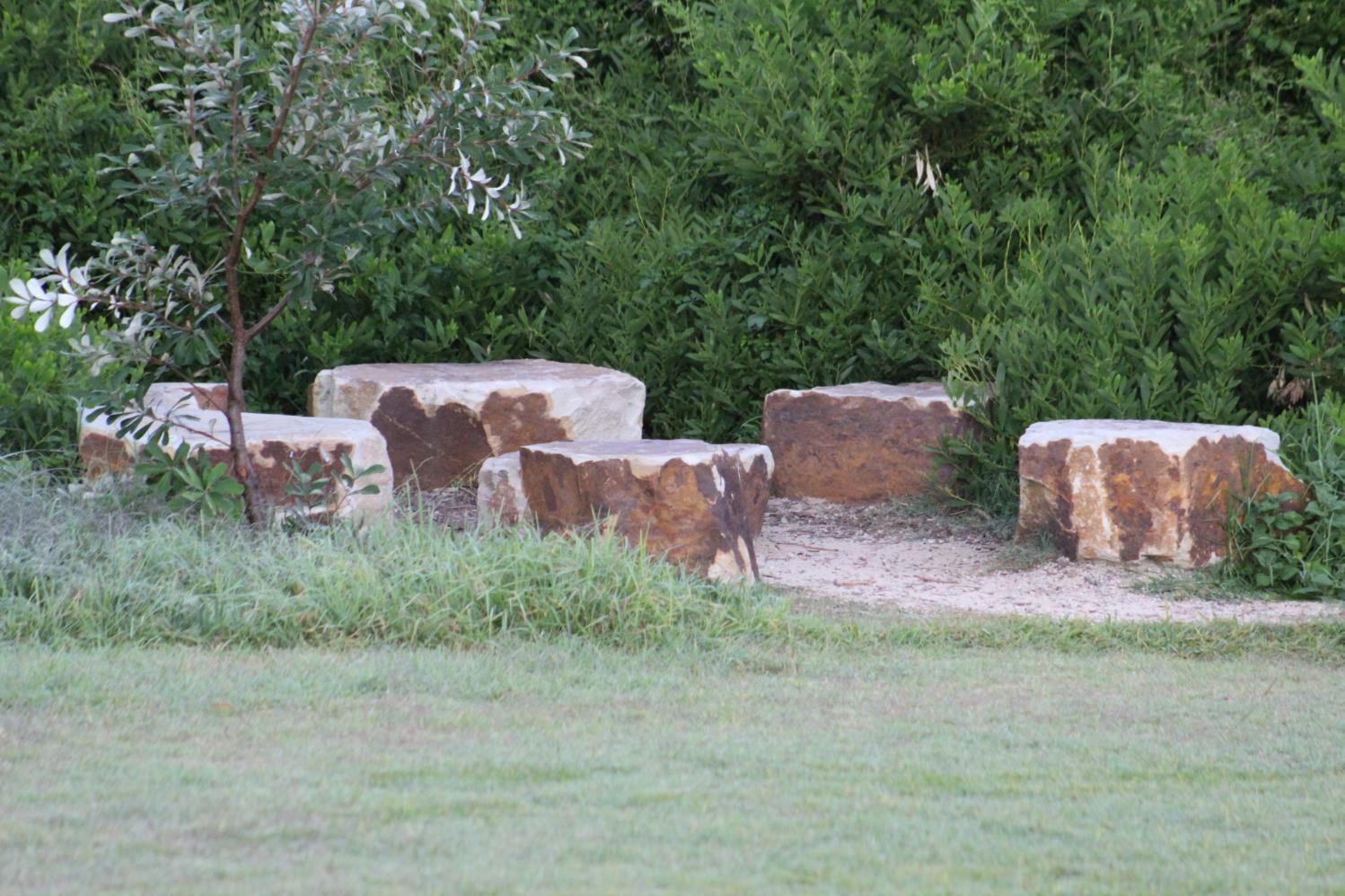 Curious Kids: What Makes The Wind?
answered by Adam Sokol, Doctoral Student in Atmospheric Sciences, University of Washington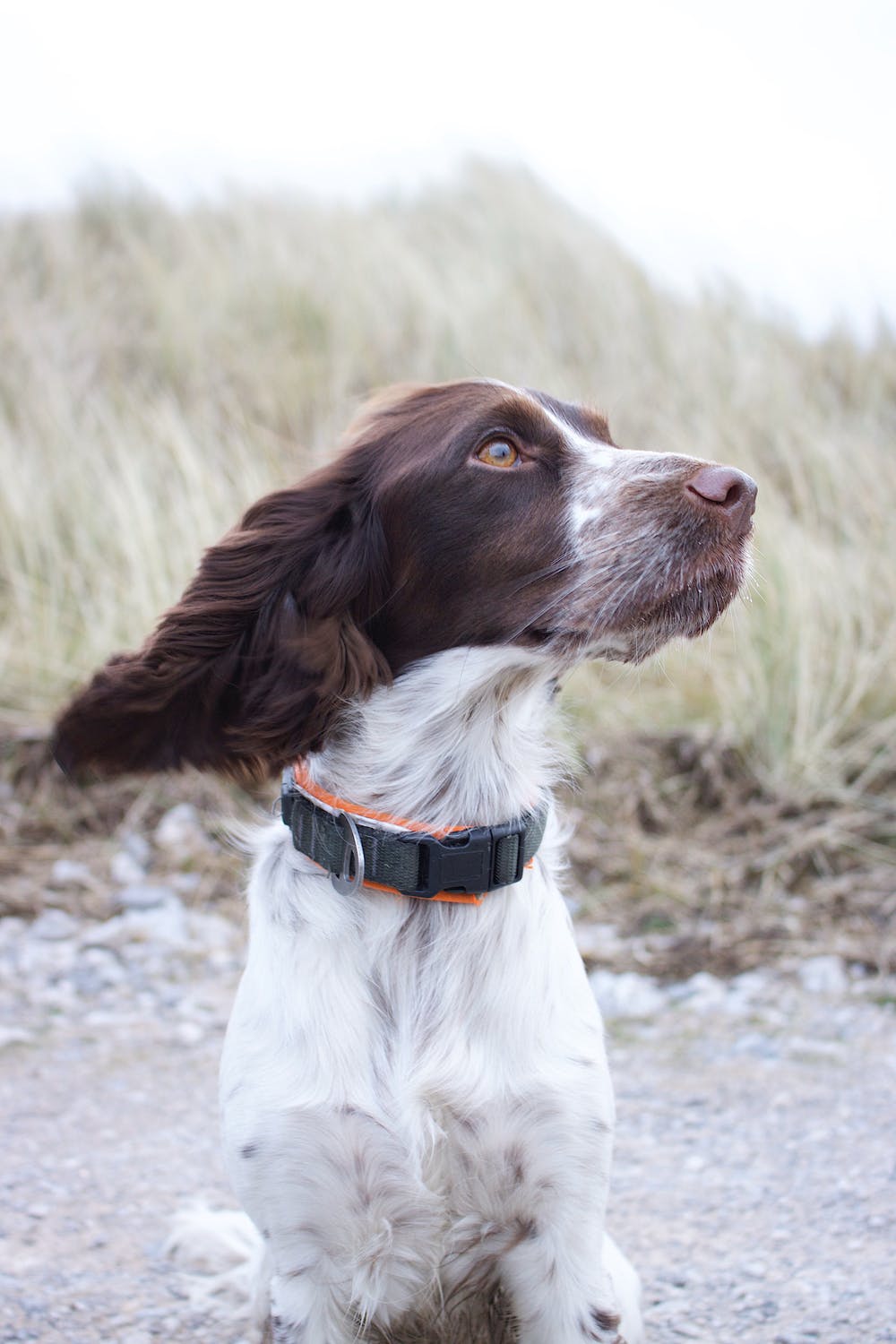 Wind has been whirling around the world since long before we've been here to notice it. It howls outside your window, toppling trees and stirring up storms that could snatch your hat right off of your head and send it flying through the air.
What makes the wind blow? And why hasn't it stopped by now? Whether it's a gentle breeze or a hurricane-strength gust, it's all powered by the Sun.
But how could the wind blowing down your street be driven by something so far away?
It takes only eight minutes for sunlight to travel from the Sun to the surface of the Earth. When it gets here, it warms things up. You experience this yourself when you sit outside under blue skies and feel the Sun's warmth on your skin.
As the Earth's surface warms, so does the air that touches it. And when air gets warm enough, it rises high into the sky. This is how hot air balloons fly: A small flame heats the air inside the balloon to lift it upwards.
When warm air rises, nearby air that's cooler rushes in to fill the empty space left behind. The rushing air is what we call wind.
How does wind become dangerous?
As it blows, the wind spins and spirals in different directions due to an invisible force called the Coriolis force. If the conditions are right, the Coriolis force wraps the wind into a giant, stormy spiral that is blown across the globe.
In the tropics, warm ocean waters provide an energy boost that strengthens the winds of a growing storm. If the wind speed reaches 74 miles per hour, about as fast as cars driving on a freeway, we call the storm a hurricane. A hurricane's roaring winds and the floods that often accompany them can cause great destruction.
Strong winds can also be caused by sinking air. This happens frequently during thunderstorms.
When the air below a thundercloud becomes very cold, it sinks down toward the ground, hits it and rushes away at fast speeds. This is why a warm summer day can suddenly cool off if a storm is nearby.
What in the world shapes the wind?
Wind is twisted and turned by the many obstacles it encounters along its way. In forests, trees block the wind and protect the forest floor from gusts.
In big cities, towering skyscrapers funnel the wind into the narrow spaces between them, speeding it up.
Much larger obstacles, like oceans or mountain ranges, mold the wind into large, predictable patterns that shape weather and climate across the planet.
These patterns have shaped the course of history. Winds brought the rains that allowed ancient societies to grow food and prosper. Tropical breezes called the trade winds carried early explorers across vast oceans to new worlds.
Wind affects our lives in more ways than we often realise. Where I live, in Seattle, Washington, we depend on the wind to bring us rain from the Pacific Ocean.
These rains support our farms, protect our forests from wildfires and keep our rivers filled with water.
As water flows downstream and passes through huge hydroelectric dams, it generates electricity that keeps our homes warm and our lights on at night.
Maybe the wind isn't so bad after all.
Armchair Antarctic 4: Penguin Personalities
Published May 20, 2020 by Australian Antarctic Division
In this episode of #ArmchairAntarctica … meet some penguins, their personalities, and their people.
Wallaby Colony Survives In Kangaroo Valley
May 17, 2020
The entire colony of brush-tailed rock-wallabies in Kangaroo Valley survived the 2019-20 bushfires which devastated the region, with the support of emergency food drops, announced Environment Minister Matt Kean today.
The life-saving food included carrots and sweet potatoes, as part of the Saving our Species (SoS) program to help this significant colony of a native species.
"After the ferocious fires, it was a welcome relief to hear monitoring cameras and the GPS collars confirmed all the wallabies survived the blaze after trapping several wallabies to assess their health and remove GPS tracking collars," Mr Kean said.
"It was great to hear the wallabies were in good health, with one wallaby identified as a joey that was not previously known.
"This level of intervention is vital to help maintain these colonies and allow them to recover. At this stage feeding is expected to continue until natural food resources and water become available in the landscape during post fire recovery," Mr Kean said.
Member for Kiama Gareth Ward welcomed the announcement by Minister Kean.
"I am thrilled to hear rock-wallabies are in good health thanks to the emergency food drops and incredible work by NPWS rangers across our region."
Thousands of kilograms of carrots and sweet potatoes were delivered to wallabies in the Capertee and Wolgan region, Yengo National Park, Kangaroo Valley, Jenolan and Oxley Wild Rivers National Park, in the immediate aftermath of the bushfires helping to ensure the survival of the endangered iconic species.
The NSW Government's Saving our Species program aims to secure the future of threatened plants and animals, such as the brush-tailed rock-wallaby in the wild.
An Avalon Beach Seagull With Some Nice Messages
A few weeks ago Joanne Seve sent us in these wonderful photos of a seagull that has some great messages. We thought you may like them too, so here they are for you this week.
Thank You Joanne!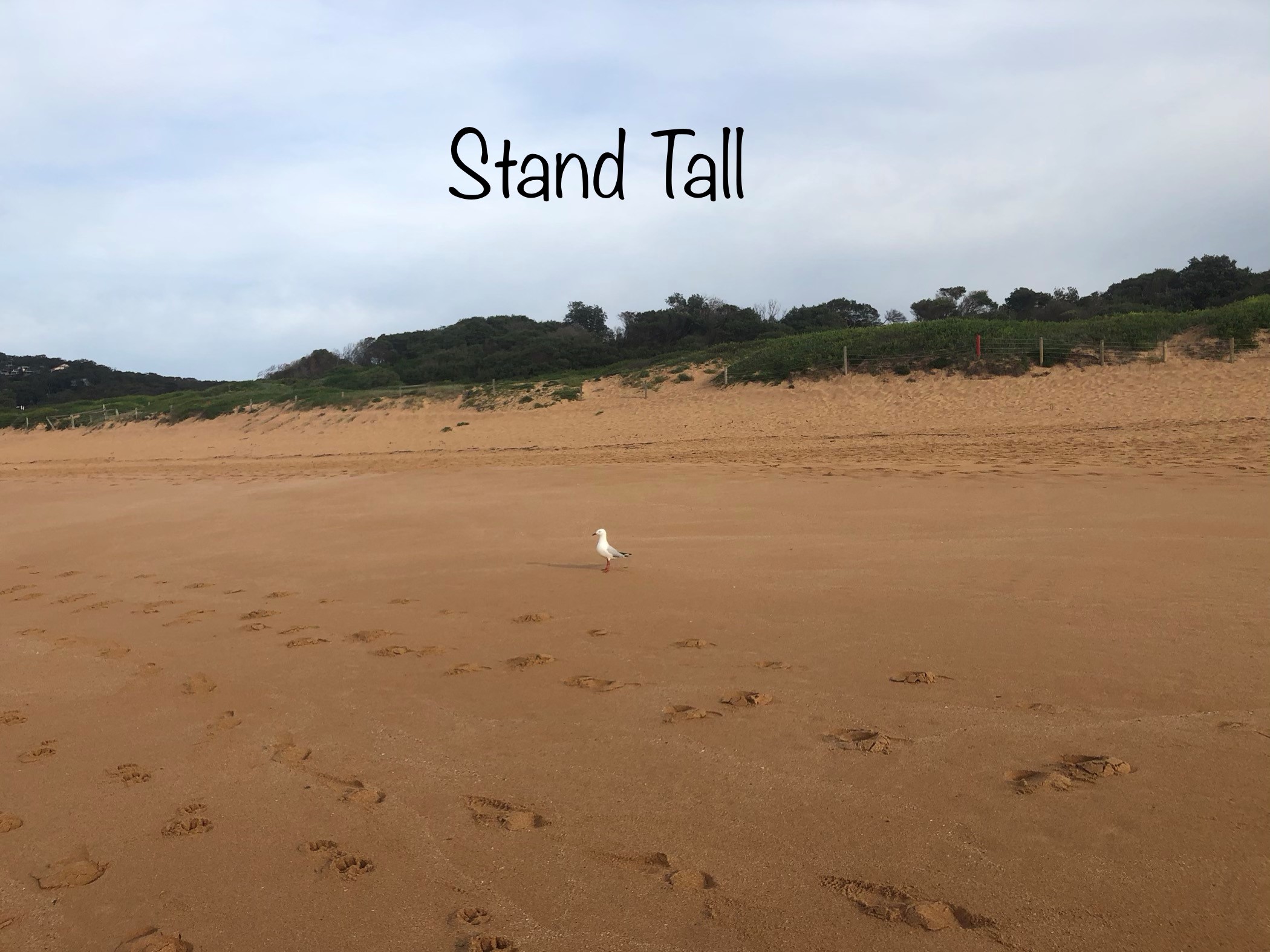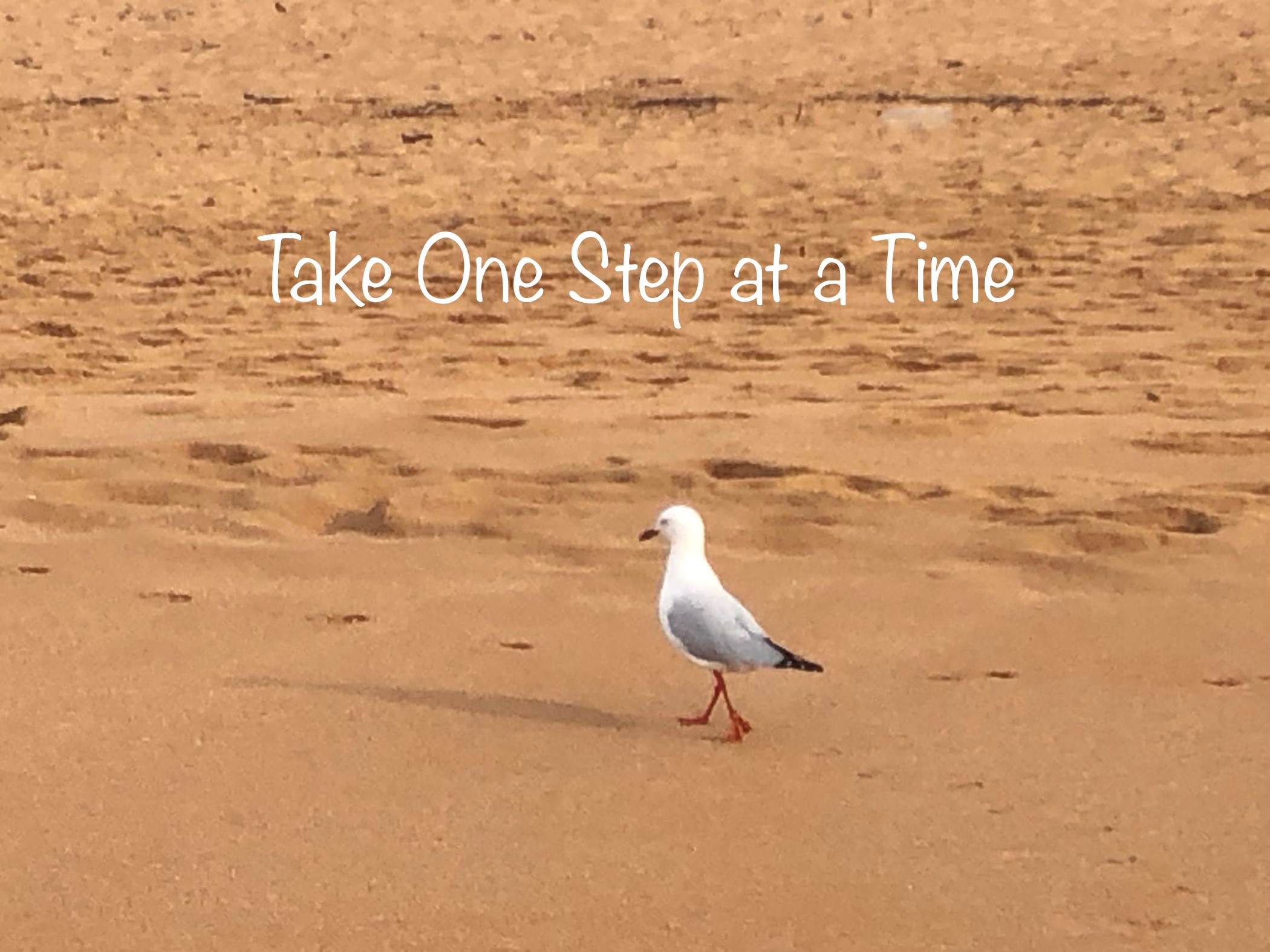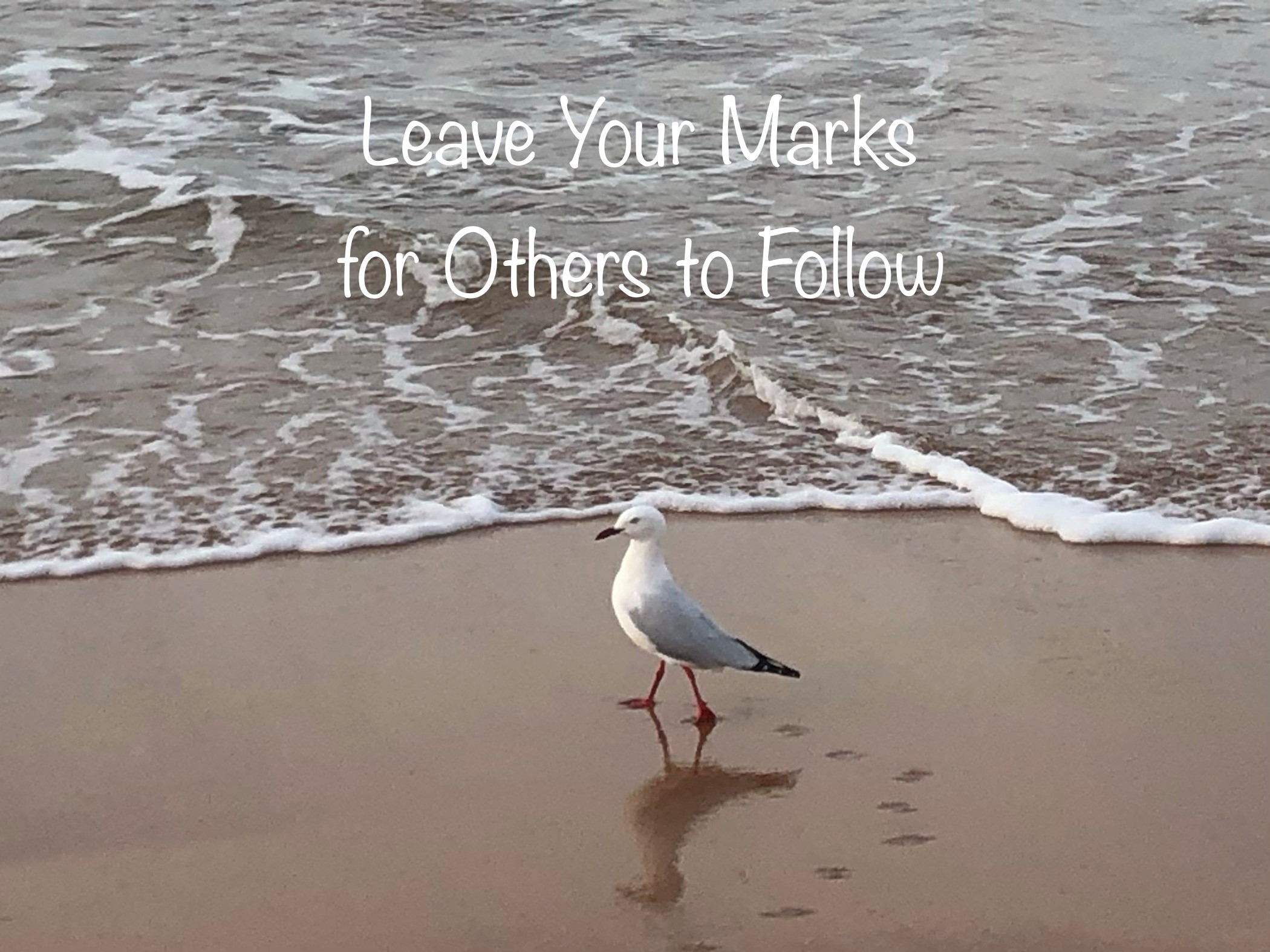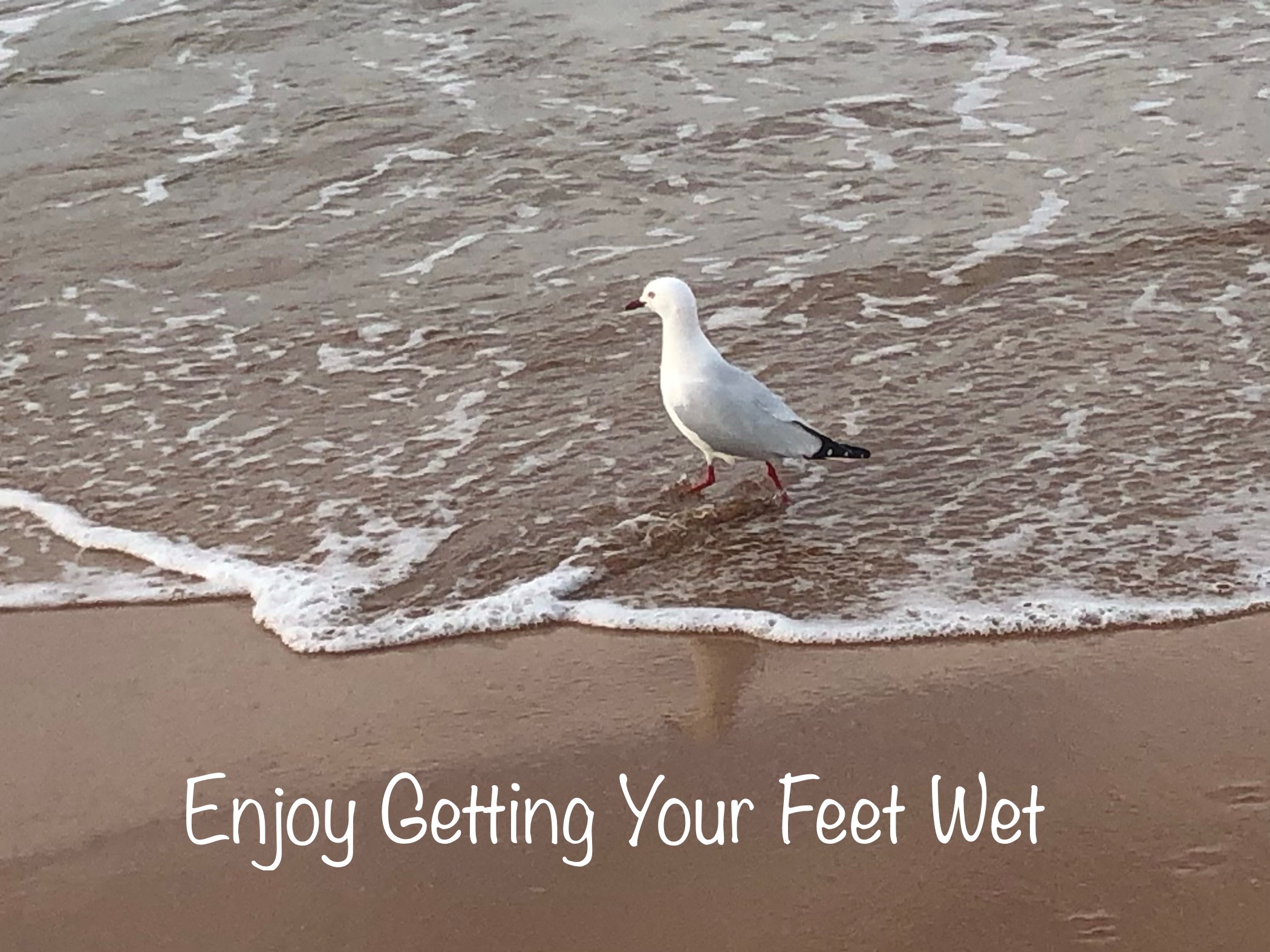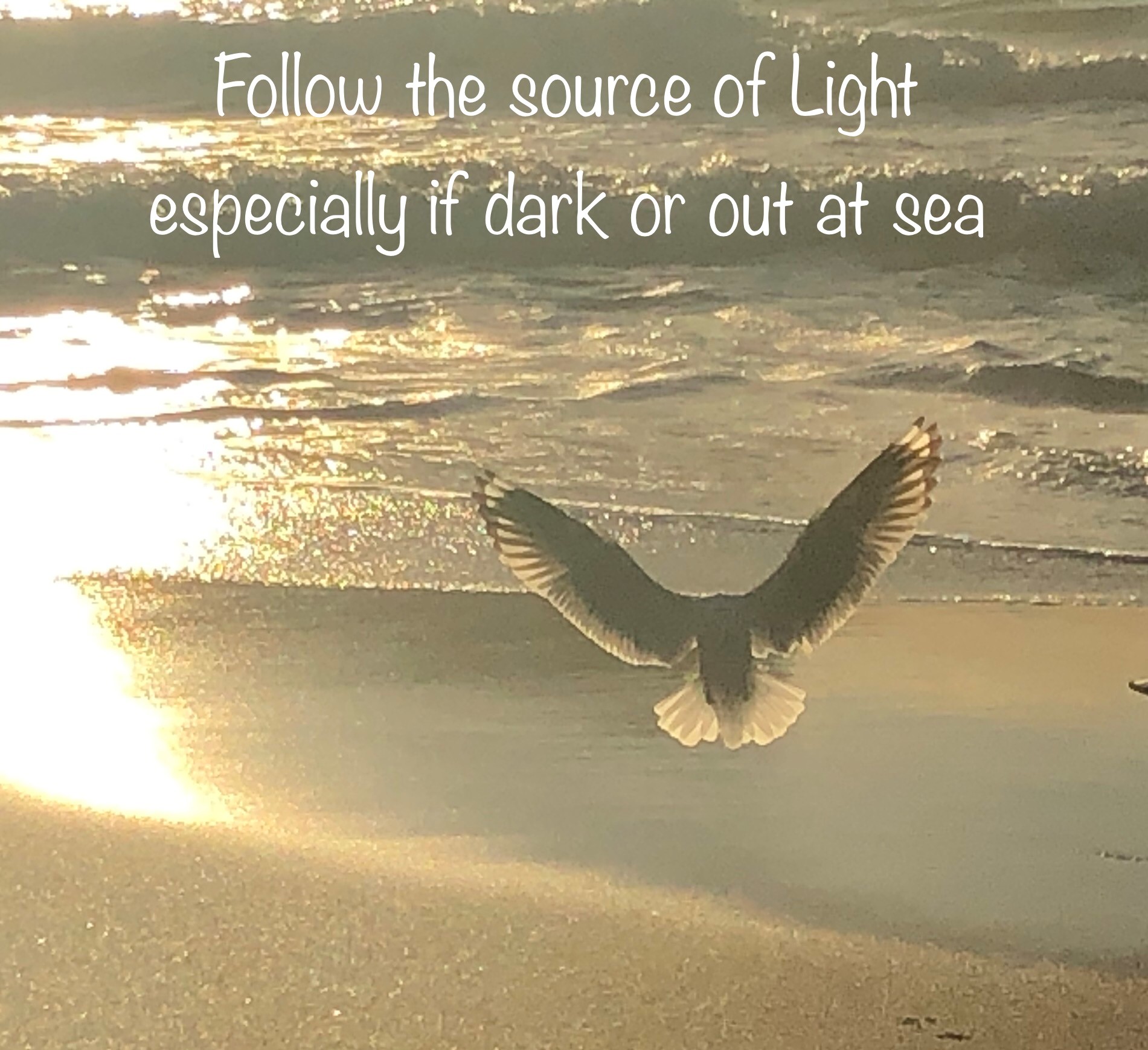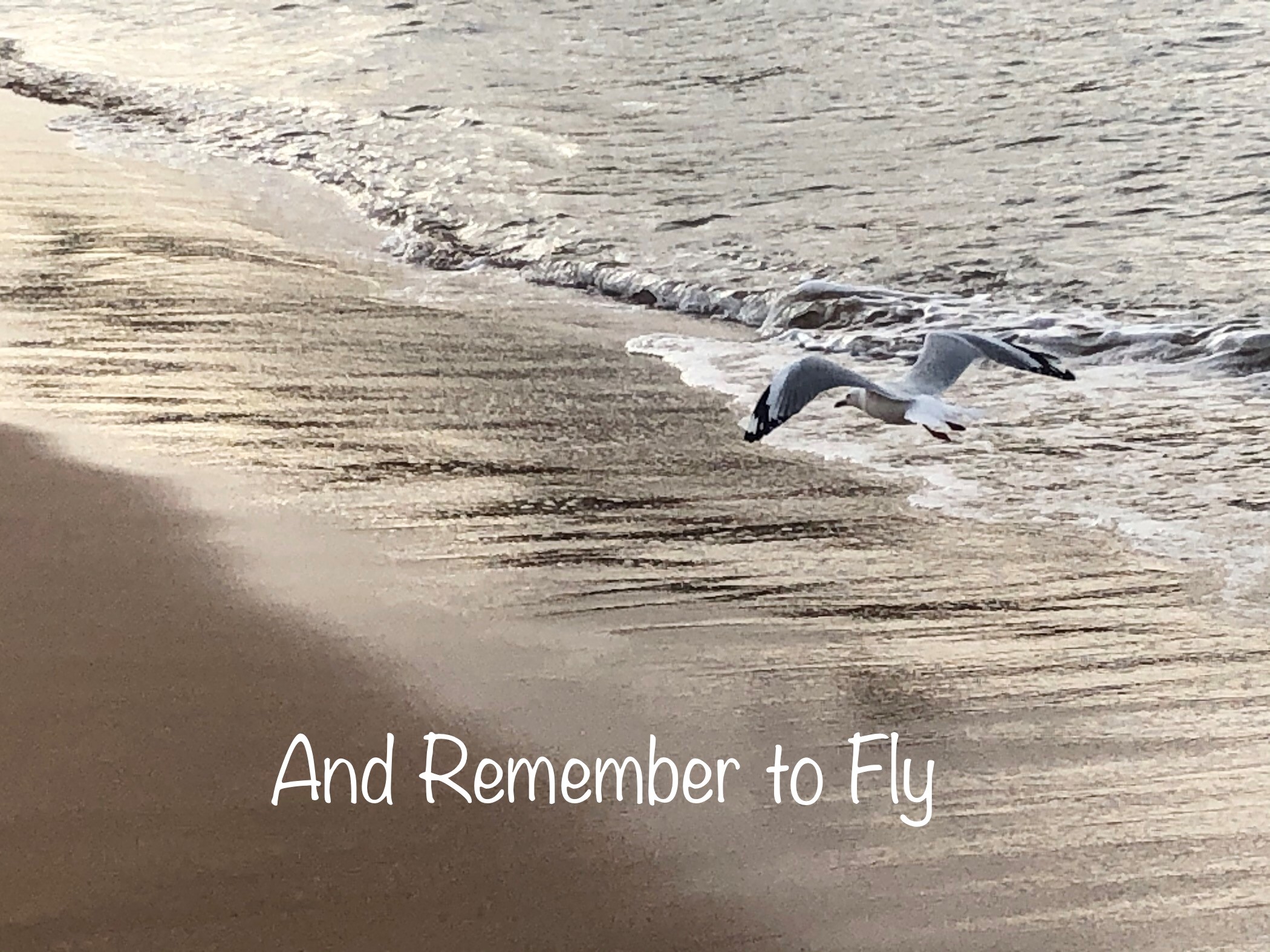 The Secret Life Of Superb Fairy-Wrens – Featuring Special Scenes From The Nest
Published by Birds In Backyards TV on May 20, 2020
You can see these birds in Pittwater too - at beach dune sites, on the estuary reserves and in the bush reserves too!
These Superb Fairy-wrens (Malurus cyaneus) were mostly filmed in autumn 2020 in the Capertee Valley (NSW), with some moments from early 2019. Given the size of fairy-wren territories and various filming locations within the one private property, the footage includes individuals across different territories rather than the same family group. However, all the nest and feeding scenes were obtained, remarkably, on May 10-11 2020. A typical breeding season ranges from September to January, with August-March covering the vast majority of their nesting. April/May breeding is definitely special, but how rare is unclear. Several bird species in more arid parts of Australia breed after substantial rain. Could this be a great example of Superb Fairy-wren adaptability?
So why the unusual nesting time here? The opening photo was taken from the Capertee River bridge about mid April 2020. What a stunning and very welcome vista after a drought-affected 2019 and fiery start to summer 2019/20. Also marvel at the closing landscape footage from late March. (The nest was hidden in vegetation on the far left of this view.) Good rains started in late summer and revisited the valley across autumn. Both the amount of rain and frequency lead to grass growth and general greening-up, as well as replenishing dams and long-dry creeks. For much of 2019 we sighed when crossing Capertee River as only the odd stagnant pool was visible. But since mid February 2020 the river has been flowing consistently, with occasional flooding of the banks. More importantly for Superb Fairy-wrens and other birds, this change of conditions has brought an explosion in insect numbers. We don't have hard data to compare, but casual observations support the notion of more food for insectivorous birds this autumn than in the preceding spring-summer.
What we don't know is whether this very late brood is additional to the usual number of breeding events per season (2-3) or simply a delayed attempt given a particularly harsh spring-summer (so within the normal number of broods). April footage of a likely juvenile (plain brown tail and hint of a gape) suggests at least one pair bred successfully earlier in 2020. Even in less conducive times the property has waterholes (albeit depleted) and swathes of suitable habitat. Open forest and woodland are natural habitats for this species, while modified vegetation with shrub zones and open ground can sometimes be preferred. All are available here. Although the nesting location might appear densely vegetated in the broad view, the growth habit of many native grasses provides space for ground-foragers, as do shady trees and macropods (lazing, grazing and forging paths). Similarly, most grassy areas on this property are slashed to create wide access roads or fire-trails. We have noticed increased bird activity after slashing as various birds relish the best of both worlds (easy foraging and areas of protection/nesting potential).
Our May nest discovery was doubly surprising in that we found at all. Although Superb Fairy-wrens are not uncommon and a portable bird hide near a shrub can yield some adorable close-ups, their nests are much more elusive. Only by chance, when setting down equipment during a late afternoon walk, was something noticed quite close to the ground in a particular shrub. The first nest filming session occurred then, before a second visit late morning the following day. Two methods were used – a hidden camera controlled by WIFI, and a camera with zoom lens operated from a portable blind. The fairy-wren family seemed unperturbed by either camera.
During these sessions the same two adults (based on appearance and movements) were observed (along with three chicks). That is, the adult female parent and her male partner in full breeding plumage (probably a mature male who retains breeding plumage year round). Both adults fed the chicks and removed faecal sacs, but the female did more of the work in the filming period. Helpers (i.e. typically, male offspring from previous clutches) were not seen, which may mean this nesting event involves only the social pair rather than cooperative breeding. (Around half of nests have helpers.)
Letters To Capture Historic Period In Time
Australia Post has launched
Dear Australia
, an initiative encouraging Australians to share handwritten letters of hope and inspiration with the nation about their COVID-19 experience, with all letters to be sent to a national letterbox.
Australia Post Executive General Manager Community & Consumer, Nicole Sheffield, said that while 2020 had tested us in ways we could never have imagined just months ago, it had also highlighted the importance of authentic connection.
"Writing a letter is a very human way to connect with people, which is why we're inviting individuals, schools, communities, and organisations to write a letter to the nation about their own unique experiences during the pandemic," Ms Sheffield said.
"It can be a message of hope, a story of community spirit, a poem, song, artwork from your son or daughter, or part of a time capsule project for school. Whatever the reflection, this is a chance to share your story with the rest of Australia and preserve it for future generations.
"Today, the more opportunities we have to connect and feel what it means to be human, the better," said Ms Sheffield.
Selected letters will be shared on the Dear Australia website (
auspost.com.au/dearaustralia
) allowing people to reflect and connect with stories throughout the campaign.
On conclusion, eligible letters will be archived for posterity at The National Archives of Australia in Canberra.
National Archives Director-General David Fricker said the letters would be a unique and valuable resource for current and future generations, providing first-hand accounts of Australian life in the pandemic.
"The National Archives connects Australians with the nation's memory, identity and history. We are proud to be working with Australia Post to ensure these letters will be safely kept and made accessible into the future."
To take part, send your letters or artwork to Dear Australia, Locked Bag, Australia 9999 with a stamp on the front of the envelope.
Dear Australia letters can be placed in any red street Post Box, with individuals and families encouraged to
post their letters before August 18th.
For further information on the campaign, including terms and conditions and handy tips on letter writing, visit Australia Post's website at
auspost.com.au/dearaustralia
, and share with friends with #dearaustralia.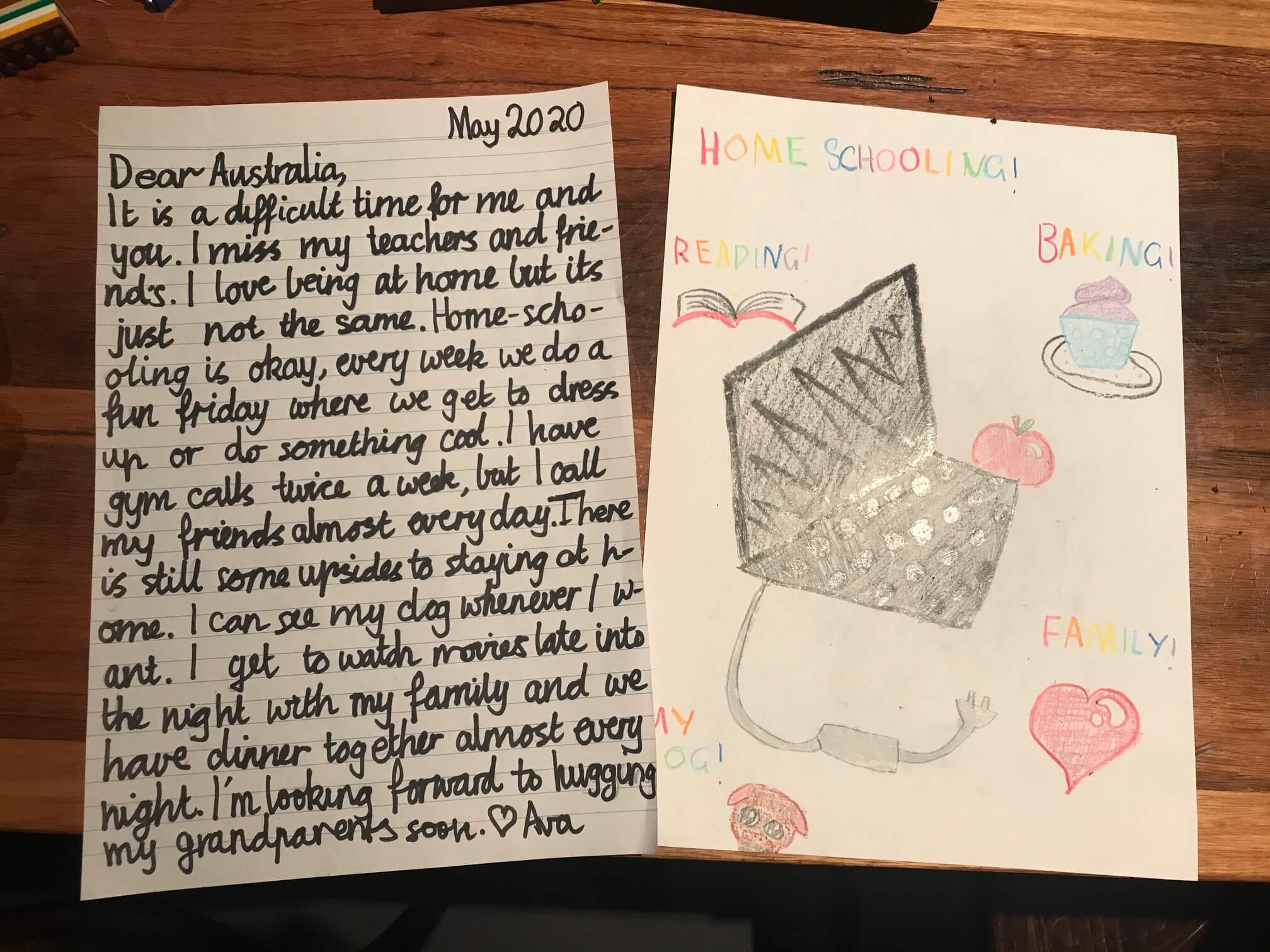 The 2020 Australian Surfing Awards Incorporating The Hall Of Fame Airs This Sunday, May 24th
May 21st, 2020: from Surfing Australia
Hosted by surf media icons, Ronnie and Vaughan Blakey, the thirty-sixth Australian Surfing Awards Incorporating The Hall of Fame will go to air on Sunday, May 24th on Channel 9 in an exciting digital format as a special episode of 'The Hold Down'.
Under current conditions, this allows us to still celebrate the amazing achievements of our nominees & winners in an exciting new format the public can enjoy from the comfort of their own living rooms.
With iconic guests on the panel, Ronnie and Vaughan honour the best of the best over the past twelve months across thirteen award categories, adding to the excitement of our biggest gong, the announcement of our latest Hall of Fame inductee.
The results are in and it's a who's who of Australian Surfing in the top three across all categories. Big names like Gilmore, Wright, Fitzgibbons and Wilson all feature as top three finalists in both Male and Female Surfer of the Year categories.
Surfing Australia CEO Chris Mater said: " The Awards are a hugely important event on our calendar because they give the Australian surfing community a chance to honour our best, whether it be in the water competing or behind a lens or administration desk. And of course, inducting our latest Hall of Fame member is always a massive moment we cherish."
Again in 2020, entries in the Nikon Surf Video of the Year were of the highest standard with judges working overtime to adjudicate on a top-three finalists list.
Check your local guides for exact airtimes on Channel 9 and tune in for an unforgettable 2020 Australian Surfing Awards Incorporating The Hall of Fame.
Finalists – 2020 Australian Surfing Awards Incorporating The Hall of Fame:
Jack Robinson
Owen Wright
Julian Wilson
FEMALE SURFER OF THE YEAR
Stephanie Gilmore
Sally Fitzgibbons
Isabella Nichols
Molly Picklum
Zahli Kelly
Piper Harrison
Dakoda Walters
Xavier Huxtable
Joel Vaughan
Russell Bierke
Ollie Dousset
Felicity Palmateer
Peter Owens, Fight For The Bight Alliance
Kurt Nyholm, Surfers Unite to Fight Suicide
Andrew McKinnon, GWC2020
PETER TROY LIFESTYLE AWARD
Rob Bain
Doug Lees
Matt Grainger
Glenn Hall
Jake Paterson
Richard Marsh
Chris Friend, LiveHeats
Shapers Co, Spine Tek
Aaron Trevis, Surf Lakes
Jed Smith and Vaughan Blakey, "Ain't That Swell" podcast series
Shane Stedman, The Shane Gang
Andrew Kidman and Jon Frank, Beyond Litmus
SIMON ANDERSON CLUB AWARD
North Shore Boardriders Club
Merewether Surfboard Club
Coffs Harbour Boardriders Club
Already Announced Winners:
NIKON SURF VIDEO OF THE YEAR
Andrew Kaineder, Flow State
NIKON SURF PHOTO OF THE YEAR
Ren McGann's 'The Right'
The winner of the Nikon Surf Video of the Year Award will receive a Nikon Z 6 kit while the winner of the Nikon Surf Photo of the Year Award will take home a Nikon Z 7. Each will come with a NIKKOR Z 24-70mm f/4 S and FTZ adapter.
World-renowned Surf Journalist Nick Carroll continues in the role of Curator of the Australian Surfing Awards incorporating the Hall of Fame.
The Australian Surfing Awards incorporating the Hall of Fame is proudly presented by Surfrider Foundation and supported by Tourism and Events Queensland, Nikon, nudie, Hyundai, Australasian Surf Business Magazine, 2XP, Griffith University and OnStone.
The Hold Down airs on Channel 9 and Channel 9 HD on Sunday May 24th, 12 - 1pm, in Sydney.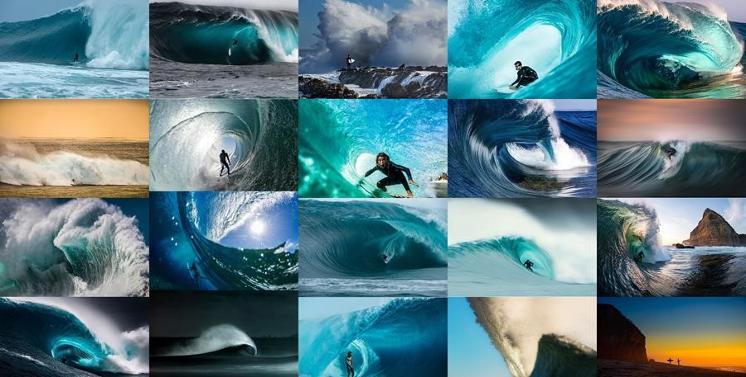 Delta Goodrem - 'Keep Climbing' | #TogetherInArt Performance
Published by the Art Gallery of NSW on May 23rd, 2020
Wander the Art Gallery of New South Wales to the soaring song of Australia's Delta Goodrem, who performs her new song 'Keep Climbing' amidst the epic artworks and classic architecture of the Grand Courts.
How To Make A Collage Portrait With Deborah Kelly
Published by the Art Gallery of NSW on May 22nd, 2020
Transform the faces of family and friends in spectacular style with artist Deborah Kelly! In this art lesson from Yuin Country, she demonstrates inspirations and techniques for collage art, making portraits with magical modifications from flowers, insects, animals and more.
Young Writers' Competition 2020
Splash through puddles, hear a suspicious splash or have your face splashed across the news... How will you make a splash?
The Northern Beaches Young Writers' Competition 2020 is now open!
Write an original story using this year's theme word 'splash' for a chance to be published as an author in a library eBook.
The competition is open to students up to and including year 12 who live or go to school on the Northern Beaches and are members of the Northern Beaches library service.
How to enter:
Complete the online entry form and attach your story as a Word document. If your story is hand-written, then a clear, readable photo or scanned PDF can be submitted. All entries must be submitted by 8pm, Wednesday 10 June.
Not a member of the library? Don't worry, we will use this form to create a membership for you. Just mark 'no' under the library member field in the online form. If you are a member and unsure of your library card number, just mark 'yes' in the library member field in the online form and we will find your library membership number.
About the competition:
Entries will be judged according to characterisation, originality, plot and use of language and will be arranged into six different age group categories.
Winners from each category will have their stories published in an eBook that will be added to our collection.
For more information, please email our Library Programs team or call 9976 1739.
Want some inspiration? Check out the 2019 Young Writers' Competition winning entries in the eBook Wild.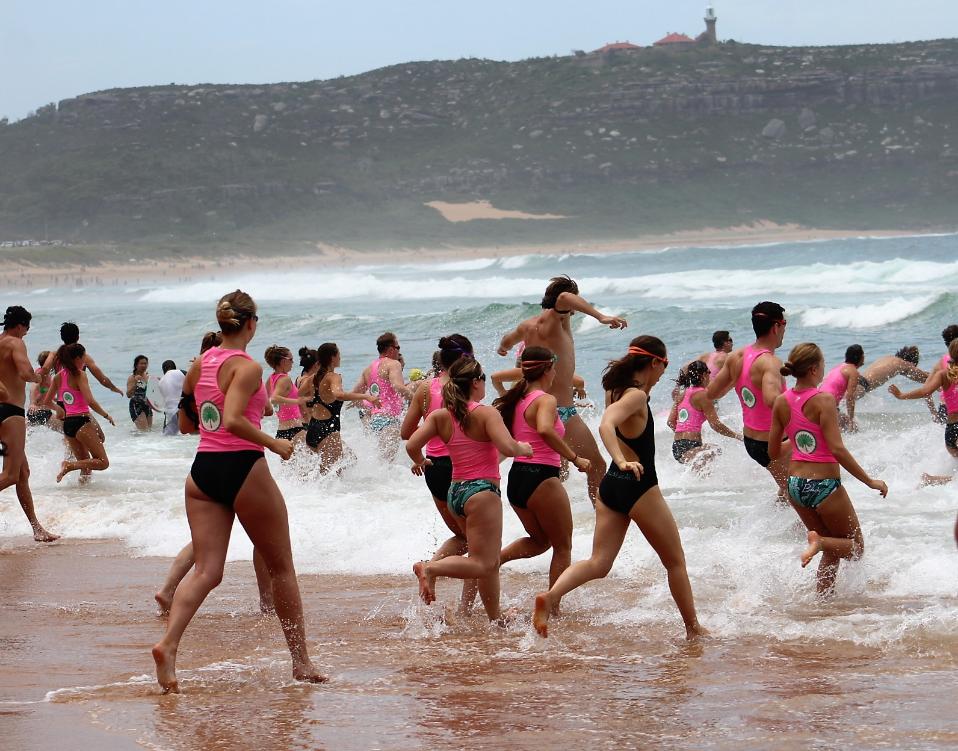 Maintaining Heart Health May Protect Against Cognitive Decline
People with a higher risk of developing cardiovascular disease have increased cognitive decline, including an increase in typical markers of Alzheimer's disease, suggesting that monitoring and controlling for heart disease may be key to maintaining and improving cognitive health later in life, according to research published today in the Journal of the American College of Cardiology.
Dementia is a public health challenge, with 50 million people affected in 2017 and the World Health Organization predicting 82 million people by 2030. There is not currently an effective treatment for dementia, so identifying modifiable risk factors that could delay or prevent dementia onset are becoming more prominent.
Previous studies have reported how cardiovascular disease risk factors were related to smaller volumes of specific brain regions, such as white matter, gray matter and hippocampus, but findings have been inconsistent. Researchers in this study sought to compare Framingham General Cardiovascular Risk Scores (FGCRS), which incorporate demographic information with traditional cardiovascular risk factors to assess future risk, to an individual's long-term decline in global and domain specific cognitive function.
Researchers followed 1,588 dementia-free participants from the Rush Memory and Aging Project for 21 years. The average age was 79.5 years. Their FGCRS was assessed at baseline and categorized into lowest, middle and highest groups according to heart disease risk. Each year participants' episodic memory (memory of everyday events), semantic memory (long-term memory), working memory (short-term memory), visuospatial ability (capacity to identify visual and spatial relationships among objects) and perceptual speed (ability to accurately and completely compare letters, numbers, objects, pictures or patterns) was assessed using 19 tests to derive a composite score.
At the end of the study period, researchers found that having a higher cardiovascular risk burden was associated with faster decline in episodic memory, working memory and perceptual speed. Researchers also looked at MRI data for a subset of patients and found that higher FGCRS was associated with smaller volumes of hippocampus, cortical gray matter and total brain. Decreases in hippocampal and gray matter are typical markers of Alzheimer's dementia-related neurodegeneration. MRIs also showed a greater volume of white matter hyperintensities, which are white spots on the brain that cause an area to decline in functionality.
Episodic memory and working memory were related to hippocampal volume, but perceptual speed was associated with white matter hyperintensities in the study, showing that results from the memory tests and the MRI were complementary.
"In the absence of effective treatments for dementia, we need to monitor and control cardiovascular risk burden as a way to maintain patient's cognitive health as they age," said Weili Xu, PhD, Department of Epidemiology and Biostatistics, School of Public Health, Tianjin Medical University, Tianjin, China. "Given the progressive increase in the number of dementia cases worldwide, our findings have both clinical and public health relevance."
Study limitations include that participants were volunteers from the community, which could limit the generalizability of the findings, and that participants were generally well-educated and performed relatively well on cognitive tests, so the observed association may have been an underestimation.
In a related editorial comment, Costantino Iadecola, MD, Feil Family Brain and Mind Research Institute, Weill Cornell Medicine, New York, said exploring the use of a common cardiovascular risk score like FGCRS to assess cognitive decline is highly relevant.
"The results of this study suggest a useful tool for assessing dementia risk and support recommendations to aggressively manage cardiovascular risk factors in midlife," Iadecola said.
Ruixue Song, Hui Xu, Christina S. Dintica, Kuan-Yu Pan, Xiuying Qi, Aron S. Buchman, David A. Bennett, Weili Xu.
Associations Between Cardiovascular Risk, Structural Brain Changes, and Cognitive Decline.
Journal of the American College of Cardiology, 2020; 75 (20): 2525 DOI:
10.1016/j.jacc.2020.03.053
ESafety Courses To Keep Senior Australians Connected During COVID-19
by Senator the Hon Richard Colbeck, Minister for Aged Care
Free daytime webinars are now available to help improve the online skills of Senior Australians as they increasingly turn to the internet to access online services and connect with loved ones during the COVID-19 pandemic.
These online courses are being delivered by the eSafety Commissioner as part of the Federal Government's "Be Connected" initiative, aimed at empowering all Australians to develop the skills needed to thrive in a digital world.
Hosted by professional eSafety Commissioner trainers, the courses will offer participants guidance to help build basic online skills and confidence required to carry out video chats, telehealth, shopping and banking.
Minister for Communications, Cyber Safety and the Arts, the Hon Paul Fletcher MP, and Minister for Aged Care and Senior Australians Senator the Hon Richard Colbeck said the online training is available to around four million older Australians aged 65 and over, providing the opportunity to improve their digital skills and knowledge of how to avoid common online risks.
The classes commence today and feature key topics specifically for remaining connected while social distancing measures are in place, including:
Video chatting with family, friends and health professionals;
Ordering groceries and other shopping essentials online for home delivery;
Carrying out everyday tasks online, including accessing essential services; and
Accessing Federal Government information updates from australia.gov.au and the Coronavirus Australia app
The eSafety Commissioner has worked closely with Scamwatch to integrate information and advice about current scams into the webinar materials.
Minister Fletcher said the eSafety webinars would reinforce skills and prepare users for problems they may encounter.
"The online world can often be daunting for senior Australians but it needn't be," Minister Fletcher said.
"These online courses offer practical advice to empower users to navigate online services that support their daily needs."
Minister Colbeck said the training was a vital tool as more Senior Australians switched to online services.
"With the Federal Government urging people aged over 70 to stay at home and limit face-to-face contact, the internet can be a lifeline," Minister Colbeck said.
"But many Australians in this age group are not always confident using digital technology."
"Older Australians don't need to leap into the digital world by themselves. Family members can be their digital mentors, using Be Connected and joining in the webinars."
For help setting up, there's also the Be Connected support line on 1300 795 897.
These webinars are part of the Morrison Government's $47 million Digital Literacy for Older Australians initiative that was launched in 2017 to increase the confidence, skills and online safety of older Australians in using digital technology.
High Five! It's Possible To Create Proximity Online
Despite physical distance, it's possible to create proximity between family members located in different places. This is according to a study from Linköping University that has investigated how video calls bring family members together. The results show that proximity in video calls is established mainly by way of the body and the senses, e.g. by giving a digital high five.
Touching a beloved family member, or even making eye contact, is impossible online. Still, it's possible to feel close to them. Anna Martín Bylund and Linnéa Stenliden have studied the social and emotional challenges that geographical distance can create among family members who are spread out in different countries, and how longing is expressed in video calls. Their study has been published in the Journal of Multilingual and Multicultural Development.
"Our study shows that in a video call, an interaction can develop where the participants feel proximity. This interaction is enacted by way of the body and the senses, as well as other means like the camera and the technology. This research has become extra relevant in these corona times, when many of us are forced to communicate digitally," says Anna Martín Bylund, senior lecturer at Linköping University's Department of Behavioural Sciences and Learning.
The researchers have studied how three multilingual families who have moved to China communicate with their relatives in Europe. The researchers have analysed the family members' verbal and physical interaction in four online video calls. They see how the physical distance and the digital interface present various challenges, but that proximity is still established, in creative and to a degree innovative ways. The researchers have used recordings of the video calls from the participants' own mobile phones or computers, as well as from cameras installed in the rooms where the participants were located. With these separate cameras, the participants could be captured when they were not in view in the video calls.
Humour, creativity and memories create proximity
Previous research in the field has discussed whether it is possible to create proximity and togetherness digitally. It has shown that changing communication patterns affect how we move our bodies as well as how we move ourselves across national boundaries. In this study, the LiU researchers show that proximity is not a given, but that it can, to a degree, be re-created and modified by way of video calls. The study also shows that proximity is created primarily using the body and the senses, although spoken language also plays a part. In video calls, the room is very important -- what appears on screen and how the body is coordinated in relation to the camera lens. In the study one can see that this suits small children without a well-developed language. Their participation is facilitated when body and space can be more important than speech.
One factor that can help build emotional proximity is humour. The camera's presence contributes to this, for instance by zooming in on different parts of the body and excluding others, leading to jokes and laughter. But proximity is also created through the participants' ability to be creative and to handle the situations that arise between themselves, the person or people they are speaking to, and the technology. An example of this is the high-five that a three-year-old in China and her grandparents give each other. But instead of one palm contacting another, the experience is replaced by skin against visual impressions, speech, and the muscle memory of a high-five. This practice produces a high-five despite everything, and togetherness between the participants.
In the conversations between the children and their relatives, memories are also evoked, which they can relate to together. In one conversation, a grandmother mentions a bag that she has given to her granddaughter, which affects the girl so much that she runs out from the conversation to get it. After the conversation is over, the girl keeps her grandmother both in her memory and in her body by holding onto the bag.
"Our study contributes insights into how technological solutions are used for everyday communication, in order to overcome distance in families with roots in different countries. The families' communication is affected by the technology, which creates specific conditions for how proximity can arise," says Linnéa Stenliden, senior lecturer at Linköping University's Department of Behavioural Sciences and Learning
Closer to far away; transcending the spatial in transnational families' online video calling is a small, qualitative study, and further research is required.
The researchers are taking the results from the study into their new project. Here they will investigate new challenges such as uncomfortable silence, which upper secondary teachers are faced with when using distance education in the age of the coronavirus.
Anna Martín-Bylund, Linnéa Stenliden.
Closer to far away: transcending the spatial in transnational families' online video calling.
Journal of Multilingual and Multicultural Development, 2020; 1 DOI:
10.1080/01434632.2020.1749643
Managing Mental Health With Yoga: Review Shows Moving Your Body Helps
Movement-based yoga can significantly reduce depressive symptoms in people living with a range of mental disorders, new research led by University of South Australia and involving a UNSW medical researcher has shown.
The systematic review and meta-analysis found that movement-based yoga improves the mental health of people living with depression, post-traumatic stress, schizophrenia, anxiety, alcohol dependence and bipolar, with the benefits increasing the more yoga they practiced.
The researchers defined movement-based yoga as any form of yoga where participants are physically active at least 50% of the time, that is forms of yoga that emphasise holding poses and flowing through sequences of poses.
Lead researcher, UniSA PhD candidate Jacinta Brinsley, says it's a welcome and timely finding given current strict social distancing measures.
"As more and more people find themselves working from home and unable to physically catch up with their friends and family, we're likely to see more people feel lonely and disconnected," Brinsley says.
"Exercise has always been a great strategy for people struggling with these feelings as it boosts both mood and health. But as gyms and exercise classes of all kinds are now closed, people are looking for alternatives, and this is where yoga can help.
"Our review of available evidence shows that movement-based yoga improves symptoms of depression in people who have been diagnosed with a mental disorder. So, it's very good news for people struggling in times of uncertainty."
The research, published in the British Journal of Sports Medicine today, analysed 19 studies with 1080 participants for the review part, across six countries (US, India, Japan, China, Germany and Sweden), and included 13 studies in the meta-analysis (632 participants). In all studies, individuals had a formal diagnosis of a mental disorder, including depression and anxiety.
"We found that across these studies, yoga showed greater reductions in depressive symptoms than other control groups, which included people on a waitlist for treatment, treatment as usual and attention control," co-author Associate Professor Simon Rosenbaum from UNSW Medicine says.
"The more sessions per week people engaged in, the greater the benefit was."
Co-author Dr Joseph Firth form from the University of Manchester, UK says that rather than just seeing yoga as a pastime or hobby, the research is increasingly showing we can 'take seriously' the real benefits it seems to confer for mental health.
"Also, the potential for yoga to be conducted in the home makes this an attractive option for people looking for ways to preserve their mental well-being during periods of prolonged social isolation," he says.
Co-author Prof Felipe Schuch from the Federal University of Santa Maria, Brazil says people experiencing poor mental health can experience physical and mental health benefits from yoga practice.
"It is likely that other aspects of yoga including meditation may play an important role in overall management and recovery," he says.
Supporting people living with mental illness
A/Prof Rosenbaum says while the results are promising, challenges remain.
"Importantly, the most vulnerable in our community are often the least likely to have access to exercise or yoga programs despite the potential benefits," A/Prof Rosenbaum says.
The researchers also say their review has gaps that future studies will need to address.
"To understand the mechanism by which yoga has an effect on mental and physical health, we need more and better data on the intervention variables such as type of yoga, intensity, environment, instructor qualification, specific postures, cueing, philosophical focuses, mindfulness techniques and breathing techniques," A/Prof Rosenbaum says.
"But our results have significant implications and demonstrate that you don't necessarily need to go for a jog to benefit from movement."
Globally, around 450 million people suffer from mental health issues, with the World Health Organisation reporting that one in four people will be affected by a mental health condition or a neurological disorder at some point in their lives. In Australia, almost half of adults (aged 18-85 years) will experience mental illness.
The study was conducted in partnership with the Federal University of Santa Maria, Kings College London and Western Sydney University and is
available online
.
Why Cats Have More Lives Than Dogs When It Comes To Snakebite
Cats are twice as likely to survive a venomous snakebite than dogs, and the reasons behind this strange phenomenon have been revealed by University of Queensland research.
The research team, led by PhD student Christina Zdenek and Associate Professor Bryan Fry, compared the effects of snake venoms on the blood clotting agents in dogs and cats, hoping to help save the lives of our furry friends.
"Snakebite is a common occurrence for pet cats and dogs across the globe and can be fatal," Dr Fry said.
"This is primarily due to a condition called 'venom-induced consumptive coagulopathy' -- where an animal loses its ability to clot blood and sadly bleeds to death.
"In Australia, the eastern brown snake (Pseudonaja textilis) alone is responsible for an estimated 76 per cent of reported domestic pet snakebites each year.
"And while only 31 per cent of dogs survive being bitten by an eastern brown snake without antivenom, cats are twice as likely to survive -- at 66 per cent."
Cats also have a significantly higher survival rate if given antivenom treatment and, until now, the reasons behind this disparity were unknown.
Dr Fry and his team used a coagulation analyser to test the effects of eastern brown snake venom -- as well as 10 additional venoms found around the world -- on dog and cat plasma in the lab.
"All venoms acted faster on dog plasma than cat or human," Mrs Zdenek said.
"This indicates that dogs would likely enter a state where blood clotting fails sooner and are therefore more vulnerable to these snake venoms.
"The spontaneous clotting time of the blood -- even without venom -- was dramatically faster in dogs than in cats.
"This suggests that the naturally faster clotting blood of dogs makes them more vulnerable to these types of snake venoms.
"And this is consistent with clinical records showing more rapid onset of symptoms and lethal effects in dogs than cats."
Several behavioural differences between cats and dogs are also highly likely to increase the chances of dogs dying from venomous snake bite.
"Dogs typically investigate with their nose and mouth, which are highly vascularised areas, whereas cats often swat with their paws," Dr Fry said.
"And dogs are usually more active than cats, which is not great after a bite has taken place because the best practice is to remain as still as possible to slow the spread of venom through the body."
The researchers hope their insights can lead to a better awareness of the critically short period of time to get treatment for dogs envenomed by snakes.
"As dog lovers ourselves, this study strikes close to home but it also has global implications," Dr Fry said.
"I've had two friends lose big dogs to snakebites, dying in less than ten minutes even though the eastern brown snakes responsible were not particularly large specimens.
"This underscores how devastatingly fast and fatal snake venom can be to dogs."
Christina N. Zdenek, Joshua Llinas, James Dobson, Luke Allen, Nathan Dunstan, Leijiane F. Sousa, Ana M. Moura da Silva, Bryan G. Fry.
Pets in peril: The relative susceptibility of cats and dogs to procoagulant snake venoms.
Comparative Biochemistry and Physiology Part C: Toxicology & Pharmacology, 2020; 108769 DOI:
10.1016/j.cbpc.2020.108769
Subcellular Chatter Regulates Longevity
As people get older, they often feel less energetic, mobile or active. This may be due in part to a decline in mitochondria, the tiny powerhouses inside of our cells, which provide energy and regulate metabolism. In fact, mitochondria decline with age not only in humans, but in many species. Why they do so is not well understood. Scientists at the Max Planck Institute for Biology of Ageing in Cologne set out to understand how mitochondrial function is diminished with age and to find factors that prevent this process. They found that communication between mitochondria and other parts of the cell plays a key role.
For their studies, the scientists used the simple roundworm, Caenorhabditis elegans, an important model system for ageing research. Over half the genes of this animal are similar to those found in humans, and their mitochondria also decline with age. From their research, the scientists found a nuclear protein called NFYB-1 that switches on and off genes affecting mitochondrial activity, and which itself goes down during ageing. In mutant worms lacking this protein, mitochondria don't work as well and worms don't live as long.
Unexpectedly, the scientists discovered that NFYB-1 steers the activity of mitochondria through another part of the cell called the lysosome, a place where basic molecules are broken down and recycled as nutrients. "We think the lysosome talks with the mitochondria through special fats called cardiolipins and ceramides, which are essential to mitochondrial activity," says Max Planck Director, Adam Antebi, whose laboratory spearheaded the study. Remarkably, simply feeding the NFYB-1 mutant worms cardiolipin restored mitochondrial function and worm health in these strains.
Because cardiolipins and ceramides are also essential for human mitochondria, this may mean human health and ageing can be improved by understanding on how such molecules facilitate communication between different parts of the cell. This work has been recently published in Nature Metabolism.
Rebecca George Tharyan, Andrea Annibal, Isabelle Schiffer, Raymond Laboy, Ilian Atanassov, Anna Luise Weber, Birgit Gerisch, Adam Antebi.
NFYB-1 regulates mitochondrial function and longevity via lysosomal prosaposin.
Nature Metabolism, 2020; DOI:
10.1038/s42255-020-0200-2
Researchers Go Cuckoo: Antarctic Penguins Release An Extreme Amount Of Laughing Gas
More than 1600 kilometers east of the Drake Passage between South America and Antarctica lies the Atlantic island of South Georgia.

Here, king penguins live in huge colonies. Their days are spent chomping on krill, squid and fish, feeding their chicks and producing 'guano', which means poo in penguin. Nothing mind-boggling about that, you might say.
However, there is something very special about the comings and goings of king penguins. Tremendous amounts of nitrous oxide, better known as laughing gas, are released via their guano, according to a 2019 study completed by researchers from the University of Copenhagen and their colleagues.
"Penguin guano produces significantly high levels of nitrous oxide around their colonies. The maximum emissions are about 100 times higher than in a recently fertilised Danish field. It is truly intense -- not least because nitrous oxide is 300 times more polluting than CO2," explains Professor Bo Elberling, of the University of Copenhagen's Department of Geosciences and Natural Resource Management.
Besides being a strain on the climate, nitrous oxide has an effect very similar to the sedative laughing gas used in the dentist's office. Bo Elberling explains:
"After nosing about in guano for several hours, one goes completely cuckoo. One begins to feel ill and get a headache. The small nitrous oxide cylinders that you see lying in and floating around Copenhagen are no match for this heavy dose, which results from a combination of nitrous oxide with hydrogen sulphide and other gases."
How penguin poop turns into nitrous oxide Penguins' favourite foods are fish and krill, both of which contain large amounts of nitrogen absorbed from phytoplankton in the ocean.
Once penguins have filled their bellies, nitrogen is released from their faeces into the ground. Soil bacteria then convert the substance into nitrous oxide, a greenhouse gas.
"It is clear to us that the level of nitrous oxide is very high in places where there are penguins -- and thereby guano -- and vice versa, lower in places where there is none," explains Bo Elberling.
Knowledge of how penguin droppings affect the Earth and atmosphere is highly relevant in the fight against climate-damaging greenhouse gases. Elberling continues:
"While nitrous oxide emissions in this case are not enough to impact Earth's overall energy budget, our findings contribute to new knowledge about how penguin colonies affect the environment around them, which is interesting because colonies are generally becoming more and more widespread."
He concludes by asserting that, "we should learn from this in relation to Danish agriculture, where large quantities of nitrous oxide are emitted by nitrogen fertilisers in fields. One of the things we can learn, for example, is how and when to fertilise vis-à-vis the optimal conditions for soil bacteria to produce nitrous oxide."
Peiyan Wang, Ludovica D'Imperio, Elisabeth M. Biersma, Reti Ranniku, Wenyi Xu, Qingjiu Tian, Per Ambus, Bo Elberling.
Combined effects of glacial retreat and penguin activity on soil greenhouse gas fluxes on South Georgia, sub-Antarctica.
Science of The Total Environment, 2020; 718: 135255 DOI:
10.1016/j.scitotenv.2019.135255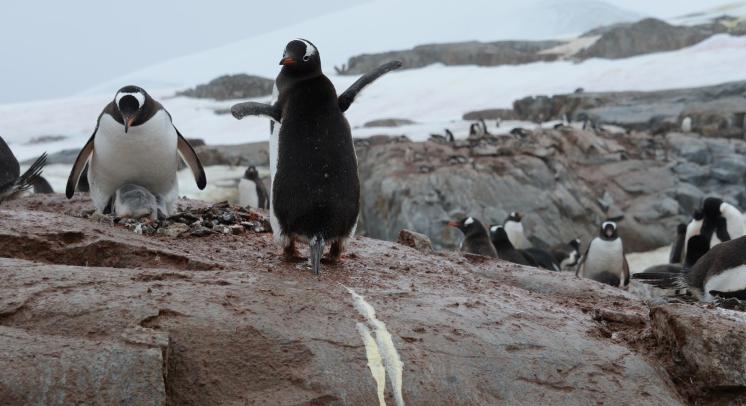 Photo: Sophie Elise Elberling
All Pumped Up For New-Age Rubber
Imagine a self-repairing rubber, or super-adhesive made entirely from waste materials.

It sounds like science fiction, but researchers have discovered a new kind of rubber and catalyst that together can be used with low energy consumption to make flexible, repairable, sustainable objects -- including car tyres.
The new rubber material, made from cheap and plentiful industrial waste products sulfur, canola cooking oil and dicyclopentadiene (DCPD) from petroleum refining, can be completely repaired and returned to its original strength in minutes -- even at room temperature -- with an amine catalyst.
The new type of rubber can be seamlessly repaired if damaged and can also be recycled, says research leader Flinders University Associate Professor Justin Chalker, whose team's breakthrough findings are described in leading international journal Chemical Science.
The amine catalyst used to trigger the reaction that causes the rubber to self-repair occurs within minutes in some cases and it is all done at room temperature, scientists say.
"This study reveals a new concept in the repair, adhesion and recycling of sustainable rubber," says Associate Professor Chalker, adding too many plastics, rubbers and ceramics are not recyclable.
Each year in Australia, the equivalent of 48 million tyres reach the end of their life, only 16% of these are domestically recycled. Around two-thirds of used tyres in Australia end up in landfill, are stockpiled, illegally dumped or have an unknown fate.




This represents both a waste of resources and creates health and environmental issues. Each passenger car tire contains approximately 1.5kg of steel, 0.5kg of textiles and 7 kg of rubber

. --

Source: Planet Ark
"It is exciting to see how the underlying chemistry of these materials has such wide potential in recycling, next-generation adhesives, and additive manufacturing."
Researchers from the Chalker Lab at the Flinders University Institute for Nanoscale Science and Technology, with University of Liverpool and University of Western Australia colleagues, say the new rubber can be used as a "latent adhesive."
"The rubber bonds to itself when the amine catalyst is applied to the surface. The adhesion is stronger than many commercial glues," says University of Liverpool researcher Dr Tom Hasell.
"The polymer is also resistant to water and corrosion."
Rubber bricks made out of this polymer can be chemically joined by applying the catalyst.
"In some cases, the amine catalyst causes the rubber to bond in just minutes, and it can be done at room temperature," explains Flinders University lead author Sam Tonkin.
"The rubber can also be used as a latent adhesive, where it bonds to the surface of another piece of rubber when the amine catalyst is applied.
"Basically the rubber is not 'sticky' until the catalyst is applied."
In addition to the highly useful practical applications, the new paper gives detailed fundamental studies on the mechanisms of the rubber repair.
Samuel J. Tonkin, Christopher T Gibson, Jonathan Campbell, David A. Lewis, Amir Karton, Tom Hasell, Justin M Chalker.
Chemically induced repair, adhesion, and recycling of polymers made by inverse vulcanisation.
Chemical Science, 2020; DOI:
10.1039/D0SC00855A
Disclaimer: These articles are not intended to provide medical advice, diagnosis or treatment. Views expressed here do not necessarily reflect those of Pittwater Online News or its staff.