June 26 - July 2, 2016: Issue 269
Avalon Boomerang Bags Launched: A Stitch In Time To Save Your Seas And All In Them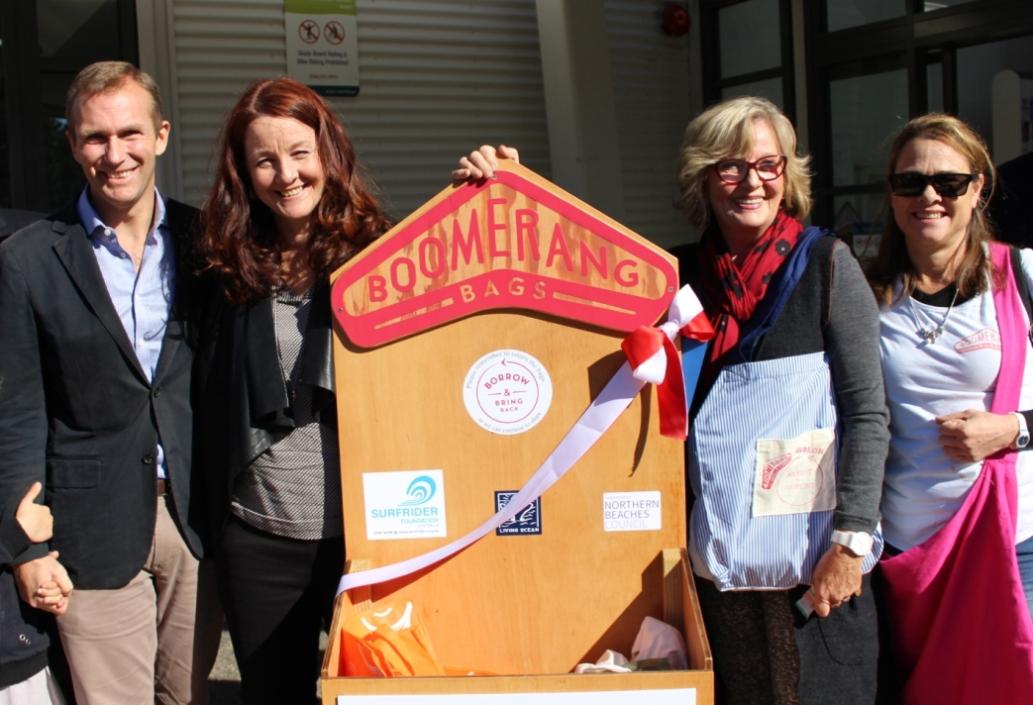 Picture (l to r): Hon. Rob Stokes, MP for Pittwater and NSW Minister for Planning, Former Deputy Mayor of Pittwater, Kylie Ferguson, current Deputy Chair of IAG - Implementation Advisory Group and the Chair of Environment for Northern Beaches Council and Laurel Wood and Kirsty Giles: the ladies heading up Avalon Boomerang Bags
"To the Avalon community gathered here today, thank you for your interest and please note,
The Bag is Now In Your Court
!" Laurel Wood said at the launch of the Avalon Boomerang Bags.
The Hon. Rob Stokes MP for Pittwater, stated,
"There is a real Sea Change coming in terms of our treatment of resources and this, local practical example will have huge consequences as more and more people realise that our local decisions can make an incredible difference. It is grass roots change that ultimately directs where our nation goes so you are all an amazing example of what a little community acting together can achieve."

Boomerang Bags is a bag-share initiative involving the installation of a number of 'Boomerang Bag' boxes throughout any given business district, shopping centre, street or market. Each box is stocked with re-useable bags for customers to borrow if they have forgotten to bring their own.
Unlike the traditional purchase-and-keep approach, Boomerang Bags are free, and local community members are responsible for returning the bags once they're no longer required. The availability of free re-useable bags reduces the reliance of local businesses to supply bags to all customers, and encourages a mentality of re-use among local communities, thereby reducing the amount of plastic bag material entering our landfills and waterways.
More HERE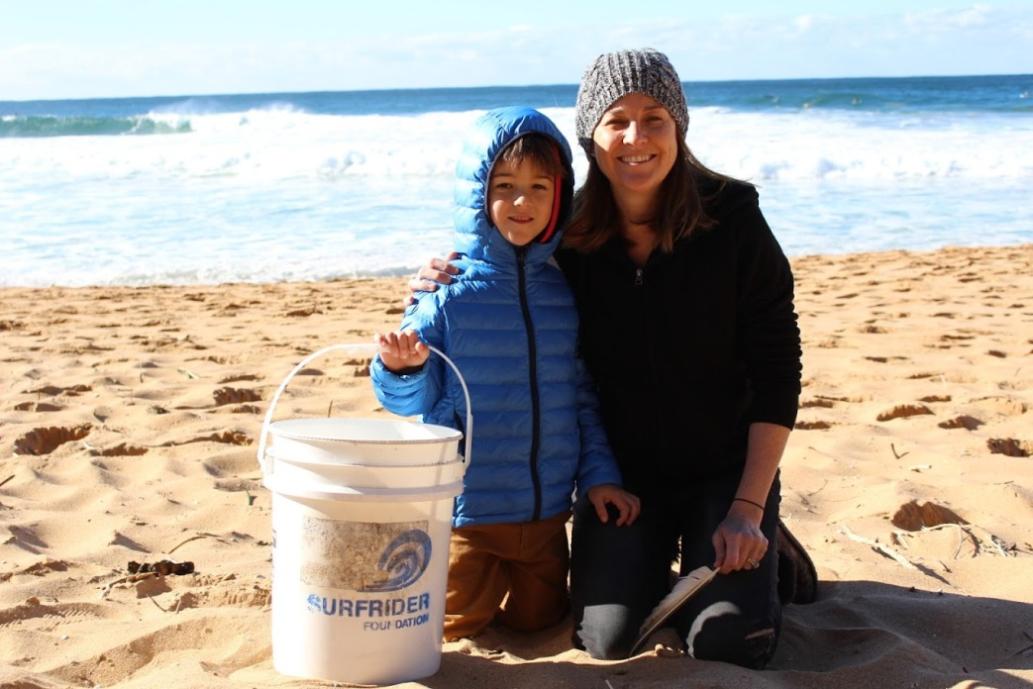 Cedar and Jemima - part of the beach clean prior to the launch of Avalon Boomerang Bags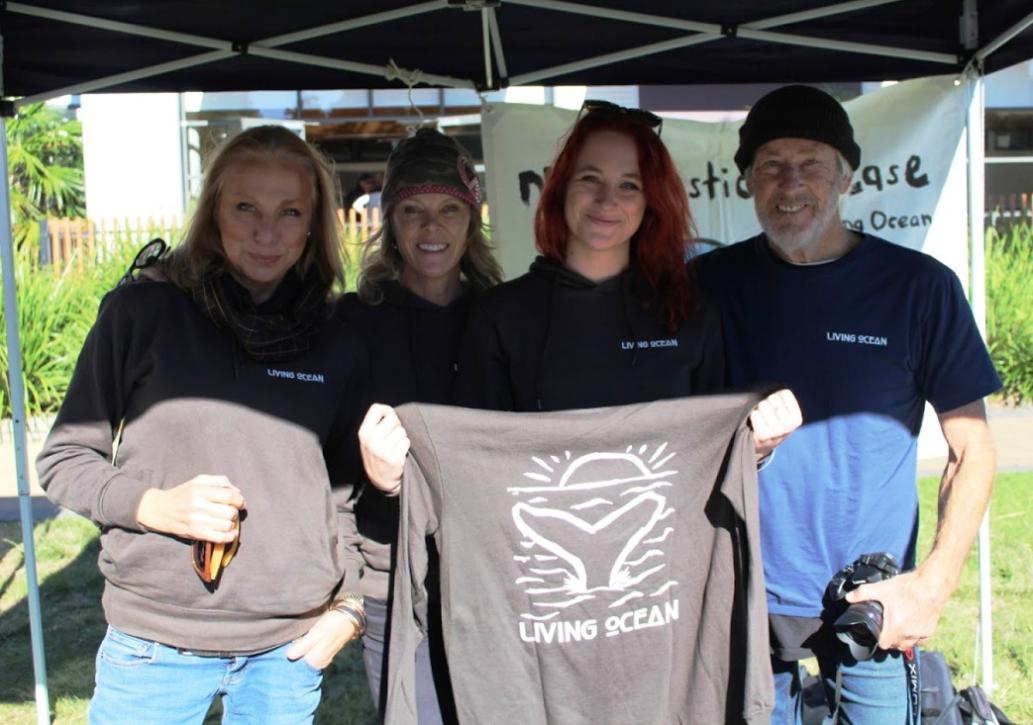 Living Ocean Members - founded in Whale Beach to promote the awareness of human impact on the ocean, through research, education, creative activity in the community, and support of others who sustain ocean health and integrity - BIG Supporters of Avalon Boomerang Bags through their No Plastic Please Campaign - an ongoing initiative to ride us of everything plastic, from drinking bottles to bags to straws...
NASA June 2016 Surfing Comp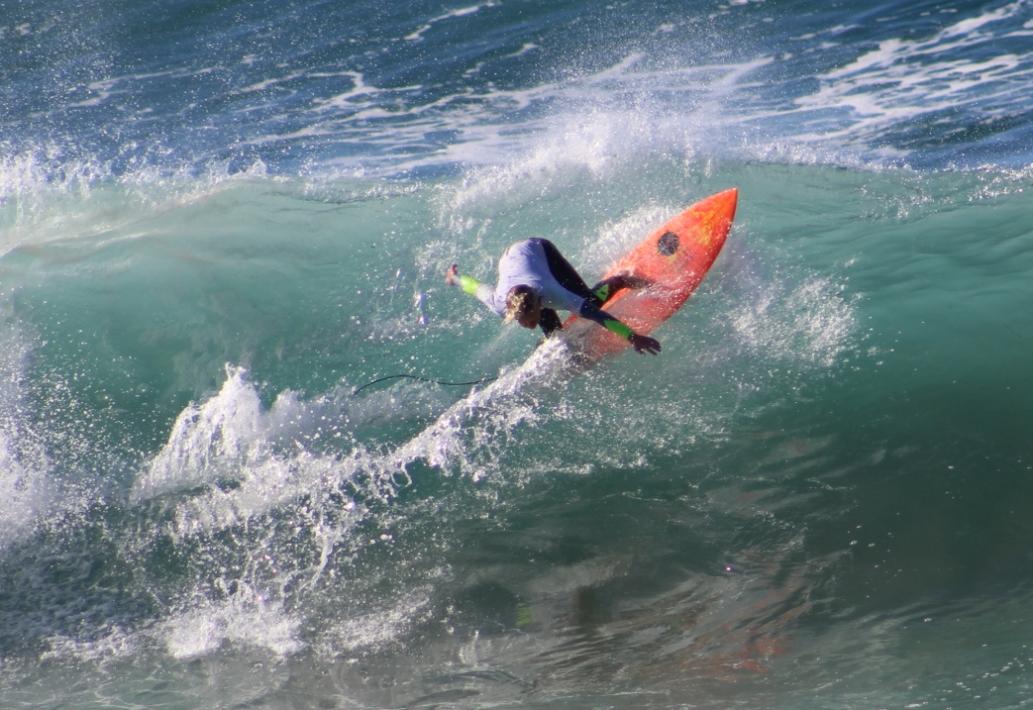 The North Avalon Surfriders Association held their June 2016 Competition on Saturday June 25th on a great break just off the pool at the south end of the beach.
Some of the action and that of those the NASA members shared the waves with, runs as this week's
Pictorial
.
Brand New Rescue Vehicle For Surf Life Saving Sydney Northern Beaches Donated By Dee Why RSL Club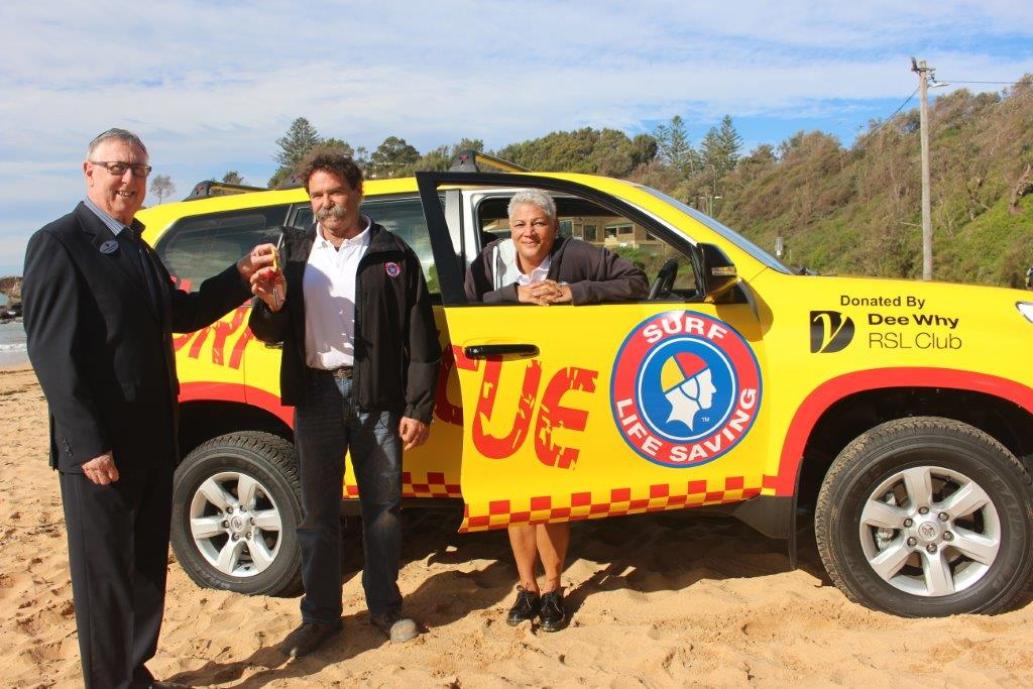 Picture: Dee Why RSL Club president Graeme Liddell hands over the keys to Geoff Raper (SLS SNB Director of Life Saving), while SNB Director of Member Services Tracey Hare-Boyd looks on
A new rescue vehicle for Surf Life Saving Sydney Northern Beaches has been proudly donated by Dee Why RSL Club.
Dee Why RSL Club President Graeme Liddell made the formal presentation to the Branch with the setting at Warriewood beach on
Tuesday June 21st
.
''It is one of the most important aspects of our club's grant program and we support Sydney Northern Beaches, obviously, and we support individual surf clubs but this is the first time we have gone into a partnership of such magnitude. So we are very, very pleased,'' Mr Liddell said.
Dee Why RSL Club have previously been a Branch sponsor for a rescue jet ski and All Terrain Vehicle.
''This is the biggest. It is a three-year deal ($25,000 a year) and we would think that this would be the start of a continuing partnership of this magnitude,'' Mr Liddell said.
''Being a partnership, Sydney Northern Beaches support Dee Why RSL with functions and things and that is very important, too. We are together and we have a very rosy future.''
Mr Liddell added: ''The car is very, very impressive. You won't miss it. I think it is appropriate. It stands out and that's what people need to see.''
Surf Life Saving Sydney Northern Beaches Director of Life Saving Geoff Raper says the new rescue vehicle for the Branch, which has been donated by Dee Why RSL Club, has more advantages than previous vehicles.
The Duty Officers will use the brightly coloured yellow-red vehicle when they patrol between the 21 beaches from North Palm beach to Manly.
''It is extremely generous of Dee Why RSL to be one of our major sponsors,'' Geoff said.
"They have looked after us with RWC jet skis for our support operations and now they are looking after us with a three-year sponsorship deal with the rescue vehicle (Toyota Prado).
''It (this vehicle) has the capabilities of pulling our RWCs off the beach, whereas we didn't have that capability before with the smaller vehicle (Subaru).
''It is a more suitable vehicle for what we do if we need to get onto the beach. We may have to get under Barrenjoey Headland or something to get a vehicle up there as opposed to the old Subaru which didn't have that capability on soft sand.
''And if we do have an incident where the jet ski breaks down, we can use this vehicle to tow it off the beach.''
Winter In Pittwater: 2016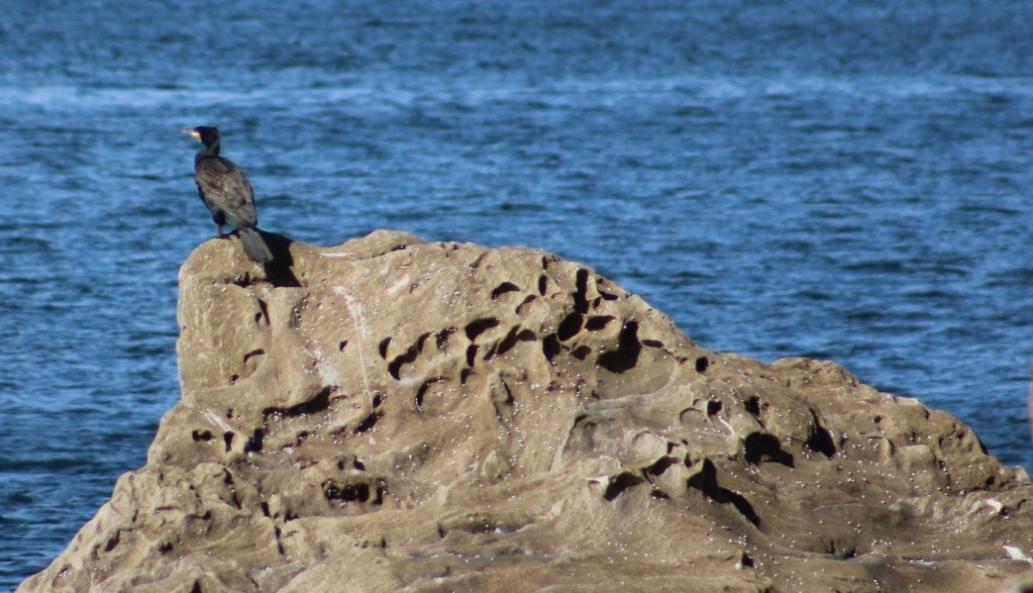 Past Features Archives (pre 2014)
Pittwater Online News was selected for preservation by the State Library of New South Wales and National Library of Australia. This title is scheduled to be re-archived regularly.
Archived Issues (2014 on) may be accessed here: pandora.nla.gov.au/tep/143700