June 5 - 11, 2016: Issue 266

Social Pittwater: June 2016
Mermaids Of Palm Beach Currawong Day 2016: Fundraiser For Variety-The Children's Charity Brings Beautiful Early Winter Sun
Around 60 people attended the 2016 Mermaids of Palm Beach Currawong Day for Variety - the Children's Charity, at peaceful Currawong beach on Thursday, June 2nd. Ladies from the Palm Beach Golf Club made wonderful use of the golf course, while bridge was played on Midholmes verandahs or tennis on the court. Others just relaxed in the green grounds. Beryl Drivers famous sausage rolls, among other scrumptious fare, provided a wonderful lunch.
Among the guests this year at Car 2108's Variety fundraiser at Currawong, were several other Bashers joining the girls for a day off in the sun. Norma Dwyer, who makes the gorgeous necklaces and bracelet's the Mermaids give to the children they meet on the Bash, 700 so far!!!!, was in attendance too much to Beryl, Elyse and Viktorija's delight.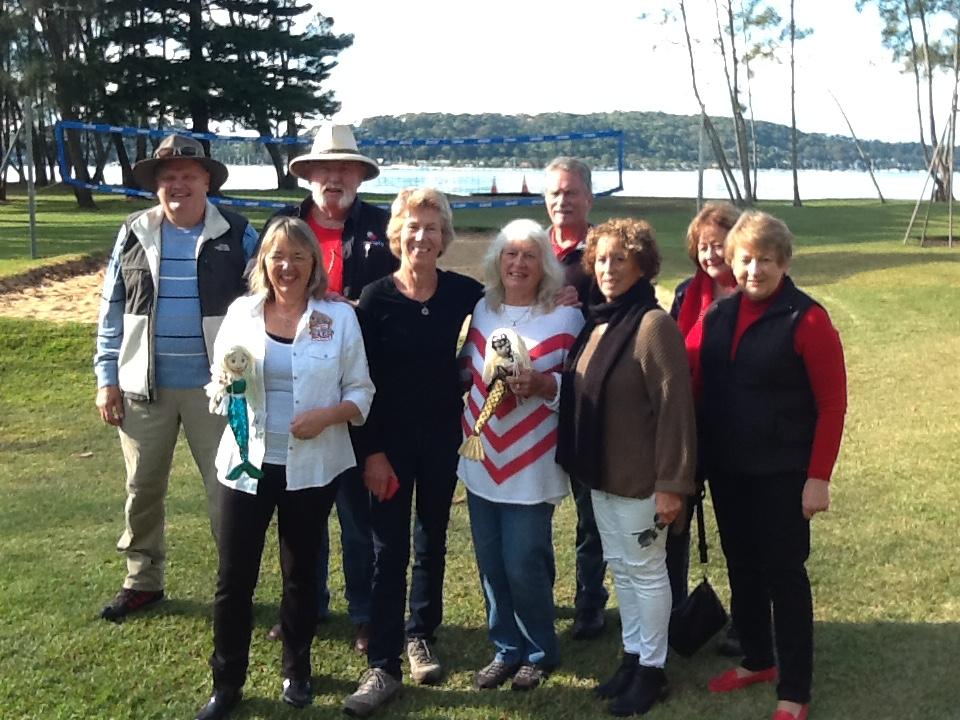 Fellow Bashers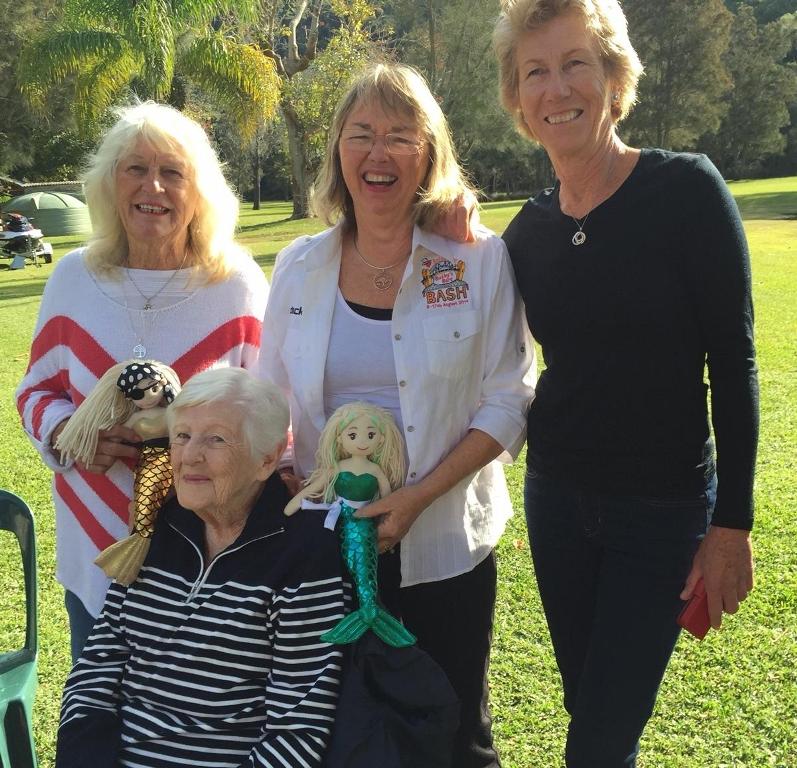 Beryl, Elyse and Viktorija with Norma (front)
Beryl reports the day was "beautiful" – clearing from Wednesday night's teeming rain for a glorious spell of blue skies and gentle early winter sun.
Over three thousand dollars was raised with one attendee.
The Variety Bash is not a race or a rally. It's an adventure with mates driving pre 1976 cars through regional parts of Australia that you might otherwise not see, all in support of Variety – the Children's Charity. Entrants, fondly known as 'Bashers' must fundraise or donate a minimum of $8,500 per car for In 2016 the B to B Bash is from Berowra to Bowen - 3799 kilometres - commencing Sunday August 21st, with over 500 k's on average each day.
Along the way they'll be visiting rural towns and 11 schools to see the efforts of their fundraising first-hand.
Bashers can expect dirt roads, creek crossings, bush, beaches, fun, entertainment and many new memories on the Bash. The sun, salt-air and sunsets will make this a Bash to remember!
Car 2108's Annual Mermaids of Palm Beach
Dinner at Club Palm Beach
(Palm Beach RSL) will take place on
Monday August 1st
this year and Elyse has made some brand new Mermaid costumes which will be premiered by the girls that night. Beryl says 'they're
beautiful
! – details and tickets will be available soon;
watch this space!
Beryl Driver, Elyse Cole and Viktorija McDonell are the Mermaids of Palm Beach. By 2013 the Mermaids had raised close to $500 thousand dollars for Variety - the Children's Charity. Subsequent years have added over $25 thousand in 2014, and 2015.
Beryl Driver was awarded an OAM Australia Day Honours List 2015, 'For service to the community through charitable initiatives'. Since 1999 Beryl has been part of the annual Variety the Children's Charity Car Bash and this year, her 18th Bash, 19th if you include the one she completed in New Zealand. Beryl is always on hand when the annual Bush to Beach children visit South Narrabeen SLSC each year too and has made trips to Brewarinna to support the children. Beryl, Elyse and Viktorija love children - big time!!!
More HERE and a few pictures from Thursday, courtesy Sandra Lewis, Gail and Tony, run below.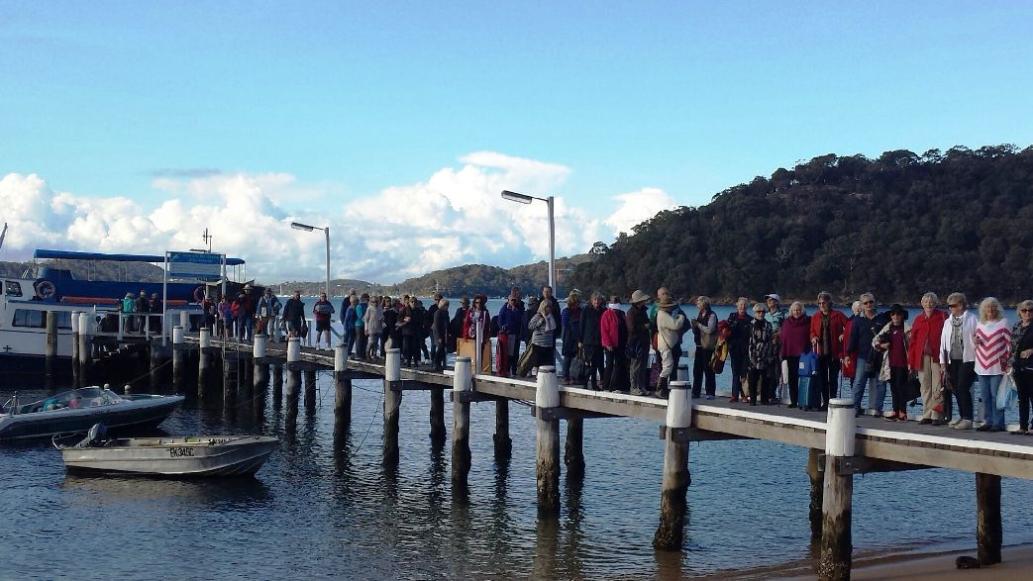 Everyone - Arriving on the Merinda at Currawong - Pittwater - photo by Sandra Lewis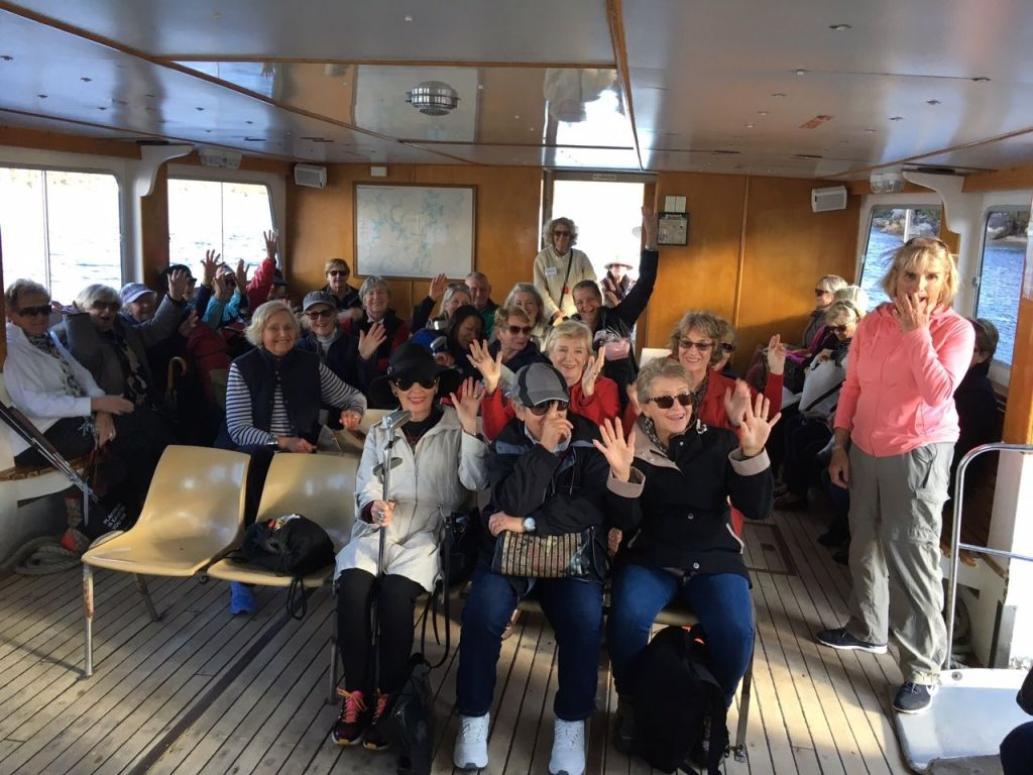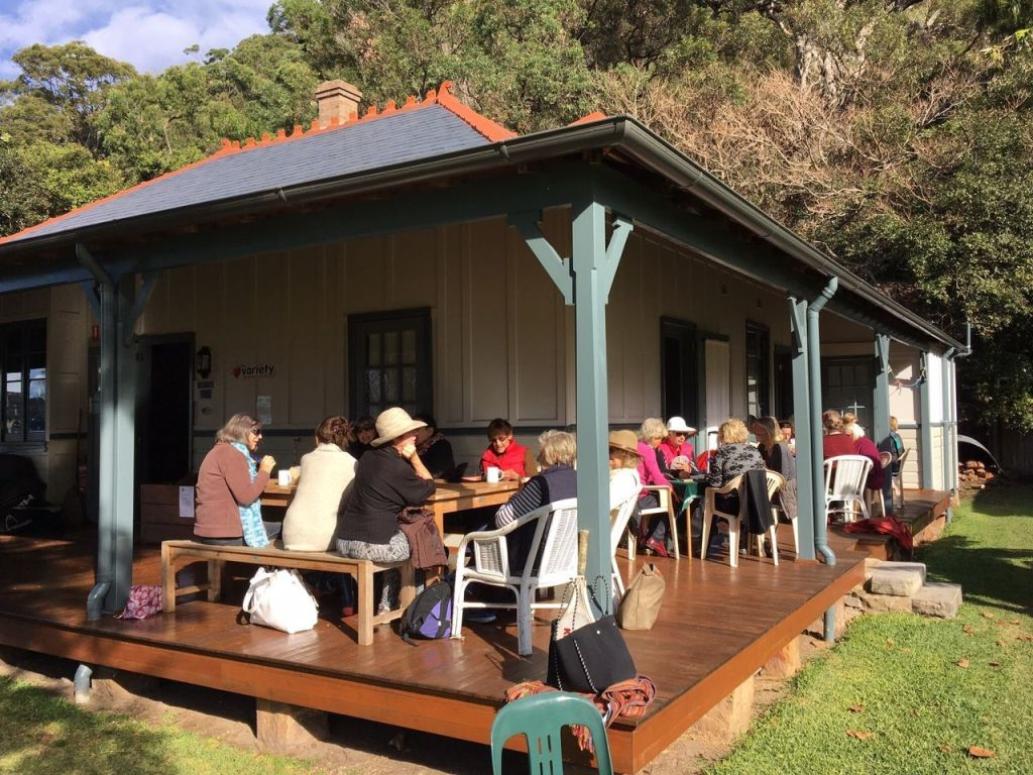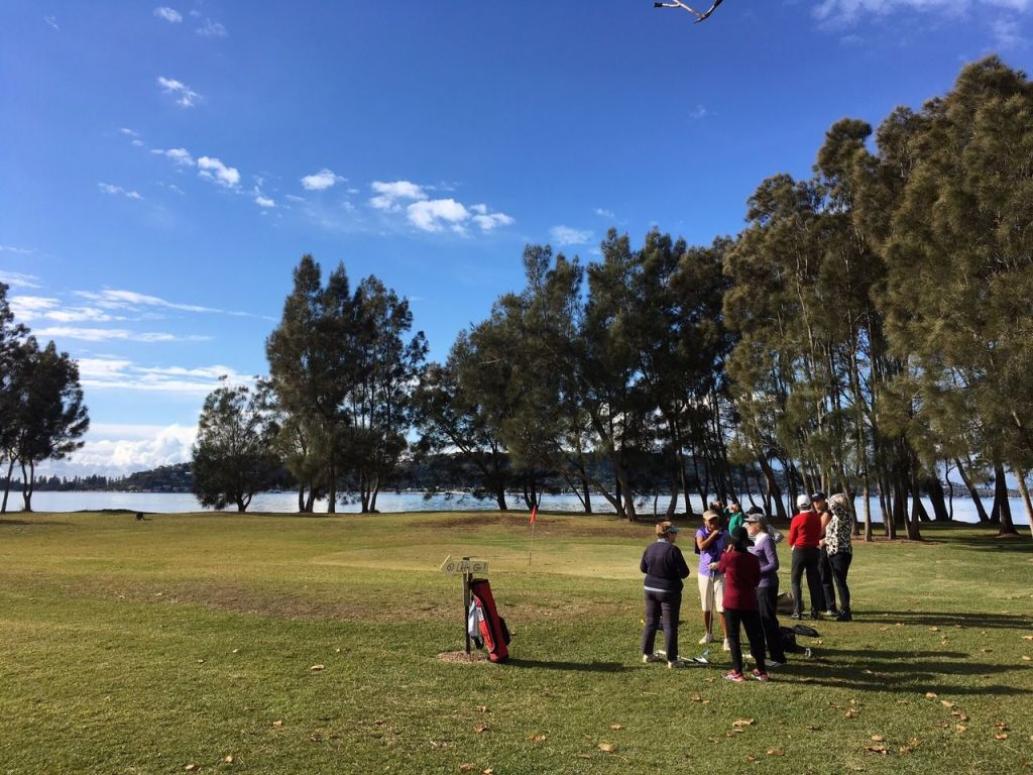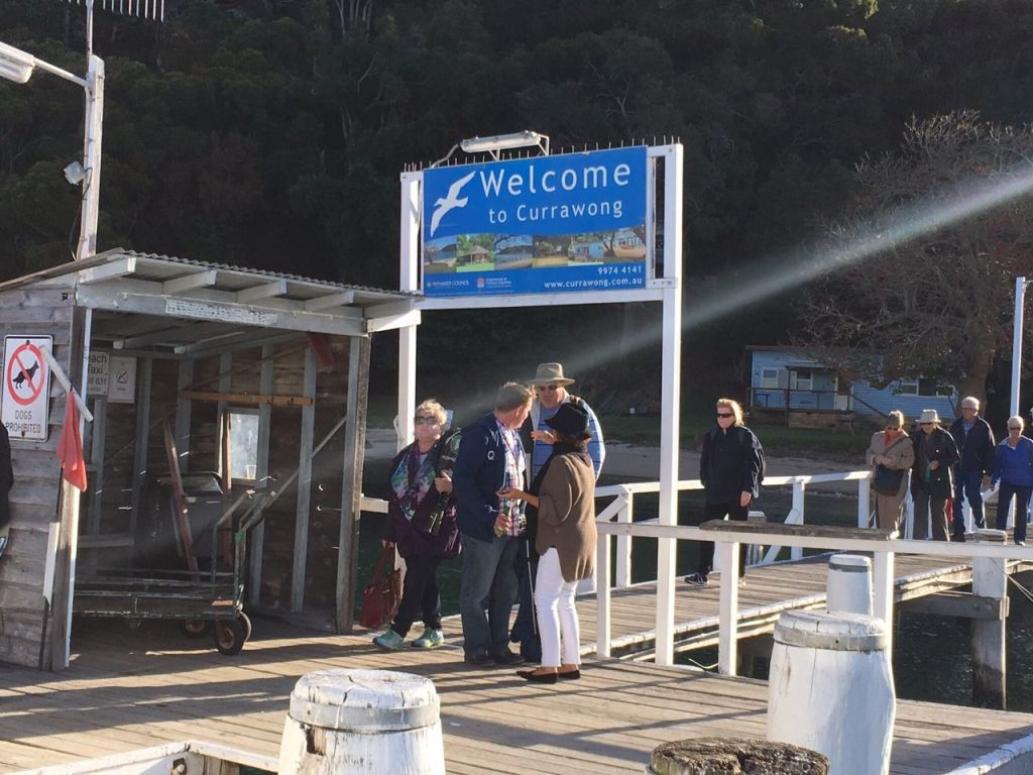 Newport Rugby (Breakers) Ladies Day 2016
Despite the rain and storm force winds the ladies of Newport Rugby club went ahead with their annual get together, moving it into the clubhouse instead of under the marquee originally planned. Although the field was closed and the games scheduled cancelled, the girls enjoyed a few hours and some great food courtesy of Char Grill Chickens. Beautiful table centrepieces arranged by Rachel Wilson made the all-male domain a bit more feminine for a few hours.

Bec Hunt and Nikki Warren organised the get together as an afternoon catch-up. Funds raised will be invested back into the club.
Pittwater Online News has loaded an album for attendees to help themselves to for their own Family Albums HERE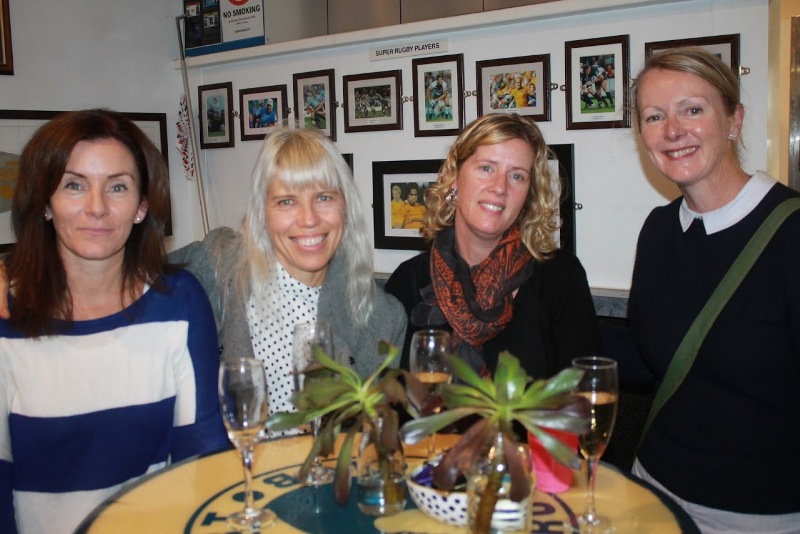 Sonia, Kim, Jo, Fiona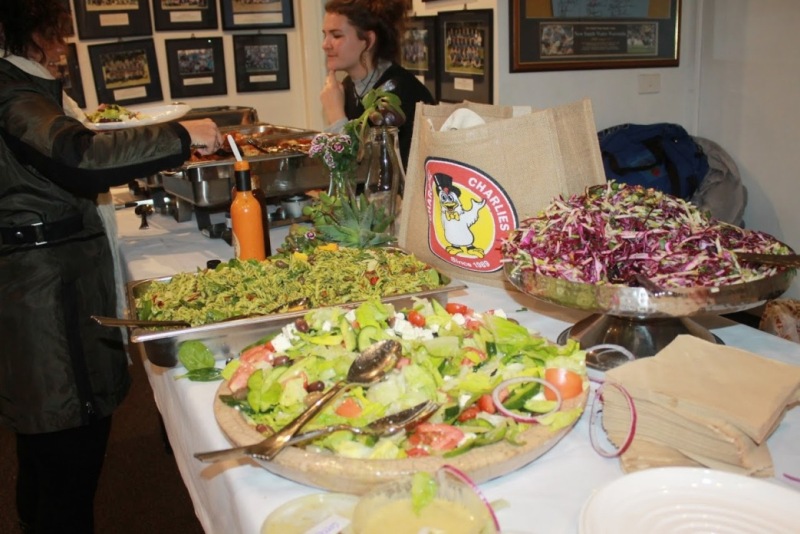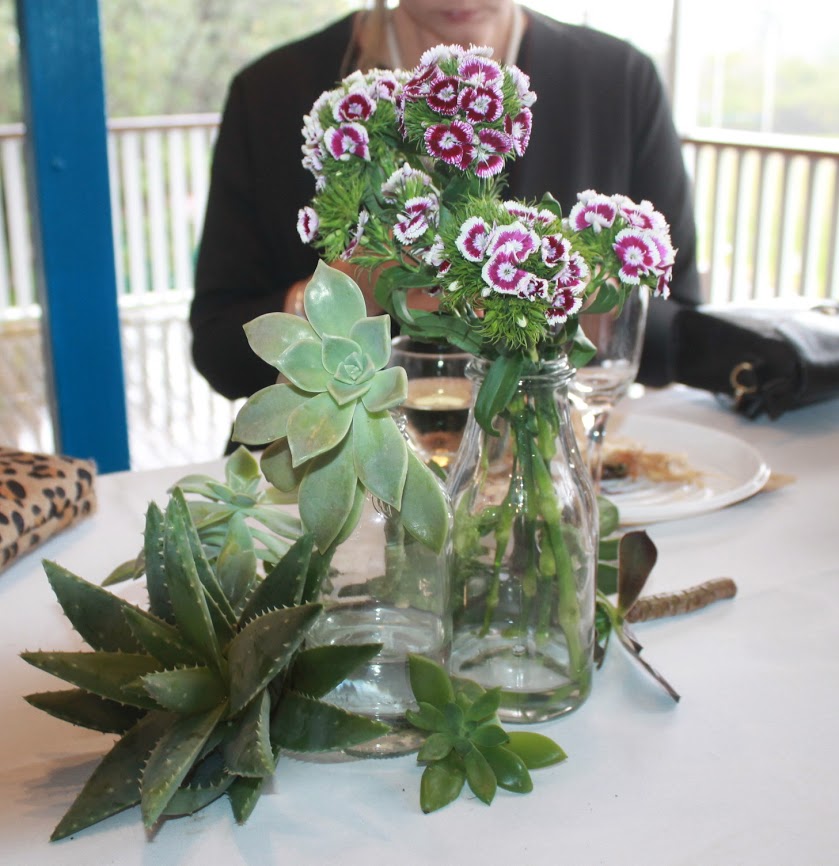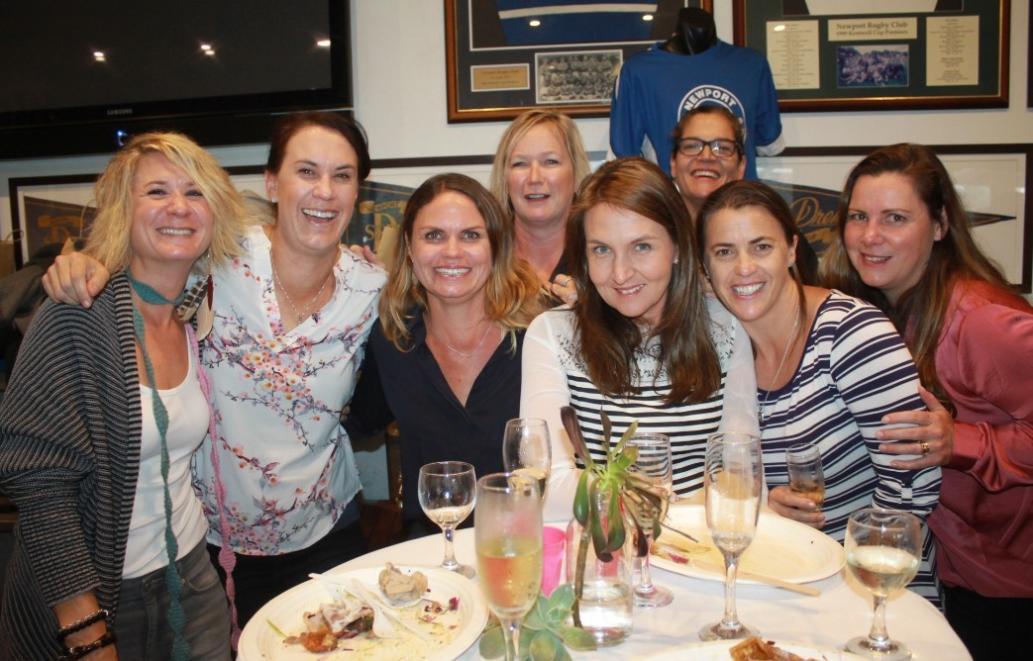 Mel, Bridget, Kelly, Angela, Jean, Jan, Pauline, Rachel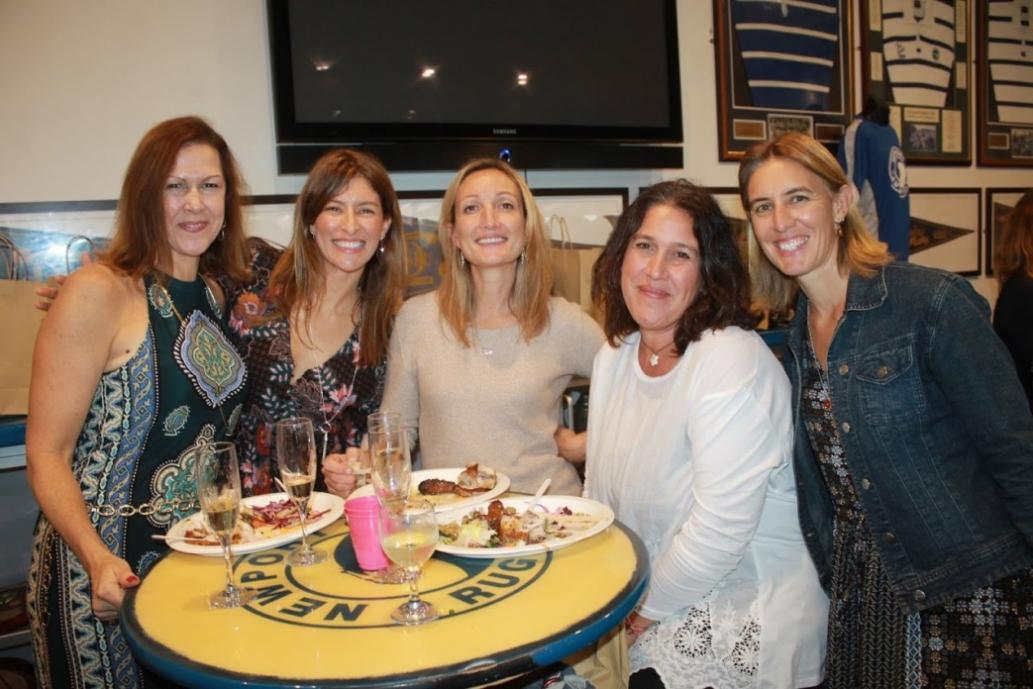 Kelly, Natalie, Karen, Tine, Katrina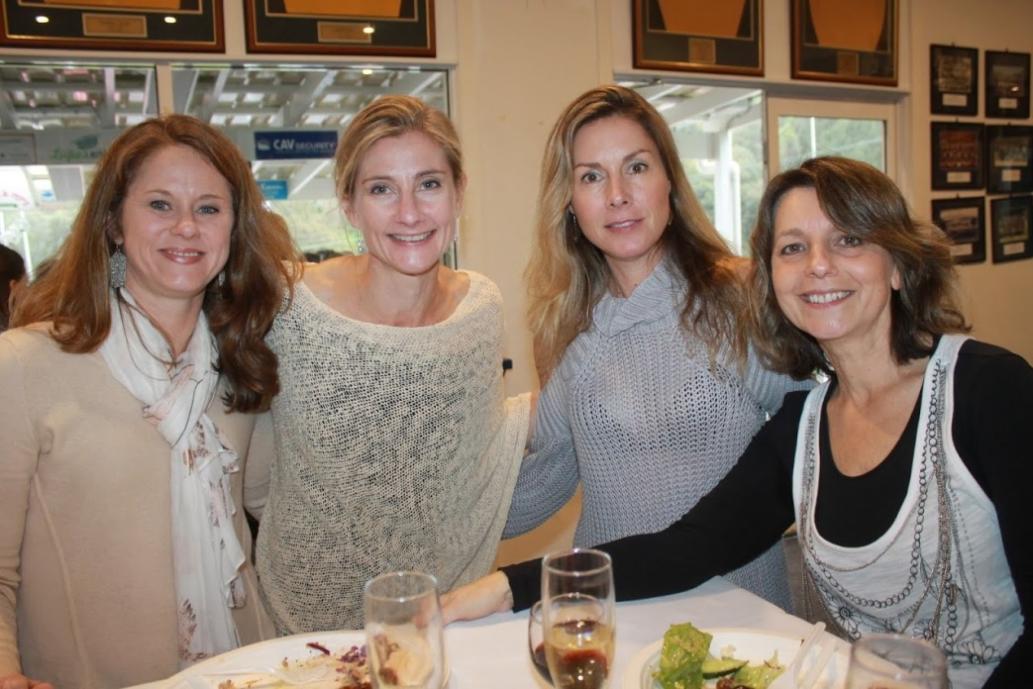 Juliet, Allison, Pip, Buki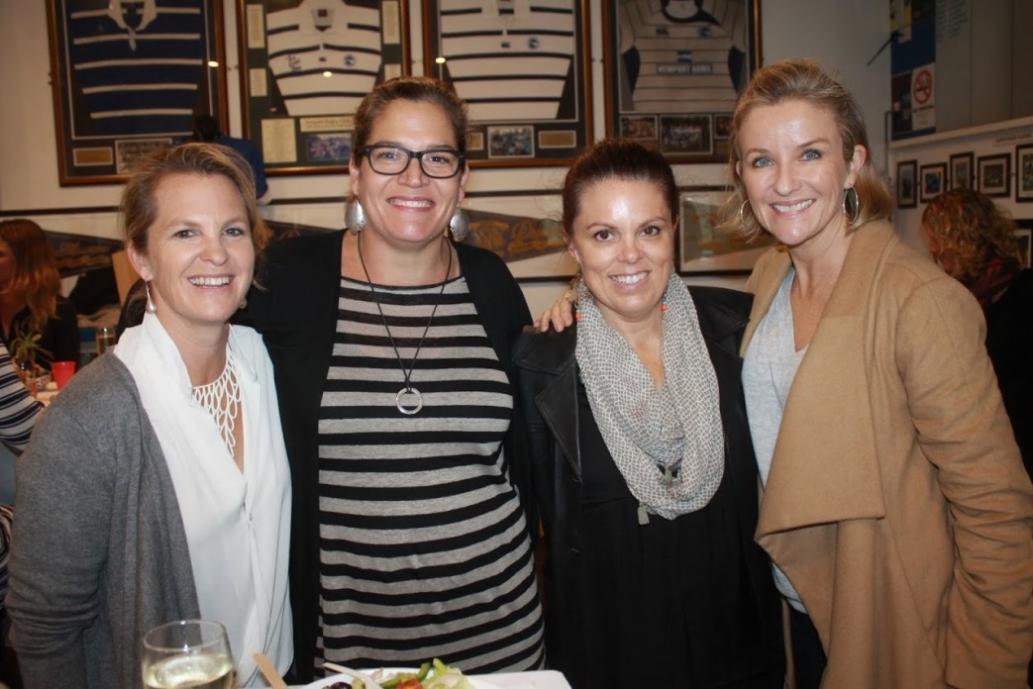 Glenda, Rachel, Ingrid, Rochelle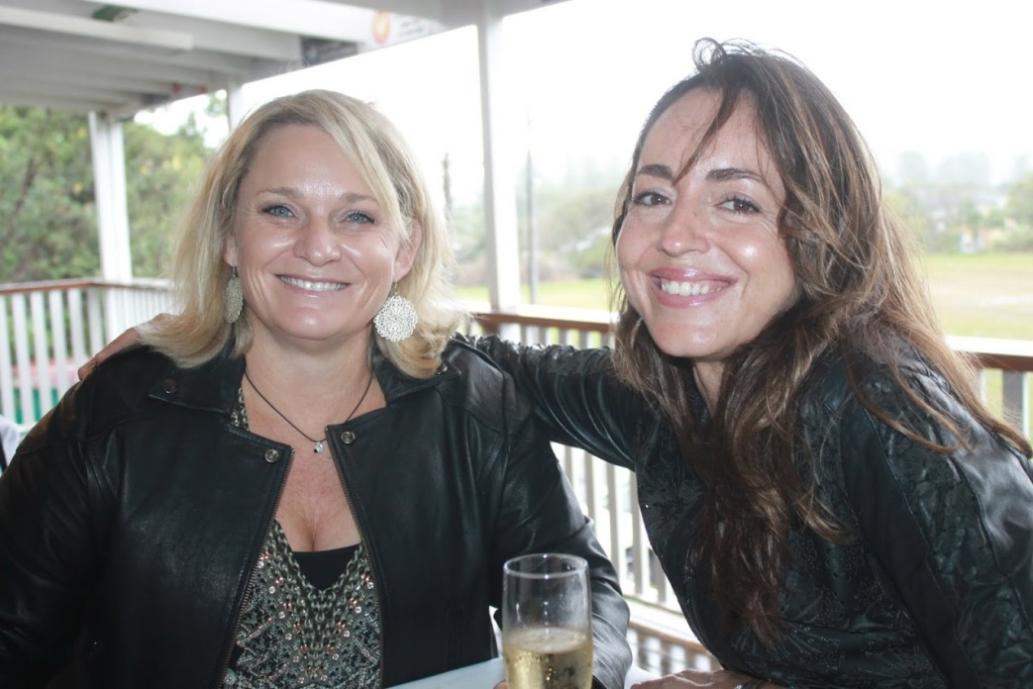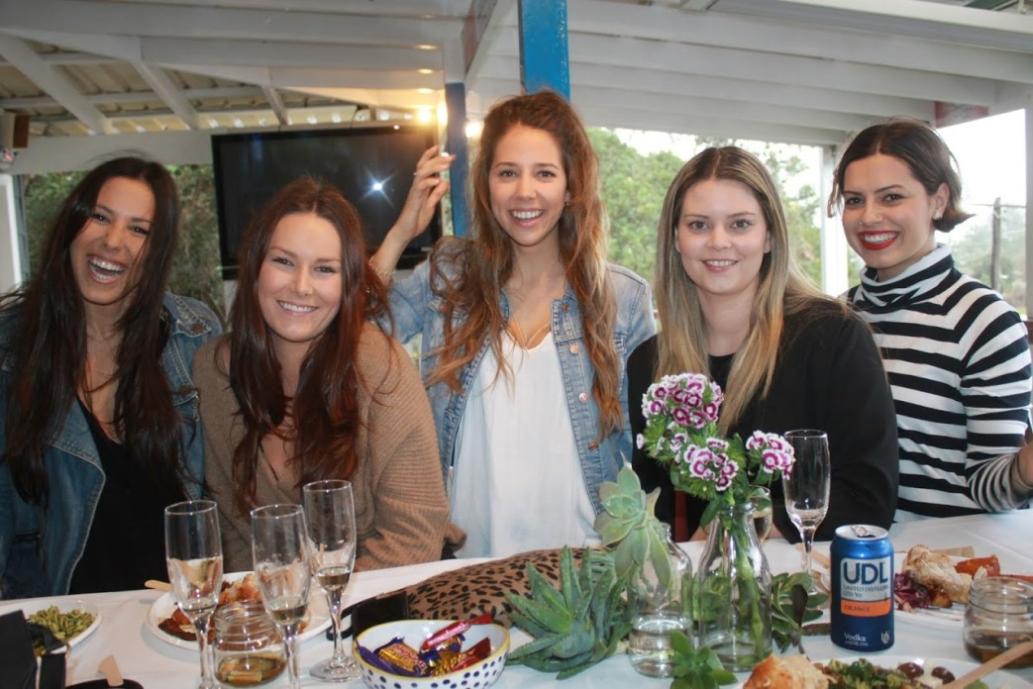 Grace, Belinda, Rell, Mel, Bek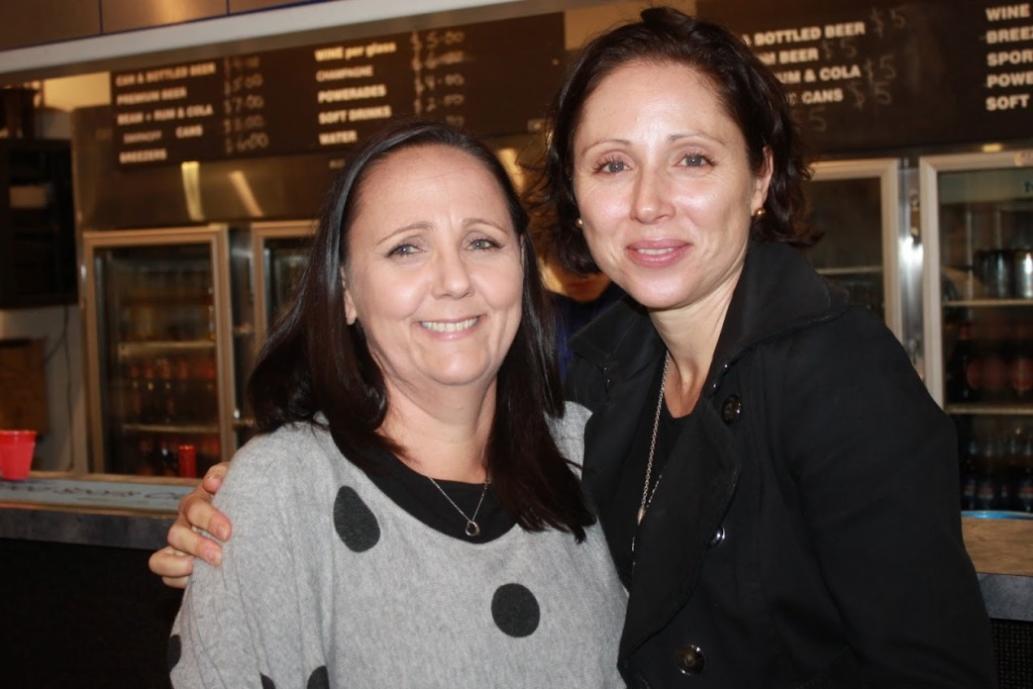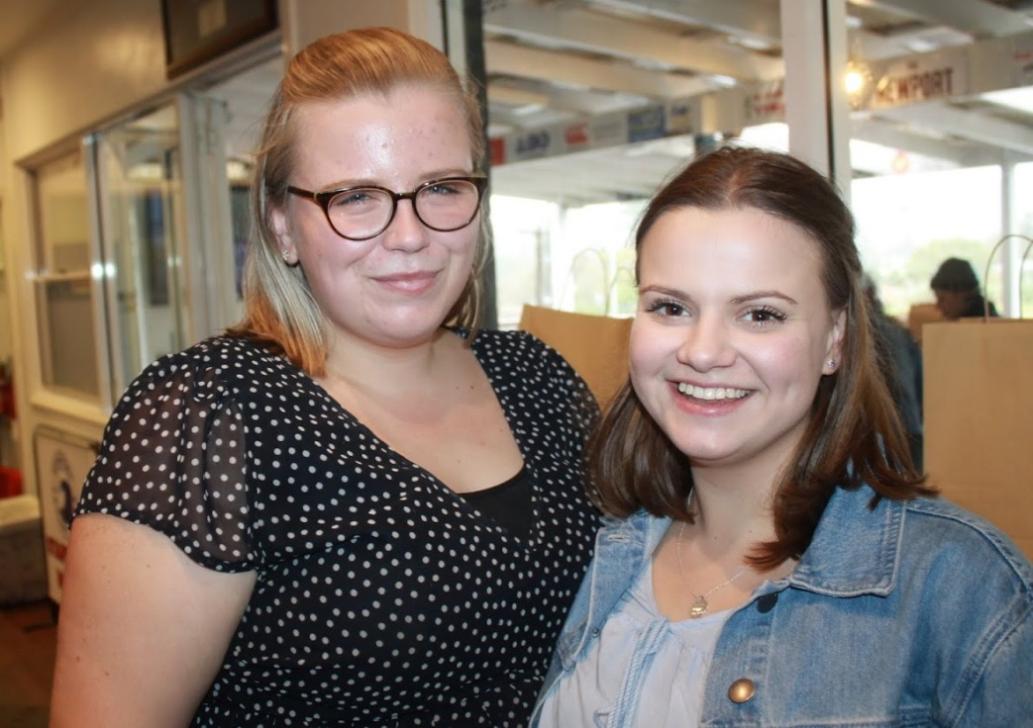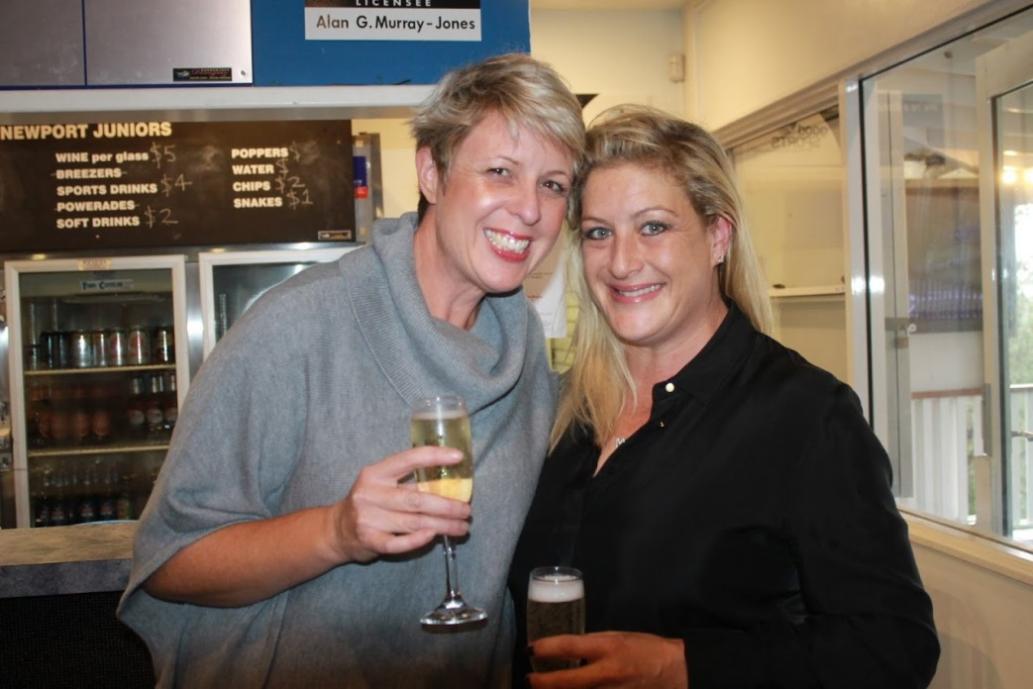 Bec Hunt with Mel Spring from L J Hooker of Newport – sponsors of Newport Rugby Club.
Pittwater Artist Trail Winter Exhibition 2016: Opening Night - Artists And Guests
Teeming rain didn't keep guests away from the opening of the 2016 Winter Exhibition of new works from the members of the Pittwater Artists Trail on Friday, June 3rd. With feasts for the eyes and senses arranged in wings off a central display of ceramic sculptures, all leading towards Geoff Searl's sculptures from native seeds and pods, or a colourful side of Robyn Parks brilliant silks to the west and Penel Bigg's glass works to the east, the space was well curated, allowing people to view without feeling closed in, even when the room became full with latecomers.
Brilliant new works by Julie Hickson, a stunner by Nada Herman, native flowers by Wendy Grainger, Claire Armstrong's fish that mesmerises, Elfriede Bartnitzky's textured depths, the peace in Jacqui Giuliano's paintings, the layers of glaze and shape melded in Willi Michalski's works, the list goes on and makes you wish for a more bountiful cheque book so you could have them all!
The annual Pittwater Artists Trail Winter Exhibition is open through to 3pm, Sunday 5th June. Treat yourself to something beautiful and stroll through these great new creations then sit back and watch the swell predicted for today while sipping something cool or having a snack at The Avalon on the Beach. Bliss!
In 2016 the Pittwater Artists Trail have an event planned for the first weekend in each season. All studios are open in March, September and December and the group exhibition, held again in June this year.
If you miss out this weekend, the next opportunity will be visiting the Atists in their studios, first weekend of Spring 2016 - September 3rd and 4th.
MC and local musician Jim Pike set a wonderful tone with offering up a few wonderful words in opening this year's Winter Exhibition.
Jim was the 'Instant Poet' on Channels 9's Midday show with Ray Martin for 8 years, and pioneered lifestyle TV, first as a writer and then reporter on Burke's Backyard for 13 years. He's also written satire, comedy and documentaries for stage, screen and TV with over 300 hours of syndicated comedy for radio alone.
Jim is married to Pittwater Artist Trail member Karen Pike. Karen makes individually crafted jewellery designs, unique works infused with Art, healing, mystery and the magical that make you feel you're giving yourself something ancient even while it's brand new. Beautiful. Jim quietly set down his guitar after an hour or so of playing and took up his pages to share his own brilliant insights on being an artist who is the other half of another artist as uch as what Art has been and is to him.
Our thanks to Jim for letting us share his words: HERE
Pittwater Online News has loaded a small album of the PAT's Winter Exhibition Opening for those who would like photos for their Family Albums HERE
A few of these run below: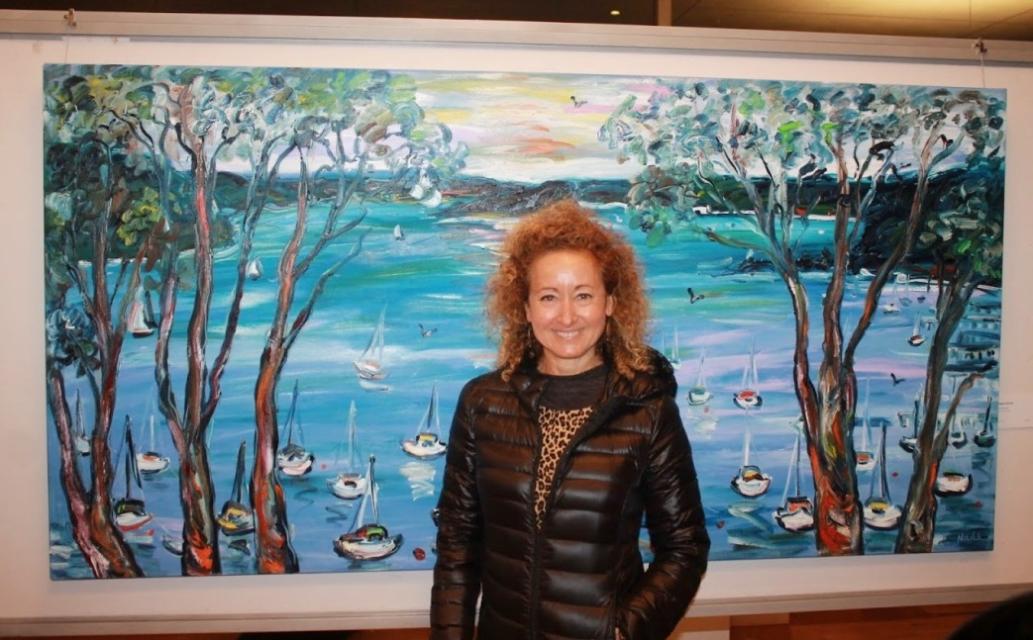 Nada Herman with new work 'Pittwater'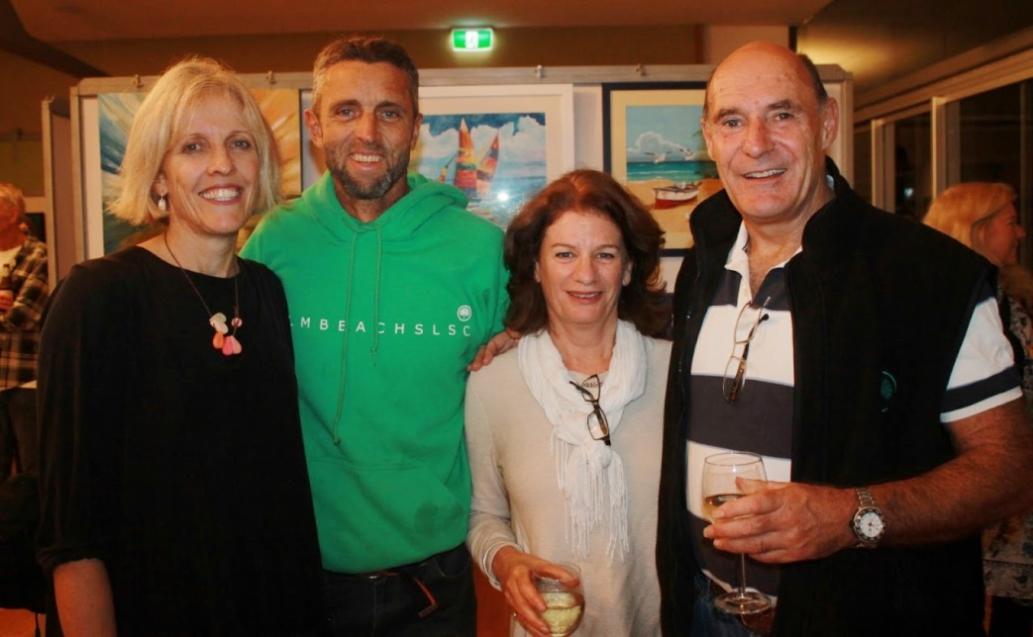 Fi and Tim Rae, Robyn and Gordon Lang – PBSLSC members come south for the night!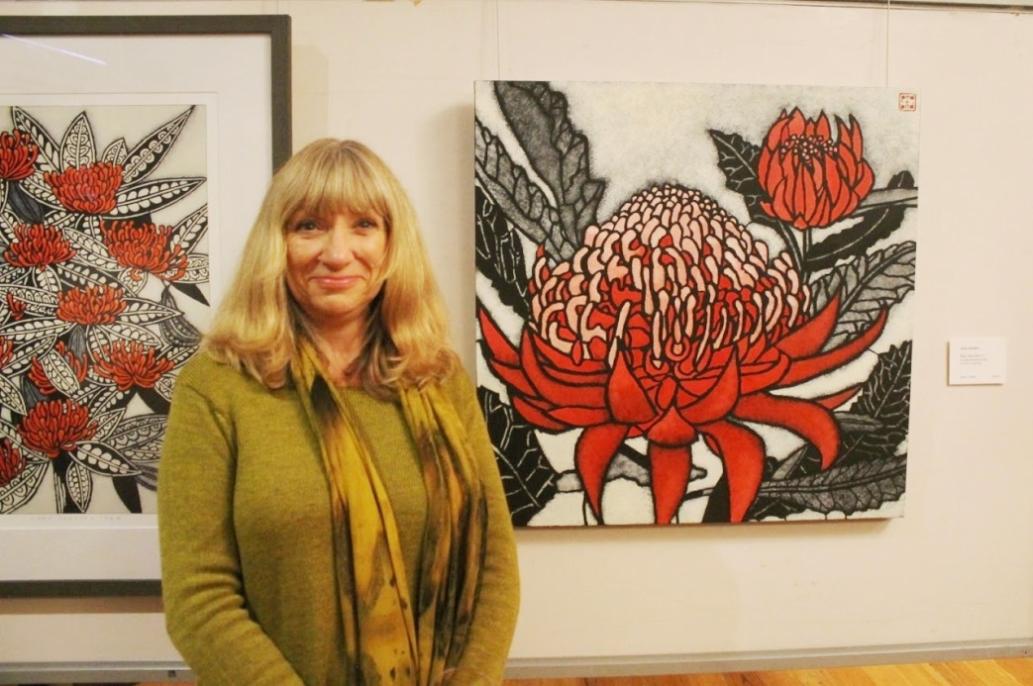 Julie Hickson – to her left is 'Red Waratah II'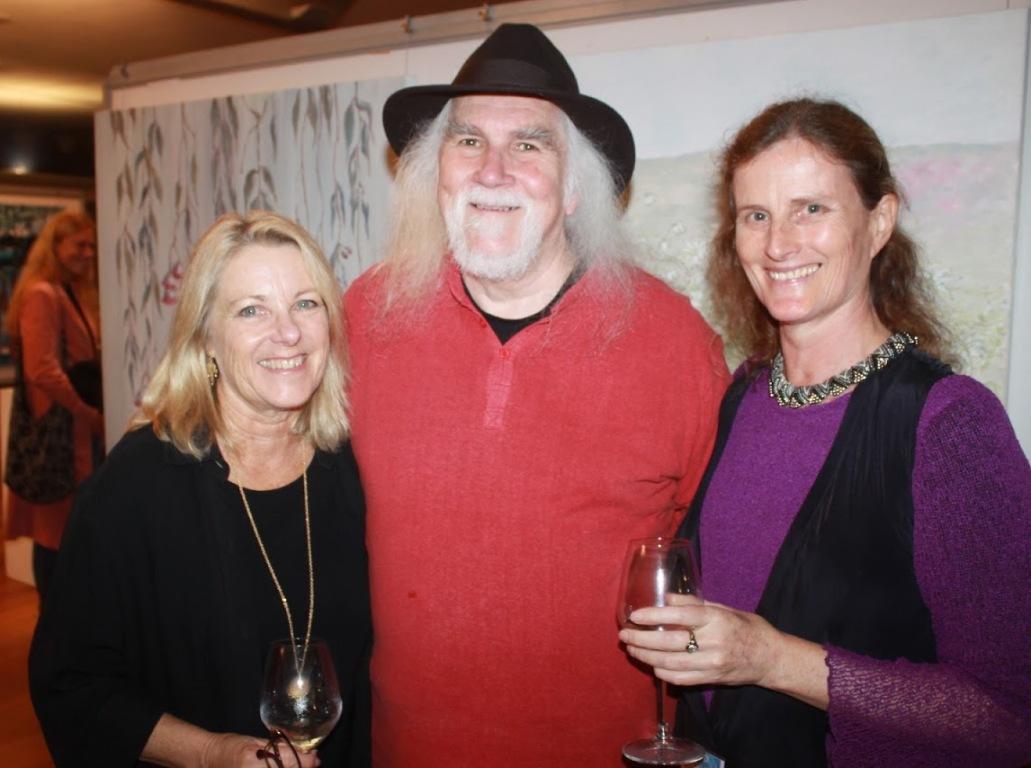 Pittwater Artist Trail's Vicki Ratcliff and Penel Bigg with Jim Pike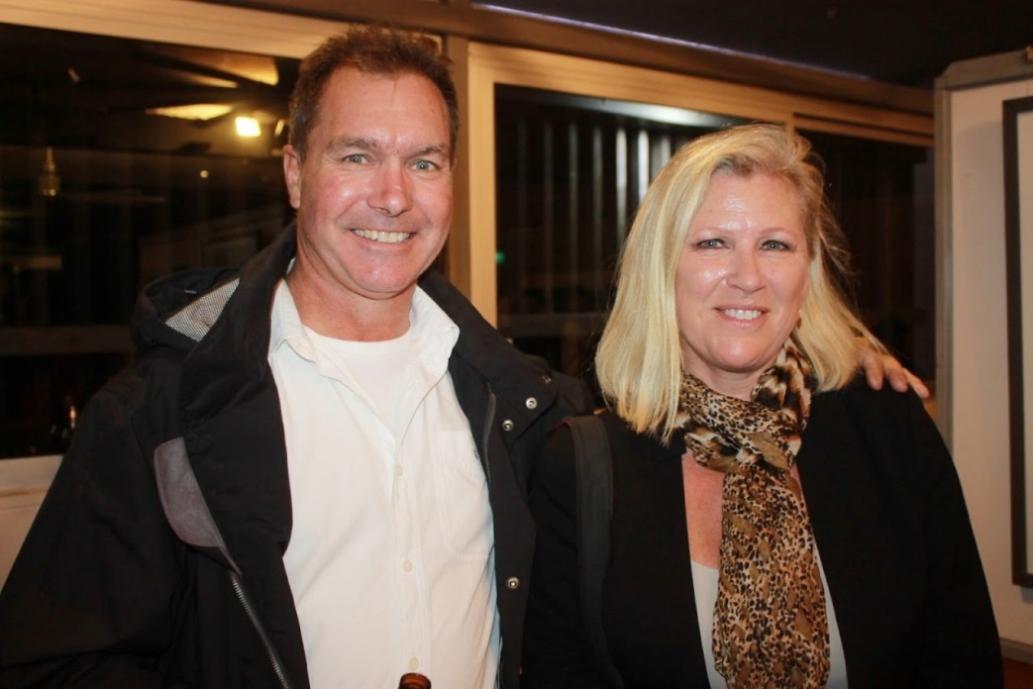 Paul Ratcliff, Pamela Pauline (Pittwater Artists Trail member - beautiful photographs)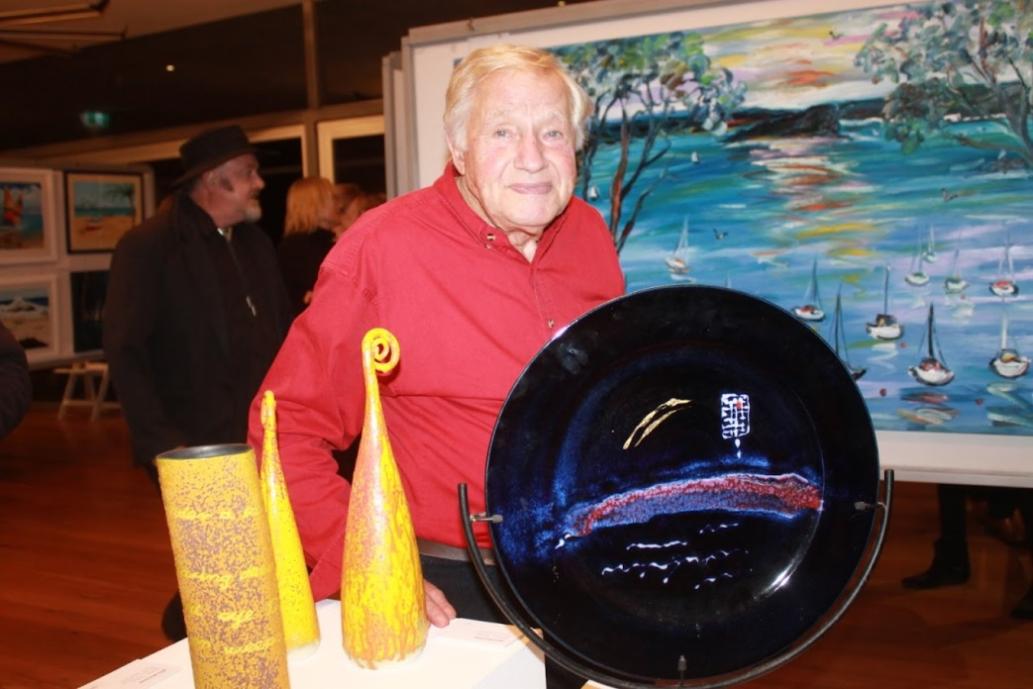 Willi Michalski with Bottle - Yellow; Springtime stoneware, chrome yellow glaze and Platter in stand - Venice stoneware, cobalt glaze with decoration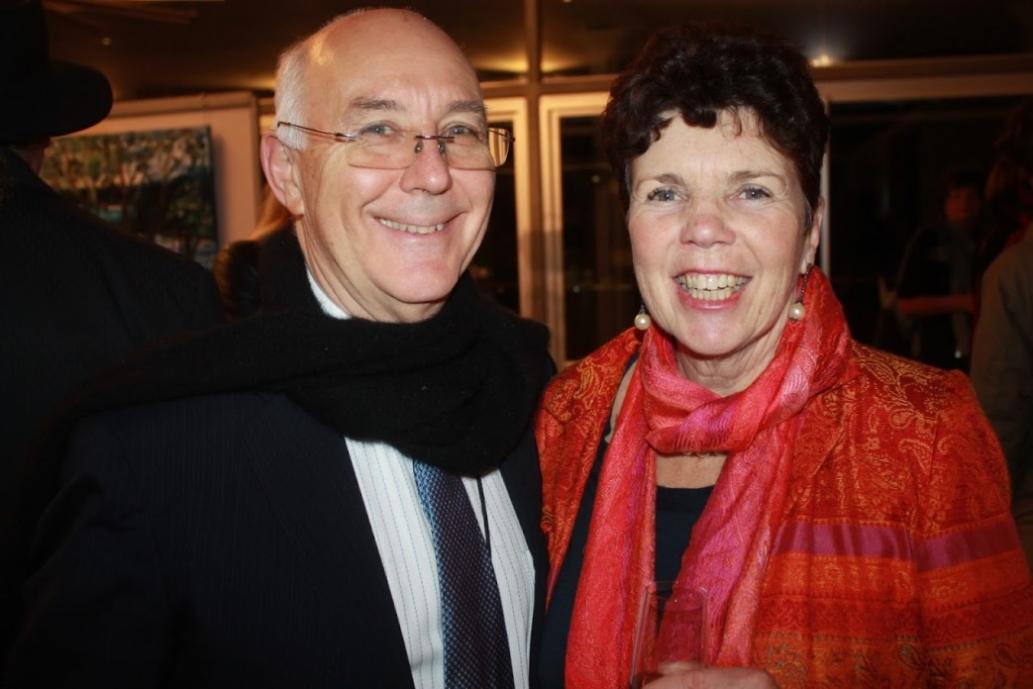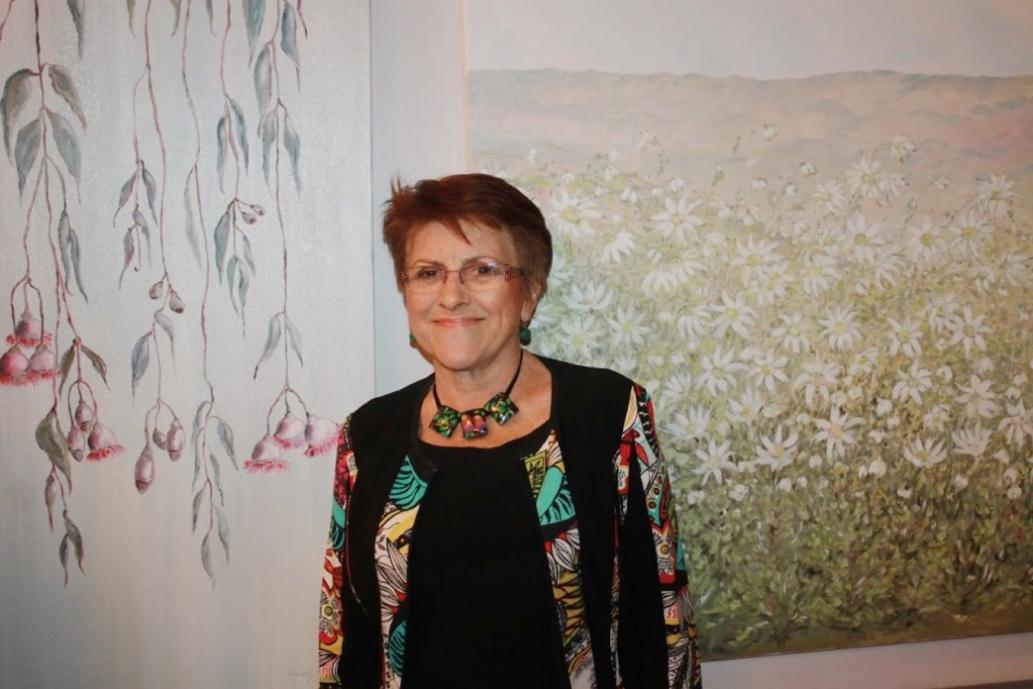 Wendy Grainger between her 'Hanging Gum' and 'Flannel Flowers'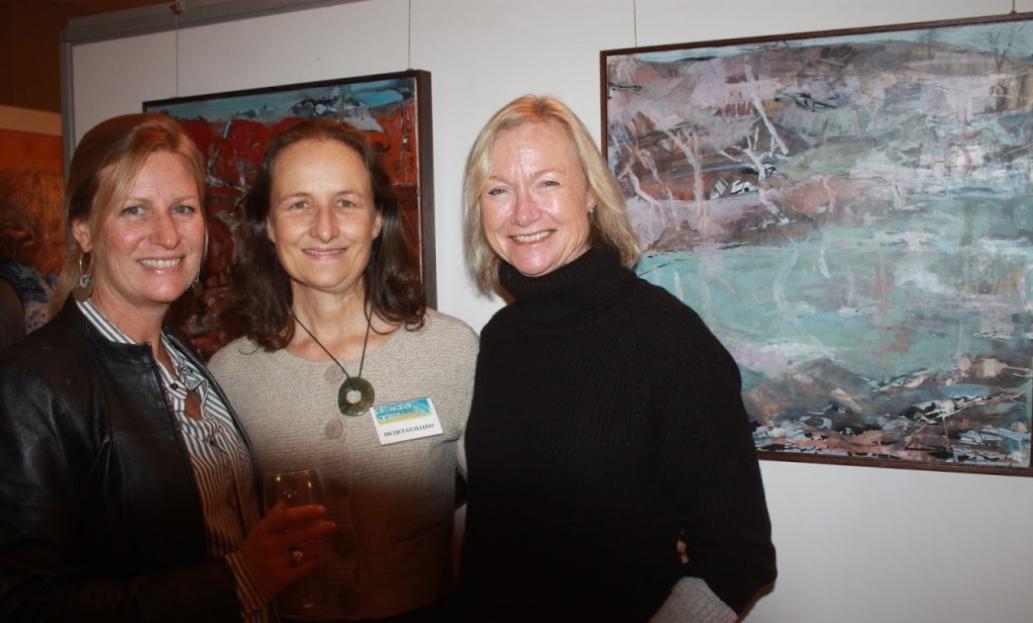 Lisa Heath, Jacqui Guliano (Pittwater Artists Trail member), Christine Hopton - in front of two of Jacqui's works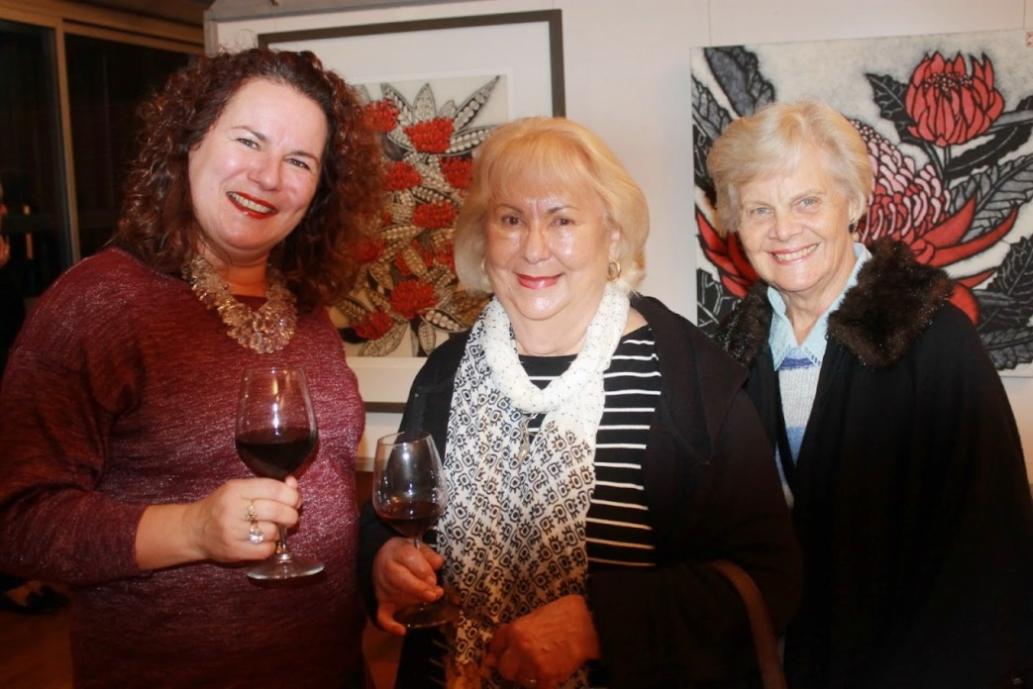 Artists Svetlana Panov and Lorrie Morgan with Janice Tynum - Peninsula Music Club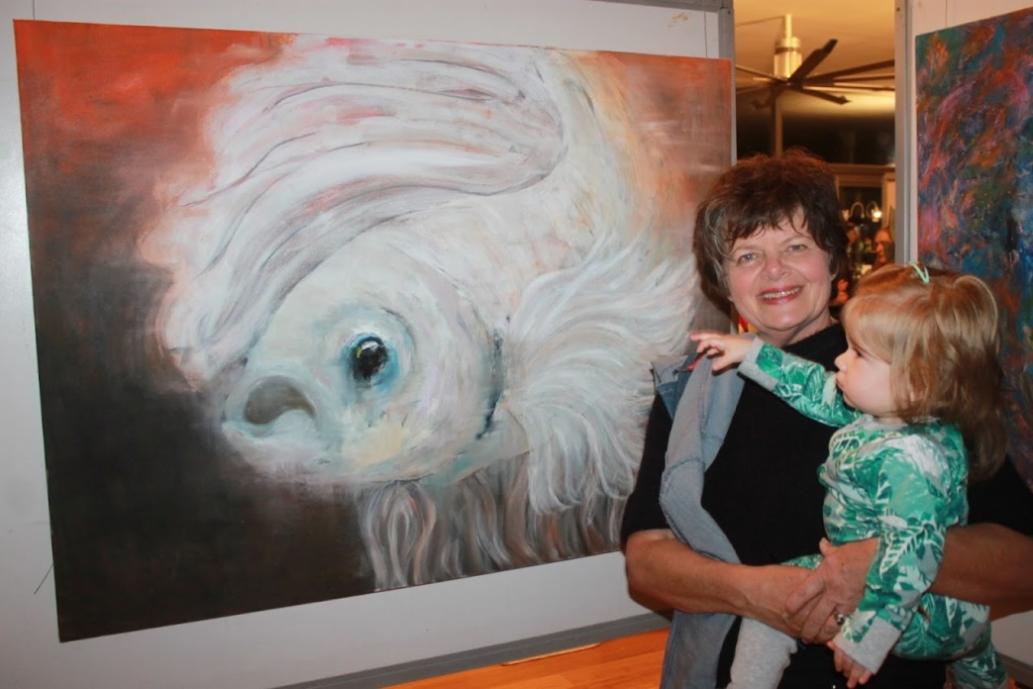 Claire Armstrong and her granddaughter – who clearly loves her work!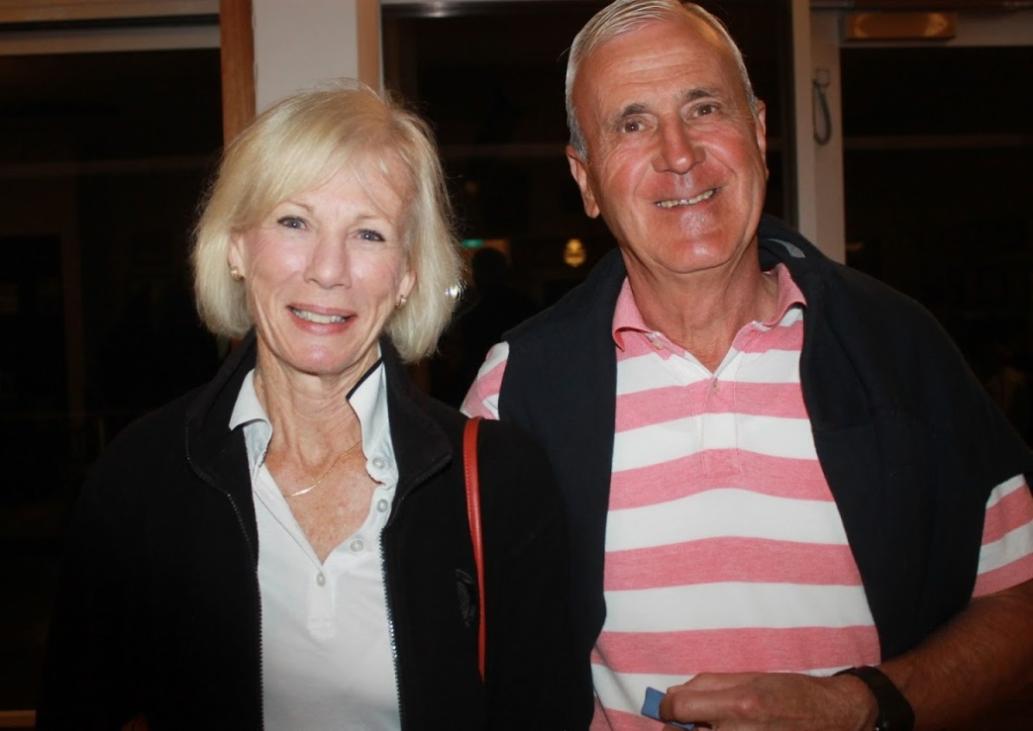 Sheridan and Allean Hudson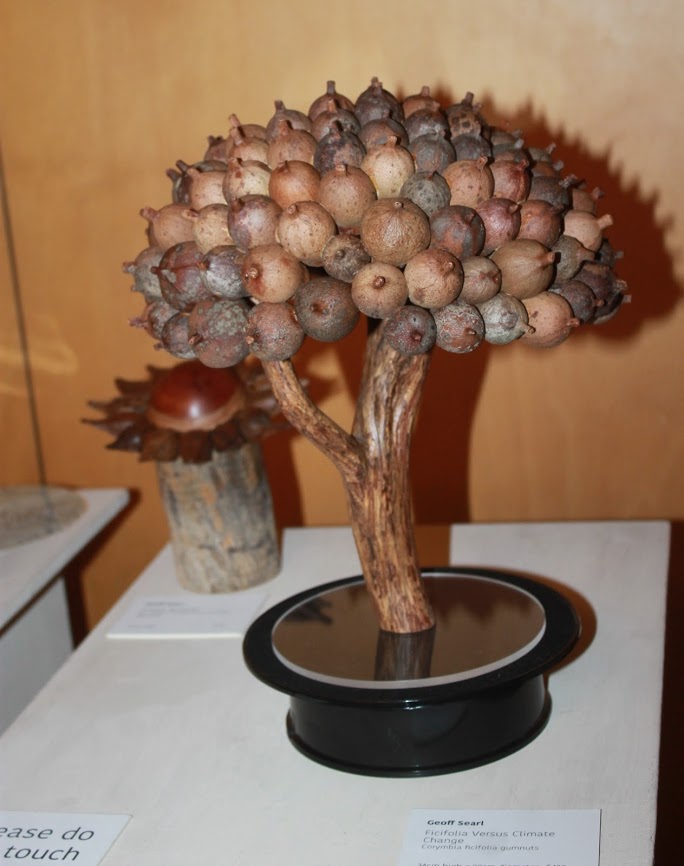 Geoff Searl's 'Ficifolia Versus Climate Change'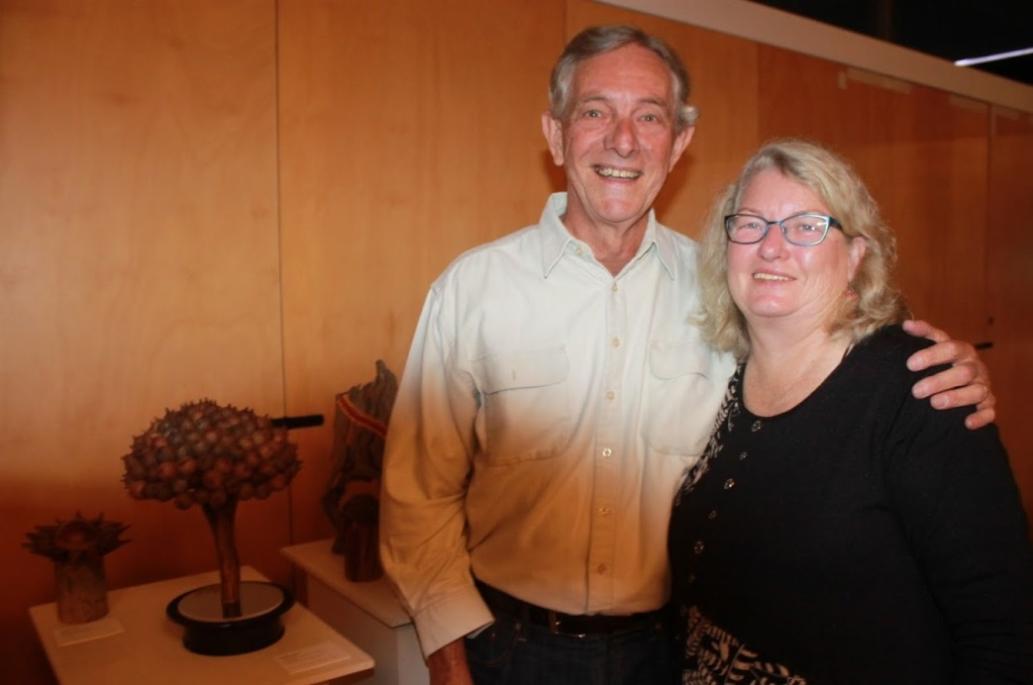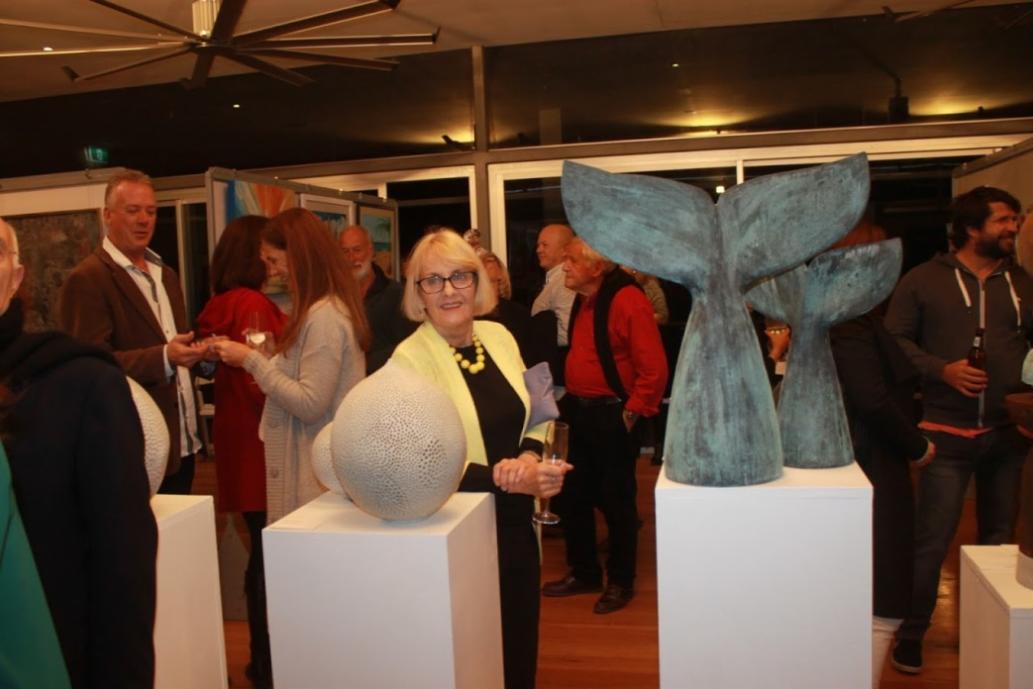 Photos by Sandra Lewis, Viktorija McDonell, Elyse Cole, Gail and Tony, and A J Guesdon, 2016.