June 19 - 25, 2016: Issue 268
Rising Drowning Toll Prompts Safety Plea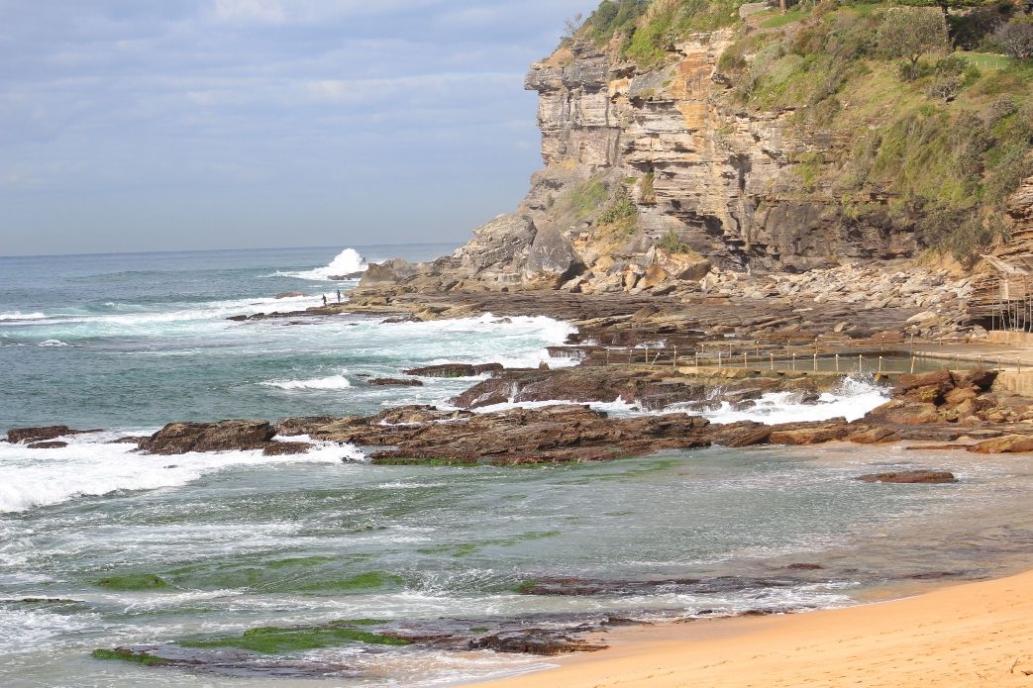 June 17, 2016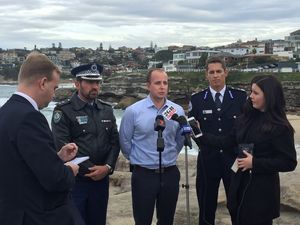 After two rock fishing deaths in the last week alone, and the highest NSW coastal drowning toll in five years, Surf Life Saving, Police, and Marine Rescue NSW are pleading with the public to be vigilant when near the water.
There have been 48 coastal drownings recorded in NSW waters during the 2015/16 season with rock fishing accounting for eight of them.
In the latest incidents the body of a 53-year-old man who drowned while rock fishing was recovered at Whale Beach in Sydney on Sunday, while a search for a man aged in his 20s who went missing at Red Rock on the state's North Coast on Thursday is ongoing.
Neither man was wearing a lifejacket.
In the last five years in NSW there have been 44 deaths attributed to the popular pastime. With new legislation mandating the use of lifejackets soon to be introduced, lifesavers have called on rock fishers to take their own safety seriously.
"Any drowning is a tragedy but what is incredibly frustrating is the fact that so many rock fishing incidents are preventable by wearing a lifejacket," said NSW Lifesaving Manger Andy Kent.
"A lifejacket is not a fashion item, it's an essential piece of rescue equipment which could buy you the extra time needed for rescuers to arrive."
Marine Rescue NSW Deputy Commissioner Dean Storey has stressed the need for greater personal responsibility and to make simple safety measures part of any water activity.
"Weather forecasts are easily accessible, safety advice is available from Surf Life Saving and Marine Rescue NSW, and lifejackets are cheap and non-intrusive. The current drowning rate is unnecessary and completely preventable – a culture change is required regarding water safety in our state."
NSW Police Marine Area Commander, Superintendent Mark Hutchings, has echoed these calls, urging the community to take extra care and prioritise safety on the water this weekend. "The key to water safety is assessing the environment and taking simple precautions.
Whether you're going to the beach, river or lake, it's important to know the conditions and possible hazards as their appearance may very well be deceiving," Supt Hutchings said.
"For those out boating or rock fishing, please always remember your most important piece of safety equipment is a life jacket. You should also make inquiries and check weather conditions before you leave home," Supt Hutchings said.
"I urge anyone planning to head out into the water or on the water to heed our safety advice, and the advice of surf lifesavers and maritime authorities.
"We're not trying to spoil anyone's fun – our top priority is keeping you safe."
The Bureau of Meteorology is monitoring a weather system that could potentially bring more powerful surf conditions and winds to the coast on Sunday and swimmers, surfers, fishers and watercraft users are advised to check forecasts.
A number of beaches will remain patrolled around NSW throughout the winter months by Council Lifeguards. Please see www.beachsafe.org.au for a full list of these patrolled locations. Volunteer lifesavers will return for the commencement of the 2016/17 season from Saturday September 24.
General Rock Fishing Safety Tips:
• Check the weather, surf conditions and tides before going fishing
• Tell someone where you are going and when you will be back
• Always wear a lifejacket
• Wear appropriate non-slip footwear and light clothing
• Always fish with a friend
• Check the warnings signs for information about the area – especially as there are no volunteer lifesavers on duty this time of the year
• Never turn your back to the water
• Do not try and retrieve anything that has fallen into the water
• Do not jump in if someone falls into the water - wait for assistance or throw an 'Angel Ring' or Lifebuoy if there is one nearby
• Additionally boaters are urged to always check conditions prior and to log on with their local Marine Rescue Base via radio or using the MarineRescue App see www.mrnsw.com.au for more information
• Call Triple Zero – Police to report an in-water emergency
Photo: NSW Lifesaving Manager, Andy Kent speaking to media alongside NSW Police Marine Area Commander, Superintendent Mark Hutchings and Marine Rescue NSW Deputy Commissioner Dean Storey at Tamarama on Friday 17 June 2016.
Rock Fisherman Dies At Whale Beach
Sunday, 12 Jun 2016- SLS NSW

Lifesavers from Avalon Beach and North Palm Beach Surf Clubs and Branch support operations have assisted the Westpac Lifesaver Rescue Helicopter in recovering the body of a rock fisher believed to have drowned at Whale Beach on Sydney's Northern Beaches on Sunday.
It is understood that the 53-year-old male had headed to the rock platform at the southern end of the beach at around 12pm yesterday.
When he didn't return home concerns were raised for his welfare ,and his son discovered his father's vehicle abandoned in a car park early on Sunday.
At the scene Police discovered the man's body near rocks and requested the assistance of lifesaving assets to help in the recovery efforts.
An Inflatable Rescue Boat from Avalon Beach, and a jet ski from North Palm Beach went to the scene where the Westpac Helicopter was able to retrieve the patient and transport him back to Palm Beach.
The man was not wearing a lifejacket and the circumstances in which he entered the water are not known.
Lifesaving Manager Andy Kent says this is another sad but preventable rock fishing tragedy.
"A dangerous surf warning was issued yesterday and as always we remind rock fishers to check forecasts, don't fish alone and above all else wear a lifejacket," said Mr Kent.
Police investigations are continuing at North Palm Beach with a report to be prepared for the coroner.