September 13 - 19, 2015: Issue 231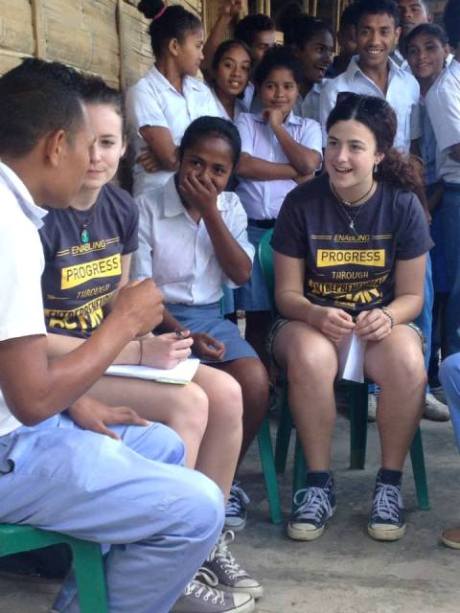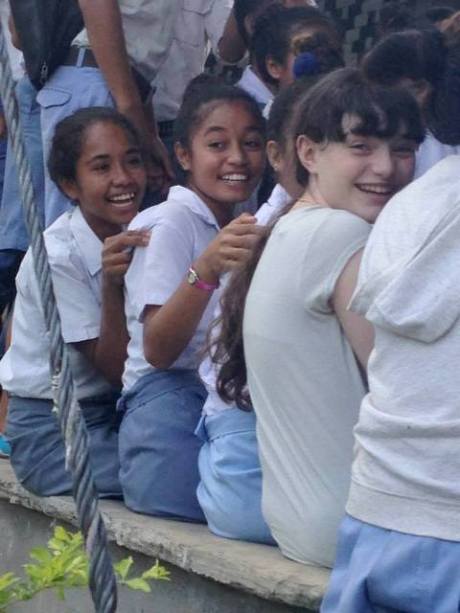 YOUTH FOR SOIBADA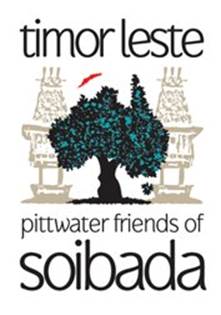 Pittwater's relationship with the village Soibada in Timor Leste began with our primary school children back in 2009. The students of Maria Regina Catholic Primary School in Avalon and Sacred Heart schools have been working with great enthusiasm over those years to build a solid friendship with the children of Soibada. They have also raised funds for much needed school supplies, literary support projects, computer training and the essential installation of the TankPro and water tanks so the children have clean drinking water. This cause was also taken up by the students of Mater Maria Catholic College and culminated in the recent visit to the village by ex students Addie Dedden and Maya Burton and Year 7 student Isabeau Harding in July this year.
As more young people in Soibada heard about Pittwater's projects and with the arrival of the internet and Facebook in the village, the idea of a "Youth for Soibada" project began. The children are the future of any sustainable development in Soibada so it seems logical that we focus some projects on the needs of youth. So much of the assistance we provide in Soibada is based on trust, friendship and understanding. For future development, the right place to forge such relationships is between the youth of both our communities.
Addie, Maya and Isabeau met with high school students at Nicolau Lobato High School. They conducted the needs assessment and interviews to determine the way ahead for the project and ascertain what is needed. The most pressing need is for simple objects. Students currently sit two to a chair and desk – if they have a desk at all. They are desperate for more books and sporting equipment. These problems are easy to fix with funding. There is a capable carpenter in the village and books and sporting equipment available in shops in the city. Rather than taking items from Australia and paying huge excess baggage and shipping costs we can also provide jobs for workers in Soibada and stimulate the local economy.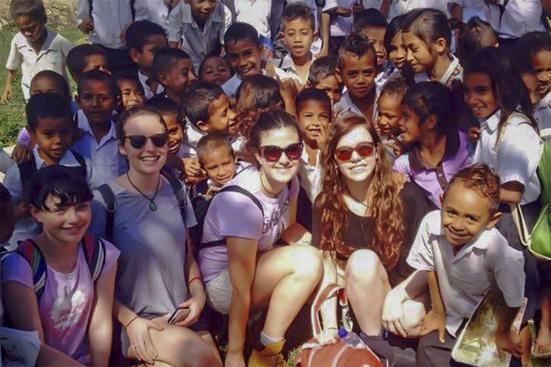 Both Maya and Addie belong to ENACTUS at the University of New South Wales. It is a group that designs projects for underprivileged countries/communities and then applies for funding to support those projects. They are now working hard to raise funds for projects in Soibada. Youth for Soibada are really focused on building a relationship between both youth communities and have been keeping in touch with the kids and teenagers in Soibada on the Facebook page.
New members to the group are very welcome. If you are interested in Youth for Soibada, or supporting one of their projects please contact Addie Dedden on addie.dedden@hotmail.com.
Please remember – volunteers are always welcome! Also check out our web page to "Buy a brick" to help build educational facilities. Find out more and donate online at: www.pittwaterfriendsofsoibada.org.au
You can contact me on tamara.harding@bigpond.com.au
Tamara Sloper Harding
Chairperson, Pittwater Friends of Soibada Inc