June 19 - 25, 2016: Issue 268
Brand New Rescue Vehicle For Surf Life Saving Sydney Northern Beaches Donated By Dee Why RSL Club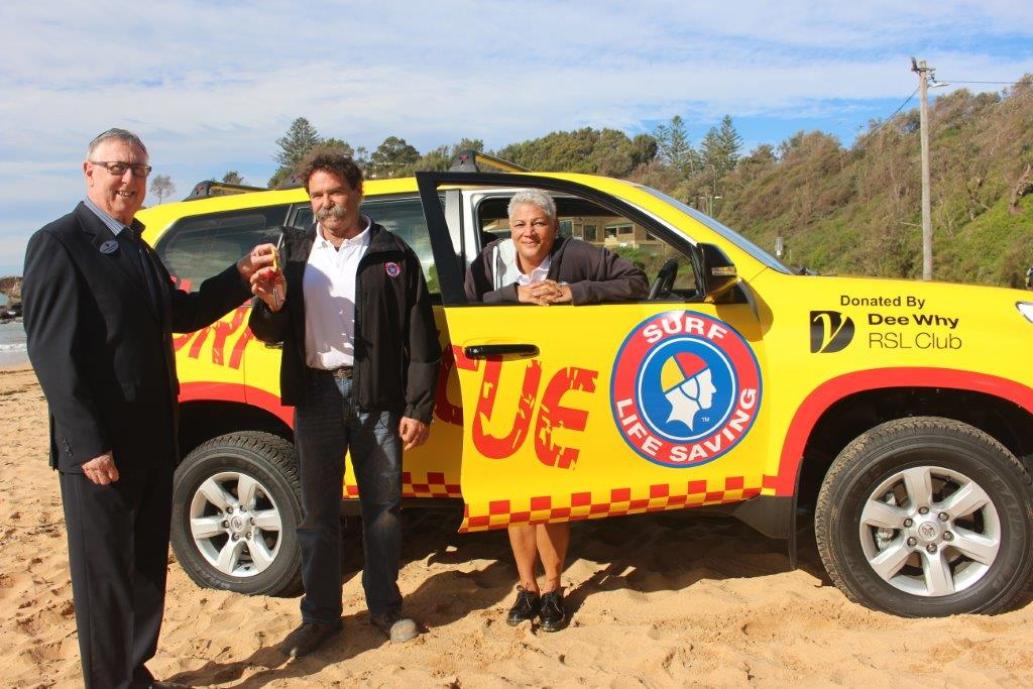 Dee Why RSL Club president Graeme Liddell hands over the keys to Geoff Raper (SLS SNB Director of Life Saving), while SNB Director of Member Services Tracey Hare-Boyd looks on - photo supplied
New rescue vehicle for Surf Life Saving Sydney Northern Beaches Donated by Dee Why RSL
A new rescue vehicle for Surf Life Saving Sydney Northern Beaches has been proudly donated by Dee Why RSL Club.
Dee Why RSL Club President Graeme Liddell made the formal presentation to the Branch with the setting at Warriewood beach on
Tuesday June 21st
.
''It is one of the most important aspects of our club's grant program and we support Sydney Northern Beaches, obviously, and we support individual surf clubs but this is the first time we have gone into a partnership of such magnitude. So we are very, very pleased,'' Mr Liddell said.
Dee Why RSL Club have previously been a Branch sponsor for a rescue jet ski and All Terrain Vehicle.
''This is the biggest. It is a three-year deal ($25,000 a year) and we would think that this would be the start of a continuing partnership of this magnitude,'' Mr Liddell said.
''Being a partnership, Sydney Northern Beaches support Dee Why RSL with functions and things and that is very important, too. We are together and we have a very rosy future.''
Mr Liddell added: ''The car is very, very impressive. You won't miss it. I think it is appropriate. It stands out and that's what people need to see.''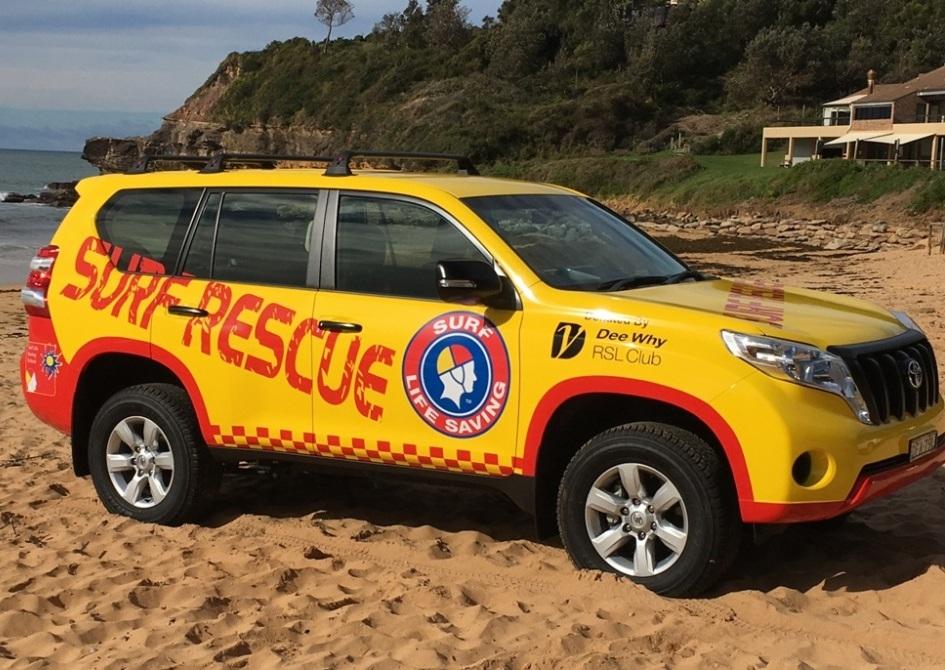 Surf Life Saving Sydney Northern Beaches Director of Life Saving Geoff Raper says the new rescue vehicle for the Branch, which has been donated by Dee Why RSL Club, has more advantages than previous vehicles.
The Duty Officers will use the brightly coloured yellow-red vehicle when they patrol between the 21 beaches from North Palm beach to Manly.
''It is extremely generous of Dee Why RSL to be one of our major sponsors,'' Geoff said.
"They have looked after us with RWC jet skis for our support operations and now they are looking after us with a three-year sponsorship deal with the rescue vehicle (Toyota Prado).
''It (this vehicle) has the capabilities of pulling our RWCs off the beach, whereas we didn't have that capability before with the smaller vehicle (Subaru).
''It is a more suitable vehicle for what we do if we need to get onto the beach. We may have to get under Barrenjoey Headland or something to get a vehicle up there as opposed to the old Subaru which didn't have that capability on soft sand.
''And if we do have an incident where the jet ski breaks down, we can use this vehicle to tow it off the beach.''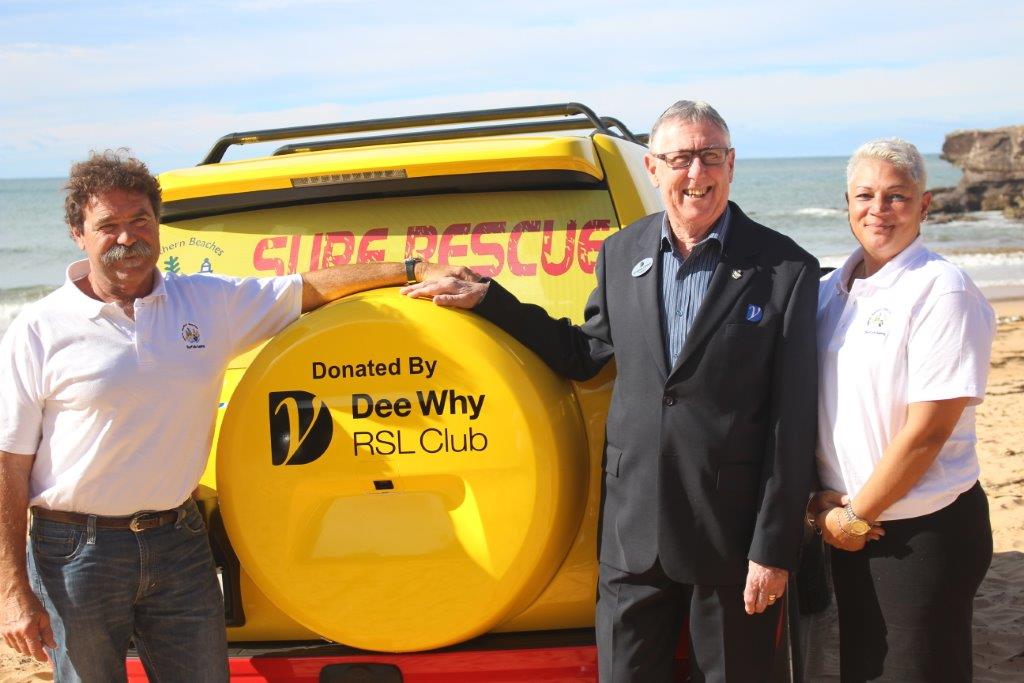 Proud moment for Geoff, Graeme and Tracey at Warriewood beach.