Inbox and Environment News: Issue 463
August 23 - 29, 2020: Issue 463
Students Take A Seat At The Table
August 17, 2020
Students at NSW public schools have two new platforms to help shape their education system.
Minister for Education Sarah Mitchell today announced the first Minister's Student Council, a group of students that will have a direct influence on education and school policy that affects students.
A new online Student Voice Hub has also launched, giving all NSW students a platform to share their views and creativity with the wider community.
Ms Mitchell said that the two new platforms are exciting and important tools for students, giving them greater capacity to provide feedback to government.
"Students are at the centre of everything we do in education and these platforms empower them to influence public policy," Ms Mitchell said.
"The Student Council will be the peak forum for interaction between NSW public school students, the department and myself."
Ms Mitchell said students would decide the exact design of the council but it is expected that all secondary students will have the opportunity to provide input.
"Delegates will be elected from a range of secondary schools to form the council and will meet with decision-makers within the NSW schools system to develop policy," Ms Mitchell said.
The council is reinforced by the new Student Voice Hub strengthening the ongoing engagement of students with the department, each other and the wider community.
Ms Mitchell said the Student Voice Hub is a partnership in learning and listening that will play a key role in building a better education system as student perspectives, experiences and aspirations shape and enrich our schools and communities.
"The Student Voice Hub would also provide students opportunities to refine their writing and content creation skills along with pitching their stories and ideas," Ms Mitchell said.
"As part of the submission process to the hub, students will have the opportunity to refine their ideas and articles."
The first elected Minister's Student Council will begin in 2021. Further information about being involved in the council will be provided to school principals.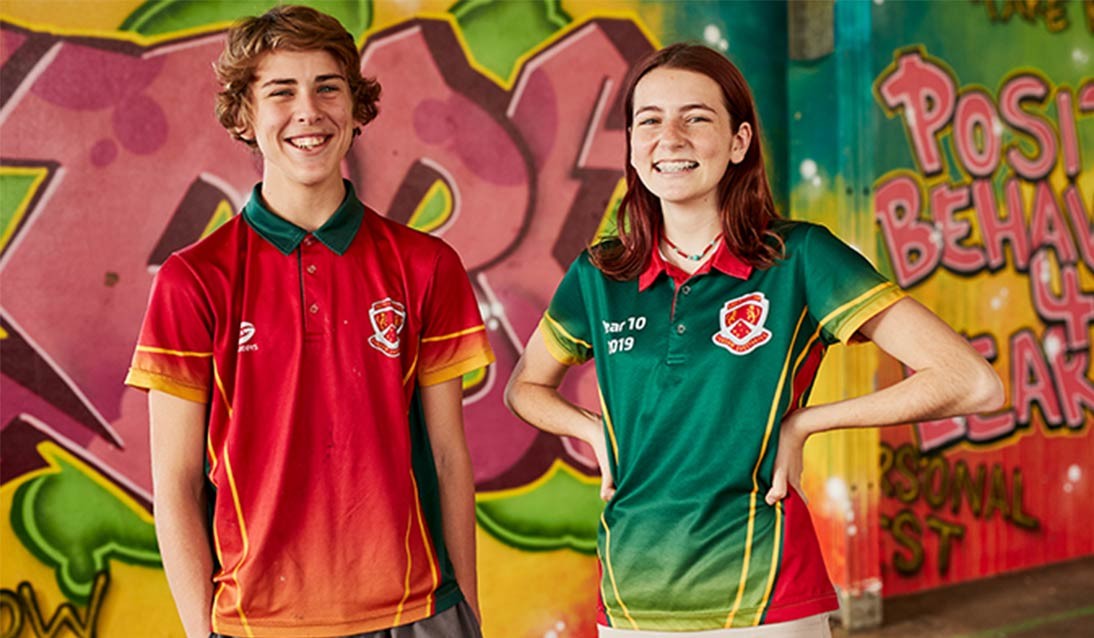 Meanwhile... Back At The Ranch
This expression originated as a stock subtitle in silent movies and at first the reference to the ranch was literal.
Later, as the phrase became a cliché, it was used more and more loosely and with a growing sense of mockery or levity, often with a vague focus, but often to indicate a time lapse - a period of waiting...waiting....waiting.
The film below is an example of early western films from the silent era. Found at the Internet Archives, where you can access tons of old movies and books, this one has been chopsen to share with you as it has a few singularities and historic footage.
Sky High (1922) was filmed on location at The Grand Canyon and with nicely integrated aerial photography to boot, some of the first of it's kind. This is a showcase of Tom Mix, legendary real life cowboy, at his best. Riding hard, fighting hard, saving the day and the damsel in distress . It includes one take stunt work as well. Late in the picture a white horse Tom is riding takes a nasty, unintentional fall. Tom re-mounts and continues with the shot in hot pursuit. It's a very physical film in many ways.
J. Farrell MCDonald makes a couple of brief appearances as the outlaw leader and shows some subtle sensitivity. McDonald was a very good actor who would not hit his stride until sound came in with mature roles of various types in both "A" & "B" pictures.
Thomas Edwin Mix (born Thomas Hezikiah Mix; January 6, 1880 – October 12, 1940) was an American film actor and the star of many early Western movies between 1909 and 1935. Mix appeared in 291 films, all but nine of which were silent movies. He was Hollywood's first Western star and helped define the genre as it emerged in the early days of the cinema.

Mix was born January 6, 1880, in Mix Run, Pennsylvania, about 62 miles (100 km) north of State College, Pennsylvania, to Edwin Elias Mix and Elizabeth Heistand. He grew up in nearby DuBois, Pennsylvania, where his father, a stable master for a wealthy lumber merchant, taught him to ride and love horses. He spent time working on a local farm owned by John DuBois, a lumber businessman. He had dreams of being in the circus and was rumored to have been caught by his parents practising knife-throwing tricks against a wall, using his sister as an assistant.
In April 1898, during the Spanish–American War, he enlisted in the Army under the name Thomas E. (Edwin) Mix. His unit never went overseas, and Mix later failed to return for duty after an extended furlough when he married Grace I. Allin on July 18, 1902. Mix was listed as AWOL on November 4, 1902, but was never court-martialed nor apparently even discharged. His marriage to Allin was annulled after one year. In 1905, Mix married Kitty Jewel Perinne, but this marriage also ended within a year. He next married Olive Stokes on January 10, 1909, in Medora, North Dakota. On July 13, 1912, Olive gave birth to their daughter Ruth.
In 1905, Mix rode in President Theodore Roosevelt's inaugural parade with a group of 50 horsemen led by Seth Bullock, which included several former Rough Riders. Years later, Hollywood publicists muddled this event to imply that Mix had been a Rough Rider himself.
Mix went to Oklahoma and lived in Guthrie, working as a bartender and other odd jobs. He was briefly night marshal[3] of Dewey, Oklahoma, in 1911. He eventually found employment at the Miller Brothers 101 Ranch, one of the largest ranching businesses in the United States, covering 101,000 acres (41,000 ha), hence its name. The ranch had its own touring Wild West show in which Mix appeared. He stood out as a skilled horseman and expert shot, winning national riding and roping contests at Prescott, Arizona, in 1909, and Canon City, Colorado, in 1910.
Mix began his film career as a supporting cast member with the Selig Polyscope Company. His first appearance was in a short film, The Cowboy Millionaire, released on October 21, 1909. In 1910, he appeared as himself in a short documentary film, Ranch Life in the Great Southwest, in which he displayed his skills as a cattle wrangler. Shot at the Selig studio in the Edendale district of Los Angeles (now known as Silver Lake), the film was a success, and Mix became an early motion picture star.
Mix performed in more than 100 films for Selig, many of which were filmed in Las Vegas, New Mexico. While with Selig he co-starred in several films with Victoria Forde, and they fell in love. He divorced Olive Stokes in 1917. By then, Selig Polyscope had encountered severe financial difficulties, and Mix and Forde both subsequently signed with Fox Film Corporation, which had leased the Edendale studio. The Fox Film Corporation was an American company that produced motion pictures, formed by William Fox on February 1, 1915. It was the corporate successor to his earlier Greater New York Film Rental Company and Box Office Attractions Film Company. Mix and Forde married in 1918 and had a daughter, Thomasina (Tommie) Mix, in February 1922.
Mix made more than 160 cowboy films throughout the 1920s. These featured action-oriented scripts contrasted with the documentary style of his work with Selig. Heroes and villains were sharply defined and a clean-cut cowboy always saved the day. Millions of American children grew up watching his films on Saturday afternoons. His intelligent and handsome horse, known as "Tony the Wonder Horse", also became a celebrity. Mix did his own stunts and was frequently injured.
In 1913, Mix moved his family to a ranch he purchased in Prescott called Bar Circle A Ranch. He spent a lot of time at the ranch when taking a break from filming. A number of the movies were actually filmed in the Prescott home. During this time, Mix had success in the local Prescott Frontier Days rodeo, which lays claim to being the "world's oldest rodeo." In 1920, he took first prize in a bull-riding contest. Today, his Bar Circle A Ranch developed into a planned community called Yavapai Hills where there is still a street named Bar Circle Ranch Road.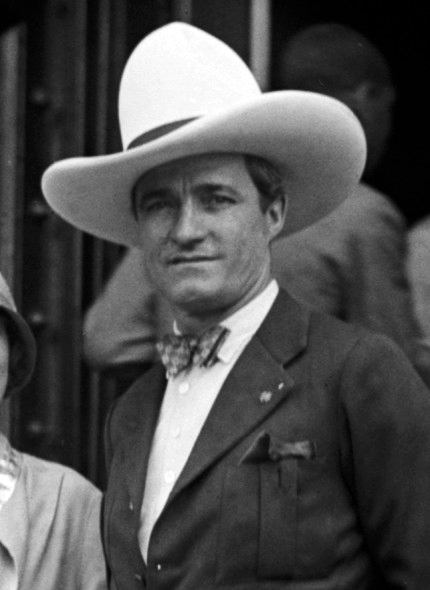 Tom Mix in 1925, National Photo Company - This image is available from the United States Library of Congress's Prints and Photographs division under the digital ID npcc.13634.
Mix's salary at Fox reached $7,500 a week. Gossip columnist Louella Parsons wrote that he had his initials in electric lights on the top of his house. His performances were noted for their realism and for screen-friendly action stunts and horseback riding, attention-grabbing cowboy costumes, and showmanship. At the Edendale lot, Mix built a 12-acre (4.9 ha) shooting set called Mixville. Loaded with western props and furnishings, it has been described as a "complete frontier town, with a dusty street, hitching rails, a saloon, jail, bank, doctor's office, surveyor's office, and the simple frame houses typical of the early Western era."[This quote needs a citation] Near the back of the lot an Indian village of lodges was ringed by miniature plaster mountains which were said to be, on screen, "ferociously convincing".[This quote needs a citation] The set also included a simulated desert, a large corral, and (to facilitate interior shots) a ranch house with no roof.
In 1929, Mix was a pallbearer at the funeral of Wyatt Earp.
Mix appeared with the Sells-Floto Circus in 1929, 1930, and 1931 at a reported weekly salary of $20,000 (equivalent to $298,000 in 2019). He and Forde divorced in 1931. Meanwhile, the Great Depression (along with the actor's free-spending ways and many wives) reportedly had wiped out most of his savings. In 1932, he married his fifth wife, Mabel Hubbell Ward. Universal Pictures approached him that year with an offer to perform in "talkies," which included script and cast approval. He acted in nine films for Universal, but because of injuries he received while filming, he was reluctant to do any more. Mix then appeared with the Sam B. Dill circus, which he reportedly bought two years later (1935).
Mix's last screen appearance was a 15-episode sound Mascot Pictures serial, The Miracle Rider (1935); he received $40,000 for the four weeks of filming. Outdoor action sequences for the production were filmed primarily on the Iverson Movie Ranch in Chatsworth, California, on the outskirts of Los Angeles. The site was known for its huge sandstone boulders, and one of them later became known as Tom Mix Rock when it was discovered it had been used in The Miracle Rider. In one episode, Mix was filmed descending from the top of the rock, with boot holes carved into it to assist him in making the descent. The rock and the boot holes, although unmarked, is in the Garden of the Gods park in Chatsworth.
Also in 1935, Texas governor James Allred named Mix an honorary Texas Ranger. Mix returned to circus performing, now with his eldest daughter Ruth, who appeared in some of his films. In 1938, he went to Europe on a promotional trip, leaving Ruth behind to manage the circus. Without him, however, the circus soon failed, and he later excluded her from his will. Mix had reportedly made over $6 million (equivalent to $112 million in 2019) during his 26-year film career.
On October 12, 1940, after visiting Pima County Sheriff Ed Echols in Tucson, Arizona, Mix headed north towards Phoenix on U.S. Highway 80 (now Arizona State Route 79), driving his 1937 Cord 812 Phaeton. He stopped to call his agent at the Oracle Junction Inn, a popular gambling and drinking establishment, then continued toward Phoenix. About eighteen miles south of Florence, Mix came upon construction barriers at a bridge washed away by a flash flood. Unable to stop in time, his car swerved twice, then overturned in a gully. A large aluminium suitcase containing money, traveller's checks, and jewels, situated on the package shelf behind his head, hurtled forward and struck him, breaking his neck. He was 60 years old.
His funeral took place at the Little Church of the Flowers in Glendale, California, on October 16, 1940, and was attended by thousands of fans and Hollywood personalities. He was interred in the Forest Lawn Memorial Park Cemetery.
Tom Mix was the acknowledged "King of Cowboys" when Ronald Reagan and John Wayne were young, and the influence of his screen persona can be seen in their approach to portraying cowboys. When an injury caused football player Marion Morrison (later known as John Wayne) to drop out of the University of Southern California, Mix helped him find work moving props in the back lot of Fox Studios. That was the beginning of Wayne's Hollywood career.
Tony the Wonder Horse starred in over two dozen silent and sound films during his career, becoming a celebrity in his own right. When Mix placed his handprints in the concrete outside Grauman's Chinese Theatre in 1927, Tony's hoofprints were placed alongside them. He was the first horse to be given equal billing with his human costar, and was featured in the title of three movies: Just Tony (1922), Oh! You Tony (1924), and Tony Runs Wild (1926). Tony is listed as appearing in 34 films between 1922 and 1932. Just Tony is based on a Max Brand novel, Alcatraz. Tony's image appeared on film posters, his name was included in a number of film titles, and he accompanied Mix on international publicity tours. Tony was immortalized in a series of junior novels and comic books, including the 1934 children's book Tony and his Pals.
Tony was famous in part because Mix, the film industry, and the media were able to anthropomorphise him. In the films, his horseness was continually reaffirmed; at the same time, so was his ability to understand language, what was going on around him, and why. Animals are not complicit in the process by which they are made to mean something.
Tony is most known for his intelligence and ability to perform remarkable stunts, many of which would not be allowed today due to the danger involved. Tony performed in the years before the American Humane Association oversaw the use of animals on American productions. Since animals do not 'agree' to be actors (cannot verbalise agreement), the American Humane Association began to oversee how animal labor was created, filmed, and commercialised in 1940, eight years after Tony's retirement.
Mix reportedly did not have to train Tony, but simply show him what to do for each feat. Mix could convey any sort of message to the pony by touches of the hand or fingers on Tony's neck, although speculation existed that whips, strong bits, and spurs were used. Such stunts included untying Mix's hands, opening gates, jumping over high fences, getting tangled in ropes, loosening his reins, rescuing Mix from fire, jumping from one cliff to another, and running after trains. In the 1926 film The Great K & A Train Robbery (Fox Film Corporation), Mix jumps Tony through a glass window into a building and rides him alongside a speeding train. In the film Trailin' (1921) Mix and Tony have a bridge slashed from under them, and uncut footage shows the pair tipping over to the river below.[15]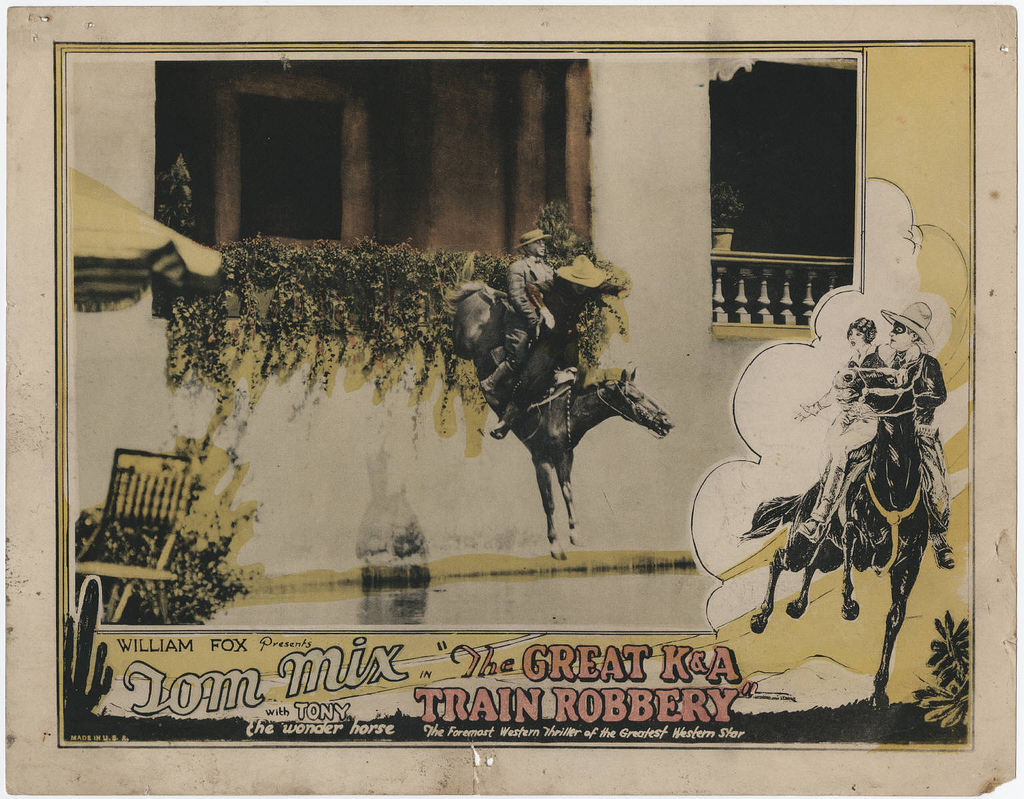 Lobby card for The Great K & A Train Robbery (1926) giving billing to "Tony the wonder horse."
Besides film, Tony was also in the Sells Floto Circus with Tom Mix as his rider. A program from the circus in 1931 made a statement about the bond between the pair:
Every patron of the motion picture theatre knows Tom Mix and his wonder horse Tony, who for years have been almost inseparable ... Tom is the only master Tony ever had and the only person who has been on his back, which may partly account for their extreme love for each other. — Paul E. Mix, The Life and Legend of Tom Mix
Tony retired from the film industry in 1932 at the age of 22, when he was slightly injured on the set of his last movie, The Fourth Horseman (1932). Following Tony's retirement, Tom Mix began featuring another horse of similar colour and appearance in his films, Tony, Jr. A third horse, Tony II, was used for public appearances.
Tony outlived Tom Mix, dying in 1942 at the age of 32, two years to the day after Mix was killed in a car accident. Tony's passing was noted in The New York Times. Tony's longevity as a movie horse is remarkable due to the lack of veterinary care available in those years, and because of the strenuous stunts that were not then regulated.
Information and images sourced from the Internet Archive and Wikipedia.
'Just Like' Songs
The other day, while enjoying the Jesus and Mary Chains 'Just Like Honey', again, another 'just like' song popped up from the same era, 'Just Like Heaven' by The Cure, and prompted one sage listener to remark, 'oh, follow that up with Bob Dylan's 'Just Like a Woman'; will you....'.
A search of the Song Library brings up quite a few others: Jenny and Johnny, Just Like Zeus; Godhead, Just Like You; Three Days Grace, Just Like You; ALL, Just Like Them; Lisbeth Scott, Just Like Rain; TSOL, Just Like Me; The Waifs, Just Like Me; and even Samuel L. Jackson, Just Like A Bird Without A Feather.
Naturally this leads one to wonder; what is the most used word in a song title?
Turns out that word is 'the' along with 'I' and 'you' - so not that exciting.
The first known song ever written is called 'Hurrian Hymn no.6' composed by Syrians about 3400 years ago. The Hurrian Hymn was discovered in the 1950s on a clay tablet inscribed with Cuneiform text. The hymn was discovered in Ugarit, now part of modern-day Syria, and is dedicated the Hurrians' goddess of the orchards Nikkal.

Her name means "Great Lady and Fruitful" and derives from Akkadian / West Semitic "´Ilat ´Inbi" meaning "Goddess of Fruit". A translation of Ugaritic "ib" as "blossom" survives in biblical Hebrew as אֵב.
Ugarit was an ancient port city in northern Syria, in the outskirts of modern Latakia, discovered by accident in 1928 together with the Ugaritic texts. Its ruins are often called Ras Shamra after the headland where they lie.
Neolithic Ugarit was important enough to be fortified with a wall early on, perhaps by 6000 BCE, though the site is thought to have been inhabited earlier. Ugarit was important as it was both a port and at the entrance of the inland trade route to the Euphrates and Tigris lands. The city reached its heyday between 1800 and 1200 BCE, when it ruled a trade-based coastal kingdom, trading with Egypt, Cyprus, the Aegean, Syria, the Hittites, and much of the eastern Mediterranean.
After its destruction in the early 12th century BCE, Ugarit's location was forgotten until 1928 when a peasant accidentally opened an old tomb while ploughing a field. The discovered area was the necropolis of Ugarit located in the nearby seaport of Minet el-Beida. Excavations have since revealed a city with a prehistory reaching back to c. 6000 BCE.
The Hurrian songs are a collection of music inscribed in cuneiform on clay tablets excavated from the ancient Amorite-Canaanite city of Ugarit, a headland in northern Syria, which date to approximately 1400 BCE. One of these tablets, which is nearly complete, contains that Hurrian Hymn to Nikkal (also known as the Hurrian cult hymn or A Zaluzi to the Gods, or simply h.6), making it the oldest surviving substantially complete work of notated music in the world. While the composers' names of some of the fragmentary pieces are known, h.6 is an anonymous work. The complete song is one of about 36 such hymns.
The text of h.6 is difficult, in part because the Hurrian language itself is imperfectly understood, and in part because of small lacunae due to missing flakes of the clay tablet. In addition, however, it appears that the language is a local Ugarit dialect, which differs significantly from the dialects known from other sources. It is also possible that the pronunciation of some words was altered from normal speech because of the music.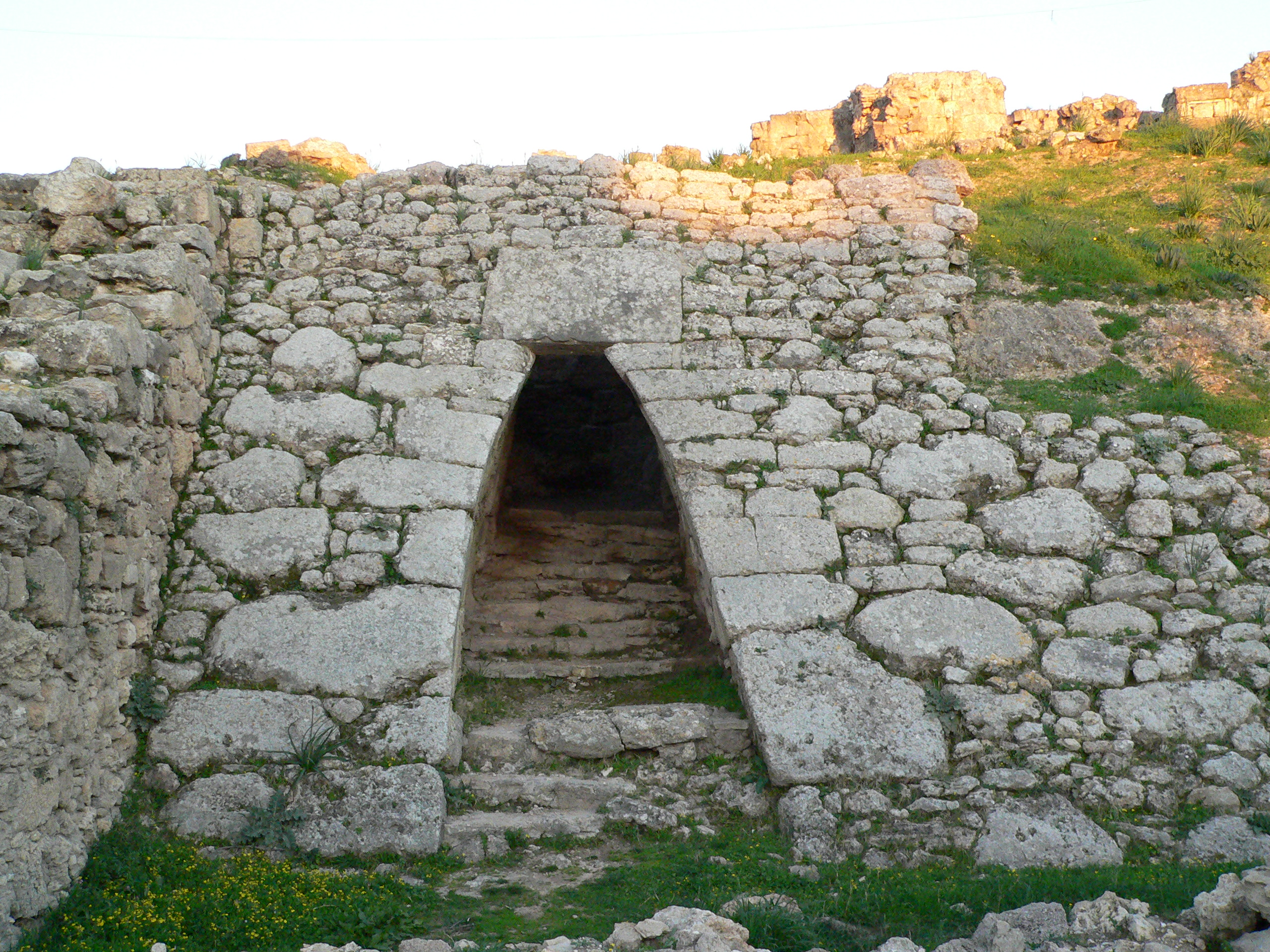 The Entrance to the royal palace at Ugarit, where the Hurrian songs were found. Photo byu Disdero.
Below runs a version of that song - along with where we began - Just Like-wise a few paragraphs back, and includes where all these Just Like songs may lead to and from - Just My Imagination.
"Just My Imagination (Running Away with Me)" is a song by American soul group The Temptations, written by Norman Whitfield and Barrett Strong. Released on the Gordy (Motown) label, and produced by Norman Whitfield, it features on the group's 1971 album, Sky's the Limit. When released as a single, "Just My Imagination" became the third Temptations song to reach number 1 on the US Billboard Hot 100.
During the late 1960s and early 1970s, producer/composer Norman Whitfield and lyricist Barrett Strong crafted a string of "psychedelic soul" tracks for the Temptations. "Just My Imagination" was the result of one of the few times that Whitfield relented and produced a ballad as a single for the group.
Norman Whitfield began the recording of "Just My Imagination" by preparing the song's instrumental track. Whitfield arranged and recorded the non-orchestral elements of the instrumental with Motown's studio band, The Funk Brothers, who for this recording included Eddie "Chank" Willis on guitar, Jack Ashford on marimba, Jack Brokensha on timpani, Andrew Smith on drums, and Bob Babbitt on bass. Jerry Long, an arranger who had previous experience with scoring films in Paris, worked on the orchestral arrangement and conducted several members of the Detroit Symphony Orchestra in performing the horns and strings for the recording. The Temptations had heard the Funk Brothers' tracks and loved them, but were "totally knocked out", according to Otis Williams, when they heard "the finished record with all the strings".
The Temptations added their vocals at Motown's Hitsville USA headquarters. While all five Temptations usually sang lead on singles during the psychedelic soul era, "Just My Imagination" is primarily a showcase for Eddie Kendricks, who sang lead on such Temptations hits as "Get Ready," "The Way You Do the Things You Do," and "You're My Everything"; in fact, this is the only Temptations hit in which Dennis Edwards did not have a lead vocal during his entire tenure with the group. The Temptations remained at Hitsville overnight recording "Just My Imagination," and while the other four members went home at six o'clock in the morning, Kendricks remained in the studio, spending several additional hours recording takes for his lead vocal.
The song was covered by the Rolling Stones on their Some Girls album and remains a much played favourite.
Hurrian Hymn 6b
by the Laurier Ancient Music Society
Text with video:
Dating to about 1400 BC, this fragmentary hymn was found inscribed on cuneiform tablets near the Amorite city of Ugarit (Modern Syria) and is the oldest piece of music to be found in the archaeological record. The lyrics are not perfectly understood, but what is known is that it is a Hymn to the goddess Nikkal. Most interpretations of the text take it to be a prayer by a barren woman to the goddess for a child.

While initially indecipherable, the melody inscribed on the tablets (in a manner similar to that of guitar tab, albeit for a lyre) has been interpreted in recent years through cultural musicology. This means that the study of the folk songs of Ugarit's modern inhabitants has yielded clues to help us reconstruct these once-lost melodies. Interpretation is still extremely controversial though.

This version is a slight variation on the interpretation done in 1998 by R.J. Dumbrill.

This video was taken at the Society's March 2014 concert.
The Jesus And Mary Chain - Just Like Honey
"Just Like Honey" is a song by the Scottish alternative rock band The Jesus and Mary Chain from their 1985 debut album Psychocandy. The track was released as the third single from the record through Blanco y Negro Records in September 1985 and was written by band members William Reid and Jim Reid.
The song appeared in several films, most notably in the closing scene of 2003's Lost In Translation, 2008's The Man Who Loved Yngve, 2014's The Curse of Styria, Netflix's series Glow Season 2 Episode 1, as well as a 2011 Volkswagen advertisement campaign. The beginning of the song uses the opening drum riff of The Ronettes' "Be My Baby".
Despite numerous claims by others as to what the meaning is in the song, the creators maintain; ''That's just such a long time ago to remember why those lyrics came about.''
During 2015, when they were about to tour the US for a 30th anniversary of their first album, one of the Reid brothers, Jim, spoke to Rolling Stone, speaking about influences on the band when this album was made;
''The punk thing was a massive influence on the Mary Chain. After that, we got seriously into the Velvets and the Stooges. We weren't very into what was going on in music in the Eighties. The bands that didn't make us want to puke back then were the likes of the Birthday Party or Echo and the Bunnymen. Actually, it was the crap coming out of the radio that made us want to be in a band more than anything else...''
and
''Reverb is one of those things that, when you're not used to making records, seems like the thing you use when you've not got loads of studio experience. I suppose we were into Sixties bands – like Sixties girl bands, and all that – and that's kinda where all that came from.''
The Cure - Just Like Heaven
"Just Like Heaven" is a song by British alternative rock band the Cure. The group wrote most of the song during recording sessions in southern France in 1987. The lyrics were written by their frontman Robert Smith, who drew inspiration from a past trip to the sea shore with his future wife, Mary Poole. Smith's memories of the trip formed the basis for the song's accompanying music video. Before Smith had completed the lyrics, an instrumental version of the song was used as the theme for the French television show Les Enfants du Rock.
As Smith explained, "It meant the music would be familiar to millions of Europeans even before it was released".
Structurally, Smith found what he had written was similar to the Only Ones's 1979 hit "Another Girl, Another Planet". When he brought an instrumental demo of the song to the album recording sessions in Southern France, Cure drummer Boris Williams increased the tempo and added an opening drum fill which inspired Smith to introduce each instrument singularly and in sequence.
"Just Like Heaven" was the third single released from their 1987 album Kiss Me, Kiss Me, Kiss Me. Robert Smith said he considers "Just Like Heaven" to be one of the band's strongest works, and called it "the best pop song the Cure have ever done".
The song has been praised by critics and covered by artists such as Dinosaur Jr. and Katie Melua. Smith has said he considers "Just Like Heaven" to be one of the band's strongest songs.
The Temptations - Just My Imagination (Live)
Art Of Ageing 2020 Exhibition Coming To Warringah Library In Spring
The Art of Ageing is an initiative under the NSW Ageing Strategy 2016–2020 to demonstrate the diversity and contributions of older people in NSW. Art of Ageing 2020 opened on March 3rd 2020. This exciting exhibition will tour to 45 sites across NSW and will be available at Warringah Library from September 29th to October 28th 2020.
The Art of Ageing is a photographic exhibition that celebrates the value, experience and contribution older people bring, and challenges out-dated perceptions of ageing.
The 2020 exhibition comprises of 24 images taken by talented NSW photographers. Each photograph is accompanied by a short story highlighting the subject's experiences and reflections on ageing.
Accomplished and unconventional perhaps best describes the many diverse individuals in this exhibition. These extraordinary people have carved out an interesting life for themselves that keeps them young. Let them inspire you to live life to the fullest.
You can view all of the photos in the online version by clicking into each of the frames
here.
Addressing ageism is a priority of the NSW Ageing Strategy. Ageism is negative stereotyping, prejudice, or discrimination against people based on their age, and it is experienced by many older people in NSW. Ageism takes form within individuals' attitudes, institutional and policy practices, as well as media representation that devalues and excludes older people.
During consultations undertaken for the NSW Ageing Strategy, older people expressed concerns that younger people do not value or respect them. This is consistent with research by the Australian Human Rights Commission, which found a high prevalence of negative attitudes and stereotyping of older people. The report linked these attitudes with the high rates of age discrimination older people experience.
The NSW Government is committed to addressing ageism by supporting initiatives that improve respect for and social inclusion of older people – particularly those that promote positive images of older people in the media, educate younger generations, provide opportunities for intergenerational connection and recognise older people's contributions to their communities.
The feedback received from the attendees to the previous exhibitions showed that it successfully challenged negative perceptions of ageing and older people, while inspiring a positive vision of ageing.
The photos capture a diverse range of unconventional and accomplished subjects - a retired panel beater, a regarded viticulturist, a diver with disability and an actor with a long list of credits.
The exhibition is the third in the series commissioned by the NSW Government and features works by talented photographers Kerri Ambler, Tina Milson, Julie Slavin, Tim White, Trevor Green and Tayla Martin.
One example available - Andrew Whitehead b. 1958
Well-recognised sculpture artist, Andrew Whitehead, works at his property near Urana producing incredible artworks that have been shipped around Australia and internationally, with 12 public artworks on display across the country.
'I began a mechanical apprenticeship at 40 years of age at the local shire where I worked for 10 years. That's where I learnt to weld. I started going to the back shed and building things. I entered my first sculpture in the Farm Art Show in Lockhart, 10 years ago, where I won. I pretty much entered every year since then.'
Speaking with Andrew, he stated that his career has only just started, 'I'm only about one-third of the way into my career.'
Visit the Online Exhibition of Art of Ageing 2020 at:
Westfield Warringah Mall, Shop 650, 145 Old Pittwater Road, Brookvale
29 Sept – 28 October 2020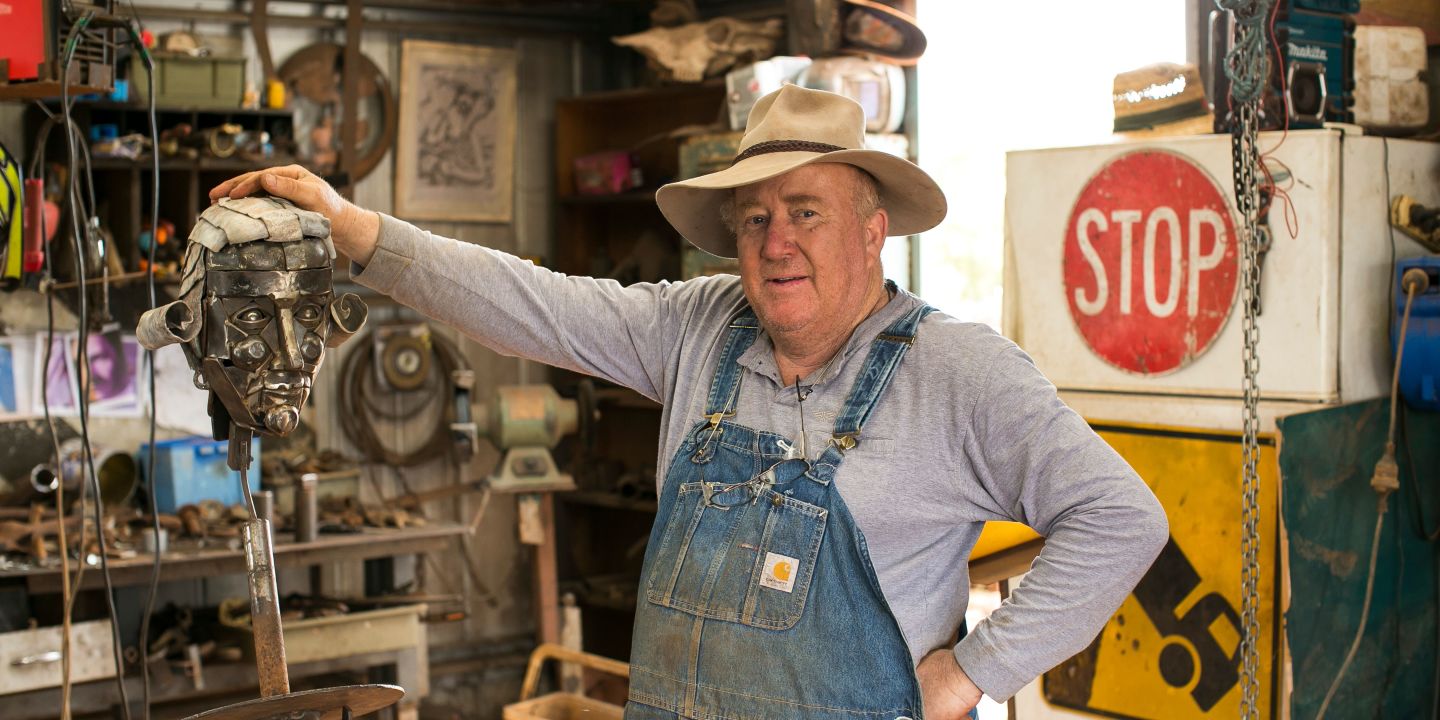 Photo: Andrew Whitehead by T Martin.
Book Of The Month August 2020: Life Of Charles Dickens
by Mackenzie, R. Shelton (Robert Shelton), 1809-1880; Dickens, Charles, 1812-1870
Publication date 1870
Stay Healthy During The HSC
In any 'normal' year the HSC requires dedication and focus as well as the support of friends and family.
This year hasn't exactly panned out to be a 'normal' year, with announcements about changes to the HSC due to COVID-19.
Despite all the goings-on, students across NSW are continuing to study for their HSC with focus and determination, and we at NESA are here to help.
This year we are partnering with mental health organisation ReachOut to deliver news, information, guidance and advice to support all HSC students.
You'll hear from experts, teachers, parents and other students as well as some inspiring spokespeople. This year we are planning to lighten your mental load with practical tips and tricks for staying active, connected and in charge of your wellbeing.
ReachOut's Study Hub has heaps of info about taking a proactive approach to your mental health or where to go if you need more support. ReachOut's Forums are great for sharing what's going on for you and get ideas about the best ways to feel happy and well.
So follow and use #StayHealthyHSC for regular health and wellbeing updates and information.
View our range of social media images, posters and flyer to help you get involved and share the Stay Healthy HSC message with your community.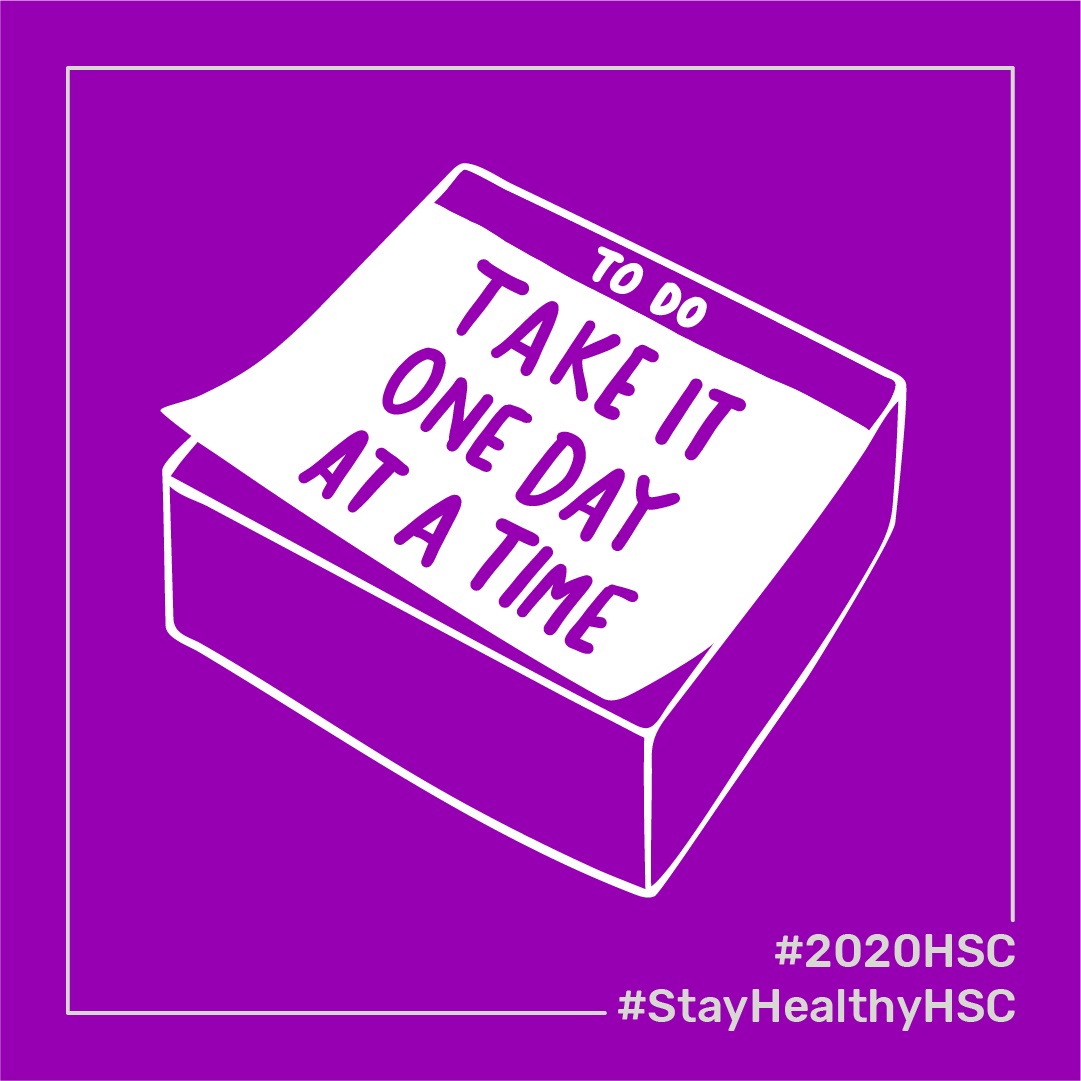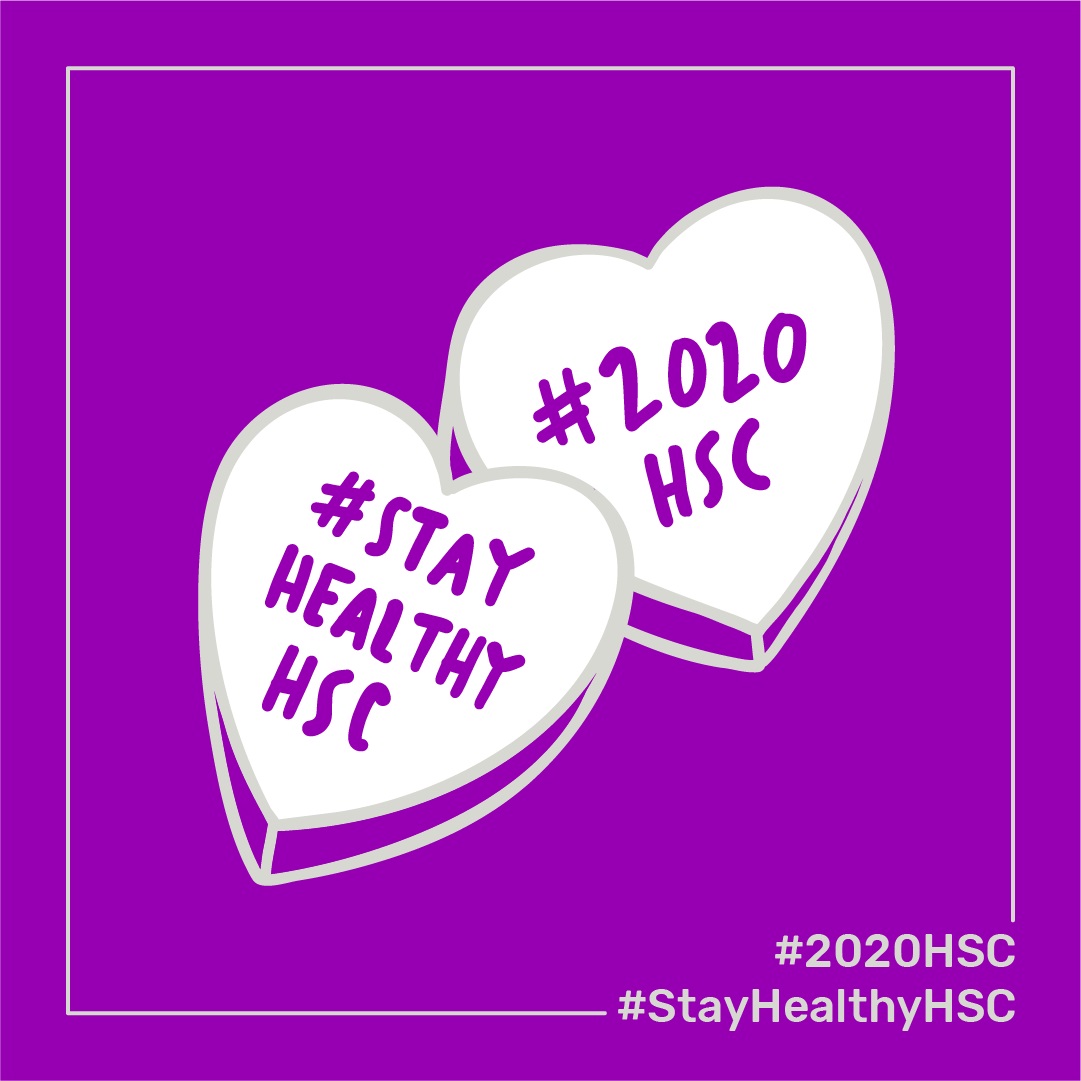 Low Humidity Increases COVID-19 Risk: Another Reason To Wear A Mask
A University of Sydney study focused on the Greater Sydney area during the early epidemic stage of COVID-19 found an association between lower humidity and an increase in community transmission.
Now a second study by the same team confirms the risk.
The study is published today in Transboundary and Emerging Diseases.
The research led by Professor Michael Ward, an epidemiologist in the Sydney School of Veterinary Science at the University of Sydney, and two researchers from our partner institution Fudan University School of Public Health in Shanghai, China, is the second peer-reviewed study of a relationship between weather conditions and COVID-19 in Australia.
"This second study adds to a growing body of evidence that humidity is a key factor in the spread of COVID-19," Professor Ward said.
Lower humidity can be defined as "dryer air." The study estimated that for a 1 percent decrease in relative humidity, COVID-19 cases might increase by 7-8 percent.
The estimate is about a 2-fold increase in COVID-19 notifications for a 10 percent drop in relative humidity.
"Dry air appears to favour the spread of COVID-19, meaning time and place become important," he said. "Accumulating evidence shows that climate is a factor in COVID-19 spread, raising the prospect of seasonal disease outbreaks."
Professor Ward said there are biological reasons why humidity matters in transmission of airborne viruses.
"When the humidity is lower, the air is drier and it makes the aerosols smaller," he said, adding that aerosols are smaller than droplets. "When you sneeze and cough those smaller infectious aerosols can stay suspended in the air for longer. That increases the exposure for other people. When the air is humid and the aerosols are larger and heavier, they fall and hit surfaces quicker.
"This suggests the need for people to wear a mask, both to prevent infectious aerosols escaping into the air in the case of an infectious individual, and exposure to infectious aerosols in the case of an uninfected individual," Professor Ward said.
Additional evidence from the Sydney COVID-19 epidemic has confirmed cases to be associated with humidity
Reduced humidity was found in several different regions of Sydney to be consistently linked to increased cases
The same link was not found for other weather factors -- rainfall, temperature or wind
Climatic conditions conducive to the spread of COVID-19 present a challenge to public health.
Further studies on humidity for the remainder of the year are needed to determine how the humidity relationship works and the extent to which it drives COVID-19 case notification rates.
Journal References:
Michael P. Ward, Shuang Xiao, Zhijie Zhang.

Humidity is a consistent climatic factor contributing to SARS‐CoV‐2 transmission

. Transboundary and Emerging Diseases, 2020; DOI: 10.1111/tbed.13766
Michael P. Ward, Shuang Xiao, Zhijie Zhang.

The role of climate during the COVID‐19 epidemic in New South Wales, Australia.

Transboundary and Emerging Diseases, 2020; DOI: 10.1111/tbed.13631
How To Reduce Offshore Supply Chain Risks And Create Onshore Manufacturing Opportunities
by Ebony Stansfield, UNSW
Business leaders, community groups and politicians across the politician spectrum have called for Australia to build up its domestic manufacturing capability during the Coronavirus pandemic.
With unprecedented closures of international borders and restrictions in overseas markets, Australia's over-reliance upon global imports revealed a gap in our supply chains.
In the modern globalised world, it is difficult to disentangle the issue of trade with onshore manufacturing, says Arpita Chatterjee, a Senior Lecturer in the School of Economics at UNSW Business School.
"This is because hardly any final product we consume is manufactured in just one given location because of the prevalence of global supply chains," says Dr Chatterjee.
Also, she says we need to remember high wage for low-skilled labor are not the only issue for manufacturing in Australia – the Australian domestic market is relatively small and far from the rest of the world. On the upside, Australia has a highly innovative scientific community, strong education sector, modern agriculture and infrastructure.
"Having this access to larger markets and cheaper labour in return for scientific innovations and more specialised high-skill intensive component manufacturing can form the basis of a gainful exchange with the world economy," says Dr Chatterjee.
However, she believes this has been undervalued by Australia's leaders, who have instead been reliant on the resources sector rather than encouraging entrepreneurship in the technologies of the future.
The government needs to actively engage with the scientific community and encourage entrepreneurship and build affiliate partnerships in emerging Asia, which she says will be critical to Australia's future role in the world.
Where does trade come into this?
"A more integrated culture of scientific innovations and manufacturing capabilities along with trade partnerships will define our future," says Dr Chatterjee.
Trade is not and does not have to a zero-sum game, and she explains that all partners can benefit from strategic alliances built on the principles of comparative advantage.
"Australia should focus on tying up with countries with low cost of labour in the region – South East and South Asia – such that the key innovations are developed in Australia." She suggests the low-skilled labour-intensive parts be manufactured in these countries with the high-skilled/more sophisticated components manufactured in Australia. With the possibility of the final product assembled in some of these countries in the Indo-Pacific region, and then jointly marketed all over the world.
Dr Chatterjee says Australia has the capability to integrate into the global supply chain as the R&D and high-skill manufacturing hub in partnership with the Indo-Pacific region.
She believes a push for large-scale, low-skill manufacturing – such as textiles, apparel, footwear, for example – would not be a very realistic or ambitious goal for Australia.
"If some of these parts of the supply chain relocate from China in the future, it is likely to shift to countries like Vietnam or Bangladesh rather than to countries like Australia."
But there are many areas where Australia can provide intellectual R&D leadership and manufacturing capability, such as healthcare products, pharmaceutical industry, agricultural innovations in water scarce environments, possibly some food-processing industries, solar technology and marine (wave) energy.
"There is no reason why Scotland can be a global leader in marine energy and Australia cannot," Dr Chatterjee says.
How could Australia achieve this?
It is important to focus on niche products where Australia's scientific prowess can innovate and produce key components, which are then augmented and assembled offshore – but jointly marketed, says Dr Chatterjee.
She says a recent example of this is the Israel-India partnership which focuses on developing quick tests for COVID-19.
Another ambitious area for Australia could be around innovation and the manufacturing of affordable electric vehicles such as electric bikes and three-wheelers, passenger vehicles and goods transport – "in partnership with countries in emerging Asia where they are increasingly adopting an electric vehicle policy for the future", says Dr Chatterjee.
Another area of immense potential for Australia is telemedicine and online education in emerging Asia, "given Australia's reputation in these sectors and suitable time zone differences with the Indo-Pacific region".
With regard to China, Dr Chatterjee says Australia needs to look beyond current trade tensions and geopolitics. China is now the world's second largest economy with rising labour costs, and Dr Chatterjee explains it is a natural evolution for many low-cost manufacturing components to shift from China in the near future.
"But, that's not necessarily where Australia can carve out a space for itself," says Dr Chatterjee.
Niche products based on scientific innovation, key component manufacturing onshore, large scale manufacturing and assembly in low-cost regions of the world and joint marketing are "where I see a future," she says.
"Australian politicians, entrepreneurs and scientists need to be in this battle together to herald a brighter future in the post-COVID global economy."
Ruby Princess Special Commission Of Inquiry
The NSW Government would like to thank Commissioner Bret Walker SC and his team for their work on the Special Commission of Inquiry into the Ruby Princess.
The NSW Government extends its heartfelt apology to anyone who experienced any additional hurt, stress and trauma due to the mistakes made by NSW Health.
NSW Health has acted immediately to address the failures identified by Mr Walker to ensure the errors are not repeated.
The NSW Government will work closely with the Commonwealth to adopt all recommendations made by Mr Walker.
Premier Gladys Berejiklian said the report identified a number of concerning mistakes.
"Over the weekend I reviewed the Report of the Special Commission of Inquiry into the Ruby Princess, and it is clear mistakes were made by NSW Health and others," Ms Berejiklian said.
"I recognise the hurt and suffering these mistakes caused, and I apologise for that.
"These issues occurred during an extraordinary time of great uncertainty, and as we navigate this pandemic we will continue to learn from mistakes and where we could have done better.
"We have learned from the Ruby Princess and the public can have confidence we will avoid such a situation occurring again."
Mr Walker's report found a number of mistakes were made by public health officials but he also noted:
"They were diligent, and properly organised. There are no 'systemic' failures to address. Put simply, despite the best efforts of all, some serious mistakes were made."
Ms Berejiklian said given the ongoing pandemic, she expected the recommendations relating to NSW to be implemented as soon as possible, and work to begin immediately with the Federal Government on the other recommendations.
Naming Sydney's Third City
The Western Sydney community will be given the chance to have their say on part of the naming of Sydney's third city, which will be the beating heart of the Western Sydney Aerotropolis.
The area to be named is more than 100 hectares of land that will become home to research, science and education facilities as part of the first stage of the Aerotropolis Core precinct. It is located north of Bringelly and needs a new name to reflect its new future.
Premier Gladys Berejiklian said the naming process to be carried out will find a unique name which will forever define Australia's first 22nd Century City on the doorstep of the Western Sydney International (Nancy-Bird Walton) Airport.
"Until now we have been referring to the area as the 'Aerotropolis Core', but with the city quickly moving from a vision to a reality now is the time for it to be given a real place name," Ms Berejiklian said.
"The area to be named is the parcel of land which will be the CBD of the Aerotropolis and we want its name to be as iconic as the existing major city centres of 'Sydney' and 'Parramatta'.
"Whatever it is ultimately called after the naming process, this part of Greater Sydney's third city will be a key driver of economic growth, jobs and opportunities across NSW and the nation for generations to come."
Minister for Jobs, Investment, Tourism and Western Sydney Stuart Ayres said as part of the naming process the community will be consulted and asked to nominate potential names for the new city.
"We want the community to help us come up with a list of names that reflect the area's heritage, recognise people who have contributed to NSW or honour significant figures with ties to Western Sydney," Mr Ayres said.
"A naming committee comprising of the Premier, myself, DPC Secretary Tim Reardon and Western Parkland City Authority Chair Jennifer Westacott will consider the options and make a final decision."
Suggest a name for Sydney's third city by Sunday 20 September 2020.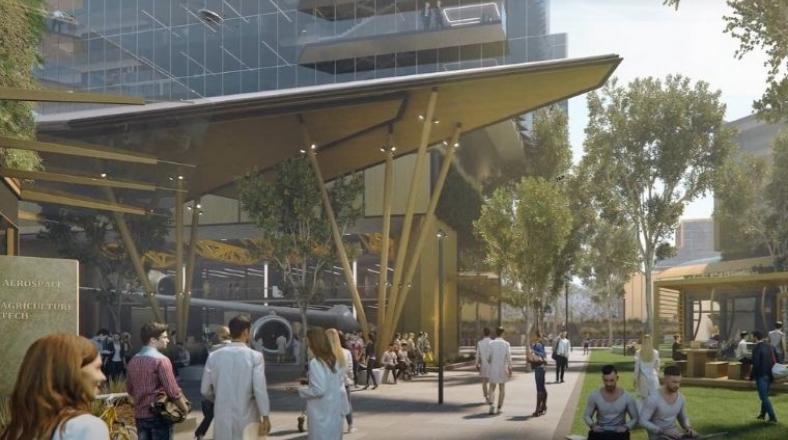 NSW Government Backs Exporters To Go Global
Small and medium-sized businesses and regional communities across the state are set to benefit from a coordinated NSW Government push to showcase local products and develop global export sales.
Deputy Premier and Minister for Regional NSW, Industry and Trade John Barilaro today launched the NSW Government's $12 million Going Global Package which includes grants of up to $10,000 for eligible businesses through the Export Assistance Grant scheme.
"Helping home-grown businesses succeed in the global marketplace is more important than ever before and here in NSW we have some of the best produce in the world," Mr Barilaro said.
"That is why the NSW Government is coordinating export assistance across a range of initiatives including market tailored workshops, business matching and exporter grants of up to $10,000.
"We are promoting NSW businesses globally, just like we promote our fantastic regional products state-wide through our Buy Regional campaign.
"Our Export Assistance Grants, together with intensive, direct assistance through the Going Global program will complement existing support and advice services to forge new business connections and sales offshore."
The Going Global Package includes:
a $1.8 million Going Global program which will provide export coaching, networking and in-market assistance for export-ready firms. The initiative includes 15 tailored programs covering nine markets and ten sectors.
a $10 million Export Assistance Grant scheme reimbursing 50 per cent of eligible expenses up to a maximum of $10,000 per eligible business
connections to international consumers via the Buy Regional Goes Global initiative
online webinars to help businesses upskill
ongoing support through the NSW Government's network of trade advisors in regional locations and Sydney, and its international trade and investment offices around the world
access to information on the Global NSW website
other support, tools and resources available online.
Treasurer Dominic Perrottet said trade would be vital to restoring growth after COVID-19, with exports making up 16 per cent of the state economy before the global pandemic.
"We know our exporters have faced big hurdles in recent months, especially in regional areas also affected by bushfires and drought," Mr Perrottet said.
"Applications for the Going Global program can be submitted now, and the Export Assistance Grants application will be available soon. I urge small and medium-sized firms in regional areas and across NSW to apply."
Graham Gilmore from Black Springs-based agribusiness TattyKeel, said exporting was a great way for regional businesses to stay competitive and build resilience, despite the challenges of COVID-19.
"We're a family farm that's changing the boundaries. We're doing R&D and we're actually creating a new product that's got some pretty unique eating qualities," Mr Gilmore said.
"Developing markets overseas is an important part of our plan to support that work."
TattyKeel's innovative new brand Margra Lamb is among the enterprises profiled in Buy Regional.
In addition to the initiatives announced today, export advisors remain available to assist business in regional locations throughout the state and, under the Global NSW strategy, the government is expanding its network of trade and investment offices around the world from 11 to 21. The Buy Regional platform will continue to promote regional businesses and exporters.
Disclaimer: These articles are not intended to provide medical advice, diagnosis or treatment. Views expressed here do not necessarily reflect those of Pittwater Online News or its staff.