Inbox and Environment News: Issue 454
June 14 - 20, 2020: Issue 454
Household Chemical CleanOuts Back
Mona Vale Beach Car Park, Surfview Road, Mona Vale
Sat 20, Sun 21 June 2020: 9am - 3:30pm
Household Chemical CleanOut events are returning to your neighbourhood after a break because of COVID-19.
The free service, run jointly by the NSW Department of Planning, Industry and Environment and local councils, provides a safe way to dispose of potentially hazardous household items such as paint, oils and cleaning products.
The return of these events is a welcome addition to the calendar for the NSW community, with many people using their recent spare time to de-clutter the house and garage. Any problem wastes discovered while de-cluttering can now be disposed of for free at a Household Chemical CleanOut.
You can take household quantities of many chemicals and items – up to a maximum of 20 litres or 20 kilograms of a single item – to a CleanOut event, including:
Car and household batteries
Fire extinguishers
Gas bottles
Smoke detectors
Acids and alkalis
Pesticides and herbicides
Paint
Batteries
Oils
Pool chemicals
Fluorescent globes and tubes, and more
The events re-start this Saturday 30 May at Glendale TAFE, followed by Meadowbank, Nowra, Mona Vale, Rutherford, Leumeah, Katoomba and Heffron Park, Matraville in coming weeks.
See the EPA website for information about individual events, for dates, times and other details including locations, with more events being added regularly.
Due to COVID-19 there are new protocols that participants need to be aware of:
Before you attend a Chemical CleanOut event, please place all materials in the rear of your vehicle. On arrival, remain in your vehicle and our contractor will collect your items. Contractors onsite will be wearing personal protective equipment and following social distancing measures.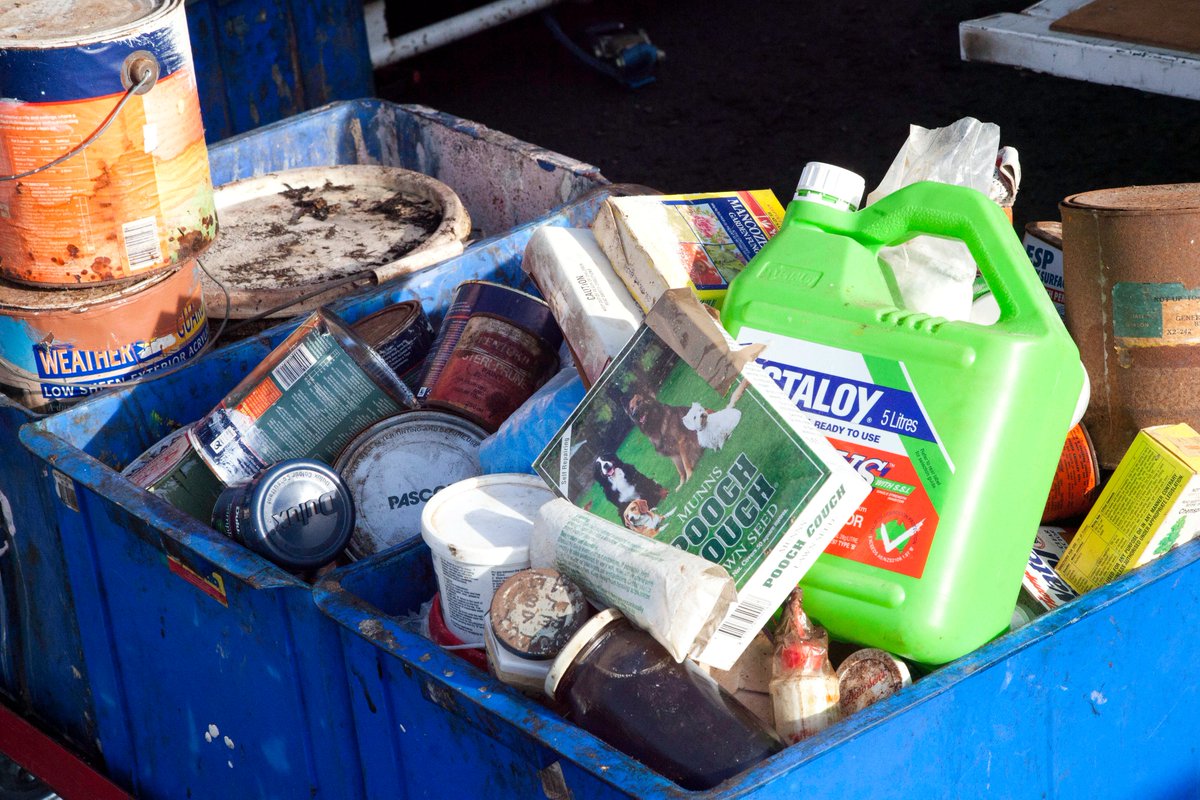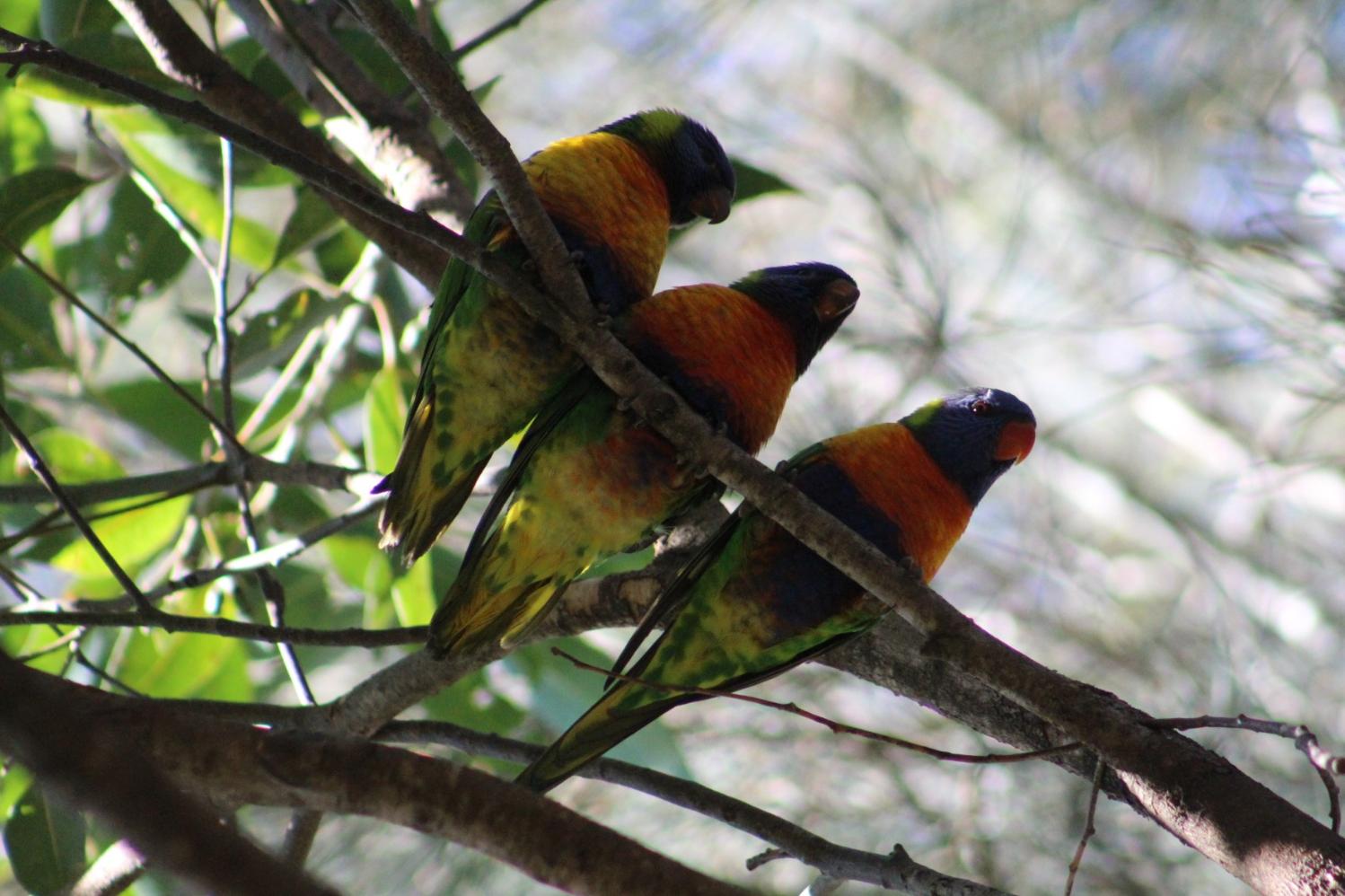 Lorikeet Fledglings near Careel Bay Tennis Courts this week - A J Guesdon photo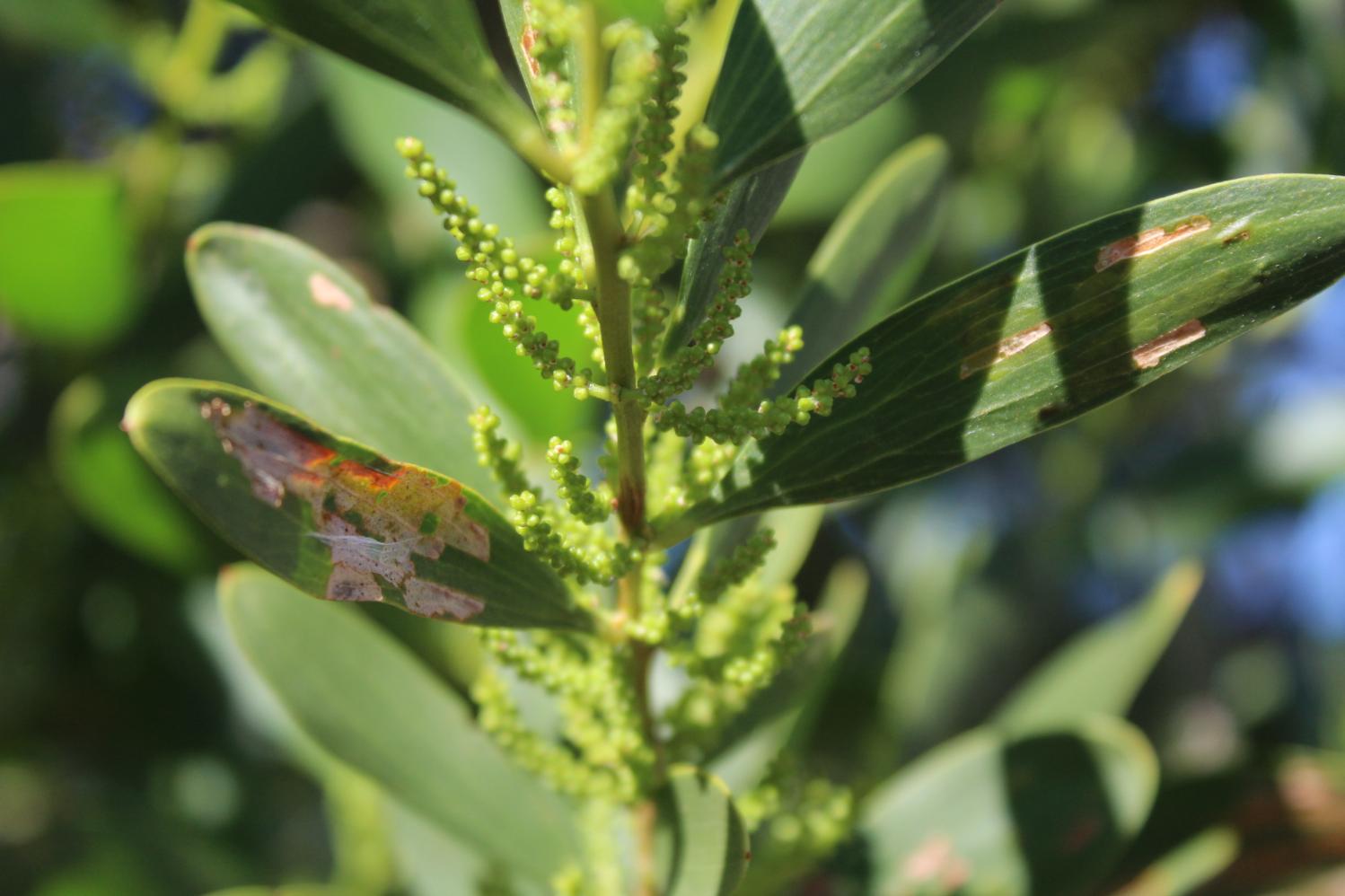 Winter Wattle is starting to show buds - A J Guesdon photo
Lookout For A Better View Of Spectacular Wollomombi Falls
June 9, 2020
A new lookout with a better view of the highest waterfall in NSW, Wollomombi Falls, has just opened, ready to wow visitors to Oxley Wild Rivers National Park.
National Parks and Wildlife Service Area Manager Aaron Simmon said the new lookout 25 minutes from Armidale, provided better accessibility for vehicles and wheelchairs.
"It is bigger and better than any other view of the gorge system and just minutes off the Waterfall Way.
"When we say its open for everyone, we mean it, the new lookout has been well designed and positioned to allow better access for all, including independent wheelchairs.
"We have increased the carpark capacity to allow for coaches and those towing caravans.
"The new lookout ensures visitors have a better view of both Wollomombi and Chandler Falls.
"Wollomombi Falls is the highest waterfall in New South Wales, with the water plummeting 260 metres into the Chandler River.
"NPWS partnered with local Aboriginal company JNC Group, who have a strong local connection, to construct the magnificent new lookout using local services and suppliers.
"The redevelopment was funded under the NSW Government's Improving Access to National Parks program.
"The lookout opening comes as we welcome visitors back to our campgrounds, with a new online booking system in place.
"Extra COVID 19 provisions mean pre-booking is now essential for all campsites in NSW national parks via the website or by calling 1300 072757.
"As an added bonus the Wollomombi Falls are thumping again following recent rainfall.
"Book a campsite, or pack a picnic and enjoy one of the spectacles of the New England Area," Mr Simmon said.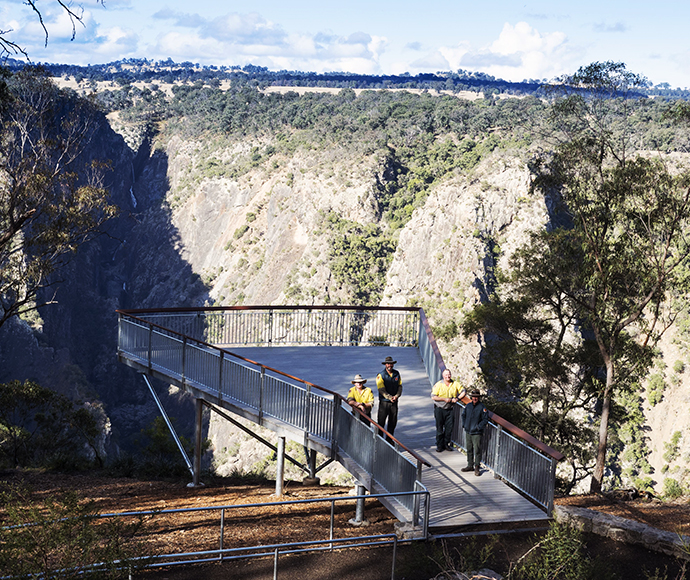 A new lookout with a better view of the highest waterfall in NSW, Wollomombi Falls Photo: Leah Pippos/DPIE

Weeping Paperbark Brings Hope To Richmond Valley
June 10, 2020
Endangered weeping paperbark trees in the Richmond Valley's Bungawalbin National Park are continuing to show early recovery signs following the bushfires, NPWS North Coast Branch Acting Director Janelle Brooks said.
"This is good news following the fires. Fresh regrowth is lifting the spirits of staff assessing our parks, and they're encouraged to see these weeping paperbarks starting to bounce back," Ms Brooks said.
"New leaves are shooting from these trees' bases, trunks and some branches. With 97 per cent of Bungawalbin National Park affected by fire, it is heartening to see nature reviving."
While early monitoring of the weeping paperbark – or Melaleuca irbyana – shows leaves re-sprouting, it is too soon to know the extent of the recovery of the population.
The Saving our Species (SoS) team will monitor the site for up to two years, providing input to the NSW Flora Fire Response Database.
"Findings will feed into managing other weeping paperbark populations, as well as improving the workings of future revegetation projects," SoS Project Officer Anna Lloyd said.
In NSW the weeping paperbark is isolated to two major coastal floodplains in north-eastern NSW, while a third population is in south-east Queensland.
"Monitoring these plants during post-fire recovery helps staff to understand how fire affects the survival and expansion of weeping paperbark populations," Ms Lloyd said.
Already, monitoring shows these trees can withstand fires of low-to-moderate intensity, and staff are now looking to see if seedlings will follow. All data will also feed into a better understanding of fire regimes, which will help support decisions around hazard reduction burning.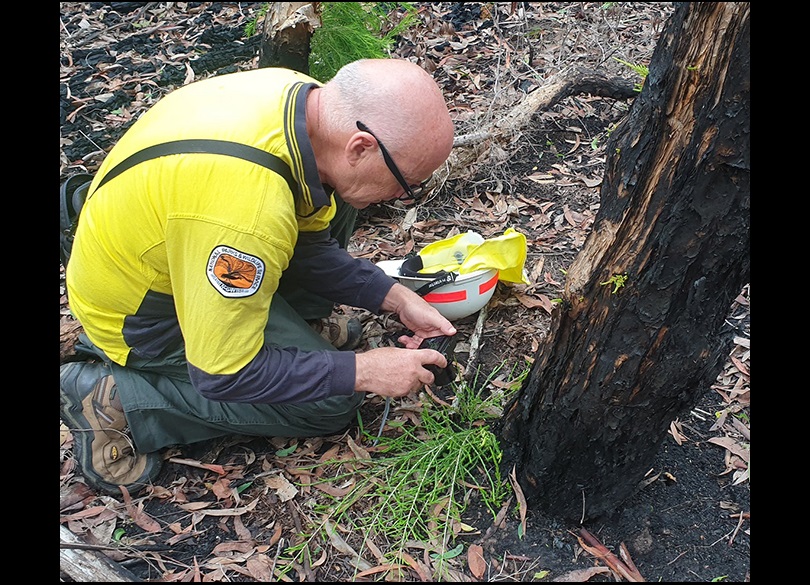 Inspection of recovery of weeping paperbark (Melaleuca irbyana), Bungawalbin National Park Photo: Anna Lloyd/DPIE
NSW Government's Support For Santos Narrabri CSG Project A Betrayal Farmers State
June 12, 2020
North west NSW farmers have today slammed the Planning Department's decision to label the destructive and polluting Santos Narrabri coal seam gas "approvable".
The decision was made despite the government's failure to implement the Chief Scientist's recommendations for managing risks from the industry and shock revelations this week that landholders affected by the gas industry may not be insured for public liability.
The decision is particularly galling because the amount of contaminated salt waste to be dumped at a location that is still unknown as a result of the project appears to have roughly doubled to 840,000 tonnes.
The department's documents released as part of the recommendation also show about 1,000 hectares of koala habitat may be destroyed for the project.
As well, questions remain over potential contamination of underground water via unknown geological faults, with water experts unable to come to a conclusion concerning the risk.
Narrabri farmer Stuart Murray said, "This toxic project should never have reached the Independent Planning Commission simply because the NSW Chief Scientist Mary O'Kane made 16 recommendations to mitigate the risk of CSG, the government took it on board, made it policy, but has still not implemented it after almost six years.
"Our government has betrayed us.
"We don't know where that contaminated salt waste is going to go, there is no solution. I am deeply concerned it could end up in our river systems and in our underground water systems."
North west NSW stock and station agent and beef producer David Chadwick said, "The Liberal National Coalition has been applying immense pressure to have this project up and running against fierce opposition from the local area and broader region.
"The recent defeat of the CSG Moratorium Bill absolutely highlights how the Liberal National Coalition has betrayed rural Australia. That is why the seat of Barwon was lost after 60 years to Roy Butler of the Shooters, Fishers, and Farmers Party who went to the last election and stood true to his word, unlike the Nationals.
"It is inconceivable after the last three years of record drought and climate change being at the forefront of everyone's minds that our government would even contemplate supporting, let alone approving, a project that puts our only secure water supply at risk.
"Santos' history of fines and breaches at the exploration phase guarantees this will end in disaster."
Lock the Gate NSW spokesperson Georgina Woods said "This entire process has been highly politicised and the people of New South Wales will bear the cost.
"Political slogans about gas prices are contradicted by the department's own Assessment Report which admits that if gas prices fall by 30 per cent, the project's economic profile would be a net negative."
"It is the people of north west NSW that will be hurt most by this. A NSW parliamentary inquiry earlier this year described coal seam gas as "uninsurable" and it has been revealed this week that the largest insurance company in Australia is refusing to offer public liability cover to farmers who have CSG infrastructure on their properties in Queensland.
"We're appealing to the IPC to ignore the political pressure and demonstrate its independence by refusing approval for this polluting project and safeguarding the people, water, and future of the state's north west."
The Planning Department's recommendation is here.
Please Help Sydney Wildlife Rescue: Donate Your Cans And Bottles And Nominate SW As Recipient
You can Help Sydney Wildlife help Wildlife. Sydney Wildlife Rescue is now listed as a charity partner on the return and earn machines in these locations:
Pittwater RSL Mona Vale
Northern Beaches Indoor Sports Centre NBISC Warriewood
Woolworths Balgowlah
Belrose Super centre
Coles Manly Vale
Westfield Warringah Mall
Strathfield Council Carpark
Paddy's Markets Flemington Homebush West
Woolworths Homebush West
Bondi Campbell pde behind Beach Pavilion
Westfield Bondi Junction car park level 2 eastern end Woolworths side under ramp
UNSW Kensington
Enviro Pak McEvoy street Alexandria.
Every bottle, can, or eligible container that is returned could be 10c donated to Sydney Wildlife.
Every item returned will make a difference by removing these items from landfill and raising funds for our 100% volunteer wildlife carers. All funds raised go to support wildlife.
It is easy to DONATE, just feed the items into the machine select DONATE and choose Sydney Wildlife Rescue. The SW initiative runs until August 23rd.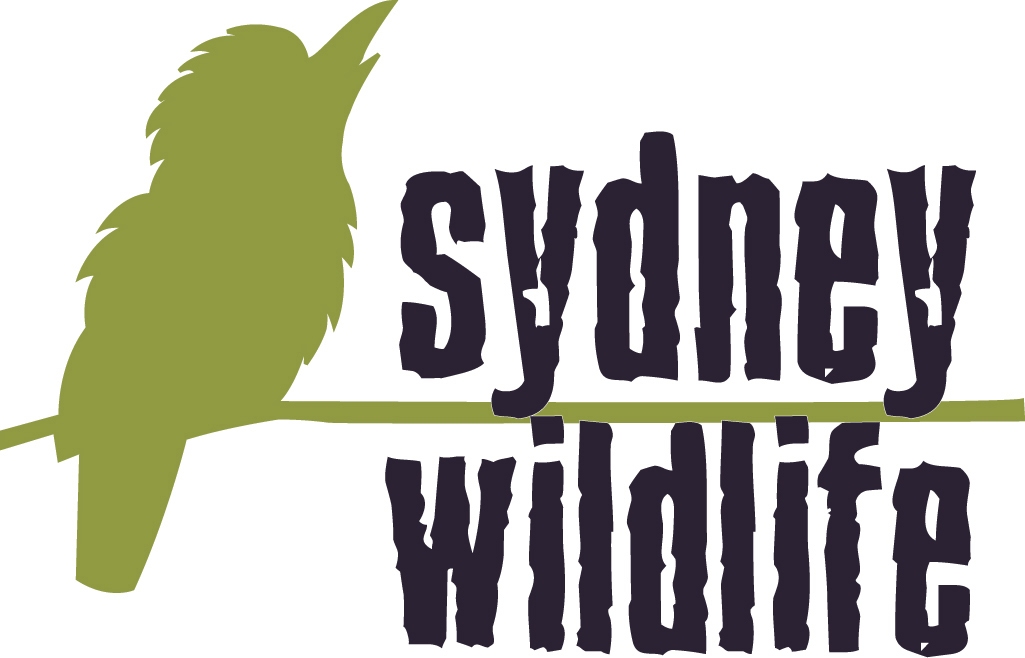 ORRCA Art Comp. 2020 And ORRCA Census Day 2020
ORRCA stands for the Organisation for the Rescue and Research of Cetaceans in Australia. Put simply, our primary focus is the rescue, preservation, conservation and welfare of Whales, Dolphins, Seals and Dugongs in Australian waters.
ORRCA operates a 24/7 Rescue Hotline for the public to report any injured or stranded whales, dolphins, seals and dugongs. Simply call 02 9415 3333.
We are the only volunteer wildlife rehabilitation group in New South Wales licensed to be involved with marine mammal rescue, rehabilitation and release. Our members come from all walks of life, age groups and nationalities.
ORRCA offers the community one of the most experienced and successful whale, dolphin, seal and dugong rescue teams in Australia. We are also proud that today, we have rescue trained teams in Western Australia and Queensland available to support local authorities should a marine mammal incident arise.
All members within ORRCA are volunteers
We operate as a non-profit organisation and have charity status.
It is because of the generosity of the public providing donations, and the love and passion of people wanting to get involved and learn about these amazing animals, that ORRCA exists on its own two flippers today.
Through our ever growing membership base of valued and dedicated volunteers and our highly commended rescue training workshops coupled with the strength and dedication of the Committee, ORRCA has achieved extraordinary things over the past 34 years.
ORRCA operates a 24/7 Rescue Hotline for the public to report any injured or stranded whales, dolphins, seals and dugongs. Simply call 02 9415 3333.
Visit: http://www.orrca.org.au/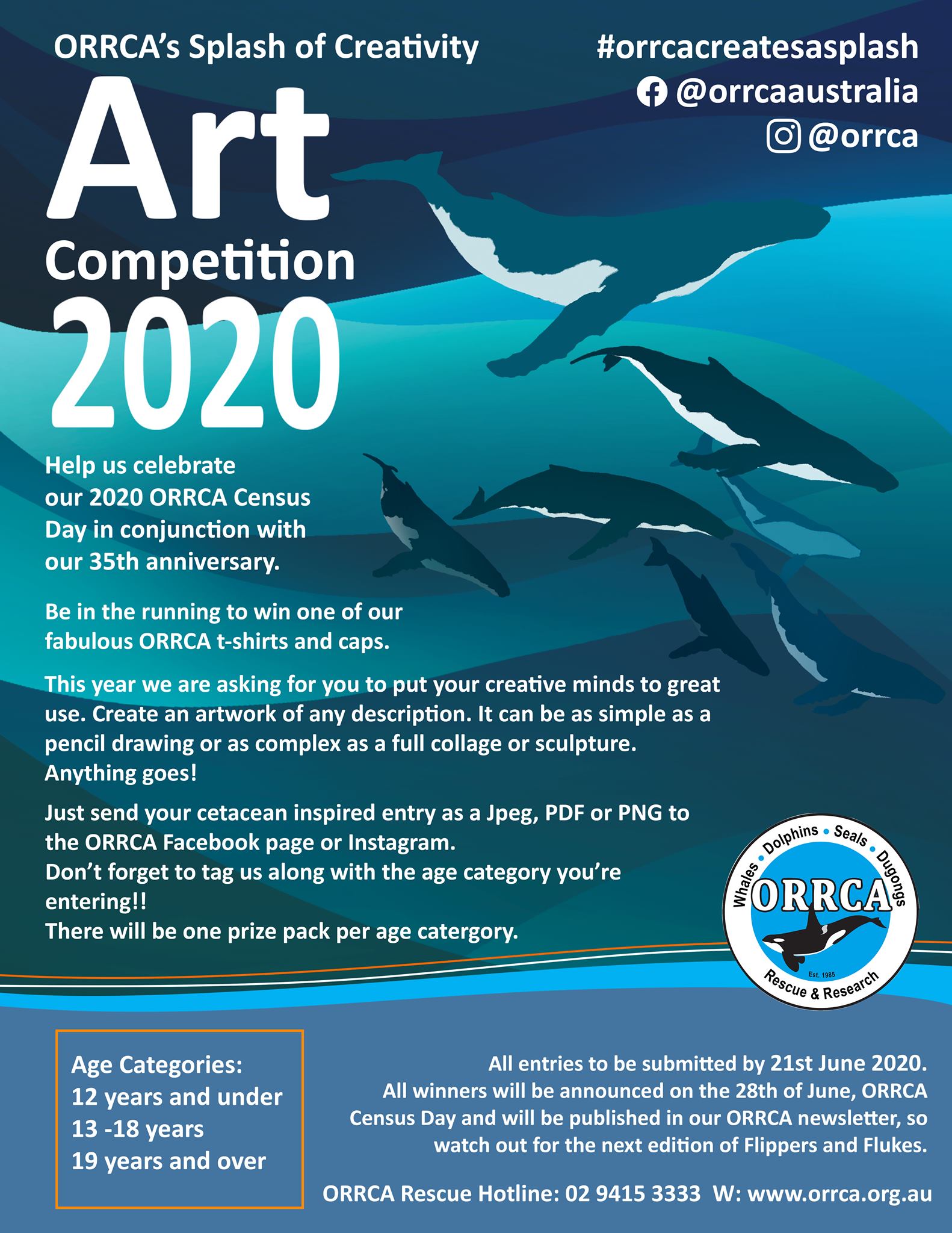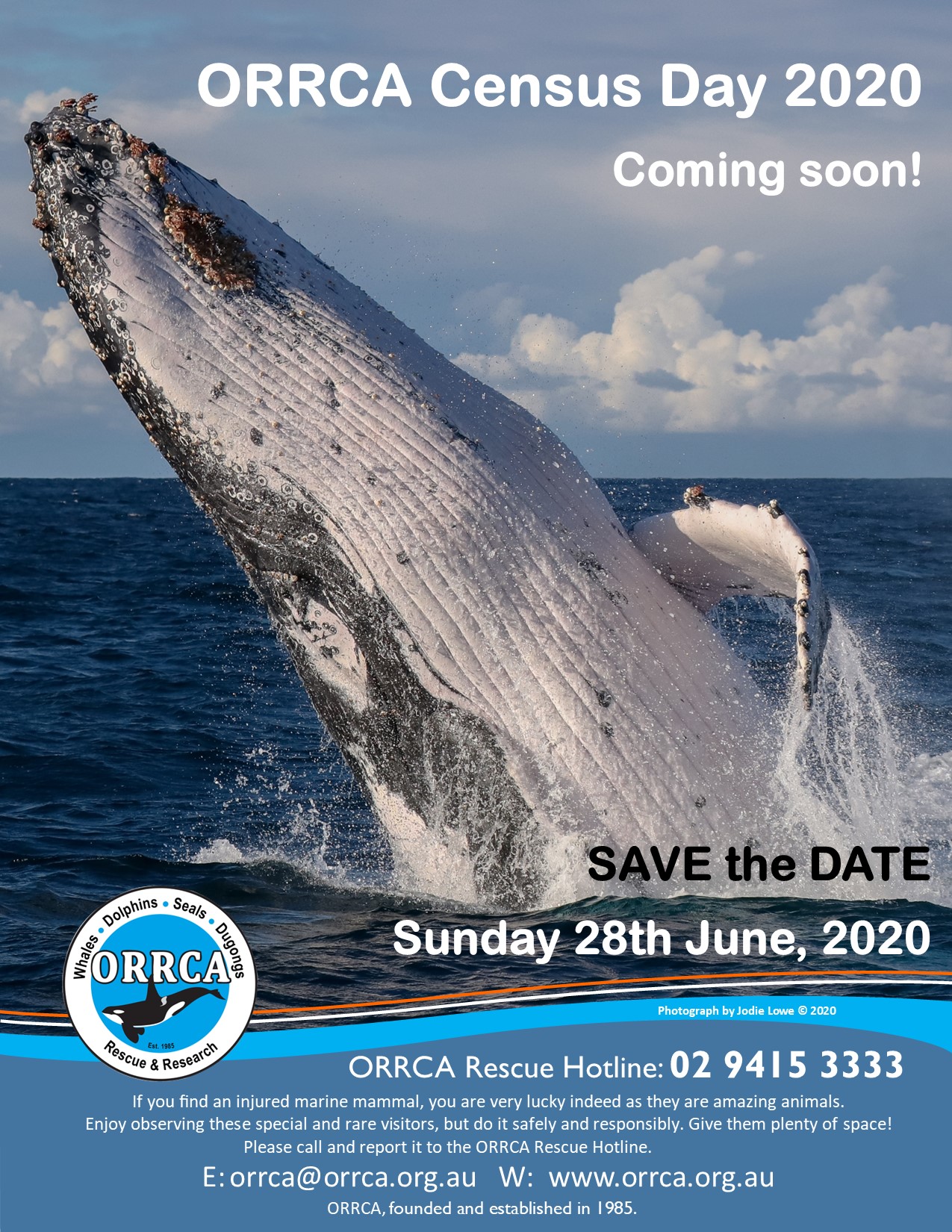 Rat Poisons Are Killing Our Wildlife: Alternatives
BirdLife Australia is currently running a campaign highlighting the devastation being caused by poison to our wildlife. Rodentcides are an acknowledged but under-researched source of threat to many Aussie birds. If you missed BirdLife's rodenticide talk but would like to know more, share data and comment on the use of rodenticides in Australia please visit: https://www.actforbirds.org/ratpoison
Owls, kites and other birds of prey are dying from eating rats and mice that have ingested Second Generation rodent poisons. These household products – including Talon, Fast Action RatSak and The Big Cheese Fast Action brand rat and mice bait – have been banned from general public sale in the US, Canada and EU, but are available from supermarkets throughout Australia.
Australia is reviewing the use of these dangerous chemicals right now and you can make a submission to help get them off supermarket shelves and make sure only licenced operators can use them.
There are alternatives for household rodent control – find out more about the impacts of rat poison on our birds of prey and what you can do at the link above and by reading the information below.
Let's get rat poison out of bird food chains.
The Australian Pesticides and Veterinary Medicines Authority (APVMA) – is currently asking Australians for their views on how rodent poisons are regulated.
Have your say by making a submission here.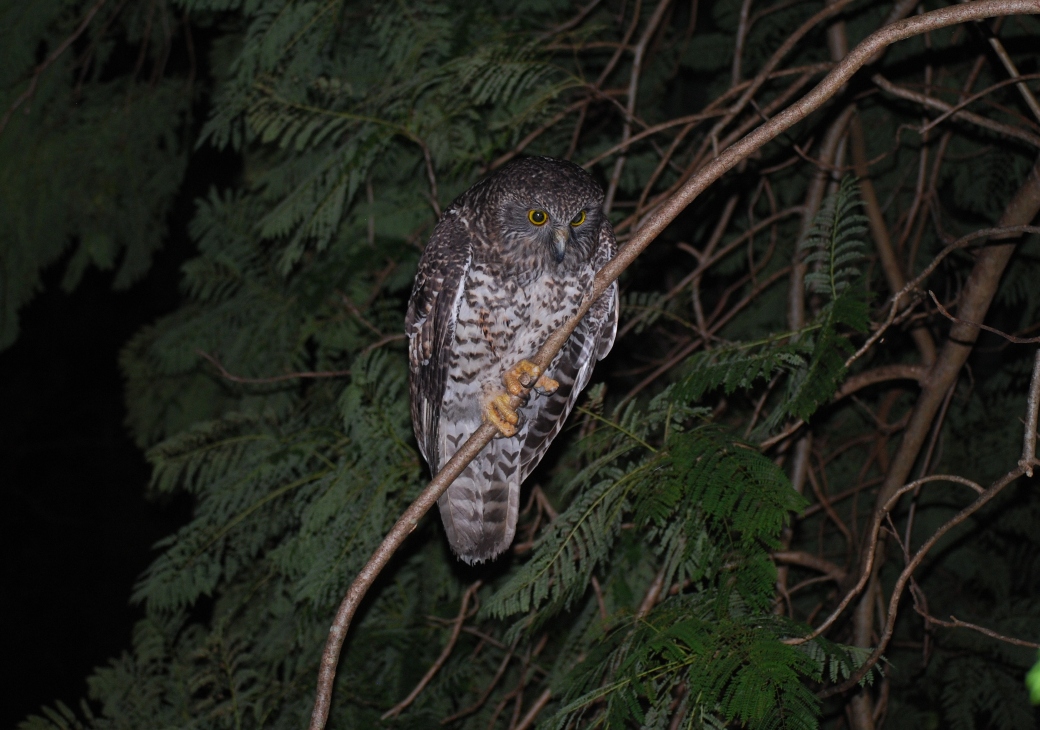 Powerful Owl at Clareville - photo by Paul Wheeler
Pesticides that are designed to control pests such as mice and rats cane also kill our wildlife through either primary or secondary poisoning. Insecticides include pesticides (substances used to kill insects), rodenticides (substances used to kill rodents, such as rat poison), molluscicides (substances used to kill molluscs, such as snail baits), and herbicides (substances used to kill weeds).
Primary poisoning occurs when an animal ingests a pesticide directly – for example, a brushtail possum or antechinus eating rat bait. Secondary poisoning occurs when an animal eats another animal that has itself ingested a pesticide – for example, a greater sooty owl eating a rate that has been poisoned or an antechinus that had eaten rat bait.
Rodenticides are the most common and harmful pesticides to Australian wildlife. Though no comprehensive monitoring of non-target exposure of rodenticides has been conducted, numerous studies have documented the harm rodenticides do to native animals. In 2018, an Australian study found that anticoagulant rodenticides in particular are implicated in non-target wildlife poisoning in Australia, and warned Australia's usage patterns and lax regulations "may increase the risk of non-target poisoning".
Most rodenticides work by disrupting the normal coagulation (blood clotting) process, and are classified as either "first generation" / "multiple dose" or "second generation" / "single dose", depending on how many doses are required for the poison to be lethal.
These anticoagulant rodenticides cause victims of anticoagulant rodenticides to suffer greatly before dying, as they work by inhibiting Vitamin K in the body, therefore disrupting the normal coagulation process. This results in poisoned animals suffering from uncontrolled bleeding or haemorrhaging, either spontaneously or from cuts or scratches. In the case of internally haemorrhaging, which is difficult to spot, the only sign of poisoning is that the animal is weak, or (occasionally) bleeding from the nose or mouth. Affected wildlife are also more likely to crash into structures and vehicles, and be killed by predators.
An animal has to eat a first generation rodenticide (e.g. warfarin, pindone, chlorophaninone, diphacinone) more than once in order to obtain a lethal dose. For this reason, second generation rodenticides (e.g. difenacoum, brodifacoum, bromadiolone and difethialone) are the most commonly used rodenticides. Second generation rodenticides only require a single dose to be consumed in order to be lethal, yet kill the animal slowly, meaning the animal keeps coming back. This results in the animal consuming many times more poison than a single lethal dose over the multiple days it takes them to die, during which time they are easy but lethal prey to predators. This is why second generation poisons tend to be much more acutely toxic to non-target wildlife, as they are much more likely to bioaccumulate and biomagnify, and clear very slowly from the body.
Species most at risk from poisons
Small Mammals
Small mammals including possums and bandicoots often consume poisons such as snail bait, or rat bait that has been laid out to attract and kill rats, mice, and rabbits. Poisons such as pindone are often added to oats or carrots, and lead to a slow, painful death of internal bleeding. Australian possums often consume rat bait such as warfarin, which causes extensive internal bleeding, usually resulting in death.
There is a very poor chance of survival. Possums are also known to consume slug bait, which results in a prolonged painful death mainly from neurological effects. There is no treatment.
Small mammals can also be poisoned by insecticides. Possums, for example, can ingest these poisons when consuming fruit from a tree that has been sprayed with insecticide. Rescued by a WIRES carer, the brushtail possum joey pictured below was suffering from suspected insecticide poisoning. Though coughing up blood, luckily the joey did not ingest a lethal dose as he survived in care and was later released.
Large Mammals
Despite their size, large mammals including wallabies, kangaroos and wombats can also fall victim to pesticide poisoning. Wallabies and kangaroos have been known to suffer from rodenticide poisoning, while poisons often ingested by wombats include rat bait from farm sheds, and sodium fluroacetate (1080) laid out to kill pests such as cats and foxes.
Australian mammals are also impacted by the use of insecticides. DDT, although a banned substance, has been reported as killing marsupials.
Birds
Birds have a high metabolic rate and therefore succumb quickly to poisons. Australian birds of prey – owls (such as the southern boobook) and diurnal raptors (such as kestrels) – can be killed by internal bleeding when they eat rodents that have ingested rat bait. A 2018 Western Australian study determined that 73% of southern boobook owls found dead or were found to have anticoagulant rodenticides in their systems, and that raptors with larger home ranges and more mammal-based diets may be at a greater risk of anticoagulant rodenticide exposure.
Insectivorous birds will often eat insects sprayed with insecticides, and a few different species of birds may be affected at the same time. Unfortunately little can be done and death most often results.
Organophosphates are the most widely used insecticide in Australia. Birds are very susceptible to organophosphates, which are nerve toxins that damage the nervous system, with poisoning occurring through the skin, inhalation, and ingestion. Organophosphates can cause secondary poisoning in wild birds which ingest sprayed insects. Often various species of insectivorous birds are affected at the same time as they come down to eat the dying insects. After a bird is poisoned, death usually occurs rapidly. Raptors have also been deliberately or inadvertently poisoned when organophosphates have been applied to a carcass to poison crows.
Organochlorine pesticides (OCPs) are persistent, bio-accumulative pesticides that include DDT, dieldrin, heptachlor and chlordane. OPC's have been used extensively in the agriculture industry since the 1940s. Some of the more common product names include Hortico Dieldrin Dust, Shell Dieldrex and Yates Garden Dust. Although no OCP's are currently registered for use in the home environment in Australia, many of these products still remain in use on farms, in business premises and households. OCP poisons remain highly toxic in the environment for many years impacting on humans, animals, birds and especially aquatic life. They can have serious short-term and long-term impacts at low concentrations. In addition, non-lethal effects such as immune system and reproductive damage of some of these pesticides may also be significant. Birds are particularly sensitive to these pesticides, and there have even been occasions where the deliberate poisoning of birds has occurred. Tawny frogmouths are most often poisoned with OCP's. The poisons are stored in fat deposits and gradually increase over time. At times of food scarcity, or during any stressful period, such as breeding season or any changes to their environment, the fat stores are metabolised, and with it, the poison load in their blood streams reaches acute levels, causing death.
Although herbicides, or weed killers, are designed to kill plants, some are toxic to birds. Common herbicide glyphosate (Roundup) will cause severe eye irritation in birds if they come into contact with the spray. Herbicides also have the impact of removing food plants that birds, or their insect food supply, rely on. Birds can also readily fall victim to snail baits, either via primary or secondary poisoning.
Reptiles and Amphibians
As vertebrate species, reptiles and amphibians are also at risk of pesticides. Though less is known about the effects of pesticides on reptiles and amphibians, these animals have been known to fall victim to pesticide poisoning. Blue-tongue lizards, for example, often consume rat bait and die of internal bleeding. A 2018 Australian study also found that reptiles may be important vectors (transporters) of rodenticides in Australia.
How to keep pests away and keep wildlife safe
Remember, pesticides are formulated to be tasty and alluring to the target species, but other species find them enticing, too. It is safest for wildlife, pets and people for us to not use any pesticides, and prevent or deter the presence of pests practically, rather than attempt to eliminate them chemically.
Tips to prevent and deter wildlife deaths from poisoning:
Deter rats and mice around your property by simply cleaning up; removing rubbish, keeping animal feed well contained and indoors, picking up fallen fruits and vegetation, and using chicken feeders removes potential food sources.
Seal up holes and in your walls and roof to reduce the amount of rodent-friendly habitat in your house.
Replace palms with native trees; palm trees are a favourite hideout for black rats, while native trees provide ideal habitat for native predators like owls and hawks which help to control rodent populations.
Set traps with care in a safe, covered spot, away from the reach of children, pets and wildlife. Two of the most effective yet safe baits are peanut butter and pumpkin seeds.
To control slugs, terracotta or ceramic plant pots can be placed upside down in the garden or aviary. Slugs and snails will seek the dark, damp area this creates, and can be collected daily. They can then be drowned in a jar of soapy water. You can also sink a jar or dish into the soil and fill it with beer. The slugs are attracted to the yeast in the beer, fall in and then drown.
If turning to pesticides as a last resort:
Use only animal-safe slug baits.
Place tamper-proof bait stations out of reach of wildlife.
Avoid using loose whether pellets or poison grain, present the highest risk, the latter being particularly attractive to seed-eating birds and to many small mammal species.
Read the label and use as instructed.
Avoid products containing second generation products difenacoum, brodifacoum, bromadiolone and difethialone, which are long-lasting and much more likely to unintentionally poison wildlife via secondary poisoning.
Cover individual fruits when spraying fruit trees with insecticides.
Poisons kill dogs too
Because of their poisonous nature, pesticides pose a risk to animals and people alike, including pets and children. Roaming pets like cats and dogs are most at risk of being poisoned, with one 2016 study at the Norwegian University of Life Sciences finding that one in five dogs had rat poison in its body, and a 2011 study by the Humane Society in the United States finding that 74% of their pet poisoning cases are due to second-generation anticoagulants such as rat baits.
It is best to avoid the use of all pesticides, or otherwise use them sparingly, carefully and only after researching each poison and its correct usage. Always supervise pets and children, keep poisons locked out of their reach, and be vigilant in public spaces where pesticides may have accumulated, e.g. poisons can accumulate in streams or puddles where herbicides have recently been sprayed.
If you suspect your pet has been poisoned, seek veterinary help immediately.
If you suspect your child or another adult has been poisoned, do not induce vomiting and call the NSW Poisons Information Centre on 13 11 26 for 24/7 medical advice, Australia-wide.
References
Lohr, M. T. & Davis, R. A. 2018, Anticoagulant rodenticide use, non-target impacts and regulation: A case study from Australia, Science of The Total Environment, vol. 634, pp. 1372-1384.
Lohr, M. T. 2018, Anticoagulant rodenticide exposure in an Australian predatory bird increases with proximity to developed habitat, Science of The Total Environment, Volume 643, pp.134-144.
Lohr, M. T. 2018, Anticoagulant Rodenticides: Implications for Wildlife Rehabilitation, conference paper, Australian Wildlife Rehabiliation Conference, awrc.org.au
Olerud, S., Pedersen, J. & Kull, E. P. 2009, Prevalence of superwarfarins in dogs – a survey of background levels in liver samples of autopsied dogs. Norwegian University of Life Sciences, Faculty of Veterinary Medicine and Life Sciences, Department of Sports and Family Animal Medicine, Section for Small Animal Diseases.
Healthy Wildlife, Healthy Lives, 2017, Rodenticides and Wildlife, healthywildlife.com.au
Society for the Preservation of Raptors Inc. 2019, Raptor Fact Sheet: Eliminate Rats and Mice, Not Wildlife!, raptor.org.au/factsheetpests.pdf
W.I.R.E.S. Poisons and baits don't just kill rats.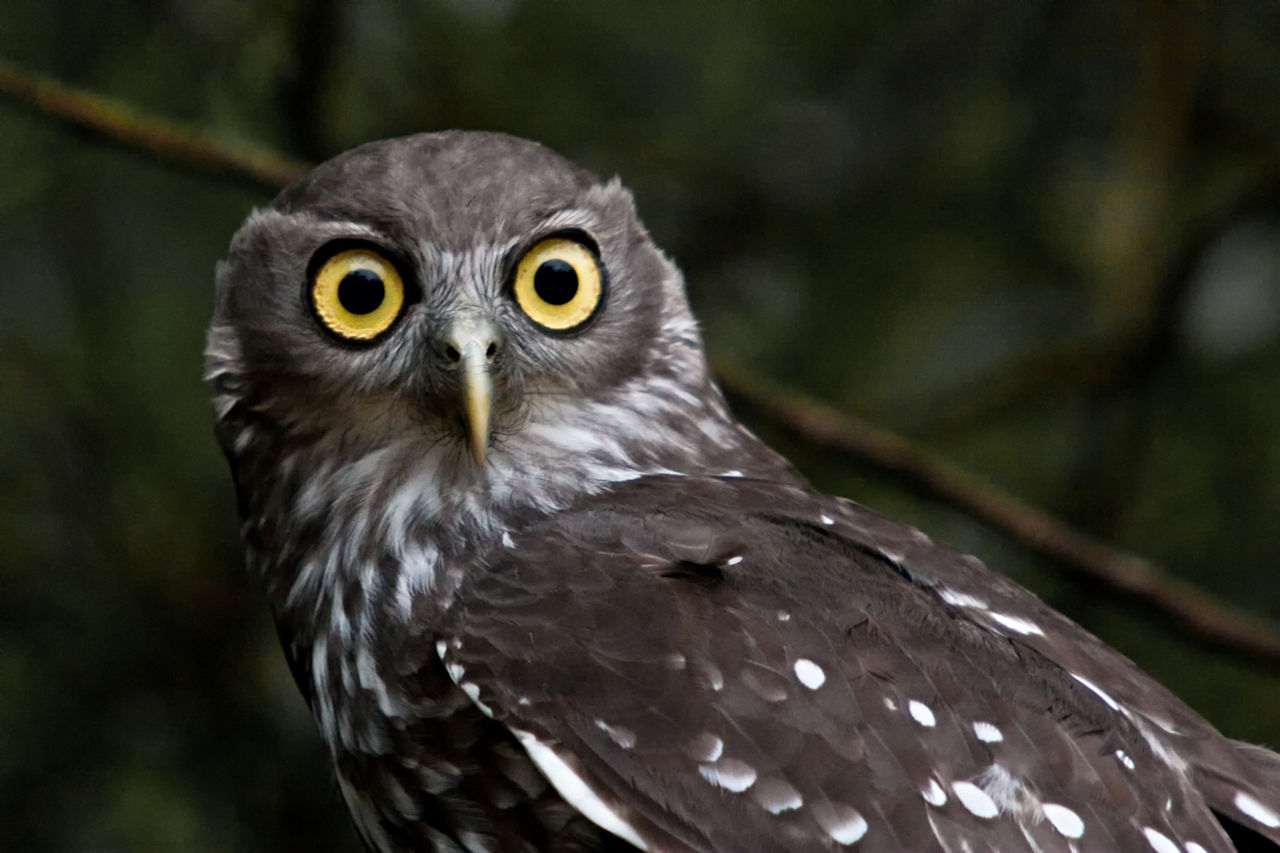 Barking Owl (Ninox connivens connivens)- photo by Julie Edgley - this nocturnal animal will eat mice and so become a victim of poisons through them

Echidna Season
Echidna season has begun. As cooler days approach, our beautiful echidnas are more active during the days as they come out to forage for food and find a mate. This sadly results in a HIGH number of vehicle hits.
What to do if you find an Echidna on the road?
Safely remove the Echidna off the road (providing its safe to do so).
Call Sydney Wildlife or WIRES
Search the surrounding area for a puggle (baby echidna). The impact from a vehicle incident can cause a puggle to roll long distances from mum, so please search for these babies, they can look like a pinky-grey clump of clay
What to do if you find an echidna in your yard?
Leave the Echidna alone, remove the threat (usually a family pet) and let the Echidna move away in it's own time. It will move along when it doesn't feel threatened.
If you find an injured echidna or one in an undesirable location, please call Sydney Wildlife on 9413 4300 for advice.
www.sydneywildlife.org.au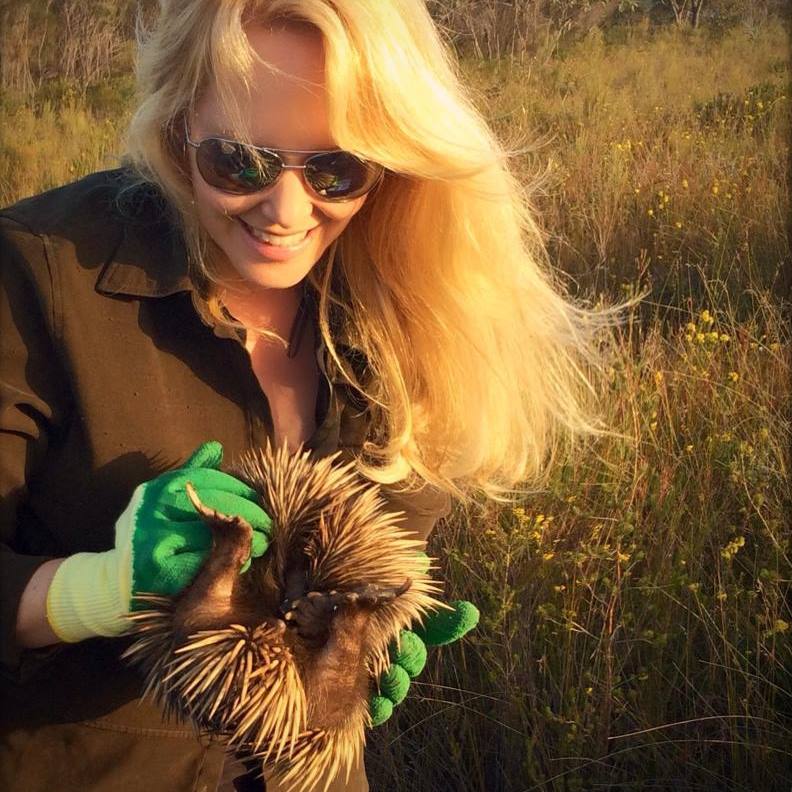 Lynleigh Greig, Sydney Wildlife, with a rescued echidna being returned to its home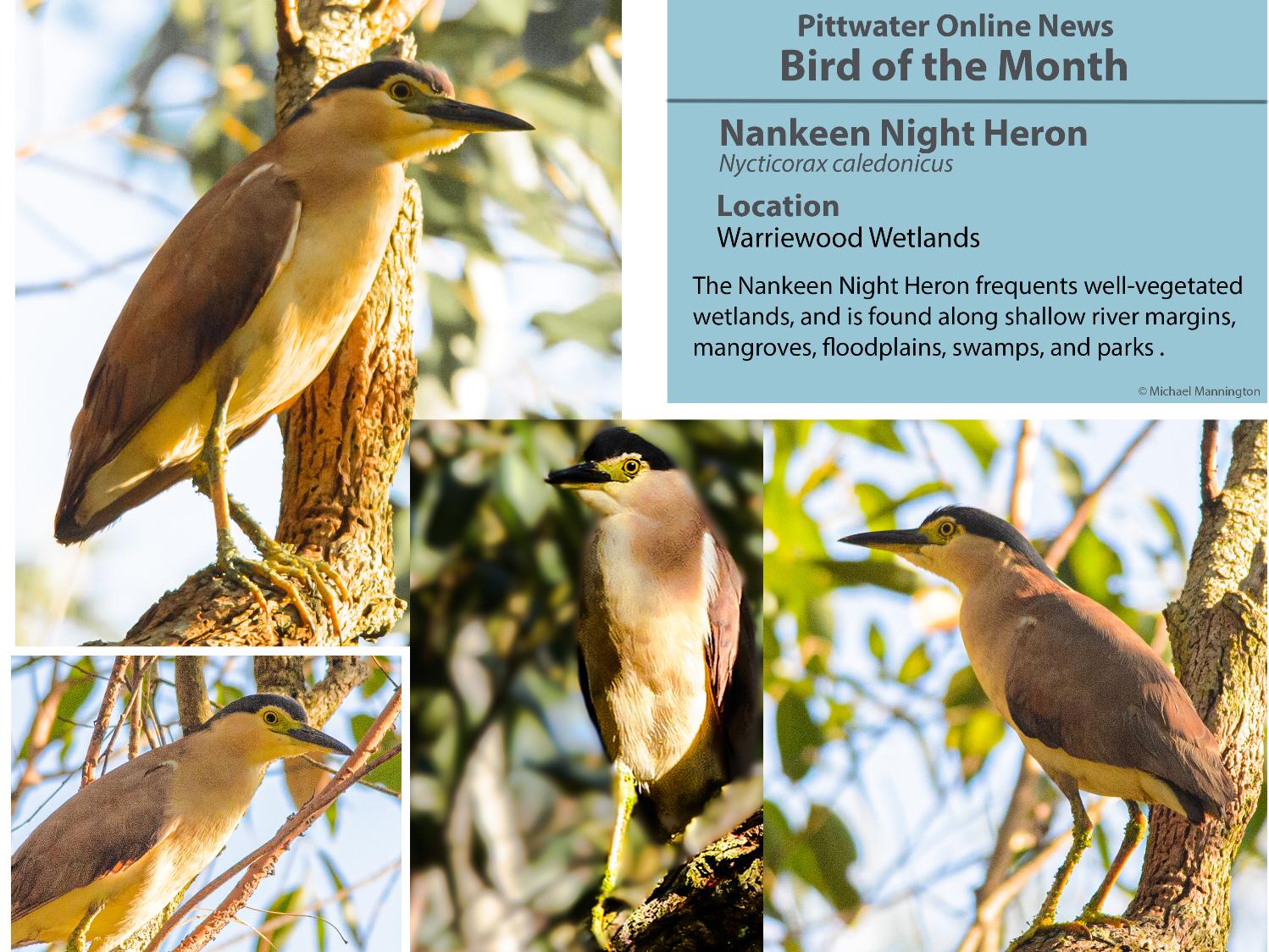 Bird of the Month photography by Michael Mannington of Community Photography and Pittwater Online News Features Photographer.
New Shorebird Identification Booklet
The Migratory Shorebird Program has just released the third edition of its hugely popular Shorebird Identification Booklet. The team has thoroughly revised and updated this pocket-sized companion for all shorebird counters and interested birders, with lots of useful information on our most common shorebirds, key identification features, sighting distribution maps and short articles on some of BirdLife's shorebird activities.
The booklet can be downloaded here in PDF file format: http://www.birdlife.org.au/documents/Shorebird_ID_Booklet_V3.pdf
Paper copies can be ordered as well, see http://www.birdlife.org.au/projects/shorebirds-2020/counter-resources for details.
Download BirdLife Australia's children's education kit to help them learn more about our wading birdlife
Shorebirds are a group of wading birds that can be found feeding on swamps, tidal mudflats, estuaries, beaches and open country. For many people, shorebirds are just those brown birds feeding a long way out on the mud but they are actually a remarkably diverse collection of birds including stilts, sandpipers, snipe, curlews, godwits, plovers and oystercatchers. Each species is superbly adapted to suit its preferred habitat. The Red-necked Stint is as small as a sparrow, with relatively short legs and bill that it pecks food from the surface of the mud with, whereas the Eastern Curlew is over two feet long with a exceptionally long legs and a massively curved beak that it thrusts deep down into the mud to pull out crabs, worms and other creatures hidden below the surface.
Some shorebirds are fairly drab in plumage, especially when they are visiting Australia in their non-breeding season, but when they migrate to their Arctic nesting grounds, they develop a vibrant flush of bright colours to attract a mate. We have 37 types of shorebirds that annually migrate to Australia on some of the most lengthy and arduous journeys in the animal kingdom, but there are also 18 shorebirds that call Australia home all year round.
What all our shorebirds have in common—be they large or small, seasoned traveller or homebody, brightly coloured or in muted tones—is that each species needs adequate safe areas where they can successfully feed and breed.
The National Shorebird Monitoring Program is managed and supported by BirdLife Australia.

This project is supported by Glenelg Hopkins Catchment Management Authority and Hunter Local Land Services through funding from the Australian Government's National Landcare Program. Funding from Helen Macpherson Smith Trust and Port Phillip Bay Fund is acknowledged.
The National Shorebird Monitoring Program is made possible with the help of over 1,600 volunteers working in coastal and inland habitats all over Australia.
The National Shorebird Monitoring program (started as the Shorebirds 2020 project initiated to re-invigorate monitoring around Australia) is raising awareness of how incredible shorebirds are, and actively engaging the community to participate in gathering information needed to conserve shorebirds.
In the short term, the destruction of tidal ecosystems will need to be stopped, and our program is designed to strengthen the case for protecting these important habitats.
In the long term, there will be a need to mitigate against the likely effects of climate change on a species that travels across the entire range of latitudes where impacts are likely.
The identification and protection of critical areas for shorebirds will need to continue in order to guard against the potential threats associated with habitats in close proximity to nearly half the human population.
Here in Australia, the place where these birds grow up and spend most of their lives, continued monitoring is necessary to inform the best management practice to maintain shorebird populations.
BirdLife Australia believe that we can help secure a brighter future for these remarkable birds by educating stakeholders, gathering information on how and why shorebird populations are changing, and working to grow the community of people who care about shorebirds.

To find out more visit: http://www.birdlife.org.au/projects/shorebirds-2020/shorebirds-2020-program
Bushcare In Pittwater
For further information or to confirm the meeting details for below groups, please contact Council's Bushcare Officer on 9970 1367
BUSHCARE SCHEDULES
Where we work Which day What time
Avalon
Angophora Reserve 3rd Sunday 8:30 - 11:30am
Avalon Dunes 1st Sunday 8:30 - 11:30am
Avalon Golf Course 2nd Wednesday 3 - 5:30pm
Careel Creek 4th Saturday 8:30 - 11:30am
Toongari Reserve 3rd Saturday 9 - 12noon (8 - 11am in summer)
Bangalley Headland 2nd Sunday 9 to 12noon
Bayview
Winnererremy Bay 4th Sunday 9 to 12noon
Bilgola
North Bilgola Beach 3rd Monday 9 - 12noon
Algona Reserve 1st Saturday 9 - 12noon
Plateau Park 1st Friday 8:30 - 11:30am
Church Point
Browns Bay Reserve 1st Tuesday 9 - 12noon
McCarrs Creek Reserve Contact Bushcare Officer To be confirmed
Clareville
Old Wharf Reserve 3rd Saturday 8 - 11am
Elanora
Kundibah Reserve 4th Sunday 8:30 - 11:30am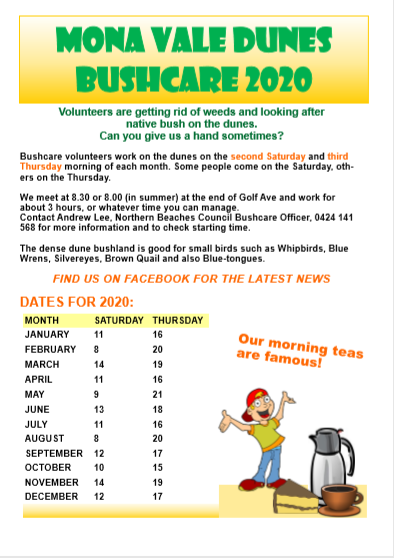 Mona Vale
Mona Vale Beach Basin 1st Saturday 8 - 11am
Mona Vale Dunes 2nd Saturday +3rd Thursday 8:30 - 11:30am
Newport
Bungan Beach 4th Sunday 9 - 12noon
Crescent Reserve 3rd Sunday 9 - 12noon
North Newport Beach 4th Saturday 8:30 - 11:30am
Porter Reserve 2nd Saturday 8 - 11am
North Narrabeen
Irrawong Reserve 2nd Saturday 2 - 5pm
Palm Beach
North Palm Beach Dunes 3rd Saturday 9 - 12noon
Scotland Island
Catherine Park 2nd Sunday 10 - 12:30pm
Elizabeth Park 1st Saturday 9 - 12noon
Pathilda Reserve 3rd Saturday 9 - 12noon
Warriewood
Warriewood Wetlands 1st Sunday 8:30 - 11:30am
Whale Beach
Norma Park 1st Friday 9 - 12noon
Western Foreshores
Coopers Point, Elvina Bay 2nd Sunday 10 - 1pm
Rocky Point, Elvina Bay 1st Monday 9 - 12noon

Gardens And Environment Groups And Organisations In Pittwater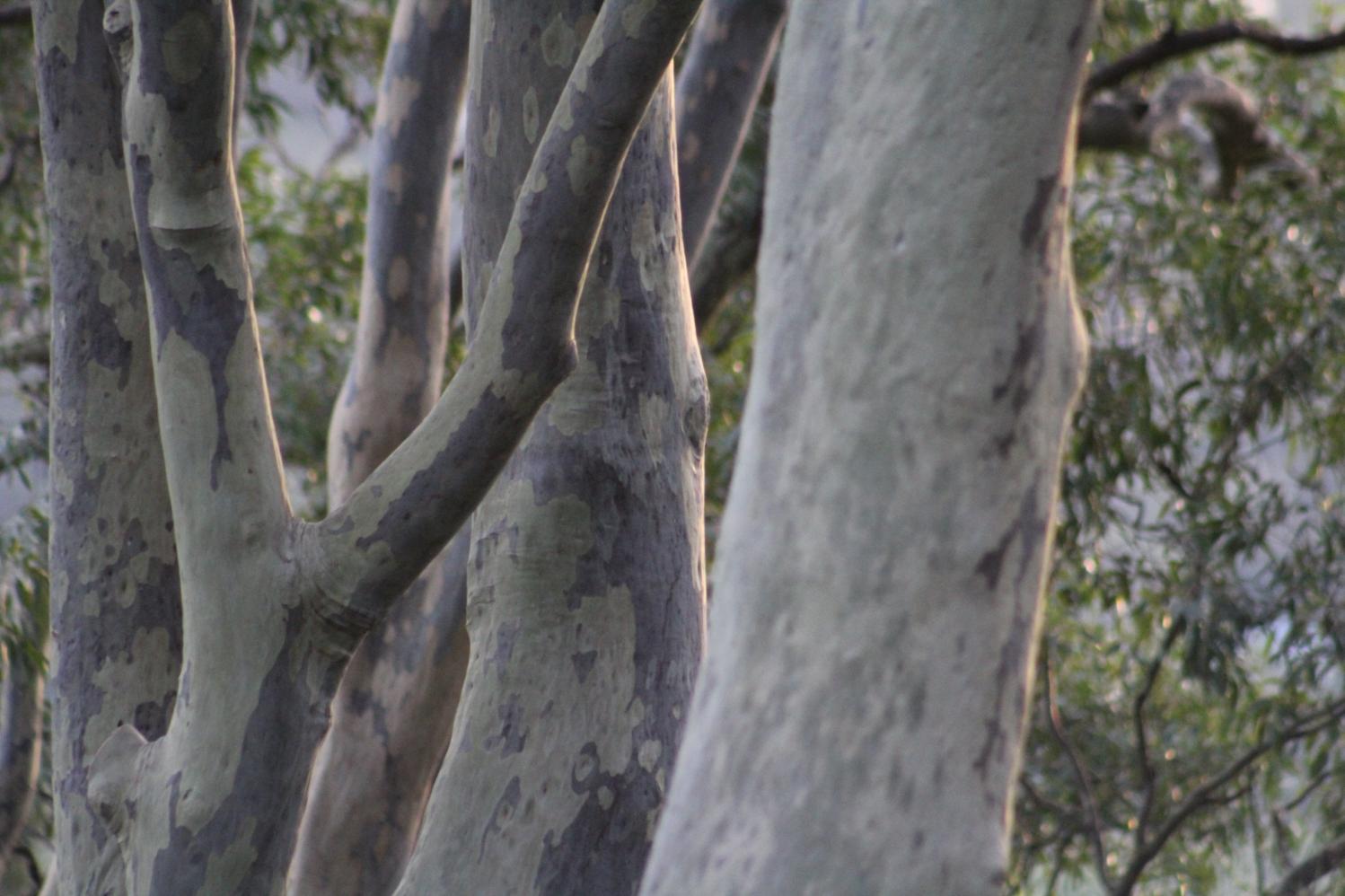 Aussie Bread Tags Collection Points
Collecting bread tags enables us to provide wheelchairs that change the life of disabled people in need, as well as keeping the tags out of landfill to help to preserve the environment.
Bread Tags for Wheelchairs was started in South Africa in 2006 by Mary Honeybun. It is a community program where individuals and organisations collect bread tags, which are sold to recyclers. The money raised pays for wheelchairs for the less fortunate which are purchased through a local pharmacy. Currently about 500kg of bread tags are collected a month in South Africa, funding 2-3 wheelchairs.
We have been collecting bread tags nationally in Australia since September 2018 and now have more than 100 collection points across the country. In February 2019 we started local recycling through Transmutation - Reduce, Reuse and Recycle in Robe, SA, where our tags are recycled into products such as door knobs and bowls. Tags from some states are still sent to South Africa where a plastics company called Zibo recycles them into seedling trays.
These humble bits of polystyrene can make a real difference so get your friends, family, school, workplace and church involved. Ask school tuck shops and boarding school kitchens, child care centres, aged care facilities, hospitals, cafes and fast food outlets to collect for you - they get through a lot of bread!
All the information and signage for collecting or setting up a public collection point is
on our website
.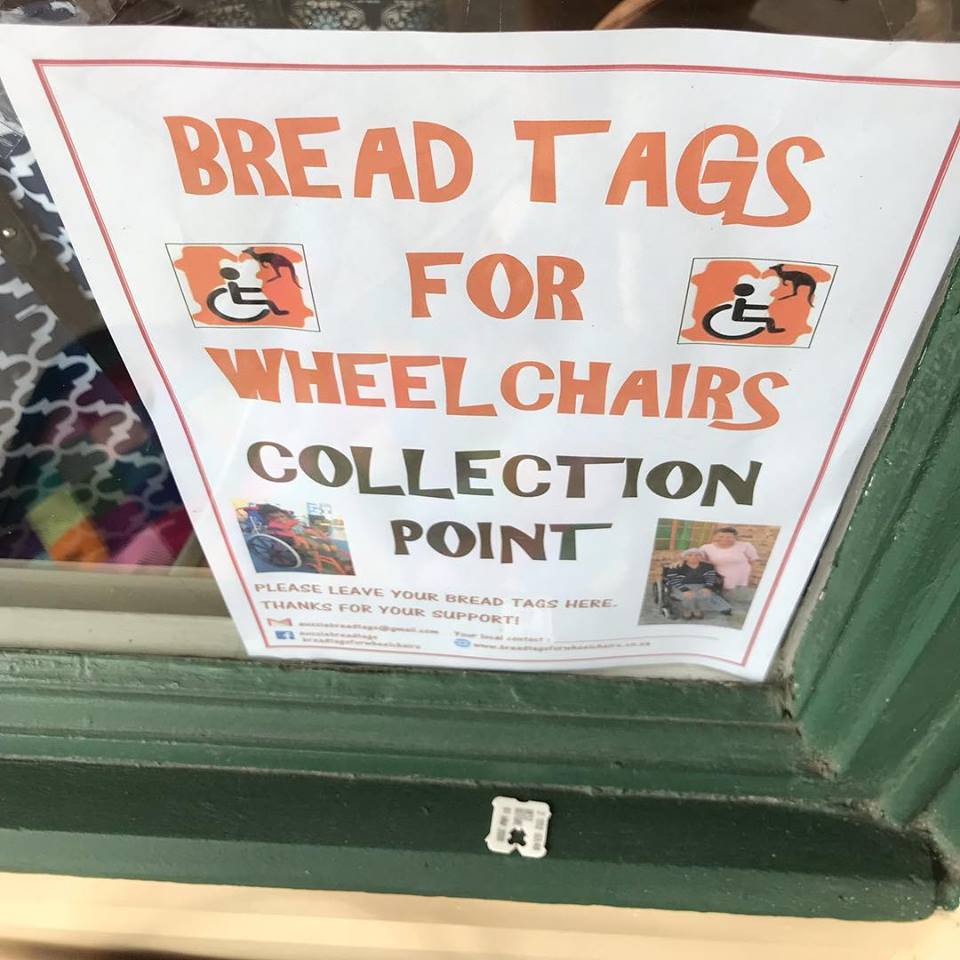 Who Says Eco-Warriors Have To Be Young?
He has collected more than 294,000 bottles and cans that will no longer end up in landfill.
So, it shouldn't be a surprise that Robert Jolley from south-west Riverina is the 2020 NSW Environmental Citizen of the Year.
And by the way, Bob Jolley is aged 81 years old.
News South Wales Minister for the Environment, Matt Kean said the award celebrates community champions, everyday individuals and organisations working towards bettering the environment through litter reduction or implementing local environmental initiatives.
"Mr Jolley has proactively raised more than $25,000 for his local skatepark and other community programs in the Wentworth Shire by collecting bottles and cans for recycling," Mr Kean said.
For his hard work, Bob receives $5,000 to support his community initiative.
Another reason Bob won was because of his commitment and generosity in donating all the profits from his efforts to local projects. So, that extra $5000 won't go astray.
The Environmental Citizen of the Year Award is sponsored by Return and Earn, the largest litter reduction program ever undertaken in NSW. Since December 2017, more than 3.6 billion drink containers have been returned for recycling through the program.
Study Of 62 Countries Finds People React Similarly To Everyday Situations
June 10, 2020: University of California - Riverside
The cornerstone of discrimination is the belief that other people, including people of other races from other countries, are different. They experience life differently; they react differently.
What if research could demonstrate that's not true?
A new study from UC Riverside asserts the world population may have much more in common than it has differences.
"Even though individuals within the same country have more similar experiences than those in different countries, the differences are barely noticeable," said Daniel Lee, the lead author in the paper recently published by the Journal of Personality. "The world is a much more similar and unified place than we once thought."
Lee said the research is the most far-reaching study of everyday situations ever, teaming with researchers across the globe to include 62 countries. The aim is determining whether the world's population experiences life very much the same, or differently.
"This project is unprecedented. Very few international studies look at relationships between more than two countries, let alone 62," Lee, a doctoral researcher in the lab of UCR Distinguished Professor David Funder, and the lead author of the paper "Situational Experience Around the World: A Replication and Extension in 62 Countries."
What's a situation? Everything we experience. Watching Netflix in the living room with your family. Or getting a sunburn. There are simple situations: being in a room that's too warm. There are more complex situations, such as attending a social event where you encounter a potential romantic partner.
Whether people across the world report the same feelings and emotions in those situations, or vastly different ones, was the crux of the lab's study. The study included data from 15,318 members of university and college communities, 10,771 of them females, 4,468 males. Seventy-nine did not choose a gender. Most participants were in their early to mid-20s. Answers were gathered using a 90-question assessment Funder previously developed called the Riverside Situational Q-Sort.
The current study is a much-expanded version of a 2015 study from Funder's lab called "The World at 7:00: Comparing the Experience of Situations Across 20 Countries." That study asked participants from 20 countries what they were doing at 7 p.m. the previous night. Then, researchers looked to see how people experienced them.
Their finding: "The difference among countries is smaller than expected; and the difference within countries is much greater." In other words, people from different countries aren't that different, and people within the same country aren't as similar as expected.
While "The World at 7:00" study asked people what they were doing at 7 p.m. the previous day, participants in the current study were asked to relate an experience they "remember well" from the previous day.
"The World at 7:00" and the current, expanded study both found most experiences are "mildly positive," meaning people within a country are more likely to have similar situations than those in different countries, and that the difference is small in how we experience situations among countries.
The first finding, about positive experience, happily contradicts previous psychological research about how people remember situations.
"Previous research on memory in general would suggest that negative events are more memorable than neutral or positive events," Lee said.
There were some differences in the two studies' findings. "The World at 7:00" found the U.S. and Canada were the two countries most alike in terms of experiences.
In the current study, the U.S. and Australia were most alike.
In "The World at 7:00," the two countries most different in terms of experiences were South Korea and Denmark. In the current study, the two countries most different were Malaysia and Jordan.
The country most like the rest of the world in "The World at 7:00" was Canada. Four countries tied for that distinction in the current study, including Canada, Australia, Chile, and the U.S.
Two countries registered as the most different from the rest of the world in "The World at 7:00": Japan and South Korea. In the current study, Japan was the most different from other countries.
The country most alike within its own borders in "The World at 7:00" was Japan. In the current study, people within the borders of the Netherlands were most like their countrymen; Japan ranked quite low -- No. 56 out of 62 -- in terms of homogeneity, a finding that perplexed researchers.
The country with citizens least alike their own countrymen was South Korea in "The World at 7:00;" in the current study it was Singapore.
Lee said the findings hold a lesson worth being mindful of in the current climate of unrest during the COVID-19 pandemic.
"We can only hope that seeing we're all unified in the challenges we face during these trying times will give people an increased sense of global community," Lee said.
The current study represents the first finding published from Funder's broad-sweeping International Situations Project. Data from this and other studies related to the International Situations Project is
available online
.
In additional to Lee and Funder, authors on the current study included Erica Baranski and Gwendolyn Gardiner, both doctoral researchers in Funder's lab.
To take the same survey as the participants, visit ispstudy.ucr.edu, click on the U.S. flag, enter USA1.ENG for the study ID, and C2NAX99 for the participant ID.
Materials provided by University of California - Riverside. Original written by J.D. Warren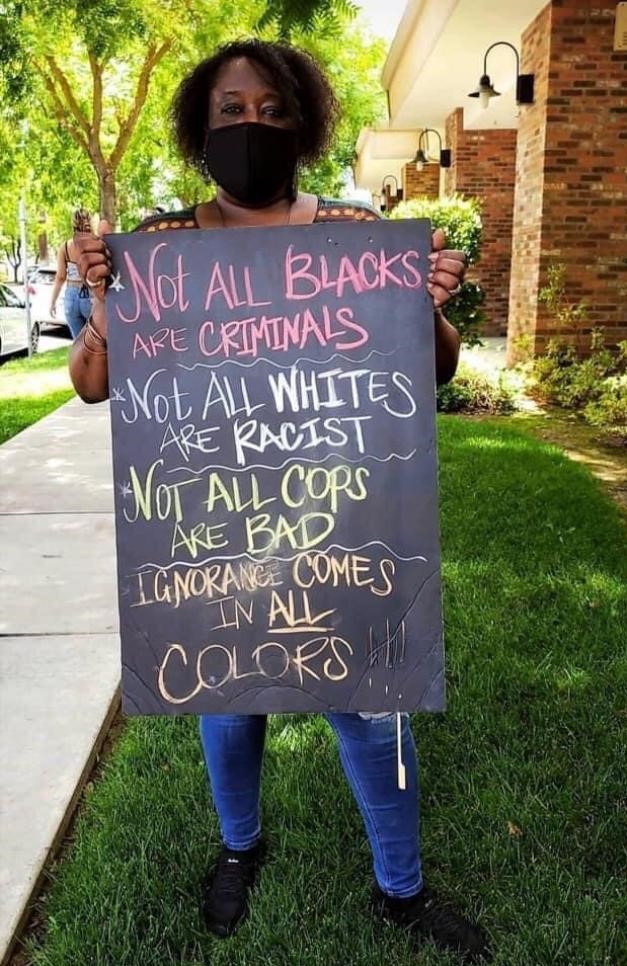 Daniel I. Lee, Gwendolyn Gardiner, Erica Baranski, David C. Funder, Maite Beramendi, Brock Bastian, Aljoscha Neubauer, Diego Cortez, Eric Roth, Ana Torres, Daniela S. Zanini, Kristina Petkova, Jessica Tracy, Catherine Amiot, Mathieu Pelletier‐Dumas, Roberto González, Ana Rosenbluth, Sergio Salgado, Yanjun Guan, Yu Yang, Diego Forero, Andrés Camargo, Emmanouil Papastefanakis, Georgios Kritsotakis, Irene Spyridaki, Evangelia Fragkiadaki, Željko Jerneić, Martina Hřebíčková, Sylvie Graf, Pernille Strøbæk, Anu Realo, Maja Becker, Christelle Maisonneuve, Sofian El‐Astal, Vladimer Lado Gamsakhurdia, John Rauthmann, Matthias Ziegler, Lars Penke, Emma E. Buchtel, Victoria Wai‐Lan Yeung, Ágota Kun, Peter Gadanecz, Zoltán Vass, Máté Smohai, Anagha Lavalekar, Abhijit Das, Meta Zahro Aurelia, Dian Kinayung, Vanessa Gaffar, Gavin Sullivan, Christopher Day, Eyal Rechter, Marco Perugini, Giulio Costantini, Augusto Gnisci, Ida Sergi, Vincenzo Paolo Senese, Tatsuya Sato, Yuki Nakata, Shizuka Kawamoto, Asuka Komiya, Marwan Al‐Zoubi, Nicholas Owsley, Chaning Jang, Georgina Mburu, Irene Ngina, Girts Dimdins, Rasa Barkauskiene, Alfredas Laurinavicius, Marijana Markovikj, Eleonara Serafimovska, Khairul A. Mastor, Elliott Kruse, Nairán Ramírez‐Esparza, Jaap Denissen, Marcel Van Aken, Ron Fischer, Ike E. Onyishi, Kalu T. Ogba, Siri Leknes, Vera Waldal Holen, Ingelin Hansen, Christian Krog Tamnes, Kaia Klæva, Rukhsana Kausar, Nashi Khan, Muhammad Rizwan, Agustín Espinosa, Maria Cecilia Gastardo‐ Conaco, Diwa Malaya A. Quiñones, Paweł Izdebski, Martyna Kotyśko, Piotr Szarota, Joana Henriques‐Calado, Florin Alin Sava, Olga Lvova, Victoria Pogrebitskaya, Mikhail Allakhverdov, Sergey Manichev, Oumar Barry, Snežana Smederevac, Petar Čolović, Dušanka Mitrović, Milan Oljača, Ryan Hong, Peter Halama, Janek Musek, Francois De Kock, Gyuseog Han, Eunkook M. Suh, Soyeon Choi, David Gallardo‐Pujol, Luis Oceja, Sergio Villar, Zoltan Kekecs, Nils Arlinghaus, Daniel P. Johnson, Alice Kathryn O'Donnell, Clara Kulich, Fabio Lorenzi‐Cioldi, Janina Larissa Bühler, Mathias Allemand, Yen‐Ping Chang, Weifang Lin, Watcharaporn Boonyasiriwat, S. Adil Saribay, Oya Somer, Pelin Karakus Akalin, Peter Kakubeire Baguma, Alexander Vinogradov, Larisa Zhuravlova, Mark Conner, Jason Rentfrow, Alexa Tullett, Kyle Sauerberger, Nairán Ramírez‐Esparza, Douglas E. Colman, Joey T. Cheng, Eric Stocks, Huyen Thi Thu Bui.
Situational Experience around the World: A Replication and Extension in 62 Countries.
Journal of Personality, 2020; DOI:
10.1111/jopy.12558
Mozart May Reduce Seizure Frequency In People With Epilepsy
A new clinical research study by Dr. Marjan Rafiee and Dr. Taufik Valiante of the Krembil Brain Institute at Toronto Western Hospital, part of University Health Network, has found that a Mozart composition may reduce seizure frequency in patients with epilepsy.
The results of the research study, "The Rhyme and Rhythm of Music in Epilepsy," was recently published in the international journal Epilepsia Open. It looks at the effects of the Mozart melody, "Sonata for Two Pianos in D Major, K. 448" on reducing seizures, as compared to another auditory stimulus -- a scrambled version of the original Mozart composition, with similar mathematical features, but shuffled randomly and lacking any rhythmicity.
"In the past 15 to 20 years, we have learned a lot about how listening to one of Mozart's compositions in individuals with epilepsy appears to demonstrate a reduction in seizure frequency," says Dr. Marjan Rafiee, lead author on the study. "But, one of the questions that still needed to be answered was whether individuals would show a similar reduction in seizure frequency by listening to another auditory stimulus -- a control piece -- as compared to Mozart."
The researchers recruited 13 patients to participate in the novel, year-long study. After three months of a baseline period, half of the patients listened to Mozart's Sonata once daily for three months, then switched to the scrambled version for three months. The others started the intervention by listening to the scrambled version for three months, then switched to daily listening of Mozart.
Patients kept "seizure diaries" to document their seizure frequency during the intervention. Their medications were kept unchanged during the course of the study.
"Our results showed daily listening to the first movement of Mozart K.448 was associated with reducing seizure frequency in adult individuals with epilepsy," says Dr. Rafiee. "This suggests that daily Mozart listening may be considered as a supplemental therapeutic option to reduce seizures in individuals with epilepsy."
Epilepsy is the most common serious neurological disorder in the world, affecting approximately 300,000 Canadians and 50 million people worldwide.
Many experience debilitating seizures. The treatment is often one or more anti-seizure medications. But for 30 per cent of patients, the medications are not effective in controlling their seizures.
"As a surgeon, I have the pleasure of seeing individuals benefit from surgery, however I also know well those individuals for whom surgery is not an option, or those who have not benefitted from surgery, so, we are always looking for ways to improve symptom control, and improve quality of life for those with epilepsy," says Dr. Taufik Valiante, senior author of the study and the Director of the Surgical Epilepsy Program at Krembil Brain Institute at UHN and co-Director of CRANIA.
"Like all research, ours raises a lot of questions that we are excited to continue to answer with further research and support from the epilepsy community."
While these results are promising, the next step is to conduct larger studies with more patients, over a longer period of time.
Marjan Rafiee, Kramay Patel, David M. Groppe, Danielle M. Andrade, Eduard Bercovici, Esther Bui, Peter L. Carlen, Aylin Reid, Peter Tai, Donald Weaver, Richard Wennberg, Taufik A. Valiante.
Daily listening to Mozart reduces seizures in individuals with epilepsy: A randomised control study
. Epilepsia Open, 2020; 5 (2): 285 DOI:
10.1002/epi4.12400
Engineers Find Neat Way To Turn Waste Carbon Dioxide Into Useful Material
Chemical engineers from UNSW Sydney have developed new technology that helps convert harmful carbon dioxide emissions into chemical building blocks to make useful industrial products like fuel and plastics.
And if adopted on a large scale, the process could give the world breathing space as it transitions towards a green economy.
In a paper published today in the journal Advanced Energy Materials, Dr Rahman Daiyan and Dr Emma Lovell from UNSW's School of Chemical Engineering detail a way of creating nanoparticles that promote conversion of waste carbon dioxide into useful industrial components.
The researchers, who carried out their work in the Particles and Catalysis Research Laboratory led by Scientia Professor Rose Amal, show that by making zinc oxide at very high temperatures using a technique called flame spray pyrolysis (FSP), they can create nanoparticles which act as the catalyst for turning carbon dioxide into 'syngas' – a mix of hydrogen and carbon monoxide used in the manufacture of industrial products. The researchers say this method is cheaper and more scalable to the requirements of heavy industry than what is available today.
"We used an open flame, which burns at 2000 degrees, to create nanoparticles of zinc oxide that can then be used to convert CO2, using electricity, into syngas," says Dr Lovell.
"Syngas is often considered the chemical equivalent of Lego because the two building blocks – hydrogen and carbon monoxide – can be used in different ratios to make things like synthetic diesel, methanol, alcohol or plastics, which are very important industrial precursors.
"So essentially what we're doing is converting CO2 into these precursors that can be used to make all these vital industrial chemicals."
In an industrial setting, an electrolyser containing the FSP-produced zinc oxide particles could be used to convert the waste CO2 into useful permutations of syngas, says Dr Daiyan.
"Waste CO2 from say, a power plant or cement factory, can be passed through this electrolyser, and inside we have our flame-sprayed zinc oxide material in the form of an electrode. When we pass the waste CO2 in, it is processed using electricity and is released from an outlet as syngas in a mix of CO and hydrogen," he says.
The researchers say in effect, they are closing the carbon loop in industrial processes that create harmful greenhouse gases. And by making small adjustments to the way the nanoparticles are burned by the FSP technique, they can determine the eventual mix of the syngas building blocks produced by the carbon dioxide conversion.
"At the moment you generate syngas by using natural gas – so from fossil fuels," Dr Daiyan says. "But we're using waste carbon dioxide and then converting it to syngas in a ratio depending on which industry you want to use it in."
For example, a one to one ratio between the carbon monoxide and hydrogen lends itself to syngas that can be used as fuel. But a ratio of four parts carbon monoxide and one part hydrogen is suitable for the creation of plastics, Dr Daiyan says.
In choosing zinc oxide as their catalyst, the researchers have ensured that their solution has remained a cheaper alternative to what has been previously attempted in this space.
"Past attempts have used expensive materials such as palladium, but this is the first instance where a very cheap and abundant material, mined locally in Australia, has been successfully applied to the problem of waste carbon dioxide conversion," Dr Daiyan says.
Dr Lovell adds that what also makes this method appealing is using the FSP flame system to create and control these valuable materials.
"It means it can be used industrially, it can be scaled, it's super quick to make the materials and very effective," she says.
"We don't need to worry about complicated synthesis techniques that use really expensive metals and precursors – we can burn it and in 10 minutes have these particles ready to go. And by controlling how we burn it, we can control those ratios of desired syngas building blocks."
While the duo have already built an electrolyser that has been tested with waste CO2 gas that contains contaminants, scaling the technology up to the point where it could convert all of the waste carbon dioxide emitted by a power plant is still a way down the track.
"The idea is that we can take a point source of CO2, such as a coal fired power plant, a gas power plant, or even a natural gas mine where you liberate a huge amount of pure CO2 and we can essentially retrofit this technology at the back end of these plants. Then you could capture that produced CO2 and convert it into something that is hugely valuable to industry," says Dr Lovell.
The group's next project will be to test their nanomaterials in a flue gas setting to ensure they are tolerant to the harsh conditions and other chemicals found in industrial waste gas.
Media Stereotypes Confound Kids' Science Ambitions
June 10, 2020: University of South Australia
White lab coats and dangerous experiments all epitomise the 'mad scientist' from many a Hollywood blockbuster but, even beyond the silver screen, the stereotype lives on, and according to new research, it could mar the next generation of potential scientists.
Conducted by the University of South Australia and the Australian Catholic University, the new research shows how gender stereotypes influence young people's perceptions of scientists, with findings showing that despite enjoying science, few children are interested in pursuing it as a career.
UniSA researcher, Dr Garth Stahl and ACU researcher Dr Laura Scholes say understanding how stereotypes of science and scientists can influence children's career aspirations -- even at the primary school level -- is important if we are to tackle the skills shortage in science, technology, engineering and maths (STEM).
"Primary school is a time when kids are influenced by all sorts of stereotypes -- through books, TV and movies. In the case of science, media often shows scientists to be eccentric men in white coats," Dr Stahl says.
"The problem with stereotypes is that they tend to stick, so what we're seeing with primary school students is that their perceptions of science and scientists are influencing their ideas of future careers."
In this study, researchers interviewed 45 (29 male and 16 female) Year four (9-10-year-olds) primary school students, across six economically and geographically diverse schools. Children were asked about the job they'd like when they grew up; whether they'd like to be a scientist; what kind of work a scientist did; and what a scientist might look like.
The majority of students (55 per cent) both Scholes and Stahl spoke with had no aspirations to be a scientist; six were ambivalent; and 13 said they would strongly consider a job as a scientist. Nearly 40 per cent of students said they 'did not like' science, and that it was 'boring' or 'weird'.
A heartening finding was that most students did not see gender as a defining factor for a scientist, with only two students saying a scientist was 'usually a man'.
"The fact that most kids said science could be a career for a woman or a man, shows just how far we've come in terms of gender, and the waning of gender stereotypes may reflect the impact of a range of initiatives across Australia to normalise women in STEM," Dr Stahl says.
"But there's still room to do more, especially as students talked about stereotypical images of scientists wearing white coats and protective goggles and doing lab-based experiments.
"The notion of science being 'weird', 'unusual', 'dangerous' and 'challenging', is a barrier that we still need to tackle, with many kids feeling that a career in science could be too difficult or high-pressure for them to achieve.
"It's two steps forward, one step back -- gender stereotypes may be in decline, but we still have a long way to go if we are to get children to understand the role of a modern scientist."
Laura Scholes, Garth Stahl.
'I'm good at science but I don't want to be a scientist': Australian primary school student stereotypes of science and scientists.
International Journal of Inclusive Education, 2020; 1 DOI:
10.1080/13603116.2020.1751316
These W.A. Plants Are Putting Ants To Work
In a world first, Edith Cowan University (ECU) researchers have discovered a plant that has successfully evolved to use ants -- as well as native bees -- as pollinating agents by overcoming their antimicrobial defences.
ECU PhD student Nicola Delnevo discovered the trait in a group of shrubs found the Swan Coastal Plain in Western Australia.
Mr Delnevo said ant pollination of plants was incredibly rare.
"Ants secrete an antimicrobial fluid that kills pollen grain," he said.
"So ants have traditionally been considered to be a menace -- nectar thieves whose aggression keeps other potential pollinating insects at bay.
"However this group of plants in WA, commonly known as the Smokebush family (Conospermum), has evolved a way to use ants to their advantage."
Mr Delnevo tested the effect of the antimicrobial secretion from three ant species found locally on the flowers of six WA plant species, with startling results.
"We found evidence that Conospermum plants have adapted the biochemistry of their pollen grains to cope with the antimicrobial properties of the ants.
"This is the first plant species found to have adapted traits that enables a mutually beneficial relationship with ants," Mr Delnevo said.
"About 46 examples of ant pollination have been documented around the world, but these have been due to the ants producing less toxic secretions that allow them to pollinate."
Mr Delnevo said the pollination by ants was particularly good news for these plants as they were unable to rely on honeybees.
"Conospermum plants have unscented tubular flowers that are too narrow for honeybees wriggle inside to pollinate," Mr Delnevo explained.
"They rely on native insects carrying a suitable pollen load from visiting other flowers for pollination to occur.
"They have co-evolved with a native bee (Leioproctus conospermi) that has evolved as a specialist feeder of these flowers.
"This relationship is mutually beneficial, but it would be risky in an evolutionary sense for the plant to rely solely on the native bee for pollination."
Future research will explore how common ant pollination is amongst the flora of south-western Australia and exactly how this trait of overcoming ant defences has evolved.
William D Stock, Margaret Byrne, Evelina Pavarani, Luna Fogu, Nicola Clemente, Eddie J van Etten, Nicola Delnevo.
Pollen adaptation to ant pollination: a case study from the Proteaceae.
Annals of Botany, 2020; DOI:
10.1093/aob/mcaa058
This is the first plant species in the world found to have adapted traits that enables a mutually beneficial relationship with ants. ECU photo

Disclaimer: These articles are not intended to provide medical advice, diagnosis or treatment. Views expressed here do not necessarily reflect those of Pittwater Online News or its staff.