Inbox and Environment News: Issue 453
June 7 - 13, 2020: Issue 453
NSWRL Return To Play Update
The NSWRL is pleased to confirm that community football for children in competitions up to and including under 18 comps will resume in July following the NSW Government's latest announcement today.
The NSWRL has been working towards
a re-start of modified and select competitions from July 18 and a return to full contact training from July 1,
based on the advice of government and health authorities.
NSWRL Chief Executive David Trodden said it was exciting and welcome news for more than 80,000 girls and boys from 700 clubs across the state.
"This is a really positive outcome, not only for the Rugby League community, but the broader community and we are grateful that the NSW Government has given the green light for a return to children's sport," Trodden said.
"It is really important though that we all remain vigilant and adhere to the COVID-19 guidelines that have been set so we can all enjoy the return of sport for the long-term."
Trodden said that training (in groups of up to 10) can begin as soon as clubs have complied with the NSWRL's COVID-19 regulations that have been developed in line with the Australian Government's "Return to Sport" framework.
There has been no decision on adults returning to play, which means the senior NSWRL competitions – Harvey Norman Women's Premiership and Ron Massey Cup and Sydney Shield – along with senior community football competitions, scheduled to re-start 18 July 2020, are still on hold, pending further advice.
"We remain hopeful that the NSW Government will also approve a return to play for adult teams in the very near future, recognising the central role that sport plays in our community and the positive impact that sport can have in recovery from the coronavirus pandemic," Trodden said.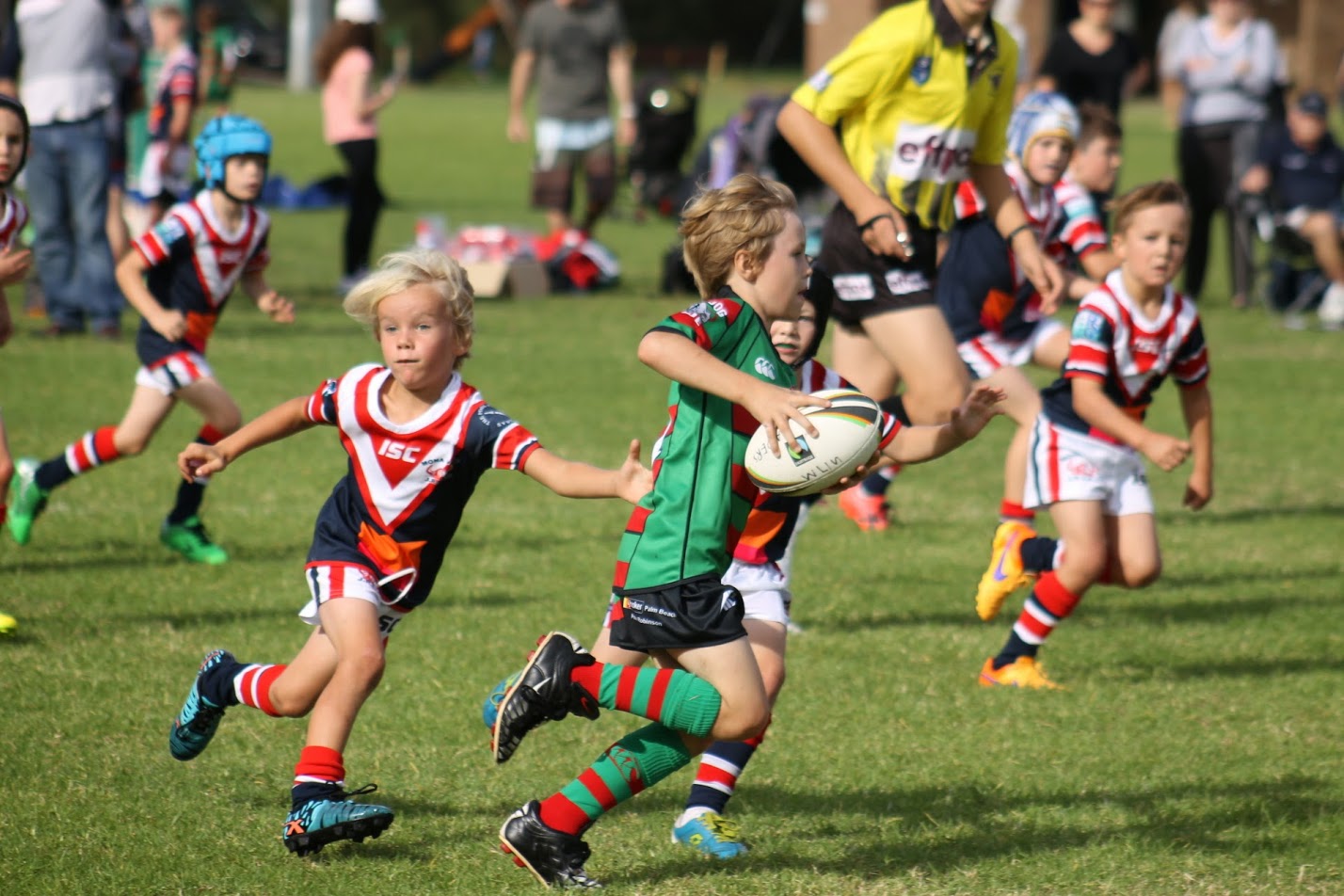 Mona Vale Raiders and Avalon Bulldogs juniors mixing it up at Hitchcock Park in 2015 - A J Guesdon photos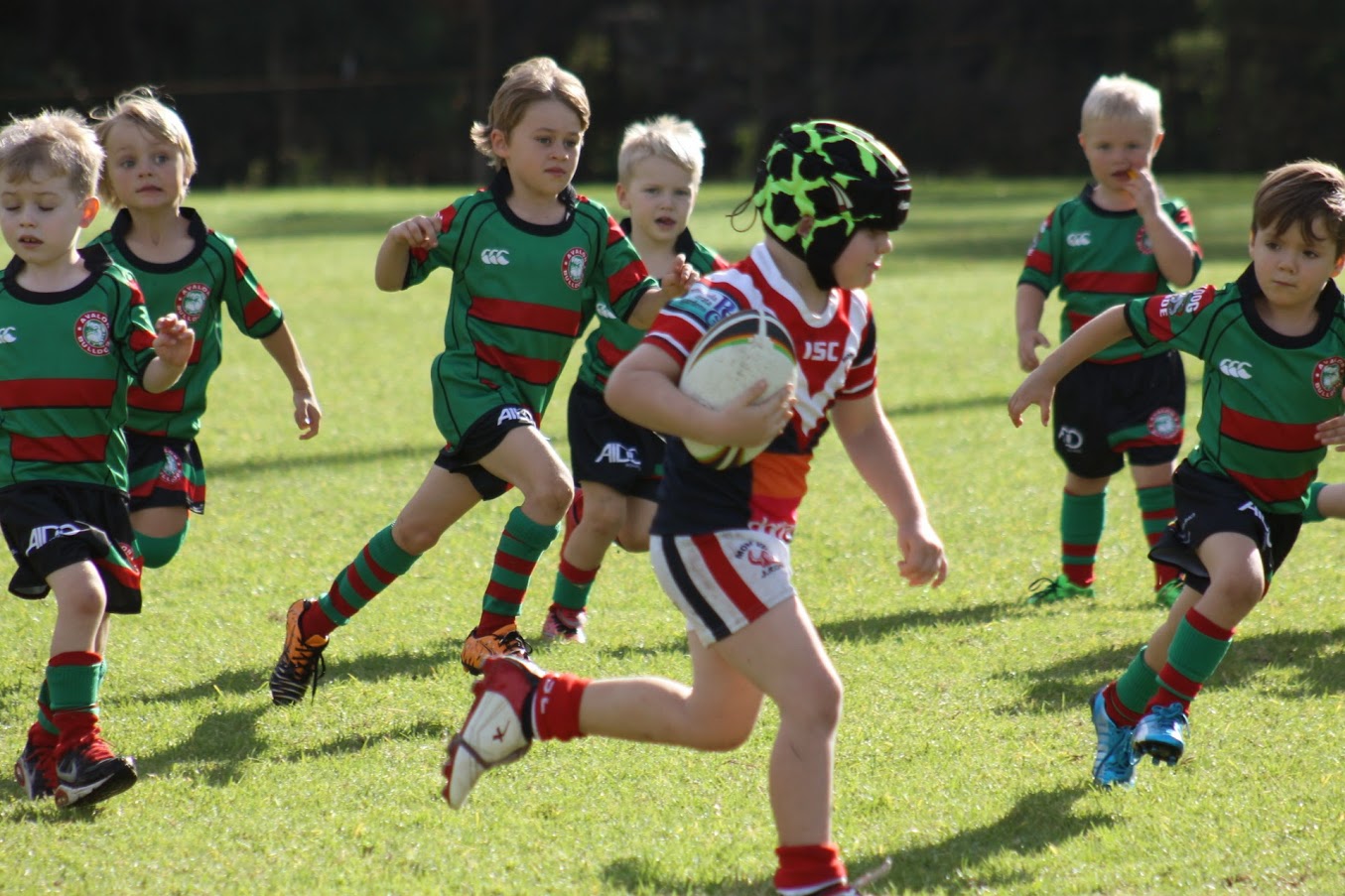 Manly Warringah Netball Association Presidents' Update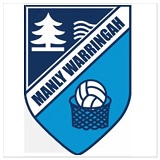 June 4, 2020
What's the latest in June with Netball?
Recently, it has been announced children's community sport competitions will be able to restart in NSW from July 1. This was not anticipated so we find ourselves in a new context. Change is never easy.
As of 3 June, this is what we do know:
Training can take place in groups of 10, as per the guidelines released two weeks ago.
Training is NOT restricted to children. Players of all ages can train.
Competitions for players aged 18 and under can commence on July 1st.
There is no timeline for adult sport to restart in NSW as of today.
Mr Hazzard, NSW Minister of Sport said "COVID-19 safety plans for each activity or sport were critical. Sport and businesses will need to do things a little differently than in pre-COVID-19 times and following their safety plan is key to keeping people safe."
"Reopening kids' sporting competitions on July 1 gives groups and local government, which manages many of these facilities, time to work through all the new changes."
Our clubs have been working tirelessly to make training safe. Check with your club for its status around training. MWNA has been taking bookings for courts since Friday 29th May and our teams are starting to return to netball venues, on advice of the club's readiness to return. Please review the documents placed under the
MWNA's webpage COVID-19
for all information clubs have been referring to over the last few weeks. Club coaches and umpires are having zoom meetings to discuss readiness for training as well as competition. Be optimistic that training is just the beginning of our steady return to play.
At this stage, the Government has yet to outline a path for a return to organised sports for adults.
Ms Berejiklian said, "We're obviously looking at adult sport. But as you can appreciate, at the moment, what has underpinned our success is the social distancing. … that's why we need to be careful in how we do that. We need to get it right."
In reply, Netball NSW CEO, Carolyn Campbell stated," I have been doing everything I can to ensure the message gets through that staying silent on a return to play date for senior sport is simply unacceptable.
I know you want information and answers, so do we. Please be assured that Netball NSW is absolutely focused on getting an outcome which provides certainty for senior players and competitions as quickly as possible."
In the meantime, the MWNA executive committee is moving forward with developing competition policies. We continue to remain optimistic about the 2020 competition. So for the moment – just train, have fun, enjoy the team and our game.
Who's This Girl? Why Is She On The Front Page This Week?
Check out this Issues' Aquatics Feature to find out!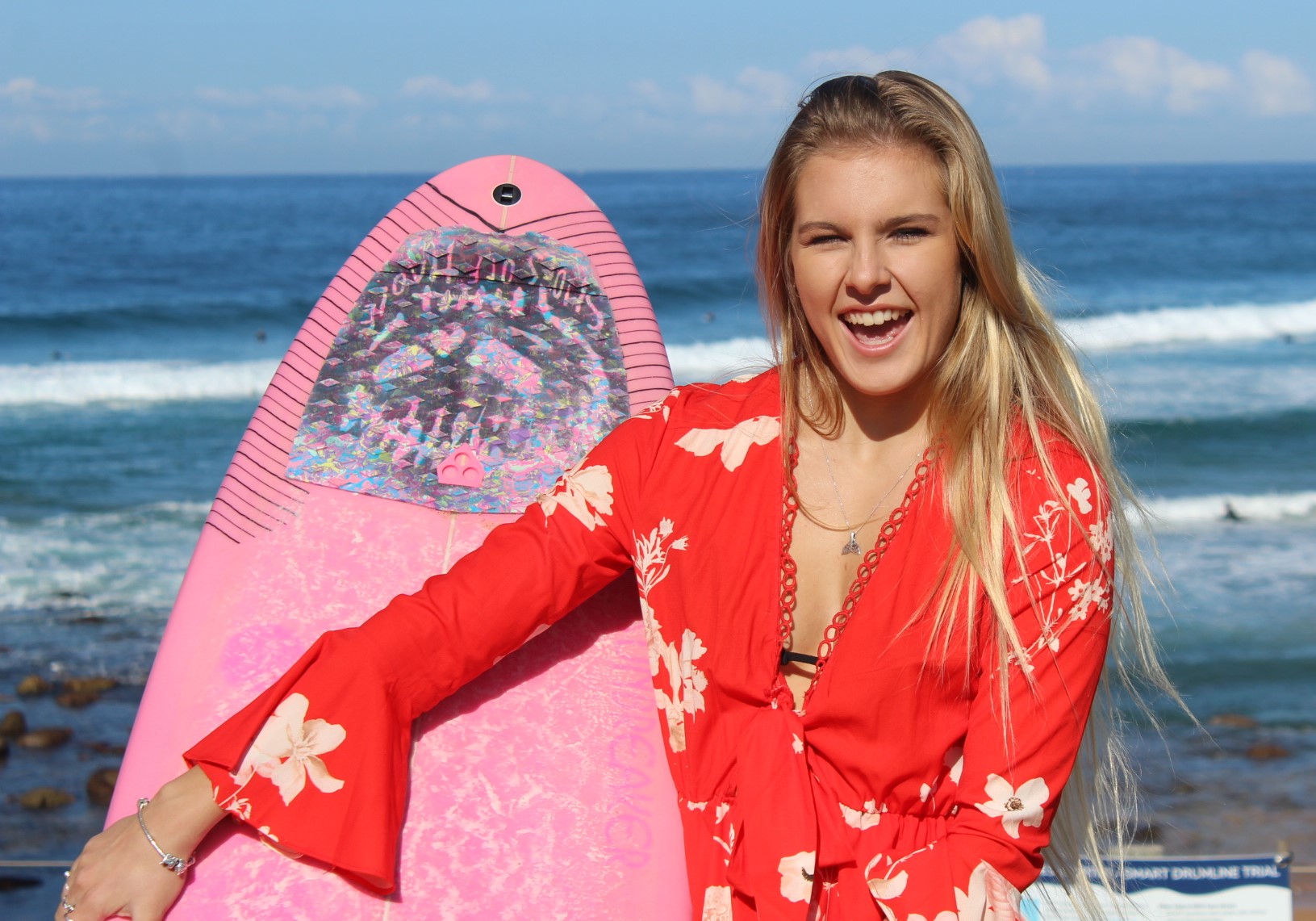 Englishman In New York: Be Yourself No Matter What They Say
"Englishman in New York" is a song by English artist Sting, from his second studio album ...Nothing Like the Sun, released in October 1987. Branford Marsalis played soprano saxophone on the track, while the drums were played by Manu Katché and the percussion by Mino Cinelu.
The "Englishman" in question is the famous eccentric and gay icon Quentin Crisp. Sting wrote the song not long after Crisp moved from London to an apartment in the Bowery in Manhattan. Crisp had remarked jokingly to the musician "that he looked forward to receiving his naturalisation papers so that he could commit a crime and not be deported."
The video was shot in black-and-white and was directed by David Fincher, and featured scenes of Sting and his band in New York, as well as the elusive Quentin Crisp. At the end of the video, after the song fades, an elderly male voice says: "If I have an ambition other than a desire to be a chronic invalid, it would be to meet everybody in the world before I die... and I'm not doing badly." In 2011, the official video was replaced with a version without the male voice.
A favourite lyric for many of us 'oldies' from the song is ''Be Yourself No Matter What They Say'' which forms part of the ending chorus.
Yoga Keeps Seniors Forever Young
June 2, 2020: by Megan Andrews, Flinders University, W.A.
Observing 90-year-old yoga practitioners has convinced Flinders University researcher Associate Professor Kathy Arthurson that maintaining yoga exercise is an important means for seniors to maintain youthful agility.
Associate Professor Arthurson, an expert in advocating mindfulness for improved health and wellbeing from the Southgate Institute for Health, Society and Equity at Flinders University, has found inspiring results from studying 60+ yoga practitioners and presents the evidence in her new book, Yoga Years: True Stories of How Yoga Transforms Ageing.
She is particularly inspired by such women as 95-year-old Tania Dyett in Wellington, New Zealand, who was one of 14 yoga teachers aged beyond 60 she interviewed for the research project about yoga and ageing that led to the publication of this new book.
"When I attended Tania Dyett's yoga class, I immediately knew what kind of older woman I want to be," says Associate Professor Arthurson. "Aged 95, her wicked sense of humour made the class an absolute delight. We learnt her unique My Pussycat Pose, which involved 'tail wagging' and loads of laughter." sadly, Tania Dyett recently passed away.
Associate Professor Arturson was equally surprised by 95-year-old Vivian Vieritz in Queensland, who performed her favourite pose – the headstand – during her interview. "I was amazed at her strength and flexibility."
Associate Professor Arthurson says watching Vivian, Tania and other senior yoginis move their agile bodies through poses is a testament to the benefits of yoga for older people.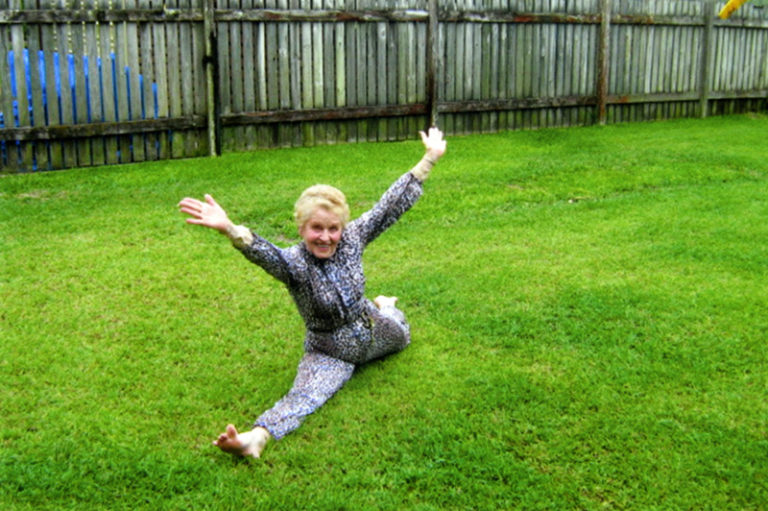 Vivian Vieritz doing the splits on her 90th birthday
"Meeting them made me think that practising yoga keeps you young forever," she says. "I'm not talking about a lack of wrinkles and grey hair, or looking like Cher or Madonna. The yoga women share a joy and vigour for life that belies their age."
For the book, Tania Dyett shared her favourite pose – the Reverse Prayer – for a healthy spine, wrists and shoulders, to avoid developing Kyphosis, an abnormal outward curvature of the upper back, thoracic vertebrae. She said this pose helped her to continue playing the violin. "Tania told me the body is like a musical instrument – you need to play it to keep it in good health."
Associate Professor Arthurson's book underlines that yoga helps maintain floor-to-standing mobility. A reduction in this ability for adults older than 50 is associated with earlier death and increased dependency. Even simple mishaps for these people, like dropping reading glasses onto the floor, may pose a serious challenge.
In contrast, Associate Professor Arthurson says she was astounded at how effortlessly the senior women yoga practitioners moved down onto the floor and back up again. "Vivian told me to use it or lose it. She proudly said 'I don't know of anyone else my age who is as healthy as me'."
Practising yoga can help all people to maintain important movement capability – but it doesn't have to be difficult. It can start by practising in a chair, and rising up and down from the chair.
"If you haven't tried yoga before, don't be put off by glossy pictures of yoginis in advanced practises or even seeing Vivian Vieritz in her headstand. Yoga is definitely not all about twisting the body into hard or bendy poses. There are many different styles and levels of yoga to choose from," says Professor Arthurson.
"These yoginis maintain that any age is the right age to start yoga, because it will build flexibility, balance and strengthen muscles. Maybe, just like these women, you'll still be practising yoga in your 90s."
The book can be accessed via the website
kathyarthursonyoga.com
where you can also watch Vivian Vieritz, and Bette Calman (from Melbourne) practising yoga in YouTube clips.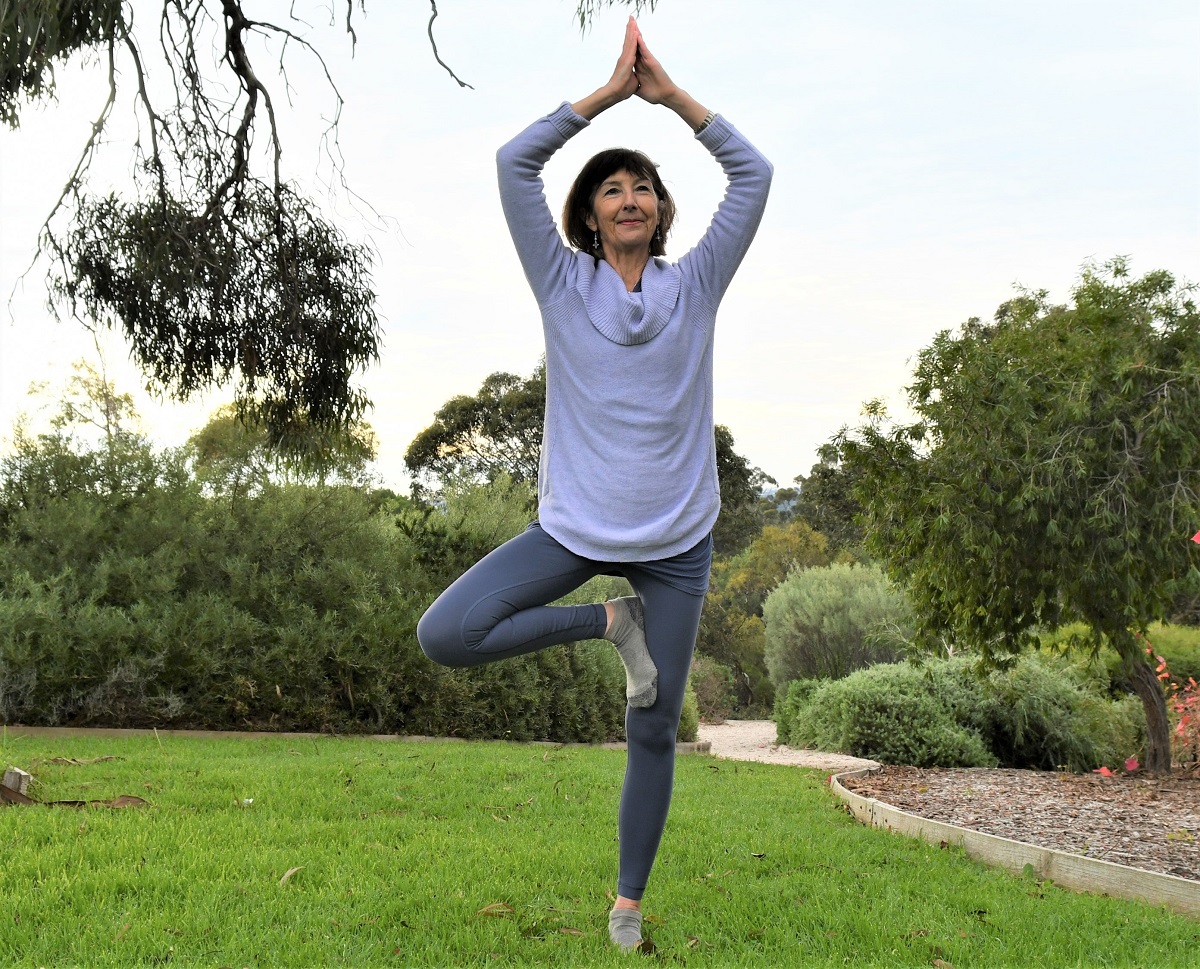 Associate Professor Kathy Arthurson: "Yoga women share a joy and vigour for life that belies their age."
Tour From Space: Inside The SpaceX Crew Dragon Spacecraft On Its Way To The Space Station
Published May 30, 2020 by NASA
In this video, NASA astronauts Robert Behnken and Douglas Hurley take viewers on a tour of the SpaceX Crew Dragon spacecraft that will take them on a 19-hour-journey to their new home in orbit.
The SpaceX Falcon 9 rocket and Crew Dragon spacecraft successfully launched from Kennedy Space Center's historic Launch Pad 39A at 3:22 p.m. EDT on May 30 with the astronauts aboard for a mission to the orbiting laboratory. Crew Dragon will perform a series of phasing maneuvers to gradually approach and autonomously dock with the International Space Station on Sunday, May 31, at approximately 10:29 a.m. EDT.
Stay Healthy During The HSC
In any 'normal' year the HSC requires dedication and focus as well as the support of friends and family.
This year hasn't exactly panned out to be a 'normal' year, with announcements about changes to the HSC due to COVID-19.
Despite all the goings-on, students across NSW are continuing to study for their HSC with focus and determination, and we at NESA are here to help.
This year we are partnering with mental health organisation ReachOut to deliver news, information, guidance and advice to support all HSC students.
You'll hear from experts, teachers, parents and other students as well as some inspiring spokespeople. This year we are planning to lighten your mental load with practical tips and tricks for staying active, connected and in charge of your wellbeing.
ReachOut's Study Hub has heaps of info about taking a proactive approach to your mental health or where to go if you need more support. ReachOut's Forums are great for sharing what's going on for you and get ideas about the best ways to feel happy and well.
So follow and use #StayHealthyHSC for regular health and wellbeing updates and information.
View our range of social media images, posters and flyer to help you get involved and share the Stay Healthy HSC message with your community.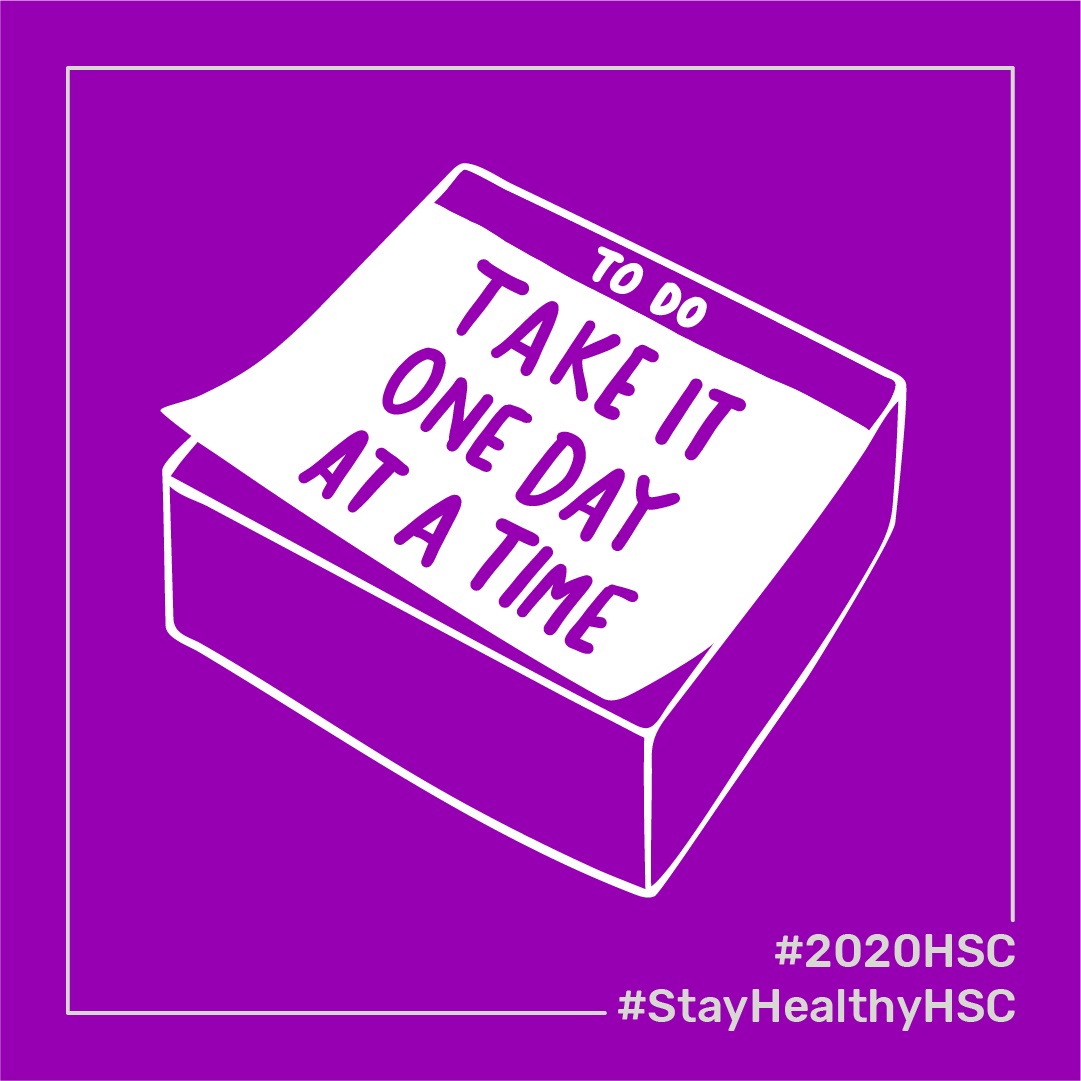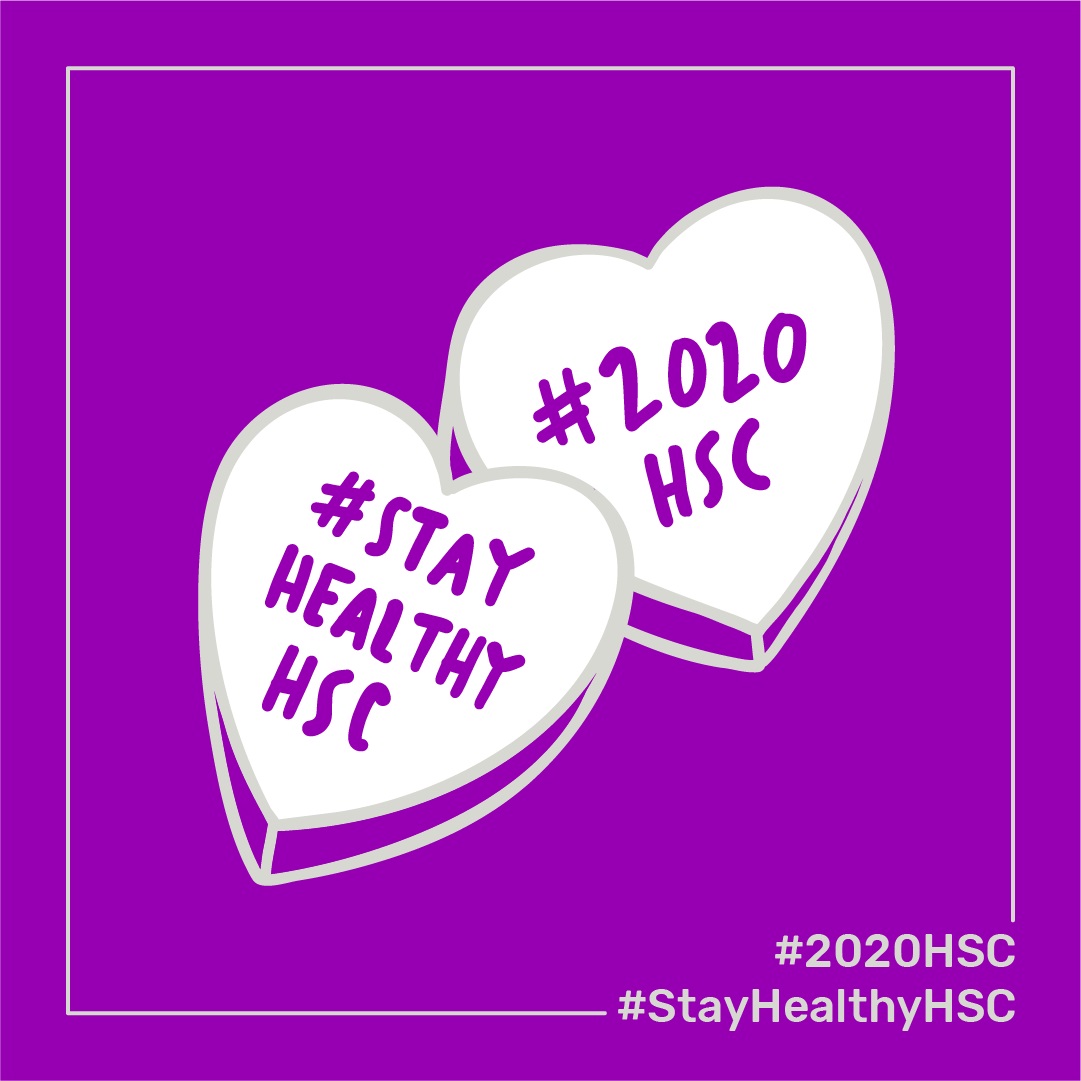 BirdLife Australia 2020 Photo Comp
The BirdLife Australia Photo awards are now open! Special theme this year is Fairy-wrens, Emu-wrens, and Grasswrens.
The Comp is

open til August 3rd

.
⁠For more on our judges, categories
This stunning image is of a pair of White-throated Grasswrens, by Laurie Ross.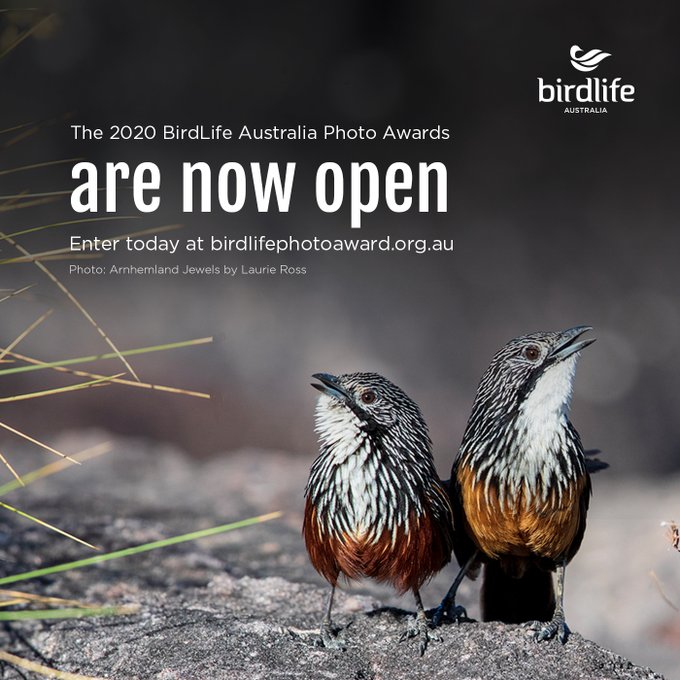 Young Writers' Competition 2020
Splash through puddles, hear a suspicious splash or have your face splashed across the news... How will you make a splash?
The Northern Beaches Young Writers' Competition 2020 is now open!
Write an original story using this year's theme word 'splash' for a chance to be published as an author in a library eBook.
The competition is open to students up to and including year 12 who live or go to school on the Northern Beaches and are members of the Northern Beaches library service.
How to enter:
Complete the online entry form and attach your story as a Word document. If your story is hand-written, then a clear, readable photo or scanned PDF can be submitted. All entries must be submitted by 8pm, Wednesday 10 June.
Not a member of the library? Don't worry, we will use this form to create a membership for you. Just mark 'no' under the library member field in the online form. If you are a member and unsure of your library card number, just mark 'yes' in the library member field in the online form and we will find your library membership number.
About the competition:
Entries will be judged according to characterisation, originality, plot and use of language and will be arranged into six different age group categories.
Winners from each category will have their stories published in an eBook that will be added to our collection.
For more information, please email our Library Programs team or call 9976 1739.
Want some inspiration? Check out the 2019 Young Writers' Competition winning entries in the eBook Wild.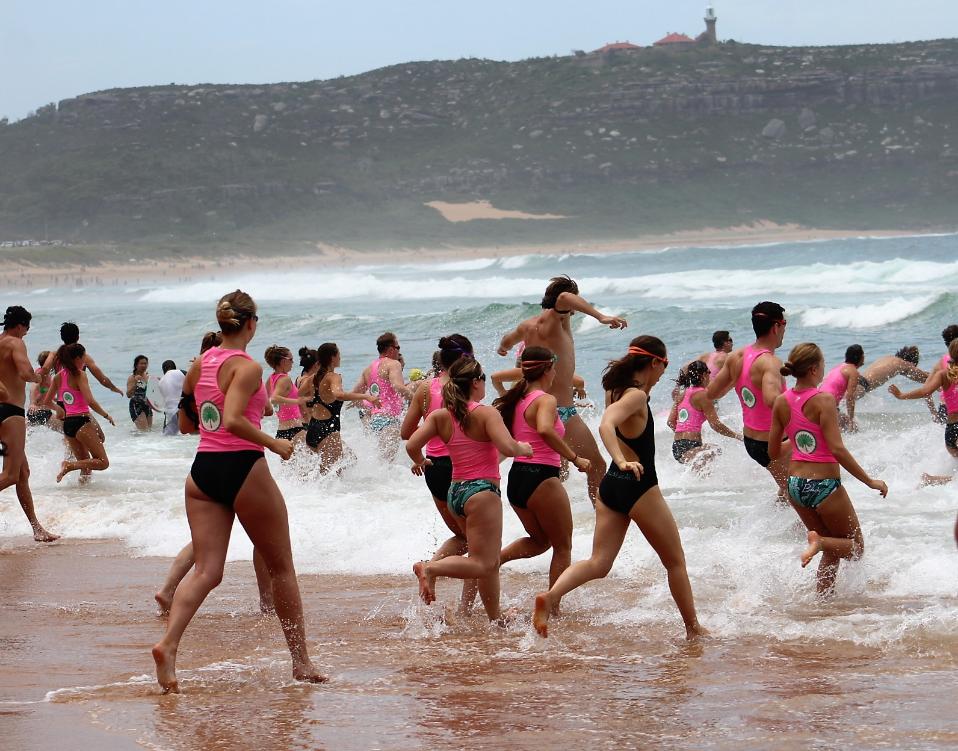 Colouring-In Competition: 40th Anniversary Of Long Reef Aquatic Reserve
Do you love colouring in?
Then it's time to get your colouring pencils and crayons out and enter in the kids' colouring-in competition to celebrate the 40th anniversary of Long Reef Aquatic Reserve.
Step 1:
Download and print the Long Reef Aquatic Reserve Colouring Competition entry form (PDF, 696.48 KB). Also loaded below for you to download.
Step 3:
Inspire us by telling us how you will help look after Long Reef Aquatic Reserve, now and into the future.
Step 4
:
Get a parent/carer to help you send your entry in by 30 June by either:
Or
Posting your entry to "DPI Long Reef Aquatic Reserve 40th anniversary", PO Box 5106 Wollongong NSW 2500.
Step 5: Good luck and hope you have fun learning about Long Reef Aquatic Reserve!
There are fantastic prizes to win in each age category!
First-place prize for each age category is a voucher for a Merlin annual pass valued at up to $500
Second-place prize for each age category is a $250 voucher for Long Reef Surf shop.
Third-place prize for each age category is a $100 voucher for art and craft supplies from Eckerleys.
The competition will be judged in the following age group categories:
4 to 6 years
7 to 9 years
10 to 12 years
N.B.Entries may be published on the Department of Primary Industries' website and social media platforms.
Invite your family, friends and classmates to enter the competition too!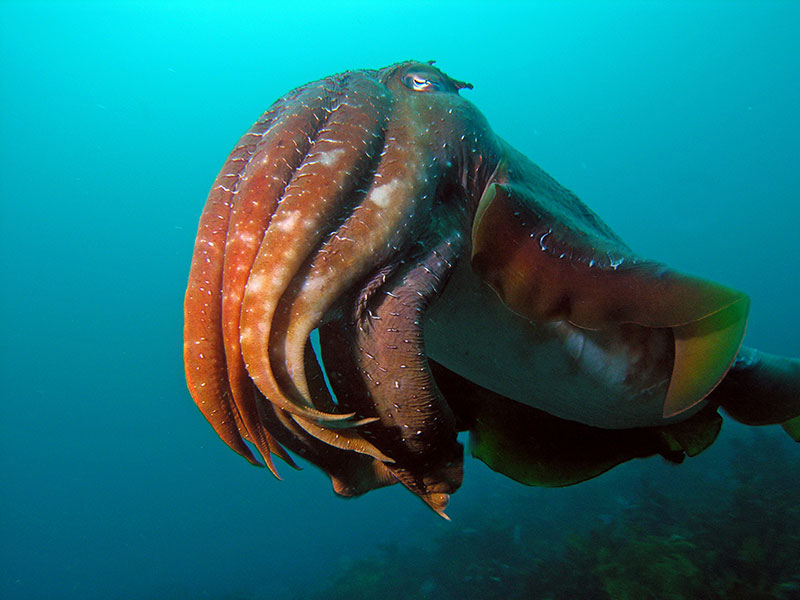 Cuttlefish - NSW DPI Photo
Curious Kids: Why Do We Burp?
The following article by Dr Vincent Ho from the
Western Sydney
University School of Medicine was first published in The Conversation as part of its 'Curious Kids' series.
Why do we burp? We sometimes also burp before meals, why does this happen? — Ahaana, age 7
That is a really interesting question, Ahaana!
There are two types of burping, but mainly we burp to get rid of swallowed air from our stomach.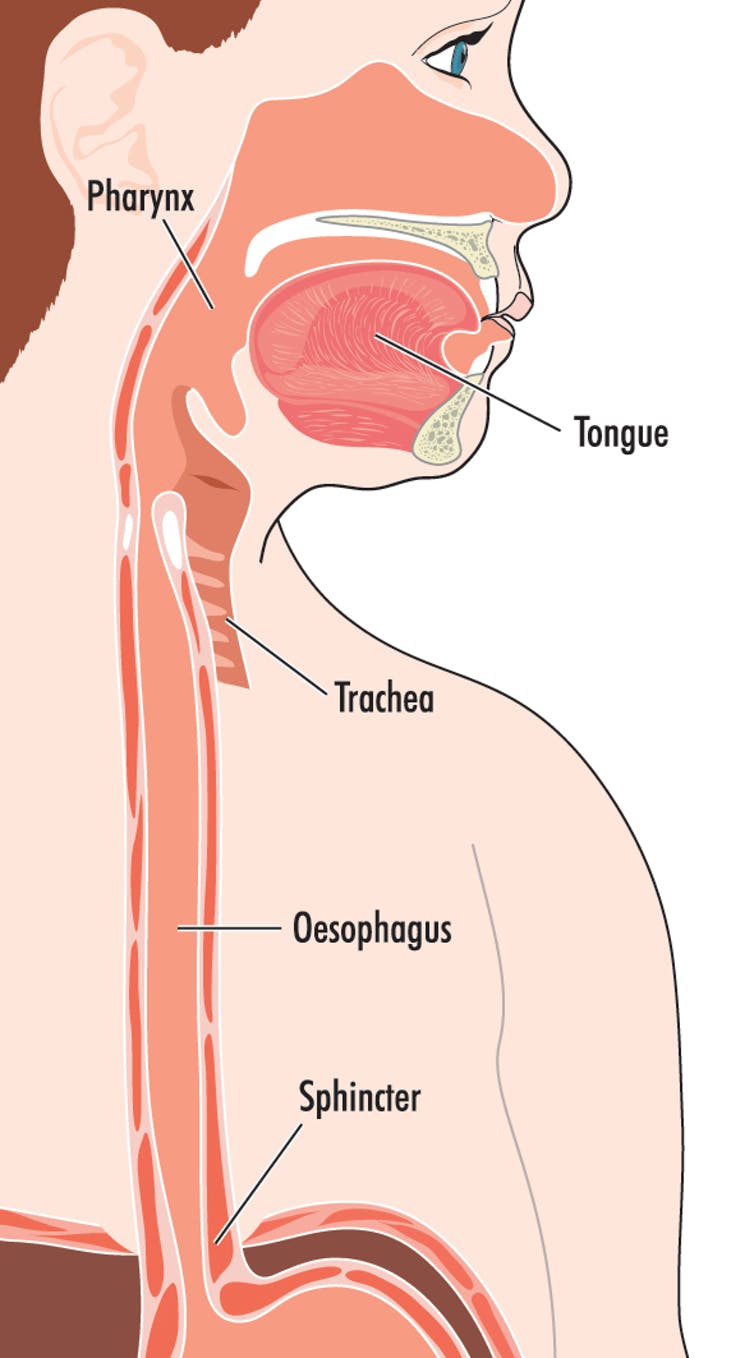 Burping occurs when excess air travels up the oesophagus and is released out of the mouth

A burp is the sudden escape of gas from the food pipe to the top of your throat. It can be loud or silent.
The food pipe is a cylinder which sits on top of the stomach, and is known scientifically as the oesophagus.
At either end of the oesophagus is a valve, called a "sphincter". These valves are quite strong and stop food coming out again after you eat. This is why you can stand upside down after eating without food falling back into your mouth!
When these valves relax, they let out excess gas which we call a burp.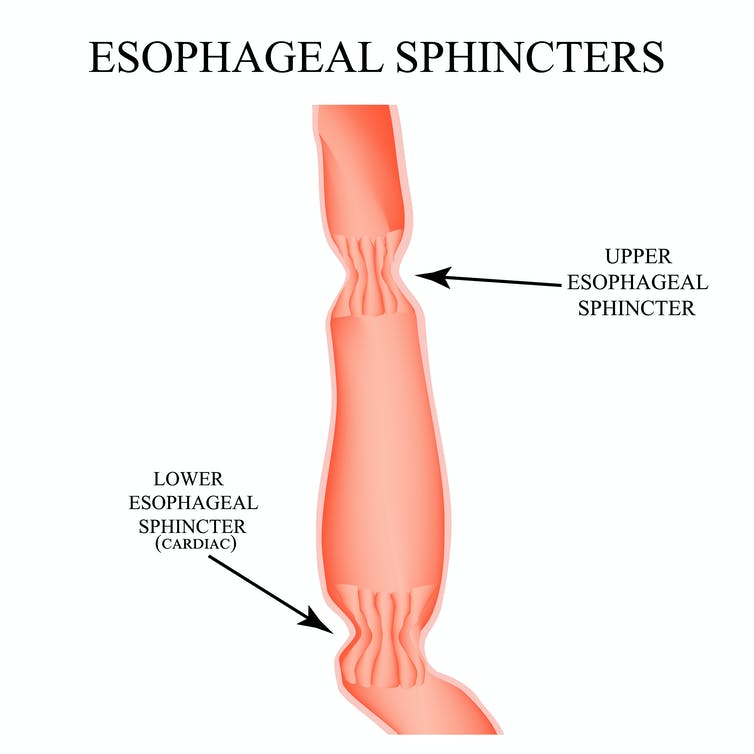 The two valves, or sphincters, are strong muscles that prevent food from coming back up into your mouth. When we burp, they relax to let the gas out.

Burps get rid of swallowed air
There are two types of burping. The first is known as gastric burping, which comes from your stomach. It is the most common type of burp.
Gastric burping is a normal way our body gets rid of swallowed air. We may not realise it, but every time we swallow food, around a tablespoon worth of air also enters our stomach.
Eventually, this buildup of air stretches the stomach and causes both the valves to relax at both the top and bottom of your food pipe.
For the air that escapes upwards from your stomach, your muscles help to push the air out. These muscles are in a part of your body called your "diaphragm", and also the muscles at the front of your tummy, which you might call your "abs" or "six-pack".
These muscles push the air up your oesophagus and then out of your mouth (or sometimes your nose!).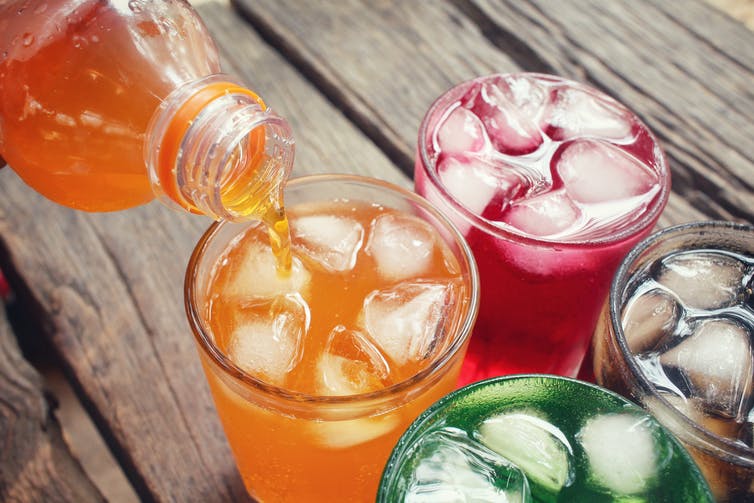 Burping is normal, and can increase after certain food and drinks, like fizzy drinks.

Gastric burping is normal – you can do up to 30 burps a day. We don't just swallow air while eating, but all through the day. This explains why people can burp before meals as well as after.
This type of burping becomes more frequent when we drink fizzy drinks like lemonade because these drinks have bubbles in them, made of a gas called carbon dioxide. This adds to the air in our stomach and makes more burps.
Burping can also increase when we run around a lot. This is because body movement and increased pressure in the abdomen makes the lower valve relax more frequently.
Gastric burping is usually not a problem for people, except for the rare situations where some people can swallow lots of air. This is called "aerophagia" and can make people feel bloated and do lots and lots of burps.
A good night's sleep can help reduce burping, and eating different foods that have less sugar and starch in them can also help.
Oops, I did it again – and again
Burping is usually fine, but it can turn into a problem if people are burping way too much. This doesn't usually happen with stomach burps, but it can happen with a second type of burps, which come from above the stomach, in the food pipe. Some people who do these types of burps can burp hundreds of times a day!
Normally, when we try and take a deep breath, the breathing muscle contracts. But in people who do way too many burps, their breathing muscle contracts not on-purpose!
This means that air gets sucked into the food pipe by accident. But air does not go all the way into the stomach. The lower valve remains closed and the "abs" strain, causing the air to be quickly pushed back up the food pipe and out of the mouth.
This type of burping might happen for people who are very stressed or sad for a long time, which we call mental illness.
But thankfully, there are ways to help. One way teaches people who burp too much to use their minds to understand the warning signs. Then they can use special exercises that focus on the proper use of the breathing muscle which can help reduce the burps.
A Translucent Butterfly: Greta Oto
Greta oto is a species of brush-footed butterfly and member of the subfamily Danainae, tribe Ithomiini, and subtribe Godyridina. It is known by the common name glasswing butterfly for its unique transparent wings that allow it to camouflage without extensive coloration. In Spanish speaking regions, it may also be referred to as espejitos, meaning "little mirrors" because of its transparent wings.
The butterfly is mainly found in Central and northern regions of South America with sightings as far north as Texas and as far south as Chile. While its wings appear delicate, the butterfly is able to carry up to 40 times its own weight. In addition to its unique wing physiology, the butterfly is known for its long migrations - travelling up to 19 km per day at speeds of up 13 km/h. It migrates in order to change elevations, and this migration causes there to be population density differences in varying geographical areas.
The adult butterfly feeds mainly on the nectar of the flowers of the genus Lantana, which includes 150 species of perennial flowering plants. Lantana is an introduced plant in Pittwater and considered a weed, although it can be made use of by small birds, such as the Fairy Wren.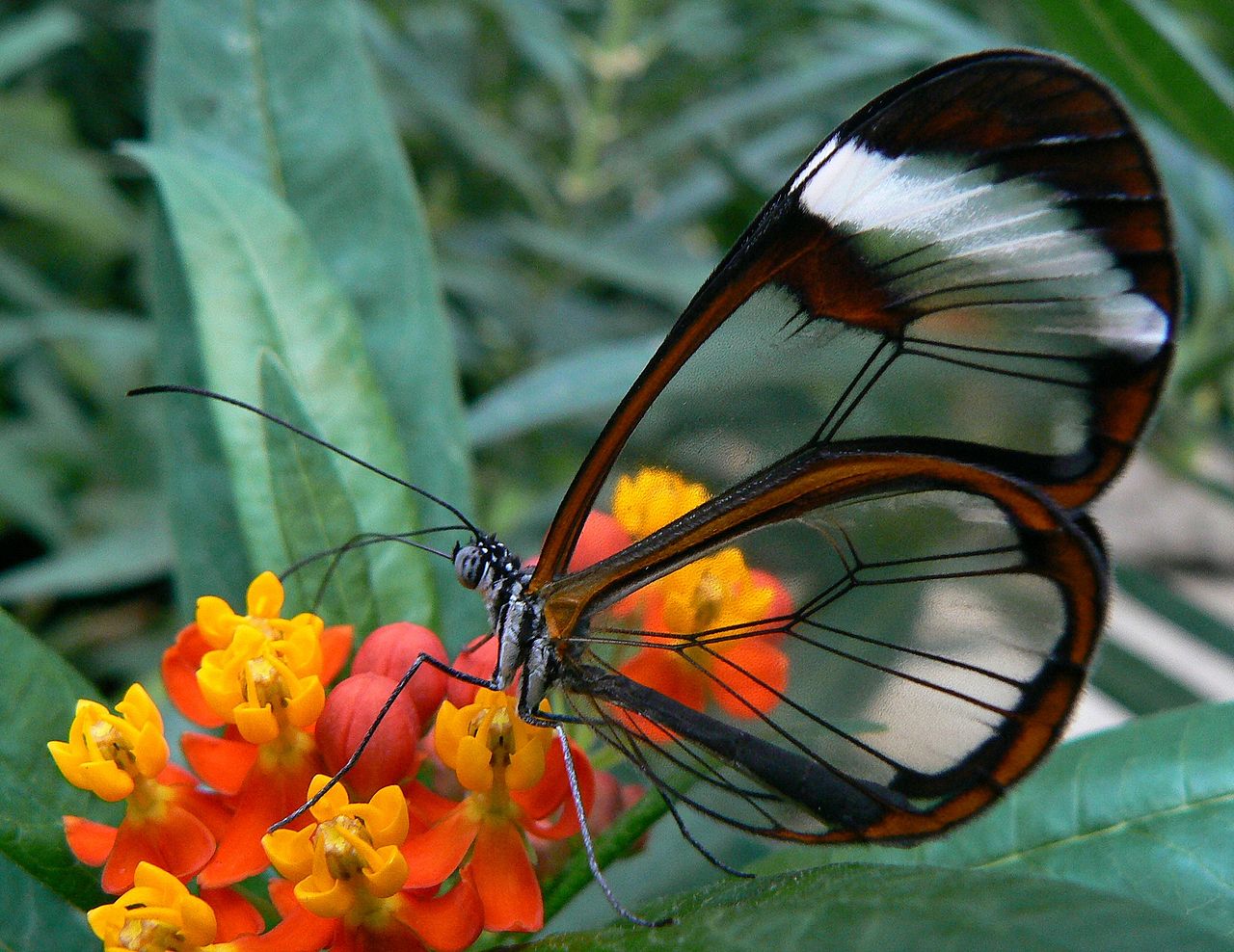 photo by Eddy Van
The transparency of Greta oto's wings happens due to a combination of several properties: their wing material has a low absorption of visible light, there is low scattering of the light that passes through the wings, and there is low reflection of the light impinging on the wing's surface.
Sydney Film Festival 2020 Features Two Macquarie University Filmmakers
Two Macquarie University filmmakers will feature in the first ever virtual edition of the Sydney Film Festival, launching on 10 June.
Dr Tom Murray and Dr Karen Pearlman from Macquarie University's Department of Media, Music, Communication and Cultural Studies have both had films shortlisted for prestigious awards in the festival, which for the first time will make its line-up available for audiences to stream the films.
Dr Tom Murray's
The Skin of Others
is shortlisted for the Documentary Australia Foundation Award for Best Australian Documentary. Part of an ARC Discovery Early Career Researcher Award research project, the film explores the significant foundational narratives of Australia: World War I and the Frontier Wars, through the biographies of two remarkable Aboriginal men – Douglas Grant and Balang T.E. Lewis.
"I'm thrilled to represent Macquarie University at this year's Sydney Film Festival. Having two of our films in a prestigious international festival is certainly a real coup and a fantastic opportunity to showcase our research more broadly across Australia," says Dr Murray.
"The Skin of Others explores the ways in which we as Australians tell the story of our national history – and the history of our national story.
"I hope that the film makes audiences feel, and consider, the long Aboriginal heritage that still connects First Australians to ancestral country. I also hope that the film is part of a conversation encouraging people to listen to and act on the wisdom of the world's First Nations people who have long been trying to explain that it is essential to live in greater concert with the vast web of life around us."
Among the finalists for the Dendy Awards for Australian Short Films is Dr Karen Pearlman's film
I want to make a film about women
which was supported by a Macquarie Research Seeding Grant. The third in a trilogy of films about Soviet women filmmakers, it aims to recover and re-position the creative and intellectual work of women in the development of film form.
"It means a great deal to me to be a finalist in such a rich field of contenders," says Dr Pearlman. "I want to make a film about women is a direct outcome of the exceptional environment created by Macquarie University for creative practice research."
"The film is a love letter to Russian constructivist women. It brings to life revolutionary women artists of the 1920s and speculates on what they said, did, and might have created had it not been for Stalin's suppression.
"I hope that audiences take away from it a sense of the creativity and ingenuity of these women and are inspired not only to search out their films and art works, but to question the histories in which their innovations and ideas have been overlooked."
COVID-19 Could Be A Seasonal Illness With Higher Risk In Winter
A study conducted in Sydney during the early epidemic stage of COVID-19 has found an association between lower humidity and an increase in locally acquired positive cases. Researchers discovered a 1 percent decrease in humidity could increase the number of COVID-19 cases by 6 percent.
The research led by Professor Michael Ward, an epidemiologist in the Sydney School of Veterinary Science at the University of Sydney, and two researchers from partner institution Fudan University School of Public Health in Shanghai, China, is the first peer-reviewed study of a relationship between climate and COVID-19 in the southern hemisphere.
"COVID-19 is likely to be a seasonal disease that recurs in periods of lower humidity. We need to be thinking if it's winter time, it could be COVID-19 time," said Professor Ward.
The study is published today in Transboundary and Emerging Diseases.
Further studies -- including during winter in the southern hemisphere -- are needed to determine how this relationship works and the extent to which it drives COVID-19 case notification rates.
Previous research has identified a link between climate and occurrence of SARS-CoV cases in Hong Kong and China, and MERS-CoV cases in Saudi Arabia, and a recent study on the COVID-19 outbreak in China found an association between transmission and daily temperature and relative humidity.
"The pandemic in China, Europe and North America happened in winter so we were interested to see if the association between COVID-19 cases and climate was different in Australia in late summer and early autumn," Professor Ward said.
"When it comes to climate, we found that lower humidity is the main driver here, rather than colder temperatures," Professor Ward said. "It means we may see an increased risk in winter here, when we have a drop in humidity. But in the northern hemisphere, in areas with lower humidity or during periods when humidity drops, there might be a risk even during the summer months. So vigilance must be maintained."
Professor Ward said there are biological reasons why humidity matters in transmission of airborne viruses.
"When the humidity is lower, the air is drier and it makes the aerosols smaller," he said. "When you sneeze and cough those smaller infectious aerosols can stay suspended in the air for longer. That increases the exposure for other people. When the air is humid and the aerosols are larger and heavier, they fall and hit surfaces quicker."
Professor Ward and his team studied 749 locally acquired cases of COVID-19 -- mostly in the Greater Sydney area of the state of New South Wales -- between February 26 and March 31. The team matched the patients' postcodes with the nearest weather observation station and studied the rainfall, temperature and humidity for the period January to March 2020.
The study found lower humidity was associated with an increased case notifications; a reduction in relative humidity of 1 percent was predicted to be associated with an increase of COVID-19 cases by 6 percent.
"This means we need to be careful coming into a dry winter," Professor Ward said, adding that the average humidity in Sydney is lowest in August.
"Even though the cases of COVID-19 have gone down in Australia, we still need to be vigilant and public health systems need to be aware of potentially increased risk when we are in a period of low humidity," Professor Ward said. "Ongoing testing and surveillance remain critical as we enter the winter months, when conditions may favour coronavirus spread."
Professor Ward said the study was limited to cases contracted in the summer months mostly in and around Sydney, so further research is needed in the months to come and further afield. In winter, cooler temperatures may be also be a factor.
Michael P. Ward, Shuang Xiao, Zhijie Zhang.
The role of climate during the COVID‐19 epidemic in New South Wales, Australia
. Transboundary and Emerging Diseases, 2020; DOI:
10.1111/tbed.13631
Atmospheric Scientists Identify Cleanest Air On Earth In First-Of-Its-Kind Study
Colorado State University Distinguished Professor Sonia Kreidenweis and her research group identified an atmospheric region unchanged by human-related activities in the first study to measure bioaerosol composition of the Southern Ocean south of 40 degrees south latitude.
Kreidenweis' group, based in the Department of Atmospheric Science, found the boundary layer air that feeds the lower clouds over the Southern Ocean to be pristine -- free from particles, called aerosols, produced by anthropogenic activities or transported from distant lands. Their findings are published in Proceedings of the National Academy of Sciences.
Weather and climate are complex processes connecting each part of the world to every other region, and with climate changing rapidly as a result of human activity, it's difficult to find any area or process on Earth untouched by people. Kreidenweis and her team suspected the air directly over the remote Southern Ocean that encircles Antarctica would be least affected by humans and dust from continents. They set out to discover what was in the air and where it came from.
"We were able to use the bacteria in the air over the Southern Ocean as a diagnostic tool to infer key properties of the lower atmosphere," said research scientist Thomas Hill, co-author on the study. "For example, that the aerosols controlling the properties of SO clouds are strongly linked to ocean biological processes, and that Antarctica appears to be isolated from southward dispersal of microorganisms and nutrient deposition from southern continents. Overall, it suggests that the SO is one of very few places on Earth that has been minimally affected by anthropogenic activities."
Samples were collected during the NSF-funded SOCRATES field campaign, led by research scientist and coauthor Paul DeMott. Graduate student Kathryn Moore sampled the air in the marine boundary layer, the lower part of the atmosphere that has direct contact with the ocean, aboard the Research Vessel Investigator as it steamed south from Tasmania to the Antarctic ice edge. Research scientist and first author Jun Uetake examined the composition of airborne microbes captured from the ship. The atmosphere is full of these microorganisms dispersed over hundreds to thousands of kilometres by wind.
Using DNA sequencing, source tracking and wind back trajectories, Uetake determined the microbes' origins were marine, sourced from the ocean. Bacterial composition also was differentiated into broad latitudinal zones, suggesting aerosols from distant land masses and human activities, such as pollution or soil emissions driven by land use change, were not travelling south into Antarctic air.
These results counter all other studies from oceans in the subtropics and northern hemisphere, which found that most microbes came from upwind continents. Plants and soil are strong sources of particles that trigger freezing of supercooled cloud droplets, known as ice-nucleating particles. This process reduces cloud reflectivity and enhances precipitation, increasing the amount of sunlight reaching the surface and altering Earth's radiative balance.
Over the Southern Ocean, sea spray emissions dominate the material available for forming liquid cloud droplets. Ice-nucleating particle concentrations, rare in seawater, are the lowest recorded anywhere on the planet.
The air over the Southern Ocean was so clean that there was very little DNA to work with. Hill attributed the quality of their results to Uetake and Moore's clean lab process.
"Jun and Kathryn, at every stage, treated the samples as precious items, taking exceptional care and using the cleanest technique to prevent contamination from bacterial DNA in the lab and reagents," Hill said.
Jun Uetake, Thomas C. J. Hill, Kathryn A. Moore, Paul J. DeMott, Alain Protat, Sonia M. Kreidenweis.
Airborne bacteria confirm the pristine nature of the Southern Ocean boundary layer
. Proceedings of the National Academy of Sciences, 2020; 202000134 DOI:
10.1073/pnas.2000134117
Could You Be Missing Out On The $750 Stimulus Payment?
National Seniors says hundreds of thousands of self-funded Australians might not realise they may now qualify for a CSHC.
Not only would they miss out on cheaper medicine, but they could miss out on the $750 stimulus payment if they are not an eligible CSHC holder on 10 July.
National Seniors Australia Chief Advocate, Ian Henschke says the reason so many more seniors would qualify is because of the recent cuts to the deeming rates.
"Lower deeming rates mean more retirees fall below the income test threshold for the card."
"There could be hundreds of thousands of older Australians eligible and they don't even realise it."
The Commonwealth Seniors Health Card
provides a range of concessions including up to $1,180 a year due to a lower Medicare safety net and similar savings via the Pharmaceutical Benefits Scheme.
It also offers retirees access to some state and territory concessions and the possibility of being bulk-billed by a doctor (although that's up to the discretion of the doctor).
"I urge our members to go on to the Services Australia website and apply for the Commonwealth Seniors Health Card because if they are not a card holder by July 10, they could miss out on the $750 stimulus payment," Mr Henschke said.
With many self-funded retirees feeling the pinch in the face of the market crash, some help is better than none.
To qualify for the card, you must:
be an Australian resident living in Australia
have reached the pension age
meet an income test
not be receiving any payment from Veterans Affairs.
What's most interesting in all this, is the fact that Centrelink only uses an income test for the card.
While your income estimate is partly determined by applying the deeming rate to your financial assets, an assets test is not used.
The income test will look at both your:
adjusted taxable income
a deemed amount from account-based income streams.
To meet the income test you must earn below the following income thresholds:
$55,808 for singles
$89,290 for couples
$111,616 for couples who are separated by illness, respite care or prison.
With deeming rates so low, a single retiree with financial assets of to $2.5 million may be eligible. Similarly, a couple with financial assets of up to $4 million could also be eligible.
This will depend on your specific circumstance as not all income is deemed.
New applicants will have to go through a process to establish identity.
However, this can be done by phone, which makes things a bit easier.
Call Services Australia on 132 300.
How to claim a payment from Services Australia
National Seniors have also partnered with Retirement Essentials to help you get faster and easier access to your Age Pension.
New Virtual Hospital Model To Benefit Rural Patients And Medical Students
A new virtual health hospital that remotely tracks the condition of patients from their own home was unveiled in Armidale yesterday.
Federal Regional Health Minister, Mark Coulton and Member for New England, Barnaby Joyce received a demonstration of the New England Virtual Hospital's Joint Virtual Care Centre (JVCC).
Minister Coulton said the new unique system continuously tracks heart rate, temperature, oxygen saturation and blood pressure through a band worn by patients and feeds the information back to doctors and nurses in the JVCC.
"This virtual model which will continuously monitor a patient's condition is the first of its kind and will have significant benefits for regional healthcare delivery while also taking the pressure off the hospital system," Minister Coulton said.
"If a patient's condition worsens, doctors - supported by artificial intelligence - can then decide if the patient can continue treatment at home or should be moved to hospital.
"The development of this regional model will enable more rural patients to manage their health from their home while remaining in continuous medical care, rather than having to stay in hospital.
It's exciting work and a great example of local partnerships to support regional communities."
Member for New England Barnaby Joyce said that any initiative that meant improved access to community health care and services for local patients was welcome news.
"The tyranny of distance means many of the regular health services afforded to people in the city are just not practical here in rural and regional Australia," Mr Joyce said.
"But we're a nation rich in ingenuity and new programs like this will save lives and deliver a better standard of living for people in the New England and across the country."
Minister Coulton said a virtual hospital model would add value and provide more sustainable and flexible medical care for rural communities.
"We are focused on bridging the city-country divide so that rural and remote Australians can access the services they need," Minister Coulton said.
"The issues rural and remote areas face are complex when it comes to accessing health services and recruiting and retaining doctors, that's why we need a system which is sustainable, integrated and innovative to recognise and respond to these unique needs.
"The benefits of flexible care, such as telehealth, have been demonstrated throughout COVID-19.
"Telehealth consultations and technology will never fully replace face-to-face care, but they do have an integral part to play in increasing access to GPs and other health professionals for rural patients."
The centre is a key element of the University of New England's proposed New England Virtual Hospital Network (NEVIHN), which will support medical students to undertake clinical placements in rural, regional and remote towns in New England.
A trial of the JVCC element of the NEViHN was fast-tracked as a local response to COVID-19.
Sniffer Dogs Recruited To Detect Hidden Leaks In NSW
Winnie, a highly intelligent Cocker Spaniel, and Ziggy, an energetic English Springer Spaniel, are the first dogs in Australia to detect both leaks and odours in the wastewater network.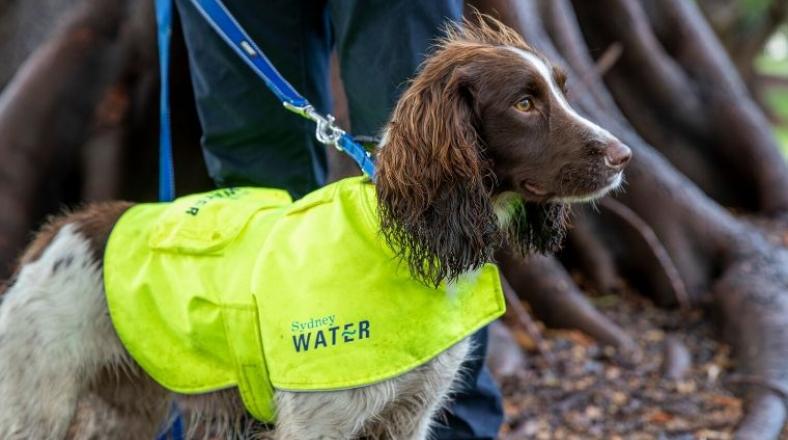 Winnie and Ziggy will be able to identify the presence of sewage in minute concentrations. They will help find and fix hidden leaks within the 26,000-kilometre wastewater network.
Hidden leaks on the wastewater network can turn into major breaks and if identified early, can reduce water wastage.
The dogs have undergone months of intensive training with one of the country's leading dog trainers, Steve Austin in Sydney. Mr Austin will also begin training a new puppy, Splash, who will be taught to find leaks on the water network, using the smell of chlorine.
Minister for Water, Property and Housing Melinda Pavey said these puppies may be cute but they are both being trained for a very important job.
"These highly-trained puppies will complement the existing approaches being used by our Sydney Water workforce, ensuring our water and wastewater services continue running reliably for the millions of people depending on these services every day," Mrs Pavey said.
Sydney Water manages more than 50,000 kilometres of water and wastewater pipes across Greater Sydney, Blue Mountains and the Illawarra.
Our Response To COVID-19 Should Not Sponsor The Fossil Fuel Industry
A 'gas-driven recovery' and further investment in fossil fuels should not be a part of Australia's response to the pandemic, says a UNSW climate justice expert.
The National COVID-19 Coordination Commission draft report has raised some urgent issues concerning how Australia's response to disasters are to be directed and funded.
The report has rightly drawn criticism from climate groups because of its focus on gas as a key energy source and its failure to factor in climate change.
As numerous energy experts have pointed out, gas is neither climate-friendly nor cheap so it is hard to see why it should form such a prominent part of the energy mix.
But one of the most contentious issues raised by the report is how this gas-powered future is funded. The report recommends that Australian taxpayers underwrite the expansion of the gas industry through a new $6 billion trans-Australia pipeline and exploration.
This is a bad use of taxing funds in and of itself. But what it also does not recognise is that the Australian taxpayer is already funding the fossil fuel industry.
Recent figures from the
International Monetary Fund
(IMF) show that Australia already provides $US29 billion – $47 billion – per annum for fossil fuels.
These subsidies include measures such as subsidising the costs of fuels used to extract resources, accelerated depreciation for assets, and post-tax subsidies such as not paying clean-up and health costs.
Compare that to the estimated $50 million to fund volunteer firefighting in December 2019.
Shockingly, every Australian is paying $1832 per year for these subsidies compared to the one-off payment of around $78 for bushfire relief.
Moreover, the major fossil fuel companies, or 'carbon majors', as a group pay very little tax. According to the ATO Corporate Report of Entity Tax Information for 2016-17, the latest report released under tax transparency legislation, eight out of the top 10 Australian carbon majors paid no tax whatsoever.
For the year above, Glencore, one of the two companies (the other was BHP) that did pay tax, only paid $1000 on revenue of just under $15 billion. In 2018, Glencore's Australian fossil fuel exports produced more greenhouse gas than (152 Mt CO2-e), more than the entire domestic emissions of the
Philippines
.
This huge discrepancy between revenue and tax is repeated across almost all of the carbon majors: ExxonMobil made $8.3 billion in revenue, but paid $0 tax; Woodside made $6.5 billion in revenue, but paid $0 tax. These are likely to be the very companies benefiting from the new taxpayer-funded gas future.
So not only is it the case that the COVID-19 Commission is ignoring climate change, they are proposing to throw good money after bad by adding to the already huge level of subsidies for fossil fuels.
If COVID-19 has taught us anything it is that we need a government-coordinated response to climate change, and that response needs to be supported by the best evidence. The government and its Commission seem to have already forgotten that lesson.
Jeremy Moss is a professor in political philosophy and an expert in climate justice, the ethics of renewable energy, and the ethical issues associated with climate transitions. He is Director of the Practical Justice Initiative and leads the Climate Justice research program at UNSW Sydney.
Previously Claimed Memory Boosting Font 'Sans Forgetica' Does Not Actually Boost Memory
It was previously claimed that the font Sans Forgetica could enhance people's memory for information, however researchers from the University of Warwick and the University of Waikato, New Zealand, have found after carrying out numerous experiments that the font does not enhance memory.
The Sans Forgetica font has received much press coverage, after researchers in Australia claimed they had designed a new font that would boost memory by making information that appeared in the new font feel more difficult to read -- and therefore remembered better.
The original team carried out a study on 400 students, and found that 57% remembered facts written in Sans Forgetica, whereas 50% remembered facts written in Arial.
But a team of scientist led by the University of Waikato, New Zealand, and involving the University of Warwick, has just published their new findings in the paper 'Disfluent difficulties are not desirable difficulties: the (lack of) effect of Sans Forgetica on memory', in the journal Memory. After four experiments, they found no evidence of memory-boosting effects.
The four experiments included:
Establishing the extent to which material written in Sans Forgetica feels difficult to process
Comparing people's memory for information displayed in Sans Forgetica and Arial
Analysing the extent to which Sans Forgetica boosted people's memory for information in educational text
Testing people's understanding of concepts presented in either Sans Forgetica or Arial.
Across the four experiments with 882 people, this scientific team found that in Experiment One, Sans Forgetica feels harder to read compared to Arial.
In Experiment Two, they found that when they showed people pairs of words in Sans Forgetica or Arial, people recalled fewer Sans Forgetica pairs than Arial pairs.
In Experiment Three, they found that when people were shown some educational information in Sans Forgetica and Arial, and were then tested on what they could recall of the information, there was no evidence that Sans Forgetica improved their performance.
Finally, in Experiment Four, they found that when testing people's understanding of educational passages presented in Sans Forgetica or Arial, people had equal understanding of information presented in Sans Forgetica and Arial, and there was no proof that Sans Forgetica improved their understanding.
Dr Kimberley Wade, from the Department of Psychology comments:
"After conducting four peer-reviewed experiments into Sans Forgetica and comparing it to Arial, we can confidently say that Sans Forgetica promotes a feeling of disfluency, but does not boost memory like it is claimed to.
"In fact, it seems like although Sans Forgetica is novel and hard to read, its effects might well end there."
Andrea Taylor, from the University of Waikato, New Zealand adds:
"Our findings suggest we should encourage students to rely on robust, theoretically-grounded techniques that really do enhance learning, rather than hard-to-read fonts."
Andrea Taylor, Mevagh Sanson, Ryan Burnell, Kimberley A. Wade, Maryanne Garry.
Disfluent difficulties are not desirable difficulties: the (lack of) effect of Sans Forgetica on memory.
Memory, 2020; 1 DOI:
10.1080/09658211.2020.1758726
Disclaimer: These articles are not intended to provide medical advice, diagnosis or treatment. Views expressed here do not necessarily reflect those of Pittwater Online News or its staff.