Inbox and Environment News: Issue 450
May 17 - 23, 2020: Issue 450
The Whales Are Back!
Residents report having seen the first Humpback whales heading north this week. Wonderful news!
The first ones were seen off Mona Vale, Bilgola and Avalon Beaches last Sunday, May 10th, and then more have been spotted during the week from Palm Beach.
Some were even being spotted of Whale Beach on May 2nd.
It's time to dust off your binoculars and head to your favourite lookout to see how many you can see at sea!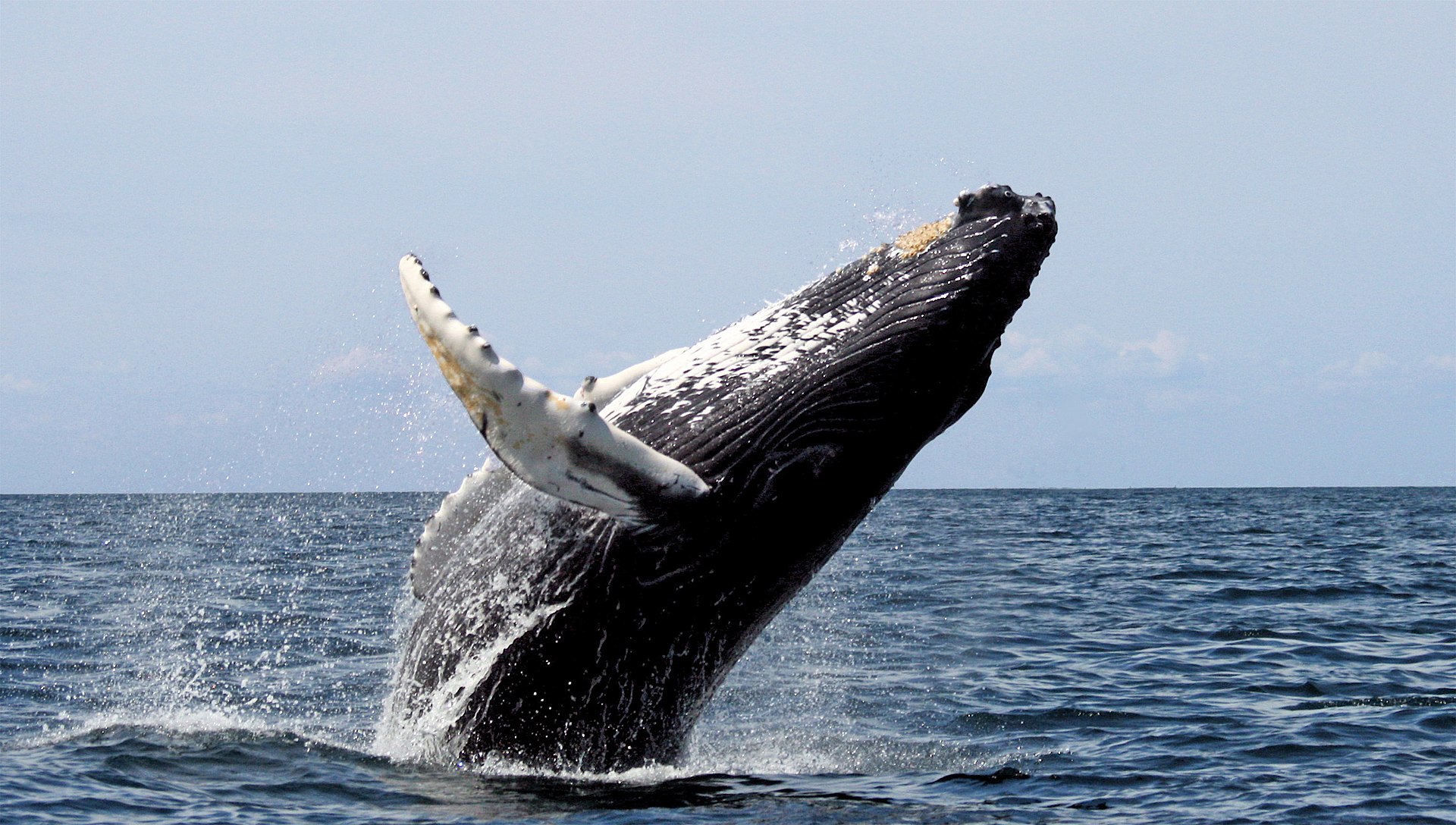 BirdLife Australia 2020 Photo Comp
The BirdLife Australia Photo awards are now open! Special theme this year is Fairy-wrens, Emu-wrens, and Grasswrens.
The Comp is

open til August 3rd

.
⁠For more on our judges, categories
This stunning image is of a pair of White-throated Grasswrens, by Laurie Ross.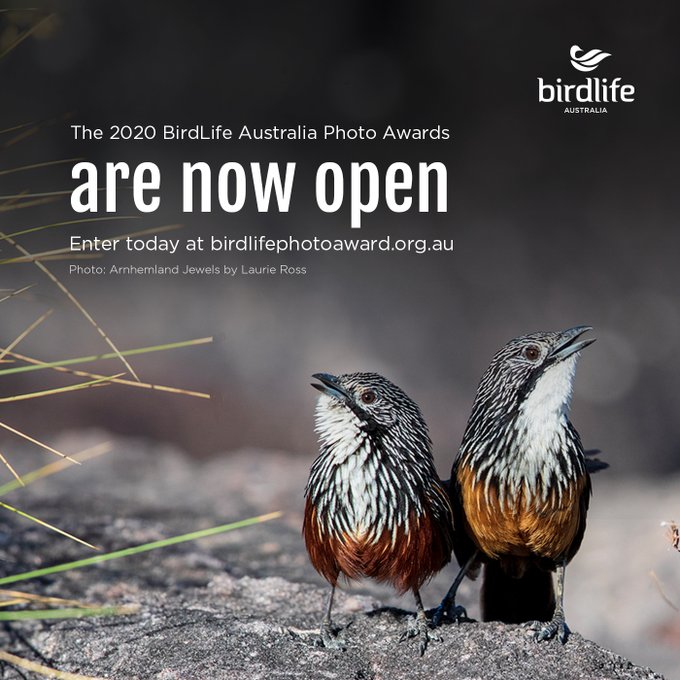 Postcard Pen Pals! An Opportunity For Older People To Reconnect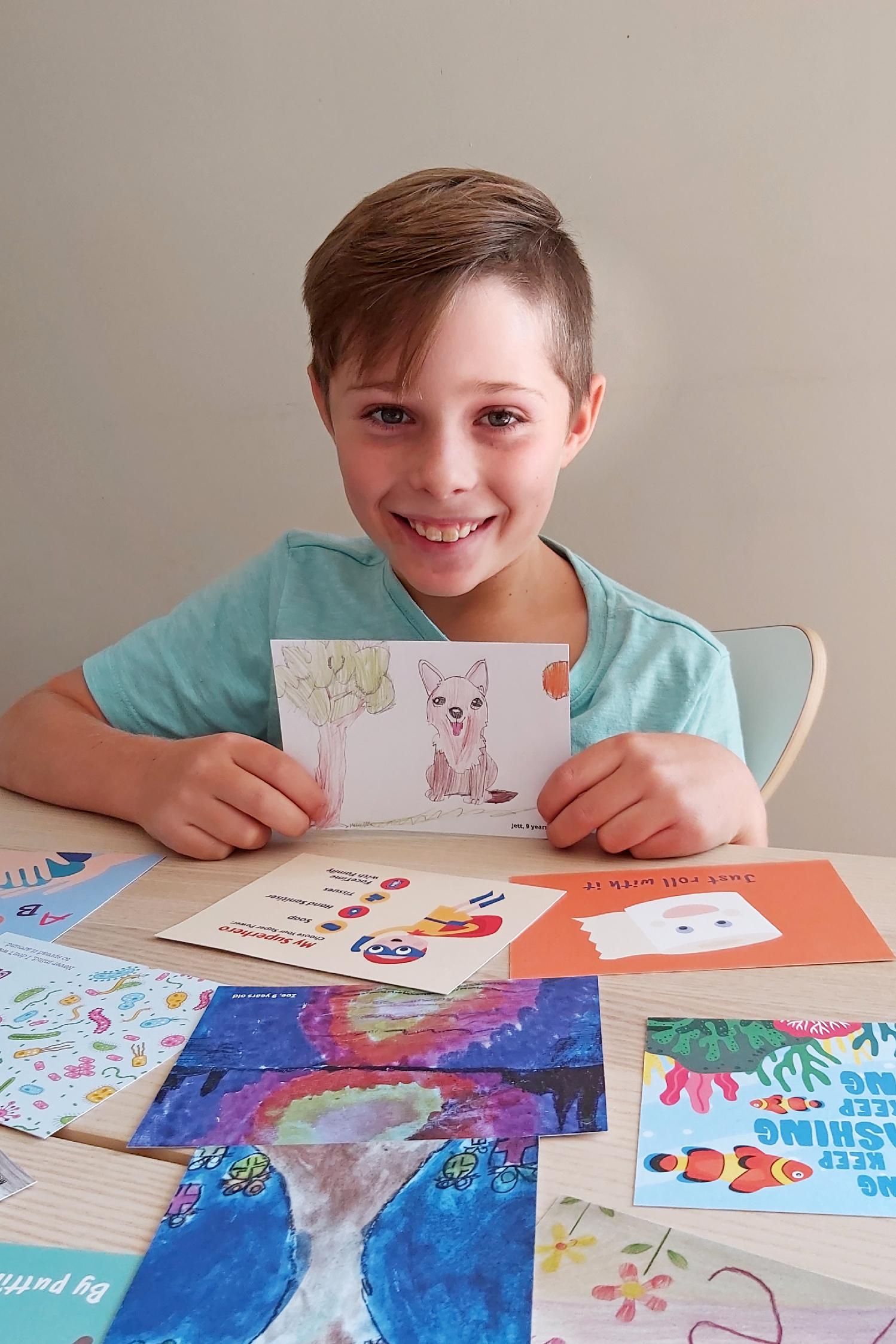 Jett Butcher is ready to send postcards!
Last month Pittwater Onloine News ran a Notice regarding one of the great initiatives commenced locally to connect generations.
Called 'Postcard Pen Pals', the Northern Beaches Dementia Friendly Community, in collaboration with Your Side Australia, were seeking a way to bring young and old together again through an intergenerational pen pal program.
''We are looking for kids and older people who would like to send and receive postcards in the Northern Beaches.'' the Notice read
''You will receive a free Postcard Pen Pals pack with postcards, stamps and envelopes for letters. You will also receive the first name and a short biography of your pen pal.
We are also looking for some creative kids who would like to help us design the postcards!''
Some of the great art for these postcards runs below this Issue but now it's time for step 2.
In a time where older people are required to social distance, the Northern Beaches Dementia Alliance and Your Side Australia have developed an intergenerational program to reconnect older people with our community through a Pen Pal Project.
The Postcard Pen Pals Project matches older people over the age of 65 with children and young people under 18 in the area. Participants are provided with everything they need to write to each other including beautifully designed postcards, envelopes, stamps and a short biography introducing them to their new pen pal.
Many of the postcards have been designed by local children.
The Northern Beaches Dementia Alliance have been running intergenerational programs with schools and aged care facilities since 2018 but had to cancel all face-to-face programs as a result of COVID-19.
Ilsa Bird, the project manager for the Postcard Pen Pals Project says,
"Because we are unable to deliver our programs right now, our desire is to create intergenerational connection while still maintaining social distance. We want children to rediscover the lost art of written communication outside of digital mediums and provide an opportunity for older people to share their life story and wisdom with our kids. It is about bringing joy and being excited to receive a postcard in the mailbox."
Jett Butcher is a 9 year old local boy and is getting ready to send his first postcards.
He says, "I'm looking forward to writing postcards because it will show people that someone is thinking about them and that will make them happy."
The program organisers are currently seeking older people in the community and aged care homes to become pen pals with local children in the Northern Beaches.
If you are over 65 and you would like to become a pen pal with a local child, or if you would like to register on behalf of someone over 65, email dementiafriendly@yourside.org.au
Here's a few examples of the great art work you may receive: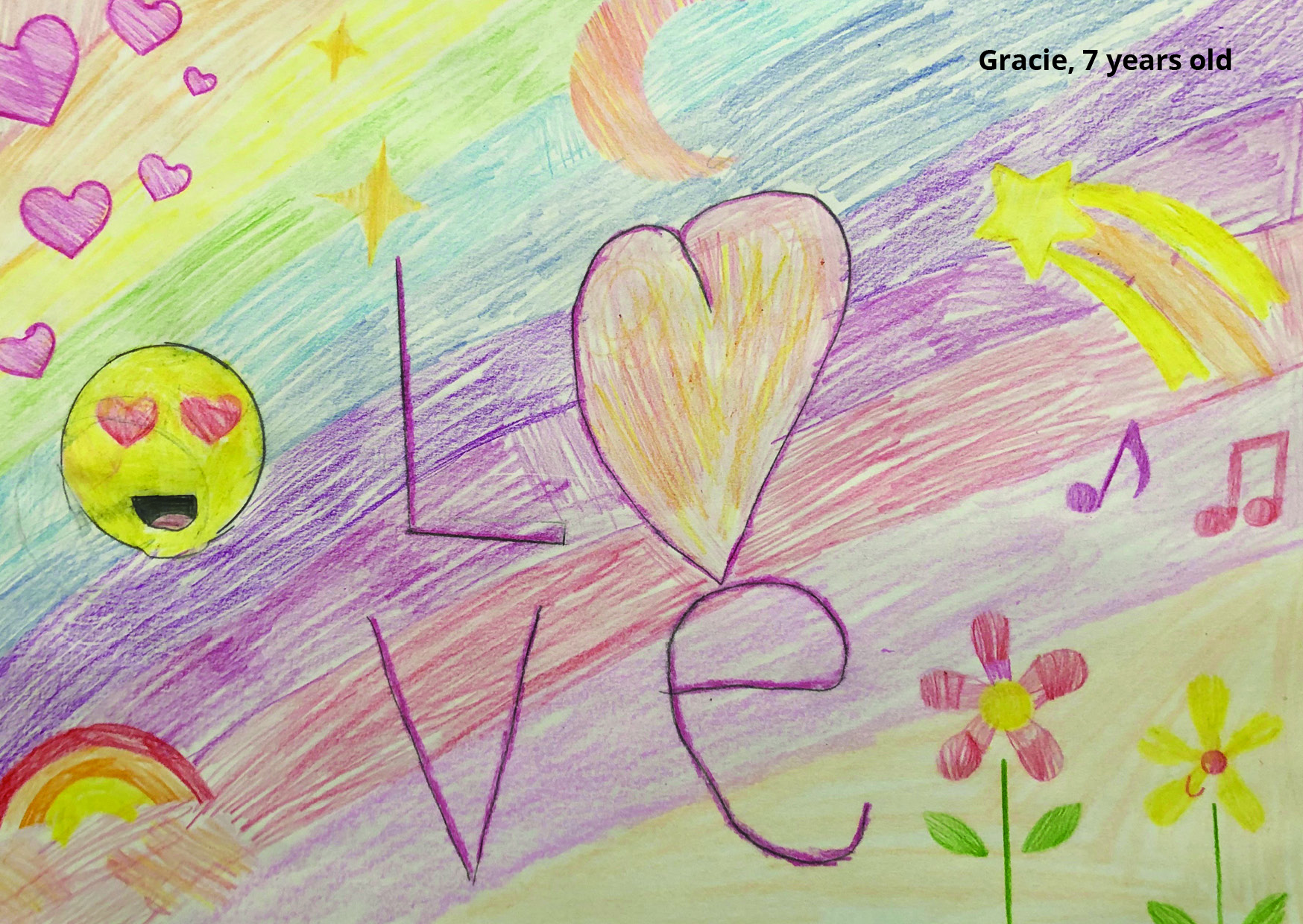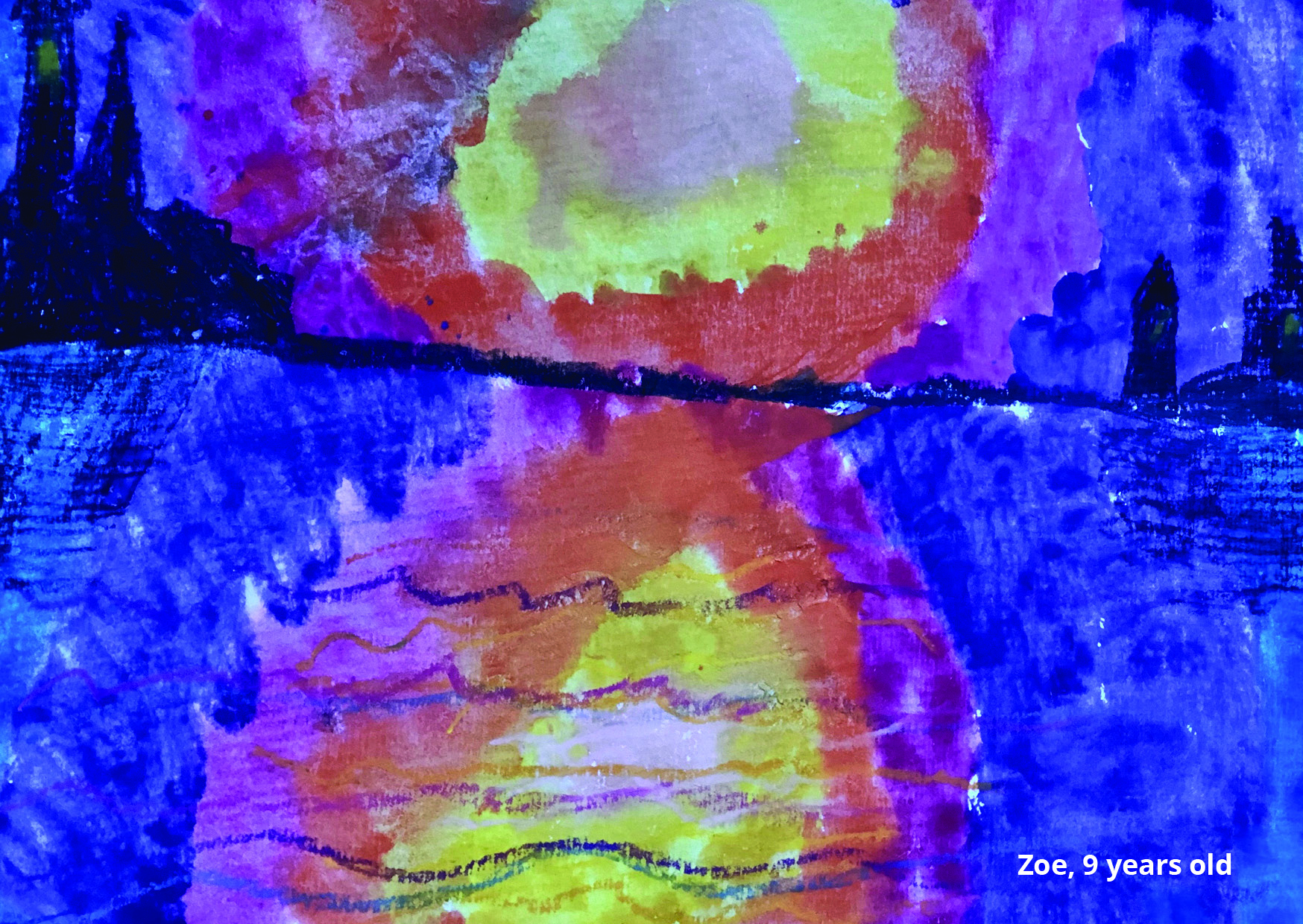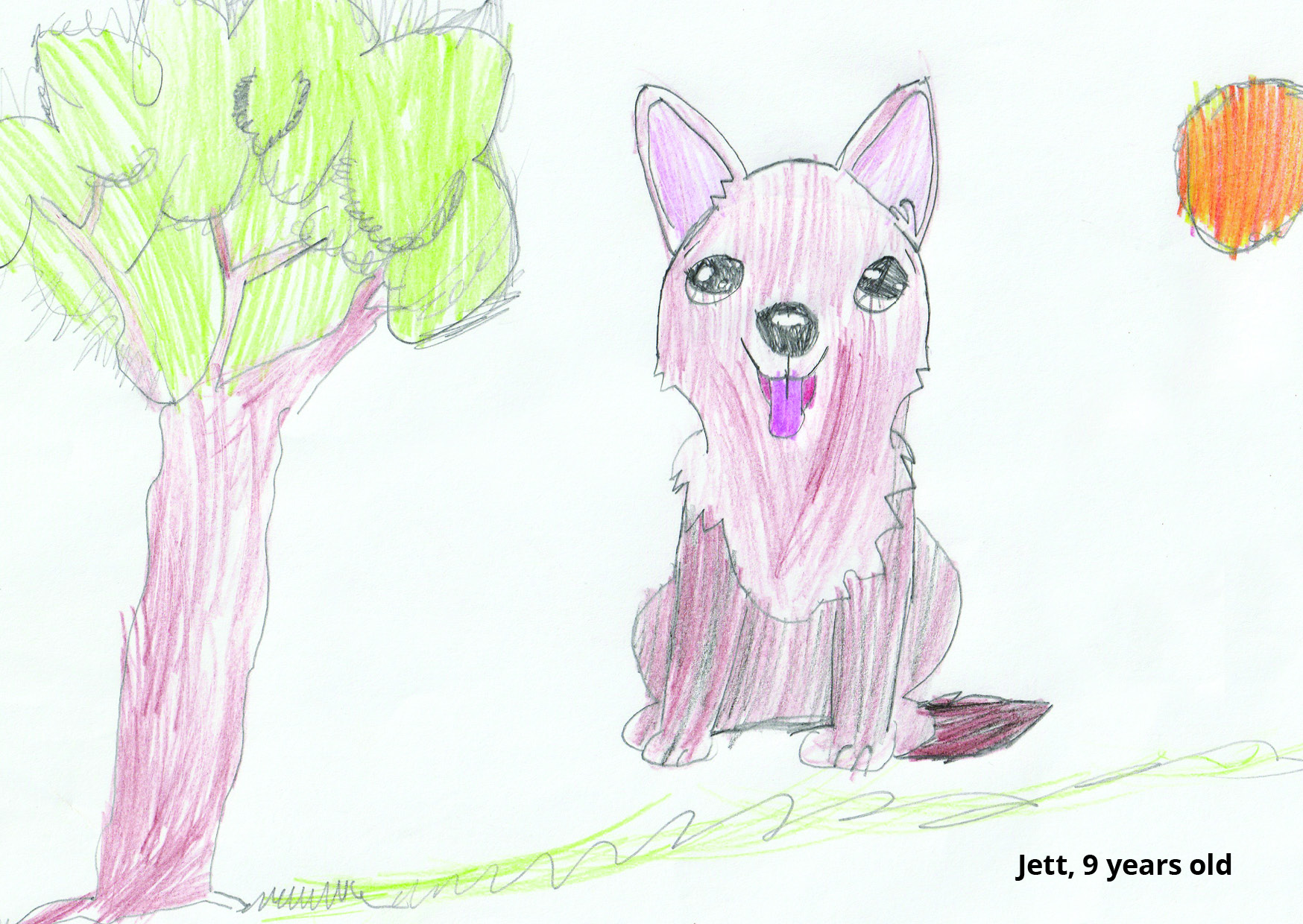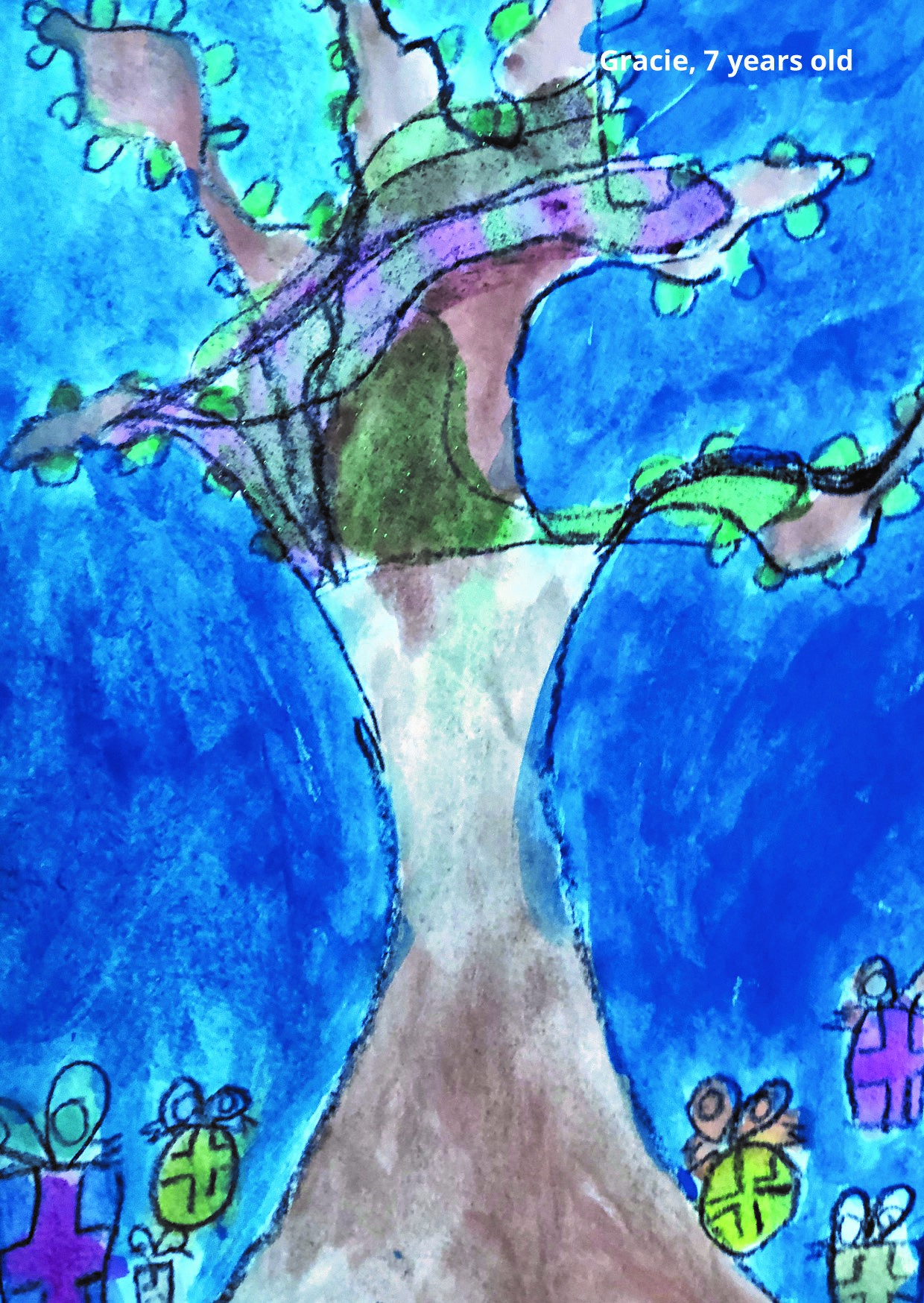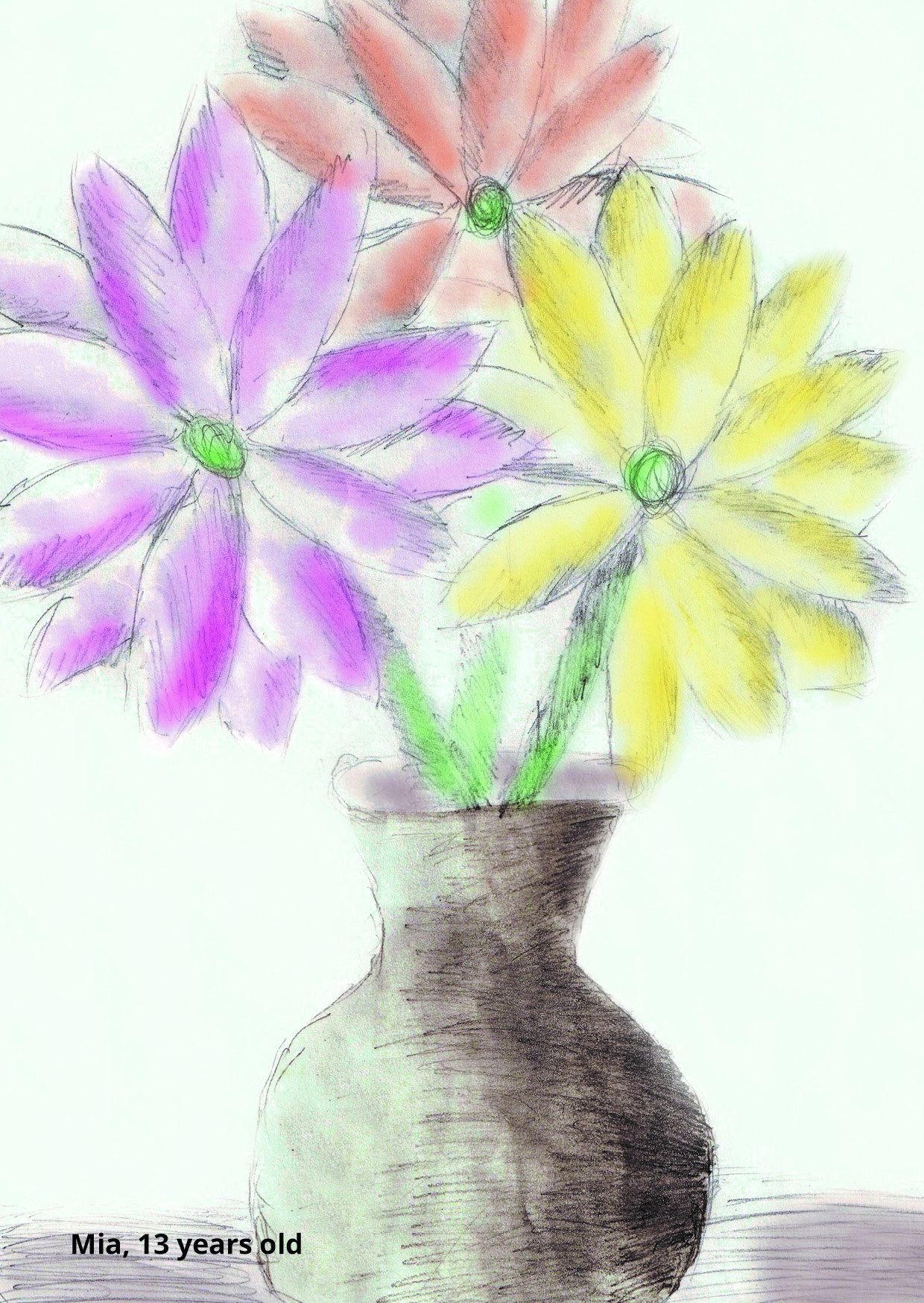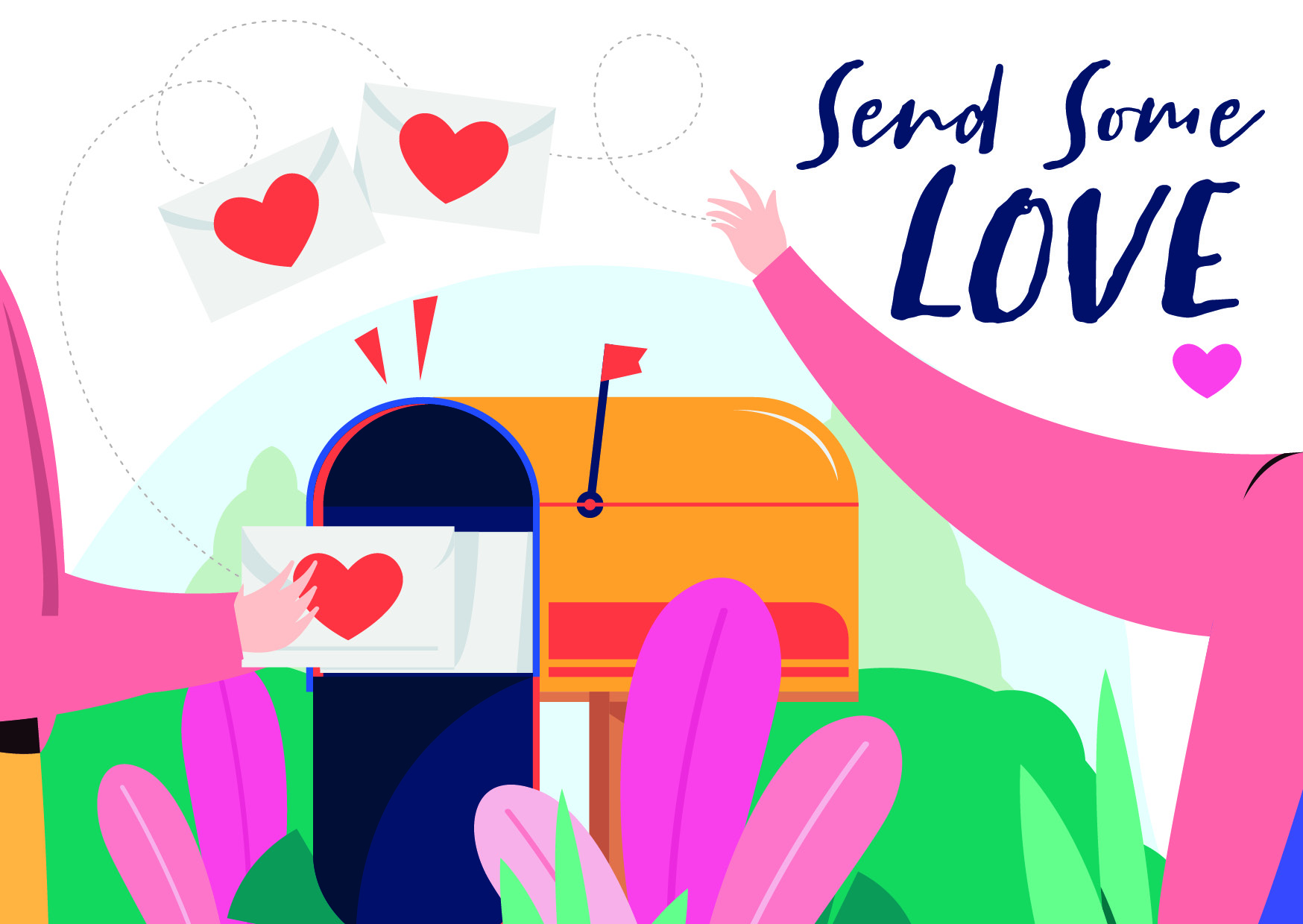 Young Writers' Competition 2020
Splash through puddles, hear a suspicious splash or have your face splashed across the news... How will you make a splash?
The Northern Beaches Young Writers' Competition 2020 is now open!
Write an original story using this year's theme word 'splash' for a chance to be published as an author in a library eBook.
The competition is open to students up to and including year 12 who live or go to school on the Northern Beaches and are members of the Northern Beaches library service.
How to enter:
Complete the online entry form and attach your story as a Word document. If your story is hand-written, then a clear, readable photo or scanned PDF can be submitted. All entries must be submitted by 8pm, Wednesday 10 June.
Not a member of the library? Don't worry, we will use this form to create a membership for you. Just mark 'no' under the library member field in the online form. If you are a member and unsure of your library card number, just mark 'yes' in the library member field in the online form and we will find your library membership number.
About the competition:
Entries will be judged according to characterisation, originality, plot and use of language and will be arranged into six different age group categories.
Winners from each category will have their stories published in an eBook that will be added to our collection.
For more information, please email our Library Programs team or call 9976 1739.
Want some inspiration? Check out the 2019 Young Writers' Competition winning entries in the eBook Wild.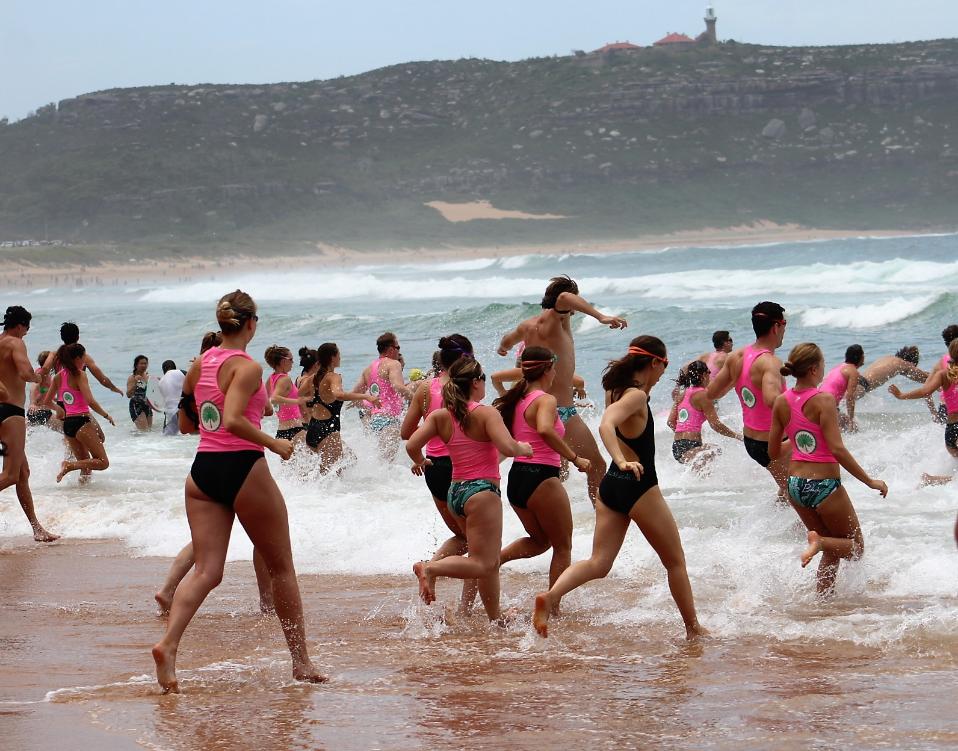 9 Reasons You Should Be Worried About The Closure Of BuzzFeed News In Australia
May 14, 2020
By Alexandra Wake; Program Manager, Journalism, RMIT University
The closure of the Australian arm of the youth-focused news organisation, BuzzFeed, is more evidence the advertising-supported media landscape is broken.
It's a sad end for a news organisation that launched in 2014 with an ambition to shake up Australia's hyper-concentrated media market.
Here are nine things Australians who care about journalism, and the state of our democracy, should know.
1. BuzzFeed is not the only online outlet to flounder here
Some, such as HuffPost, started strong but then struggled. Others, such as The Global Mail and The Hoopla, failed pretty quickly.
But other digital offerings are surviving: these include Crikey, which came along in 2000, Mamamia (2007), The Conversation (2011), Guardian Australia (2013), The Saturday Paper (2014) and The New York Times (2017).
2. By grouping popular viral content and excellent journalism together, BuzzFeed created a disconnect
Due to the co-location of its popular and quality journalism, at the same time as BuzzFeed was being nominated for Pulitzer Prizes in the United States and the Walkley Awards in Australia, it also struggled with trust. The 2019 Canberra University Digital News Report survey found BuzzFeed was the country's least trusted news brand.
3. BuzzFeed had been on shaky ground for a while
BuzzFeed cut about 200 staff globally in January 2019 amid a worldwide savings push. The Australian arm of BuzzFeed lost 11 of its 40 staff at the time.
4. BuzzFeed Australia has been home to many high-profile journalists
Since launching under founding editor Simon Crerar, it has employed its fair share of talented (and sometimes controversial) journalists who have broken significant stories and covered issues in innovative, unusual ways.
Lane Sainty was nominated for a Walkley Award for her coverage of the marriage equality debate, while Gina Rushton's work on abortion is seen as contributing to last year's decriminalisation in NSW.
Before recently running into trouble at the Financial Times, Mark Di Stefano was noted for his innovative coverage of Australian politics, including interviewing former foreign minister Julie Bishop by emoji.
5. It needed advertising dollars to survive
Like other digital natives, BuzzFeed relied on advertisements for its funding. It also leaned heavily on digital platforms (such as Google and Facebook) for website referrals.
BuzzFeed used social media posts extensively as a means of reaching audiences, and has over 2.5 million Facebook "likes". As Australia's 2019 Digital Platforms Inquiry reported, when Facebook changed its algorithm to prioritise posts from family and friends, BuzzFeed Australia really felt the change.
6. It went after younger readers
Although BuzzFeed attracted sneers from traditional news lovers for its fun "listicles" and viral videos on social media, it set out to attract a youth market.
It also won respect from peers in traditional media outlets.
Even Australian journalism royalty Laurie Oakes noted in a speech at the University of Sydney: "I'm not going to complain if cat videos support serious journalistic aspirations."
7. But those younger readers didn't pay
There's an old news adage that audiences will take more of what they need to know from those that give them what they want to know.
By providing non-news content alongside their journalism, BuzzFeed won attention from youth audiences to stories in a way other news outlets couldn't.
Unfortunately, audiences prefer to pay for streaming services rather than news, as the 2019 Digital News Report found.
8. BuzzFeed covered stories others would not do, or did them in a way others would not
It recognised the importance of covering federal politics for young people. And it broke major stories, such as former employment minister Michaelia Cash's office tipping off the media about union raids.
Although this also came at a cost. It reached an out of court settlement with former Labor MP Emma Husar in 2019, after she sued BuzzFeed for defamation.
It should not have been as innovative as it was, but BuzzFeed also specifically employed Indigenous journalists Allan Clarke and Amy McQuire to cover Indigenous issues.
9. This is the last thing Australia needs
As many noted on Twitter as the news broke, the last thing Australia needs right now is fewer media outlets, especially those that focus on stories overlooked by everyone else.
On days like today, we should be mindful that recent parliamentary and government inquiries have recommended other ways of supporting independent journalism.
These include adequate funding for public broadcasting, expanding tax deductible provisions for donations to media outlets and forcing Google and Facebook to compensate media outlets for using their content.
If we don't figure out how to pay for strong independent journalism in Australia, our nation will most certainly be the loser.
BuzzFeed News

Background Notes

BuzzFeed News is an American news website published by BuzzFeed. It has published a number of high-profile scoops, including the Trump–Russia dossier, for which it was heavily criticized. During its relatively short tenure, it has won the George Polk Award, Sidney Award, National Magazine Award and National Press Foundation award, as well as being a finalist for Pulitzer Prizes.

BuzzFeed News began as a division of BuzzFeed in December 2011 with the appointment of Ben Smith as editor-in-chief. In 2013, Pulitzer Prize winner Mark Schoofs of ProPublica was hired as head of investigative reporting. By 2016, BuzzFeed had 20 investigative journalists. The British division of BuzzFeed News was headed by Janine Gibson, formerly of The Guardian. Notable coverage includes a 2012 partnership with the BBC on match-fixing in professional tennis, and inequities in the U.S. H-2 guest worker program, reporting of which won a National Magazine Award.

A 2017 study in the journal Journalism which compared news articles by BuzzFeed and The New York Times found that BuzzFeed largely follows established rules of journalism. Both publications predominantly used inverted pyramid news format, and journalists' opinions were absent from the majority of articles of both.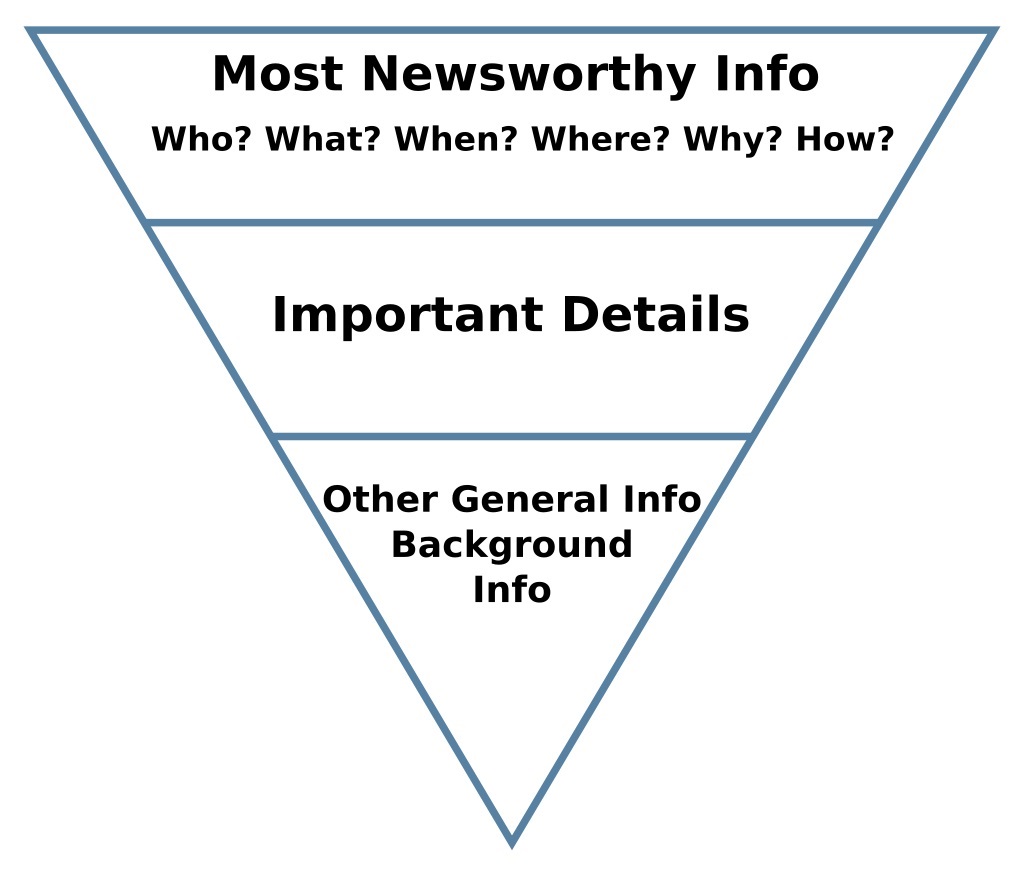 The inverted pyramid method visualised
Both BuzzFeed and the Times predominately covered government and politics, and predominantly used politicians, government, and law enforcement as sources. In contrast, BuzzFeed devoted more articles to social issues such as protests and LGBT issues, more frequently quoted ordinary people, less frequently covered crime and terrorism, and had fewer articles focusing on negative aspects of an issue.
As recently as 2016, the company had attracted a valuation of as much as $1.7billion.
On January 23, 2019, BuzzFeed notified all employees via memo that there would be an upcoming 15% reduction in workforce affecting the international, web content, and news divisions of the company. The layoffs would affect approximately 200 employees.
The advertising slump brought on by the coronavirus has hastened the end of what was an already struggling business model. In January 2020 founder Jonah Peretti posted a 2,500-word blog laying out plans to diversify the ailing business's revenue streams. He had previously publicly raised the prospect of merging with other digital publishers in order to gain the scale to fight on more equal terms with the likes of Facebook and Google, which dominate the digital advertising market.
Less than a year later, three of the companies Peretti referred to as potential partners had done deals: Vice, which has a more male-focused audience, acquired Refinery29, which targets millennial females, to create a $4bn publishing group. Vox bought New York Media, which owns sites including Vulture and The Cut, to build scale.
In December 2019 it became apparemt that BuzzFeed's international operations, non-US businesses including the UK, Germany, Australia and Brazil, had seen losses quadruple in 2018. International revenues fell by 35%, according to the most recently available public filings. In the same year BuzzFeed cut a third of its UK newsroom staff.
At the same time BuzzFeed News began asking readers to "help shape the future" of its content through donations, a similar model to that used by the Guardian. The support page, promoted at the bottom of news stories, asked for donations of $5 to $100 to diversify away from a reliance on advertising revenues. The move was described at the time as a way of keeping "BuzzFeed News free for everyone".
Two days ago the company announced it will end its news operations in the UK and Australia;
"For economic and strategic reasons, we are going to focus on news that hits big in the United States during this difficult period," the company said in a statement.
One of thew last Australian reports by an Australian journalist was published the day before, May 13th, 2020: The Staffer Who Called Out News Corp's Climate Change Coverage In A Reply-All Email Doesn't Regret A Thing by Gina Rushton, BuzzFeed News Reporter, Australia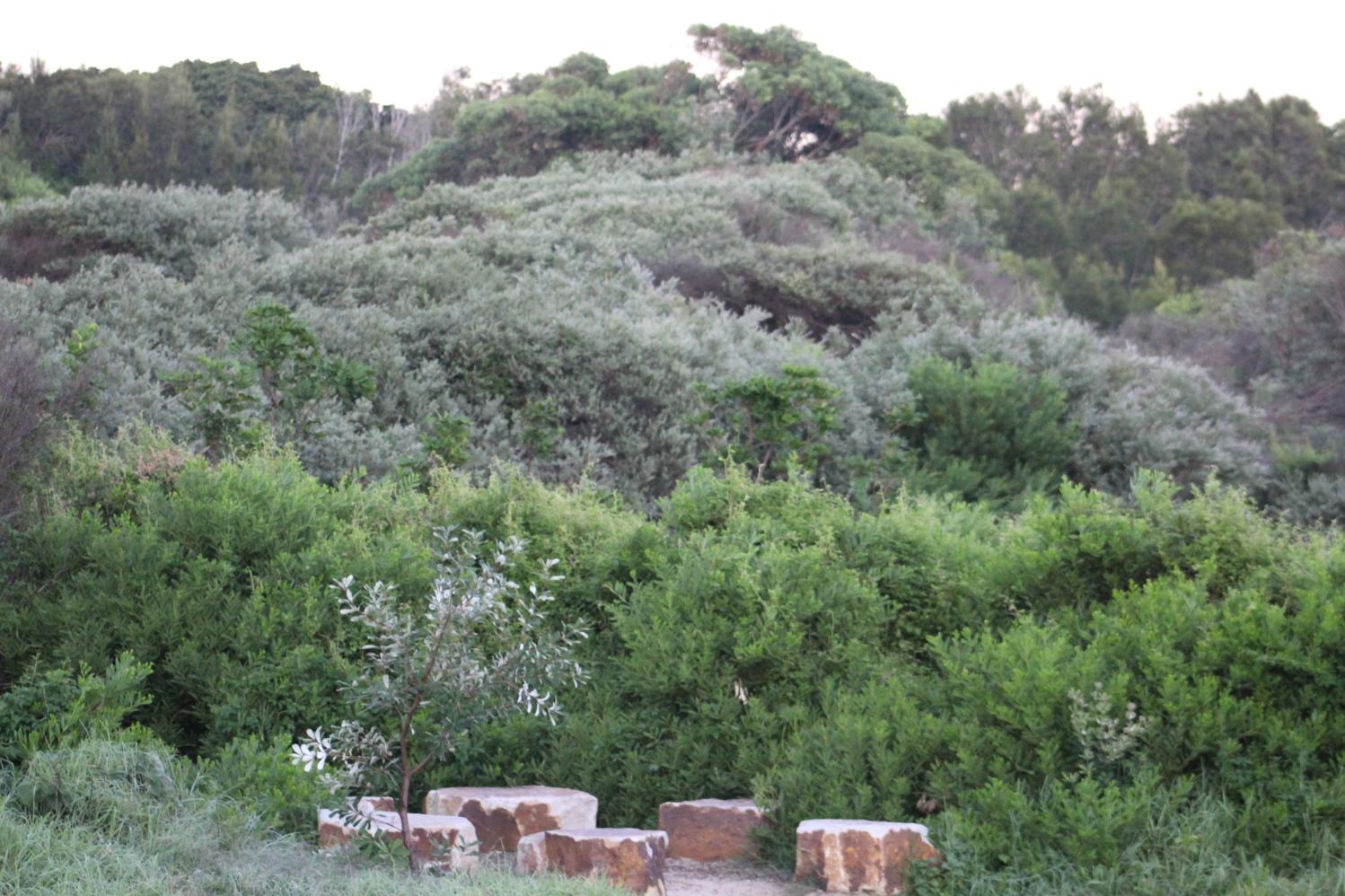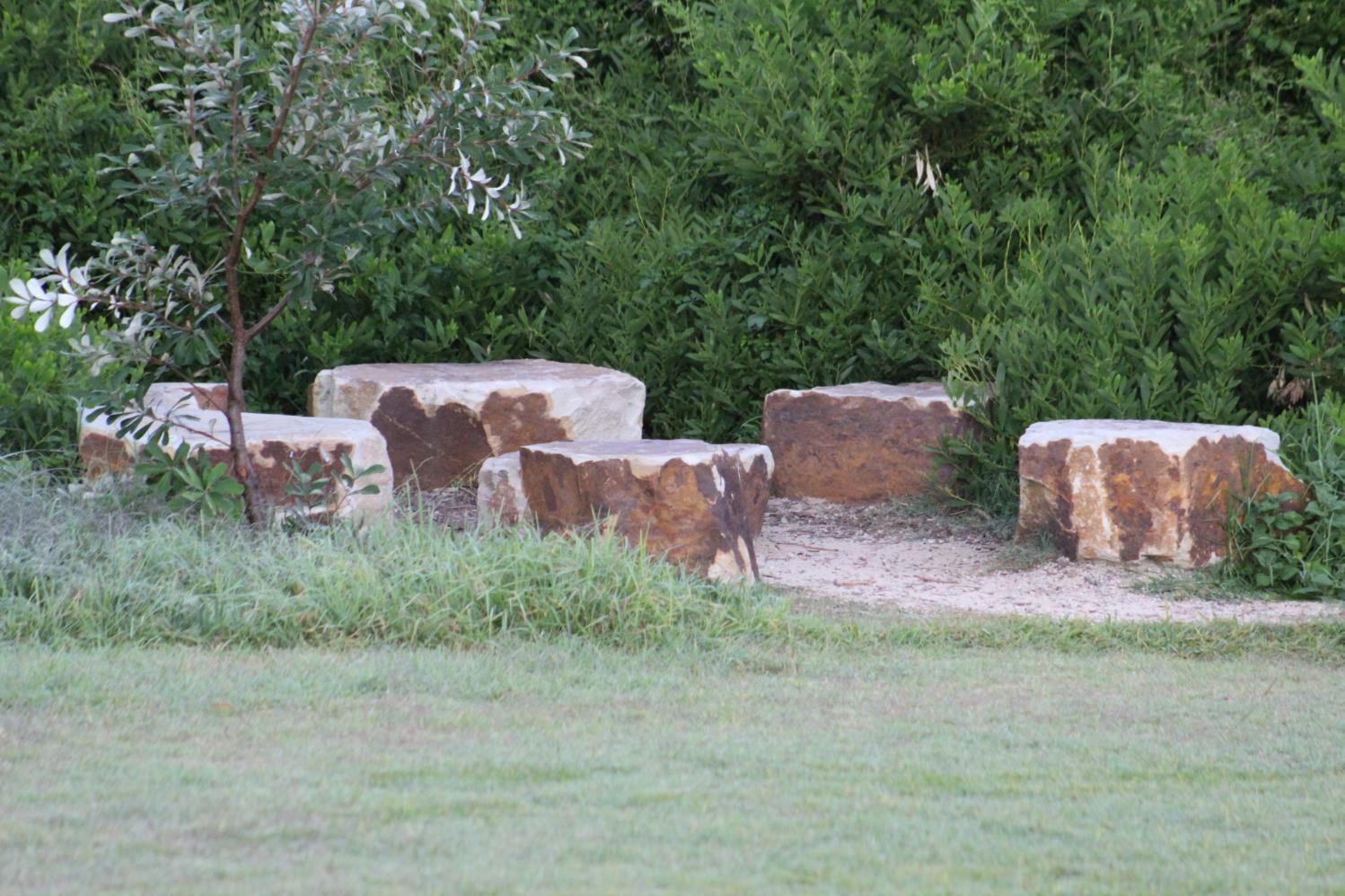 New Emergency Leave Provision For Aged Care Residents
Senior Australians won't be penalised or disadvantaged for moving out of an aged care facility during crisis under emergency leave legislation amendments today adopted by the Federal Government.
The emergency leave mechanism will be activated in volatile situations including natural disasters or health epidemics.
Eligibility for emergency leave will be backdated to April 1st this year, so people impacted by the current COVID-19 crisis are not disadvantaged.
Minister for Aged Care and Senior Australians, Richard Colbeck, said the recent bushfires and the virus pandemic had highlighted the need to protect leave entitlements of aged care residents.
Under current legislation, permanent residents are entitled to be away from their aged care residence for up to 52 days a year for non-hospital related reasons — known as social leave.
If a resident takes more than 52 days social leave, the Government does not provide its subsidy to the aged care home for that person for the extra days.
This cost is usually passed on to the resident.
"During the COVID-19 pandemic, some aged care residents have temporarily relocated to live with family, to reduce their risk of exposure to the virus," Minister Colbeck said.
"Most of these residents are likely to exhaust their 52 days before the pandemic passes, leading to extra costs on them or their families.
"The Government recognises that this isn't fair or desirable. We have amended the Aged Care Act to give aged care residents the option of taking additional leave during an emergency."
The Government will continue to provide the residential care subsidy for residents on emergency leave, so neither residents nor providers are financially disadvantaged, Minister Colbeck said.
Emergency leave will also be available for a specific region which is in crisis, for example from an isolated outbreak of COVID-19 or major bushfires.
"This initiative will allow permanent aged care residents and their families to make their own decisions about personal safety in emergency situations, without suffering financially as a result," Minister Colbeck said.
"It also means that after an emergency, residents can use their social leave entitlement for normal visiting and special events with their families and friends, which are so important for emotional and mental health."
Aerobics May Be A Smart Workout For Your Brain At Any Age
It's never too late to lace up some sneakers and work up a sweat for brain health, according to a study published in the May 13, 2020, online issue of Neurology®, the medical journal of the American Academy of Neurology. The study suggests older adults, even couch potatoes, may perform better on certain thinking and memory tests after just six months of aerobic exercise.
"As we all find out eventually, we lose a bit mentally and physically as we age. But even if you start an exercise program later in life, the benefit to your brain may be immense," said study author Marc J. Poulin, Ph.D., D.Phil., from the Cumming School of Medicine at the University of Calgary in Alberta, Canada. "Sure, aerobic exercise gets blood moving through your body. As our study found, it may also get blood moving to your brain, particularly in areas responsible for verbal fluency and executive functions. Our finding may be important, especially for older adults at risk for Alzheimer's and other dementias and brain disease."
The study involved 206 adults who prior to starting the six-month exercise intervention worked out no more than four days per week at a moderate intensity for 30 minutes or less, or no more than two days per week a high intensity for 20 minutes or less per day. They had an average age of 66 and no history of heart or memory problems. Participants were given thinking and memory tests at the start of the study, as well as an ultrasound to measure blood flow in the brain. Physical testing was repeated at three months, and thinking and physical testing repeated at the end of the six months.
Participants were enrolled in a supervised aerobic exercise program held three days a week. As they progressed through the program, they increased their workout from an average of 20 minutes a day to an average of at least 40 minutes. In addition, people were asked to work out on their own once a week.
Researchers found that after six months of exercise, participants improved by 5.7% on tests of executive function, which includes mental flexibility and self-correction. Verbal fluency, which tests how quickly you can retrieve information, increased by 2.4%.
"This change in verbal fluency is what you'd expect to see in someone five years younger," Poulin said.
Before and after six months of aerobic activity, the participants' average peak blood flow to the brain was measured using ultrasound. Blood flow rose from an average of 51.3 centimeters per second (cm/sec) to an average of 52.7 cm/sec, a 2.8% increase. The increase in blood flow with exercise was associated with a number of modest but significant improvements in aspects of thinking that usually decline as we age, Poulin said.
"Our study showed that six months' worth of vigorous exercise may pump blood to regions of the brain that specifically improve your verbal skills as well as memory and mental sharpness," said Poulin. "At a time when these results would be expected to be decreasing due to normal aging, to have these types of increases is exciting."
A limitation of the study was that the people doing the exercise were not compared to a similar group of people who were not exercising, so the results may have been due to other factors, although the researchers tried to control for this by testing participants twice over six months before the start of the program. In addition, some of the exercise was unsupervised, so the amount reported may be unreliable.
Aerobic exercise improves cognition and cerebrovascular regulation in older adults.
Veronica Guadagni, Lauren L. Drogos, Amanda V. Tyndall, Margie H. Davenport, Todd J. Anderson, Gail A. Eskes, R. Stewart Longman, Michael D. Hill, David B. Hogan, Marc J. Poulin. . Neurology, 2020 DOI:
10.1212/WNL.0000000000009478
Social Good Creates Economic Boost
As unemployment rates skyrocket around the world in response to the COVID-19 pandemic, a world-first study has found social venture start-ups not only alleviate social problems but also are much more important for job creation than previously thought.
Written by Professor Martin Obschonka, Director of QUT's Australian Centre for Entrepreneurship Research, and its founding director, Professor Per Davidsson, along with collaborators from Sweden, the paper -- The regional employment effects of new social firm entry -- has just been published on Springer Open Access.
They contend the impact of social venture start-ups on regional job creation has been largely overlooked. They also argue the first-of-its-kind investigation could provide important input to employment policy, especially as global governments scramble to prop up ailing economies.
"It has long been acknowledged that the entry and growth of new firms contribute a large share of job creation in most countries. Social venture start-ups, however, are mostly celebrated for their worth in helping the disadvantaged or solving social concerns -- their role in job creation has not really been considered," said Professor Obschonka.
"Yet using an established method for tracking direct and indirect job creation effects across 67 regions in Sweden over an eight-year period from start-up entry into the marketplace, our findings show the average job creation effect per firm was larger for social start-ups than for their commercial counterparts.
"Job creation is often a major focus of the social mission of these start-ups, especially for marginalised groups including people with disabilities and long-term unemployed individuals."
Professor Davidsson said the findings were contrary to the reliance on volunteers by many social endeavours.
"There appear to be a number of reasons social ventures create more jobs. First up, most 'commercial' start-ups represent individuals choosing self-employment which can mean they have no burning desire to grow and take on employees," Professor Davidsson said.
"Commercial start-ups also often operate in crowded markets with little room for growth. So even the high growth firms among the commercial category do not raise the average to high levels; partly because they outcompete or acquire some of their peers.
"By contrast, social ventures address underserved 'markets' of social problems, such as homelessness, substance abuse, domestic violence, refugees, environmental concerns, animal shelters, foodbanks, crisis centres, youth unemployment and so on.
"This creates room for growth without pushing out other social ventures. And being passionate about solving as much of 'their' social issue as they possibly can, social entrepreneurs are motivated to grow.
"They can also benefit from lower costs due to tax breaks and partial reliance on volunteers to have a growth advantage over commercial firms offering competing products or services."
The authors of the study acknowledge that as the commercial firm sector is much larger than the social sector, total job creation is greater overall.
The study compared regions in Sweden in terms of their social and commercial start-ups between 1990 to 2014 and their net job creation effects in each up to eight years after they entered the market.
"Similar comparisons for Australia or other countries do not yet exist," said Professor Obschonka.
"However, total employment in the social sector has grown recently in other countries, so our findings would most likely be valid in Australia and elsewhere along with Sweden."
Habib Kachlami, Per Davidsson, Martin Obschonka, Darush Yazdanfar, Anders Lundström.
The regional employment effects of new social firm entry.
Small Business Economics, 2020; DOI:
10.1007/s11187-020-00345-9
A Steam Train Passes
BY NFSA
From the Film Australia Collection. Made by Film Australia 1974. Directed by David Haythornthwaite, he's a local gentleman, who lives here, in Pittwater.
Generally regarded as Australia's finest railway film and winner of many awards the world over, A Steam Train Passes is a nostalgic, imaginative essay on one of the majestic but now retired C38 class steam locomotives. This fine locomotive has been restored at the Newcastle State Dockyard. The documentary was filmed on one of its final journeys from Sydney to a series of country railway stations.
QUT Staff Awarded Associate Fellow (Indigenous)
Ten QUT staff members have been awarded Associate Fellow (Indigenous) of the Higher Education Academy (HEA) following a pilot program underpinned by a new module on Indigenous Perspectives in Learning and Teaching.
Professor Fiona Naumann, Associate Professors Louisa Coglan, Deanna Grant-Smith, Dominique Greer and Robyn Mayes, and Drs Ruari Elkington, Jenna Gillett-Swan, Melinda Laundon, Grace O'Brien and Lauren Woodlands were awarded Associate Fellow (Indigenous).
QUT received accreditation to award staff members the category of Associate Fellow (Indigenous) in late 2019. The pilot program is an initiative of QUT's Carumba Institute and the Academy of Learning and Teaching.
The program has created a pathway for all educators to transform their practice and make Indigenous perspectives a key feature of the course learning experience.
QUT Vice-Chancellor and President Professor Margaret Sheil said the awards demonstrated an emerging confidence amongst QUT staff.
"The AFHEA (Indigenous) program will help integrate Aboriginal and Torres Strait Islander peoples' perspectives into our curriculum," Professor Sheil said.
"This will be a central component of QUT's commitment to transforming Indigenous education and enhancing the capacity of Indigenous and non-Indigenous staff to embed Indigenous perspectives in their classes."
Launched in February 2020, more than 100 QUT staff members are now studying the module online, which supports the university's strategic plan, Blueprint 6.
University of Sunshine Coast Indigenous Education and Engagement Dean Professor Gary Thomas, the external examiner of the program, applauded QUT for its leadership in this area.
"I congratulate QUT for creating an environment for people to speak to themselves, and through themselves, in order to find a pathway to integrate Indigenous perspectives in their curriculum," he said.
"QUT is providing sound, solid leadership in this space nationally and I look forward to seeing how the program develops," Professor Thomas said.
Advance HE director Kathryn Harrison-Graves commended QUT on proposing a scheme for the first-ever specialist designation award.
"QUT was one of our first global members, and over the past four years has demonstrated a clear capacity to uphold standards, innovate and lead others using the Professional Standards Framework to drive teaching quality," Ms Harrison-Graves said.
"The AFHEA (Indigenous) presents an important opportunity, not only for QUT staff, but potentially for others in Australia by supporting educators to integrate Aboriginal and Torres Strait Islander peoples perspectives into their practice and curriculum in ways that are respectful and transformative."
Applicants for the category Associate Fellow (Indigenous) may hold a different category of fellowship. The award sits alongside the existing category to demonstrate an emerging engagement with learning and teaching practice informed by Indigenous perspectives.
The program is available to QUT staff members, and ultimately to external partners in line with global membership of Advance HE. For enquiries contact
qalt@qut.edu.au
.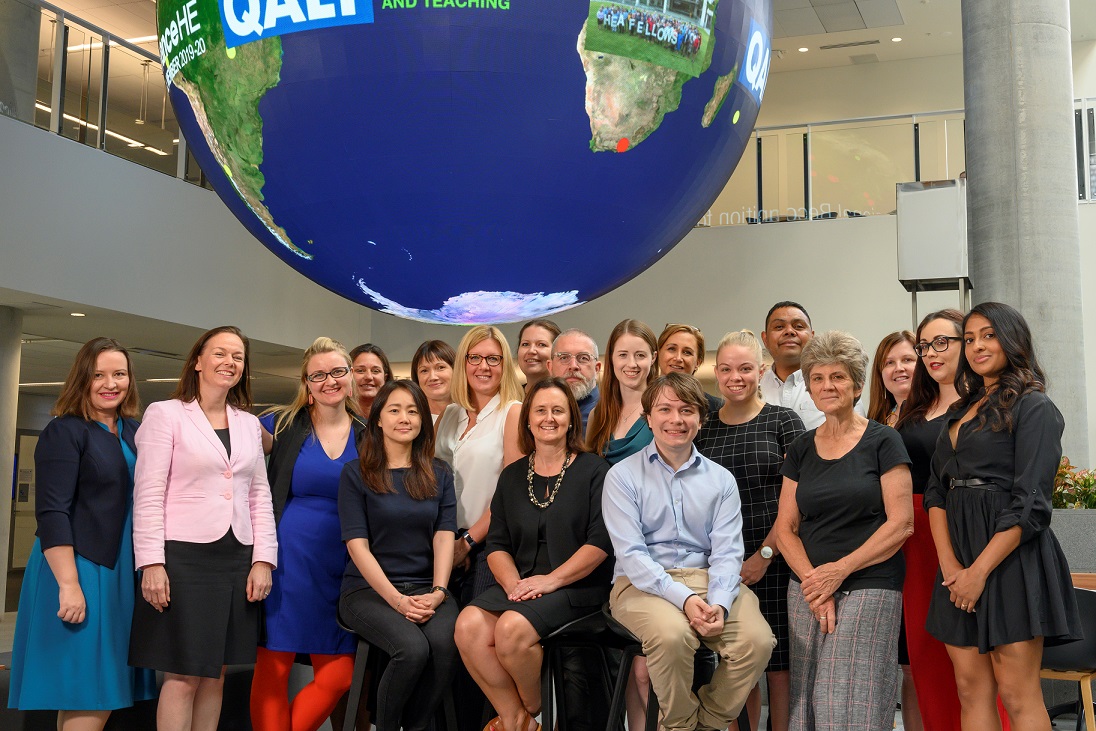 Teams from QUT's Carumba Institute and the QUT Academy of Learning and Teaching are pictured along with Kathryn Harrison-Graves from Advance HE. QUT image.
World-First Saliva Test Detects Hidden Throat Cancer
May 12, 2020: Queensland University of Technology
A simple saliva test developed by QUT biomedical scientists has detected early throat cancer in a person who had no symptom and no clinical signs of cancer.
In what is believed to be a world-first, the non-invasive test picked up HPV-DNA in a saliva sample from an infected healthy person. Persistent human papillomavirus (HPV) infection is now the leading cause of cancers in the oropharynx (tonsils and tongue base area of the throat).
"The series of saliva tests raised the alert and detected an early cancer before the person had any symptoms," said QUT Faculty of Health's Associate Professor Chamindie Punyadeera, who, with Dr Kai Tang, developed the test.
"This enabled removal of the tonsil which had a 2mm cancer in it, by straightforward local surgery alone.
"The incidence of high-risk human papillomavirus (HPV)-driven throat cancers is on the rise in developed countries and, unfortunately, it is often discovered only when it is more advanced, with patients needing complicated and highly impactful treatment.
"In the US, HPV-driven throat cancers have surpassed cervical cancers as the most common cancer caused by HPV but unlike cervical cancer, up until now, there has been no screening test for this type of oropharyngeal cancer."
Professor Punyadeera said the discovery was made during an HPV-prevalence study which included 665 healthy individuals.
"To take the test all the person has to do is give a salivary oral rinse sample. When the test shows HPV-16 DNA, it is repeated and if the presence of HPV-16 is persistent over a period of time we would be suspicious that there may be underlying cancer.
"The person whom we reported in this study had been consistently HPV-16 DNA positive for 36 months, with a steadily rising count of HPV-16 DNA after testing at 6, 12 and 36 months.
"The patient was found to have a 2mm squamous cell carcinoma in the left tonsil, treated by tonsillectomy. This has given our patient a high chance of cure with very straightforward treatment.
"Since the surgery, the patient has had no evidence of HPV-16 DNA in his saliva."
Professor Punyadeera said this was the first-ever case of histologically confirmed diagnosis of an asymptomatic, hidden throat cancer, diagnosed with a saliva screening test and that wider validation studies were required to confirm this finding.
"The presence of this pattern of elevated salivary HPV-DNA must be fully evaluated, as it may provide the critical marker for early cancer detection.
"We now have the promise of a screening test for oropharynx cancer and there is an urgent need to undertake a major study to validate this test and the appropriate assessment pathway for people with persisting salivary HPV-DNA."
Kai Dun Tang, Sarju Vasani, Touraj Taheri, Laurence J. Walsh, Brett G. M. Hughes, Lizbeth Kenny, Chamindie Punyadeera.
An Occult HPV-Driven Oropharyngeal Squamous Cell Carcinoma Discovered Through a Saliva Test.
Frontiers in Oncology, 2020; 10 DOI:
10.3389/fonc.2020.00408
Potentially Fatal Combinations Of Humidity And Heat Are Emerging Across The Globe
BY KEVIN KRAJICK, Earth Institute at Columbia University MAY 2020
Most everyone knows that humid heat is harder to handle than the "dry" kind. And recently, some scientists have projected that later in the century, in parts of the tropics and subtropics, warming climate could cause combined heat and humidity to reach levels rarely if ever experienced before by humans. Such conditions would ravage economies, and possibly even surpass the physiological limits of human survival.
According to a new study, the projections are wrong: such conditions are already appearing.
The study identifies thousands of previously rare or unprecedented bouts of extreme heat and humidity
in Asia, Africa,
Australia
, South America and North America, including in the U.S. Gulf Coast region. Along the Persian Gulf, researchers spotted more than a dozen recent brief outbreaks surpassing the theoretical human survivability limit. The outbreaks have so far been confined to localised areas and lasted just hours, but they are increasing in frequency and intensity, say the authors. The study appears this week in the journal
Science Advances
.
"Previous studies projected that this would happen several decades from now, but
this shows it's happening right now,
" said lead author Colin Raymond, who did the research as a PhD. student at Columbia University's Lamont-Doherty Earth Observatory. "The times these events last will increase, and the areas they affect will grow in direct correlation with global warming."
Analysing data from weather stations from 1979 to 2017, the authors found that extreme heat/humidity combinations doubled over the study period. Repeated incidents appeared in much of India, Bangladesh and Pakistan; northwestern Australia; and along the coasts of the Red Sea and Mexico's Gulf of California. The highest, potentially fatal, readings, were spotted 14 times in the cities of Dhahran/ Damman, Saudi Arabia; Doha, Qatar; and Ras Al Khaimah, United Arab Emirates, which have combined populations of over 3 million. Parts of southeast Asia, southern China, subtropical Africa and the Caribbean were also hit.
The southeastern United States saw extreme conditions dozens of times, mainly near the Gulf Coast in east Texas, Louisiana, Mississippi, Alabama and the Florida Panhandle. The worst spots: New Orleans and Biloxi, Miss. Such conditions also reached inland into Arkansas and along the southeastern coastal plain.
Not surprisingly, incidents tended to cluster on coastlines along confined seas, gulfs and straits, where evaporating seawater provides abundant moisture to be sucked up by hot air. In some areas further inland, moisture-laden monsoon winds or wide areas of crop irrigation appear to play the same role.
Prior climate studies failed to recognise most past incidents because climate researchers usually look at averages of heat and humidity measured over large areas and over several hours at a time. Raymond and his colleagues instead drilled directly into hourly data from 7,877 individual weather stations, allowing them to pinpoint shorter-lived bouts affecting smaller areas.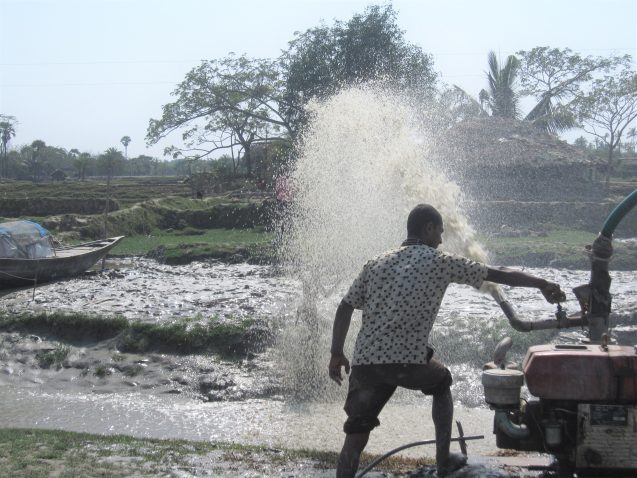 A farmer in Bangladesh, one of the most vulnerable places, pumps water through an irrigation system. (Kevin Krajick/Earth Institute)

Humidity worsens the effects of heat because humans cool their bodies by sweating; water expelled through the skin removes excess body heat, and when it evaporates, it carries that heat away. The process works nicely in deserts, but less well in humid regions, where the air is already too laden with moisture to take on much more. Evaporation of sweat slows. In the most extreme instances, it could stop. In that case, unless one can retreat to an air-conditioned room, the body's core heats beyond its narrow survivable range, and organs begin to fail. Even a strong, physically fit person resting in the shade with no clothes and unlimited access to drinking water would die within hours.
Meteorologists measure the heat/humidity effect on the so-called "wet bulb" Centigrade scale; in the United States, these readings are often translated into "heat index" or "real-feel" Fahrenheit readings. Prior studies suggest that even the strongest, best-adapted people cannot carry out normal outdoor activities when the wet bulb hits 32 C, equivalent to a heat index of 132 F. Most others would crumble well before that. A reading of 35 -- the peak briefly reached in the Persian Gulf cities -- is considered the theoretical survivability limit. That translates roughly to a heat index of 160 F. (The heat index actually ends at 127 F, so these readings are literally off the charts.) "It's hard to exaggerate the effects of anything that gets into the 30s," said Raymond.
The study found that worldwide, wet-bulb readings approaching or exceeding 30C on the wet bulb have doubled since 1979. The number of readings of 31 -- previously believed to occur only rarely -- totalled around 1,000. Readings of 33 -- previously thought to be almost nonexistent -- totalled around 80.
A heat wave that struck much of the United States last July maxed out at about 30C on the wet bulb, translating into heat indexes approaching 115 F in places; the highest was 122 F, in Baltimore, Md., and a similar wave hit in August. The waves paralysed communities and led to at least a half-dozen deaths, including those of an air-conditioning technician in Phoenix, Az., and former National Football League lineman Mitch Petrus, who died in Arkansas while working outside.
It was a modest toll; heat-related illnesses already kill more U.S. residents than any other weather-related hazard including cold, hurricanes or floods. An investigation last year by the website InsideClimate News revealed that cases of heat stroke or heat exhaustion among U.S. troops on domestic bases grew 60 percent from 2008 to 2018. Seventeen soldiers died, almost all in the muggy U.S. Southeast. High-humidity heat waves in Russia and Europe, where far fewer people have air conditioning, have killed tens of thousands.
"We may be closer to a real tipping point on this than we think," said Radley Horton, a Lamont-Doherty research scientist and coauthor of the paper. Horton coauthored a 2017 paper projecting that such conditions would not take hold until later in the century.
While air conditioning may blunt the effects in the United States and some other wealthy countries, there are limits. Before the new study, one of the previously highest heat/humidity events ever reported was in the Iranian city of Bandar Mahshahr, which almost reached a 35C wet-bulb reading on July 31, 2015. There were no known deaths; residents reported staying inside air-conditioned vehicles and buildings, and showering after brief sojourns outside. But Horton points out that if people are increasingly forced indoors for longer periods, farming, commerce and other activities could potentially grind to a halt, even in rich nations-a lesson already brought home by the collapse of economies in the face of the novel coronavirus.
In any case, many people in the poorer countries most at risk do not have electricity, never mind air conditioning. There, many rely on subsistence farming requiring daily outdoor heavy labour. These facts could make some of the most affected areas basically uninhabitable, says Horton.
Kristina Dahl, a climatologist at the Union of Concerned Scientists who led a study last year warning of increasing future heat and humidity in the United States, said the new paper shows "how close communities around the world are to the limits." She added that some localities may already be seeing conditions worse than the study suggests, because weather stations do not necessarily pick up hot spots in dense city neighbourhoods built with heat-trapping concrete and pavement.
Steven Sherwood, a climatologist at the Australia's University of New South Wales, said, "These measurements imply that some areas of Earth are much closer than expected to attaining sustained intolerable heat. It was previously believed we had a much larger margin of safety."
The study was coauthored by Tom Matthews, a lecturer in climate science at Loughborough University in the United Kingdom. Colin Raymond is now a postdoctoral researcher at NASA's Jet Propulsion Laboratory.
Colin Raymond, Tom Matthews, Radley M. Horton.
The emergence of heat and humidity too severe for human tolerance.
Science Advances, 2020; 6 (19): eaaw1838 DOI:
10.1126/sciadv.aaw1838
Disclaimer: These articles are not intended to provide medical advice, diagnosis or treatment. Views expressed here do not necessarily reflect those of Pittwater Online News or its staff.