November 13 - 19, 2022: Issue 562
Connecting to Country – Barley Ki Giballee: You and Me Come Together - Avalon 100
Another great Sally Mayman collaboration realised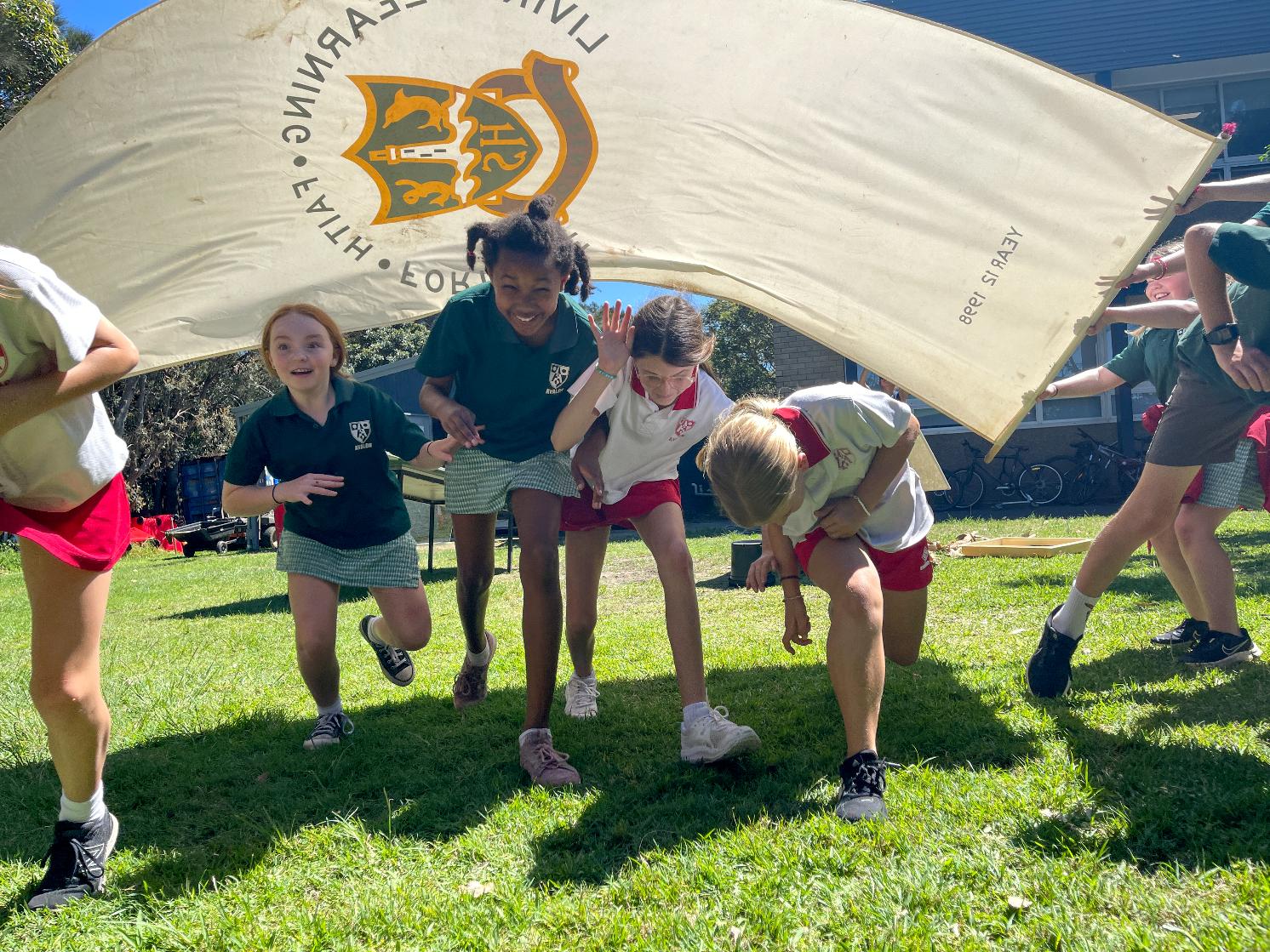 Barley Ki Giballee: You and Me Come Together, Collaborating Connecting and Caring For Country: Open November 19 To 20 Saturday and Sunday 10 - 4pm
Sally Mayman (Turtle Pictures), continues to enjoy an enduring passion for photography, working as an artist, commercial photographer and educator. Sally exhibits regularly, her personal work exploring the emotional, spiritual and physical connections we have with the natural world and how these are intimately woven with our sense of belonging.
Through workshops Sally loves sharing her knowledge and skills with students throughout Australia, she is the Artist in Residence at Barrenjoey High School and Youth Off The Streets and currently mentors teenagers living with anxiety and depression.
At the launch earlier this year of one of the Avalon 100 Art Exhibitions Sally outlined a project she would be undertaking to engage local youngsters with country, with the help of indigenous peoples.
In Winter 2022, running into Sally at South Avalon Beach headland, the word was the project was advancing. And now, next weekend, November 19th-20th, at Avalon Beach Surf Club the community is invited to a very special exhibition as a result of this project.
To commemorate the Avalon Beach Centenary please join in celebrating a collaborative exhibition capturing students connections to country. The project, inspired and directed by Sally Mayman, has culminated in an exhibition reflective of a series of workshops with local Indigenous artists Corey Kirk and Aleta Wassell, and Barrenjoey High School visual arts teacher Sandy Chockman.
Students from Avalon Primary and Barrenjoey High schools have experienced their immediate environment and been challenged to extend their knowledge of Avalon's history, culture, flora and fauna, emphasising First Nations knowledge of place.
The intention of the project is to provoke deeper levels of belonging and well-being. Through enhanced awareness and connection, it is hoped this project will continue to inspire students to share with others, building a stronger sense of the their important role in caring for country and building a healthy connected community.
This week Pittwater Online News spoke to Sally about the project.
What kind of works will be on display at the Barley Ki Giballee: You And Me Come Together, Collaborating Connecting and Caring For Country Exhibition?
It's photographic based but not just photographs. We've been inspired by working with two indigenous Artists and have been working to create works that represent the students' connections to their local environment. So we decided to use an old photographic process called the cyanotype process and we've made 2 ½ metre long material banners. We've made 40 of these. So it's a bit like a forest you walk through, but it's also inspired by the coast as well.
So that part is photographic based but they're not photographs as such.
They're really beautiful. The students have done outstanding work.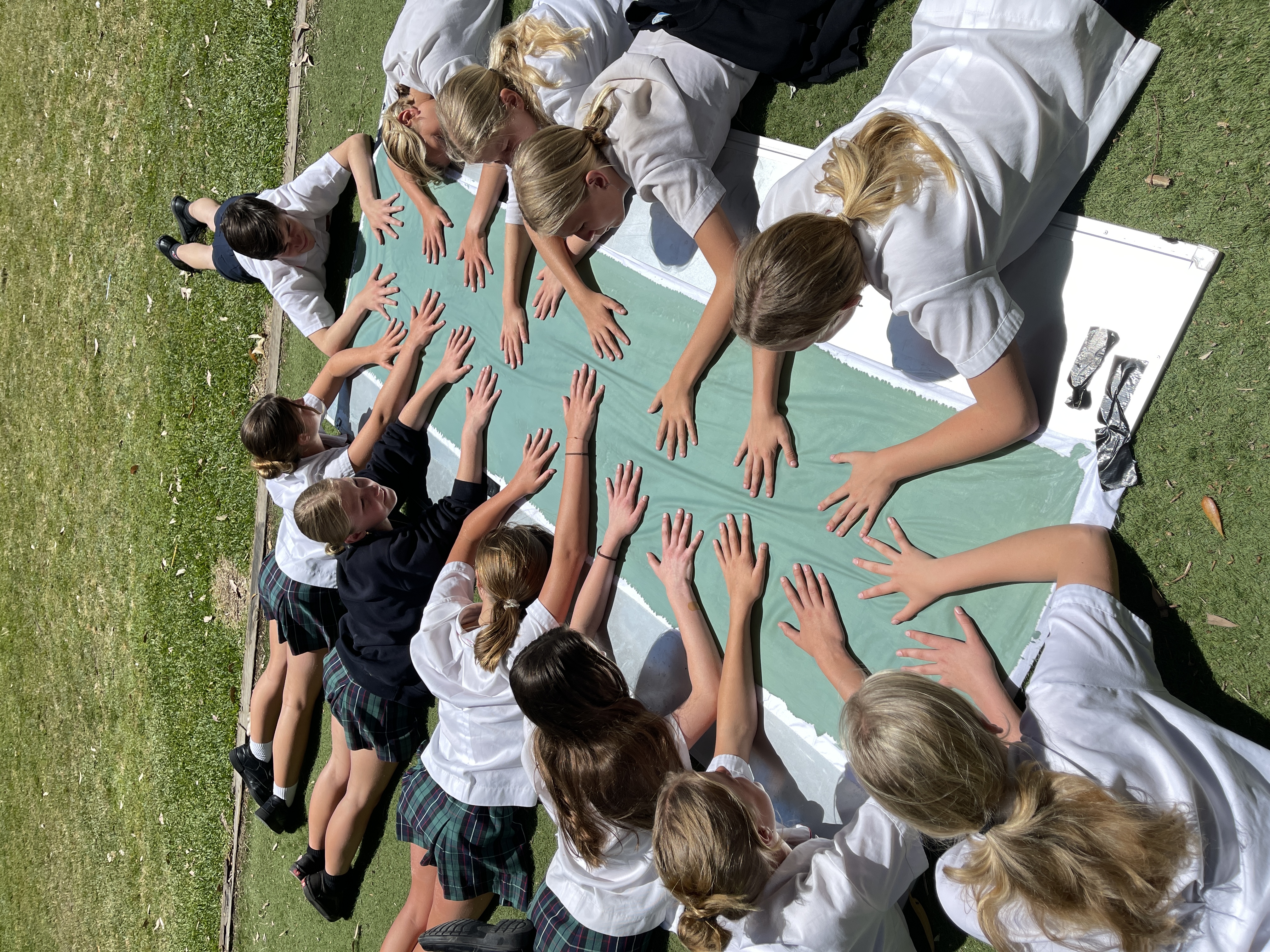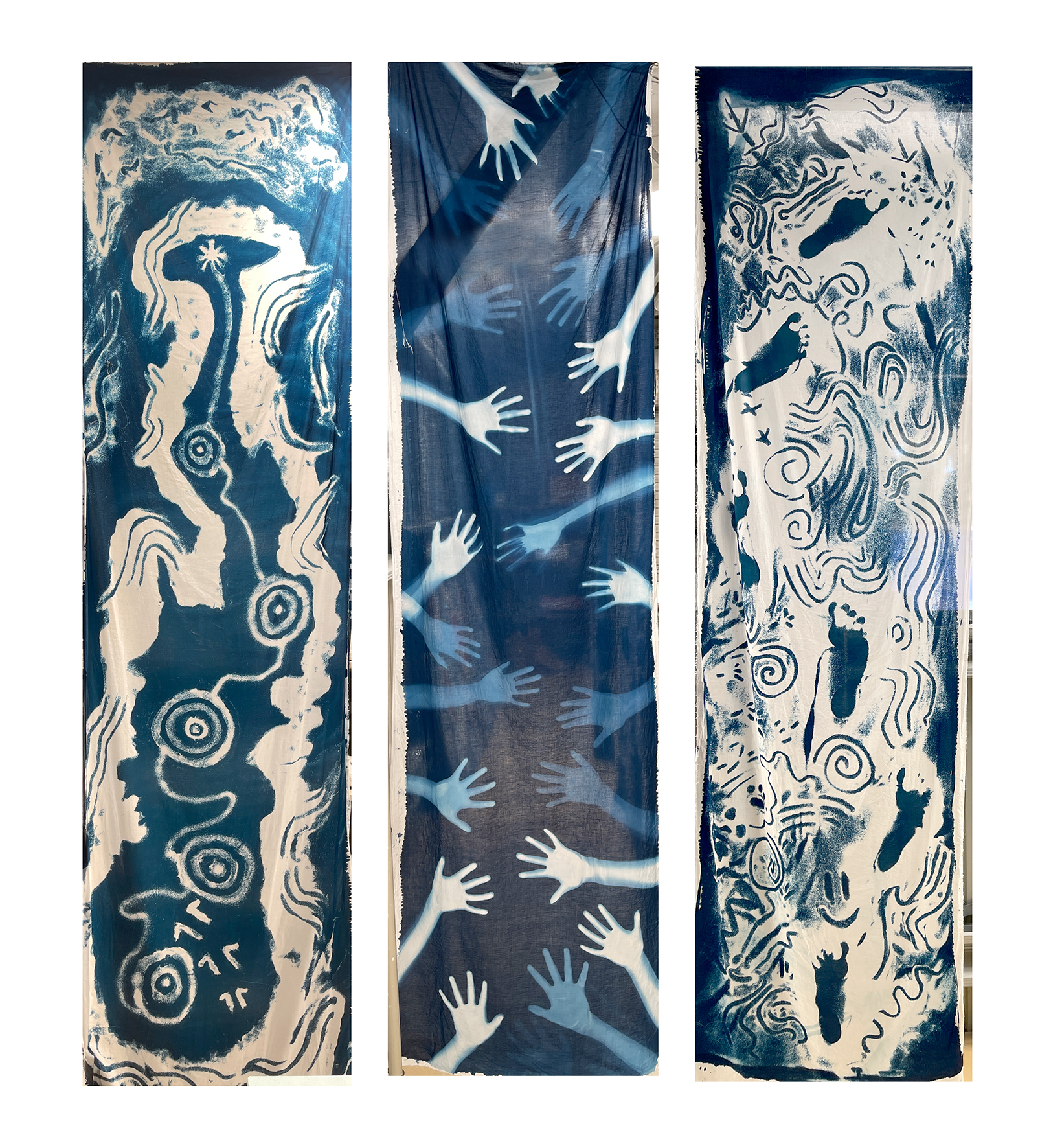 Who are the two indigenous Artists involved in the project – and what are the different genres?
Corey Kirk and Aleta Wassell.
Corey is a girl who has grown up here and is wonderfully connected to this area. Her creativity really comes through music. She was in the Sydney City Children's Choir and sang all around the world doing that Qantas advertisement. Corey is also a very beautiful visual Artist as well and has been walking a lot with us on country, just taking the kids along the creek, down to the beach, through the sand dunes and explaining what all the medicinal properties of different plants are and what their uses would have been for so many things. The kids have really enjoyed this and had never come across much of this knowledge. It has really opened their eyes as to what's around them.
So, for instance, when they go down to the beach they can use soapy wattle and give themselves a good clean – if they cut themselves they could use pigface on their cuts; just lots of little things so that they've suddenly gone 'oh wow'. People knew a lot and that's getting carried forward.
Corey and Avalon Primary school students working with paperbark
Aleta specialises more in mixing vocals and soundtracks. So we've done a recording of things and we've made a film using the kids visuals and recordings – so that will be on display as well.
The other aspect of the project we've done is talk a lot about totems and the responsibilities of what having a totem involves.
The kids learnt a lot about the indigenous system of totems and we asked them to all think about, and ask their parents, what their totem would be. So they have all chosen a totem and made these beautiful line drawings onto pavers. We're going to bring those into the surf club for the exhibition but then they're going to end up in a yarning and healing circle in the school.
What are a few examples of the totems they have chosen?
Dolphins – and being identified with dolphins. Some have chosen parrots, hammerhead sharks, whales, a stingray – which is also a totem for this area.
The whole system of totems is quite complex. You may have four totems, which may be your mob totem but also you can have your family totems and your personal totem. So there are lots of layers of totems.
The wonderful thing about having a totem is it's your responsibility to educate people around that totem. For instance, say my totem was an emu and you came along at one stage and took an emu egg at the wrong time of the year. I would actually be punished because I hadn't taught you well enough that you did not understand that could not take that egg at that stage because it's unsustainable.
This brings in this wonderful idea of looking after country and sharing knowledge and educating each other on how to look after country. So this has been a real eye-opener to the kids as well.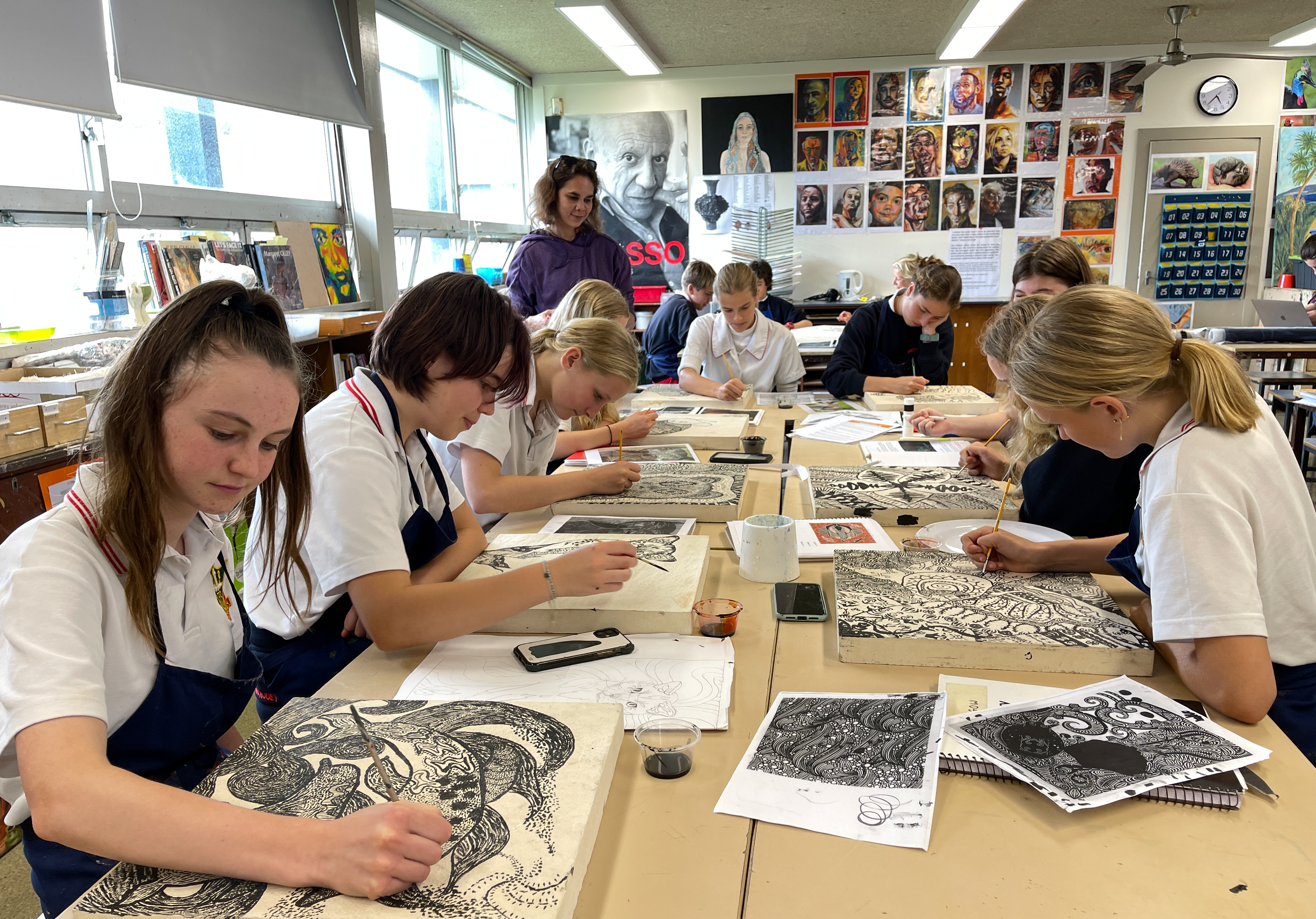 Corey and BHS students working on their totem pavers
Thanks Sally – sounds like a great exhibition! When does it open?
Uncle Neil Evers will be welcoming us with a smoking ceremony on the lawn before moving upstairs into the surf club. The Exhibition Opening happens Saturday 19th November 5.30pm at Avalon Beach Surf Life Saving Club.
Entry is by donation, with profits going to Bush to Bowl.
A special thank you to Corey for your generous warm-hearted enthusiasm in sharing your knowledge as we walked together on country.
With many thanks to Northern Beaches Council, Avalon Beach Surf Life Saving Club, Penguin Creative, Flower Power, Officeworks and Fox Wardrobes for their support in providing funding and materials.
About Bush to Bowl
Bush to Bowl aims to create spaces where families and community members can engage with Australia's native plants and traditional Aboriginal knowledge and culture.
Bush to bowl is our way of giving back to Culture and to Country as it gives so much to us on a daily basis. We believe strongly about protecting both these spaces now and in the future.
Contact us: info@bushtobowl.com
Address: 18 Myoora Rd Terrey Hills
More at: https://www.bushtobowl.com/
Pittwater Online News acknowledges the traditional custodians of this land that we live, work and walk on. We commit to continue their story and connection to Country - land and water. Our deepest respects to all Elders past, present and emerging.
Photos this page, apart from one of Sally herself, by Sally Mayman, Turtle Pictures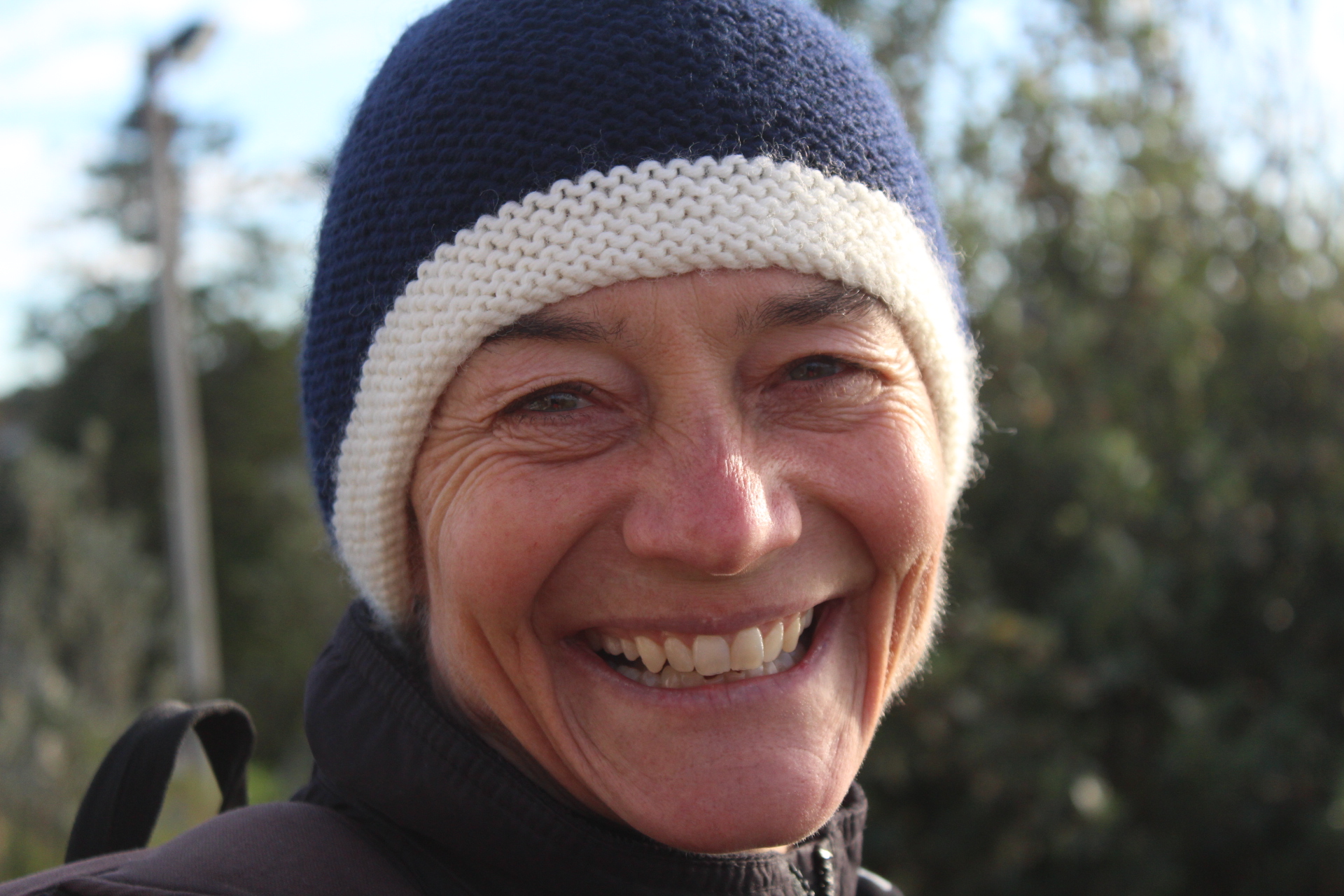 Sally Mayman - Winter 2022 at South Av.