March 20 - 26, 2022: Issue 531

Avalon Beach Centenary Nature Of Avalon And Our Indigenous Culture Celebration At Avalon Art Gallery & Dunbar Park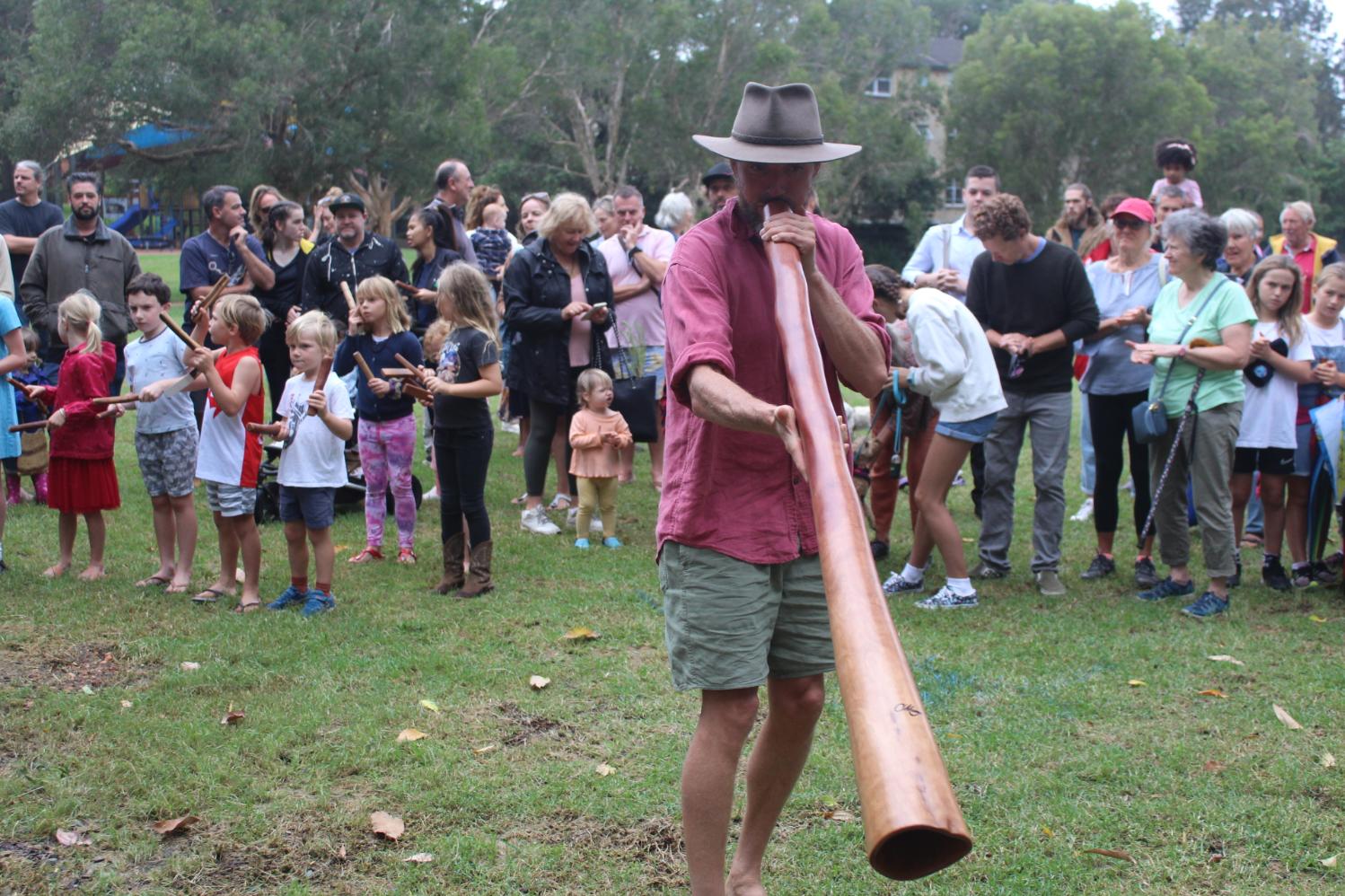 Avalon Beach Centenary Celebration of the Nature of Avalon Beach and our Indigenous Culture
with
didgeridoo by Matt James. Photo: A J Guesdon
The Avalon Beach Centenary Celebrations continue with the opening on Friday March 18 of opening of
The Nature of Avalon Exhibition
: Art Exhibition 2 of this year long festival.
The Avalon Beach Culture Collective Inc are being supported by internationally renowned photographer Andrew Gregory whose stunning works have featured in Australian Geographic over the last 18 years. A resident, Mr. Gregory has another passion, for Powerful Owls and become involved in the Powerful Owl Project and local group Canopy Keepers.
Along with Andrew's stunning photo essays on local Powerful Owls this exhibition features the essential tree hollow these birds require if they are to survive.
''Owls aren't doing well in the bush and are moving into urban areas. Breeding pairs are dedicated to a nest tree, trees with suitable hollows are rare in urban backyards and reserves and competition amongst species for them is fierce.'' Andrew explained
''I believe in the last few years there has been so much tree felling and clearing that the balance has changed. Pittwater wasn't set up with wildlife corridors in the plan. Native wildlife in urban areas aren't just confined to large reserves - our backyards form corridors and provide areas for breeding and shelter, particularly for the owl's prey species.
There are also many other factors that contribute to a successful nest tree. It has to be the right tree in the right place. Many are in pocket reserves close to houses and the loss of surrounding trees can have an impact on the integrity of the reserve, also affecting the micro climate. Owners of properties in areas near nest trees also aren't being informed, so clearing on land adjoining sensitive areas happens. There is also the 10/50 rule to contend with.''
To redress the balance Andrew has started making tree hollows and one of these, along with explanative literature, is on display as part of the The Nature of Avalon Exhibition: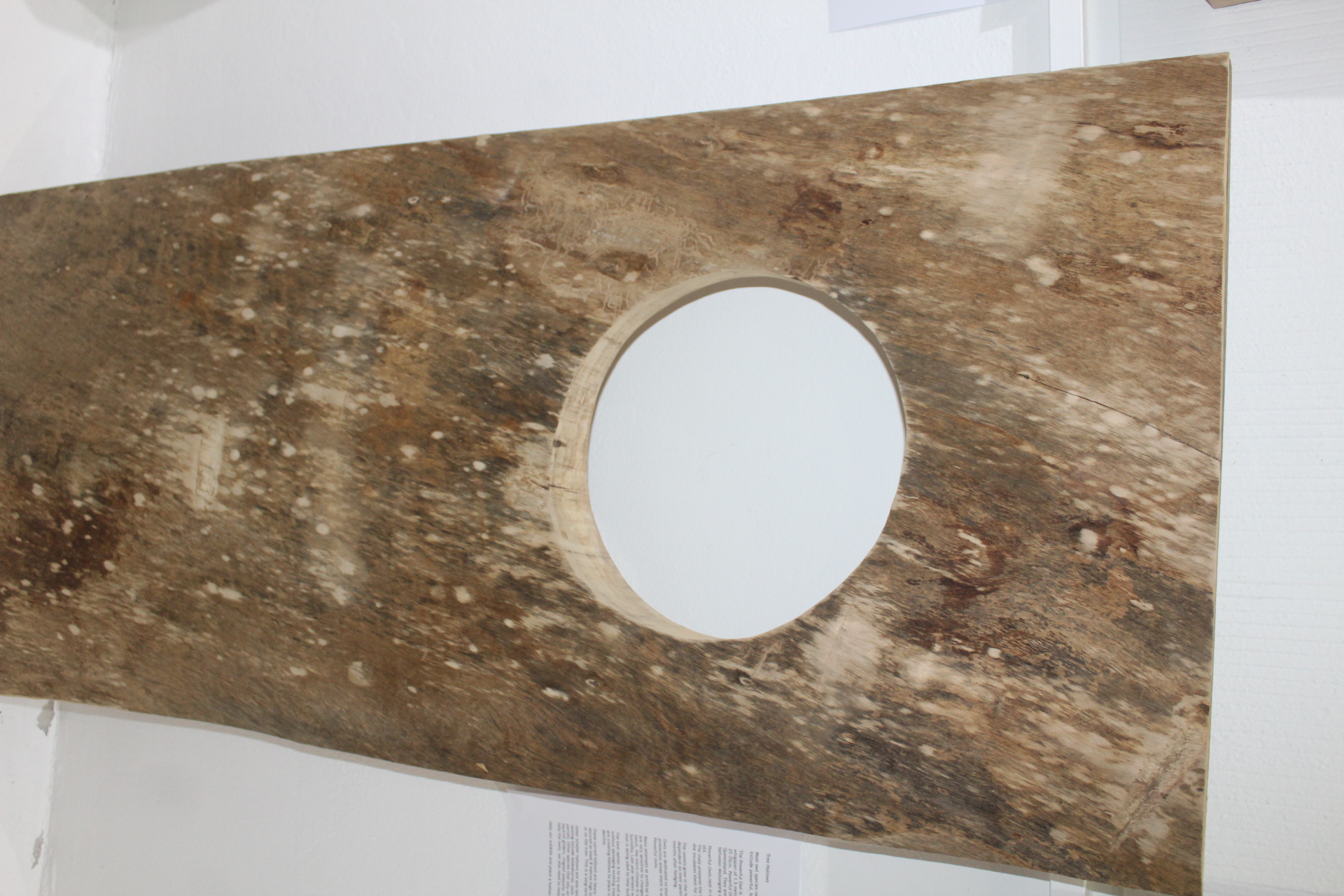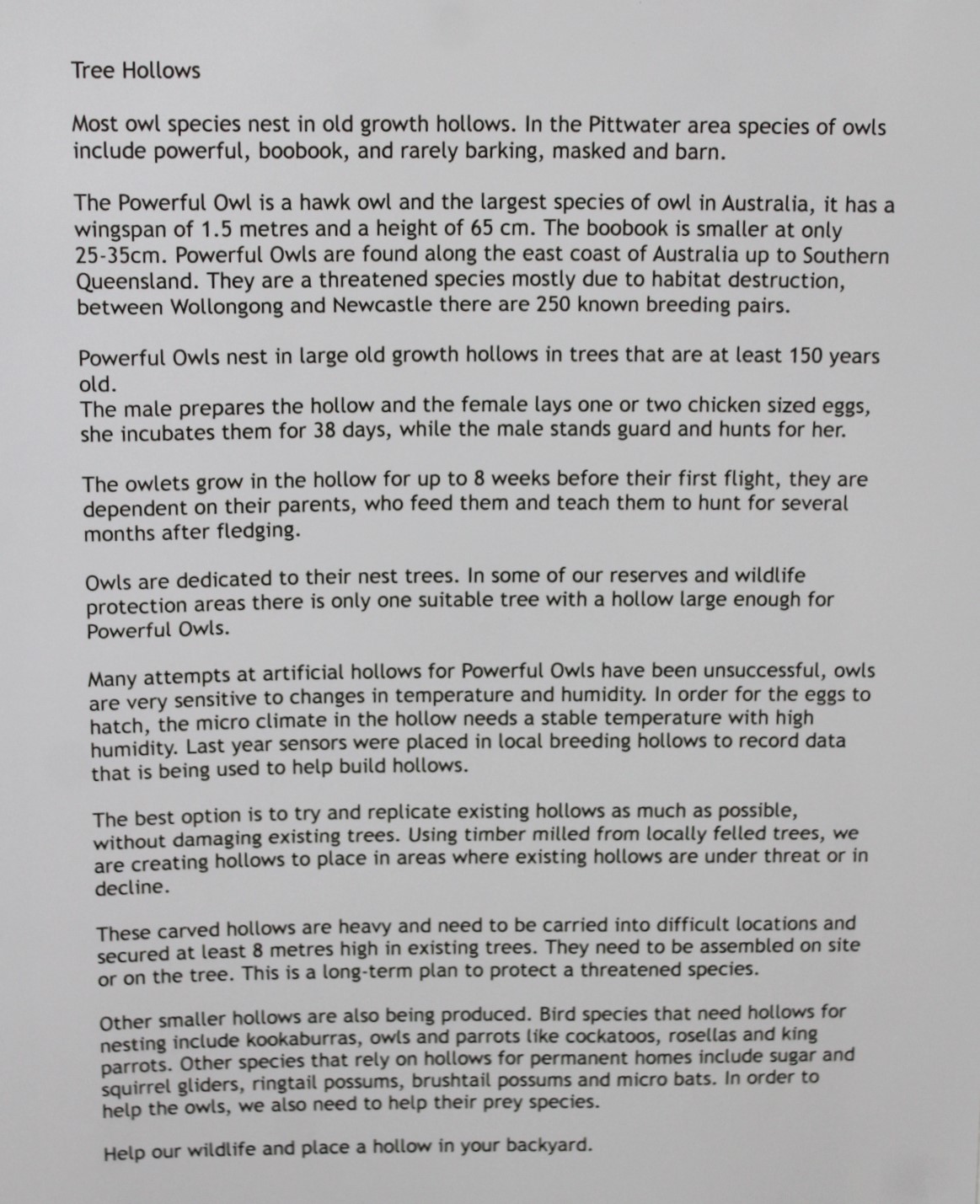 Andrew is also doing talk with John Dengate on July 24th at Avalon Beach RSL - there is also a solo exhibition proposed for July featuring the Powerful Owl Project.

Marcella Balt, Avalon Public School and married to Andrew, was among those who suggested at the first meeting of the community that the planting of 100 trees would be a great way to celebrate and honour Avalon Beach. This project has been taken on by all the local schools, the Avalon Beach Culture Collective and fostered by the great work Canopy Keepers are doing.
Artists whose works also form part of The Nature of Avalon Exhibition are Architectural Designer Mia Asker and Builder: Simon Robertson who together have formed Asker-Robertson; a boutique design and construction company specialising in high quality timber construction and the fusion of existing and modern architecture in design, a featured owl painting from the brush of Tara Winona, Karen (Blue) Stuart; ceramist, who is inspired by our oceans and al living in them, repurposing sculptor Rob Cole, Owen Crick's drawings, soulful imagery from photographers Louise Whelan and Greg Barrett, the wonderful marine life focussed works of bronze sculptor Brenda Ingham, and work by painter Nikki Quarry.

A standout was Louise Whelan's Fungi Connections - digital printed Collage on Cotton fabric in salvaged 1970's frames. This work was one of the Finalists in the 2021 Northern Beaches Environmental Art & Design Prize.
Guests were entertained by great music from Bad Kitty and the Alleycats.
This exhibition runs until April 19 - well worth a visit. The Avalon Art Gallery is in the picture theatre arcade.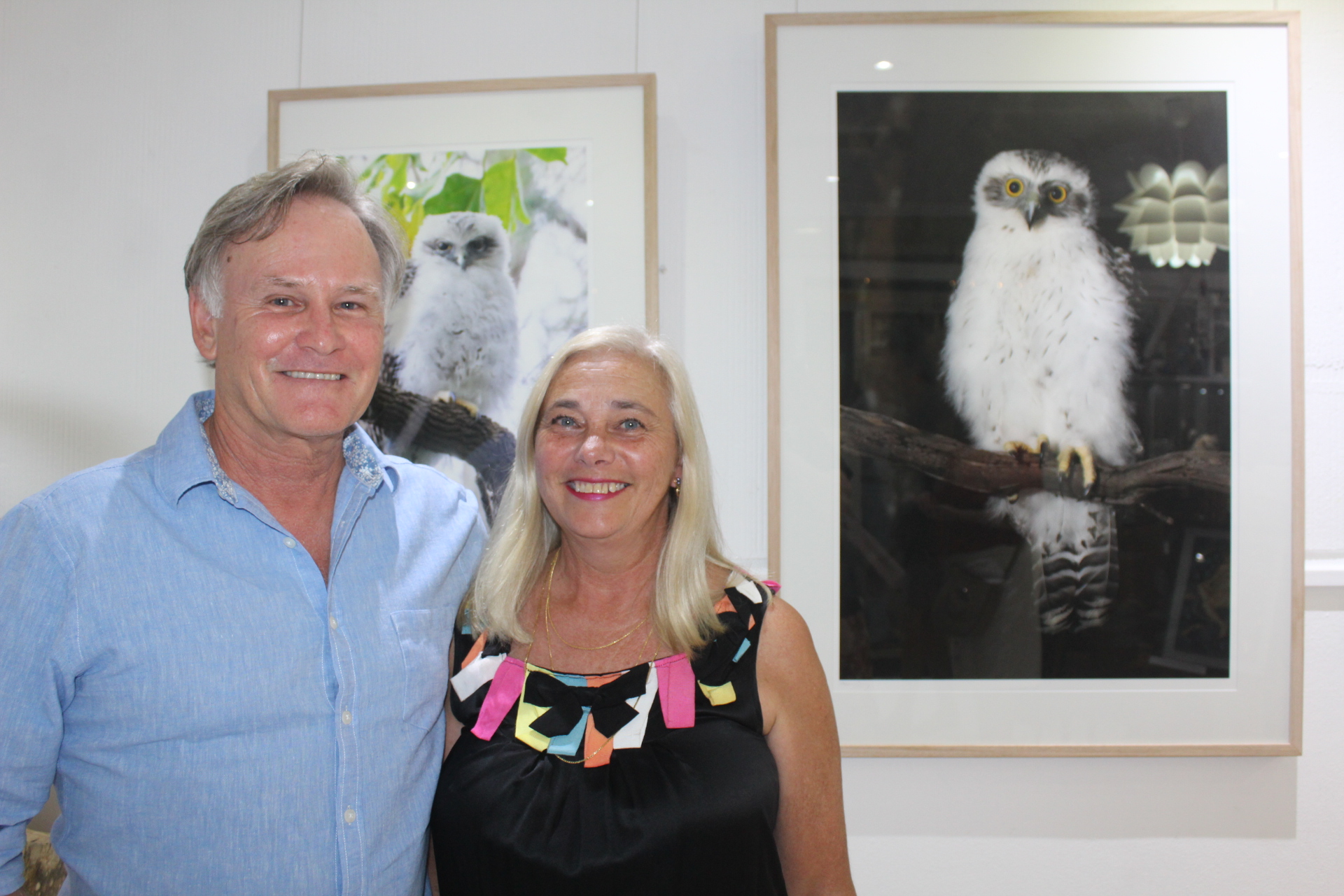 Andrew Gregory and Marcella Balt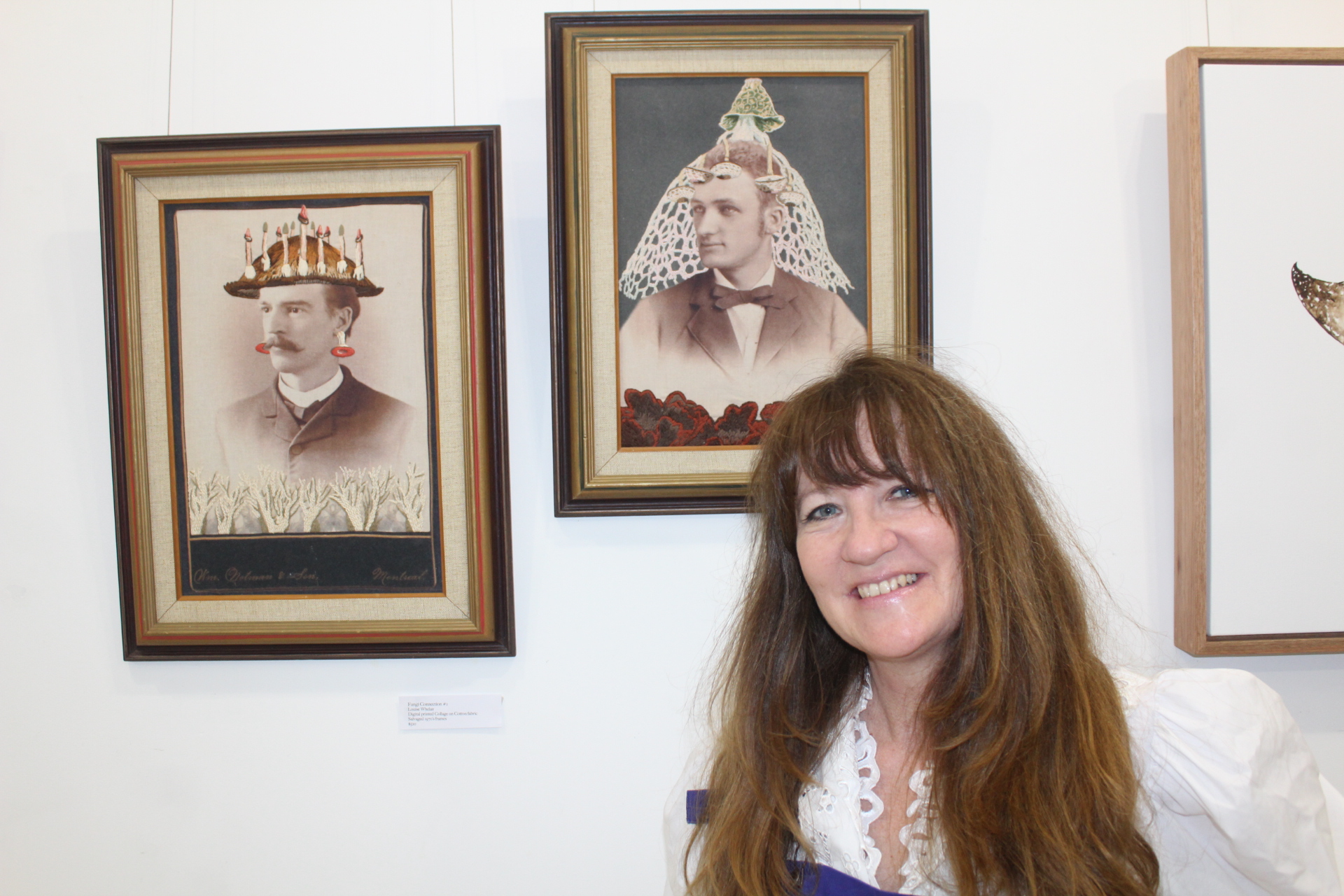 Louise Whelan in front of her works' - Fungi Connections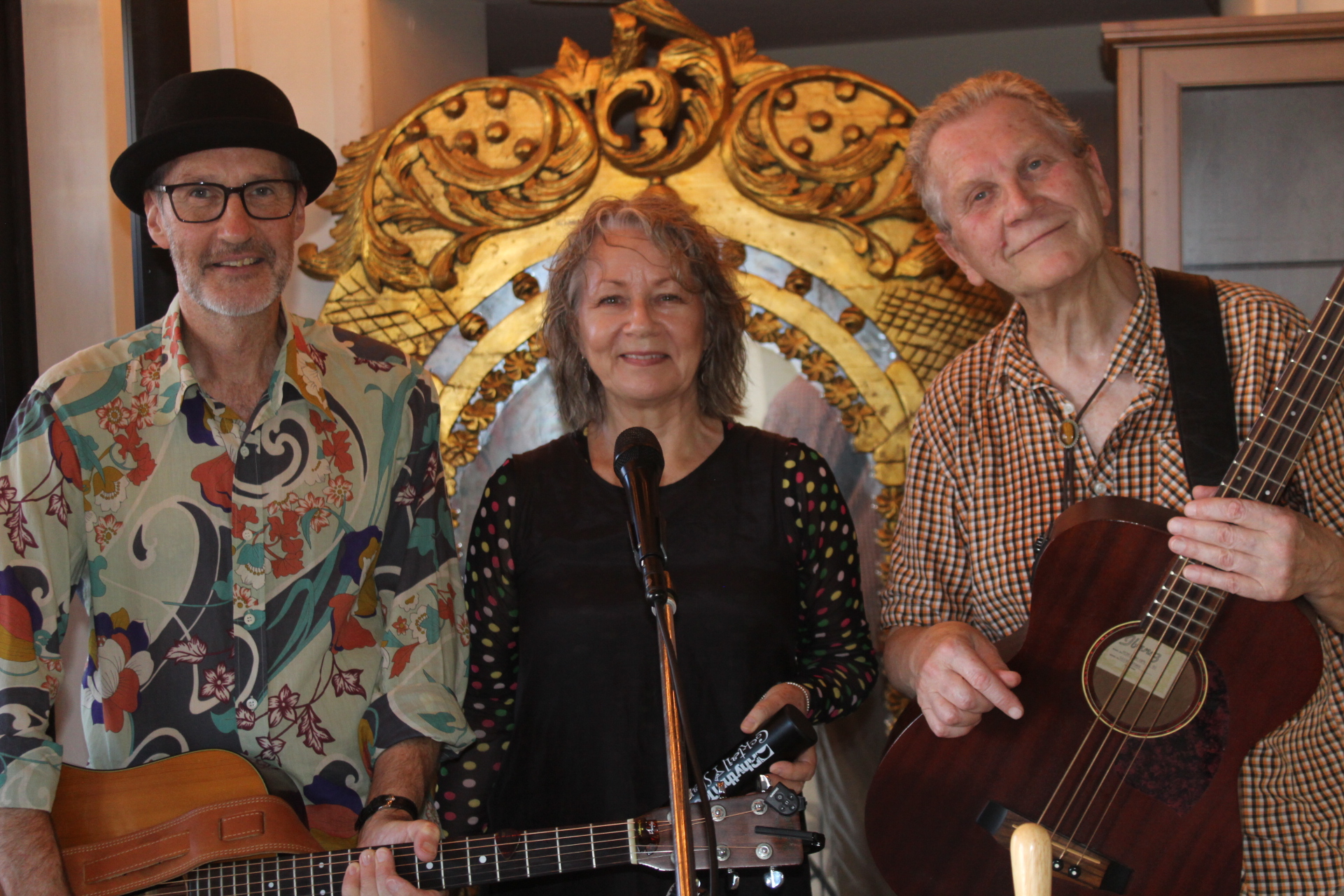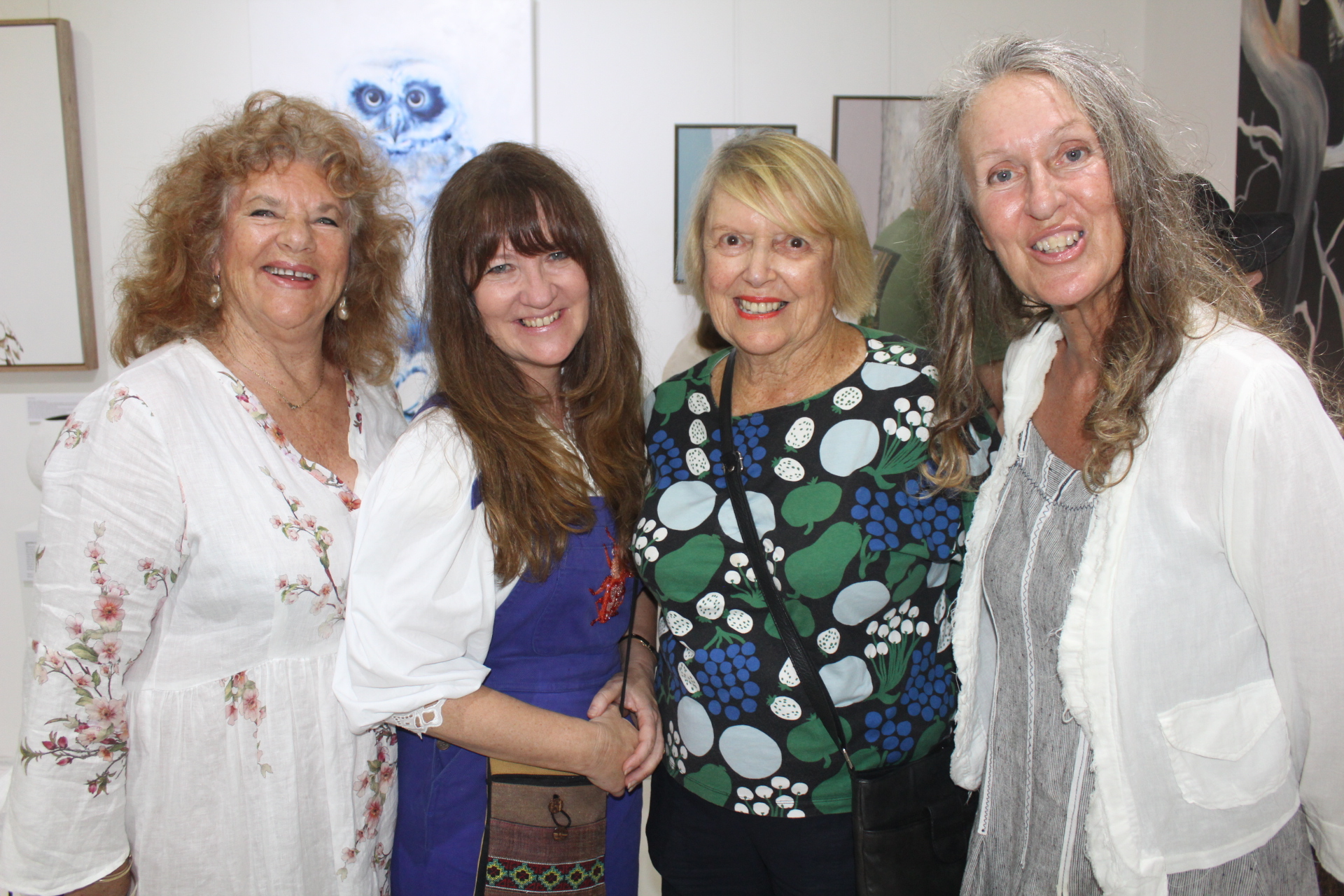 A Powerhouse of Women Creatives: Patsy Clayton-Fry, Louise Whelan, Jan Roberts, Christine Simpson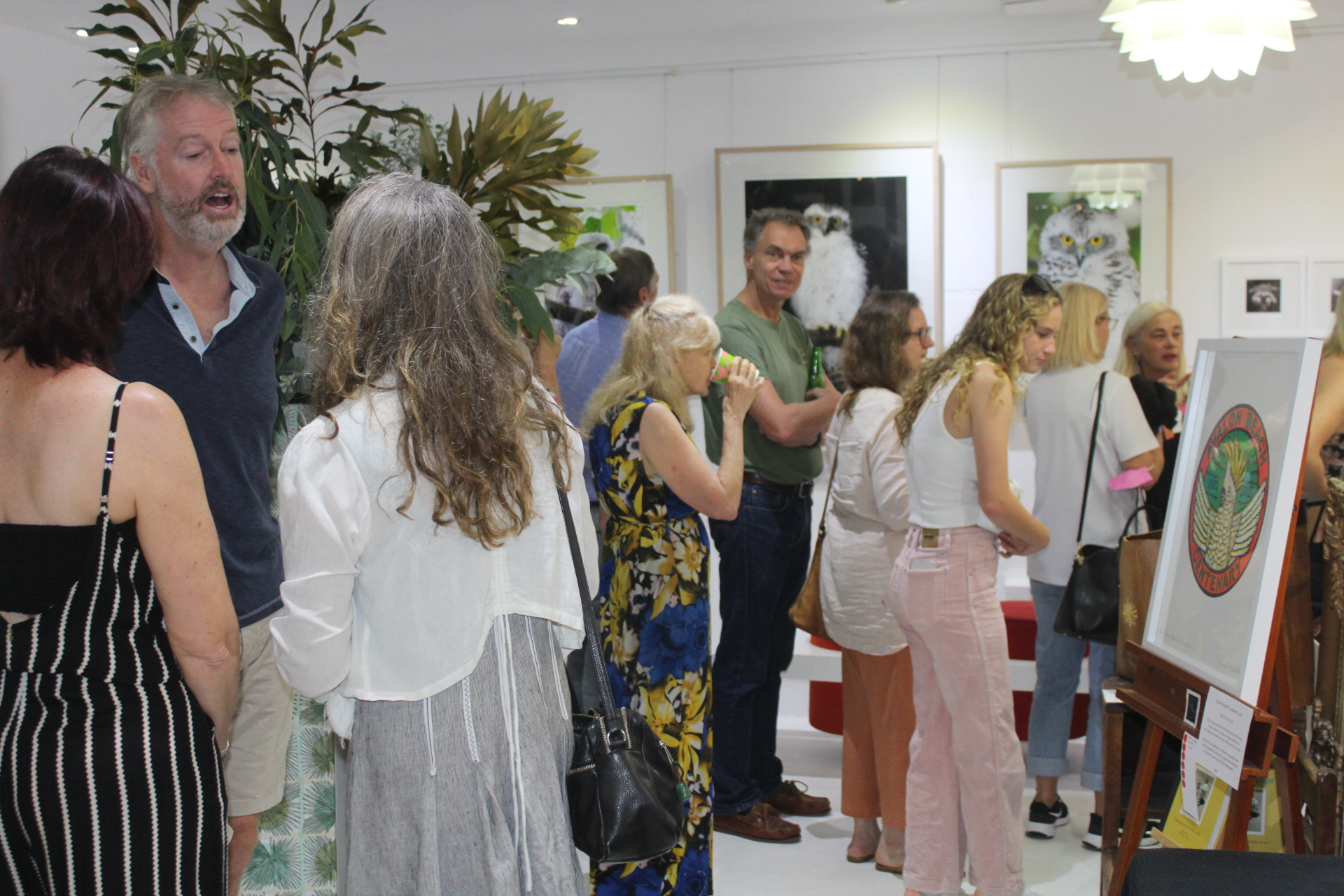 Guests at the opening of The Nature of Avalon Art Exhibition.
On Saturday March 19 the celebrations continued in Dunbar Park with a Centenary Celebration of the Nature of Avalon Beach and our Indigenous Culture. Sponsored by Johnson Bros Mitre 10 Hardware, Avalon Beach, this day on Avalon Beach's 'village green' provided an opportunity to connect with our local indigenous peoples and learn about their culture.
Uncle Neil Evers, local Garigal man and a descendant of Bungaree, gave a Welcome to Country, followed by a Smoking Ceremony to prepare the ground for the commencement of planting of the Centenary 100 Native Canopy Tree Memorial by students from our four local schools.
All up 14 trees, melaleuca quinquenervia, were planted around the perimeter of Dunbar Park - Pittwater Online took some photos of the students doing this so a possible future photo showing how much the students and the trees have grown can be compared.
Melaleuca quinquenervia, commonly known as the broad-leaved paperbark, paper bark tea tree, punk tree or niaouli, is a small- to medium-sized tree of the myrtle family, Myrtaceae. It grows as a spreading tree up to 20 m (70 ft) tall, with its trunk covered by a white, beige and grey thick papery bark. The grey-green leaves are egg-shaped, and cream or white bottlebrush-like flowers appear from late spring to autumn. It was first formally described in 1797 by the Spanish naturalist Antonio José Cavanilles.
Native to New Caledonia, Papua New Guinea and coastal eastern Australia, from Botany Bay in New South Wales northwards into Queensland, M. quinquenervia grows in swamps, on floodplains and near rivers and estuaries, often on silty soil.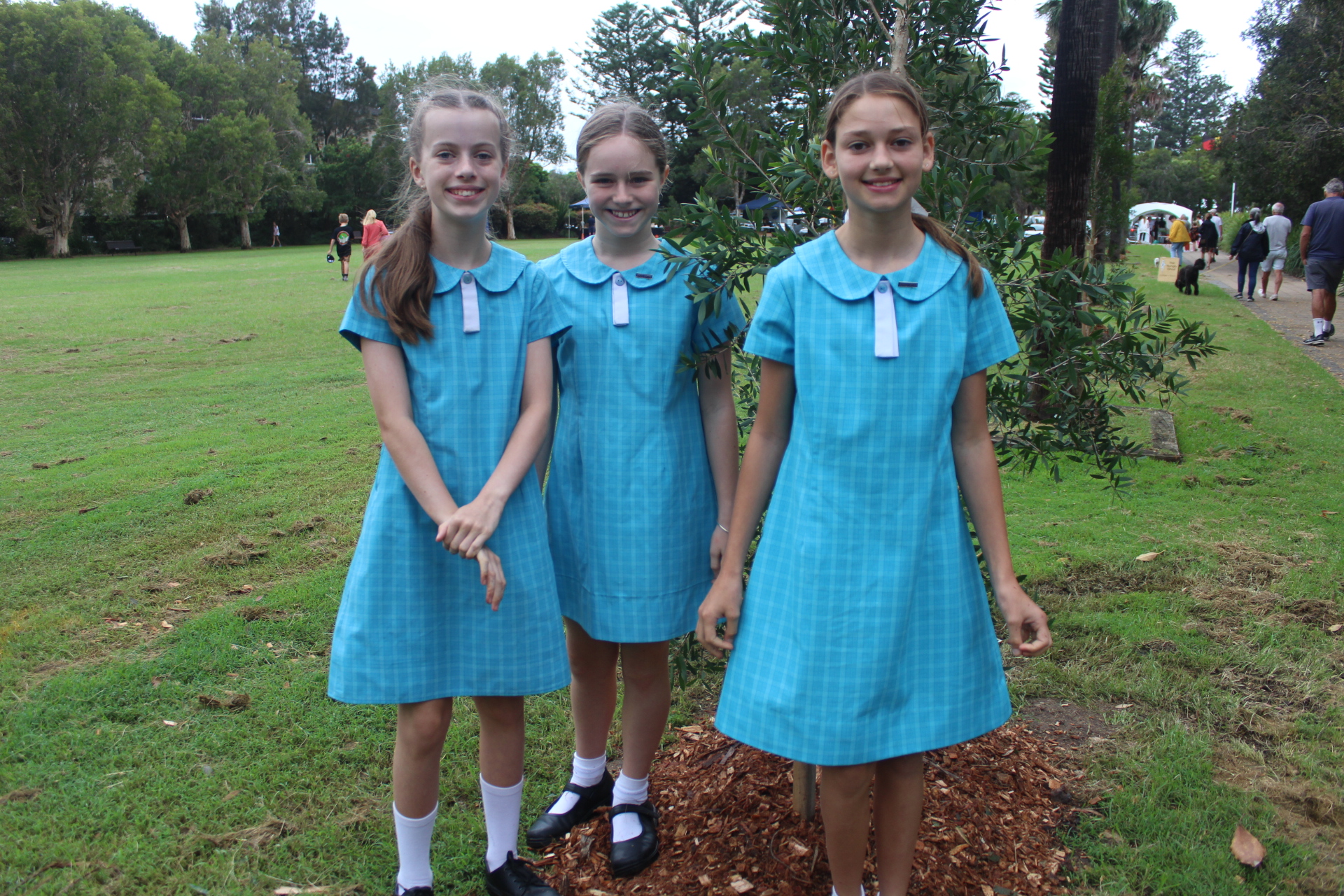 Maria Regina Catholic School Avalon students planting their tree
Jan Roberts, author of Remembering Avalon: Growing Up in the 1940s & 50s, who has arranged a reprint of this great book, introduced the tree planting, explaining Conrad Grayson from Sym Studios volunteered his time and expertise to work up a design. Influenced by the effects of Covid, Conrad proposed moving away from a linear design to creating conversation semi circles throughout reserves.
Remembering Avalon: Growing Up in the 1940s & 50s is a book of the memories of 15 people who grew up in Avalon in the 1940s and 1950s, including the editor. It was written so the children and grandchildren of the 15 writers would understand what post-war Avalon was like. Wonderful photographs and art work are also included. You can buy copies at the Avalon Art Gallery at present.
Accompanied by didgeridoo by Matt James and singing in language by Aleta Wassell, beautiful sounds filtered across the park. Clapping sticks were provided to join in with this was followed by stories and an opportunity to meet members of the Aboriginal Support Group Manly Warringah Pittwater.
Canopy Keepers handed out 100 native tube stock for planting in your garden and information on best species for your area, and why tree canopy and hollows are so important to our local fauna.
Sydney Wildlife gave a demonstration and information on how to build a possum box and a sample micro bat box as well as insights into other local fauna.
ORRCA were on hand to inform the community about their work and an upcoming workshop for the community at Newport in April.
Avalon Fresh were also on hand, offering great seasonal fruit.
The Centenary Celebration of the Nature of Avalon Beach and our Indigenous Culture in Dunbar Park included Aboriginal Dancers and an Aboriginal Dancing workshop with Aleta for the kids, Boomerang painting for youngsters, Grass weaving with Karleen Green, the Uluru statement explained, Uncle Laurie Bimson with his boomerangs, yummy Bush Tucker and information on this and an Aboriginal Artefacts on display made by the wonderful Laurie Bimson.
This was a sacred, ceremonial, all in and everyone welcome celebration of community and felt like one huge family gathering in the park to honour place and people, heritage and art, knowledge and the future by celebrating all of our pasts.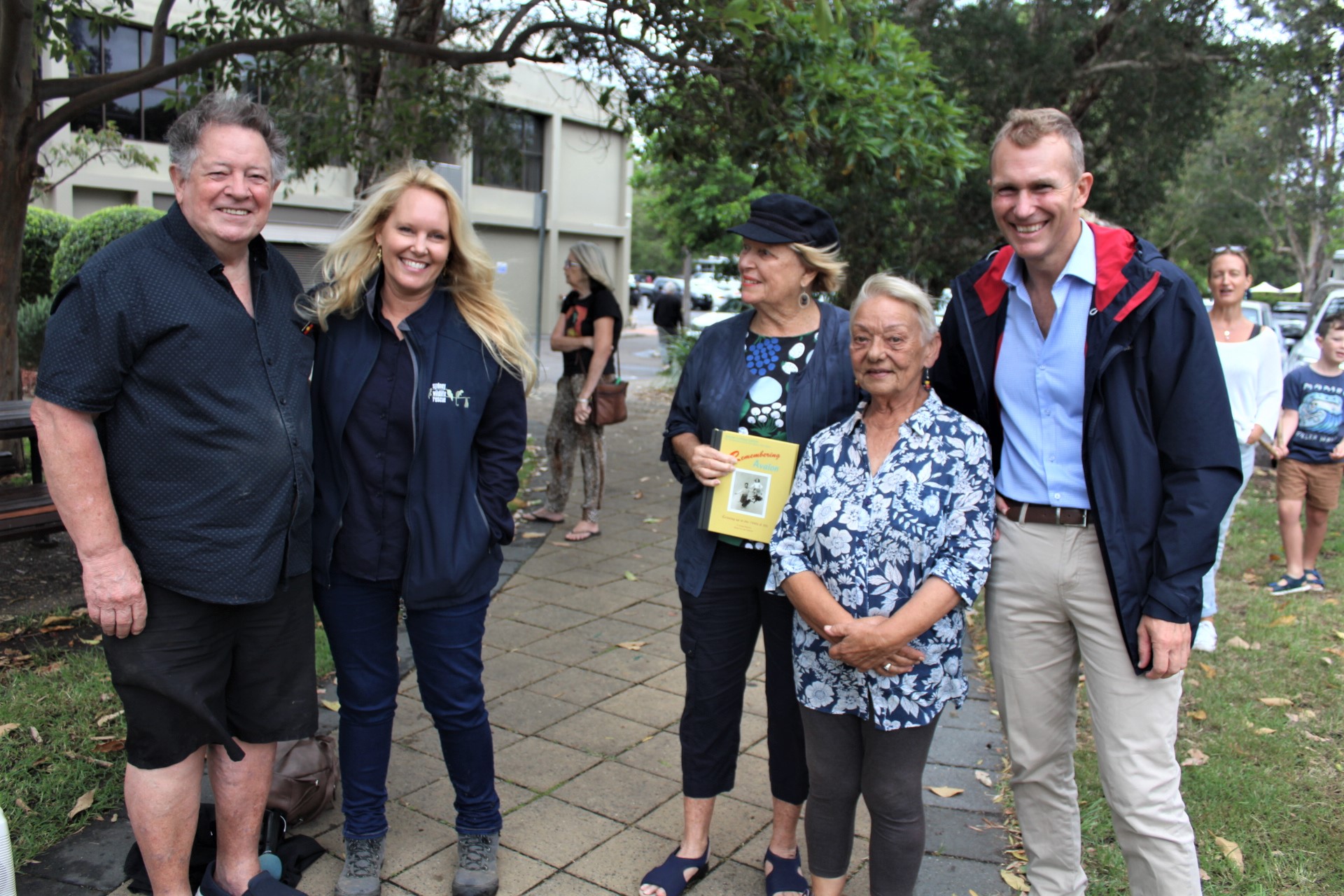 Uncle Neil Evers ASGWMP, Lynleigh Greig Sydney Wildlife, Jan Roberts Author of Remembering Avalon, Aunty Clair Jackson Budawa Aboriginal Signage Group and Rob Stokes, MP for Pittwater
Launching the same day on Radio Northern Beaches was the first in The Avalon Story series of programmes by presenters Wendy Frew and David Stewart-Hunter. The first program included publisher and historian, Jan Roberts, who remembers the Avalon of the 1940s and 50s as "a child's adventure playground" where she grew up playing in the bush and sliding down the sand dunes, Environmentalist and bush care volunteer Marita Macrae explained how her passion for nature and her desire to protect Avalon's native bush is a driving force in her life, and Professor of Indigenous Entrepreneurship at the University of Canberra, Dennis Foley, who has a matrilineal connection to northern Sydney, talked about the continuous Indigenous connection to Avalon and other parts of the Northern Beaches.
You will also be able to listen to all the interviews on-demand, as they become available, at https://www.mixcloud.com/TheAvalonStory
Fortuitously a great film by Avalon resident Ray Henman has been released this week. This shares the insightful presentation given by family members of Arthur Jabez Small at Avalon Golf Clubhouse in December 2021. A J Smalls' grandchildren; John Hunt, Jennie Small, Peter Small and great granddaughter Lisa Dawson, shared some wonderful never seen before family photos and insights into the gentleman who has been called 'the father of Avalon Beach'.
Ray's film, along with some of the history notes Pittwater Online has run on Mr. Small in various pages over the years; the Avalon Beach SLSC formation, the subdivisions, the Avalon Beach Golf Club and Course, the Reserves that we still have today because of his vision for this place, runs in the Park Bench Philosopher's page this Issue. With over an hour of great stories and images, make yourself a hot cup of tea before settling on the park bench this week.
Still to come in March 2022 as part of the Avalon 100 Celebrations is the 'Sail of the Century' being hosted by Avalon Sailing Club. This will run next weekend, Saturday March 26th.
As part of the Avalon Centenary, the Avalon Sailing Club is inviting everyone to join them on their fleet of wooden boats for a day out on Broken Bay.
ASC tells us; ''Our Couta boats, named because they were the original boats used to catch the Barracouta for Melbournians fish and chips in the 19th century, are waiting to take you for a ride. The boats are comfortable, stable and fast, making them the ideal experience for those less familiar with sailing.''
Where: Avalon Sailing Club, 28b Hudson Parade, Clareville
When: Saturday, March 26th from 2pm
Sausages and refreshments will be served on the deck and fancy dress - 1920s theme - is encouraged (though of course not essential!).
The Sail of the Century is free but booking is recommended to secure your spot, at: https://www.revolutionise.com.au/avalonsai.../events/131406/
Below run a few more images from Saturday's Centenary Celebration of the Nature of Avalon Beach and our Indigenous Culture.
More soon on what's being made available for the community in April as part of the Avalon Beach Centenary Celebrations!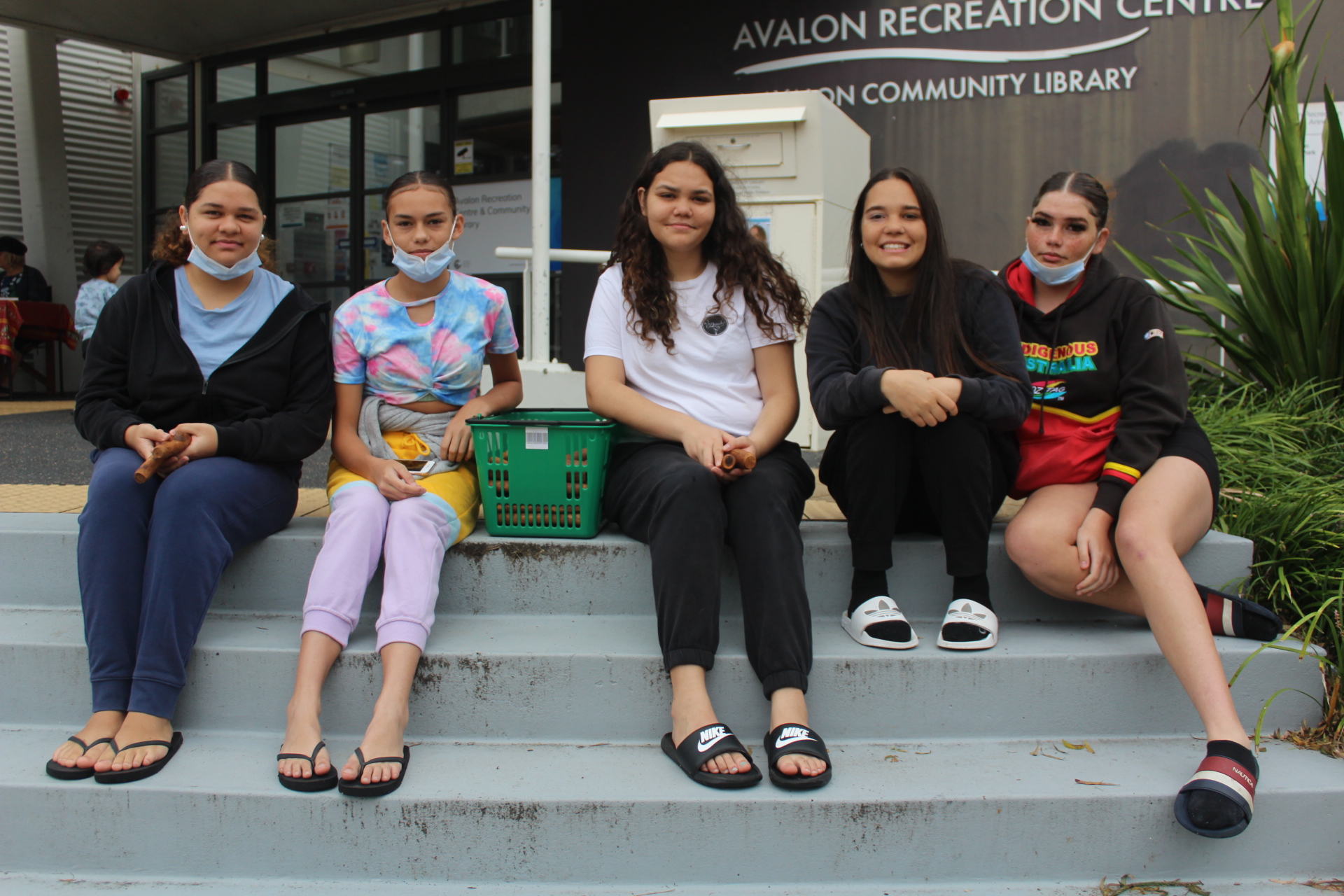 these lovely girls handed out clap sticks for everyone to get involved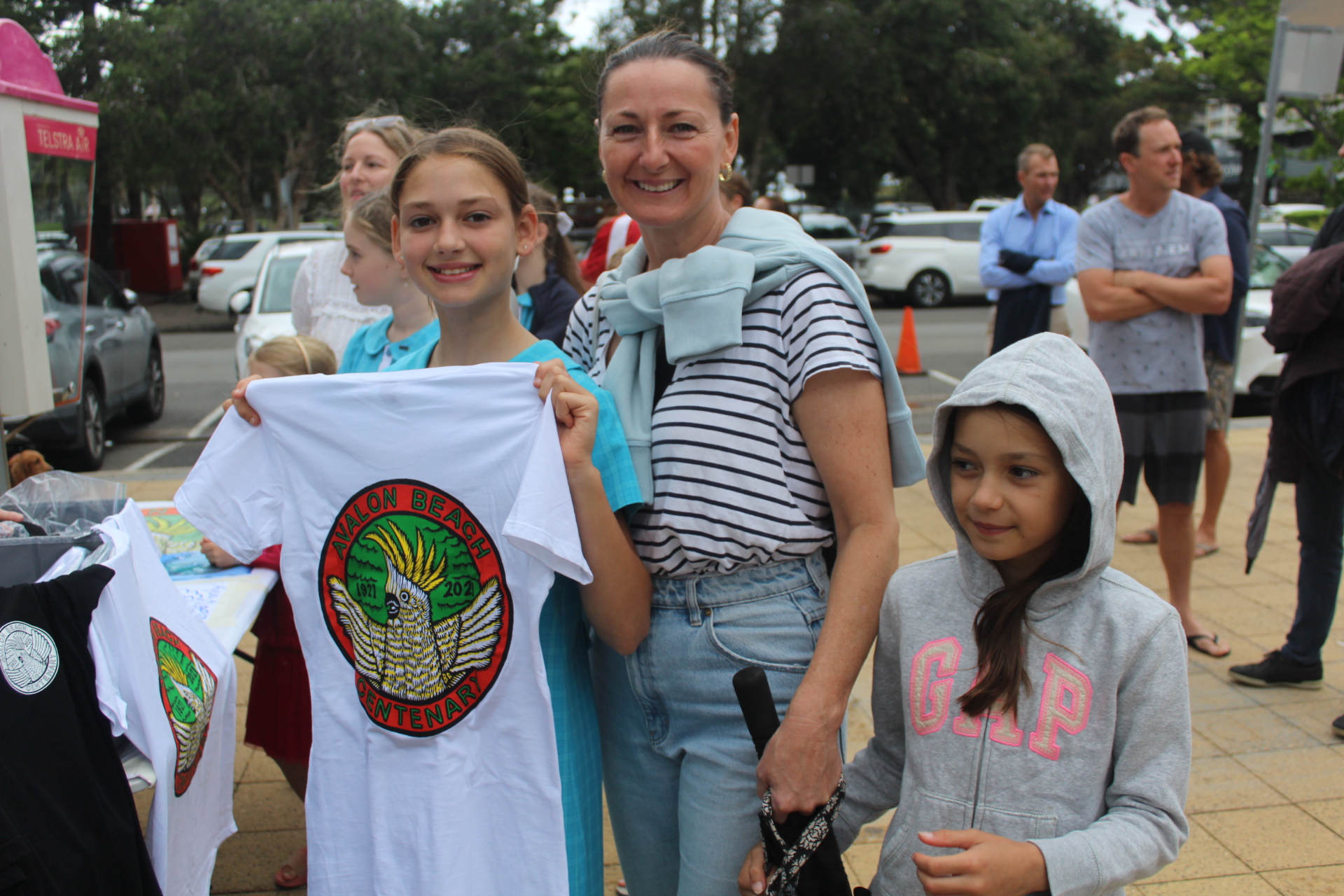 Limited edition Avalon Beach Centenary t-shirts were on sale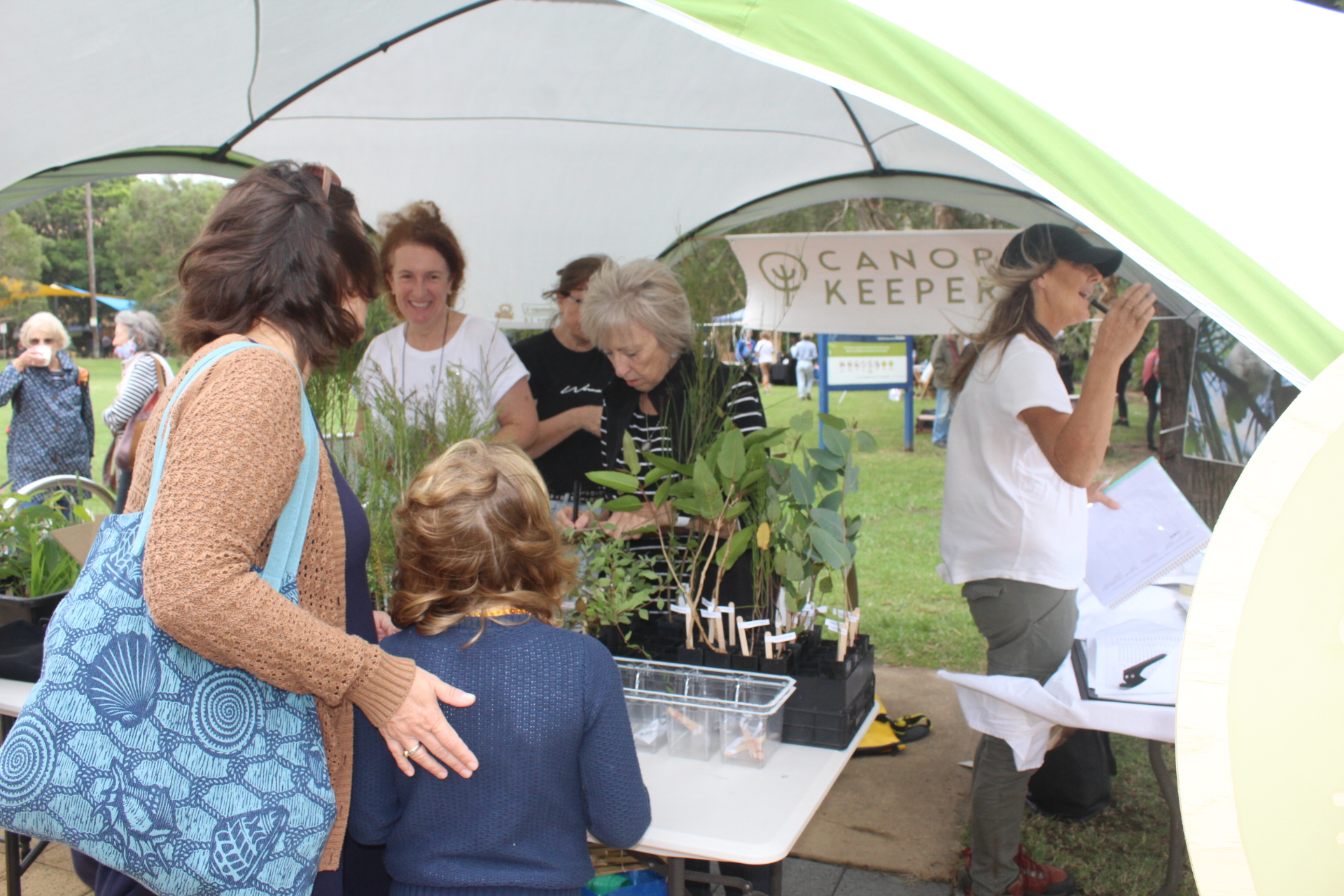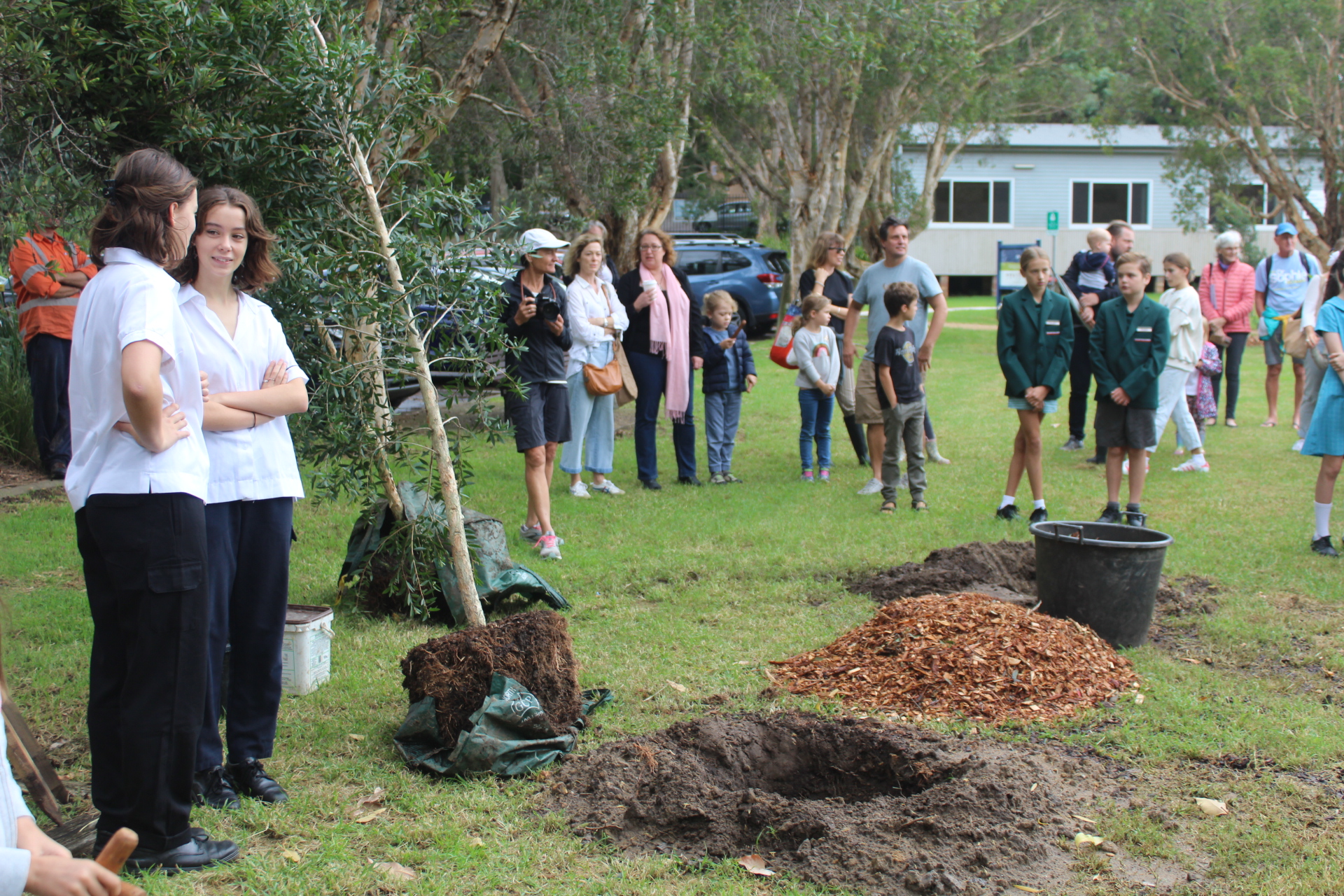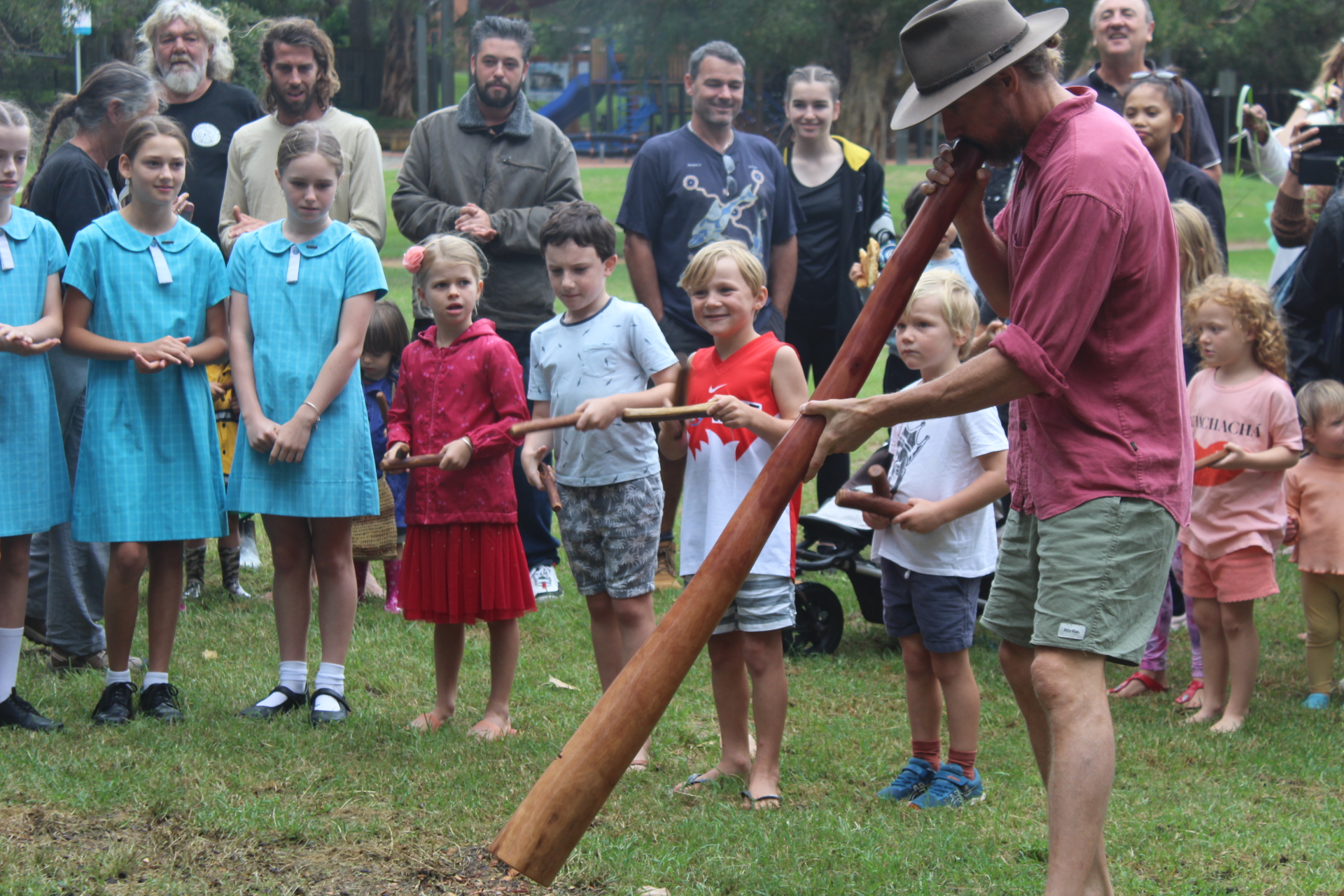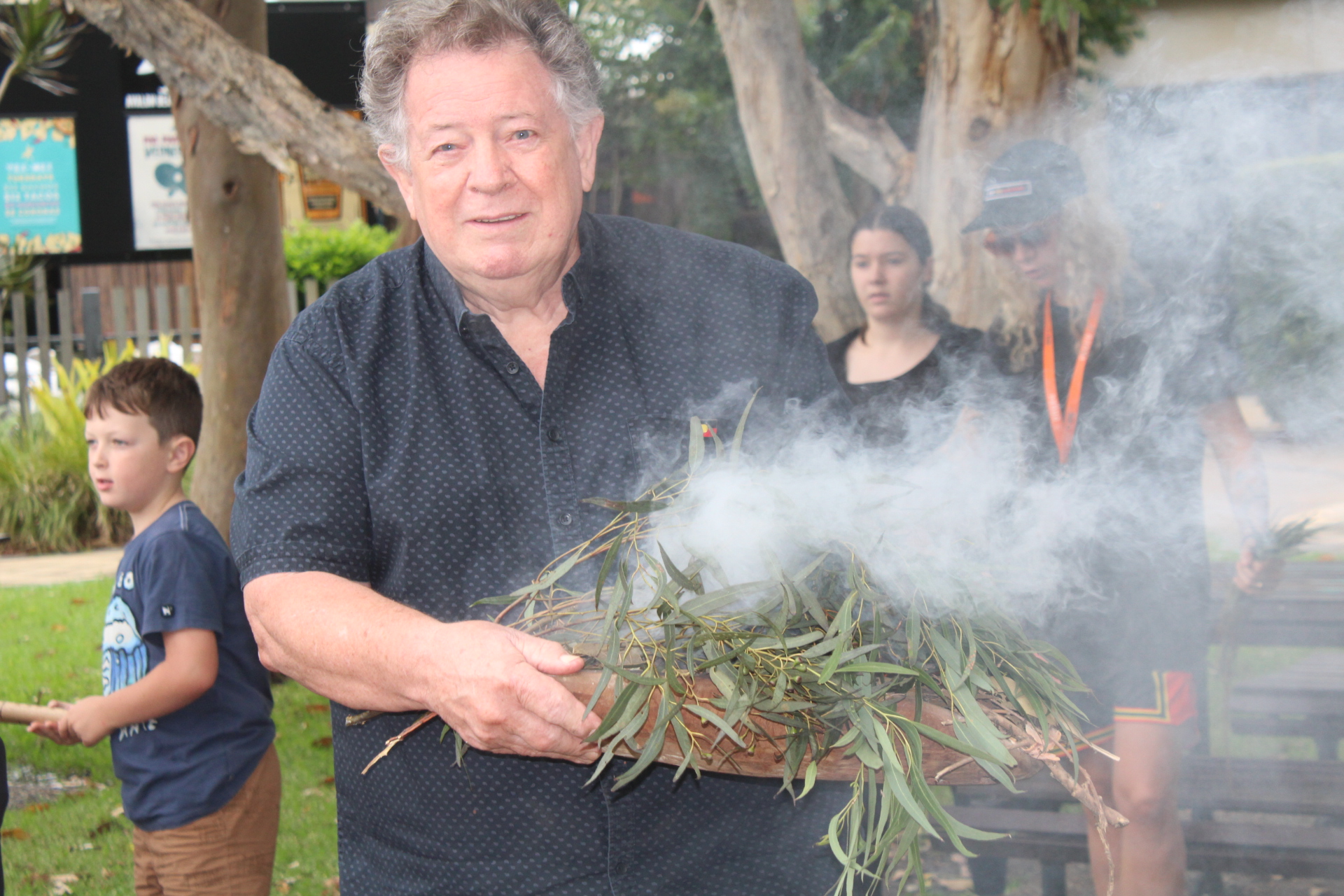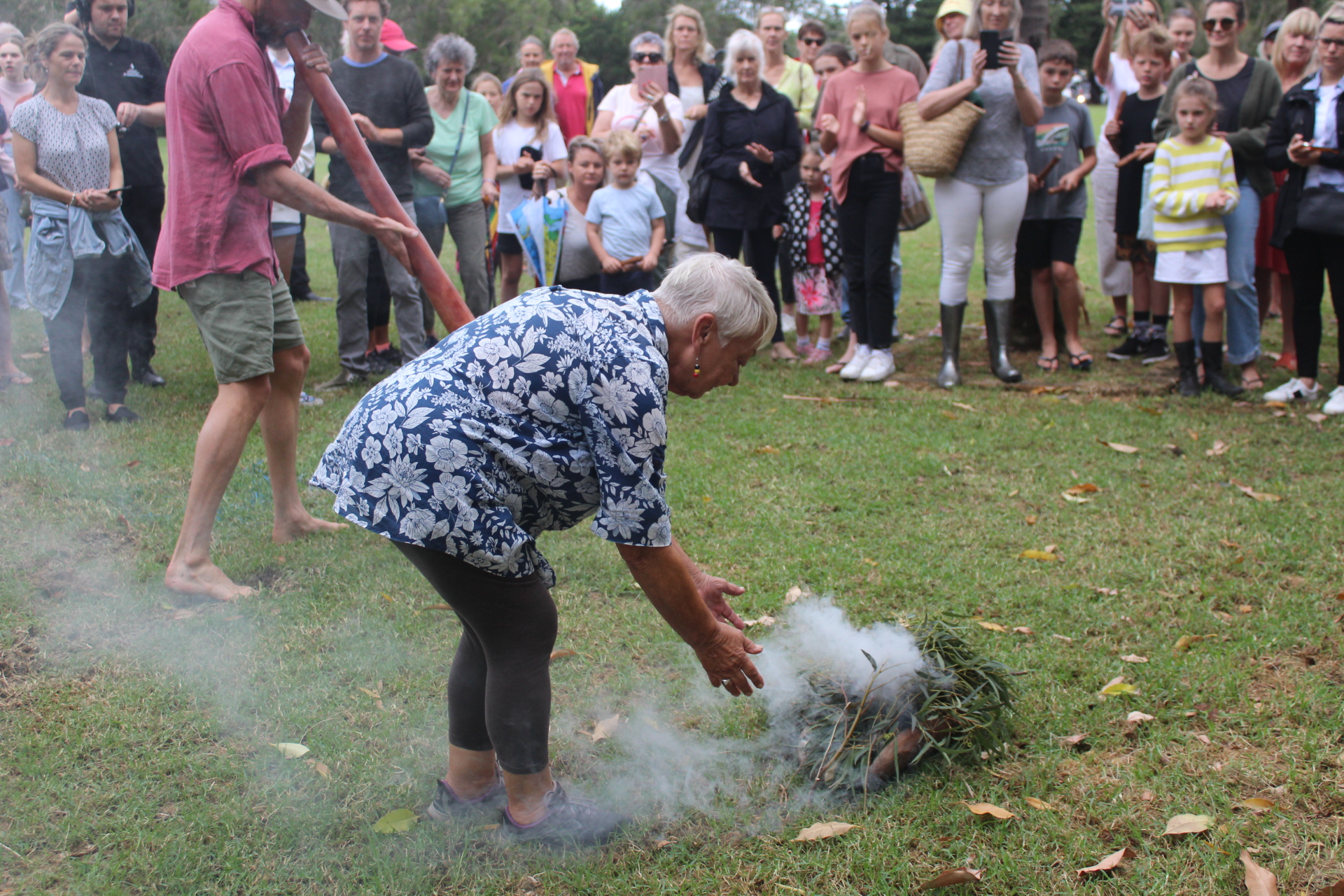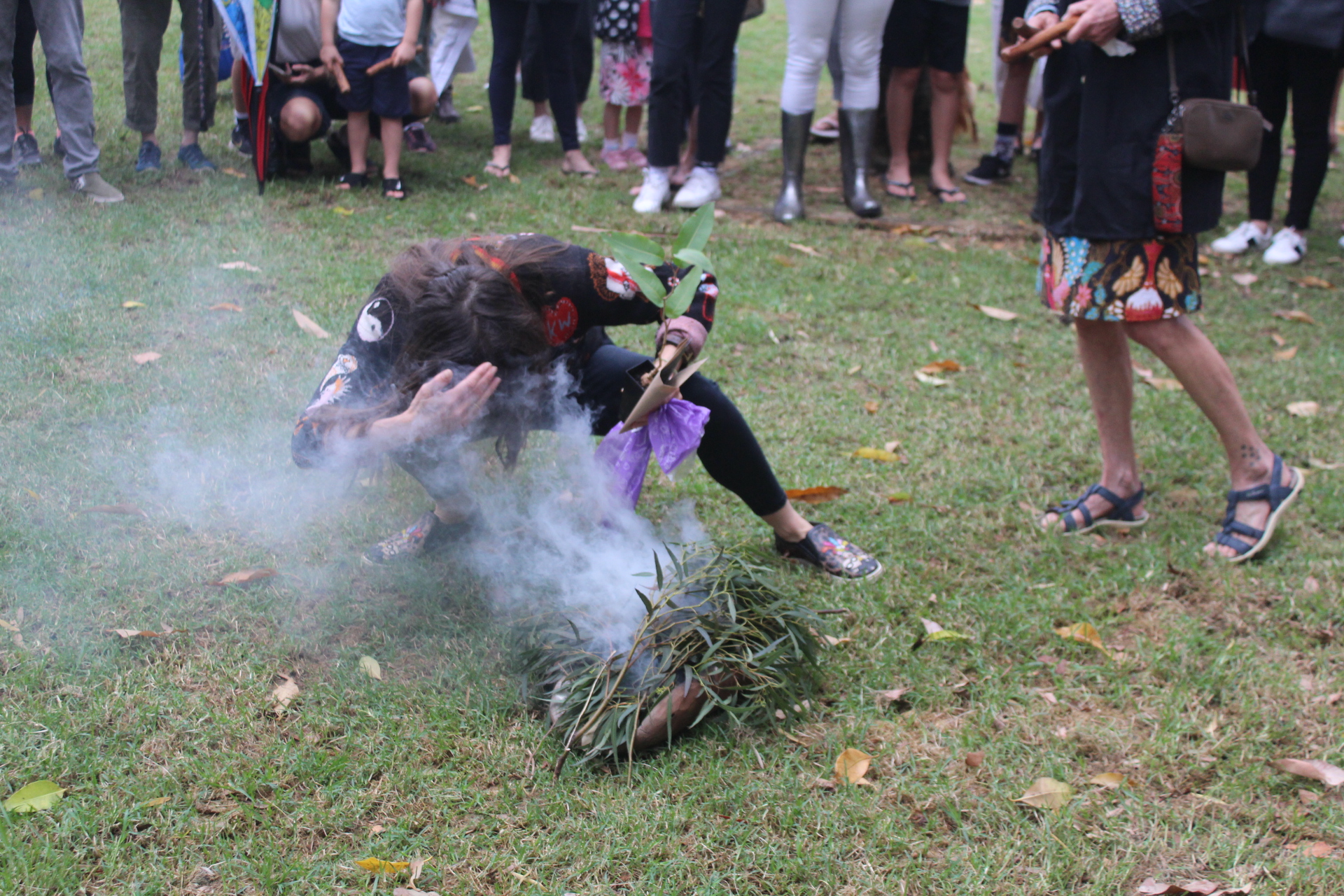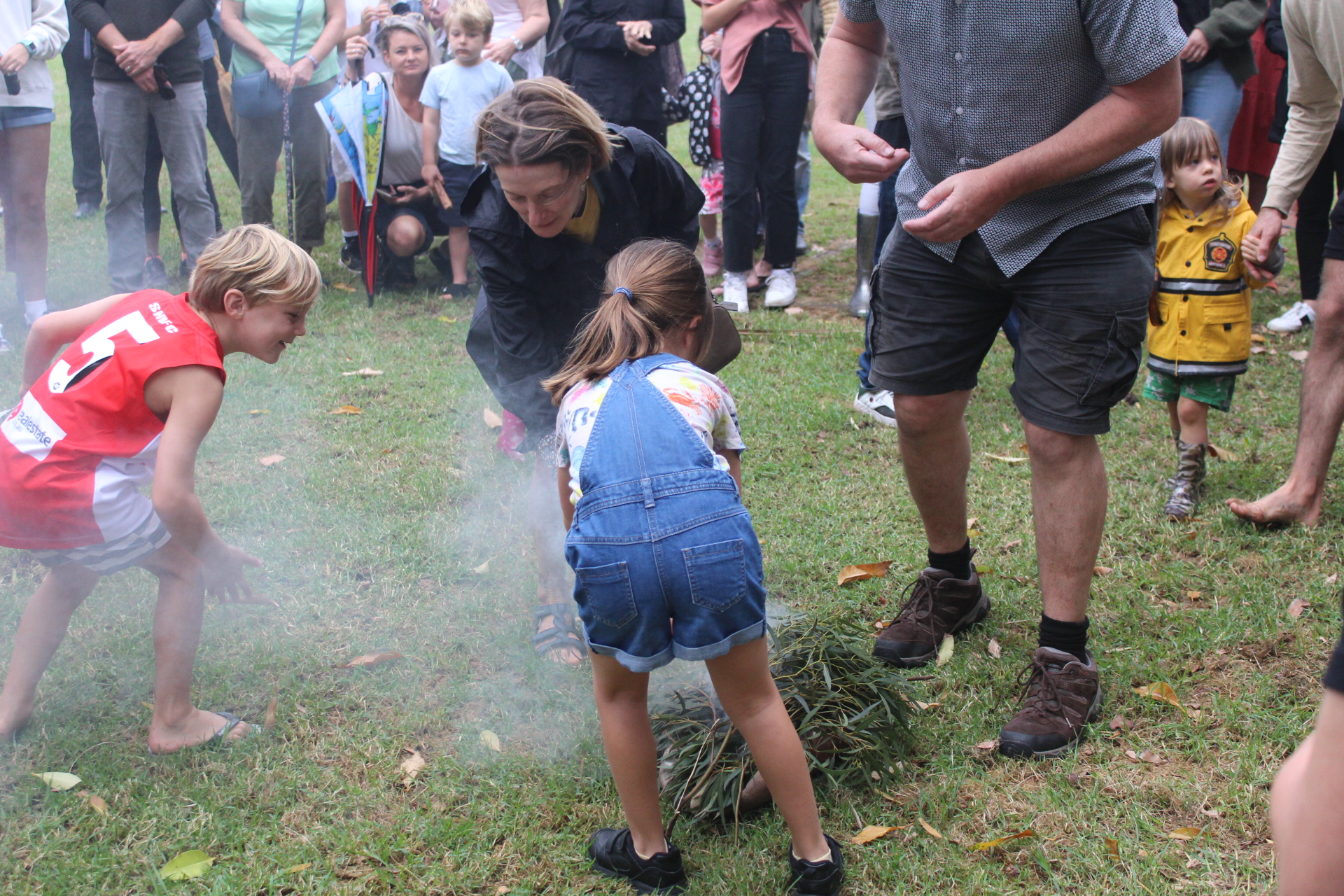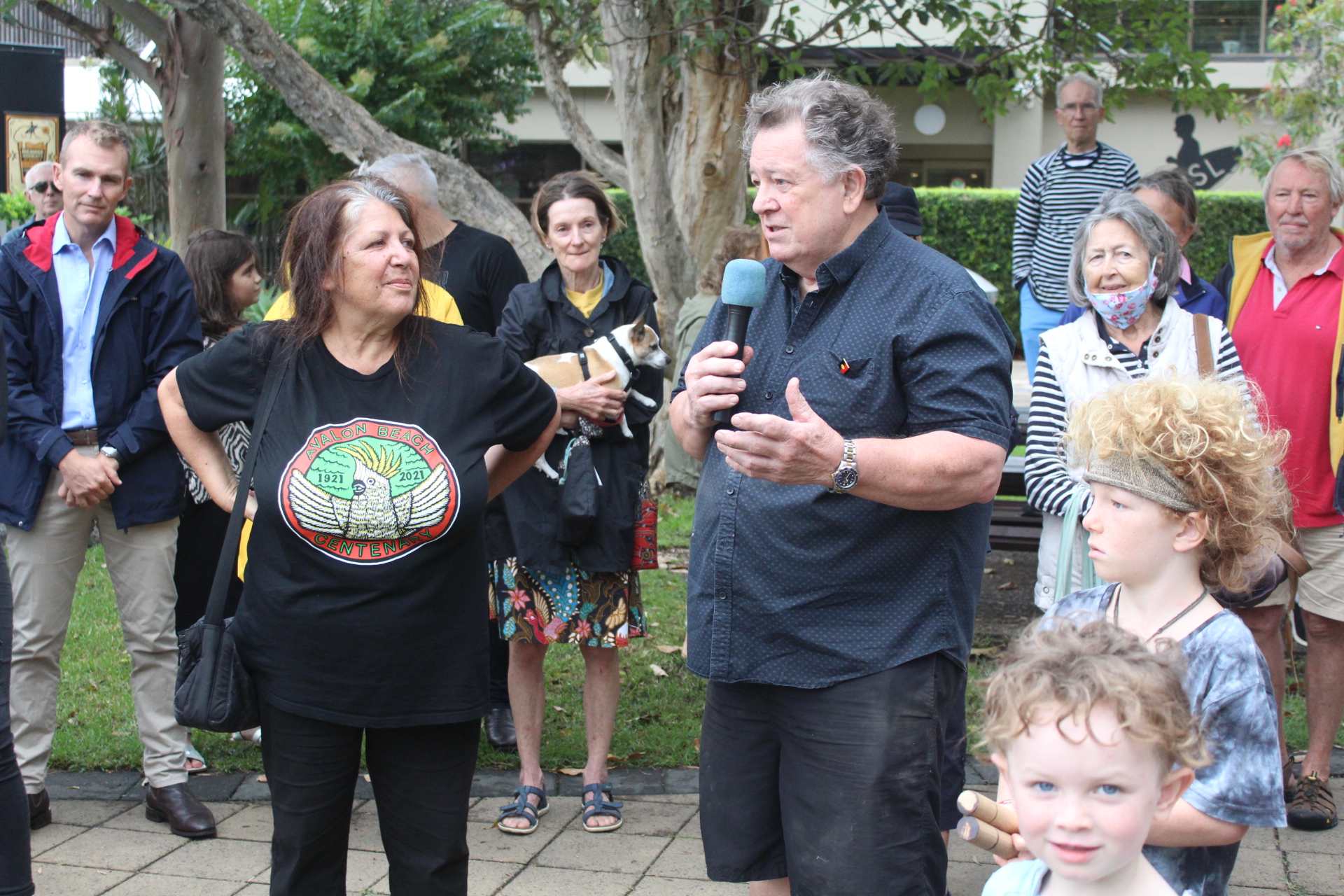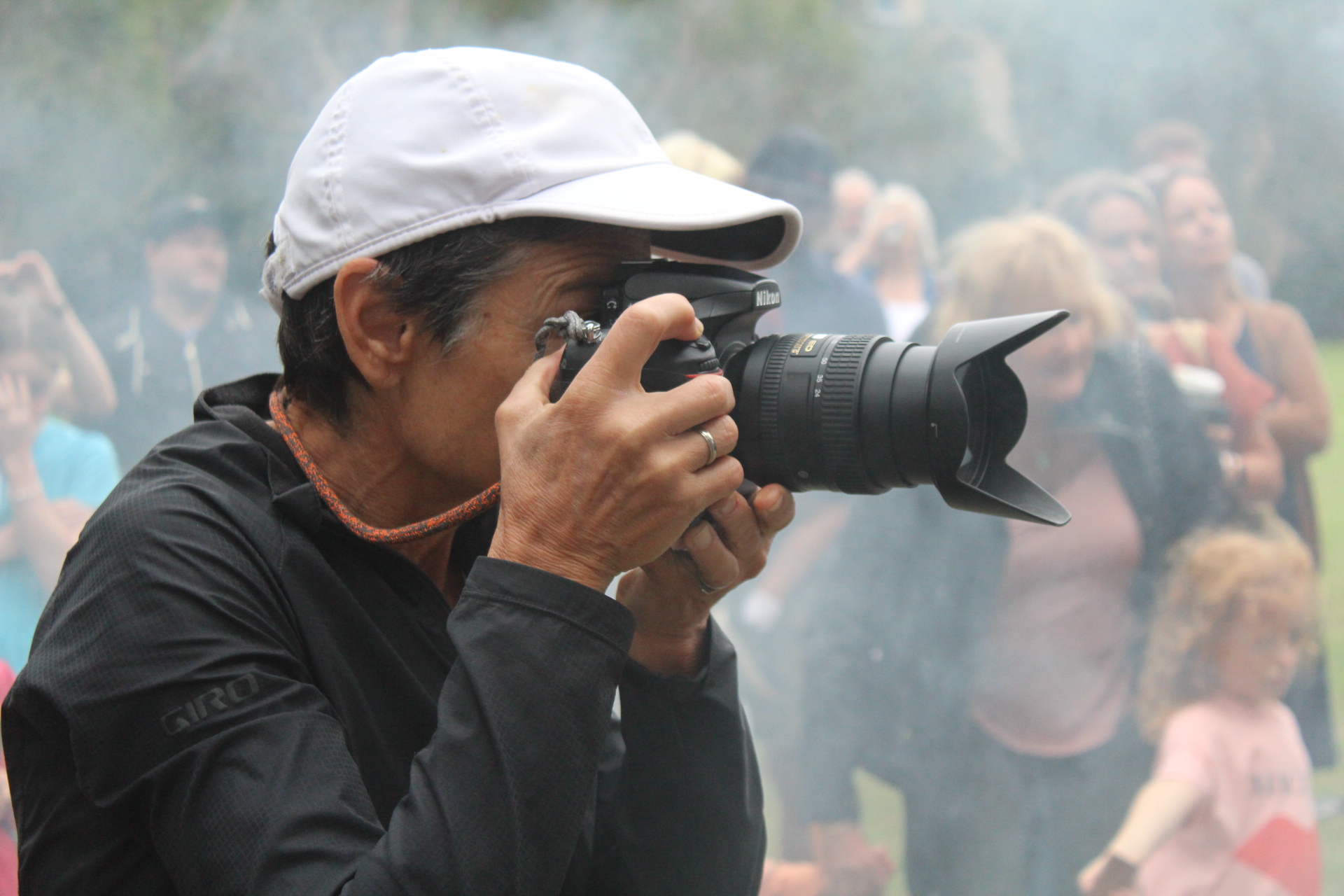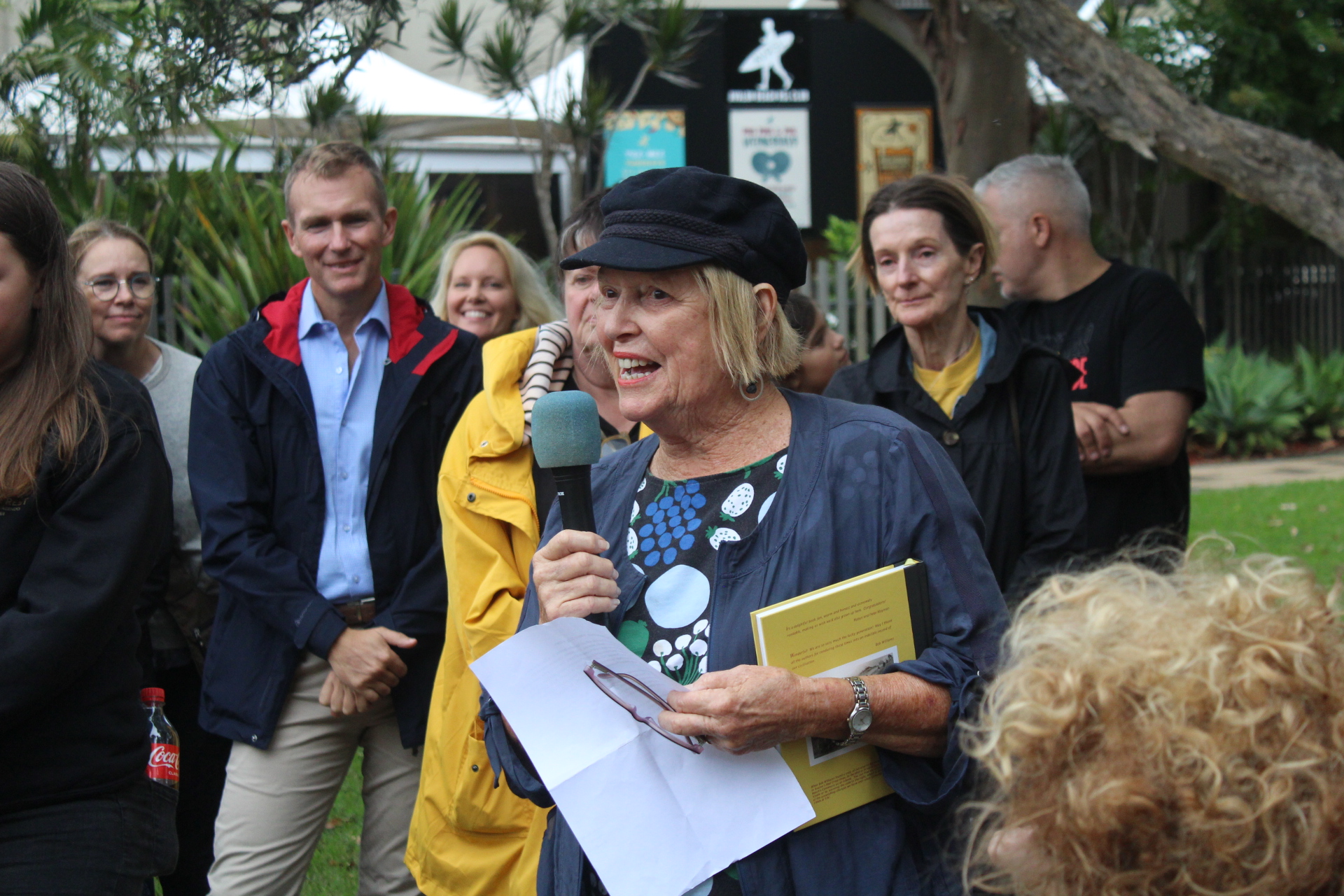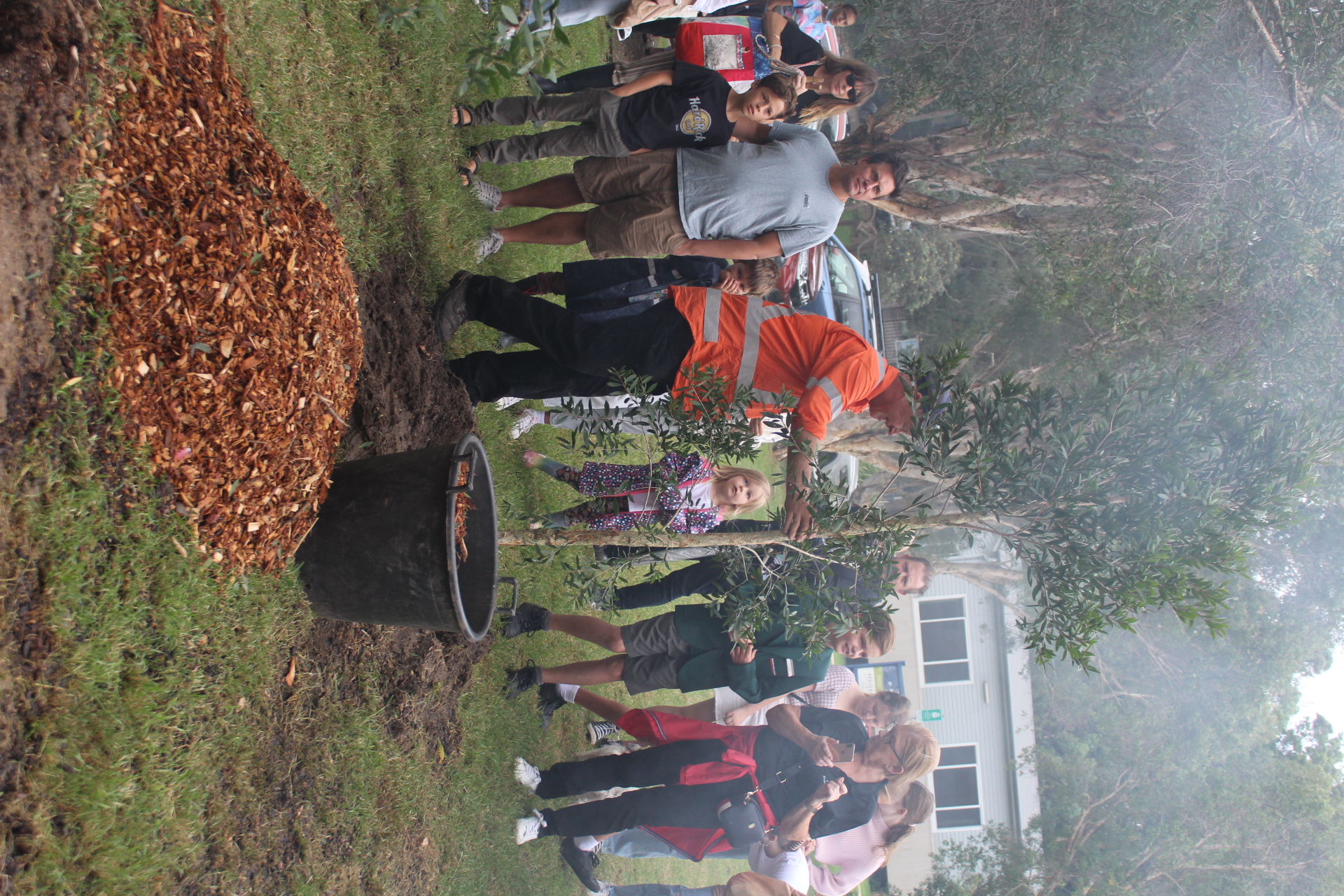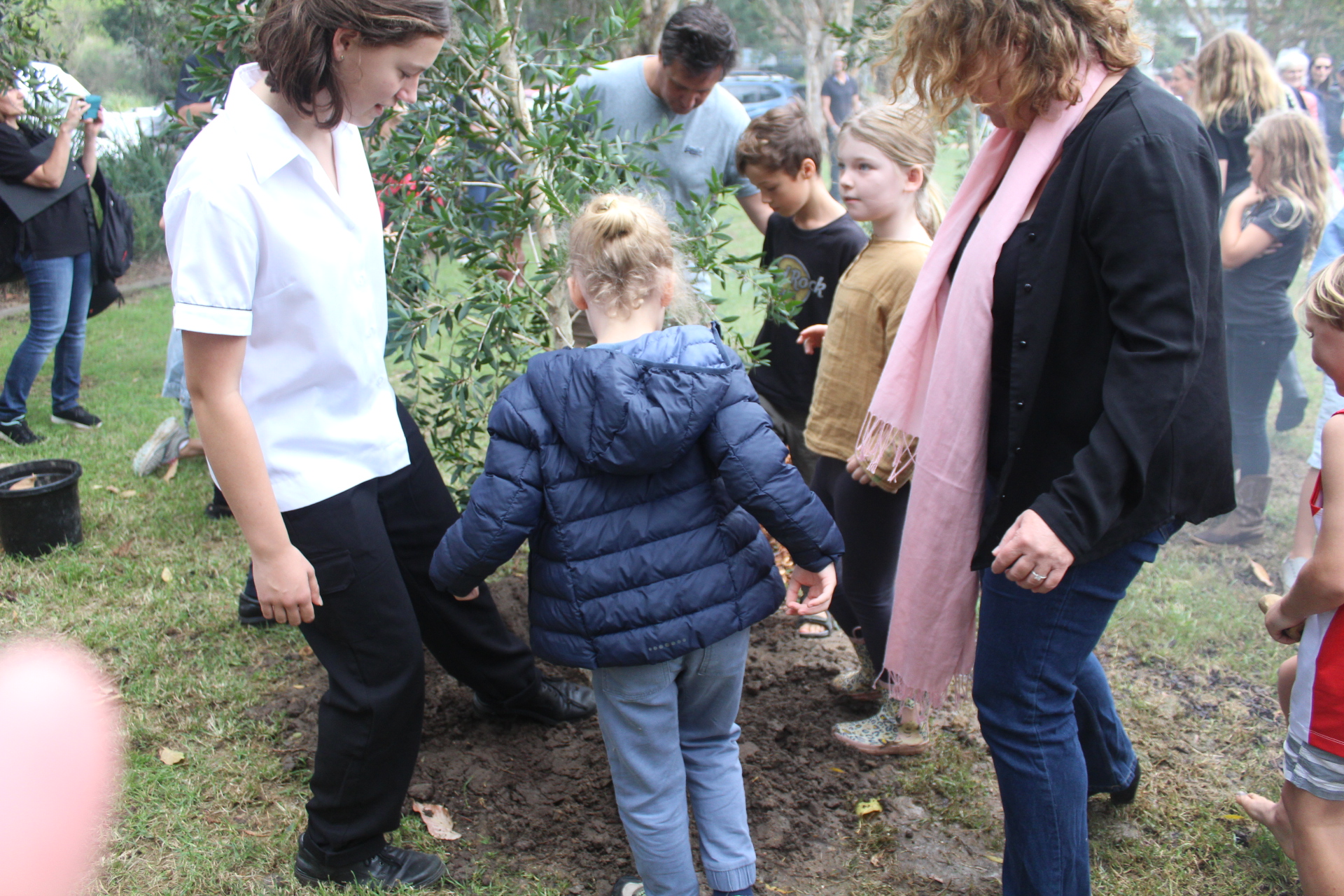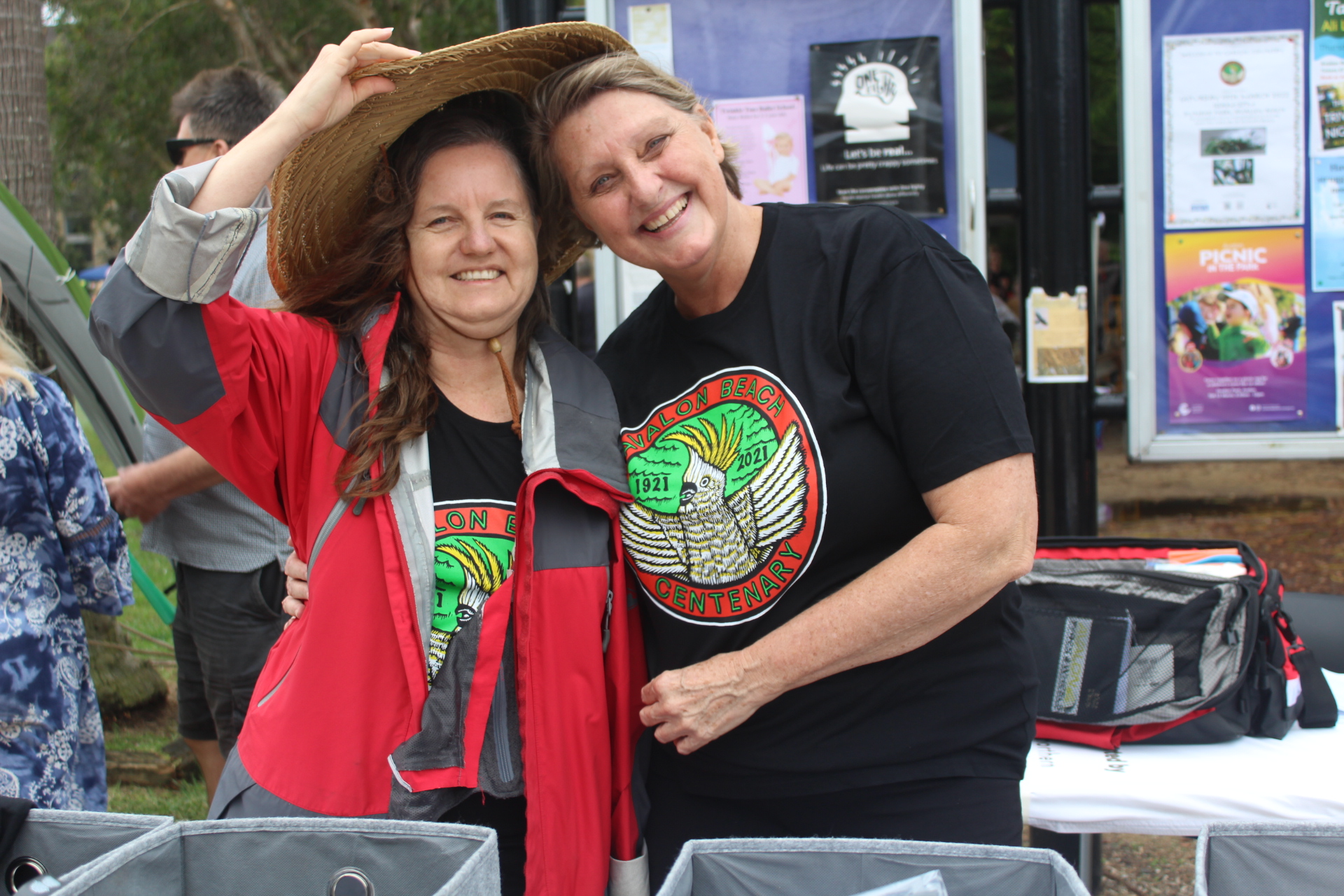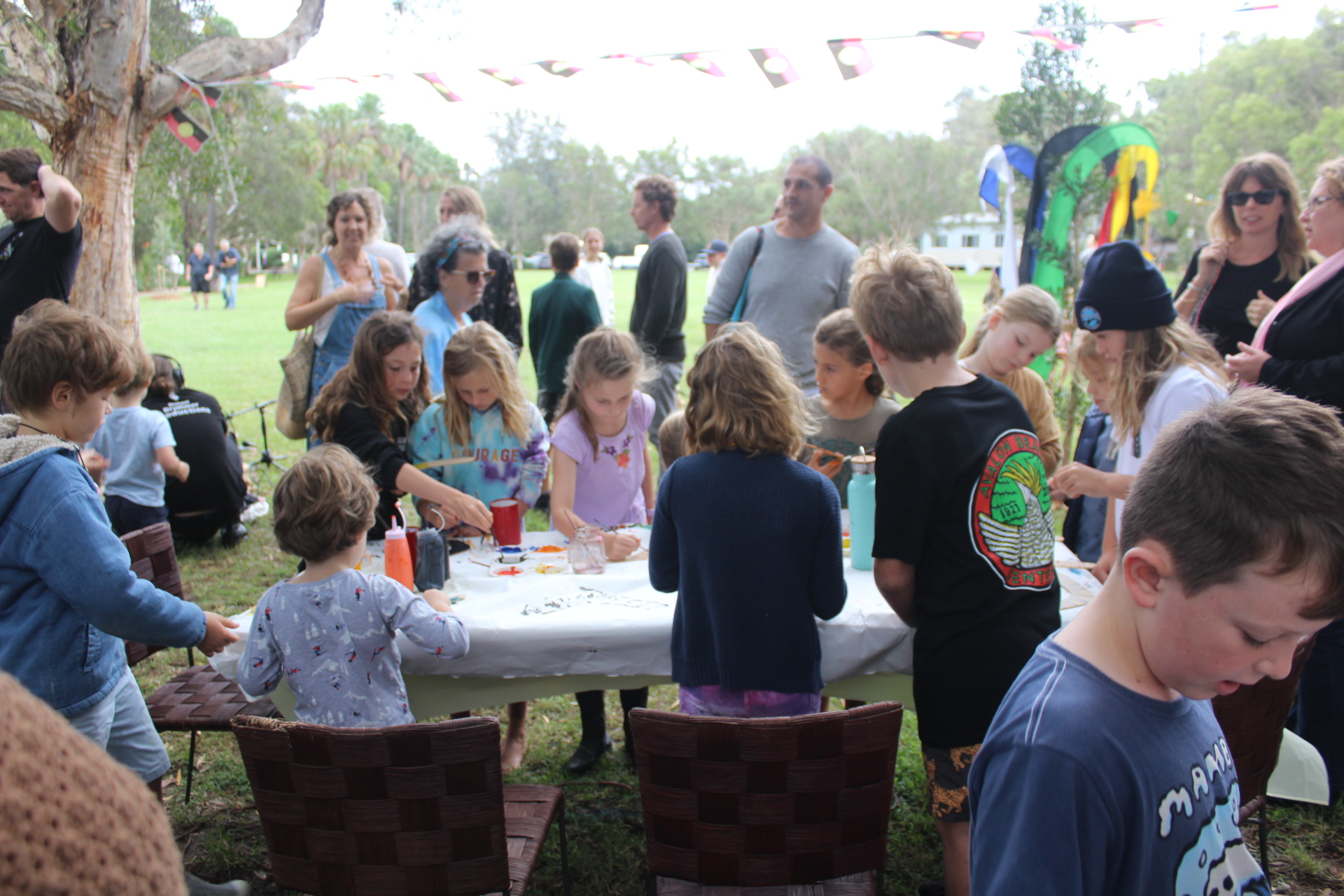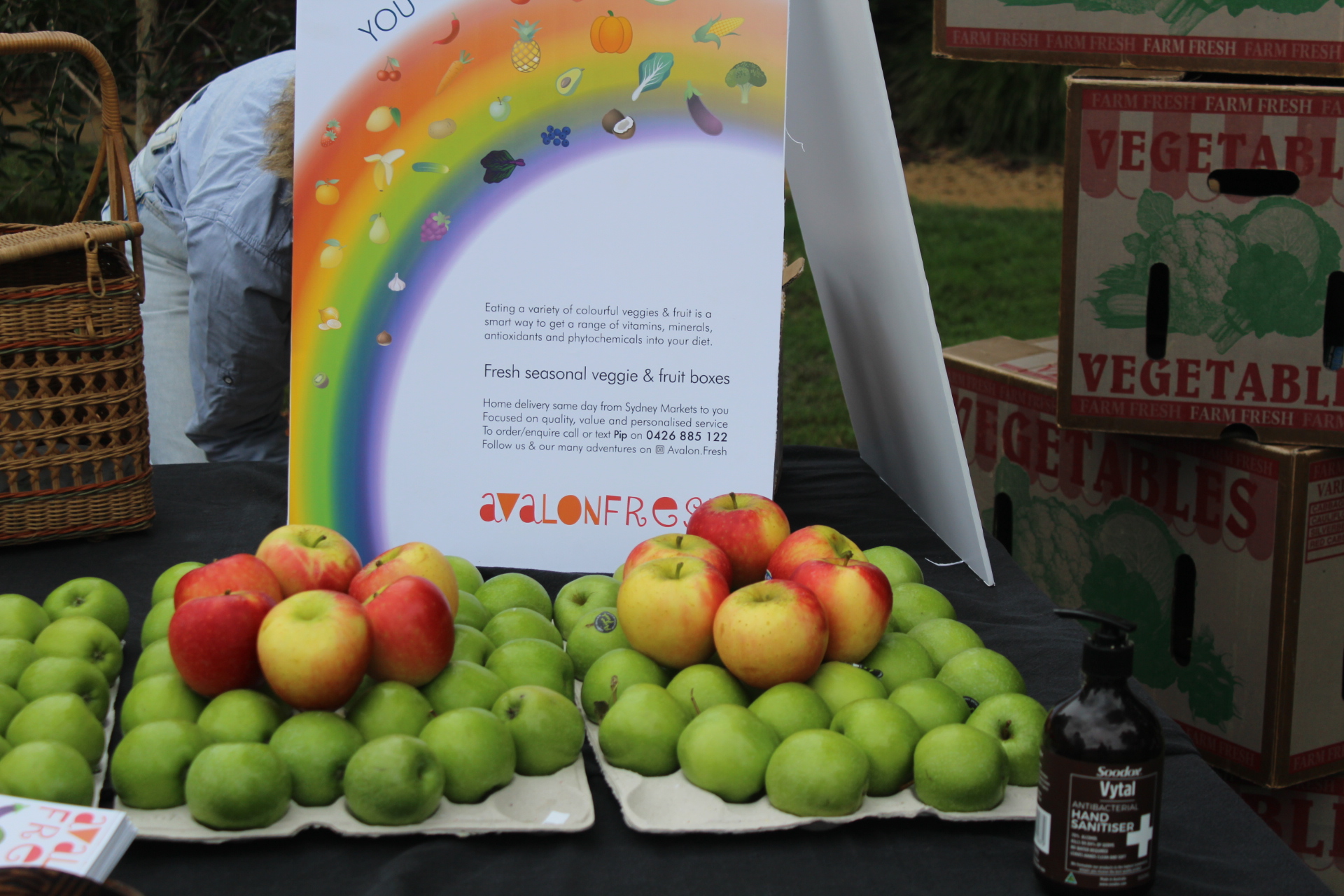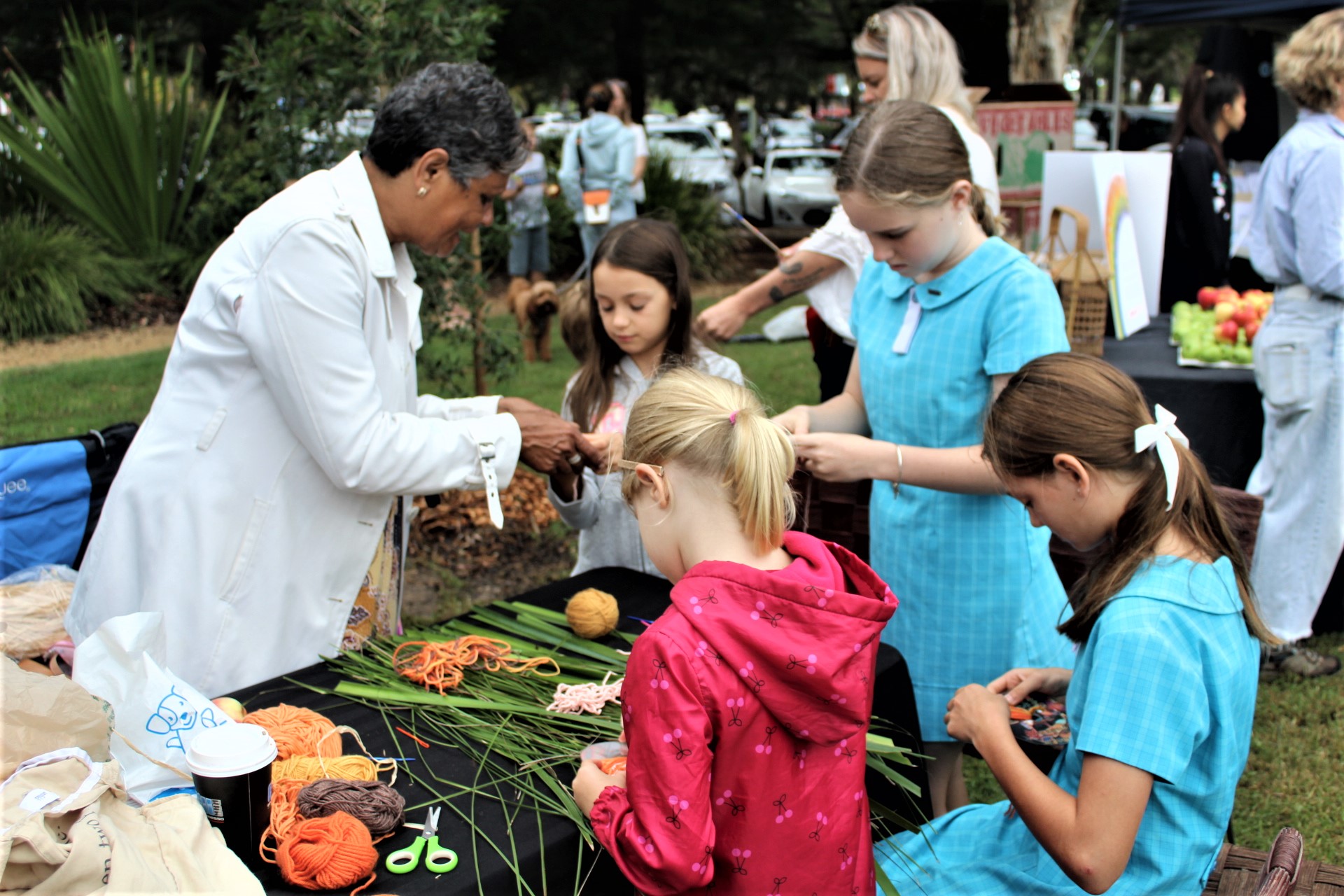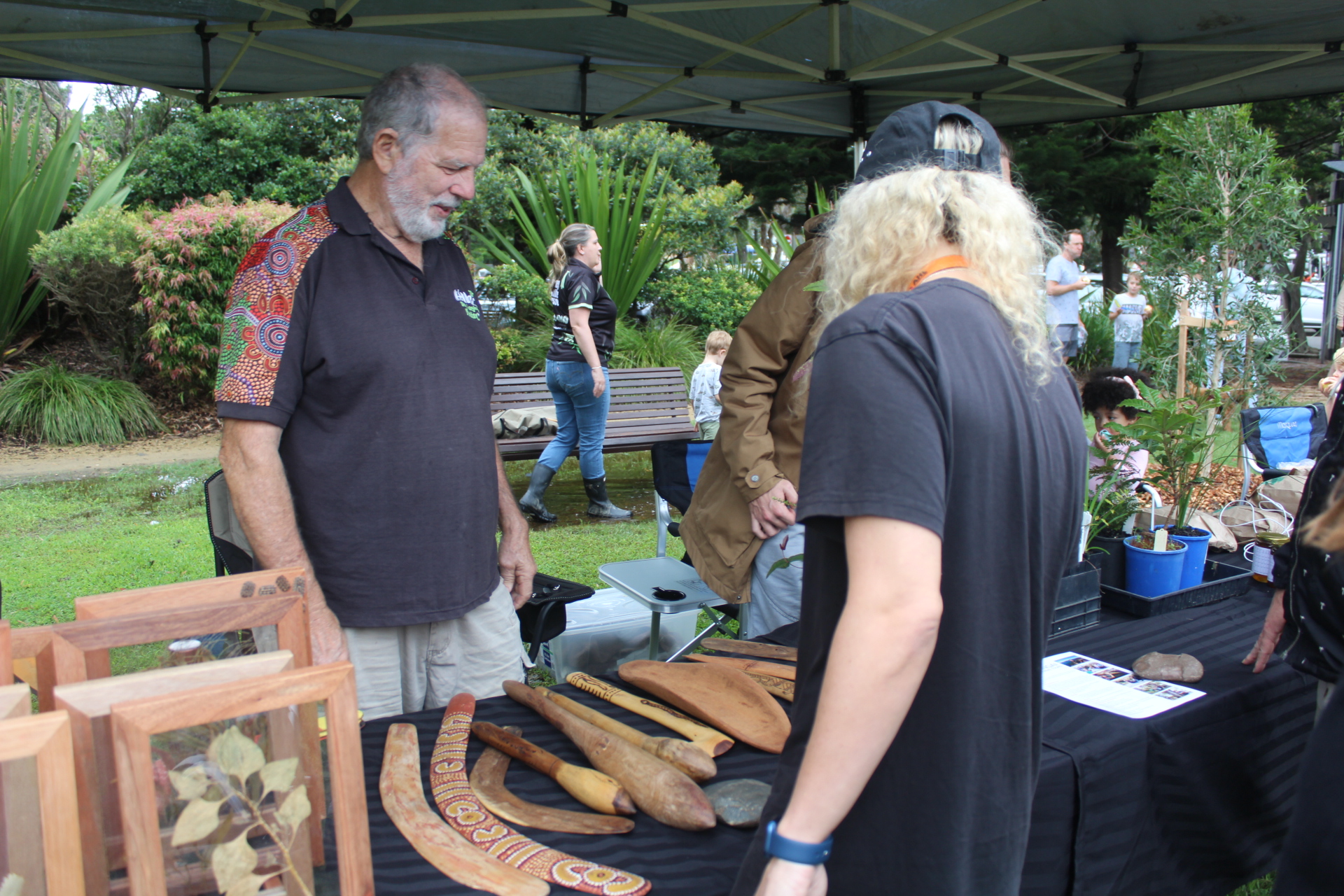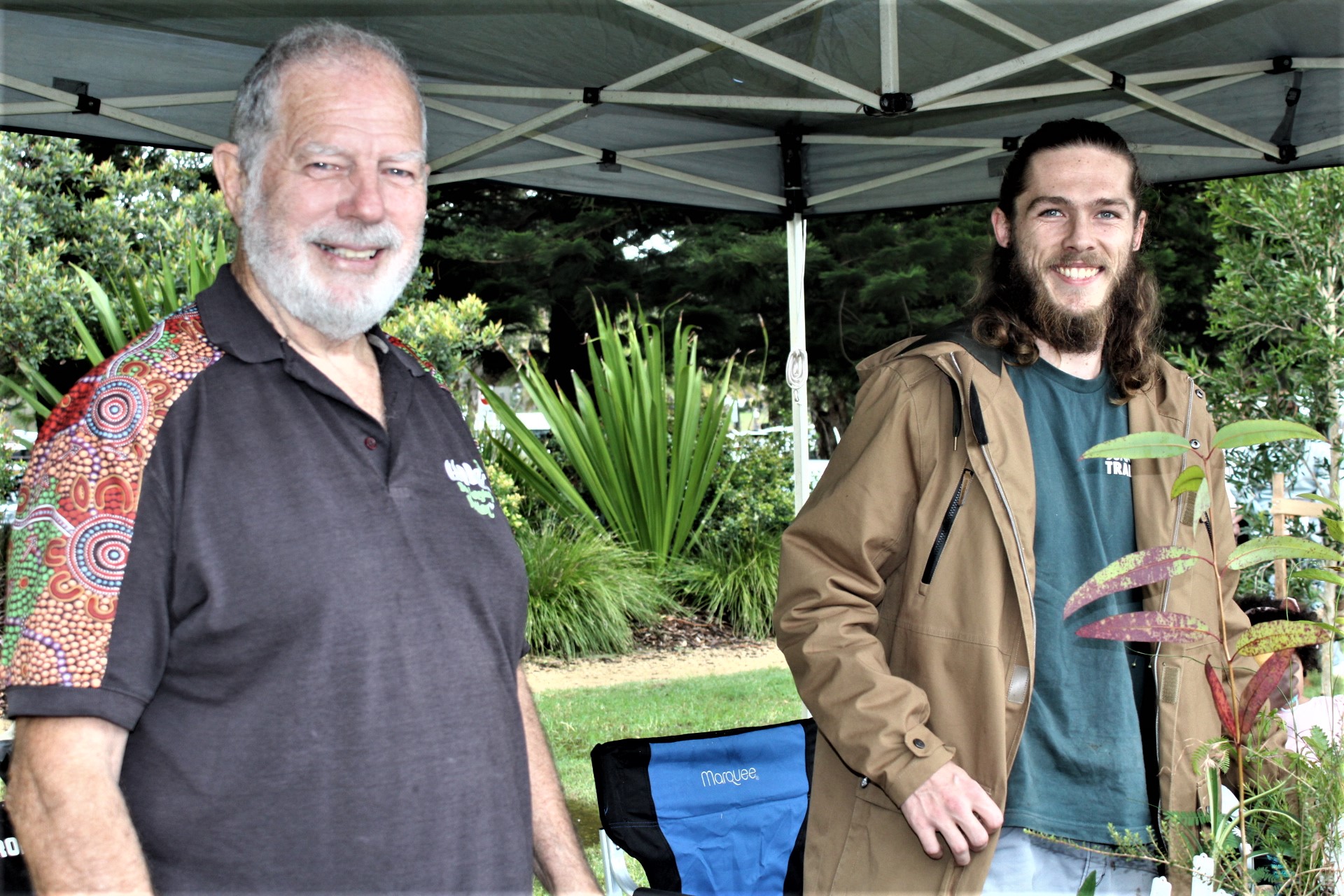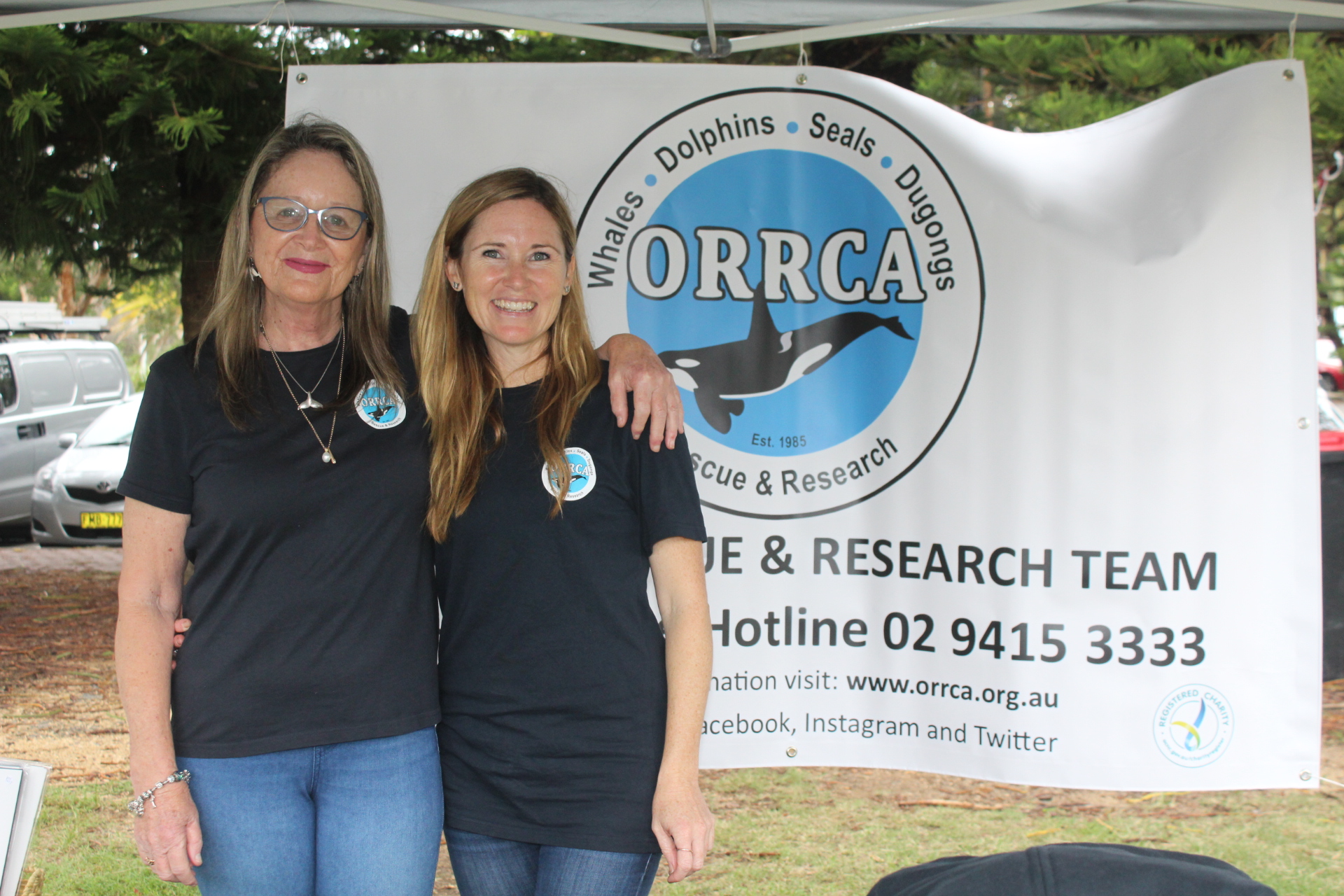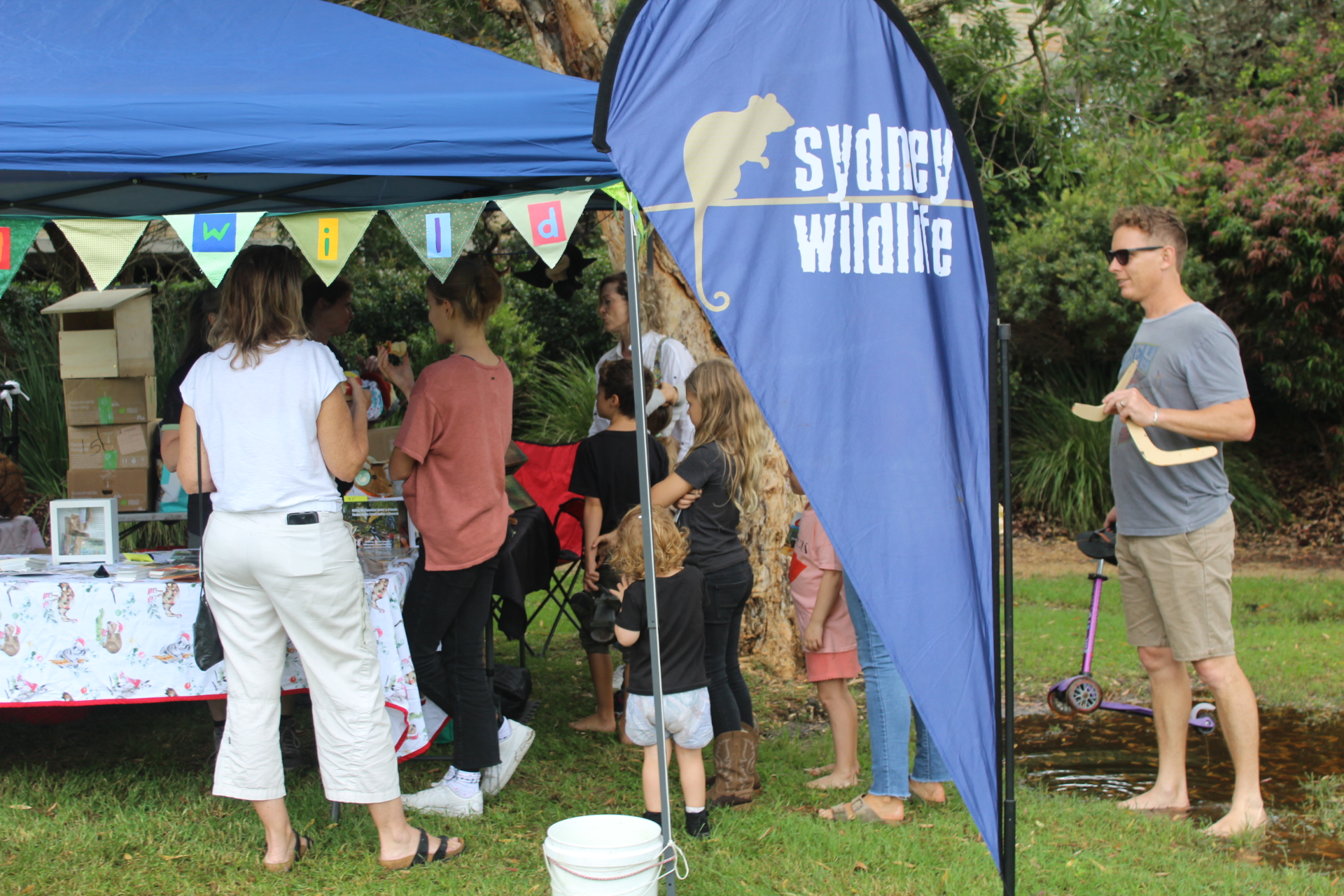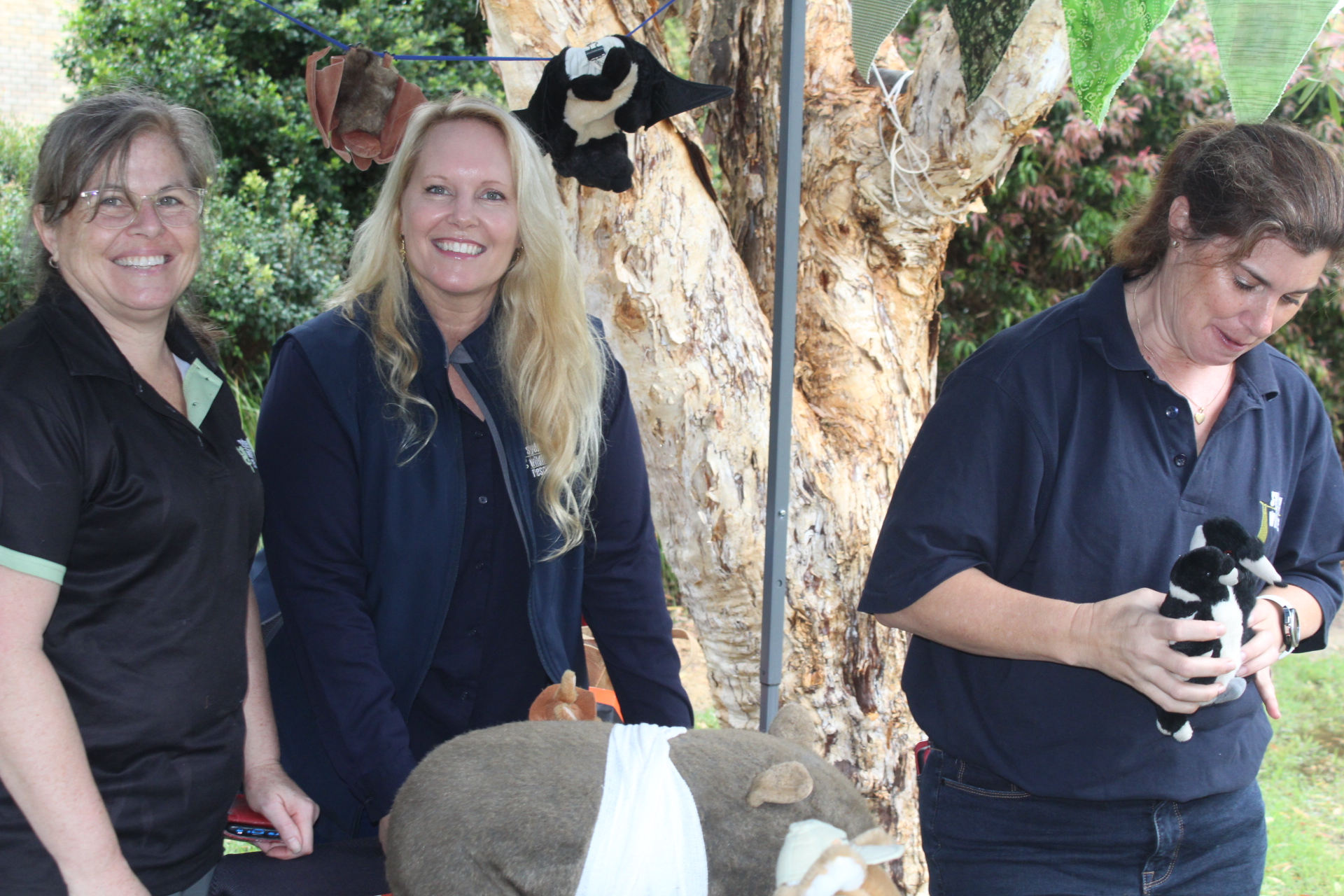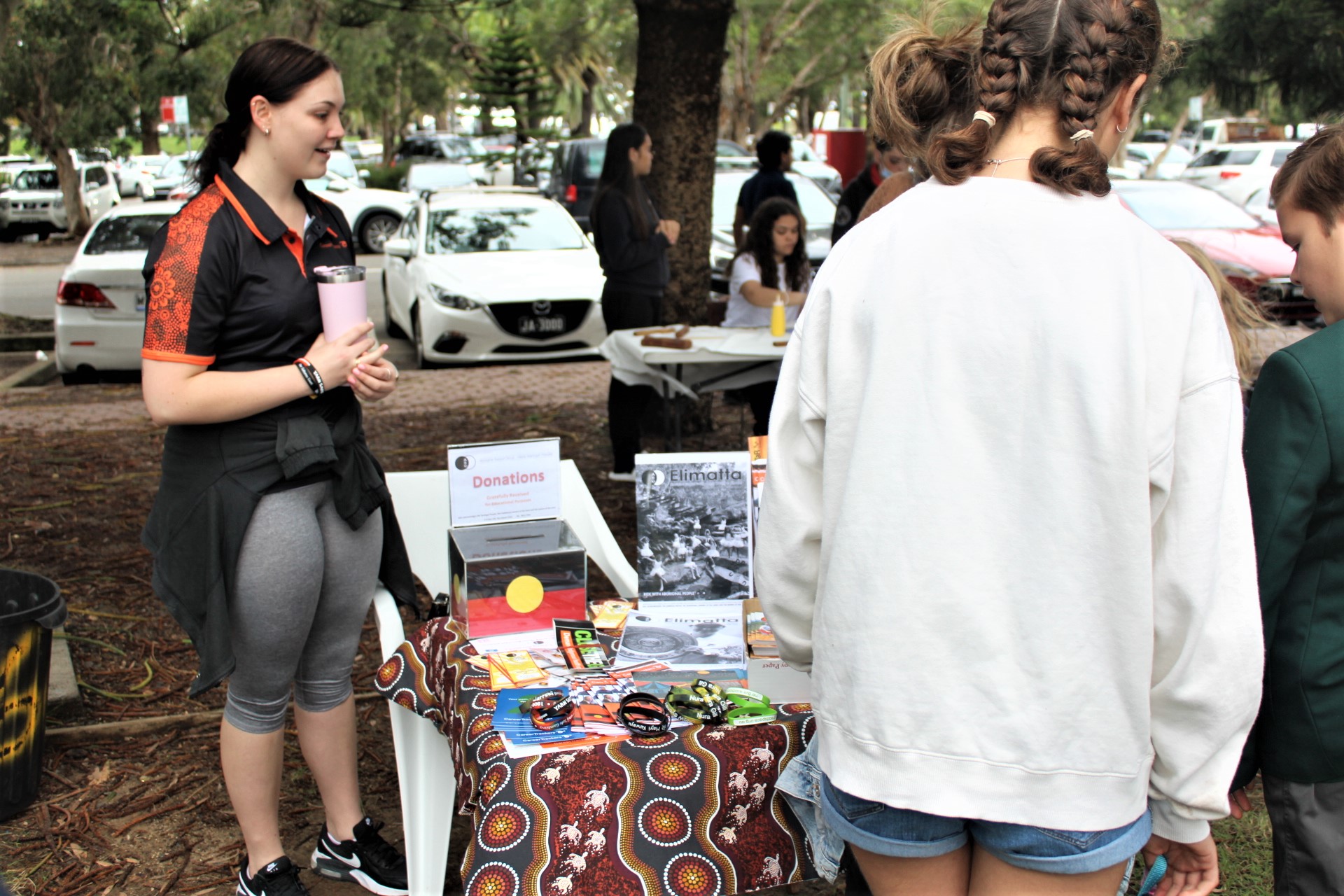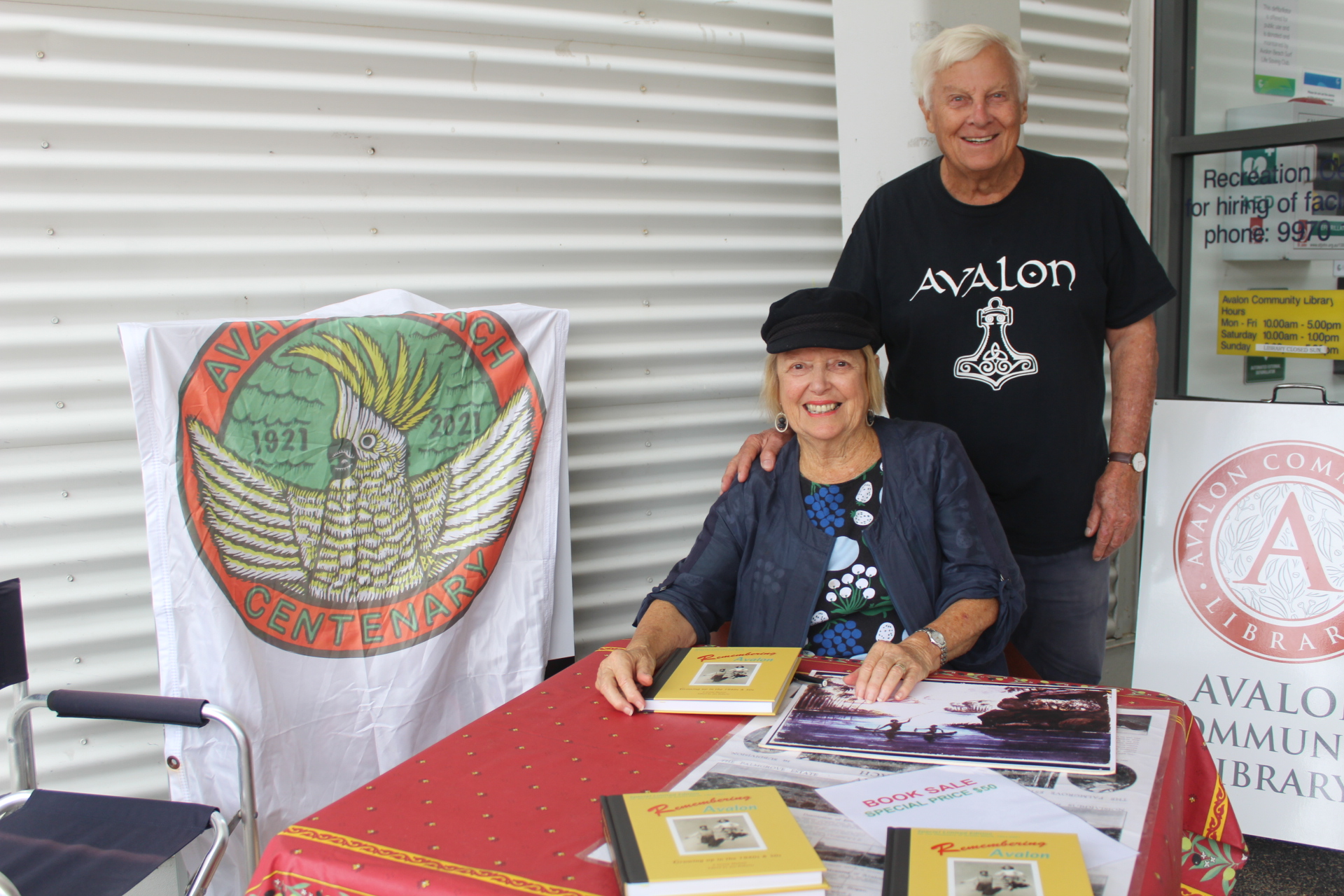 Report/photos: A J Guesdon.