June 5 -11, 2022: Issue 541

Avalon Beach village Shops: Some History
A History Celebration Prelude for the Avalon Beach Centenary's 10th Great Historic Photographic Exhibition from the Avalon Beach Historical Society: open June Long Weekend in the Avalon Beach Recreation Centre
General Store, Avalon Beach - ON 165/925 Item c07771_0002_c - photo by Rex Hazlewood, Image Courtesy The Mitchell Library, State Library of NSW, circa January - February 1922
Avalon Beach—Additions, Avalon Pde,—Yates & Tew, The Avalon Store, Avalon Parade, Avalon Beach. Buildings and Works Approved (1934, September 12). Construction and Real Estate Journal (Sydney, NSW : 1930 - 1938), p. 2. Retrieved from http://nla.gov.au/nla.news-article222914492

The first Avalon Beach General Store, as seen above, was built by A J Small in 1922. This was on the corner of present day Avalon Parade and Old Barrenjoey Road facing towards the southwest and opposite current day Avalon Cellars on the corner.
IMPROVING AVALON
ROADSIDE TREES PLANTED
Since the sale of Avalon Beach Estate at Christmas additions and improvements have been effected on the estate. The rock pool baths at the southern end of the beach have been extended 18ft., and are now 57ft. long, with a smooth -bottom. Ladies' dressing sheds have been erected Immediately at the roar, on a spot once occupied by a jumble of rocks, and a general store and refreshment room of original design has been built close to the beach. Several landowners are already building homes on their lots. A new, wide road has been constructed, giving the land direct access to the beach, and at the side of all the roads, trees, of eight different varieties, chosen as specially suitable for the land and atmosphere, have been planted: One of these is the Illawarra Flame Tree, which carries blooms of fire color. IMPROVING AVALON (1922, March 22). The Sun (Sydney, NSW : 1910 - 1954), p. 10 (FINAL RACING). Retrieved from http://nla.gov.au/nla.news-article225222882
The bulk of the land on which many of the Avalon Beach Village Shops were built was originally a section of what was known as 'Priests Flat' when the land had been given to John Joseph Therry. As part of Father Therry's original vision for the area 12 acres alongside the beach had been set aside and later dedicated to the Council as a public recreation area, to provide permanent access to the beachfront and beach itself.
The Beach itself was also once called 'Burne's Beach' after one of the early landholders and subdivisions that then became the lots on which these early shops were constructed. Mr. Burne brought his then paddocks under the Real Property Act in 1912:
No. 17 749. APPLICANT:—Frederick Burne, Forest Lodge. LAND:—County Cumberland, parish Narrabeen, shire Warringah, 61 acres 13 perches, on road from Manly to Barranjoey and Central-road, Pittwater,—lot 2, south division, Pittwater Estate, and part 1,200 acres (portion 20 of parish), granted to John Joseph Therry; adjoining properties of City Mutual Insurance Society and executors of late J. Tomkins. NOTICE UNDER REAL PROPERTY ACT. (1912, June 12). Government Gazette of the State of New South Wales (Sydney, NSW : 1901 - 2001), p. 3669. Retrieved from http://nla.gov.au/nla.news-article221608291
Unfortunately this gentleman died soon after bringing his Avalon acreage under terms via which it could be subdivided and sold. His daughter Caroline Maud Marriott Burne, of Liverpool, Matron of Hospital, allowed Alfred Ickerson of Sydney, Land and Estate Agent, to sell the lots. Burnes' relatives do turn up in the sales/transference of some of these lots of lands. There are a few notes about the Burnes family under Extras.
The Knightley Estate, named after one of this gentleman's sons, was first advertised in October 1912 - the lithograph shows one block is reserved from sale:
PITT WATER. PITTWATER.
The First Portion of KNIGHTLEY ESTATE, Subdivided into 43 GOOD ALLOTMENTS, with frontages to MAIN ROAD TO BARRANJOEY and CENTRAL-ROAD (to Clareville Wharf), will be Sold on the Ground, at 3 p.m. SATURDAY, NOVEMBER 9.
Some of these Choice Sites overlook a Surfing Beach. The frontages are 66 feet, with depths up to 200 feet back to lane.
TERMS: 10 per cent, deposit, balance in 32 quarterly payments, at 5 per cent, per annum.
TORRENS TITLE. LITHOS OBTAINABLE AT THE ROOMS.
MOTOR CARS from Auction Rooms; 98 Pitt-street, at noon on DAY OF SALE. Return Ticket only 4/.
And from TRAM TERMINUS, NARRABEEN, at 3.45 and 2.30 p.m. on Day of Sale. Return Ticket, 2/ each.
Messrs. PALMER and McGRECOR are Solicitors of the Owner. Advertising (1912, October 12). The Daily Telegraph (Sydney, NSW : 1883 - 1930), p. 21. Retrieved from http://nla.gov.au/nla.news-article239162731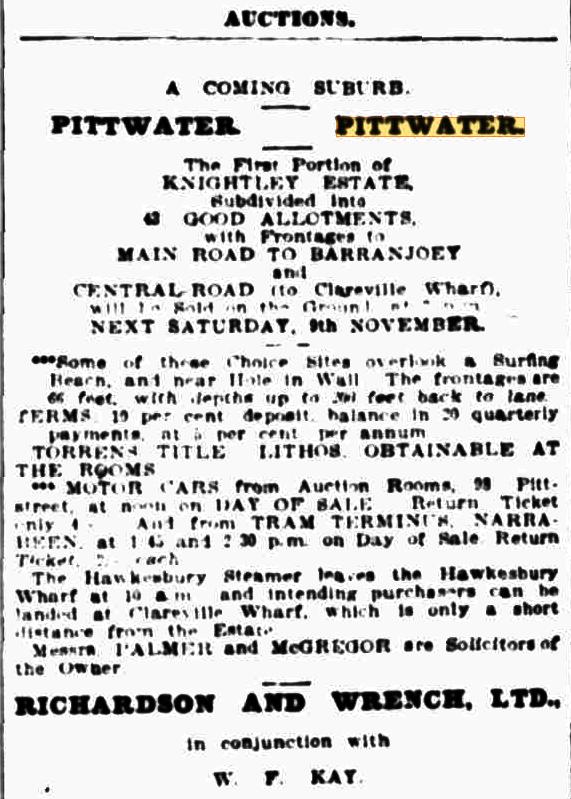 KNIGHTLEY ESTATE Advertising (1912, November 4). Evening News (Sydney, NSW : 1869 - 1931), p. 8. Retrieved from http://nla.gov.au/nla.news-article117687749
The State Library of NSW Avalon Subdivisions lithographs folder, the National Library of Australia's TROVE digitised records and the NSW Historical Land Records Viewer Volume 2283 Folio110 provides: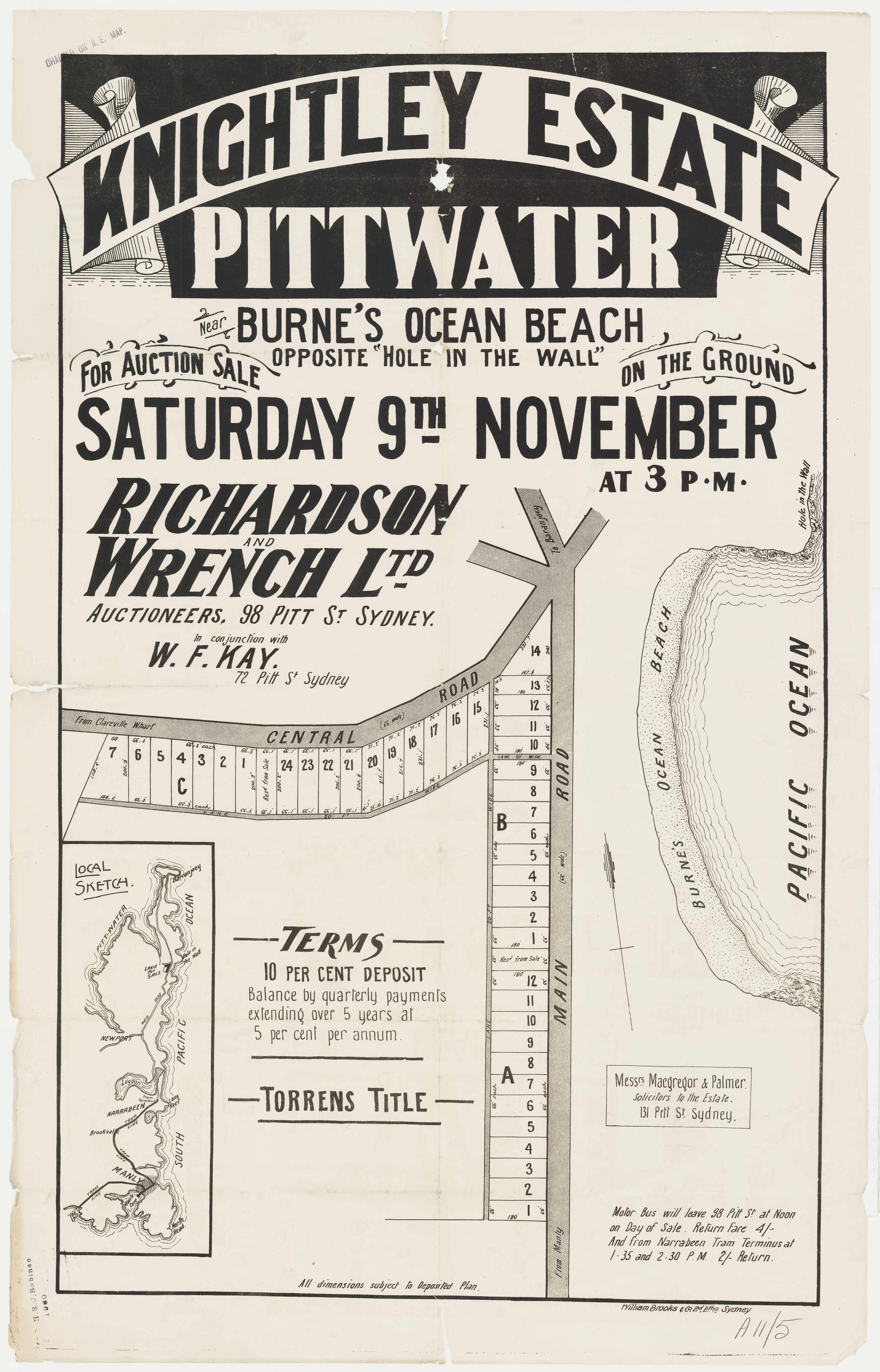 Avalon subdivision plans, Item no. c027560005, courtesy State Library of N.S.W.
NSW Historical Land Records Viewer Volume 2283 Folio 110: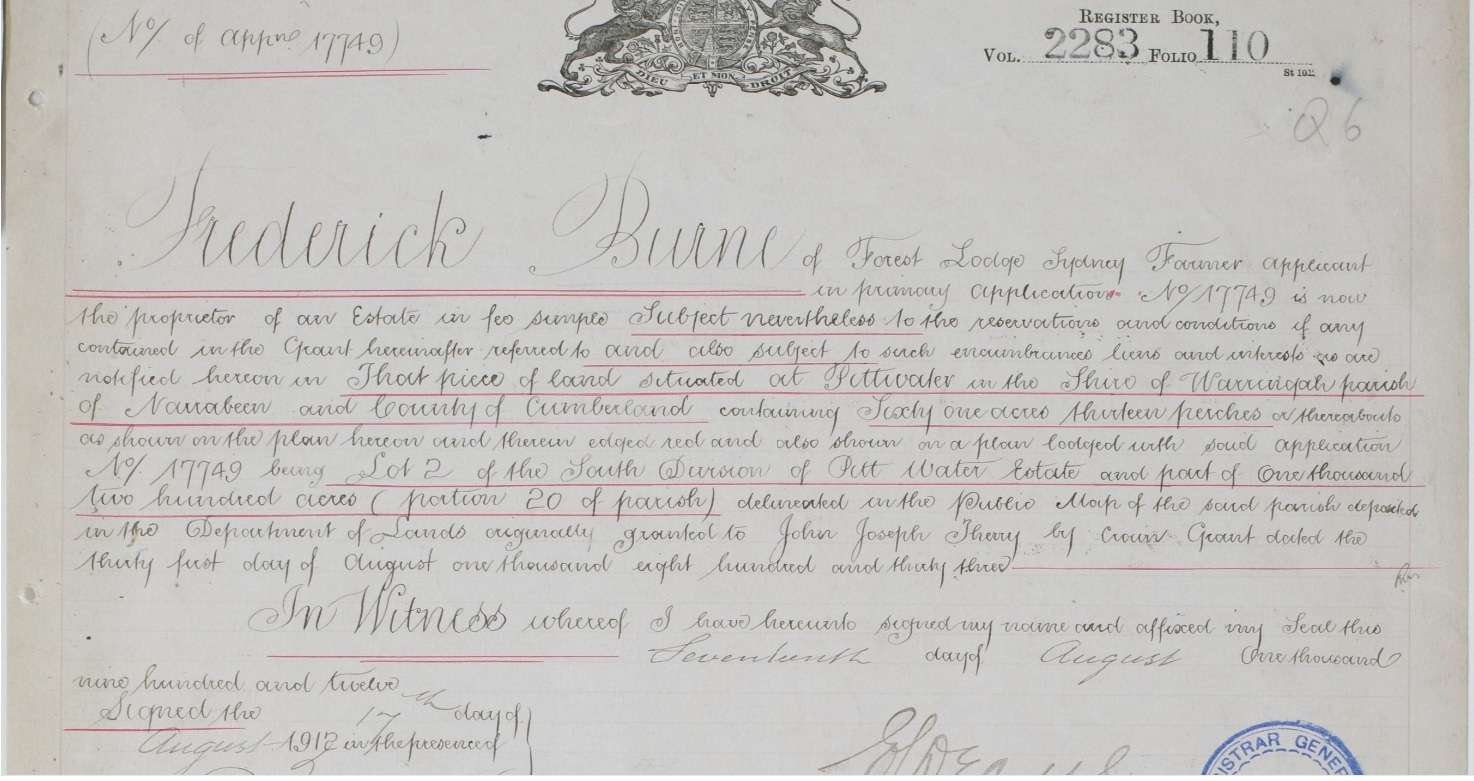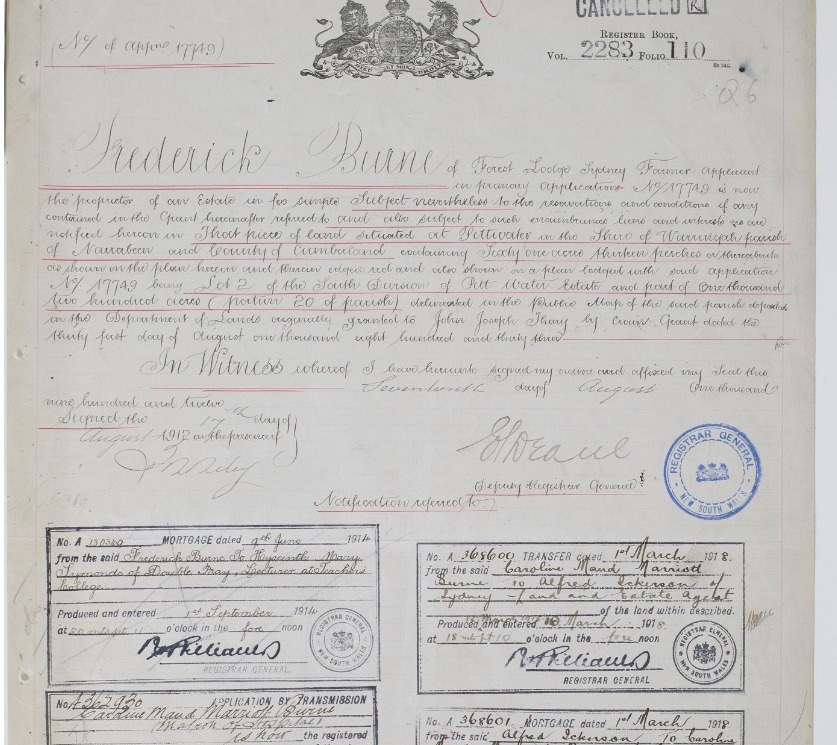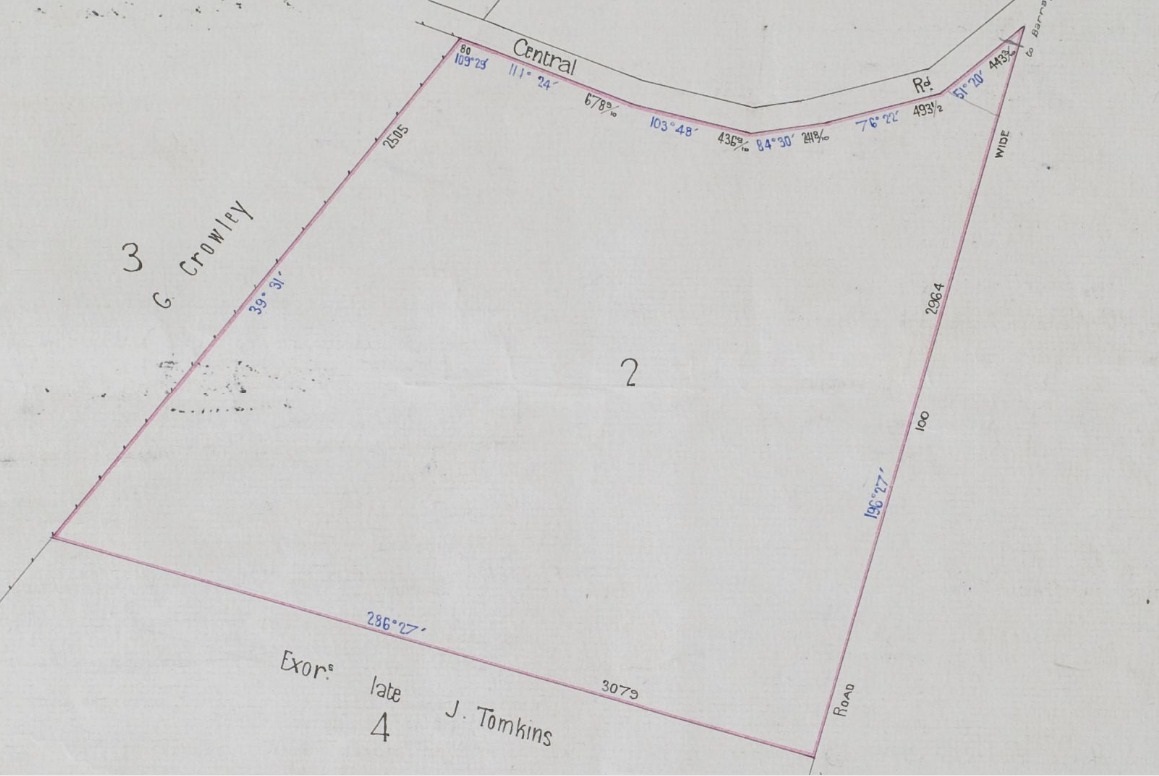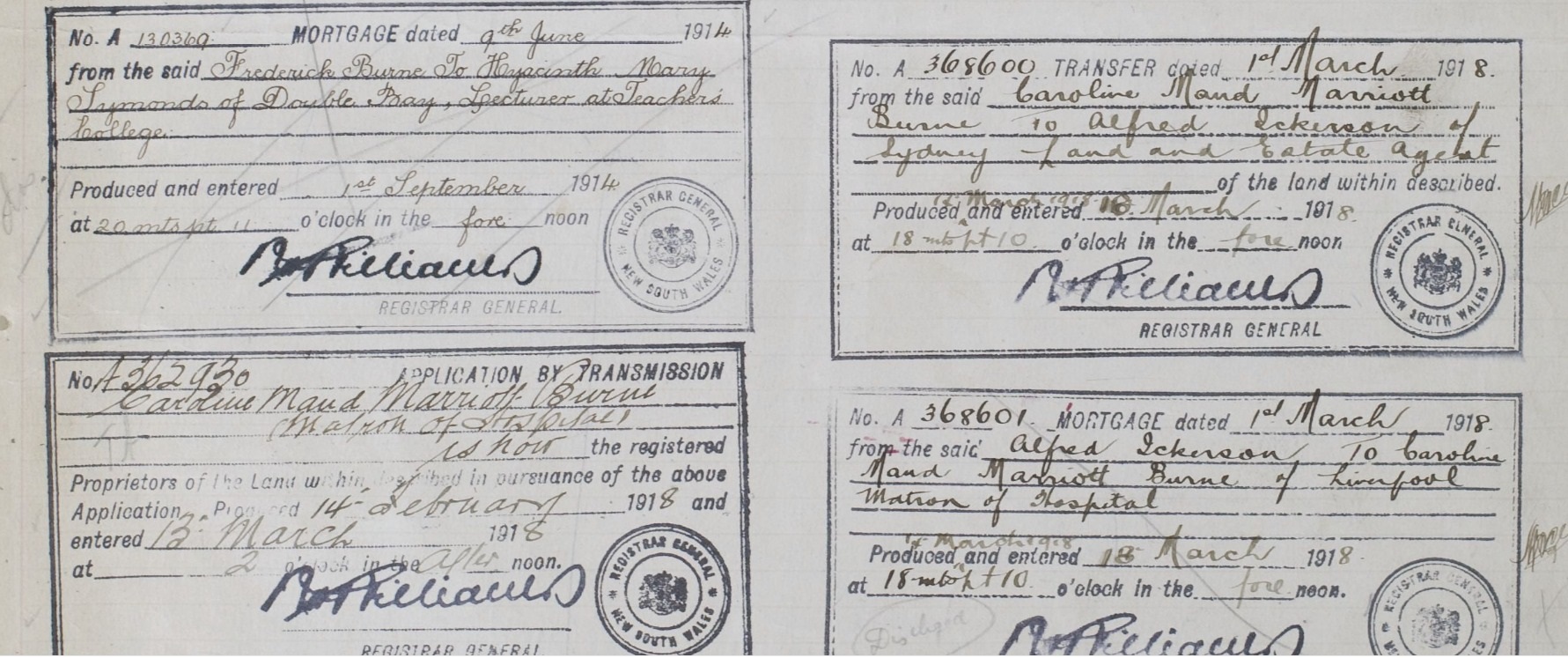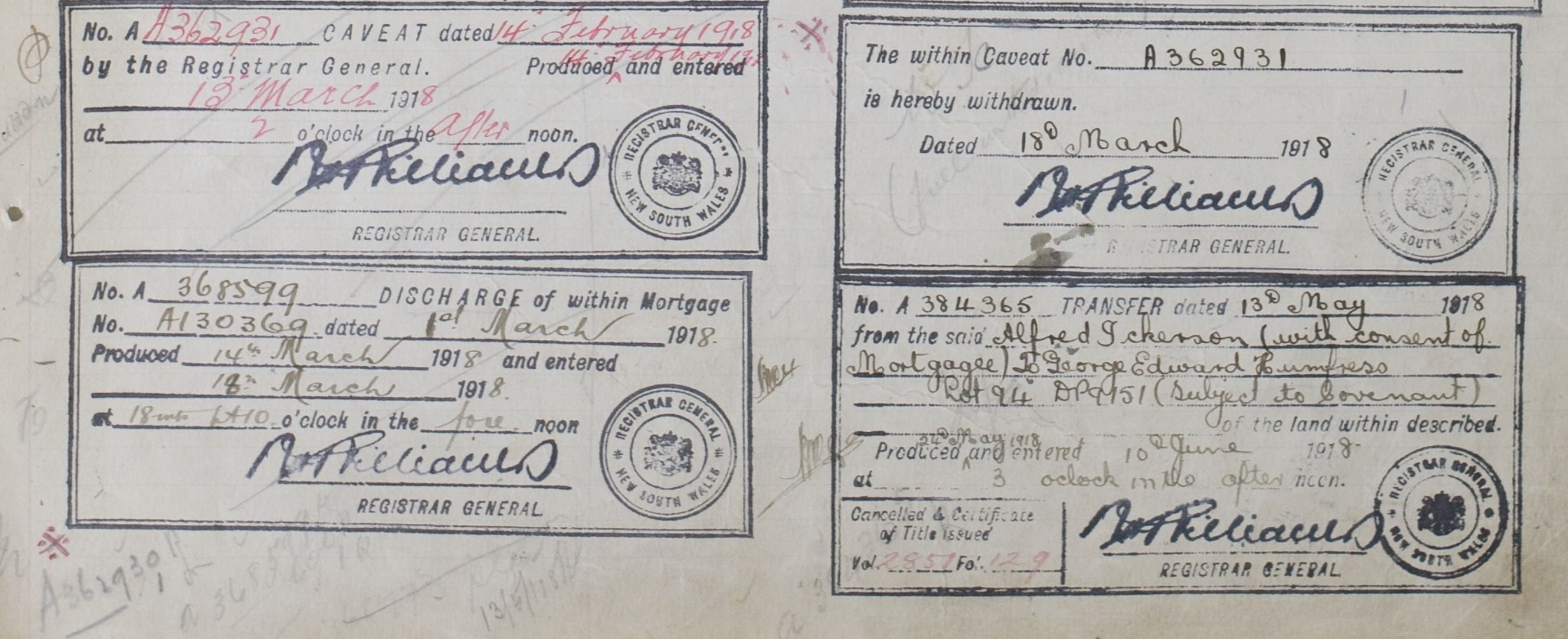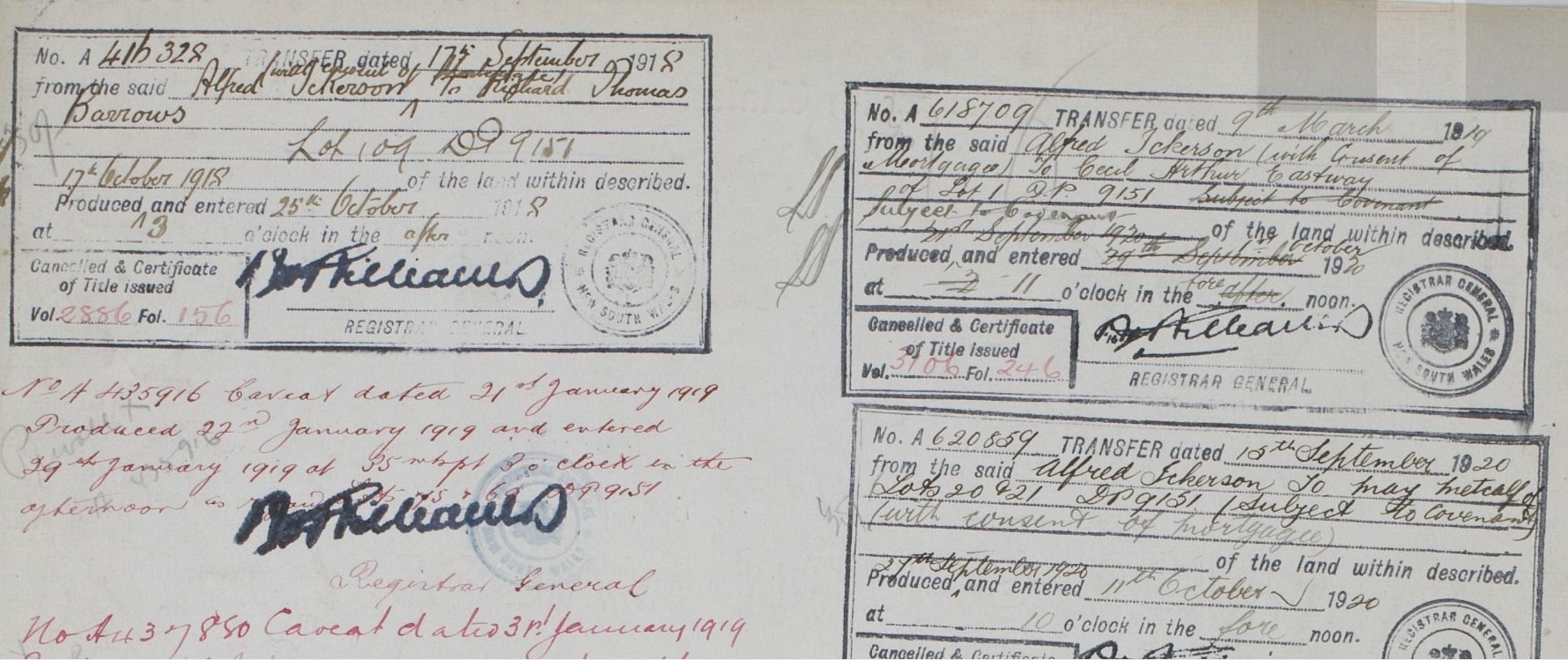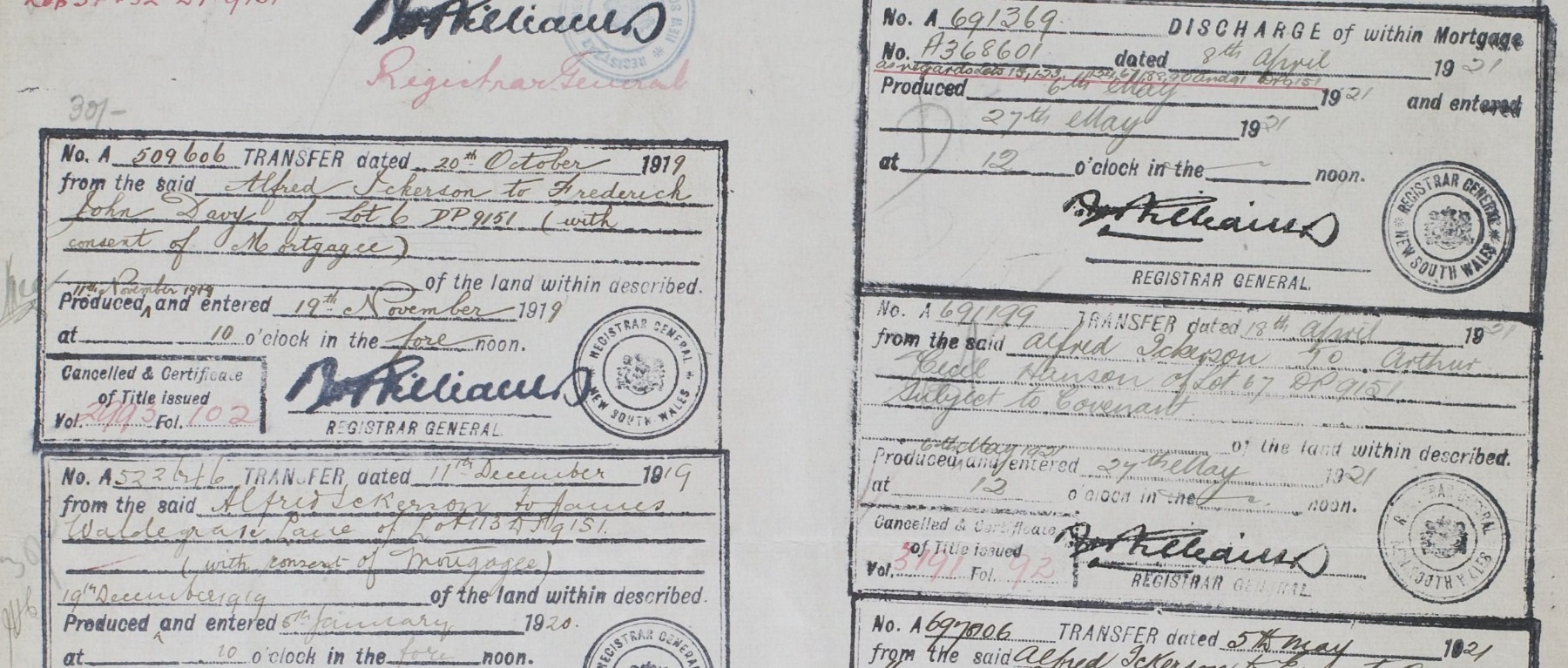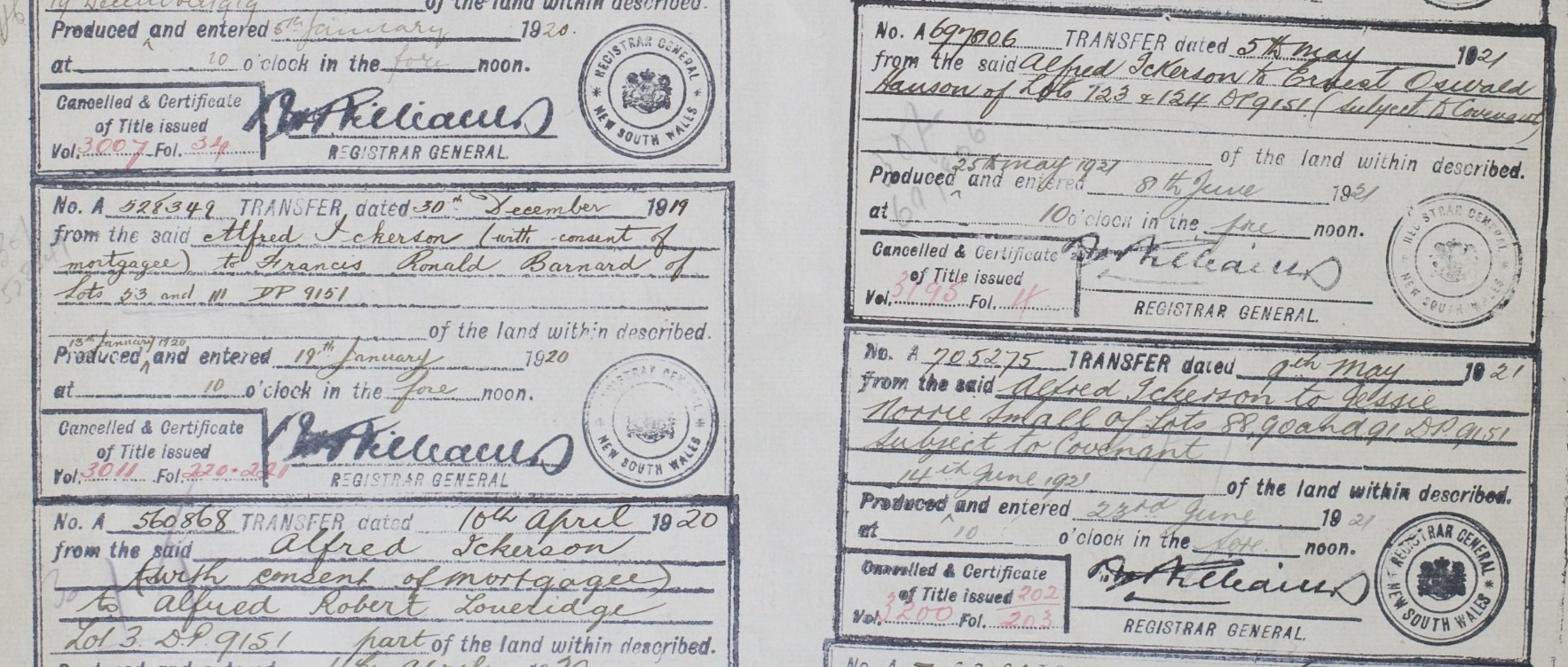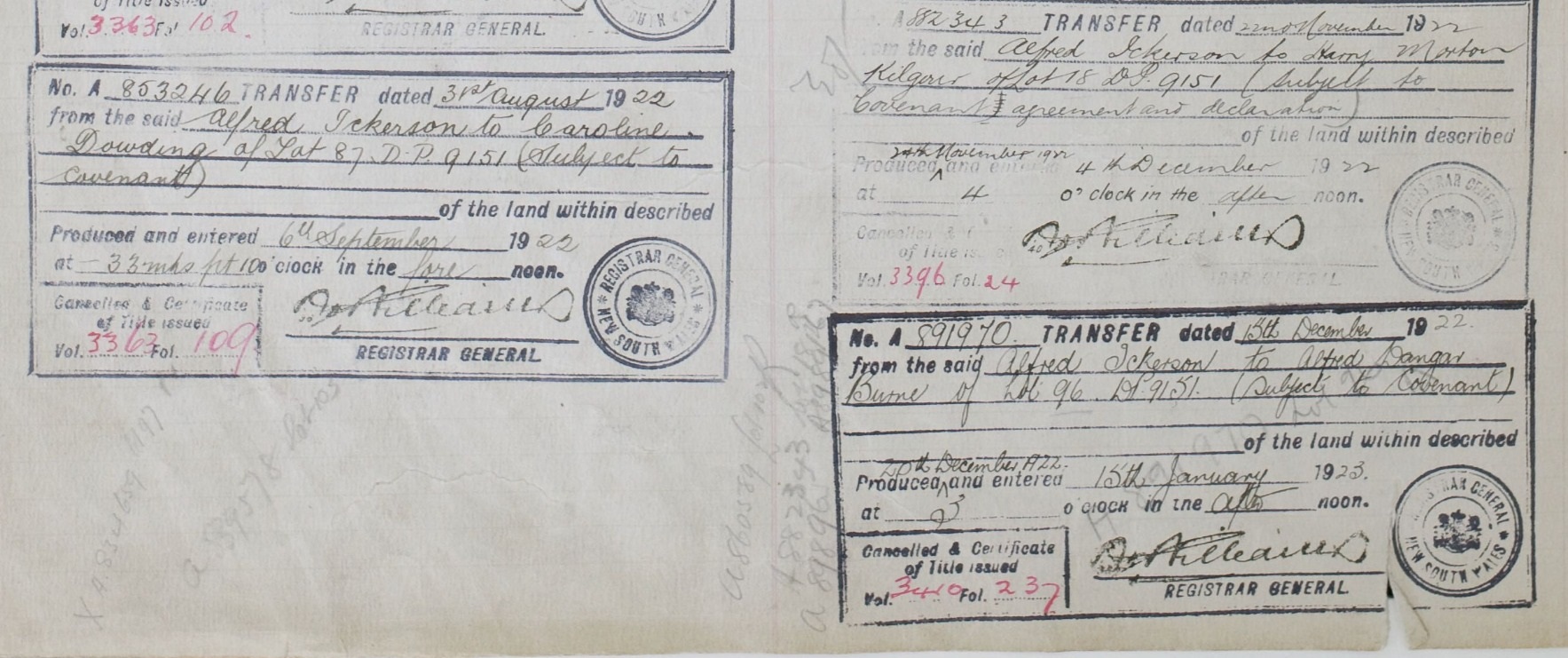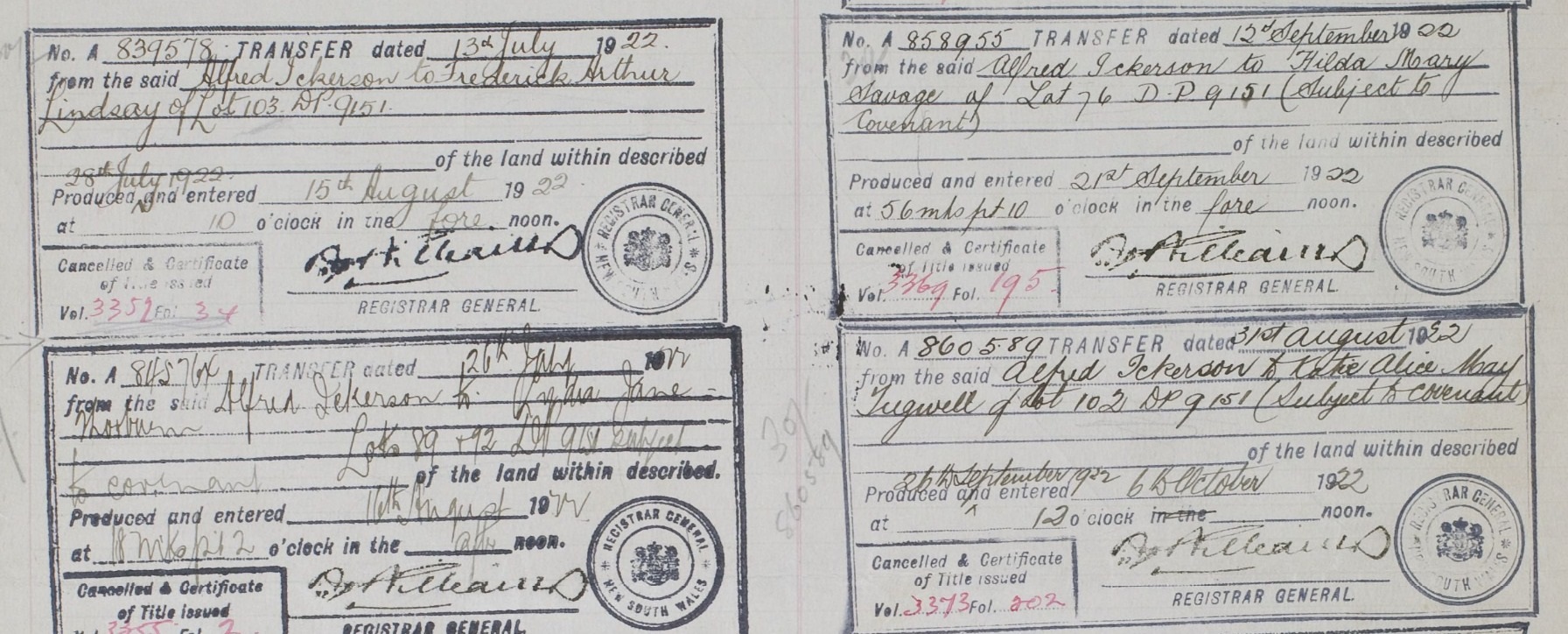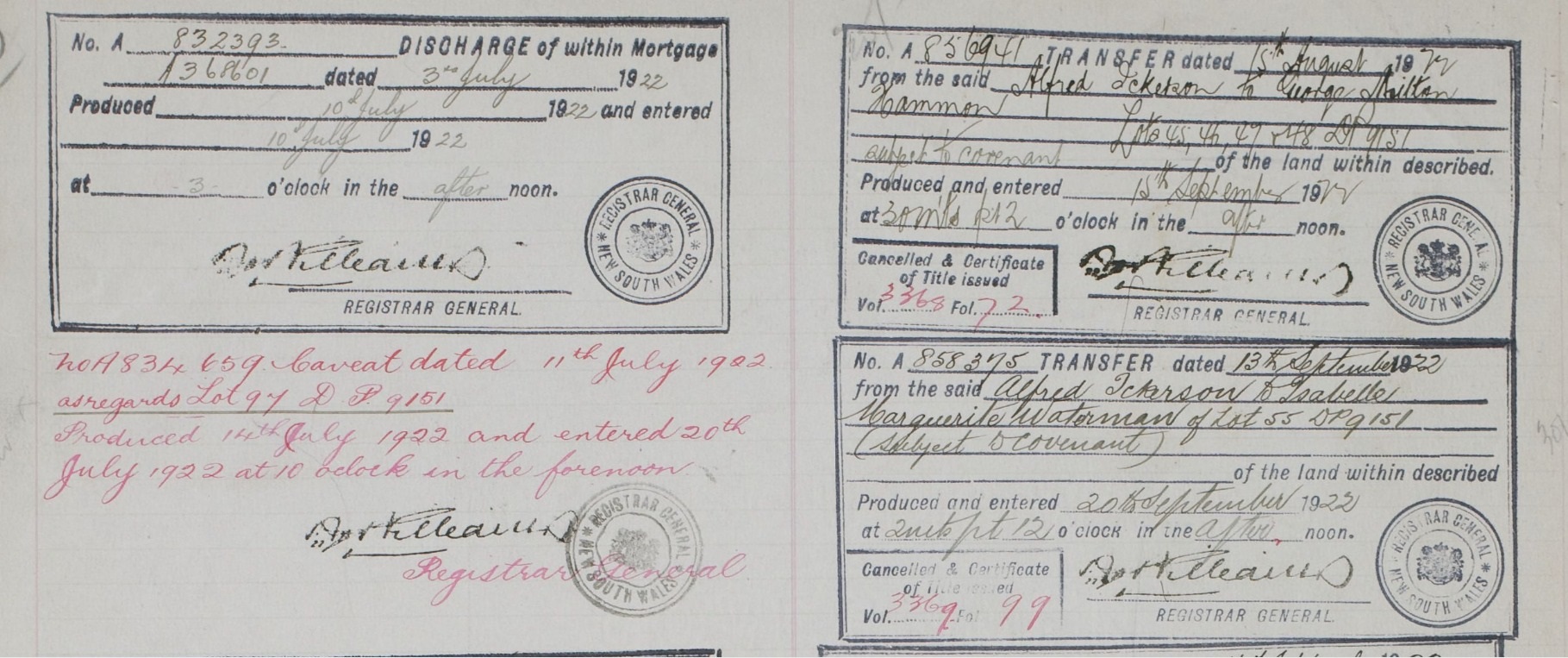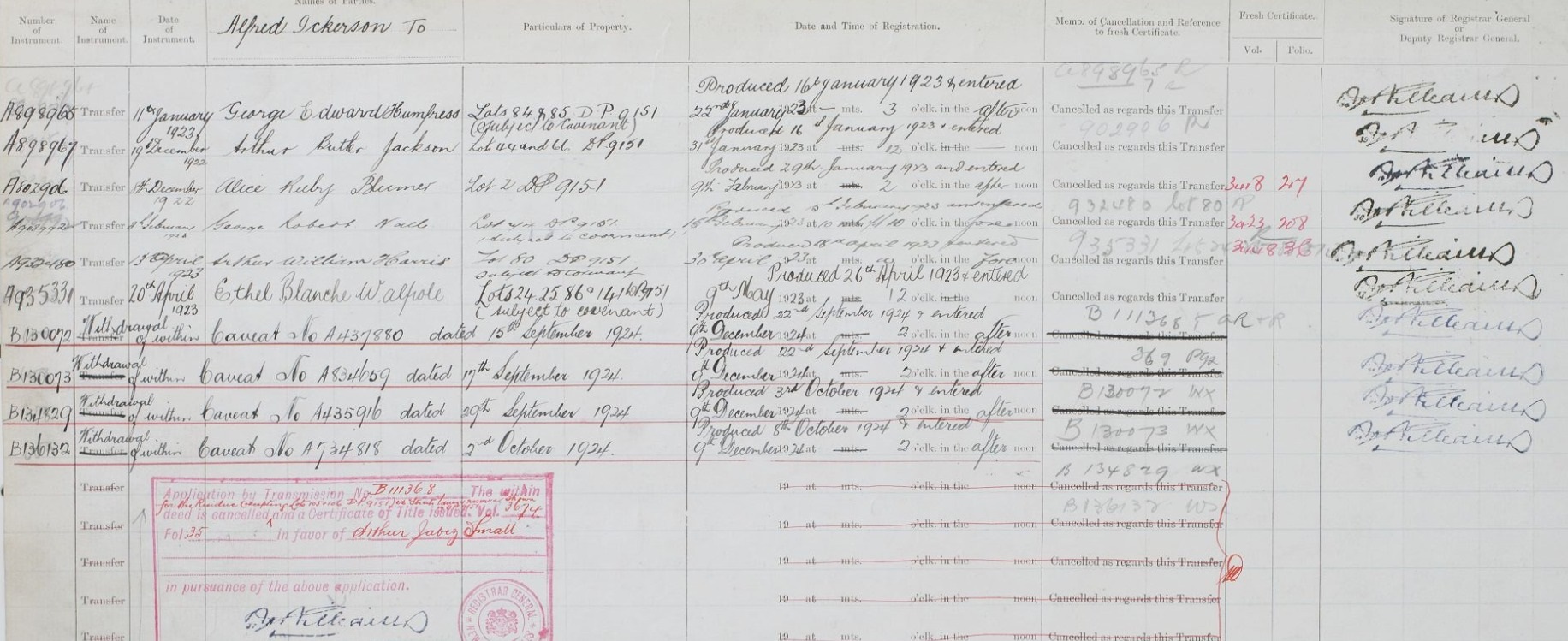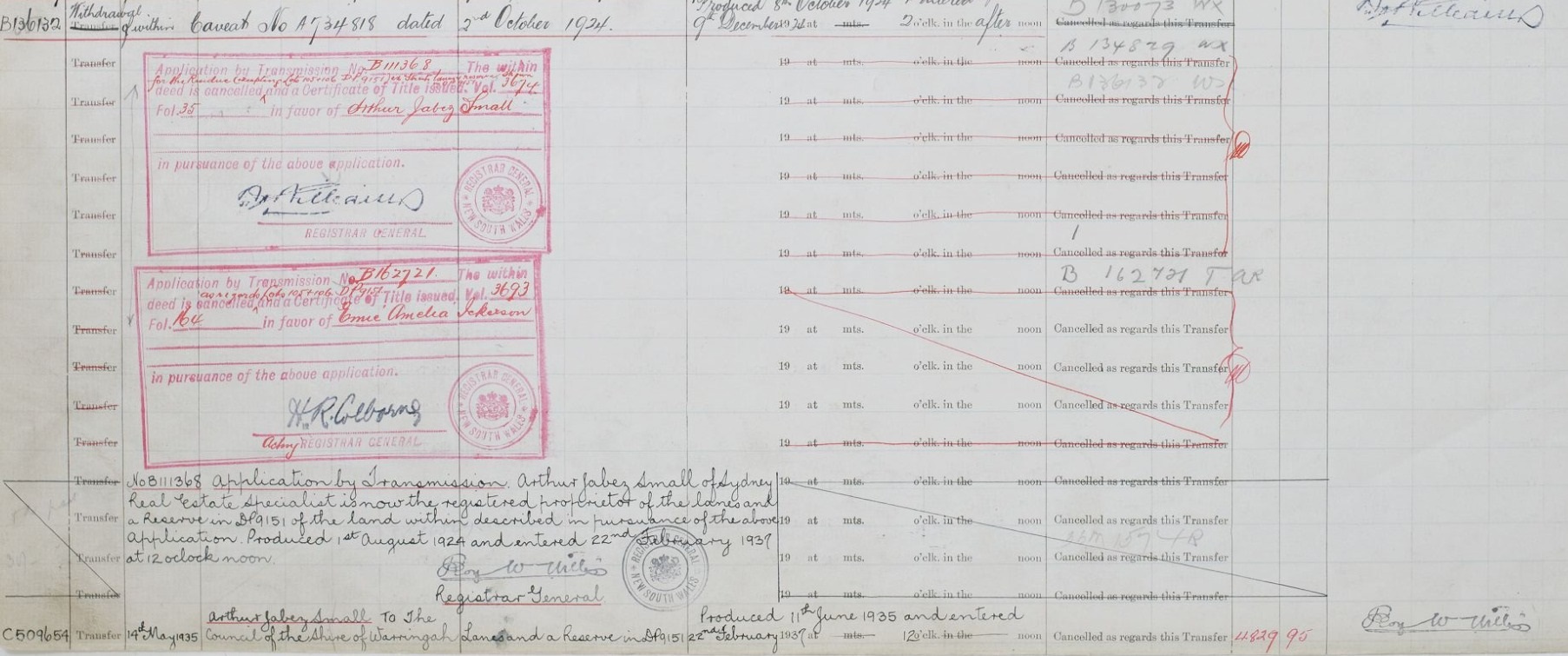 It can be seen that the wife of A J Small, Jessie, bought three blocks in Bellevue Avenue, and the Hanson land for a weekender was also brought from this acreage holding. Three sons were born to Sydney dentist, Arthur Cecil Hanson and his wife Mildred Blanche Faviell. Arthur George Hanson (known as 'Tom' to most) was first born at Hunters Hill in 1911. Geoffrey Faviell Hanson followed in 1914 and Kenneth John Hanson completed the family.
Prior to 1920 Arthur bought a block of land on the corner of Avalon Parade and Ruskin Rowe on which he built a two-room cottage. It consisted of a bedroom and a kitchen/dining room but both were surrounded on 3 sides by a generous open verandah where later children of the families spread their mattresses and camp beds. He called the cottage 'Keilor' after the north-west suburb of Melbourne from where Blanche's family hailed.
The family spent considerable time at 'Keilor' travelling down from Hunters Hill and later Killara in Arthur's bull-nosed Hupmobile.
The 3 boys loved the water and decided to join the surf club. In the photo taken in 1925 of the meeting on the steps of 'Avalon' which resulted in the formation of the Avalon Beach SLSC, Dr Hanson is standing on the steps alongside A .J. Small, the owner and developer of Avalon Beach. More in: Avalon Beach SLSC 90th Anniversary Exhibition and Celebrations, 2015
Arthur Jabez Small acquired 35 acres, 2 rood, 20 and 3/4 perches, the bulk of the residue of the estate, on December 10th, 1924. These lots are seen in The Avalon Estate, Avalon Beach lithographs from that same year onwards: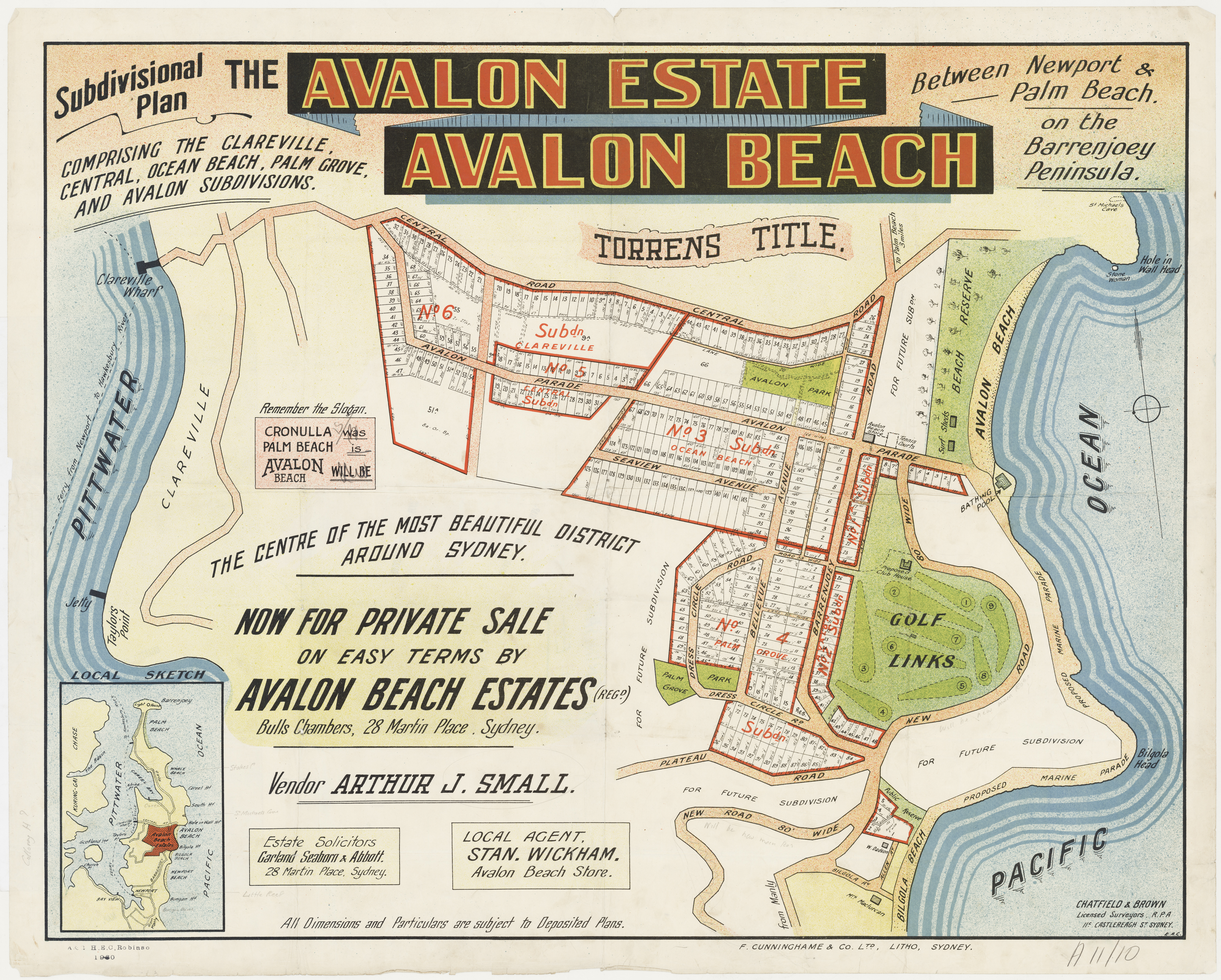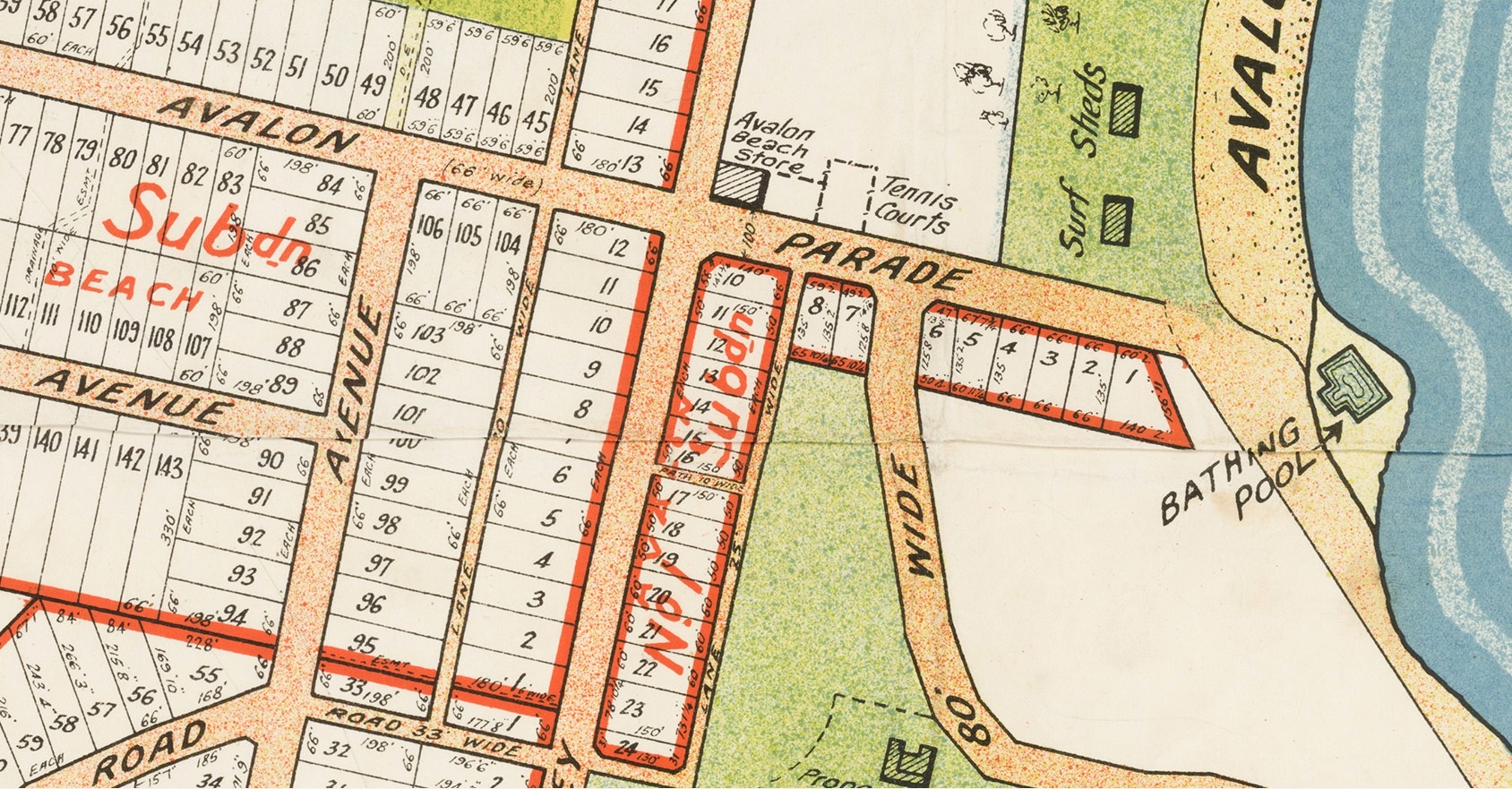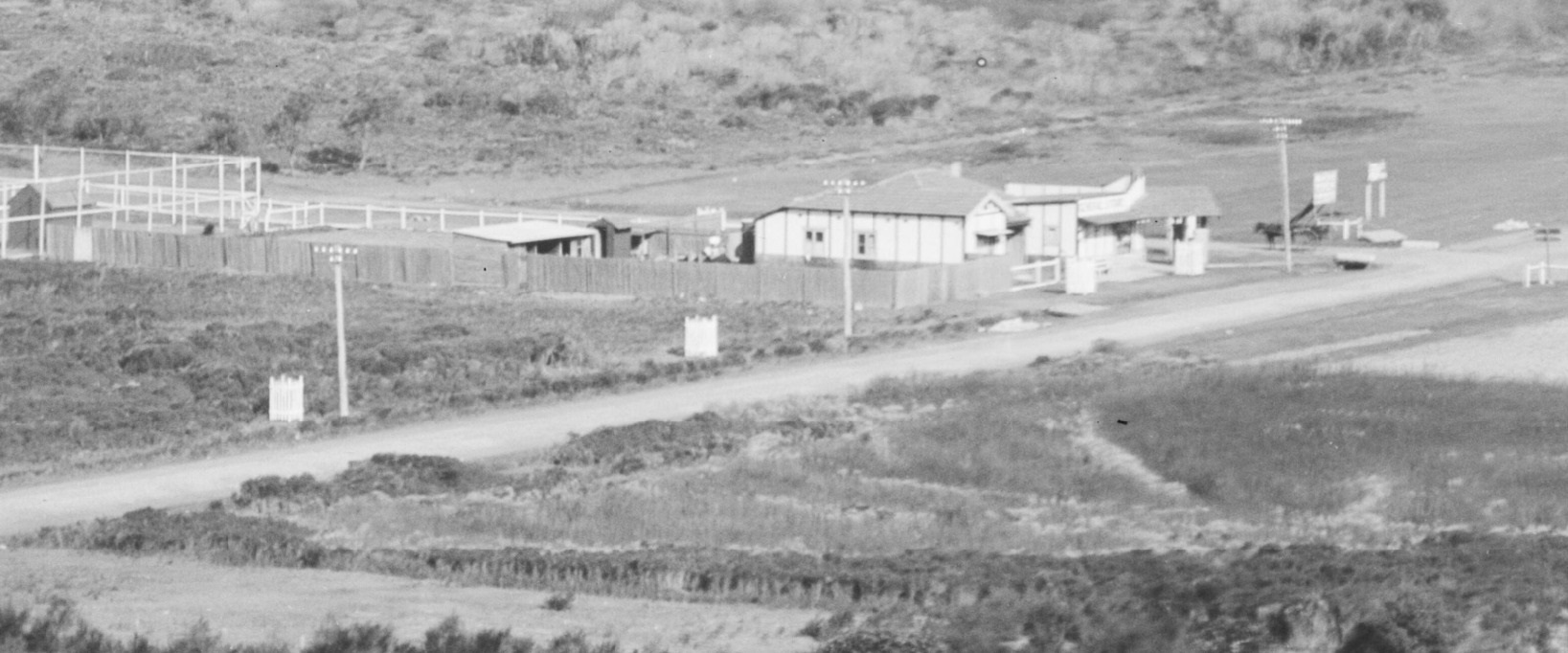 EB Studios (Sydney, N.S.W.). (circa 1923/24). Panorama of Avalon Beach, New South Wales, ca. 1925 Retrieved from http://nla.gov.au/nla.obj-162503612 - and enlarged sections from to show details

The NSW Historical Land Records Viewer Volume 3674 Folio 35 A J Small provides records of those sales: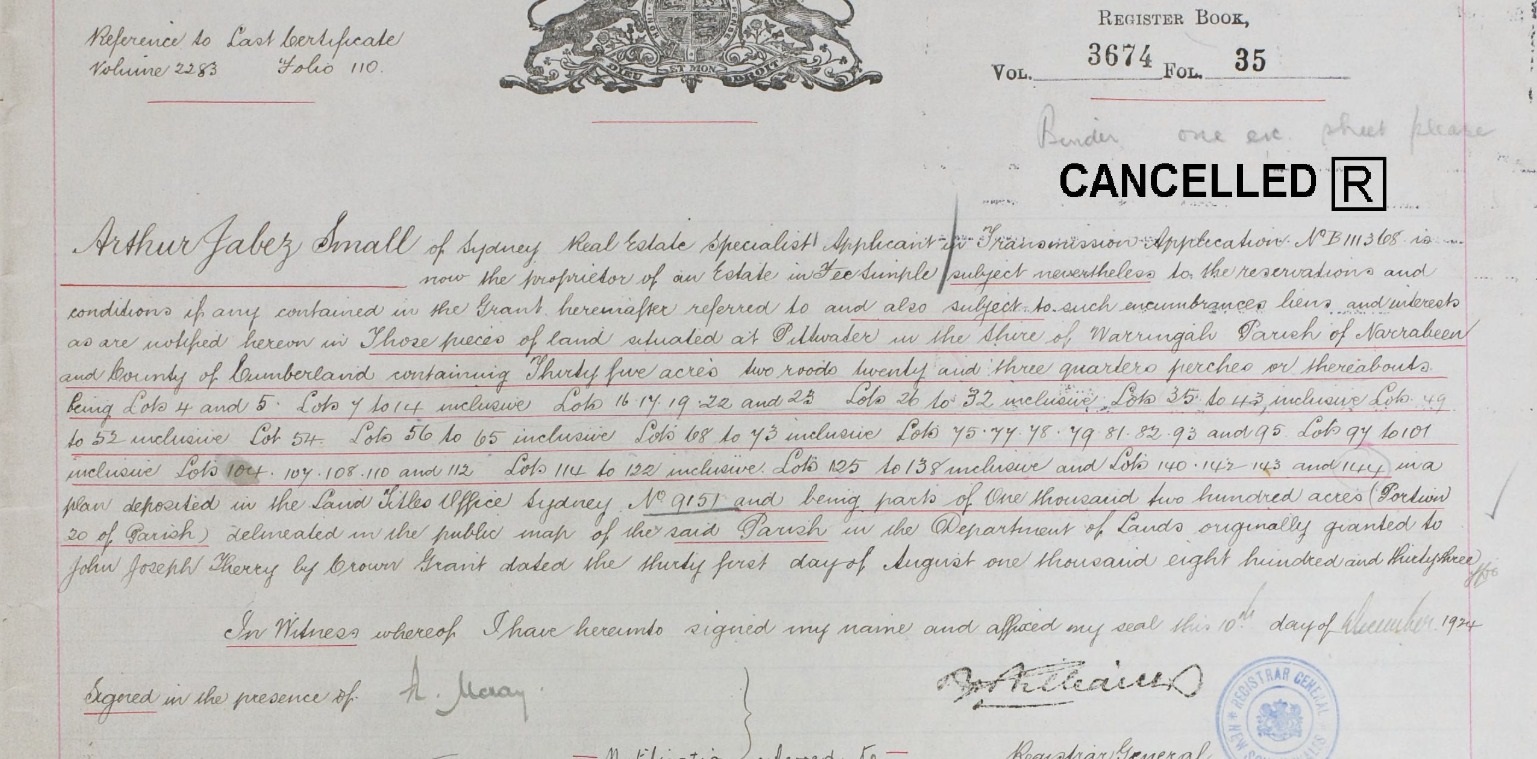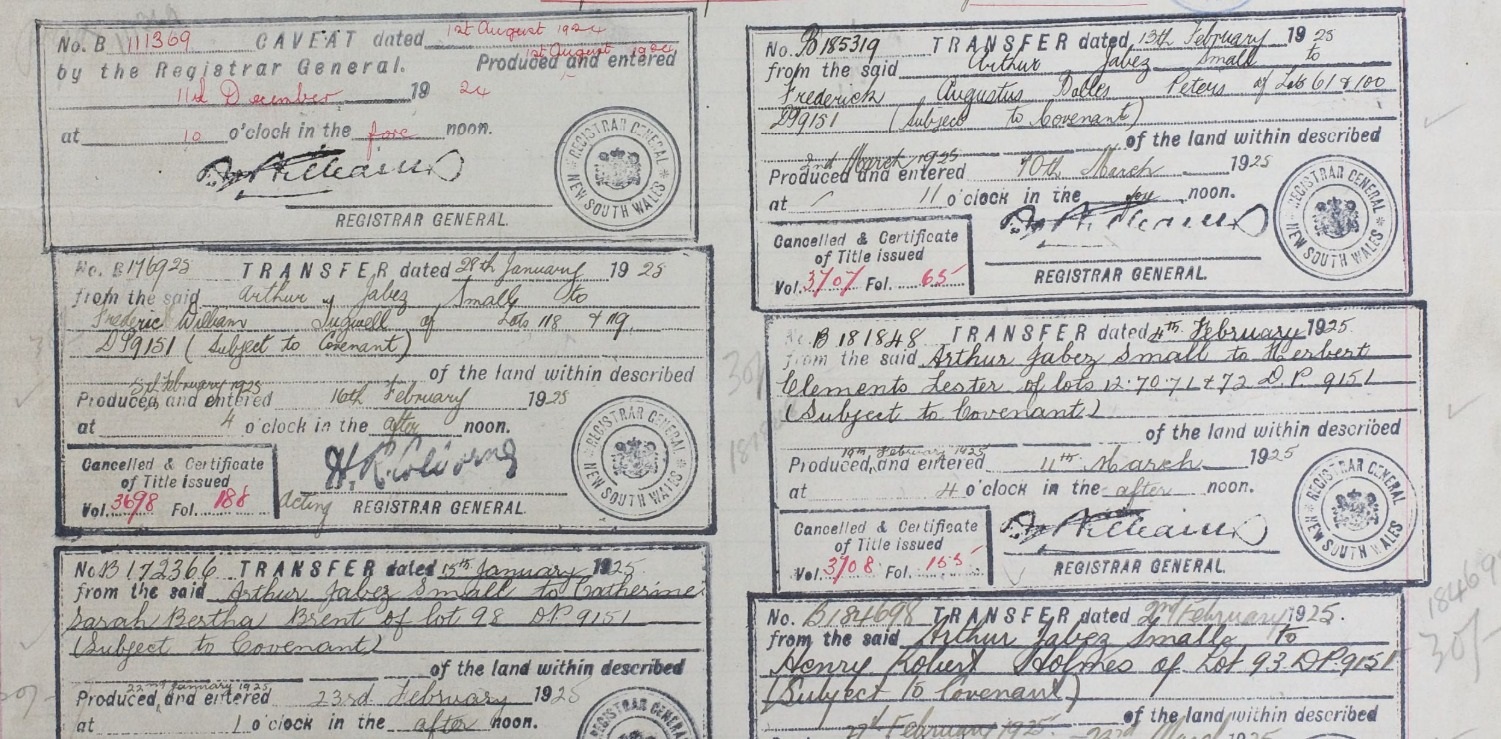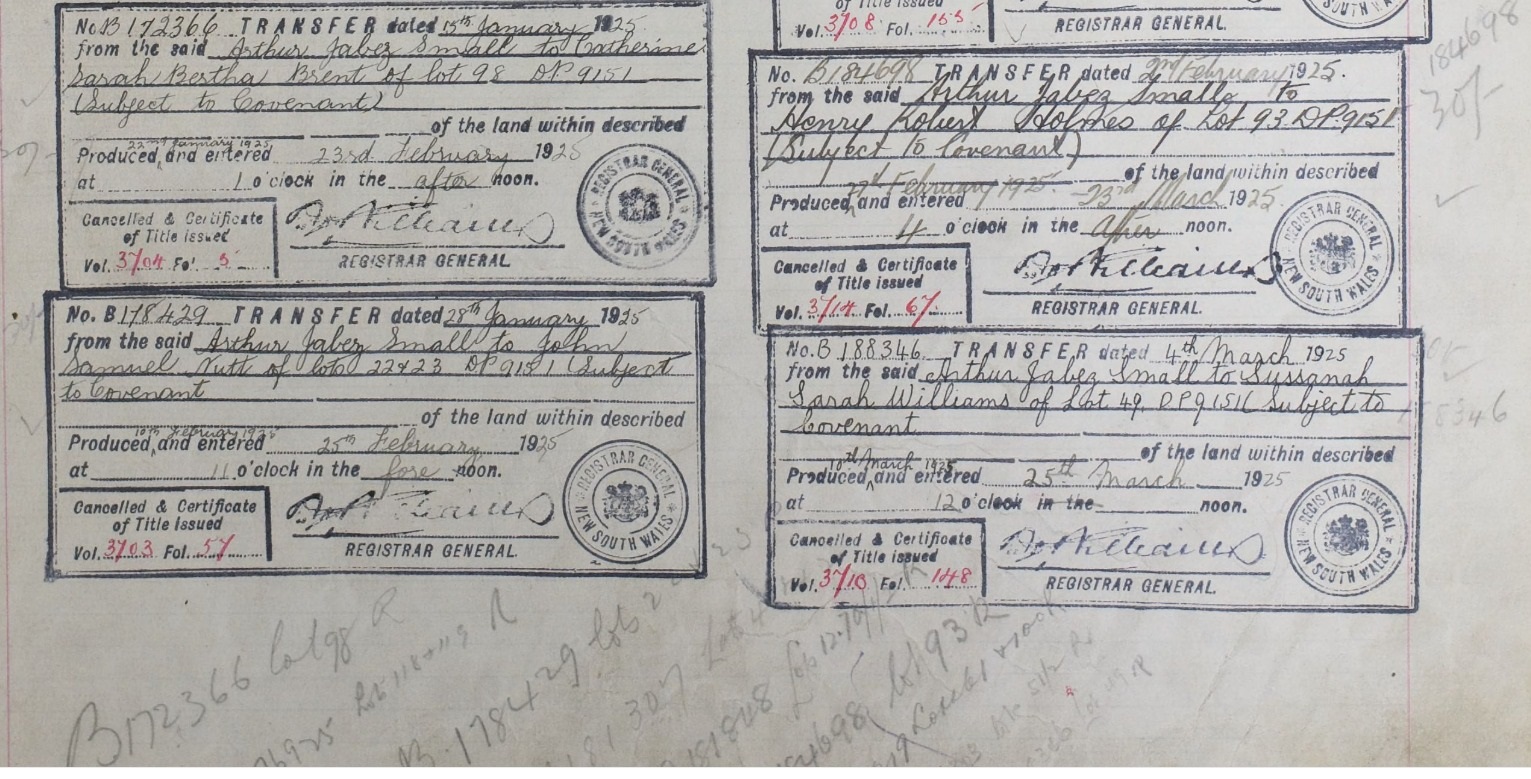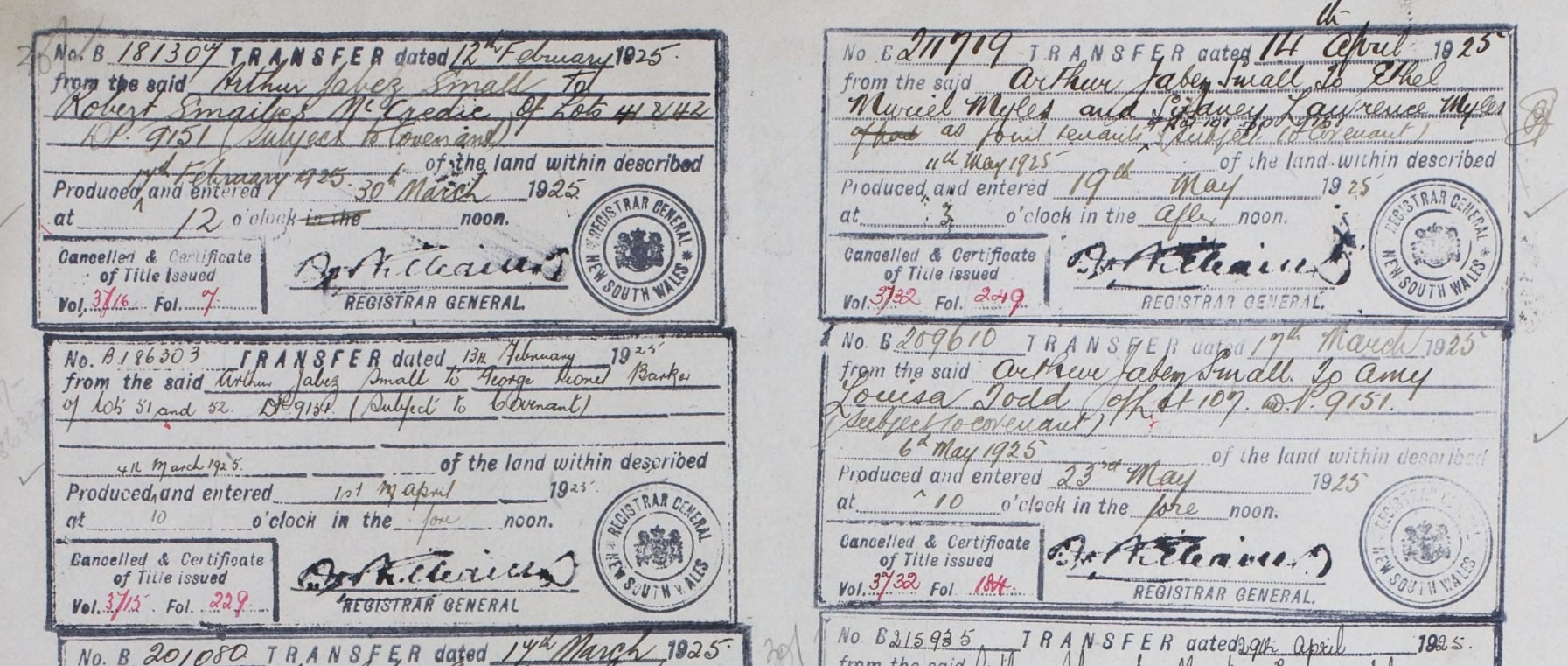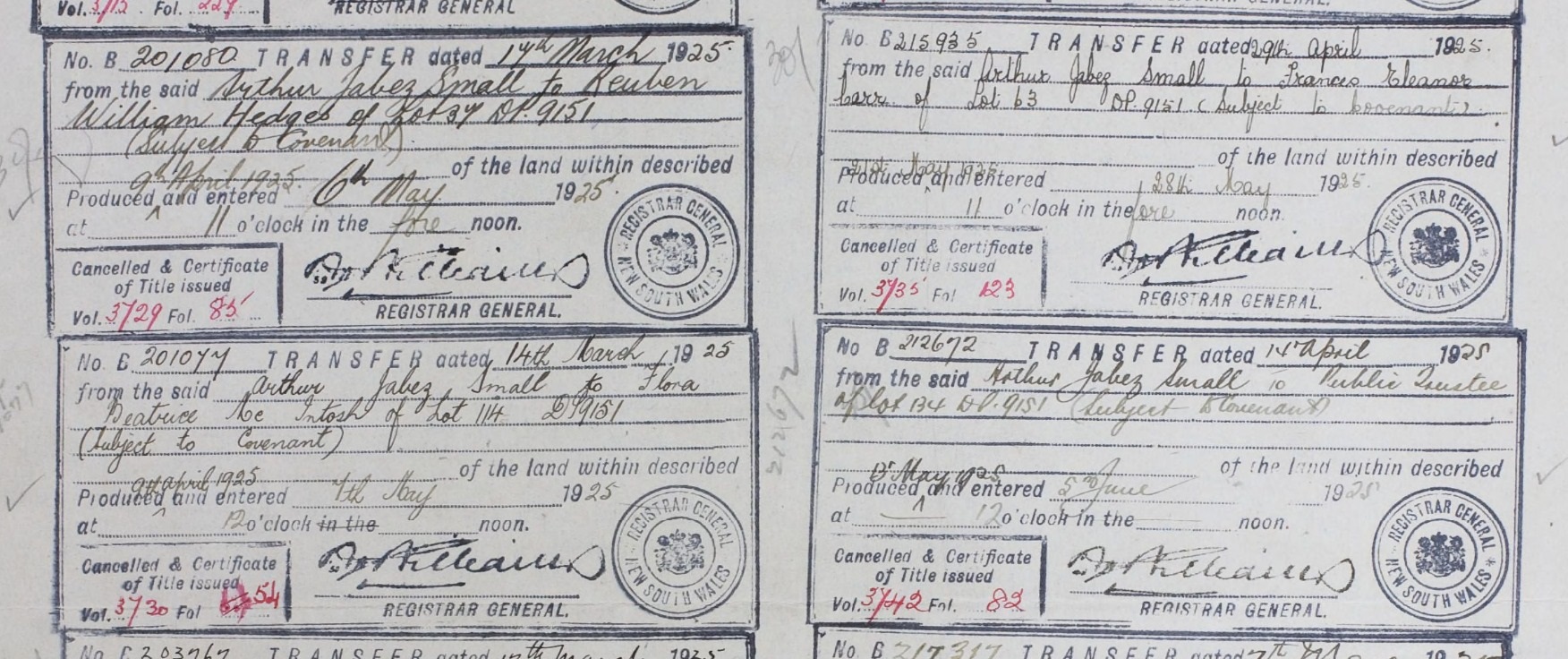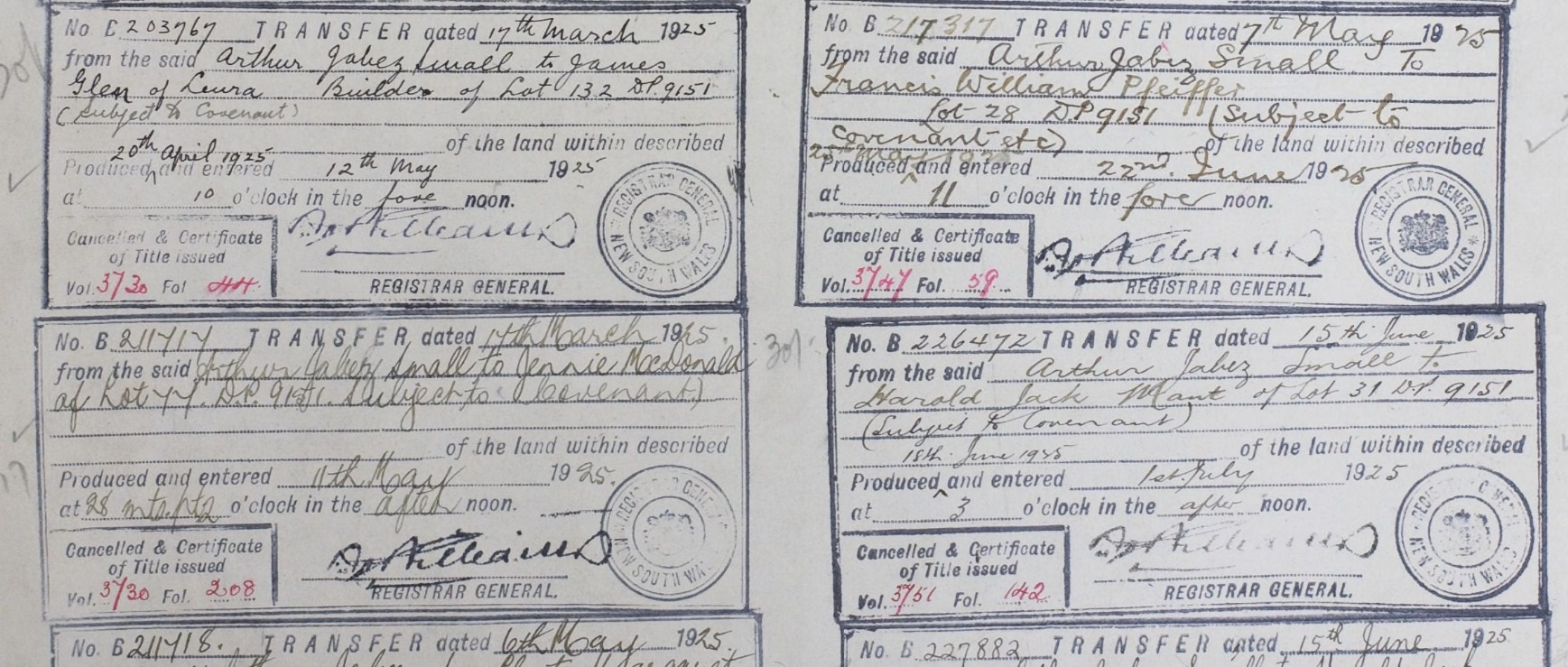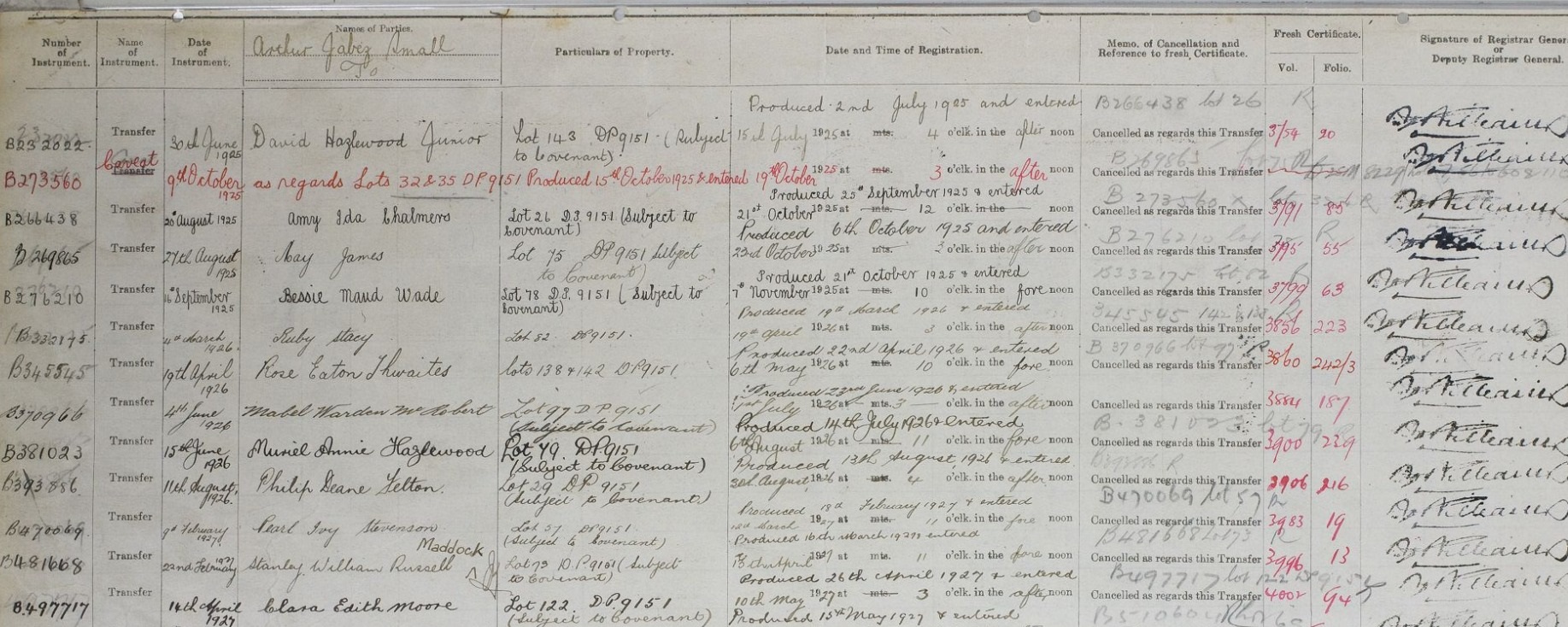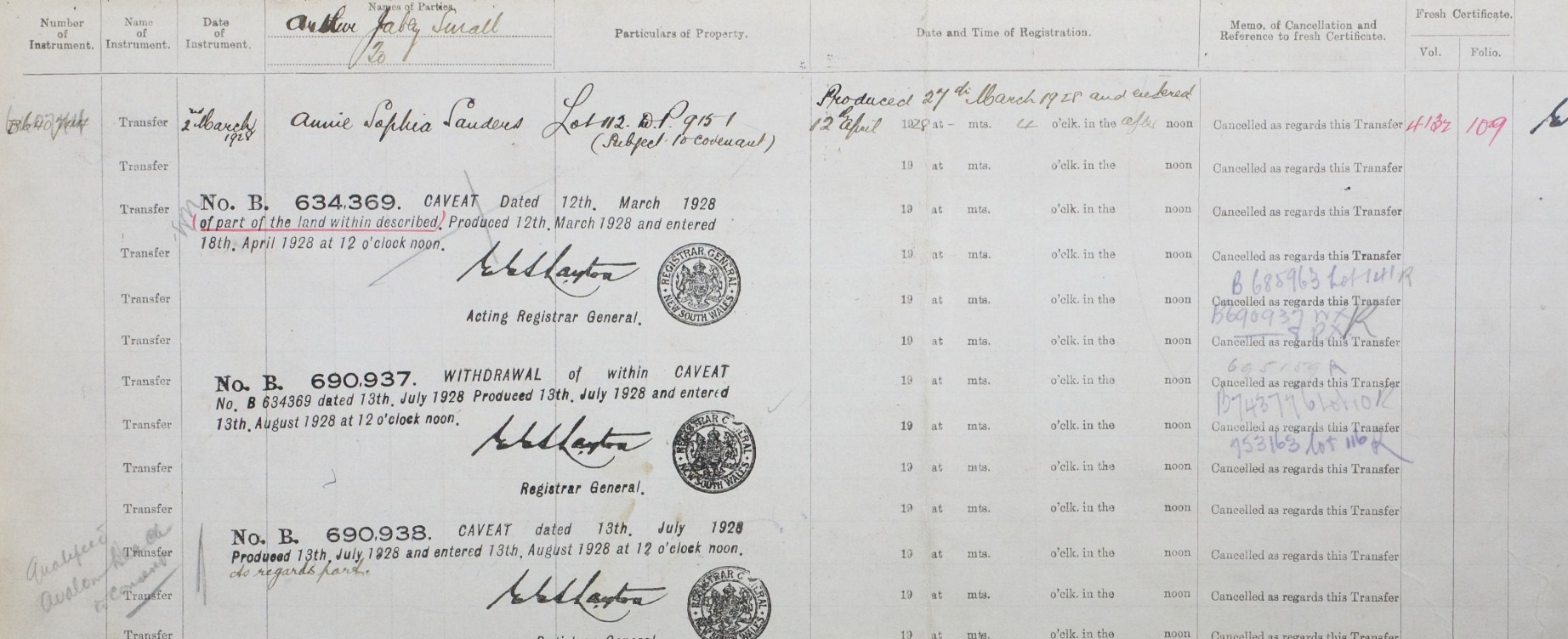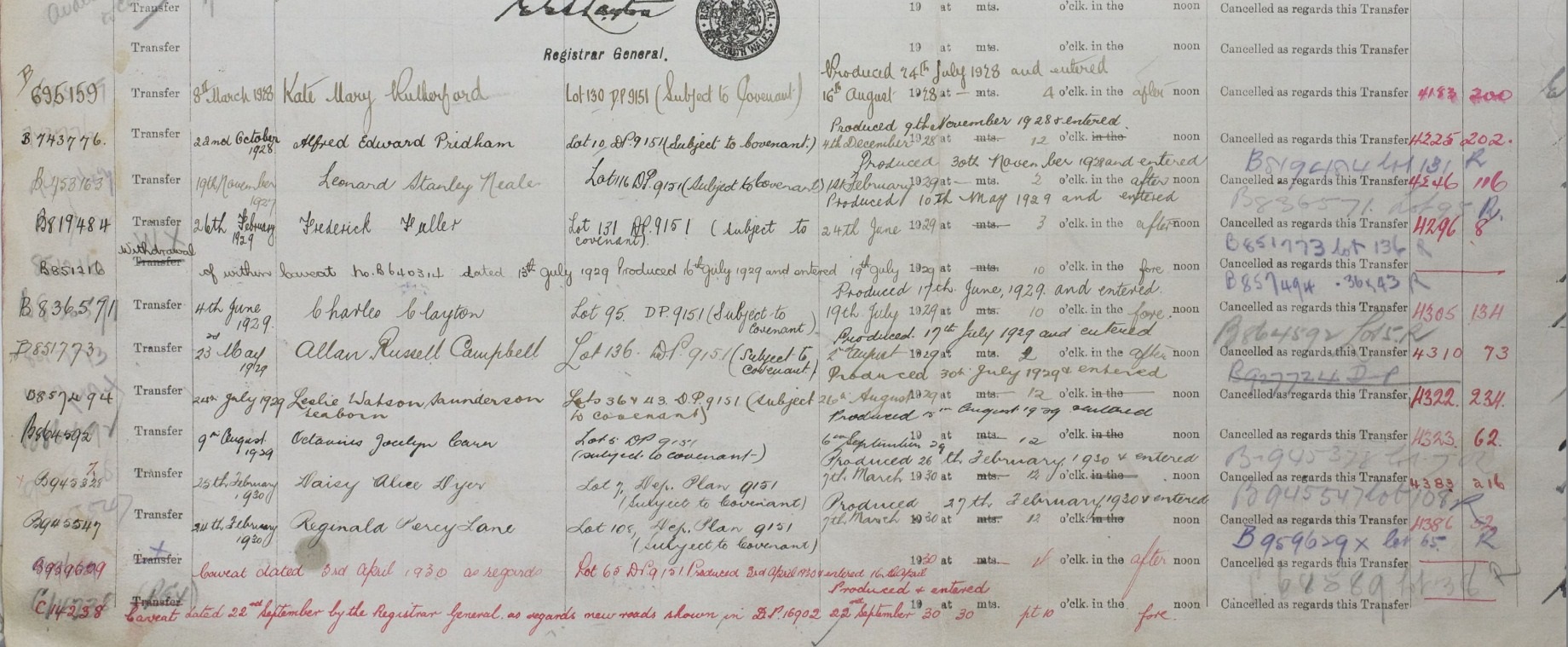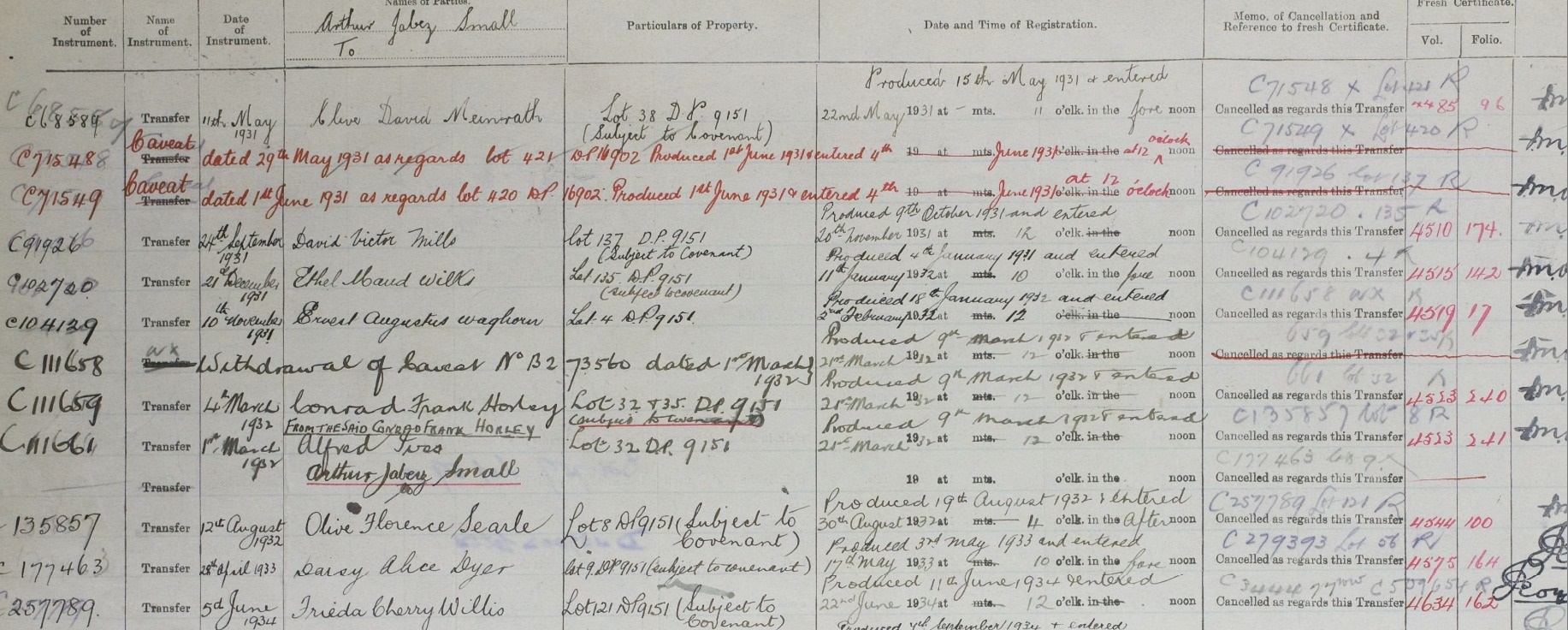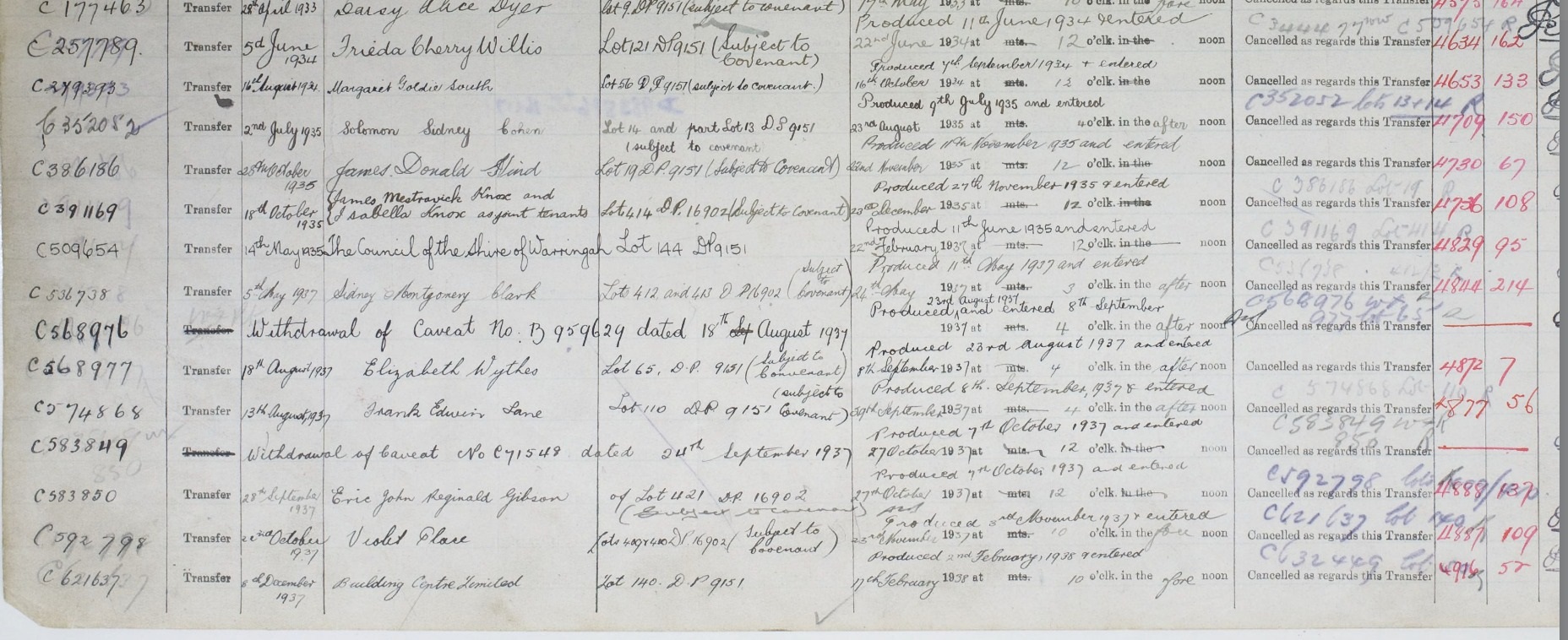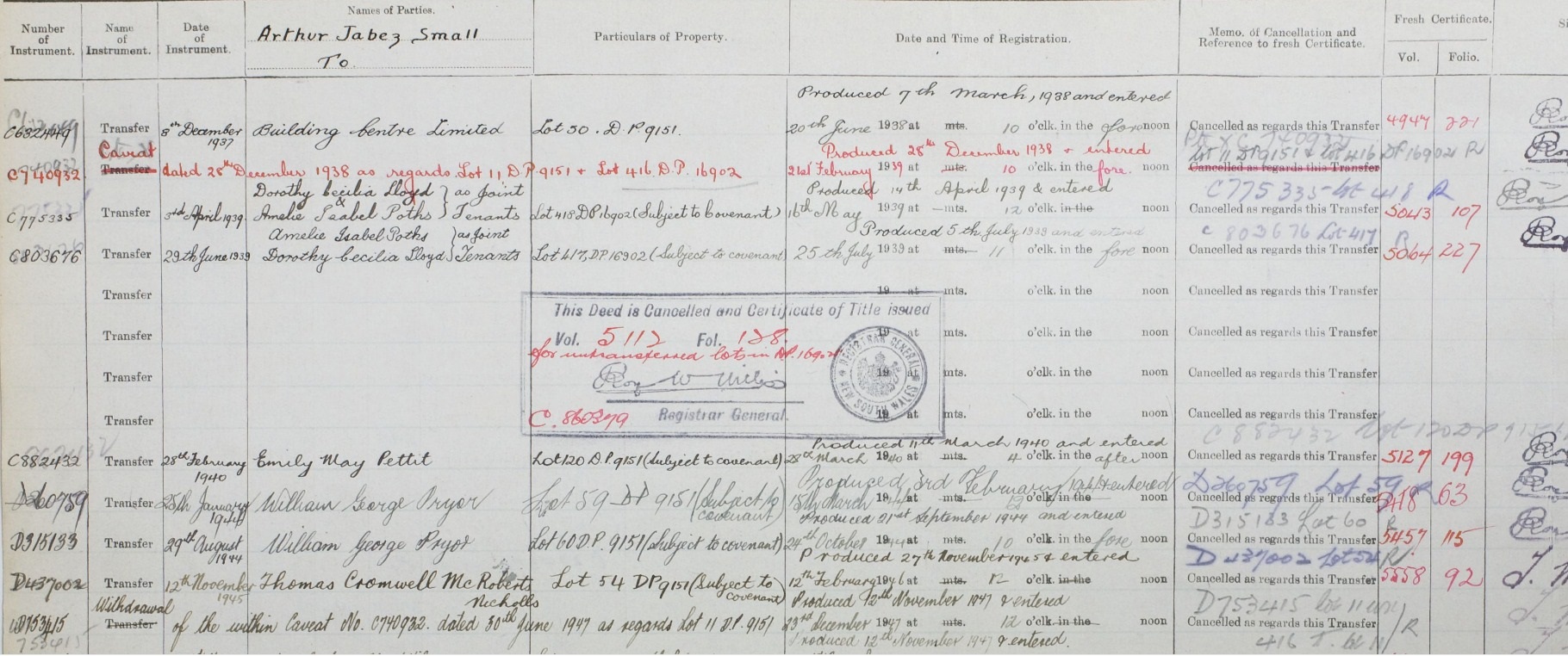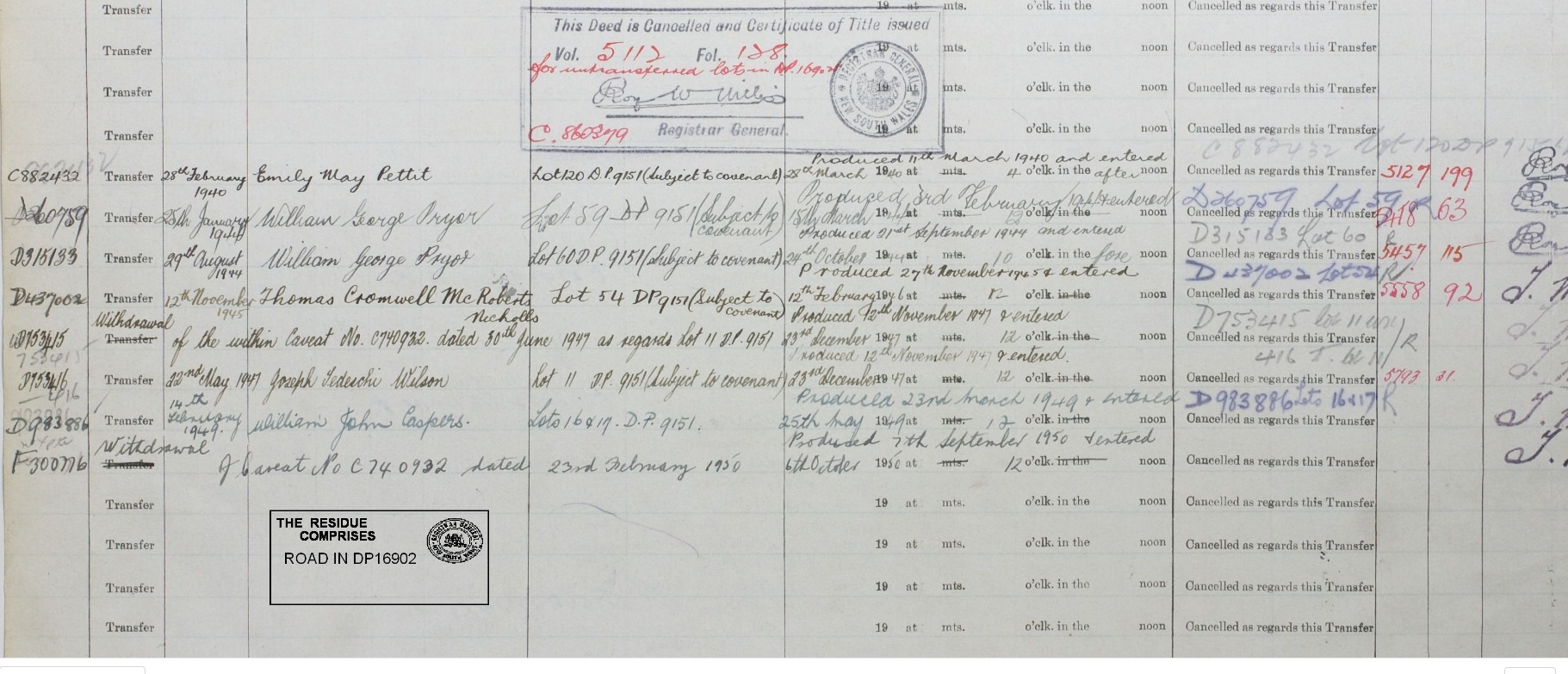 Herbert Clements Lester bought Lots 12, 70, 71 and 72 on February 4h, 1925 (Volume 3708-Folio 155) - Lot 12 was and is the corner of Old Barrenjoey Road and Avalon Parade, the other 3 lots were near the corner of Bellevue avenue and on Avalon Parade. Lot 12 was bought by Stanley Montgomery Wickham on February 28th, 1934: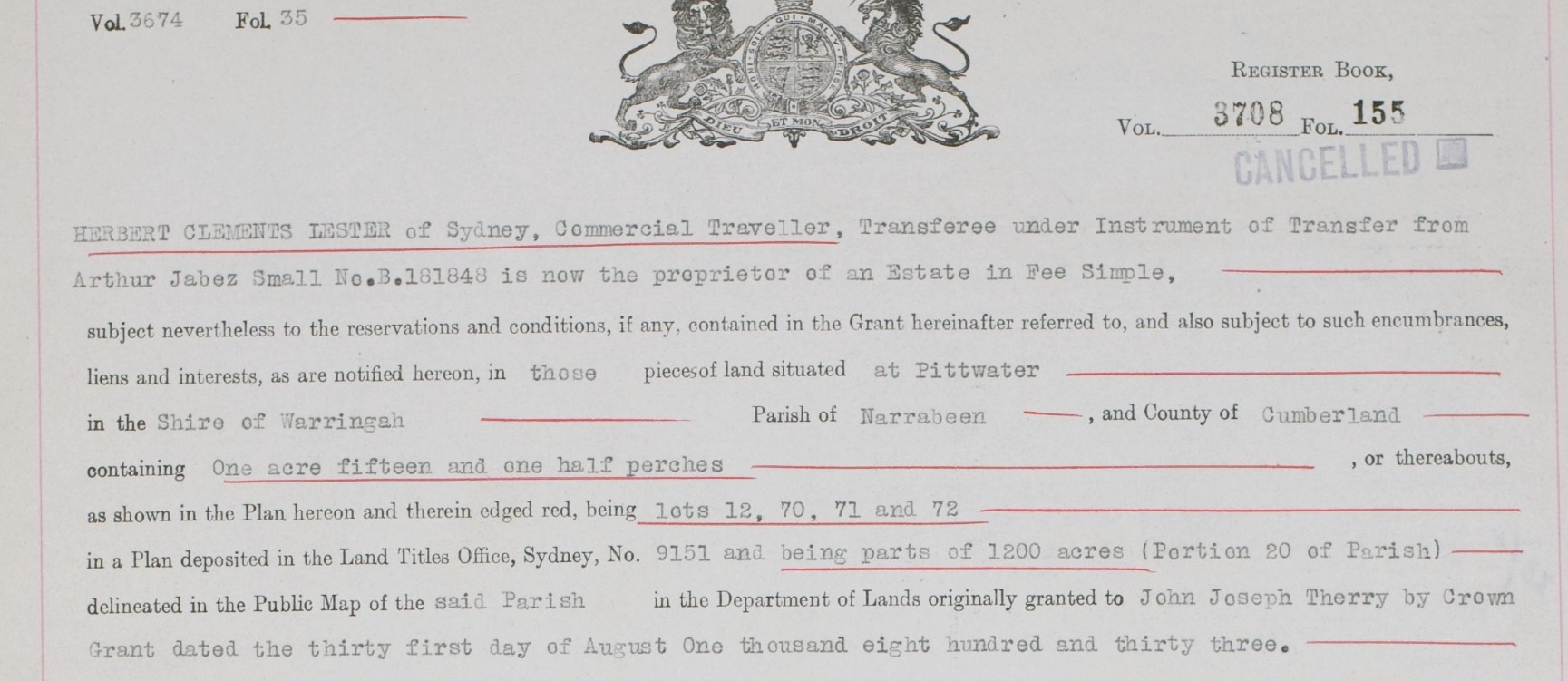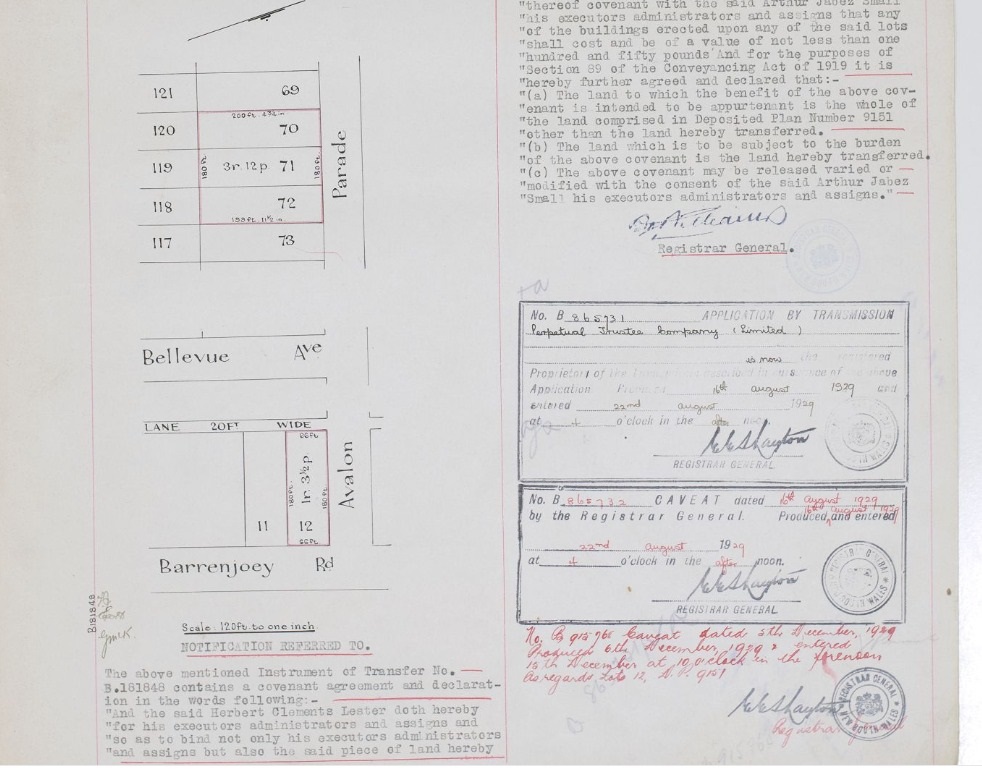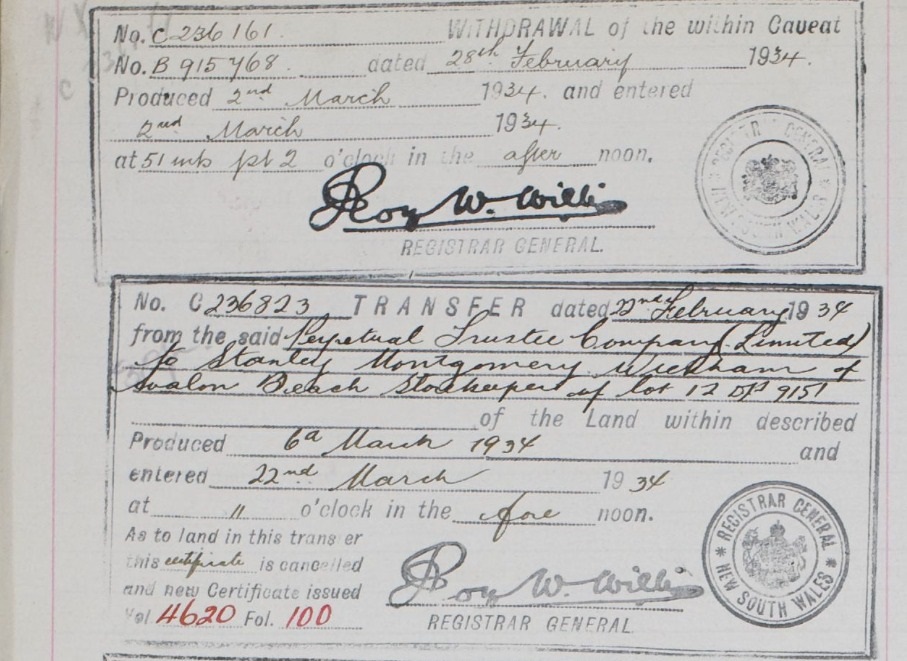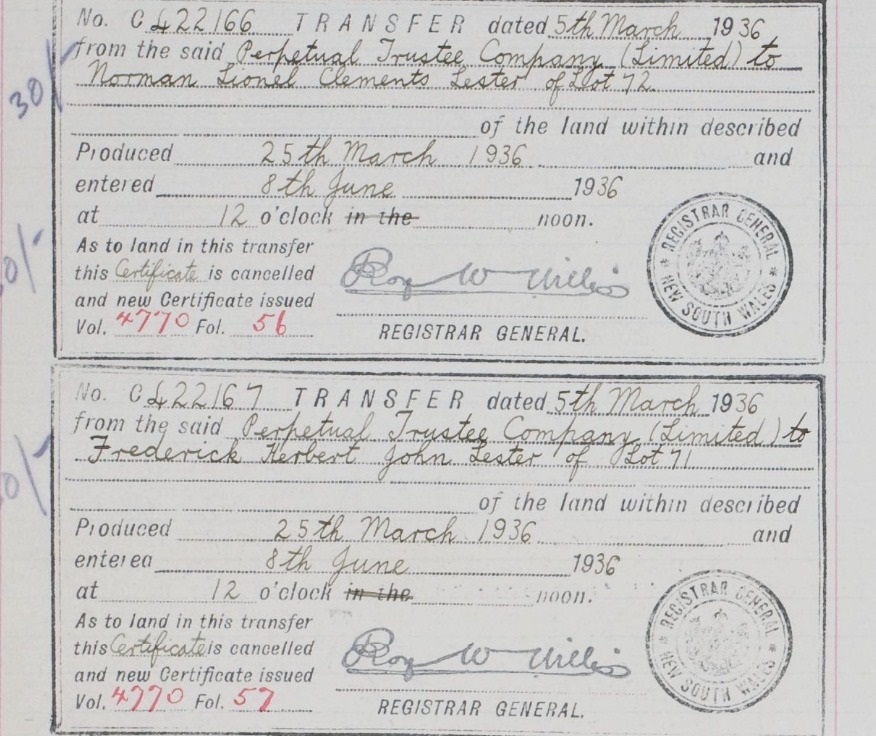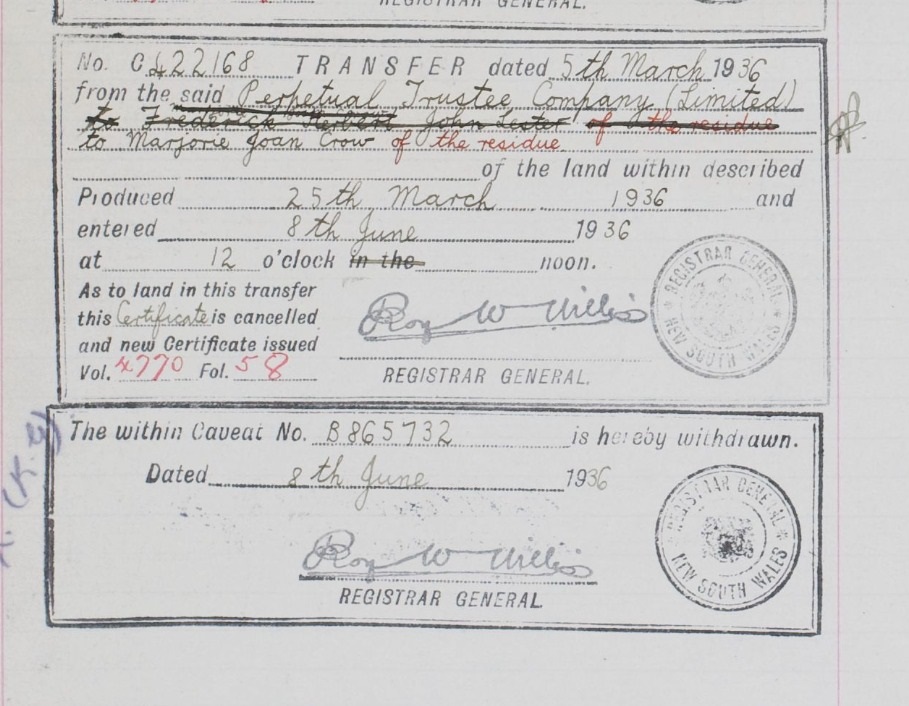 Lot 12 (Volume 4620 Folio 100) was sold on February 22nd 1934 to Stanley Montgomery Wickham. On February 28th, 1934 he took out a Mortgage which was to Rachel Simpson, widow, of Rose Bay. This was discharged on January 20th, 1943.
This Lot comprised the land from the corner of Old Barrenjoey Road and Avalon Parade west to where the current day Post Office is.
Here was built what was named The Dutch Garden and Avalon Beach store. Wickham's - Warringah Shire Council notes from this period:
February 4th, 1929: Avalon Beach & District Progress Association. 16/1/29,- Complaining of the bad condition of Central Avenue.. Referred to "A" Riding Councillors, the Engineer to furnish an estimate for putting the road in reasonably trafficable condition. 21. Came. 16/1/29. (1) Complaining of the condition in which Avalon Parade has been' left between Wickham's Store and the beach, and suggesting certain improvements, (?) requesting that traffic warning signs be erected on both approaches 'to the intersection at Wickham's Store, and also a traffic dome opposite this point, (3) inquiring what is proposed to be done in connection With the interference with the natural drainage across Avalon Parade at Wickham's corner and (4) on the necessity for extending Taylor's Point Wharf another 25 feet, and of the construction of baths adjoining the wharf. Resolved (Crs. Hitchcock, Robertson) ça That £2 be voted for a timber culvert to give a 6-ft. path anen the tennis courts in Avalon Parade, (3) that the Association be furnished with a copy' of the Engineer's report (2) that ion flat the Yclic6 Department be asked to approve of a traffic dome being placed at this junction; and that Mr..AJ. Small be asked whether he intends to proceed with the cutting of a drain as previously arranged
A. M. Wickham. 16/12/1929.- Permission to erect building for sale of drinks, etc. on Avalon Beach. -. Permission refused
Mr. Wickham, 21/7/31, requesting attention be given: to a drainage channel on the northern end of his store at Avalon. Referred to the Engineer for-report, and to interview Mr. Wickham on the subject.
April 26, 1932: By Cr. Austin, seconded by Cr. Hughes, That in regard to Mr. Wickham's' trading kiosk on Avalon Beach Reserve, the rental be reduced from 5/- to 1/- per Week for the period commencing 1st May and ending 31st August of this year. Visit: Avalon Beach Reserve Heritage Marker For Old Kiosk Installed
Mrs. Grace Wickham, 5/9/32, please clear the dead bushes and trees on the reserve at Avalon Beach.-:Referred to the Works Committee for report.
27. S. Wickham, 26/9/32, requesting permission to erect an advertising sign on his land at Avalon Beach, at the corner of Barrenjoey Road and Avalon Parade. Resolved - that permission be granted. (Crs. Hitchcock, Austin)
Wickham family
Stanley Montgomery Wickham 'Stan' (4 January 1876 – 16 August 1960) was a pioneer Australian rugby union player, a state and national representative centre who captained the Australian national side on a number of occasions in the early 1900s. He was tour captain for the inaugural Wallaby overseas tour, that to New Zealand in 1905.
Born in Parramatta, to Sydney and Jane (nee Galvin - married in 1861), S M Wickham was the youngest child and fifth son:
WICKHAM-GALVIN-On Thursday, the 4th instant, by special license, at St. John's Church, Darlinghurst, Mr. Sydney Wickham, to Miss Jane Galvin, both of Sydney. Family Notices (1861, April 9). Empire (Sydney, NSW : 1850 - 1875), p. 1. Retrieved from http://nla.gov.au/nla.news-article60492610

Sydney and Jane Wickham Births - from NSW BDM's
WICKHAM SYDNEY G 244/1862 SYDNEY JANE SYDNEY
WICKHAM ERNEST 13087/1865 SYDNEY JANE PARRAMATTA
WICKHAM EDWARD C 933/1863 SYDNEY JANE SYDNEY
WICKHAM ALFRED G 14229/1868 SYDNEY JANE PARRAMATTA
WICKHAM ANNIE LOIS 16570/1873 SYDNEY JANE PARRAMATTA
WICKHAM STANLEY MONTGOMERY 17948/1876 SYDNEY JANE PARRAMATTA
Mr. Wickham was schooled at Parramatta Marist Brothers followed by Sydney Boys High School graduating in 1889 where he learned his rugby. After school he played for the Parramatta Two Blues in 1893 & 1894 then the Wallaroo club side in Sydney in 1895 and 1896. He lived in Lucknow near Orange, New South Wales from 1896 to 1899 and played rugby there, making representative Country sides for clashes against City in each of those years. In 1900 he returned to Sydney and commenced with the Western Suburbs DRUFC in its inaugural year of competition. He would play 87 first-grade games for the club.
Representative career
Wickham was first selected in a New South Wales representative side in 1895 aged 19 and would go on to make 37 Waratah appearances in a state representative career than lasted till 1906. He made 24 state appearances in matches against Queensland. Howell cites his finest Waratahs game as an 1897 tour match against the visiting All Blacks when he scored two tries and booted a conversion for a rare 22-8 New South Wales win over New Zealand.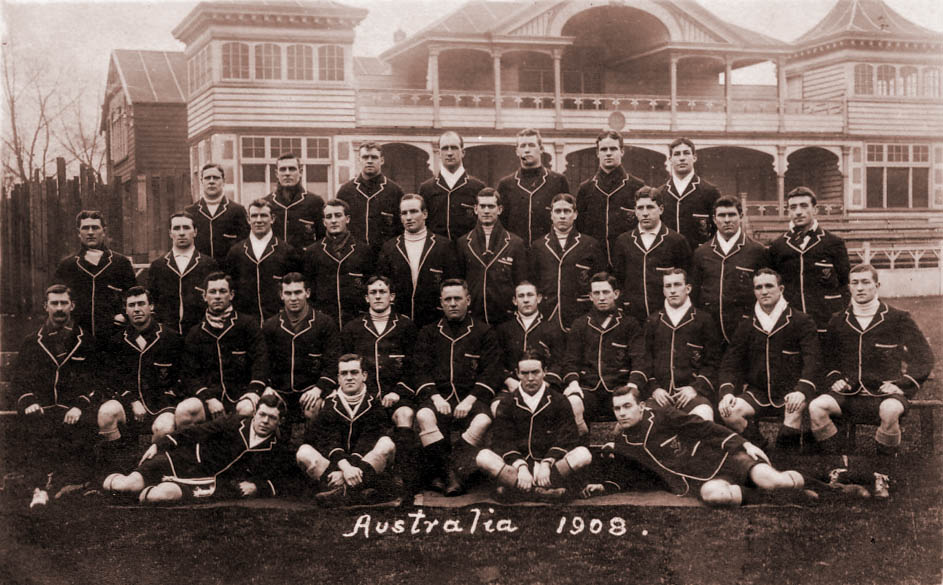 Wickham 2nd row, left with 1908 Wallabies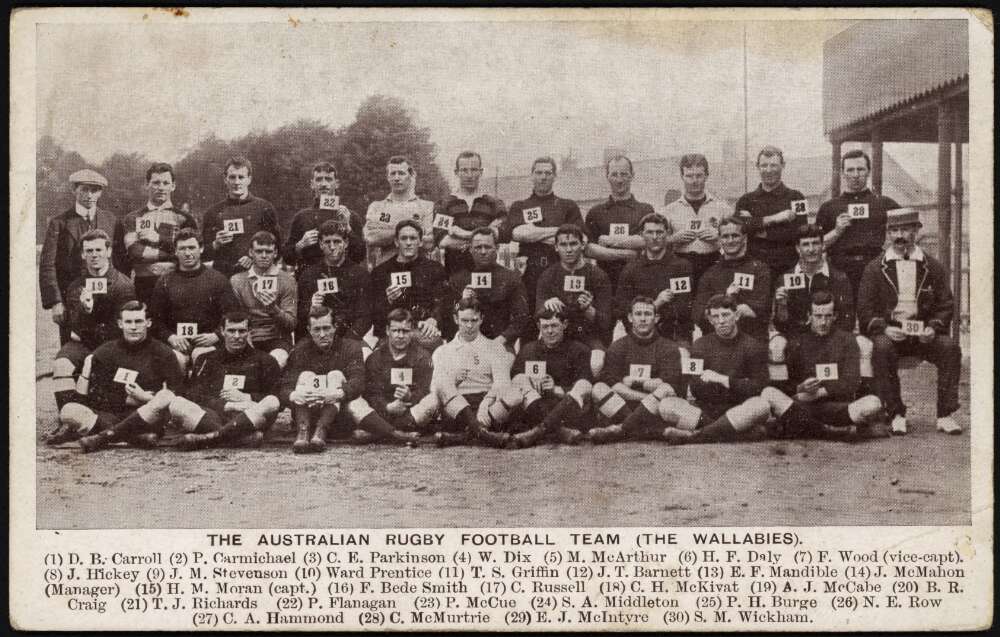 Stan Wickham (#30) with named 1908 Wallabies. (1908). The Australian Rugby Football Team (The Wallabies) Retrieved from http://nla.gov.au/nla.obj-136514118 - National Library of Australia.
He first represented at the national level against New Zealand, in Sydney, on 15 August 1903. He made two Test appearances against Great Britain who toured Australia 1904 and then in 1905 he was selected for the Wallabies tour of New Zealand, the first overseas campaign by an Australian rugby side. He was one of fourteen New South Welshman, who with nine Queenslanders made up a twenty-five strong squad. It was a disappointing tour for the Wallabies who played seven games and won only the last three against Manawatu-Hawkes Bay, Wanganui-Taranaki and Auckland.[2] Wickham played every match on tour and was top-scorer with eighteen points from two penalty goals and three goals from marks. In total he claimed five international rugby caps for Australia, four of them as captain.
Coach
Wickham had been two years retired by the date of the 1908–09 Australia rugby union tour of Britain. New South Wales state selector James McMahon was tour manager and in those days the idea that anyone other than the captain would coach the side was frowned upon. McMahon was initially the only accompanying official but Howell writes that a public campaign resulted in Wickham also being included on the tour as Assistant Manager acting unofficially as coach.
In 1916 he married Grace Kathleen Claire McDonald - the marriage was registered at Randwick. Grace was the daughter of William James McDonald and Jennie. The newspapers of then provide a few details abut this June wedding, including that the Wickhams will live in Manly:
Mr. Stan. Wickham, the well-known old-time Australian Rugby captain and champion, was quietly married on Saturday last at St. Jude's Church, Randwick, to Miss Grace Kathleen Claire McDonald, eldest daughter of the late Mr. Wm. McDonald and Mrs. McDonald, of "Woodbine," Argyle-street, Parramatta. The bride was given away by her brother, Mr. J. McDonald. The Rev. W. J. Cake-bread performed the marriage ceremony, and Mr. Ward Prentice, an old Rugby comrade of the bridegroom and vice-captain of the first Australian team of footballers that toured England and Wales, when Mr. Wickham went home as one of the N.S.W. representatives, was best man.
Among those also present were Mrs. Ward Prentice (the bridegroom's sister), Mrs. J. McDonald, Mrs. Rigglesford (aunt of the bride), and Mrs. Barber. The bride wore a tastily-designed tailored khaki costume, with hat to match. Miss Bonnie McDonald (bridesmaid) wore a mole costume with white cloth trimmings; Mrs. McDonald, mother of the bride, a black coat and skirt. At the breakfast, at St. Jude's rectory, the toast of the occasion was proposed in felicitous terms by the Rev. Mr. Cakebread. Mr. and Mrs. S. Wickham have made their new home at Manly. WEDDING BELLS. (1916, June 17). The Cumberland Argus and Fruitgrowers Advocate (Parramatta, NSW : 1888 - 1950), p. 11. Retrieved from http://nla.gov.au/nla.news-article86071957
Grace and Stan came to Avalon in 1924 with their two young children, Stanley (born 1917) and Lois (born 1923), to take up tenancy of A. J. Small's General Store.
Avalon Beach General Store run by Stan Wickham, on Avalon Parade, New South Wales, circa 1930, Image No.:nla.pic-an24768496, courtesy NLA from album Prospectus photographs of Avalon, 1930
In 1934 the Wickham's had built their own store on the diagonally opposite corner, where the wine store now stands. In fact the Wickham's owned the whole shopfront's from Old Barrenjoey Road up to where Wickham Lane is now.
This was Alexander Jolly's only commercial commission was store for the Wickhams on the corner of Avalon Parade and Old Barrenjoey road. Geoff Searl OAM, President of the Avalon Beach Histrical Society (ABHS) states - 'Architecturally unexceptional but for the expression of structural timbers supporting the tiled awning and the rough-cast walling called 'pebble-dash'. It was also the first building constructed above flood levels, saving it from the inundation experienced by nearby buildings.'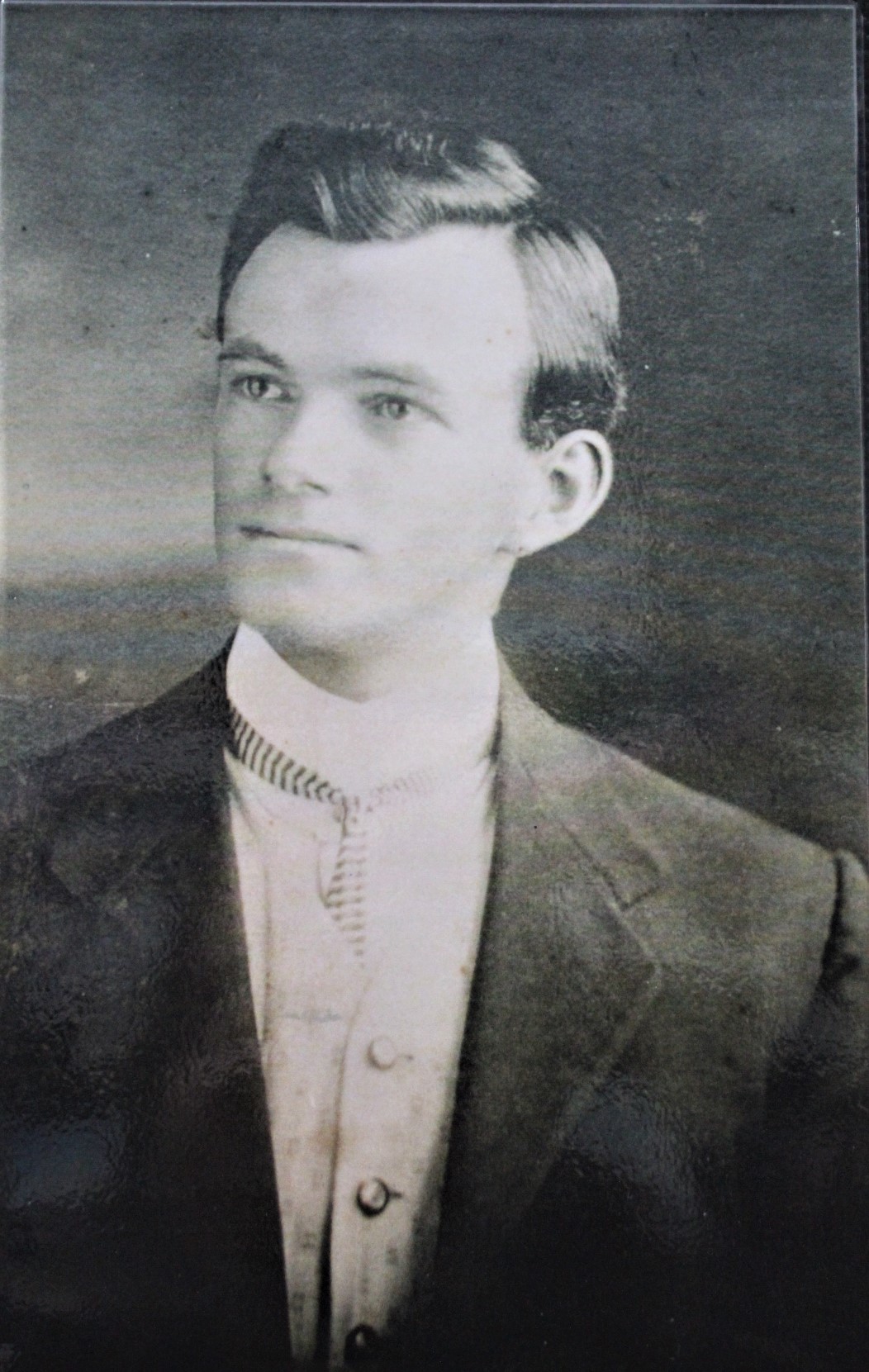 Alexander Jolly. Photo: ABHS
The Post Office, and later Money Order (an early form of local banking) went with them to the new store - a few insights from the papers of then:
CHEAPER RATES FOR TELEPHONES
CASE FOR AVALON AND PALM BEACH
Officially opening the new post office at Avalon, yesterday, the Postmaster-General (Mr. Archdale Parkhill) said that the matter of bringing the district within the cheaper rate of telephone charges enjoyed by the metropolitan area would be gone into. At the present time Mona Vale, the adjoining district, enjoys these privileges, while Avalon and Palm Beach do not. Mr. Stanley Wickham, former international Rugby Union player, has been appointed postmaster. CHEAPER RATES FOR TELEPHONES (1933, May 21). The Sun (Sydney, NSW : 1910 - 1954), p. 3. Retrieved from http://nla.gov.au/nla.news-article228896009
POST OFFICE REVENUE.
"Increase a Sign of Better Conditions."
"A sure indication of Improving conditions throughout Australia is the satisfactory increase in the revenue of the postal department," said the Postmaster-General (Mr. Parkhill), when opening a non-official post-office at Avalon Beach on Saturday.
Telephone revenue, stated Mr. Parkhill, which had shown a steady falling off from 1930 until the middle of 1932, was Increasing steadily. Subscribers in 1930 numbered 520,169; in 1932 the figure dropped to 434,626. It was now 486,764. For the first eight months of the present financial year, there had been an increase of 64,687 in the number of wire-less licences issued. The revenue increase for the first nine months of the financial year was £ 173,375. POST OFFICE REVENUE. (1933, May 22). The Sydney Morning Herald (NSW : 1842 - 1954), p. 11. Retrieved from http://nla.gov.au/nla.news-article16966504
A reason, possibly, why the Wickhams held on to this important local service:
Football Sons of Politicians
THERE will be a political flavor about the football match between the second fifteen of the G.P.S. and the Hawkesbury College, set down for tomorrow. Figuring in the G.P.S. team are the names of Theodore and Parkhill. One is the son of the Federal Treasurer, Mr. Theodore, and a student at Riverview, and the other, a Scots College boy, the son of Mr. Archdale Parkhill, Nationalist M.H.R. for Warringah.
Two Fine Specimens
YOUNG Theodore is "rake" and, according to young Parkhill, he knows his business, but it is to be expected that fathers and politics will be subjects taboo while the sons are fighting for the same objective. Physically, Theodore is like his father, being a solid, well-built chap; but young Parkhill is 6ft. lin., and is thus at least half a foot taller than his dad. In addition, he differs from his father in being an undeniable "Red." for he has locks that vie only with a setting summer sun.
George Cooper Turns Golfer
ONE time if a golfer sliced into the lilies, Mr. George Cooper would have called out the special police patrol. That was when he filled the office of Superintendent of Parks to the City Council; now that he is curator of the links at Avalon Beach, allowance is made for human frailty. Mr. Cooper is enthusiastic about his nine-hole course, set in an amphitheatre, protected from the sea by natural mounds, and besieged at week-ends by golfers of both sexes. THE TALK OF SYDNEY (1931, August 28). The Daily Telegraph (Sydney, NSW : 1931 - 1954), p. 6. Retrieved from http://nla.gov.au/nla.news-article246717352
Avalon Post Office

The Postmaster-General (Mr. Parkhill) advises that arrangements have been made to establish money order and savings bank facilities at Avalon Beach post office from October 1. Avalon Post Office (1934, July 16). The Sun (Sydney, NSW : 1910 - 1954), p. 8. Retrieved from http://nla.gov.au/nla.news-article229573186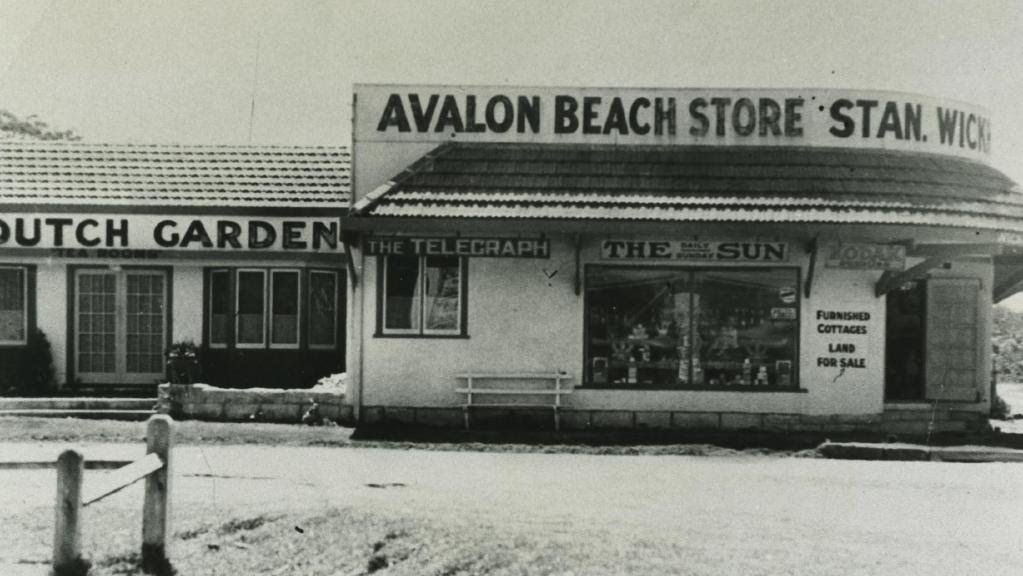 Wickham store - Circa 1934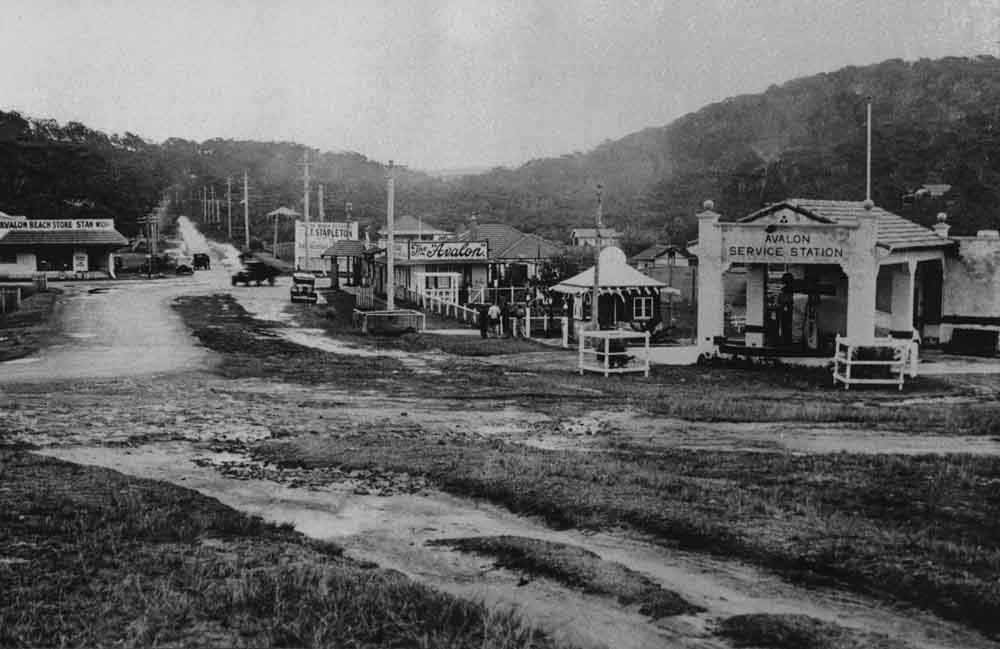 View along Avalon Parade in 1930's- ABHS photo
''This classic photo shows the commercial area of Avalon Beach in the 1930s. 'Avalon Beach Store' was built by Stan Wickham in 1934 and in the same year, the 'Avalon Service Station' and the neighbouring NRMA Patrol Hut were built by A.J. Small. J.T. Stapleton's huge real estate advertising sign and agency has been erected on the northwest corner of Avalon Parade and Old Barrenjoey Road (the old Westpac site). Note the condition of the surface of Avalon Parade, especially as it begins to climb the headland.'' - Geoff Searl OAM, ABHS
While Stan was out making deliveries Grace would run the store, including the Post Office within the store, redirected telephone calls, handled holiday lettings for the cottages and homes as they sprang up, raised her children and as a nurse, acted as the local GP until a doctor had settled in the valley of Avalon.
On a tragic note, she also took the telegram which informed her of her son being shot down over Germany in 1939 whilst a flier for the Royal Air Force.
WICKHAM.-December 18, killed on Western Front, serving with the R.A.F., Pilot Officer Stanley Macdonald (Mac) Wickham, beloved son of Stan and Grace, and brother of Lois, of Avalon Beach. Family Notices (1939, December 23). The Sydney Morning Herald (NSW : 1842 - 1954), p. 10. Retrieved from http://nla.gov.au/nla.news-article17642165

AIRMAN KILLED
Son of Stan Wickham
Pilot-Officer Stanley McDonald Wickham (22), who died on Monday while serving with the R.A.F., was a son of Mr. Stan Wickham of Rugby Union fame, and a grandson of the late Mr. Sydney Wickham, who preceded Mr. Syd. Davies as town clerk of Parramatta. His parents, who reside at Avalon, received the news yesterday In a cable from the British Air Ministry.
"Although the cable just says he was killed in an aircraft accident," Mr. Stan Wickham said last night, "we think he was serving on the Western Front.
Educated at North Sydney High School young Wickham gained his advanced A flying certificate as a member of Sydney Aero Club. He left Australia nearly two years ago to take up a four year commission with the R.A.F. AIRMAN KILLED (1939, December 20 - Wednesday). The Cumberland Argus and Fruitgrowers Advocate (Parramatta, NSW : 1888 - 1950), p. 1. Retrieved from http://nla.gov.au/nla.news-article106204407
AUSTRALIAN IN R.A.F. CASUALTY LIST
LONDON, Monday. 4
A Royal Air Force casualty list announces that Pilot-Officer S M Wickham who was born at Parramatta (NSW) has been killed on active service. Pilot Officer Wickham's father lives at Avalon near Palm Beach. AUSTRALIAN IN R.A.F. CASUALTY LIST (1940, January 2). The Argus (Melbourne, Vic. : 1848 - 1957), p. 3. Retrieved from http://nla.gov.au/nla.news-article11289589
The R.A.F. casualty list includes Pilot Officer S. M. Wickham, of Avalon Beach,
New South Wales, and acting-Flight Lieutenant E. J. Heatherington, of Timaru, New Zealand.
Both were killed on active service.
The sixteenth casualty list contains 66 names.
Details are :
Killed in action 5.
NAZIS LOSE TWO 'PLANES IN RAID (
1940, January 3
).
Northern Star
(Lismore, NSW : 1876 - 1954), , p. 1. Retrieved from
http://nla.gov.au/nla.news-article101492779
Fortunately this little report allows us to know their son had some fun while here:
CONSTABLE: Do you know that you should not be driving a car with your arm around a young lady and with her head on your shoulder?
Young Man: I admit that; but look at her; wouldn't you put your arms around her, too?
Laughter swept through the room as Manly police court to-day heard, in evidence, of this dialogue between Constable Adams and Studley Walter King, of Salisbury-road. Rose Bay. The constable, according to evidence, had smiled and said, "Sorry, show me your car licence, please." King had been charged with having, at Pittwater-road, Collaroy, on June 7, driven a car of which ho did not have proper control. "AH Too Common" Police evidence stated that King was travelling at 25 miles an hour. Mr. J. H. Yeldham (for King) asked the magistrate to administer a caution, but Mr. Arnold, S.M.. in fining King 30s, with 5s costs, remarked, "The practice is all too common."
At the same court, Stanley McDonald Wickham, of Avalon Beach
, on a similar charge, was fined CI, with 5s 6d costs. Sergeant O'Leary, police prosecutor, said that
on the night of June 20 Wickham was driving his car at 15 miles an hour at North Steyne, and cut sharply in front of a P.D. car
.
Defendant had his arm around a young lady.
Wickham Lane, running beside the Post Office's present site is named after the Wickhams. The request initially came from residents soon after their son lost his life, and then another came from the RSL and would clearly have been made to honour the young man lost as well as the family who gave so much to Avalon Beach during its formative years. Warringah Shire Council Minutes of Meetings provide:
Meeting held February 2nd, 1940: E. Morehead: 16/1/40, suggesting that as old Barrenjoey Road is now being put into good order it is worthy of a new name, and perhaps could be named after a British Stateman, or better still, called Wickham Road, as the son of Mr. Wickham, at whose store the road finishes, has paid the supreme sacrifice for his country. Motion Lost. Name to remain the same.
Meeting held on July 11th, 1950: Avalon Beach RSSAILA, 4/7/50 requesting that the name "Wickham Avenue' be given to the lane adjoining the R.S.L. Clubhouse instead of "Wickham Place", as already approved. Resolved; That the Council agree to the change of name. (Crs. Butcher, Harries)
Meeting held on September 5th, 1950: 5) Avalon Branch RSSAILA, 23/8/50, inquiring whether the planting Council would be prepared to supply ornamental trees for planting along Wickham Avenue, leading to the Branch's hall from Avalon Parade. Resolved, - That trees be supplied to the Sub- Branch for planting et about 30-ft. spacing, as recommended by the Engineer.
Meeting held on April 30th, 1951: Avalon Branch RSSAILA, 9/4/51, requesting that consideration be given to laying a concrete path along Wickham Avenue from Avalon Parade to the land owned by the Sub-Branch, stating Avenue that the Sub-Branch has, at its own expense, placed quantities of sand in the Avenue, and requesting that early consideration be given to this request as Wickham Avenue is the only access 19. to the Hall. Resolved, - That £40 be voted for work on this roadway, the work to be treated as urgent. (Crs. Berry,Wheeler)
The Lane's name originally extended right through to Dunbar Park. That section between Avalon Parade and the park was officially changed in 1988 to honour a local doctor. The section that runs from the post office to Avalon Public School remains 'Wickham Lane'.
Alison Bosley (Grace is her Great Aunt) explains that this was the path they used to use to go to the shop and later the tea rooms beside it.
"They lived in Central Road, in a cottage called 'Mitta Mitta' and that was the path they walked along to go to work" Alison explained a few years ago.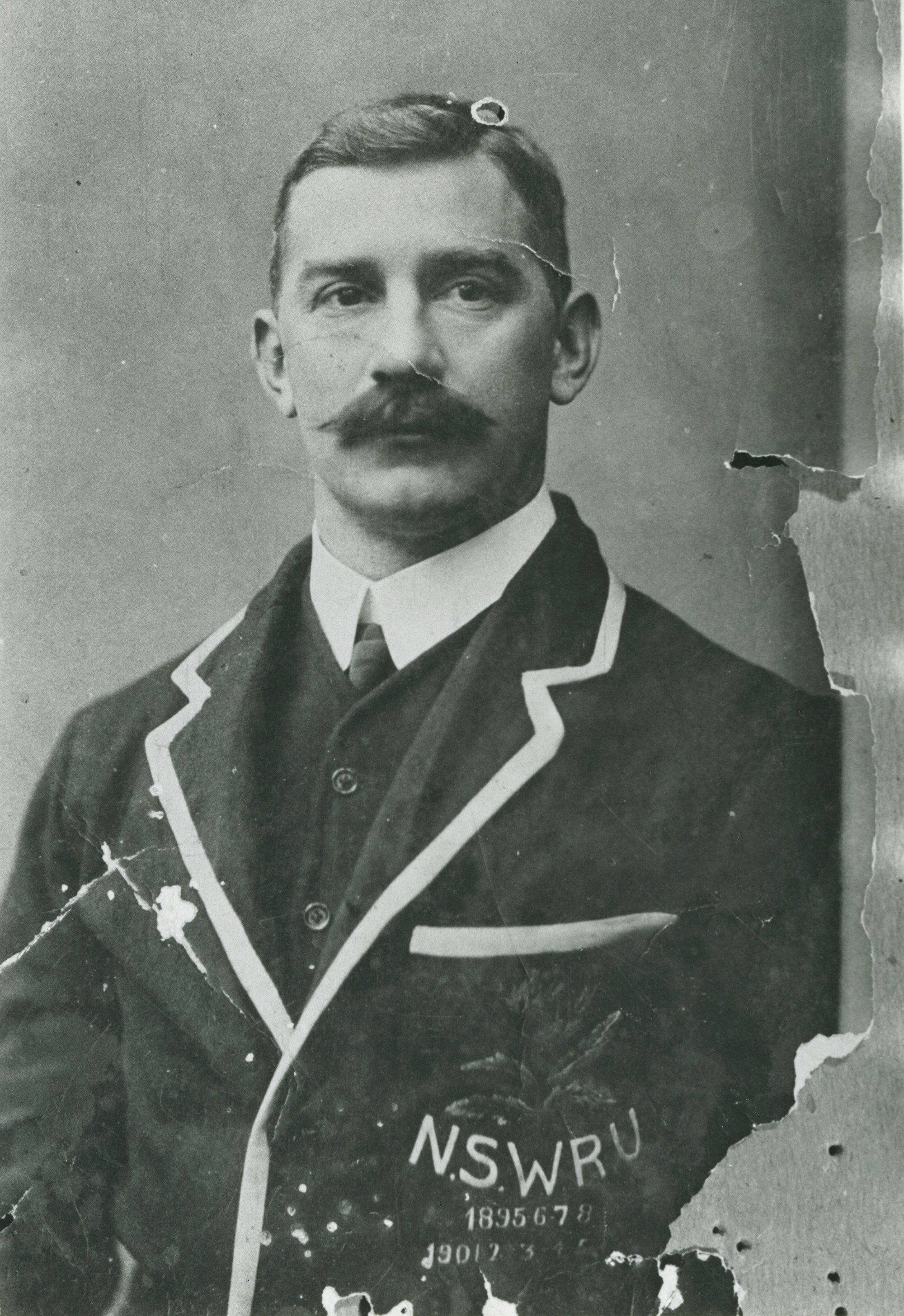 Stan Wickham circa 1902/1905 - photo courtesy ABHS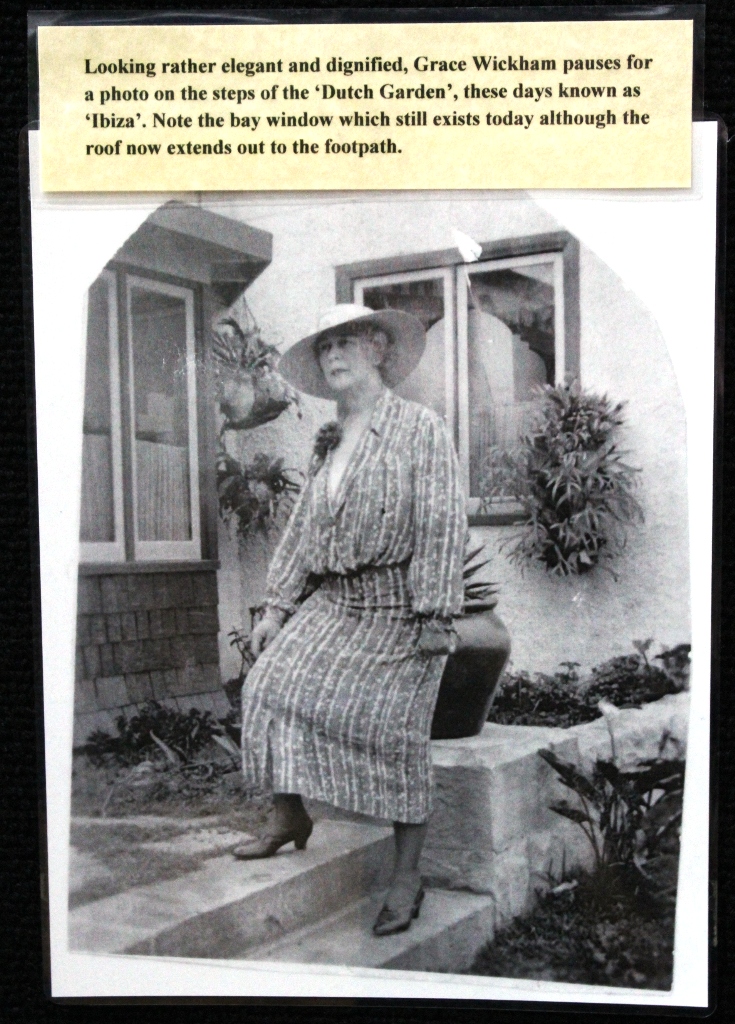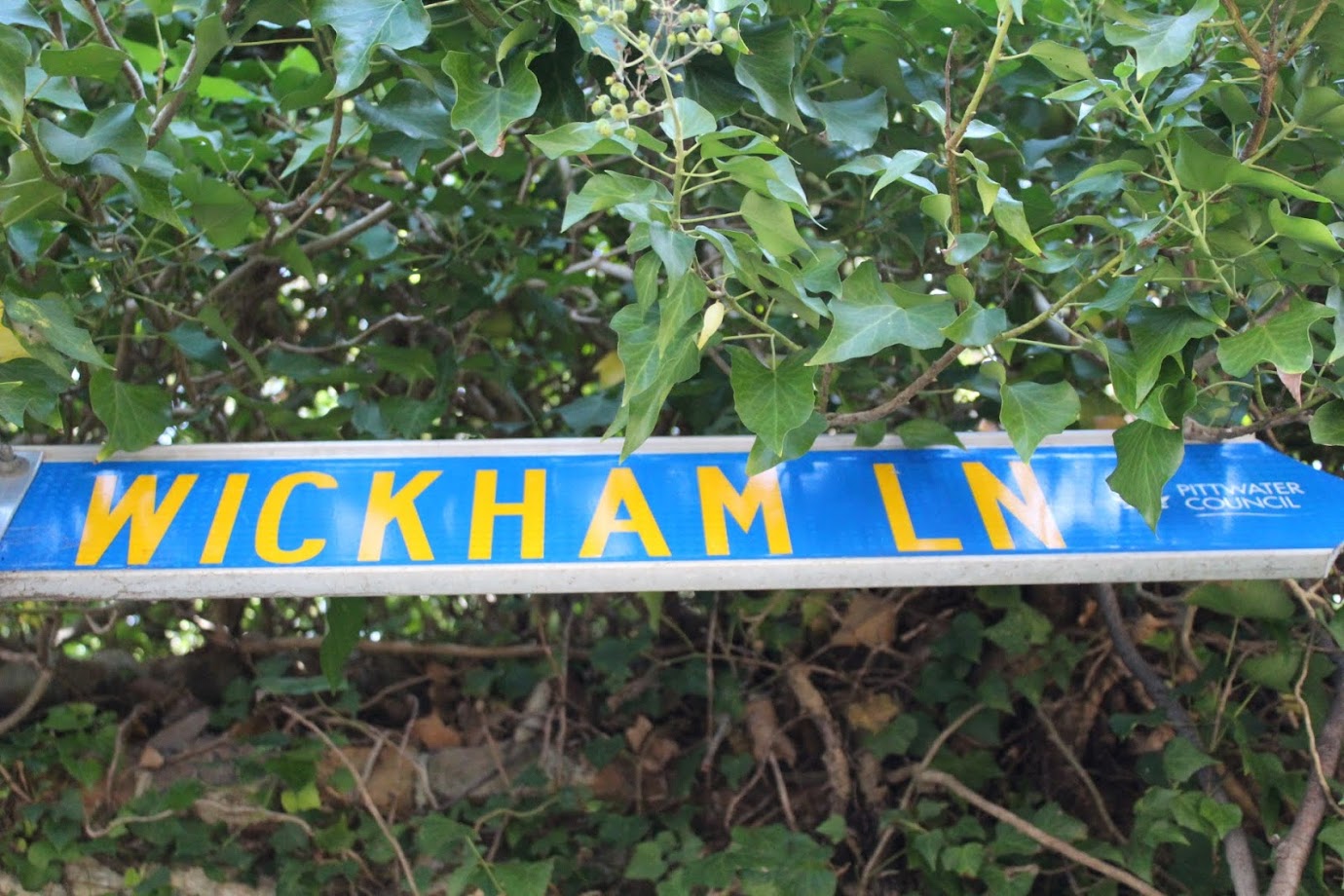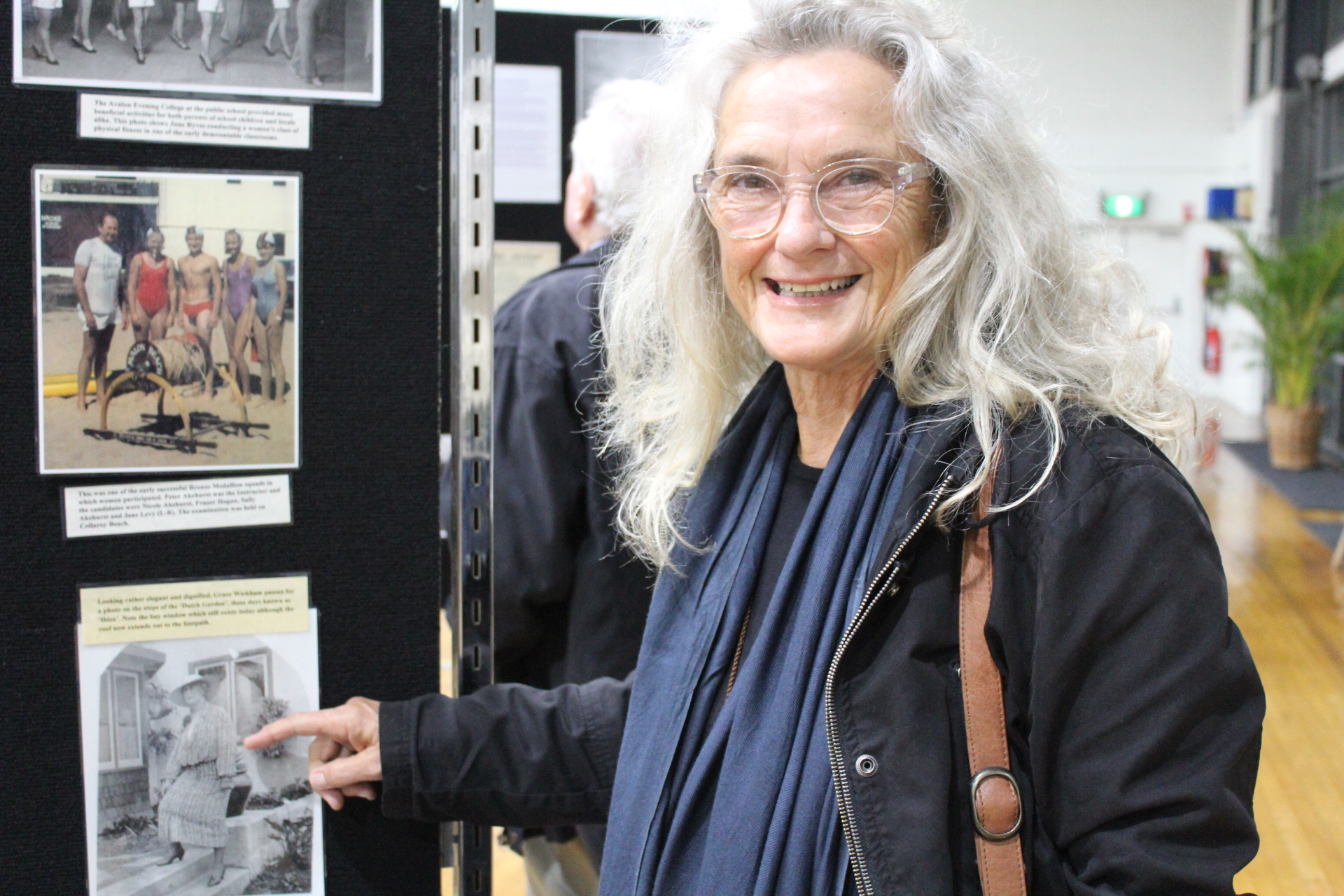 Alison Bosley at the 9th Great Historic Photographic Exhibition of the ABHS, with her aunt
Stan Wickham was also a foundation member of the Avalon Beach SLSC. The Avalon Beach SLSC, and a reel and line on the beach, existed long before a clubhouse. Warringah Shire Council's Minutes of Meetings notes: 17/12/1923: Resolved, - That maintenance Man Oliver be instructed to return to Mr. Small the life line which he holds, and the surf reel at Avalon Beach, and return the other line to station.
Mr Small and Mr Wickham and others met at Mr. Small's Avalon Beach home on Sunday, March 8th, 1925 - please note that it should be an 'A' instead of H for Mr. Small's initials:
A CLUB FOR AVALON.
A surf life-saving club has been formed at Avalon
,
the spot rendered famous by the song,
or vice-versa. A meeting was held on Sunday at the residence of Mr. H. J .Small, who was appointed president. Mr. Stan Wickham the Rugby Union International, is hon. secretary-treasurer of the new club. THE SURFERS. (
1925, March 13 - Friday
). Arrow (Sydney, NSW : 1916 - 1933), p. 12. Retrieved from
http://nla.gov.au/nla.news-article103545114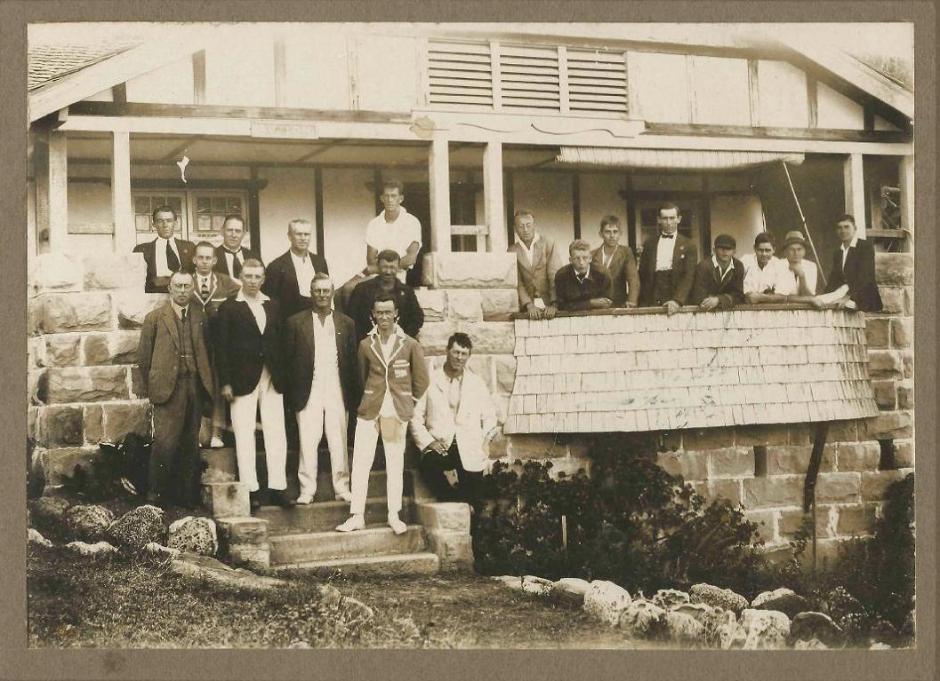 The foundation meeting at 'Avalon' (name of House) - Arthur Jabez Small's weekender in Bellevue Avenue, Avalon Beach - on the steps stand Dr. and
Sydney dentist, Arthur Cecil Hanson with A J Small (second from left in white trousers) on his right, Stan Wickham and Bert Paddon (also white trousers - born 1906) to his left. Also among these founders of Avalon Beach is A G (Tom) Hanson - verandah, and Small's son Geoff is on the far right of the verandah, who was also in the first squad. Third boy from left in balcony bay alcove is Neville Fox, gentleman without collar back row of those on steps looks like Mr. Henry Fox while the tall lad beside him looks like Vincent. If you compare the faces in this picture with those of the
Fox-Williams wedding picture
As noted above, Stan Wickham was a champion sportsman prior to coming to Avalon - numerous articles explain:
WHAT'S BECOME OF

No. 48 STANLEY WICKHAM
STANLEY WICKHAM, as a Rugby Union wing-three-quarter, carved out a niche in the temple of sporting fame by the slickness of his dodging preparatory to shooting over the goal-line and scoring. He had this instinctive trickiness as a boy at school in Parramatta.
He carried it with him into senior football with the old Parramatta Club in 1893, a boy on the end of a three-quarter line of men.
When the old "Parra" club went west, he linked up with the Wallaroos, and in the colors of that famous old club added to his fame. In time the Wallaroos had to make way for district clubs. He then captained and starred as goal-kicker for Western Suburbs, in the first grade, and closed the chapter in 1908.
Stan Wickham was always a very pleasant sportsman. He still is. As a member of the New South Wales team in New Zealand in 1901 In the first match at windy Wellington, ho astonished the natives by kicking a goal from an angle they reckoned impossible in in the gale. When he had fully developed he weighed about 12 stone and generally played in the centre.
There is no man in the game today, who can dodge as Stan Wickham used to. It was a sidestep and then off.
He once literally went through four Queenslanders close to the line, and then scored.
In representative Rugby he scored 120 points — 14 tries, 10 goals, 10 penalty goals and 2 goals from marks. His goal-kicking was so good that there is no one to-day his superior. At one period he lived in Lucknow, and then played with Central Western, whose headquarters were at Orange. They had a great side at the time.
Stan's honors included representing N.S.W. against New Zealand, Maoris, and Queensland — 30 matches in all. Perhaps he has a Wallabies cap, too, for he went to England in 1908 with the first Australians as assistant-manager. Another of Stan's records is that he has posted "The Referee" week by week for well over thirty years to a friend in South Africa.
What's become of Stanley Wickham?
In his own words, he has "settled down" to some steady business. He has a prosperous store serving the fashionable Avalon district, near Palm Beach. He finds it too far away to follow football regularly, and the fact that he is also the local postmaster restricts his wanderings. But he could not resist the Test Match last Saturday, at the Sydney Cricket Ground, and enjoyed his first view of this Springbok team. An old knee injury prevents Wickham from indulging in anything more than an occasional round of 'golf'.
LIKE Mark Twain's famous pre-demise 'obituary,'
our recent reference to ex-Parramatta and Rugby Union international, Stan Wickham, as the 'late,' was 'somewhat premature.'
Stan
, of course (like Johnie Walker)
is still going strong at his seaside home at Avalon Beach and, come January next, he'll be 80 years young.
'Tell the folks in Parramatta that I'm feeling as fit as a fiddle,' said Stan', when I phoned him to apologise for having inadvertently written him off this world's ledger. Stan, who was playing with Parramatta Rugby Union Football Club when the team temporarily folded up in 1884, is sad about the side's present eclipse. ''Tell the boys I'm open to an offer,' he cracked as we hung up. ROUNDABOUT (
1955, August 17
).
The Cumberland Argus
(Parramatta, NSW : 1950 - 1962), , p. 1. Retrieved from
http://nla.gov.au/nla.news-article131388162
Their daughter was a war bride and Grace went to live with her in America
:
Mac Arthur represented at officer's wedding
General was represented by a U.S. Colonel at St. Philip's Church last night at the wedding of Miss Lois Wickham and First-Lieut. Dal Koonce, U.S. Army.
This is believed to be the first time General MacArthur has been represented at a wedding in Australia. Lieut. Koonce Has been attached to General Mac Arthur 's headquarters for nine months. Six high-ranking U.S. officials also were present.
Lois, 19, is the only daughter of Mr. and. Mrs. Stan Wickham, of Avalon Beach. Lieut. Koonce, 30, is the only son of Mr. and Mrs. W. Koonce, Larchmont Avenue, Hollywood. The bride's father is a former international -footballer. Her only brother is believed to have been the first Australian killed in France this war.
Lieut. Koonce had to wait three months for official permission to marry.
The bride said yesterday: — "Dal and I met over coffee in a
café
last Anzac Day. "We did not fall in love at -first sight and would probably never have seen each other again but for a chance meeting at a party the next weekend. "After that we met regularly, and became engaged on my 19th birthday." Lieut. Koonce could not obtain leave for a honeymoon, but he says there will be time enough for that after the war.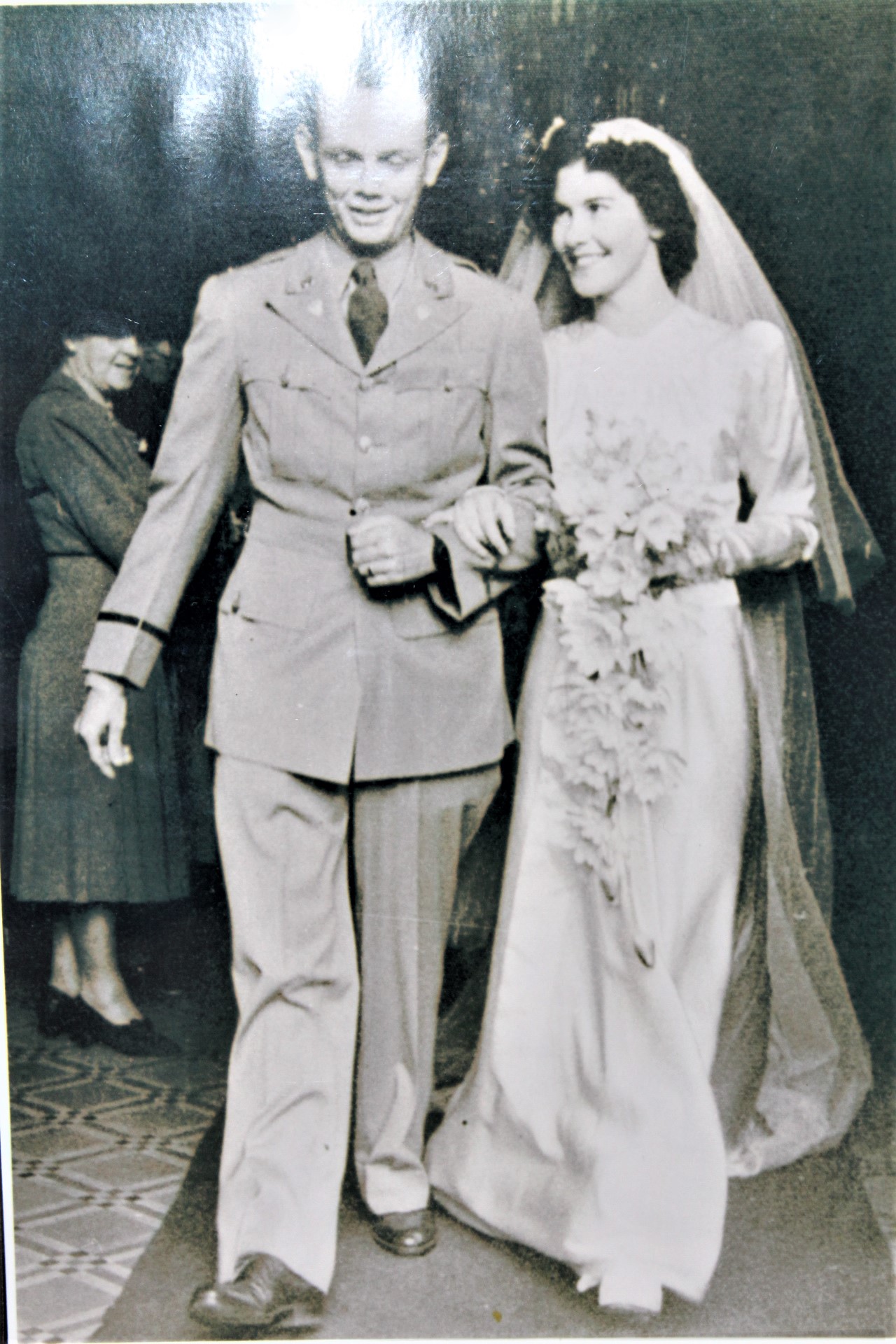 Lois Wickham and First-Lieut. Dal Koonce on their wedding day
Commonwealth of Australia.
Lands Acquisition Act 1955-1957.
NOTICE OF THE ACQUISITION OF LAND BY THE COMMONWEALTH.
IT is hereby notified that His Excellency the Governor-General acting with the advice of the Federal Executive Council has authorized pursuant to the provisions of the Lands Acquisition Act 1955-1957, the acquisition by compulsory process of the land hereunder described, and I hereby declare that the said land is acquired by The Commonwealth of Australia under the said Act for the following public purpose approved by the Governor-General:—
Postal services at Avalon
in the State of New South Wales.— (62/315)—(Ex. Min. No. 740.)
Dated this eighth day of January, One thousand nine hundred and sixty-four.
J. G. GORTON
Minister of State for the Interior.
All that piece of land situate in the Shire of Warringah containing an area of 1 rood 3i perches more or less being Lot 1 of Deposited Plan 11462 Parish of Narrabeen County of Cumberland State of New South Wales and being Lot 97 on plan catalogued in the New South Wales Branch of the Department of the Interior Negative No. 12728 N.S.W.; commencing at the southernmost corner of Commonwealth Property acquired by notification in the Commonwealth of Australia Gazette No. 58 dated 11th August 1949 and bounded thence on the southeast by part of a northwestern side of Old Barrenjoey Road bearing 198 degrees 29 minutes 66 feet (H inches thence on the southwest by a northeastern side of Sanders Lane bearing 286 degrees 27 minutes 35 seconds 177 feet 8 inches thence on the northwest by part of a
southeastern side of Wickham Lane
bearing 16 degrees 27 minutes 65 feet lli inches thence on the northeast by the southwestern boundary of the aforesaid Commonwealth Property bearing 106 degrees 27 minutes 180 feet to the point of commencement.
Commonwealth of Australia. Lands Acquisition Act 1955-1957. NOTICE OF THE ACQUISITION OF LAND BY THE COMMONWEALTH. (
1964, January 23
).
Commonwealth of Australia Gazette
(National : 1901 - 1973), p. 376. Retrieved from
http://nla.gov.au/nla.news-article241005768
SM Mother's death:
WICKHAM.—April 12, 1901, at her residence, Church street, Parramatta, Jane, the beloved wife of S. Wickham, aged 60 years. Family Notices (
1901, April 13
). The Sydney Morning Herald (NSW : 1842 - 1954), p. 1. Retrieved from http://nla.gov.au/nla.news-article14376739
WICKHAM.-— The friends of Mr. S. WICKHAM are notified that the Funeral of his beloved wife, Jane, will leave her late residence,
Church-st., Parramatta,
TO-MORROW, SUNDAY, at 3.39, for St. John's Cemetery, Parramatta. Family Notices (
1901, April 13
). The Daily Telegraph (Sydney, NSW : 1883 - 1930), p. 16. Retrieved from http://nla.gov.au/nla.news-article240129937
Father's death:
WICKHAM.— June 22, 1919, at
Hardie street, Neutral Bay
, Sydney Wickham, late
town clerk of Parramatta
, aged 87 years. Family Notices (
1919, June 24
).
The Sydney Morning Herald
(NSW : 1842 - 1954), p. 6. Retrieved from http://nla.gov.au/nla.news-article15844315
Grace's father's death:
Death of Mr. Wm. McDonald.
Mr. Wm. McDonald, of Argyle-street, died on the 20th October, after a comparatively short illness, from heart failure following an attack of throat affection. The deceased was a well-known Parramatta boy, son of Mr. Robert McDonald, one of the past generation of Parramattans. The funeral took place on Thursday and was largely attended. The funeral service was conducted by the Rev. J. Paterson, and the general arrangements were in the hands of Mr. Ralph Metcalfe, undertaker. Death of Mr. Wm. McDonald. (1903, October 24). The Cumberland Argus and Fruitgrowers Advocate (Parramatta, NSW : 1888 - 1950), p. 4. Retrieved from http://nla.gov.au/nla.news-article85691300
McDONALD.— The Friends of Mrs. W. J. McDONALD and FAMILY are respectfully invited to attend the Funeral of her dearly beloved Husband and their Father, William James; to leave his late residence, Argyle-st., Parramatta, THIS (THURSDAY) AFTERNOON, at 4 o'clock, for Presbyterian Cemetery, Parramatta. R. METCALFE, Undertaker, Tel. 96, P'matta. Parramatta. McDONALD.— The Friends of ROBT. McDONALD are respectfully invited to attend the Funeral of his late beloved Brother, William James McDonald; to leave his late residence, Argyle-st., Parramatta, TO-DAY, THURSDAY, at 4 o'clock, for the Western-rd. Cemetery. McDONALD.— The Friends of Mr. and Mrs. J. RIGELS-FORD are kindly invited to attend the Funeral of their dearly beloved Brother, William James; to move from his late residence, Argyle-st., Parramatta, THIS DAY, at 4 o'clock, for Western-rd. Cemetery. McDONALD.— The Friends of Mr. and Mrs. H. H. GRANGER and FAMILY are kindly invited to attend the Funeral of their late beloved Brother, Mr. W. McDonald; to move from his late residence, Argyle-st., Parramatta, at 4 p.m. ACORN LODGE DRUIDS, No. 81, Parramatta.— The Officers and Members of the above Lodge are respect-fully requested to attend the Funeral of our late Brother WILLIAM JAMES McDONALD; to move from his late residence, Argyle-st., Parramatta, on THURSDAY, at 4 p.m., to Western-rd. Cemetery. Advertising (1903, October 22). The Daily Telegraph (Sydney, NSW : 1883 - 1930), p. 10. Retrieved from http://nla.gov.au/nla.news-article237586743
McDONALD.— October 20, 1903, at his late residence, Argyle-street, Parramatta, William James, McDonald, late of Railway Department, Clyde, aged 40 years. Family Notices (1903, October 21). Evening News (Sydney, NSW : 1869 - 1931), p. 4. Retrieved from http://nla.gov.au/nla.news-article113801068
DEATH.
McDONALD.— October 20, 1903, at his late residence, Argyle-street, Parramatta, William McDonald, beloved husband of Jennie McDonald, aged 40. Family Notices (1903, November 14). The Cumberland Argus and Fruitgrowers Advocate (Parramatta, NSW : 1888 - 1950), p. 4. Retrieved from http://nla.gov.au/nla.news-article85684341
NSW BDM's: MCDONALD WILLIAM J15249/1903 Parents: ROBERT and JANE registered at PARRAMATTA - birth was registered in 1856 according to NSW BDM's
Jennie passed away in 1921:
NSW BDM's: MCDONALD JENNIE19674/1921 Parents: FREDERICK and MAHALA registered at AUBURN
Stanley Montgomery Wickham, retired storekeeper, passed away on the 19th of August, 1960.
On November 30th 1953 he transferred some of Lot 12 to two gentlemen as tenants in common.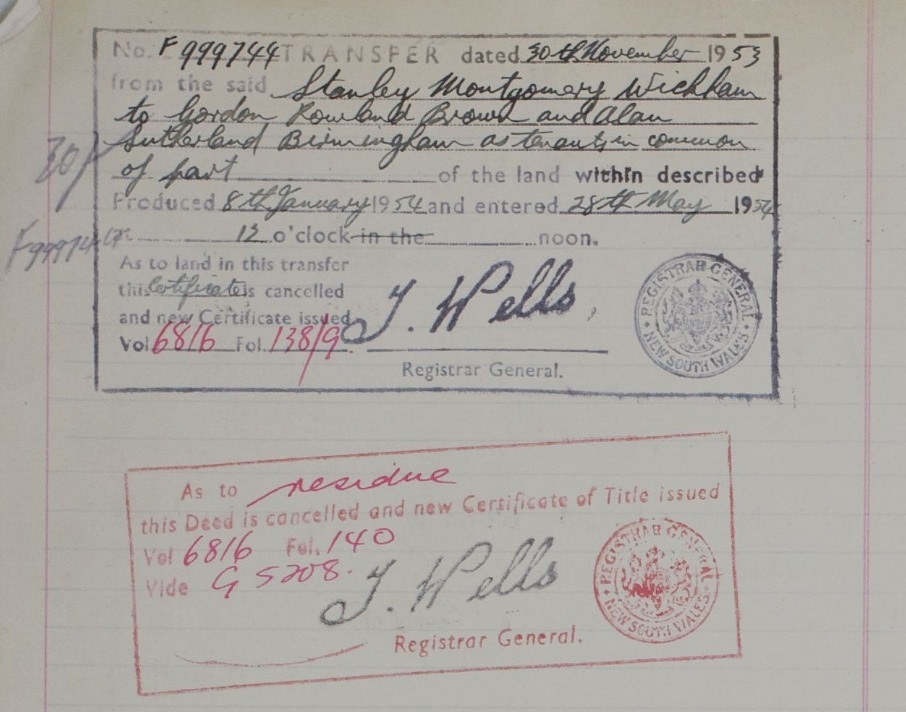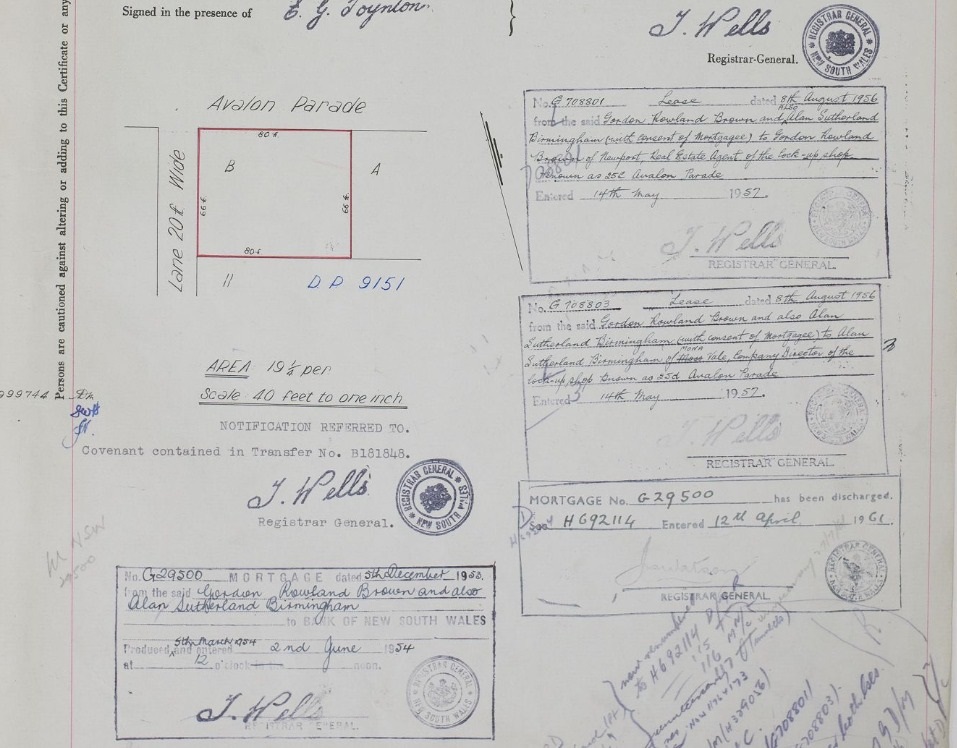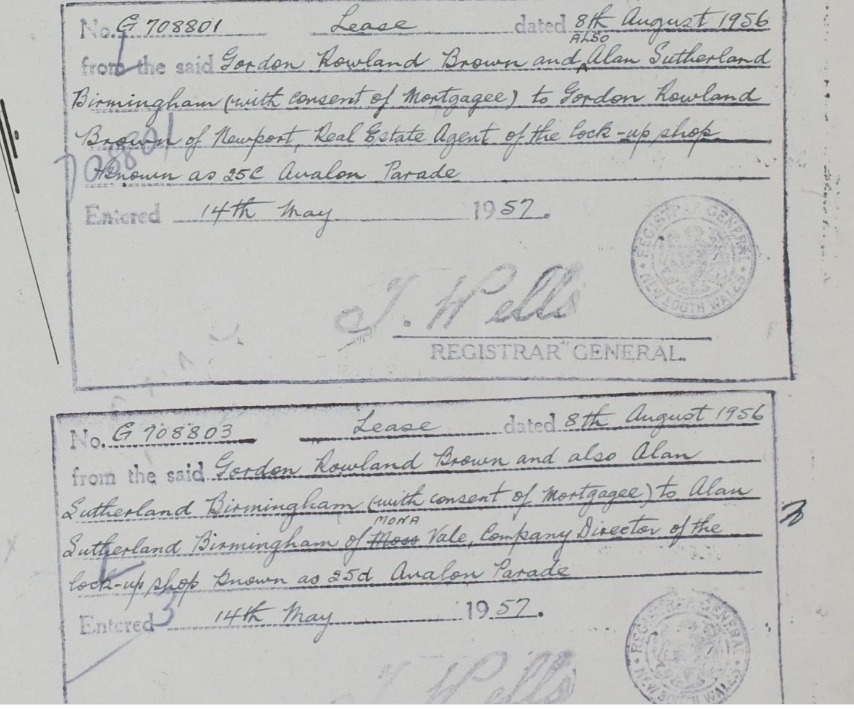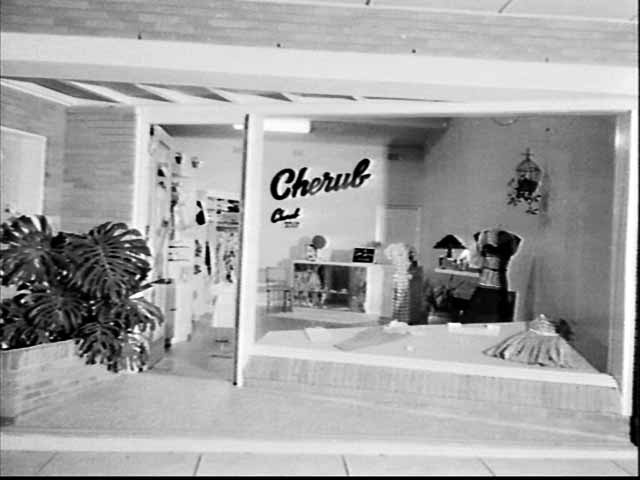 Window of modern dress shop Cherub, Avalon, Photo taken January 13, 1955 by Curly Fraser, Taken by Australian Photographic Agency for account: Gordon Brown, Newport, courtesy State Library of New South Wales. This too was onsold: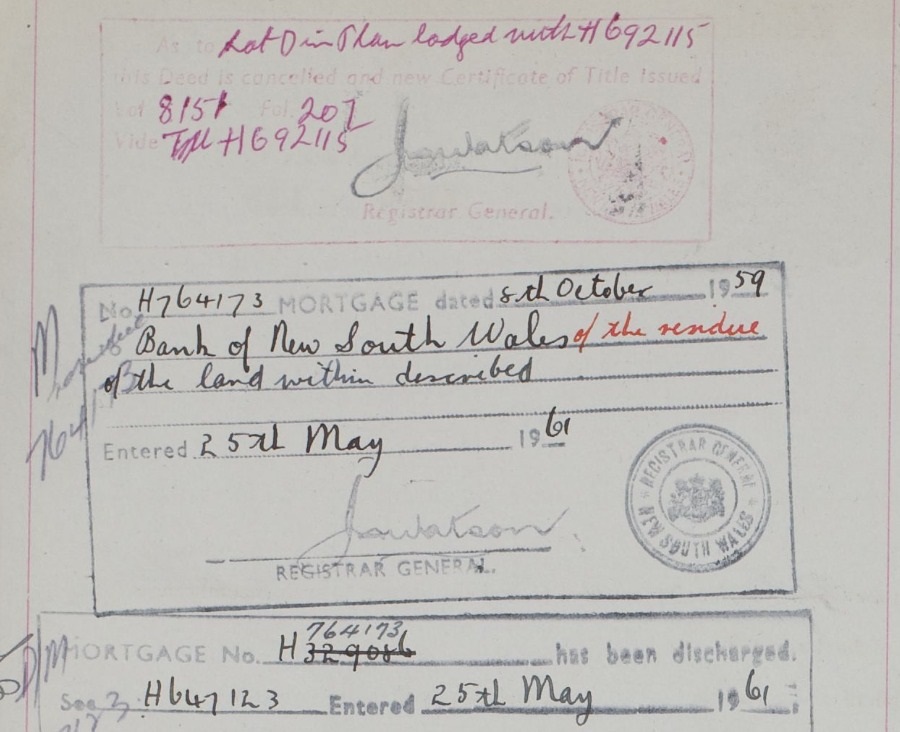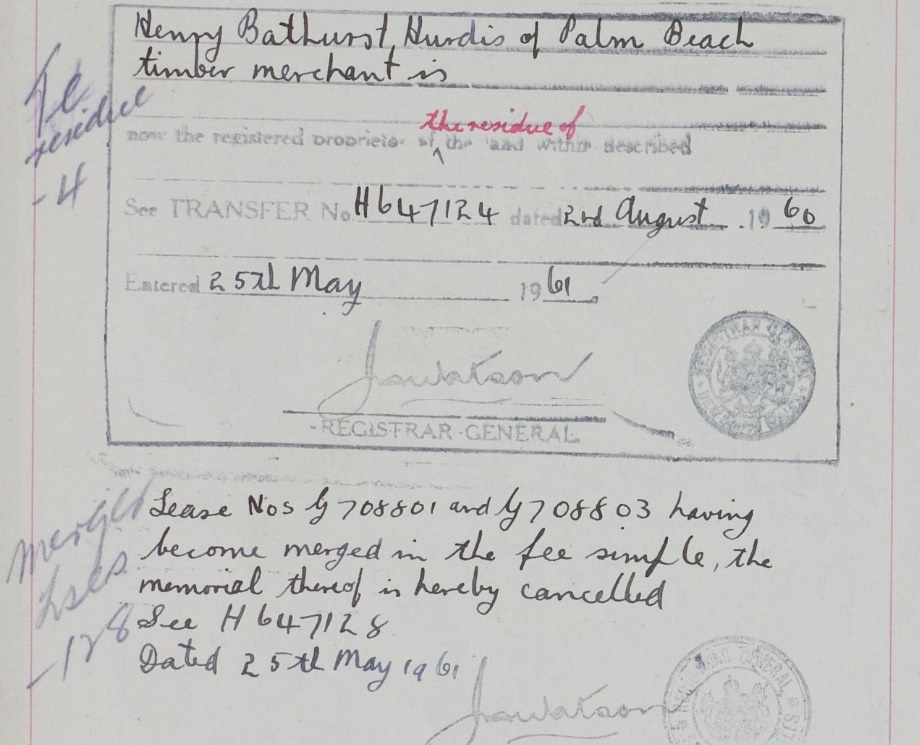 After he passed away the estate passed to his widow, Grace Wickham: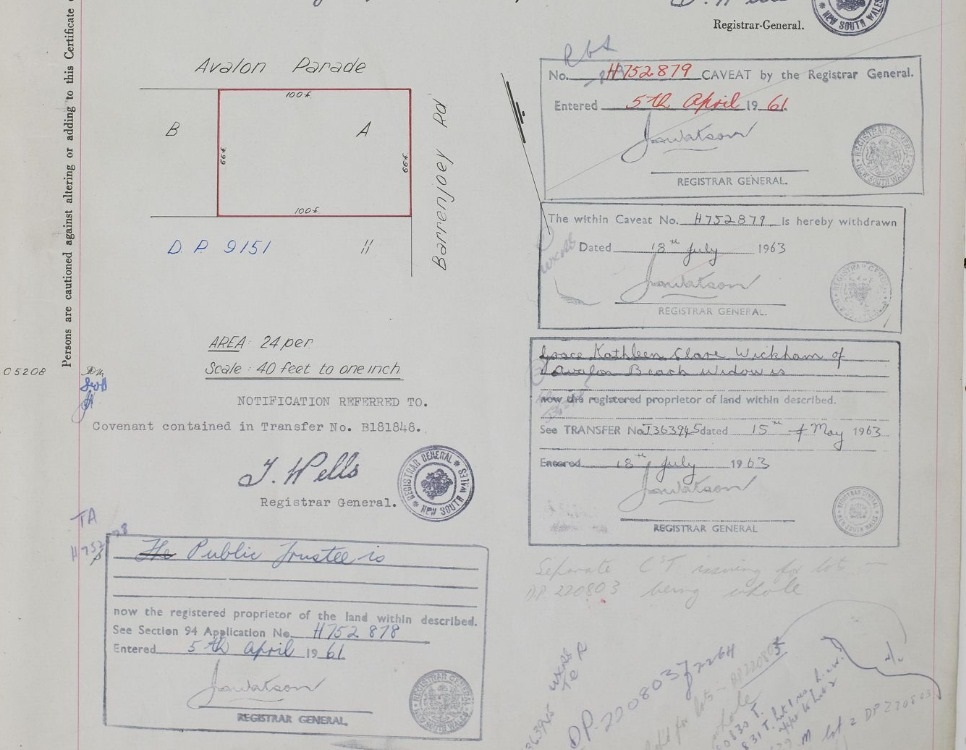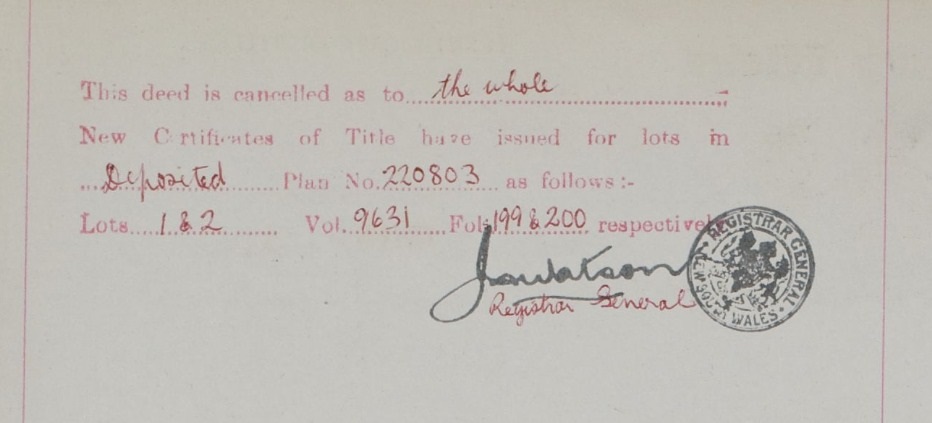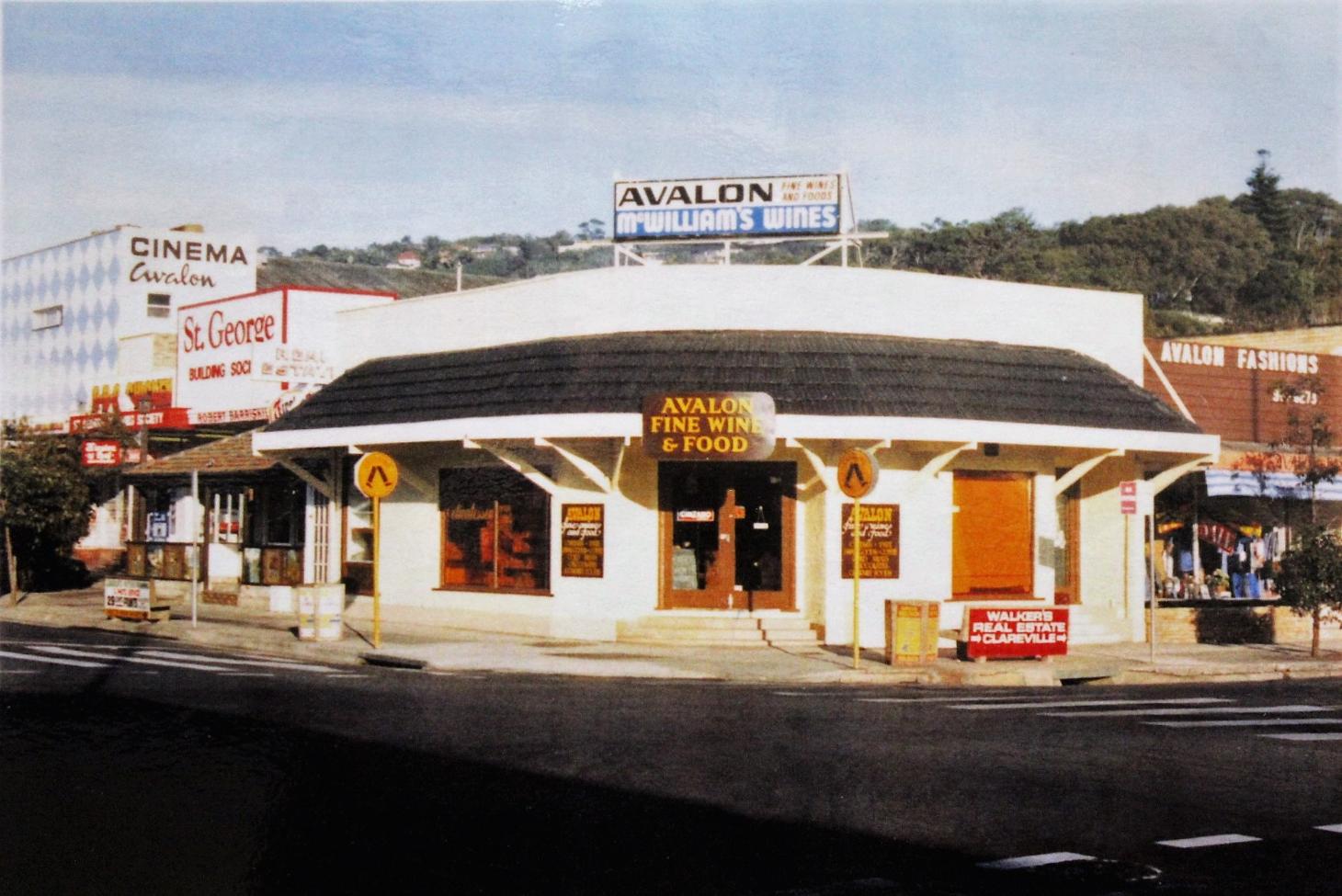 Avalon Fine Wine & Food - the Wickham's store in 1985. Photo: ABHD - Other
A S Jolly works
.
Avalon Beach Civic Centre
The third BIG lot of shops in Avalon Village came via Arthur Jabez Small in conjunction with others. NSW State Records and Archives
Avalon Development Pty [Proprietary] Ltd [Limited], Contents Date Range: 01-01-1939 to 01-01-1959
AVALON DEVELOPMENT PTY . LTD capital £5,000, in £1 shares, to acquire and deal In land and building,. and to acquire certain land in the Shire of Warringah. First directors, George K Cowlishaw, Gordon Hastie, John L Jones, Arthur J Small and Cameron M. Sparks. NEW REGISTRATIONS. (1939, October 2). The Sydney Morning Herald (NSW : 1842 - 1954), p. 4. Retrieved from http://nla.gov.au/nla.news-article17618114

Warringah Shire Council records show:
August 22nd, 1939: Avalon Development Pty. Ltd. brick shops, flats and residences, Lots 10/11, Avalon Estate: Approved subject to the floors of all stairways being constructed with, concrete, this rule to apply to all flats shown on the plan.

1. Recommending that the removal of an old tank at Avalon Beach some times used for living purposes, be ordered by a notice: Adopted. (Crs. Nicholas, Hitchcock) 12. Re Trading kiosks at public reserves at Avalon Beach tenanted by J. Hogan and S, Wickham, recommending (a) that when compensation in respect to the resumption of Mr. A.J. Small's land is finalised, consideration be given to the advisability of removing one of the kiosks; (b) that Mr. Hogan's tenancy be renewed from 1st October to 30th April next at a rental of £2.3.4 per month as heretofore, and that rental charges between- This is from page Number 4 of the Minutes of Meeting of Warringah Shire Council held on 3rd October, 1939.
Avalon Beach—Erection of 5 shops and three flats, for Avalon Development Pty. Ltd.—E. L. Thompson, Architect; R. H. Browne, 24 Potts St., Ryde, Builder. Tenders Accepted or Received (1939, December 13). Construction (Sydney, NSW : 1938 - 1954), p. 16. Retrieved from http://nla.gov.au/nla.news-article222857215

6a. Avalon Development Pty. Ltd., 16/2/40, requesting construction of concrete footpath, kerb and gutter, adjacent to Company's block of flats and shops on Avalon Parade. Engineer estimated - Meeting held 19/03/1940
Avalon Beach Civic Centre soon after completion. Photo: ABHS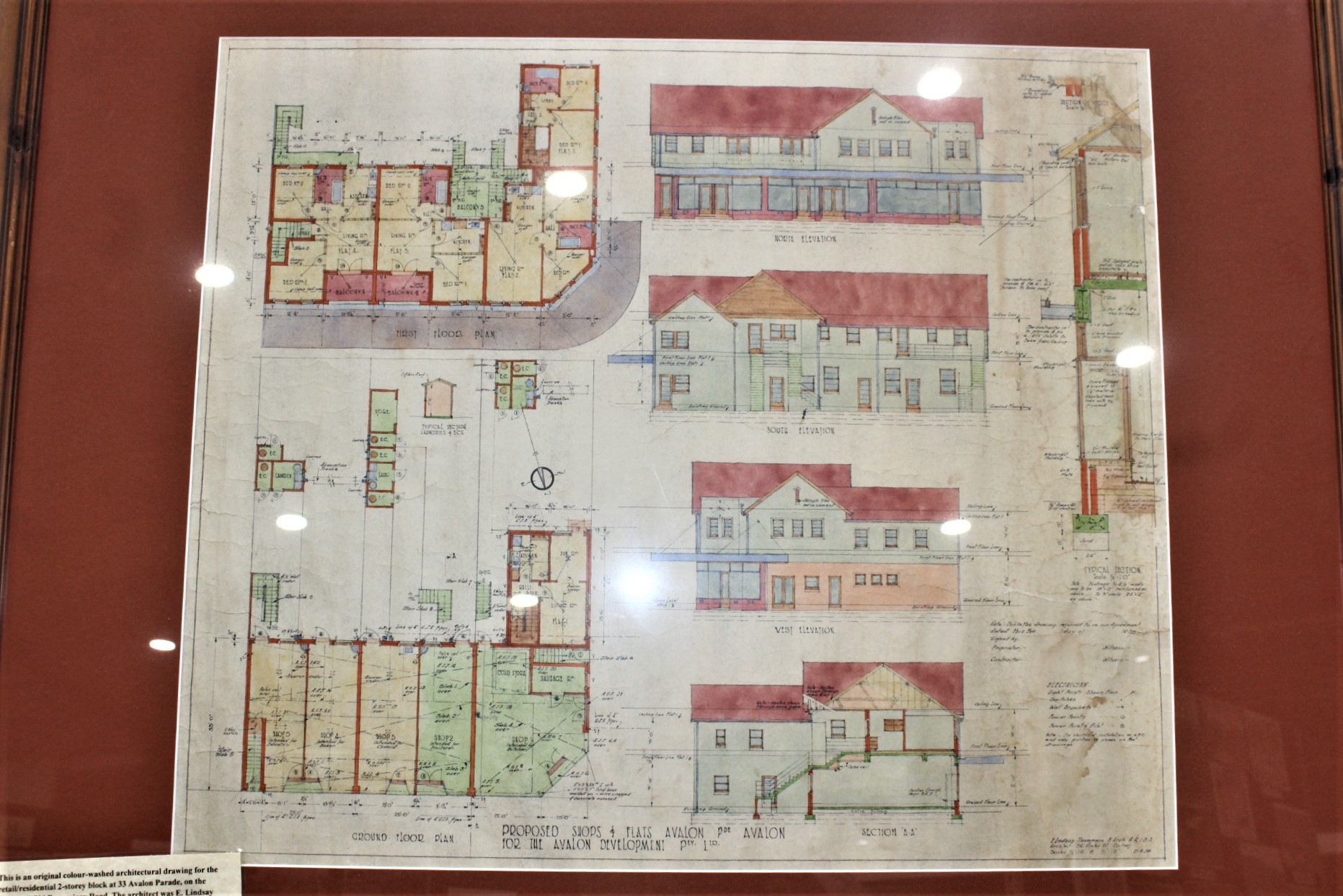 Architectural Drawings: ABHS
NOTICE OF INTENTION TO DECLARE DIVIDEND.
Part XII.
In the matter of John Lloyd Sydney Jones, of Avalon parade, Avalon Beach, builder.
NOTICE is hereby given that a preferential dividend of 20s. in the £1 and a second and final dividend to ordinary creditors is intended to be declared in this matter. The dividend will be paid to those creditors who have proved their claims on or before the sixteenth day of November, 1942.
Dated this twenty-third day of October, 1942.
V. C. BEAR, Trustee.
V. C. Bear & Horsfield, 11C Castlereagh-street, Sydney. 1176. NOTICE OF INTENTION TO DECLARE DIVIDEND. (1942, October 29). Commonwealth of Australia Gazette (National : 1901 - 1973), p. 2561. Retrieved from http://nla.gov.au/nla.news-article232678608
A few notes from the pages of the past illustrate the 'village' and community of then:
The butcher gets the doctor for them
When residents of a north-side surfing beach want the doctor they ring the butcher, who delivers the message to the doctor's home three doors away.
The doctor, a young ex-serviceman with four years' A.I.F. service, is the only one in a radius of seven miles. He applied for a telephone when he went to live at the beach three months ago. He has renewed his application four times since, without success. Last week the P.M.G.'s Department told him: "There is little likelihood of connecting a telephone because we have no cable!" The doctor has had to refuse local confinement cases because he has not a phone.
Mr. Sam Meeks, butcher, of Avalon, said yesterday:- "We are indignant because our doctor is not allowed a telephone. "Only recently I had to stop serving a customer, drop my chopper, and leg it down the road because an emergency call came through.
"When I'm not here people ring the store, the fire station, and the local garage to get the doctor.
"I know at least a dozen weekend cottages nearby, connected with the telephone, which- are occupied only at weekends during the summer. "Surely the PM.G.'s Department could ask one of the subscribers to give up his lime for the doctor." The local garage owner, Mr. J. Ward, said yesterday: "When the doctor has an urgent case he, has to run down to the butcher or across the road to me to telephone for the ambulance." The butcher gets the doctor for them (1946, September 15). The Daily Telegraph (Sydney, NSW : 1931 - 1954), p. 12. Retrieved from http://nla.gov.au/nla.news-article248579958
They Needn't Take The Beer Down Now
Avalon Beach area got a liquor licence today after six men had told Mr. Wells, SM, how hard it was to get "supplies" for their beach residences.
Architect Henry Ruskin Rowe, "The Cabbage Tree," Avalon-parade, said he had tried to get deliveries made by licensees farther away. "But they just laughed at me," he said. With a doctor, the president of the Board of Fire Commissioners, a woolbroker, a builder and a company director, he supported the application of William James McDonald In the Licensing Court. The new licence will permit McDonald to deliver wine, spirits and beer in bulk In conjunction with his grocery business In Avalon-parade.
The licensing Inspector and holders of licences at Palm Beach, Newport and Collaroy objected to the new licence on the grounds that the area was already well served and that deliveries could be arranged from them. "That's frivolous." said Rowe. Even to get a glass of. beer at the Newport Hotel.'' Rowe said, ''one had to queue up after paving 1/- for a glass — and sometimes the beer went off by the time the bar was reached.''
He denied a suggestion by Sgt. Brownette for the licensing inspector that deliveries were made to Avalon before the war. "You had to take It down, old chap," he said. Sgt. Brownette: But Grace Bros, used to deliver two dozen to me at Springwood any time I liked. Rowe: You were probably one of the crowned heads. (Laughter.) Asked about the requirements of other people In the area, Rowe said: "Oh, they're all wowsers down there." They Needn't Take The Beer Down, Now (1946, November 26). The Sun (Sydney, NSW : 1910 - 1954), p. 9 (CONUTRY EDITION). Retrieved from http://nla.gov.au/nla.news-article229547409
Liquor licence Granted For Avalon Beach
In the Metropolitan Licensing Court yesterday, Mr. Wells, S.M., granted a spirit merchant's licence to William James McDonald for his mixed grocery and hardware business at Avalon Beach.
Objections to the granting of the licence were made by the Licensing Inspector and by Mr. A. B. Hollingdale, on behalf of the Newport Hotel, Port Jackson Stores, at Palm Beach, and a licensee at Collaroy, on the ground that the area was already well provided for.
Evidence was given by permanent residents and week-end visitors of the difficulty in getting supplies of liquor.
Among those who gave evidence in support of the application was Thomas Januarius Smith, Wanganella Street. Balgowlah, president of the Board of Fire Commissioners, who said he was a frequent visitor to Avalon Beach. The district was not supplied with liquor and he had failed to get supplies at the Newport Hotel or at Palm Beach. Liquor Licence Granted For Avalon Beach (1946, November 27). The Sydney Morning Herald (NSW : 1842 - 1954), p. 3. Retrieved May from http://nla.gov.au/nla.news-article18003928
Hotel Plan Opposed At Avalon
A number of Avalon residents yesterday opposed the transfer of a hotel licence from Redfern to Avalon. They claimed that the hotel would disturb the peace of the area, and would attract an undesirable class.
Charles Leslie Dawe applied to the Metropolitan Licensing Board for the conditional removal of the publican's licence of the Royal Standard Hotel, Cleveland Street, Redfern, to Barren-joey Road, Avalon.
"QUIET DISTRICT"
Among the objections raised by residents were:
Henry Robert Holmes, of Old Barrenjoey Road, Avalon (retired clergyman): The district was quiet and suitable for family life. Campers were of a most respectable type. He had not met one resident in the dis-trict in favour of a hotel.
Cecil Leslie Cook, of Avalon Parade, Avalon Beach (exporter): If a hotel was established at Avalon a less desirable type of camper would be attracted to the camping reserve. Road traffic would also become more congested.
DISORDER FEARED
Frederick Fuller: A hotel would lead to drunkenness and disorderliness.
Douglas Bernard Sheather: The district was sufficiently catered for already.
George K. Dunbar (sales manager and a Warringah Shire councillor): Population at Avalon did not warrant a hotel.
Gordon Henry Lobban (motor car salesman and an ex-Serviceman): The only new buildings at Avalon at pre-sent should be new homes.
The further hearing was adjourned till Friday.
Mr. W. Lieberman, of Messrs. Lieberman, and Tobias, appeared for the applicant; Mr. J. E. Cassidy, K.C, instructed by Messrs, Maund and Kelynark for objectors ; and Sergeant J. H. Milne for the police. Hotel Plan Opposed At Avalon (1947, June 4). The Sydney Morning Herald (NSW : 1842 - 1954), p. 5. Retrieved from http://nla.gov.au/nla.news-article18028939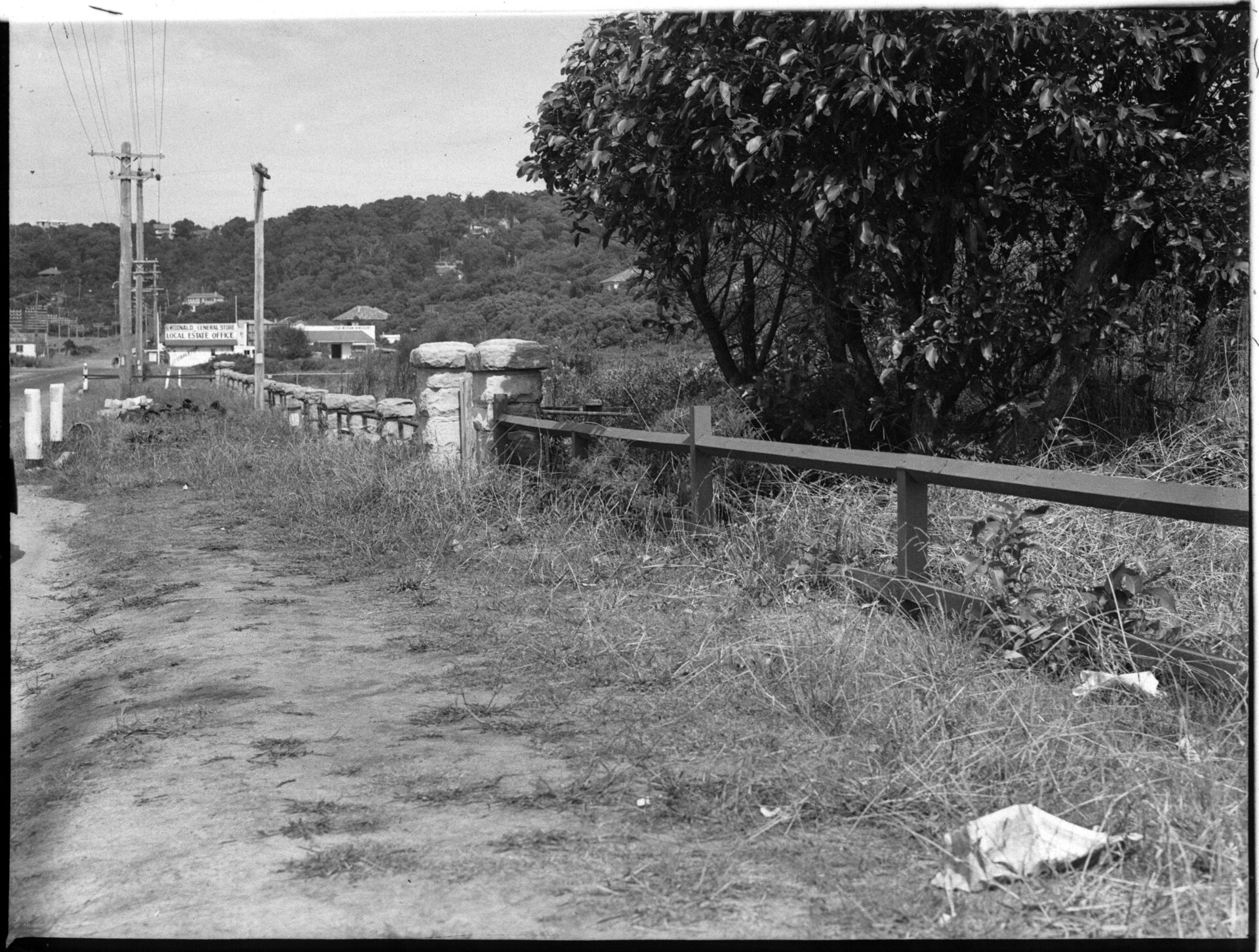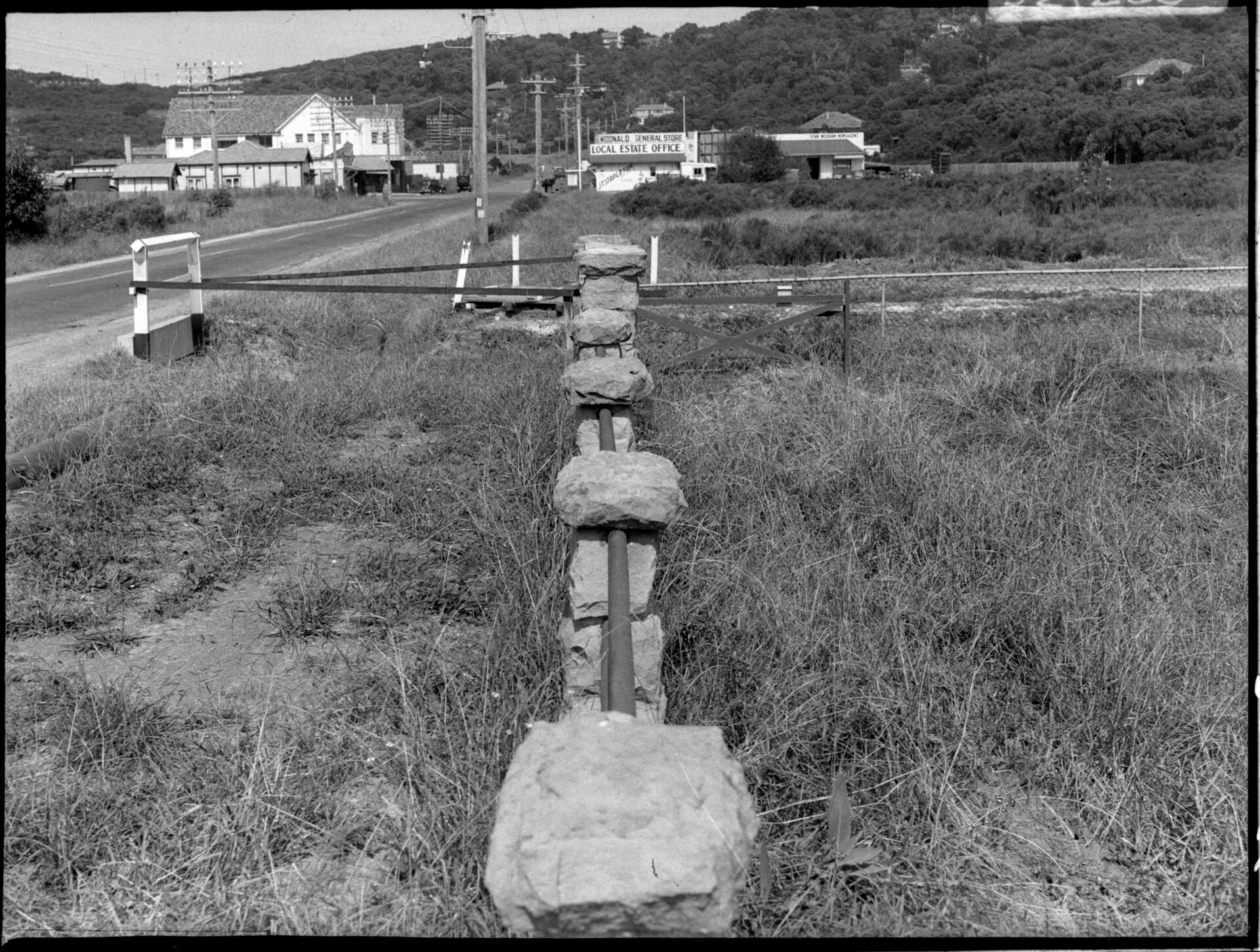 Government Printing Office d1_45760 - Avalon [From NSW Government Printer series: Government. Insurance.] Contents Date Range 01-01-1948 to 31-12-1948 NSW State Records and Archives Items: FL3814496, FL3814346, FL3814324 - and enlarged section from to show detail: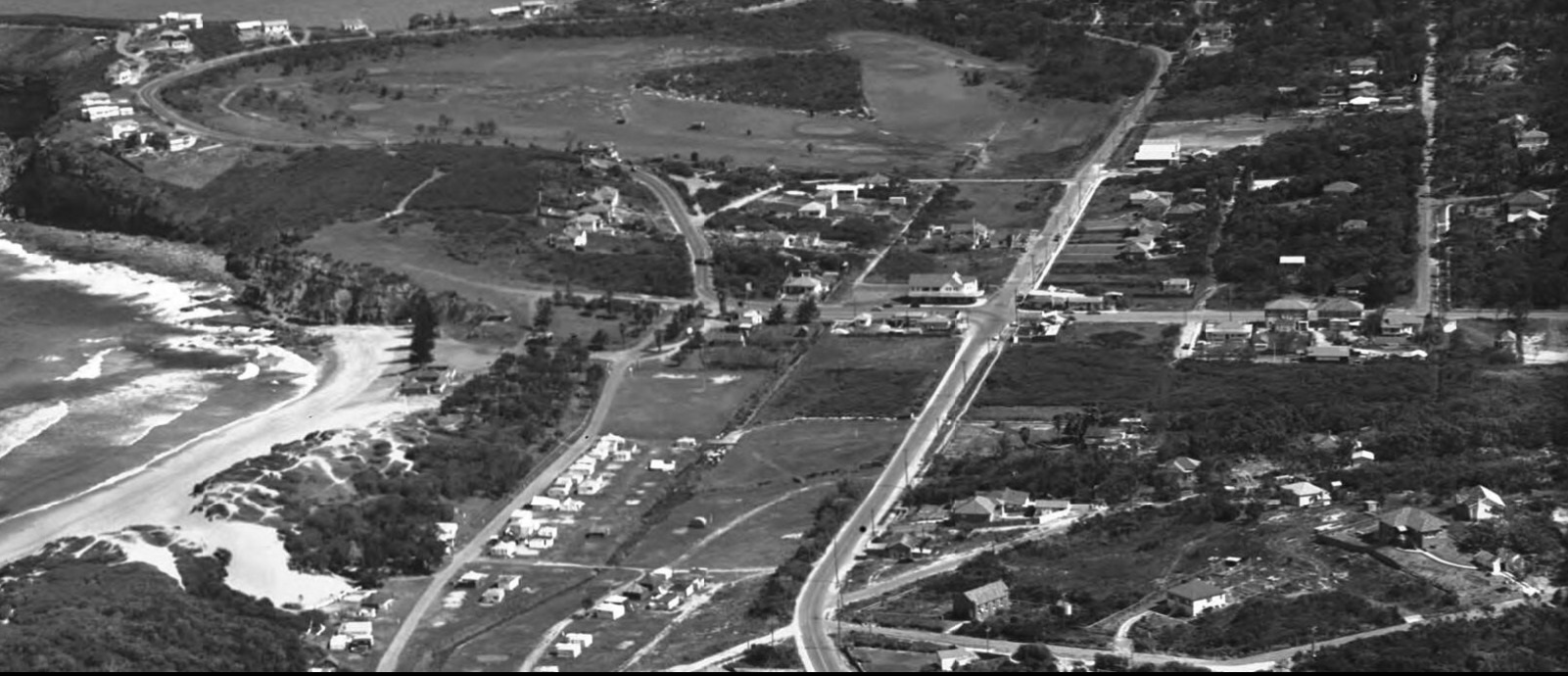 Hurley, Frank. Avalon Beach & surroundings [Aerial views, Sydney, New South Wales] circa 1950 (enlarged section from to show camping ground alongside Careel Creek and shops) Retrieved from http://nla.gov.au/nla.obj-160005527
A blot on the city
May I congratulate you on your editorials during the past 12 months, and at the same time suggest one on the disgraceful lack of sewerage in many areas of Sydney. The sanitary service is a blot on our supposedly modern city. And here's another : How can Mr. Anthony, as Post-master-General justify his action in changing Avalon Beach area, after 15 years, from automatic phones back to trunk phones. Is it Melbourne rubber stamp administration? The rubber stamp says that in a 15 miles radius of each capital city there shall be automatic phones and that outside that area shall be trunk lines.
W. J. McDONALD, Avalon Beach. LETTER FROM THE EDITOR'S MAILBAG (1953, November 22). Truth (Sydney, NSW : 1894 - 1954), p. 62. Retrieved from http://nla.gov.au/nla.news-article168105773
Big fine for small beers:
FINE OF £100 FOR SINGLE BOTTLE SALE
William James McDonald, store-keeper, of Barrenjoey Road and Avalon Parade, Avalon, was -fined £100 in Central Summons Court yesterday on a charge of having sold a smaller quantity of beer on March 13 than authorised by his spirit merchant's licence.
The charge against McDonald stated that he was fined £40 in February, 1950, for selling a single bottle of wine.
Constable Humphries, of the Licensing Squad, said he spoke to two women about 10.15 a.m. on March' 13. They had just been sold four bottles of beer for 10/ in McDonald's store.
John Michael Brennan, Judge of the District Court of New South Wales, said he had known McDonald since 1949, and had found him to be a decent living man and a good citizen.
McDonald had given his time, and loaned transport, to help the local Parents and Citizens' Association, Progress Association, and Surf Club.
Brennan added, "Judging by the disgruntled mutterings I have heard from many people about not being able to get enough, I can only infer he doesn't make a practice of this sort of thing."
A TEETOTALLER
H. Ruskin Rowe, architect, of Double Bay, said that McDonald's store was well conducted. He said he had never seen any people in or around the store under the influence of liquor.
He had known McDonald for 30 years, and as a store-keeper for 10 years. He had always found him obliging, and knew him to be a tee-totaller.
Sergeant William Jenkins, of Mona Vale police station, said he was a frequent visitor at the store. Apart from the sale of a single bottle of wine in 1950, he had never had any complaint or known of any offence by McDonald.
McDonald had made his store available to police for use as a headquarters when a constable named Green was missing from Whale Beach three and a half years ago.
HONORARY WORK
Lieut.-Commander Cecil Crook, of the Crescent, Avalon Beach, said McDonald was president of the Avalon Beach Chamber of Commerce, vice-president of the Avalon Surf Club, and president of the Avalon Flora and Fauna Protection Panel.
McDonald spent numerous hours each week working for various functions, and had made transport available for honorary work.
Mr. J. Kelly, L.M., ordered that no conviction be recorded against McDonald. He said he was obliged to fine him £100 because that was the legal penalty for a second offence. FINE OF £100 FOR SINGLE BOTTLE SALE (1954, June 22). The Sydney Morning Herald (NSW : 1842 - 1954), p. 5. Retrieved from http://nla.gov.au/nla.news-article18426428
Avalon Developments was not 'closed' until the 1970's:
COMPANIES ACT, 1961 (SECTION 308 (2))
NOTICE is hereby given that at the expiration of three months from the date hereof the names of the companies set out below will, unless cause is shown to the contrary, be struck off the register and the companies dissolved: ... Avalon Developments Pty Limited COMPANIES ACT, 1961 (SECTION 308 (2)) (1976, November 26). Government Gazette of the State of New South Wales (Sydney, NSW : 1901 - 2001), p. 5258. Retrieved from http://nla.gov.au/nla.news-article220119207
A few more insights into the 'village':
AVALON PROTEST
Sir,-Having been present at the recent protest meeting at Avalon Beach, I fully endorse the letter of Julian Palmer.- I know that many other local people hold the same views.
About 60 persons attended, some of whom had come from as far afield as Manly. The audience appeared to consist of estate agents and property owners who may be adversely affected financially by the County plan as it now stands, and a few, like myself, who attended out of curiosity.
The fact that there were no speakers opposed to the resolutions passed by the meeting 'does not imply that all were in favour, nor (hat the whole of the citizens of Warringah Shire are solidly behind the conveners. . The majority of far-sighted citizens favour long-term County planning and arc con-tent to leave it in the hands of experts and their representatives in the Council.
F. CLARKSON. Avalon Beach. AVALON PROTEST (1948, April 30). The Sydney Morning Herald (NSW : 1842 - 1954), p. 2. Retrieved from http://nla.gov.au/nla.news-article18069778
P.M.G.'s Department wrote that it had been suggested that the name of the Avalon Telephone Office be changed to Paff Hill Office. This is to avoid confusion with the Avalon Beach P.O.— Krambach Progress Association to be asked for its views. MANNING SHIRE COUNCIL. (1950, August 22). The Wingham Chronicle and Manning River Observer (NSW : 1898 - 1954), p. 4. Retrieved from http://nla.gov.au/nla.news-article168403880
THE RSL out at Avalon is an integral part of the community, not just a retreat for beer hungry husbands. They've made their hall available for the local kindergarten until the proper kindergarten is built, but they ran into some regulation shoals about the number of lavatories that should be provided. That meant that the members hopped in as a working bee to provide them. Local dentist Jim Cotton took his kids along, left them at the club while he carted cement and cut wood, gave them a couple of bob each to play with a poker machine that was operating for the kindergarten. When he returned he found the youngsters still pulling the handle and almost knee deep-in chips. ARTHUR POLKINGHORNE'S Sydney Diary (1951, June 22). The Sun (Sydney, NSW : 1910 - 1954), p. 11 (LATE FINAL EXTRA). Retrieved from http://nla.gov.au/nla.news-article230766540
Geoff Searl OAM: ''Great little bit about John Cotton and his kids - I think it was the Playtime kindergarten that began there, according to mum who was involved in its formation further up Avalon Parade on its present site.''
Personalities
Sketch by Kerwin Maegraith.
The Immediate Past - President of Manly-Warringah Branch, Mr. T. J. Chegwyn, has been a master builder for about 18 years, and is a well-known cottage-builder in the Avalon Beach district, where he resides. Mr. Chegwyn served his apprenticeship in Ealing, London. He came to Australia in 1912 and settled in N.S.W. He was in charge of construction for the Fresh Food and Ice Co. for a number of years. Previous to that, Mr. Chegwyn was engaged on Government Savings Bank works, and building. Before the last war he did construction work in South Australia and New Guinea. He formed the local fire brigade at Avalon Beach and played an active part in fire-fighting. During the war he was in the V.D.C. Mr. Chegwyn was president of Manly-Warringah Master Builders' Association for 12 months.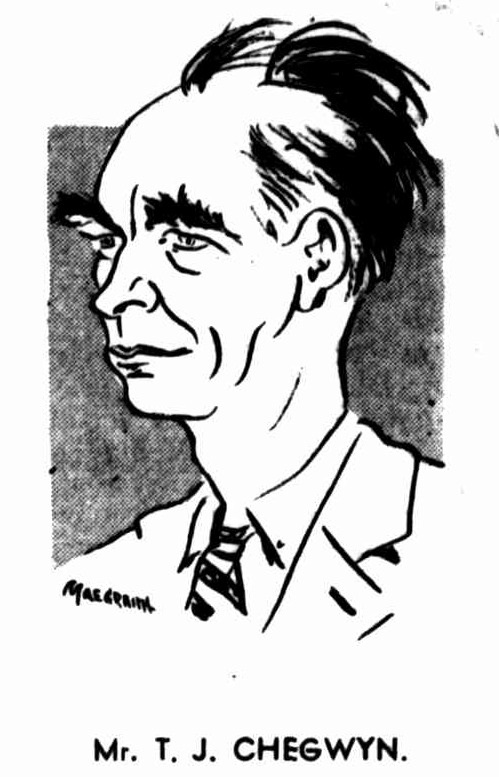 Mr. T. J. CHEGWYN.
The Treasurer of Manly-Warringah Branch, Mr. Dawson has been a master builder for 30 years. He commenced his career as a cottage builder on "spec," and in later years went Into flat-building in a big way. He has built many of the blocks of flats in his district, and he is one of the oldest-established builders in Manly. Mr. Dawson is an active member of the Rotary and civic clubs, and the Red Cross. He has a family of two boys and a girl. One son, Wally Dawson, is a civil engineer with the Cement Association, and will be remembered as an International Wallaby footballer, having played in England, U.S.A., and the Continent.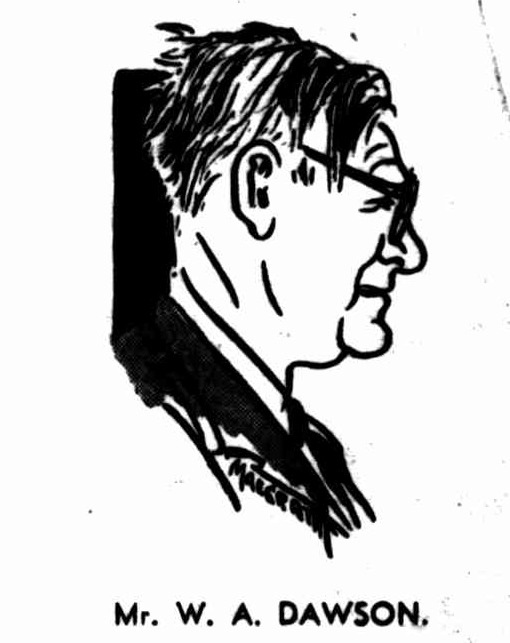 Mr. W. A. DAWSON.
Personalities (1953, August 5). Construction (Sydney, NSW : 1938 - 1954), p. 5. Retrieved from http://nla.gov.au/nla.news-article222897951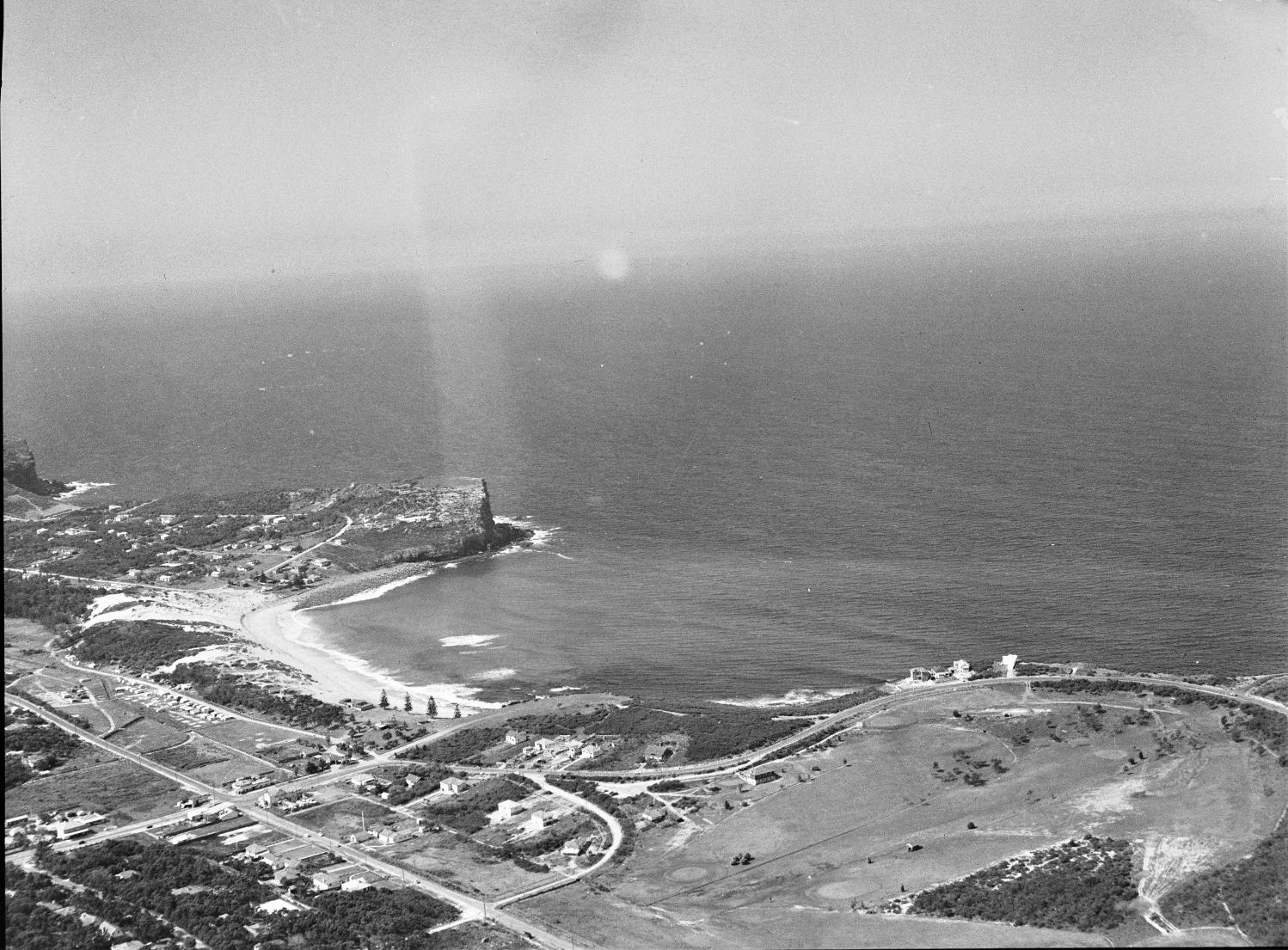 Photo: Avalon [From the air], September 1949, courtesy Mitchell Library, State Library of New South Wales, Item: SLNSW_FL18904347

Interestingly the nephew of Grace Wickham (Nee MacDonald) William James MacDonald who took over their corner store (now Avalon Cellars and present day restaurant next door, Alma - Sydney's Coastal Mexican Restaurant and Cocktail Bar) when Stan Wickham became too old to, was the first Patron of ABHS. Known as 'Bill', this gentleman was standing up for the community when Avalon Beach was more a village than an outer suburb of Sydney.
Further, the heritage listed Avalon Beach Civic Centre was fitted out by Geoff Searl's maternal grandfather, William George Pryor. They lived in a home built at 64 Avalon Parade - you can see above he bought two blocks in 1944, Lots 59 and 60. George worked originally as a coach builder, later branching out into carpentry by the time he 'fitted out' the retail shops on the ground floor of the heritage-listed 2-storey building on the corner of Avalon Parade and Old Barrenjoey Road for A. J. Small.
This lovely photo of George (who had three daughters) and was a very gentle man, indicates why this Avalon Beach koala may look so content and secure in his arms. These are just a few of the reasons locals and visitors are in for a treat this coming Queen's Birthday weekend, when, to Celebrate the Avalon Beach Centenary, a very special 10th Great Historic Photographic Exhibition from the Avalon Beach Historical Society will run in the Avalon Beach Recreation Centre. Details here and in the poster below.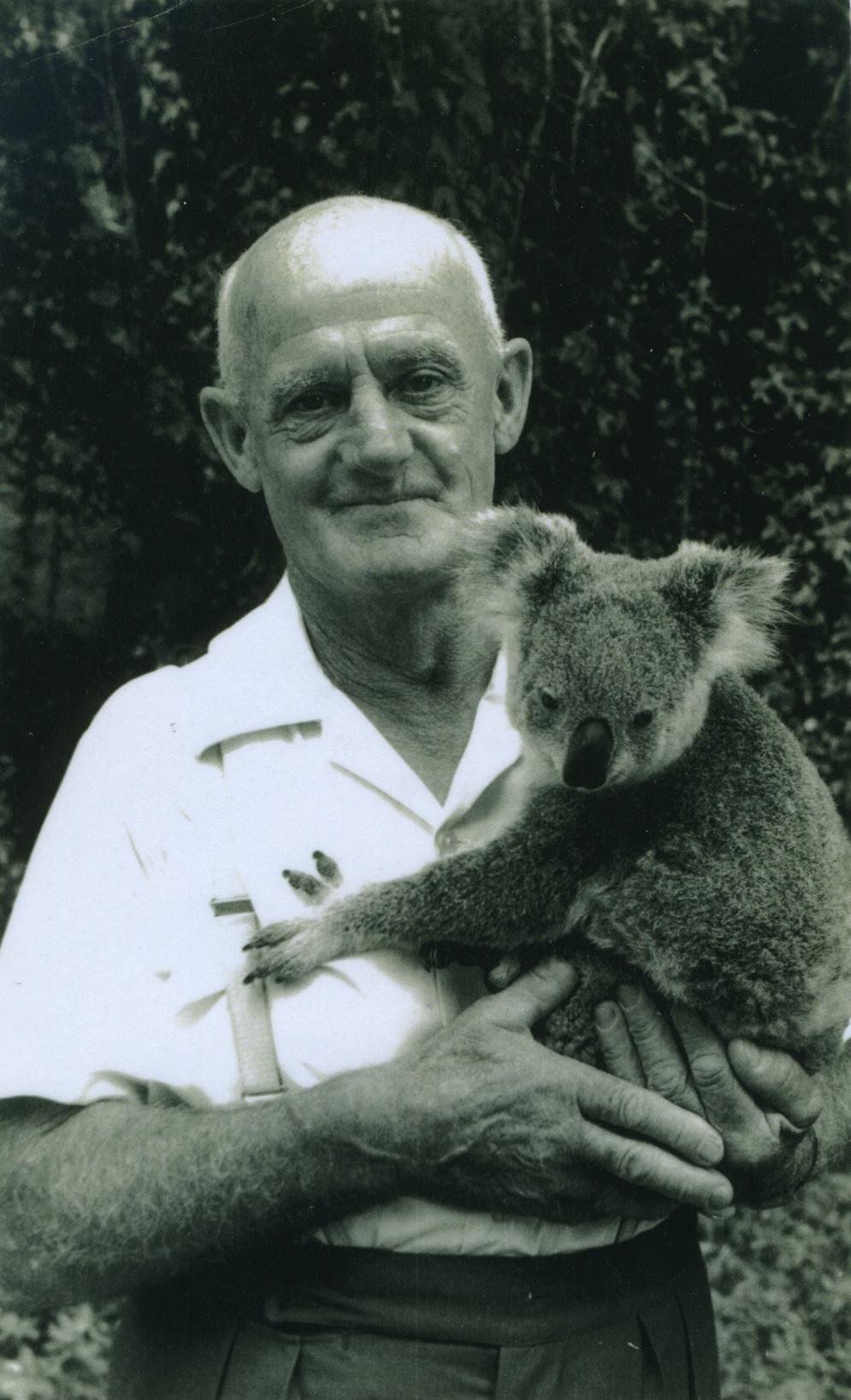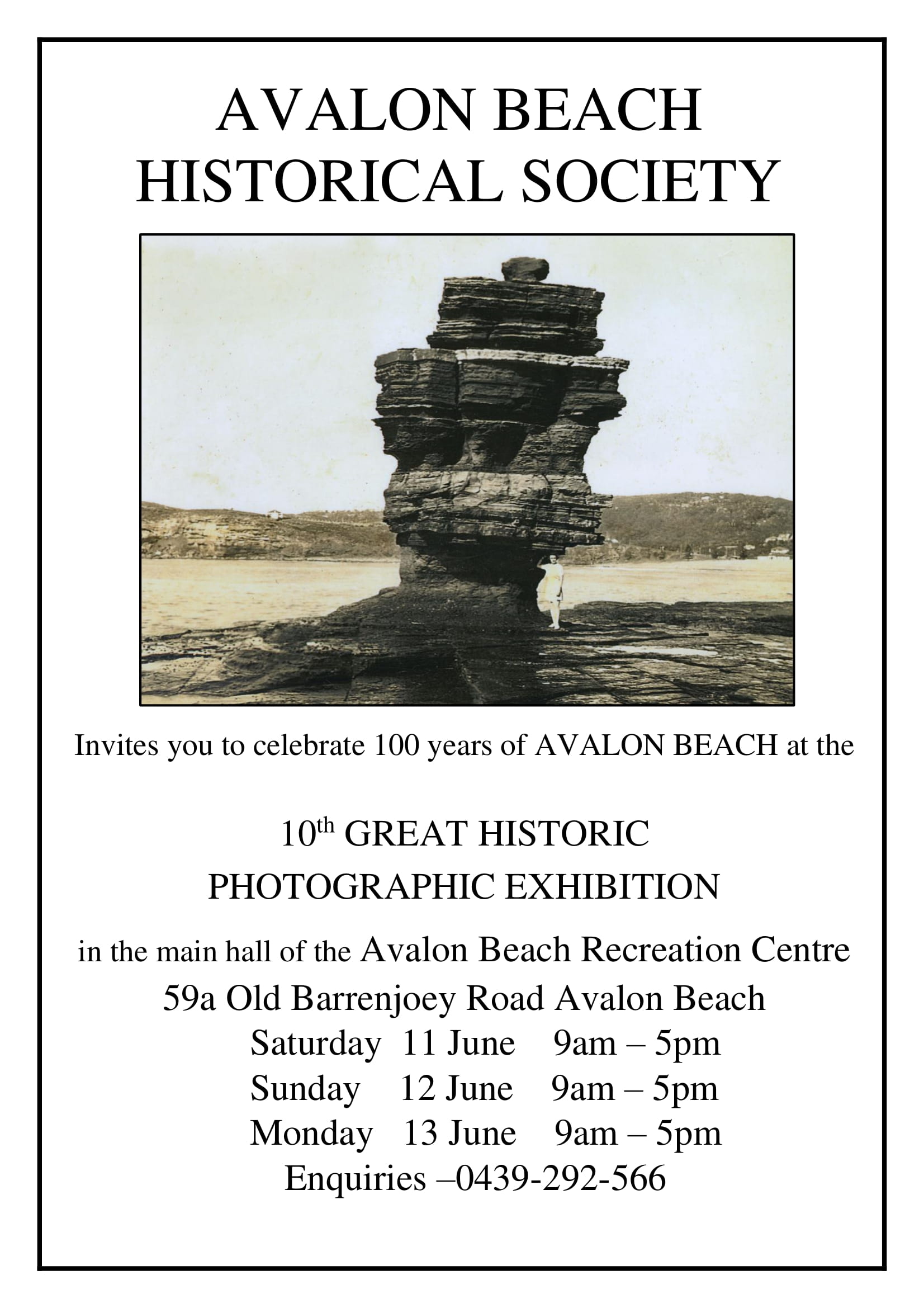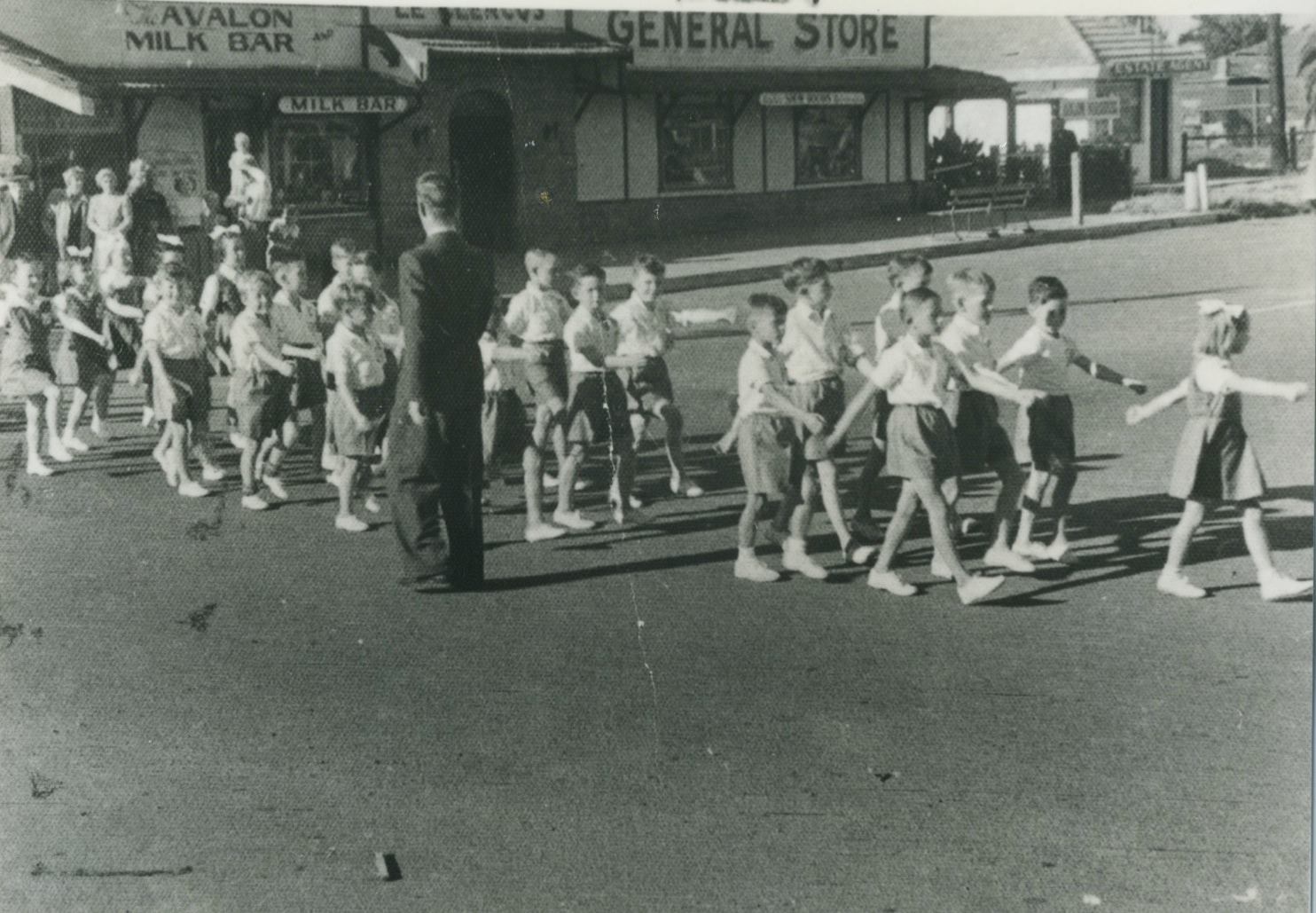 Official school opening of the Avalon Beach Public School - on Avalon Parade the old shop can be seen in the background. ABHS photograph
Avalon Beach Village Shops: 1950 on

Doreen Cherry OAM (R.I.P.) and her husband John Cherry came to Avalon Beach after WWII and started 'Avalon Fashions For Me'. During interviews for her Profile, Doreen shared:
''John William Cherry was also an early Sub-Branch member of Avalon Beach RSL Club. He became an Australian citizen and had a lifelong love of Photography, recording most of the dances and events in the area with good friend Ron Searl, father of respected local historian, and also a great contributor for decades to community, Geoff Searl.
He was popular wherever he went. One of his great achievements was Voluntary Clerk of Works on the Avalon Beach Girl Guide Hall. He died at only 45 in 1971. He was a wonderful family man and devoted to his two daughters. Visit: John William Cherry
He established a retail business "Avalon Fashions For Me" with Stephanie McDonald on the corner of Old Barrenjoey road and Avalon Parade in a cottage belonging to a Mrs Wickham, a very well known Avalon identity. She lived in the cottage part, which became the Post Office and General Store and Avalon Fashions. The cottage is currently the Ibizia café.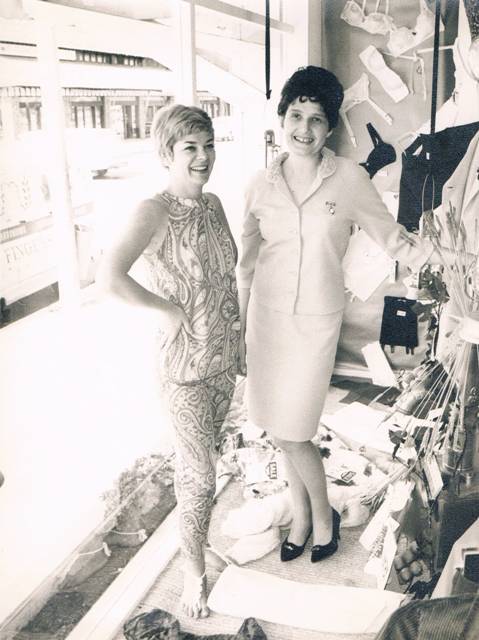 Above: Stephanie and Doreen in Avalon Fashions for Me window, April 1967
The shop used to flood up to the steps. The floods in Avalon were caused by inadequate behind the sand-hills and there used to be a lot of tents and camping there. I can recall people camping began to float and their things began to float to Careel Bay; the kids got on those blow up mattresses and took the exciting trip!
So that was finally done properly, and other drainage works installed; and then there was no more camping; but the tide can still come up and flood that corner. I did some training at the shop called 'Tradewinds' in Avalon Beach and one day I came home for lunch one day in the early 1960's and I had to go back with my skirt rolled up to my hips because the water on the other side was always much deeper.
One latter instance was when all the cars were floating which will tell you how deep it was; this was in the car park is now near Woolworths. I also remember another phenomenon we had was the freak snow storm, call it what you like…in 1956.''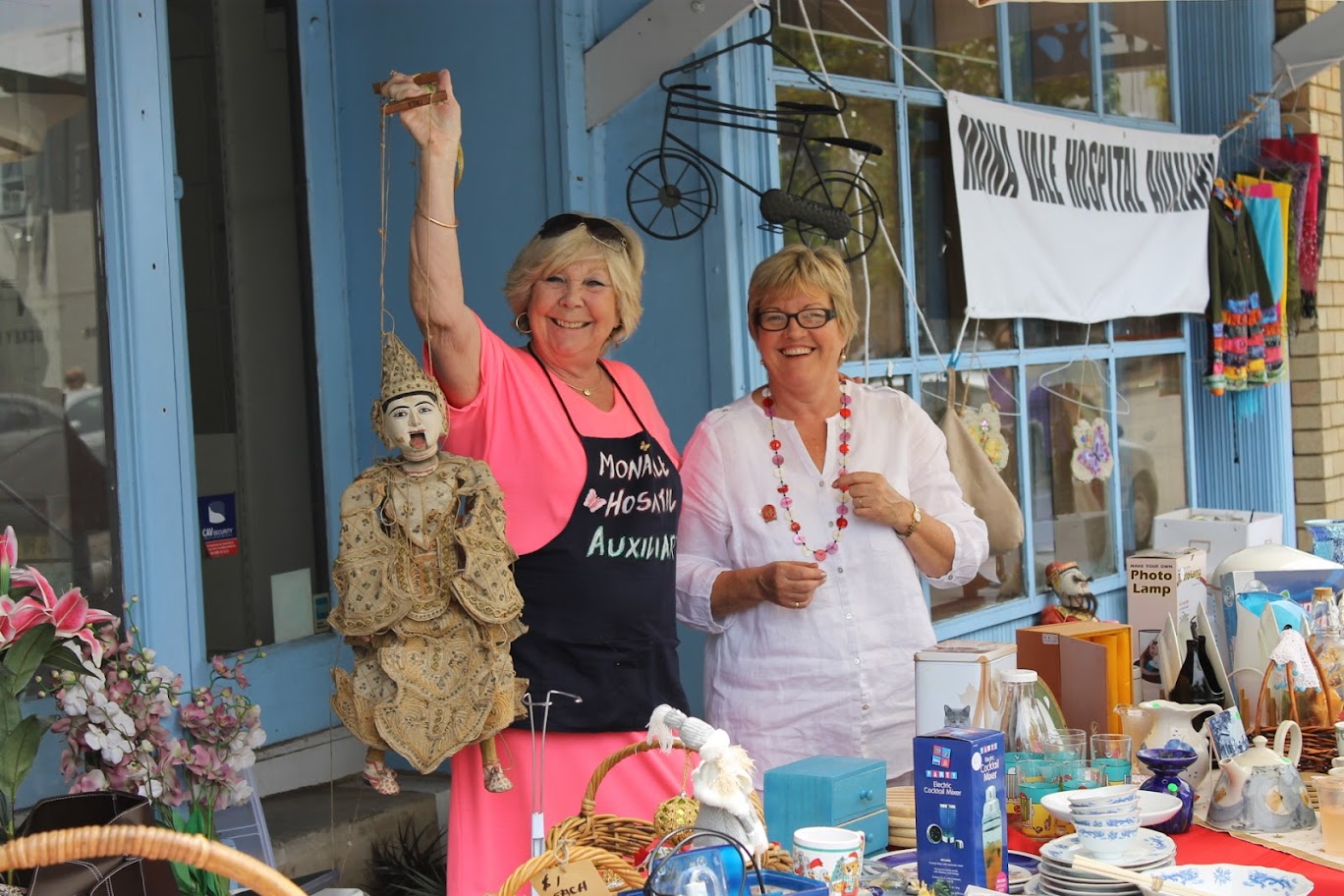 This storefront in 2012 prior to being leased and modified by Avalon Cellars with a MVHA stall out front! A Guesdon photos
The Searl-Pryor Family Health Foods Store
When speaking to Geoff Searl for his Profile years back he shared some insights into their own 'setting up shop' in Avalon Beach.
Where did you grow up?
In Avalon Beach – I've been here for 67 years. My parents came down here honeymooning in 1944, staying on Sand Point at Palm Beach. Mum's dad had bought two blocks from A J Small at 64 and 66 Avalon Parade.
I think that may be why they came down - to have a look – and so they bought the second block from mum's parents. This has just been demolished and there's 12 units there now.
They bought that in 1944 and managed to pay it off in a short time. Dad then approached the bank manager in York Street and said 'I'd like to borrow some money to build a house' and the bank manager said "where's that Mr. Searl?" – he said "Avalon Beach" and the Manager said 'I'm sorry, we don't lend money for housing north of Narrabeen Lakes Mr. Searl.'
So they had to borrow the money from my grandparents to build the house. We moved in in 1947, I was six months old.
What was it like growing up in Avalon?
It was awesome, fantastic. We had cubbies built where Pittwater Palms are now – we'd make arrows up and light them and fire them at the gang from Central road.
I got my first Mal in 1958 but dad didn't like the look of the Surfies and what they were up to so the Mal only lasted 18 months before dad took me off to Palm Beach Sailing Club. They were operating from Careel Bay then, and so I sailed for three or four years. I started off in VJ's and we then bought a Gwen12 which was A real flyer – I was skipper with my sister Chris as the for'ard hand – we had a ball on Pittwater. This was when I was 15 plus a bit!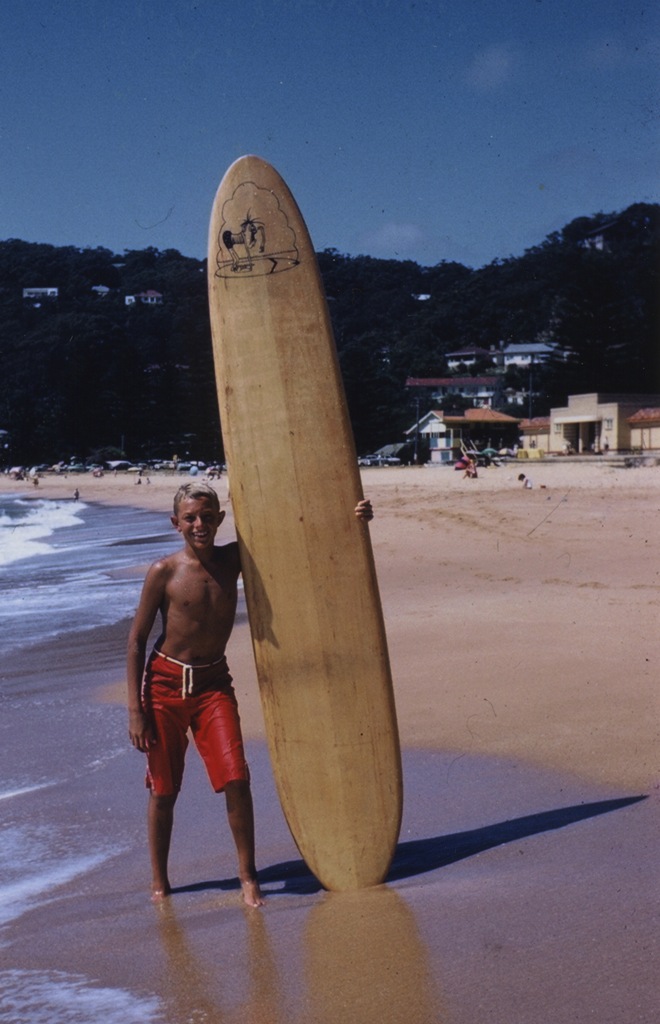 Geoff at Palm Beach with new Mal - 1958
Then Dad said, 'well what about the surf club?'; I said 'what about the surf club?' – he said; I got my Bronze Medallion a while ago – I think it's a great organisation' – so I joined the Surf Club and got my Bronze in 1966, which was great.
I became the Chief Gear Steward and then Chief Instructor for a couple of years, which I enjoyed immensely – it was a much smaller surf club then – all the members knew each other, same as the community generally.
We were doing around 10 patrols a Season compared to the 6 or 7 now.
Then in 1971 I married Collette.
Where did you meet Collette?
You have probably heard of 'The Shack' – the folk singing and coffee house at Narrabeen? She was on the door collecting money – this cute little yellow mini-skirt – I thought 'she's pretty hot' thinking 'this looks like the real thing' – I was singing traditional Australian bush songs.
It blossomed from there.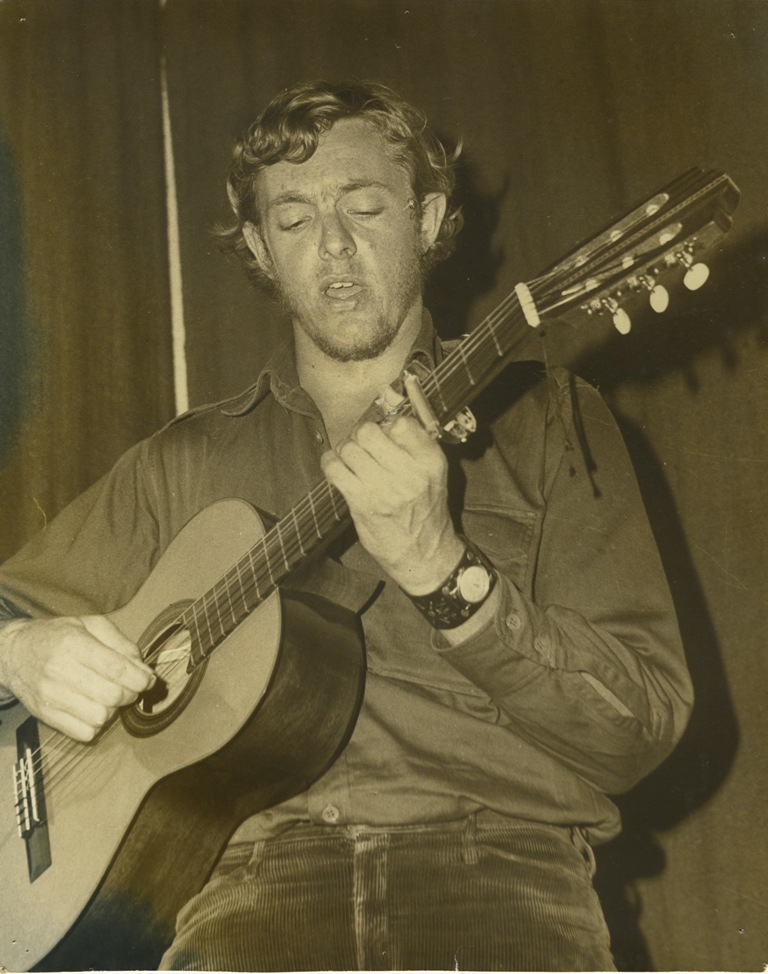 Geoff at The Shack - 1970
Where did you go to school?
Avalon Public School. The school started in August 1950 with 66 pupils. The following year the school was officially opened and that's when I joined!
Avalon Beach Public School 3rd Grade, 1954 - Photos courtesy Geoff Searl, Avalon Beach Historical Society - Geoff has named class members below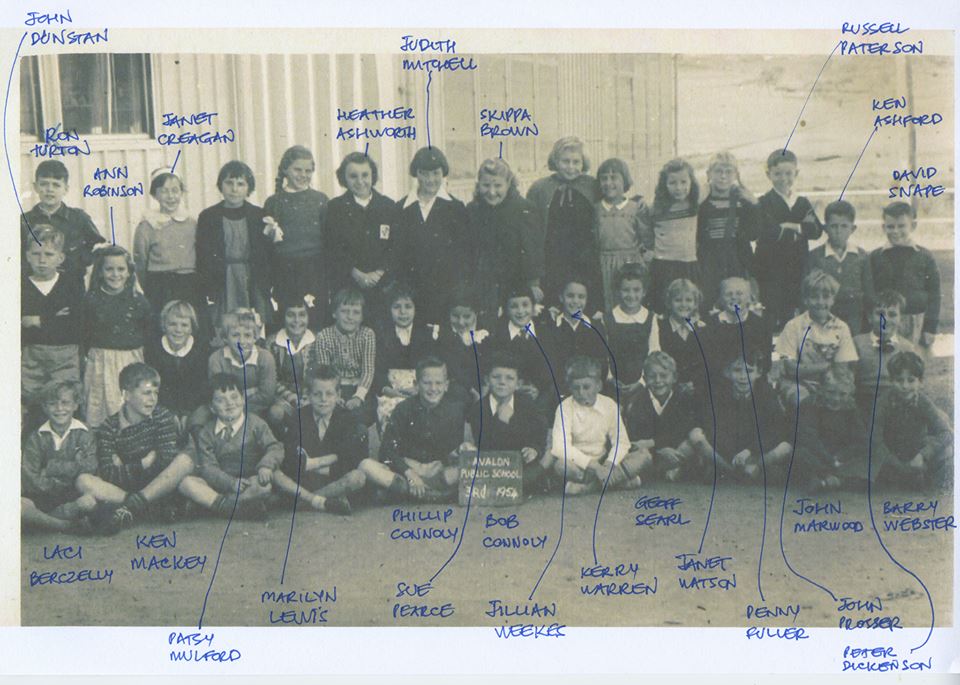 I then went on to Narrabeen Boys High School which was where the Narrabeen Sports High is now. There's no trace of this school now – you can Goggle it but there's nothing about Narrabeen Boy's High.
I did six years there because I was a lazy bugger. We were told by the careers adviser 'you need to do your languages to get anywhere' – so I did English, German, French and Latin - I excelled in Latin, getting 4% - so I thought 'time to get out of here'.
I went straight to the National Art School at East Sydney Tech College 1964 was my last go at the Leaving Certificate. I passed and went straight from there to the National Arts School in 1965. I had done all these languages and should have been doing descriptive geometry, woodwork, metalwork, all those kinds of subjects that I would later use.
I spent three and a half years there but didn't graduate as they changed the program – rather than pure design we got into Production Engineering – plus and minus so many thousandths of an inch, which didn't interest me at all so I left there and got a job as an Industrial Designer with Cyclops and Lines Brothers as a Toy Designer.
I had a ball there for 18 months – several of the things I submitted to the CEO at that time were pushed aside but appeared via other manufacturers later on.
I then got into model making and this was a big part of making a presentation to a client when you were A designer whatever it was – and so rather THAN drawing a pretty perspective you made a full-size working prototype or something similar so they could have a good look at it.
I got into Architectural Model-making and enjoyed that. I went out by myself and one day, after I'd worked 37 hours straight, and was delivering a model to Macquarie street and fell asleep at the lights, woke up with horns beeping me, I thought 'do I really need to do this? This is getting silly?' and decided to get out of this and go back to designing – which I did at Formrite Plastics at Brookvale.
This was designing display stands for cosmetics and that kind of thing which I enjoyed doing- it was creative and close to home. I worked there for a couple of years as their Designer.
In the meantime mum and dad had bought and started the Health Food store. I was reading pamphlets that they had got – I went and did a six week course with the Natural Health Society in the city and became even more interested. I started into yoga and did this for several years at the Ashram at Prince Alfred Parade at Newport. This was before the one at Manly got underway. Mangrove Mountain Ashram was just being established.
I then taught yoga in the community centre at Avalon Beach for a couple of years.
When you were teaching yoga at the community centre, was this the big structure that is there now?
No, this was the earlier one which was built in 1968, the first community centre. There were three activity rooms on the right – I had the third room – the auditorium was far too big for a little yoga class.
Yoga was also about talking about good health and how to attain this – talking about vegetarianism also. I became more and more interested in all of this. Someone then mentioned Dorothy Hall's College of Herbal Medicine – I had a chat with Collette and she said 'why not?' so I started off correspondence-wise but found out I really needed to go in there – I had questions that couldn't be answered over the phone. I went to Chatswood at first and then Balmain to finish the course, graduating from there with High Distinction.
Dorothy then asked me to join them as their Nutritional Lecturer. By that stage I'd started in the shop – mum and dad had said they thought I could be of help to them. I could cycle to work from Whale Beach, it just really suited.
So I joined Dorothy Hall as a lecturer and then became an associate, which was a really a buzz – I had a clinic room and was there for a couple of years. Mum and dad then said 'what about joining us full-time?' I was then able to have two days at home – by this time we had bought our house at North Av. – I had a little green caravan on the front of the block and that was where I consulted with people and so we had a practice here for some five years – which was great. That was also beneficial for the shop as well as you'd send clients there as a customer to get some of the things you'd think they required.
Then mum and dad retired in 1985 and offered the business to Collette and I. By that stage the 3 kids were starting to grow up.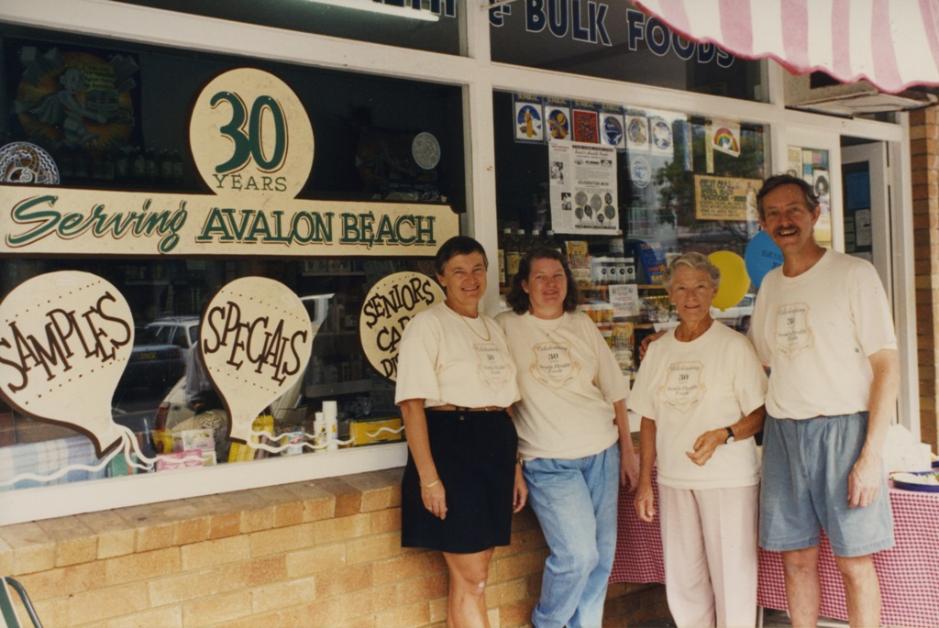 1996 photograph shows Geoff's sister Chris, Collette, Mum and Geoff outside old shop at 74 Old Barrenjoey Road.
We had a chat with Bill MacDonald, who'd been a really successful businessman in Avalon Beach since 1927. He was a real community person, sponsored the surf club, helped one person after another, went bankrupt a few times and came back through sheer hard work. He gave us what turned out to be great advice. We then bought the shop from mum and dad in 1985.
Dad then died in 1988 – which really shook us all as it was totally unexpected. People said 'not Ron Searl, surely not'.
He told mum he had a bit of a headache, took a tablet, and was in his favourite chair and was gone – it was as though he'd just thrown the switch. Magnificent for him – we had people for months after saying can I join the list, that's the way I want to go.' But it still destroyed us, yet somehow made it easier knowing he'd gone so peacefully.
Just on your dad – there's a lot of photographs around which have been taken by your dad – how did he get into photography? It wasn't a cheap hobby then….
No, it certainly wasn't in the 1950's, or earlier for that matter. He just thought what a good thing to do – he had a good mate in AGFA who threw him a few films here and there – he loved photography and took some great shots – and he only had one eye!
When he was 16 he blew one of his eyes out mucking about with gunpowder up at Grafton. We even have the newspaper report – 'young 16 year old blows eye out…' that sort of thing.
And yet he saw so much with this one eye; it was like God said 'here, you've only got one eye, have a bit of extra energy in the one you do have' – we'd be driving along and dad would say 'how was that?' – 'how was what?' – he saw an awful lot, it was amazing really – things others didn't see.
He took a photograph of the Warriewood surf boat at a Bilgola Surf carnival and submitted that to an international contest which he won. An all expenses paid trip to the Munich Olympic Games – he and mum had a fantastic time, other than what else occurred at that particular games.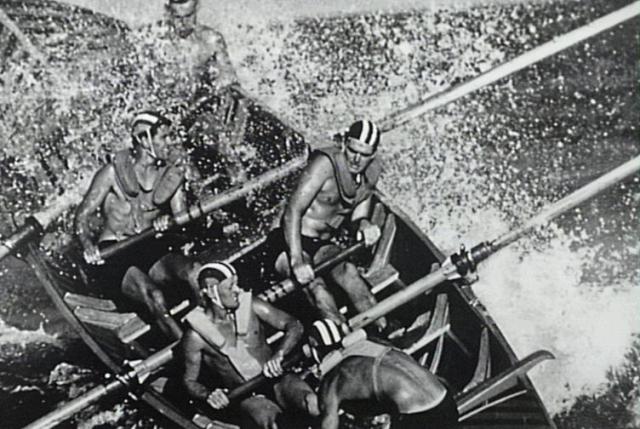 Ron Searl, who photographed and collated many of our Pittwater events won a prize for this image of the Warriewood surf boat in 1980. Below is Ron Searl with his photograph. Image courtesy Pittwater Local Studies Unit at Mona Vale Library.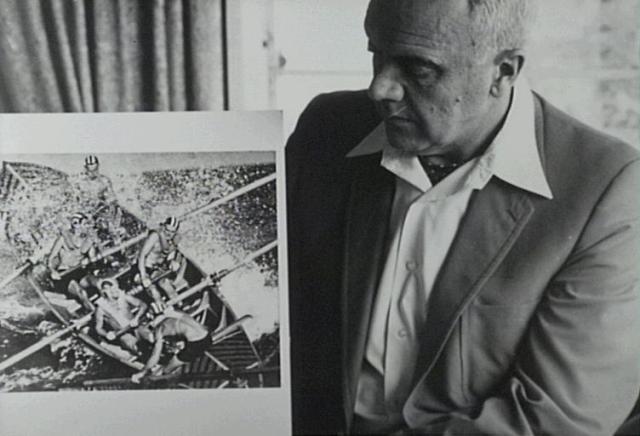 Then when the videos came along, he liked toys, he got this ruddy great video camera- they were big in those first days, and took some great footage of the family.
From 1988 I started getting what I would term 'messages' and got a little notebook and started writing them down. A couple of years later I had a poem, which was about dad, and quite amazing as I hated poetry at school. Strangely I have just written my 37th poem, another gift he gave me - as most of them were originally about him. That helped me with the grieving process immensely and perhaps helped compensate for the sudden loss.
In 2000 John Stone came along and said 'we're getting out before they bring in the GST – we've had offers for the shop but if you want it, you can have it.' I said 'let us have a think about it – yes, Yes and yes!' and then that one became the new shop.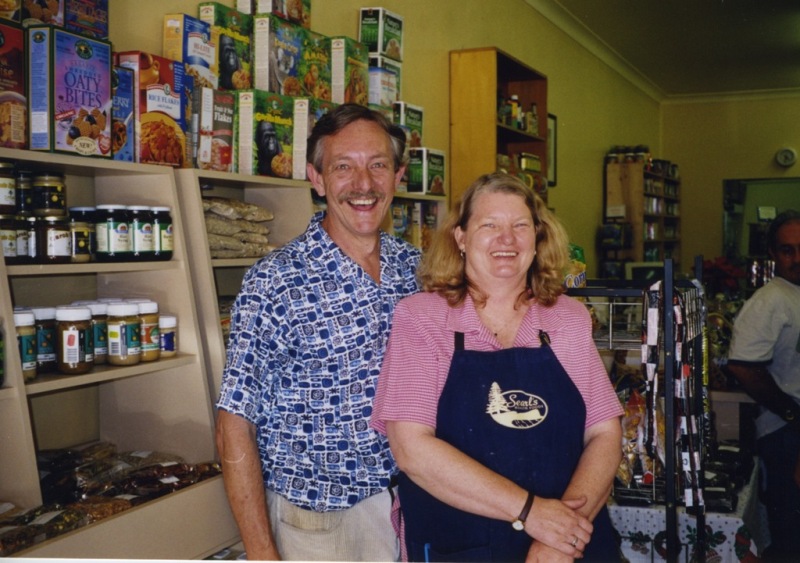 Geoff and Collette in December 2000 in the new shop at 68 Old Barrenjoey Road (it was John Stone's Music and Photographic Store from 1967 to the Searls).
John Stone Family Music Store
When speaking to John Stone for his Profile he shared some insights into his bring music to Avalon Beach.John Stone was the first or second retailer to occupy a shop in the 'new' Barefoot Boulevarde' after it opened in October 1965. The shop next to the original news agency (at 68 Old Barrenjoey Road) came up for sale and John bought the shop and moved his business there only a few years later. In John's own words:
How long were you at St Ives?
Around four or five years. It was 1962 that we opened up there and then in 1964 we came down here full-time. I was the second person in the Barefoot Boulevard building when this was first built, when that was in its original state. The premises at St Ives was good but the lease worked then that they took a percentage of your takings, not your profit mind, your takings, so you were always going to be striving to make it better and I realised that wasn't a good way to do business.
Down here in Avalon Beach there was a Radio Shop in Old Barrenjoey Road run by the Bonningtons, and he was closing down. His shop was
where the cake shop used to be and near where Plunkett's pharmacy once was. He stocked a few records, not many. W
hen he sold out, he sold the rights to sell records to another radio shop owner, Mr. Dykstra, which I didn't know about.
The record companies at that time wouldn't allow two record shops in the same vicinity; you had to prove that the sales could be enough to warrant stocking their records, which down here we couldn't. When I opened up there was a bit of screaming for a while from the companies. I used to have to bring the records in to the St Ives shop and then transfer them down to here. So I had to keep both shops open for 18 months. After that time I was able to sell the St Ives shop; they felt my shop was doing a much better trade.
The second radio repair shop, the Dykstras, kept selling a small stock of records for quite some time though.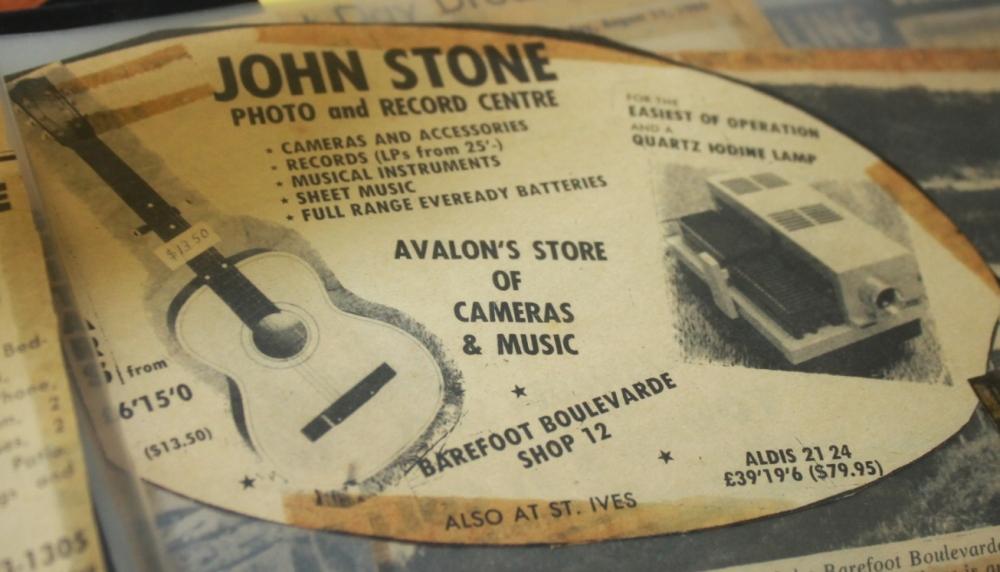 Ken Meadley joined me soon after opening in the Barefoot Bvde and he managed the retail side of the business, while I concentrated on the photography. This lasted some 15 yrs before he moved on. The first Avalon shop was the same again; photography, instruments, records, sheet music. The shop was on the outside of the building. At one stage our business was the only one paying rent. They were giving people 12 months rent free just to get them in and it wasn't a nice feeling to be the only ones not helped so we moved around 1968 over to 68 Old Barrenjoey Road opposite the Cinema.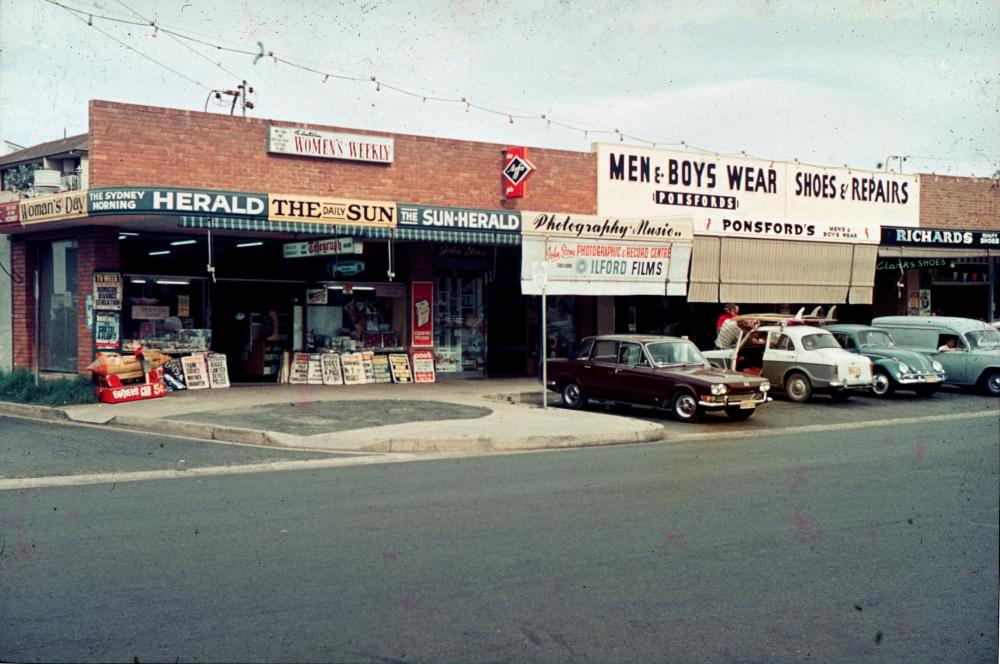 John Stone Photo and Recod Centre at 68 Old Barrenjoey Road - early 1970's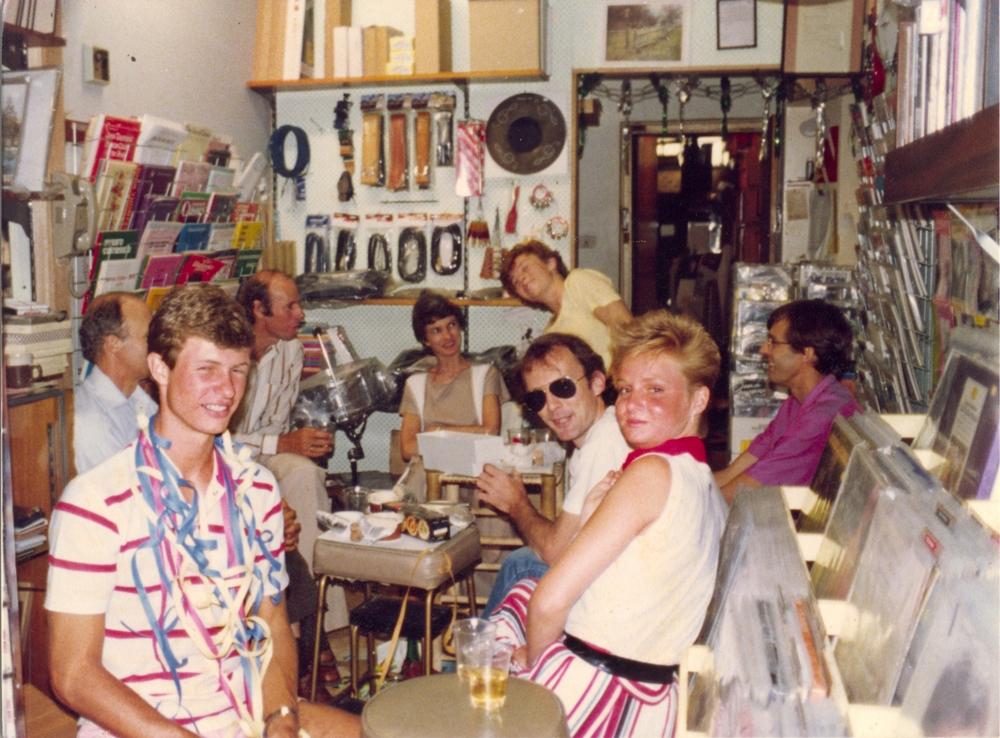 Christmas celebrations out the back of the 68 Old Barrenjoey Road business, early 1990's - John and Noelene's son Colin is at front left of picture.
We stayed in this shop until 2000. I gave up once the GST came in, I wasn't going to go through all my stock and try and work out what the tax might be. Both music and photography hit the wall at the same time, when everything became computerised. Once the Internet came on and photography became digitised, it became free for downloading.
Even before that technology had hit these industries hard as one person would buy the DVD or CD, copy it, then give it to their friends. Same again with digital photography, once this came in all the accessories like filters, cable releases, everything associated with this that we were able to supply became obsolete.
So by 2000 all these factors were taking effect and it was better to give it all away, which was a shame.
You are still working with this technology now though?
Yes. We sold the shop and I moved out the back, continuing, as I am now, to do things with the computer with old photos, to clean up and restore these. The understanding of having come through the old photographic processes has definitely helped here with that. Knowing the camera processes and how the images were made has its benefits. There are still a few places that teach all photographers, as part of their courses, the old processes.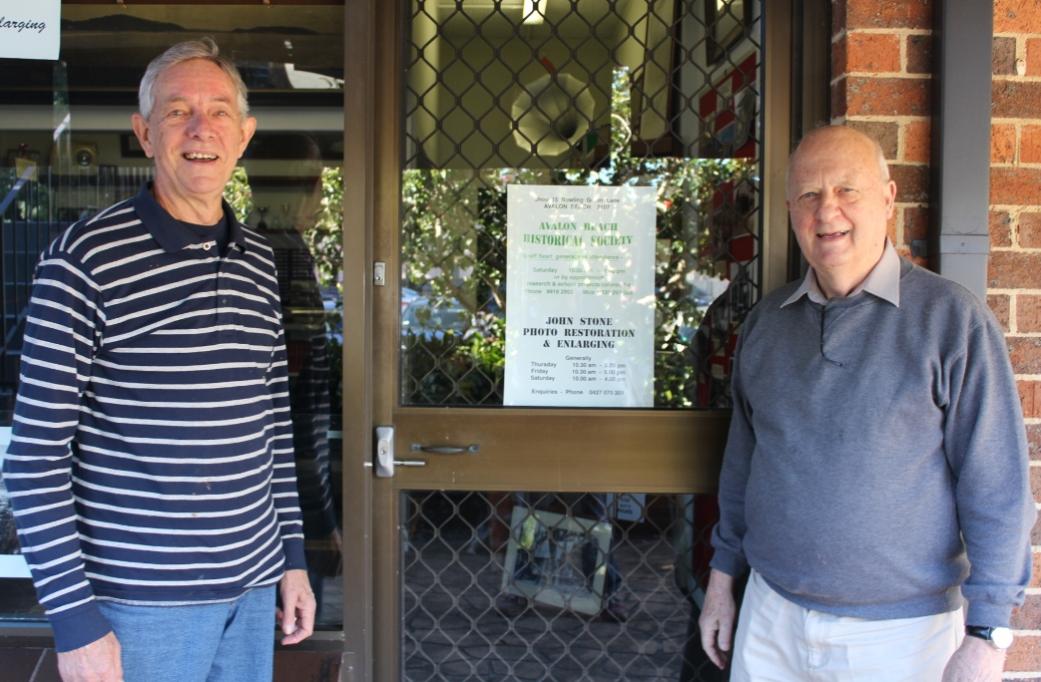 Geoff Searl and John Stone at entrance to John Stone Photographic services business where ABHS office also is.
The Johnson Brothers
Another much loved Avalon Beach family who came here and opened a shop in the 1950's were the Johnson brothers - John and Bob with their wives Joan and Anne, and son Robert helping out with details. During their interview for a Profile of the Week they shared:
Then you opened a hardware store out here?
Bob: We just wanted to get closer to here.
John: A fellow by the name of Syd Fisher had built a block of shops at the top of Harbord road, just past the school as you go up that hill. He built those and the same thing happened there; they were empty shops and he wanted key money for them, which we paid and that got us closer to home again because we were living at Narrabeen. So that was the start of it really. We didn't have it long and a bloke walked in and wanted to buy it.
Robert: This was around 1955. They only ended up there for 18 months and then they came out here.
Where was the first shop in Pittwater?
John: Around where the florists shop is now, in Old Barrenjoey Road, near Bakers Delight. Bobby and I had to go and see the fellow that had just finished this block of three shops and talk to him as to whether he wanted us as tenants or not; that's how hard it was then. And he probably looked at us, and us being very young men, and thought 'will I give it a risk or not?' but at any rate, we got in there.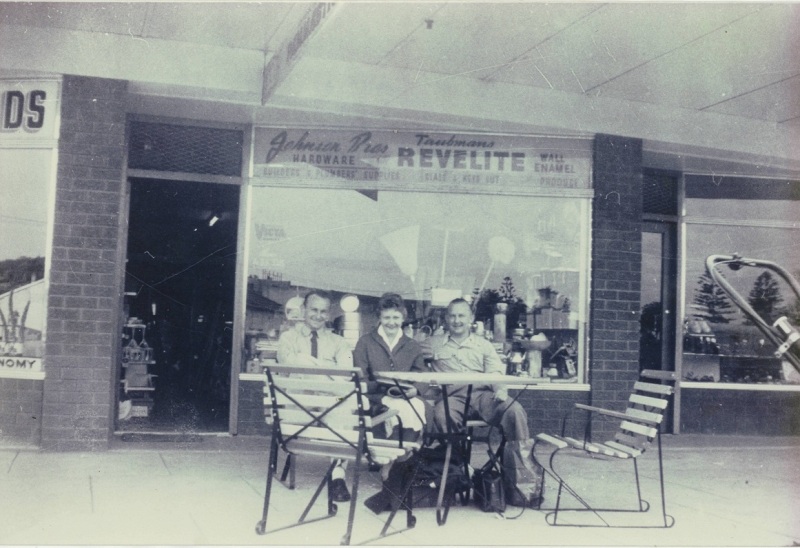 First Avalon Shop Old Barrenjoey Road (Bob, Maureen and John)
Were there any children yet?
Anne: Yes, I had you then (to Robert).
Joan: You were only a baby then.
Robert: I was born in 1959 -they built the shops on the corner of Bellevue and Avalon Parade, Avalon, and they moved the store there in 1959/1960 - so I was born a little bit before that.
What was it like having a new baby and a new business at the same time?
Anne: Well, we didn't have our own house or anything like that then, we were renting, because everything was going into the business and I can remember going down to the shop with Robert in the pram as a baby and I would sit there and do some of the accounts and help in the shop, but, I don't know, it just seemed to roll along.
How many generations of Johnsons have or now work in the business?
Robert: Well, you can count Pop (John and Bob's Father) because even though he came later he did work in the business, and also Auntie Maureen. She worked for Uncle Bob and Dad for a long time in the early days as a young woman and was very helpful in establishing the business. Auntie Maureen and her husband Paul Collins (PC) still live in Avalon, so there's been four generations now.
What do you remember of Avalon of 1959?
Joan: It was a real village.
Anne: Old Le Clerc's store was there and I can remember going shopping there because we didn't have Woolworths or anything like that; it was a really really old building and the floor was timber boards and there was cracks in the floor and if you dropped your money, that was the end of it!
If you had a day off then, what would you do?
Anne: we had to have Sundays off
Joan: we'd go to the beach
Anne: yes, we use to spend our weekends on the beach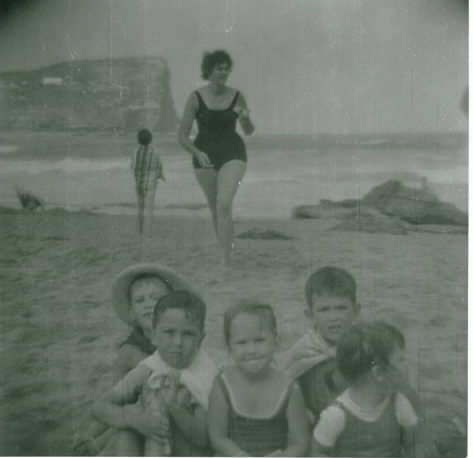 Day at the beach. Anne (Walking up the beach) Back Row Left Mark Right Robert. Front Row Michael, Therese, Angela. (Summer 1968/69).
Joan: we used to do a lot of picnics down at Whale beach remember?
Bob: yes
Joan: down there. We'd have BBQ's and picnics
Anne: that was really nice
Joan: it was lovely; there was an old man down there that used to have boiling water and we'd take our own tea and coffee.
Bob; yes, I remember that
Anne: yes, we had a great time there
What were you selling through the hardware store then?
John: It was mostly a handyman type business at Avalon. DIY stuff. Then it just grew. We then had the opportunity of buying. There was a fellow named Dr Pockley who died, and his house was there where the lane is and down as far as the Post Office, and when he died they called it 'Dr Pockley's Estate' - the old cottage was moved back and a laneway was put in there and the Council declared all that area commercial and that's when we got the opportunity of building two stores on the corner there and we went into one of them and we put tenants in the other one.
Bob: The Bank - the Commercial Bank operation.
John: Yes, the bank. The Commercial Bank of Sydney. And upstairs we designed, when I say we designed; I had heard of an architect who'd drawn and built for somebody the buildings called 'The Walk' up at Newcastle and somebody said to me 'go up and have a look at that, that will just suit for you, and you'll have offices and what have you upstairs.' Which I did and then Bobby and I decided we'd build the same building. So it was representative of a building that was already established.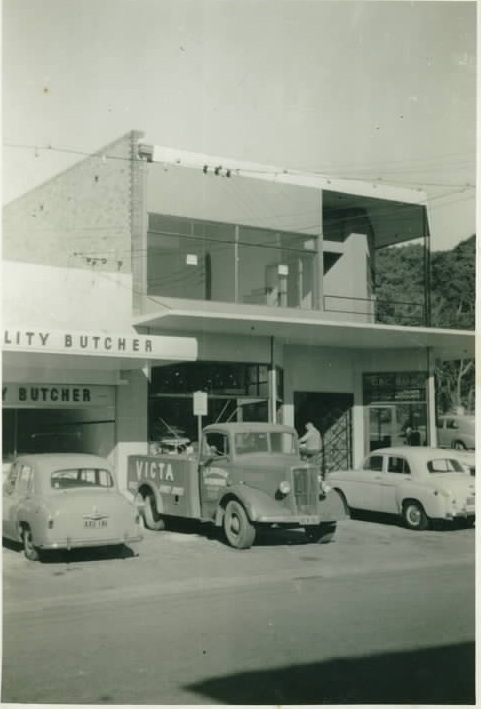 55 Avalon Parade just after completion (Note our delivery truck at front and CBC Bank in Corner Shop).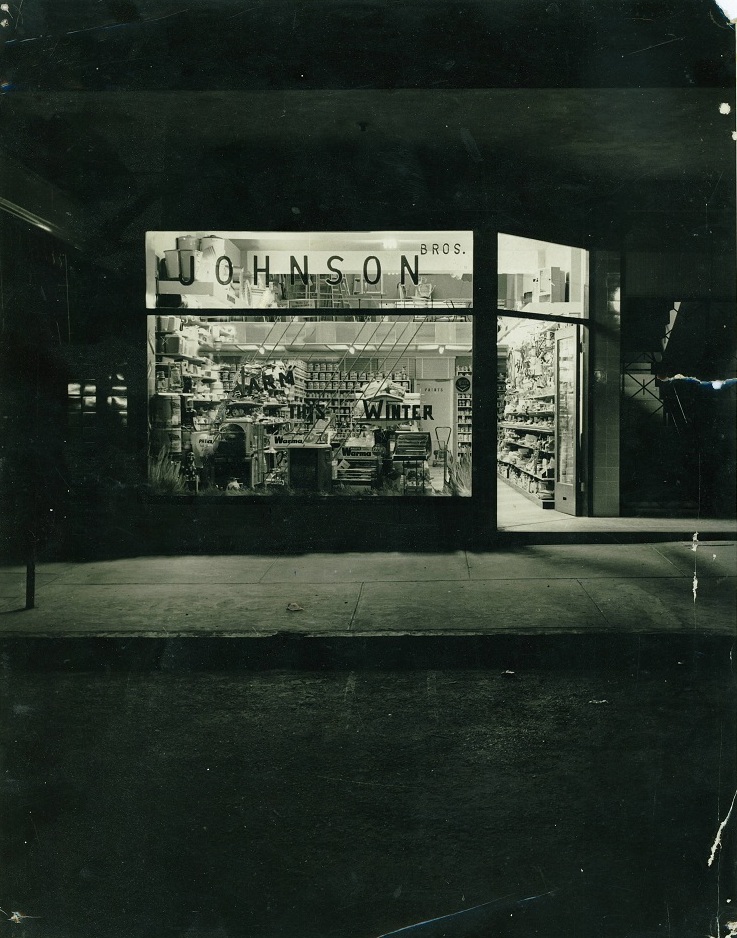 Shop Front, 55 Avalon Parade.
Were you both in the shop by this stage, had you given up the window-dressing?
Bob: No; I didn't come into the shop until..
Joan: You came in when we got married in 1960
The Woolworths that used to be opposite your current shop; when did that open?
Anne: What year was Therese born? It was open then.
Robert: 1962.
Did that start bringing more people into Avalon to shop?
Bob and Anne: Oh yes.
Anne: It was great, I don't know why they closed it.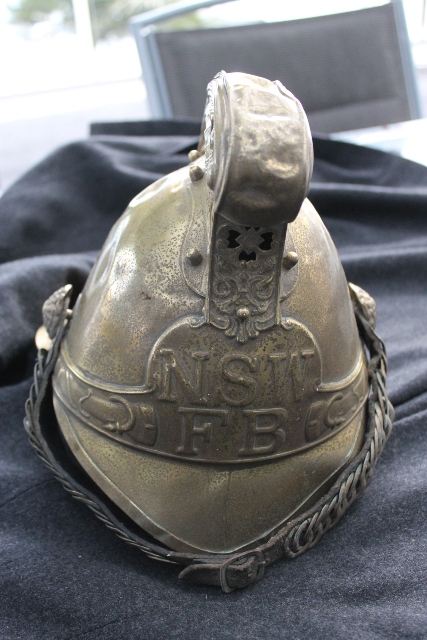 Bob: In Avalon Parade there weren't a lot of shops; there was no Commonwealth Bank, there was no Post Office, there wasn't any of that Woolworths Building when we first started.
Joan and Anne: Where we are now was a Coles supermarket and where the Bank of NSW was was a Nursery, no, it wasn't, it was a J T Stapleton's.
Anne: the real estate was down where the Westpac bank is
Robert: The nursery was there too; it was only a little tin shed then
Bob: then you had a Bond's Nursery between Stapleton's and our first shop.
Robert: Dad and Bob were both foundation members of the Lions Club, they were both Voluntary members of the Fire Brigade in Avalon, they were both heavily involved with St Vincent De Paul when they were younger as well so there is a lot there was that idea of giving back to the community through those sorts of things from very early on.
So it was part of your upbringing?
Bob and John: Yes.
Robert: In fact, with the Fire Brigade, in its early days and because it was mostly a Volunteer Station, we actually had the bells in our store. They came back through the shop and then into the firemen's houses, so if someone had to call the fire brigade it would often be switched through to the shop first. The station did have a resident fire captain, Fred Andres, but he worked in town during the day.
Did you play with the fire bells as a little boy?
Robert: We did; there was the odd occasion where we actually accidentally set off false alarms for fires.
Anne: We still have one of the helmets; the old brass helmets. Johns' is still here.
What was the best thing about running your own businesses?
Bob: I think it was that knowing that any profit that you made was yours and that you could invest that, as we did, and have projects all along the way.
John: It started when Bob and I were still working, we were probably considered reasonably wealthy, because of that flourishing business, we'd also been out west and bought land where there is now actually factories that we built, 2 acres of factories in Campbelltown, in Blaxland road.
Then we went and built into Gosford, Albany street, three stories of shops there. Robert handles it all now, it just seemed to grow.
Bobby gave me a free hand. I'd say 'I think I might go and have a look at this Bob, it may be good' and he'd stay in the shop and I'd buzz off and it did prove to be a good partnership because that's how we got on and ended up with vastly more then what we started with.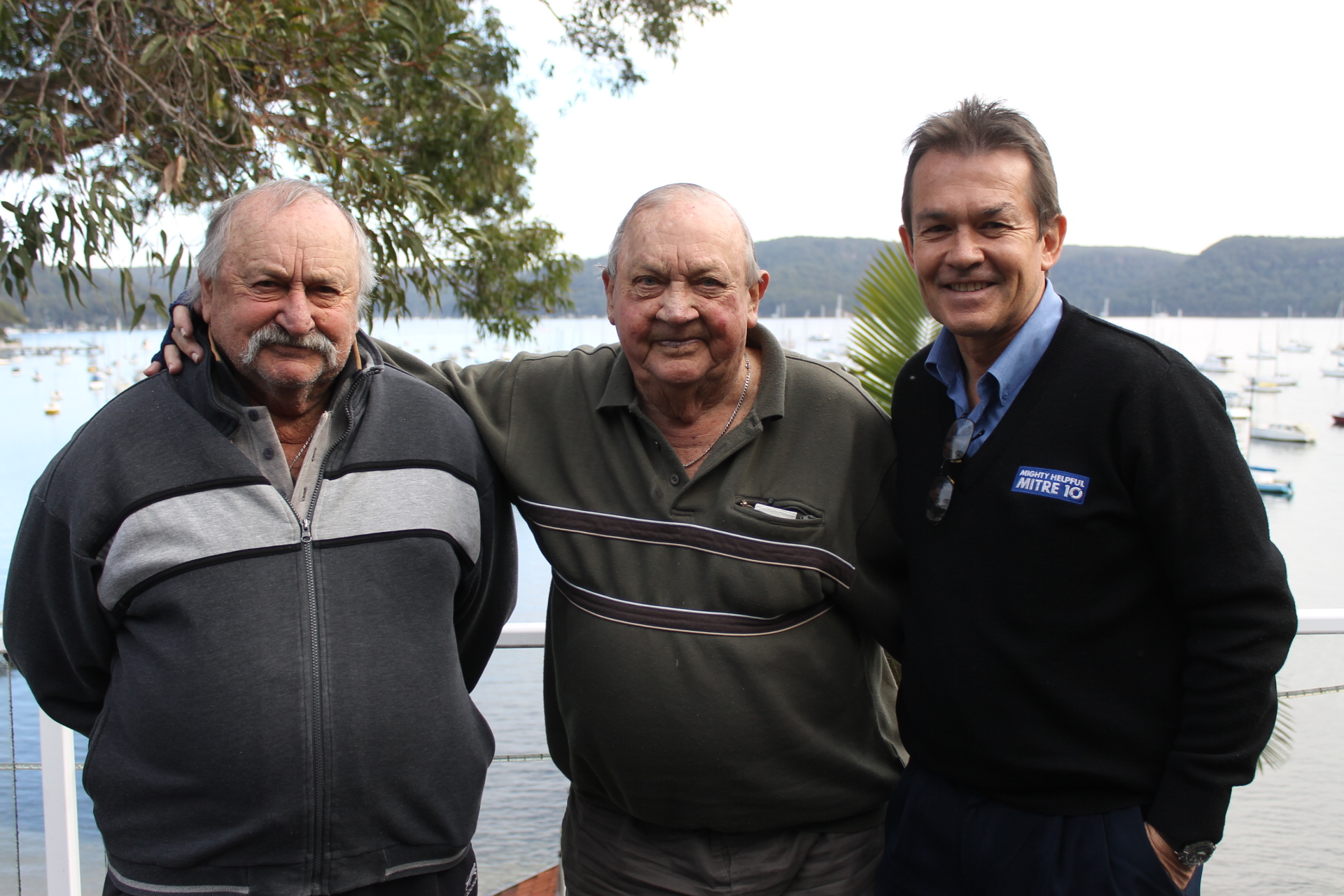 John, Bob and Robert Johnson in 2013 - photo by A J Guesdon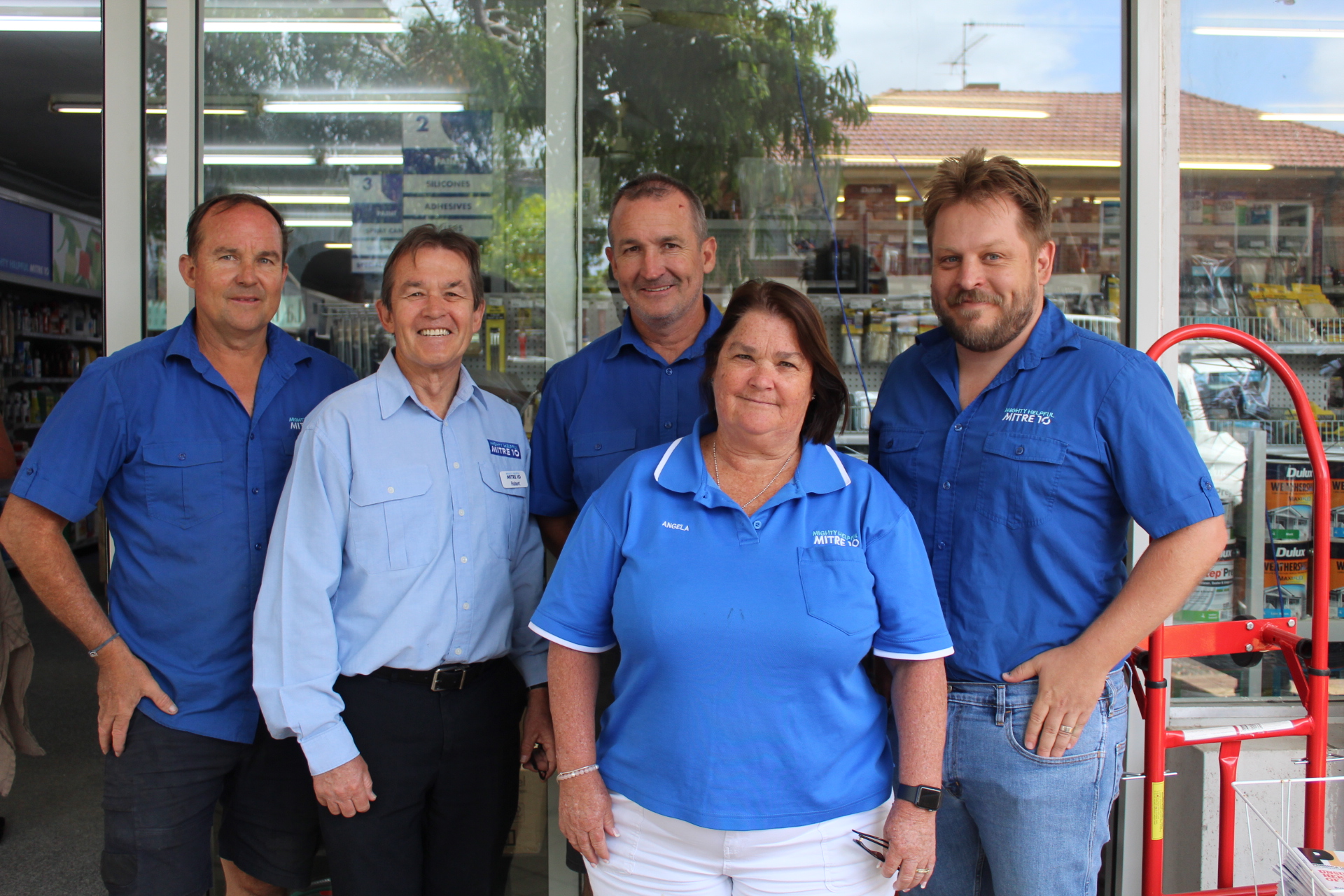 Johnson Brothers family members outside the Avalon Beach store in 2020 - photo A J Guesdon
Still going strong - Robert and James Johnson in 2022: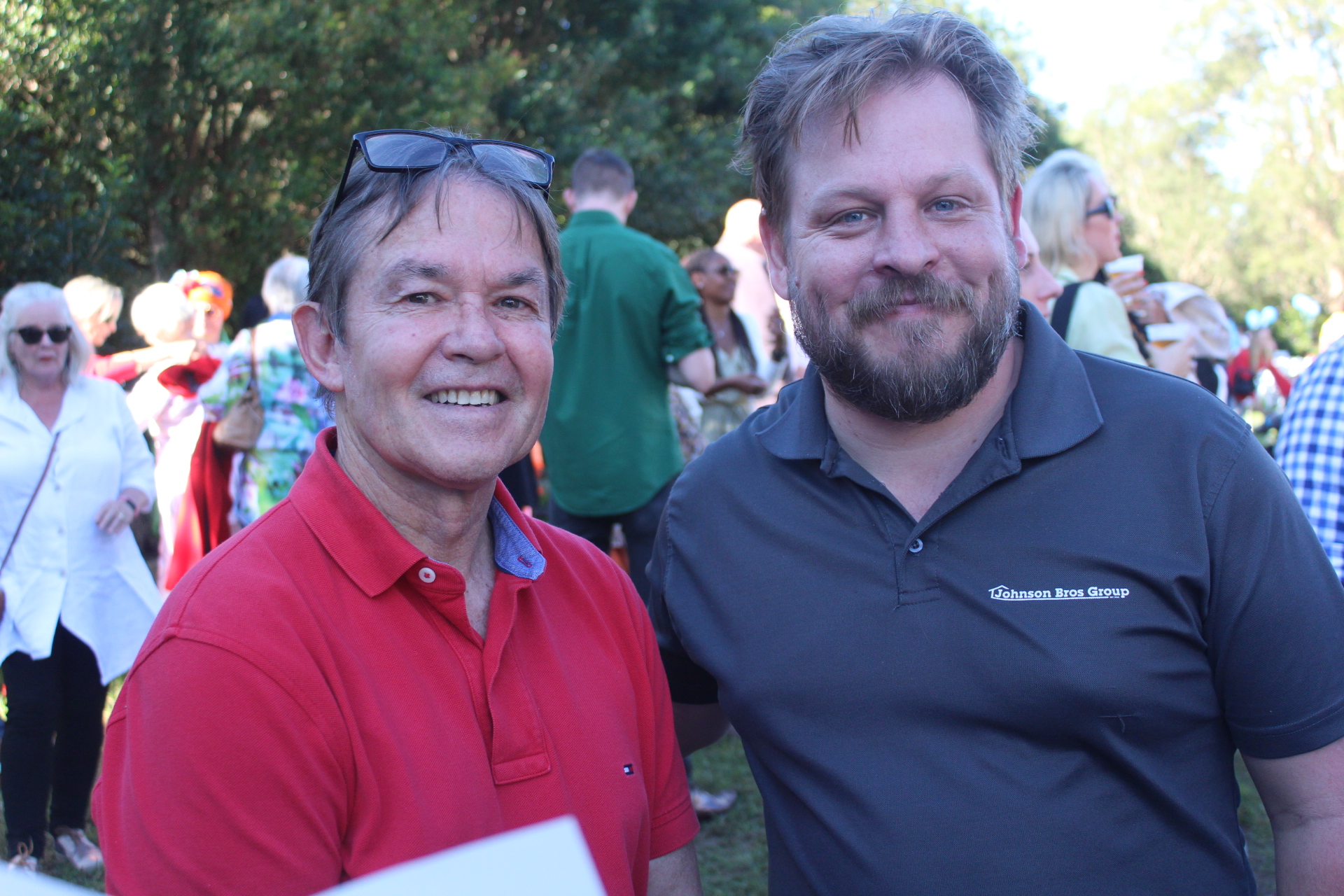 Video: General Motors Holden Range Of Products And Avalon Beach Shopping Village In 1960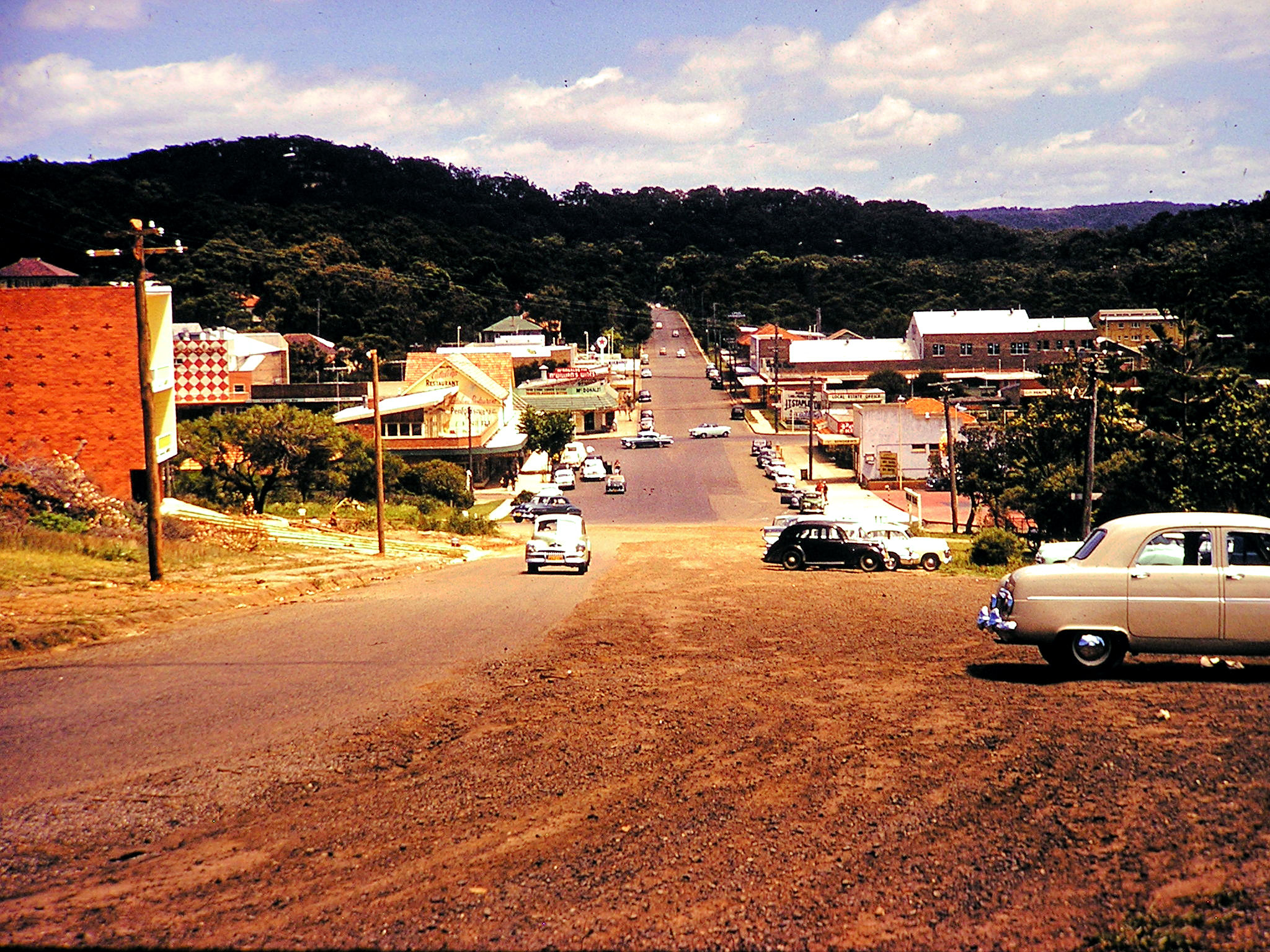 Avalon Beach - view down Avalon Parade, 1958. Photo courtesy Grace Family.
The Barefoot Boulevarde
Geoff Searl OAM spoke this week about this building, saying; ''The Barefoot B. certainly wasn't filled with retailers instantly! JS was number 3 if I remember correctly and went in on the stated rental amount.
When the owners started offering shops within the BB at a lower rent to fill the place John got annoyed and bought 68 OBJ Road 2-3 years later and moved out.''
Some details from Geoff on the demolition of the first General Store at Avalon Beach( recently vacated by Mr LeClerc), and the construction of this building: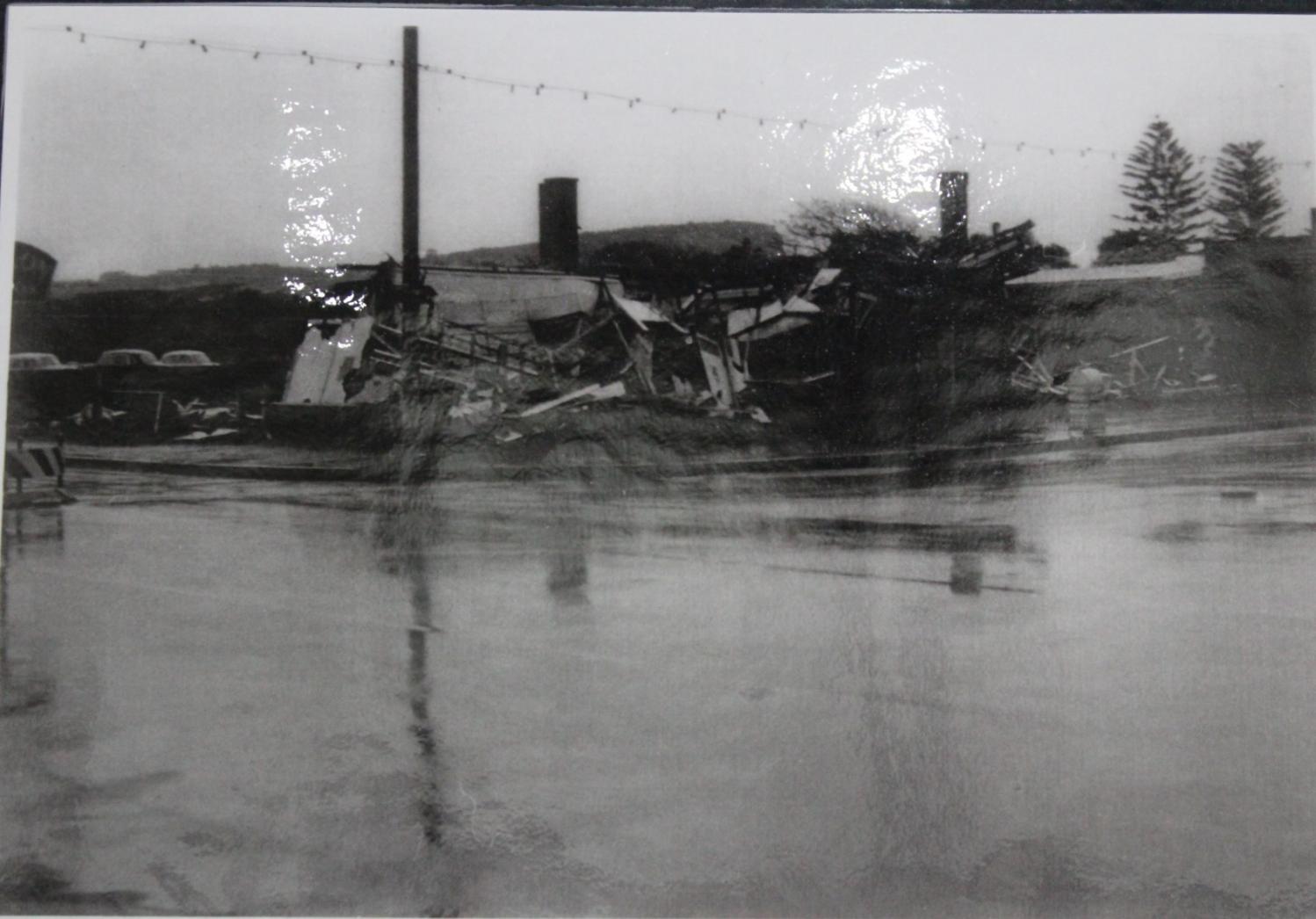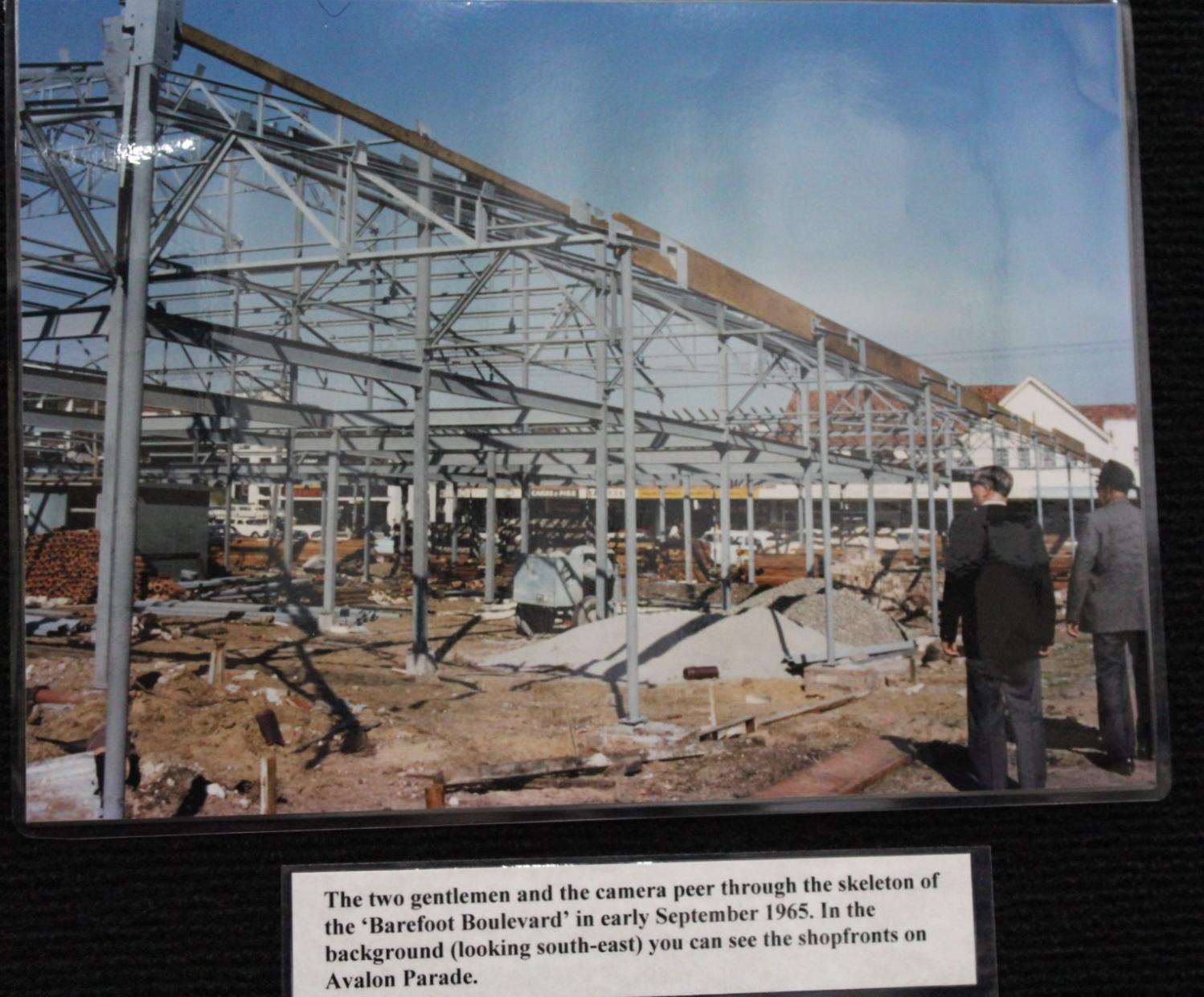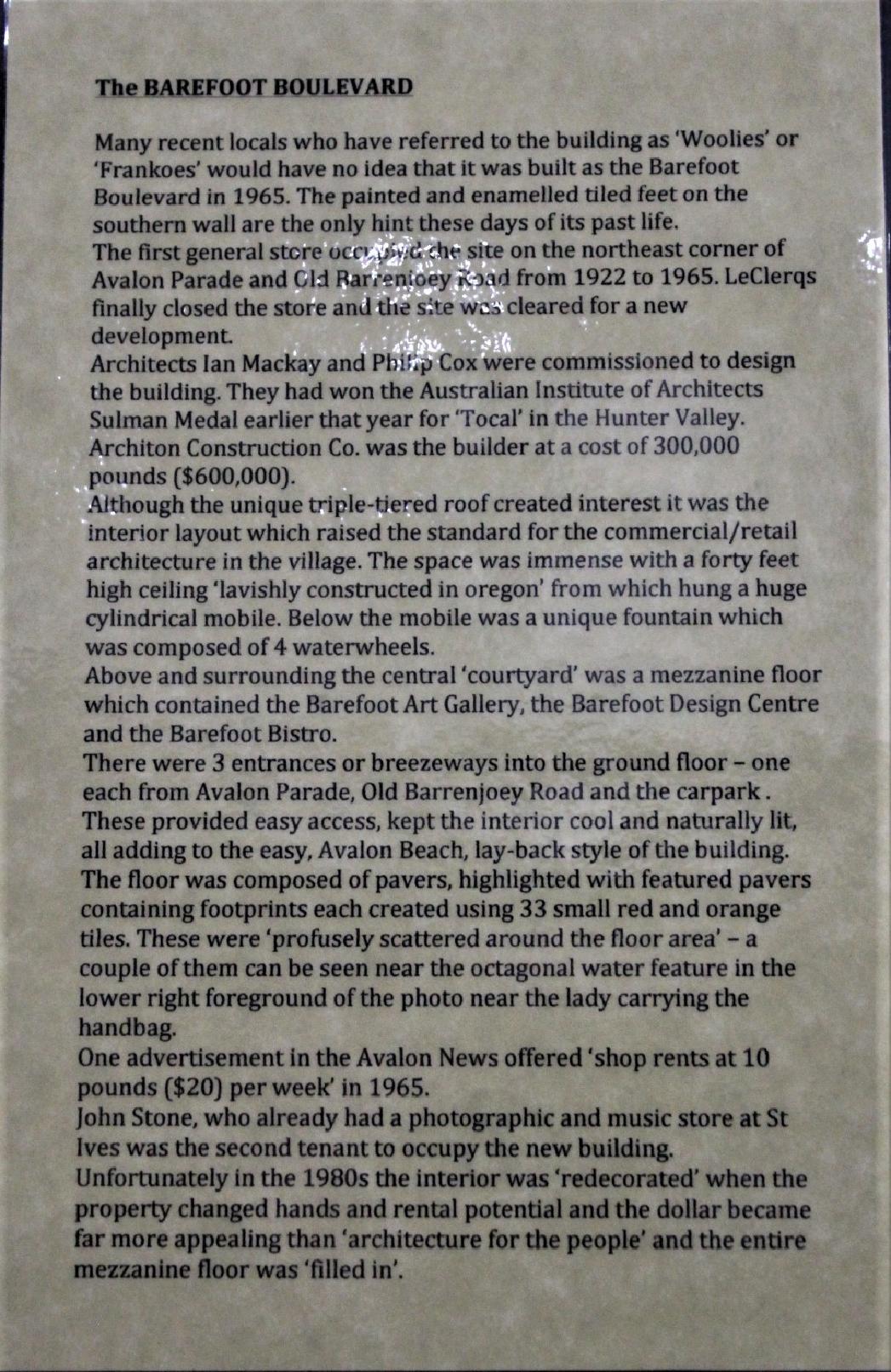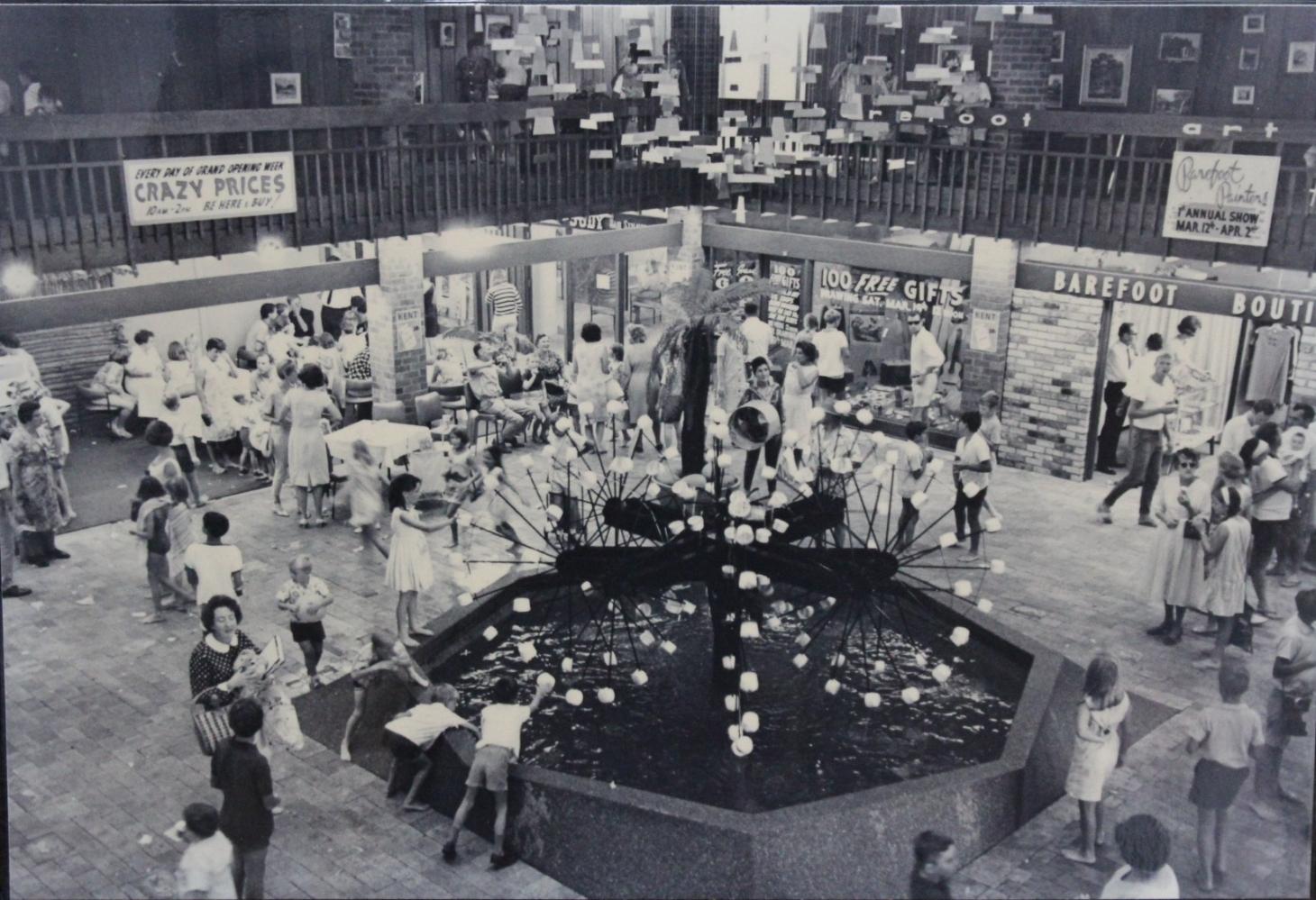 These images are from the 2018 Avalon Beach Historical Society curated by Geoff Searl OAM (with info from Mr. Searl) - they were taken by Geoff and John W. Stone who was the principal photographer for the then Warringah-Pittwater News. John was one of the original tenants in the Barefoot Boulevard building, moving there in 1965.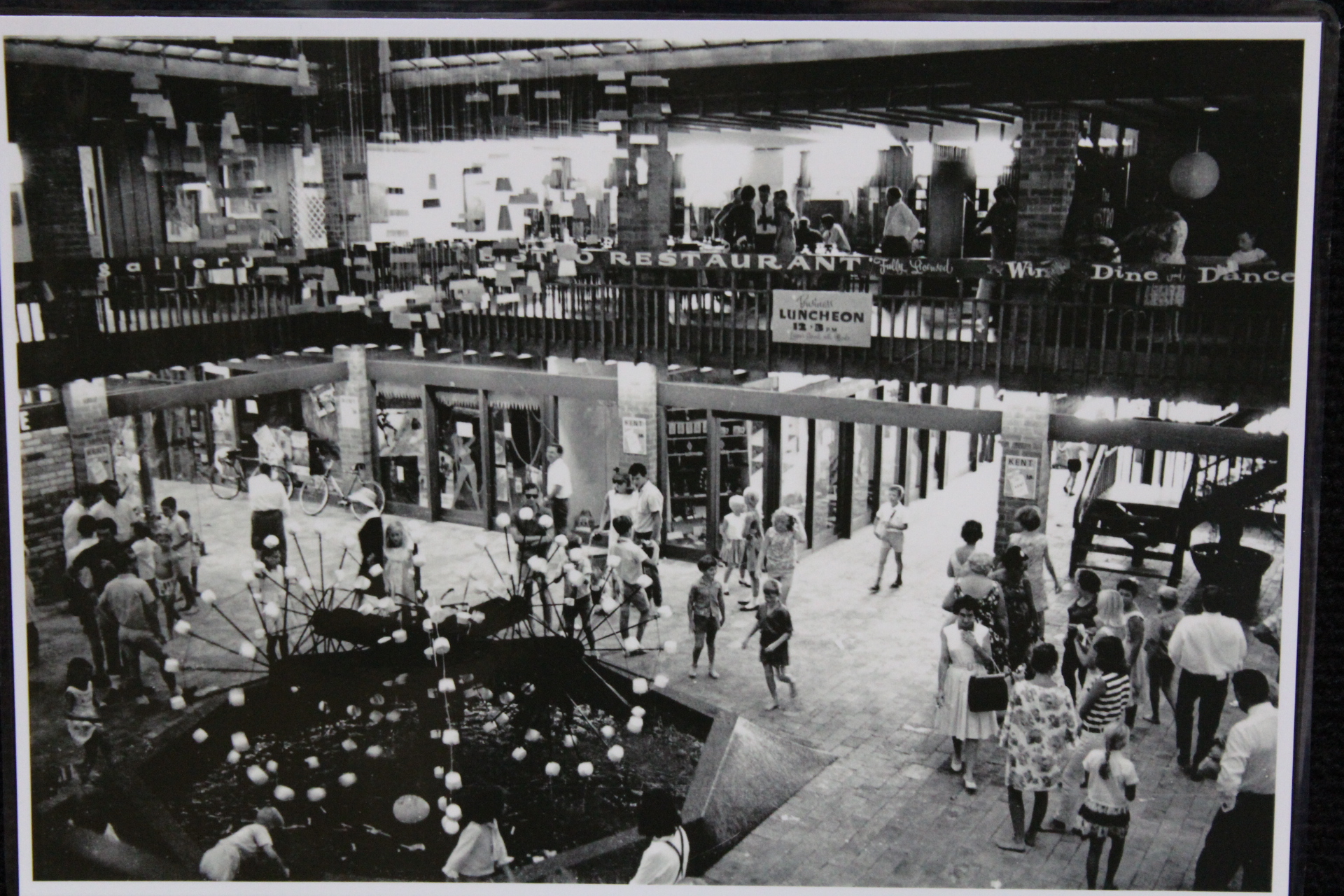 Gary Clist's photos of avalon beach: 1967 to 1970
I grew up in Avalon from about 1955 to the end of 1967, when my family moved to Noosa, near where I still reside.
Thanks to John Stone and Ken Meadley from the 1960's (plus) record and photo shop I got interested in photography, and even went back in 1970 to work there for a year, and I still have most of my old photos. I thought it was about time to share some of the ones I took of Avalon in 1967, and more to come from 1970. The following are just a few. In no particular order, of the many I have. Hope you like them.
Barefoot Boulevarde Building not long after opening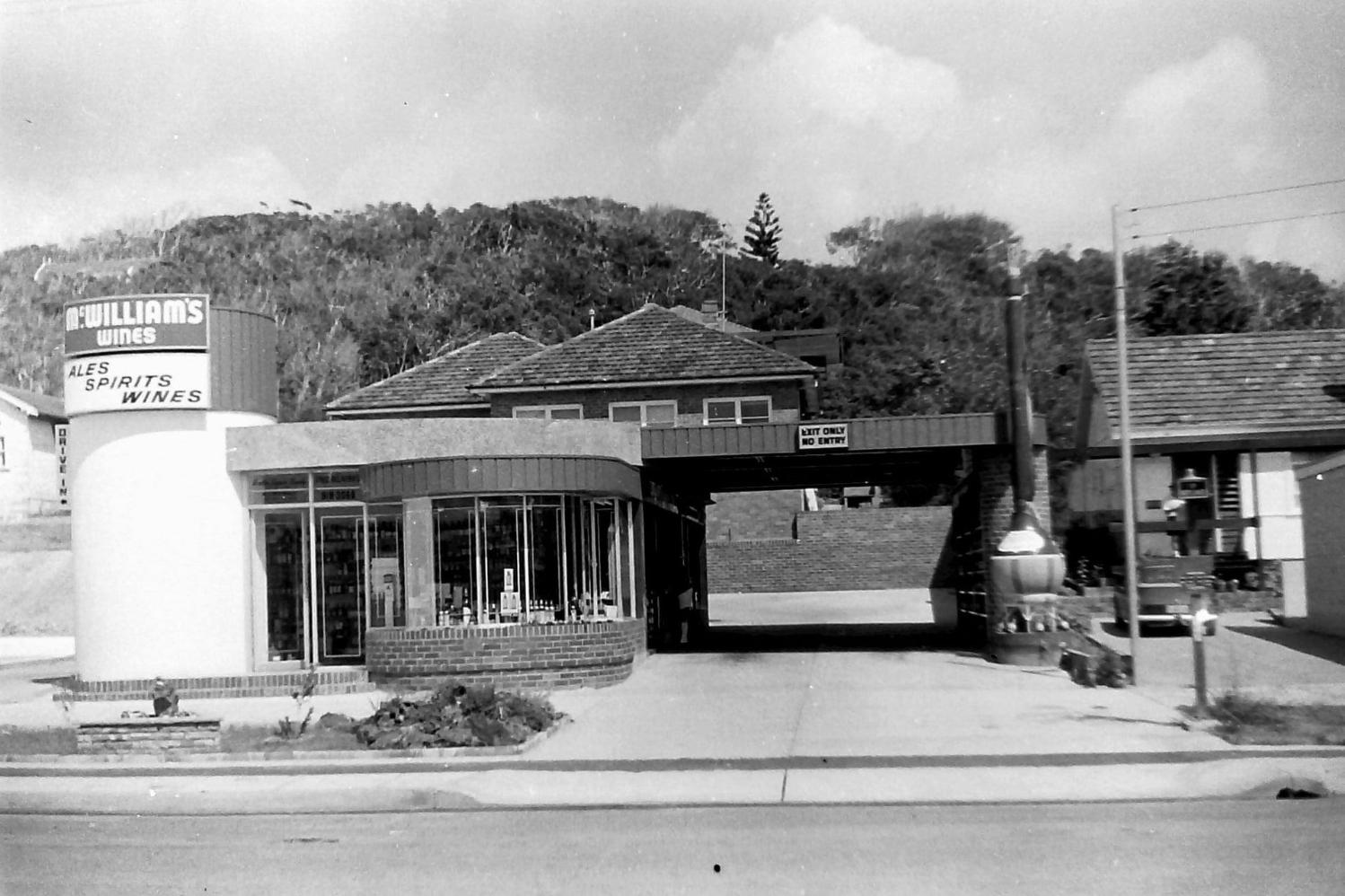 1968 Bottle shop opposite Avalon Tyres
The then NSW Premier Bob Askin opened it. Clipping from when Bob Askin opened the Bottle Shop opposite Avalon Tyre Service. That's me holding the Club Pennant. - clipping and information courtesy Brian Friend OAM
I remember that day! Great excitement. My kids think it's hilarious that there was a marching band for the opening of a bottle-o. - Maureen P.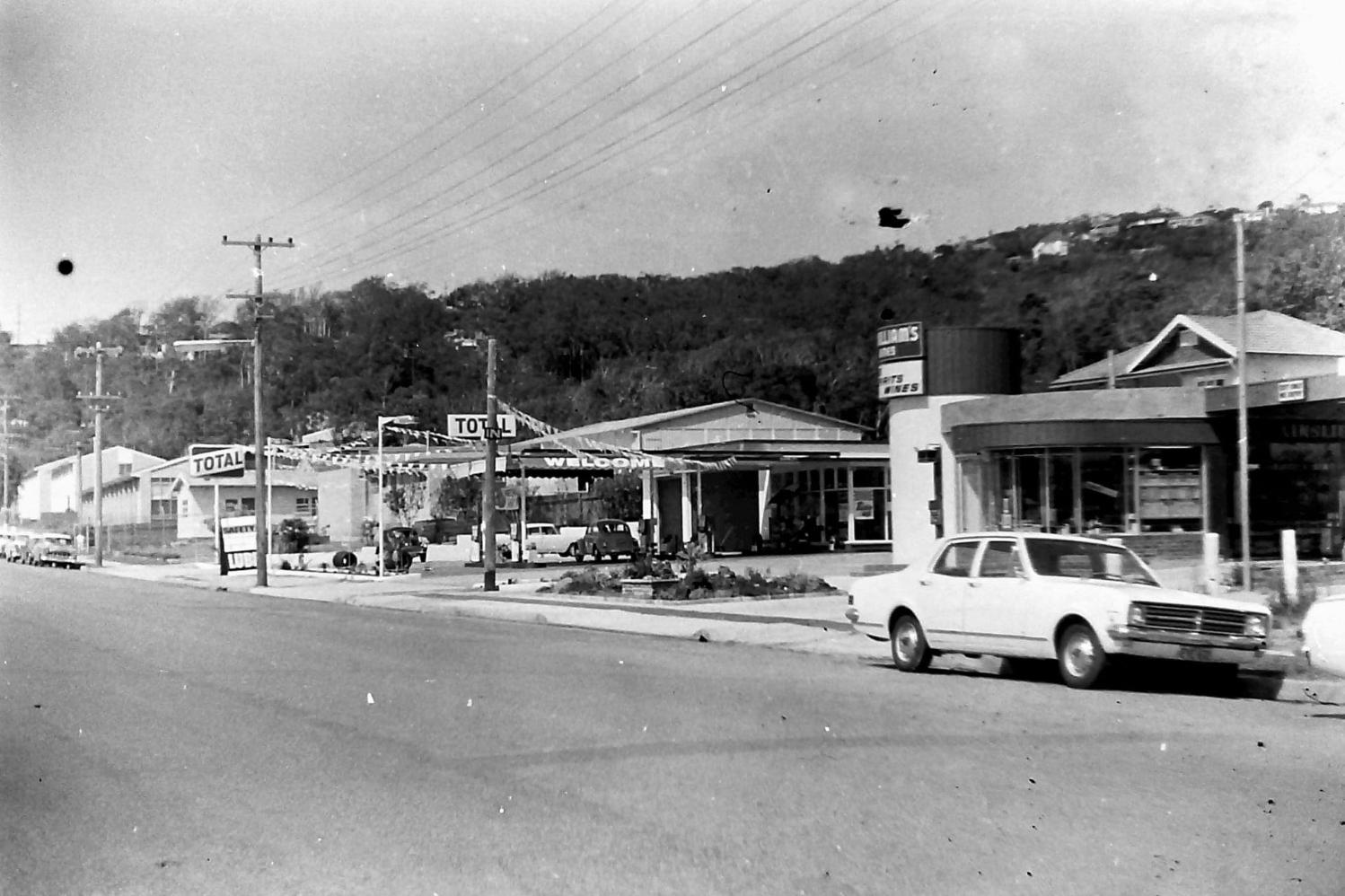 1968 Total Petrol station
Depending on the year. Phil used to own that and then I think the Hessinks did before Tom. Tom was still at the Avalon Tyre service across the road. Later on it became Totally Toms (Tom Gilbert). - Brian Friend OAM
Eatons Timber yard was across the road too, near Avalon Tyres. - Eric Gumley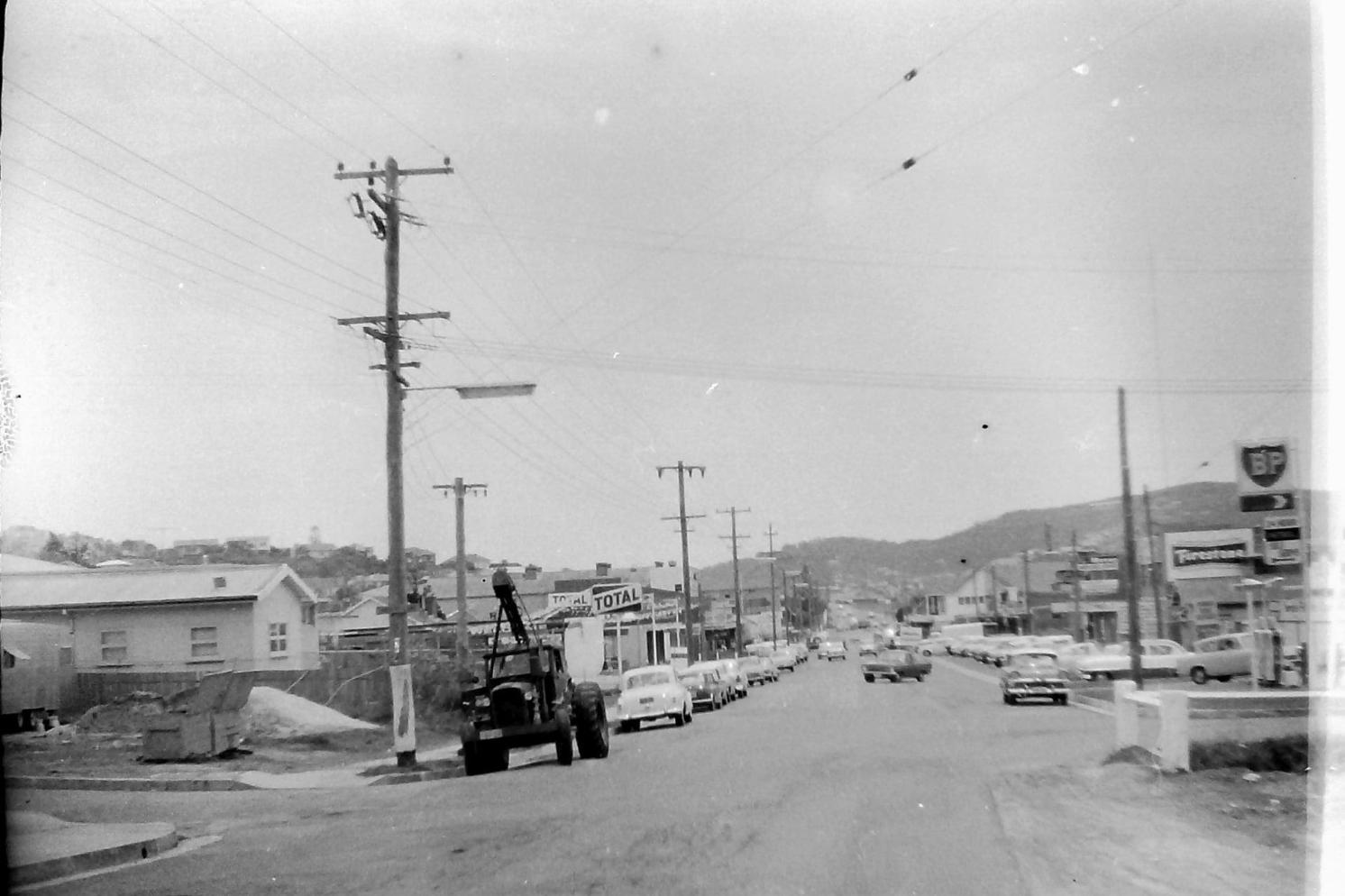 1968 Old Barrenjoey road from outside Avalon Public School looking north
1970: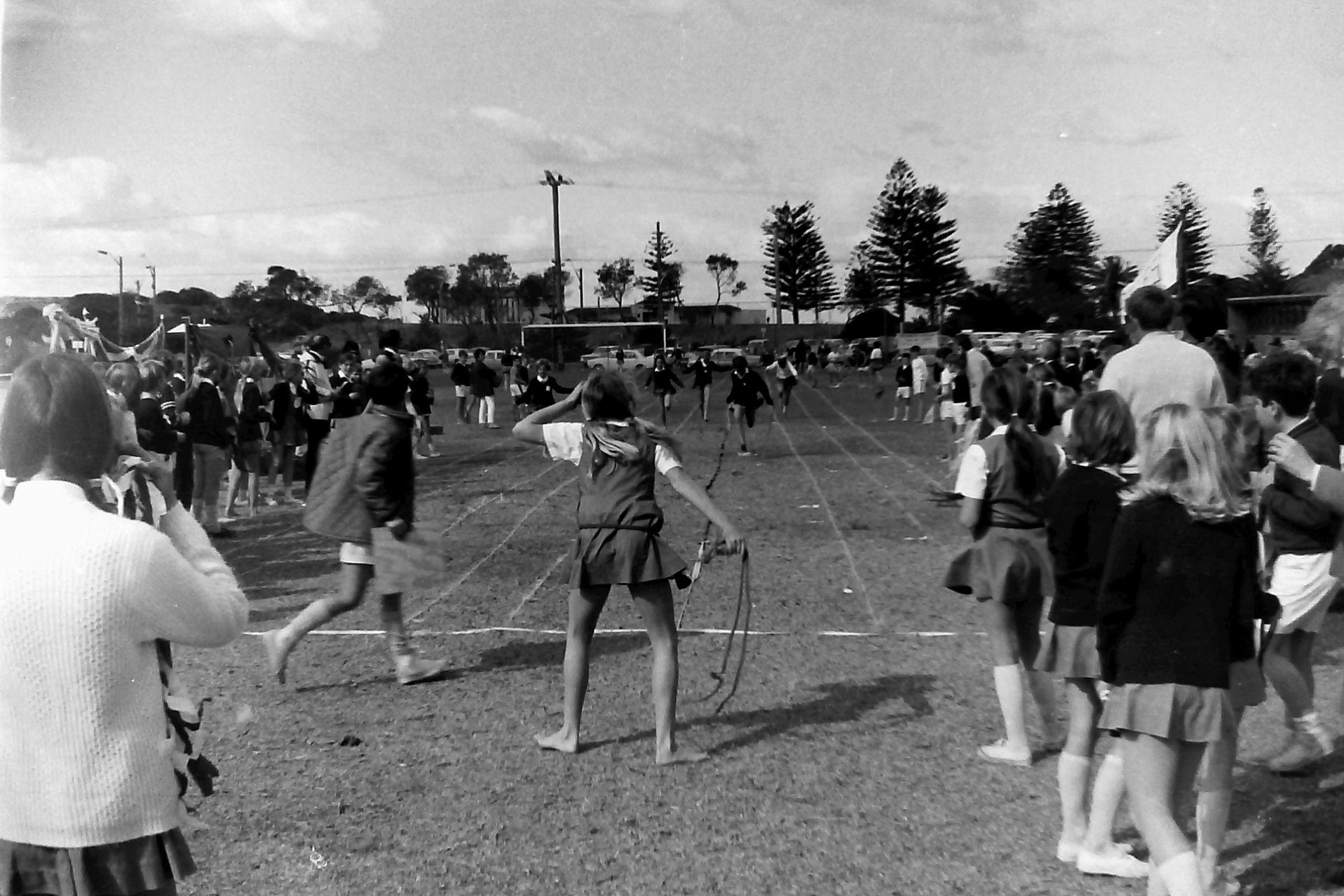 1970s skipping race 2: Sports Day skipping race, 1970 – no Woolworths carpark in sight; see how the reserve runs all the way to beach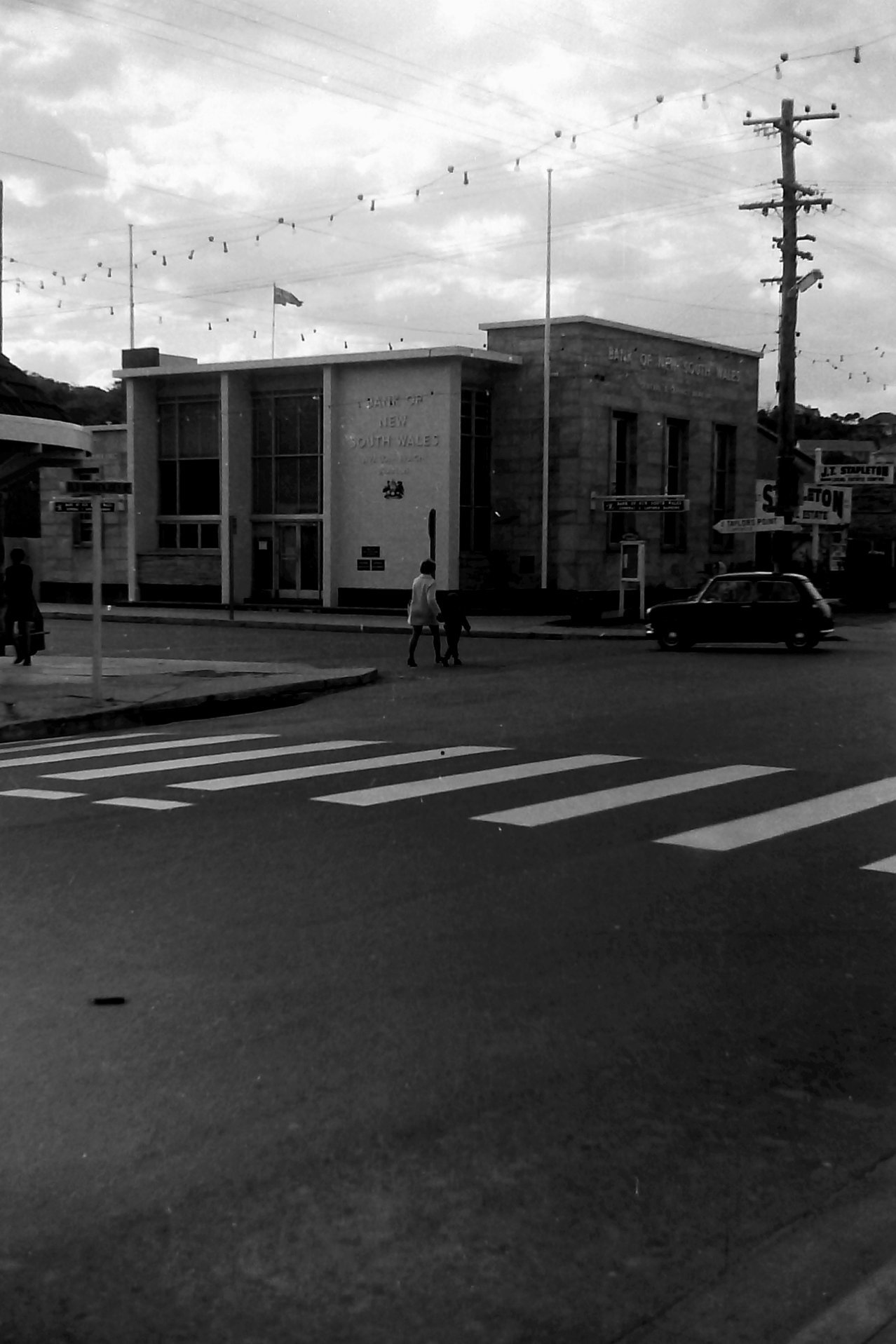 Stapleton arcade to the right of the original Bank of NSW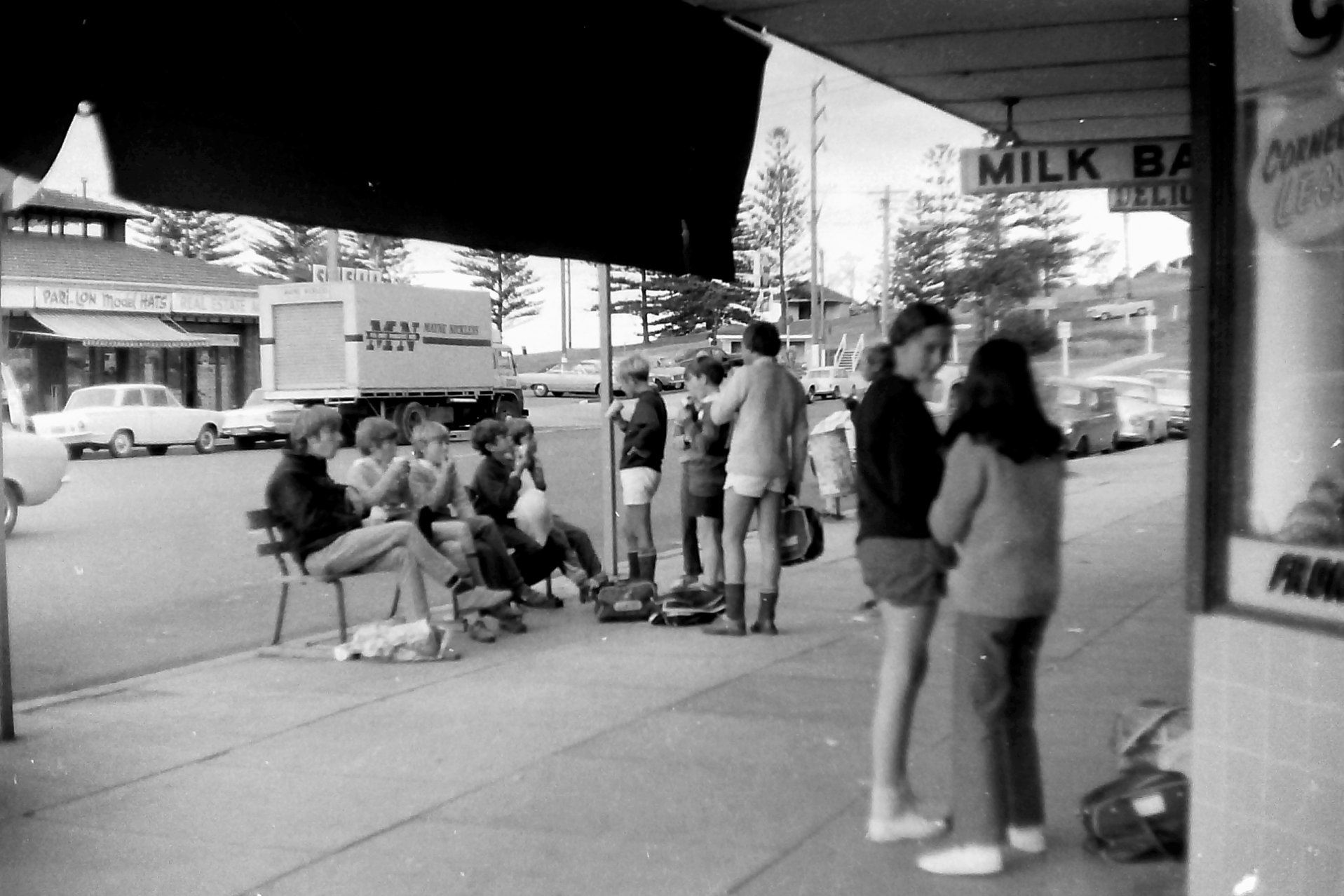 Milk Bar Craig F; That "shed" on the hill was also known by locals as Barney's hut
Yvonne L; I worked at Plunkets pharmacy in 1965 for a few years was next door to the milk bar from memory.....used to buy heaps if lollies from milk bar ....
Jenny S-W; Got any photos of the old la fiesta - that was also a local hang out!! John S -; when I was friends with Boyd we hung at Jimmy's . Later La fiesta was the hang being a grom playing space invader and pinnies . Surfing legends such as Ted Spencer Bommie and David Chidgey Russell Hughes and Brian Bariscool were the hangers drinking Cappuccinos . Great memories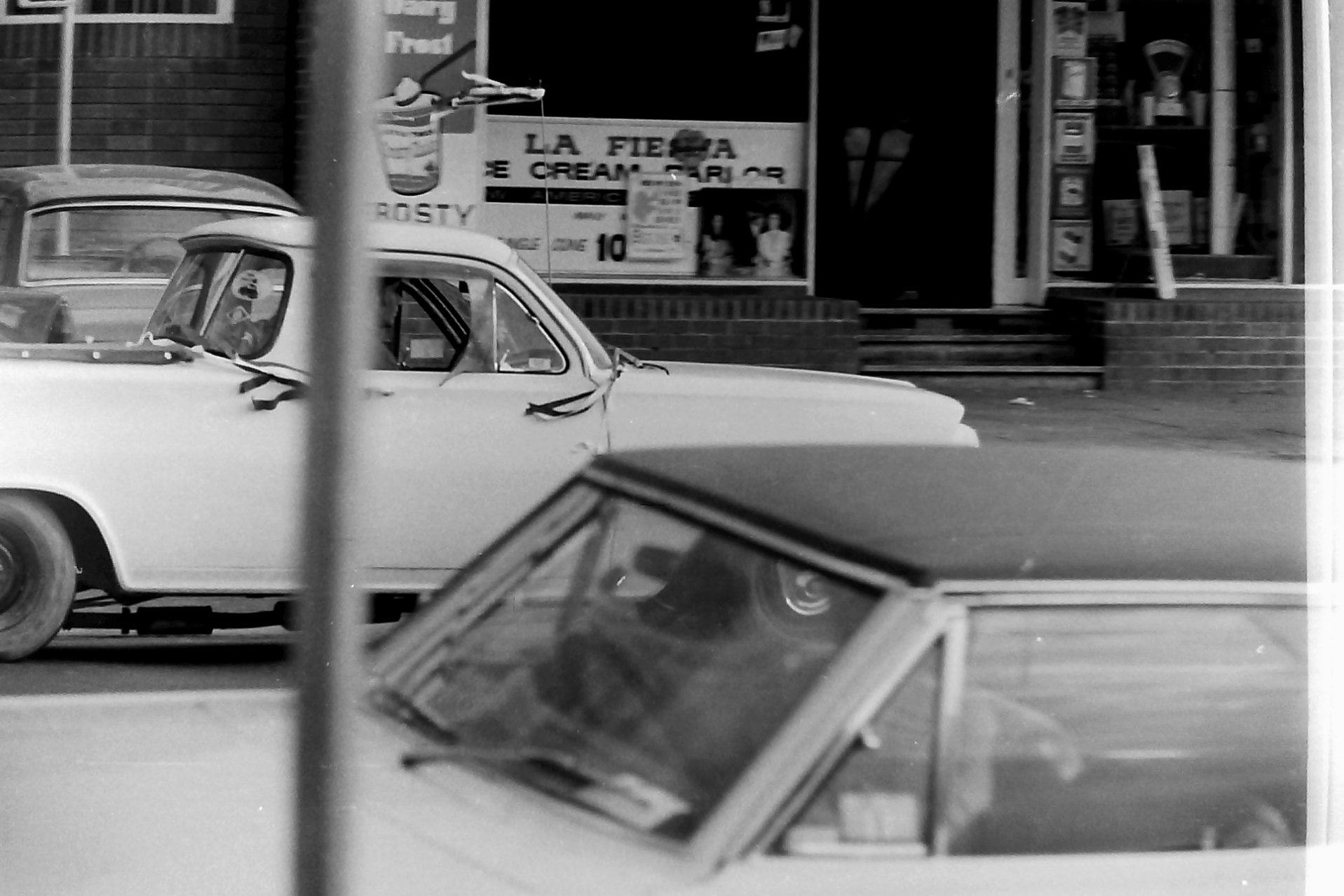 La Fiesta Milk Bar in Old Barrnjoey Road - owned and run by Terry and Pam Papadis, they had three children; Theo, Nic, and Faye. - Alison G.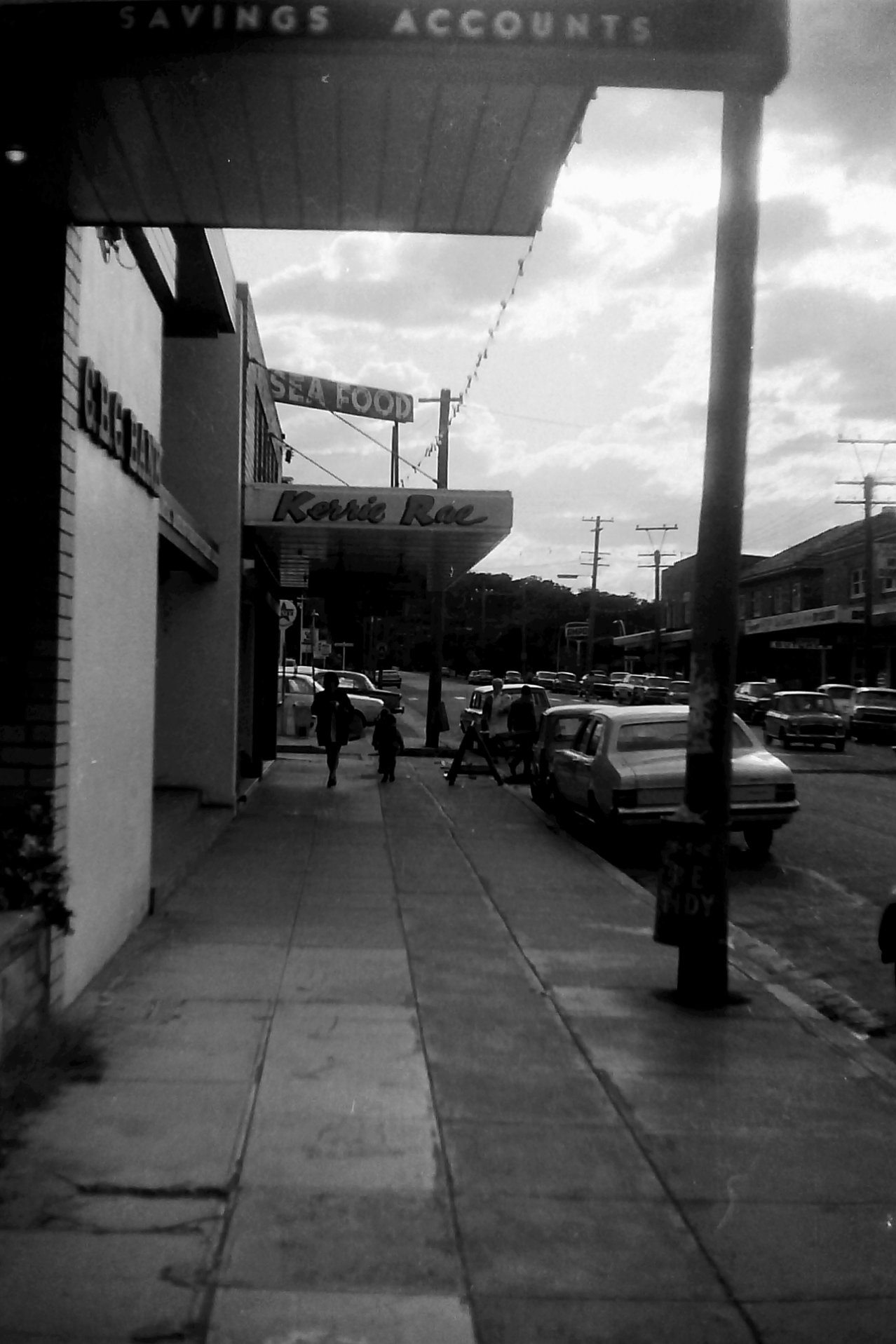 Karen D R; I worked in the CBC Bank around 1968-69 - Virginia L; For those who were querying what used to be across from the hostel, there it is Ampol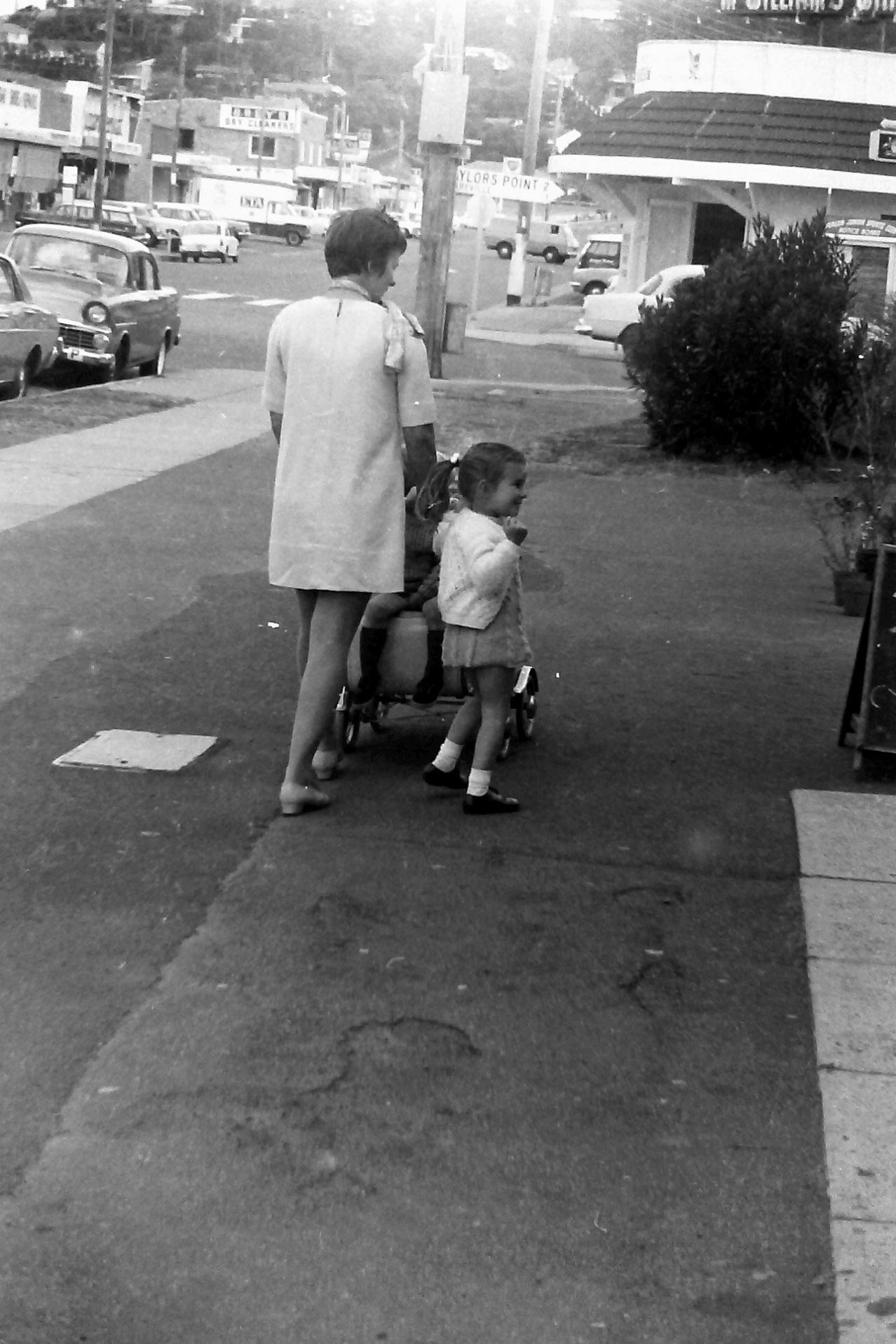 1970 - Corner of Avalon Pde Avalon shops, Old Barrenjoey Rd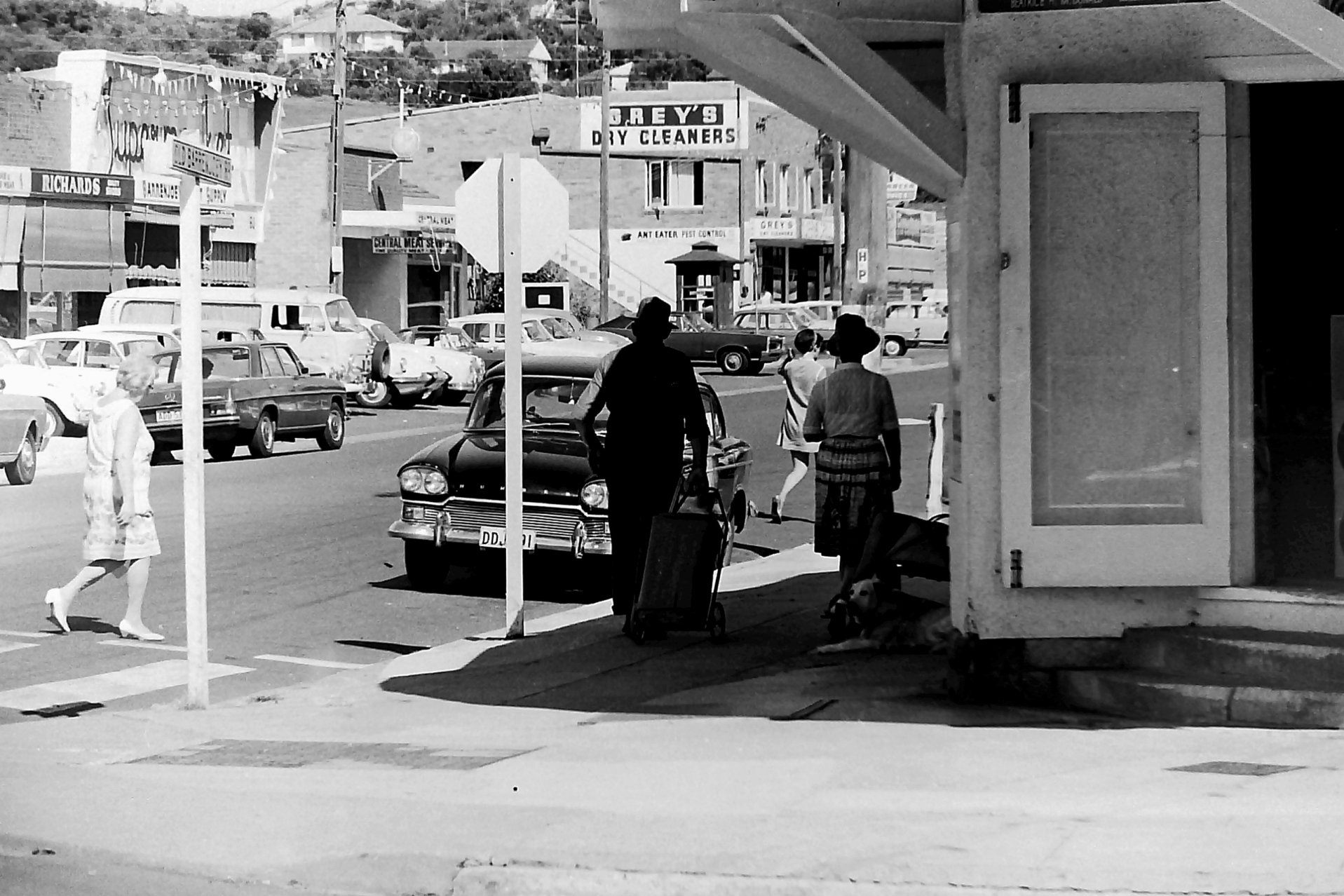 1970 - Corner of Avalon Pde Avalon shops, Old Barrenjoey Rd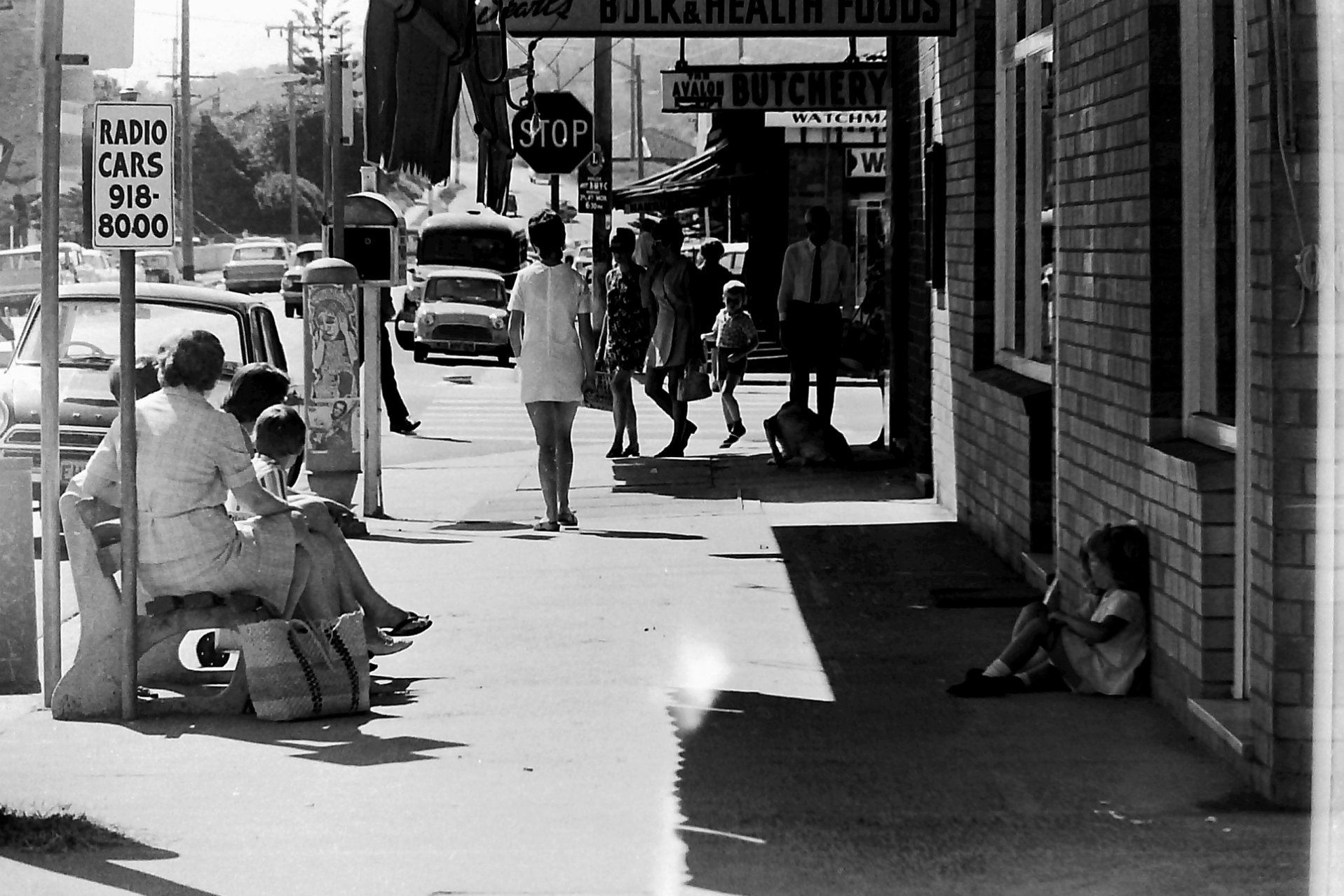 1970 - Old Barrenjoey rd, Avalon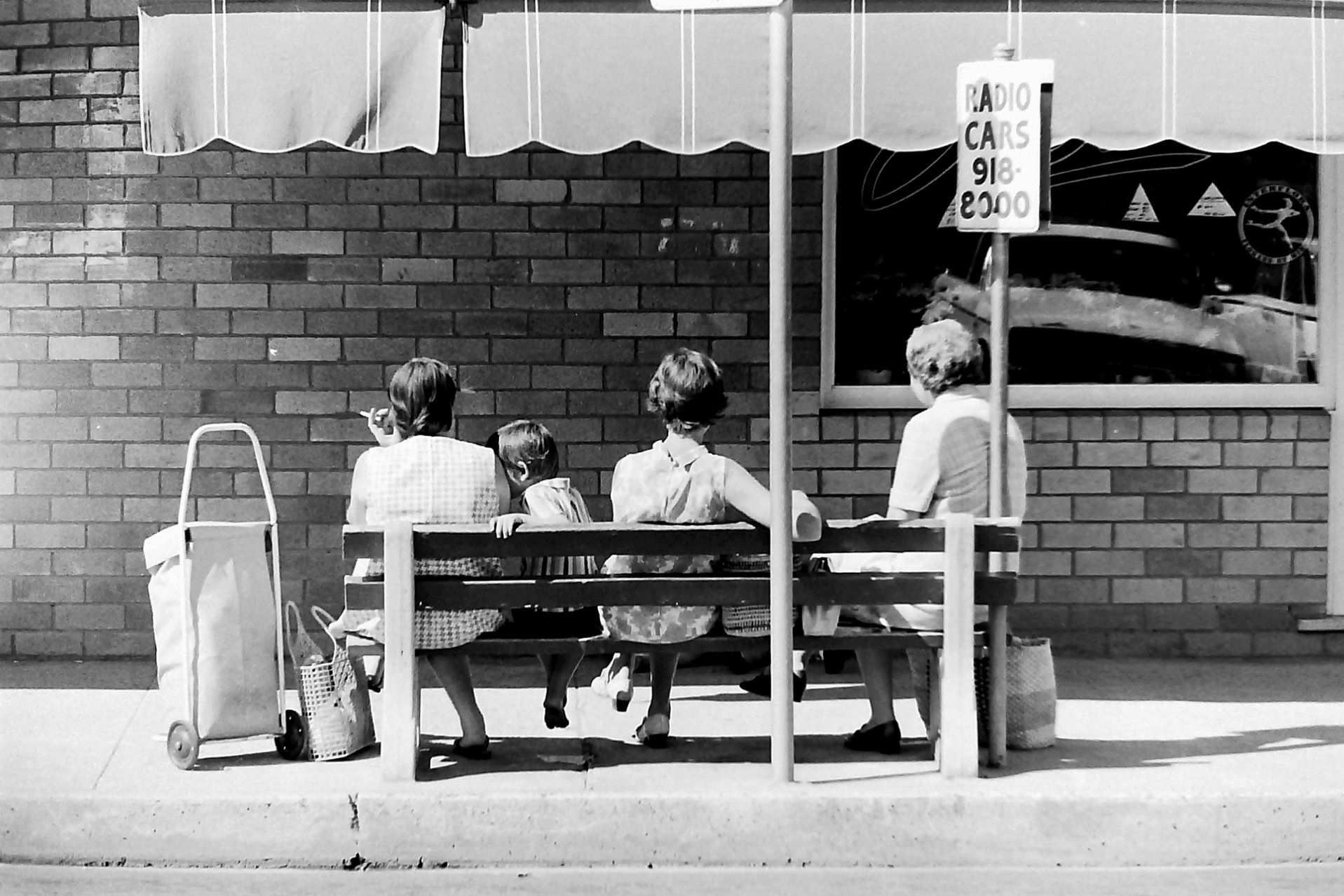 1970 - Old Barrenjoey rd, Avalon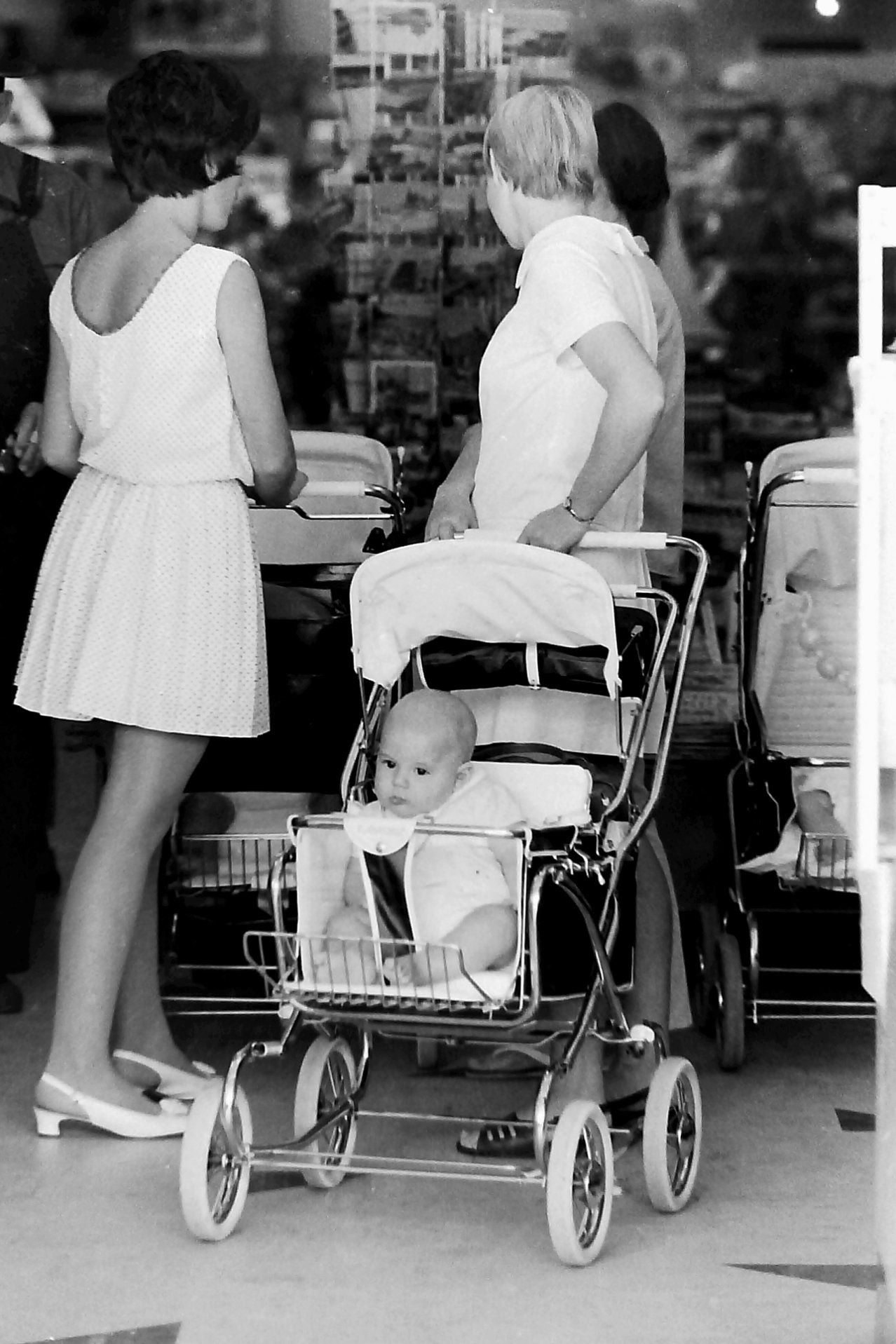 1970 - Avalon Newsagency Yvonne L;- What a surprise when I saw this Photo. very sure that is me as a new mum recognised the out fit and the shoes ..Looked back on some photos and hair the same as well. So thanks for the memories...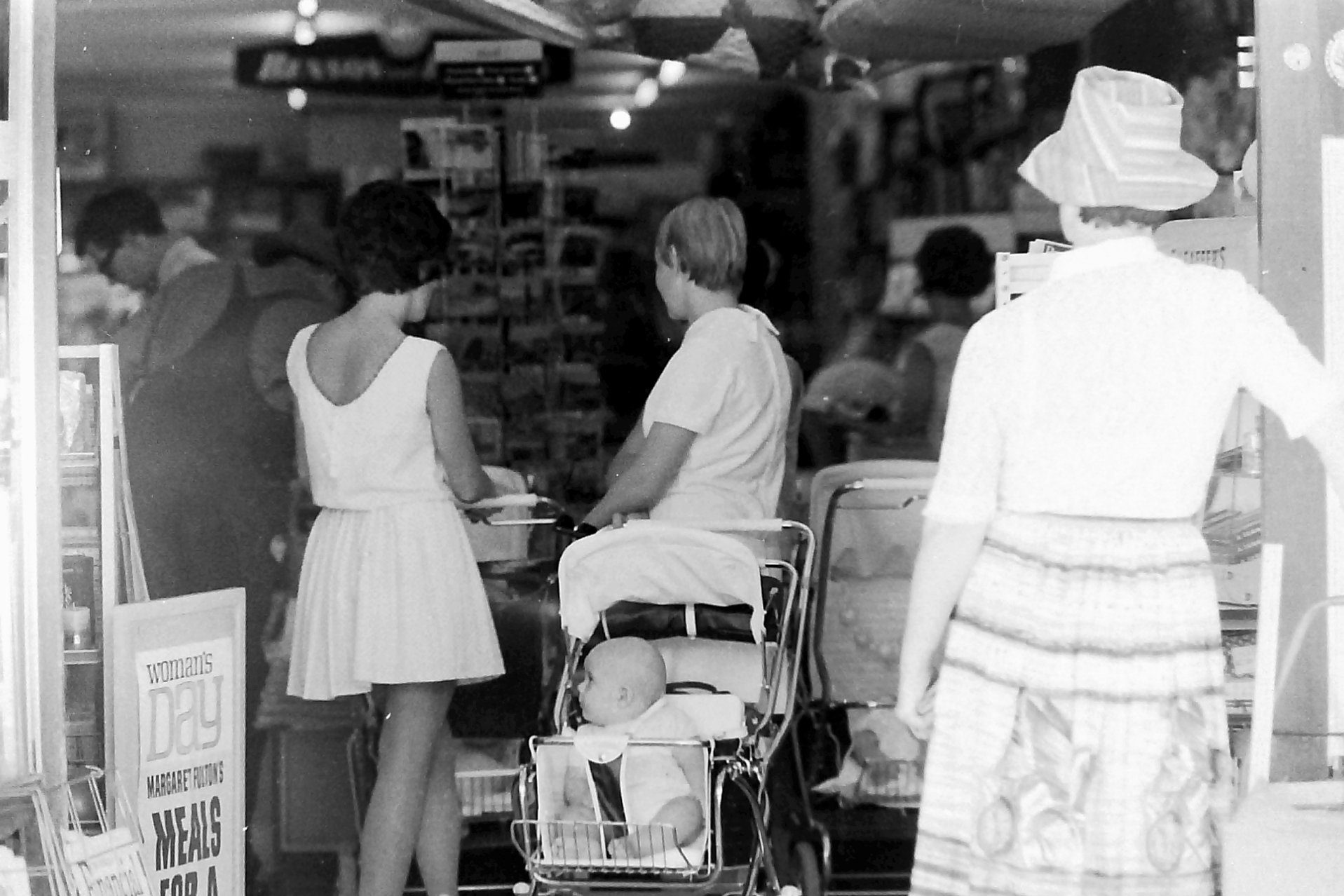 Outside the Newsagency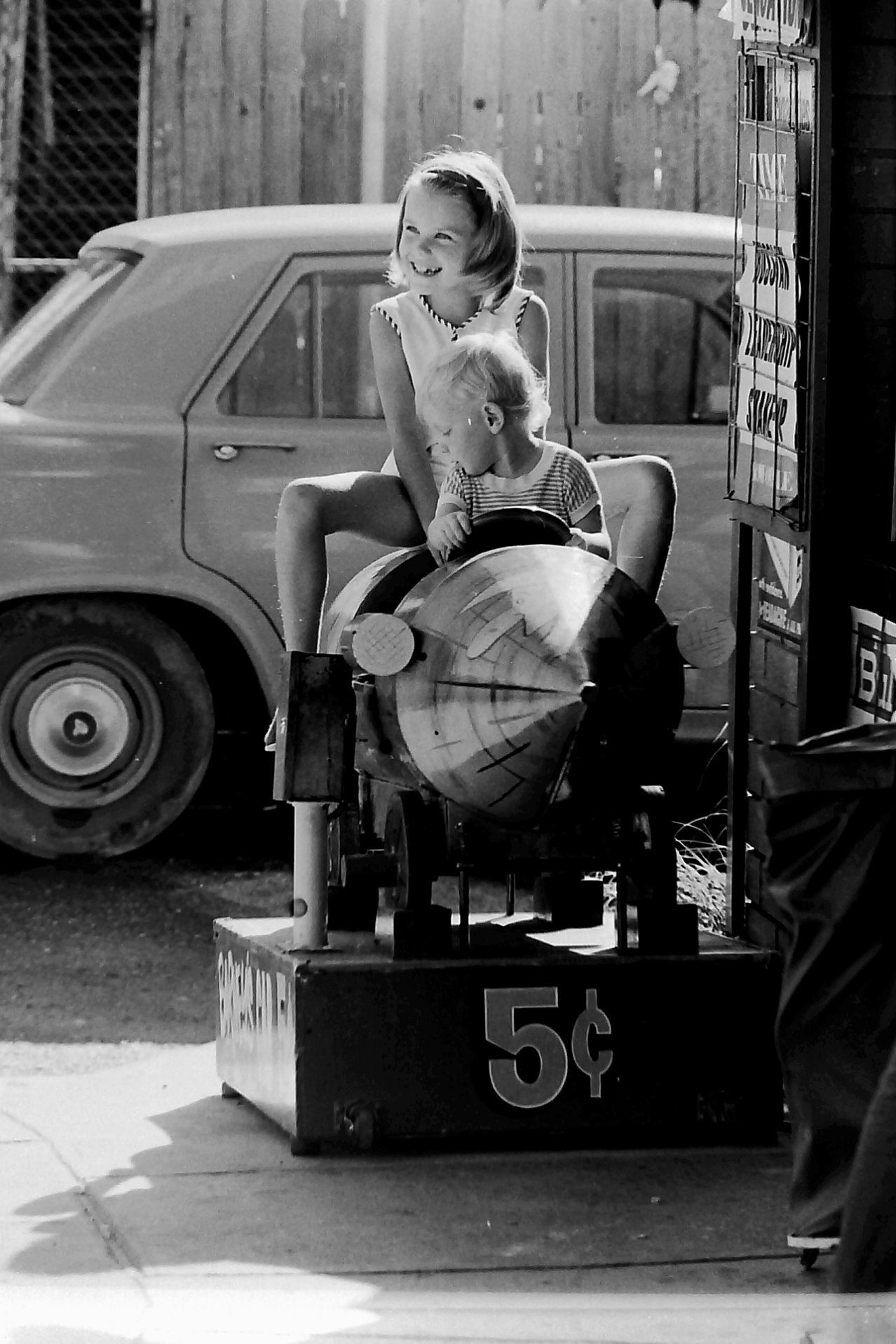 Outside the Newsagency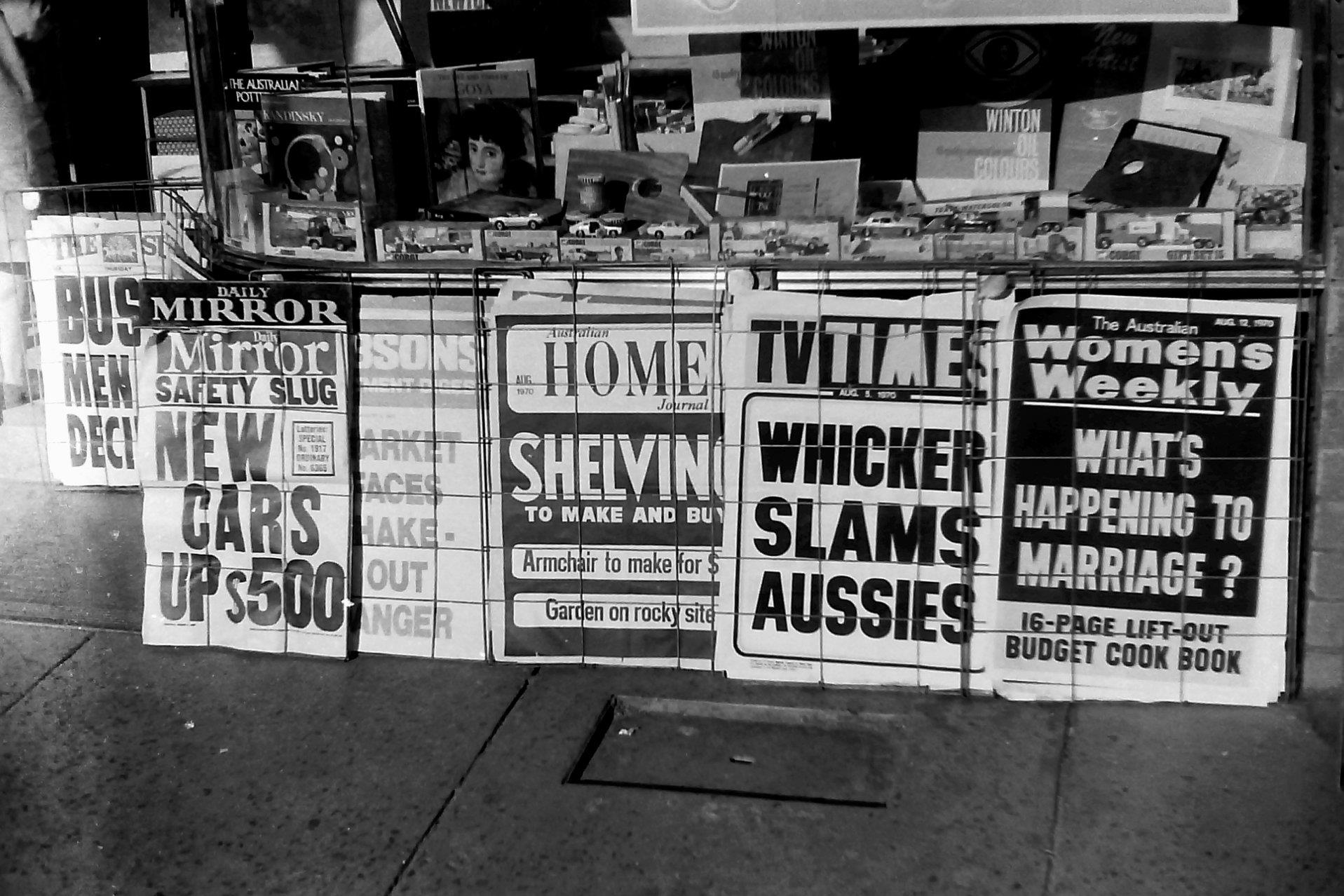 Outside the Newsagency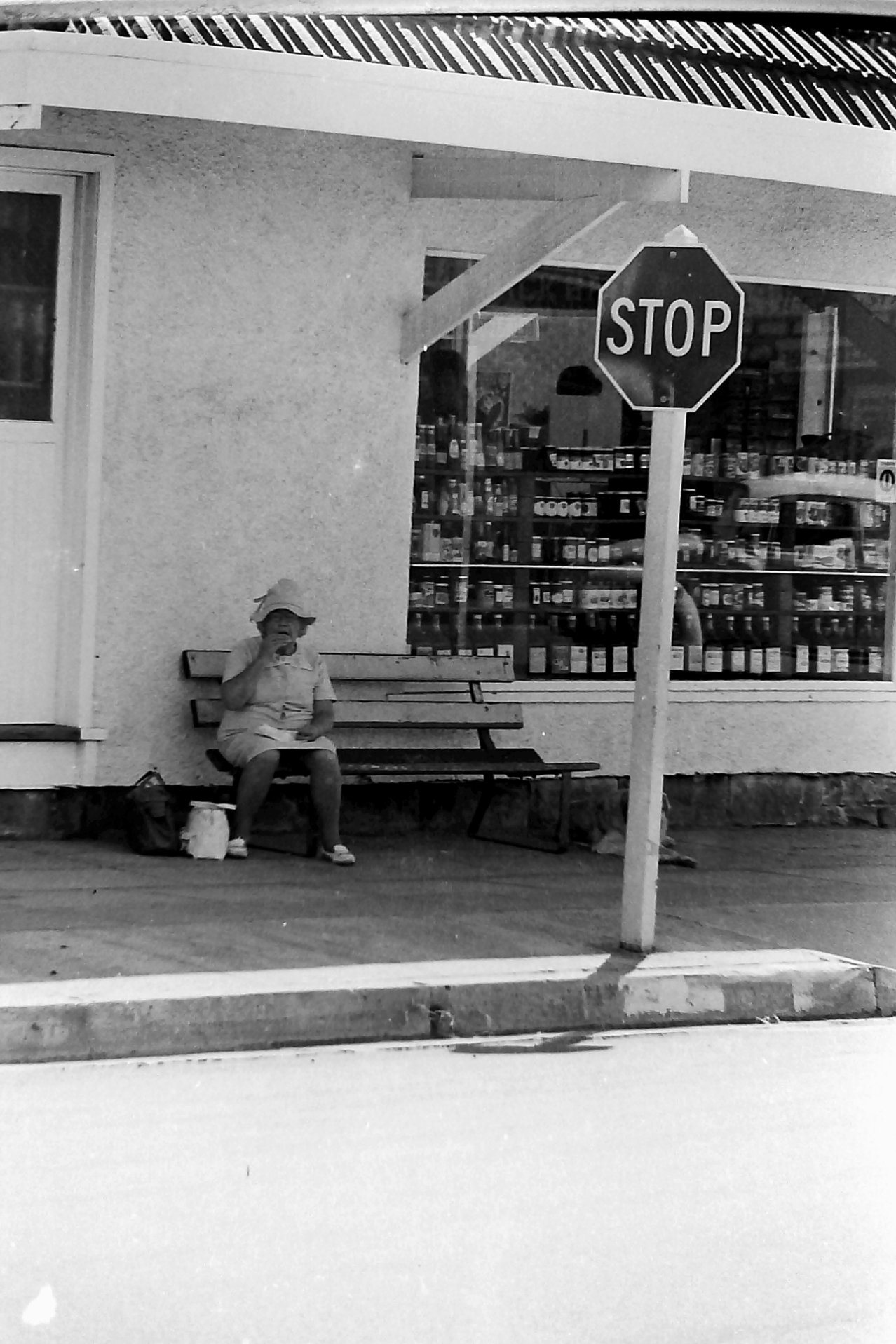 Outside the present day Avalon liquor Shop, 1970 when was shop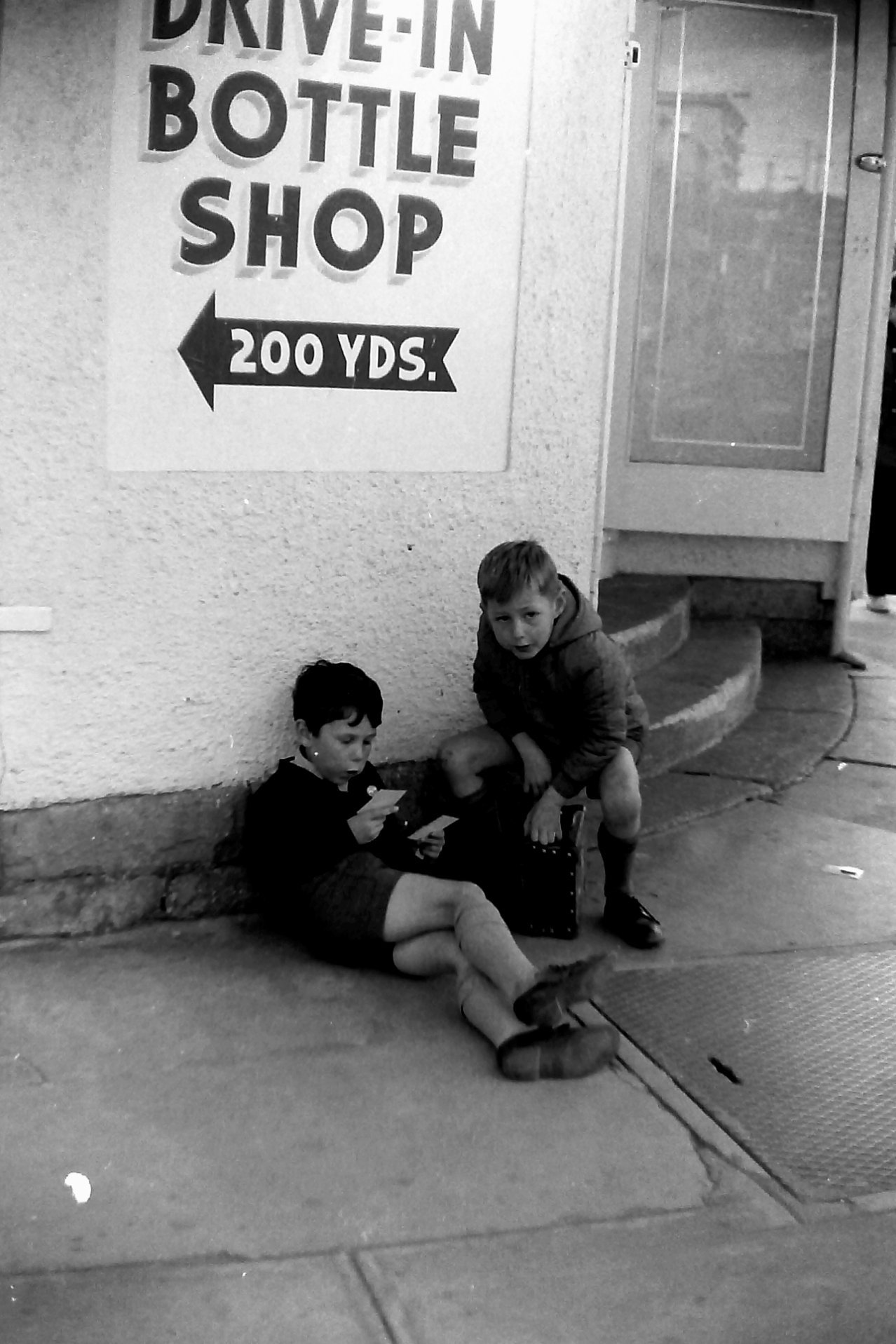 Outside the present day Avalon liquor Shop, 1970 when was shop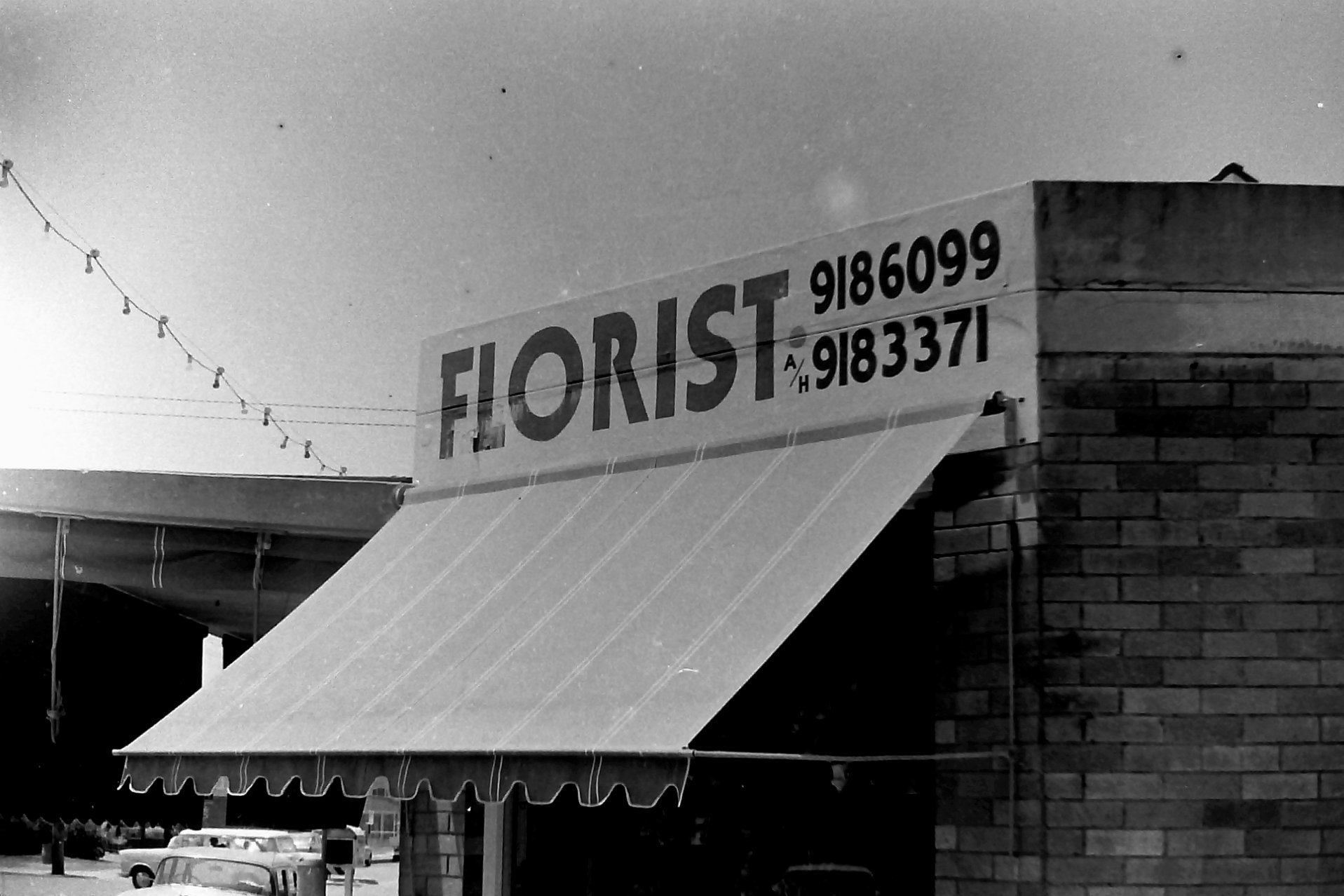 1970 – Avalon florist shop top sign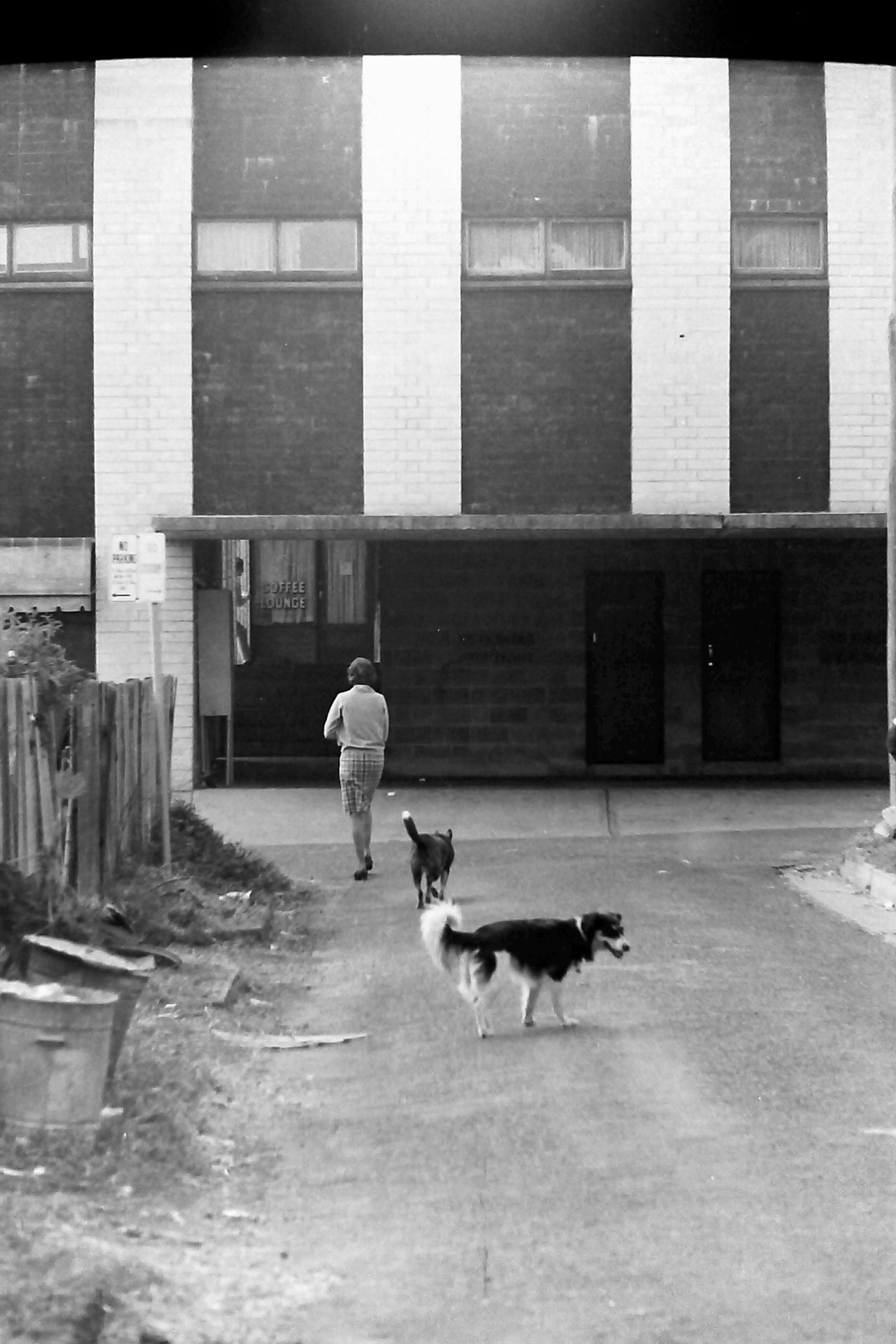 Simmonds Lane, Avalon Beach, 1970
The Avalon Civic Centre, Barefoot Boulevard and old Wickham's storefronts at the open spaced market corner of Avalon Parade and Old Barrenjoey Roads in 2022( A J Guesdon):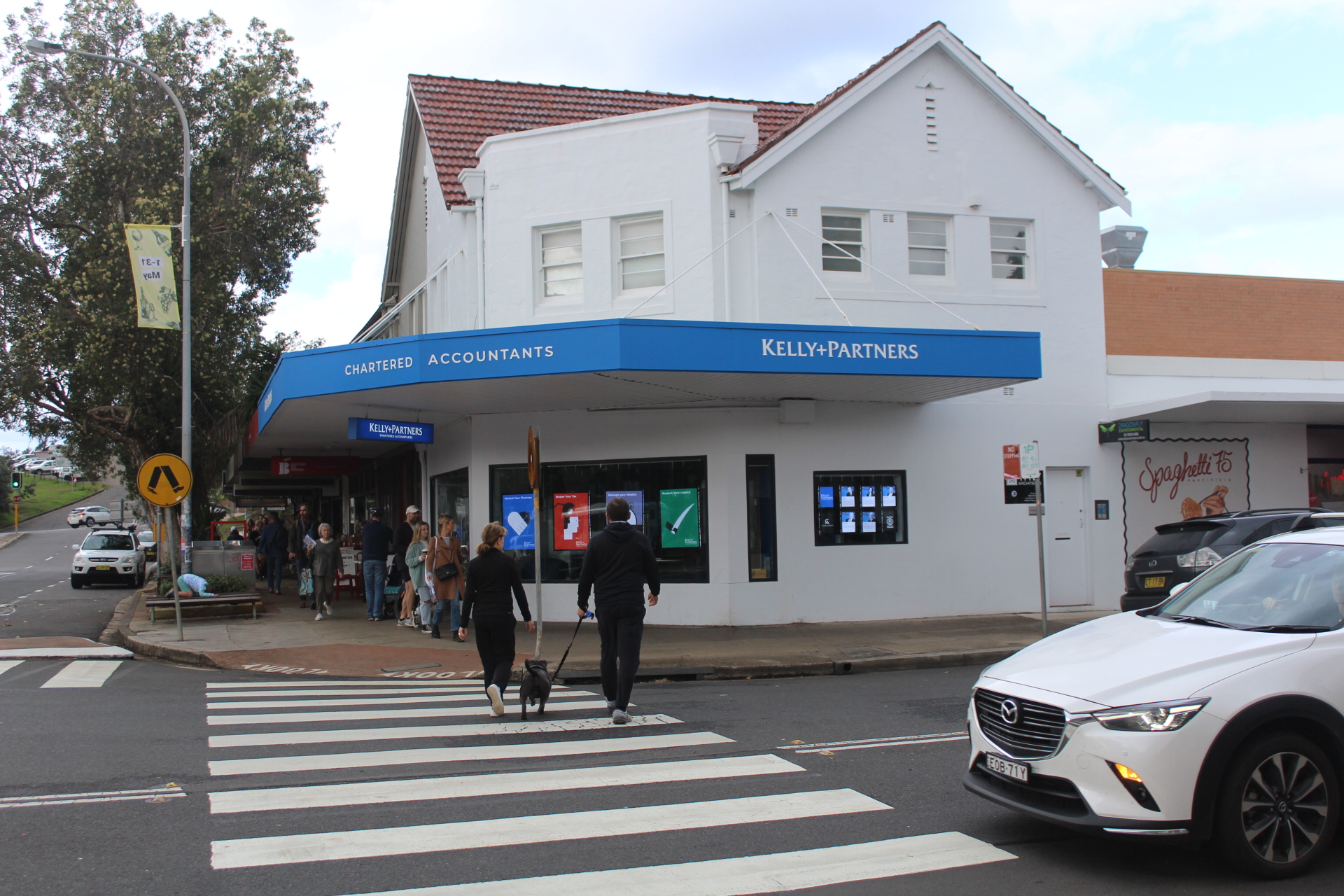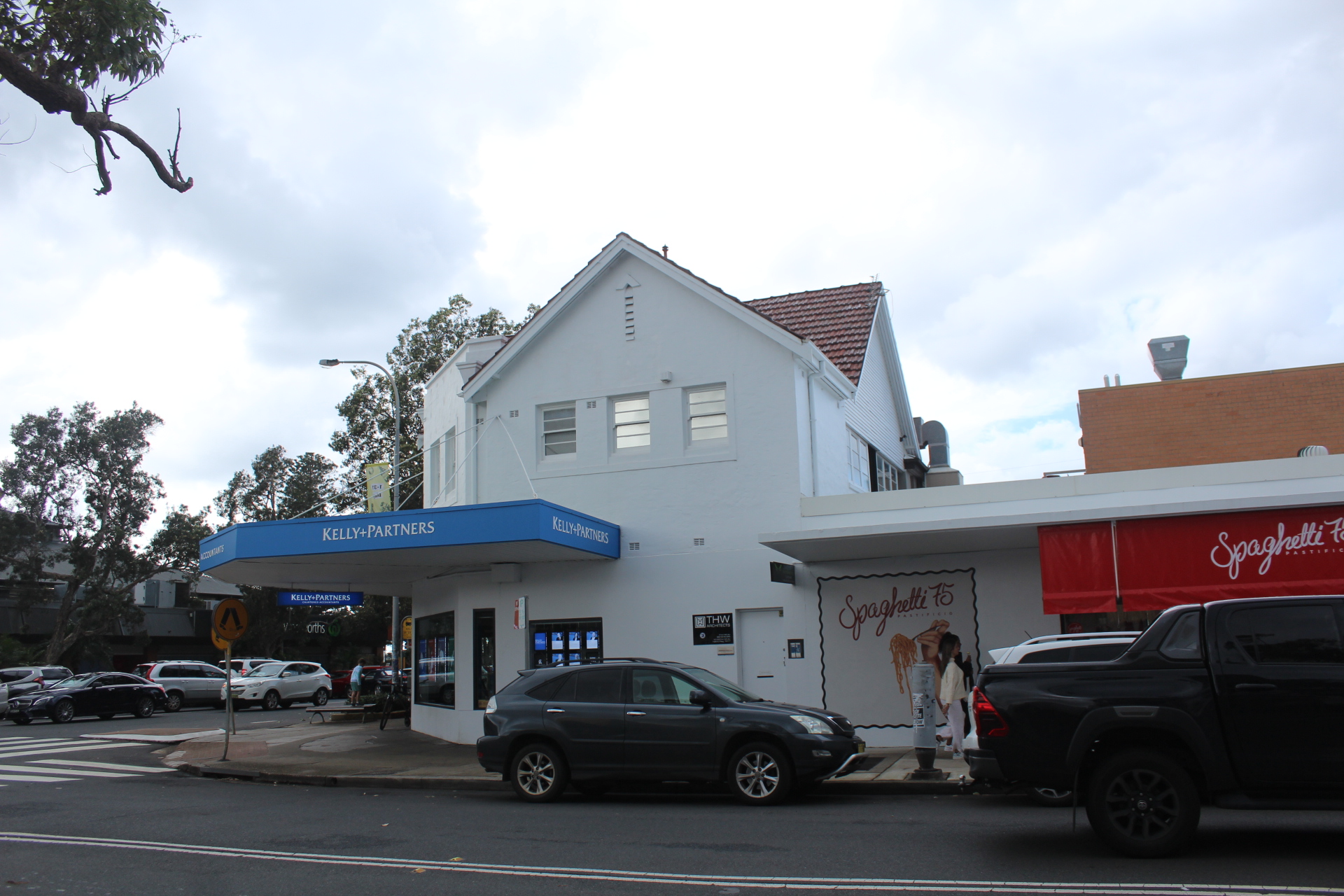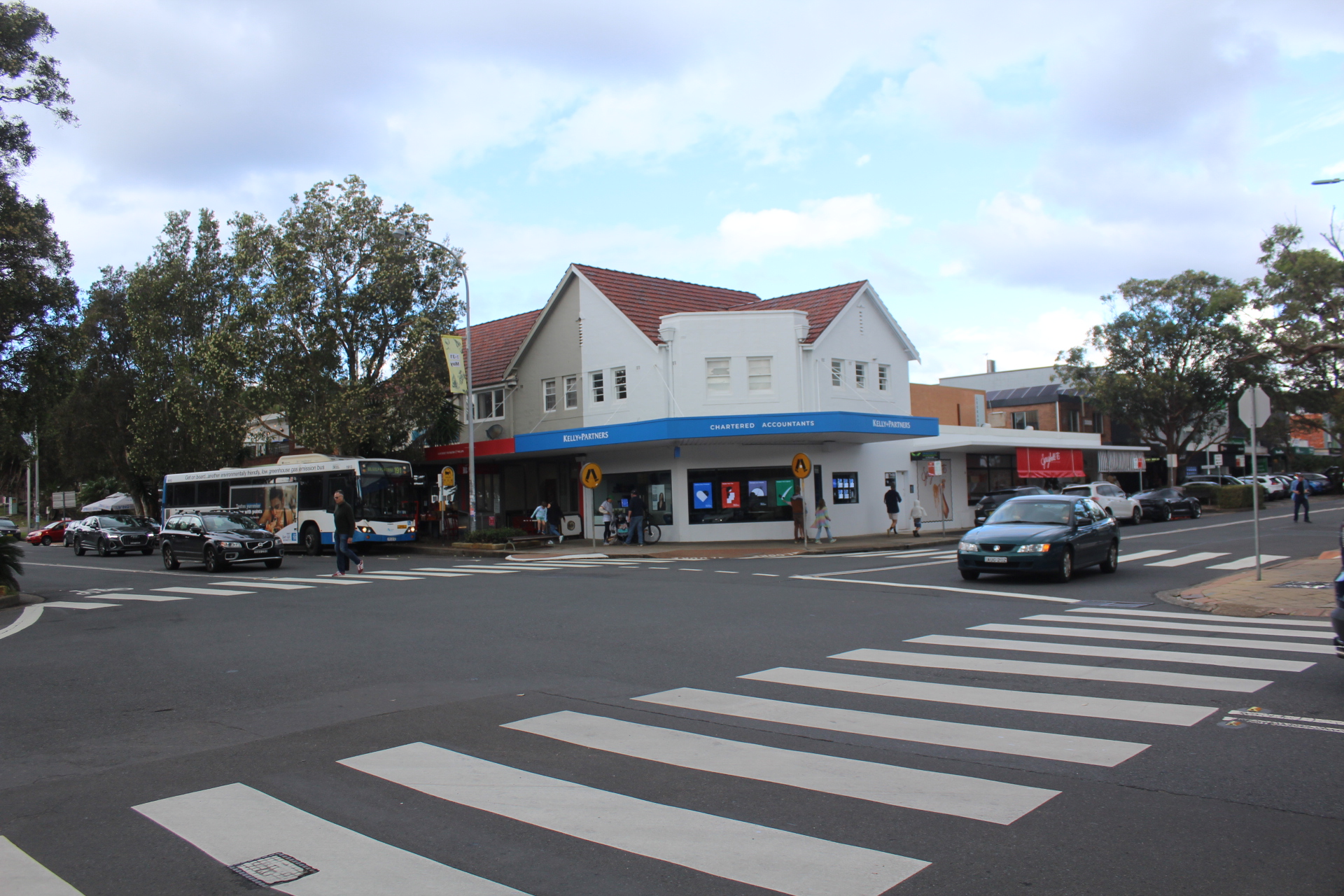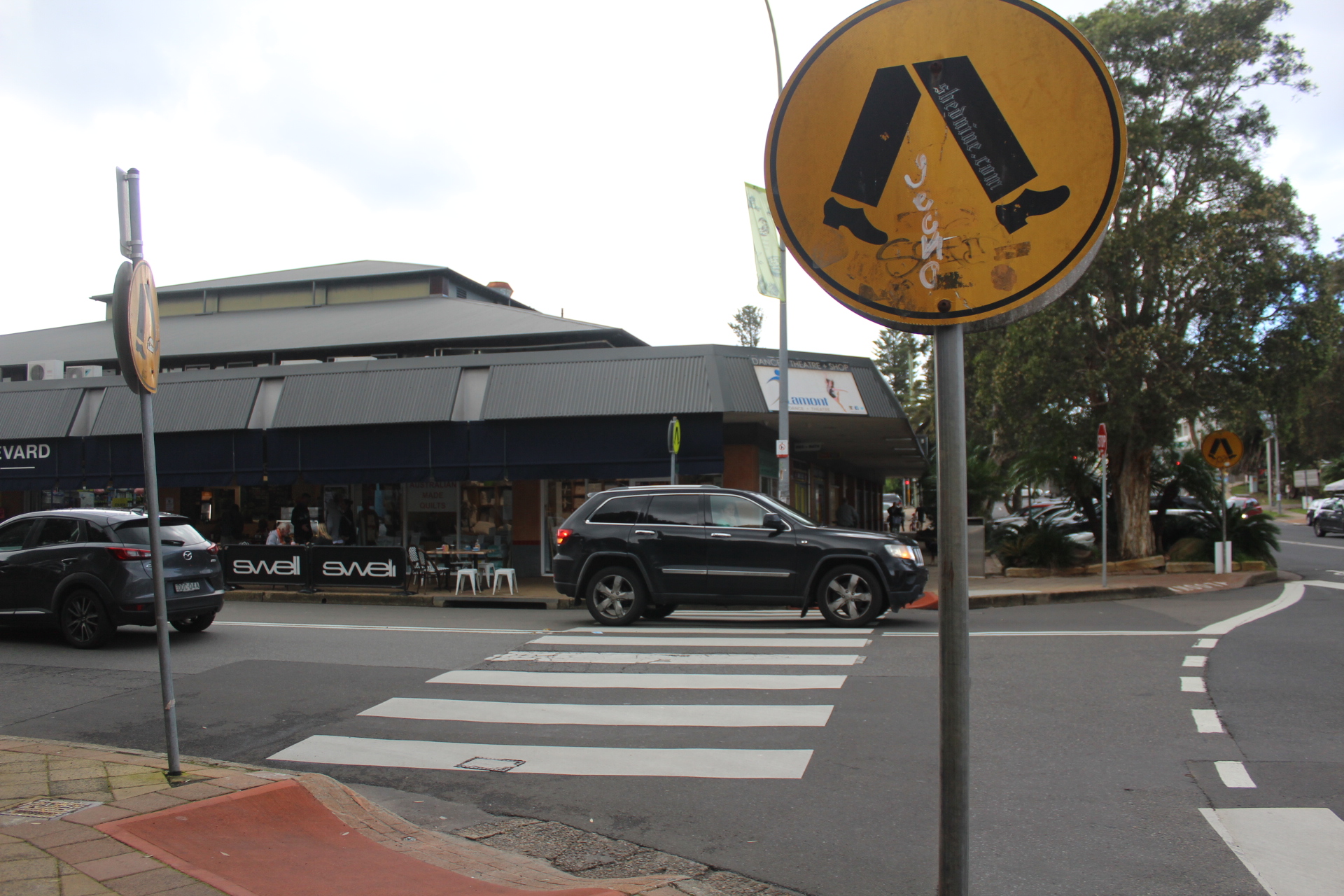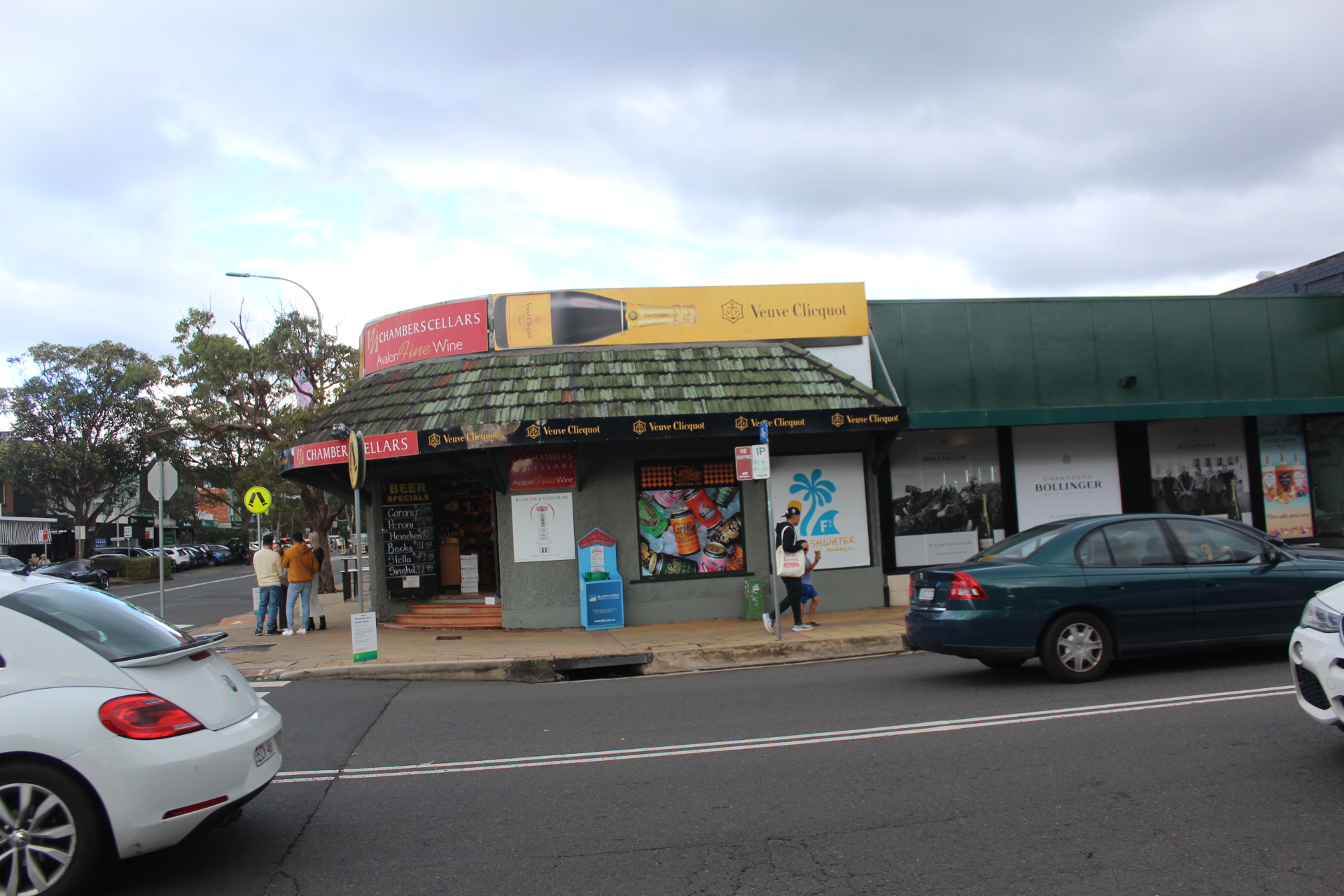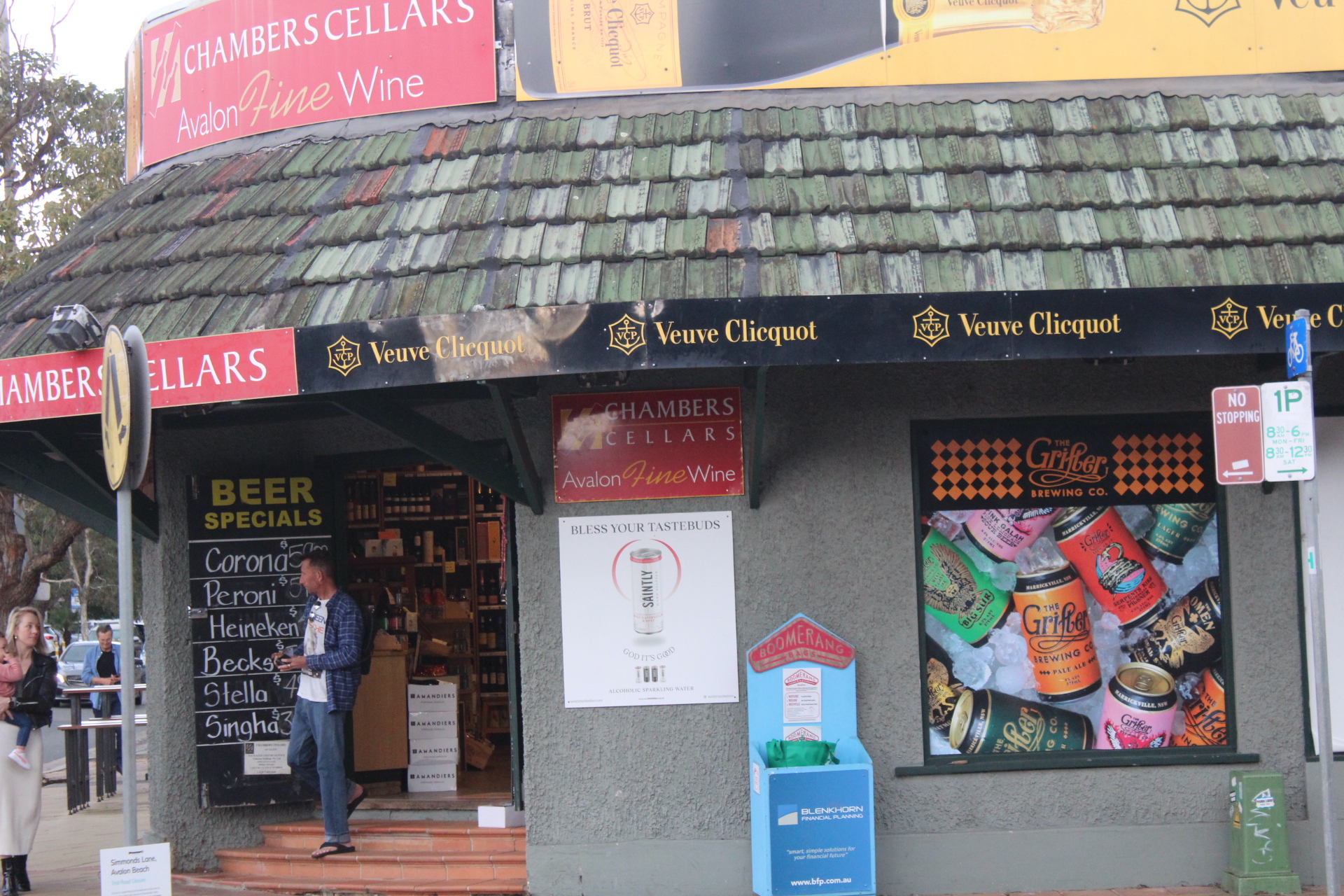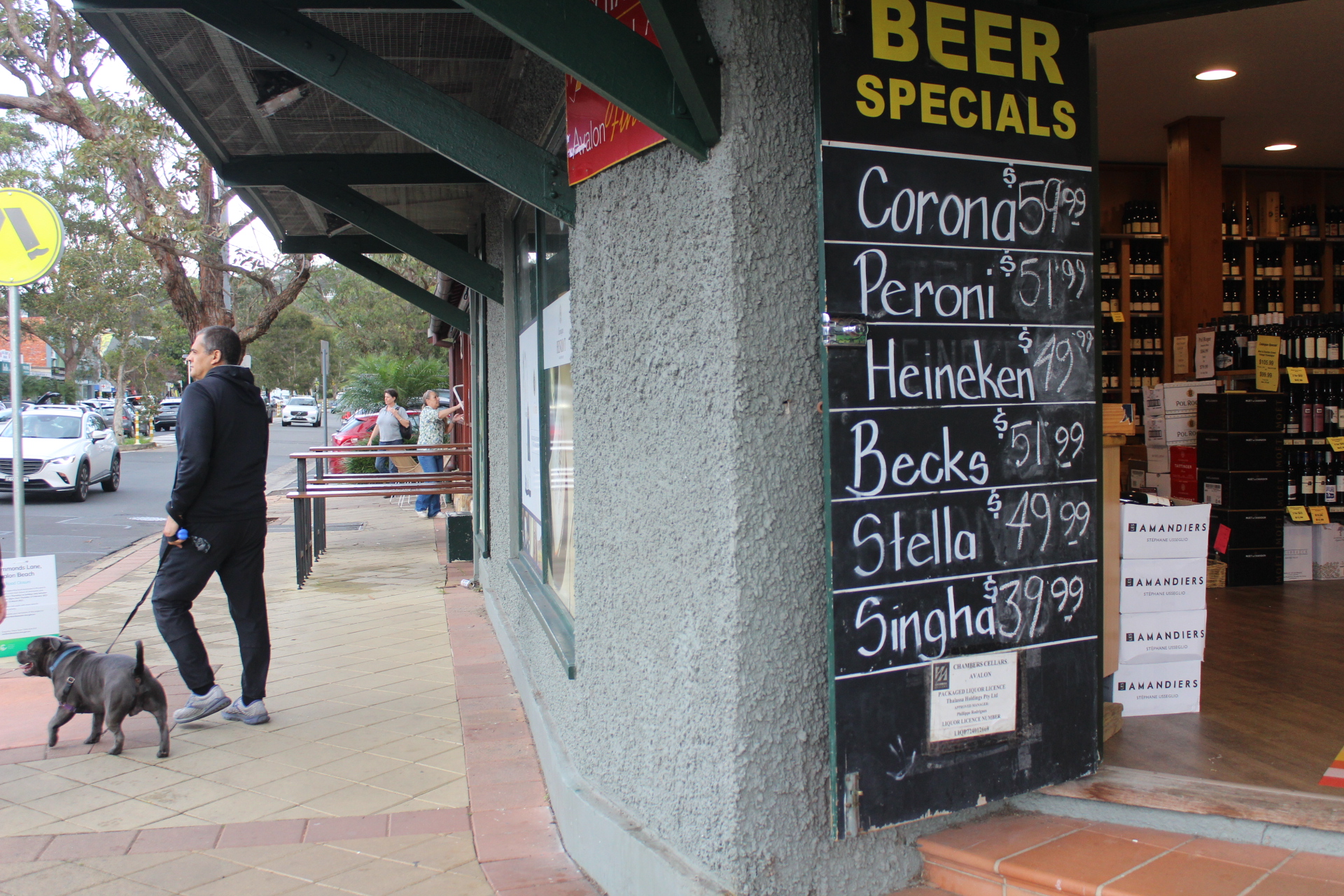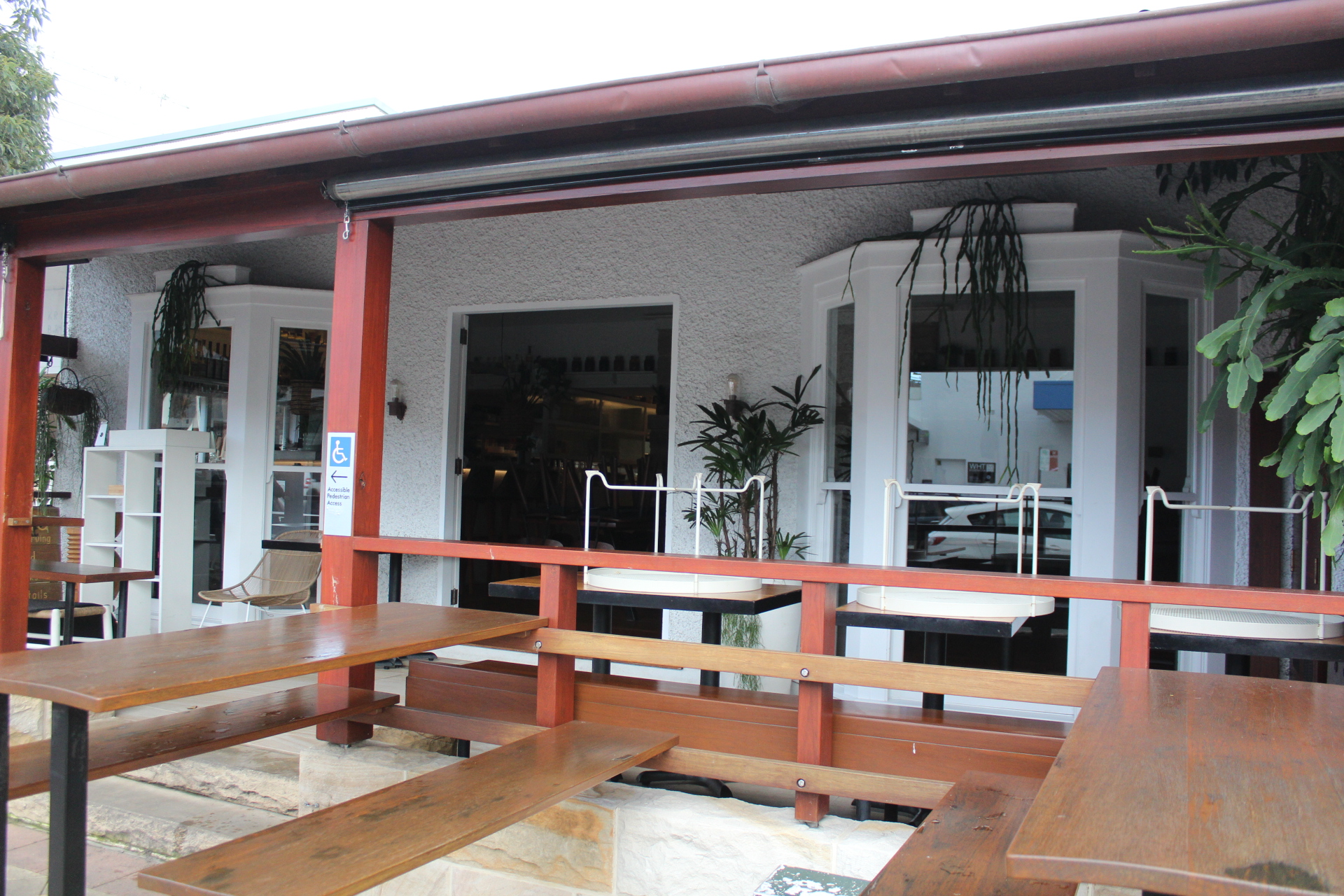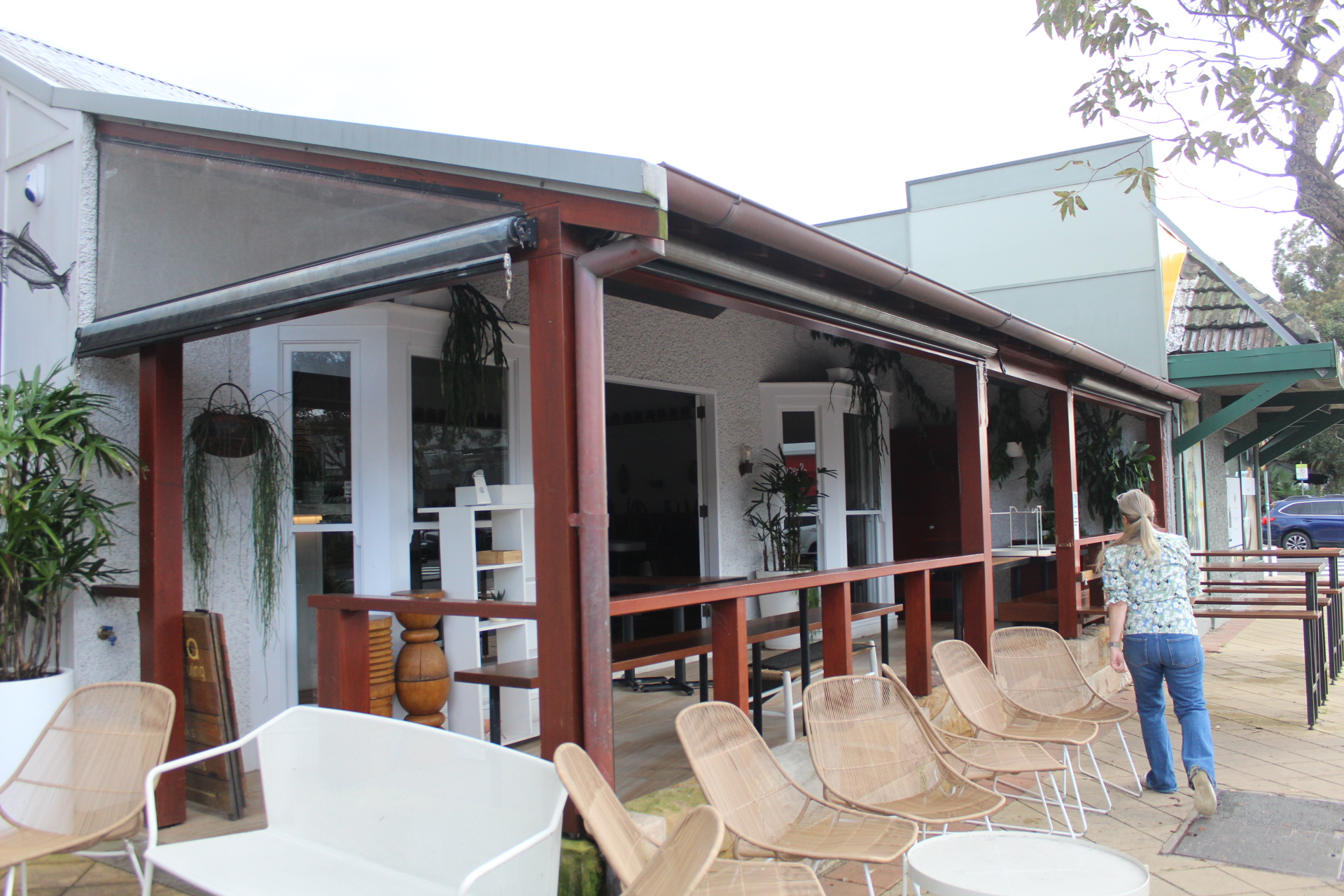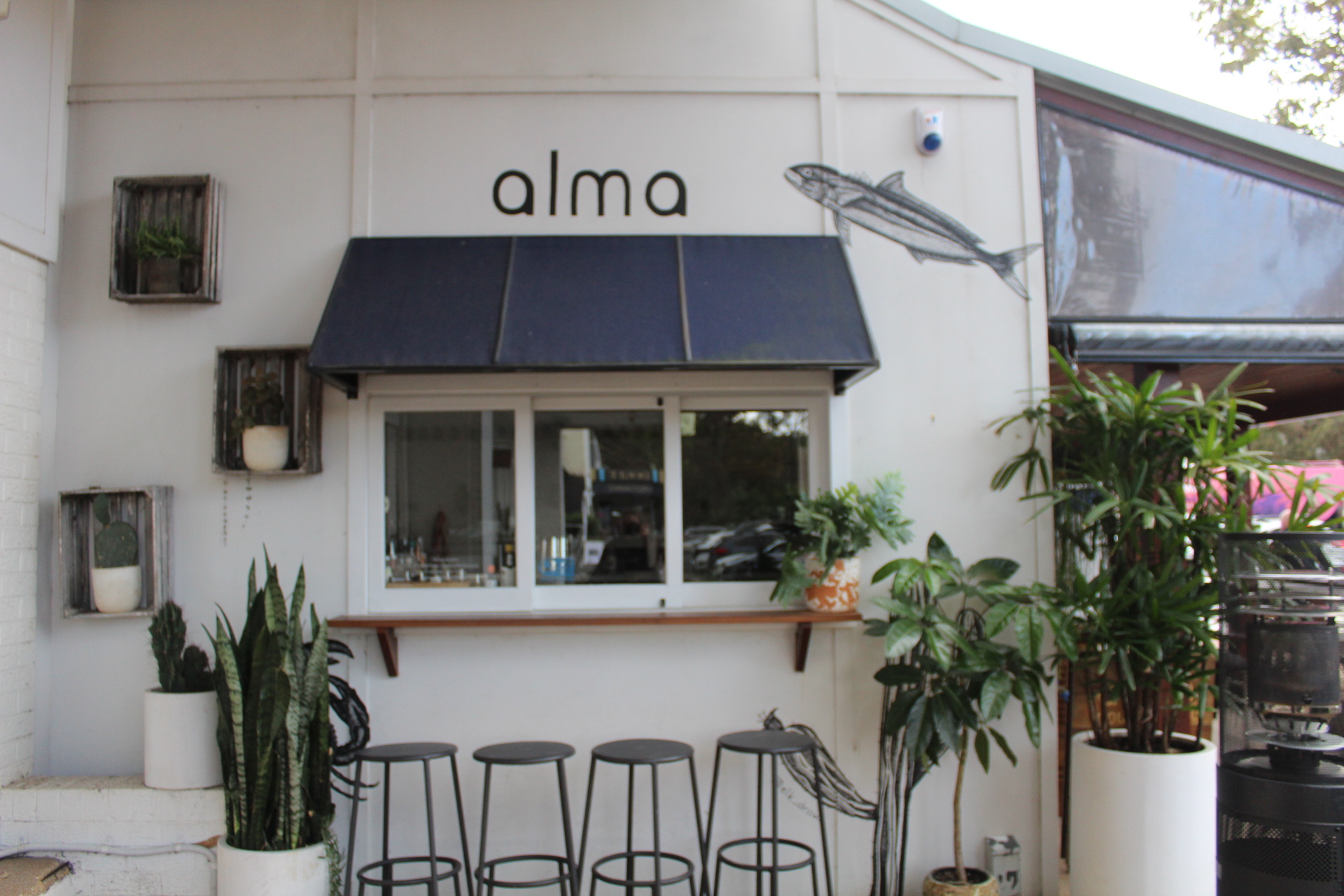 References and Extras
TROVE - National Library of Australia

Geoff Searl OAM, President of the Avalon Beach Historical Society

State Library of New South Wales

Avalon's Village Green: Avalon Park Becomes Dunbar Park - Some History + Toongari Reserve and Catalpa Reserve

Anthony Thomas Ruskin Rowe, Spitfire Pilot (1919 To 1943) - Who Defended Darwin And His Mate: An Avalon Beach and Pittwater Hero

Photographers Of Early Pittwater: David 'Rex' Hazlewood +

Photographers Of Early Pittwater: David 'Rex' Hazlewood
Early Pittwater Paddlers, Oarsmen, Rowers And Scullers: The Paddon Family Of Clareville (Or Clairville)
The Roads And Tracks Of Yesterday: How The Avalon Beach Subdivisions Changed The Green Valley Tracks
The Roads And Tracks Of Yesterday: How The Avalon Beach Subdivisions Changed The Green Valley Tracks
Avalon Beach Historical Society

- Profile



Winter Solstice Festival Warms Avalon's Heart by Jayne Denshire
A Celebration Of Avalon Beach's Uniqueness – Past, Present and Future by Jayne Denshire
Avalon 100 - Avalon Centenary Celebrations Hosts Great Events This March: Avalon Sailing Club's 'Sail Of The Century' + Radio Northern Beaches Launches 'The Avalon Story' Series
Avalon Beach 100 - Ray Henman's 100 Years Centenary Film Of The Family Of Arthur Jabez Small Talk On Their Grandfather + Extra A J Small Notes
Avalon Beach Centenary Nature Of Avalon and Our Indigenous Culture Celebration At Avalon Art Gallery and Dunbar Park
A FRACTURED SKULL CAR OVERTURNED SYDNEY , Wednesday. A fractured skull was sustained by James McDonald, 84, of Avalon Beach, when he was thrown from a motor car in Gladstone-road , Newport, this afternoon. The car, which was driven by Harold Eaton, got out of control, and after skidding, overturned. Manly Ambulance conveyed McDonald to hospital, where he was admitted in a serious condition. A FRACTURED SKULL (1929, July 18). Newcastle Morning Herald and Miners' Advocate (NSW : 1876 - 1954), p. 6. Retrieved from http://nla.gov.au/nla.news-article134485038
HANSON.-February 1, 1944, at a private hospital, Cremorne, Ernest Oswald Hanson, of Wirringulla, Avalon Beach. Privately cremated. Family Notices (1944, February 3). The Sydney Morning Herald (NSW : 1842 - 1954), p. 8. Retrieved from http://nla.gov.au/nla.news-article17871985

NOTICE UNDER REAL PROPERTY ACT
APPLICATIONS have been made to bring the lands hereunder described under the provisions of the Real Property Act, Certificates of Indefeasible Title will issue, unless Caveats be lodged in accordance with the Third Schedule to the said Act ON OR BEFORE THE 6th JANUARY 1909: -
No 15,531 APPLICANT Frank Henry Burt, Sydney LAND -County Cumberland, parish Narrabeen, shire Warringah, 18 acres 1 rood 20 perches, at Pitt Water, lot 18, villa sites. Pitt Water Estate, and part 1200 acres (portion 20 of parish) granted to John Joseph Therry, adjoining properties of A E Wickham and W H Holt Advertising (1908, December 12). The Sydney Morning Herald (NSW : 1842 - 1954), p. 6. Retrieved from http://nla.gov.au/nla.news-article28149677
No. 18,923. APPLICANT: James McKinlay, Marrickville. LAND: County Cumberland, parish Narrabeen, shire Warringah, 8 acres 1 rood 12 1/2 perches, on Pittwater. near Refuge Cove,—part lot 11, Villa Sites Pittwater Estate, and is part 1200 acres (portion 20, parish), granted to John Joseph Therry ; adjoining properties of A. E. Wickham and — Kilminster. Diagrams delineating these lands may be inspected at the land Titles Office, Sydney.
W. G. H-WILLIAMS,
Registrar-General.
10th December, 1913. NOTICE UNDER REAL PROPERTY ACT. (1913, December 10). Government Gazette of the State of New South Wales (Sydney, NSW : 1901 - 2001), p. 7336. Retrieved from http://nla.gov.au/nla.news-article228061585
Frederick Burne - Family Notes
There are a few gentleman named 'Frederick Burne' in and around Sydney during this era, just two of these, the first selected because he may have wanted a place to retire to beside the sea given his earlier days and certainly had 'Knightley' as part of his family names, and the second because of ongoing connections with this place:
Father: Frederick Burne, Mother: Betsey Eliza Ferrier
Children:
Frederick Charles Meredith Burne,

Caroline Maud Marriott

Edward Owen Poyntz

Knightley Felix G

Reginald E F

Ruby M

Haidee M A

Frances V K

Vera N

Claude H
PRIVATE R. K. BURNE.
Private Rainald Knightley Burne, killed in action, was born at Ballarat 37 years ago, and was a son of the late Mr. Albert Bodicote Burne, of Sydney. He came of an old military family. Major-General Sir Owen Tudor Burne, who was secretary to Lord Mayo and Lord Lytton, Viceroys of India, and General Henry Burne being his uncles. He left Sydney with A Company of the First Battalion. In civil life Private Burne was employed in the Government Tramway service. He resided at Marrickville prior to enlistment. He leaves a widow and two children. MEN OF THE DARDANELLES. (1915, August 16). The Sydney Morning Herald (NSW : 1842 - 1954), p. 5. Retrieved from http://nla.gov.au/nla.news-article15607506
BURNE -- killed in action at the Dardanelles, April 25-29, 1915, Private Rainald Knightly Burne, A Company, 1st Battalion, 1st Infantry Brigade, fourth son of the late Alfred Bodicote Burne of Sydney and grandson of the late Rev Henry Thomas Burne of Bath, Somerset, England. English papers please copy.
BURNE--April 25-29, 1915, killed at Dardanelles. Rainald Knightley, fourth son of the late Alfred Bodicote Burne and Mrs Burne of Balmoral, N.S.W. Inserted by his brother O. T. Burne. Family Notices (1915, August 14). The Sydney Morning Herald (NSW : 1842 - 1954), p. 12. Retrieved from http://nla.gov.au/nla.news-article15607270
Alfred Bodicote Burne and Frederick Burne were sons of Henry Thomas Burne and Knightley Goodman Burne (nee Marriott). His grandmother was named after grandmother - Jane Knightley.

LATE MR. F. BURNE.
The late Mr. Frederick Burne, district registrar of Hurstville, was one of a family of twenty of the late Rev. and Mrs. Henry Burne, of Bath (England). Several of Mr. Burne's brothers, including the late Major-General Sir Owen Tudor Burne, K.C.M.G., distinguished themselves in the army and navy. The late Mr. Burne was trained on the Victory, and saw active service in the Baltic during the Crimean war, on H.M S. Imperieuse. After a term in the P. and O. service, he took up land on the Paroo, and later on the Barcoo. In 1881 he was appointed C.P.S., and served at Condobolin, Tumut, Tenterfield, Grenfell, Temora, Gunning, Burwood, Glen Innes, and Inverell. After retirement he settled at Minto; later at Hurstville. A widow, three sons, and four daughters survive. The oldest son, Mr. P. Burne, is police magistrate at Dalby, Queensland. The eldest daughter. Miss M. Burne, is matron at the Lady Edeline Hospital for Babies at Vaucluse. Two sons have returned from Gallipoli incapacitated. LATE MR. F. BURNE. (1916, July 14). The Sydney Morning Herald (NSW : 1842 - 1954), p. 10. Retrieved from http://nla.gov.au/nla.news-article15698189
DEATH OF MR. F. BURNE.
Mr. Frederick Burne, District Registrar for Births, Marriages and Deaths, died suddenly at his residence, Gloucester-rd., Hurstville, on Saturday last, at the advanced age of 77 years. The funeral took place on Monday last, the remains being interred in the Church of England portion of Sutherland Cemetery, in the presence of a large number of relatives and friends. The late Mr. Burne was born at Plymouth (Eng.) in 1839. At the age of 12 he joined the navy and was trained on the Victory, and saw service in the Baltic on H.M.S. Imperial during the time of the Crimean War. He afterwards joined the P. & O. service and came to Australia in 1861. He was in Queensland for twelve years, afterwards taking up land on the Paroo. In consequence of severe droughts he had to abandon his station after five years. In 1881 he entered the Government service, his first appointment being that of C.P.S, at Condobolin. He served successively as C.P.S. at Tumut, Tenterfield, Grenfell, Temora, Gunning, Burwood, Glen Innes, and Inverell. After 35 years service he retired and settled at Minto, subsequently removing to Hurstviile. He leaves a widow, three sons, and four daughters. The eldest son is police magistrate and land commissioner at Dalby, Queensland. Two other sons have been in the firing line at Gallipoli, and have returned home wounded, the youngest and only unmarried son being incapacitated for life.Death of Mr. F. Burne. (1916, June 30). The Propeller (Hurstville, NSW : 1911 - 1954), p. 1. Retrieved from http://nla.gov.au/nla.news-article234751233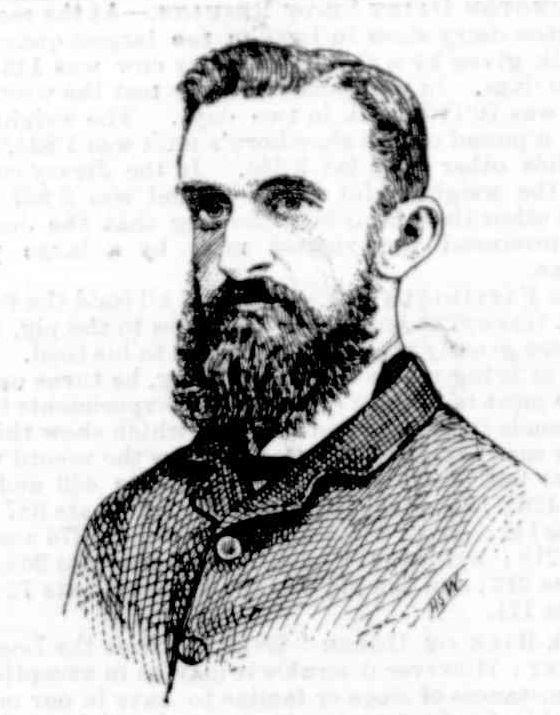 MUNICIPAL
The Mayor of Camden
Mr. Frederick Henry Burne, Mayor of Camden (N.S.W,), was born in Jersey (Channel Islands) in 1848, and arrived in Sydney with his parents in 1851. He was educated in the National School Fort-street, Sydney. About five or six years of his early life were spent on the Araluen diggings, He eventually settled at Ashfield (a suburb of Sydney), carrying on the business of contractor and decorator, in which he was so successful that at the end of five years, he retired.
But after a time, finding that an indolent life was not to his taste, he turned his attention to woollen manufacture, and, having secured premises at Camden, went into that line of business with two partners, one of them being his brother, Mr. E. E. Burne. With his partner he took a trip to England to procure the necessary machinery ; and at the same time he visited Scotland and France. On his return he settled in Camden, and he has taken a leading part in matters which have had for their object the advancement of the town and district. He identified himself with the movement for the incorporation of the town of Camden; and when the election of aldermen took place in April last he was returned at the top of the poll. He was unanimously chosen the first Mayor of Camden. He is also vice-president of the Camden Branch of the Australian Natives' Association. He is considered a shrewd man, and, thoroughly straight in all his actions. To commemorate his election as Mayor he entertained the aldermen and some of the leading residents at a banquet. The affair was a great success. Mr. Burne married, Elizabeth, eldest daughter of the late Mr. James Riddell, of Bowenfels. MUNICIPAL. (1889, December 14). Australian Town and Country Journal (Sydney, NSW : 1870 - 1907), p. 24. Retrieved from http://nla.gov.au/nla.news-article71126780
MR. F. H. BURNE.
Mr. Frederick Henry Burne, who was the first Mayor of Camden, died yesterday at his residence, Dalmar-street, Croydon. He was In his 85th year. Mr. Burne had control of the woollen mills at Camden. These were sold to a syndicate, and he shortly afterwards left the district. One of the streets In the town is named after him. The funeral will leave the residence at 2.30 this afternoon for the Church of England section of the Rookwood Cemetery. MR. F. H. BURNE. (1930, June 28). The Sydney Morning Herald (NSW : 1842 - 1954), p. 20. Retrieved from http://nla.gov.au/nla.news-article16696726
The first Mayor Camden, F H Burne, had a brother who was a member of the RPAYC and whose son was a visitor to Pittwater as a member of the Royal Prince Alfred Yacht Club and who competed in Pittwater Regattas. His son also married the daughter of George Zephirin Dupain, father of Max. The Dupains were Newport residents by the 1920's- :
The Prince Alfred' Yacht Club held their annual meetings in the Club Rooms, Moore street, on Thursday evening last, Mr. W. M. Marks, vice-commodore presiding. The annual report and balance sheet showed that the club was still flourishing. The number of yachts-on the register was 39, and the membership' roll showed 210. Bona was the most successful yacht, winning the cups presented by the ' vice-commodore and rear-commodore, the championship of club and prize money ,pf . £47 5s. Among the other' 'Successful ones were Petrel, £43 Is ; Fleetwing, £34 13s ; Culwulla, £30 9s ,; Heather, £27 6s ; Aoma, £ai. The Fleetwing holds the Commodore 1OQ Guinea Cup. The receipts for the season amounted to £2638 9s 2d. Of this sum the takings of the bar, billiard tables, etc., in the club -rooms was £2010 1s 9d, and subscriptions and entrance fees £242 1s. The expenditure totalled £2213 2s 8d, the principal items being liquors, etc., £928 5s 5d, club room furniture £120 Is 9d, rent, wages and steamer hire -£898 7s, prize money' £252.
It is very interesting to note that out of a total income of £2038 the subscriptions and entrance fees' for races' only provided the insignificant sum of £242, and the prize money paid only amounted to £252, out of a total expenditure of £2213.
The club has outgrown the primary objects of its formation— that of promoting the interests' of yachting in our waters, and as the work of managing such a gigantic concern in clubdom, it was found necessary to engage the services of a secretary who will be in receipt of a salary, to which office Mr.. L. H. Wyatt has been appointed. Mr. Sid Dempster, who has been a tower of strength to the club as house secretary, and Messrs. A C Jewett and L. C. Waterman, both good men, have retired from their various positions, owing to the appointment of the salaried official. The following are the officers for the ensuing season :— Commodore, S. Hordern, vice commodore W. M. Marks ; rear-commodore C. T.Brockhoff ; hon. treasurer, J. J. Rouse ; general committee S M Dempster, C. L. Garland. A. W. Crane, A. R. Marks, C. E; Waters, L C Waterman ; handicap committee, F. S. Adams, W. M. Calvert, F. W. J. Donovan; House committee; Dr A Burne, W M: Marks, S. M. Dempster, T. E. Tillock, J. Macintosh ; library committee. F J. Empson, L: C. Waterman, E. E. Gray, auditors; J R Stutter and L. Tange. SAILING. (1902, September 17). Sydney Sportsman (Surry Hills, NSW : 1900 - 1954), p. 8. Retrieved from http://nla.gov.au/nla.news-article167263507

SYDNEY WEDDING.
DR. A. DANGAR BURNE TO MISS J. DUPAIN.
At St. John's Church, Ashfield, on Thursday afternoon, Miss Jeannie M. Dupain, only daughter of Mr. and Mrs. G. Z. Dupain, of "Charenton," Ashfield, was married to Dr. A. Dangar Burne, elder son of Dr. and Mrs. A. A. Burne, of "Kinella," Waverley, Rev. Alfred Yarnold being the officiating clergyman. The bride, who was given away by her father, wore a beautiful gown of ivory white satin charmeuse, with an overdress of ninon. Her shower bouquet, which, with a rubv and pearl pendant, was the bridegroom's gift. Miss Fairy Bvrne, who was bridesmaid, wore a pretty frock of white Organdi muslin over satin, inlet with Valenciennes and Cluny lace. Her white lace hat was trimmed with pink roses. Her bouquet of pink roses and diamond ring were the gifts of the bridegroom. Mr. C. B. Dibbs was best man.
After the ceremony Mr. and Mrs. Dupain entertained the guests' at their residence. Those present included—Dr. and Mrs. A. A. Burne, Mr, and Mrs. H. T. Morton, Mr. and Mrs. Frank Jones, Mr. H. Dupain, Mr. and Mrs. Yarnold, Mr. and Mrs. J. W. Mortley, Mr. and Mrs. A. Fisher, Mr. E. Fisher, and Miss Belshaw. Later the bride and bridegroom left on their honeymoon, the bride wearing a coat and skirt of blue silk crepe, and a white and green hat. SYDNEY WEDDING. (1912, January 25). Punch (Melbourne, Vic. : 1900 - 1918; 1925), p. 30. Retrieved from http://nla.gov.au/nla.news-article175614397
Alfred Dangar Burne - holds one of the Bures lots of land at Avalon Beach.
LATE DR. ALFRED BURNE.
The funeral of the late Dr. Alfred Burne took place yesterday from his residence in Dalley-street, Waverley, and the remains were interred in South Head Cemetery.
The chief mourners were Dr. A. Dangar Burne (son), Messrs. Frederick Burne (brother), L. H. Burne, Geo. Burne, and F. H. Burne, jun. (nephews). The Society of Dental Science was represented by Mr. Keith Oatley (president), Dr. P. A. Ash, Dr. P. C. Charlton, and Dr. Frank Marshall. The Dental Hospital was represented by Mr. E. K. Satchell (president), Mr. A. J. Arnott (superintendent), Mr. F. H. Galloway (secretary), and Mr. J. Baird. The Bondi-Waverley School of Arts was represented by Mes- srs. F. P. J. Gray (trustee), A. McCourt, G. S. Inman, and H. E. J. Lloyd. The representatives of the Millions Club were Mr. Stanley Bailey (secretary), and Mr. J. J. Mulligan (treasurer). The Waverley Municipal Council was represented by the Mayor (Alderman R. Jackaman, and the deputy town clerk (Mr. J. S. McKinnon).
The Masonic Craft was represented by Right Wor. Bro. Aubrey Halloran, G. Reg., Right Wor. Bro. W. H. Hellings, S.G.W., and Right Wor. Bro. A. E. Packer, J.G.W., Very Wor. Bro. C. Matthews Drew, P.D.G.I.W., Wor. Bro. John Campbell (representing Bronte and Wav-erley lodges), Wor. Bro. J. H. Collins (Waverley), Wor. Bro. E. V. Agnew (Prince Ed-ward Lodge), Wor. Bro. H. I. Thomson, and Wor. Bro. A. E. W. Watts.
Others included Dr. A. H. Horsfall, Messrs. C. B. Westmacott, C. C. Marshall, M. S. Foley (Foley Brothers), Victor Cohen, W. Clemesha, and H. C. Kerr.
The service at the graveside was conducted by the Rev. Egerton E. North Ash, of St. Mary's Church of England, Waverley, and the Masonic ritual was recited by Wor. Bro. Saeger, W.M. of Lodge Tarbolton. LATE DR. ALFRED BURNE. (1926, September 28). The Sydney Morning Herald (NSW : 1842 - 1954), p. 12. Retrieved from http://nla.gov.au/nla.news-article16320427
Frederick Henry Burne and George Riddell Burne were sons of first Mayor of Camden, Frederick Henry

PITTWATER REGATTA.
SAILING HANDICAPS.
The sailing activities of the 29th Pittwater Regatta which will te held on Saturday December 28 will greatly exceed those of last year and its immediate predecessors both In numbers of races and of entries In addition to the morning and afternoon contests for yachts heavy cruisers and SASC boats two races for local boats have been restored to the list Also two races have been provided for North Shore dinghies and Vaucluse Juniors both of which classes are new-comers to this regatta
... Event No 4 Mischief Memorial Race SASC boats nominated skippers time at start 11 a m.... Boreas (A D Burne) PITTWATER REGATTA. (1935, December 20). The Sydney Morning Herald (NSW : 1842 - 1954), p. 15. Retrieved from http://nla.gov.au/nla.news-article17230364
_______________________________________________________________________________________________
AVALON BEACH. Whatley Watson, Ltd.,
will sell by public auction on the grounds, Park Estate, Avalon Beach
tomorrow. Avalon Beach is 14 miles north of Manly, between Newport and Palm Beach. It is reached by tram from Manly to Narrabeen, thence by motor bus, which runs to a regular timetable to Palm Beach. It can easily be reached by car from Sydney in about an hour and a quarter, and in much less time from the Northern Suburbs, and now the Roseville and Spit bridges are almost completed the journey will soon be considerably shortened.
There is also a steamer service from Clareville wharf (handy to the estate)to the Hawkesbury River
railway station, which is a very pleasant journey, passing en route through glorious scenery all the time, tennis courts are now available, and excellent golf links are nearly completed.
These links have been laid out by one of Sydney's leading professionals, and comprise golfing country equal to, if not better than, any links in the metropolitan area. A club house is shortly to be erected.
It is expected that these links will form an immense boon and attraction to golfers, owing to the badly congested state of all seaside links at the present time.
FINANCE-COMMENCE-REAL ESTATE. (
1924, October 5
).
Sunday Times
(Sydney, NSW : 1895 - 1930), p. 2. Retrieved from
http://nla.gov.au/nla.news-article128144077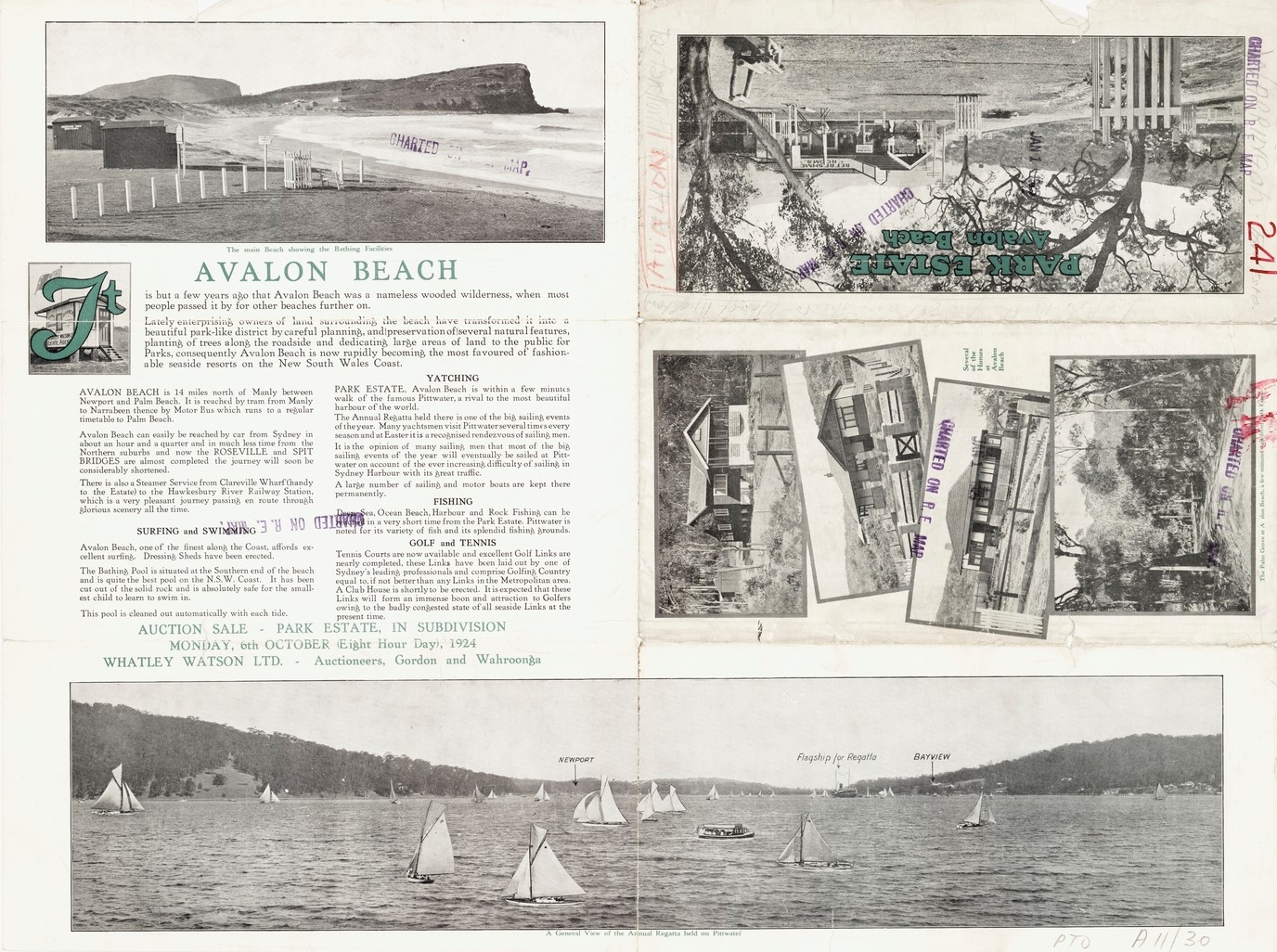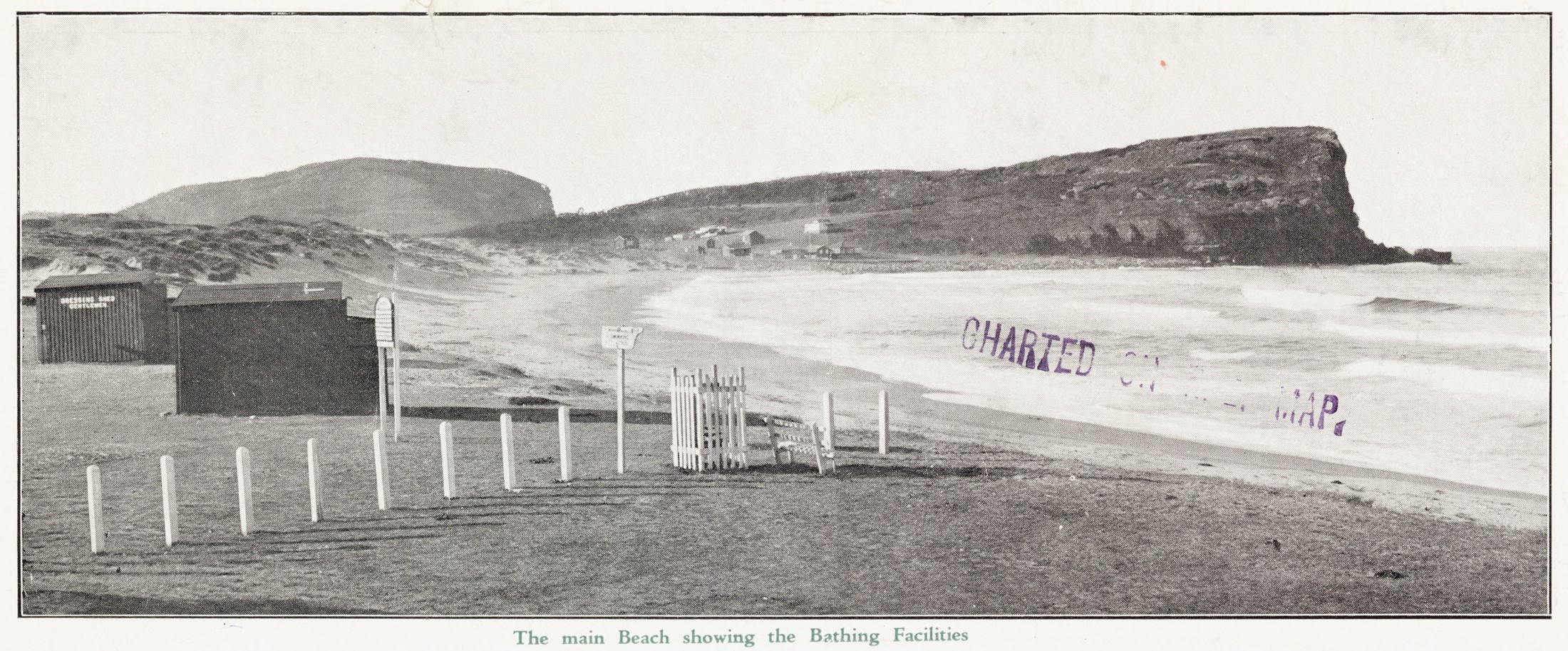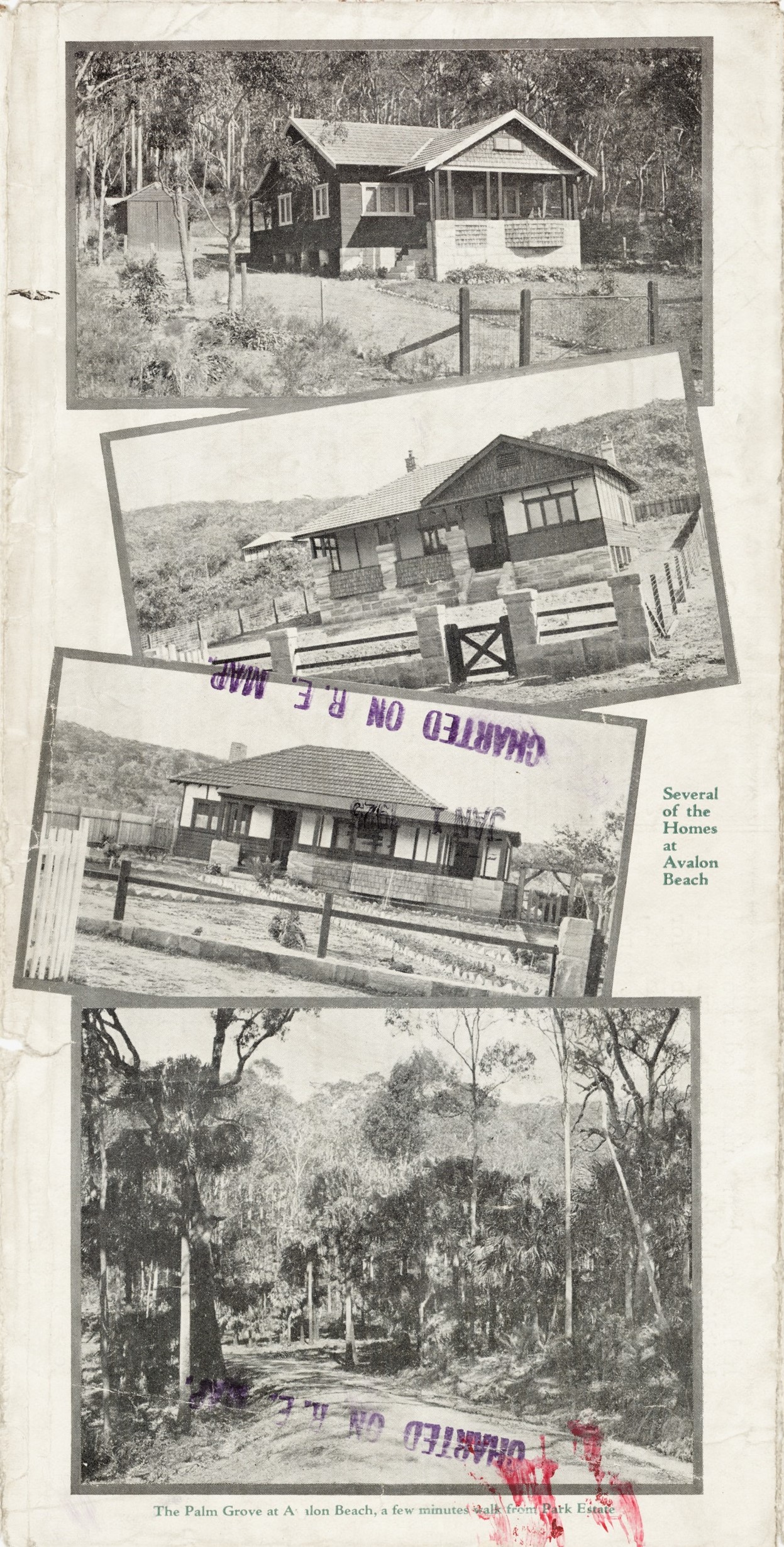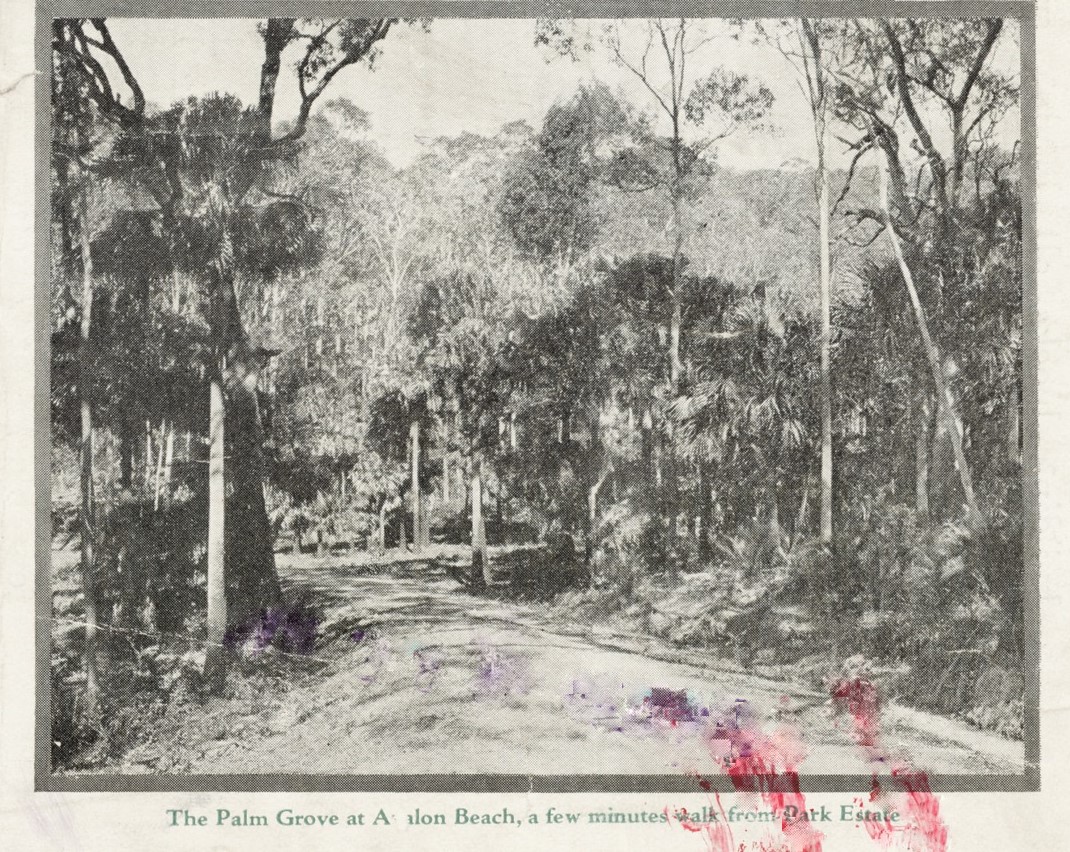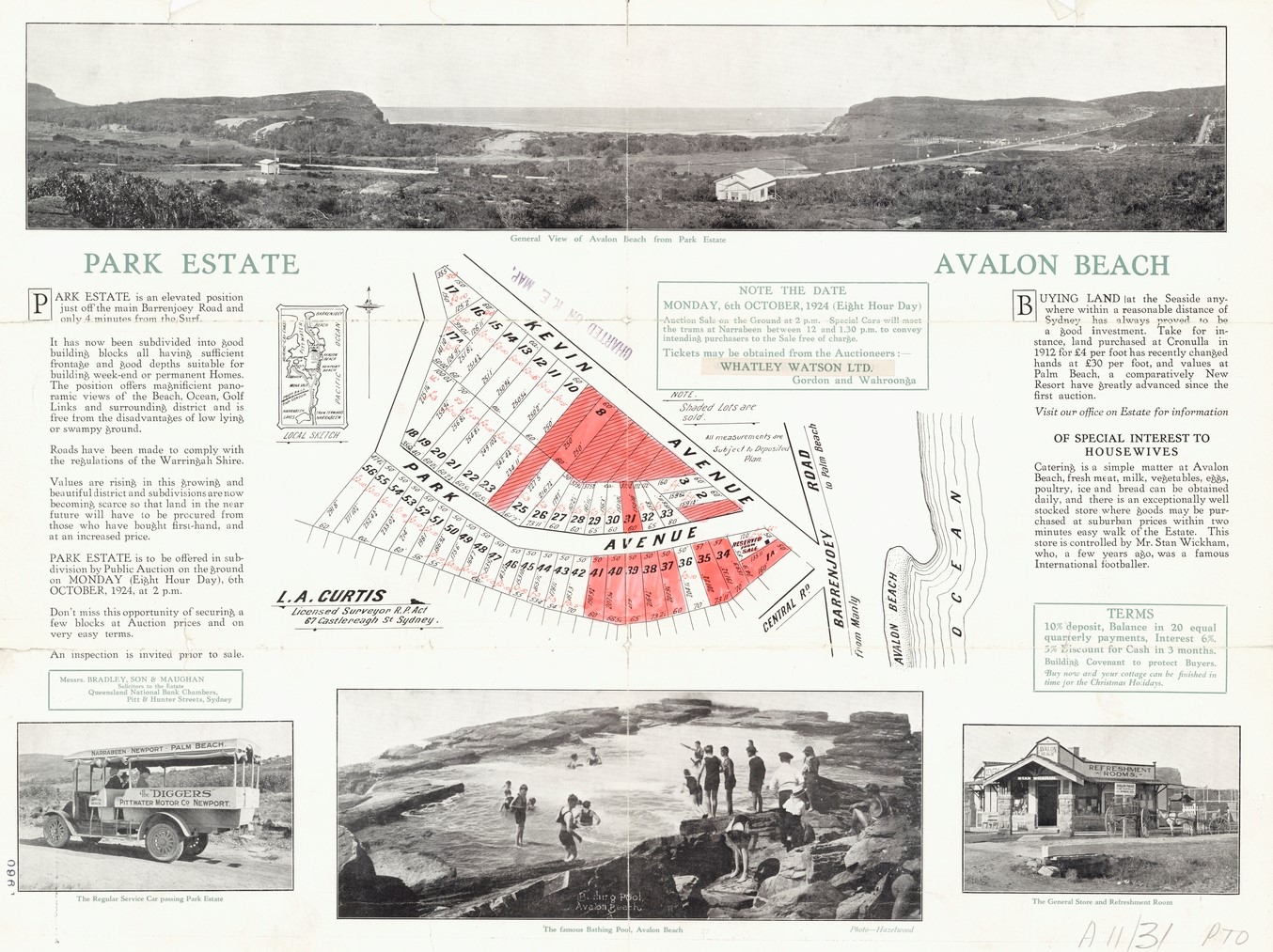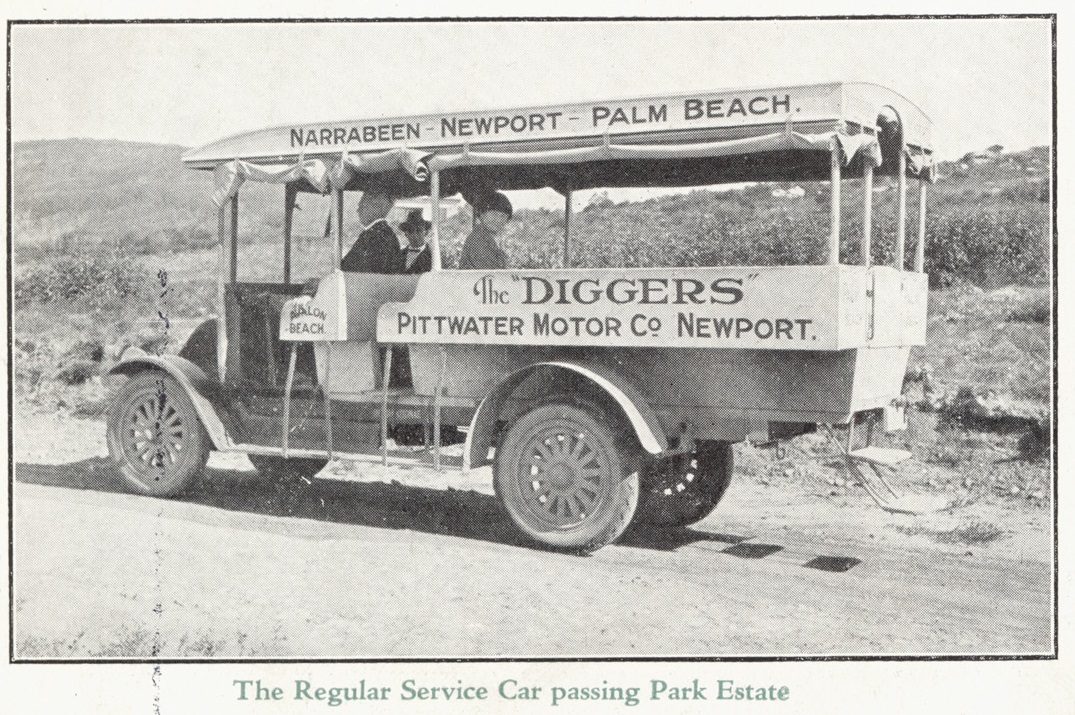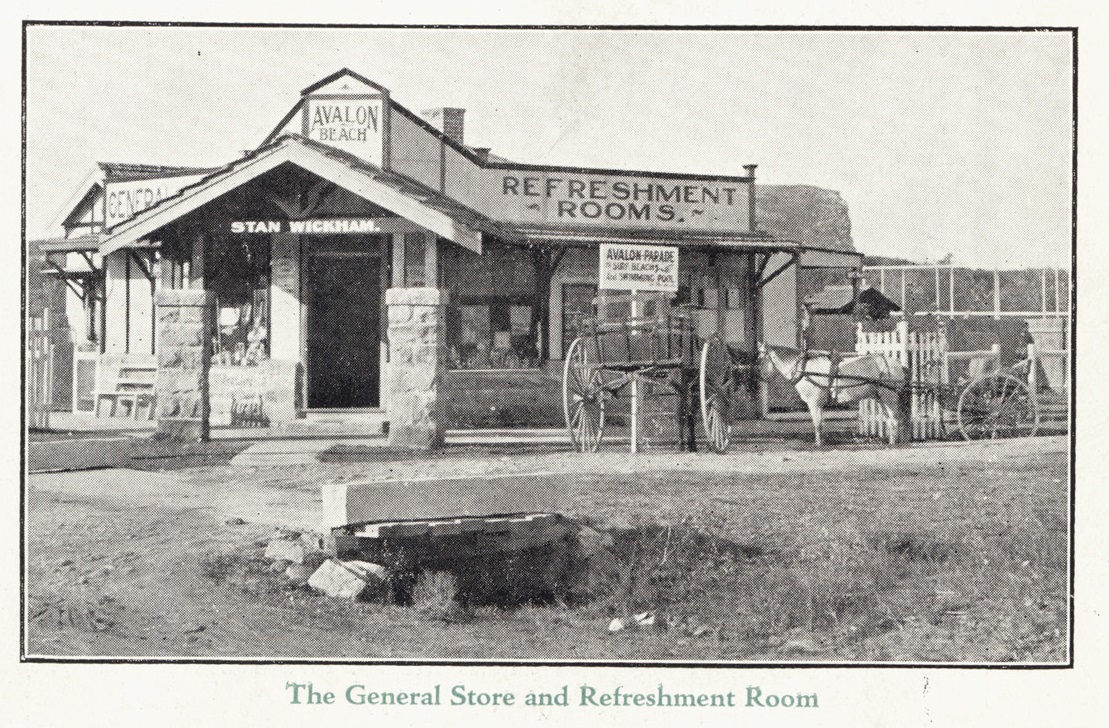 Park Estate, Avalon Beach
1924
- front page and back pages 1924 Items No.: c027560033h and c027560034h, Subdivision Plans courtesy State Library of NSW - and sections from to show details
Avalon Reserve lands:
LOCAL GOVERNMENT ACT, 1919
Warringah Shire Council: Proposed Resumption of Land at Avalon
HIS Excellency the Governor, with the advice of the Executive Council, and in pursuance of the Local Government Act, 1919, has approved of the Warringah Shire Council's causing a notice of resumption of the land described in the Schedule hereto, together with a description of such land, to be published in the Government Gazette and in a newspaper circulating in the area in which the land is located, such land being required .by the Warringah Shire Council for the purpose of providing, controlling and managing grounds for Public Recreation. (S. 58-3,720)
J. B. RENSHAW, Minister for Local Government. Department of Local Government,
Sydney, 12th June, 1959.
Schedule
All that piece of land situate in Barrenjoey-road, Avalon Beach, parish of Narrabeen, county of Cumberland, being Lot 15, D.P. 9,151, and being the whole of the land comprised in Certificate of Title, volume 3,218, folio 230, and containing an area of 1 rood 3} perches or thereabouts,—said to be in the possession of Inez Dorothy White and shown on plan with the Department of Local Government, Sydney. - (6527) LOCAL GOVERNMENT ACT, 1919 (1959, June 12). Government Gazette of the State of New South Wales (Sydney, NSW : 1901 - 2001), p. 1752. Retrieved from http://nla.gov.au/nla.news-article220269493
HRLV: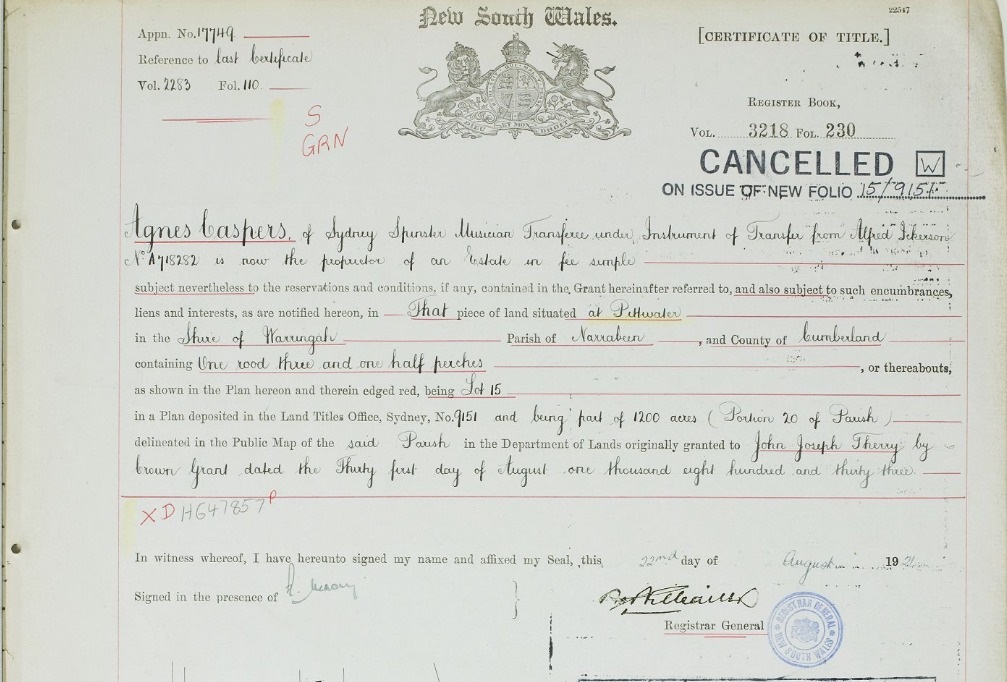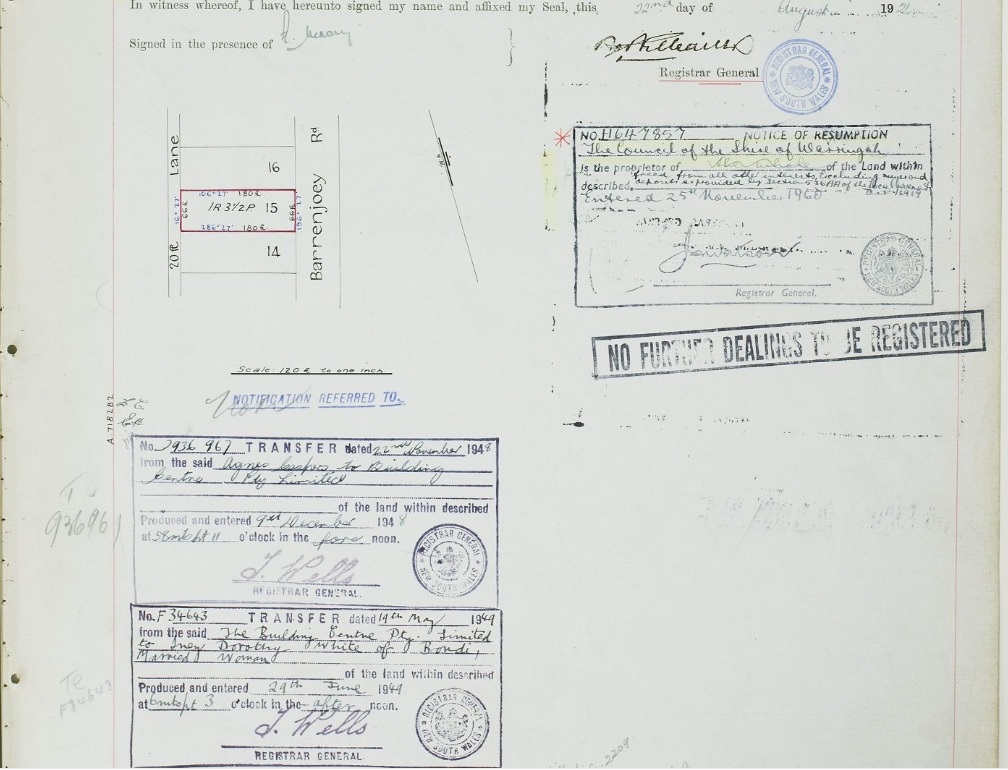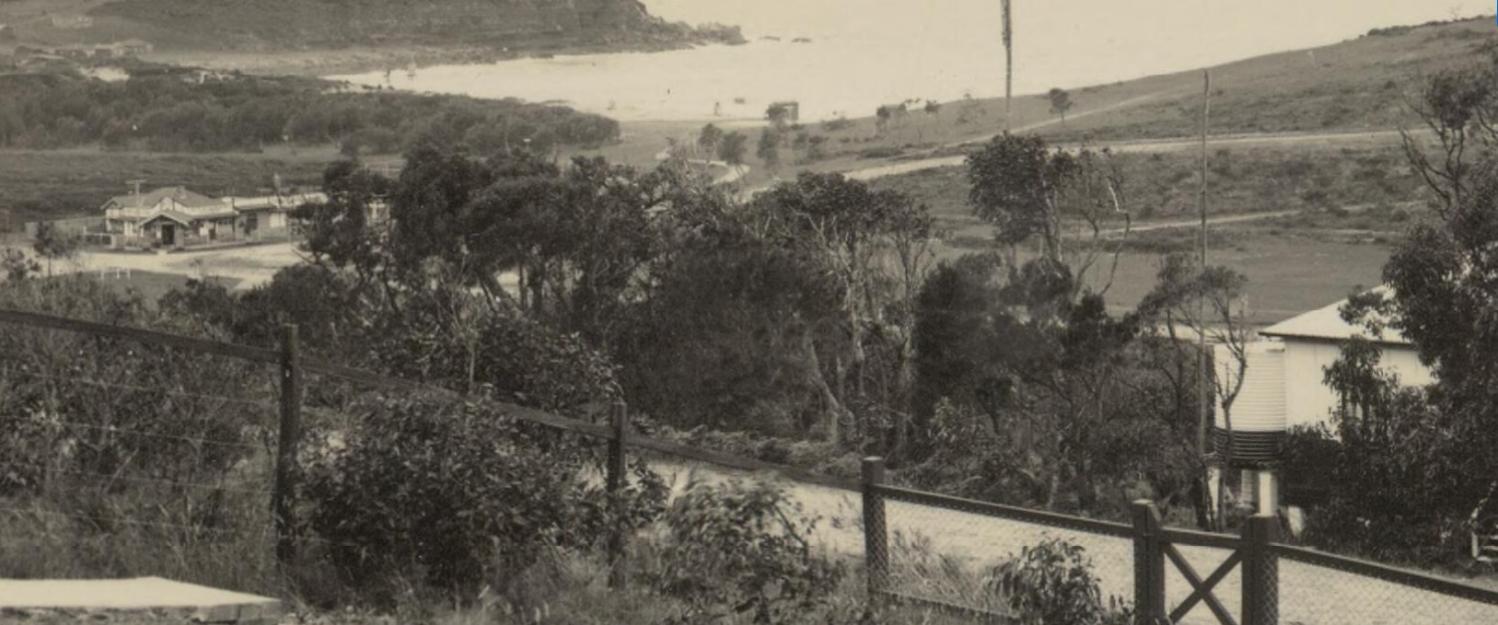 (
circa 1929/1930
). [
Panorama of Avalon with Avalon Beach in the background, New South Wales, 1930,
3
] Retrieved from
http://nla.gov.au/nla.obj-147287739
- enlarged section from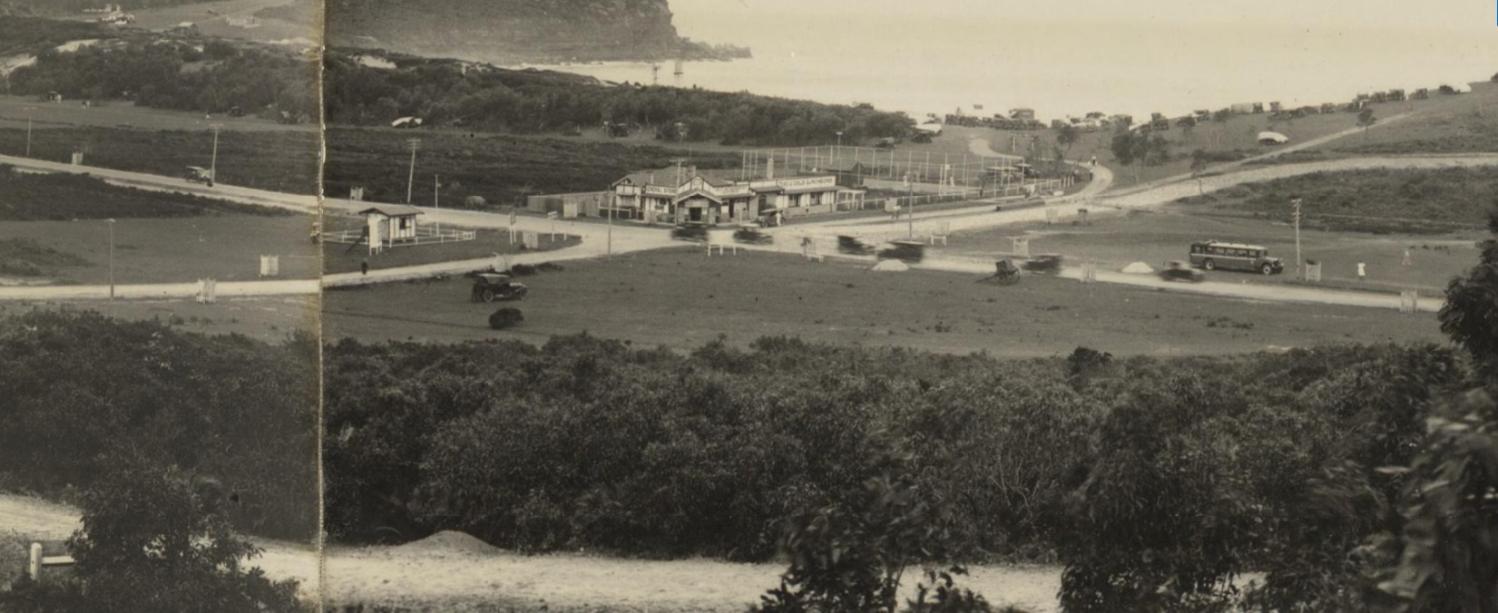 (circa 1929/1930). [Panorama of Avalon with Avalon Beach in the background, New South Wales, 1930, 1] Retrieved from http://nla.gov.au/nla.obj-147286816
Avalon Beach Village Shops - Some History, threads collected and collated by A J Guesdon, 2022. HUGE thanks to Geoff Searl OAM, ABHS President, Johnson Family, Cherry Family, John Stone Family and John Stone and Gary Clist for sharing their wonderful photos.