April 3 - 9, 2022: Issue 533
Avalon Beach "luminaries" have climate change on their mind: The Avalon Story interviews with Professor Mark Howden - nada herman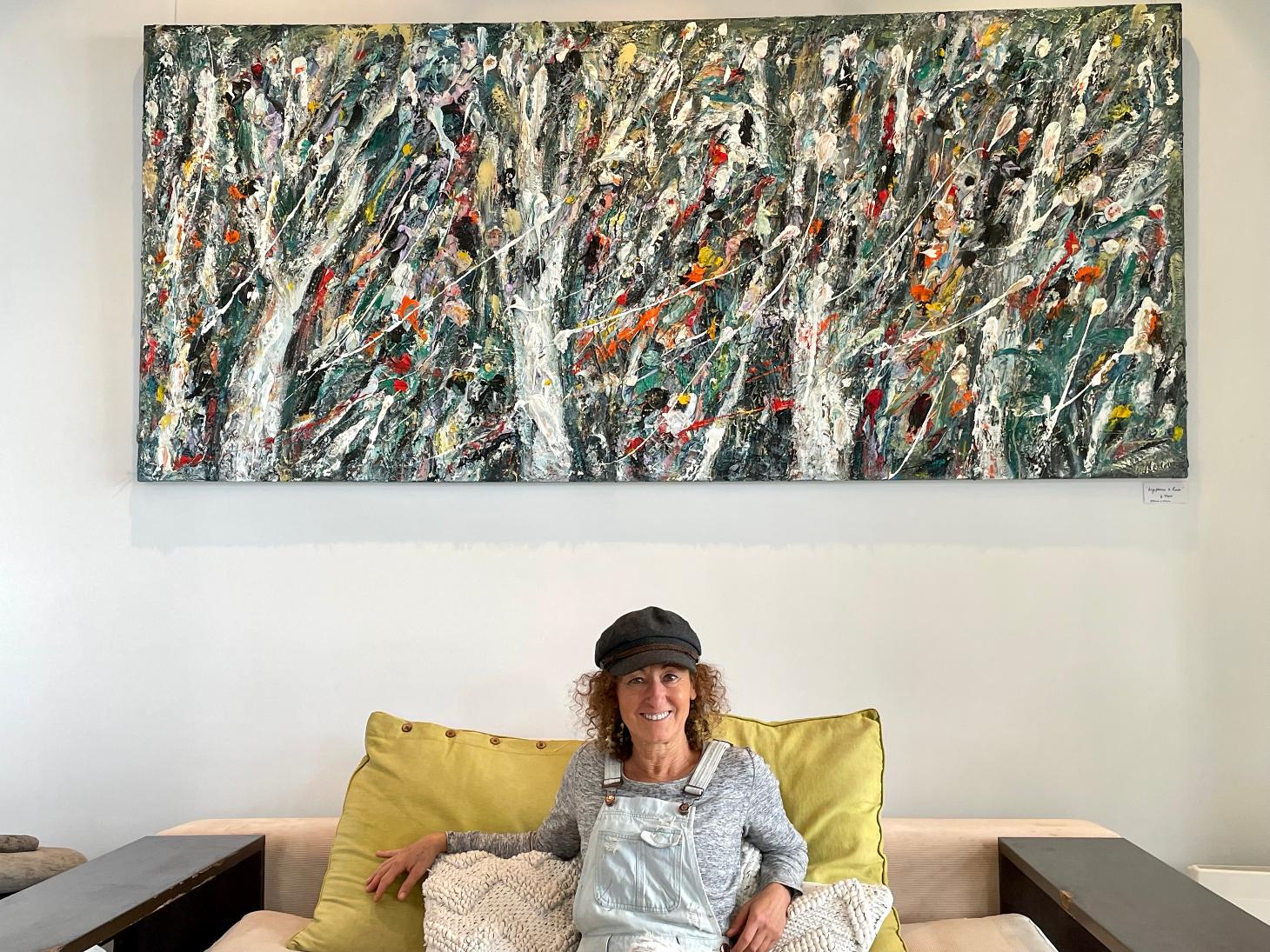 As we watch the floods in Northern NSW and with memories of the 2019-2020 bushfires fresh in our minds, climate change is expected to loom large in the upcoming Federal election. But it's not just politicians who are listening.
In the latest episodes of new Radio Northern Beaches programme, The Avalon Story, artist Nada Herman and scientist Mark Howden talk about what the dramatic changes in our weather patterns mean to them.
From the moment she could talk, Nada Herman knew she wanted to paint.
And she did, winning her first art prize at the age of 10 for an oil painting of her father.
Since then, the internationally known painter has had many exhibitions, and although her content hasn't changed dramatically – she is best known for the bright colours and bold brush strokes she uses to paint nature scenes – she says her style and her intent have matured.
"I am putting the paint on a lot thicker, I am becoming more abstract, and I am starting to think about the world and being an artist and what I leave behind, and I want to make a statement," Nada told Radio Northern Beaches (RNB).
"Yes, it is a beautiful planet; yes, we have beautiful beaches. But now we have to do something to save this," she told RNB presenter David Stewart-Hunter in the latest episode of weekly interview show The Avalon Story.
"Nature is calling out to us and screaming and saying help. So now my beautiful pictures are starting to show more emotion and depth and I am trying to introduce climate change [into the paintings] … throwing the paint on to the canvas to create texture and tears and distress rather than just pretty pictures."
The lifelong Avalon Beach resident comes from a family of distinguished artists: her grandfather Sali Herman was an official WW2 artist for Australia and a winner of the coveted Sulman and Wynne art prizes. Her father Ted Herman, who settled in Avalon Beach in the 1950s, was also a recognised painter, and his landscapes still sell well at auctions.
Nada used to paint with her father and grandfather in the family's studio inside their heritage listed sandstone house Hy Brasil, designed by Alexander Stewart Jolly in 1936.
Knowing it was a very special experience, especially because her grandfather Sali Herman was by then in his 90s, she organised an exhibition in 1992 for the three artists, which was a great success and set her on the path as a professional artist.
She's happy that her family's artistic reputation has been an advantage in her career.
"If you have something going for you, whether it be a family trait or a particular feature of your body that looks good on camera, run with it. You are given something as an advantage in your life and not many people get that."
Will she always paint?
"I have no choice, says Nada.
"It is my purpose. I would like to leave the planet knowing I have left my mark in a positive way. That's what we artists think; we want to leave our mark behind."
You can hear more about Nada's work in the latest episode of The Avalon Story on Saturday 9 April at 9am by tuning to 88.7 / 90.3FM or by streaming via www.rnb.org.au.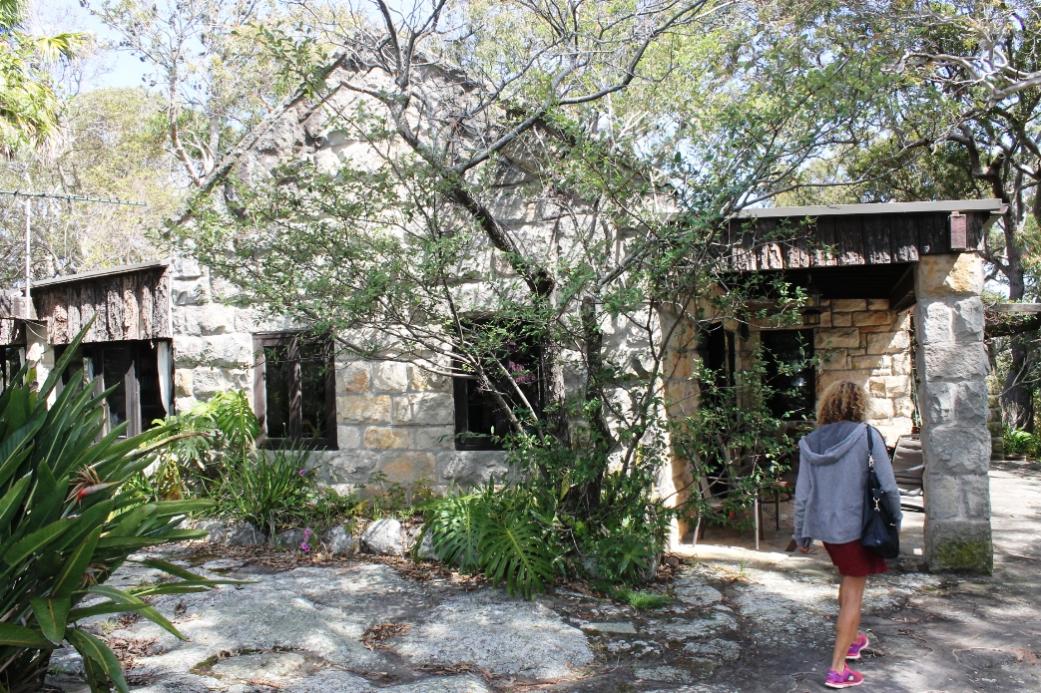 Nada at Hy Brasil
In the previous episode, RNB presenter Wendy Frew, spoke to Nobel Peace Prize winning scientist Professor Mark Howden about his outstanding career as a climate change scientist.
Last year, the Avalon born-and-bred researcher delivered more than 200 briefings and lectures about climate change to the media, community groups, government ministers and at major conferences.
The Director of the Institute for Climate, Energy & Disaster Solutions at the Australian National University has worked on climate variability, climate change, innovation, and adaption issues for more than 30 years. But he says explaining the science behind climate change to a wider audience is just as important as the science itself.
"For me, taking that science out to people and listening to people's understanding and experience of climate and them telling me what they need is an important part of that," Mark says.
Mark helped develop both the national and international greenhouse gas inventories that are a fundamental part of the Paris Agreement on climate change. He has been a major contributor to the Intergovernmental Panel on Climate Change (IPCC) since 1991, sharing the 2007 Nobel Peace Prize with other IPCC participants and former US Vice President Al Gore.
Mark enjoyed a typical Northern Beaches childhood. Schooled at Avalon Primary and Barrenjoey High, he played sport and spent plenty of time at the beach.
"One of the outstanding things was, on a big surf day, being able to join everyone at the North Avalon Beach carpark to check out the waves. What other school is tucked in right behind one of the best surfing beaches in the world?"
It was at Barrenjoey High that Mark first learnt about our changing climate.
"The first I can remember learning about it was when I did an essay in my geography class that touched on climate change.
"If a school kid in the 1970s realised climate change was something we needed to take on board, it is surprising we have taken so long as a nation to really get on top of this and take it seriously."
You can listen to more of Mark's story – and other interviews with Avalon's quiet and not-so quiet achievers – on demand at www.mixcloud.com/TheAvalonStory/.
The Avalon Story is broadcast on Saturdays at 9.00am on Radio Northern Beaches (88.7/90.3FM). Stream live from rnb.org.au/stream.