May 15 - 21, 2022: Issue 538
Avalon Community Library: Demountables, debt collecting, and dedication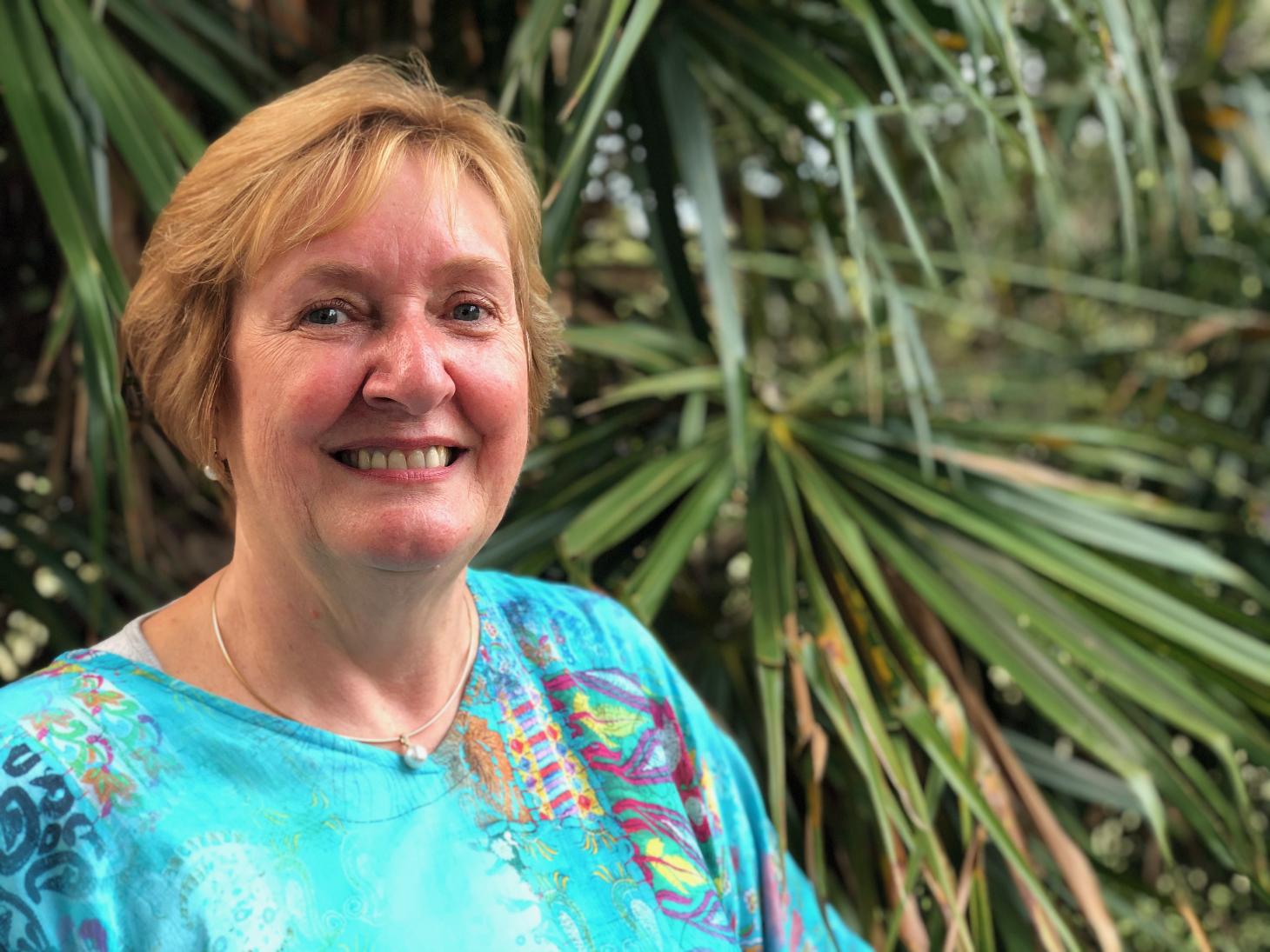 Meg Dunn, up next on The Avalon Story. Photo: supplied
Until the early eighties booklovers in the Northern part of the Peninsula had to travel to Mona Vale to borrow the latest best-sellers. Then, thanks to the drive of the late Brenda Kable and a small army of keen locals, in 1983 the Avalon Community Library was born.

Library Association President Meg Dunn talks about what happened next to Radio Northern Beaches presenter David Stewart-Hunter in the latest episode of the weekly interview programme, The Avalon Story.
In those early days, the books came from donations from other libraries, publishers, and individual members of the public, and they were housed first in the old Baby Health Centre, then a demountable – or as some older customers say, "I remember when it was in the caravan" - to an old Woolworths' site and finally in 2002 the present site in the Avalon Recreation Centre.
"It was run on a shoe-string" says Meg. In those days, the volunteers had to write out overdue book notices by hand, and door-knock local "defaulters" in person. One volunteer told how "her husband knocked on the door and the woman came to the door with a carving knife in her hand!" Her husband said, "Right, that's it, I'm not doing this anymore."
Nowadays, the Library is funded by Northern Beaches Council, and, as Meg says, "we wouldn't be what we are today without that funding and their support."
The Library has one paid Library Co-Ordinator, Jane Park ("She's wonderful. We couldn't work without Jane") supported by a battalion of between 60 and 70 volunteers.
The volunteers work four-hour shifts Monday to Friday and Saturday morning in teams of three or four, some front of house, others cataloguing, covering books, checking supplies and other tasks.
Although COVID took its toll on volunteer numbers, recent publicity brought in about 20 new recruits who will need computer skills as well as customer service and research skills. But as Meg says, "We don't find it hard to recruit people".
For the customers, Library events are popular - "We love to support local authors, like Amanda Hampson, Joanna Nell and Ali Lowe" - and the Library is gradually resuming its pre-COVID children's activities. "A lot of families come in. They just spend an hour here on the rug."
The Library now has over 24,000 items on the catalogue and has a central role in the Avalon Beach community. But looking to the future, Meg says, "We need to keep changing all the time. To listen to the community about what they want."
With the Library's 40th anniversary coming up next year, Meg Dunn is clear about the mission for this local institution: "The challenge is always to stay relevant."
You can hear more of Meg Dunn's story at 9am on Saturday 21 May on The Avalon Story. Tune to Radio Northern Beaches (88.7/90.3 FM), stream via rnb.org.au or the TuneIn app, or listen on demand at https://www.mixcloud.com/TheAvalonStory/