June 5 - 11, 2022: Issue 541
From Italy to Avalon Beach, with love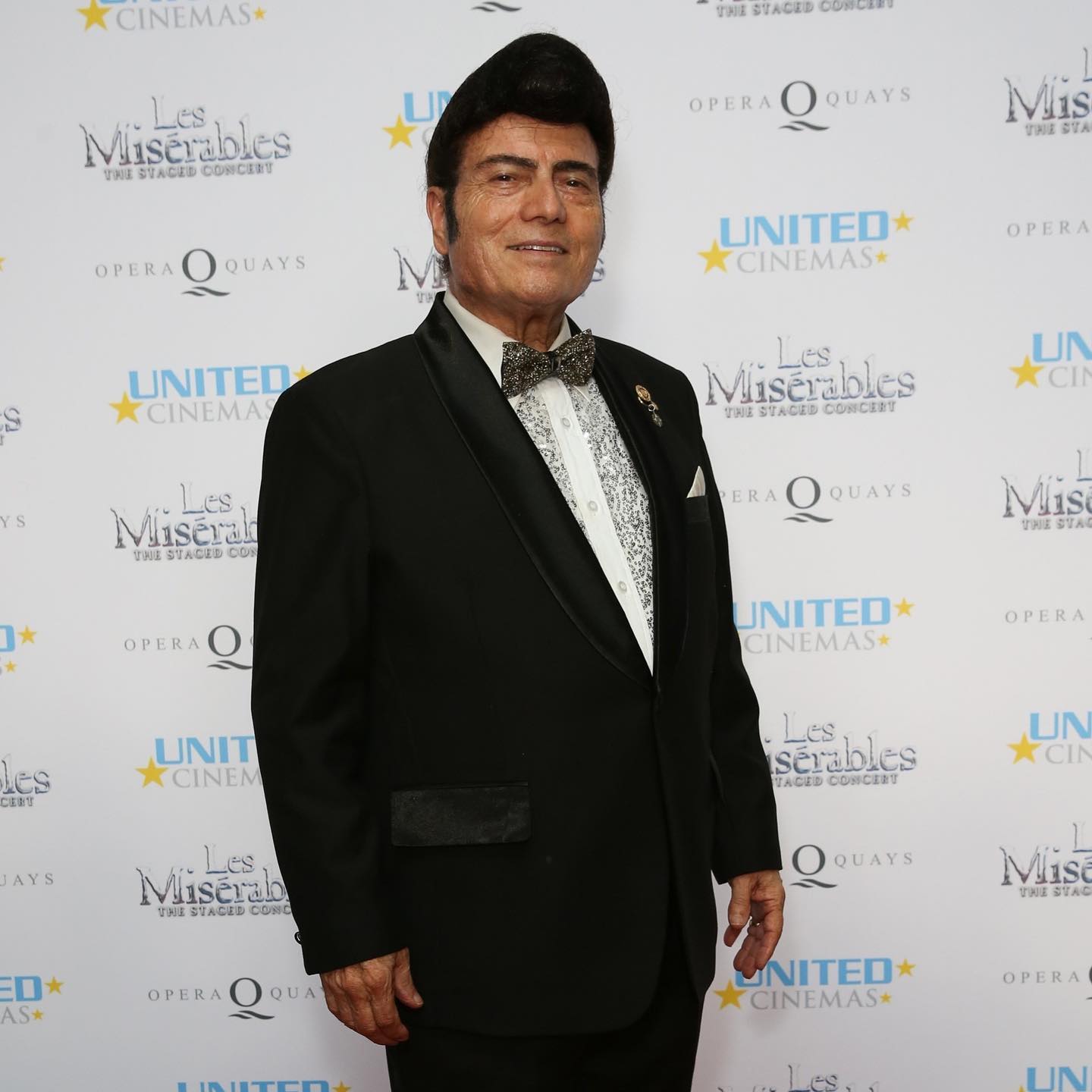 As our fear of the infectious disease COVID-19 appears to ease, many of us are returning to movie cinemas.
Owner of the Avalon Beach cinema in Old Barrenjoey Rd, Roy Mustaca, for one, is very pleased about that.
The founder and chairman of independent cinema chain United Cinemas believes going to the movies is a part of the Aussie lifestyle, even in a coastal suburb like Avalon Beach.
The COVID-19 lockdowns emptied cinemas across the country in 2020-21, and the industry took a big hit to its income. But it hasn't shaken Roy's love of cinema and his belief Australians will always want to enjoy movies on the big screen.
"It's affordable; it's the most beautiful thing we have," Roy told Radio Northern Beaches presenter David Stewart-Hunter in the next episode of The Avalon Story.
"We enjoy being entertained by beautiful films made by beautiful people … it is a way of life for Australians," he says.
The Aussie love affair with the big screen is a long one and it's no surprise to discover that in Avalon Beach, films were shown in a tent until a cinema was built in 1955.
And it's fitting that the suburb's debut feature was 20th Century Fox's There's No Business Like Show Business, shown on a giant CinemaScope screen.
Roy wasn't the suburb's first cinema "mogul".
The impresarios behind the original cinema at Avalon Beach were Arnold and Joan Spry. They hired an architect to design a theatre decorated in bold colours and with a rippled ceiling, and curtains with Aboriginal-styled motifs.
According to research done by the Avalon Beach Historical Society, to promote the screening of Metro-Goldwyn-Mayer's blockbuster movie Grand Prix in 1966, Spry displayed an open-wheeler racing car similar to the one in which Australian driver Alec Mildren won several big races.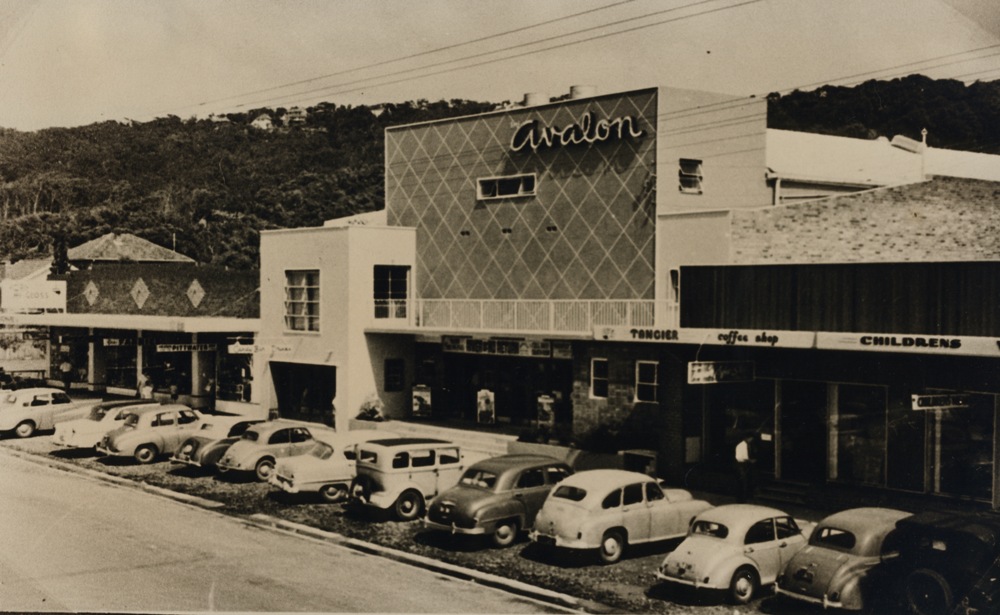 Avalon Cinema Theatre - soon after opening night.
courtesy Geoff Searl, Avalon Beach Historical Society.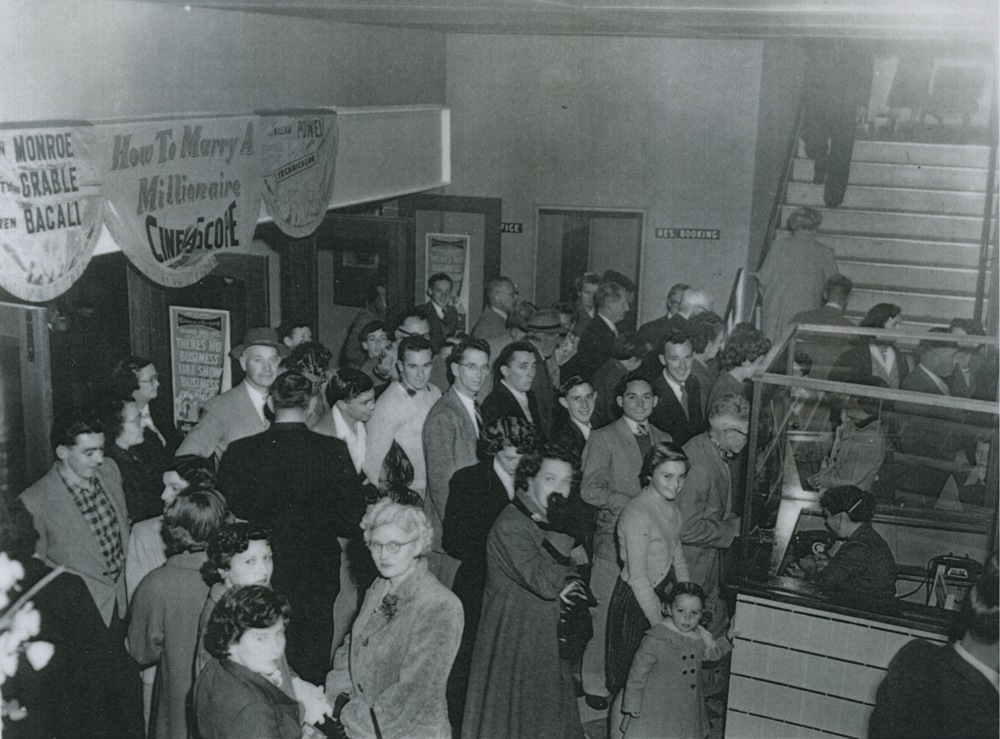 The crowd buying tickets on the opening night - 28 July 1955! C
ourtesy Geoff Searl, Avalon Beach Historical Society.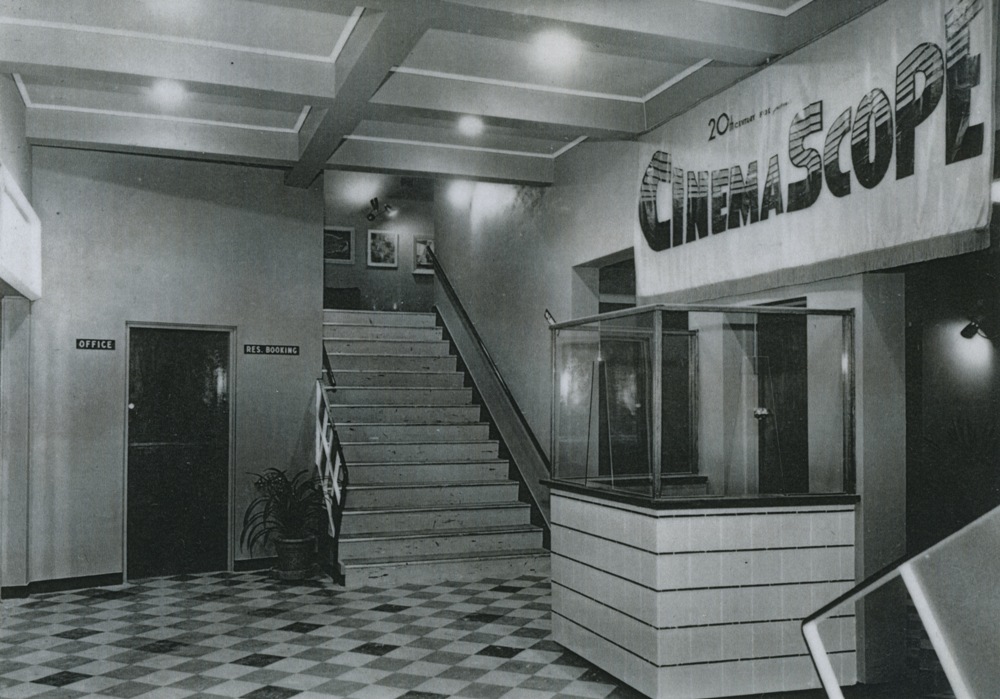 The brand spanking new box office.
Courtesy Geoff Searl, Avalon Beach Historical Society.
In 1985, TV personality Mike Walsh bought the cinema from the Sprys, and ended up owning the largest independent cinema chain in NSW, which included the cinema at Collaroy.
In 1989, Walsh sold the Avalon cinema, known as the Hayden cinema, to Roy, who split it into two screens.
These days, Roy, who is the chairman and founder of United Cinemas, owns cinemas in Australia and New Zealand. He's also working with Mark Wahlberg to bring the Hollywood actor's US burger chain, Wahlburgers, to Australia.
The Italian-born Australian singer and song writer has a long involvement with the entertainment industry, singing professionally from the age of eight, and studying opera singing in Milan.
He came to Australia at age 13 where he continued singing.
"I was very lucky to do all the clubs in Australia," he tells The Avalon Story. "I have got CDs; I do some arias I believe are world standard."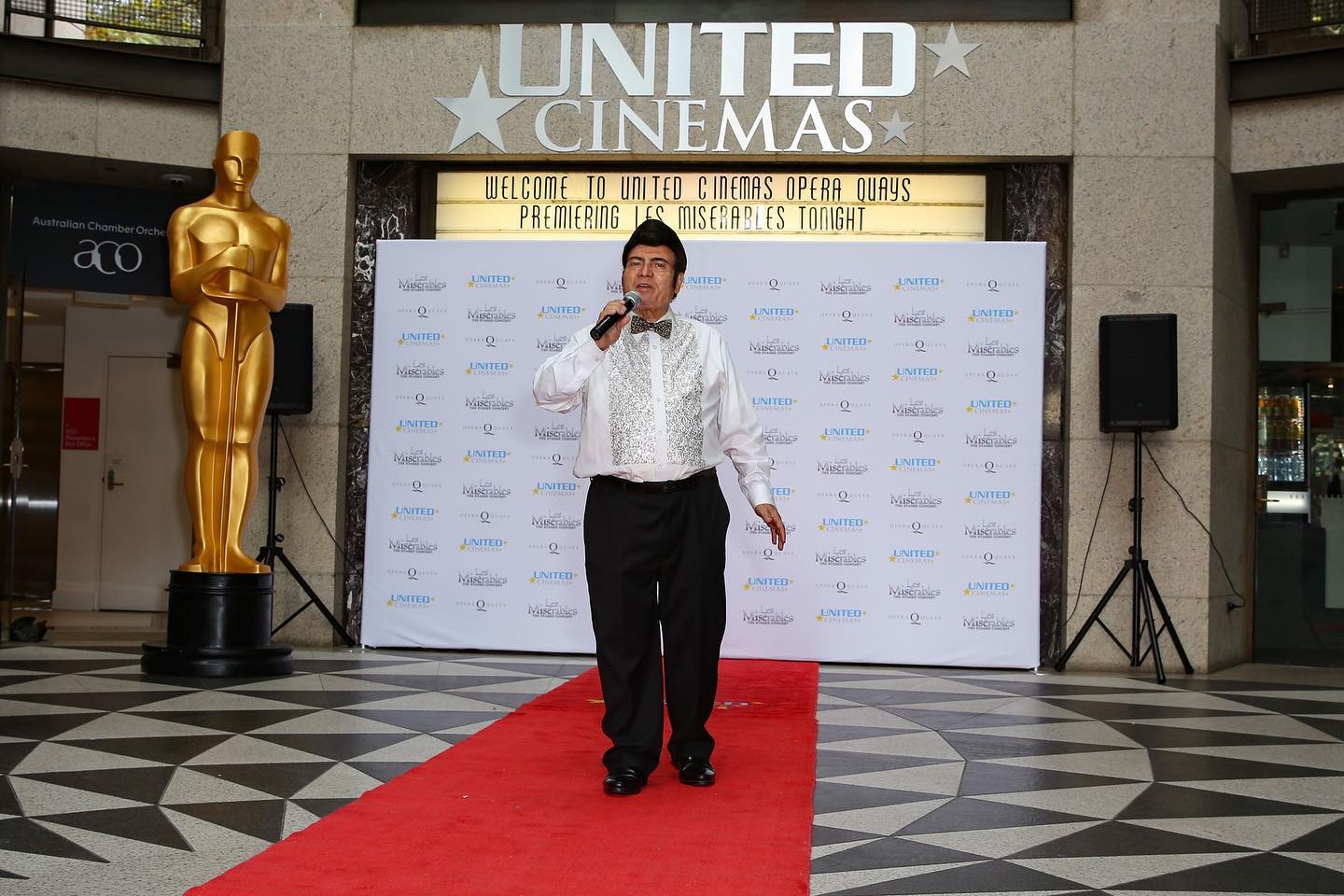 But these days his life revolves around the cinema business.
"Our forte at United Cinemas is to serve with respect and kindness. We love what we do.
Avalon was my second cinema, but it is closest to my heart."
Tune to Radio Northern Beaches (88.7/90.3 FM) at 9am on Saturday 11 June to hear the full interview with Roy Mustaca on The Avalon Story. Or, after that date, listen on demand at https://www.mixcloud.com/TheAvalonStory/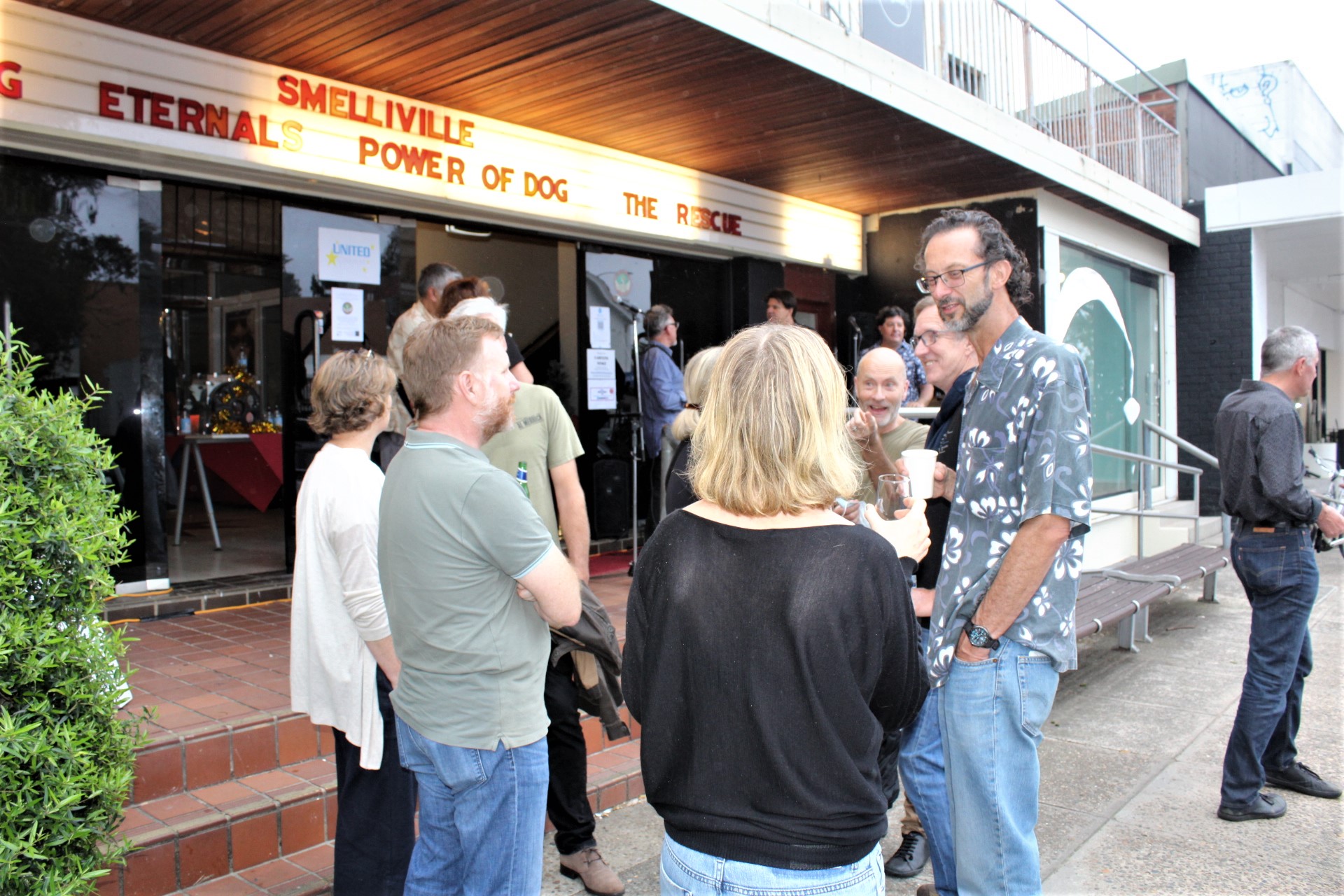 Avalon Beach Theatre - still a community hub.