April 16 - 22 2023: Issue 579
Mona Vale Road East Upgrade Update: April 2023 Pictures Vs. December 2022 Photos

The Mona Vale Road (East) upgrade is due for completion in 2023. Although the Community and Construction Updates ceased a little over a year ago, the rapid development of the project can be seen in photos taken by
Pittwater Online News staff
on December 11th and 20th 2022 when comparing these to those taken on April 10th 2023.
Pittwater Online persists in its coverage and charting of the changes due to the historical significance of the project, the interest by young and older alike in the construction techniques, equipment and machines used, and what it means for Pittwater residents and all those millions who visit our area annually via this road.

In June 2017 Member for Pittwater Rob Stokes announced funding had been allocated in the NSW Government's 2017/18 budget to commence construction of the Mona Vale Road Upgrade. Tenders for the then costed at $150 million eastern section of the project between Mona Vale and Ingleside were to be advertised following a $17.5 million allocation to kick start construction. This announcement followed the completion of necessary planning and preliminary works over recent years.

In November 2018 Member for Pittwater Rob Stokes announced the NSW Government had awarded the construction contract for the upgrade of Mona Vale Road East. The contract was awarded to Georgiou Group Pty Ltd and onsite works are expected to commence in February next year, after the summer holiday period. The project was then expected to be completed in 2022.
On Tuesday January 29th 2019 the contractor commenced preliminary works such as installing traffic controls, such as barriers, signs, linemarking, setting up the site compound for the project team and delivering materials and equipment to site.
The project has had some good work done during the early stages, such as when workers Mona Vale Road East Upgrade Calls In Sydney Wildlife Volunteer To Relocate Lapwing Plovers Nest: Eggs Hatch!
There have also been ongoing issues with site runoff polluting local creeks on either side of the road - into Warriewood and Narrabeen and into Bayview since at least 2021. Bayview Golf Club's committee members have been trying for over a year to get action taken on clay run off that keeps appearing in Cahill creek where that runs through the course.
In July 2021 professional photographer Guy Finlay took a series of images recording the flow of sediment into the Warriewood creek system and then into Narrabeen Lagoon. Through a social media forum the images were brought to the attention of Cr. Vincent De Luca OAM and Cr. Rory Amon by residents.
Cr. De Luca instantly responded, sending the images through to Council who had been working with the EPA in recent months on job site sediment run-off compliance and education. Council staff reported that incident to the EPA. Similarly, the council stated the EPA will investigate the pollution event at Bayview as well.
"This is the current state of Narrabeen Creek and Mullet Creek to Narrabeen Lake. The flow is static at the moment the Lake entrance is closed , the lake is filling up slowly again, but as the current approaching rain front arrives it will dump more rain in the area and the progress of the sediment filled brown water from Mona Vale Rd will progress into Narrabeen Lake!
Please note the pictures of the pipe emptying into Narrabeen Creek at Ponderosa Pde are about >10% full of sediment, gravel etc from Mona Vale Rd and you would think that an amount of this has filled into the creek and wetland system too.
It is now sitting in the Wetlands between Boondah and Mullet Creek. You can see the beginnings of it as it enters Narrabeen Lake in the drone photos." Mr Finlay stated when explaining the sequence of images taken.
The creek system through the Warriewood wetlands is habitat for a variety of plant species and fauna, including turtles and birds such as azure kingfishers who rely on clean water to find their food.
All photo credits: Guy Finlay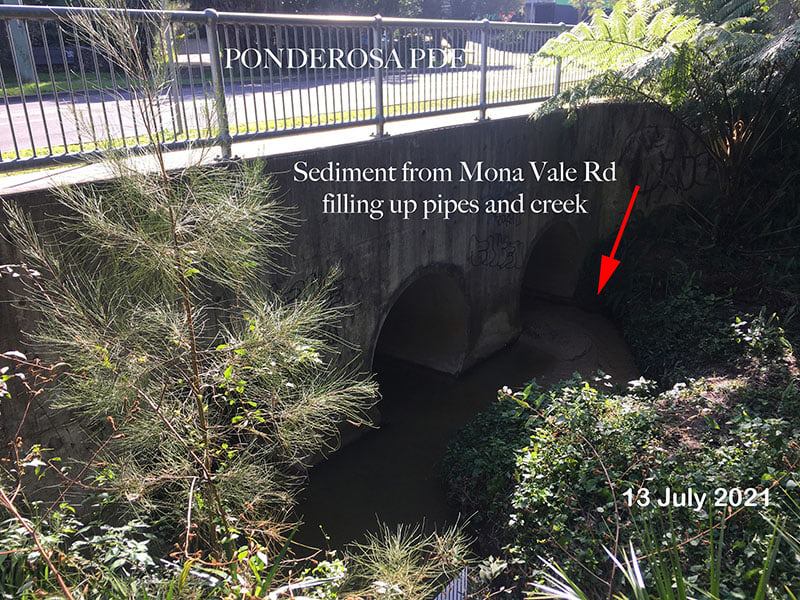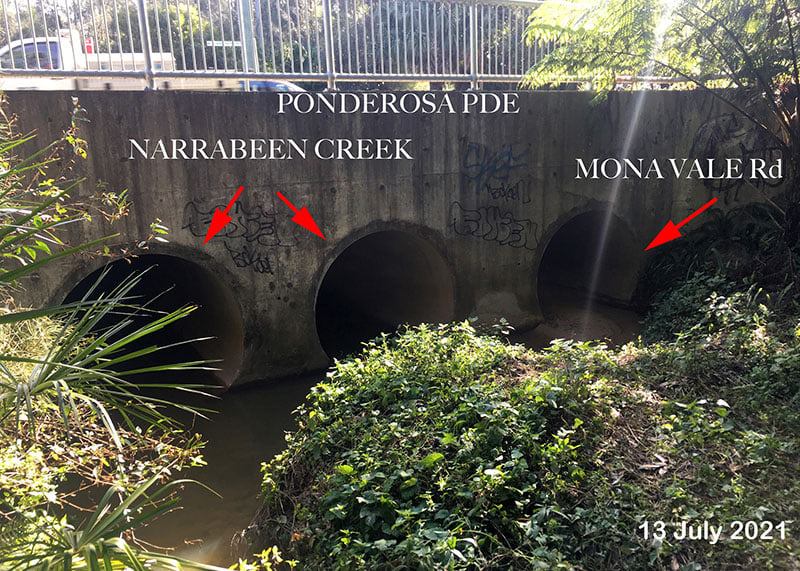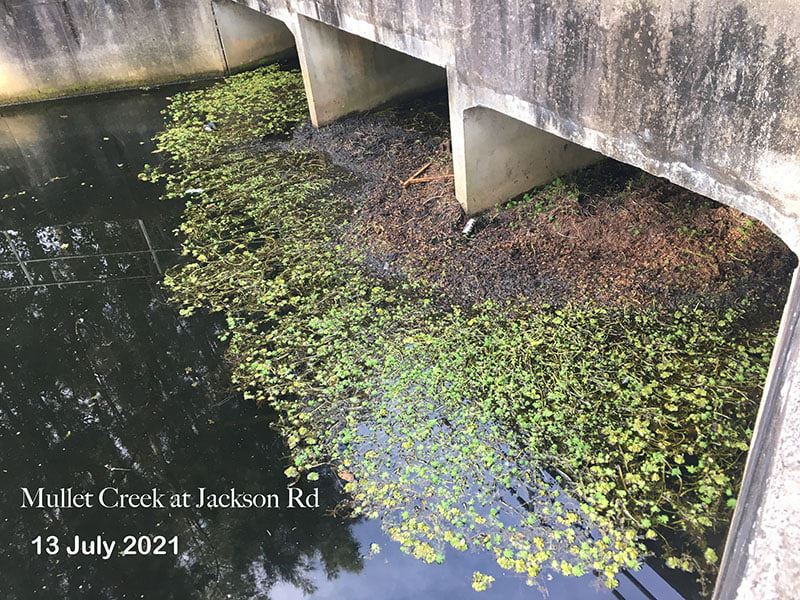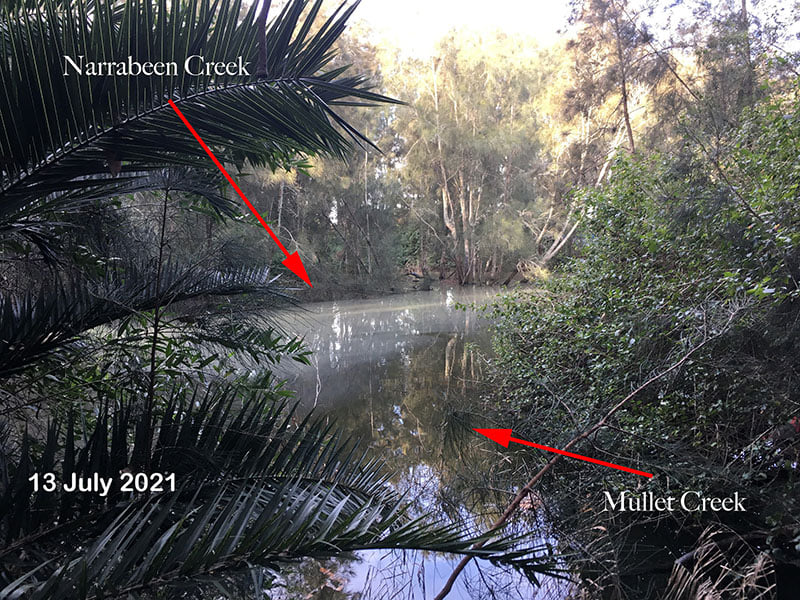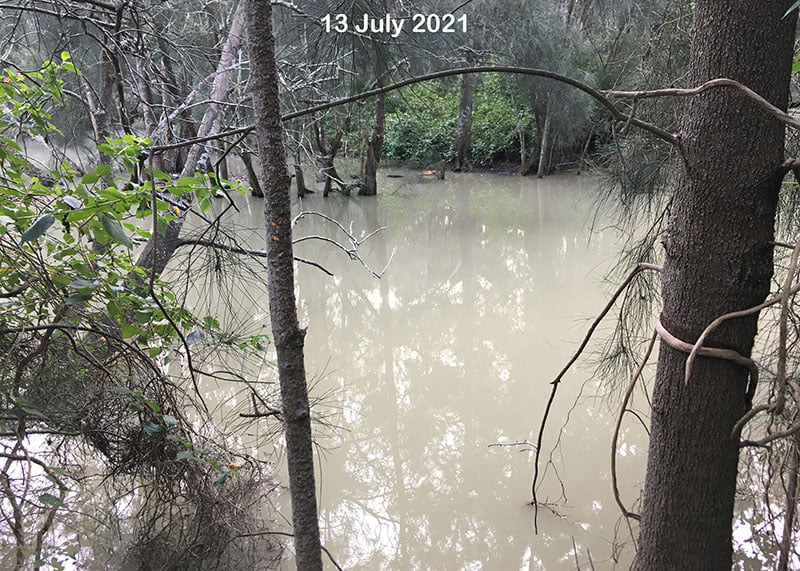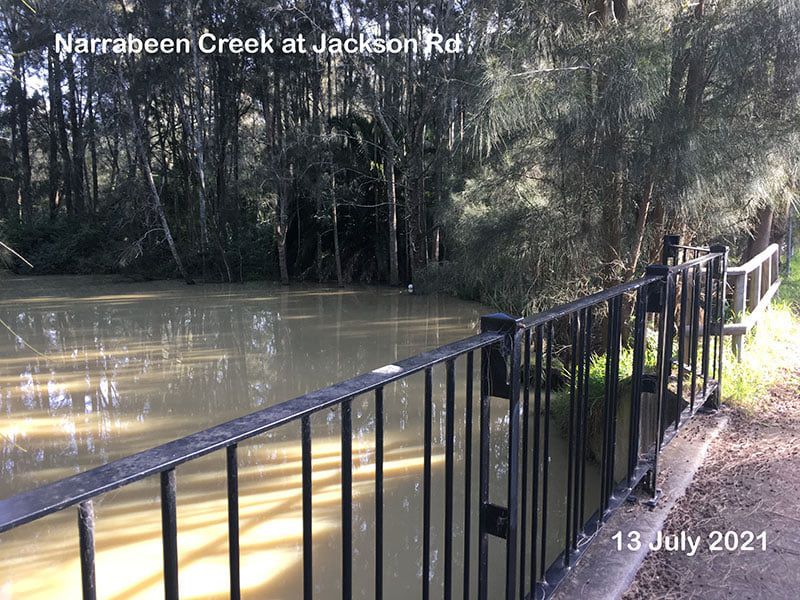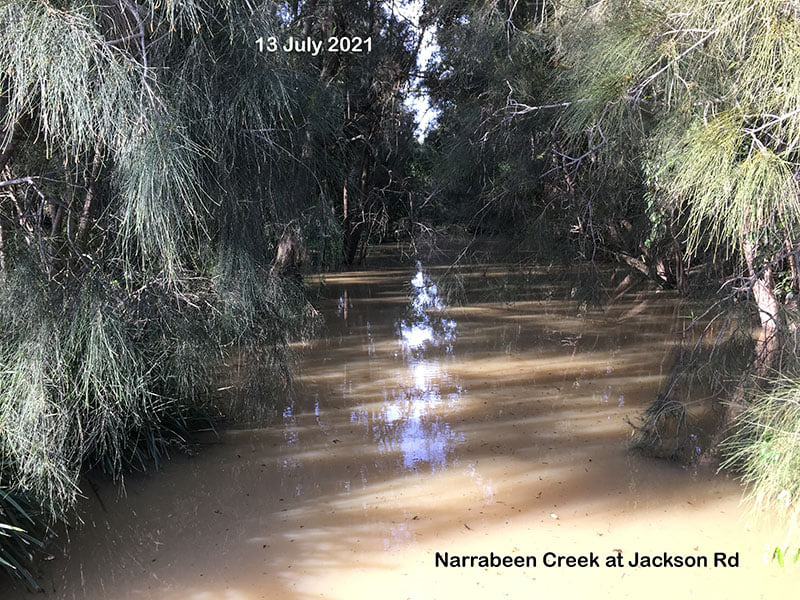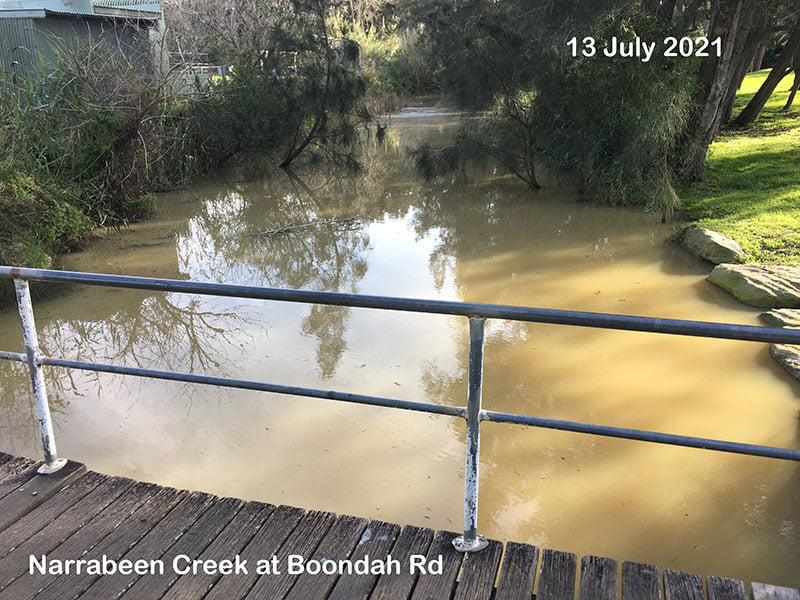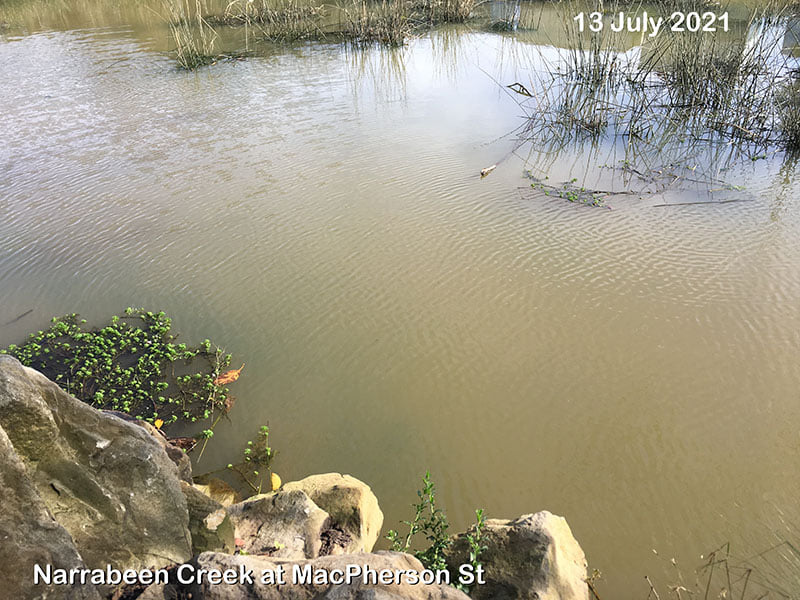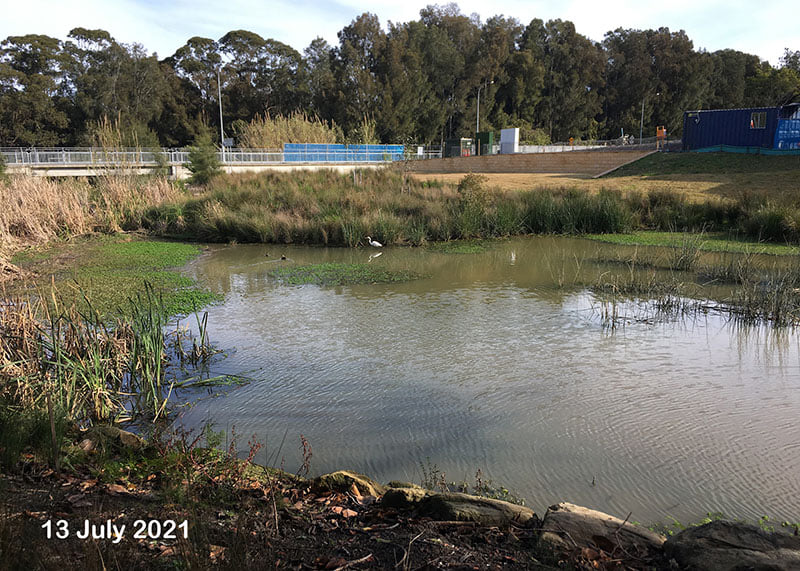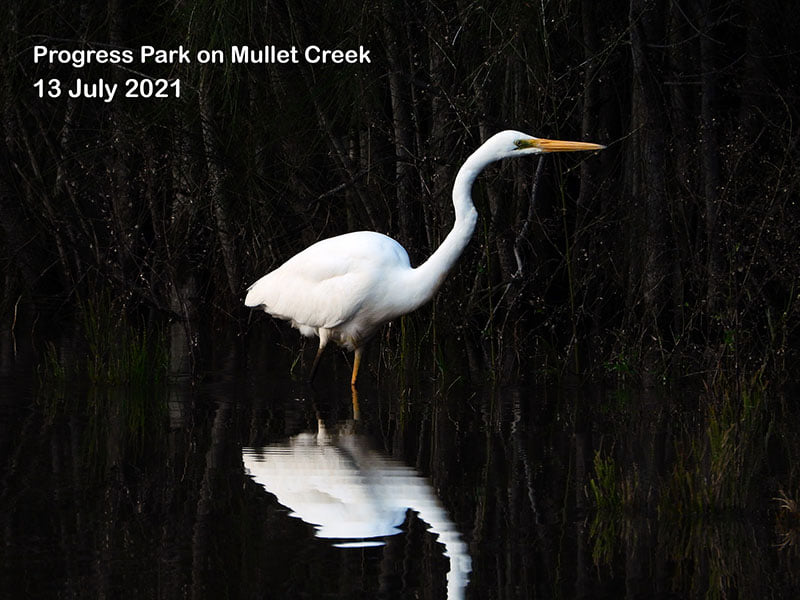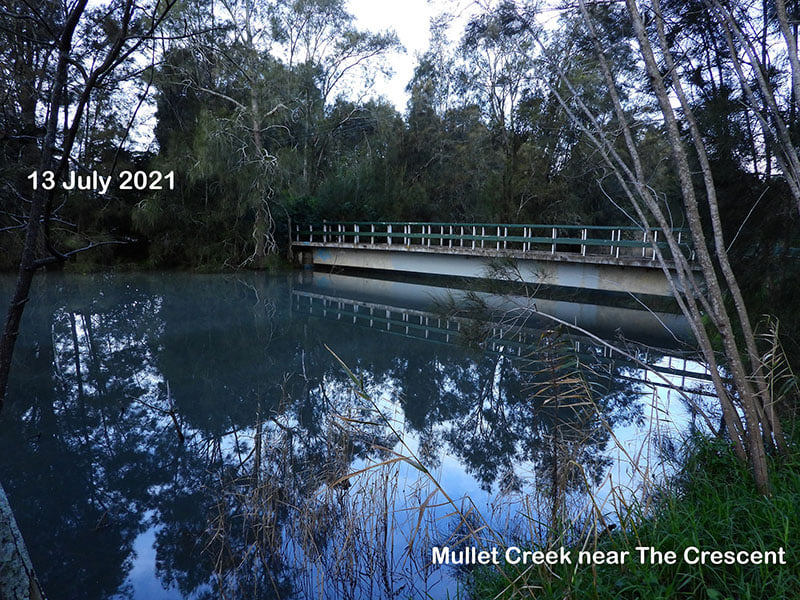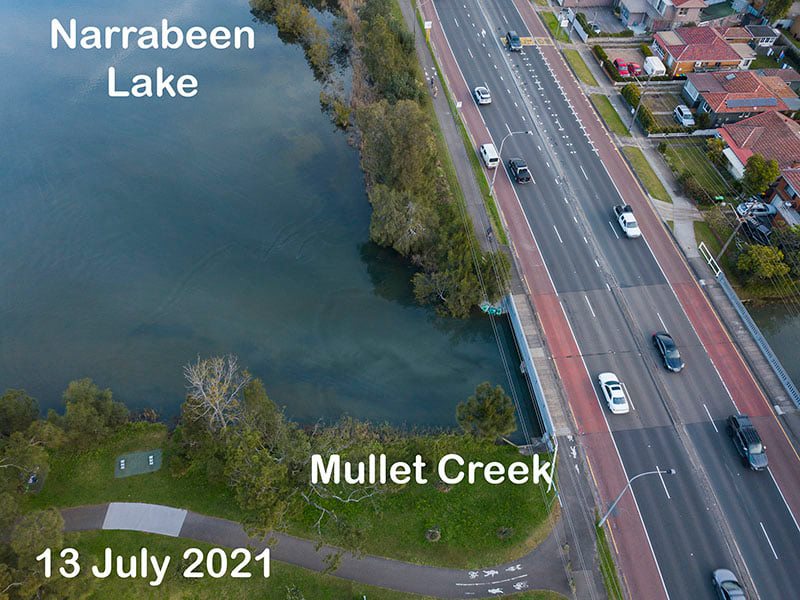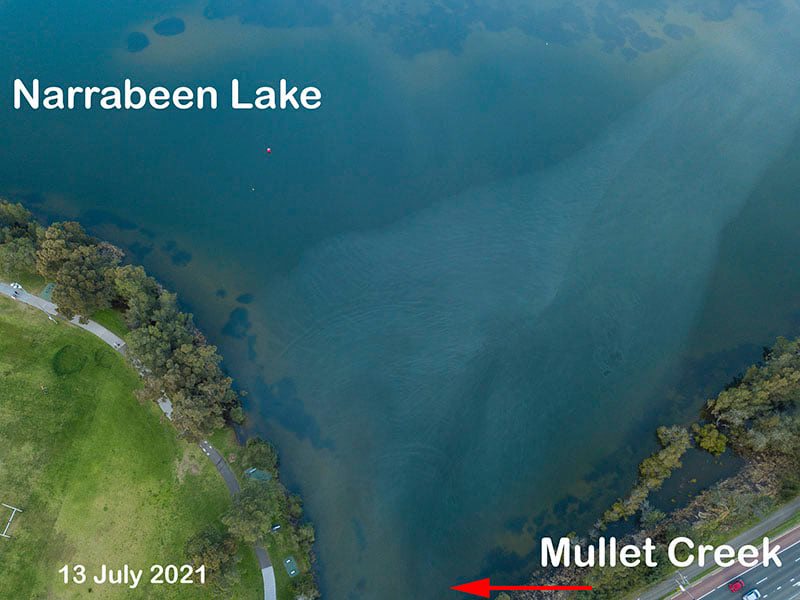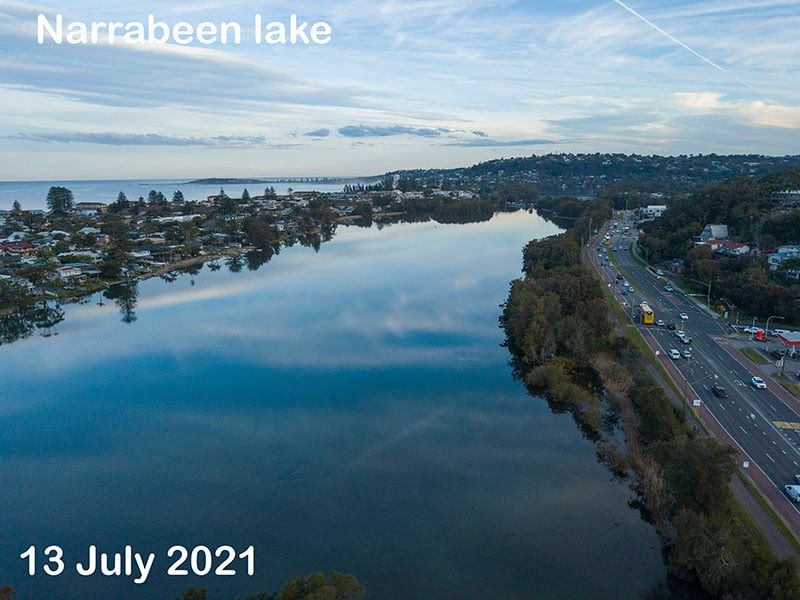 The previous Coalition Government announced in June 2022;
$340 million

over the next 4 years

to upgrade Mona Vale Road West

.

Work on the $250 million Mona Vale Road East project is expected to be completed within the next 12 months.

$11 million

to continue

upgrading

Mona Vale Public School

(total project cost $52.8 million).

$15.5 million

to

commence the upgrade of the Narrabeen Education Campus

(total cost subject to tender).

$40 million

for

safety and capacity improvements on Wakehurst Parkway

(total project cost $150 million over next 3 years).

$2.4 million

for the

construction of a dedicated pedestrian/cycling link between Newport Beach and Bilgola Beach.

$1.09 million

for

ongoing campus configuration improvements at Mona Vale Hospital

.
The $100 million increase in costs can be attributed in part to the increase in costs of all construction post-Covid, see; Increases In Building Materials Costs Adds Pressure To Fixed Price Contracts - Construction Industry and may even be costs associated with modifying the Truck Arrestor bed. However, this is an almost 50% increase which has never been explained.
The signage that was installed when the project commenced is still in place as of April 9th 2023 and continues to state the project cost is $140 million: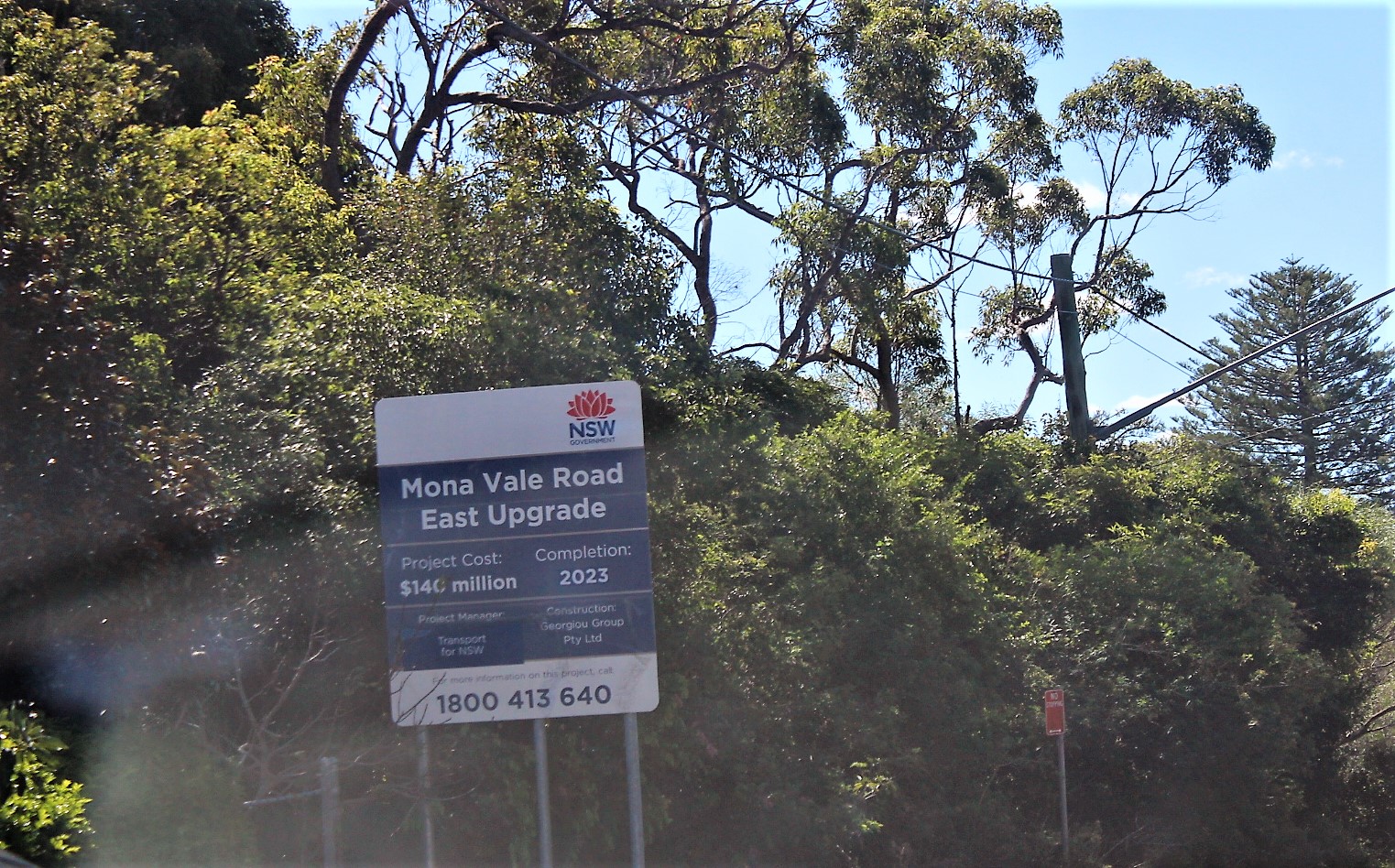 The incoming Labor Government stated as part of its election promises it will redistribute road funding to growth areas, including Western Sydney where thousands of new homes are to be built - projects such as the Northern Beaches Tunnel are to be cancelled. No announcements have been made regarding the Mona Vale Road West project or Wakehurst Parkway roadworks as yet.
Rory Amon, the new and incoming Pittwater MP, has stated; ''I will fight to complete the widening of Mona Vale Road, flood proof the Wakehurst Parkway.''

The Mona Vale Road East upgrade includes 3.2 kilometres of Mona Vale Road between Manor Road, Ingleside, and Foley Street, Mona Vale, and now averages at $80 million per kilometre in costs.

The Mona Vale Road West - Mona Vale Road upgrade consists of Upgrading 3.4 kilometres of Mona Vale Road from two lanes to four lanes between McCarrs Creek Road, Terrey Hills and Powder Works Road, Ingleside. Included this time are some photos taken from Kimbriki tip heading east to also keep a record of what that section looked like in April 2023 should that MVR West upgrade proceed.

That section is also where the trees that once stood and that excavated from the MVR East section has been placed.
The Roads To Pittwater: The Mona Vale Road (History page) of September 2018 charts earlier changes from a dirt track to the carriageway upgrades that came later. Warringah Shire Council's Minutes of Meetings earliest records from 1906 on show they were tasked with 'clearing scrub' from the then quite new Mona Vale Cemetery up to Ingleside and contracted locals to do this work - well worth perusing as well.
Previously:
NSW Government's Budget 2022-2023: Funds Allocated Towards Local Roads, Schools, Mental Health Support Services - Record 400 Million Dollar Budget Boost For Pittwater - June 2022

Mona Vale Road East Upgrade: April 2022 Pictorial Update + Construction Update: published March 2022

Mona Vale Road East Upgrade

: Proposed Extended Weekend Work + Road Closure For Large Boulder Removal Works -

Georgiou Group is talking to the community about closing Mona Vale Road to all traffic from Manor Road to the Mona Vale Road, Ponderosa Parade and Samuel Street intersection

from 7pm Friday 24 July to 5am Monday 27 July 2020

, weather permitting.

If there is wet weather, the closure will occur on the following weekend from 7pm Friday 31 July to 5am 3 August 2020.

Mona Vale Road Upgrade: The Machines Helping Build The Road

–

For Younger Readers:

This is a story about the road-building machines we included in last Issues' Pictorial. Some of our younger Readers have asked us 'but what's that one and what is it used for?' so it seems best to put it all in a page for you. We didn't get ALL the machines being used – but here's some insights into those we did, and a bit more, for those who want to know more

- June 2020

Mona Vale Road East Upgrade: Mid to Late February Notice and Pictorial Record of Works and Changes - February 2020
Mona Vale Road East Upgrade Update - To December 2019

: Our last day of work for 2019 will be Friday 20 December and we will return to work on Monday 6 January 2020

Mona Vale Road East Upgrade Calls In Sydney Wildlife Volunteer To Relocate Lapwing Plovers Nest: Eggs Hatch!

- October to November 2019

Mona Vale Road East Upgrade

:

October 2019

Update In Pictures

Mona Vale Road Upgrade Update: Fauna Fencing To Be Installed During Construction + June Night Works

- June 2019

Mona Vale Road Truck Arrestor Bed Miscalculation? - report by Phil Walker and John Illingsworth/Pittwater Pathways -

June 2019

Mona Vale Road East Upgrade: Some Progress Photos -

May 2019 Record

Mona Vale Road Upgrade - Changed Traffic Conditions Reminder

- from Office of Rob Stokes, MP for Pittwater -

March 2019

Upgrade Of Mona Vale Road East To Commence This Month

- an overview of what to expect -

January 2019

Contract Awarded For Mona Vale Road Upgrade

- from Office of the Hon. Rob Stokes, MP for Pittwater

- November 2018

Roads To Pittwater: The Mona Vale Road

(History page) -

September 2018

Plans Accelerate For Mona Vale Road East Upgrade

- June 2018

Plans Accelerate For Mona Vale Road East Upgrade

- from Office of The Hon. Rob Stokes, MP for Pittwater -

March 2018

Sydney's First Fauna Overpass To Be Installed On Mona Vale Road + RMS

March 2018

Mona Vale Road update
Mona Vale Road East Upgrade: Proposed Lease Of Land To Roads And Maritime Services (RMS) - Council Invites You to Have Your Say

- November 2017

Reducing Roadkill On Mona Vale Road

by David Palmer, Pittwater Natural Heritage Association -

September 2017

Front Page Issue 330

:

Jumping For Joy: Fauna Crossing For Mona Vale Road Confirmed

-

September 2017

Bill To Facilitate Mona Vale Road Upgrades Passes

:

Vital Fauna Bridge Discussed - Stage 3, Mona Vale Road Upgrade- West, one step closer -

June 2016

Angus's Onion Orchid at Ingleside?? by David Palmer, PNHA -

October 2015

Community Feedback Sought On Mona Vale Road Upgrade - November 2014

Once Was Barrenjoey - Can Community Reduce Fauna Road Deaths

- Community Consultation on stage 2 (between Mona Vale and Ingleside) for Mona Vale Road upgrades is expected to begin later this year and will also include fauna connectivity options: if you too are distressed by the growing numbers of wallabies, possums and bandicoot road deaths, supporting a few other locals may help -

August 2014

Upgrades To Start on Mona Vale Road - June 2014
Delivering Infrastructure - Upgrading Mona Vale Road

- March 2014
Mona Vale Road East Upgrade: Photos Taken December 11 & 20 2022
Heading west first and then return heading east.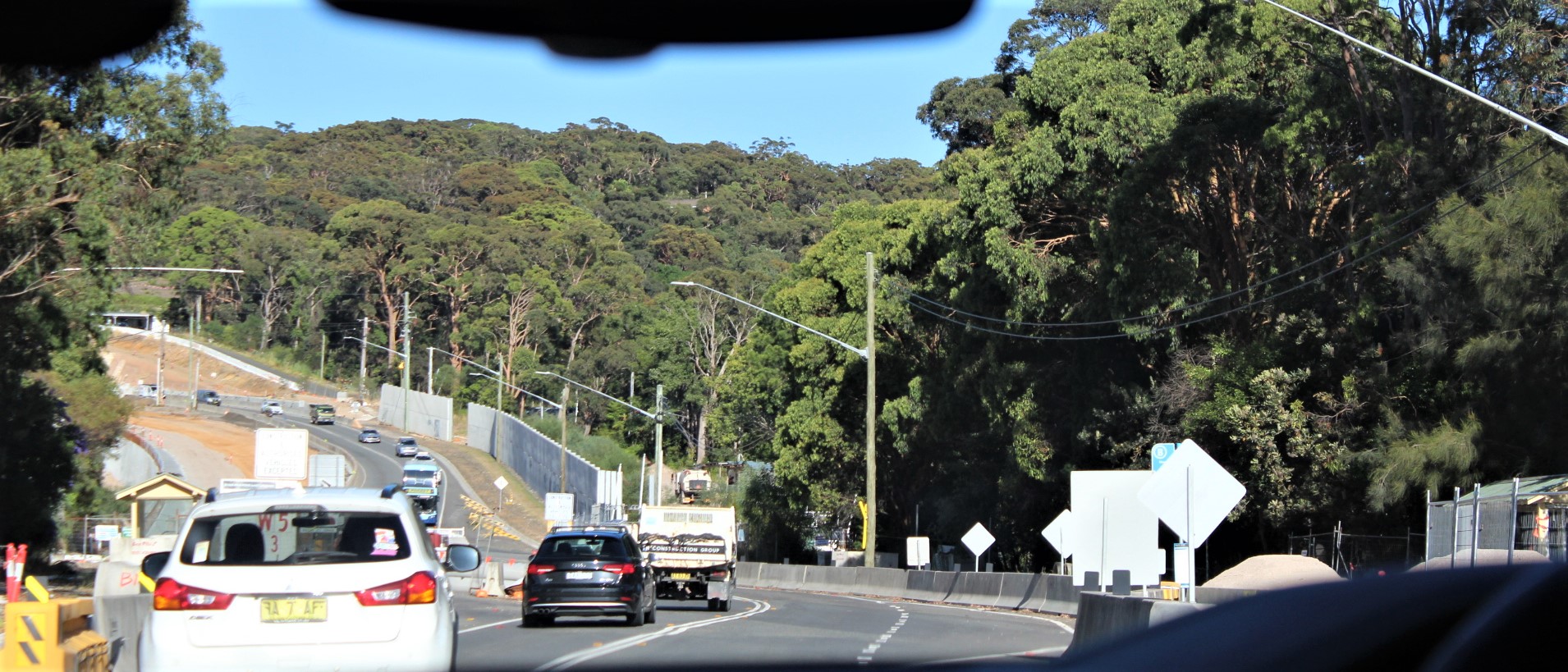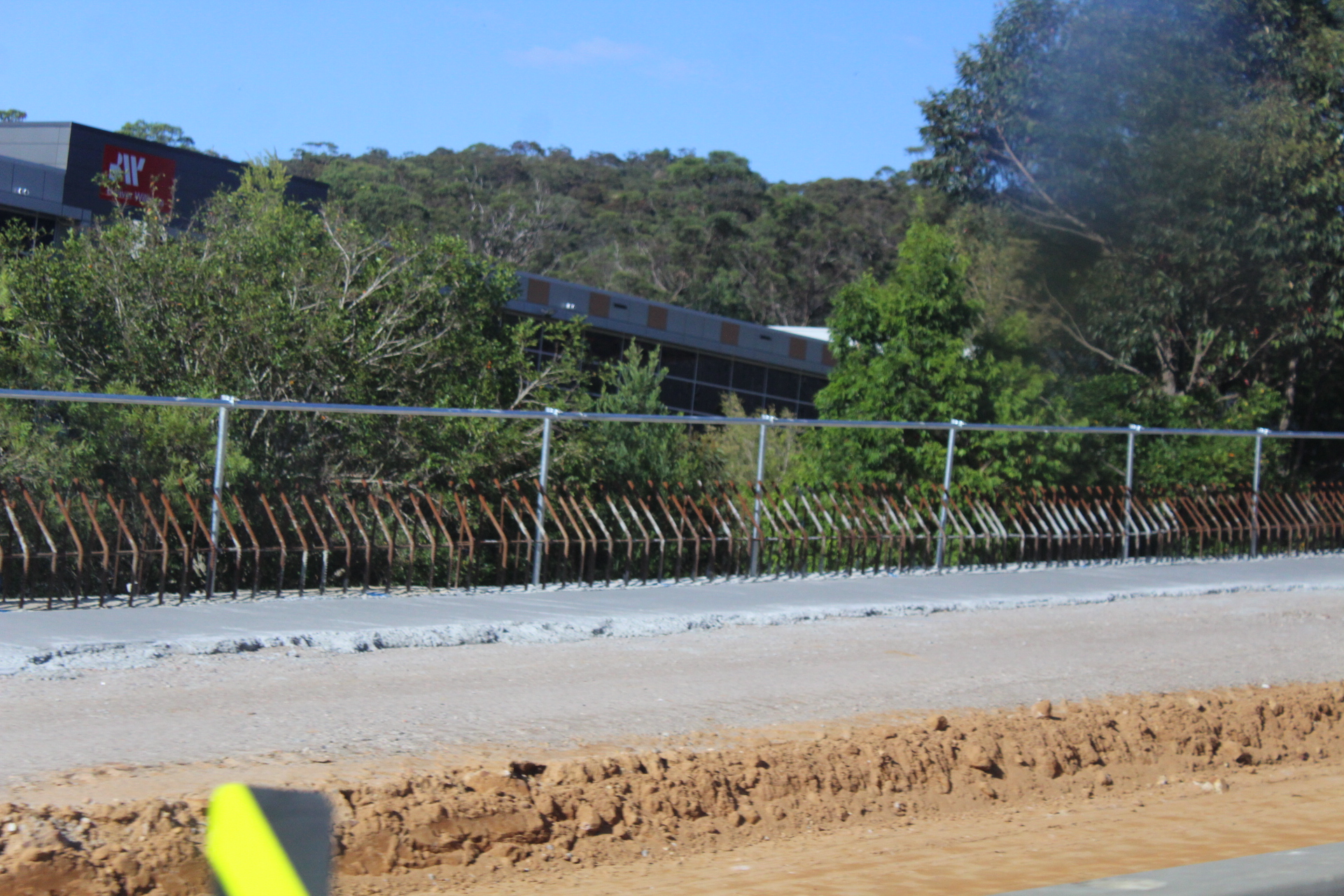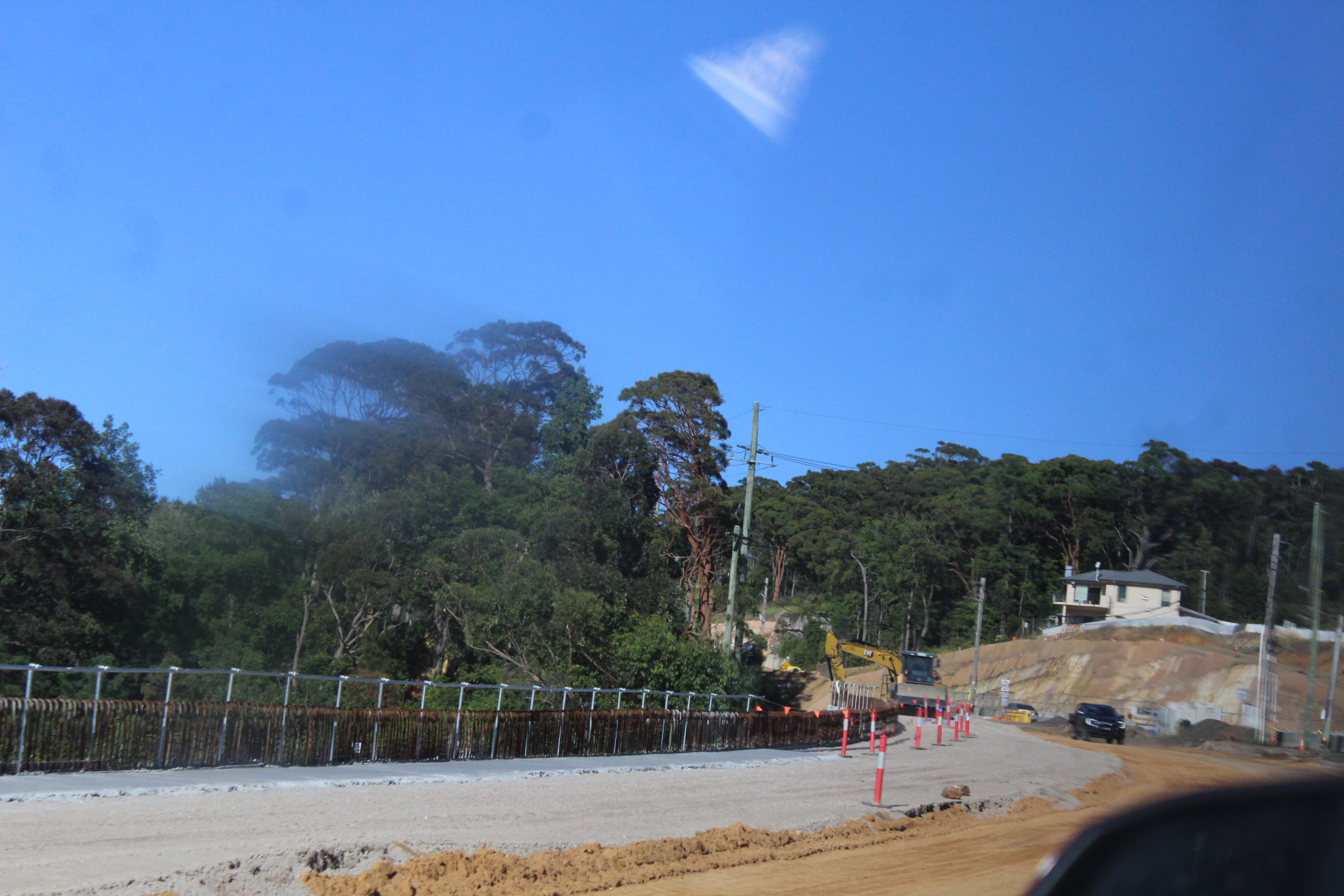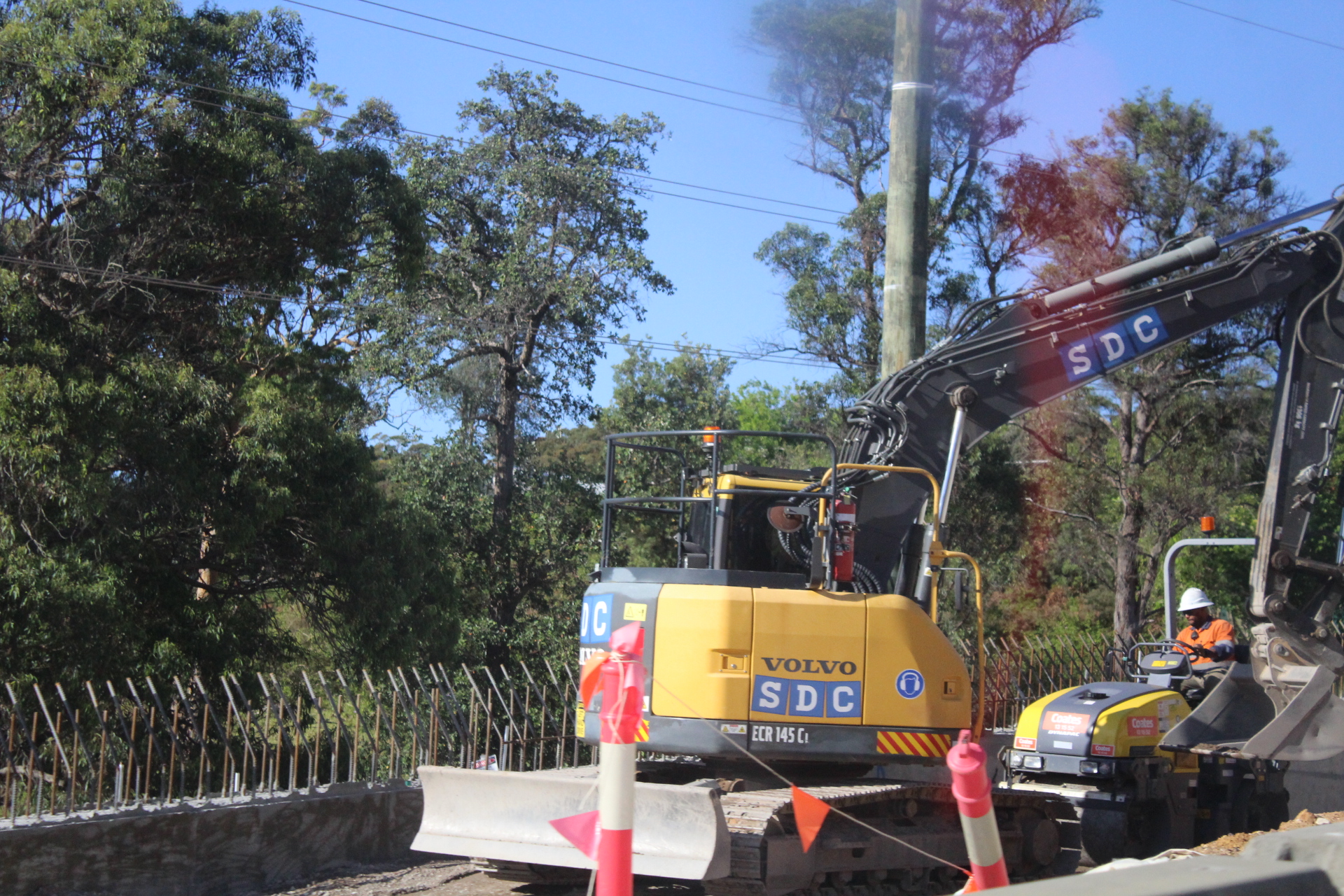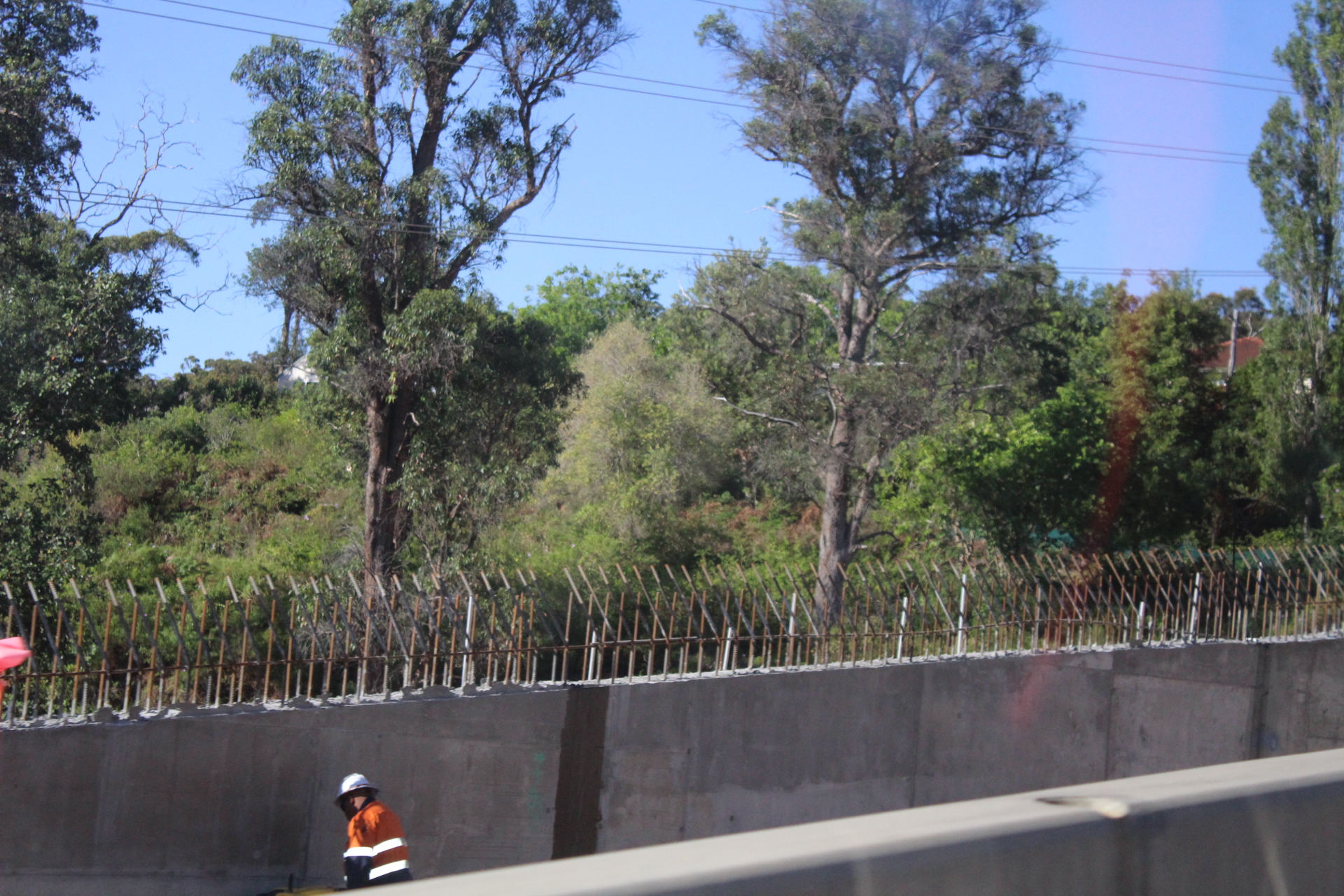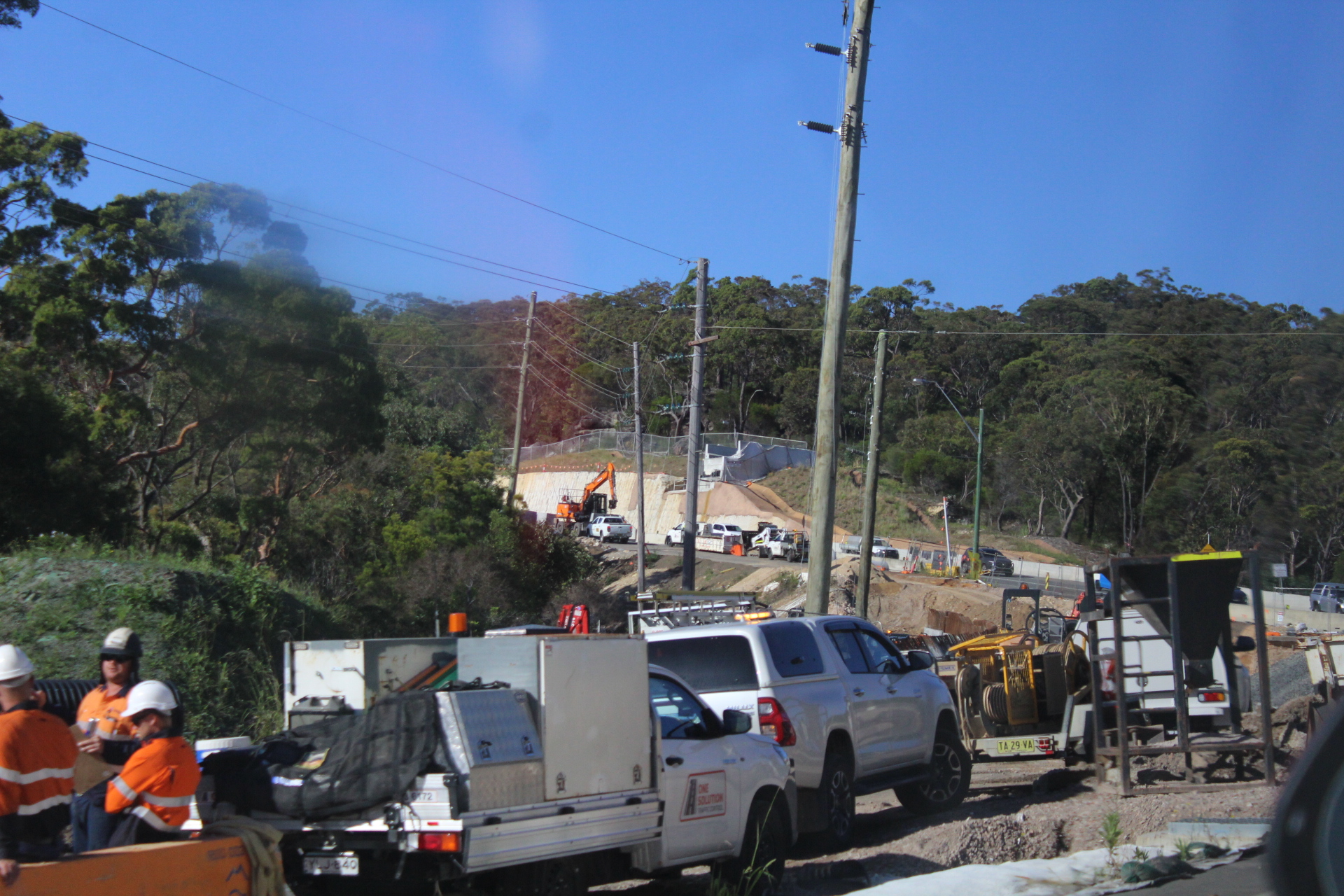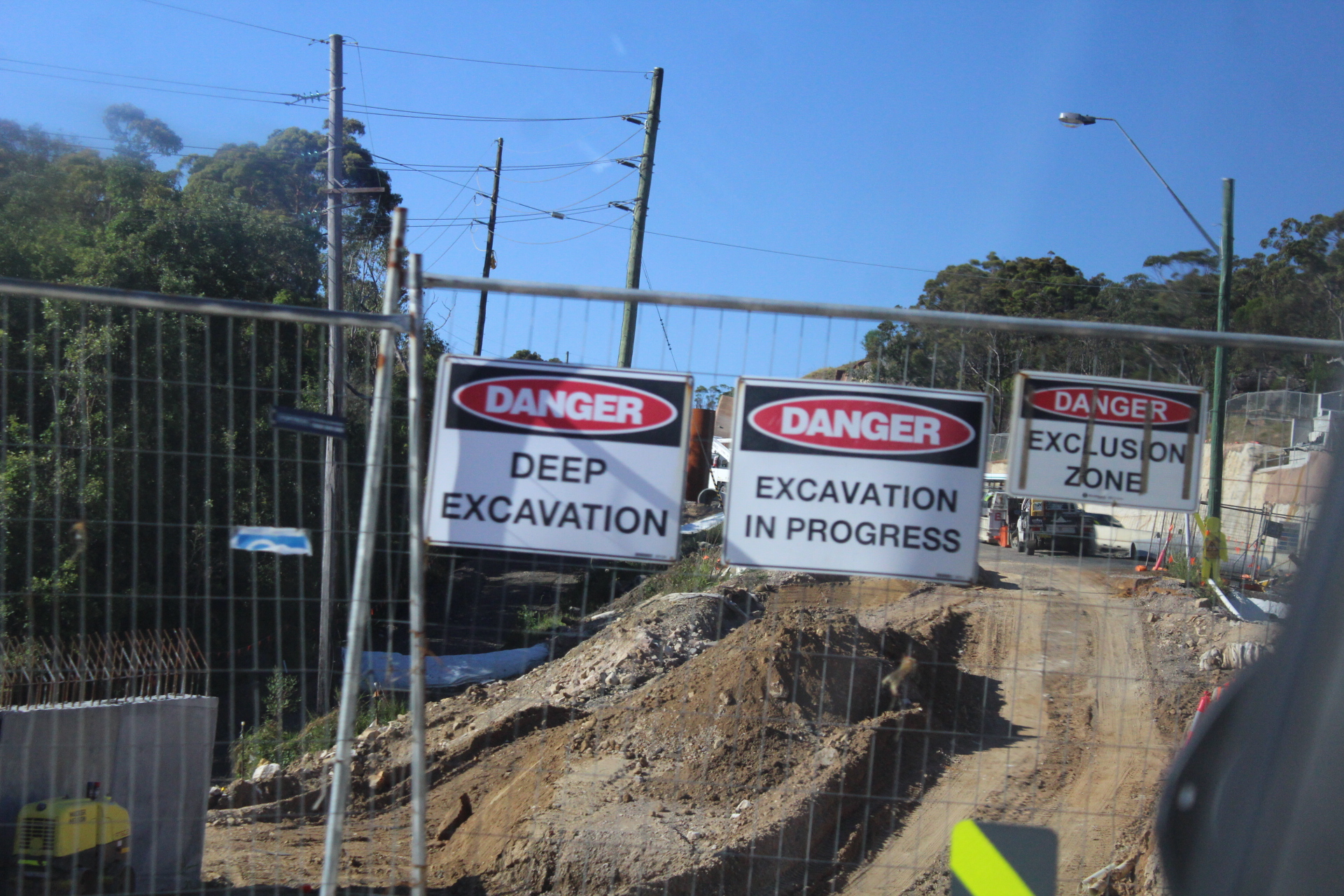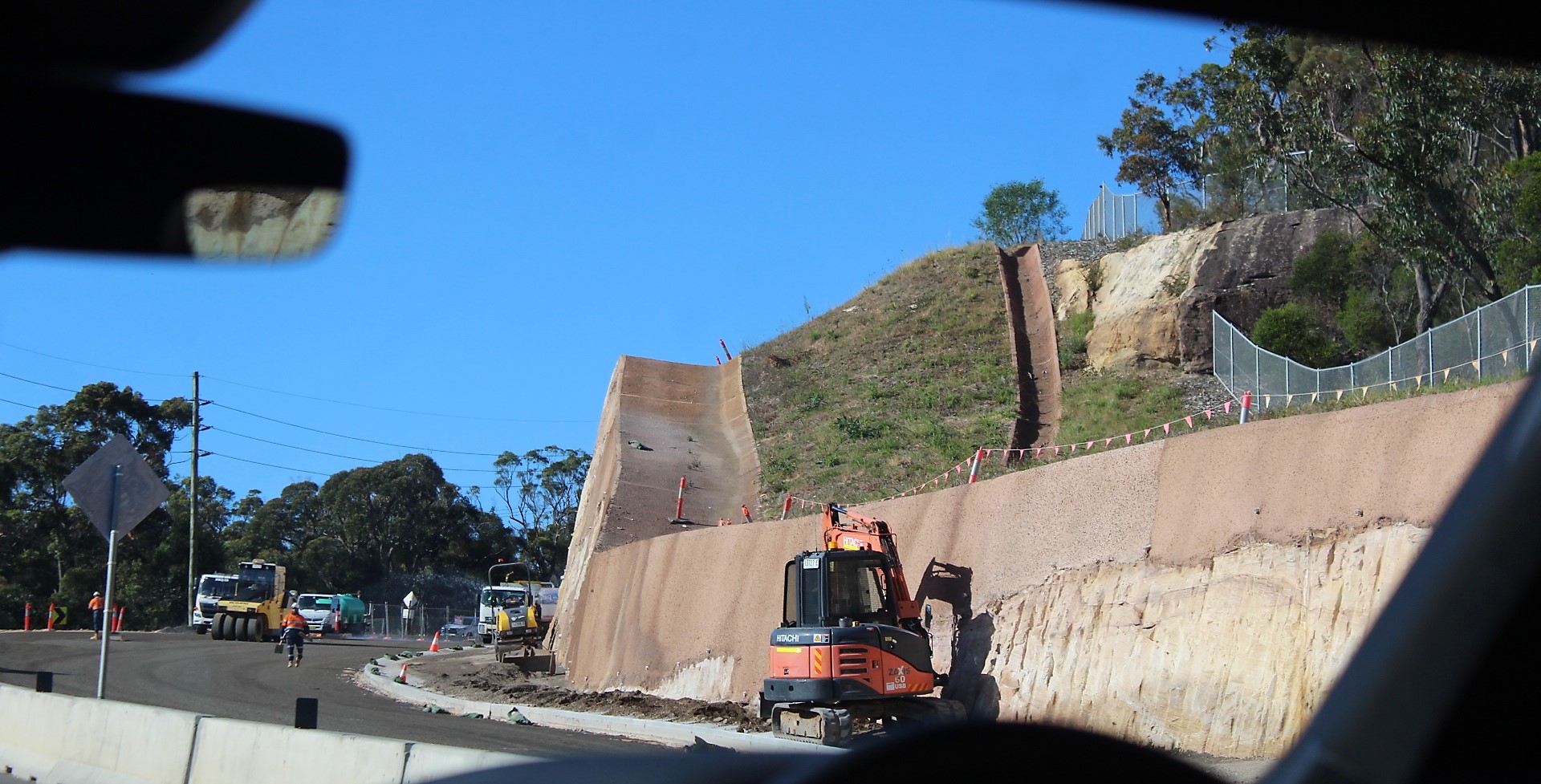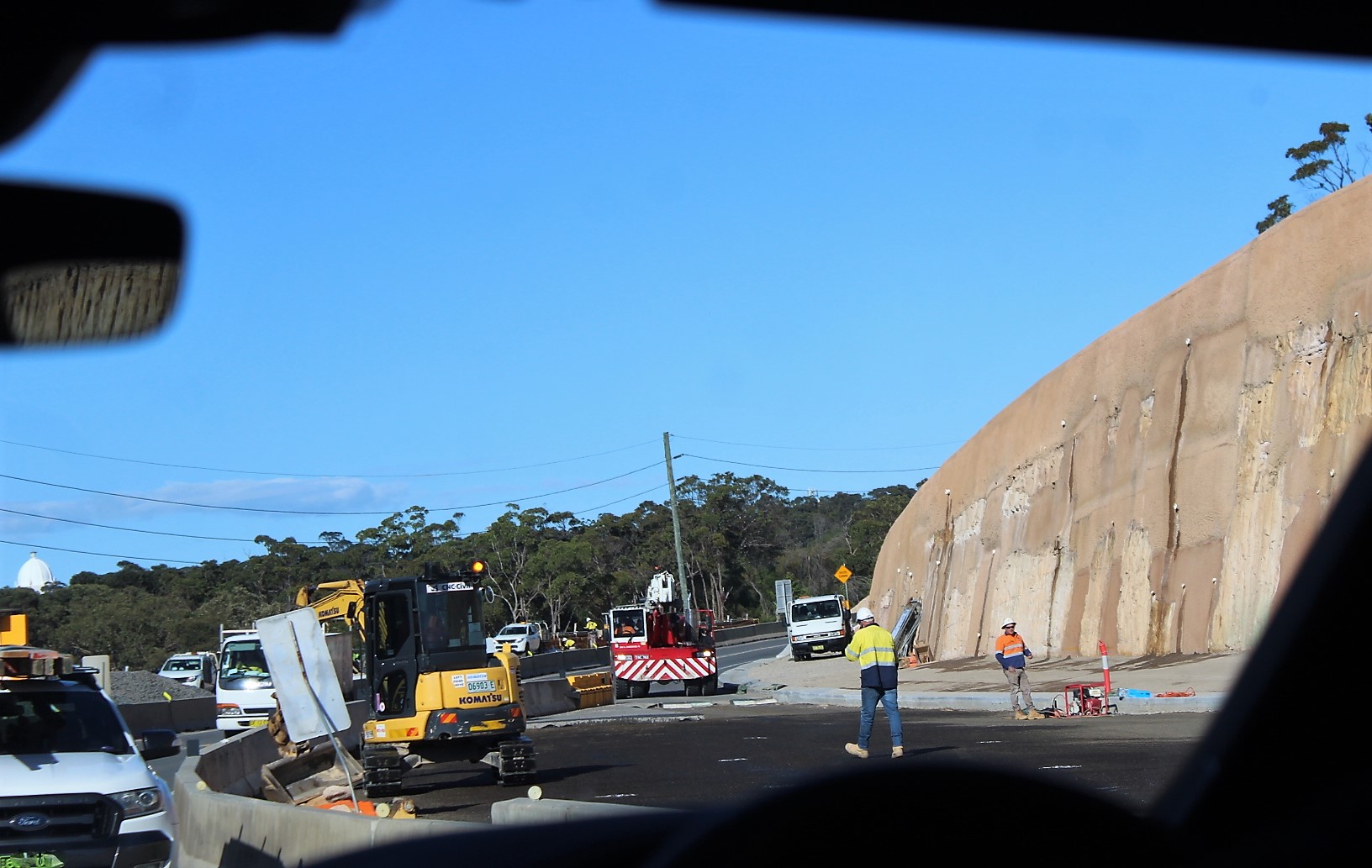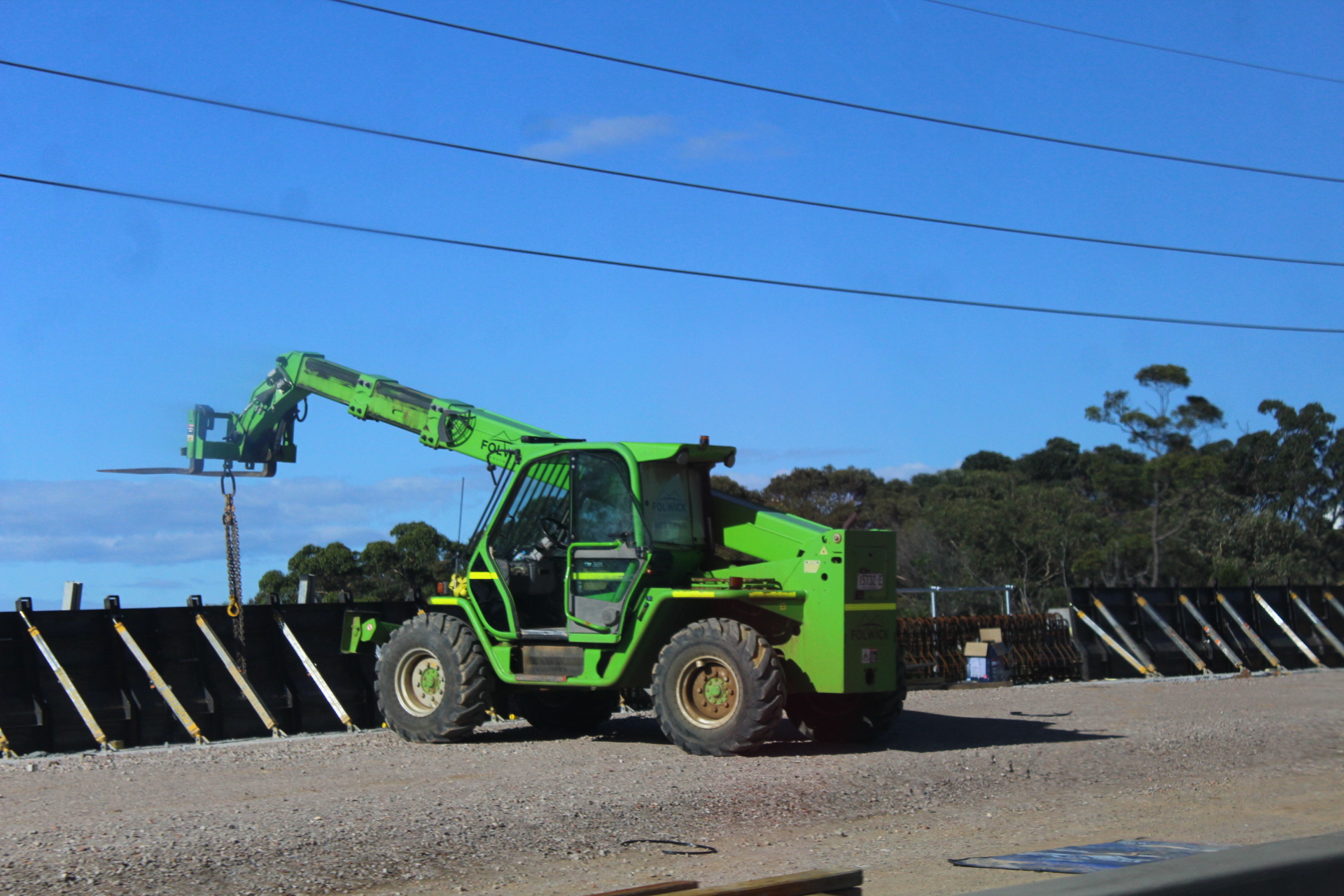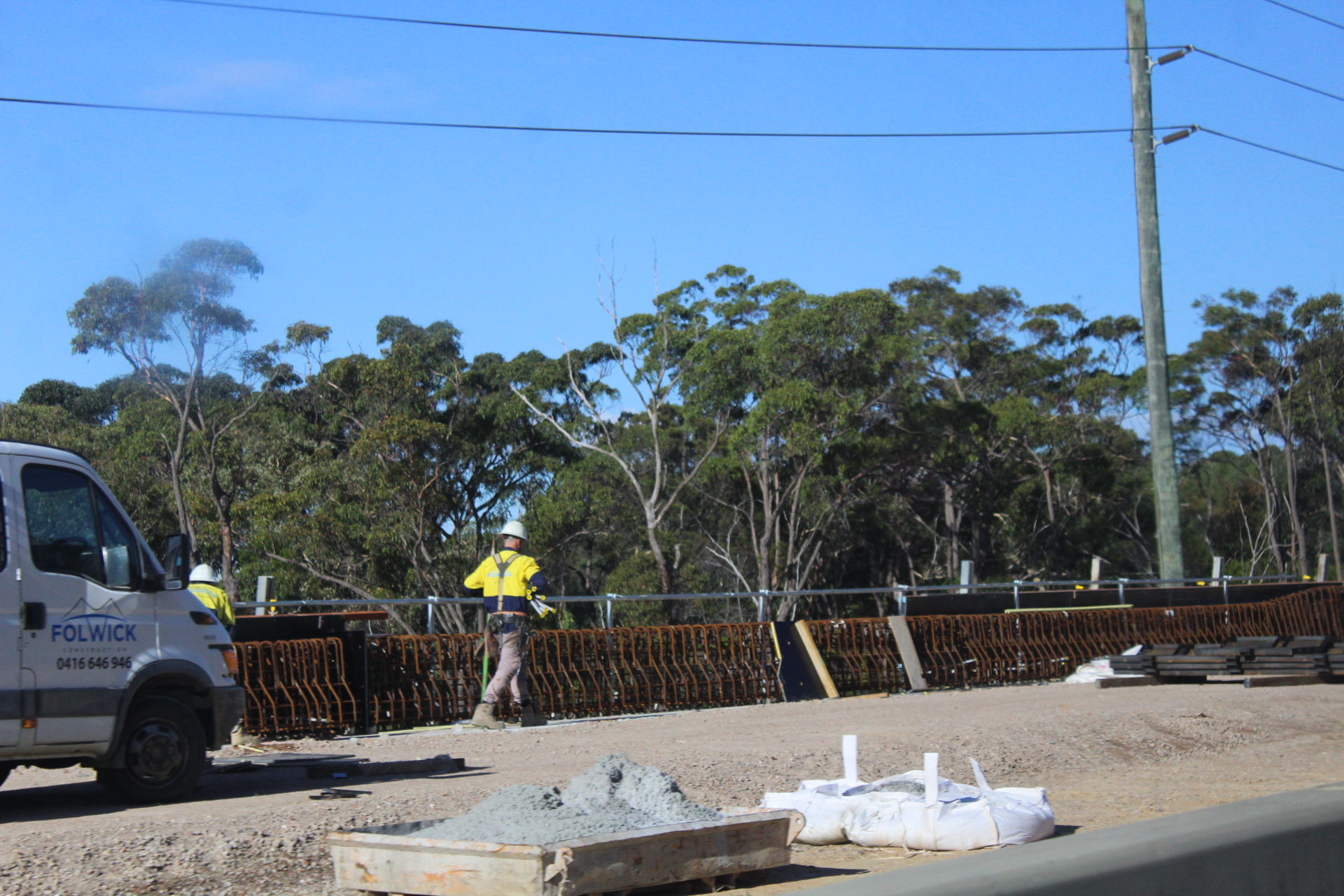 The return journey heading east, December 20, 2022: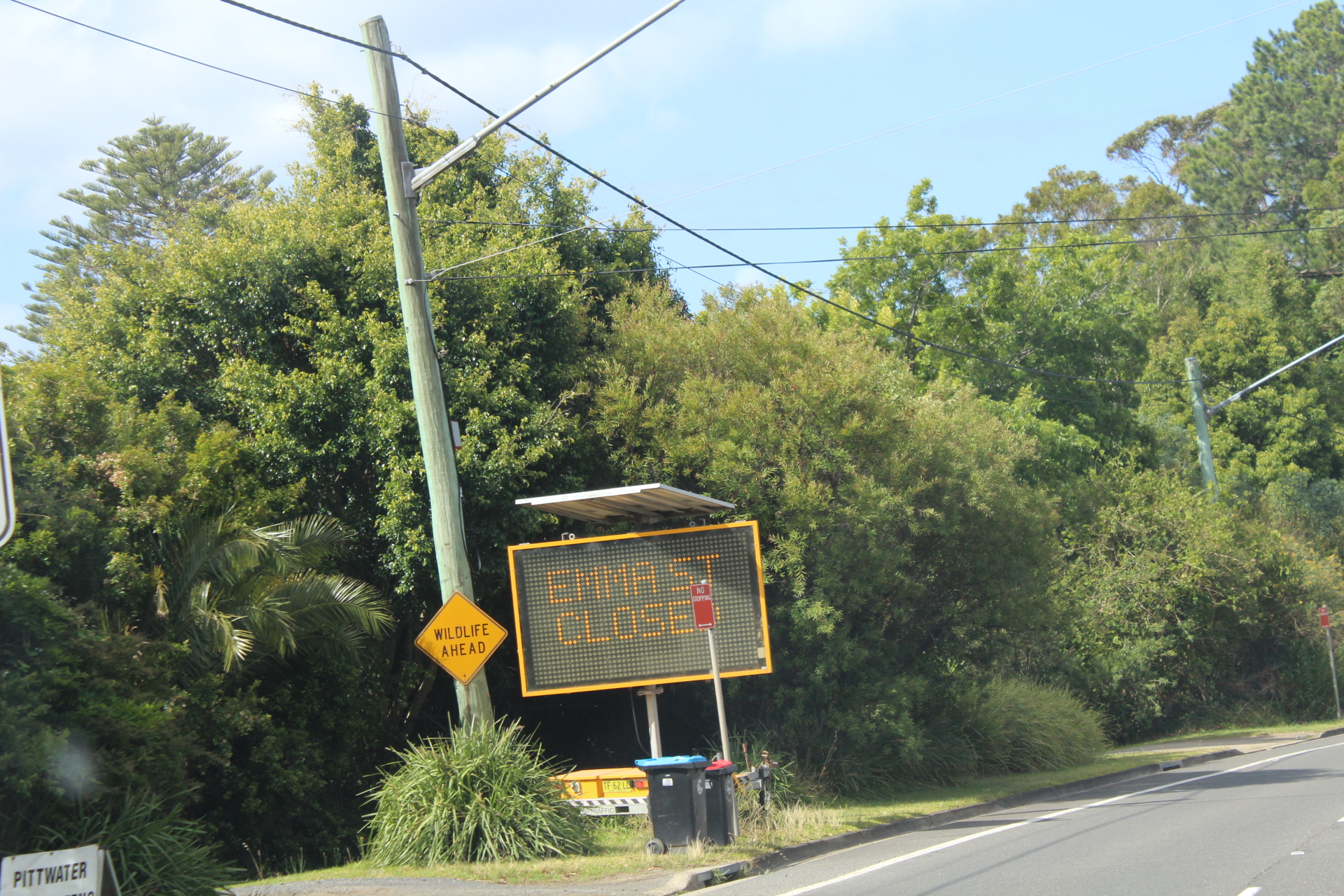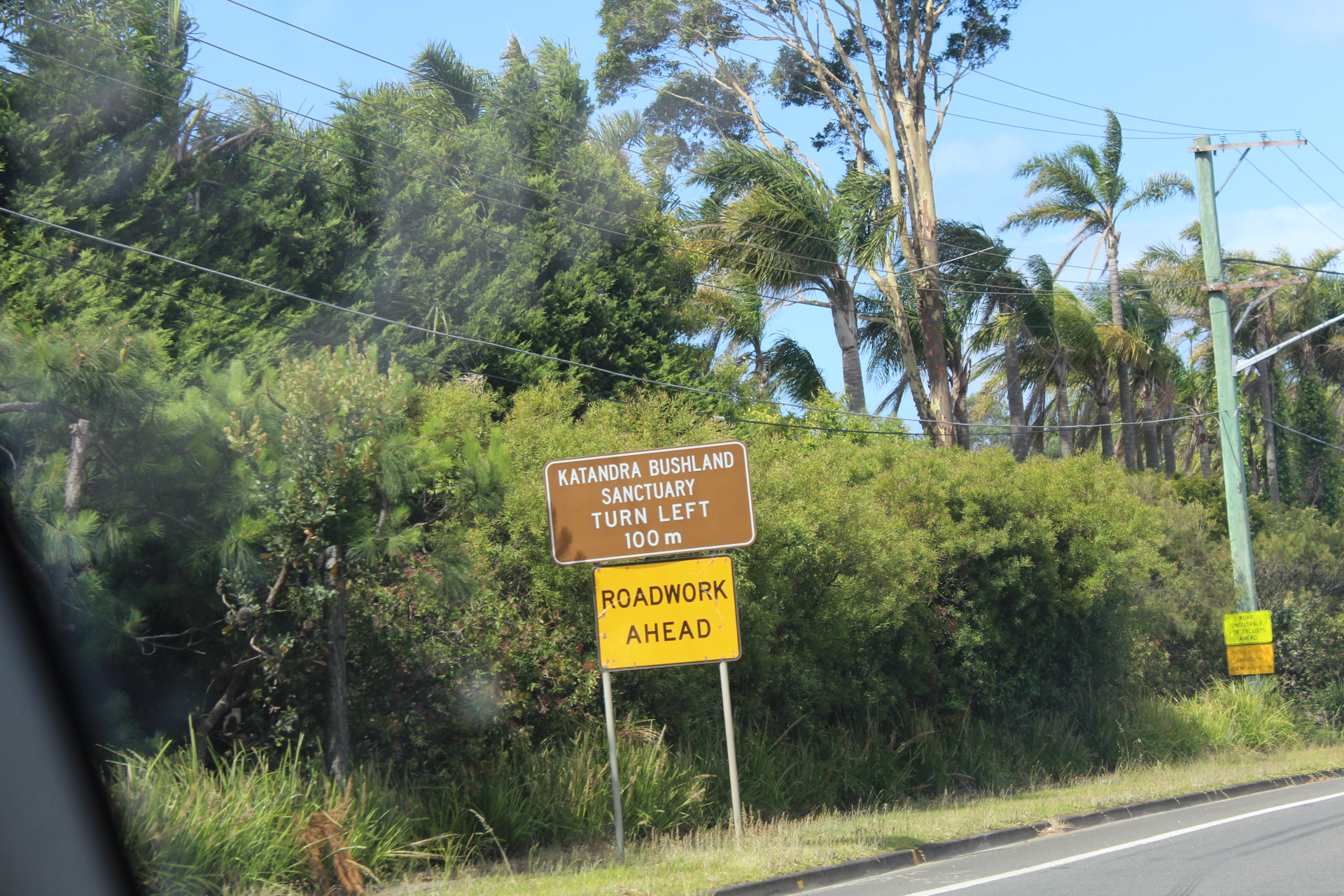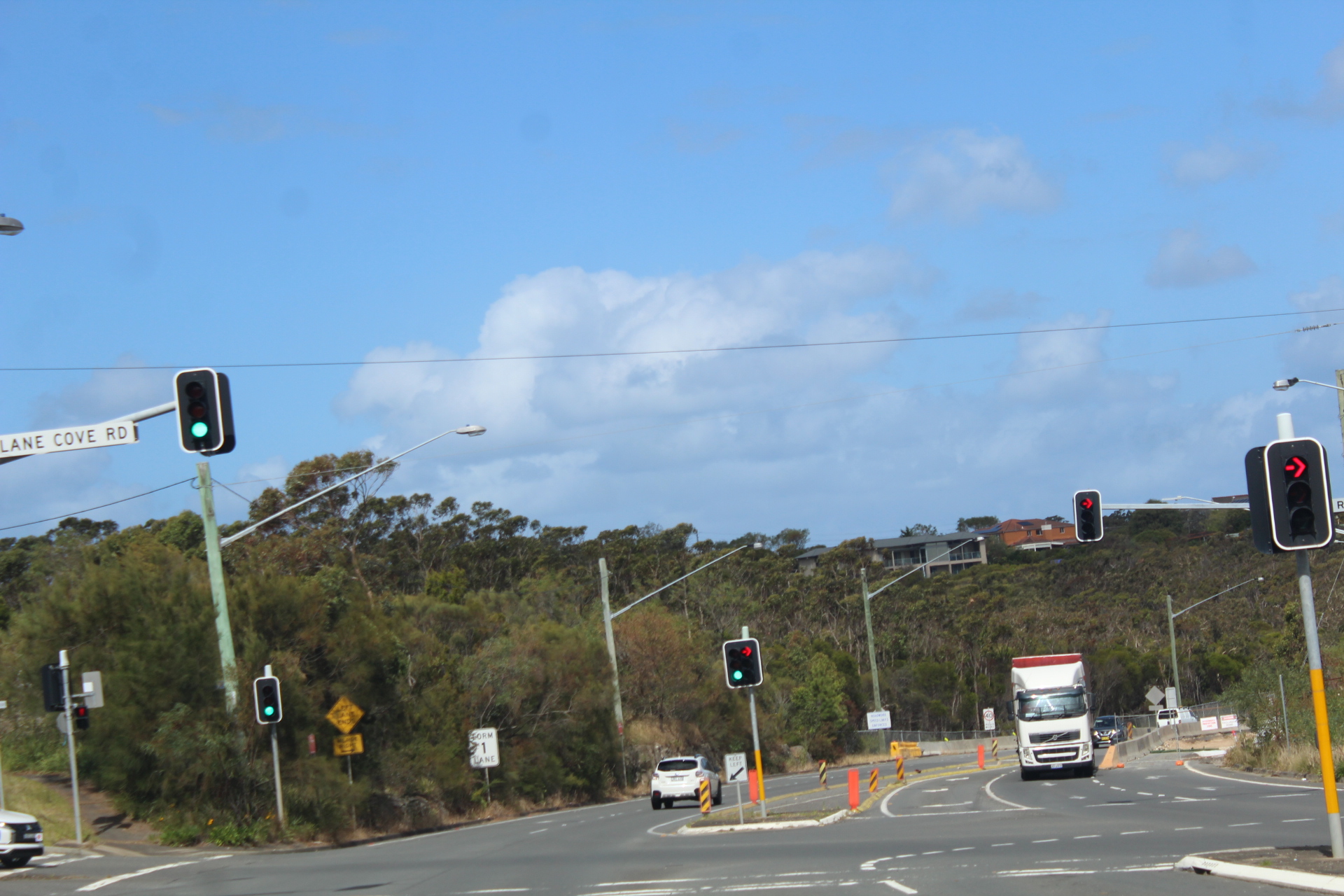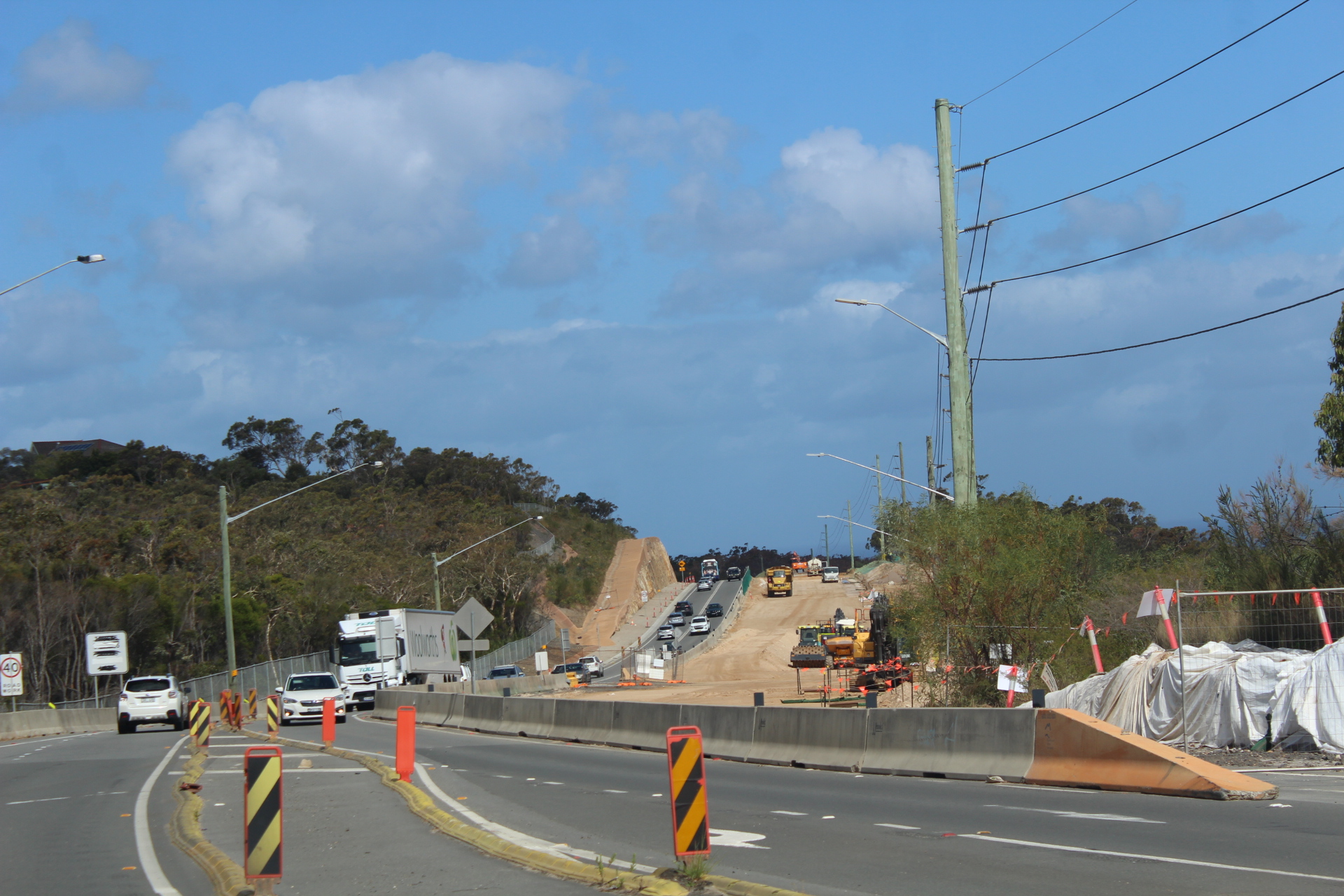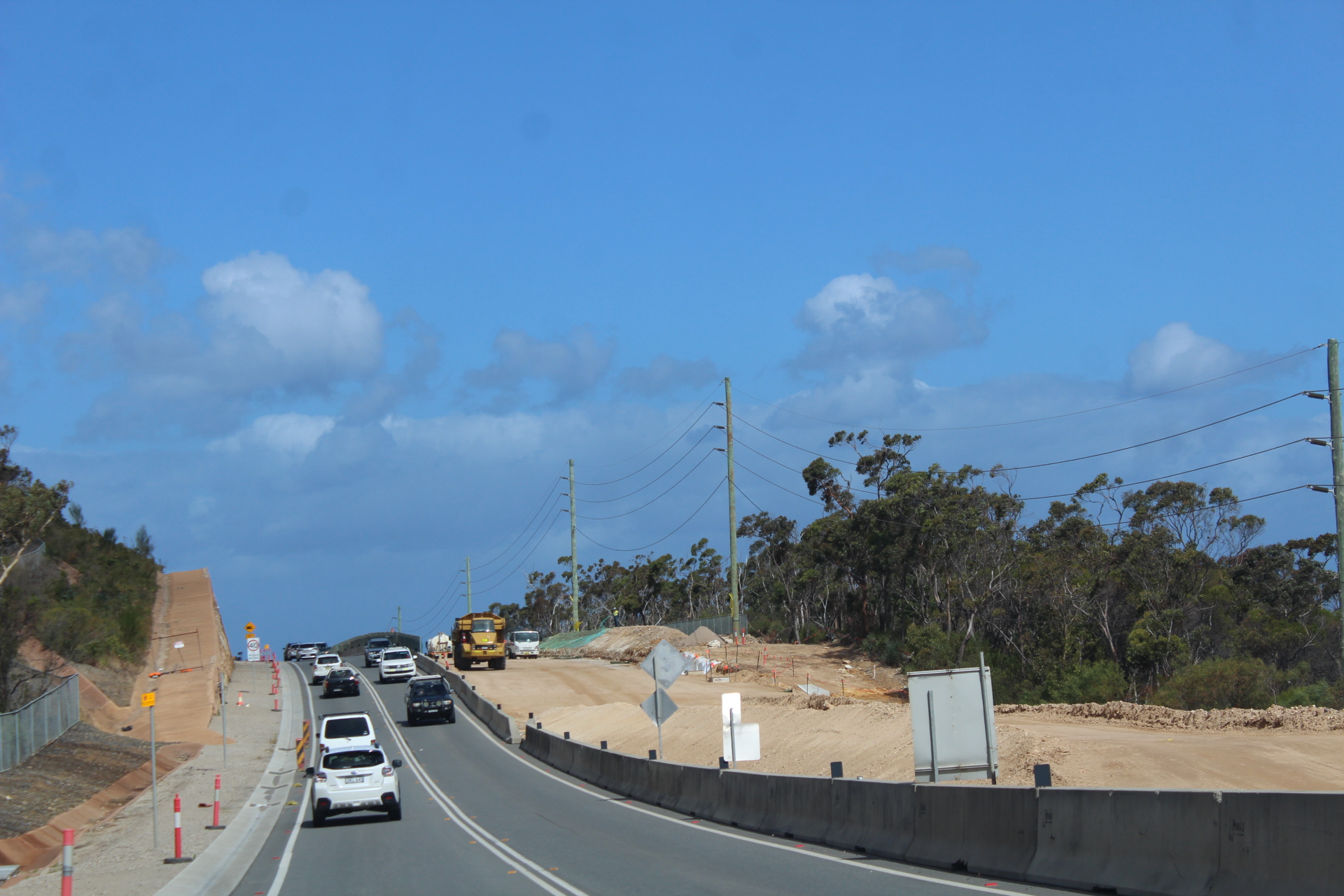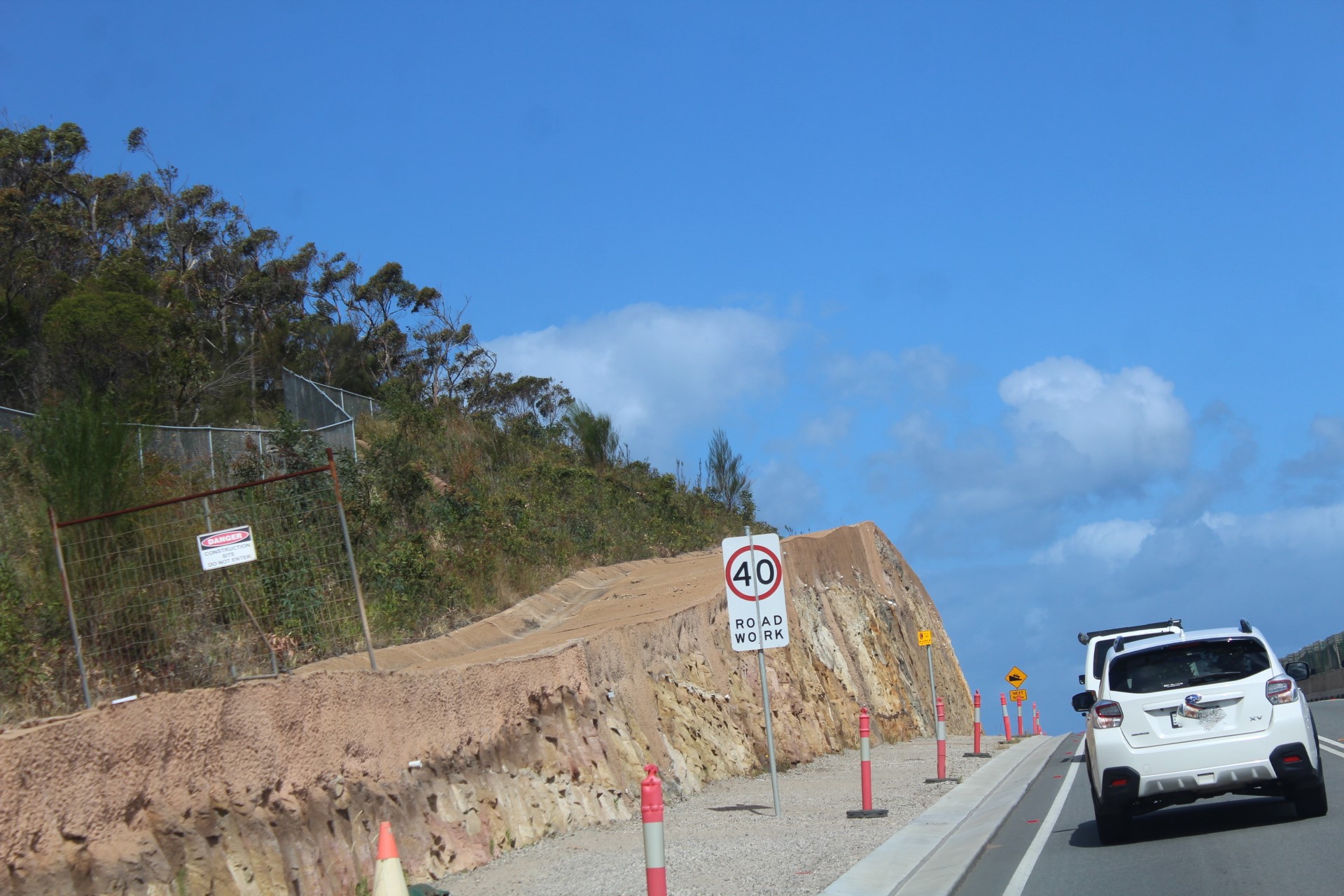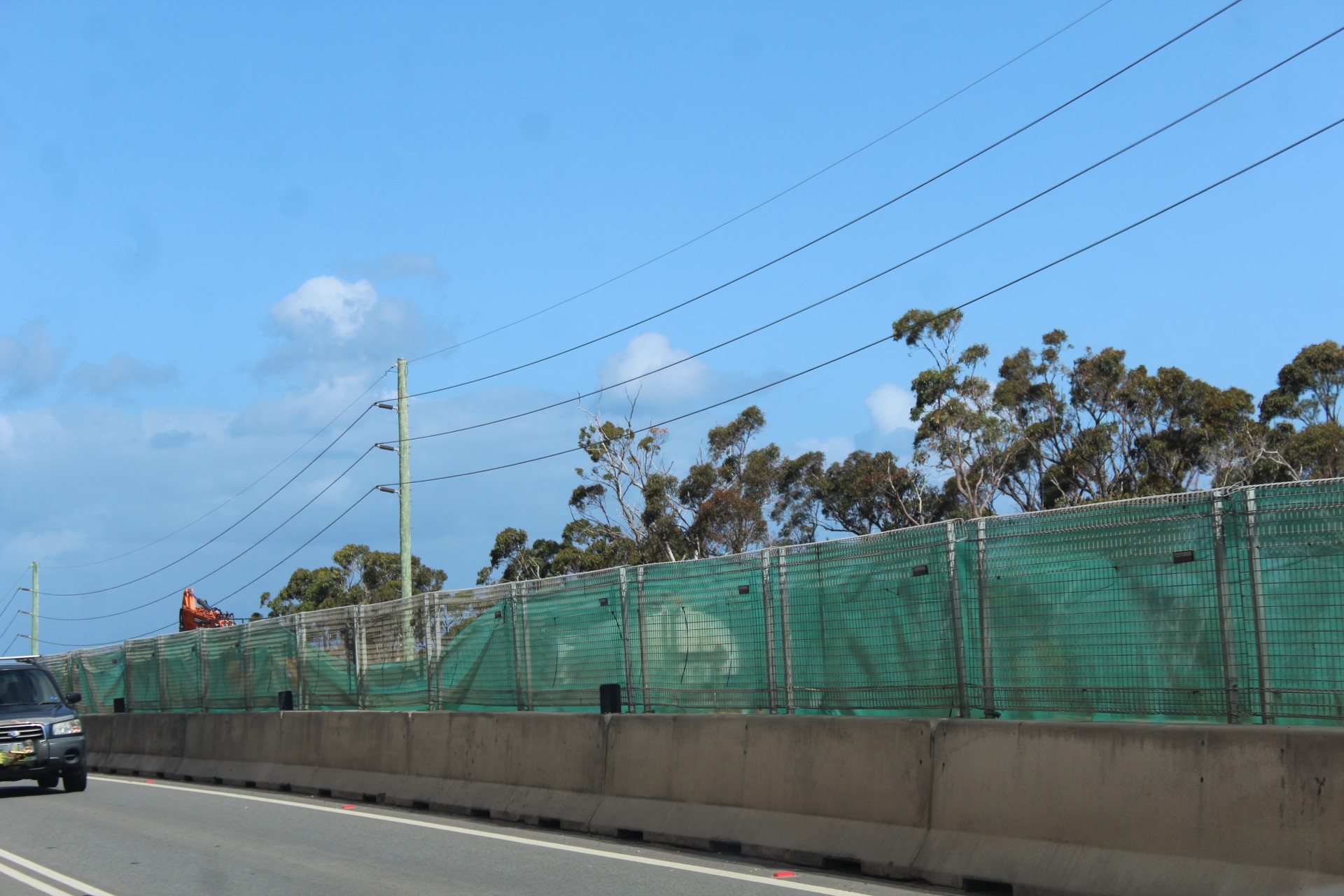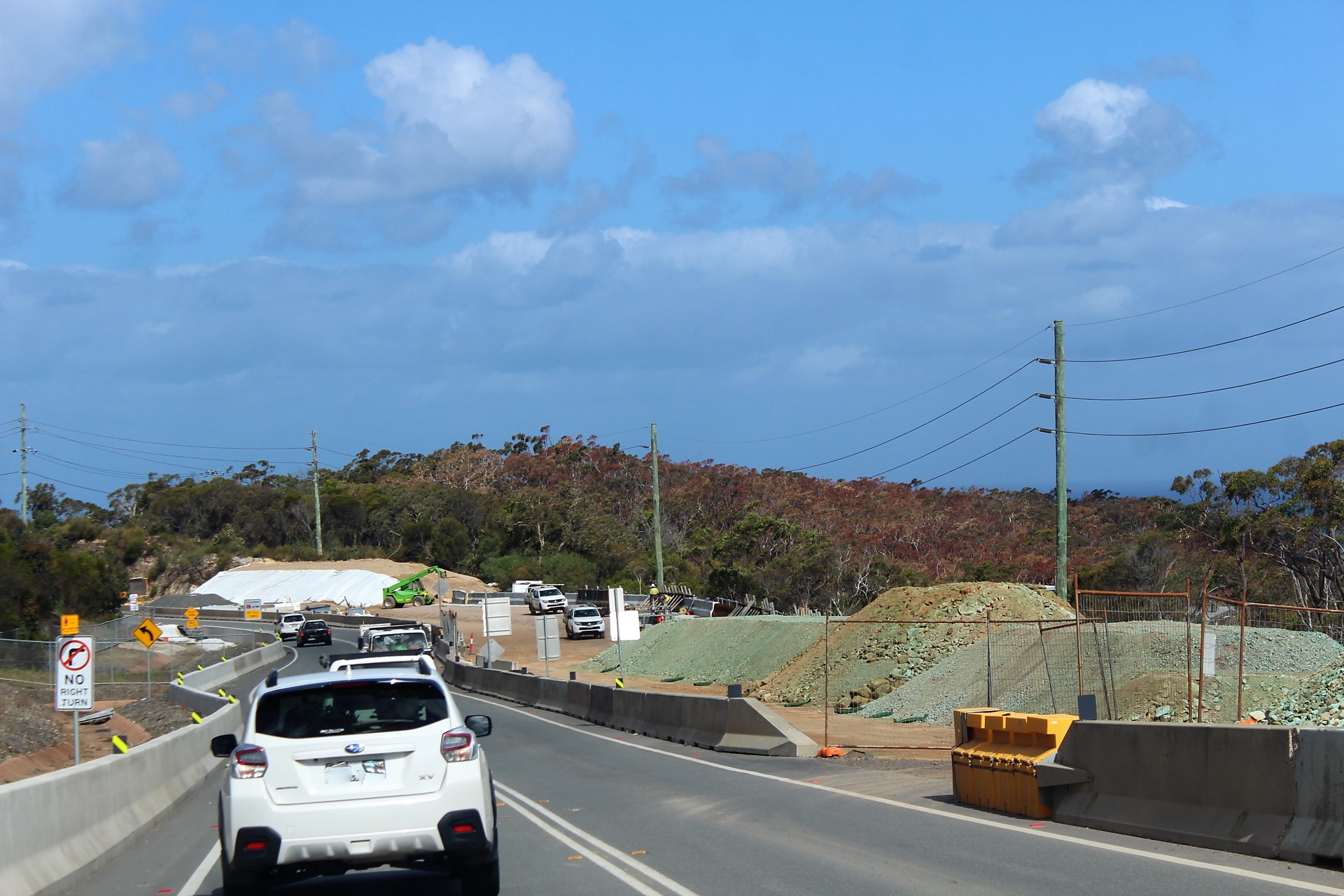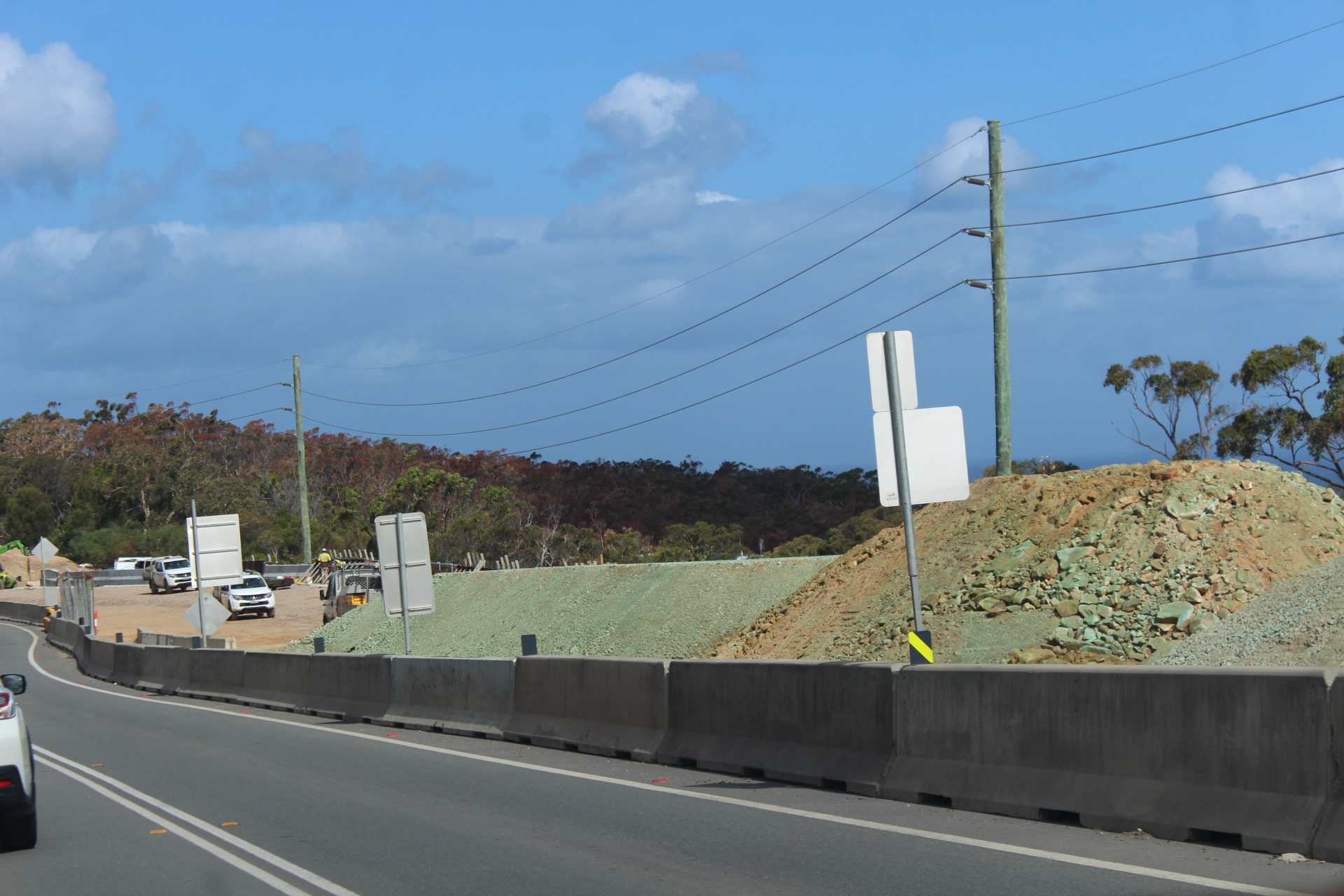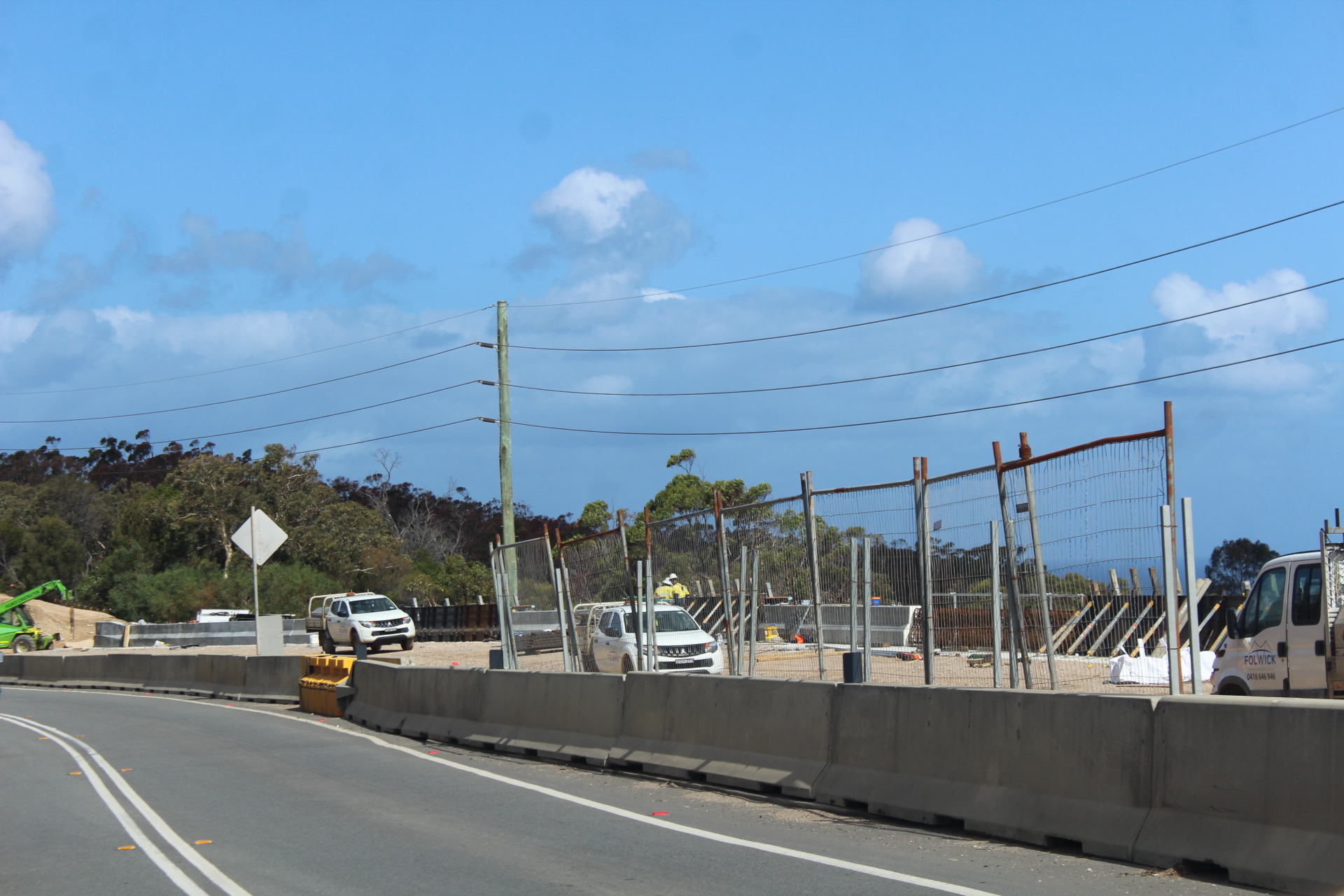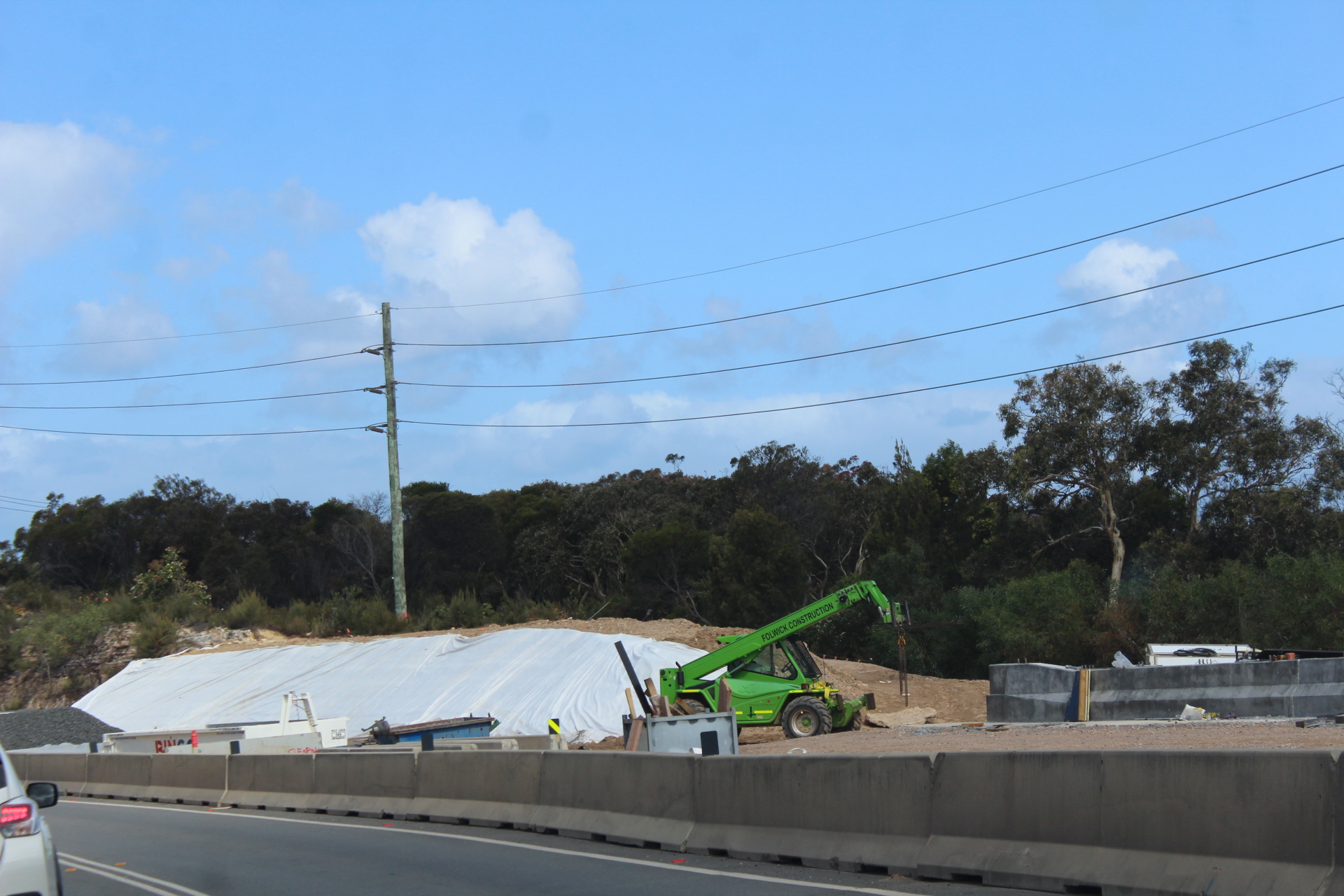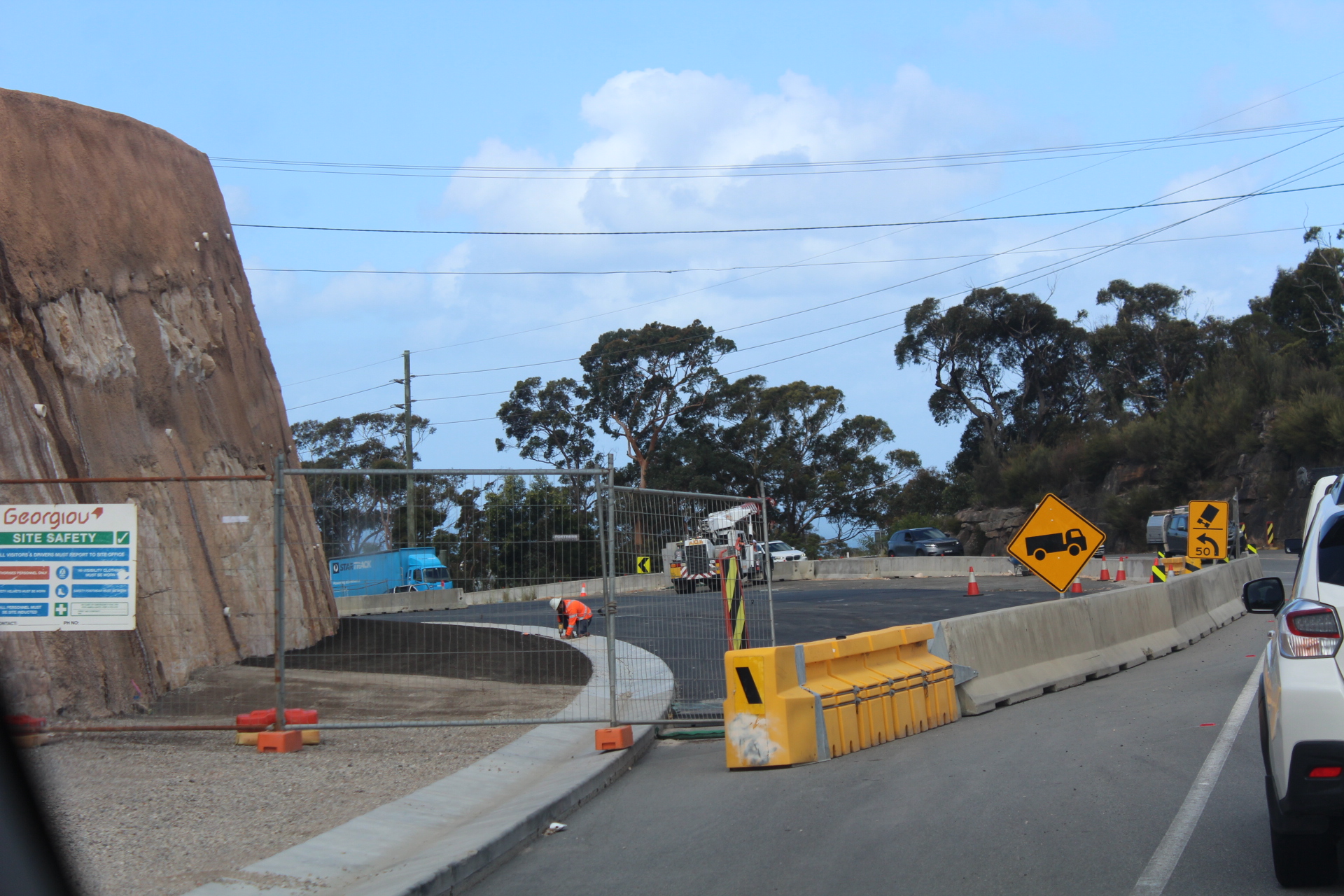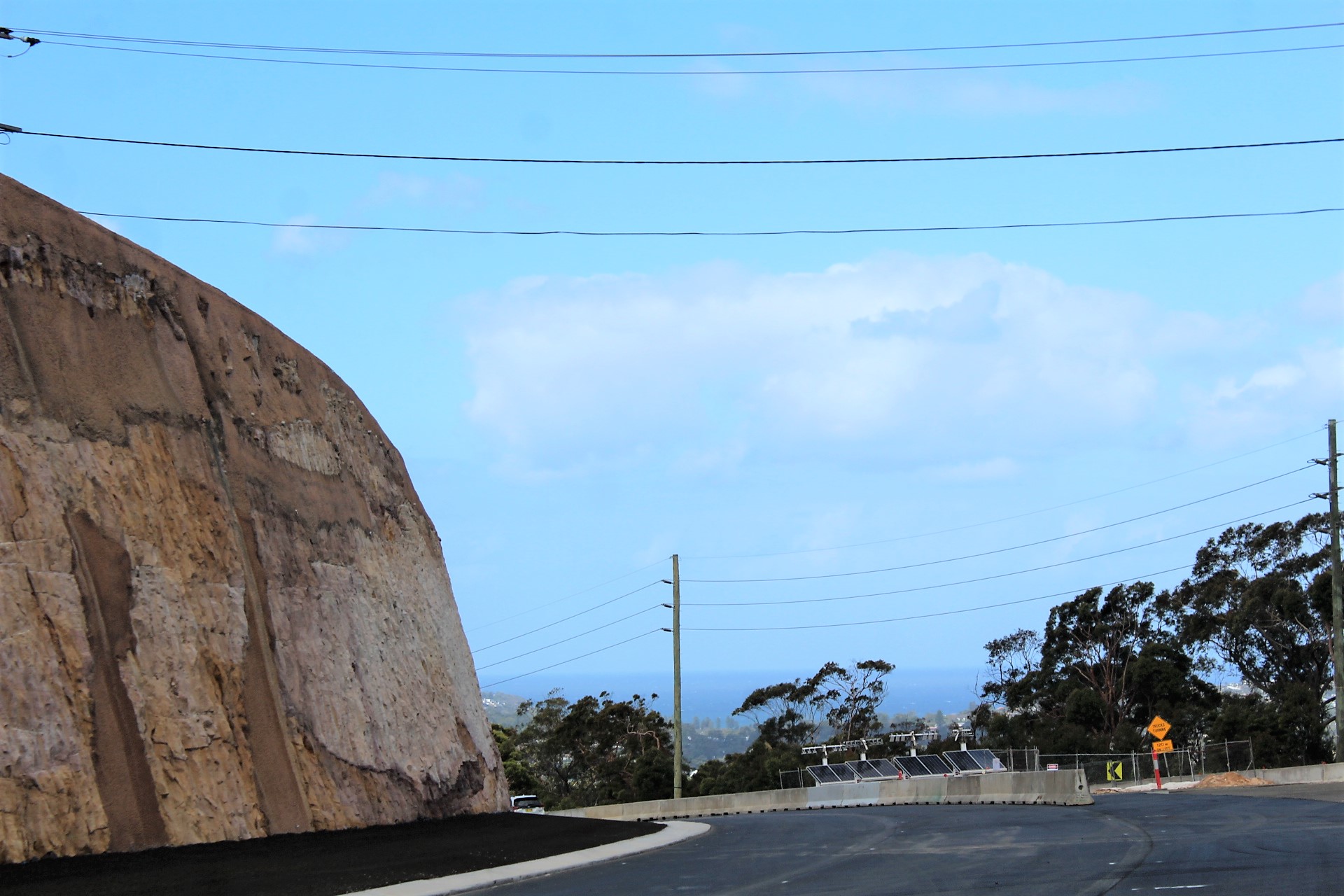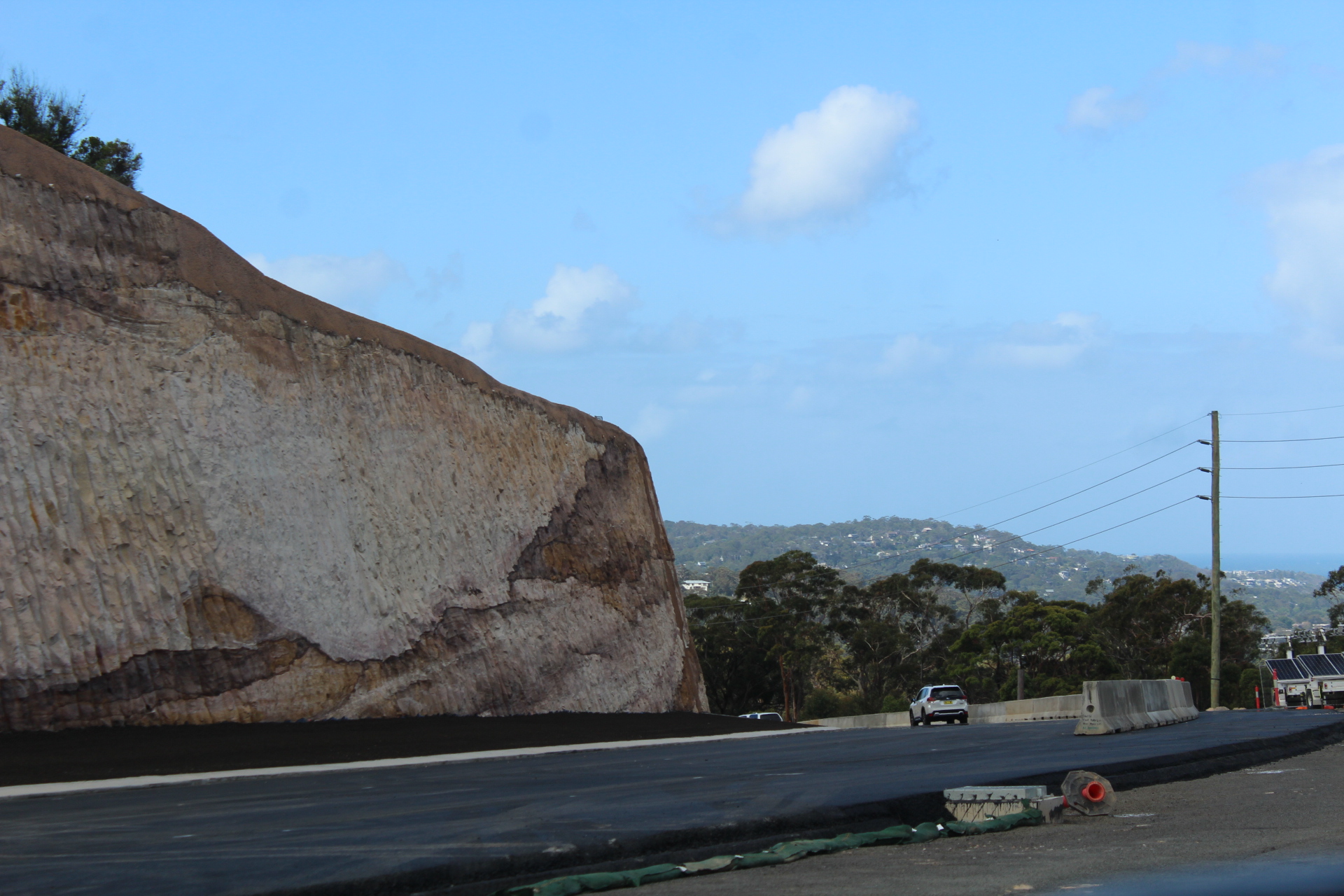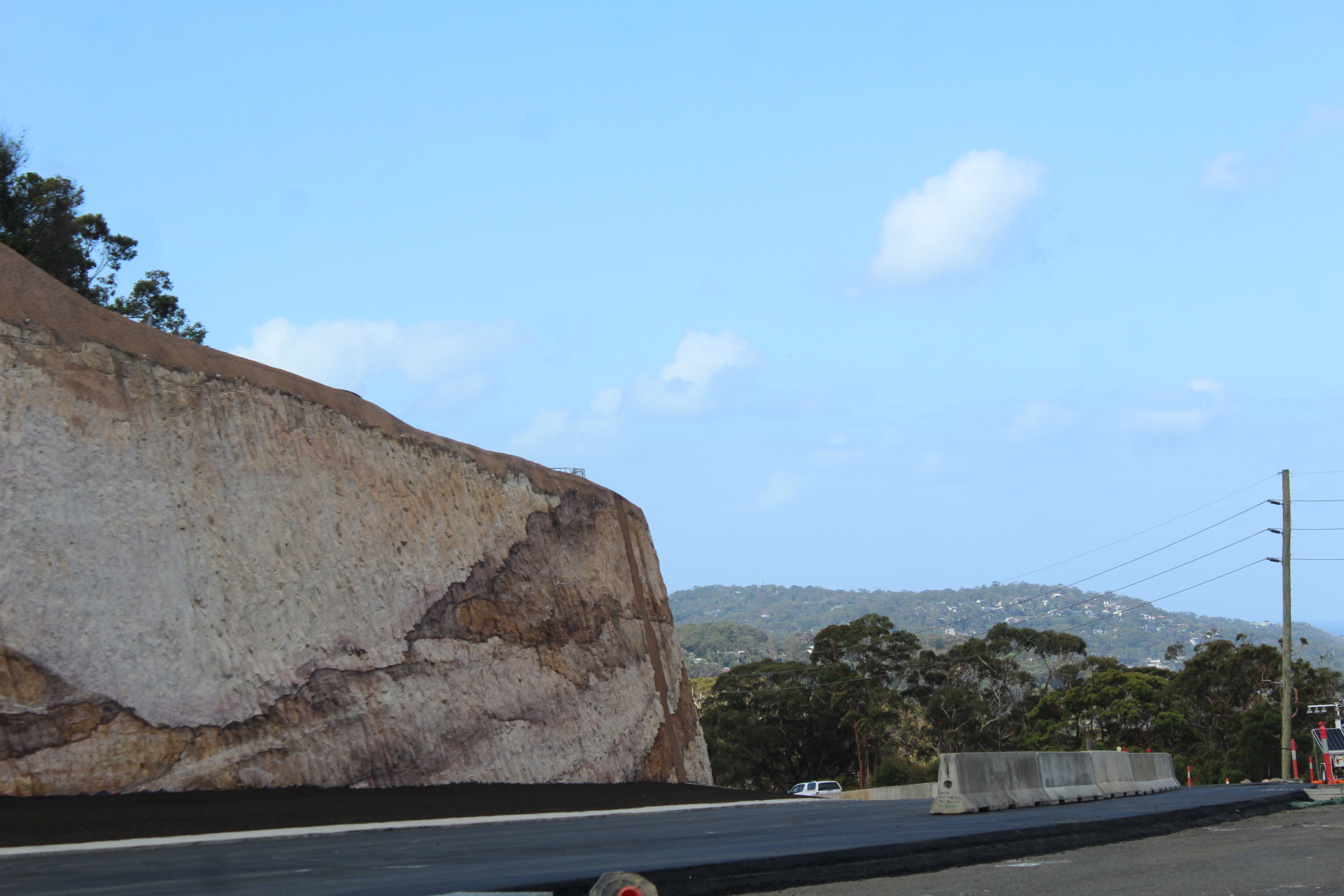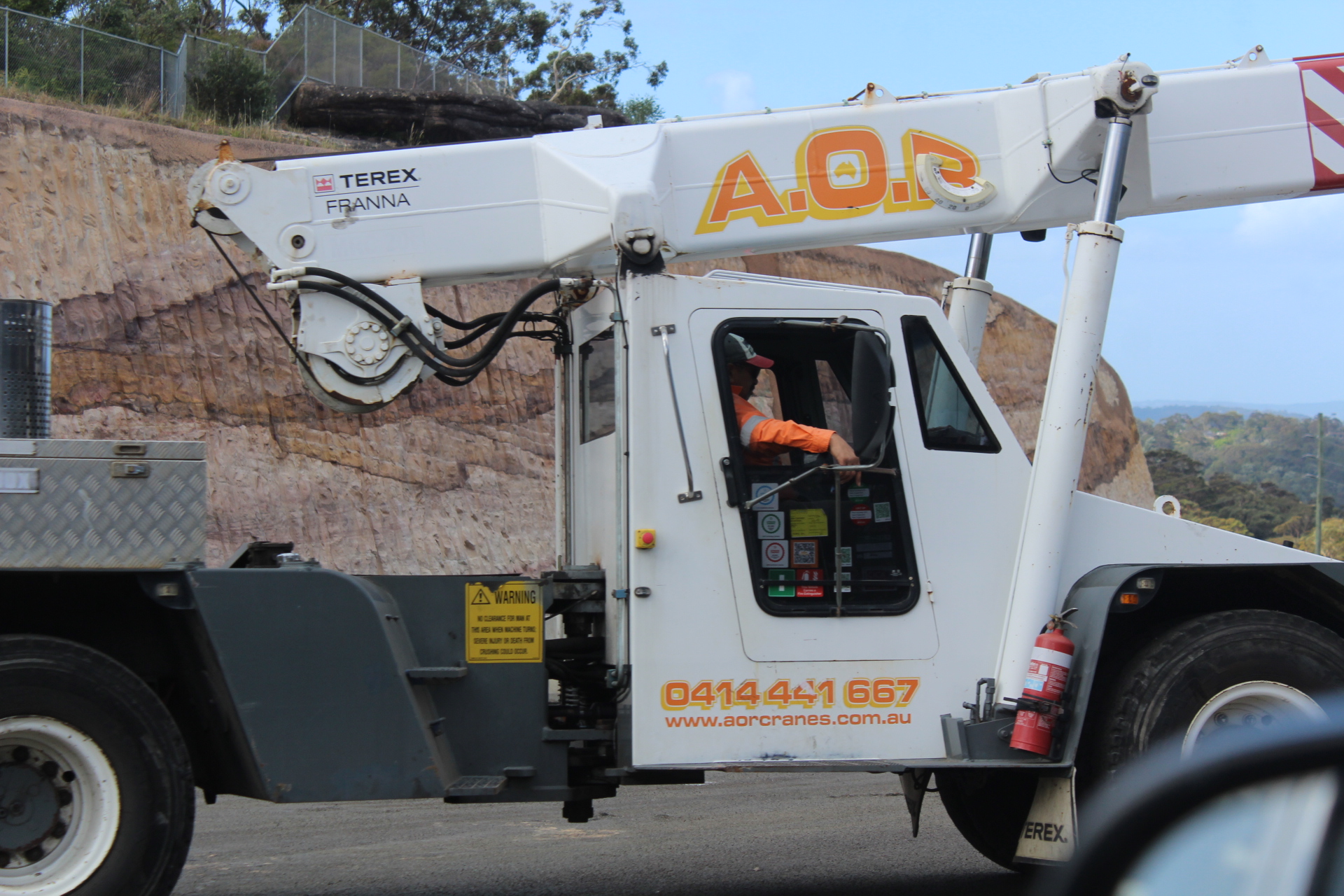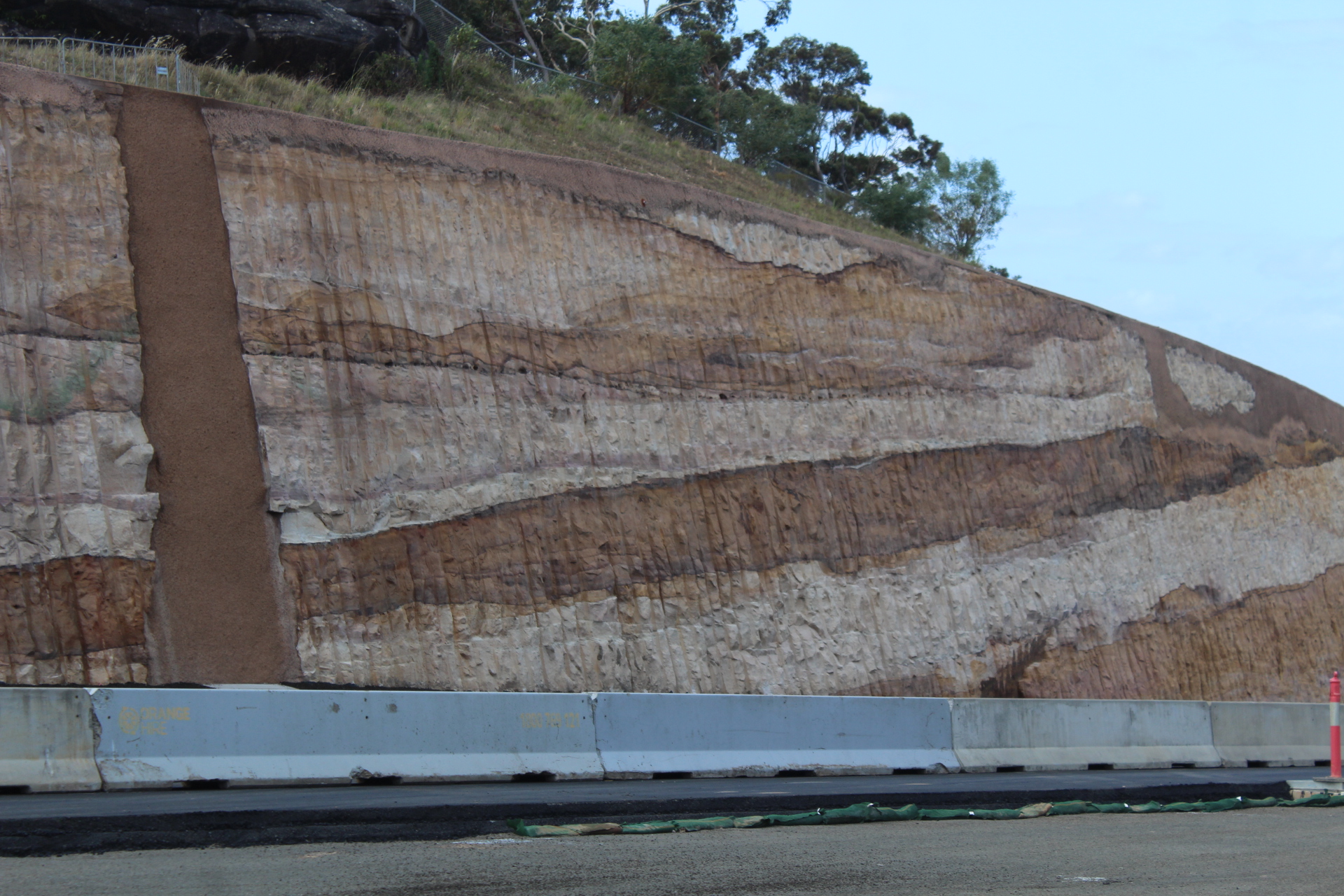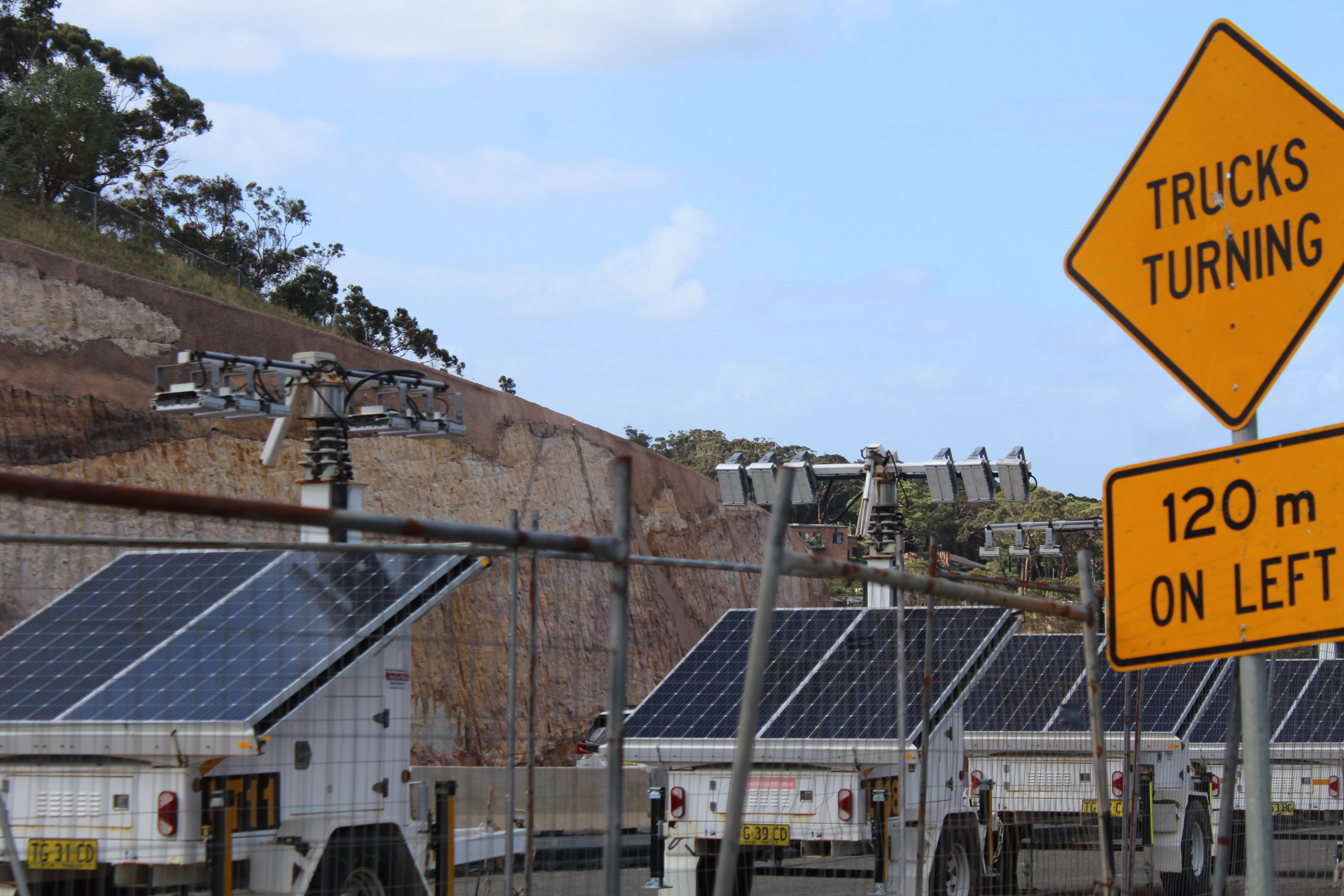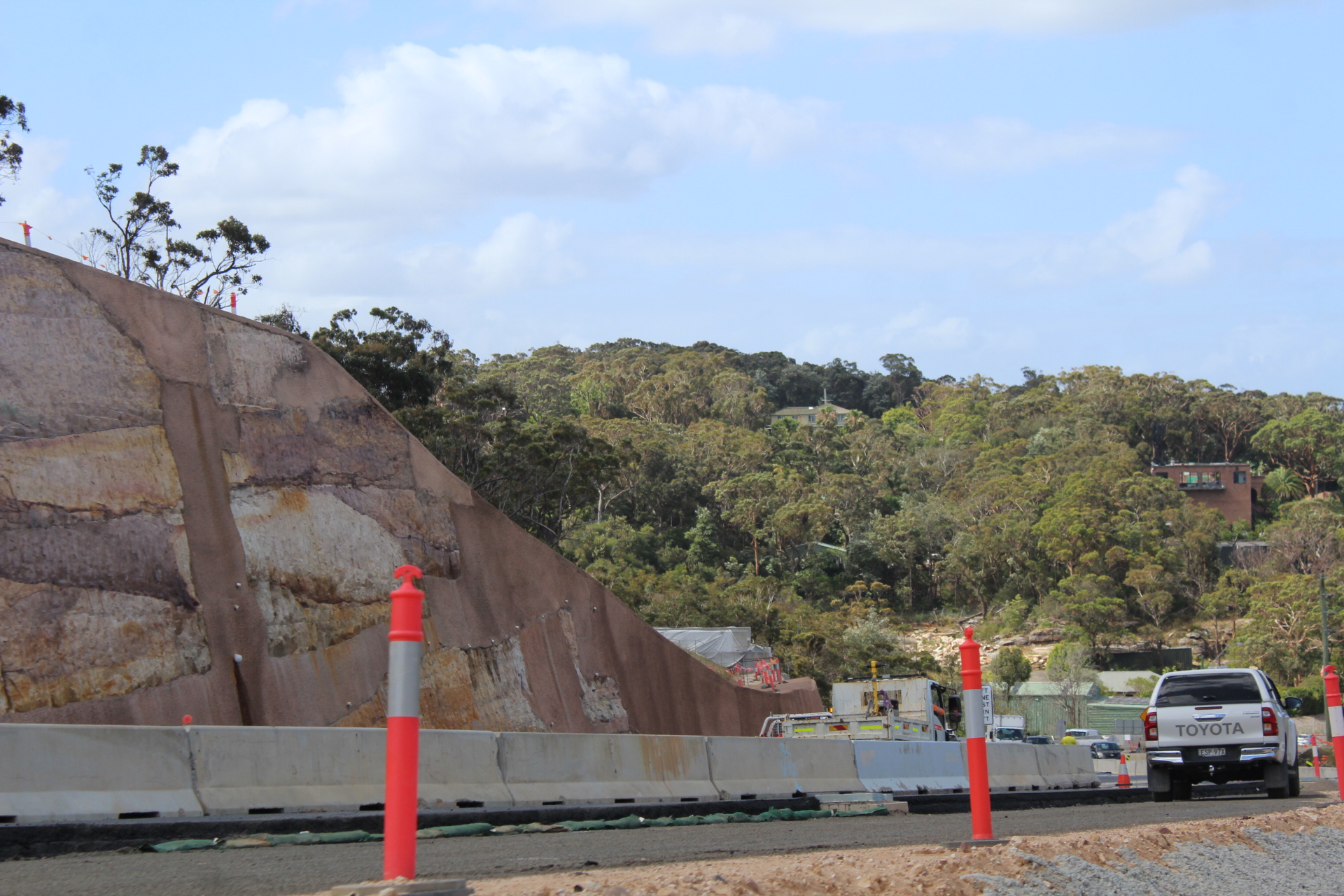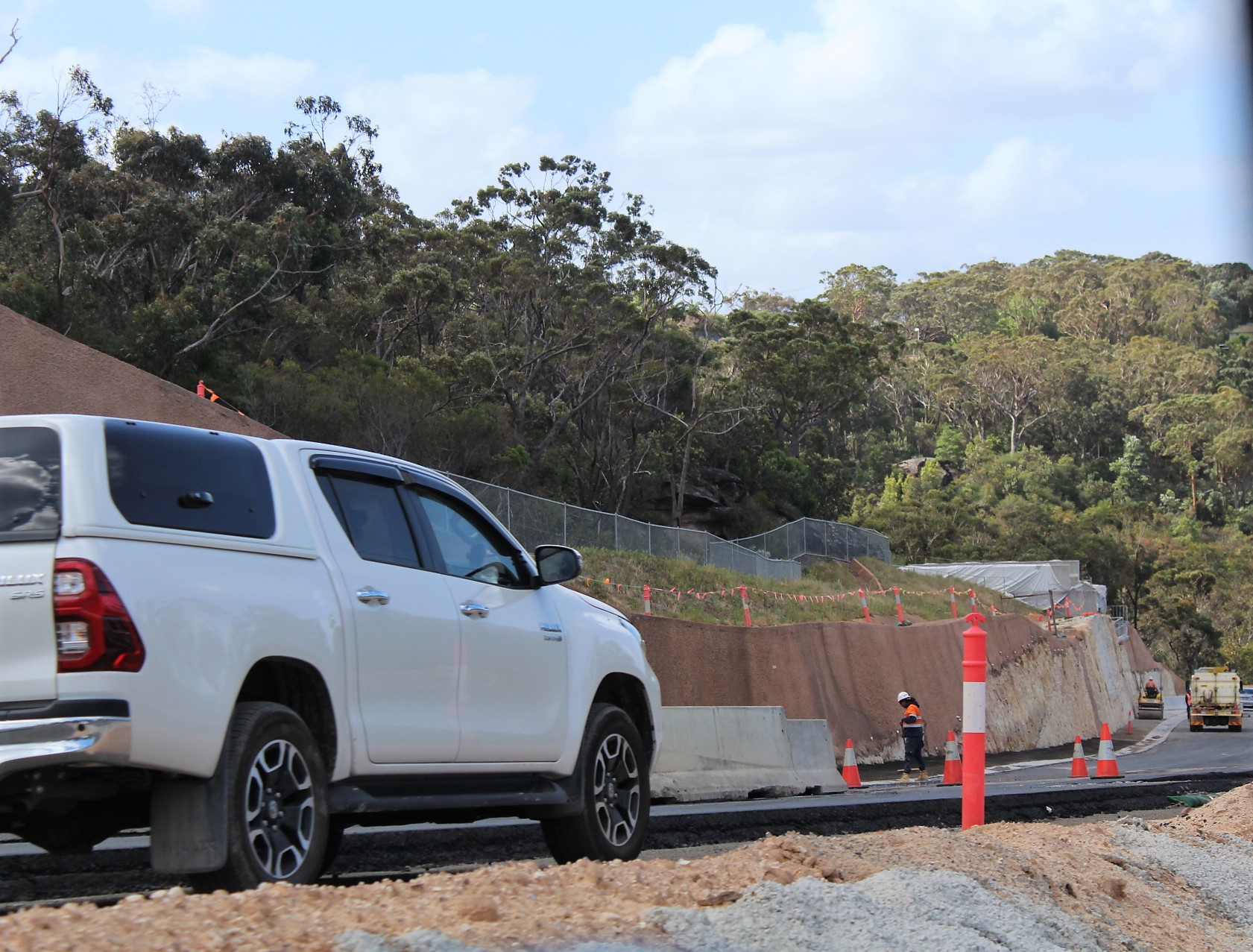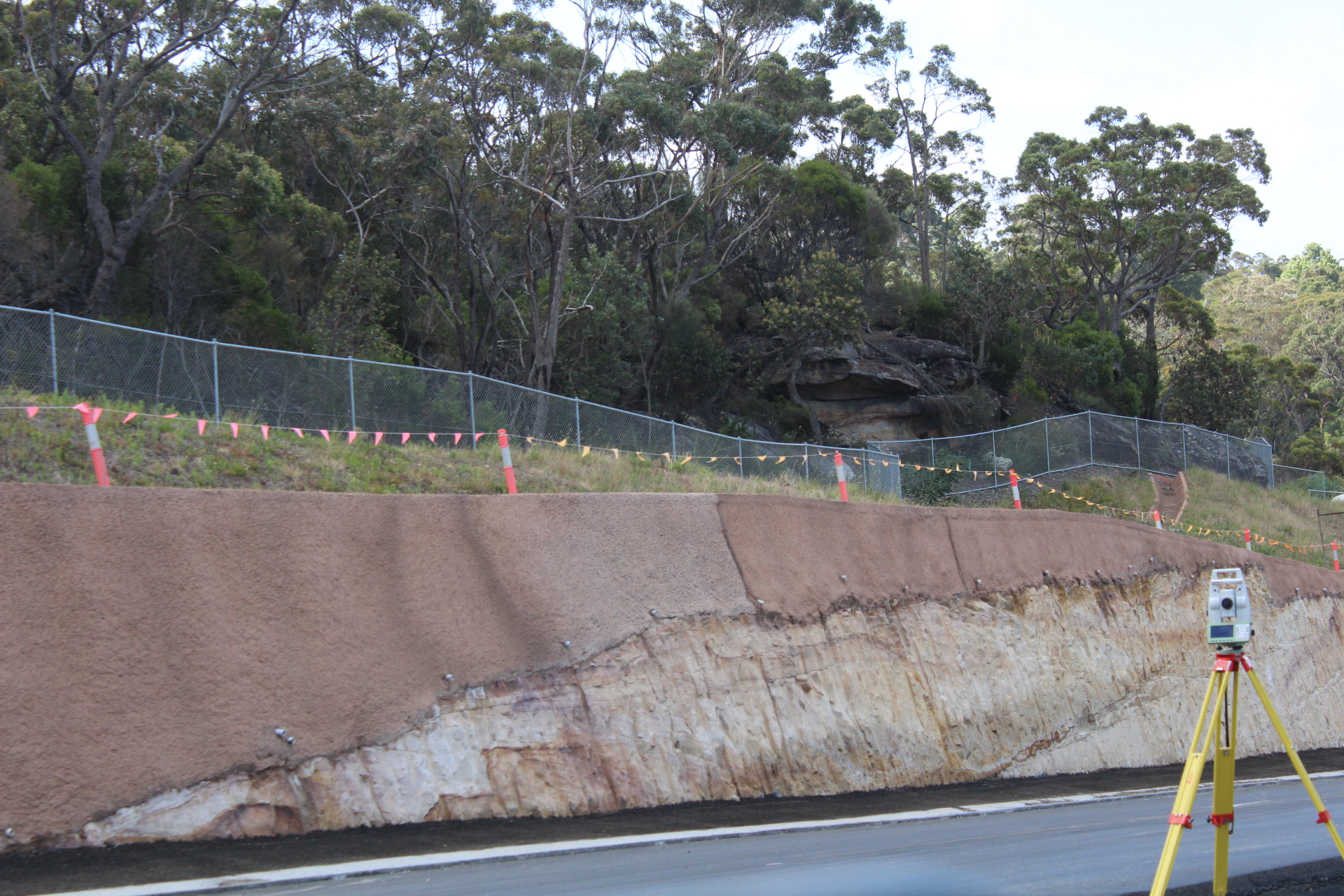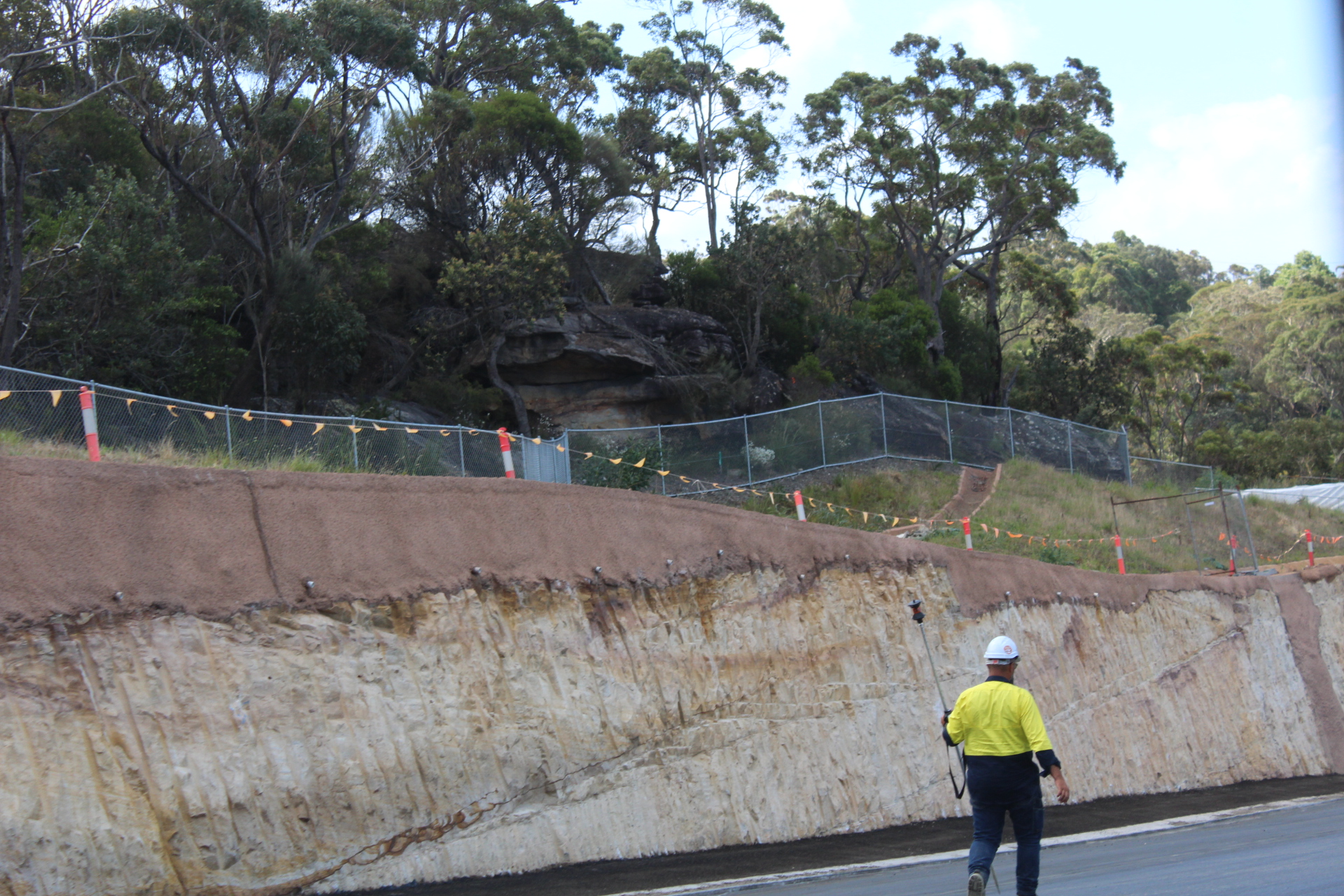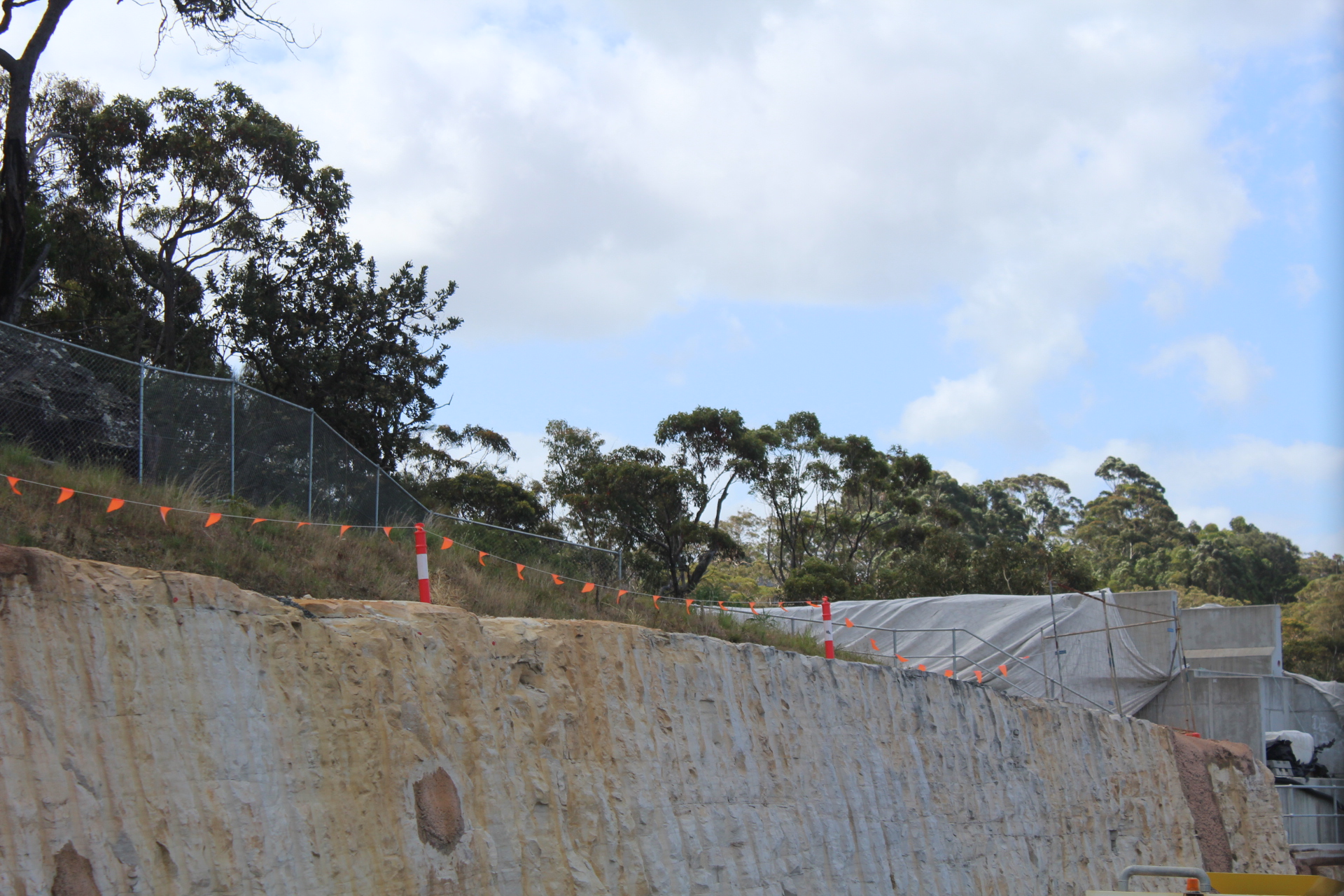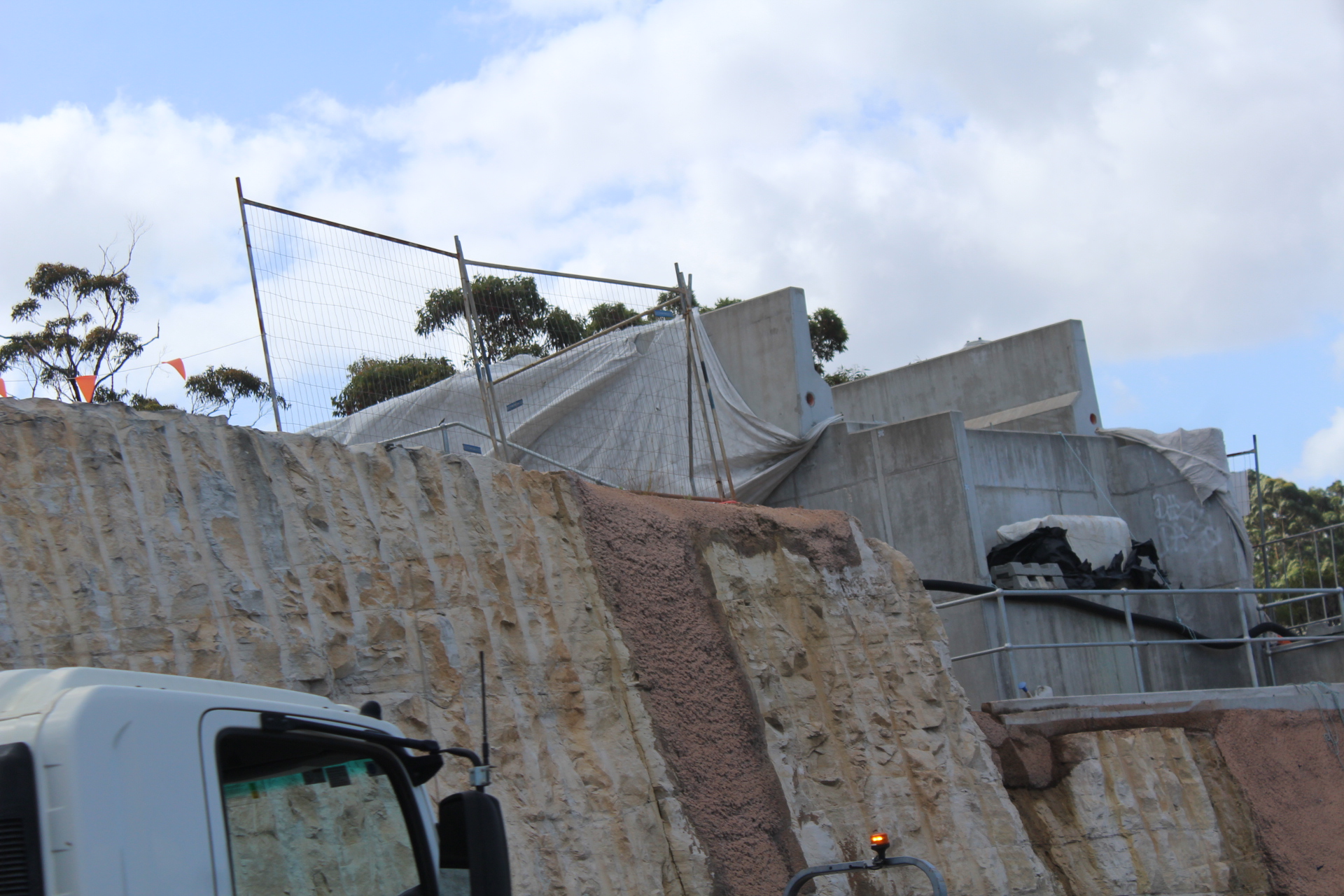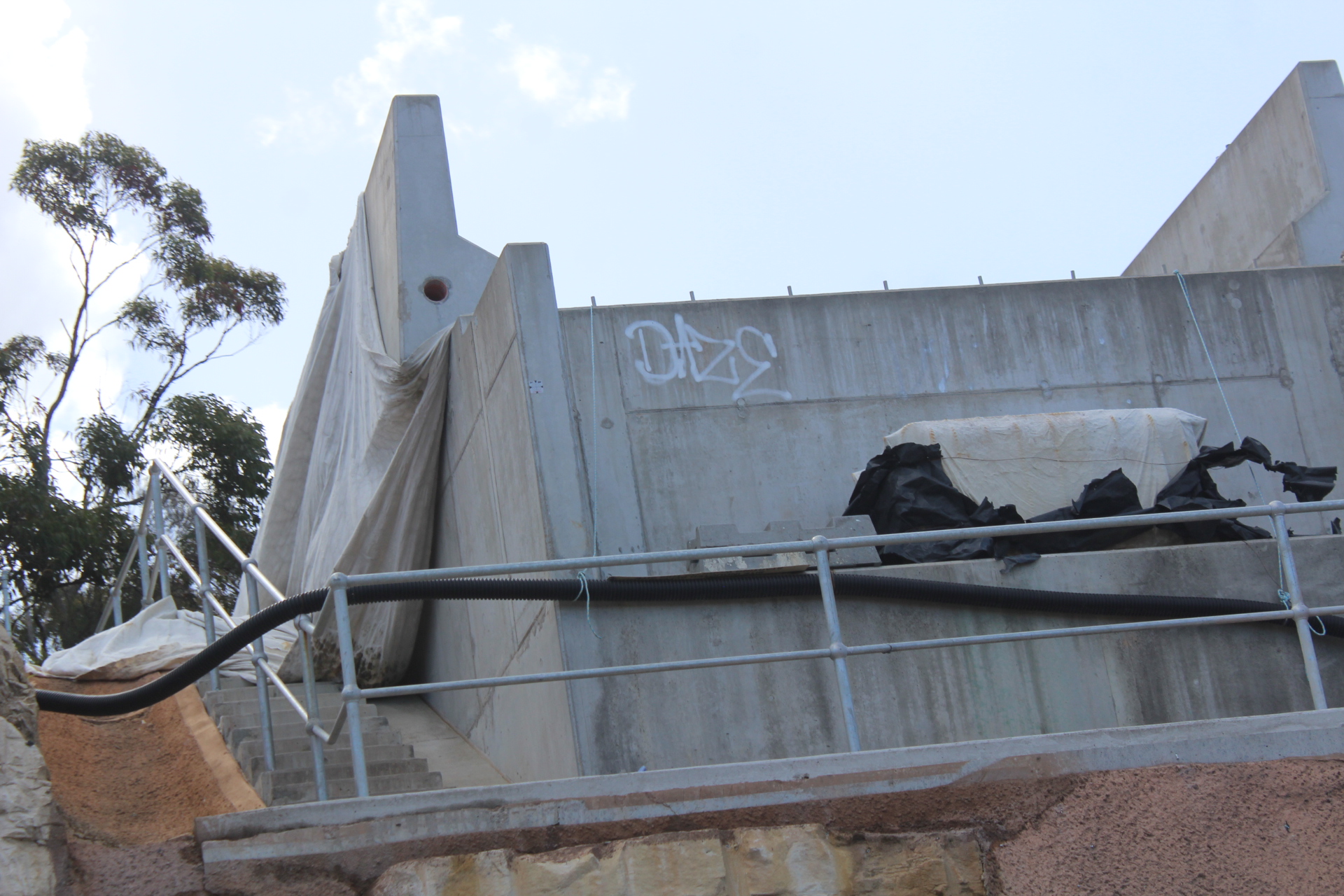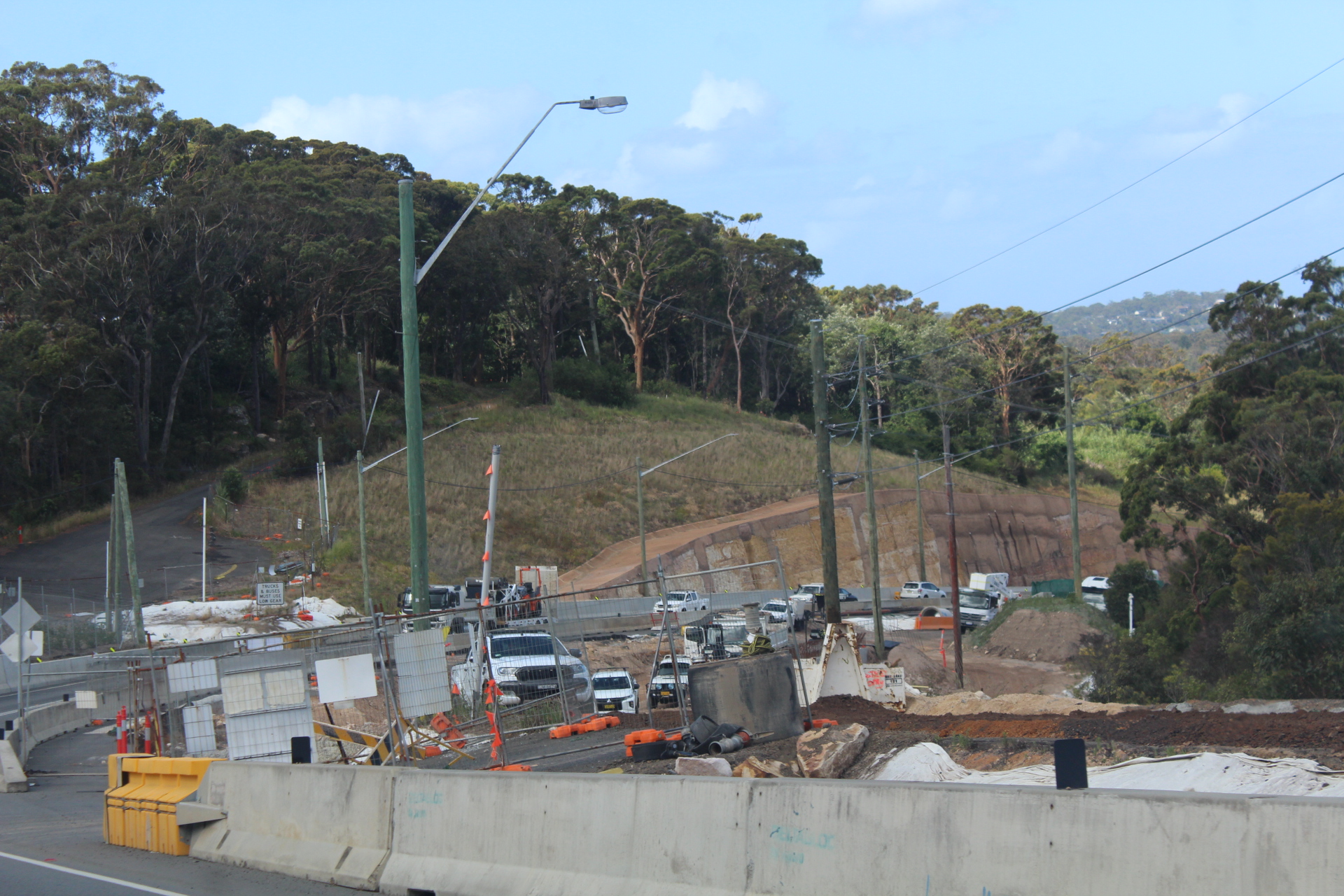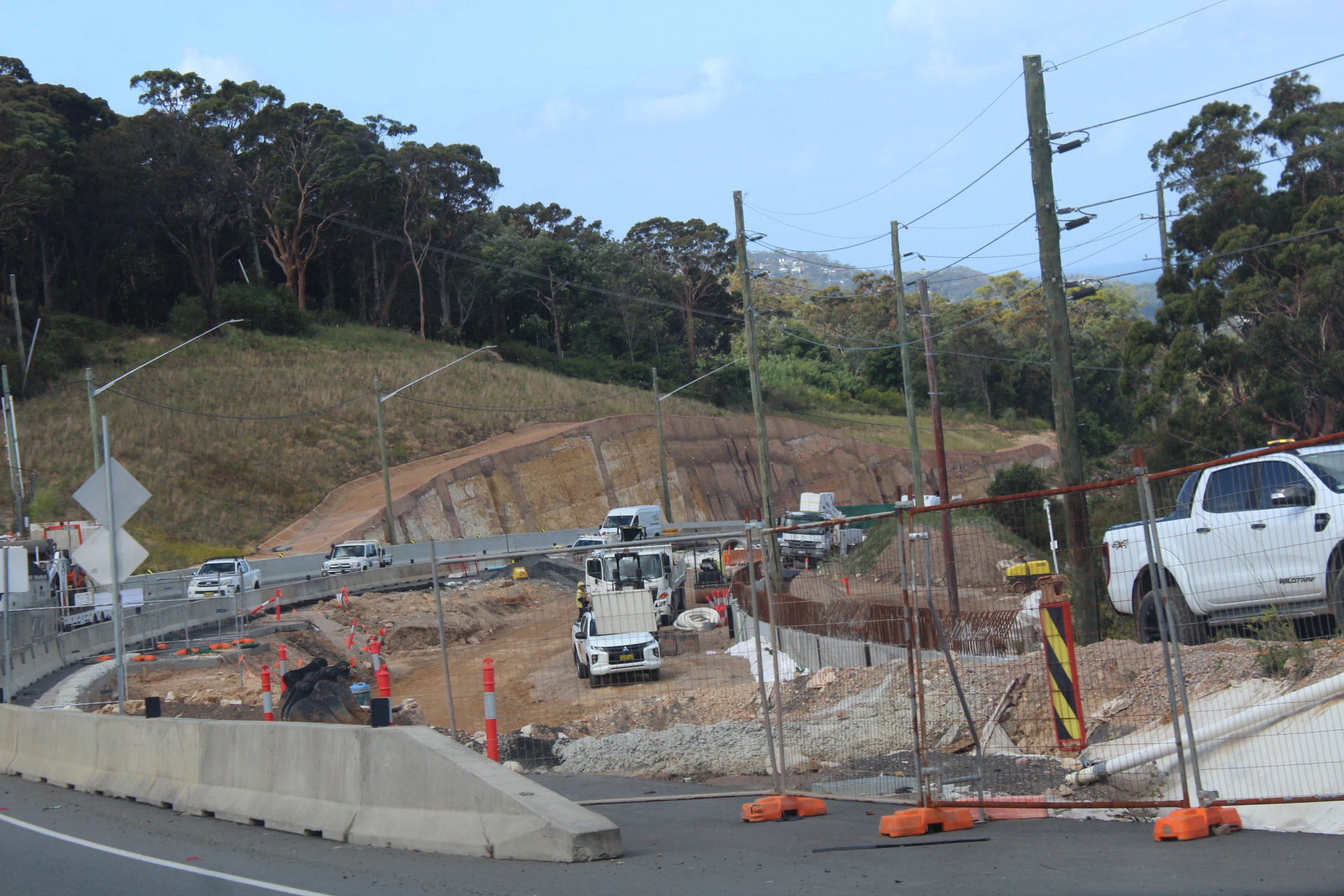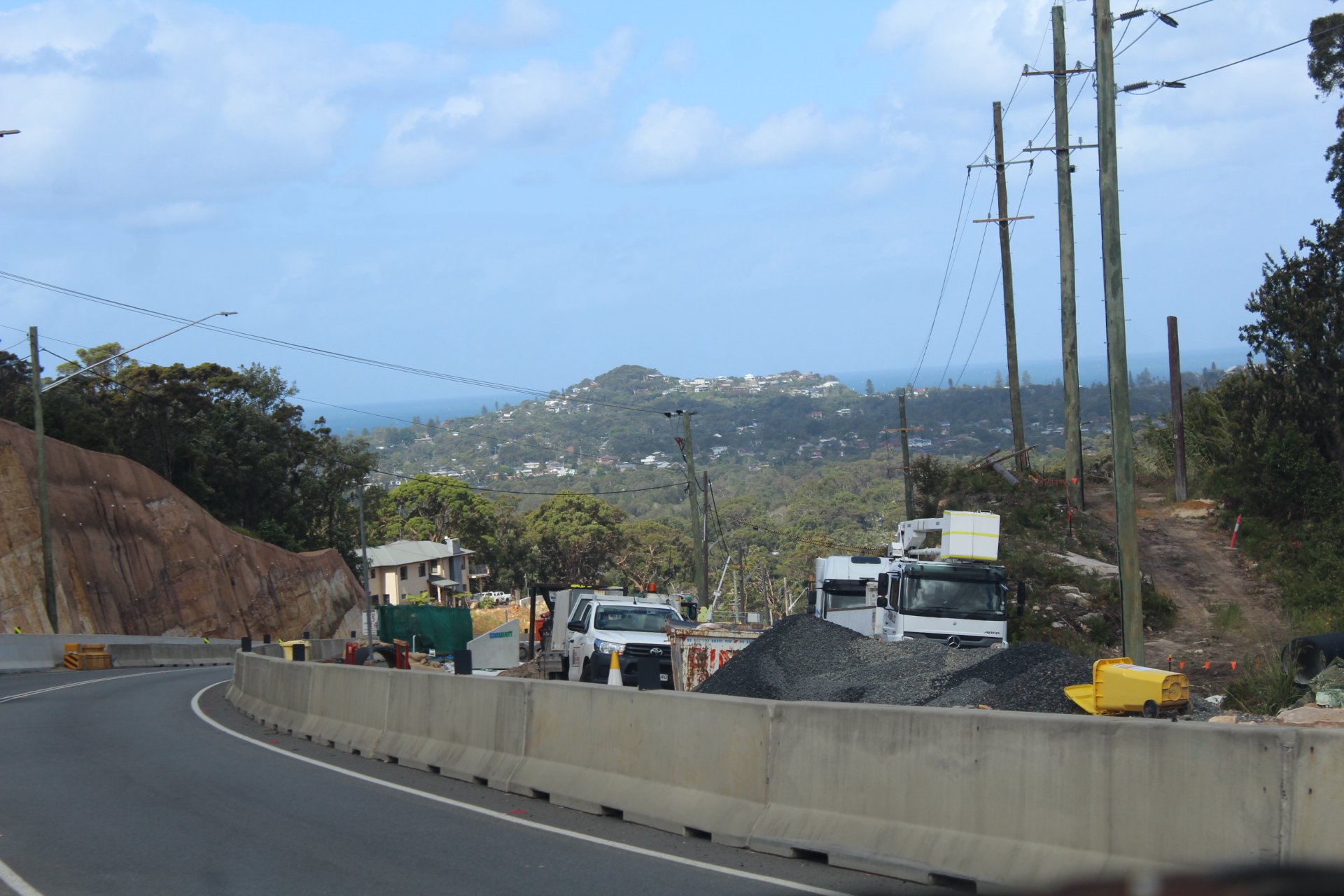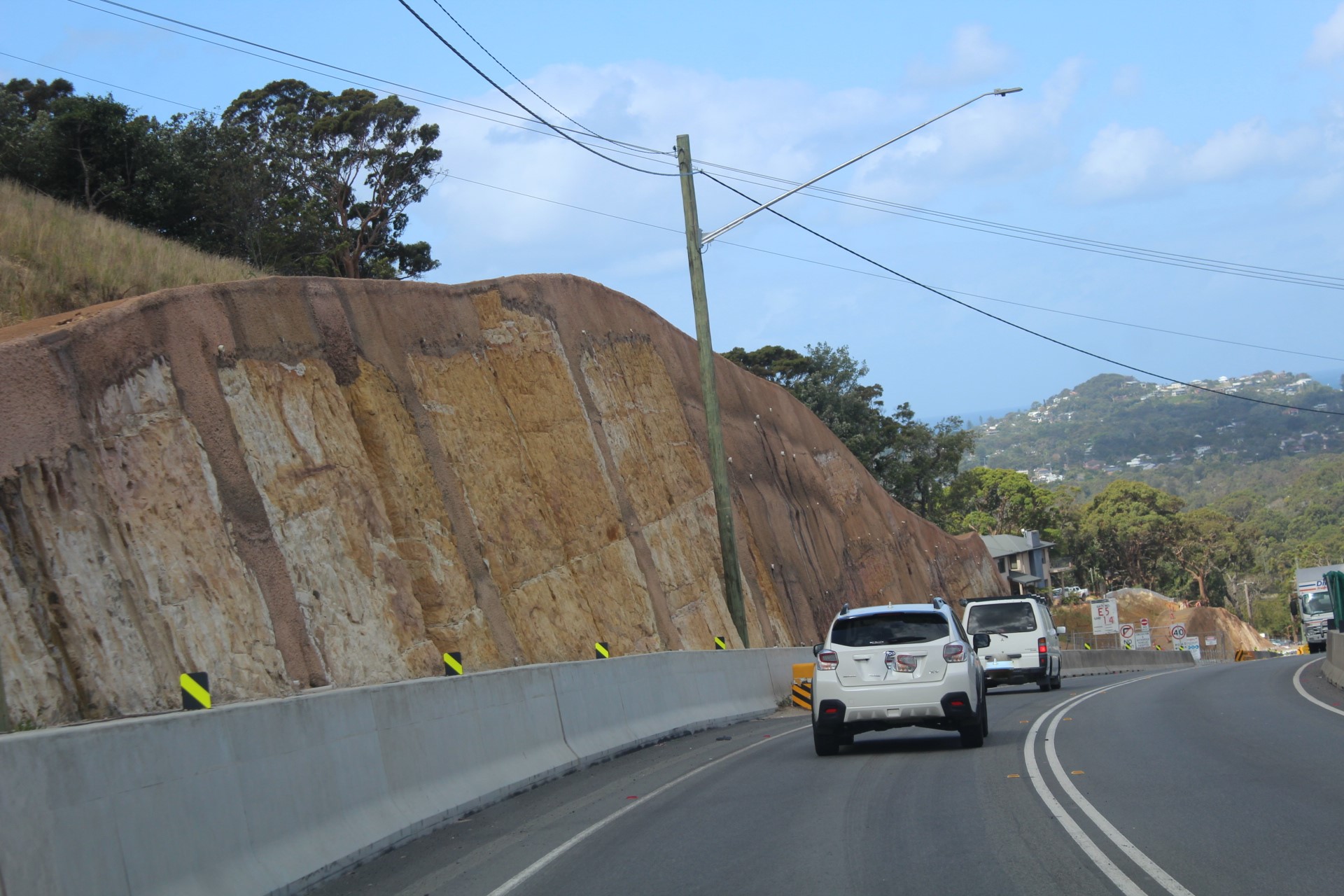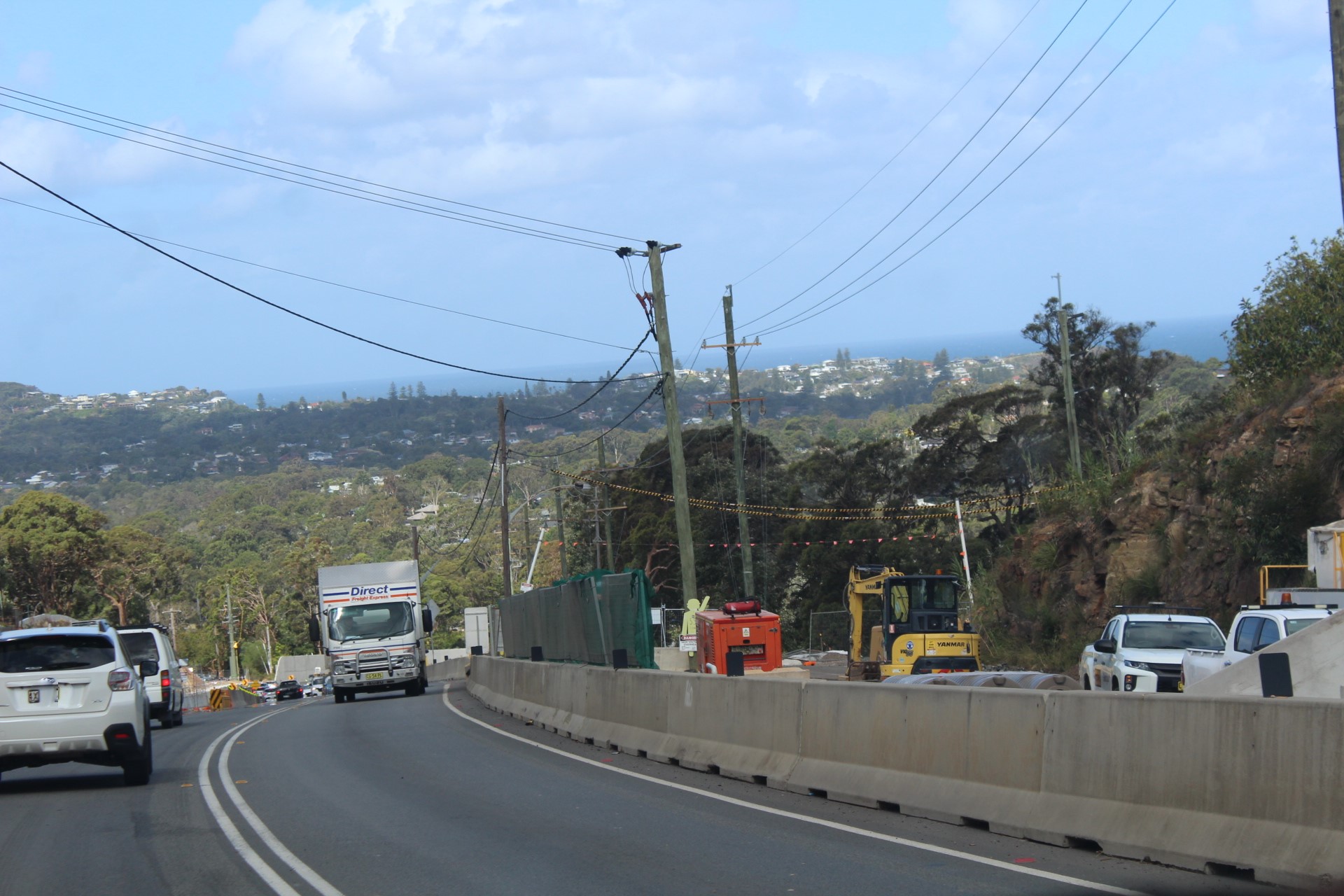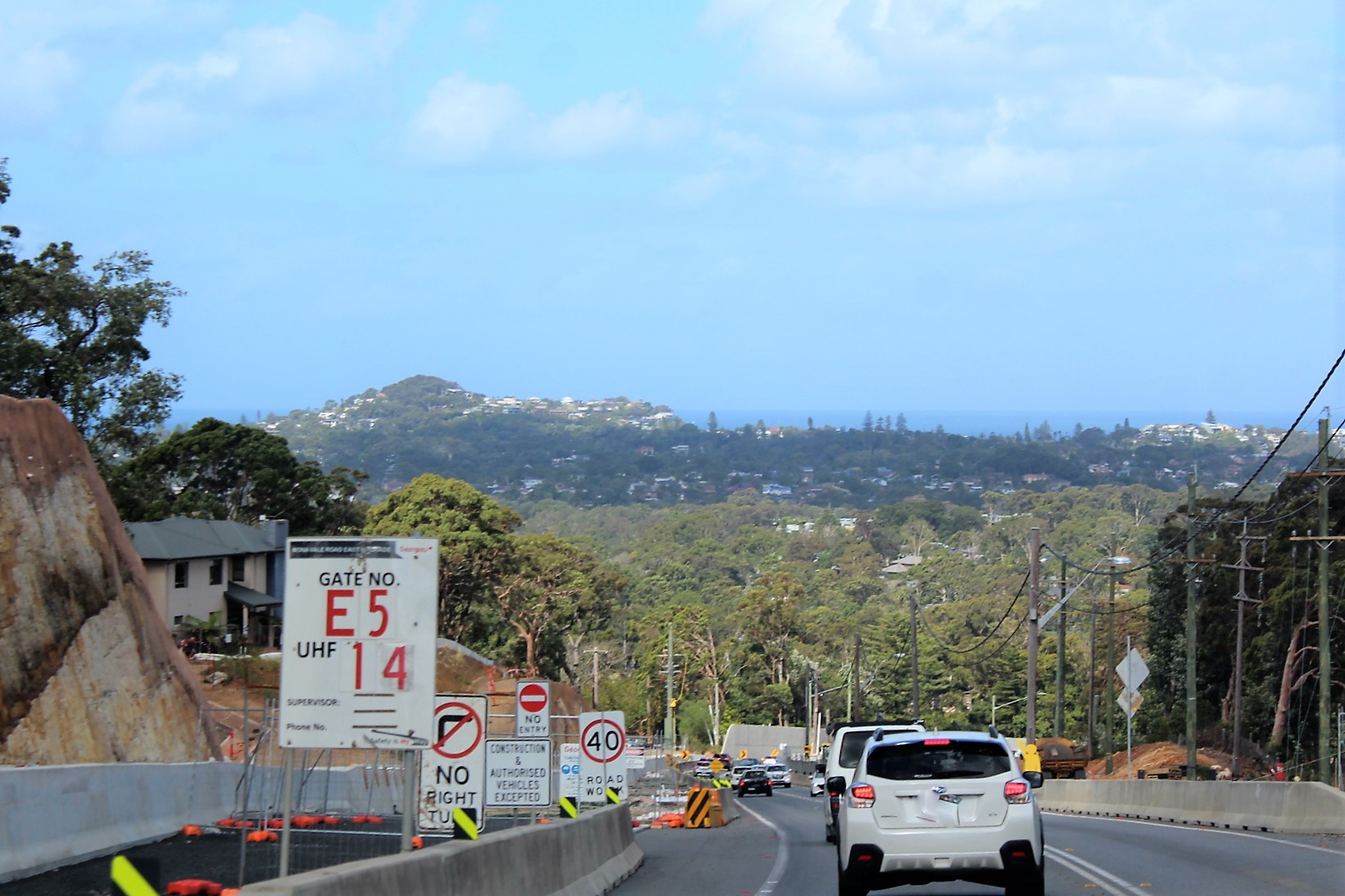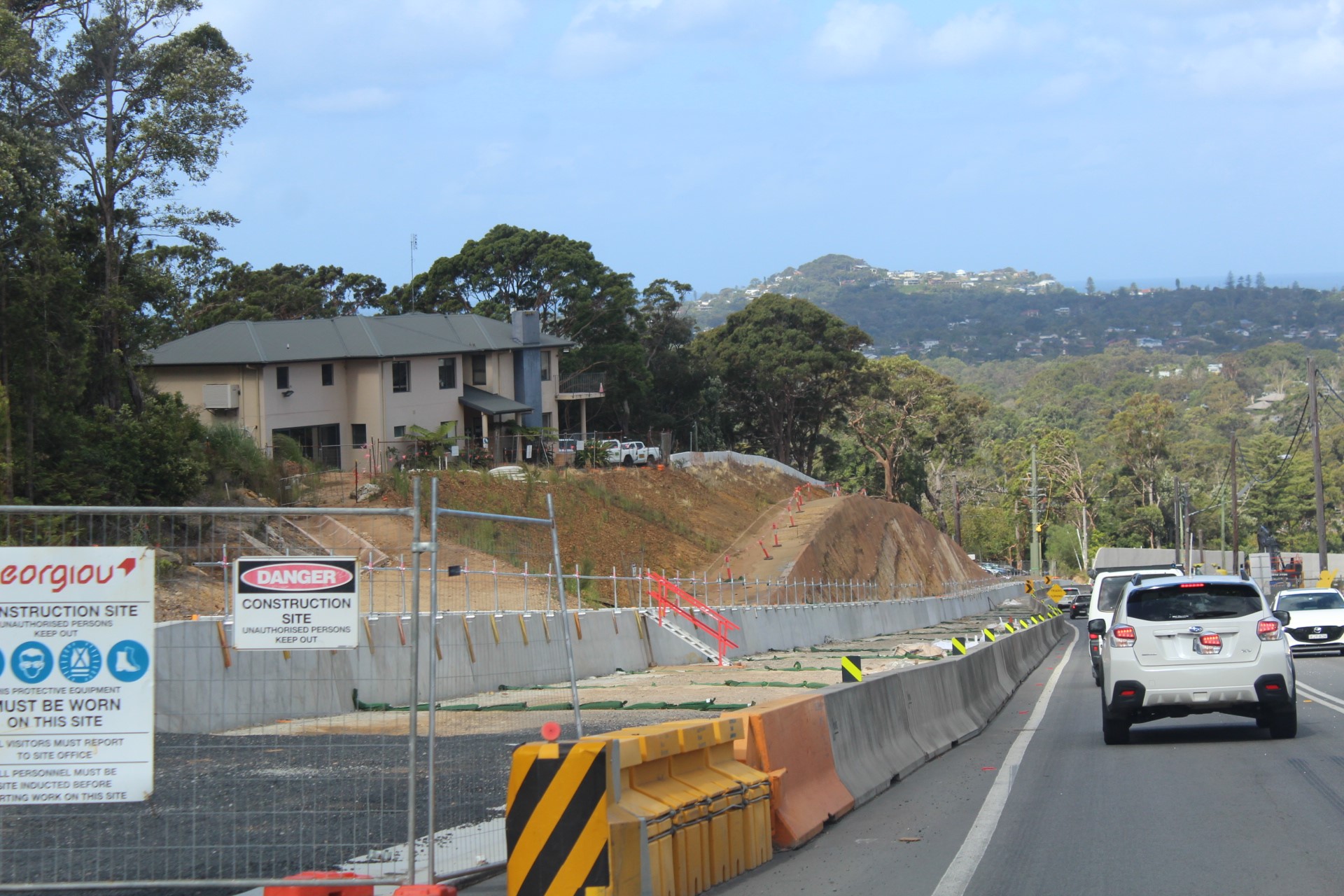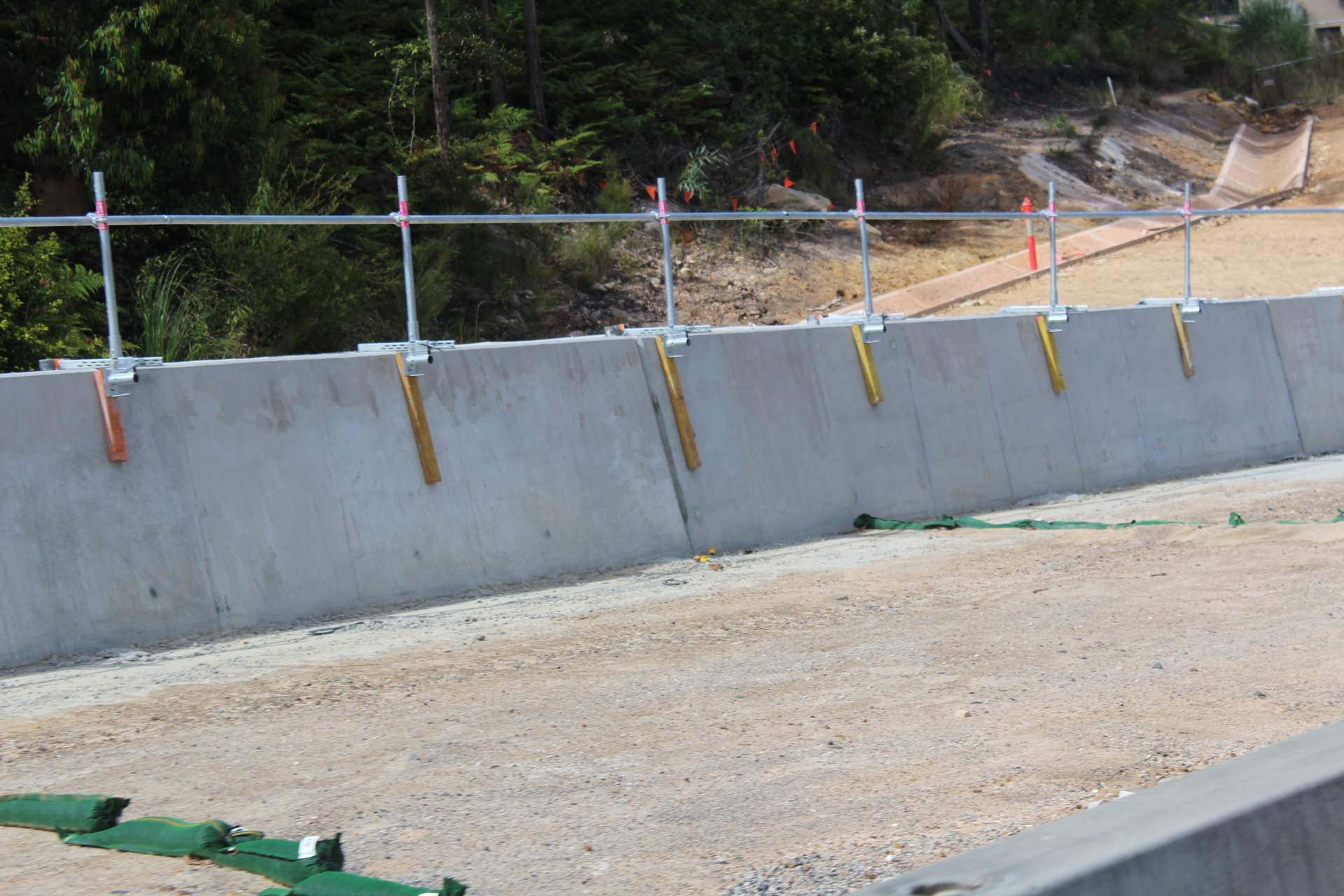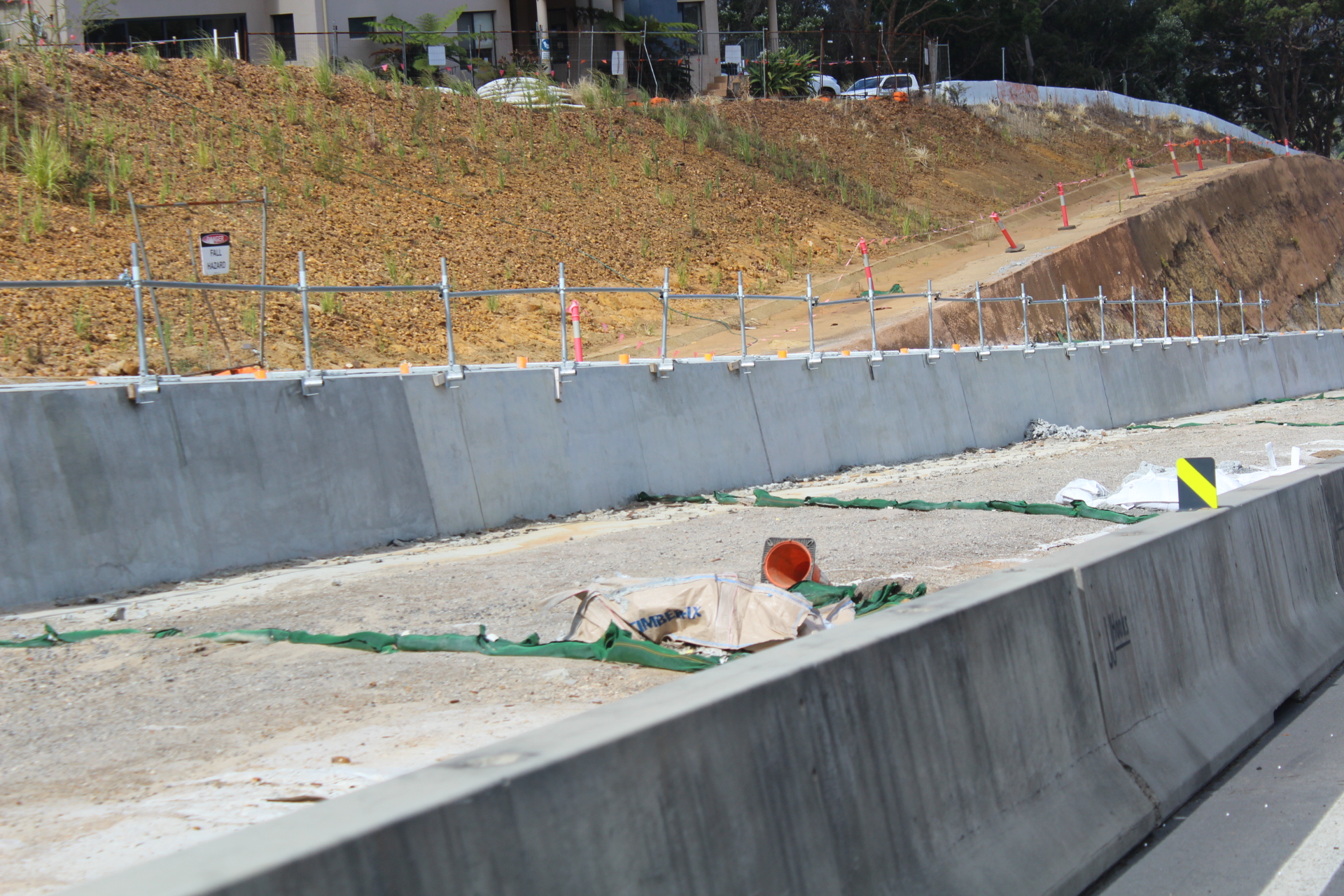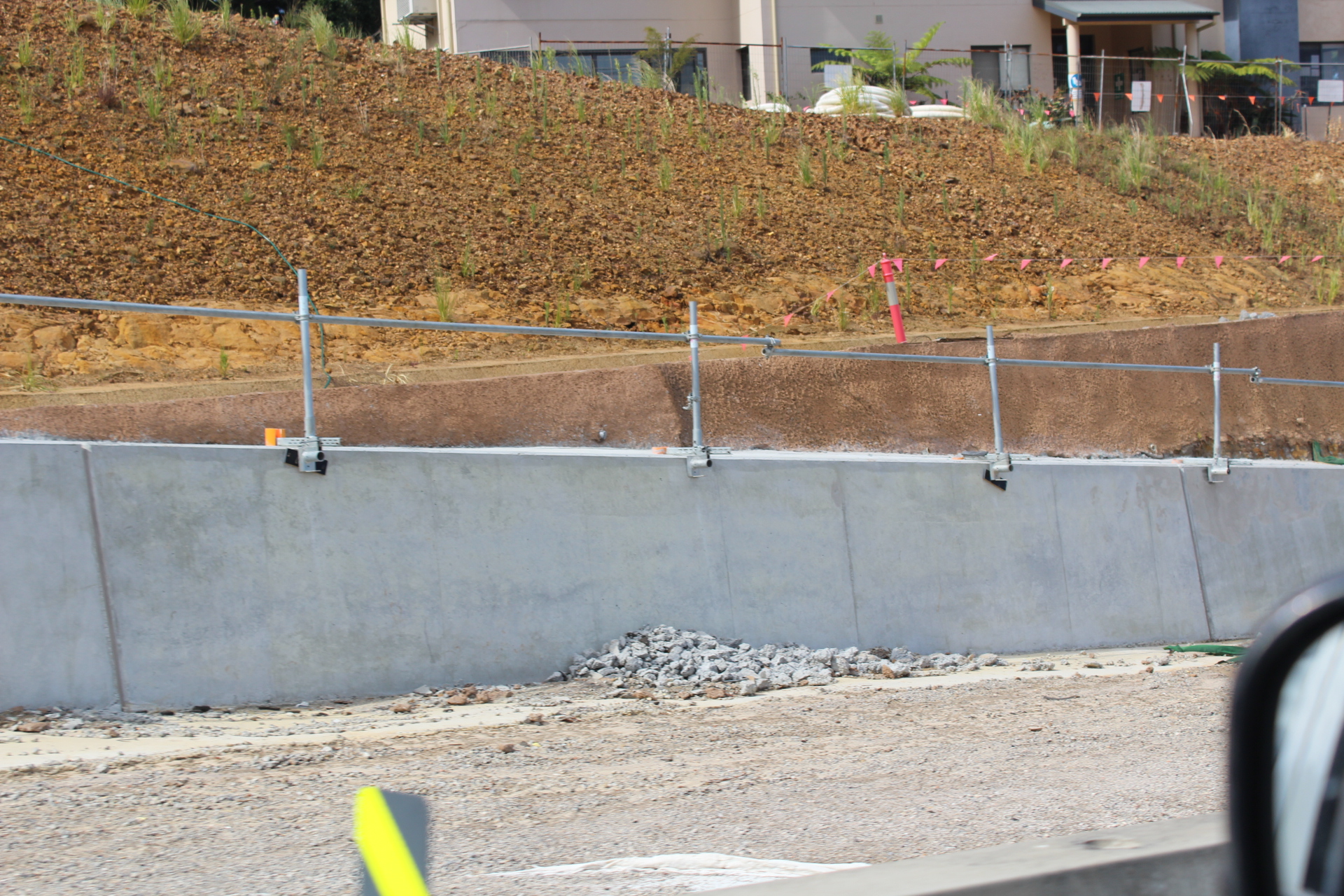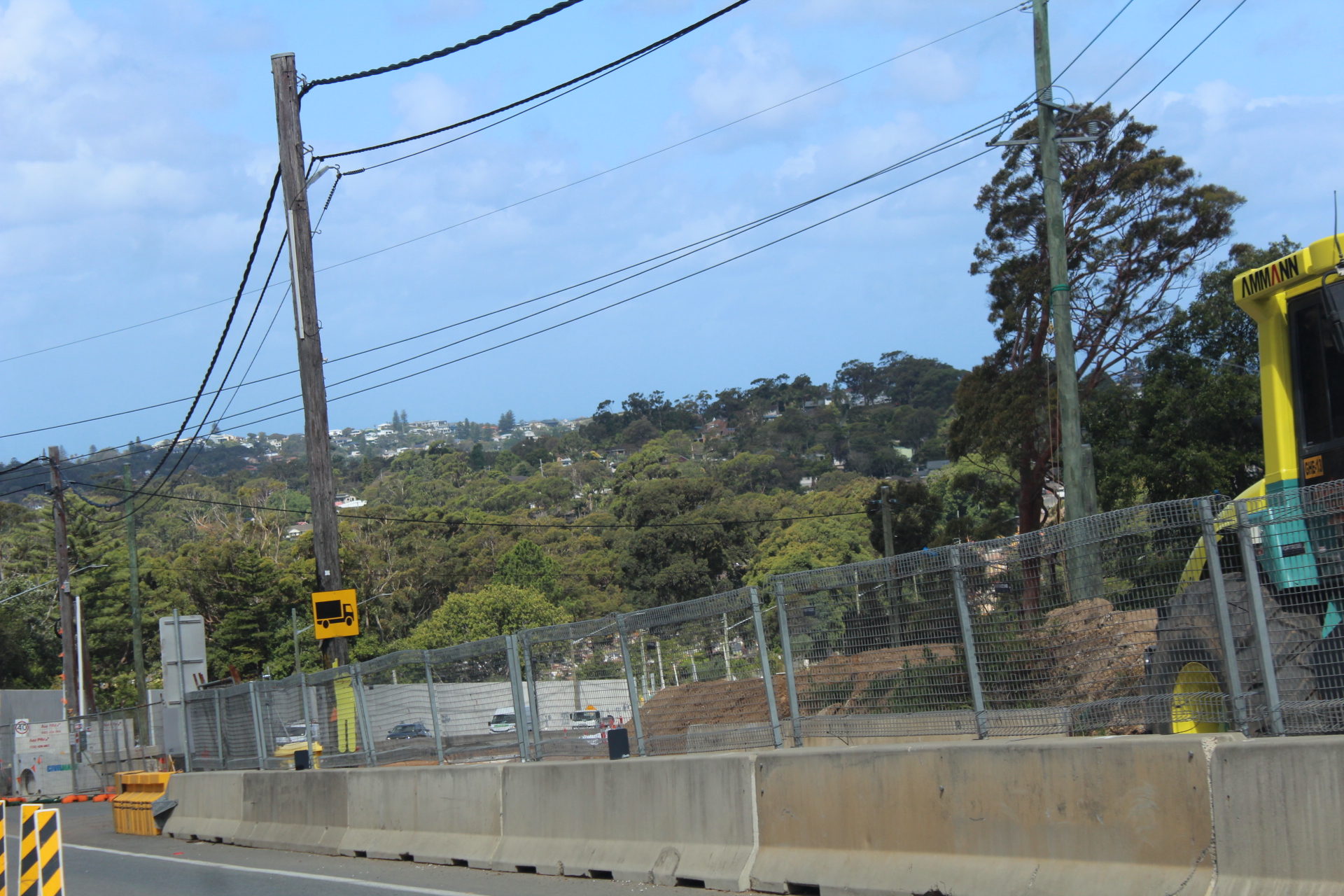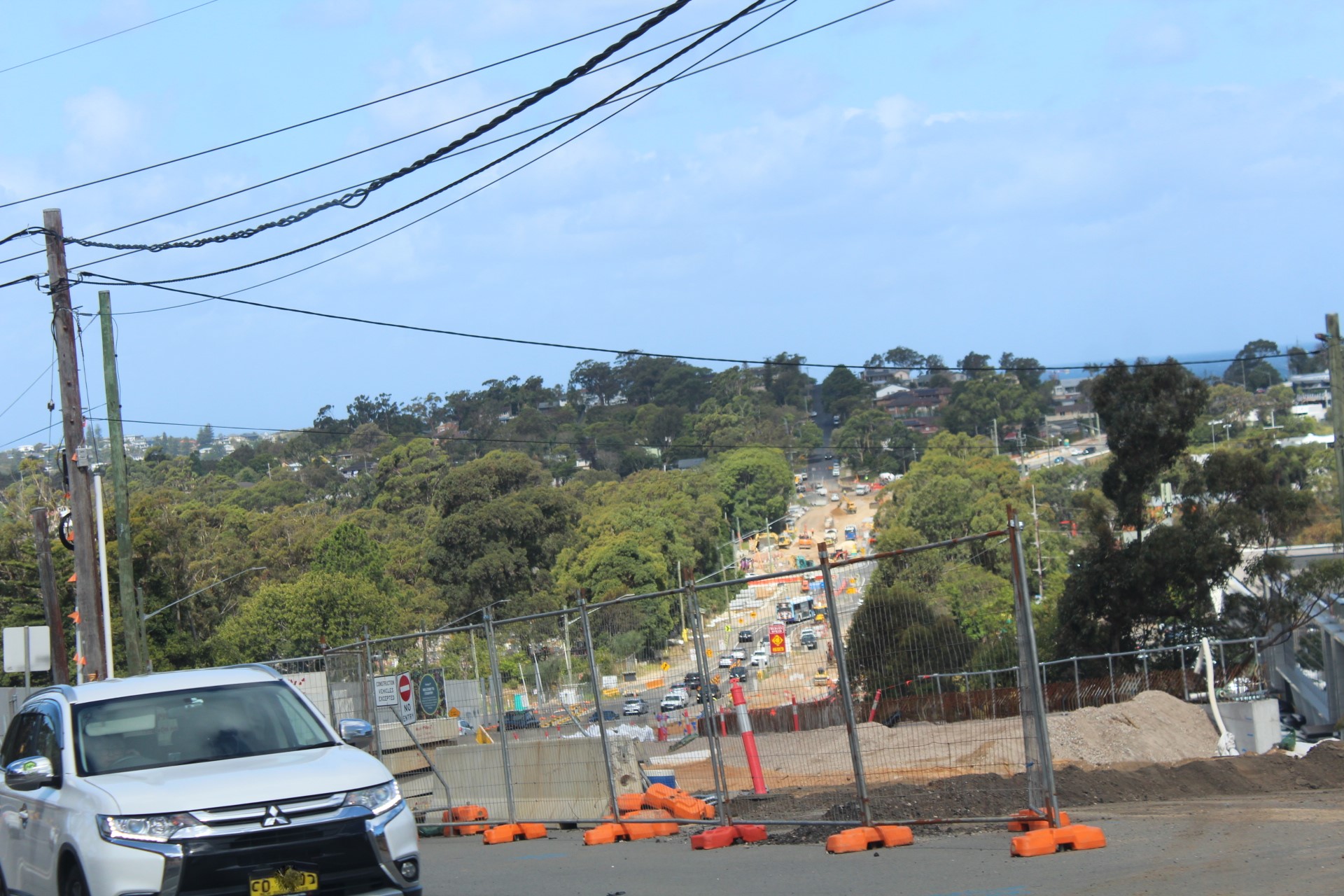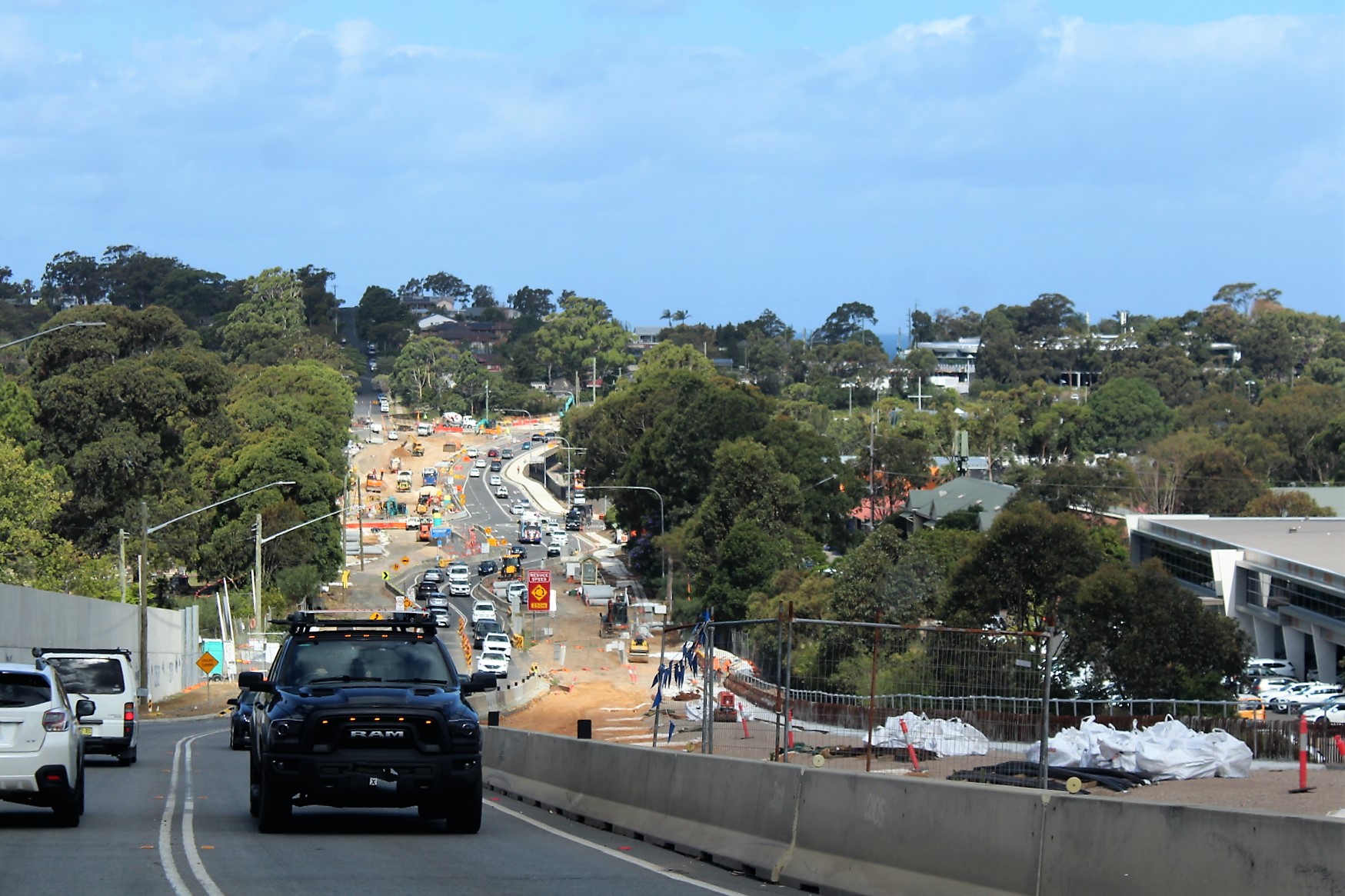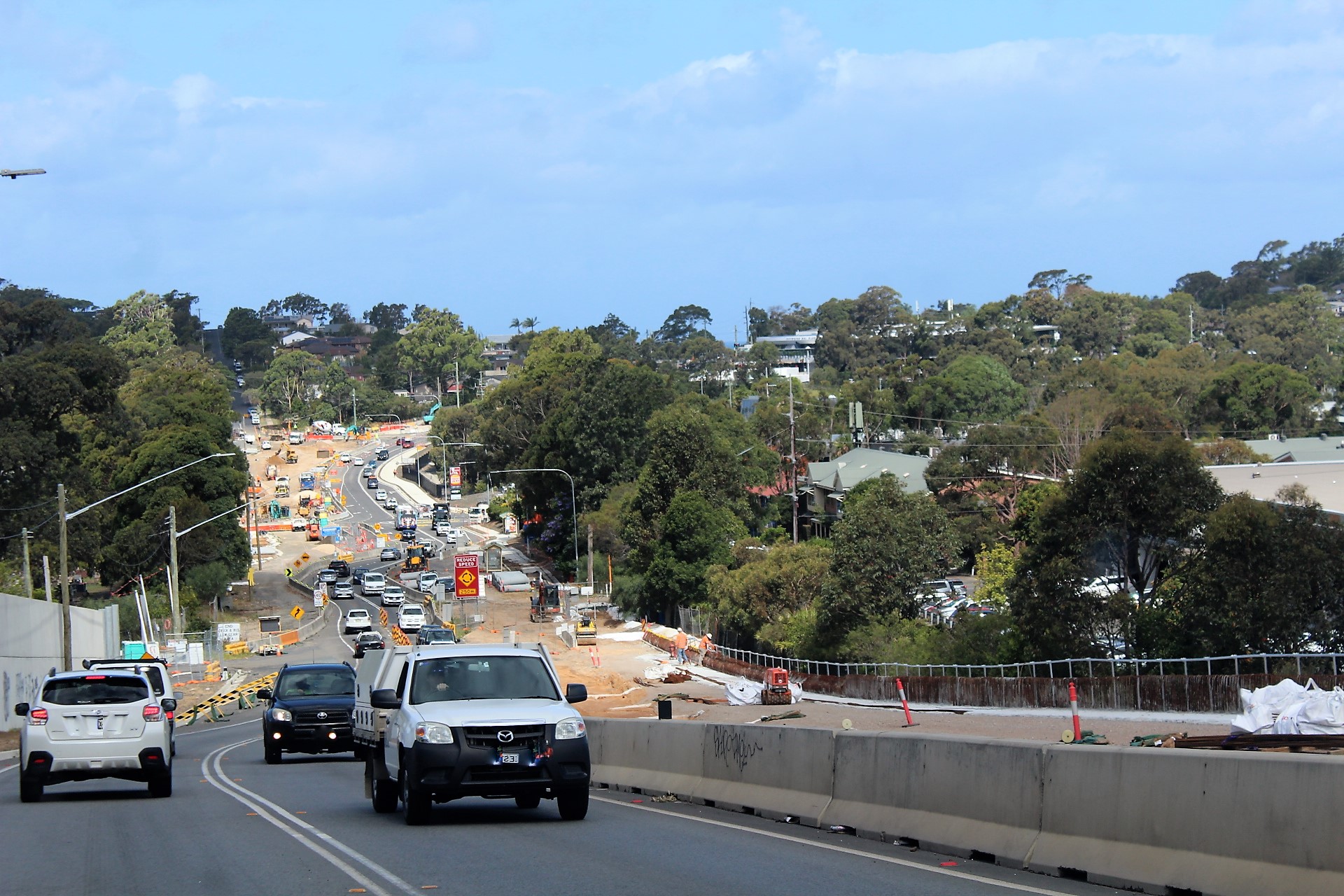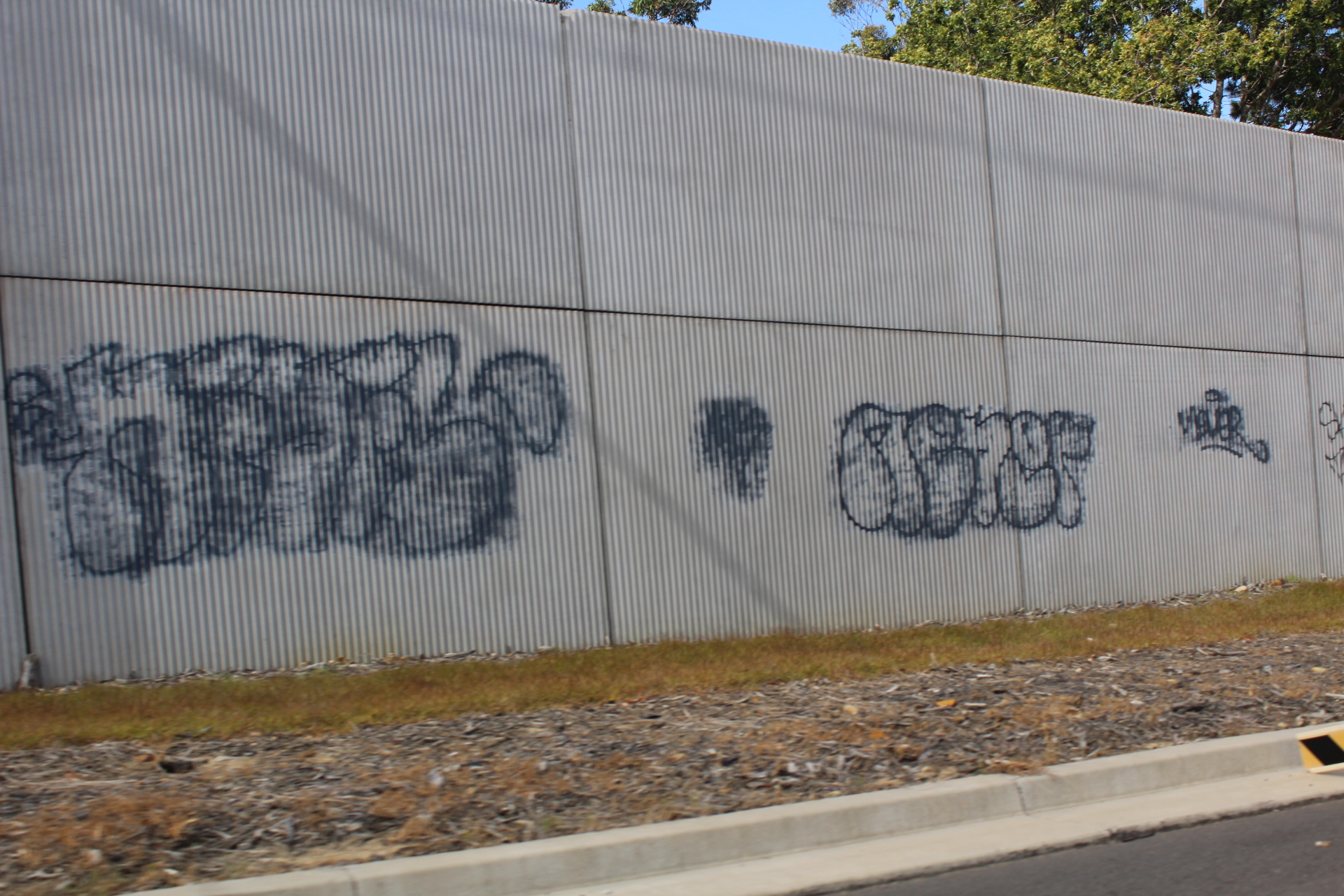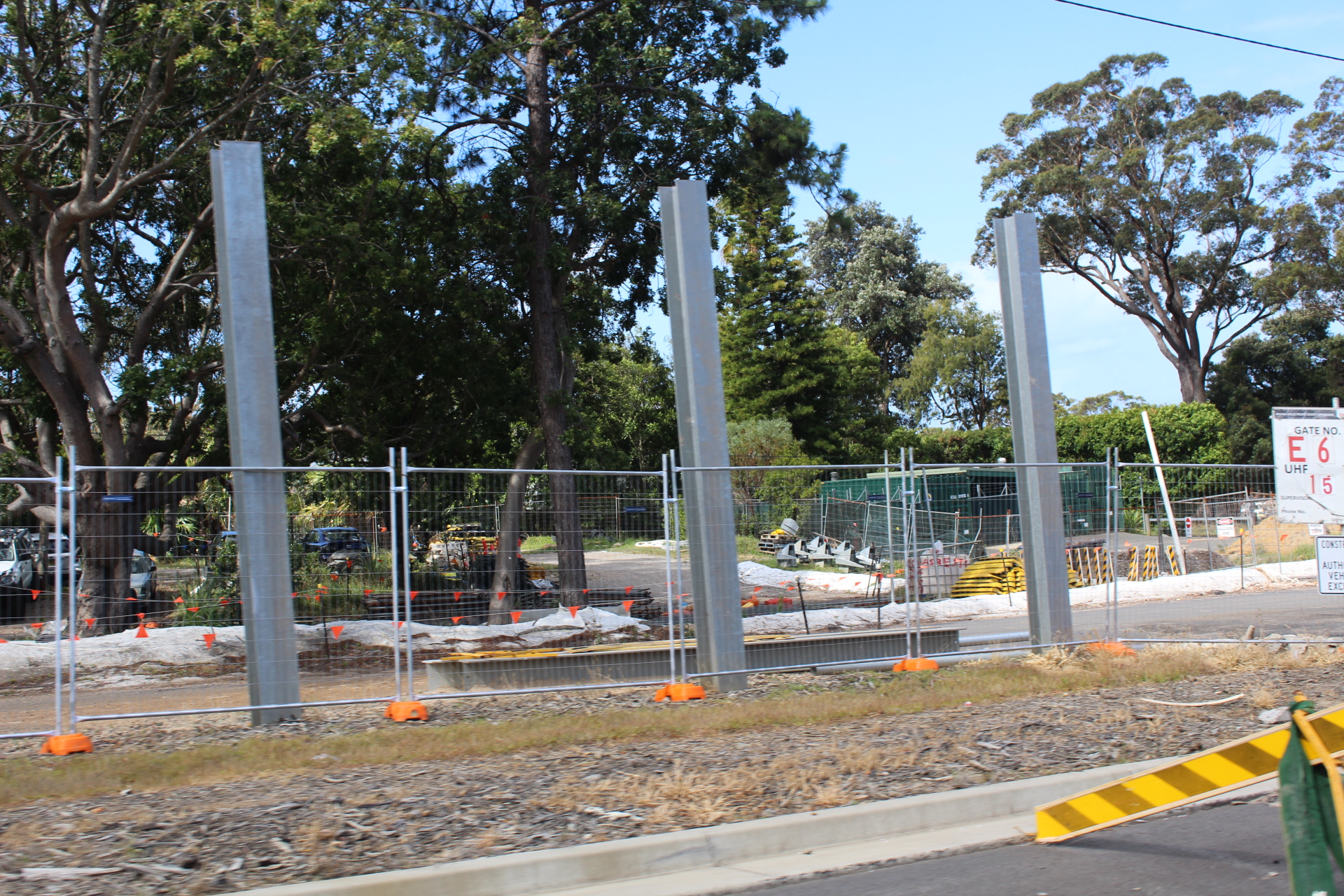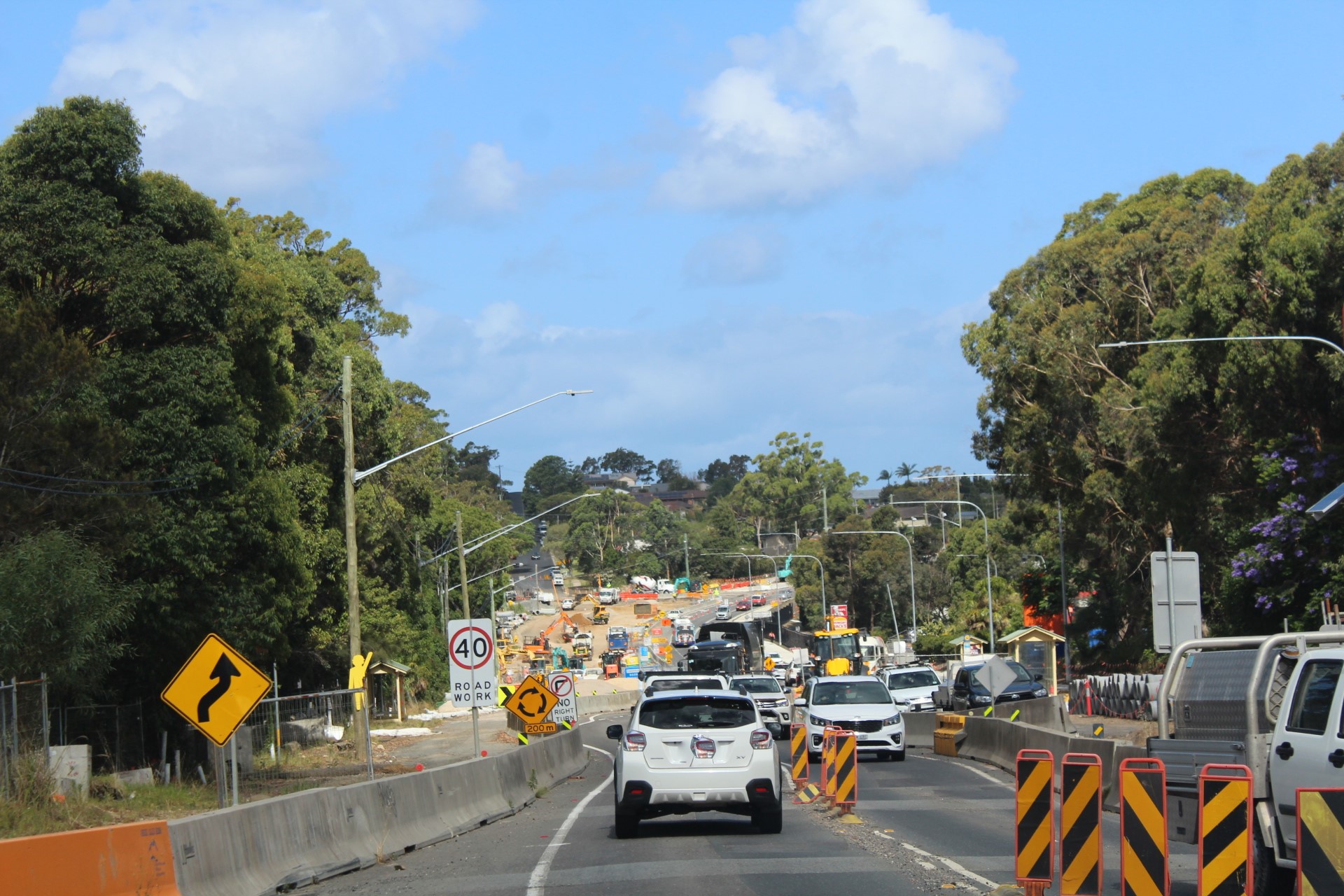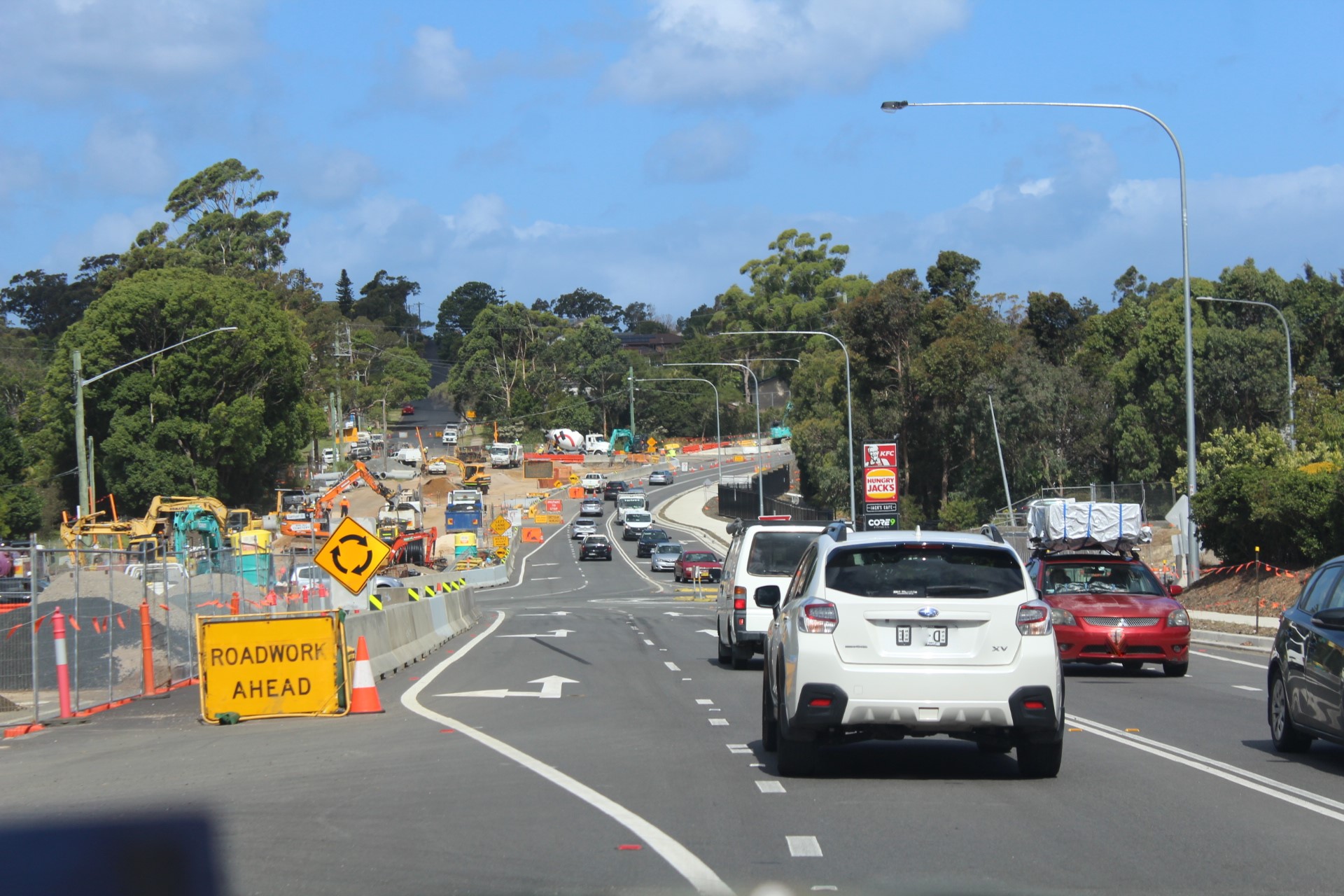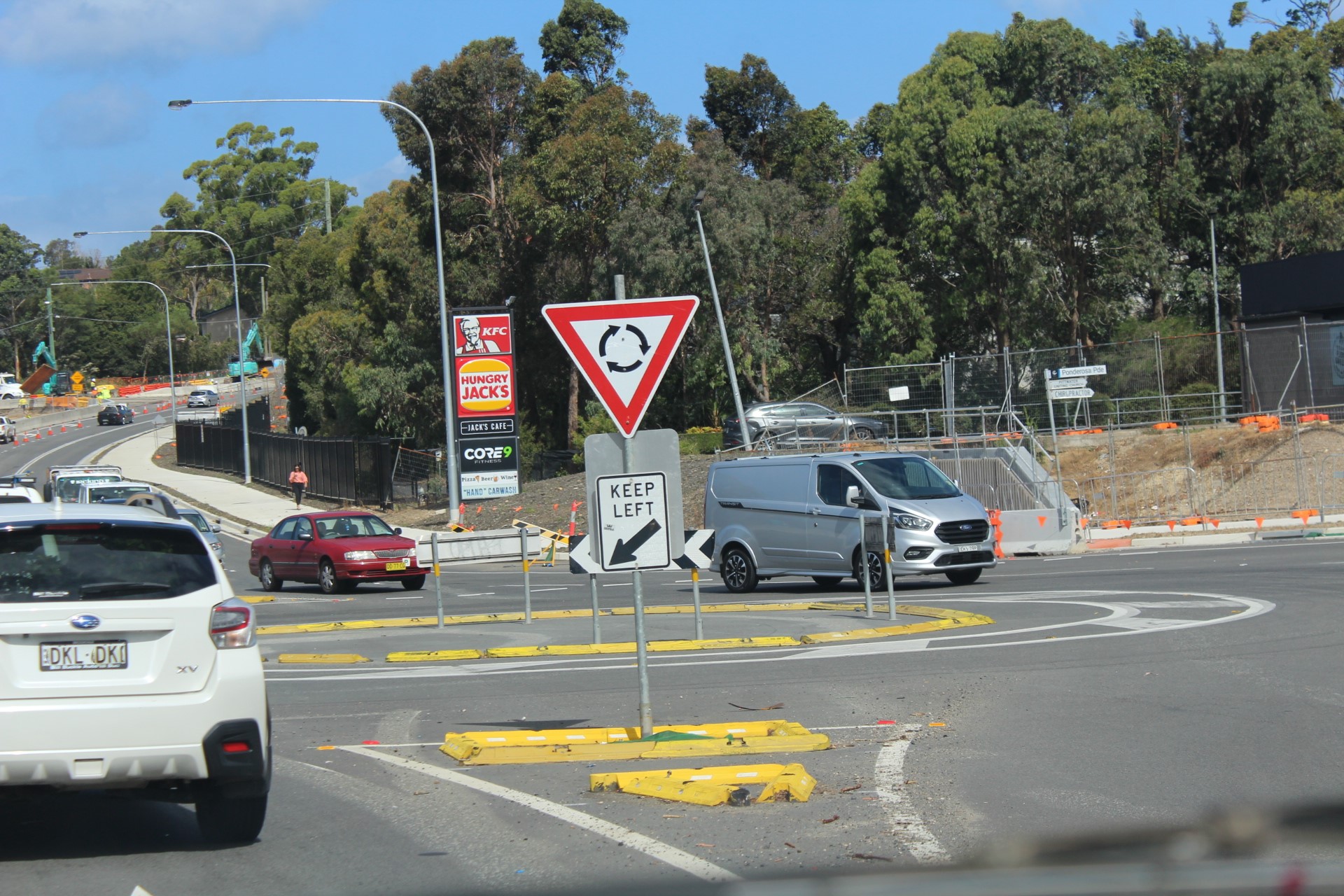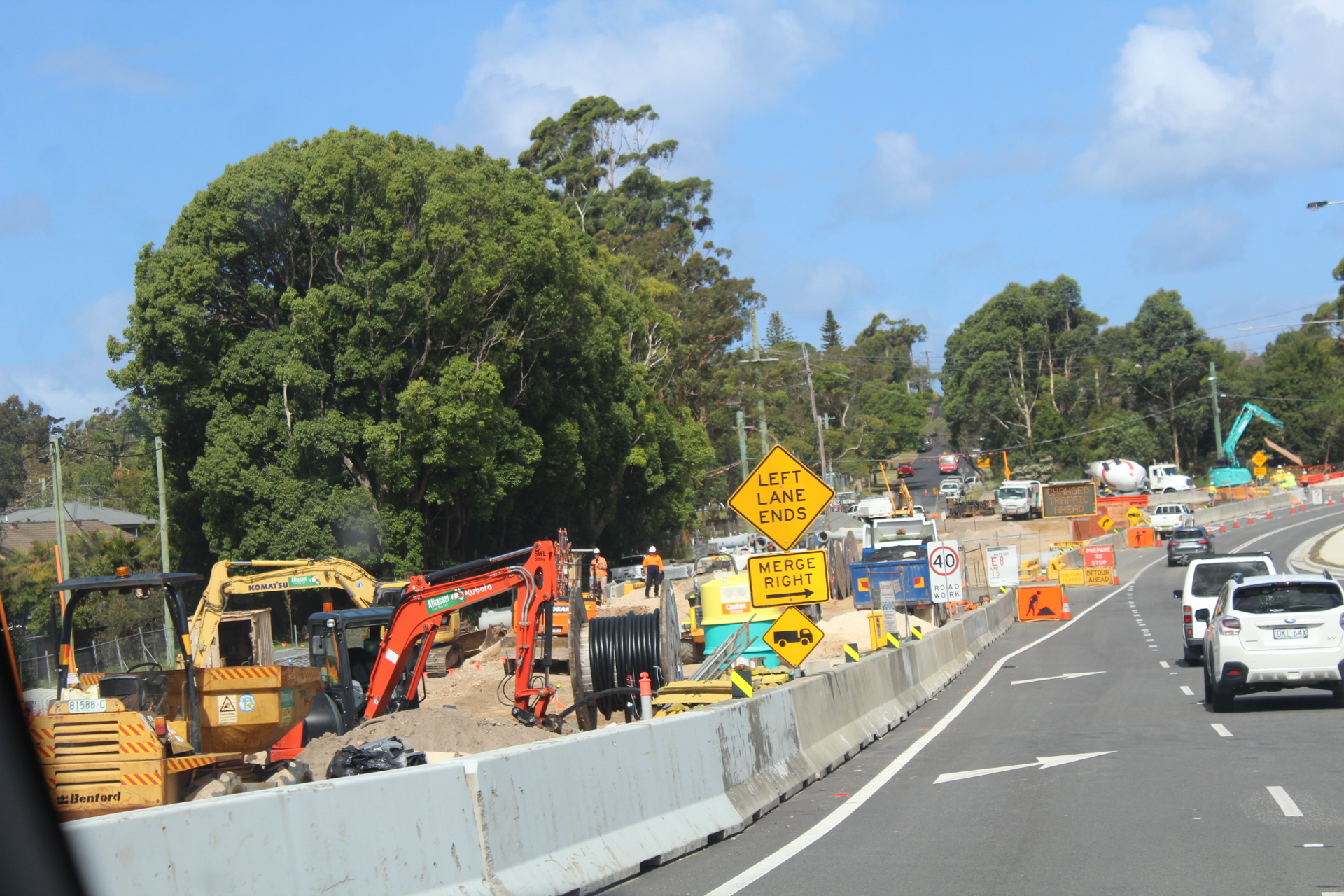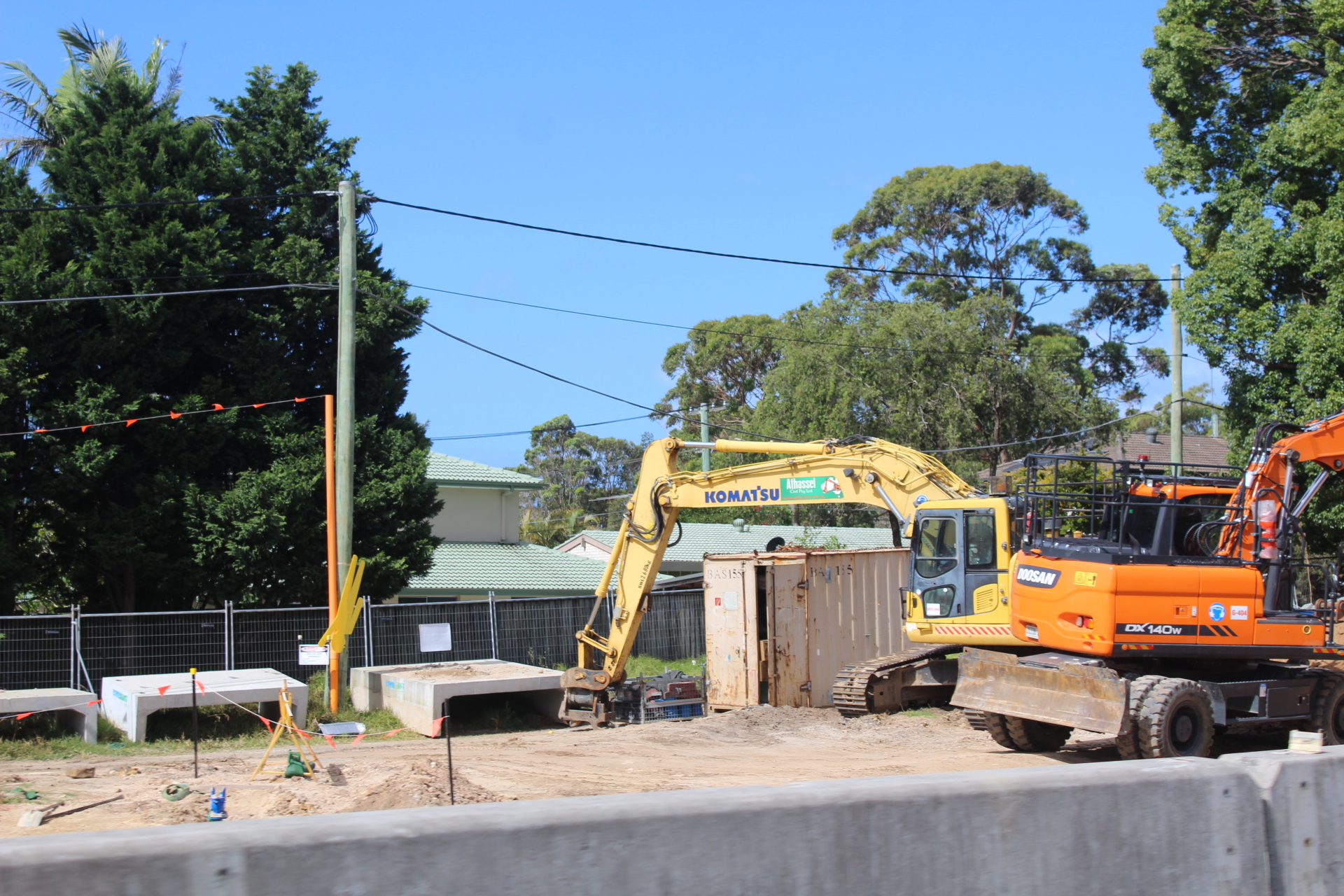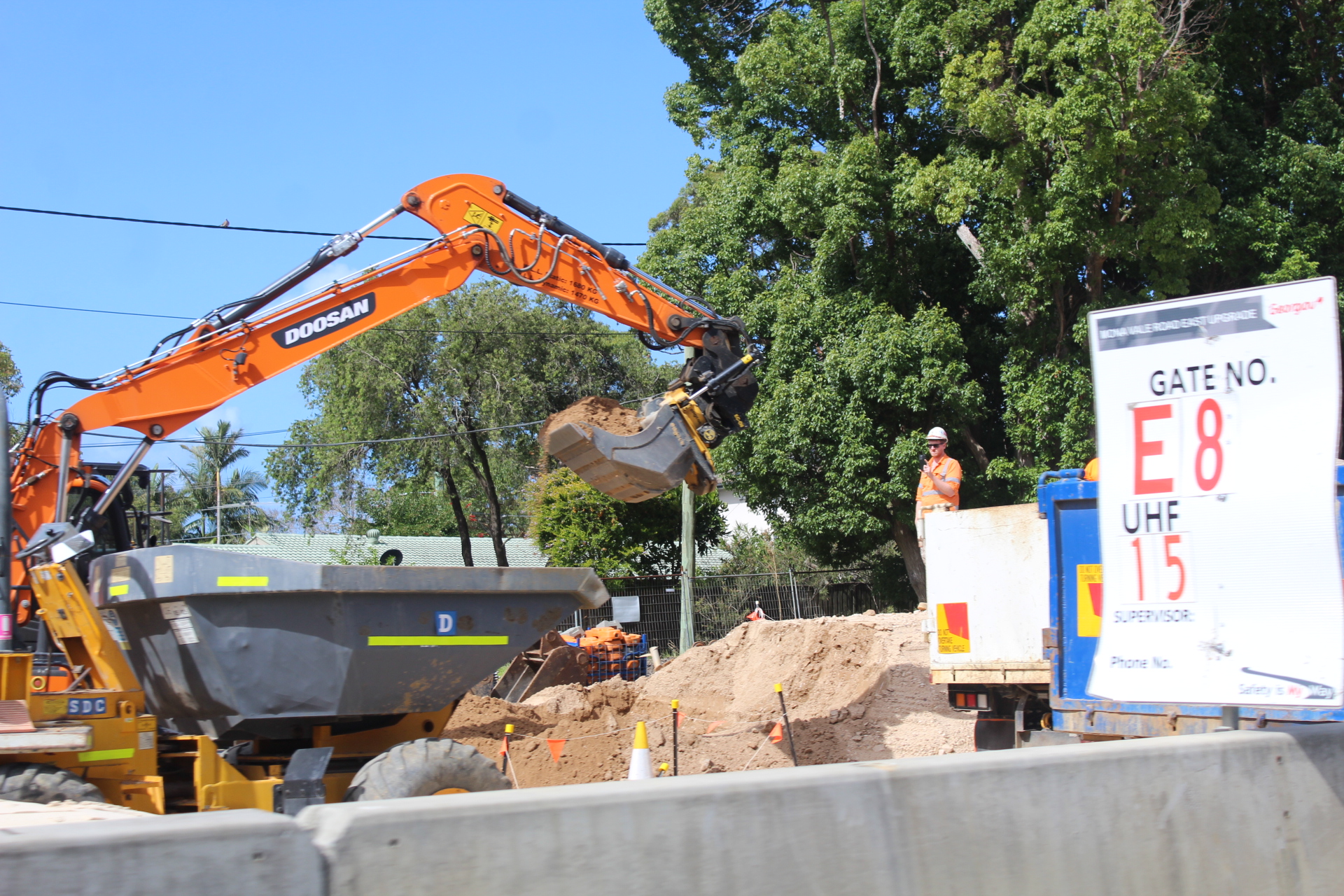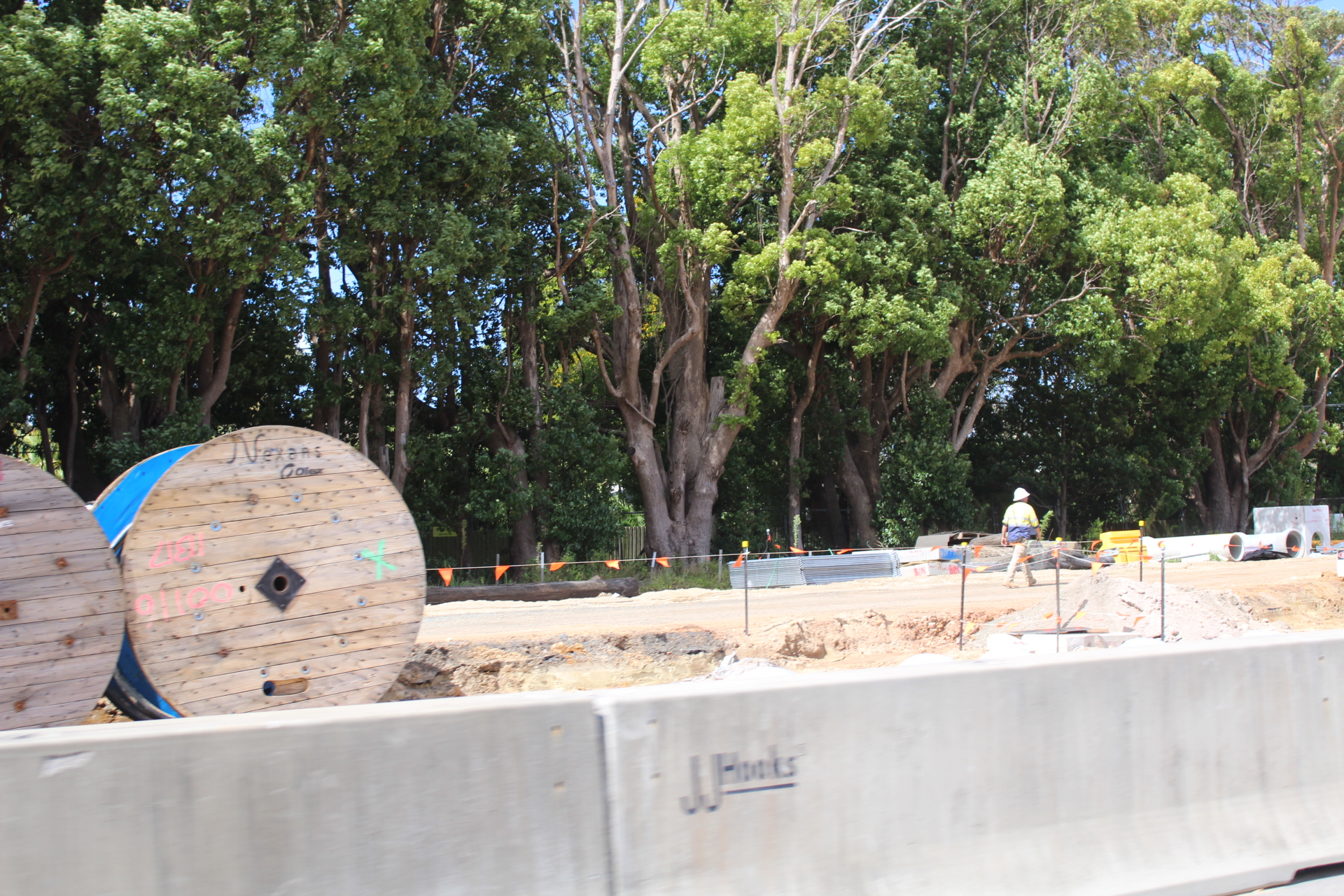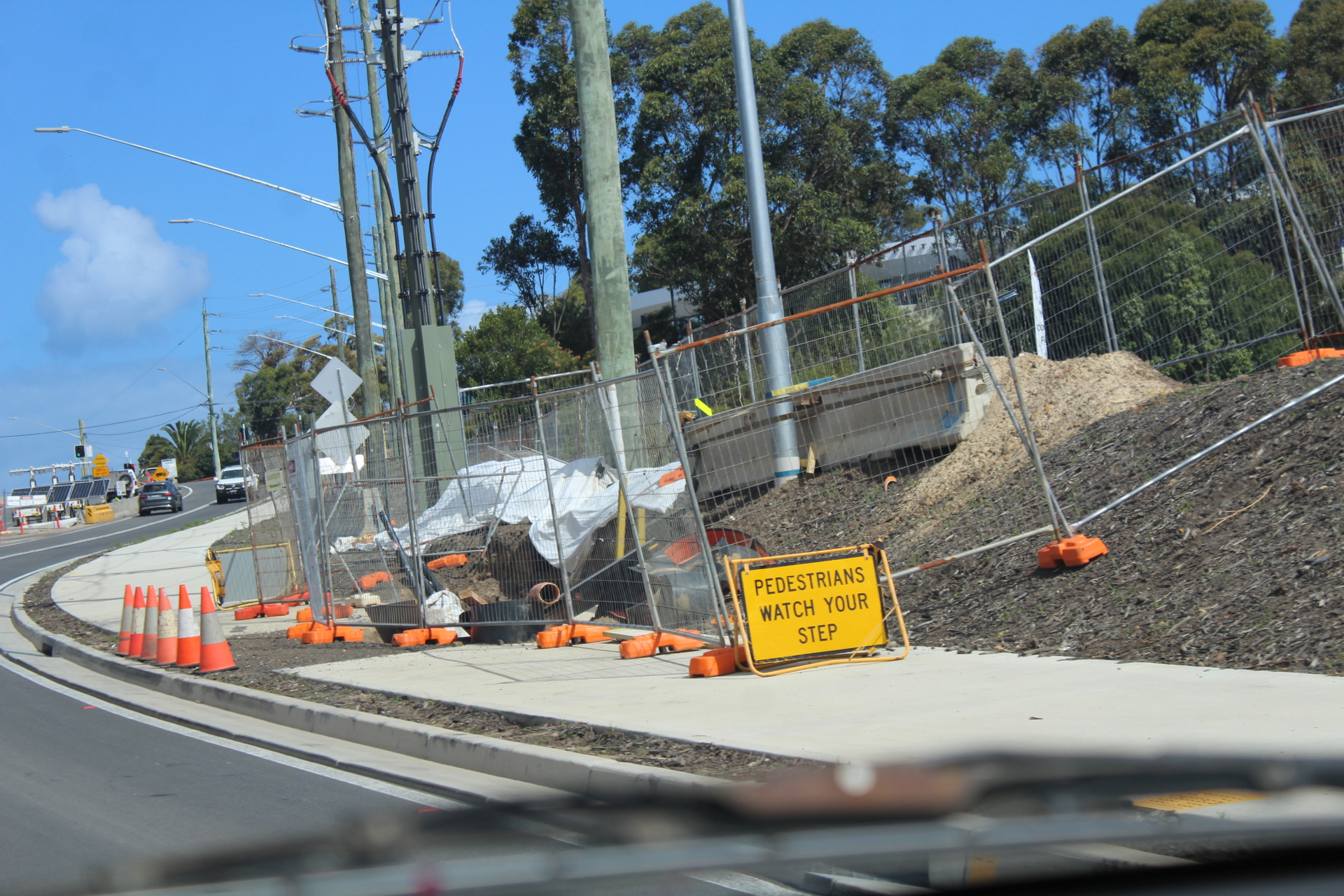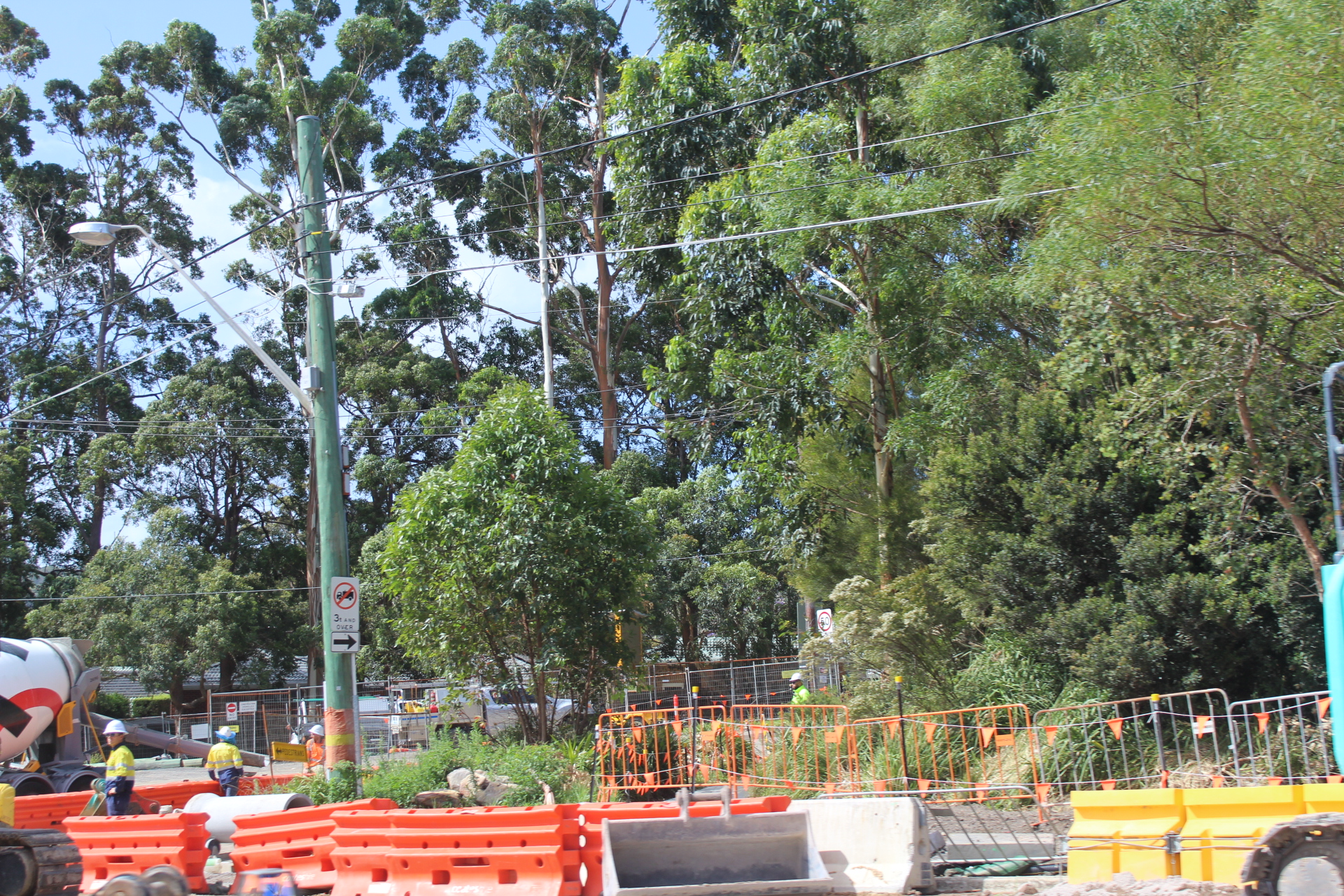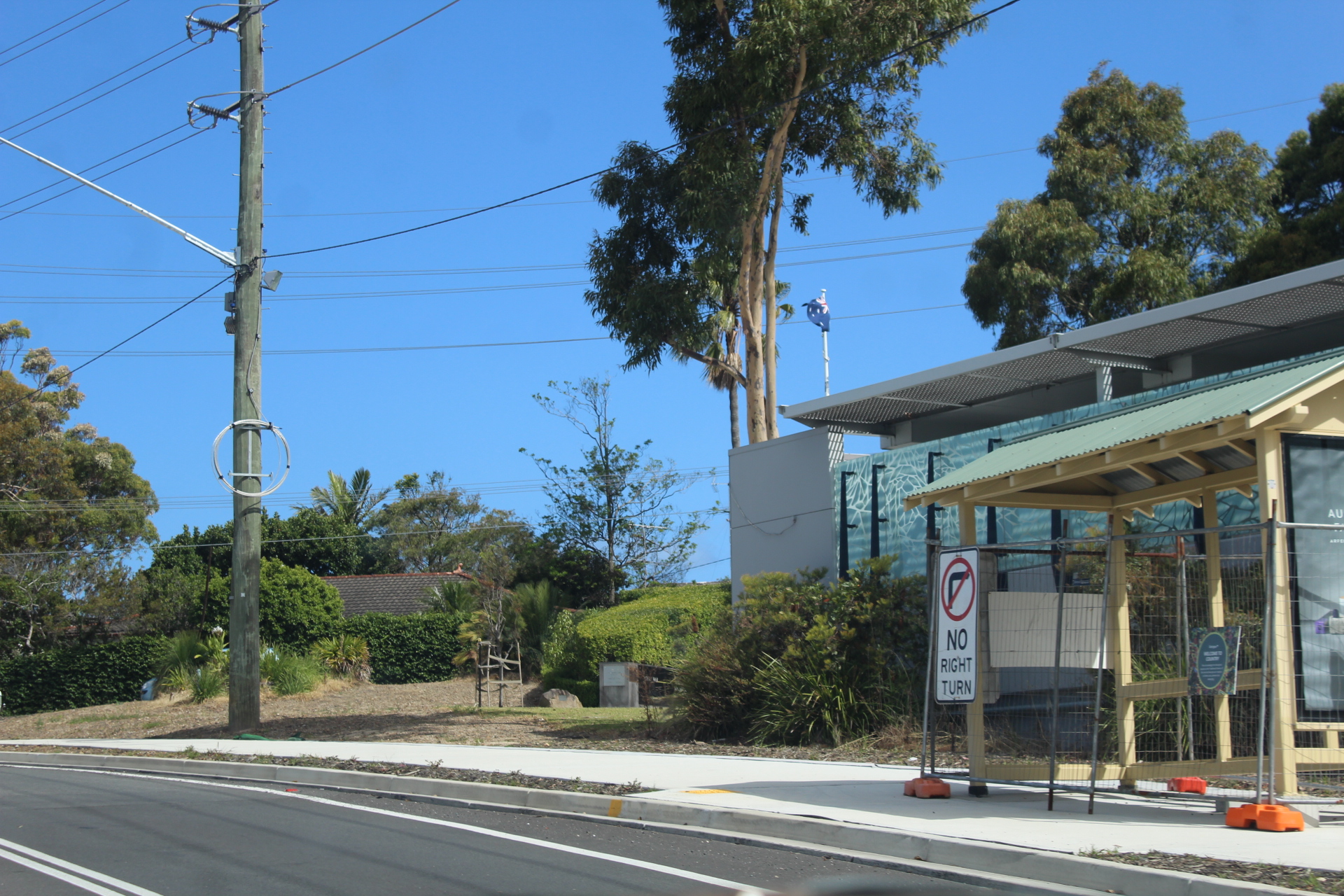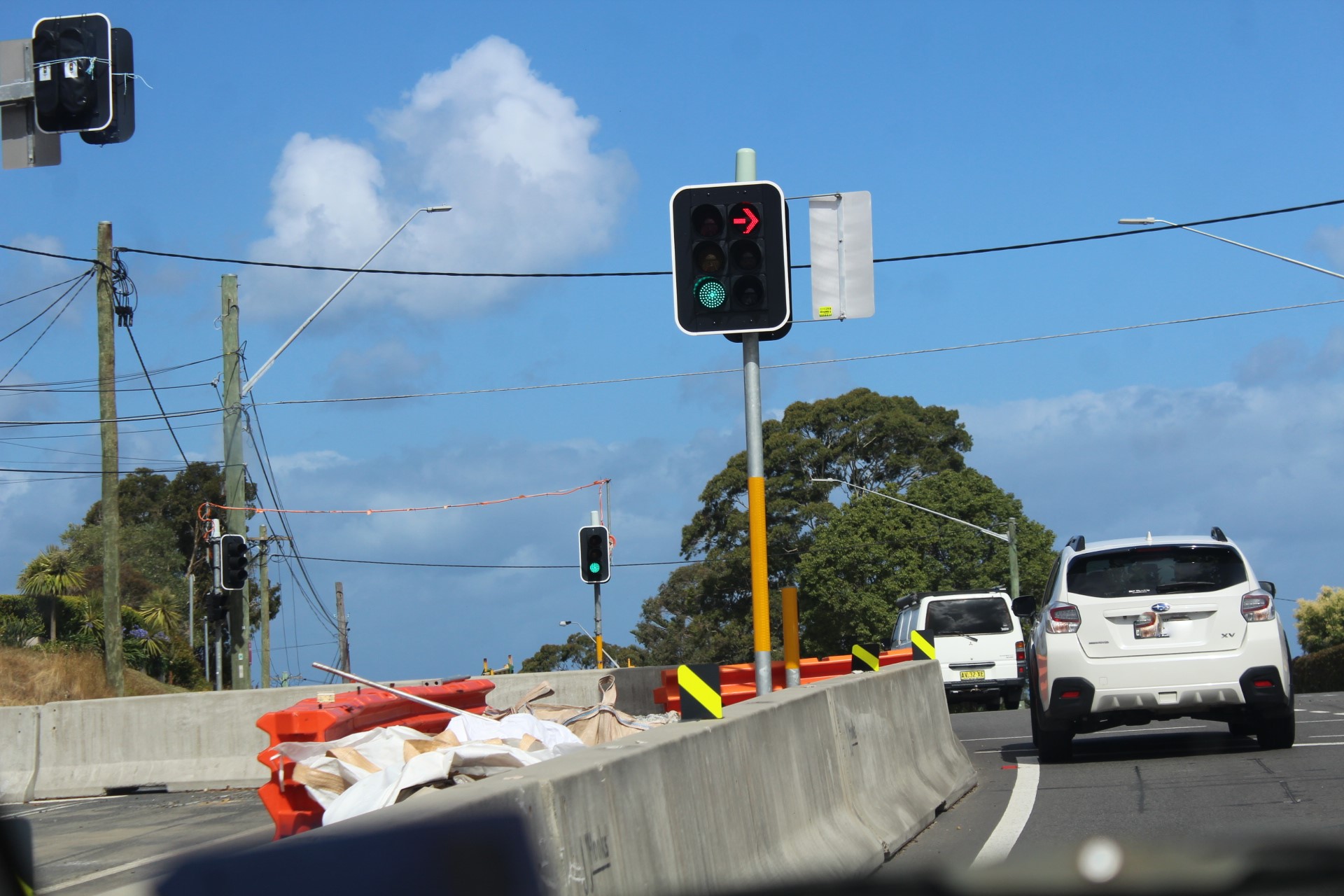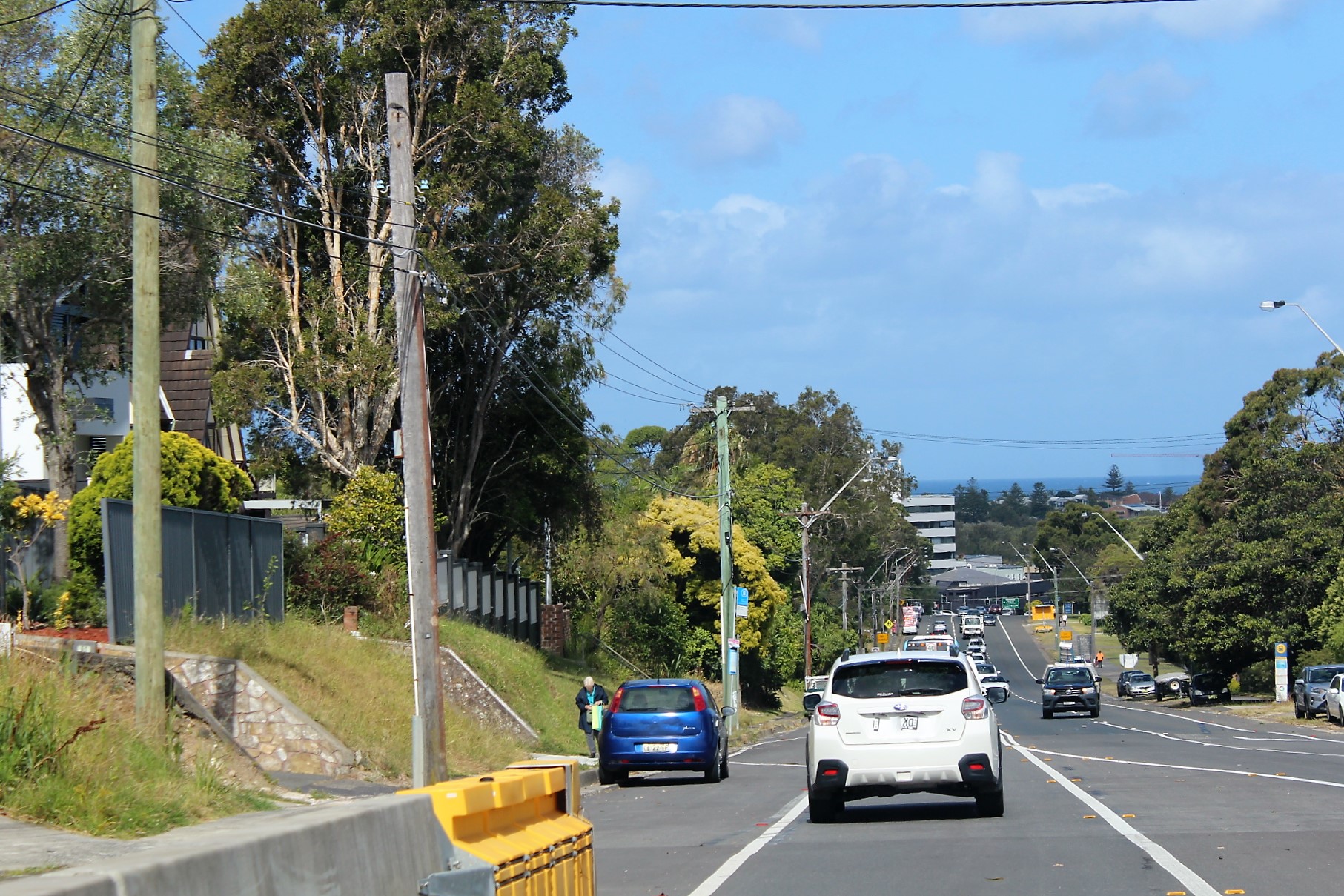 Mona Vale Road East Upgrade: Photos Taken April 9 2023
Heading east on return sequence only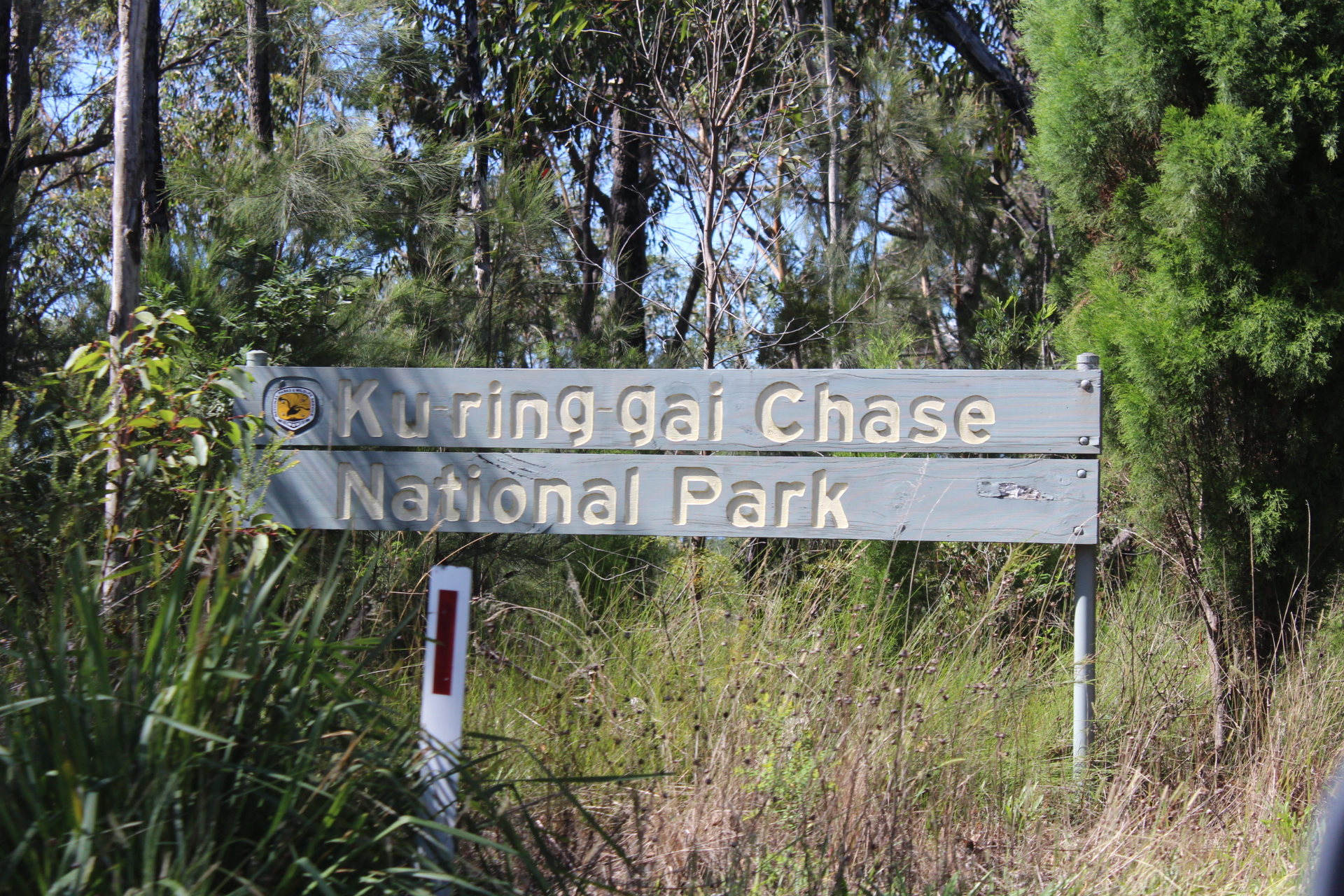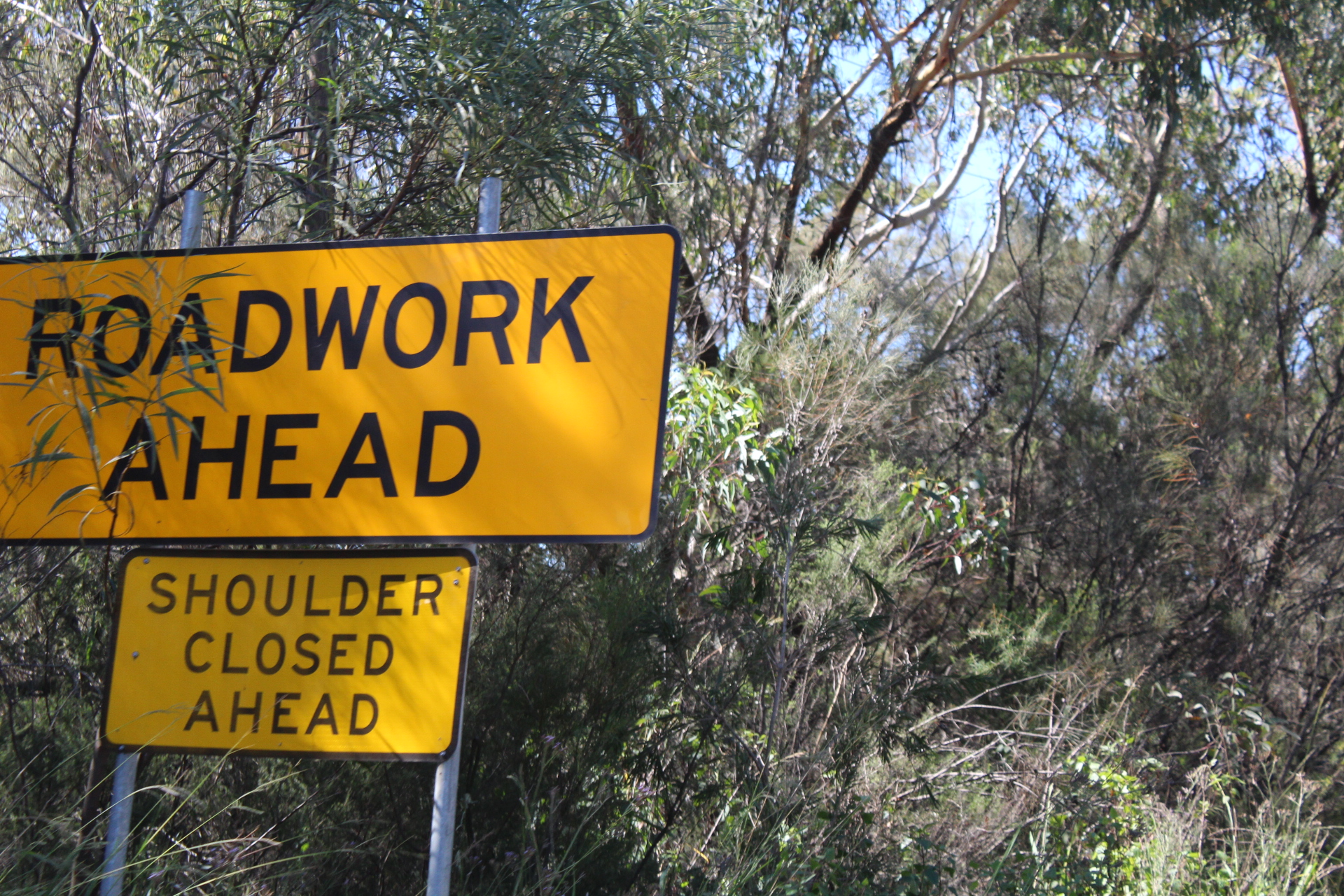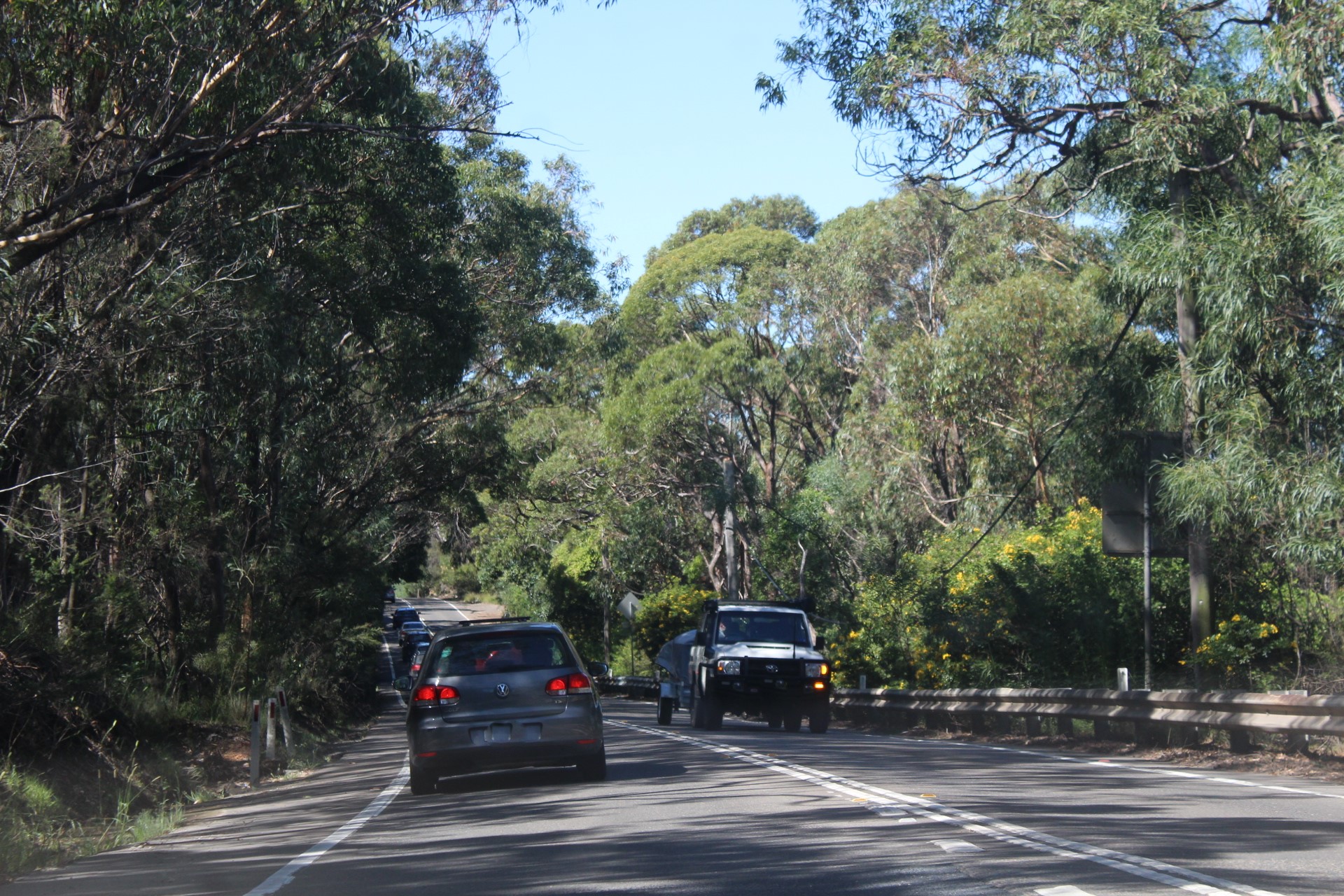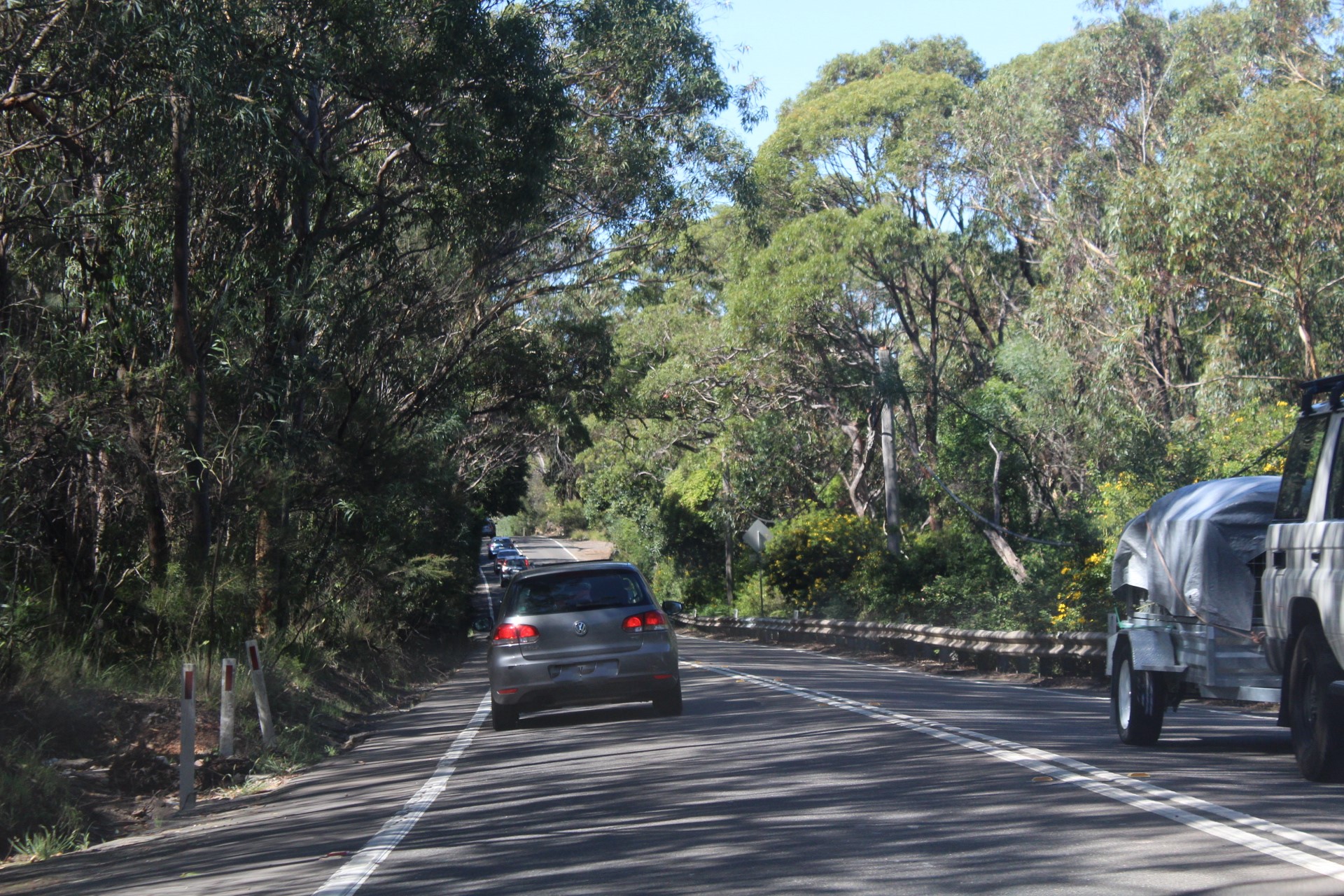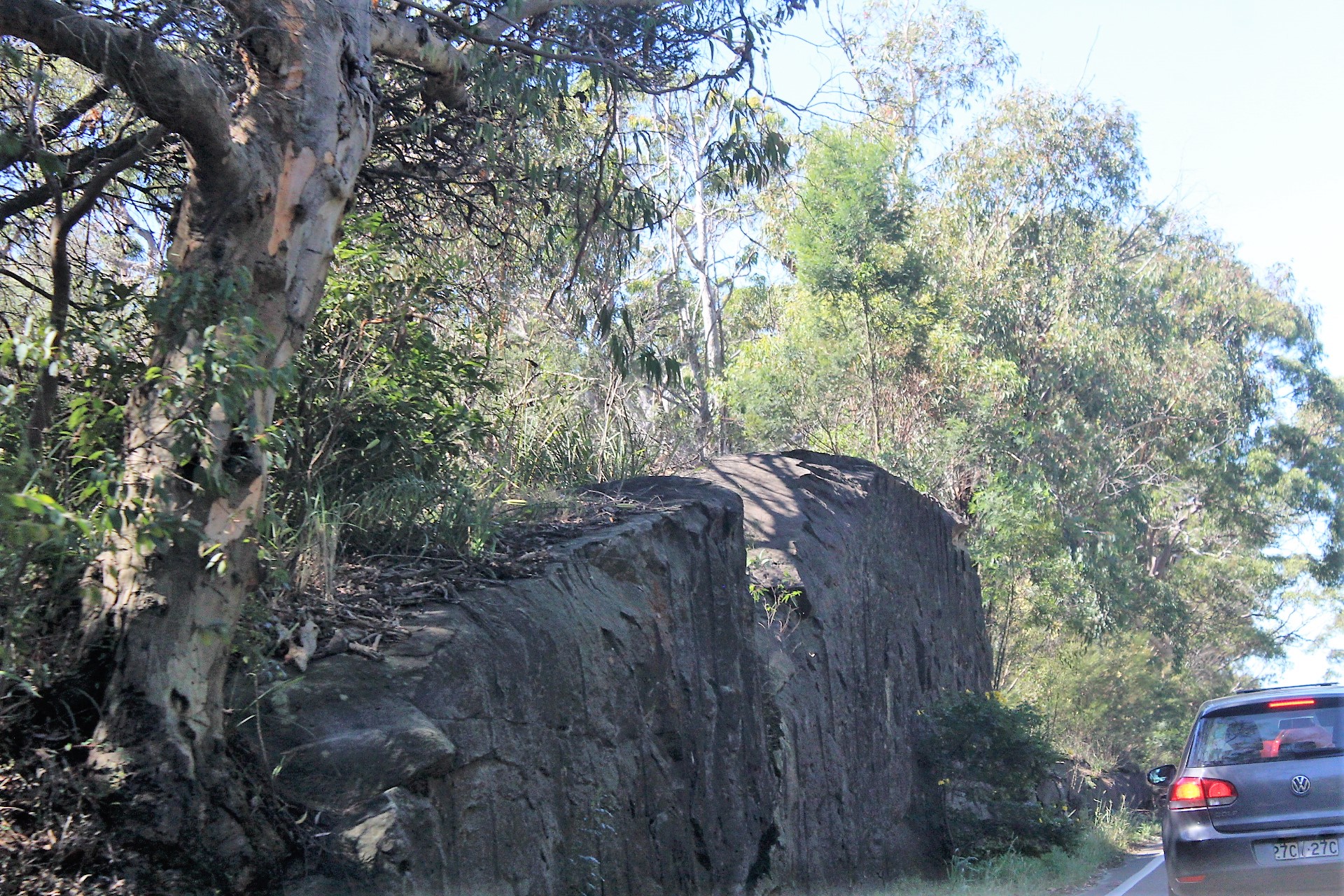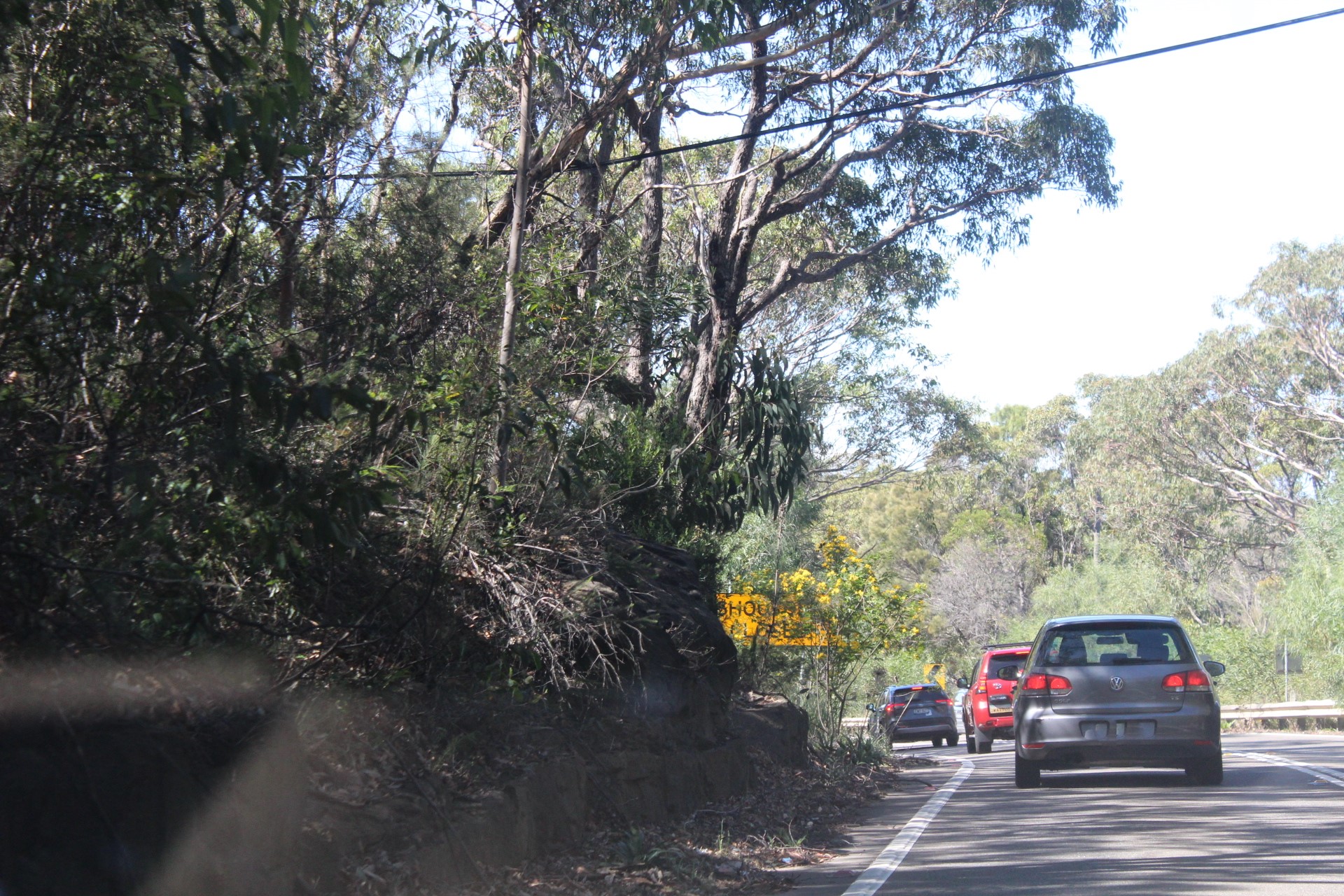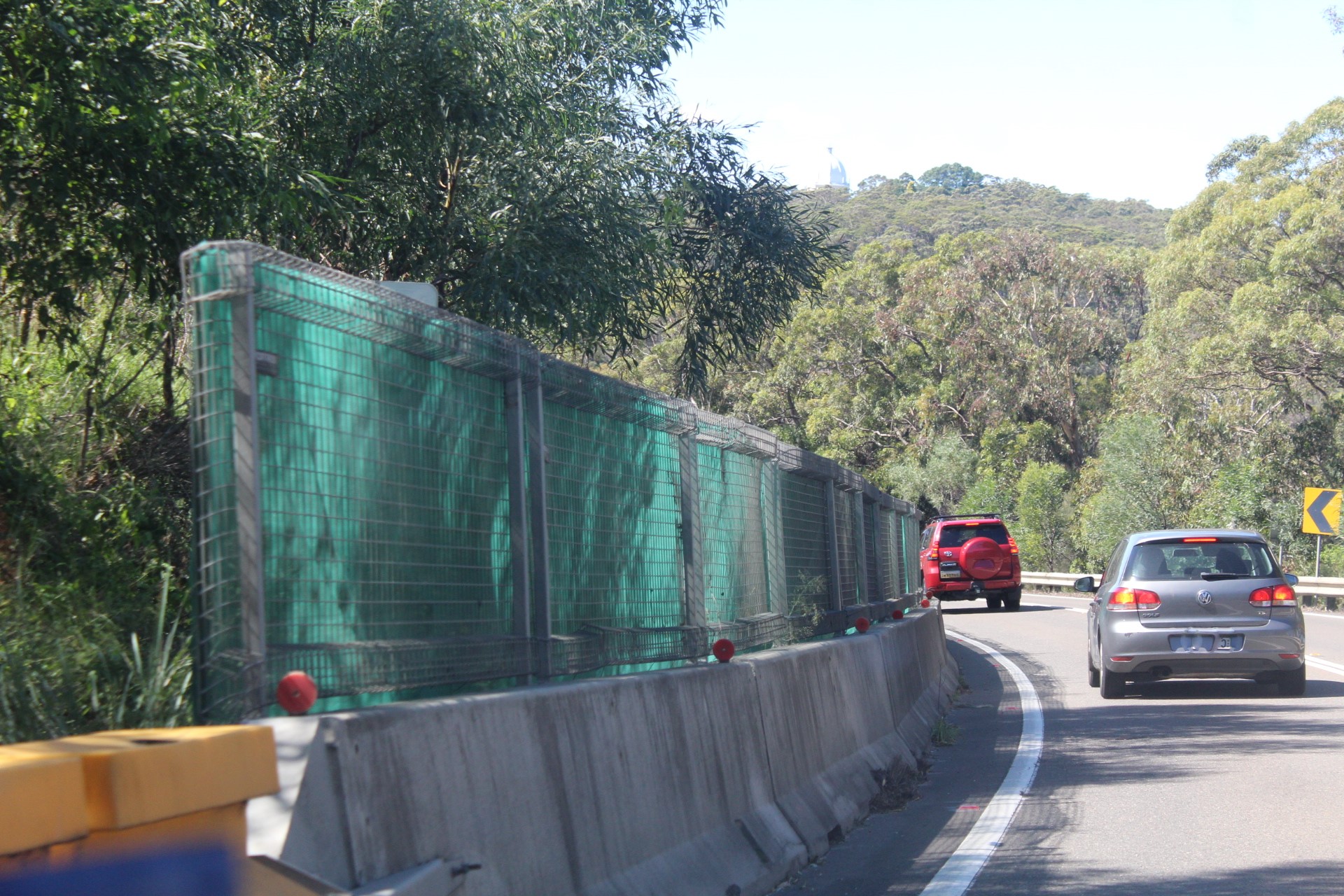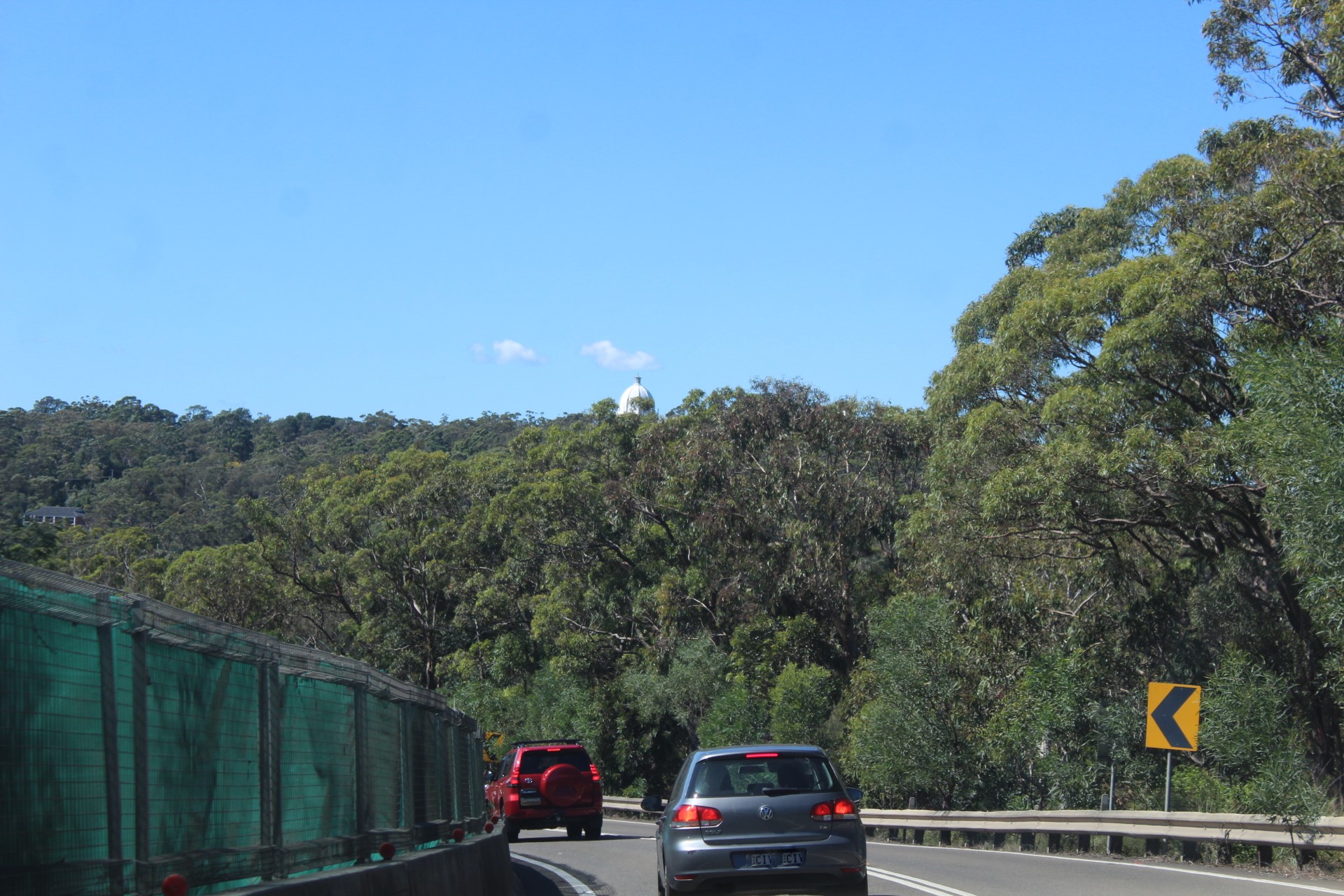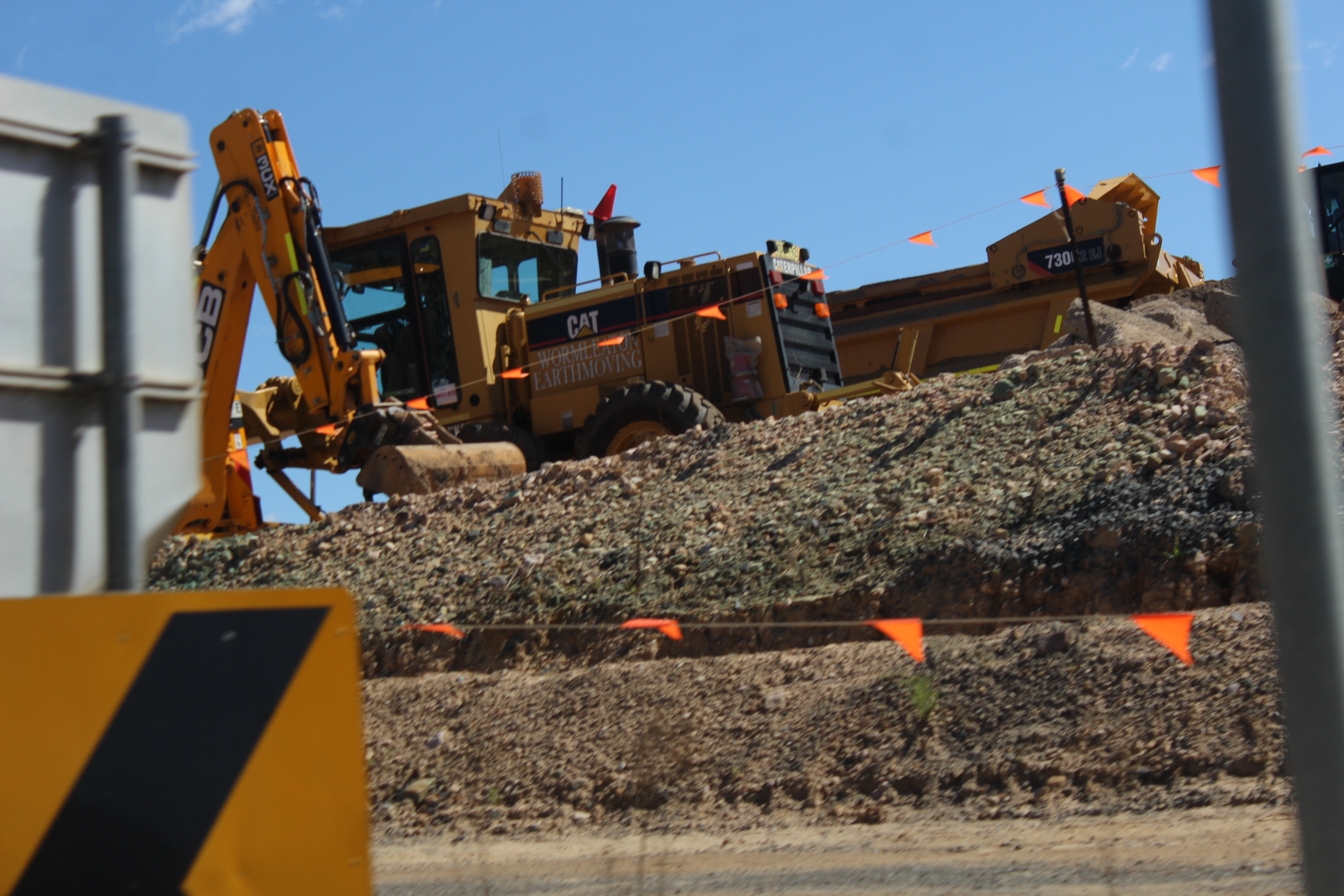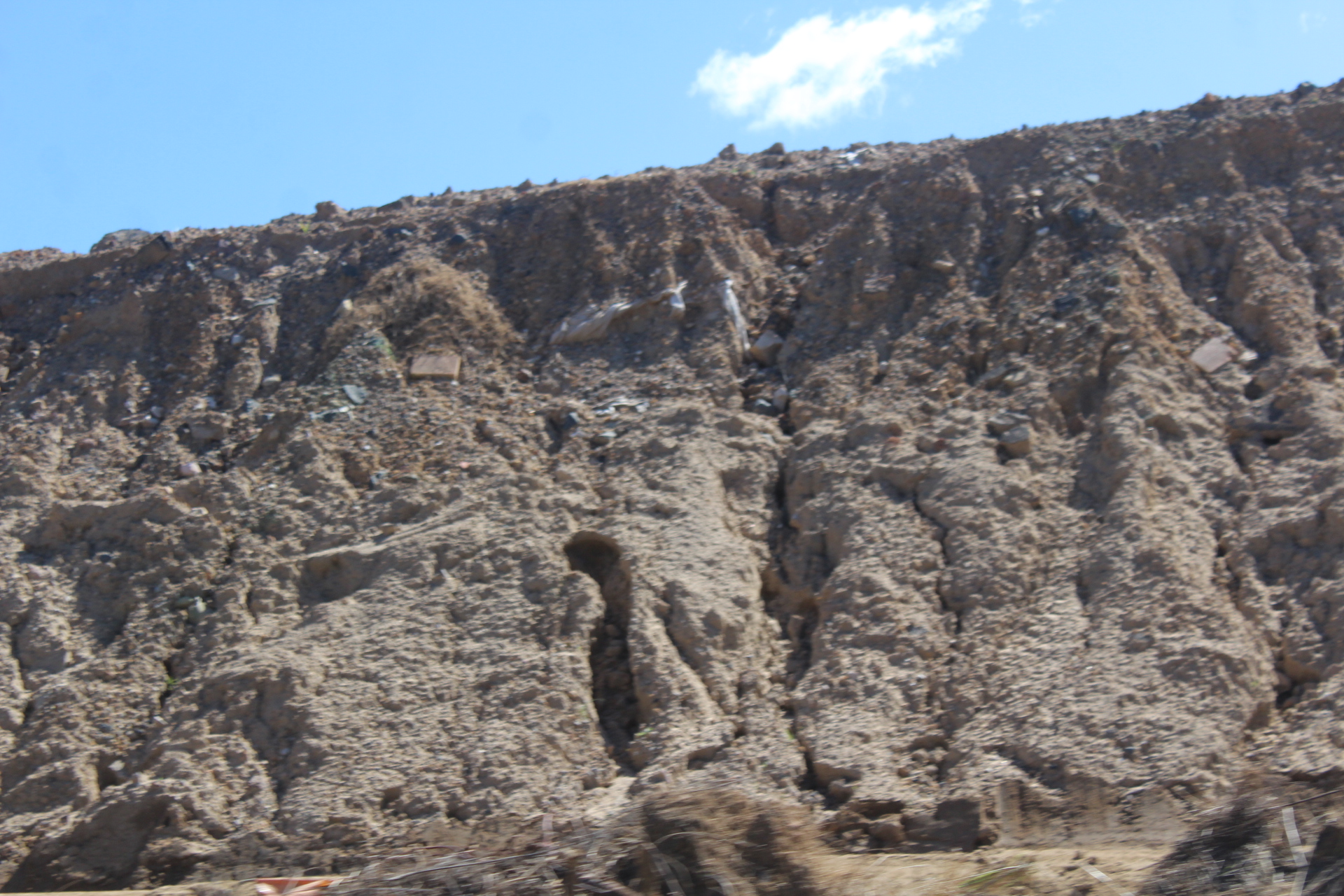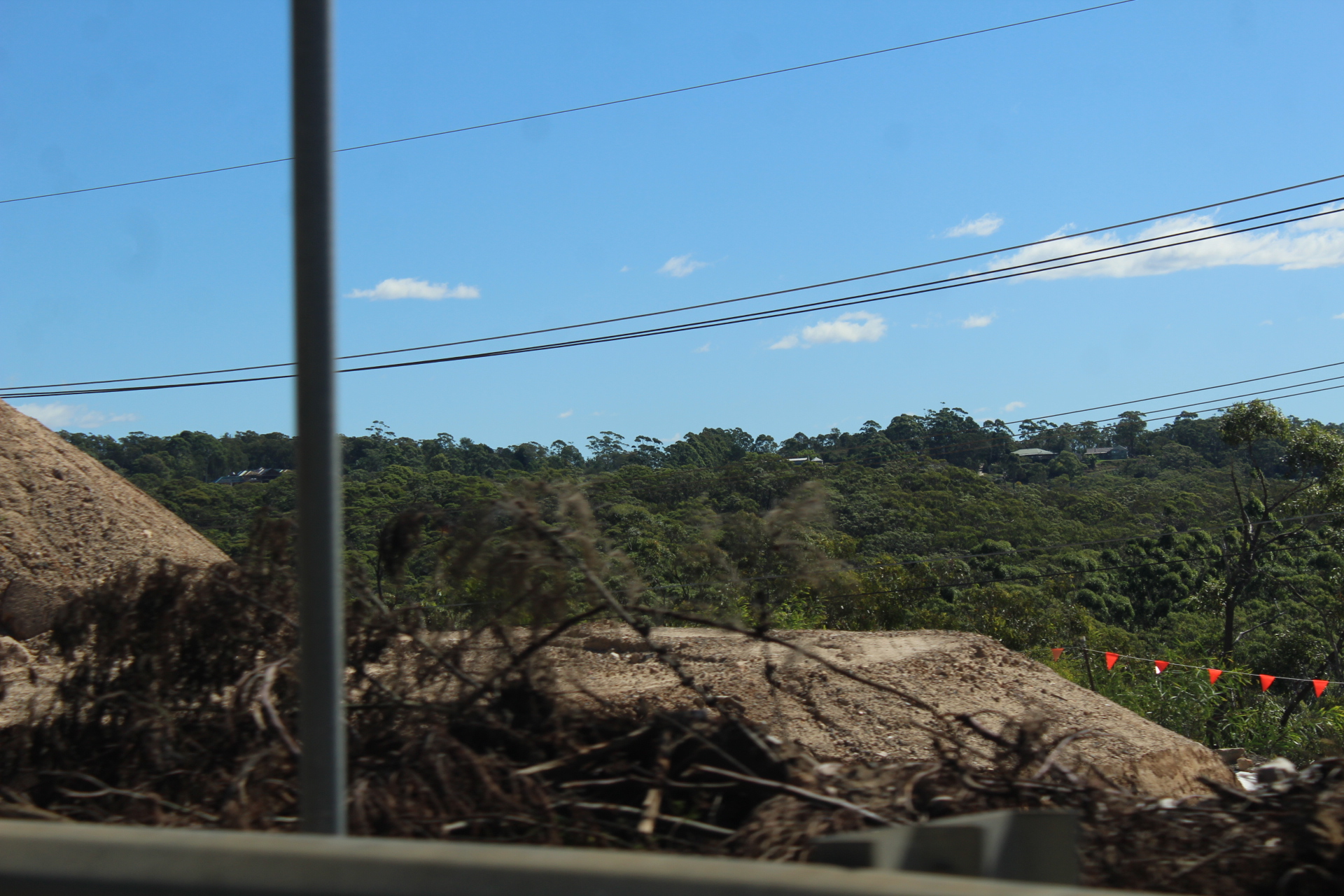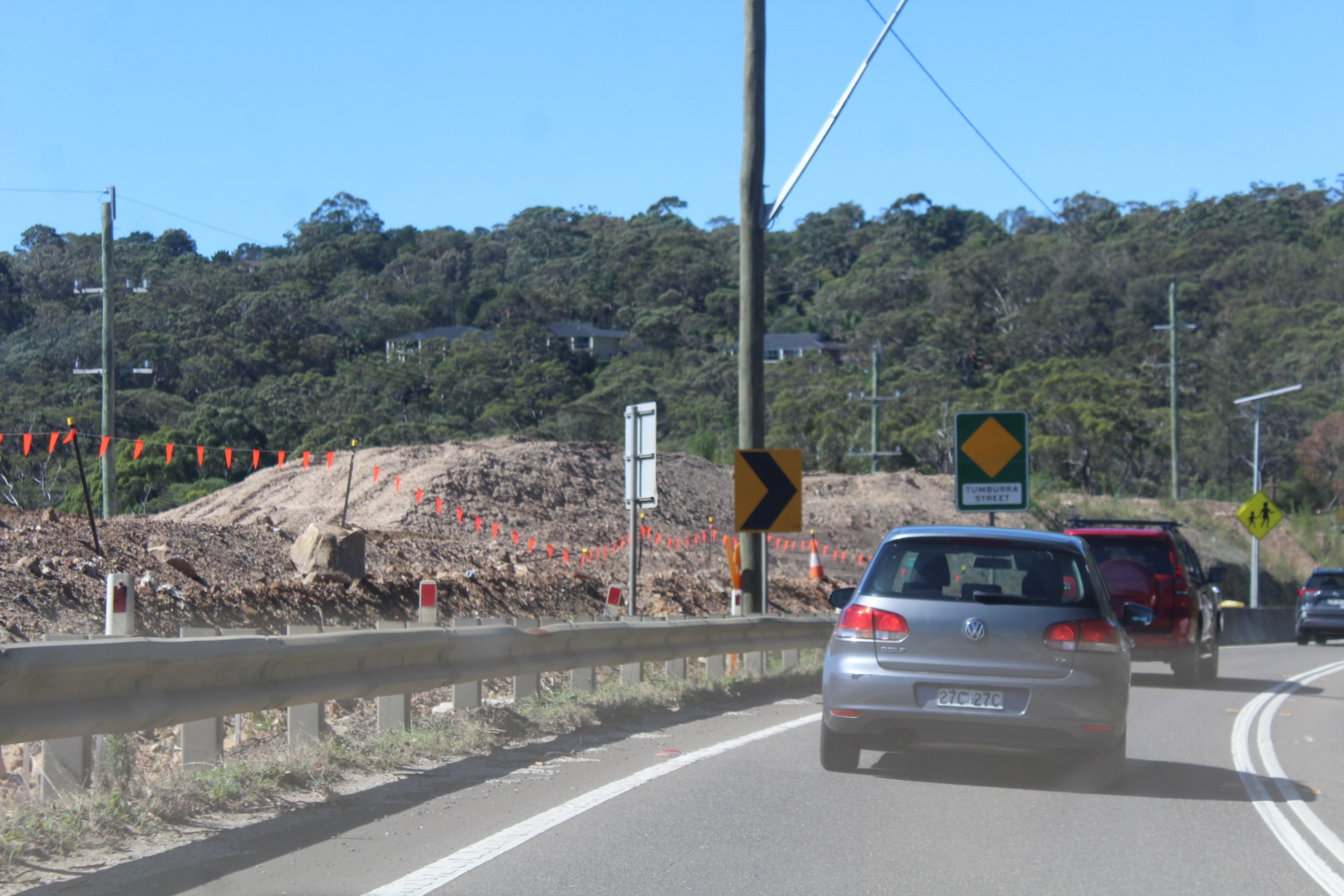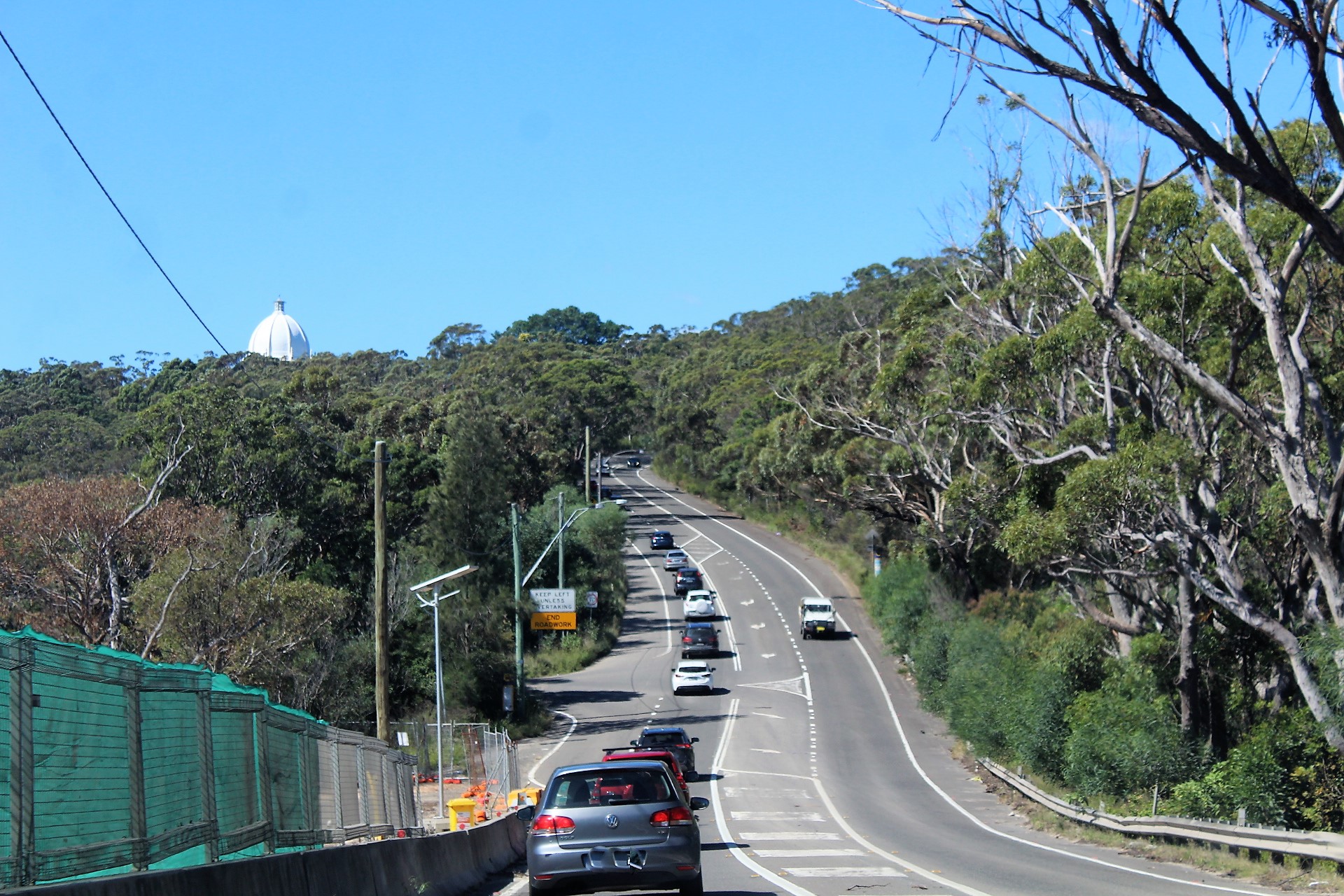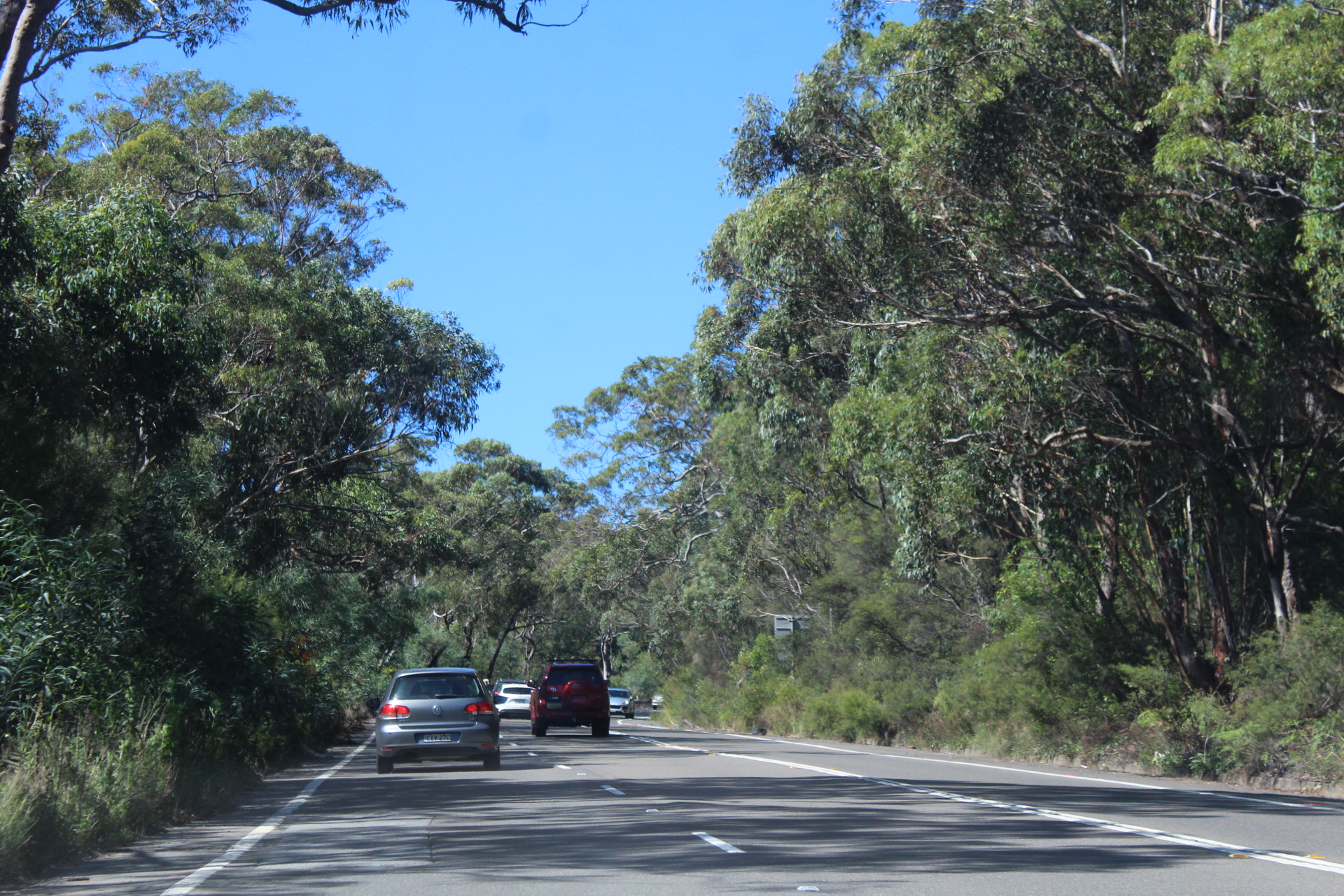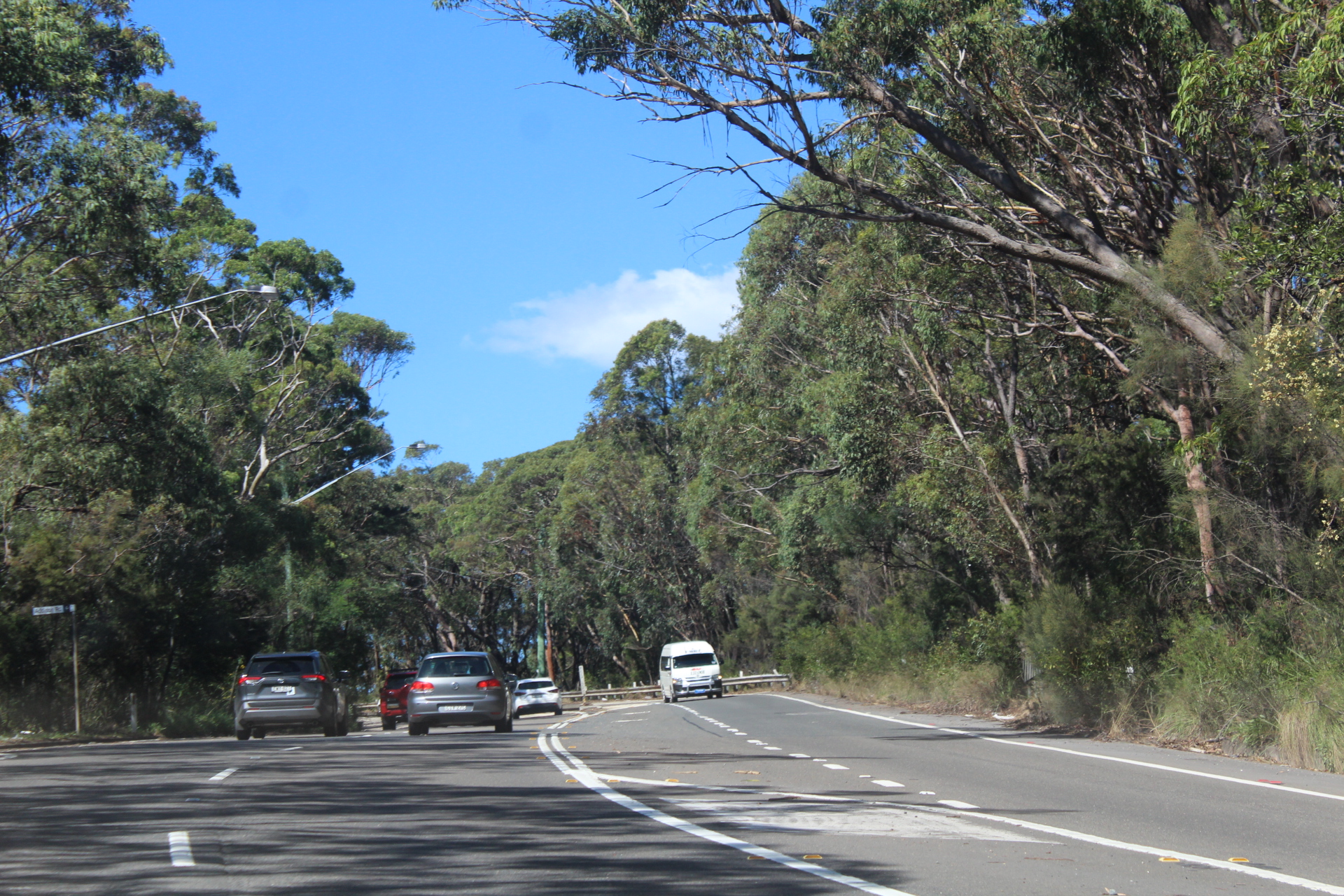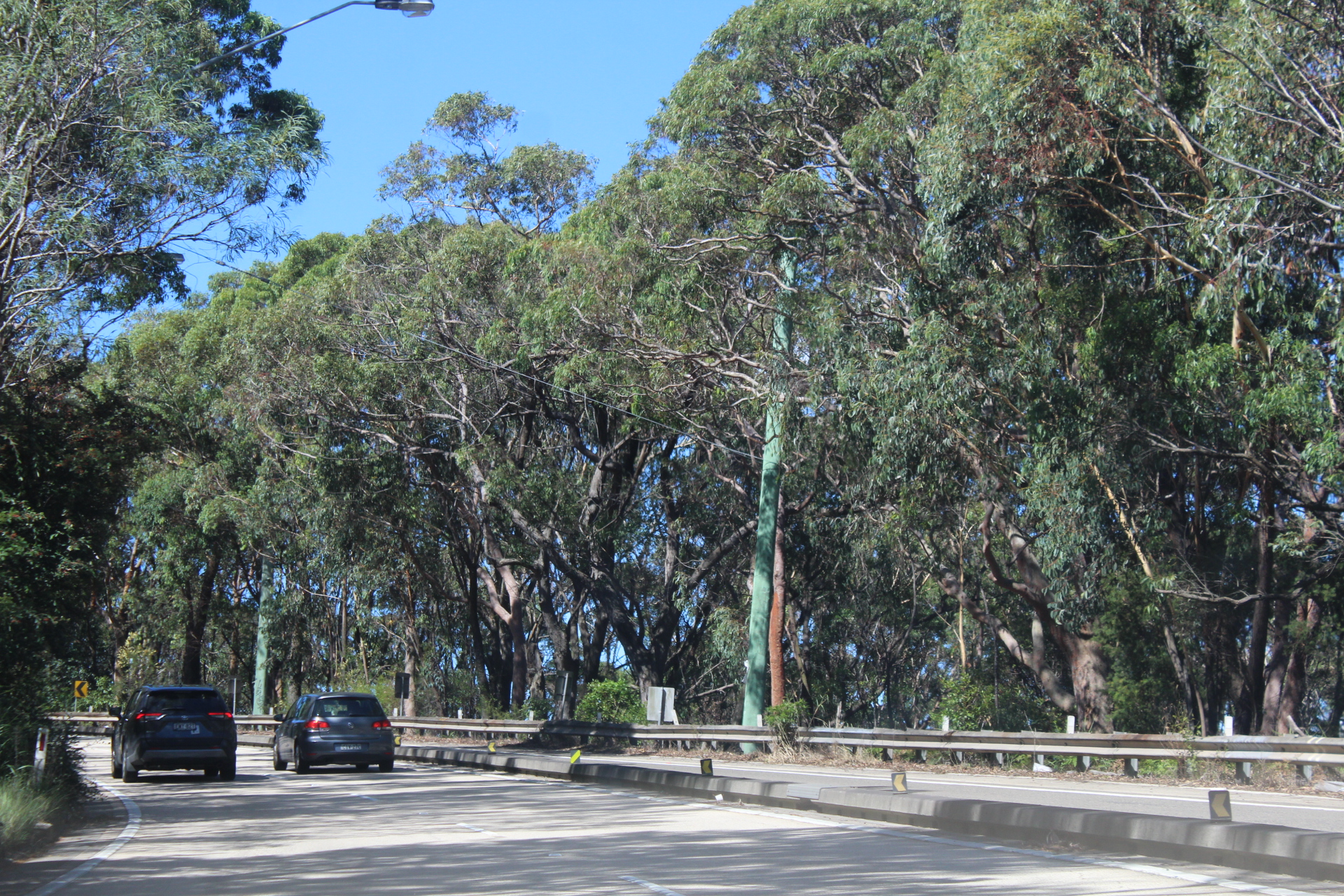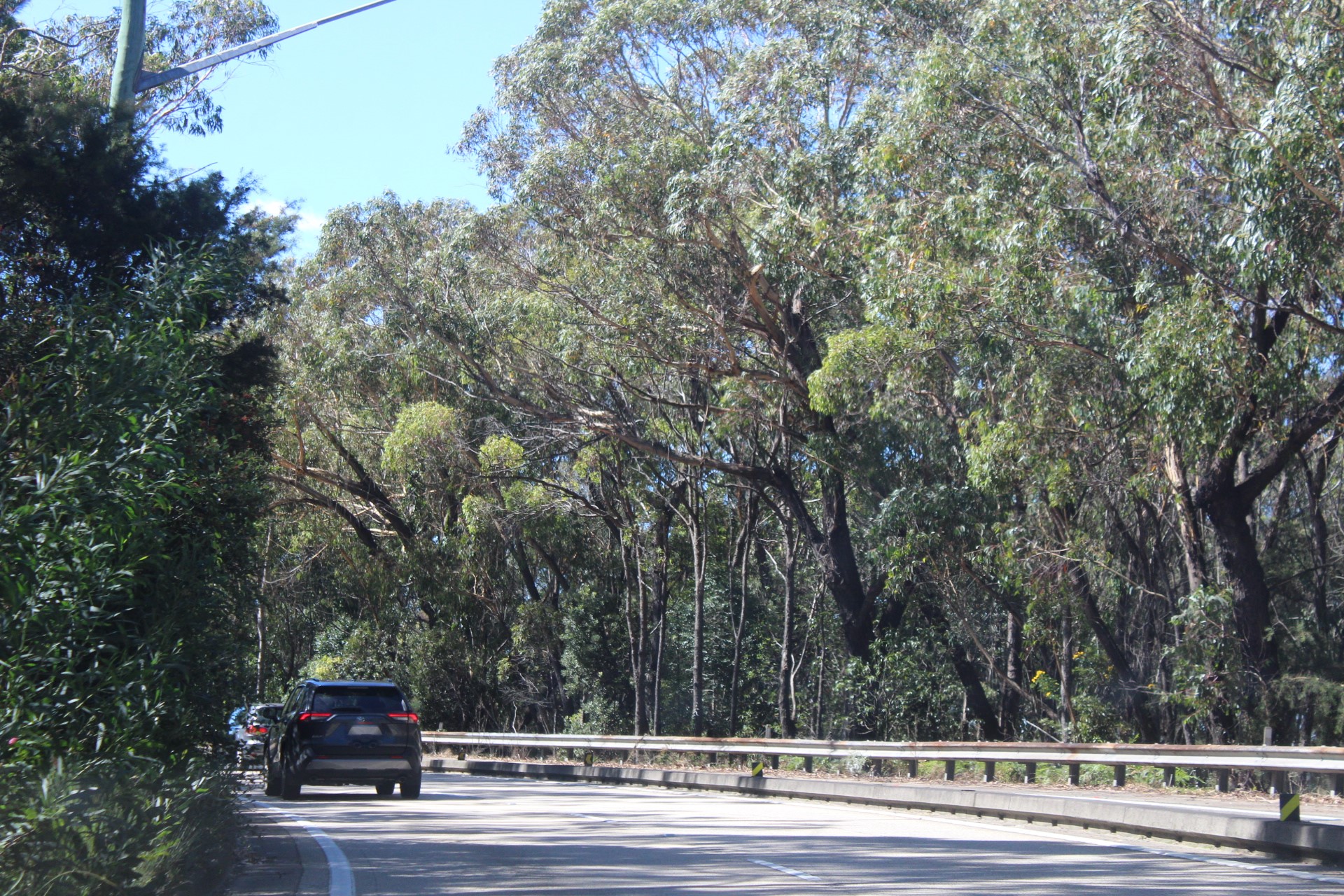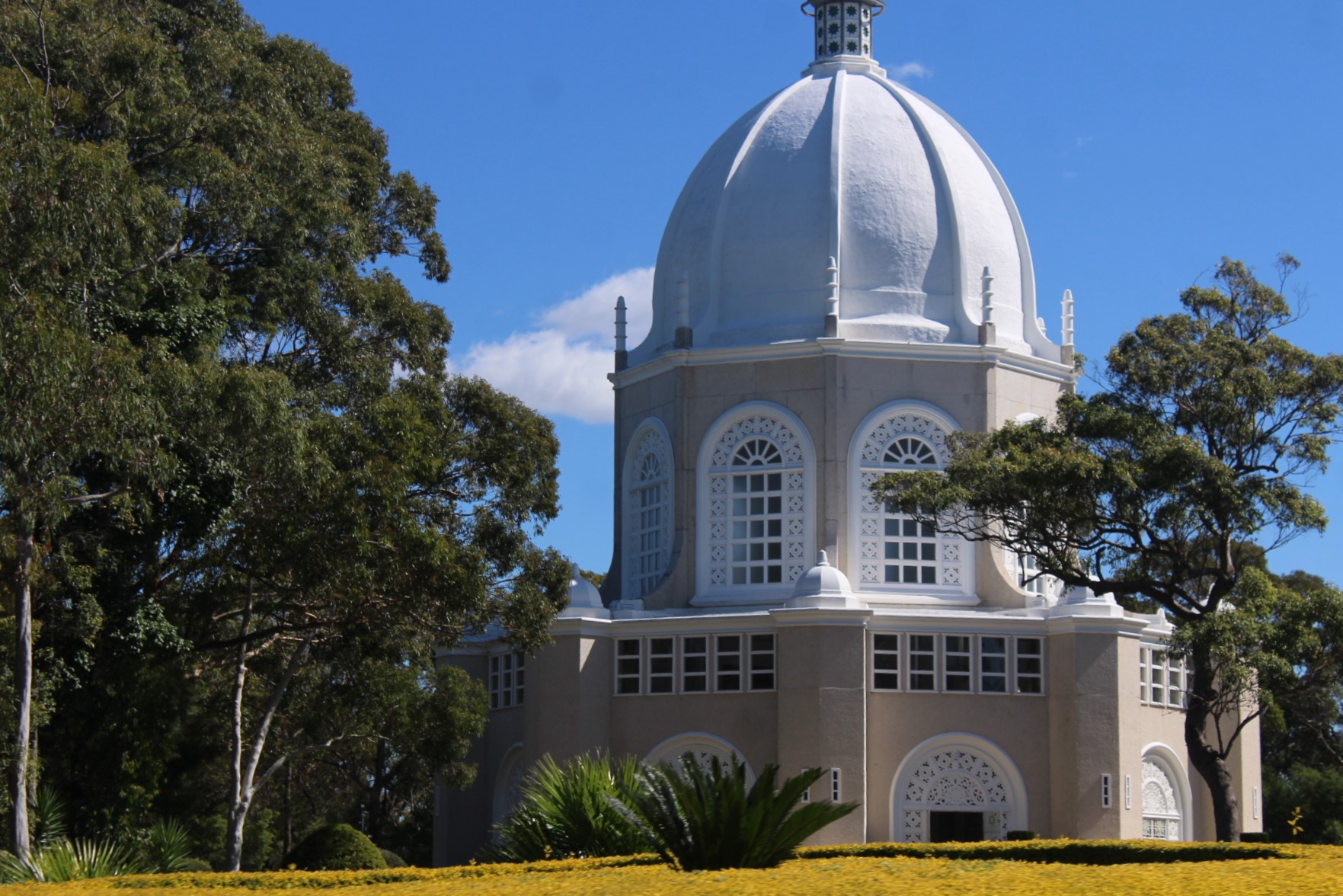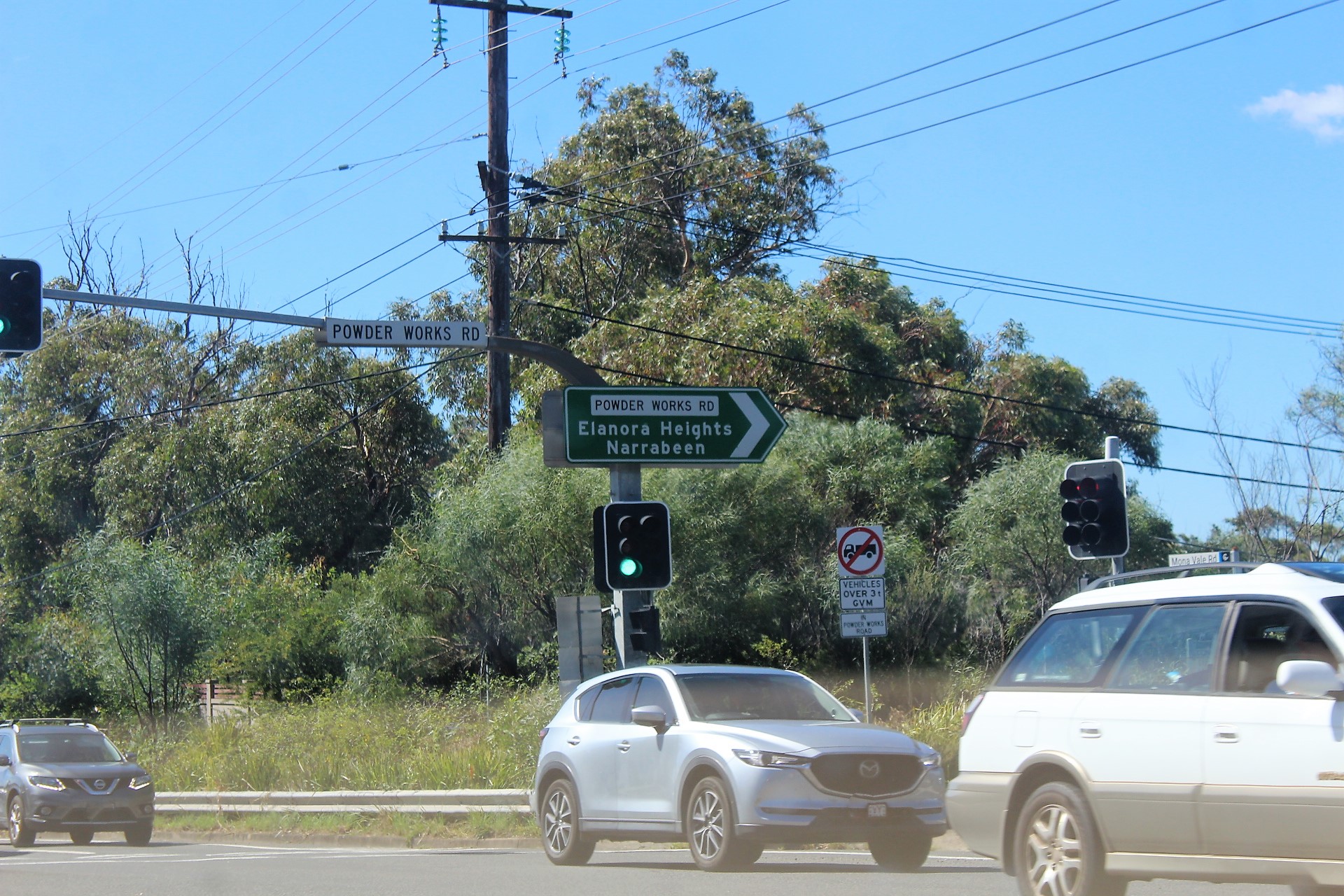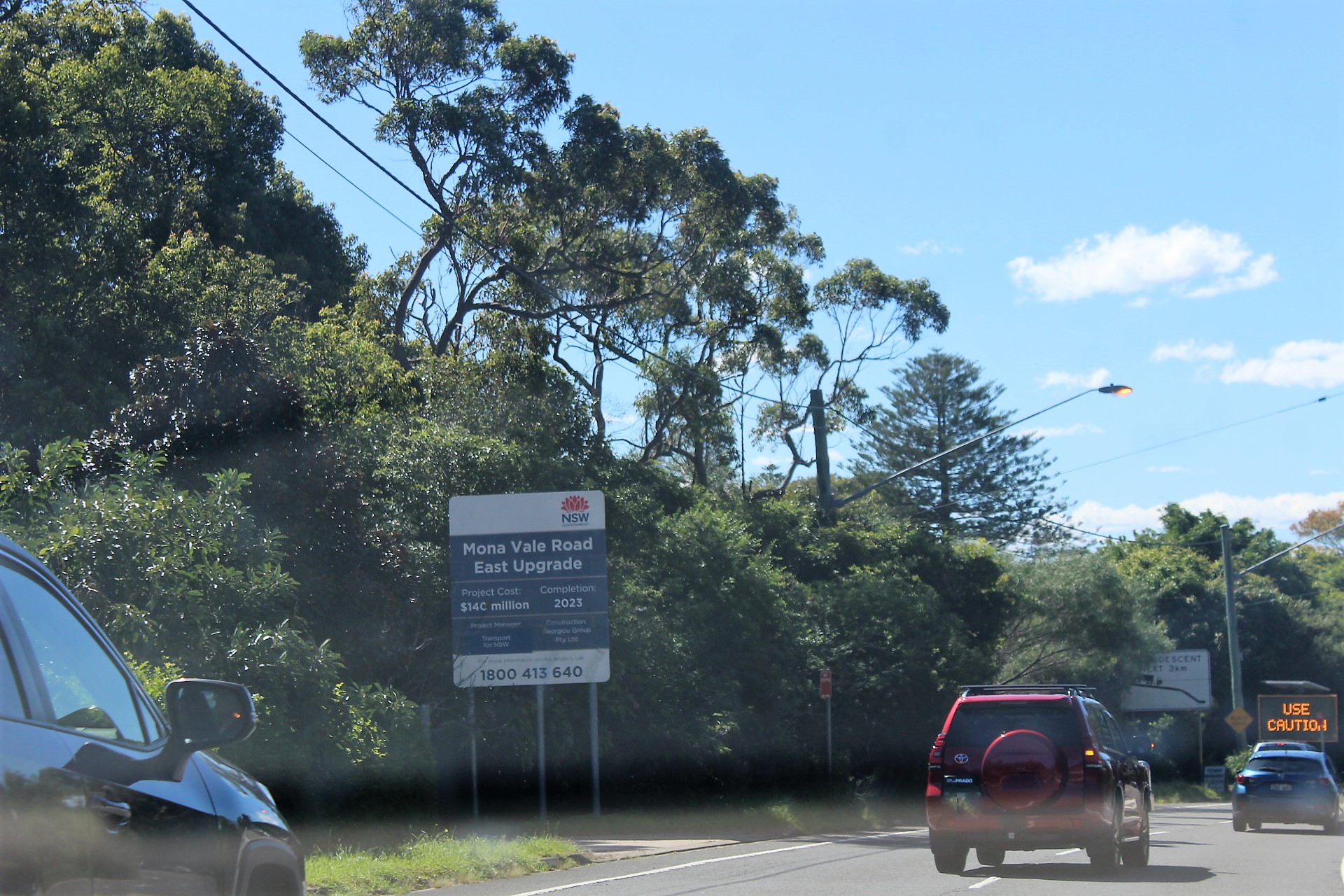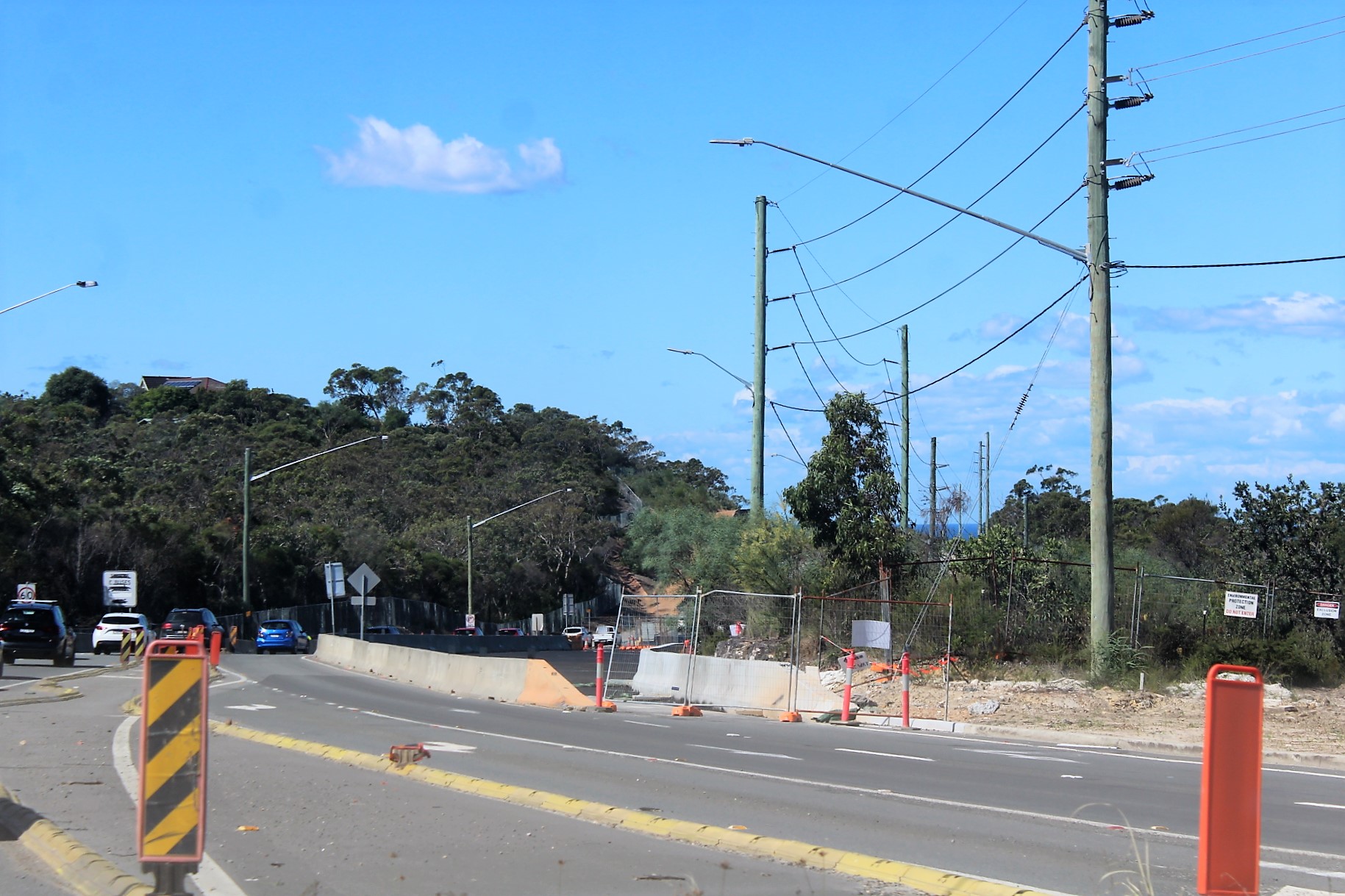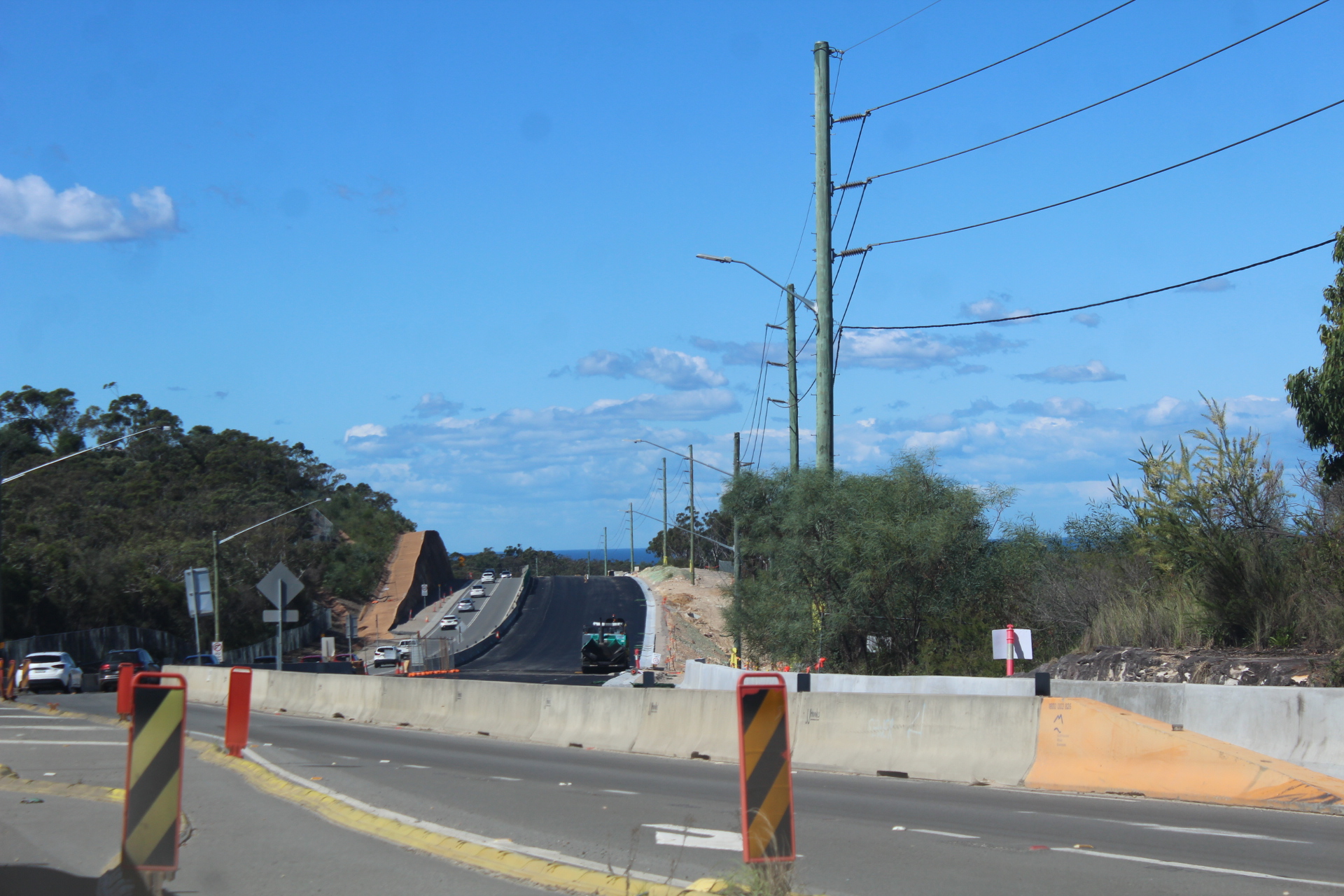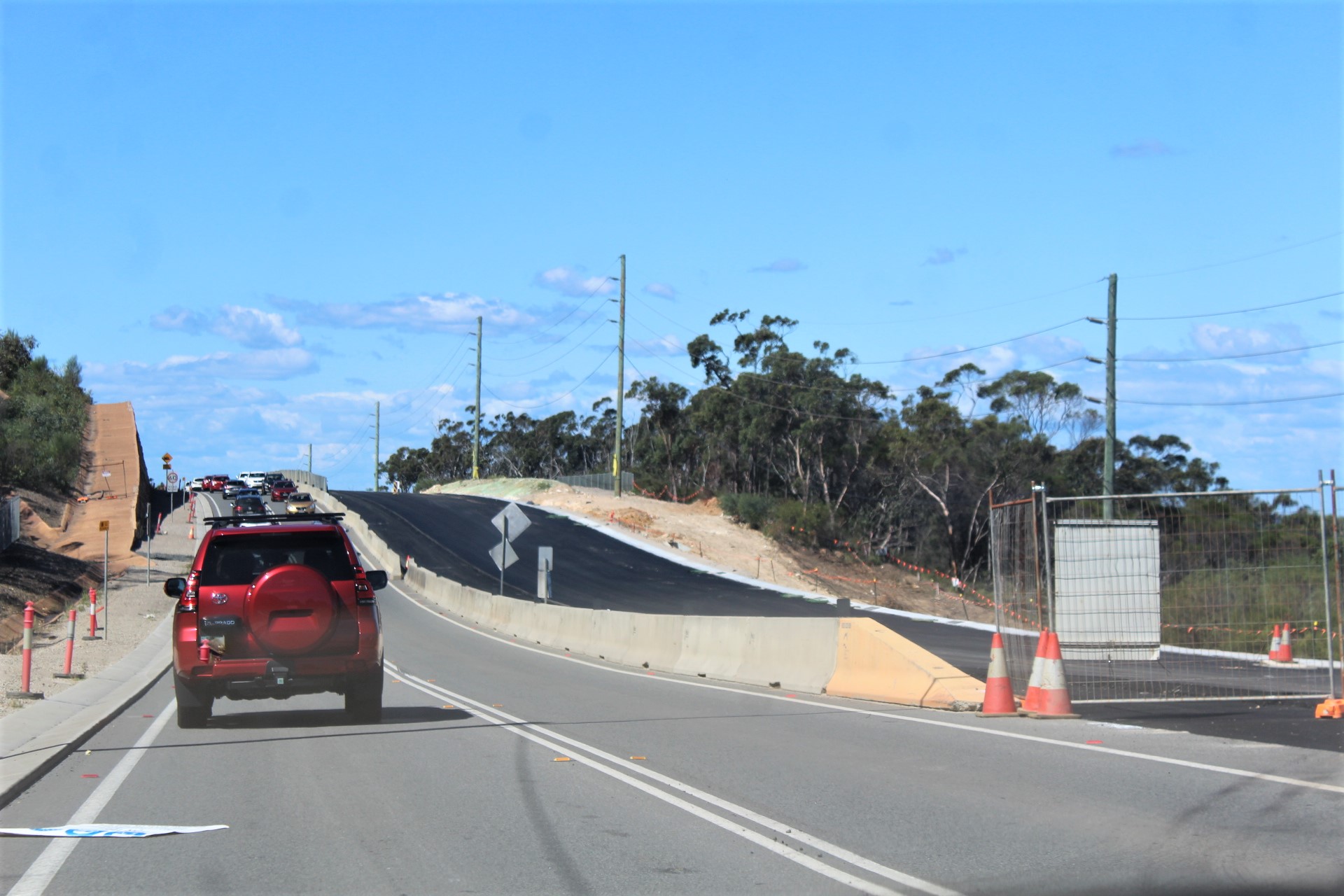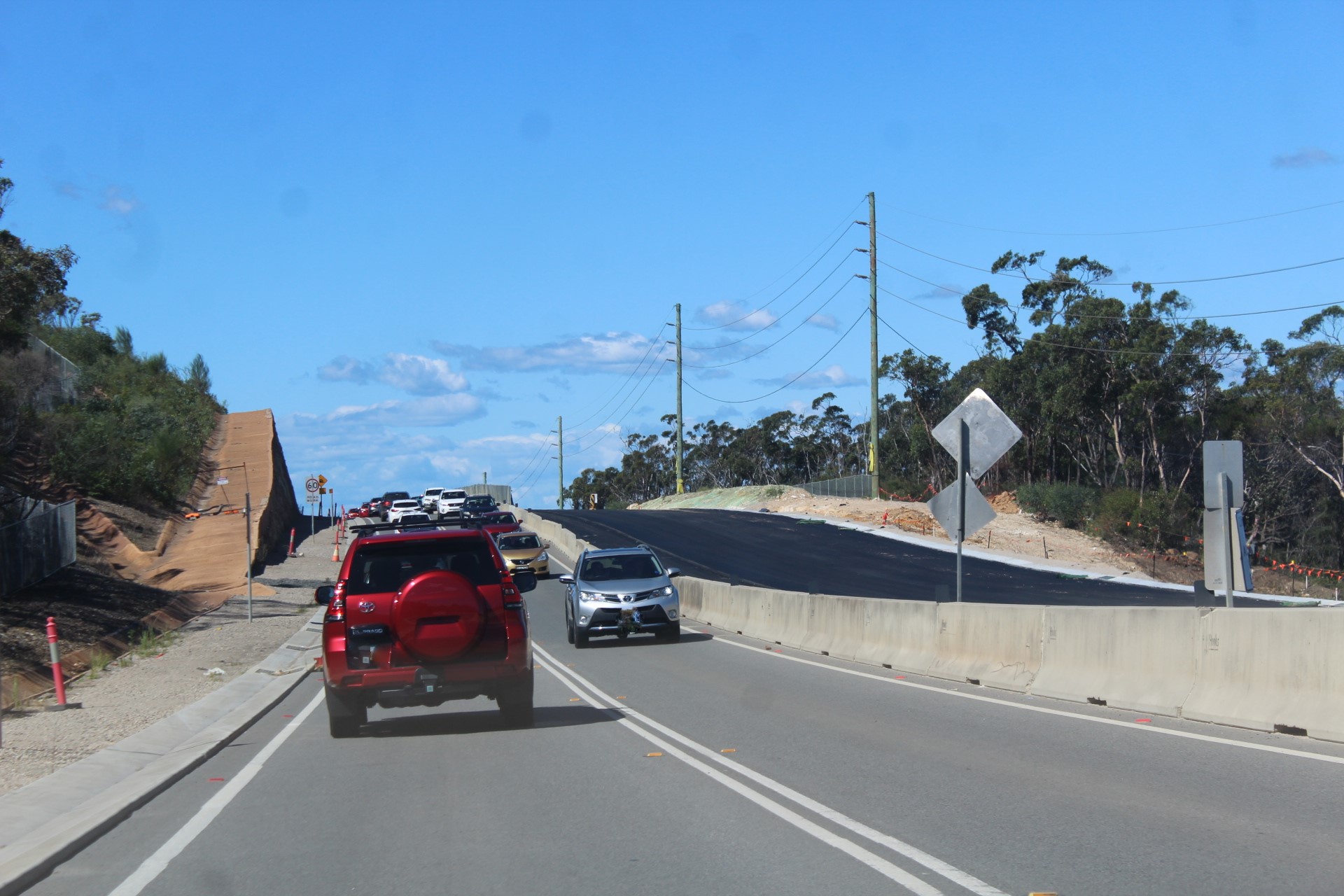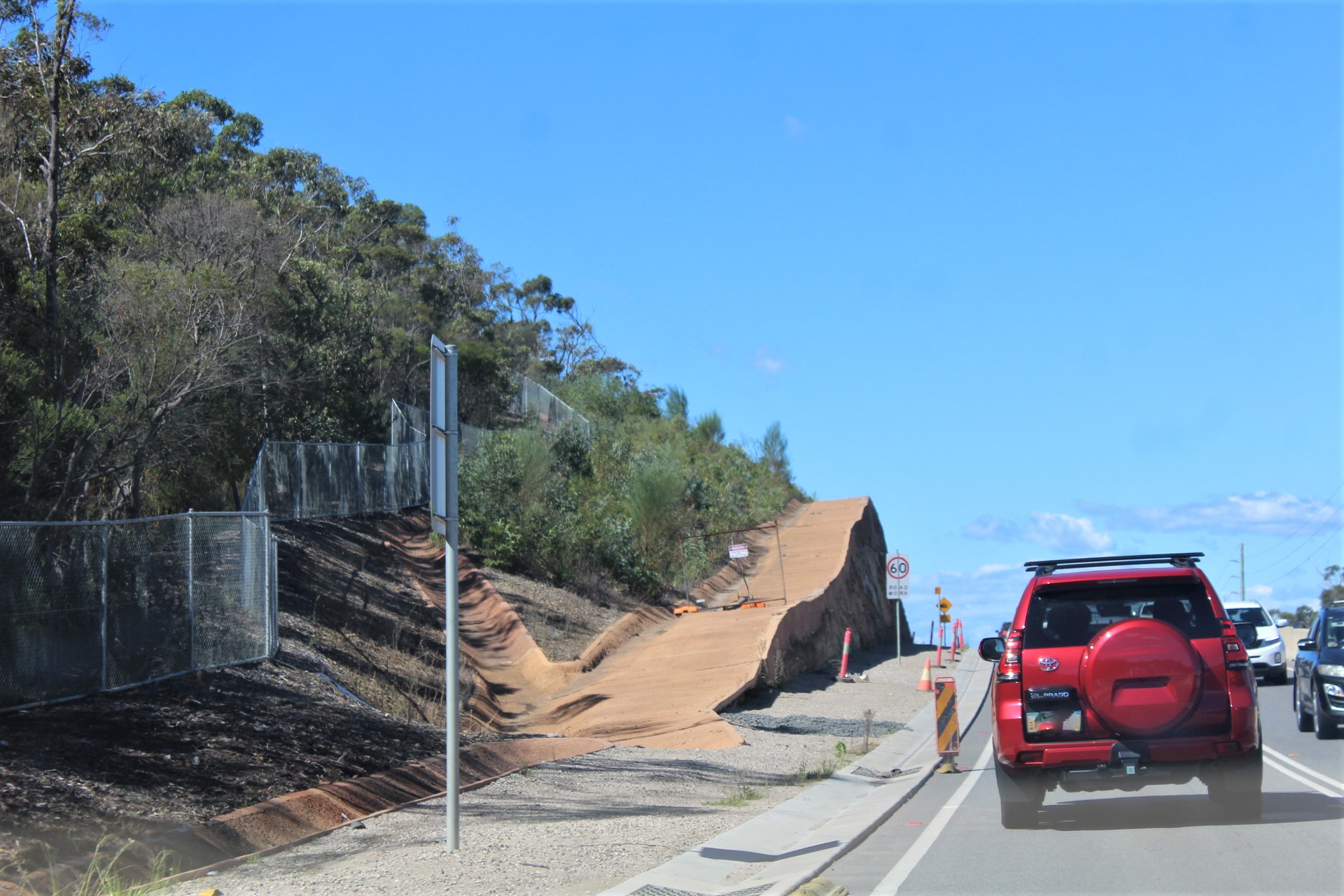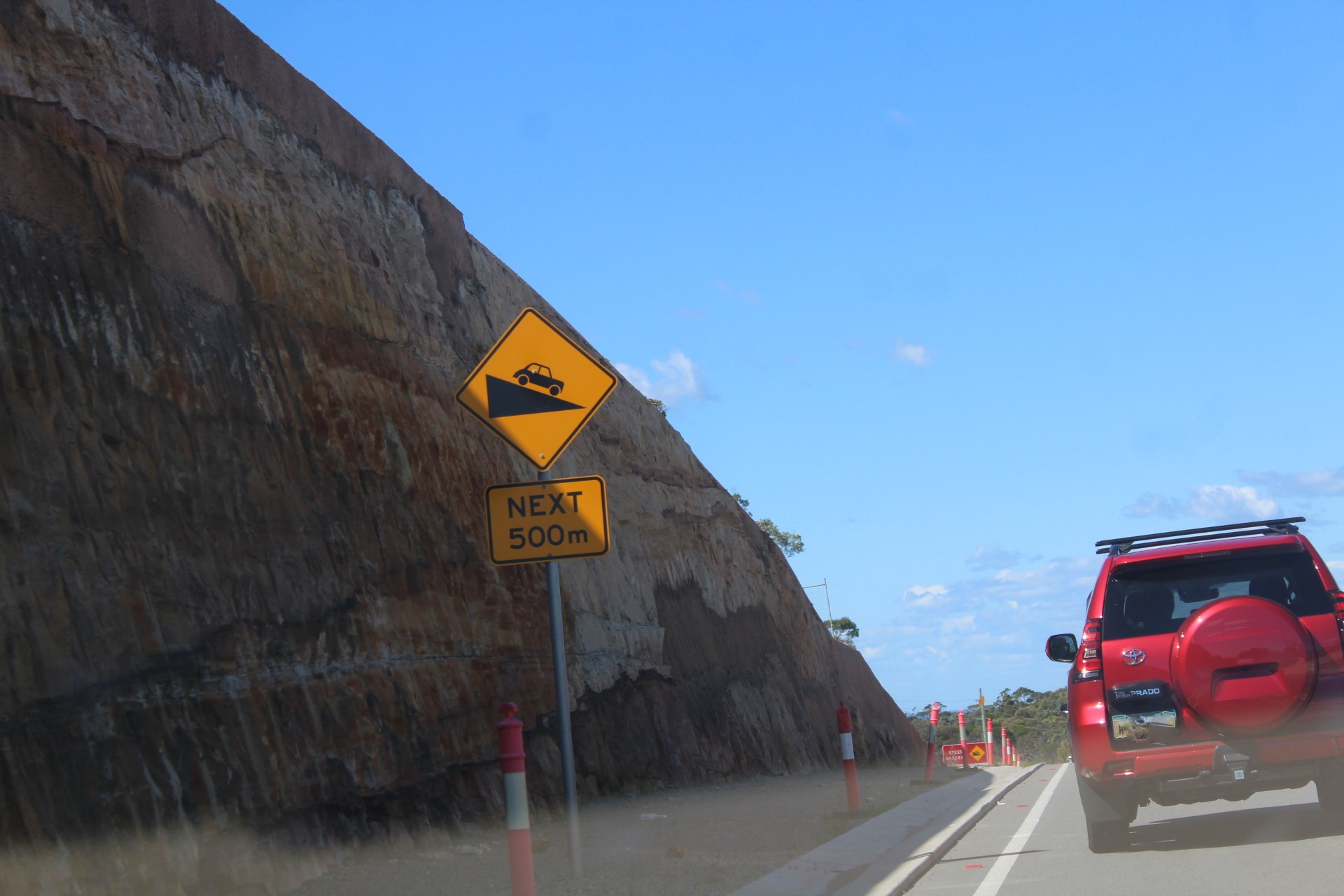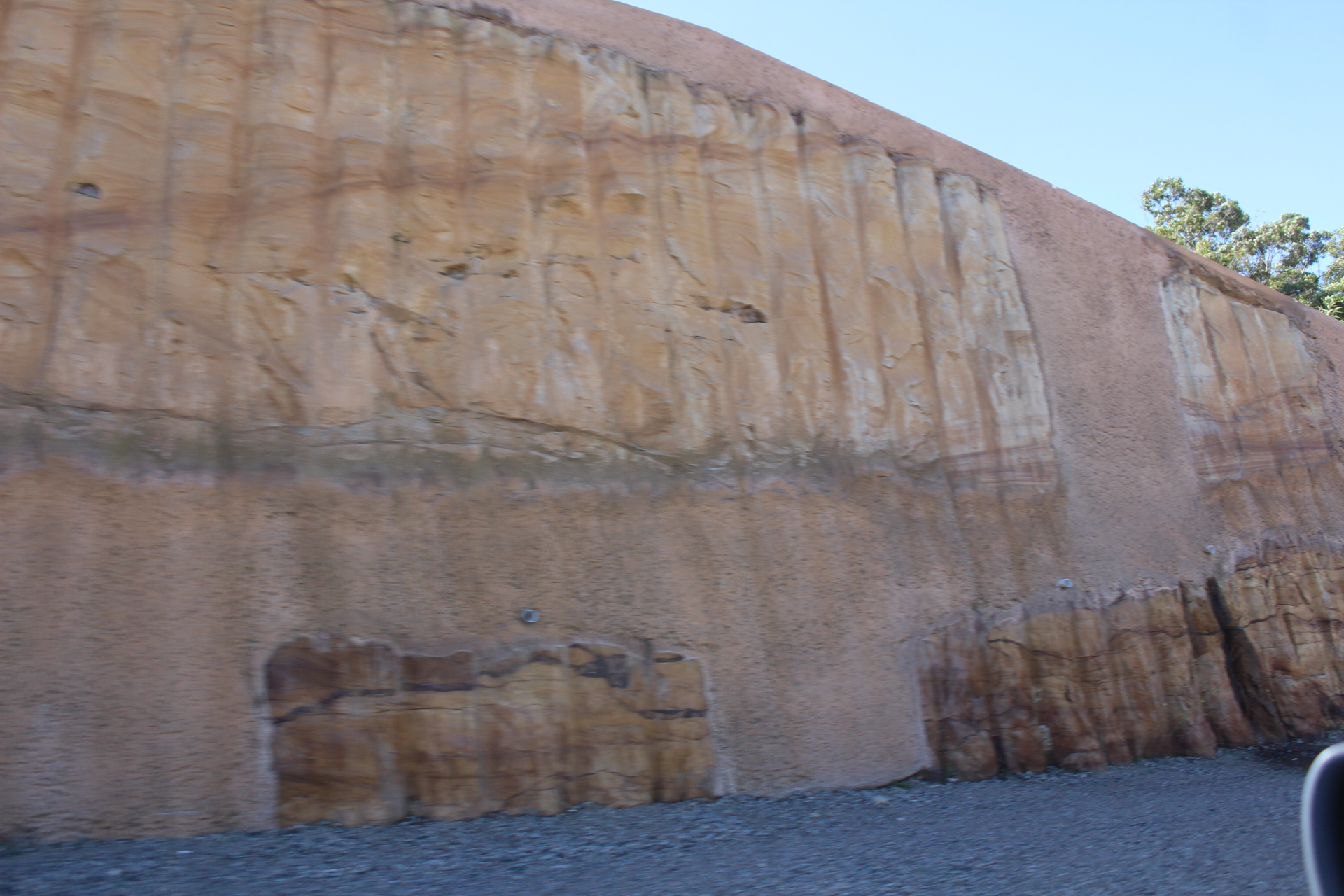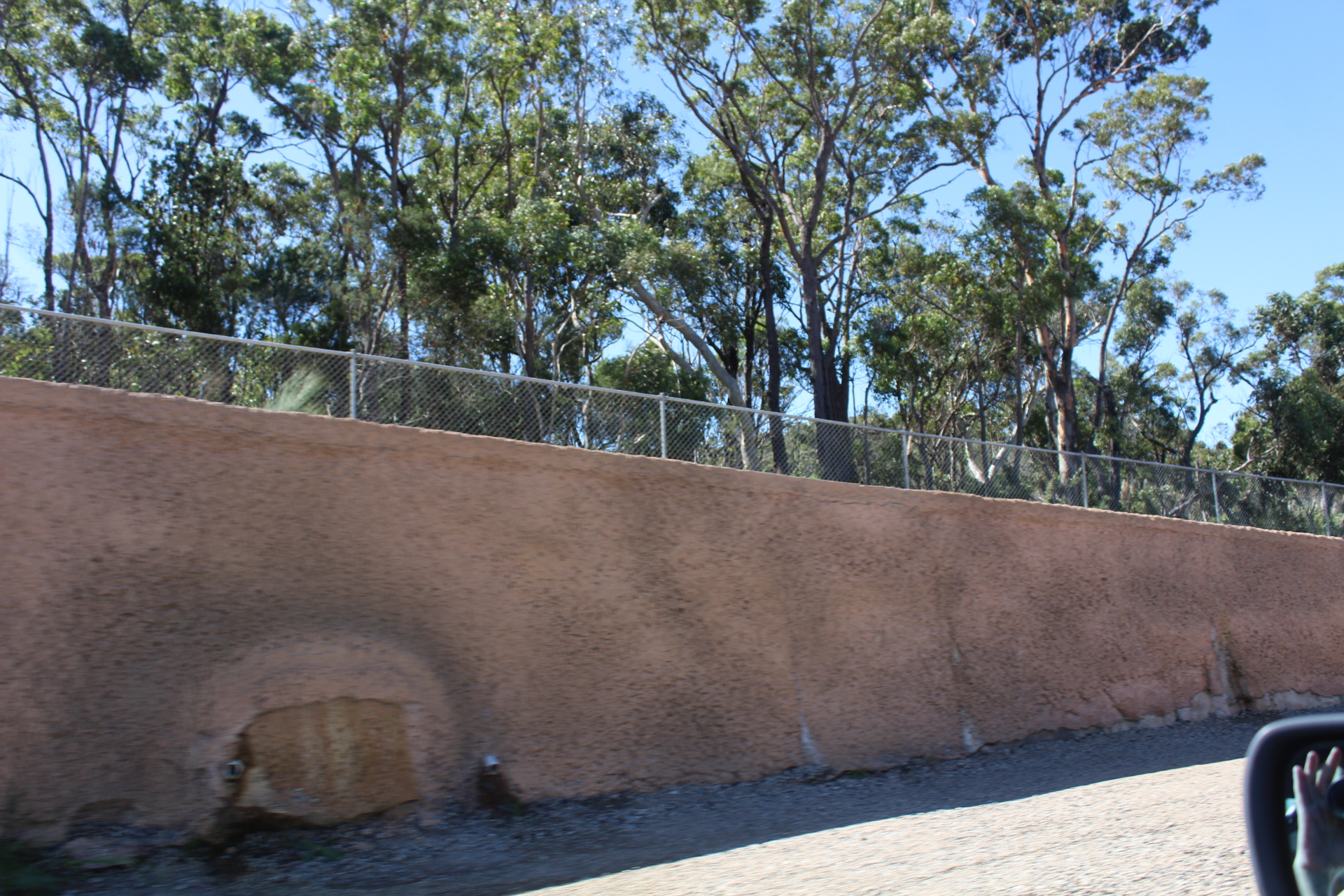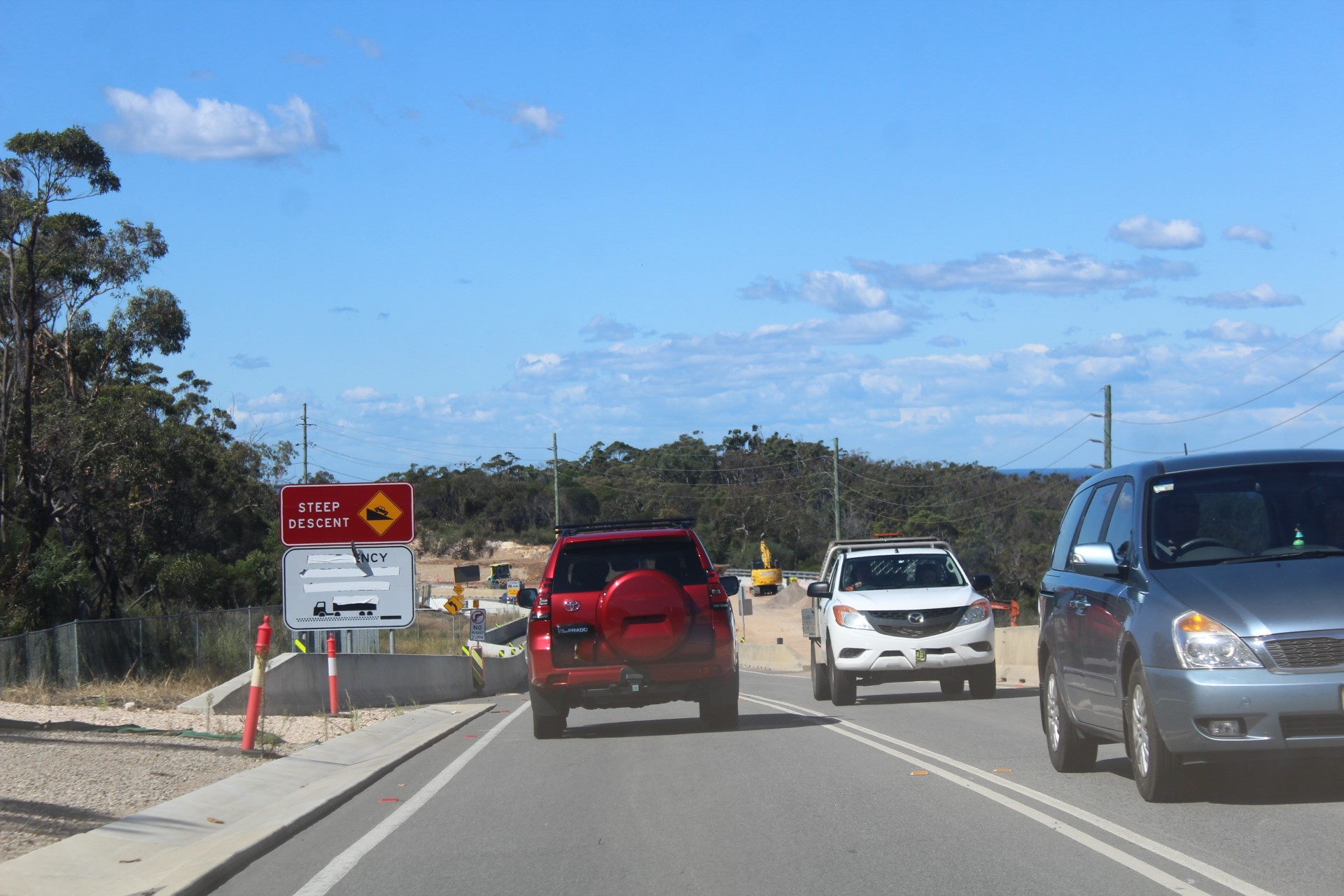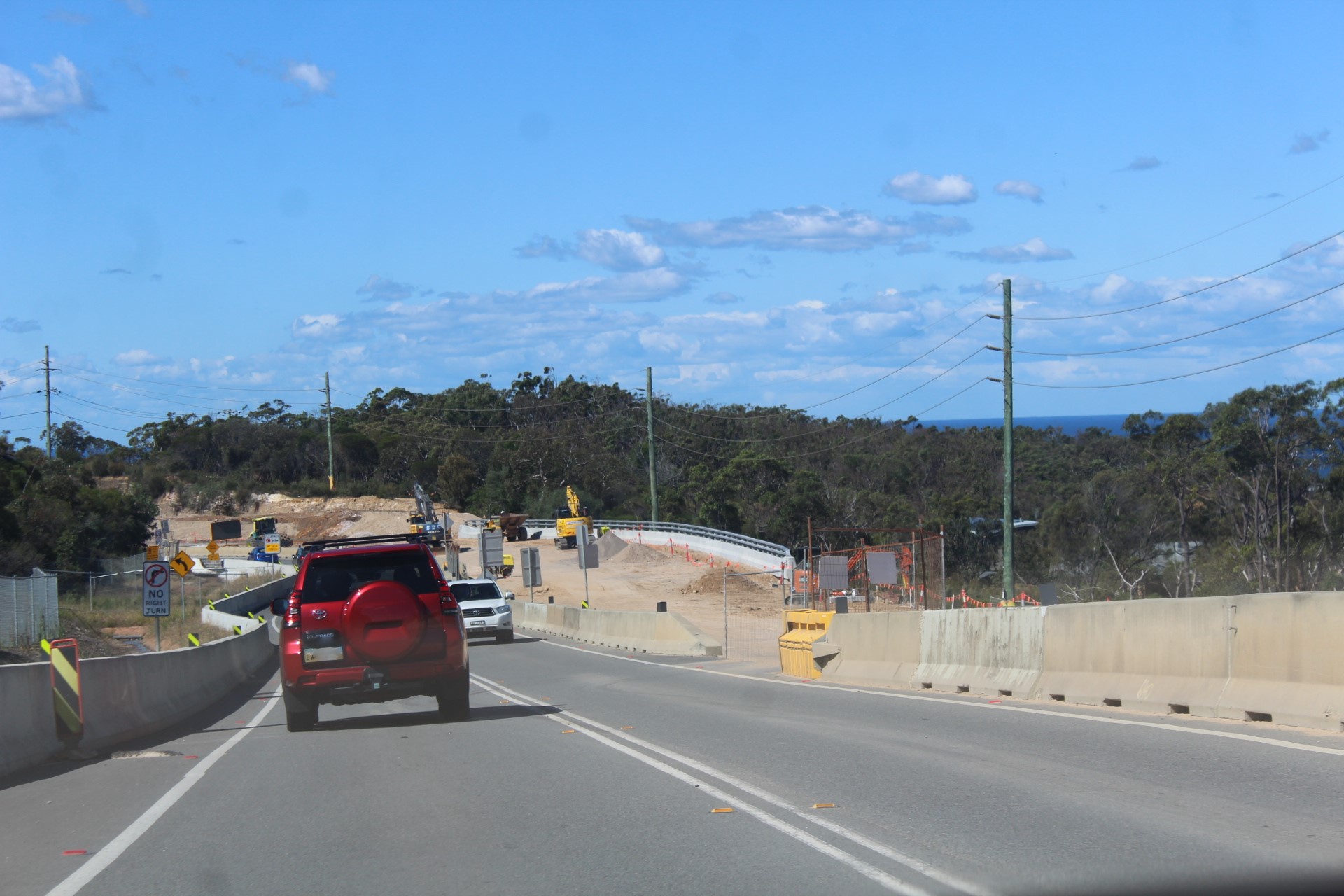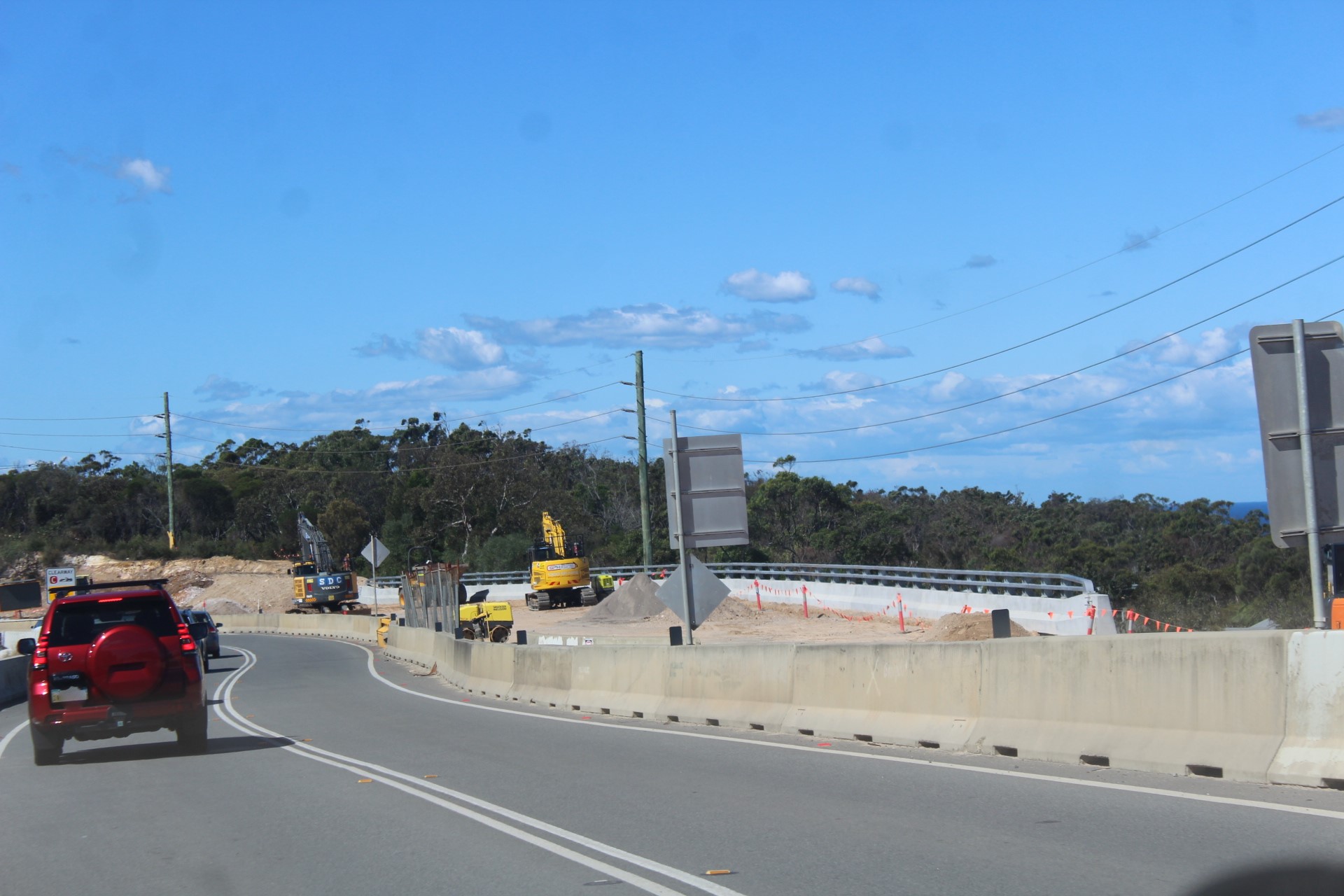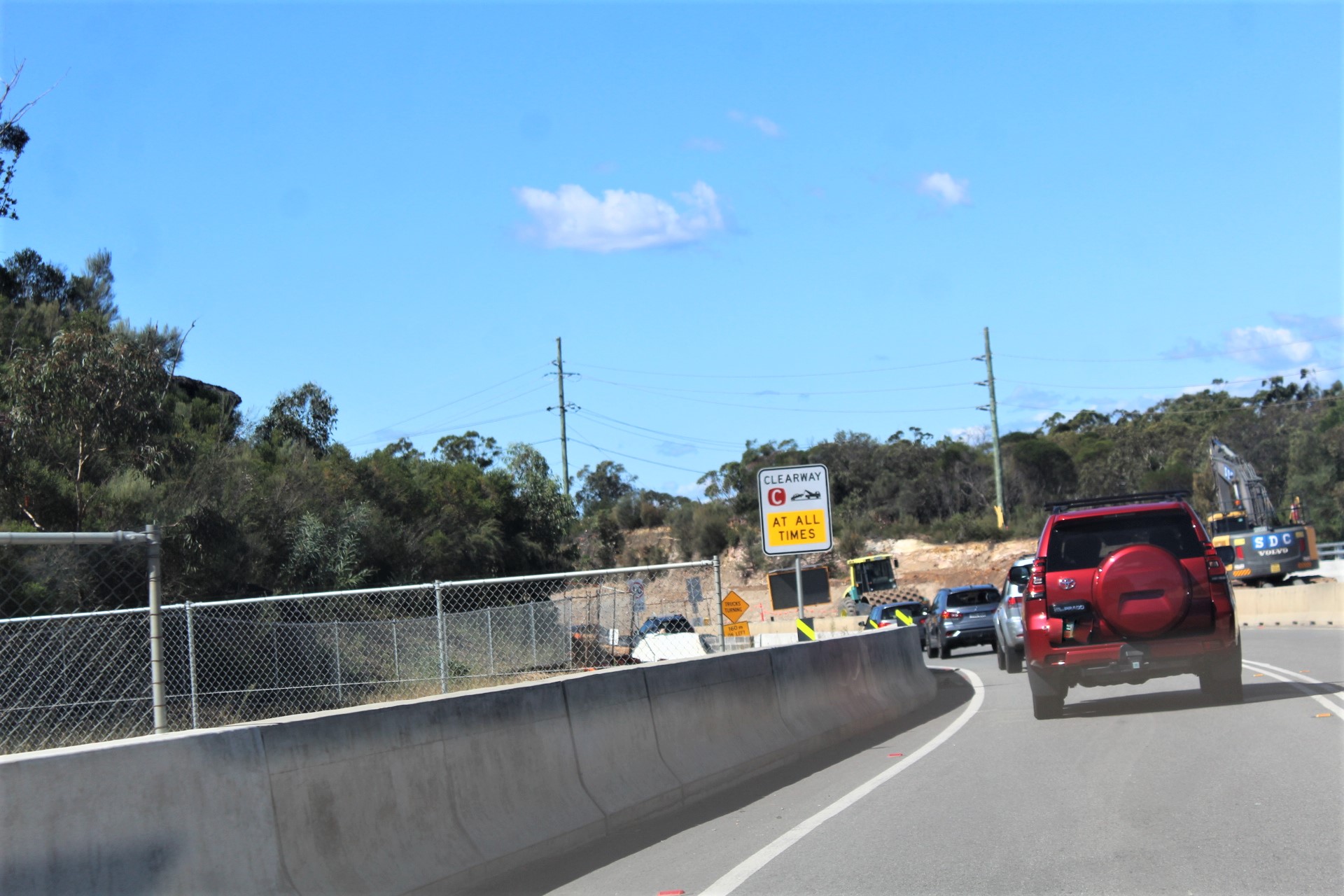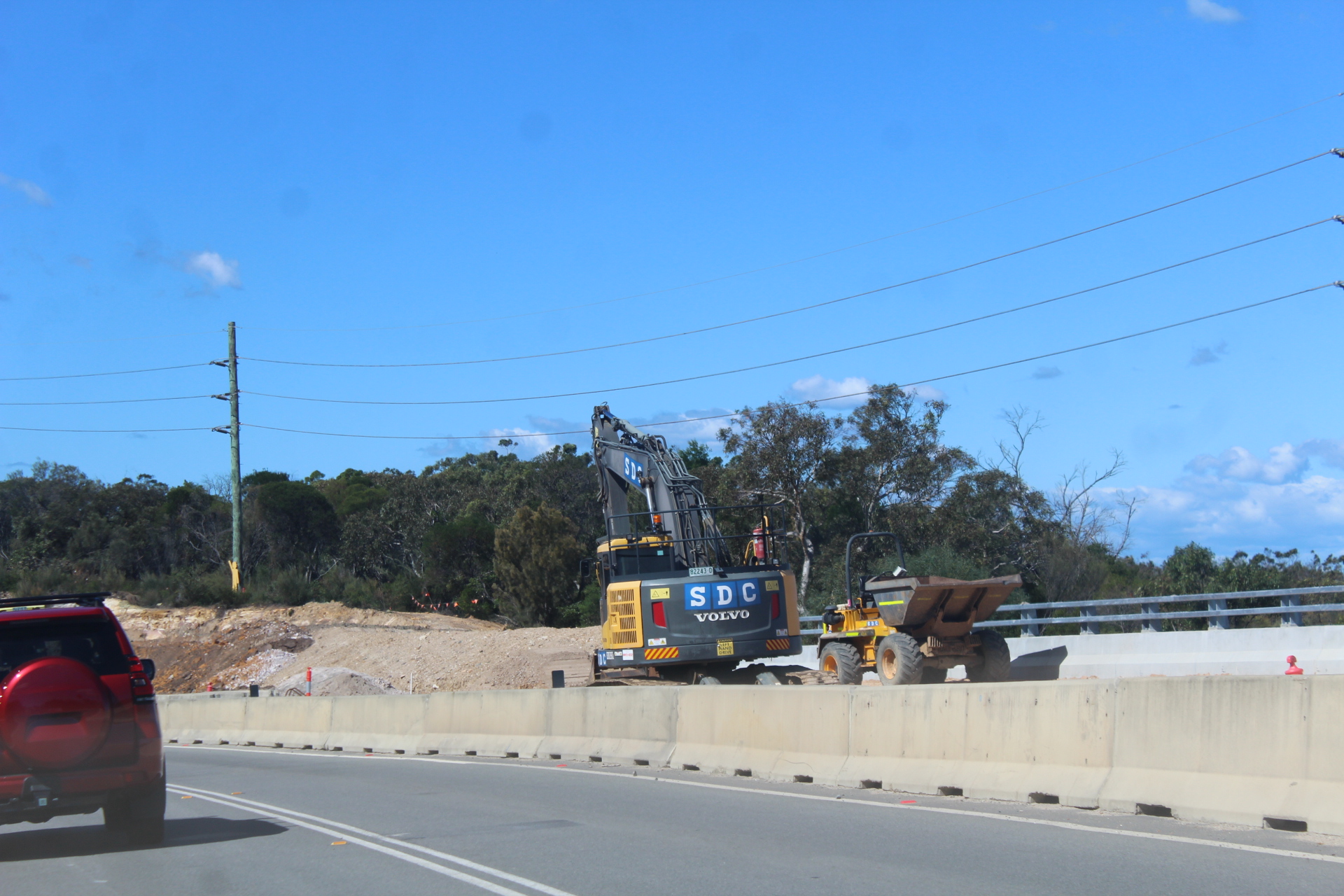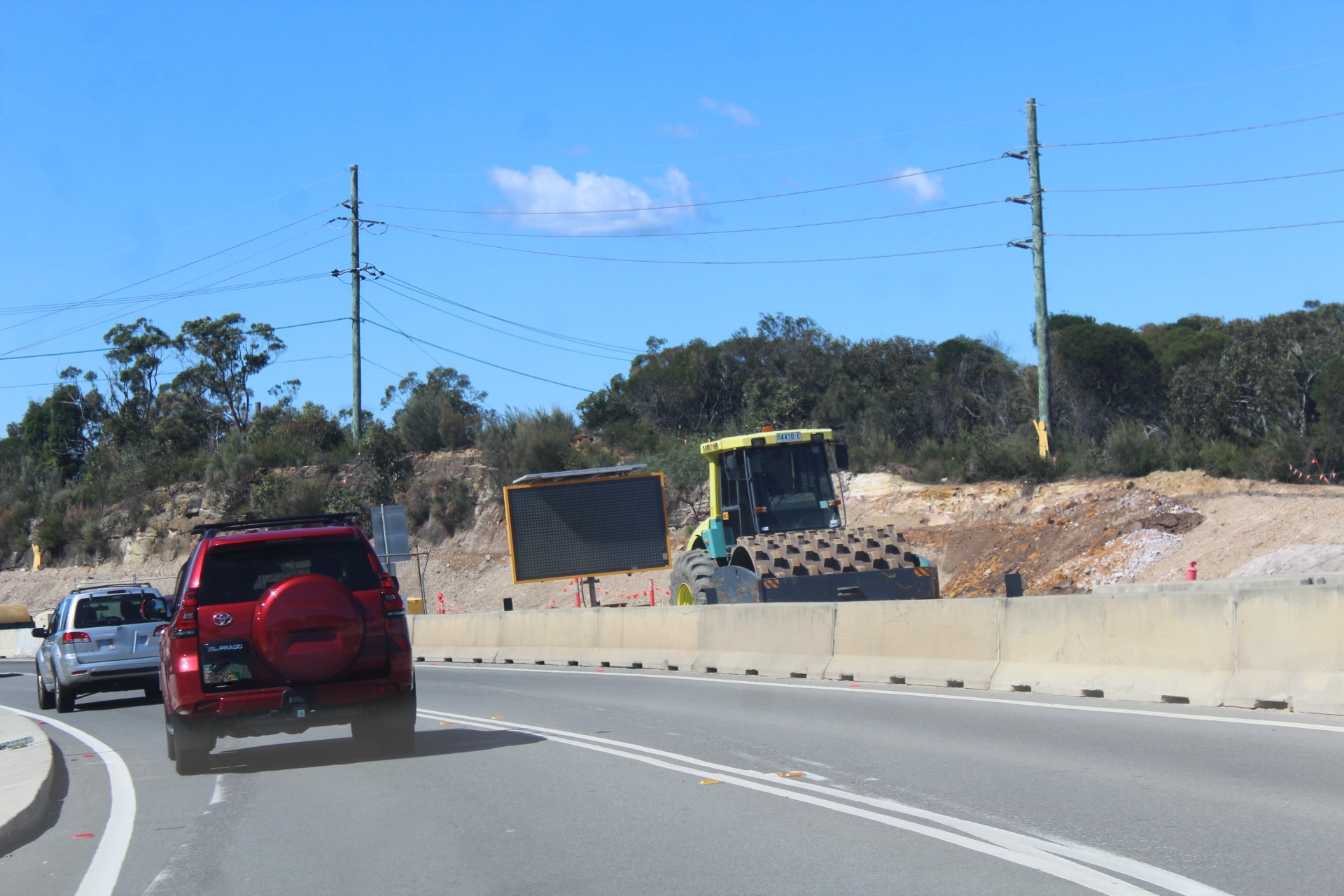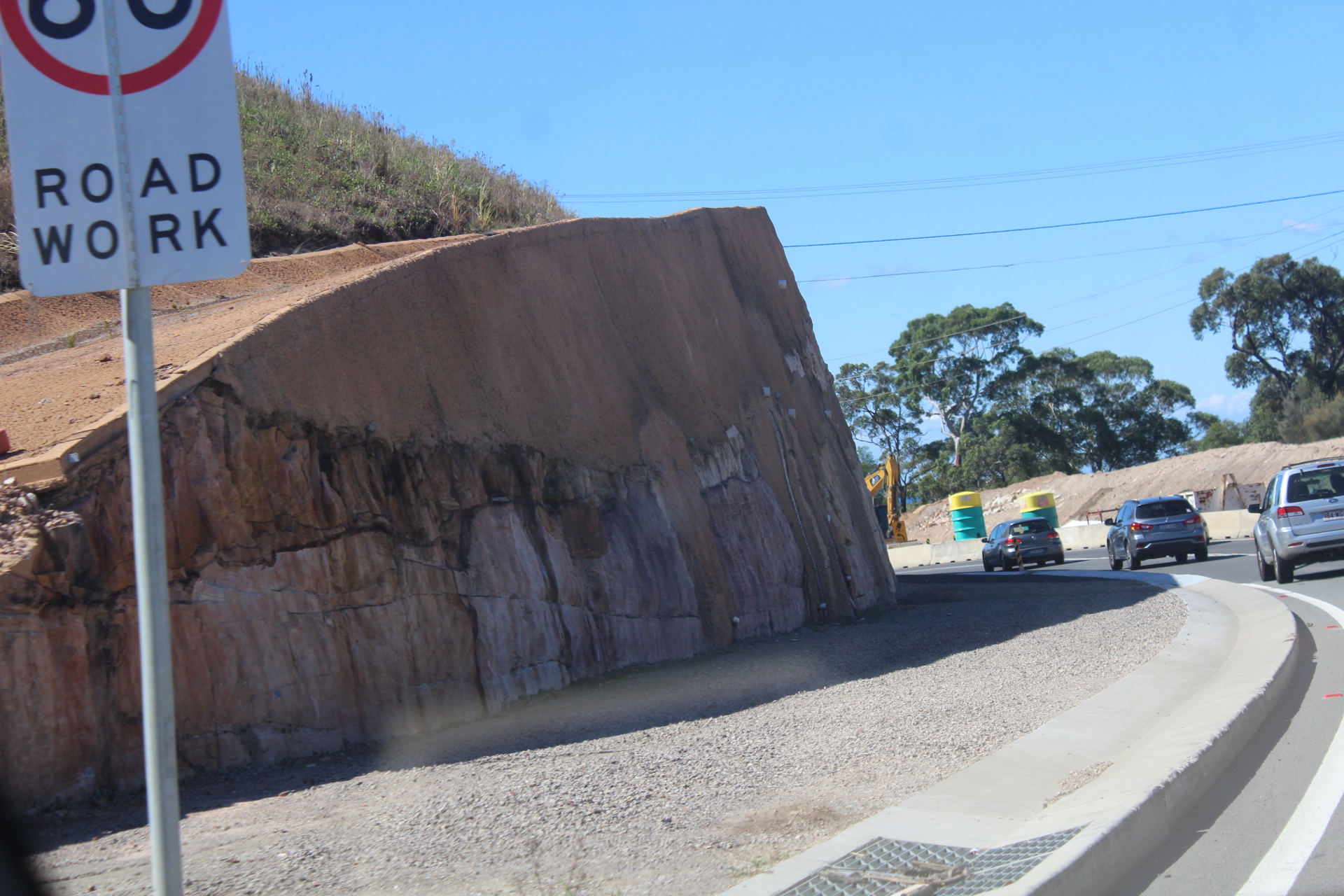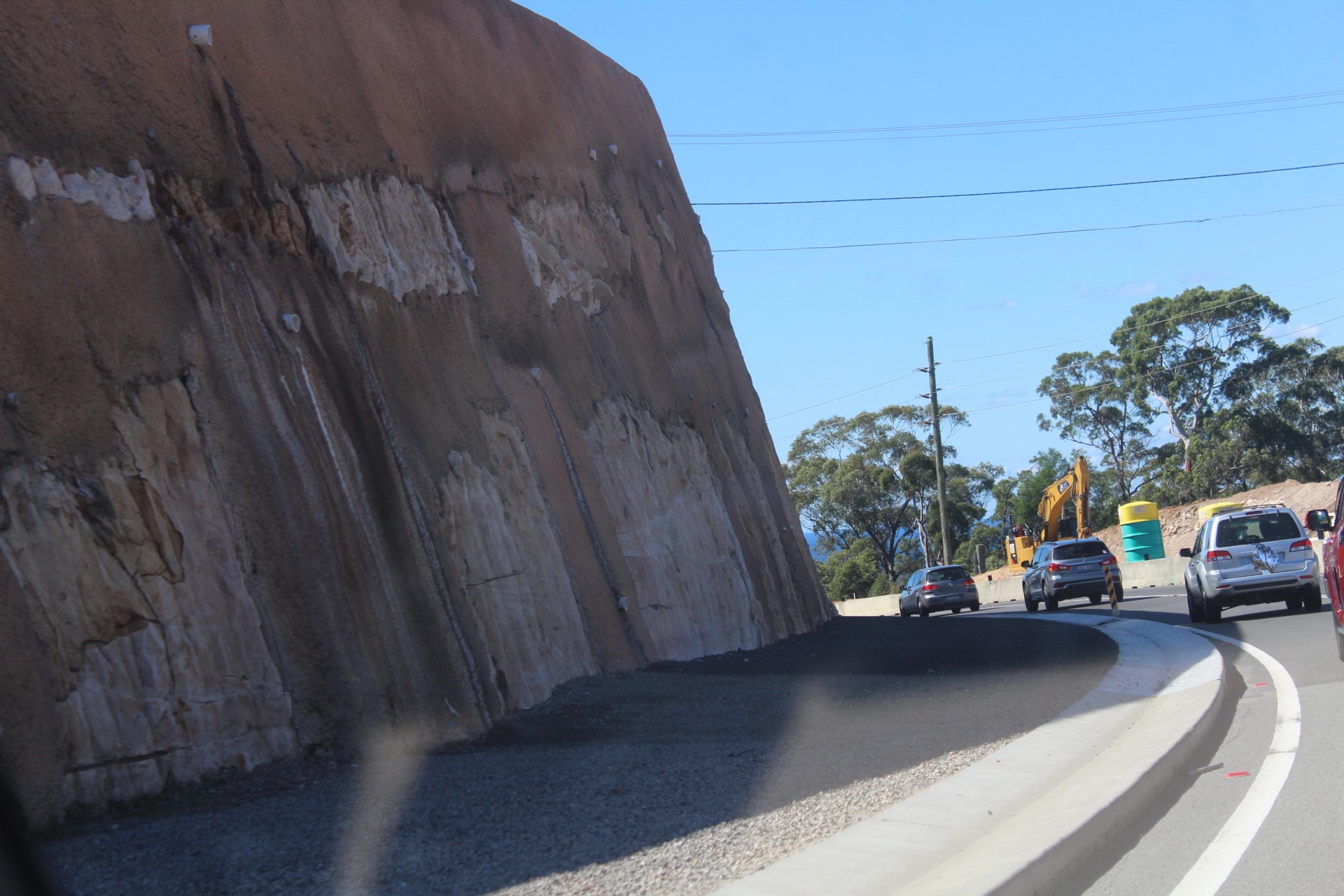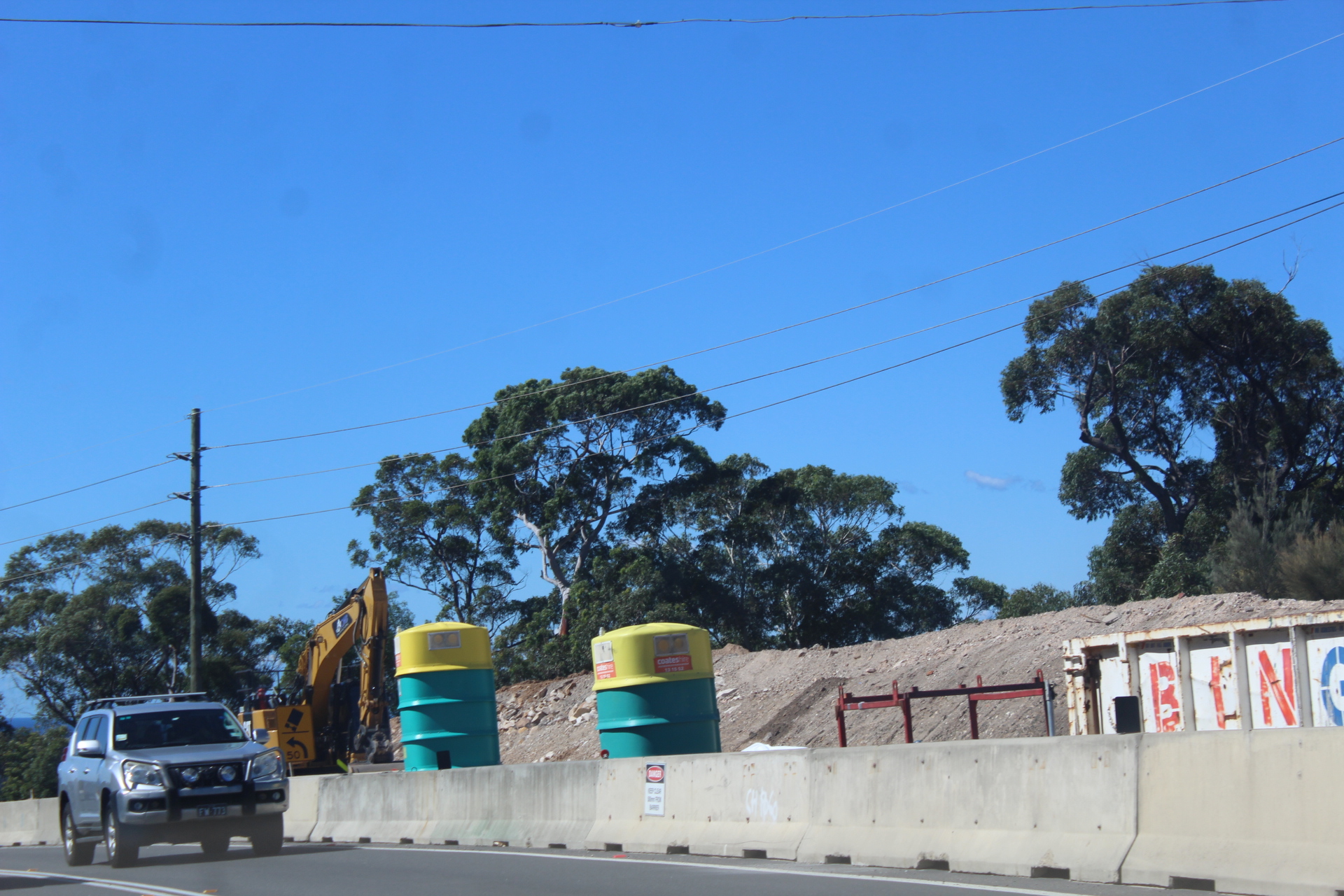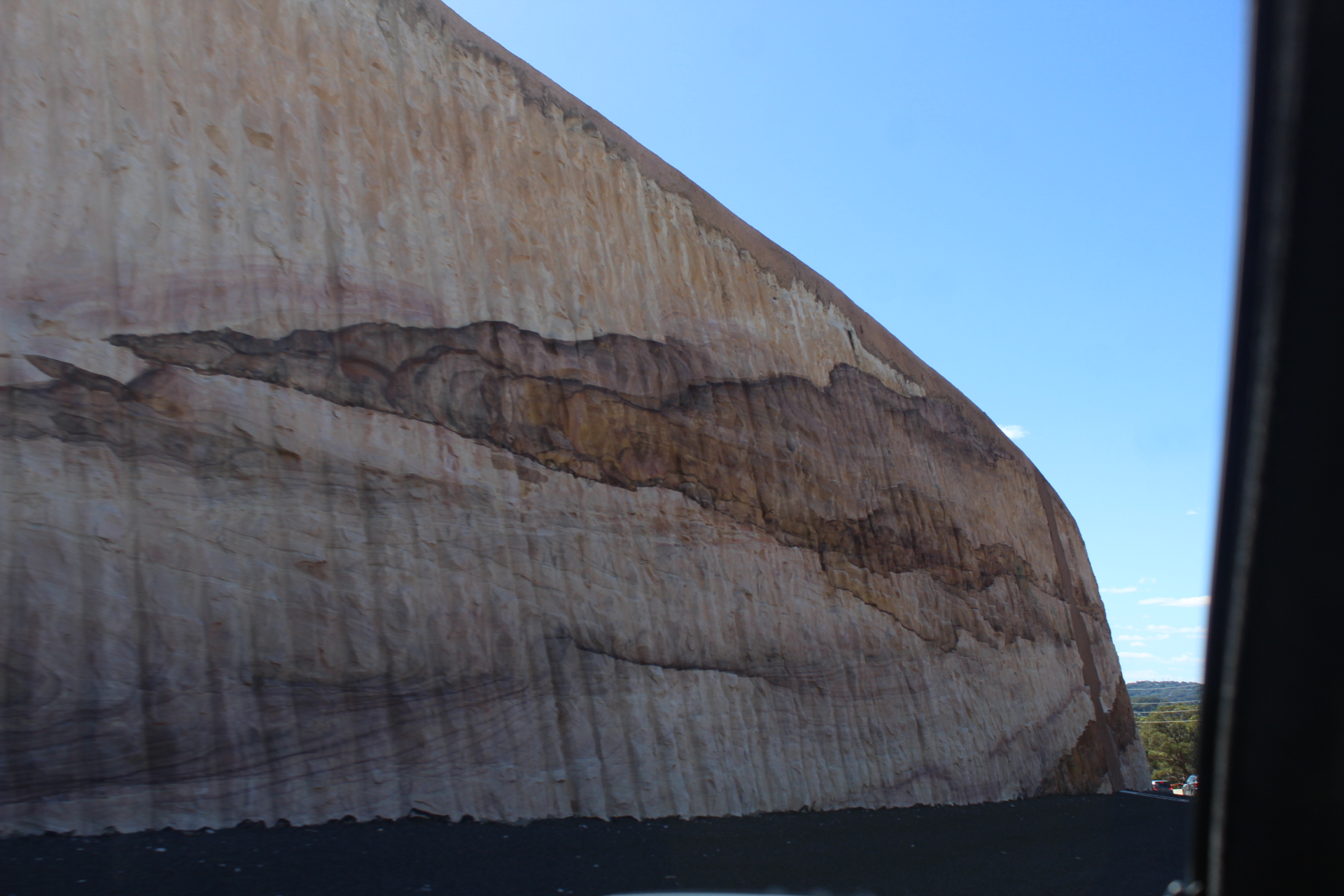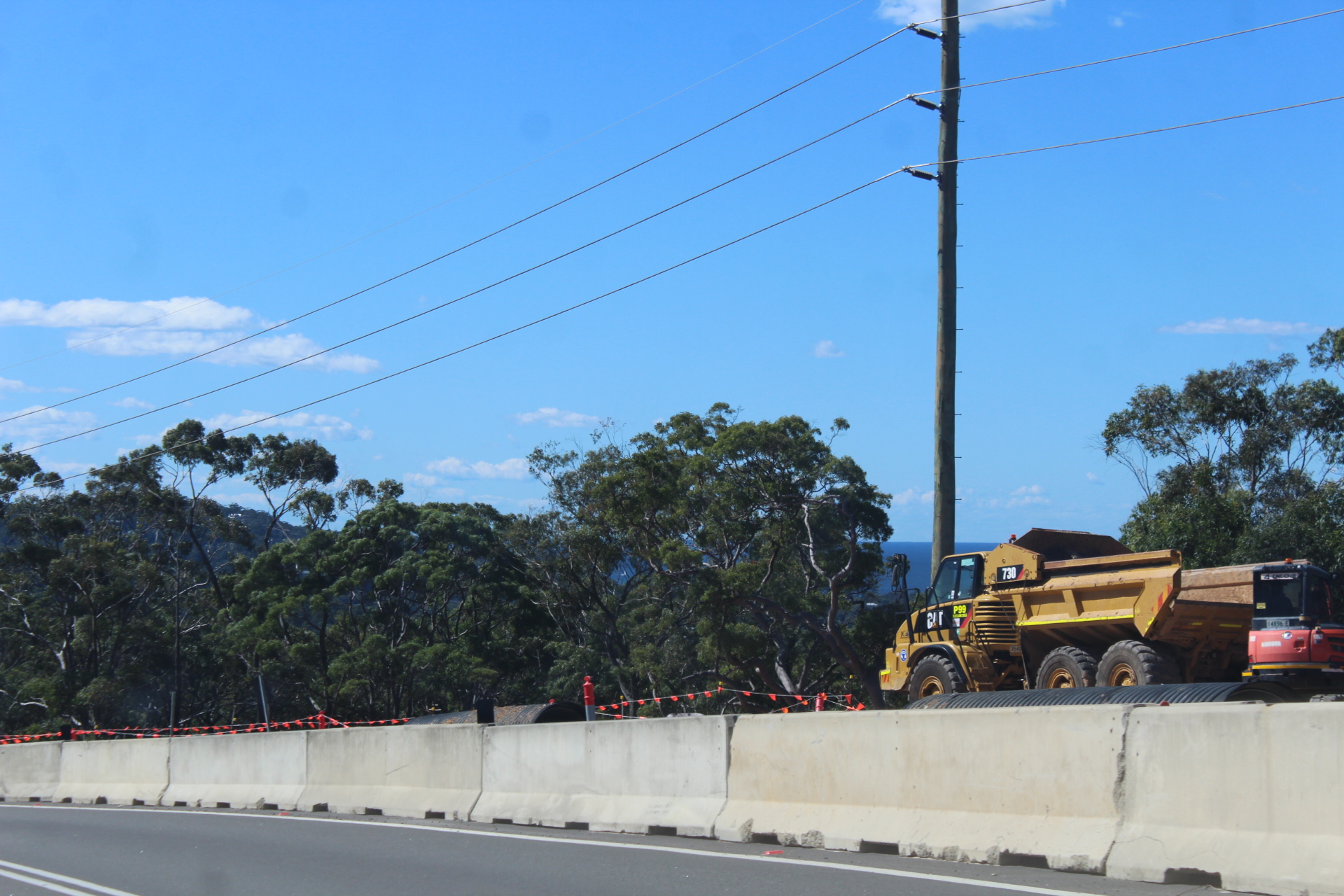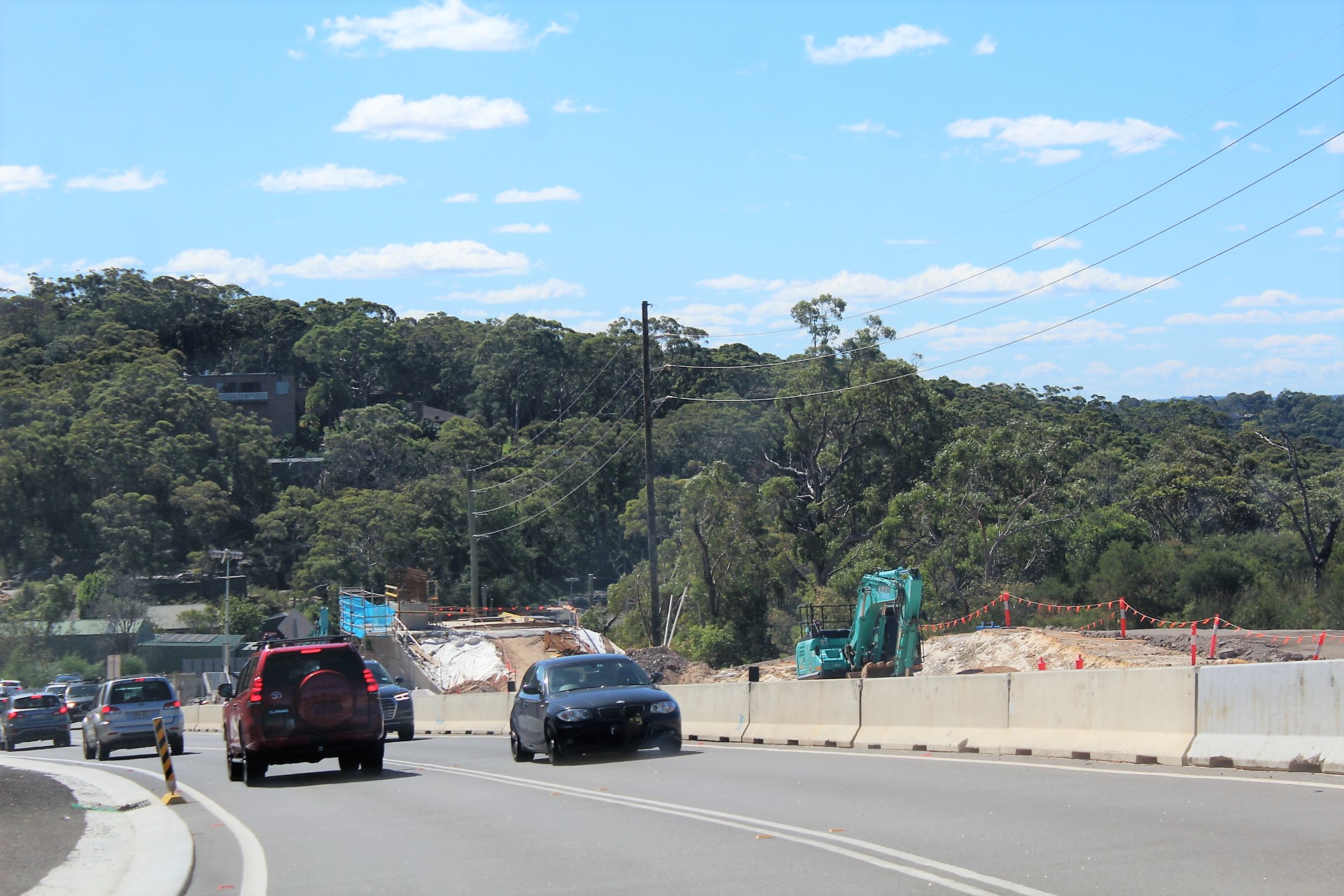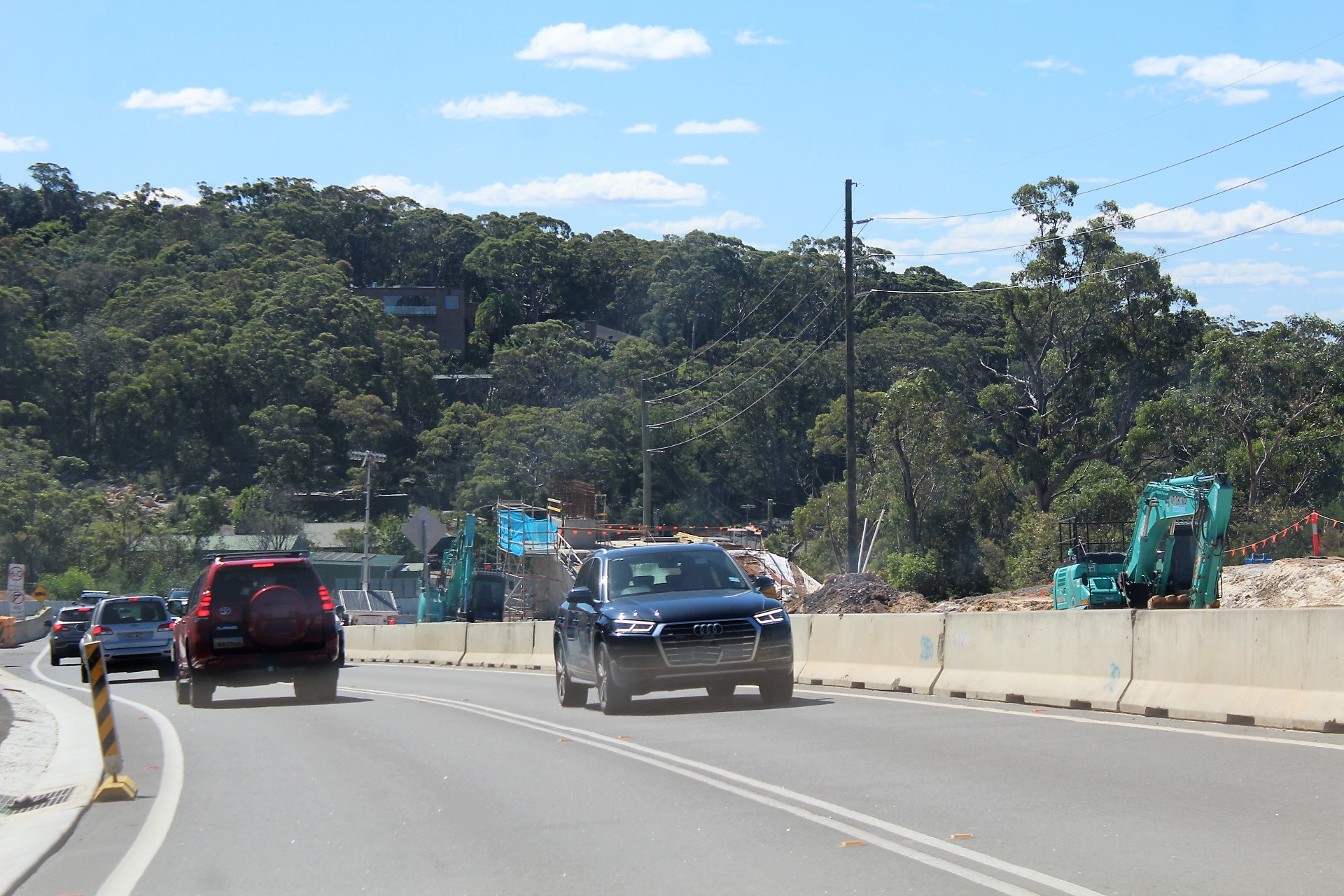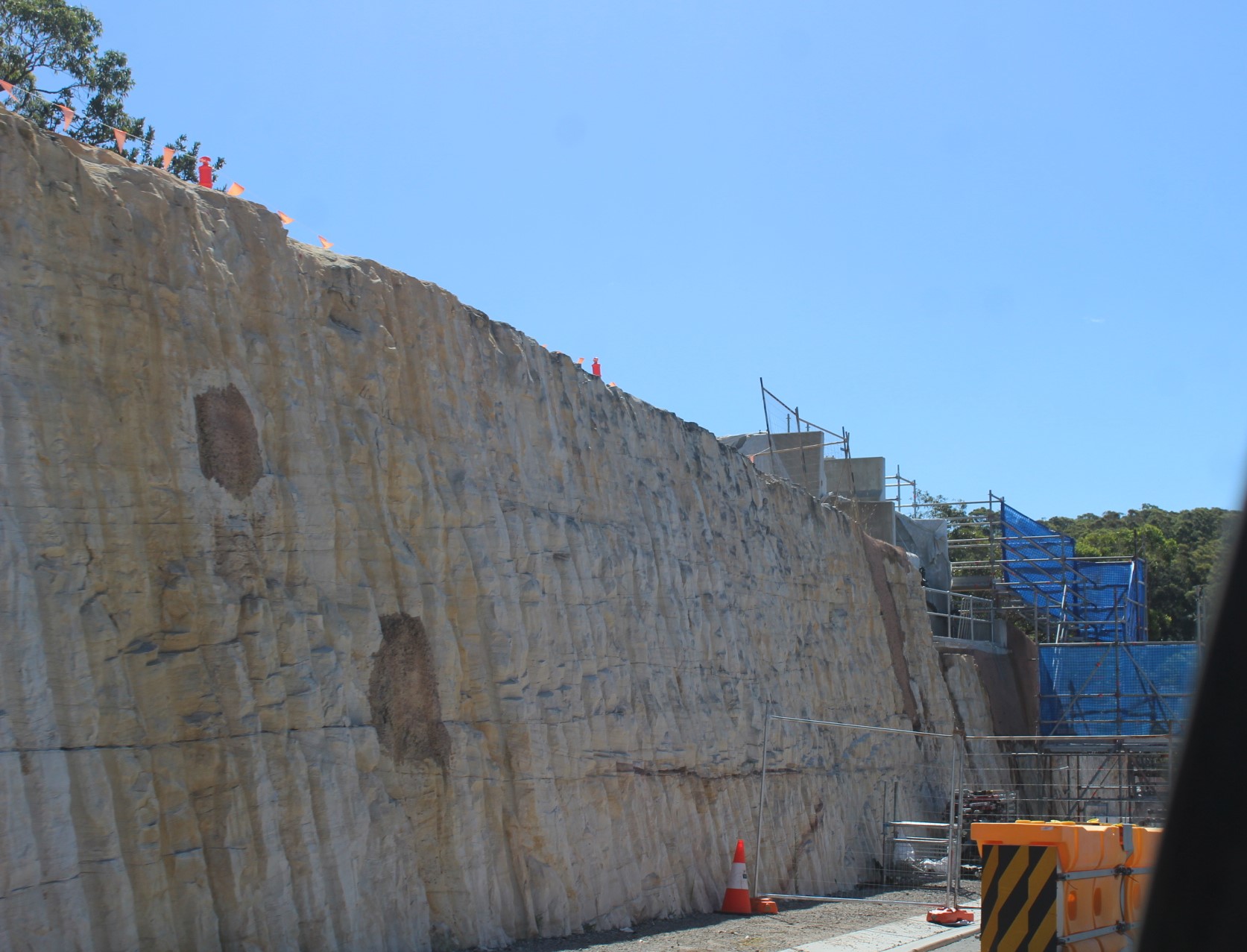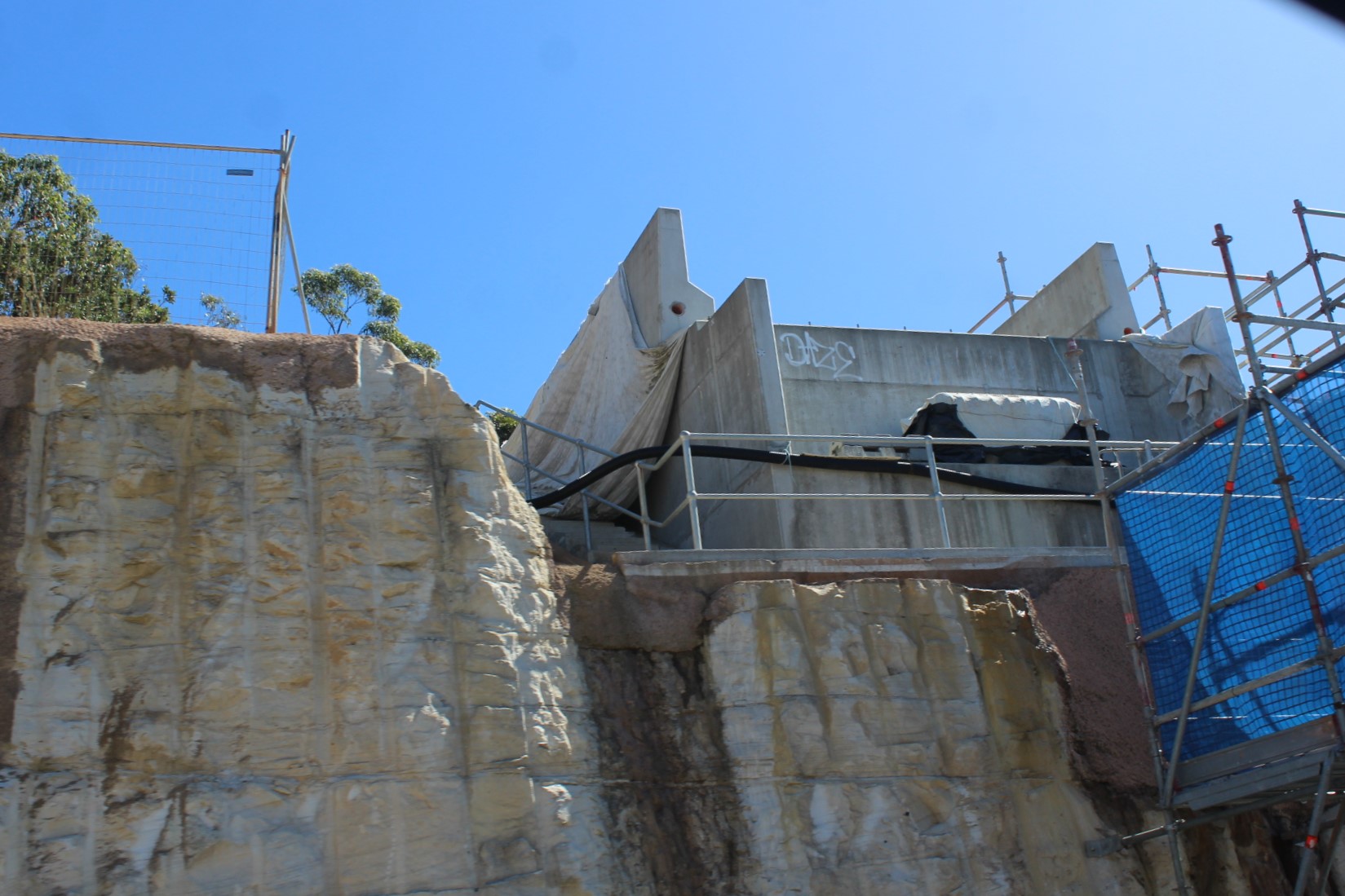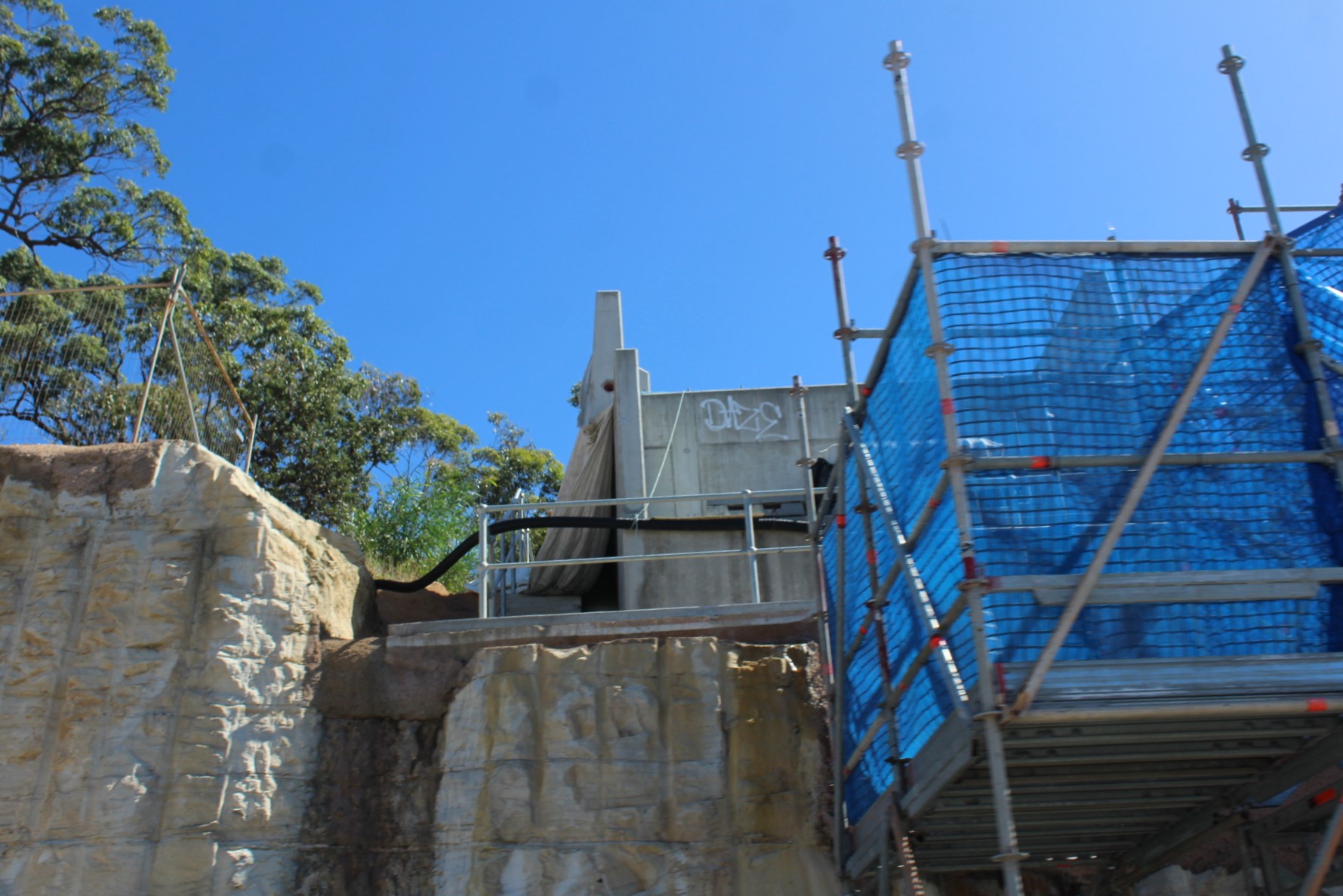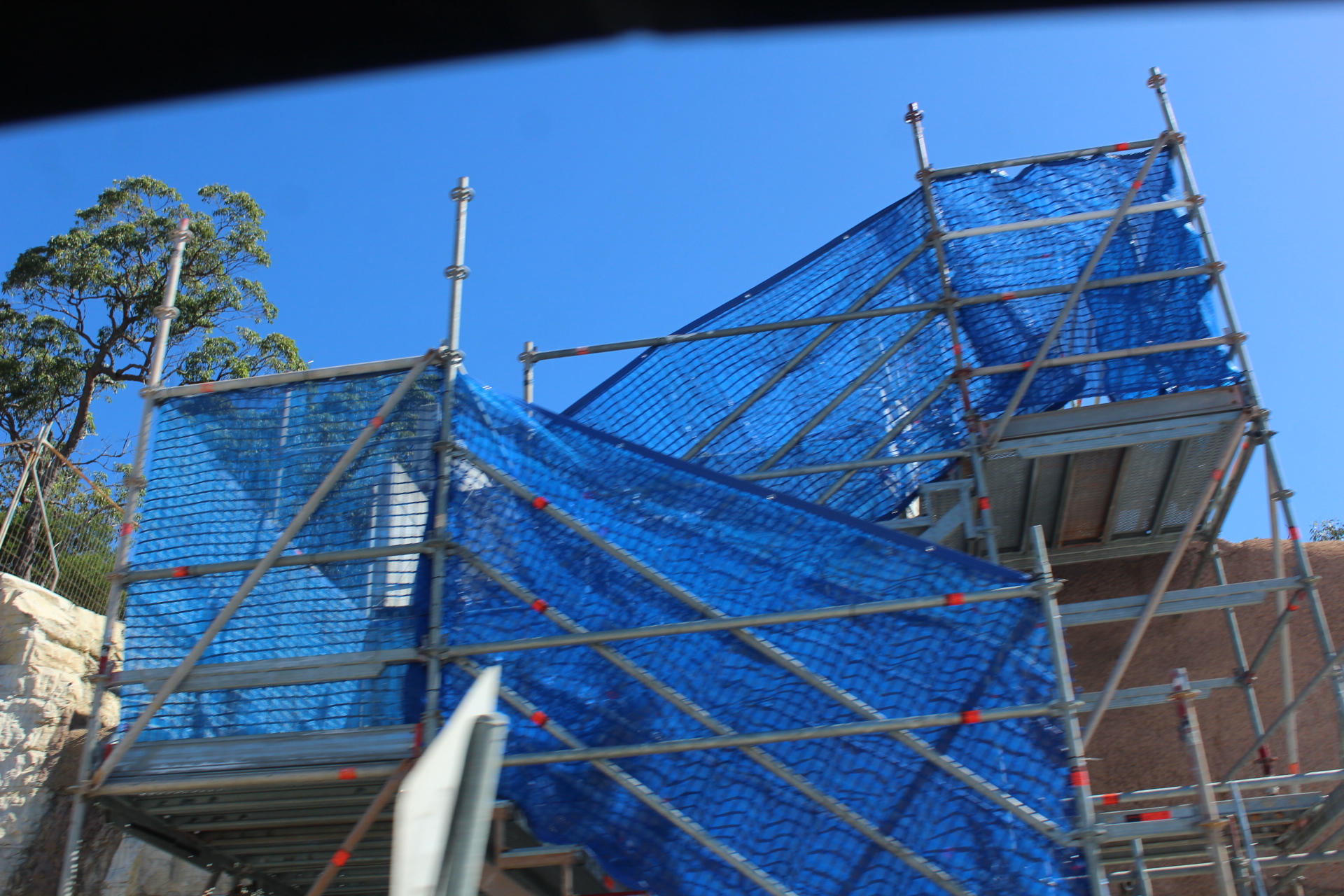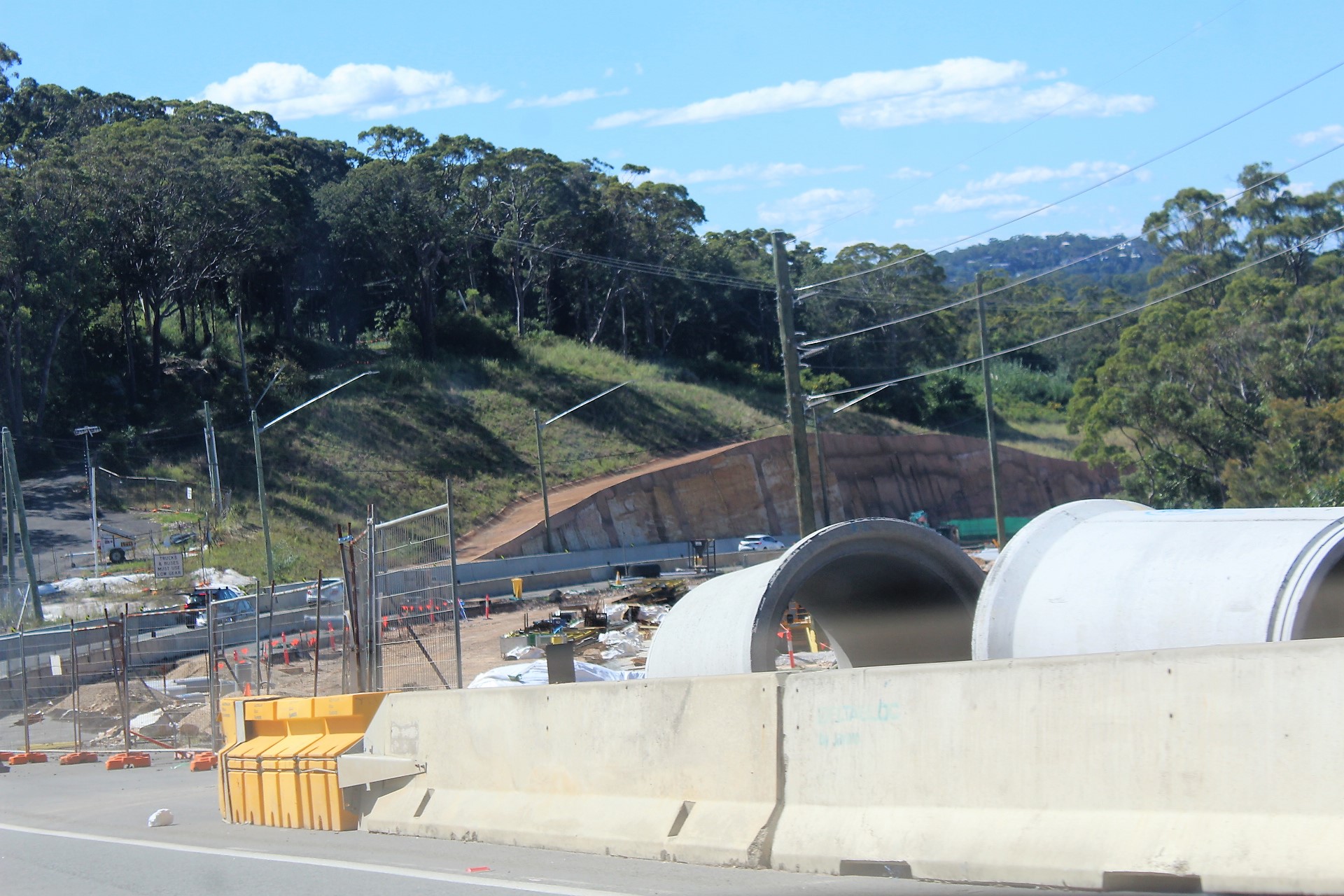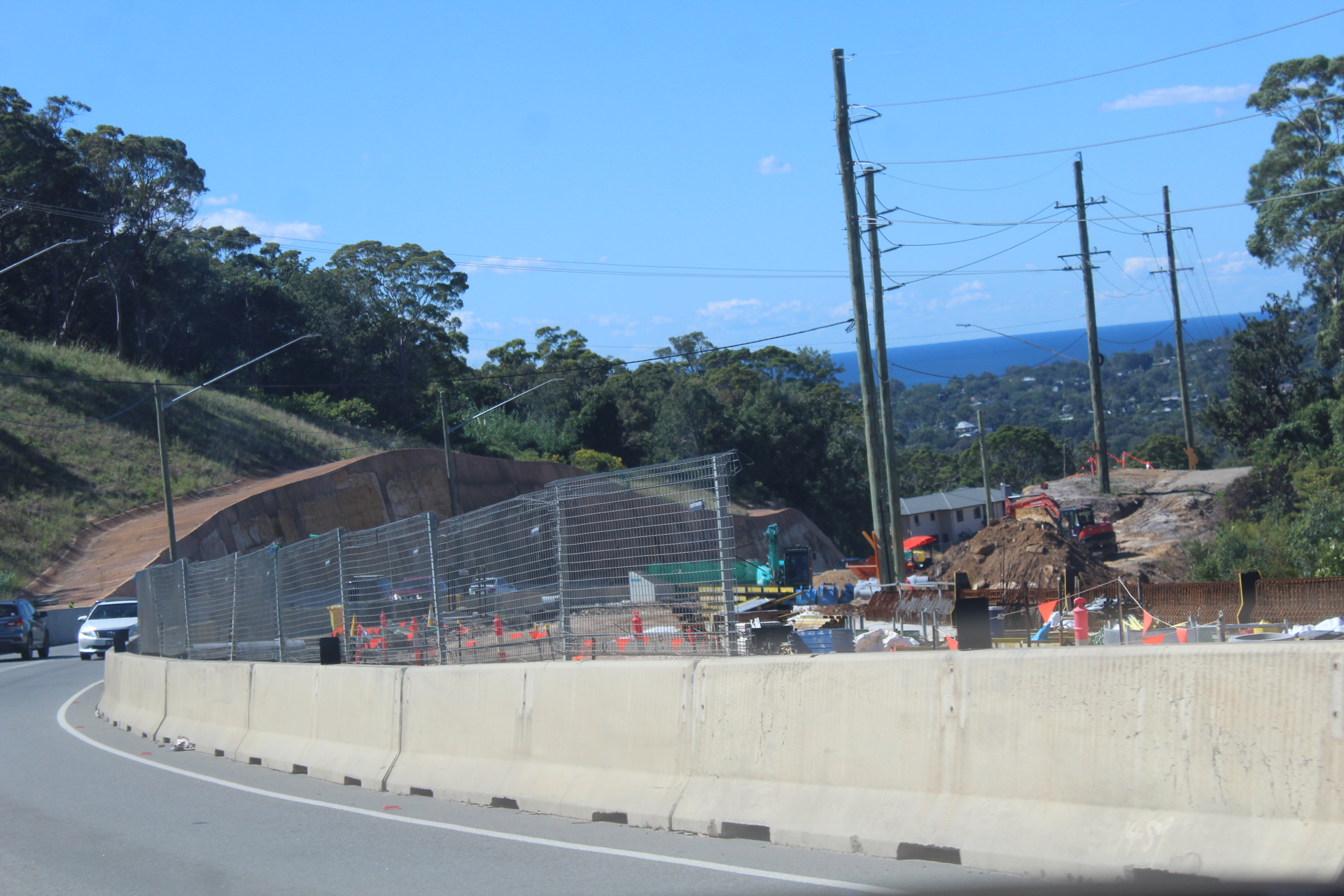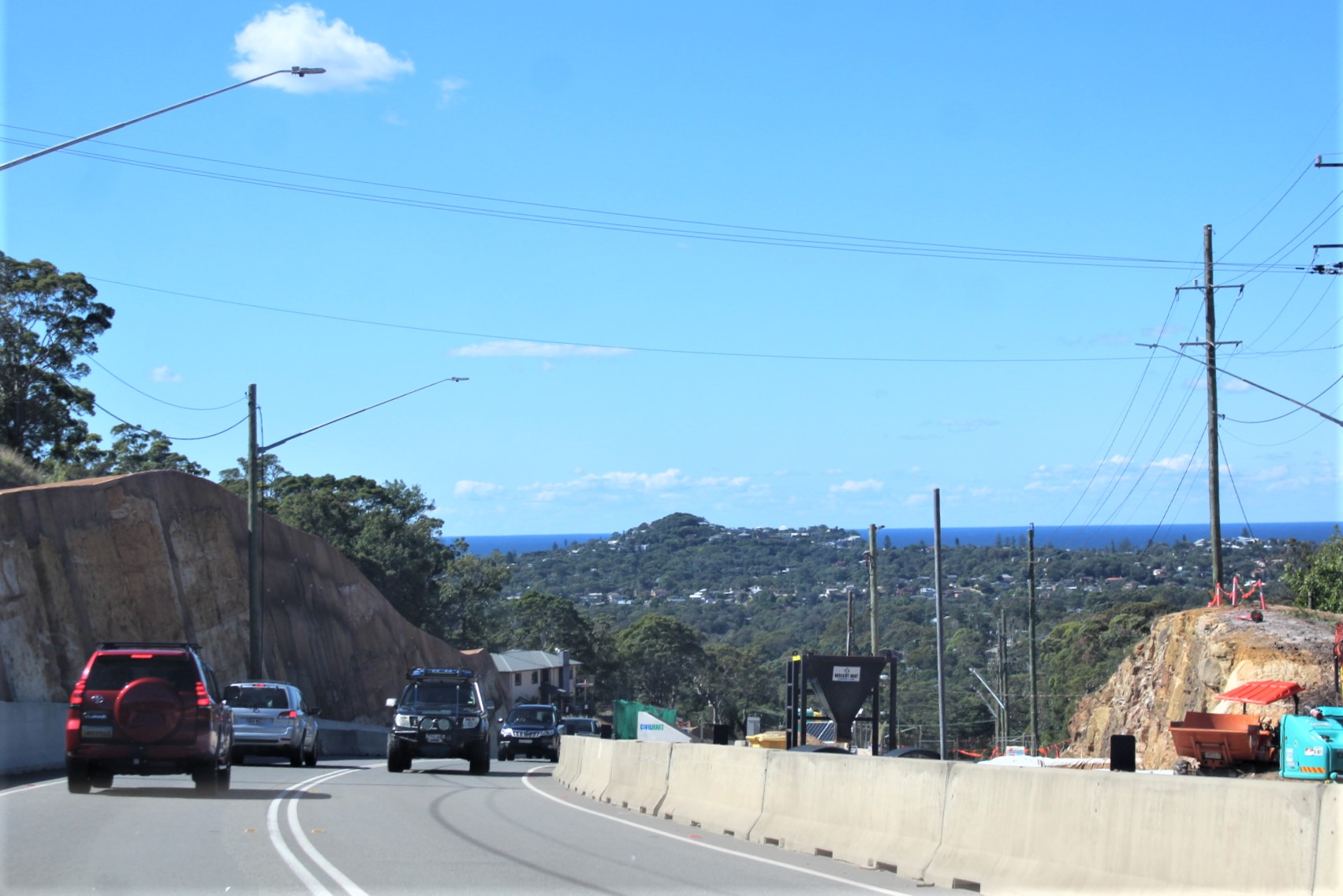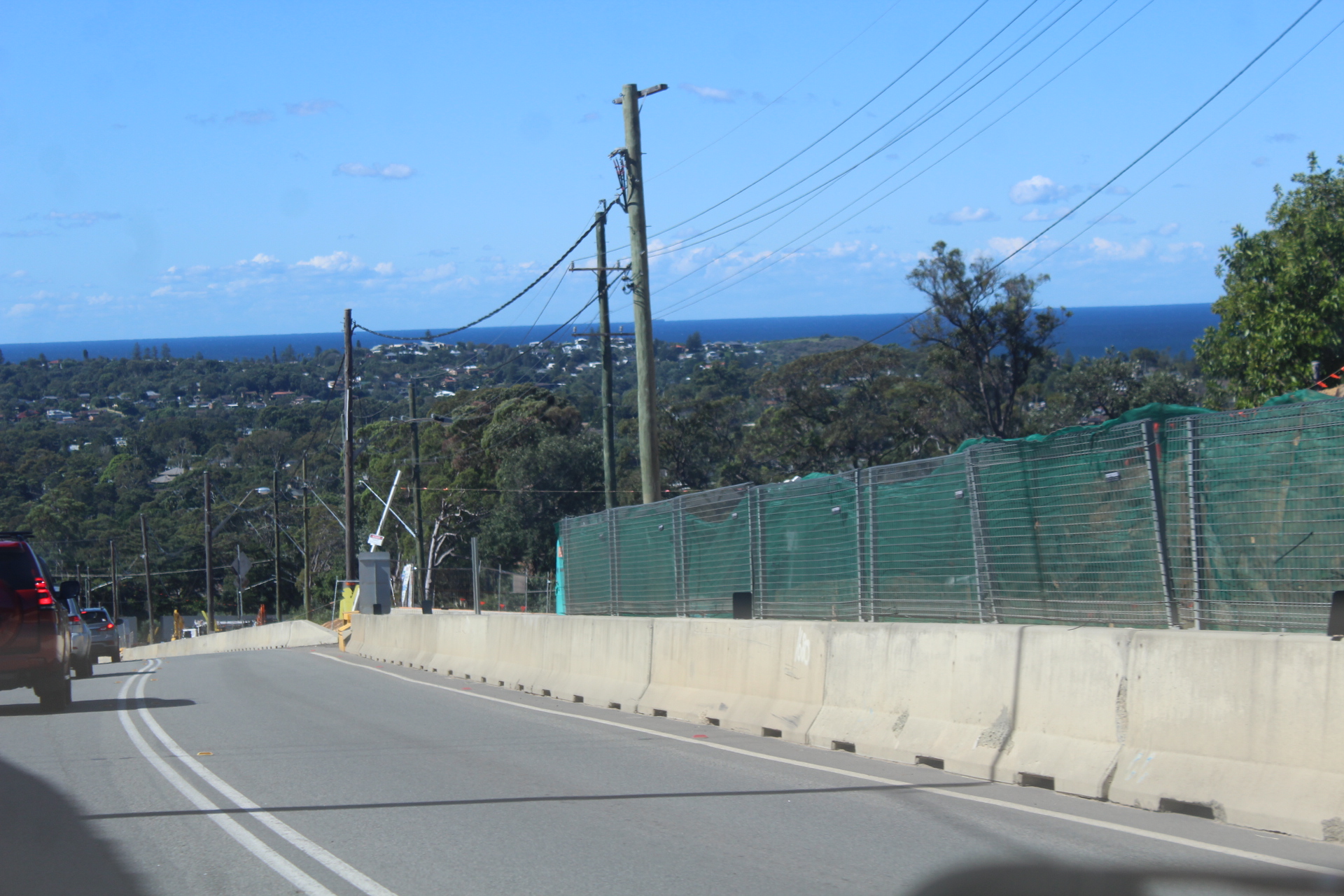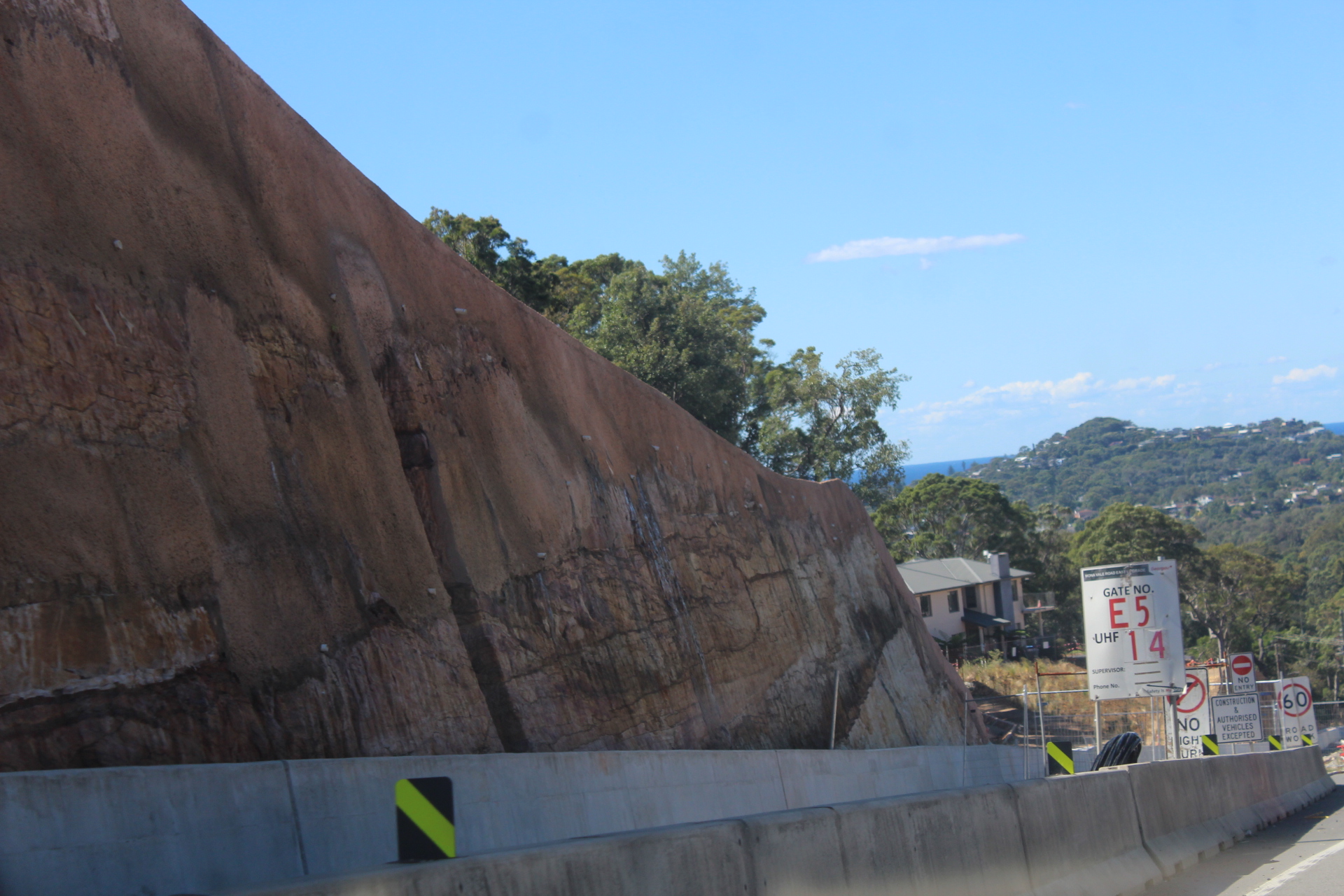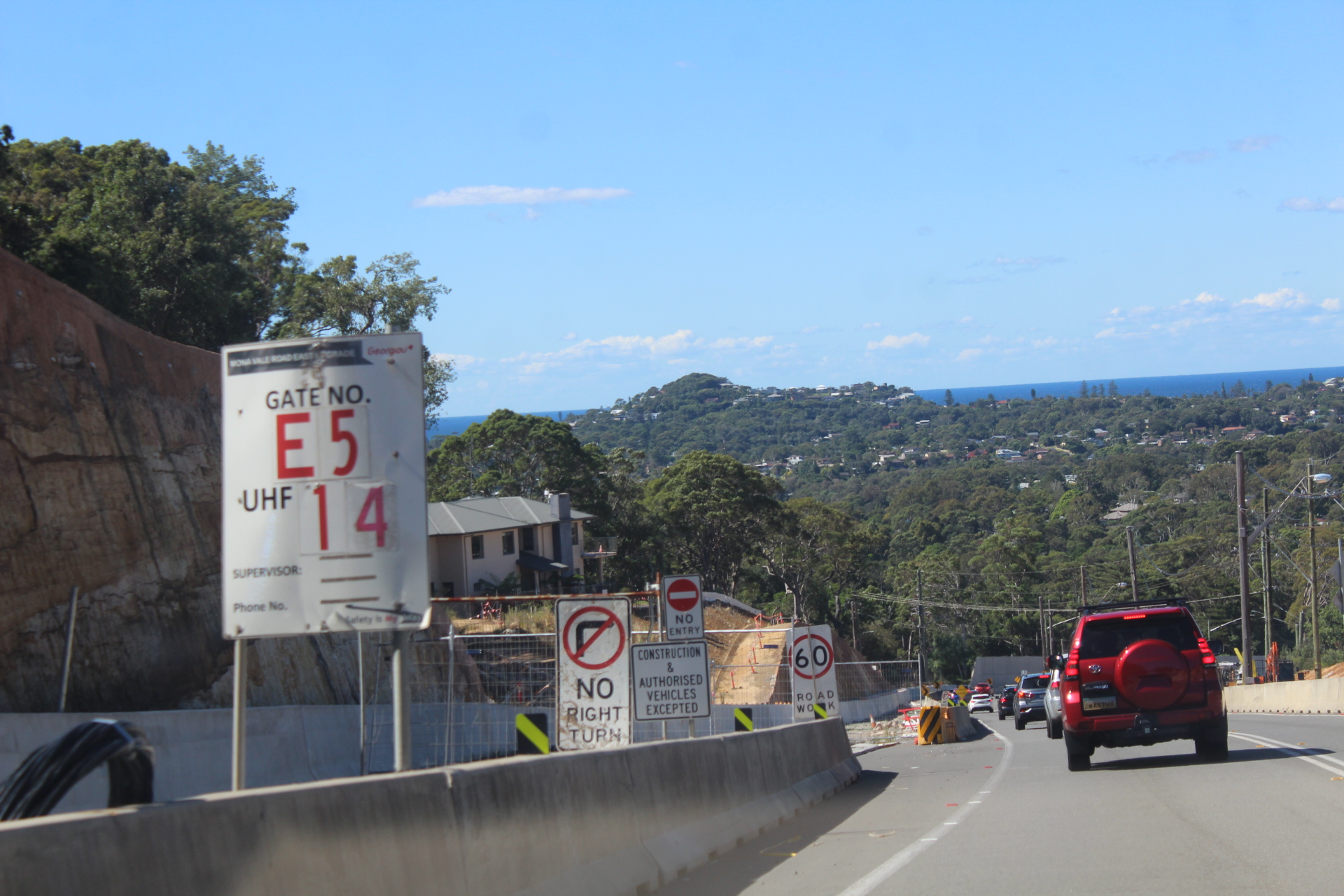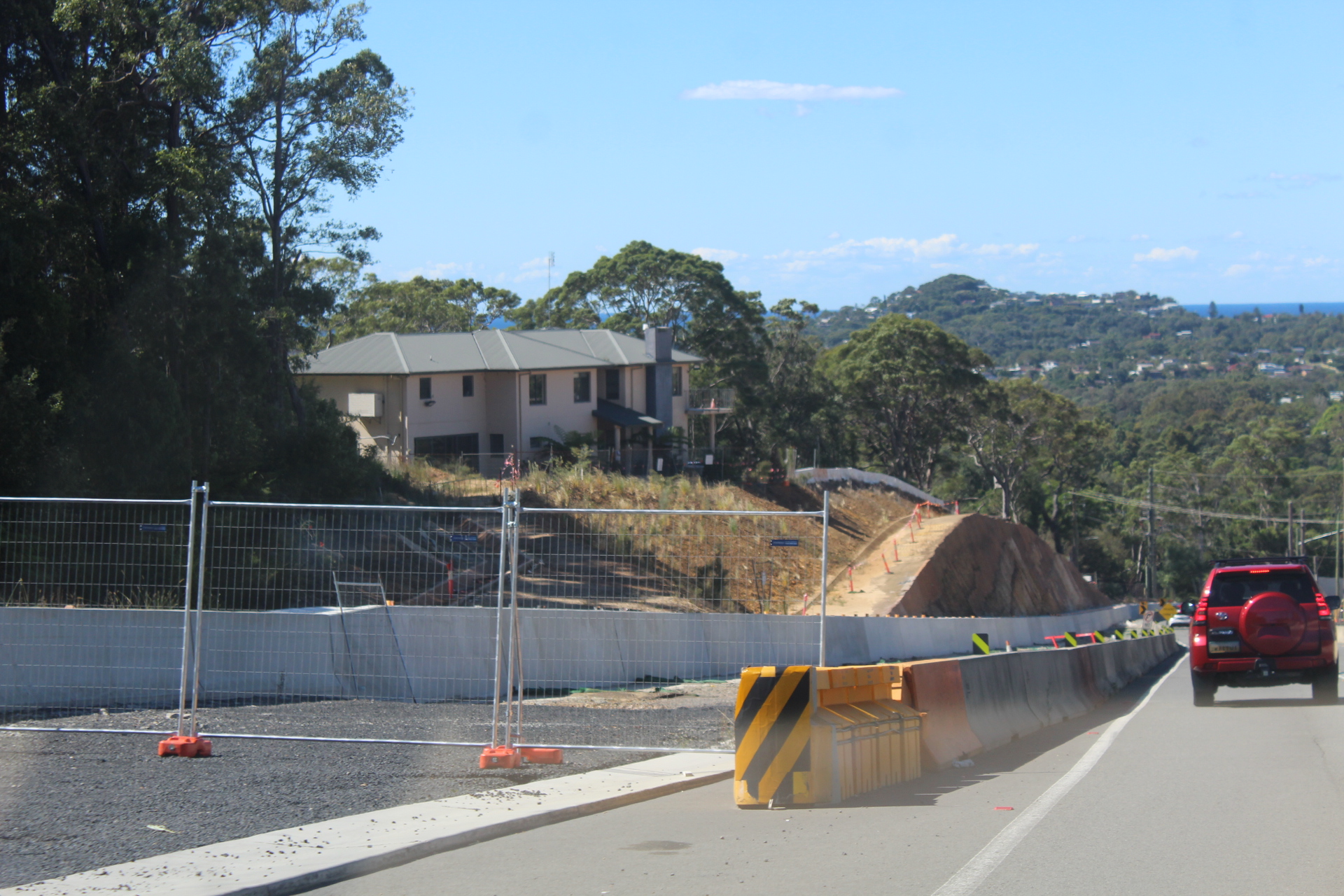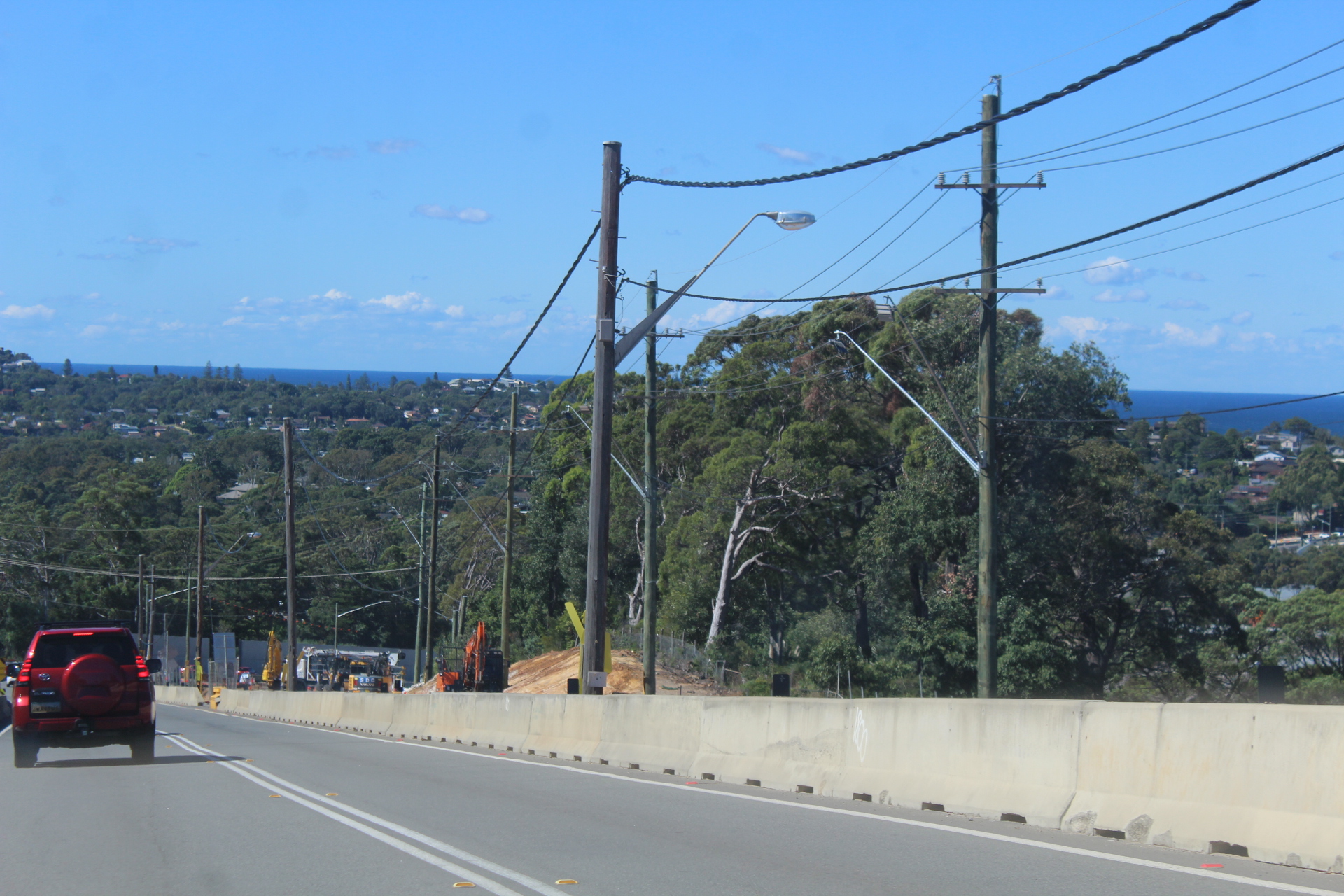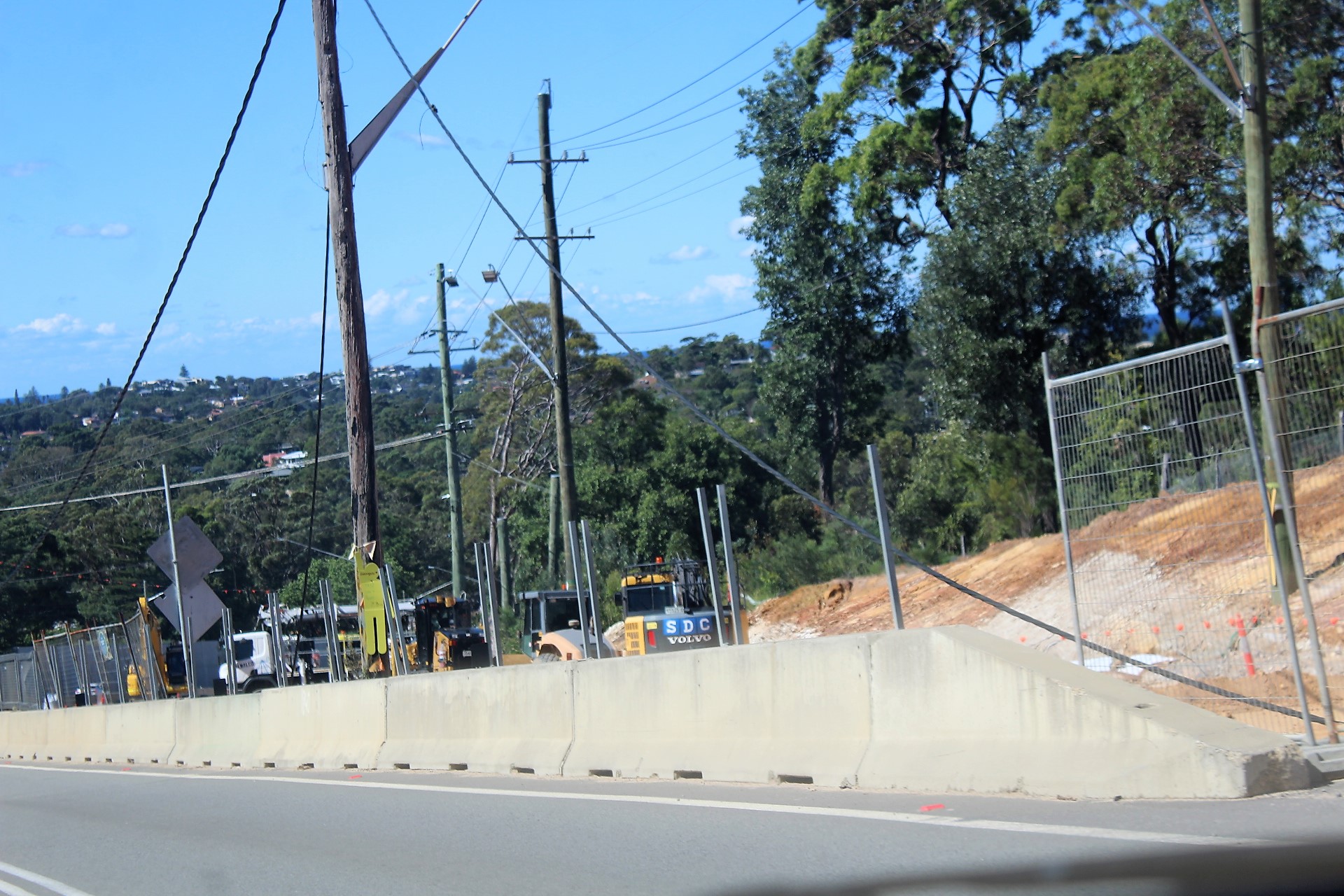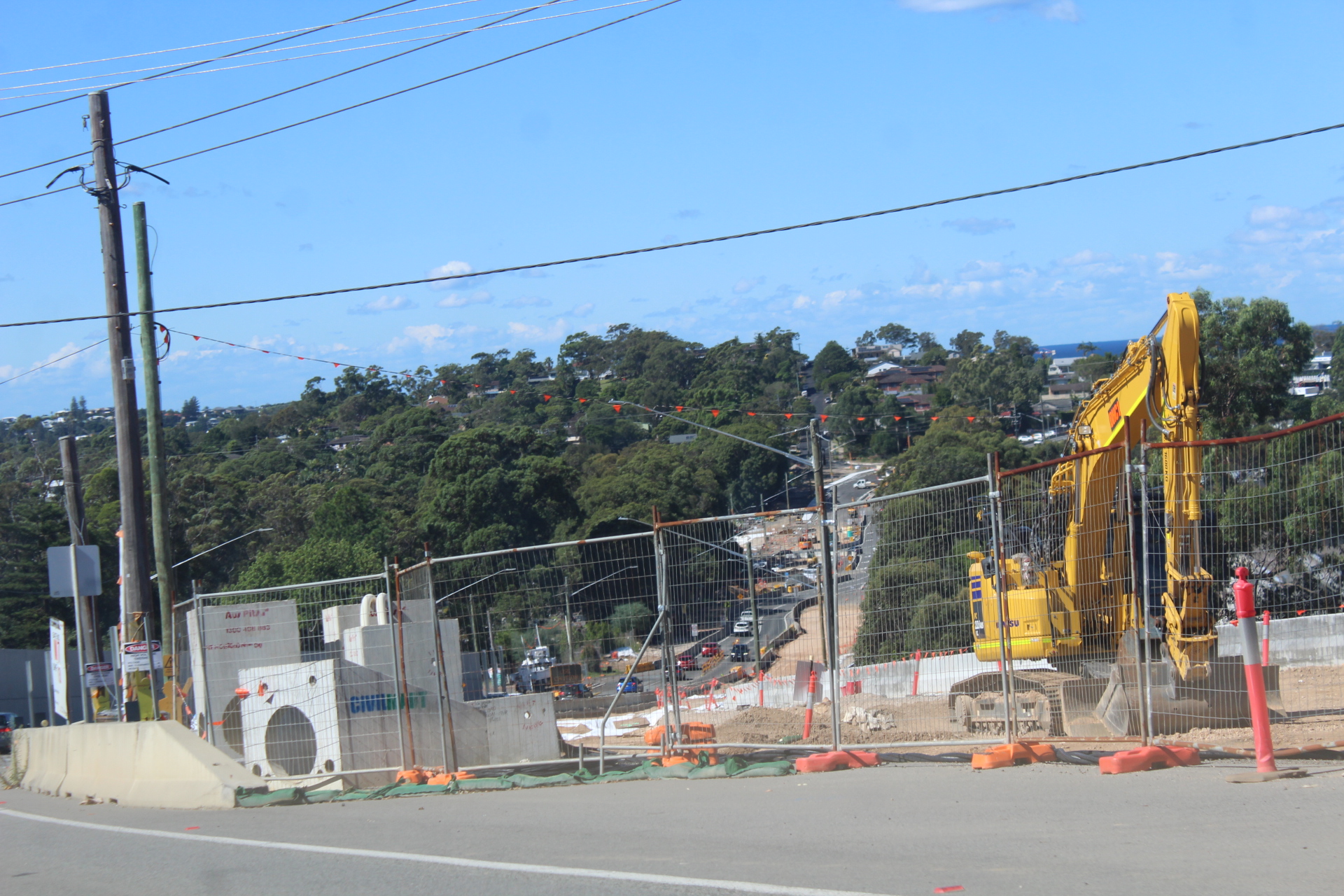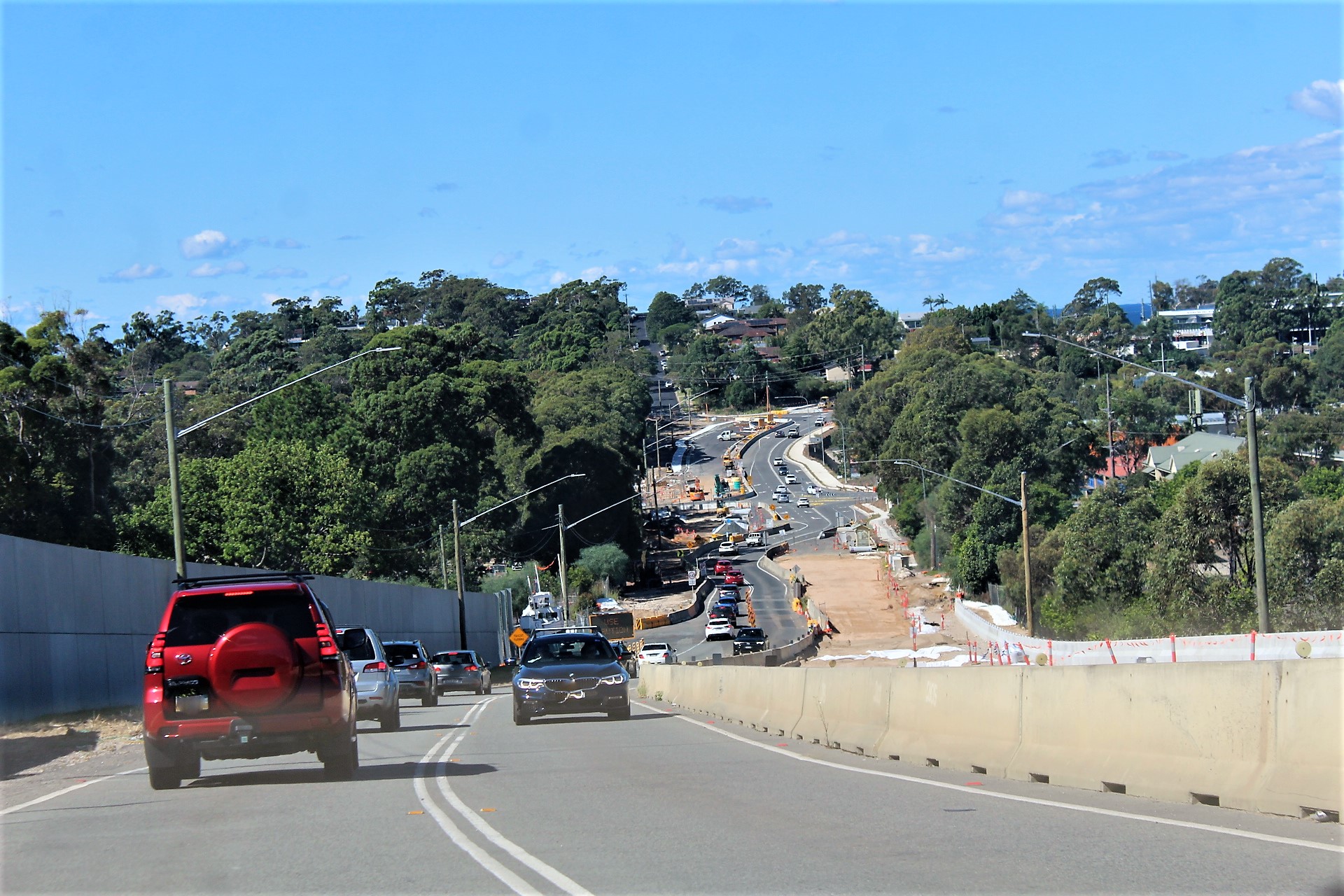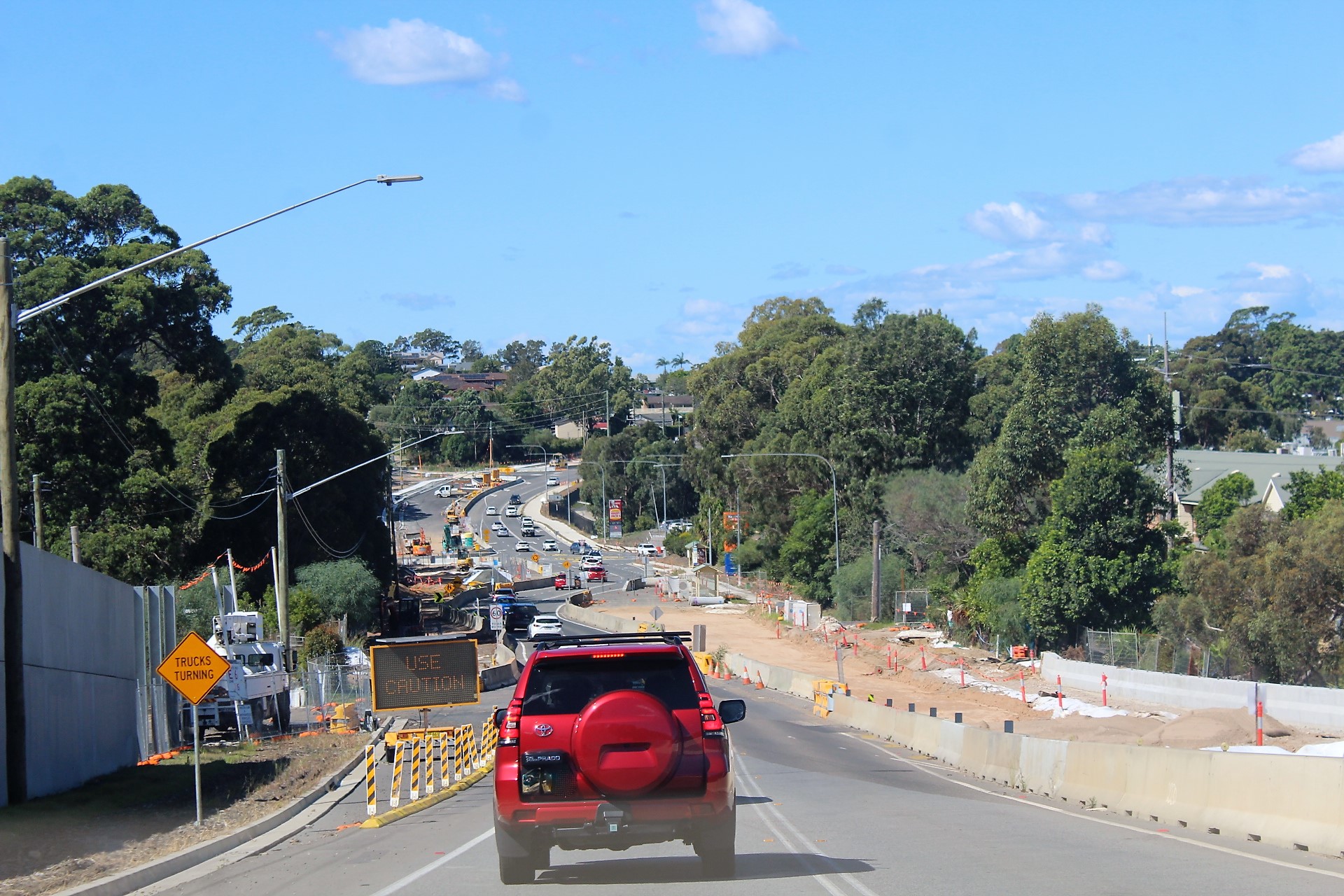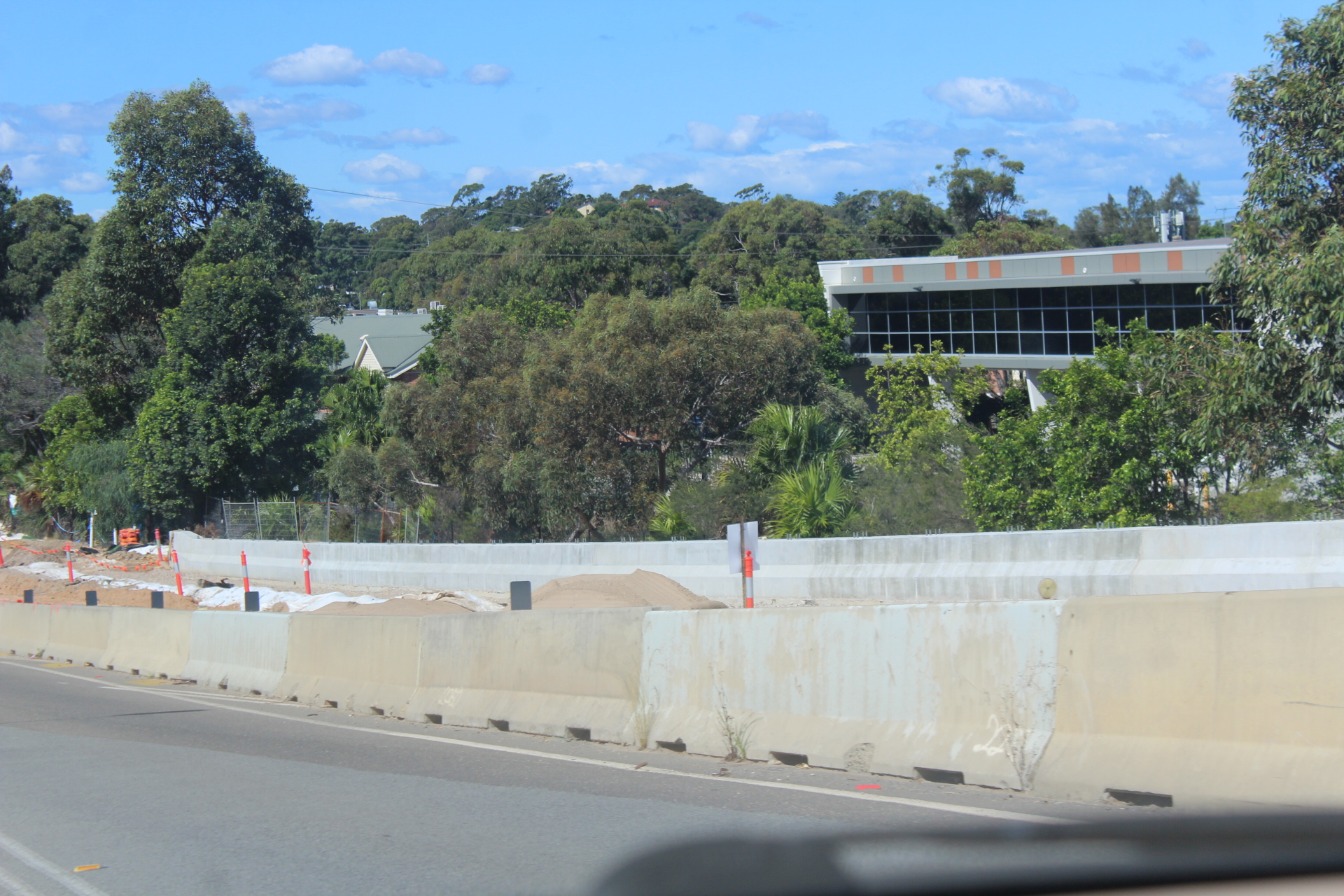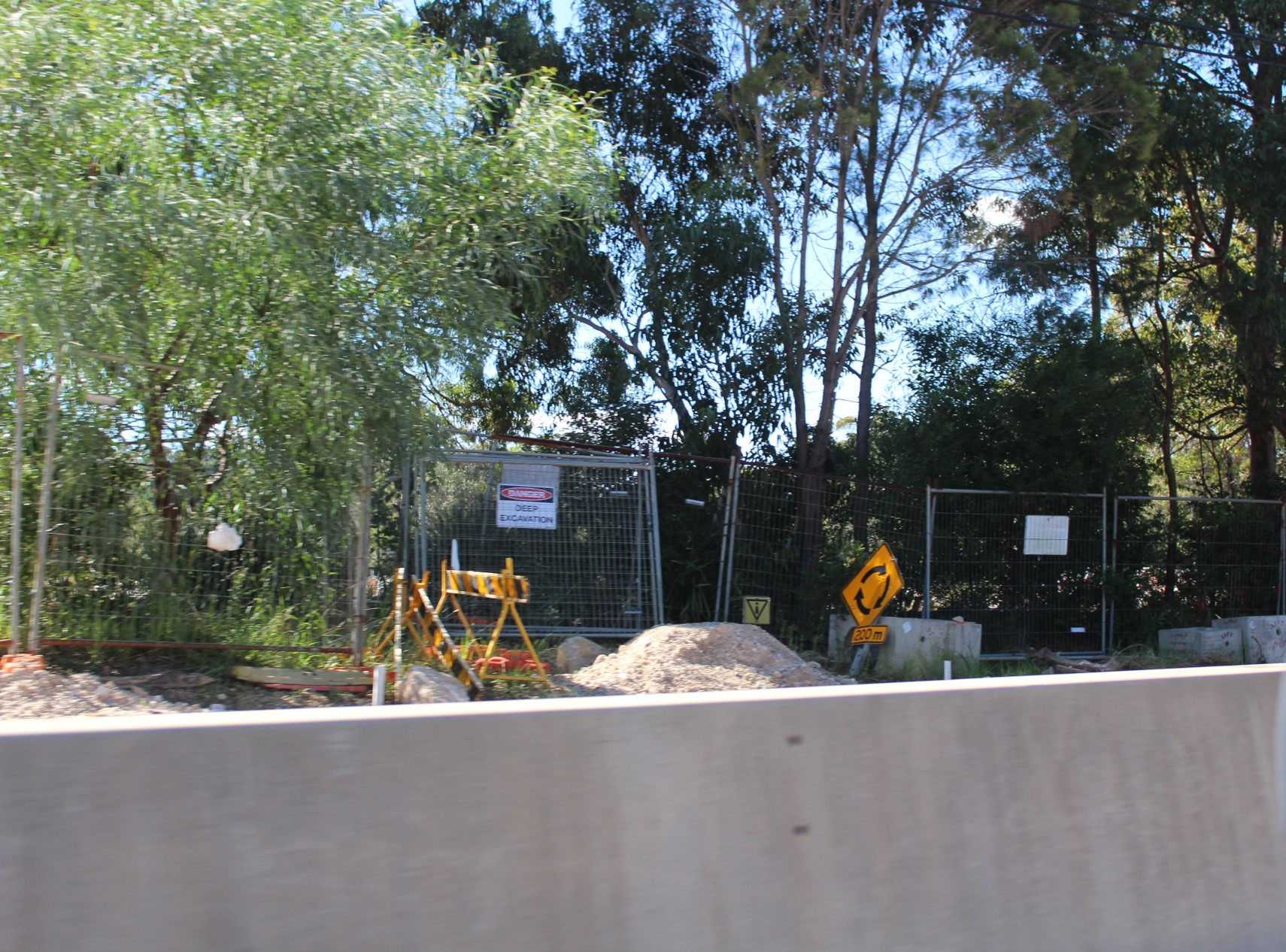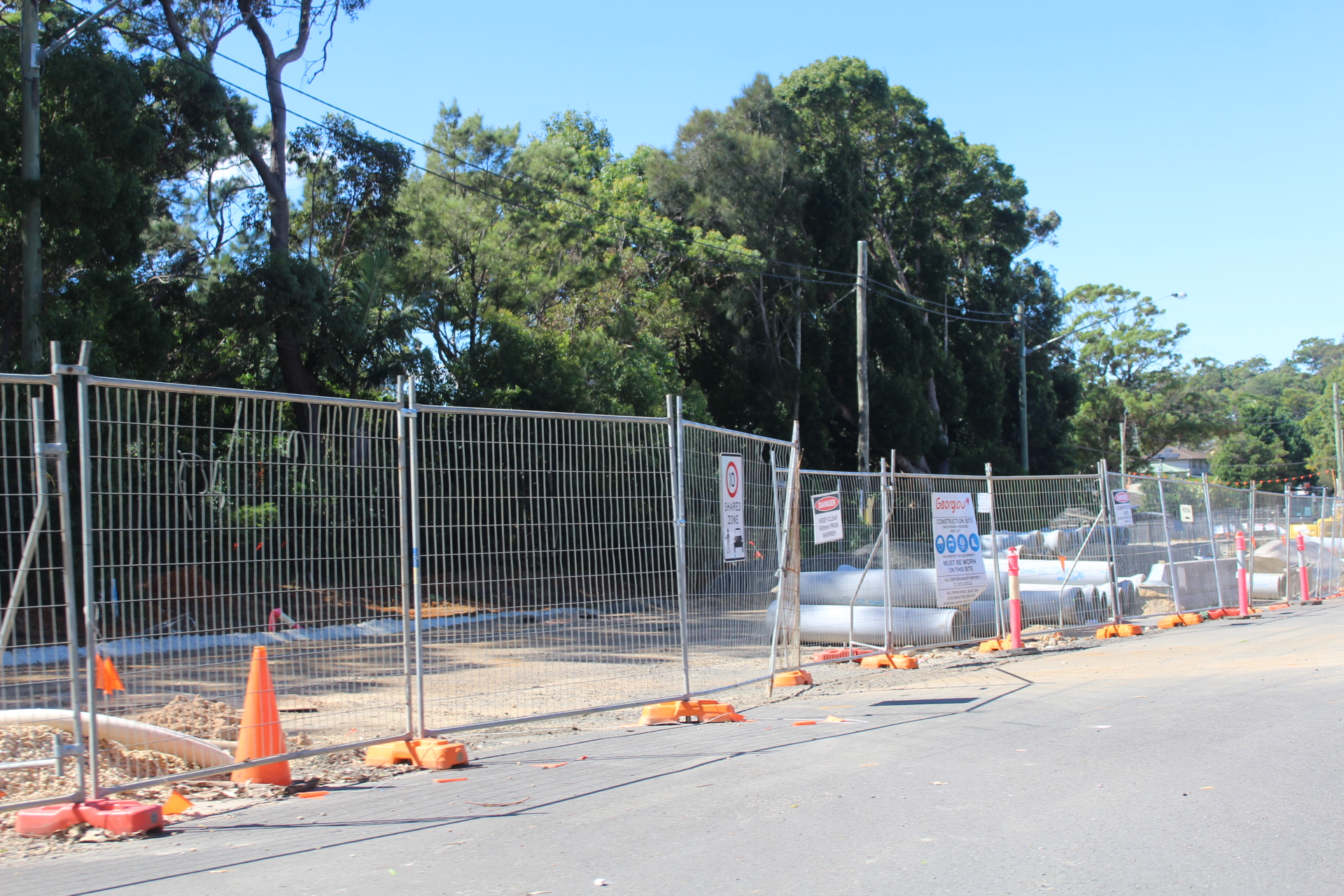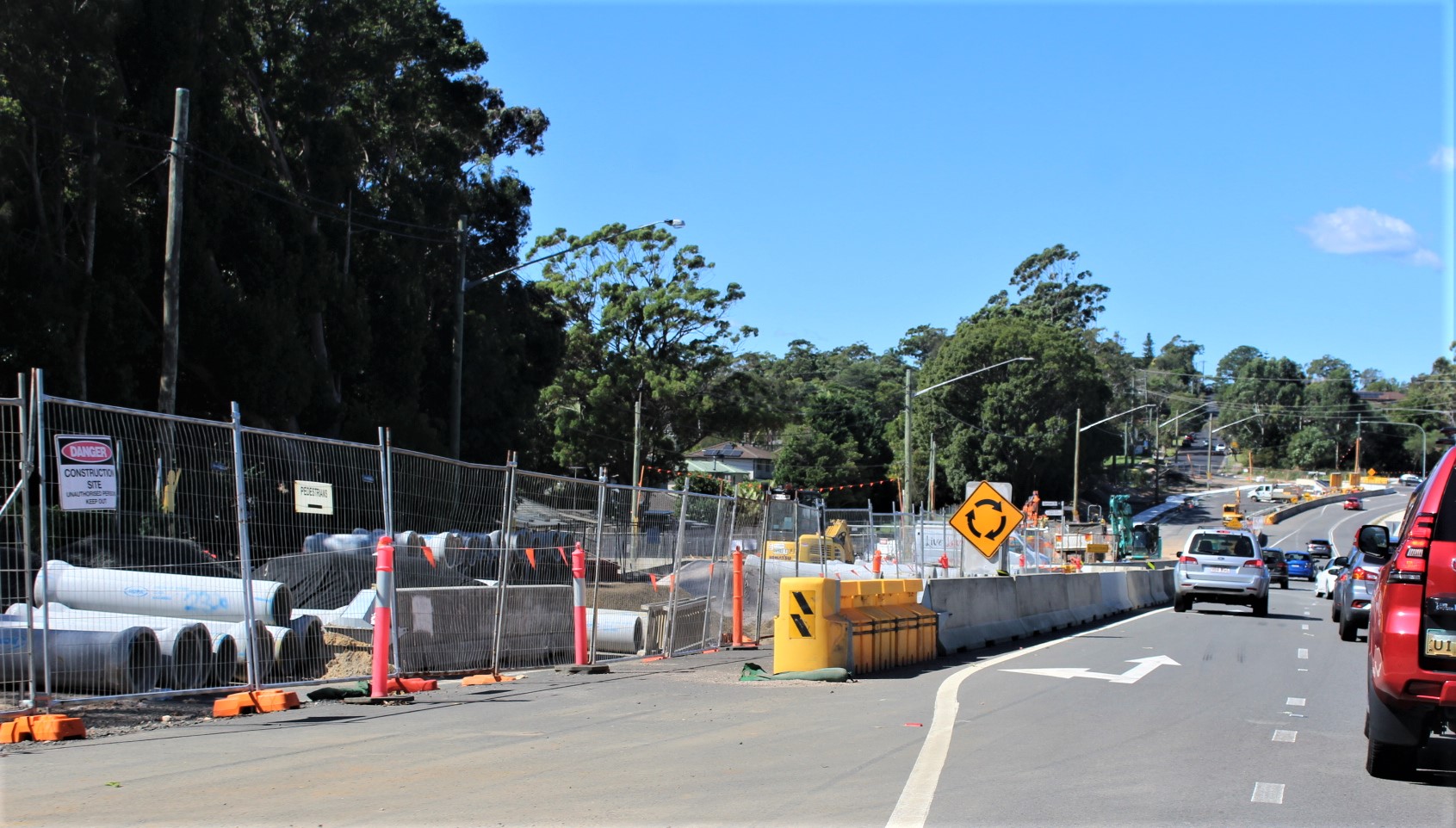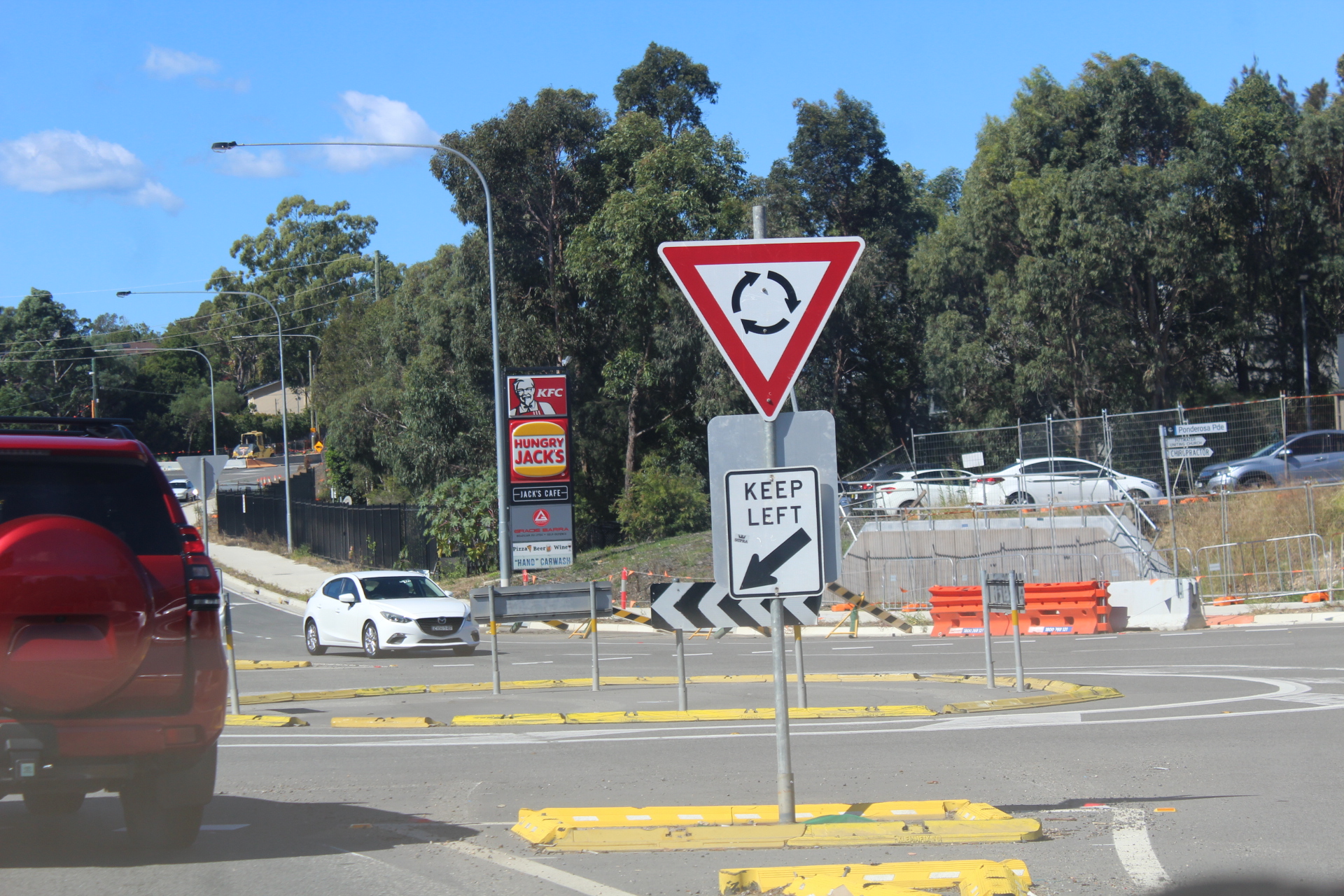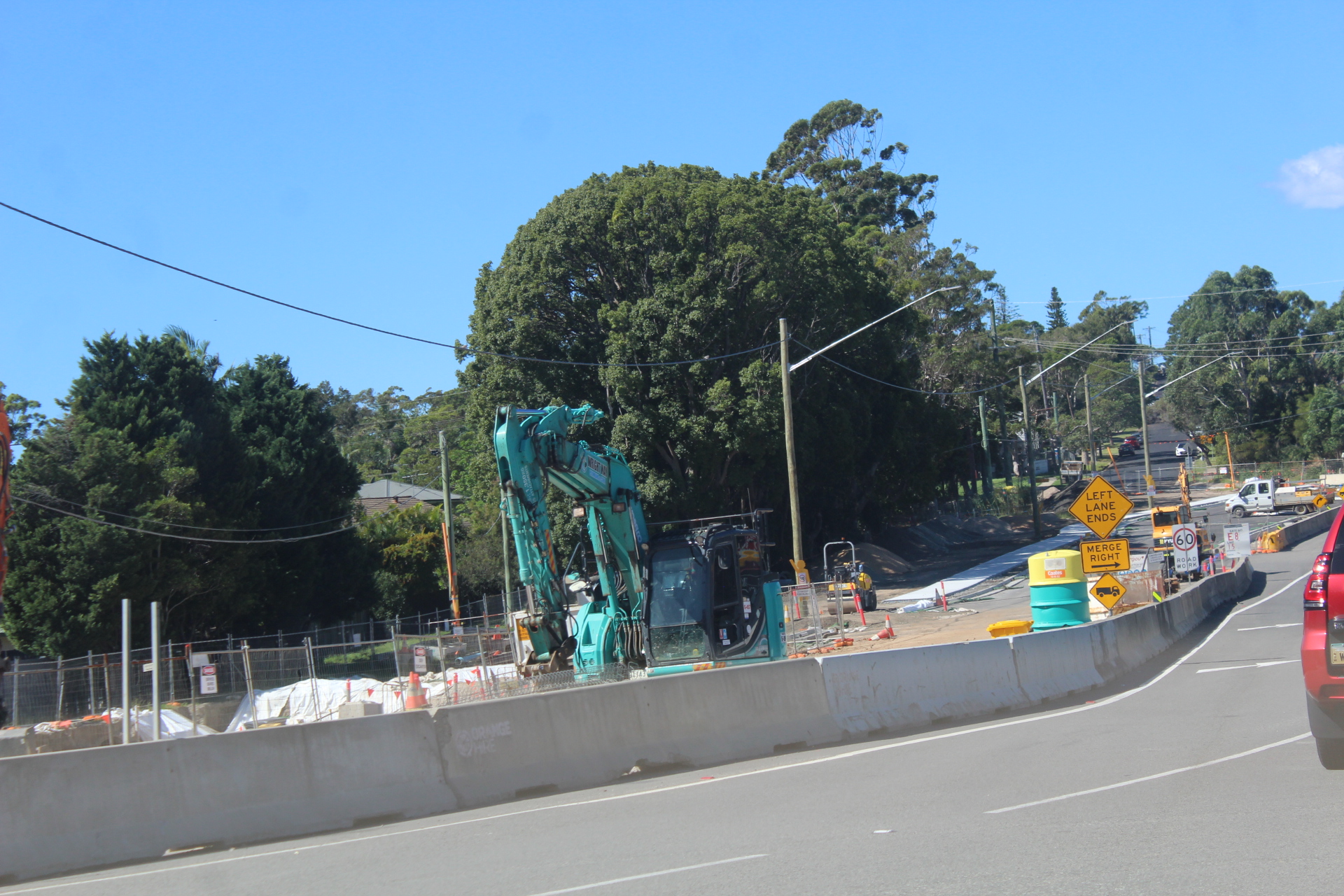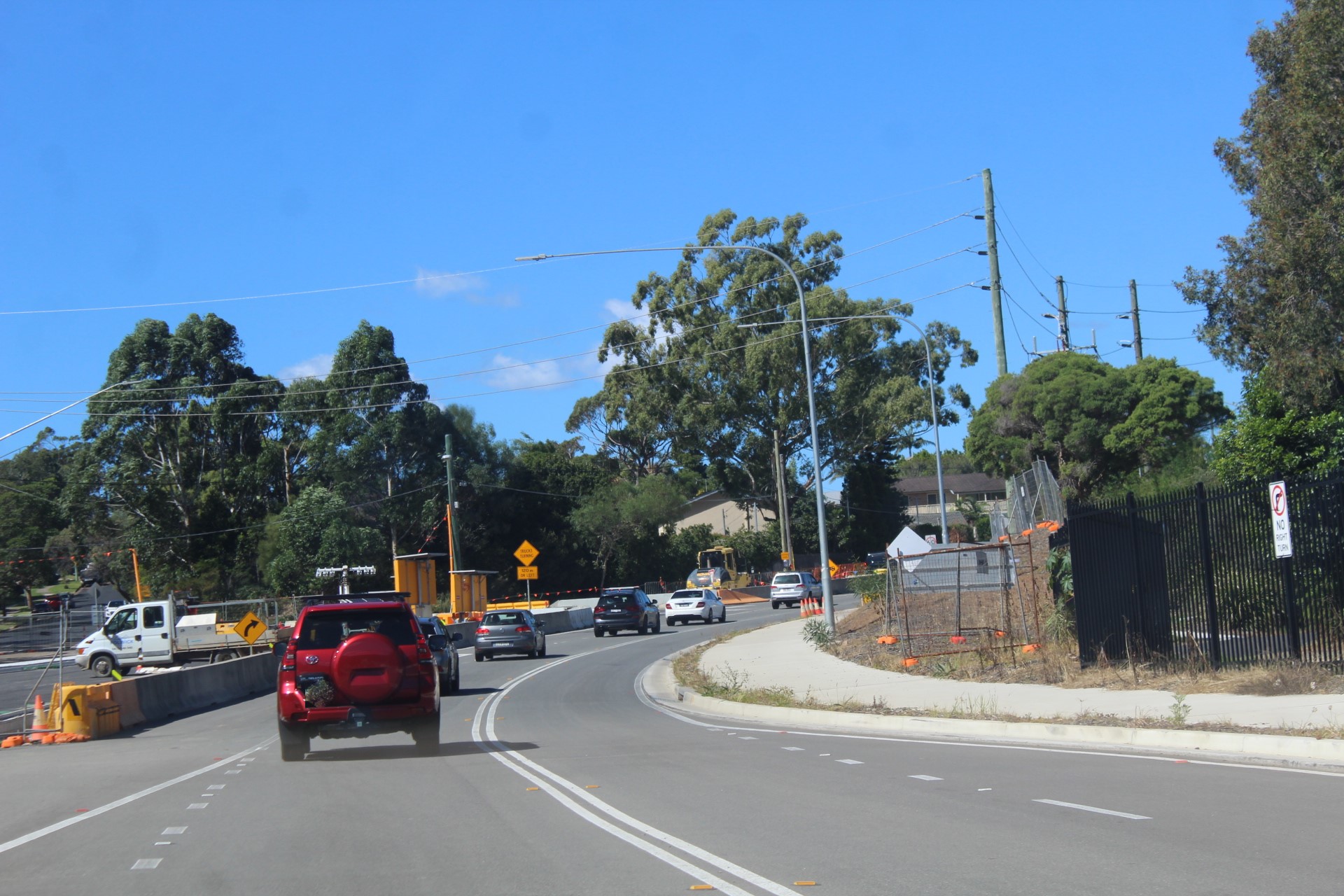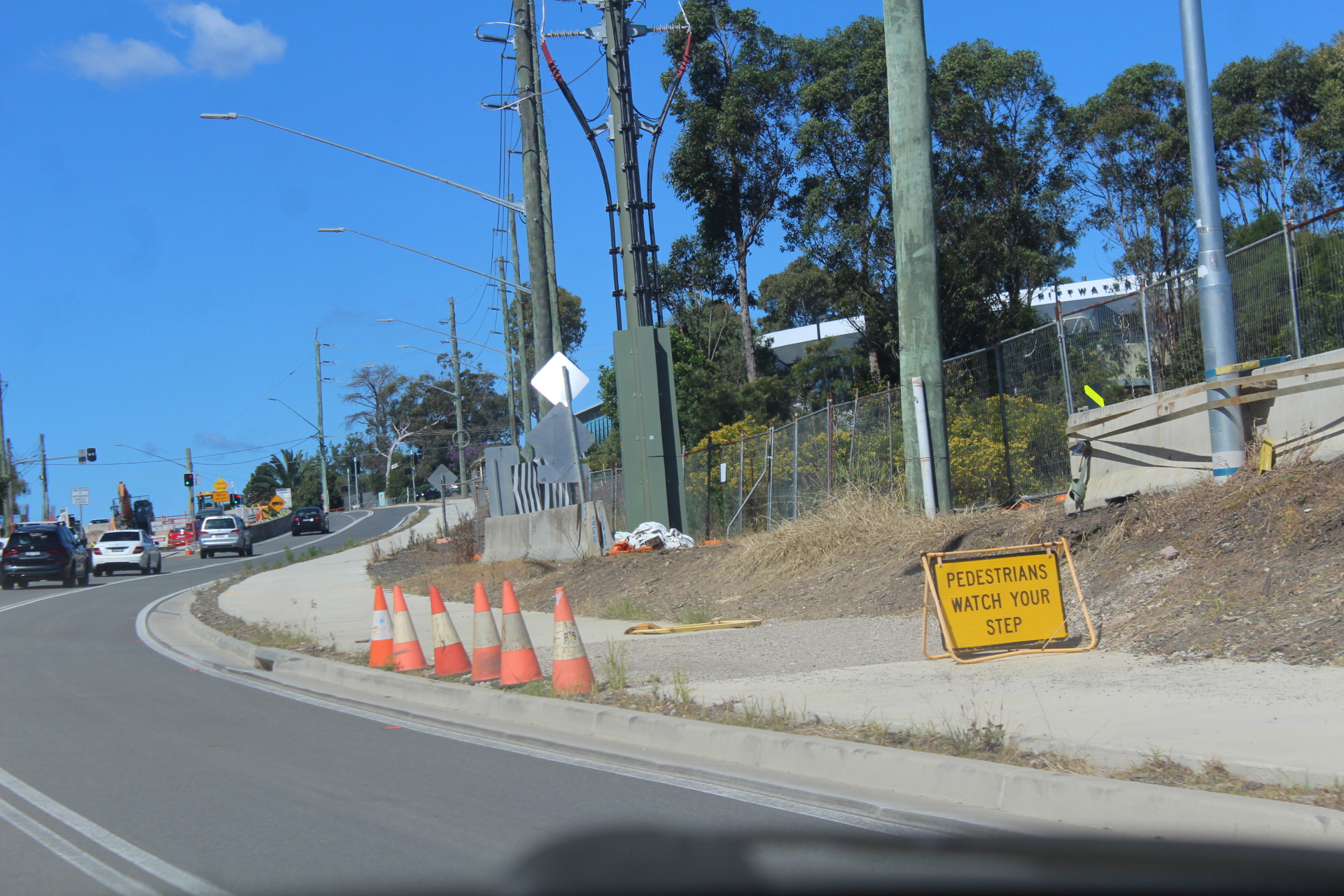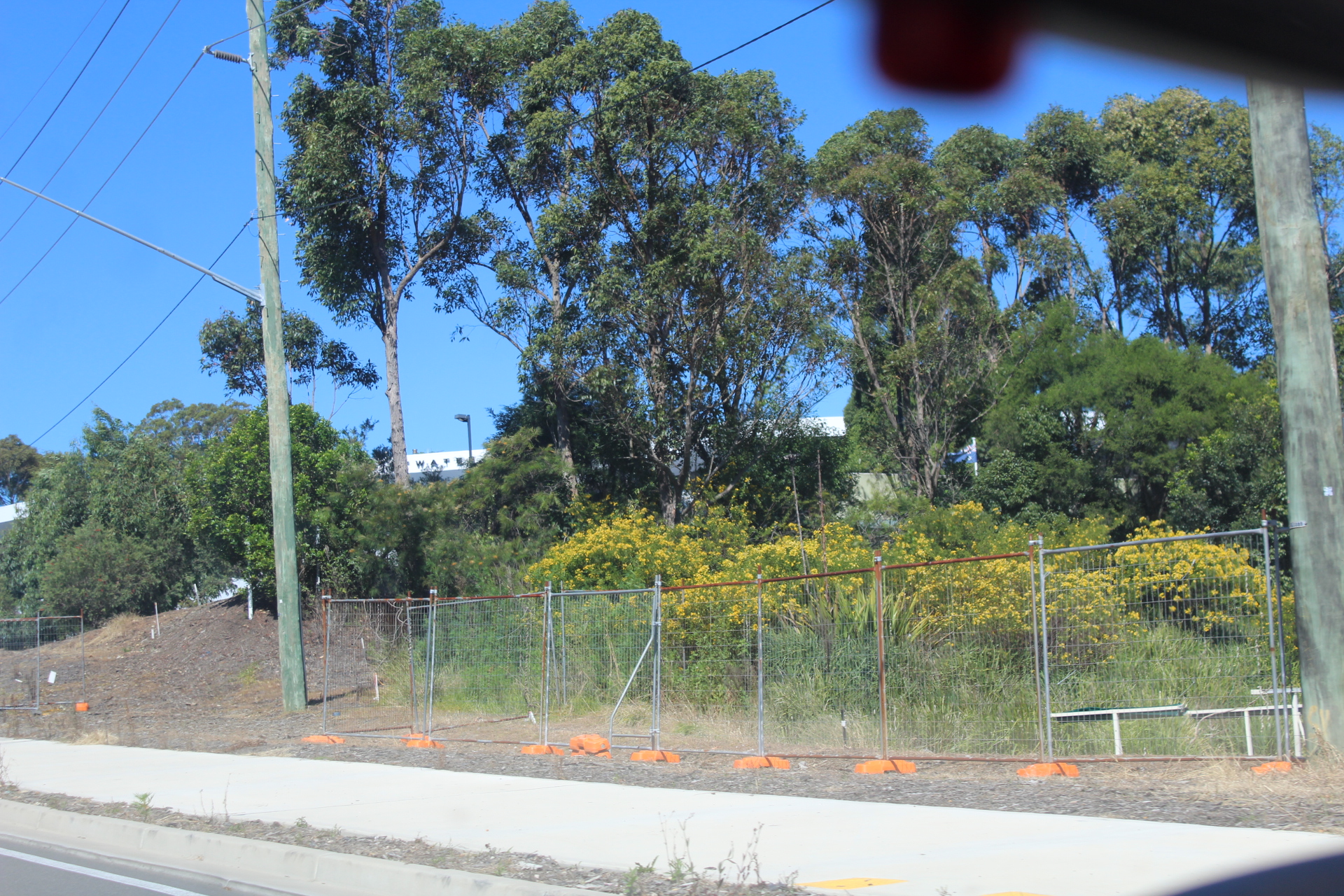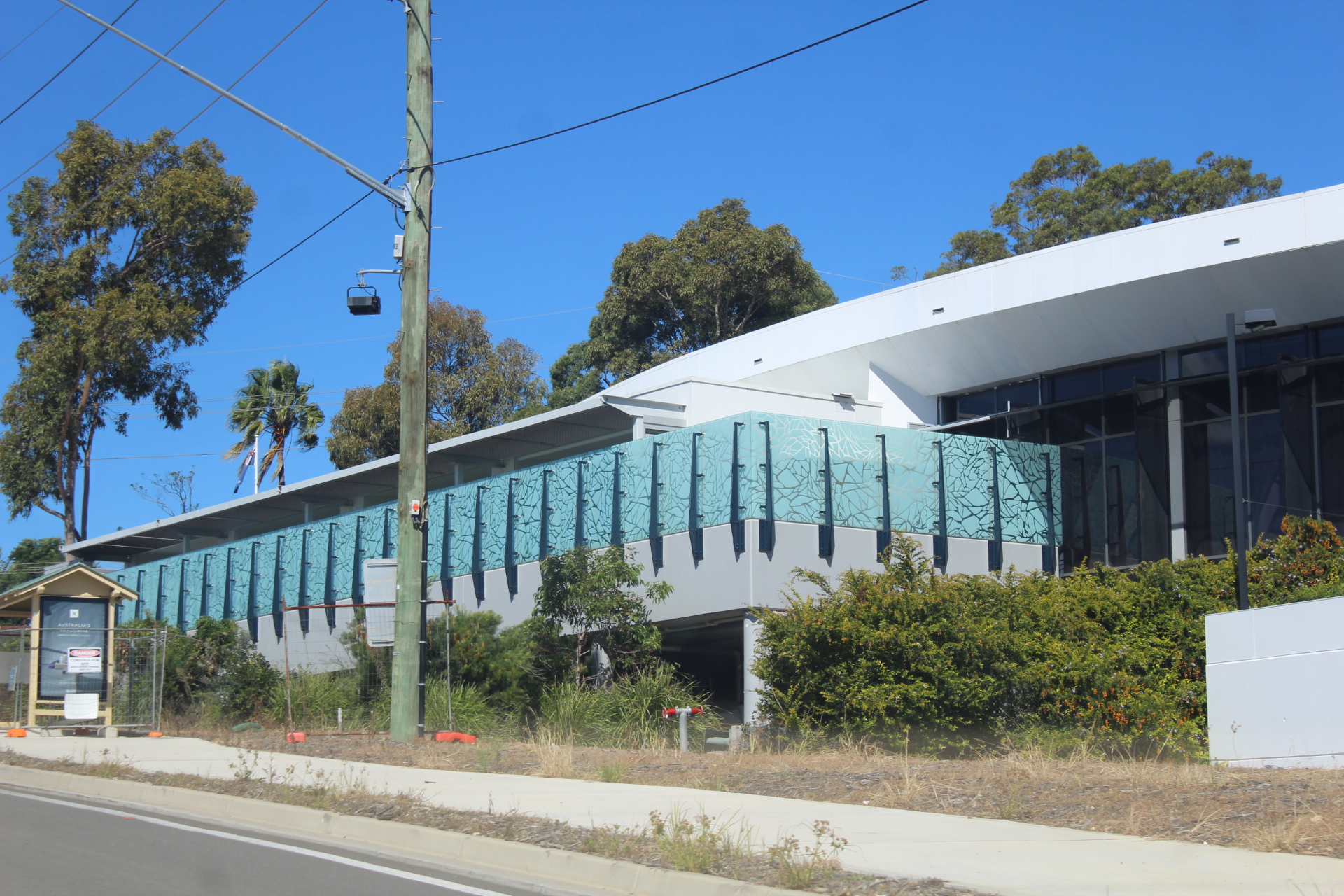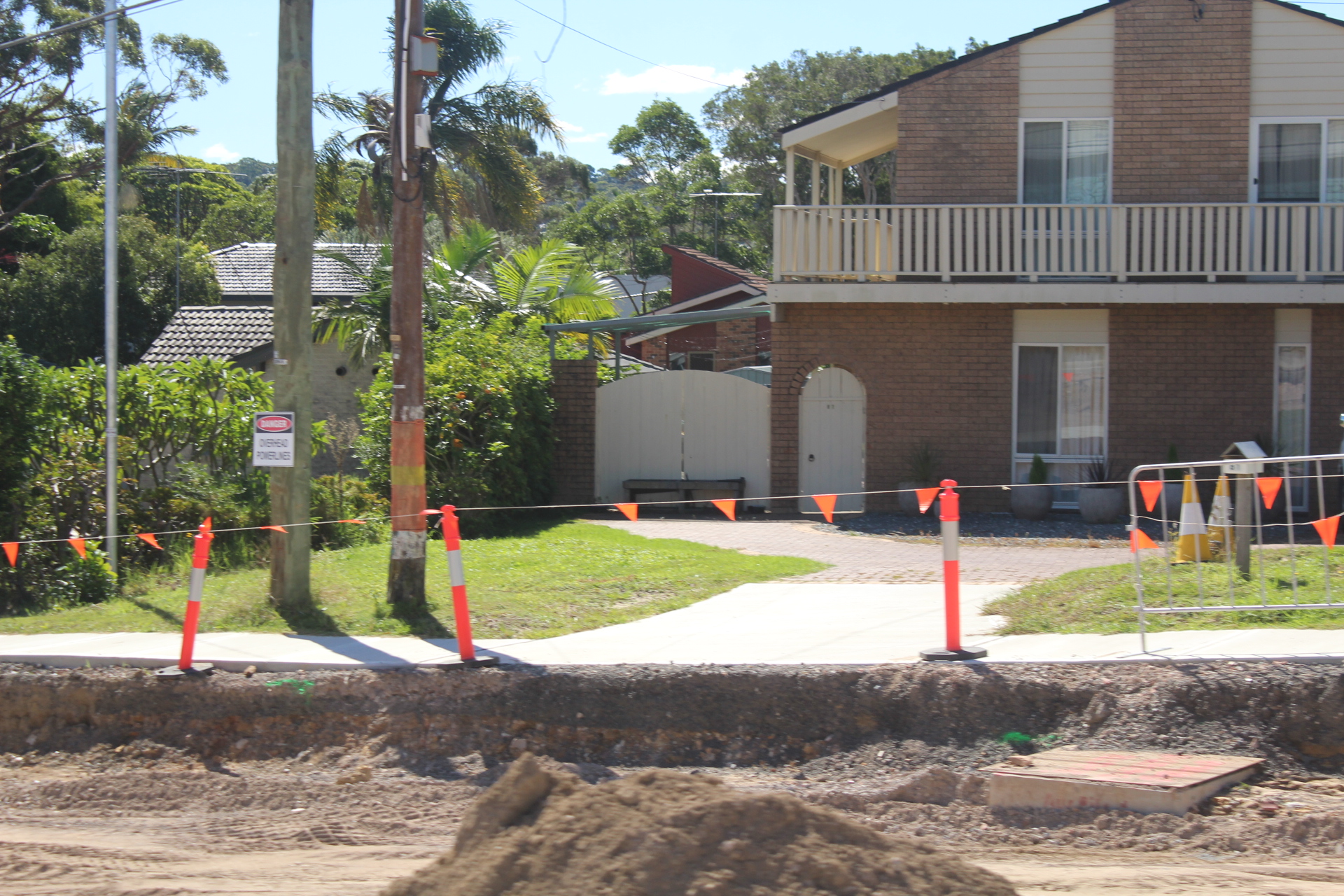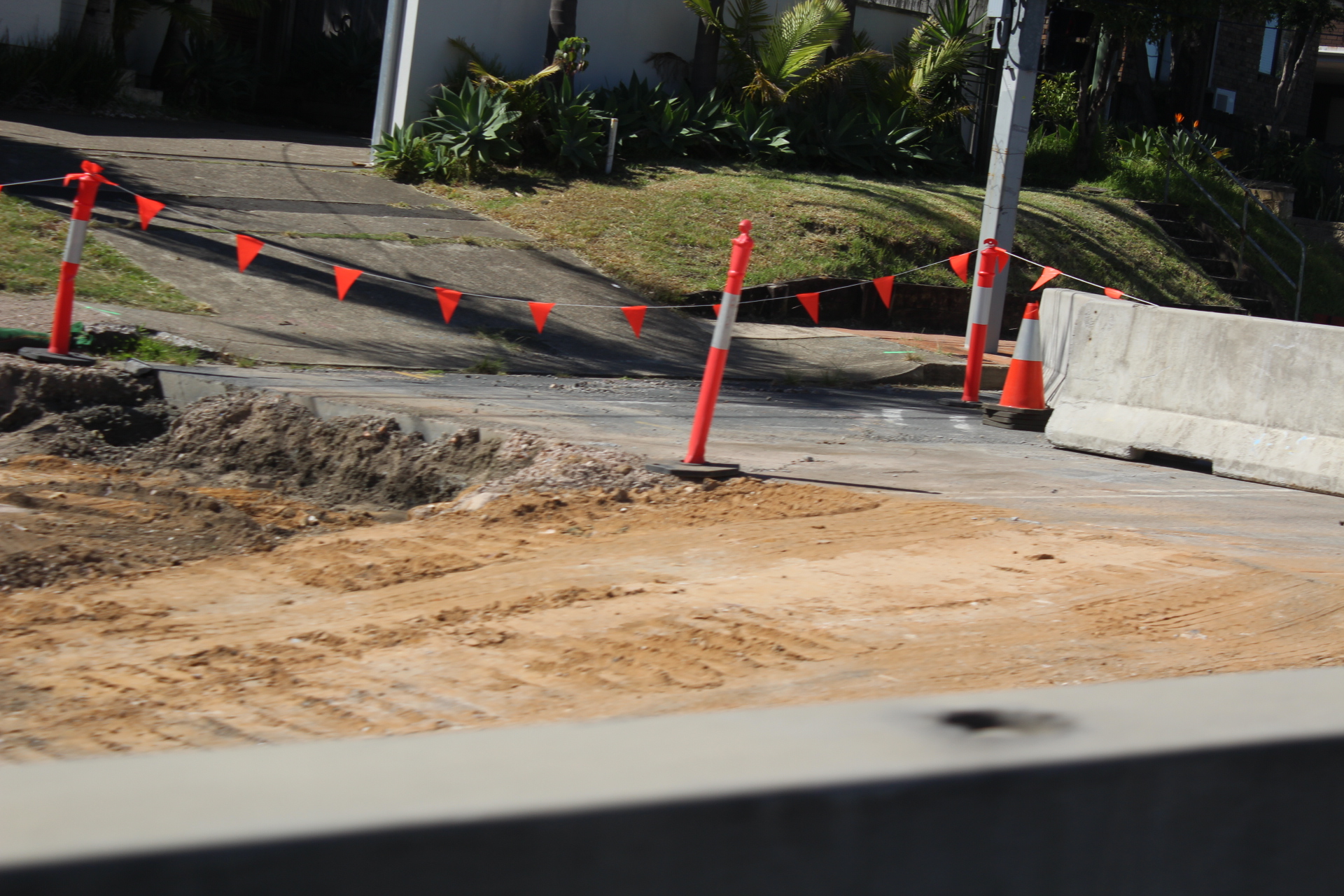 Photos: A J Guesdon, 2022- 2023