October 26 - November 1, 2014: Issue 186
Pittwater's Mayor Calls for Premier Baird to Come Clean on Council Amalgamations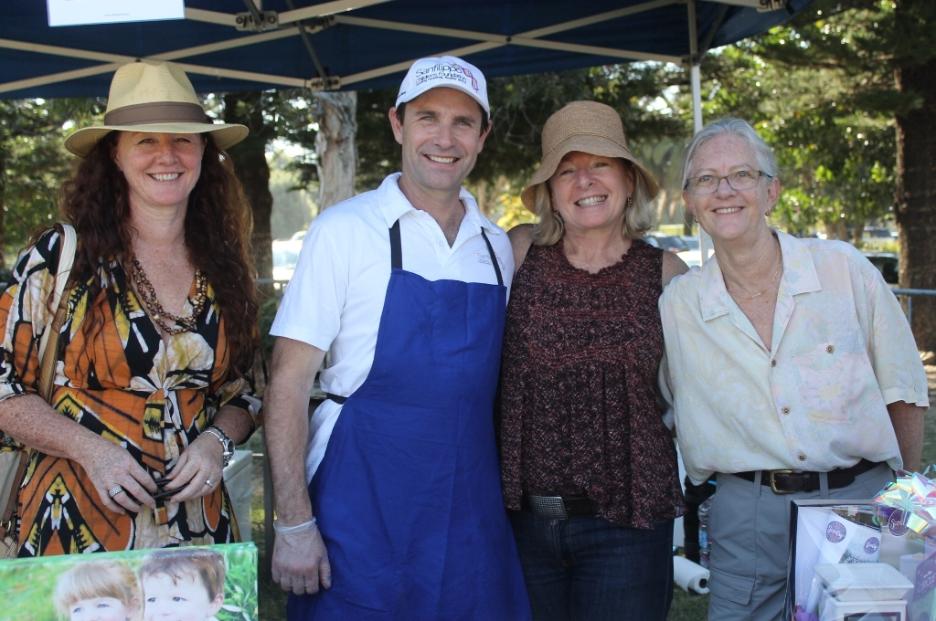 Deputy Mayor, Cr. Kylie Ferguson, Mayor of Pittwater, Cr. Jacqueline Townsend and Cr. Sue Young at the Garage Trail Sale in Dunbar Park, Avalon with Sanfilippo Children's Foundation representative yesterday (October 25th, 2014) - Pittwater Councillors will be attending all upcoming Market Days. Picture by A J Guesdon, 2014.
Pittwater Councillors were working hard yesterday as part of the Garage Trail Sale open market in Dunbar Park at Avalon with Mayoress Townsend, Deputy Mayoress Ferguson and Councillor Young adding items to be sold to raise funds for the two charities, Sanfilippo Children's Foundation and Be Centre, as well as 'womaning' their stall during yesterday's heat.
On Friday Mayor Jacqueline Townsend stated that she fully supports Local Government NSW president Keith Rhodes' comment during this week's LGNSW Conference that the NSW Government should come out from "hiding behind their current policy" and assure councils that forced mergers won't be on the cards post the 2015 election.
"Fit for the Future has become one big waiting game – we're waiting for an answer on forced amalgamations and we're still waiting for the release of the self-assessment tool," Cr Townsend.
Mayor Townsend won't be accepting NSW Premier Mike Baird's advice – to accept amalgamation as a solution to councils' financial problems – because Pittwater is financially sustainable and very much 'in the black'.
"Since our inception, Pittwater Council has maintained continual operating surpluses, a strong asset base and appropriate cash flows," Cr Townsend added.
Mayor Townsend says Pittwater will always consult with the community and act in their best interests. Pittwater's councillors will attend upcoming market days.
"My fellow councillors and I advocate a consultative approach to local representation, and will always be available to consult with the community. I urge residents to come forward to discuss their personal views on all local issues including how they feel about local representation and amalgamation," she said.
More HERE
Barrenjoey Headland Thriving After Bushfires of Spring 2013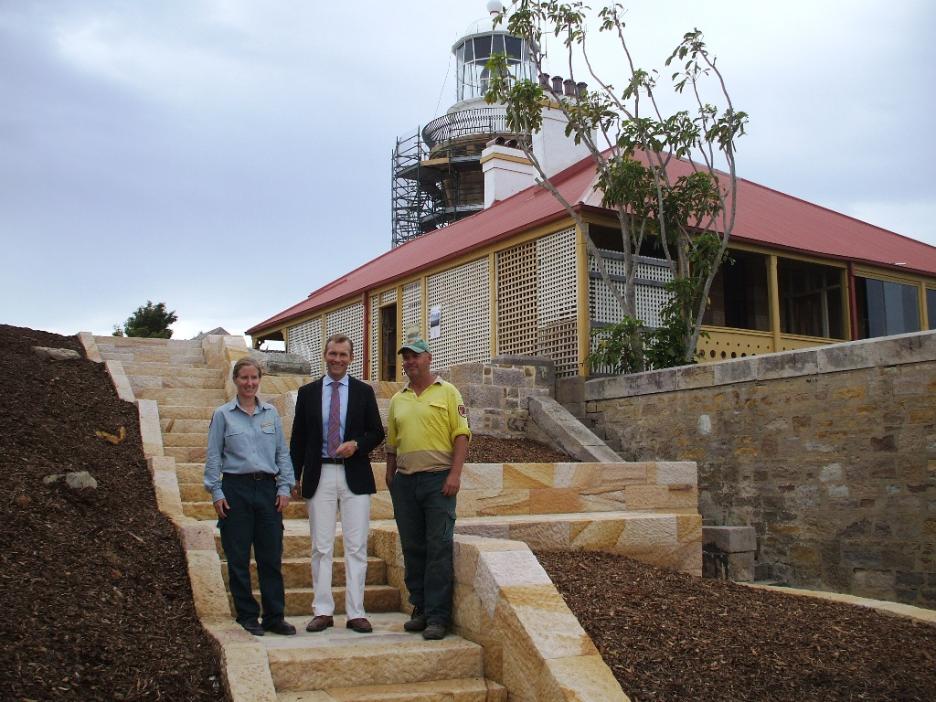 Pictured: Rob Stokes inspecting the progress of the works with National Parks and Wildlife Service staff. Photo supplied.
On Friday October 24, 2014, Environment Minister Rob Stokes announced more than $3 million over four years to restore the historic Barrenjoey Lighthouse and revitalise the Barrenjoey Headland heritage precinct.
Mr Stokes inspected the regeneration of Barrenjoey headland, a year after fire tore through bushland and damaged heritage buildings at the National Park site.
"Last Spring, fire burnt 90 per cent of this beautiful headland. This fire was a stark reminder of how much we all value this special place in Sydney,' Mr Stokes said.
"As we can see the headland has made a remarkable recovery, thanks to the hard work of the National Parks and Wildlife Service, the local Barrenjoey Keepers volunteers and the remarkable resilience of our native plants and animals.
In related news Friday was also the day the NSW Environment Minister Rob Stokes announced the adoption of the amendment to Ku-ring-gai Chase National Park and Lion Island, Long Island and Spectacle Island Nature Reserves Plan of Management.
More HERE
Community Feedback Sought On Mona Vale Road Upgrade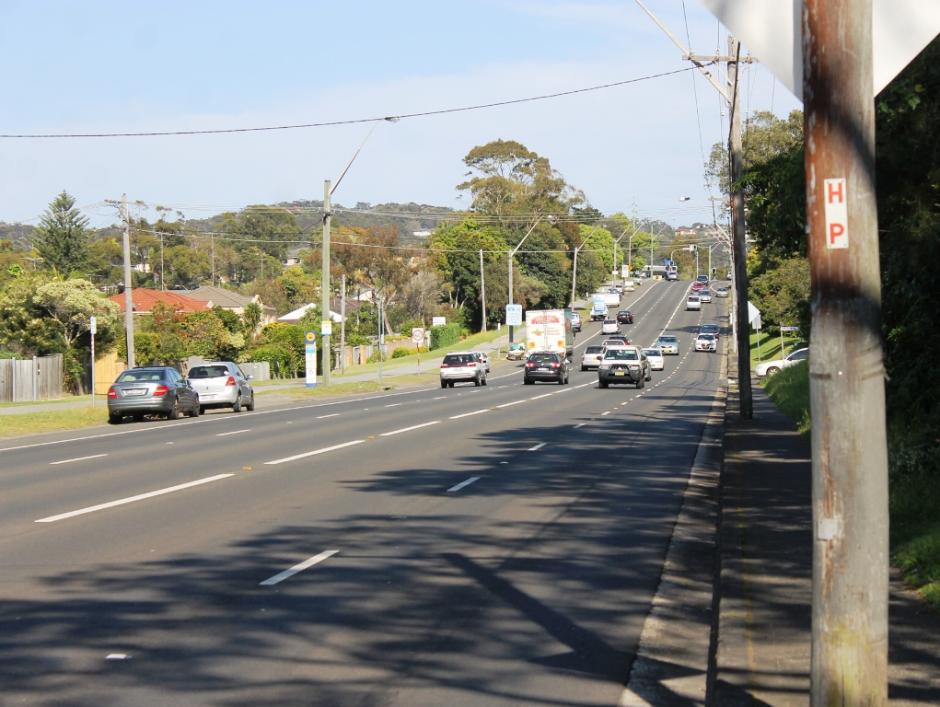 Member for Pittwater Rob Stokes is encouraging motorists to have their say on the early concept designs for the next stages of the Mona Vale Road upgrade project.
Work to prepare concept designs for the 3.2km section of Mona Vale Road between Ingleside and Terrey Hills and the 3.2km section between Ingleside and Mona Vale commenced in 2011 and both stages involve widening the corridor from two to four lanes and the installation of a central concrete barrier to improve safety.
The concept designs will be on display until Friday 14 November and include provisions to arrest runaway trucks before the Mona Vale Cemetery according to one resident who attended one of the community information sessions run this week at Mona Vale and Terrey Hills.
More HERE
Christmas Comes Early for Sailors with disAbilities Thanks to Windcraft Raffle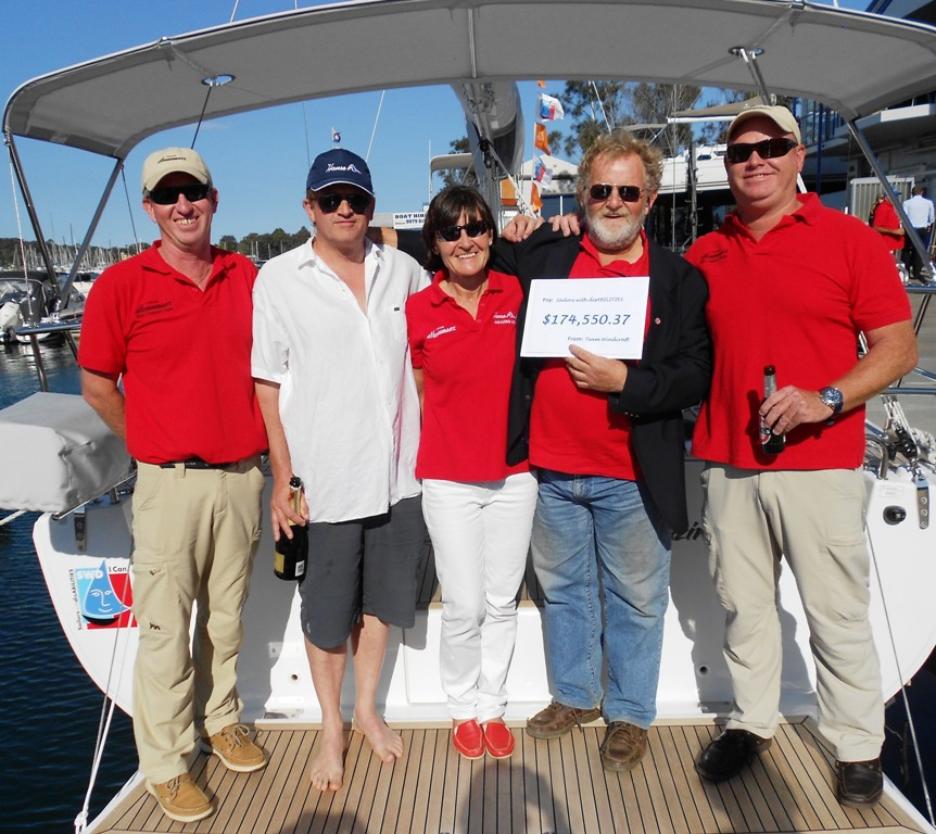 Left to right: Allan Bridge (Windcraft GM) John Scott - (raffle winner) Mary Bickley (Windcraft Bayview),
David Pescud (SWD Founder)
and Peter Hrones (Windcraft MD)
Windcraft's MD Peter Hrones said he "Felt like Father Christmas" as he handed over the keys of a brand new Hanse 345 yacht to raffle winner John Scott and a cheque for $174,550.37 to David Pescud the founder of Sailors with disAbilities (SWD).
This is the second time the Windcraft team have raffled a yacht in support of a much loved Australian charity. Three years ago it was Bear Cottage who benefitted from their support and this year Windcraft chose SWD.
As Hrones handed over the cheque to SWD he praised the charity for the fantastic work they do, explaining that over the past 20 years the organisation have taken over 40,000 people with disability or at disadvantage sailing.
More HERE
Summertime Verges of Spring 2014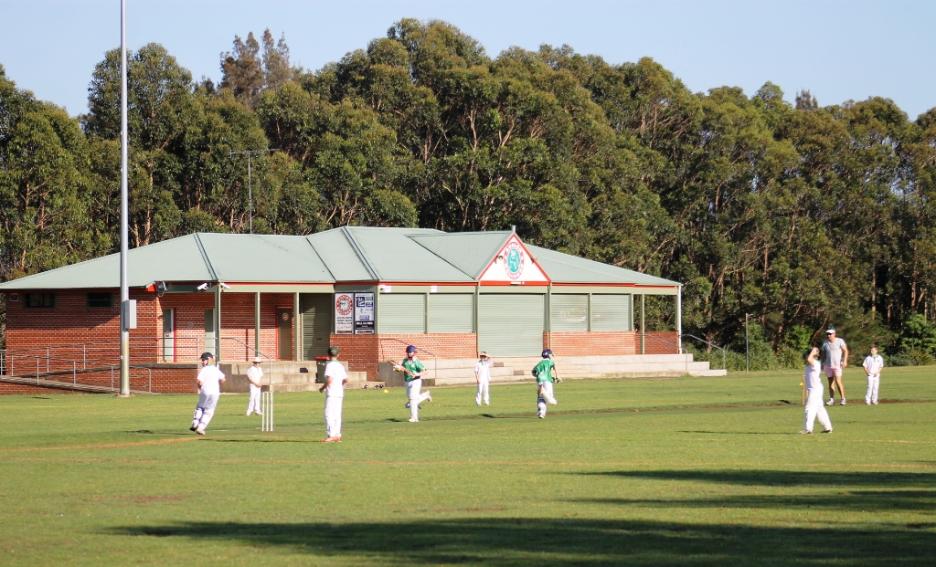 Junior Cricket Season 2014/15 at Hitchcock Park, Avalon - picture by A J Guesdon, 25.10.2014.
A koel has been calling from the spotted gum grove around our office for two weeks now, a returning Summer visitor. Dragonflies are buzzing around our frog pond. This week we heard the first trill from the first Summer cicada and yesterday, Saturday, the first of November's flies reached the coast from Australia's inland - Summer is on the way - a few visions from the week - in our gardens, our parks, in the water, air and beside the creeks.