June 23 - 29, 2019: Issue 410
Mona Vale Road Truck Arrestor Bed Miscalculation?
Pittwater Pathways has forwarded the following report/film as we go to press, Sunday June 23rd, with the message;
'Phil Walker's latest GIPA: the Crown unable to supply engineering calculations for the Mona Vale Road Truck Arrestor Bed, proffers wrong notebook calculations instead.'
The film runs in full below.
Fauna Mitigation Fences Still Not Up
Residents have forwarded distressing photographs of wallabies as late as Friday, June 21st, still being struck by cars and killed in the area west of Ingleside currently being dug up.
This has been a known fauna thoroughfare from one side of the road to the park and feeding grounds on the other side for decades.
Although assurances that fauna fences would be installed were made a fortnight ago the carnage is continuing.
Where are the fauna fences?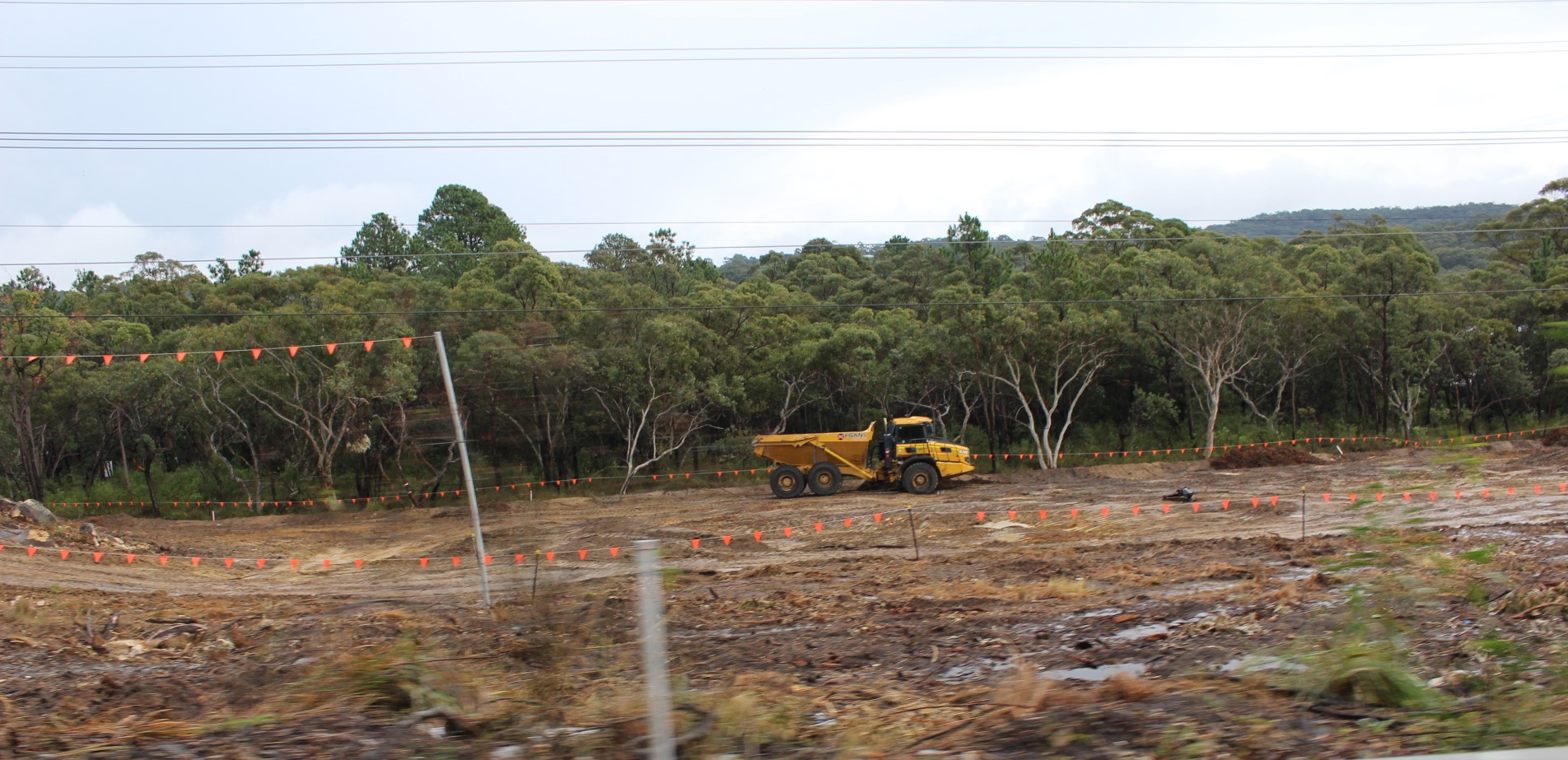 MVR section west of Ingelside and opposite Kimbriki on Sunday June 16th - AJG Photo
As mentioned in our April update, some of the excess

soil and rock from this project, will be reused for the

Mona Vale Road West Upgrade. This will be stored in

the area between Mona Vale Road, Tumburra Street

and Wirreanda Road.
Clearing of vegetation is already underway within part

of this area, however some of the clearing needs to

take place at night due to traffic restrictions and safety

considerations.

Temporary road barriers will also be

placed along Mona Vale Road near this clearing area.
Night work is planned on the following days, weather

permitting:
Tuesday 11 Jun: 8pm – 5am
Thursday 13 June: 8pm – 5am
Monday 17 June: 8pm – 5am
Tuesday 18 June: 8pm – 5 am
Thursday 20 June: 8pm – 5am
There will be noise and temporary traffic changes during

this work. We will minimise noise where possible.




Equipment used may include excavators, a crane, chain

saws, lighting and small tools for the clearing work.




Removal of the debris from the site is likely to happen

during the day to limit truck movements at night.
NB:

Rain fall this week may have delayed some of the above described works.
Pittwater Pathway's report:
MONA VALE ROAD COWBOYS
Published March 17, 2019 by Pittwater Pathways