November 4 - 10, 2018: Issue 382
Contract Awarded For Mona Vale Road Upgrade to commence in february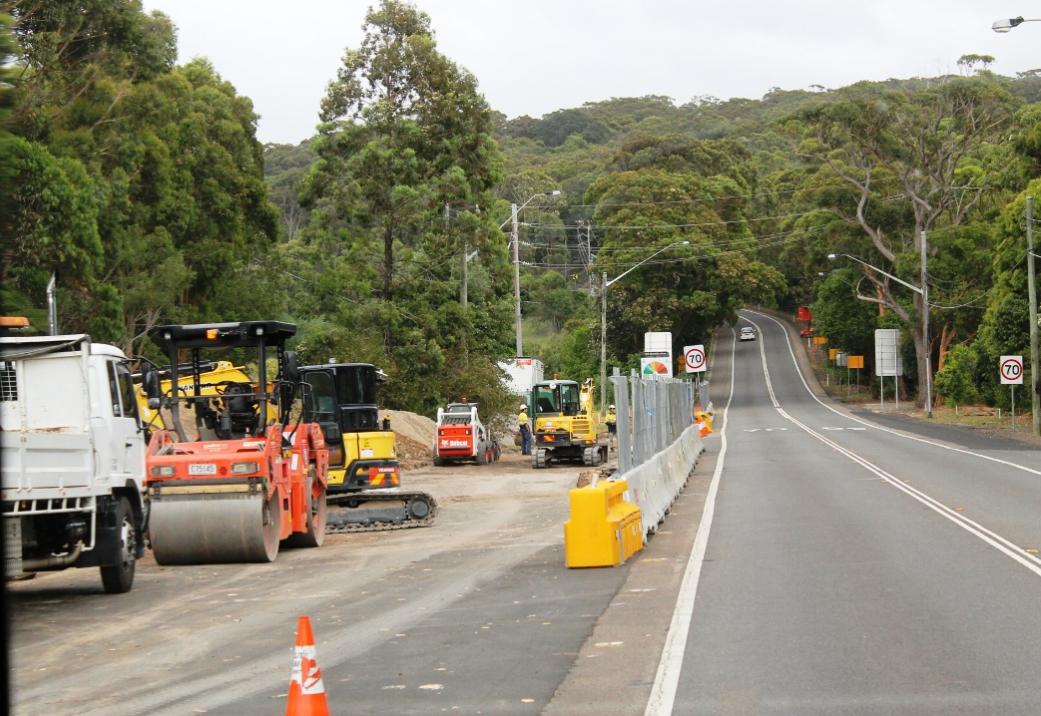 Contract Awarded For Mona Vale Road Upgrade
November 2nd, 2018
Member for Pittwater Rob Stokes today announced the NSW Government has awarded the construction contract for the upgrade of Mona Vale Road East.
The $140 million project, between Foley Street at Mona Vale and Manor Road at Ingleside, will involve building additional climbing and descending lanes to improve travel times, and the introduction of median separation and a heavy vehicle arrester bed to help address the road's tragic crash history.
The contract has been awarded to Georgiou Group Pty Ltd and onsite works are expected to commence in February next year, after the summer holiday period. The project is expected to be completed in 2022.
"This is a huge win for our community," Rob Stokes said today.
"This upgrade has been talked about for decades – so to now have it fully funded and ready to go is fantastic.
"The key focus of this project is making this notorious stretch of road safer for our community.
"An enormous amount of work has been completed over recent years to get to this point – including geotechnical assessments, property acquisitions and detailed road design.
"There are thousands of motorists who use Mona Vale Road every day and they all know just how important this safety upgrade is.
"As with all major projects, funding is always an issue and that's why it was so important we secured the necessary funds in last year's State Budget.
"Along with everyone in our community I look forward to work getting underway on this project early in the New Year," Rob Stokes said.
Detailed road design works are continuing for Mona Vale Road West, between Powder Works Road at Ingleside and McCarrs Creek Road at Terrey Hills.
Major improvements to the intersection of Mona Vale Road and Forest Way at Terrey Hills have also recently been completed to assist travel flow, particularly during the morning peak.
More information on the Mona Vale Road Upgrade is available at www.rms.nsw.gov.au/projects/sydney-north/mona-vale-road/index.html
Mona Vale Road Upgrade: Survey-Investigation Works
By NSW Roads & Maritime - Notices
Survey and investigation work on McCarrs Creek Road and Mona Vale Road, Terrey Hills and Ingleside, from Monday 13 August.
The NSW Government is upgrading the Mona Vale Road. To support the planning of this project further investigation works are required. This project is being staged to provide customers with a better travelling experience and to improve safety and traffic efficiency.
Roads and Maritime Services will carry out further survey, geotechnical and utility investigation work along parts of McCarrs Creek Road, Mona Vale Road, Wirreanda Road, Addison Road and Bahai Temple Way from Monday 13 August.
The survey, geotechnical and utility investigation work will be carried out from Monday 13 August
until the end of 2018
, weather permitting. The work will be carried out during standard working hours between 7am and 6pm, Monday to Friday.
Some night work may be required to minimise the impact to motorists and other road users. We will notify affected residents in advance of any night work.
The work will involve:
• potholing and searching for utilities
• topographical surveying
• pavement and geotechnical investigating.
How will the work affect you?
There may be some noise associated with this work. Machinery and equipment used during this work may include construction vehicles, drilling equipment, hand and power tools, generators, concrete saws, sledgehammers and an excavator.
There will be some temporary traffic changes to ensure the safety of workers, motorists, cyclists and pedestrians. Lane closures may be in place and may affect travel times. On road cycling detours will be in place during parts of the work to maintain cyclist safety.
Please keep to speed limits and follow the direction of traffic controllers and signs. For the latest traffic updates, you can call 132 701, visit livetraffic.com or download the Live Traffic NSW App.