September 24 - October 7, 2017: Issue 331
Reducing Roadkill On Mona Vale Road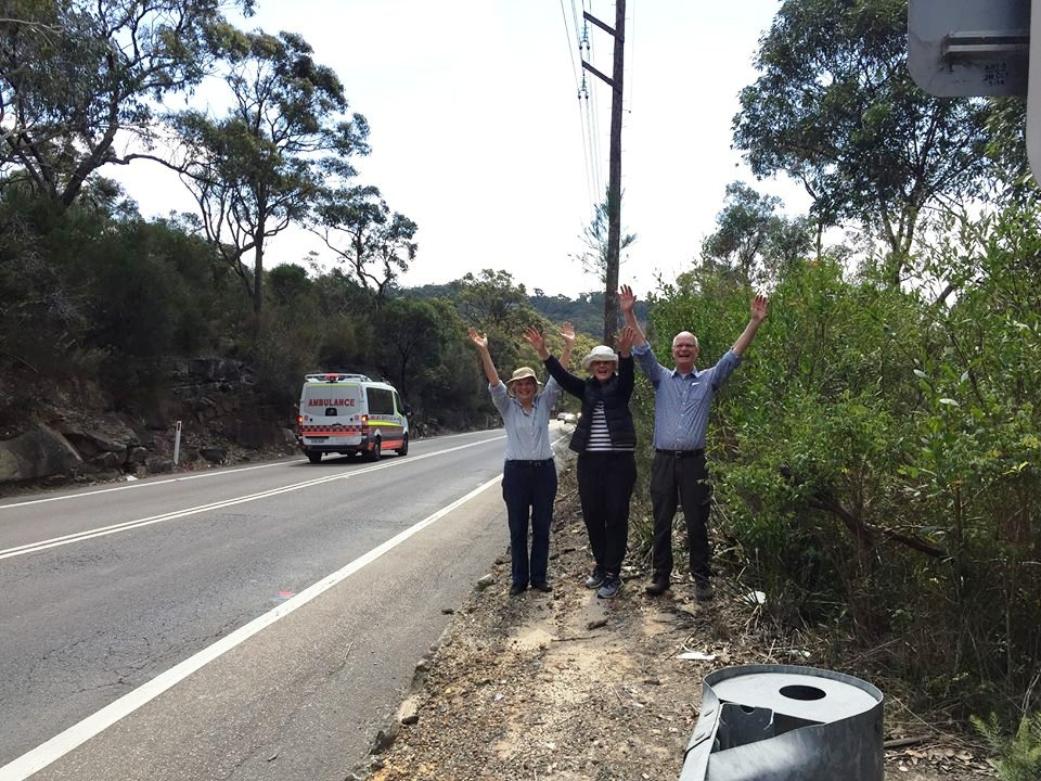 Marita Macrae, Jacqui Marlow and David Palmer celebrate the news. Photo M. Macrae
Reducing Roadkill on Mona Vale Road
Roads are a significant cause of mortality of native animals. Mona Vale Road, one of the Northern Beaches major arteries, has over time caused the death of countless thousands of native species. According to information gathered by local wildlife volunteers in 2015 – 2016 over 53 wallabies died on Mona Vale Road between Terrey Hills and Mona Vale. Although Wallabies were counted as an indicator species, many other native species have also died on Mona Vale Road, including possums and echidnas. These distressing statistics have sparked members of the Northern Beaches the community into calling for action to reduce roadkill on this road.
Finally, after years of lobbying NSW Roads and Maritime Services to get more fauna underpasses and overpasses included in the upgrade of Mona Vale Road East, Jacqui Marlow, Marita Macrae and David Palmer of Pittwater Natural Heritage Association were told at a recent meeting with NSW Roads and Maritime Services that the fauna crossings we have been campaigning for have been included in the final plans for the eastern section of the road upgrade.
This completes the suite of fauna road crossings that have been planned for the upgraded Mona Vale Road between Mona Vale and Terrey Hills. Both sides of the road will be fenced along its entire length to guide native animals to the crossing sites.
David Palmer
Pittwater Natural Heritage Association