February 23 - 29, 2020: Issue 439

Mona Vale Road East Upgrade: Mid to Late February Notice and Pictorial Record of Works and Changes - February 2020
Mona Vale Road East - Out Of Hours Work
Out of hours work will continue along Mona Vale Road and at the Samuel Street, Ponderosa Parade and Mona Vale Road roundabout. We will work between 8pm and 5am on the following dates, weather permitting:
Tuesday 18, Wednesday 19 and Friday 21 February
Tuesday 25, Wednesday 26 and Friday 28 February
If work is delayed due to wet weather, we will try and work a different night within the same week. We will notify residents living closest to the work if the dates change from the above.
At the Samuel Street, Ponderosa Parade and Mona Vale Road roundabout we will:
hammer and excavate the concrete islands located around the roundabout
remove the inside raised kerb and vegetation within the roundabout - the roundabout will function as normal
saw cut and trench across the road to do utility work
investigate existing utilities and take sample cores of existing road
deliver materials for construction work.
Between Manor Road and Mona Vale Cemetery we will:
remove rock material from the top of the existing rock

cuttings

install temporary concrete barriers and screening
install temporary support for future drainage work
continue ongoing road maintenance.
We will use excavators with buckets and hammers, coring machine, bobcats, saw cutters, grinder, sweepers, lighting, rollers and light vehicles. A stop/slow arrangement will be in place with traffic controllers and signage directing traffic.
To minimise the impact of night work on residents, we do not work for more than two consecutive nights in the same area and will work only 10 days within the same month. If you are eligible for Alternative Accommodation you will be advised within 24 hours of the work.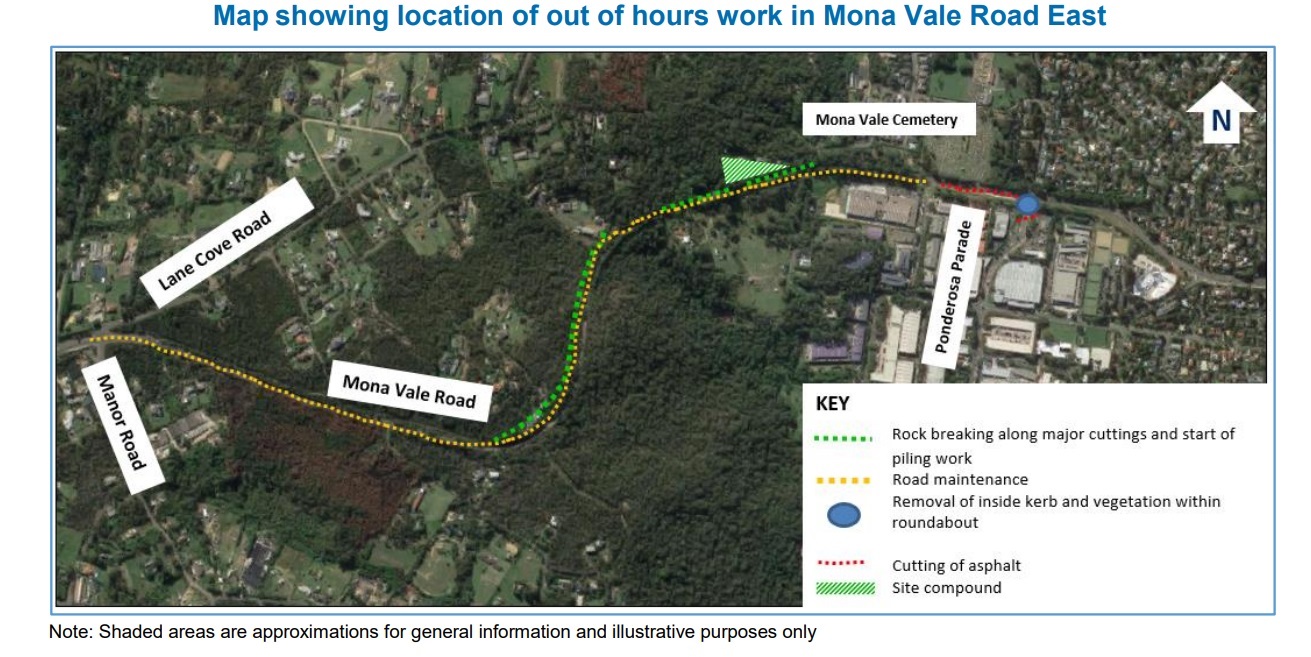 Enquiries and registering for work updates
Please contact the community team for enquiries, feedback or any concerns you may have about the work.
Call: 1800 413 640 (24 hour number).
Email: monavaleroad@georgiou.com.au
For more information: rms.work/mvreast
If you need help understanding this information, please contact the Translating and Interpreting Service on 131 450 and ask them to call us on 1800 413 640.
Use of drone
A drone will be used during the last week of each month to take progress photos and assist with surveying the project. The drone will remain within the project area.
Pittwater Online News' most recent photos of the MVR East Upgrade, taken on Sunday February 16th 2020, run below - commencing from Kimbriki end to Pittwater RSL end.
Also Available: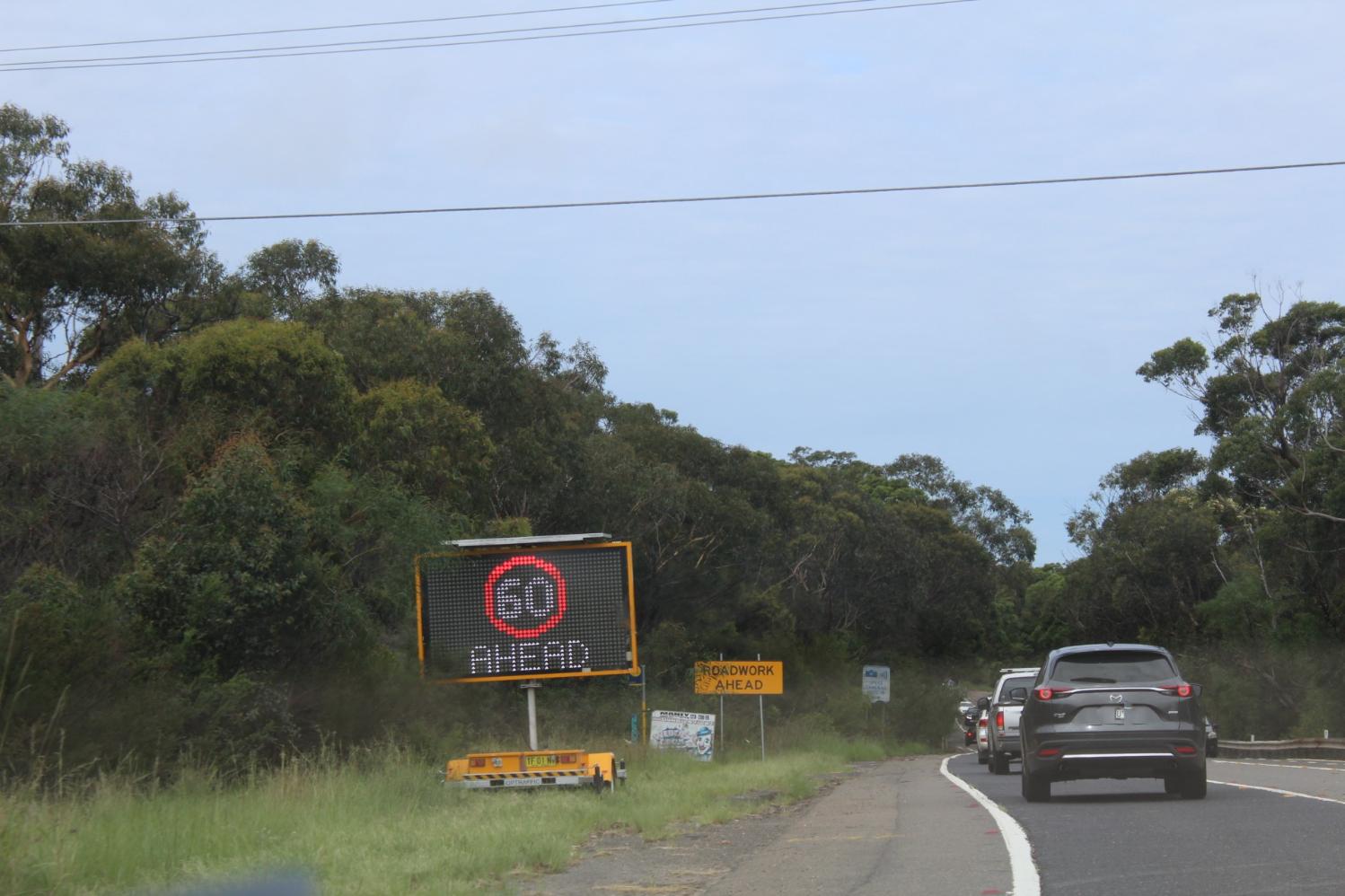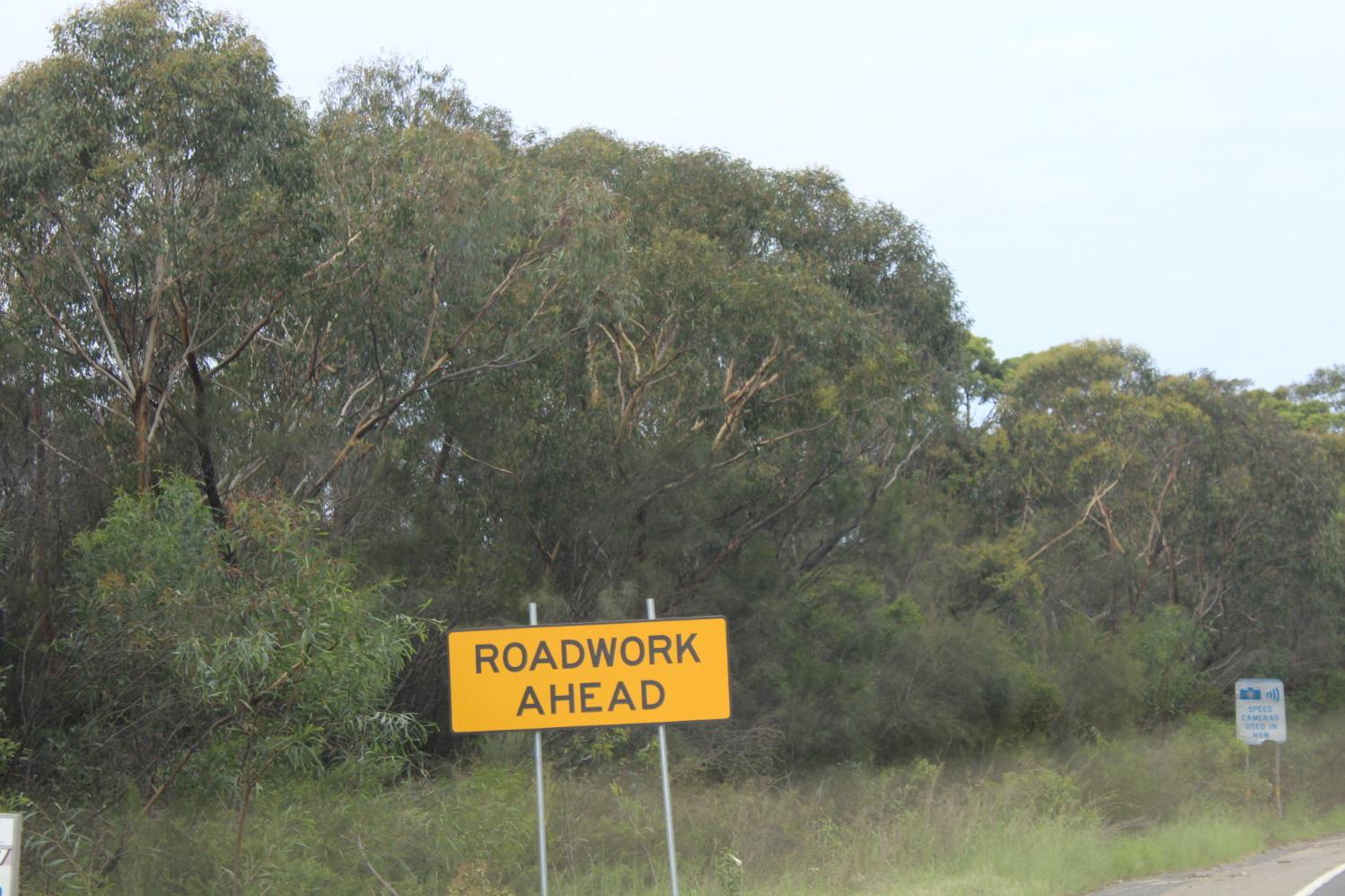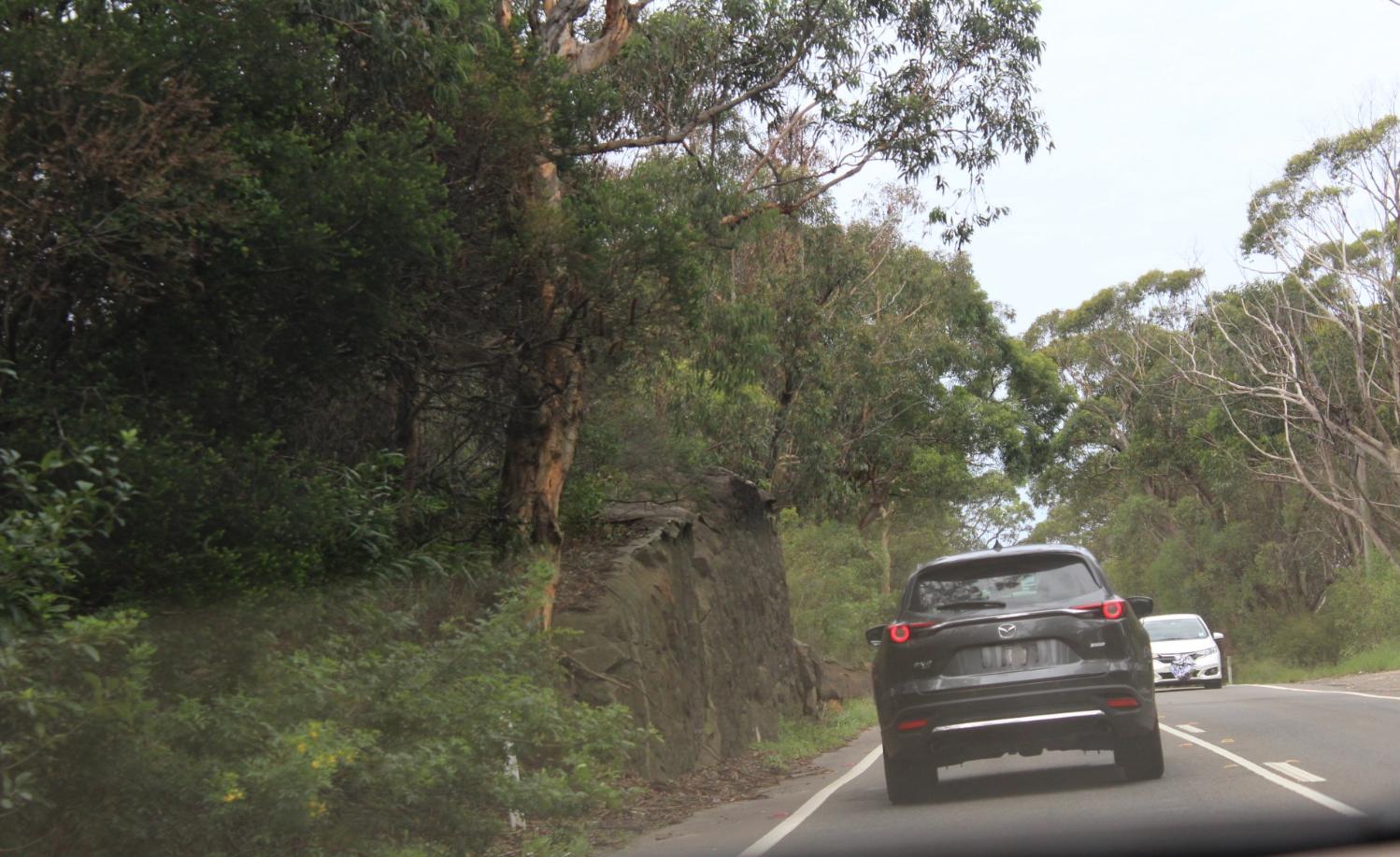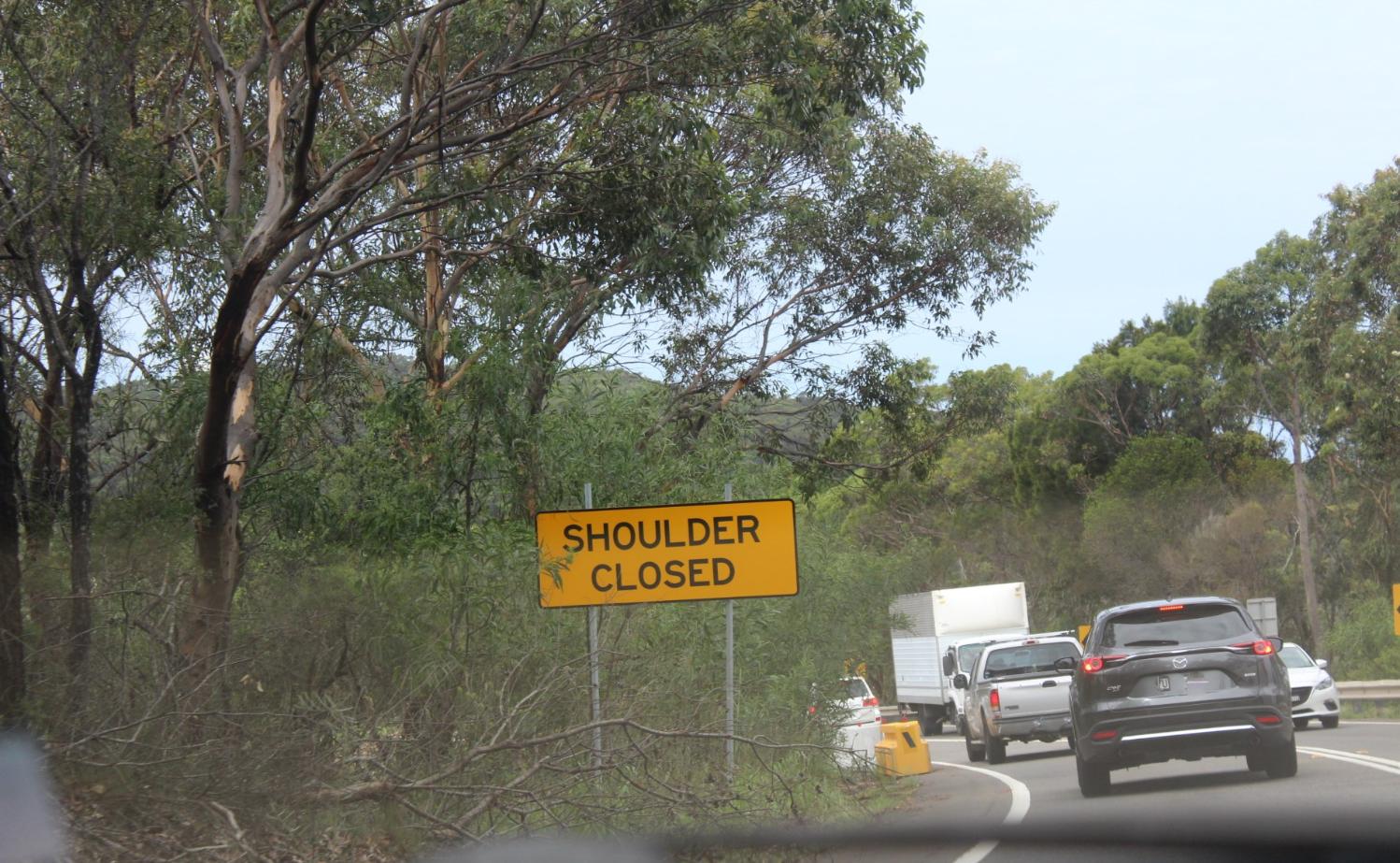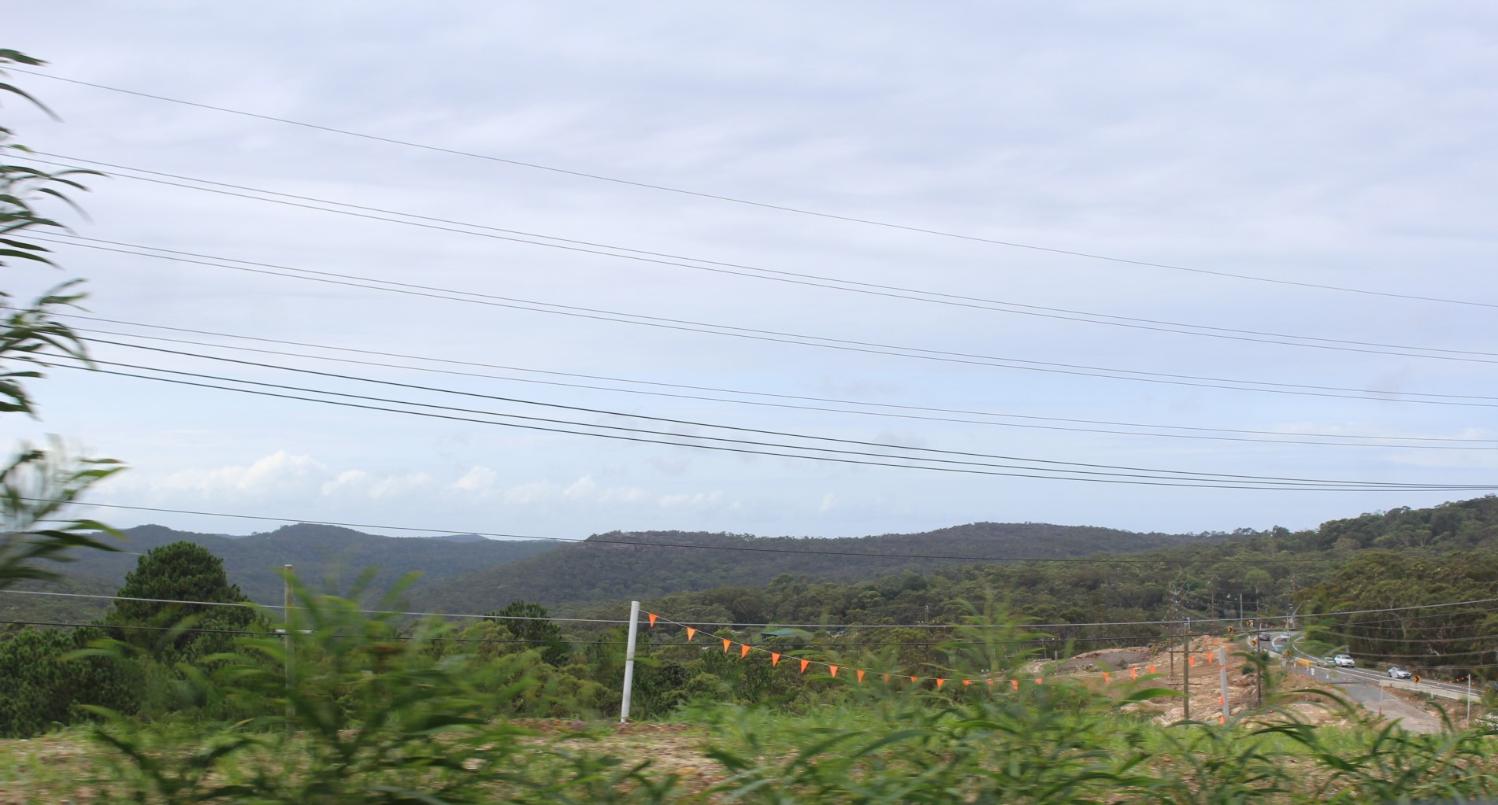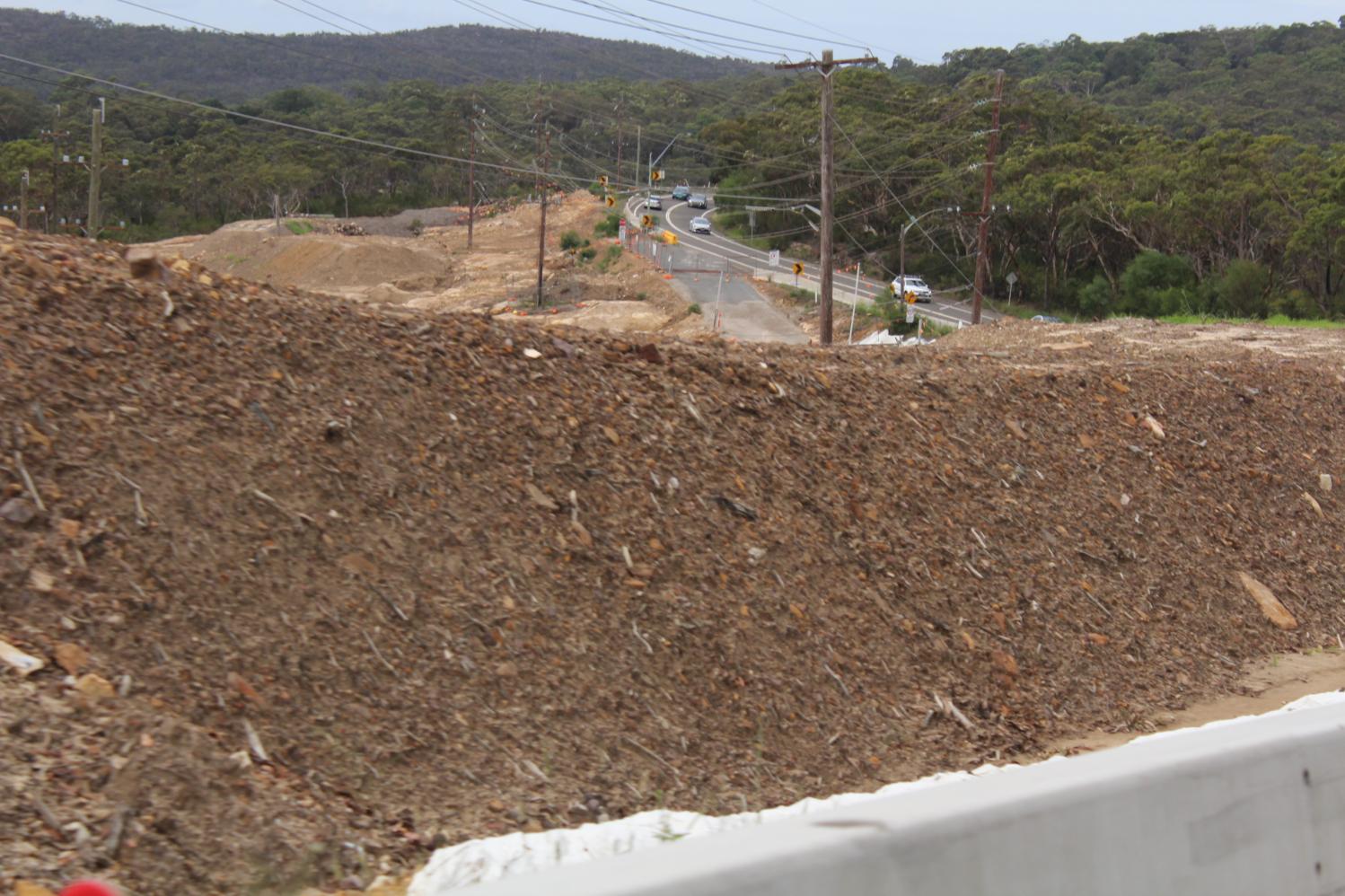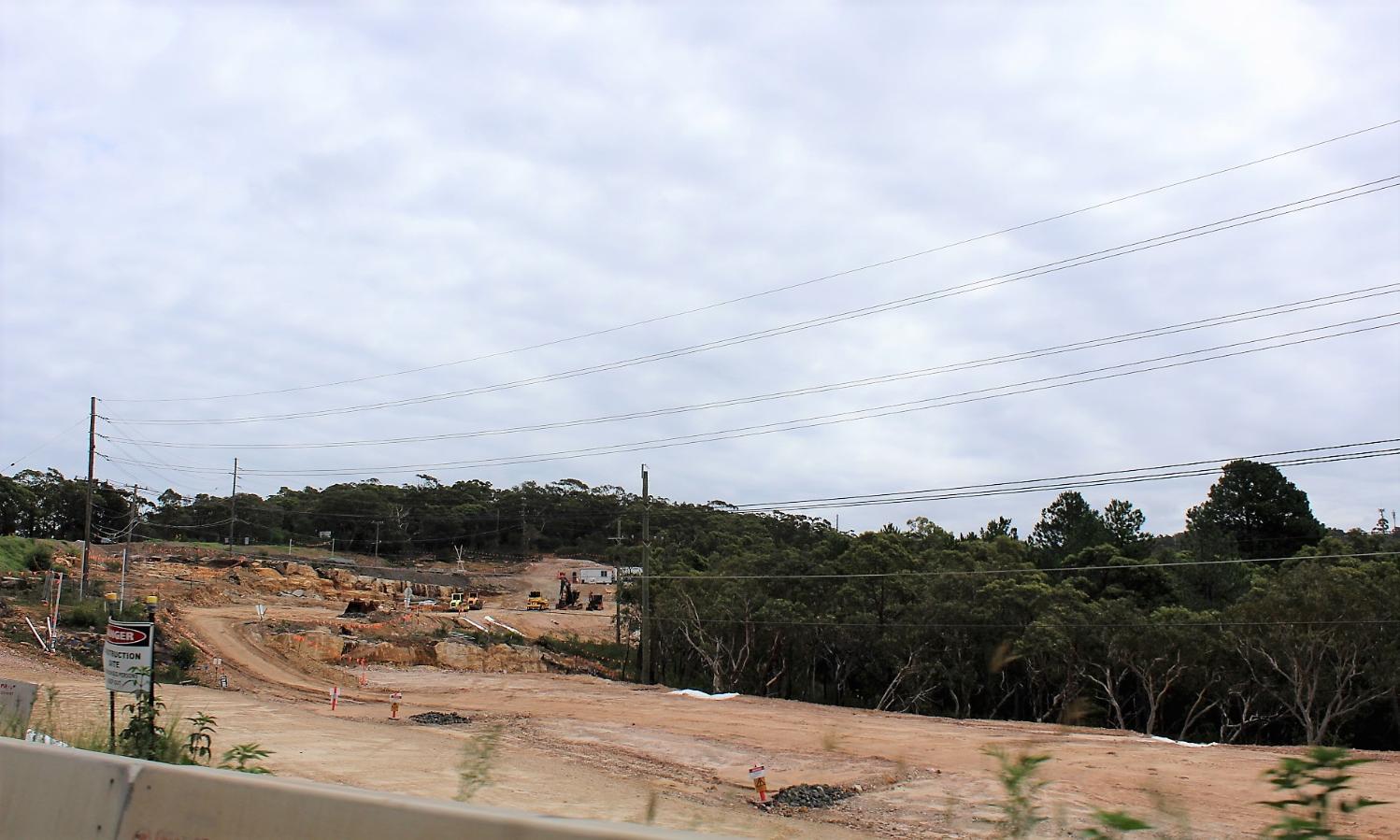 This angle looks back up the hill towards Kimbriki - the contractors have been using the excavated materials to form up and fill where future new sections of the Mona Vale Road Upgrades will occur - for more information visit:
Mona Vale Road West upgrade
- McCarrs Creek Road, Terrey Hills to Powder Works Road, Ingleside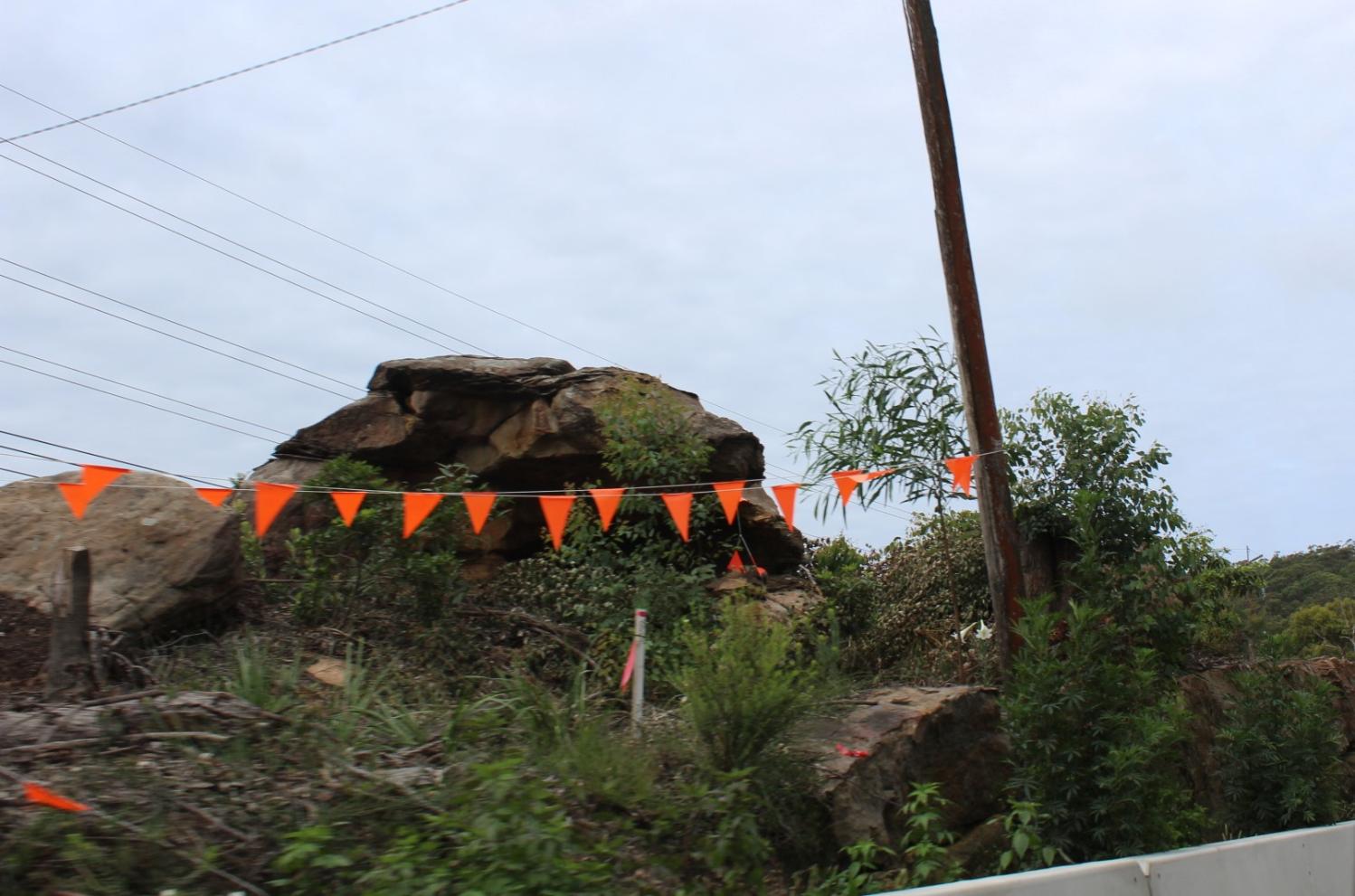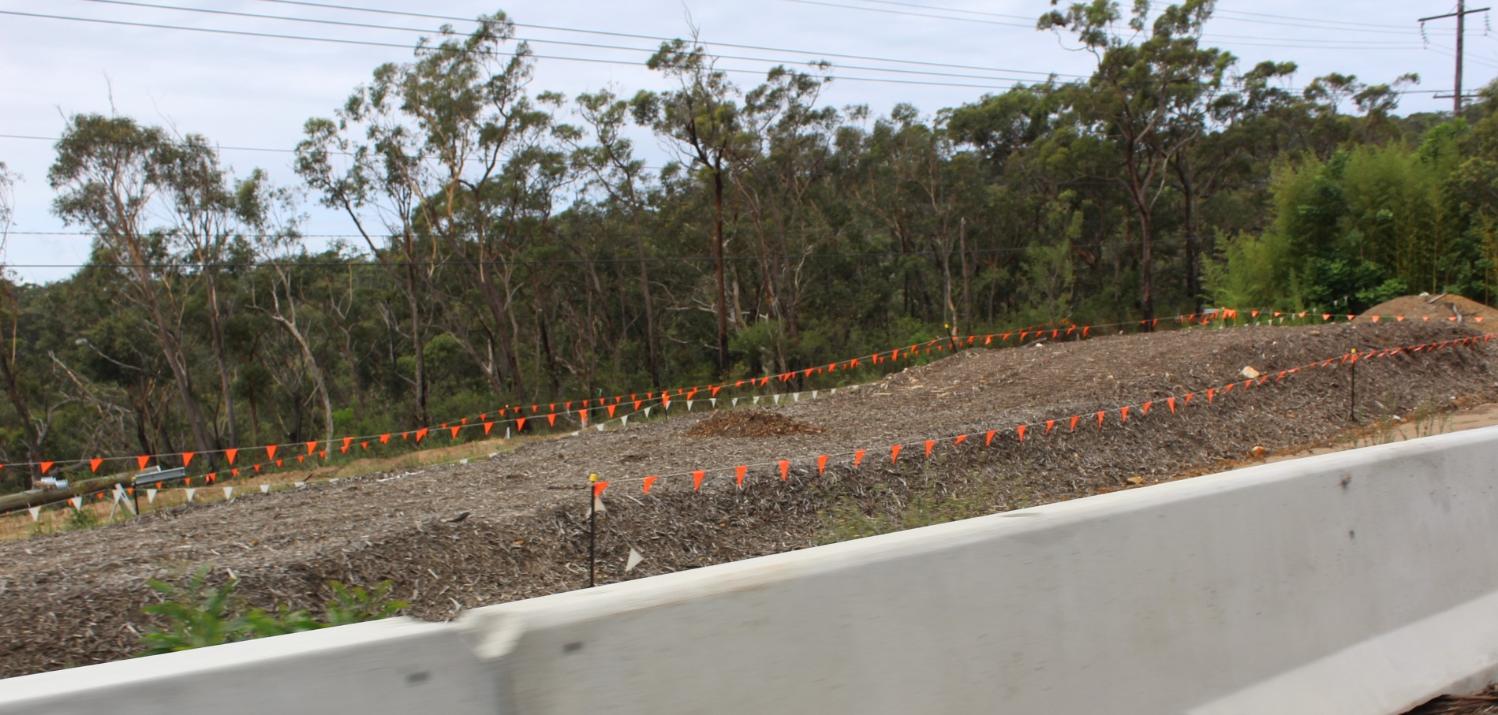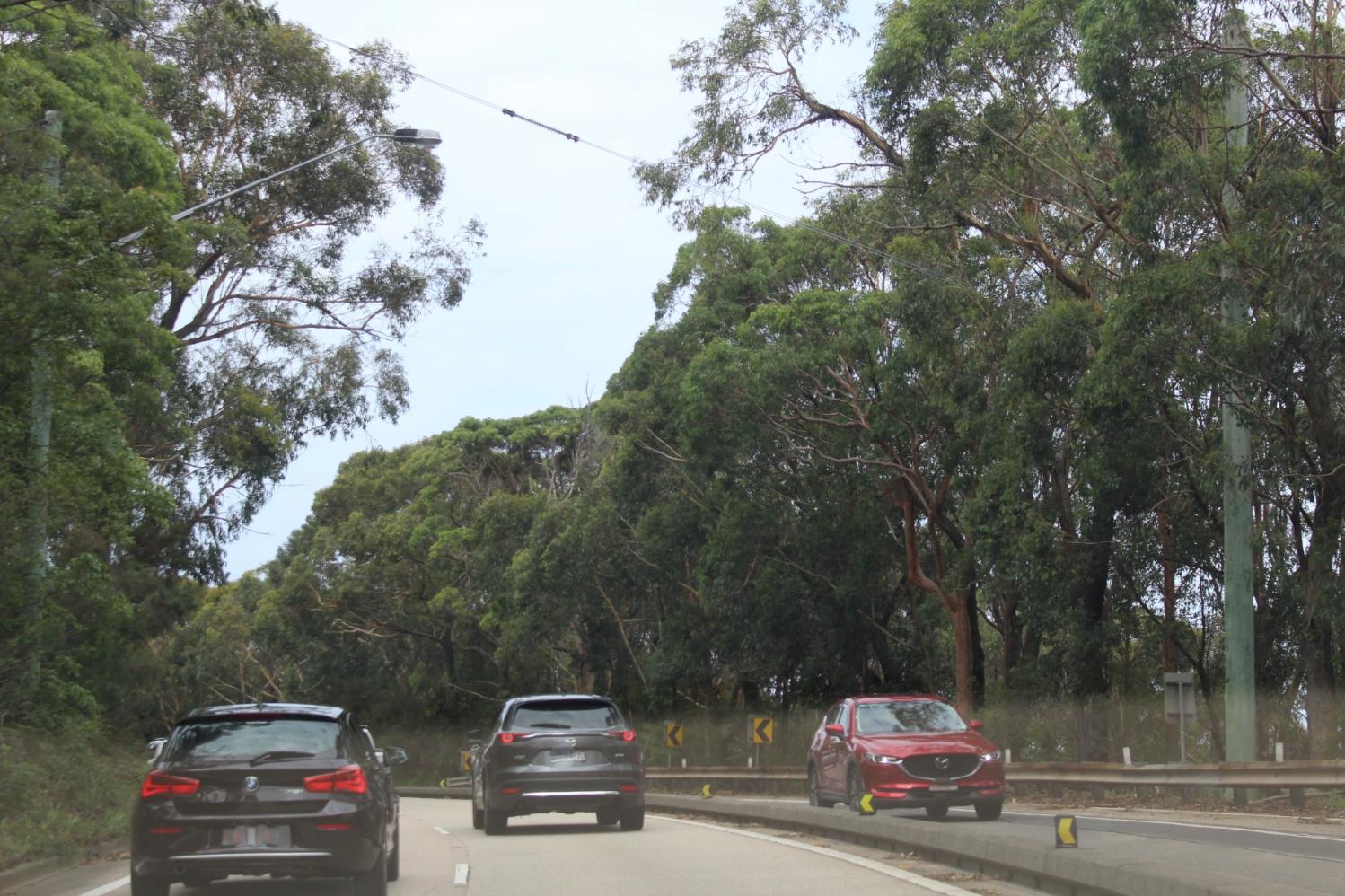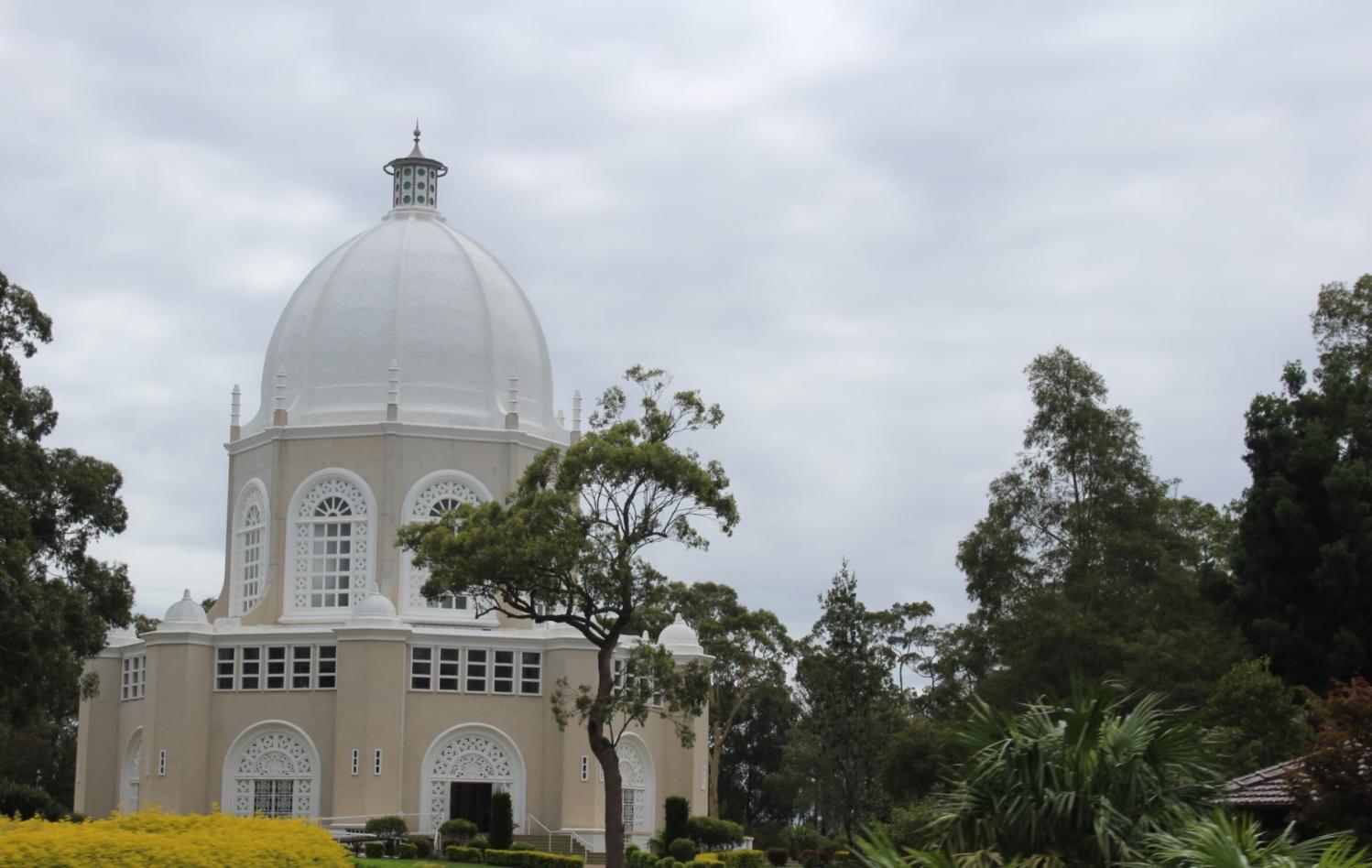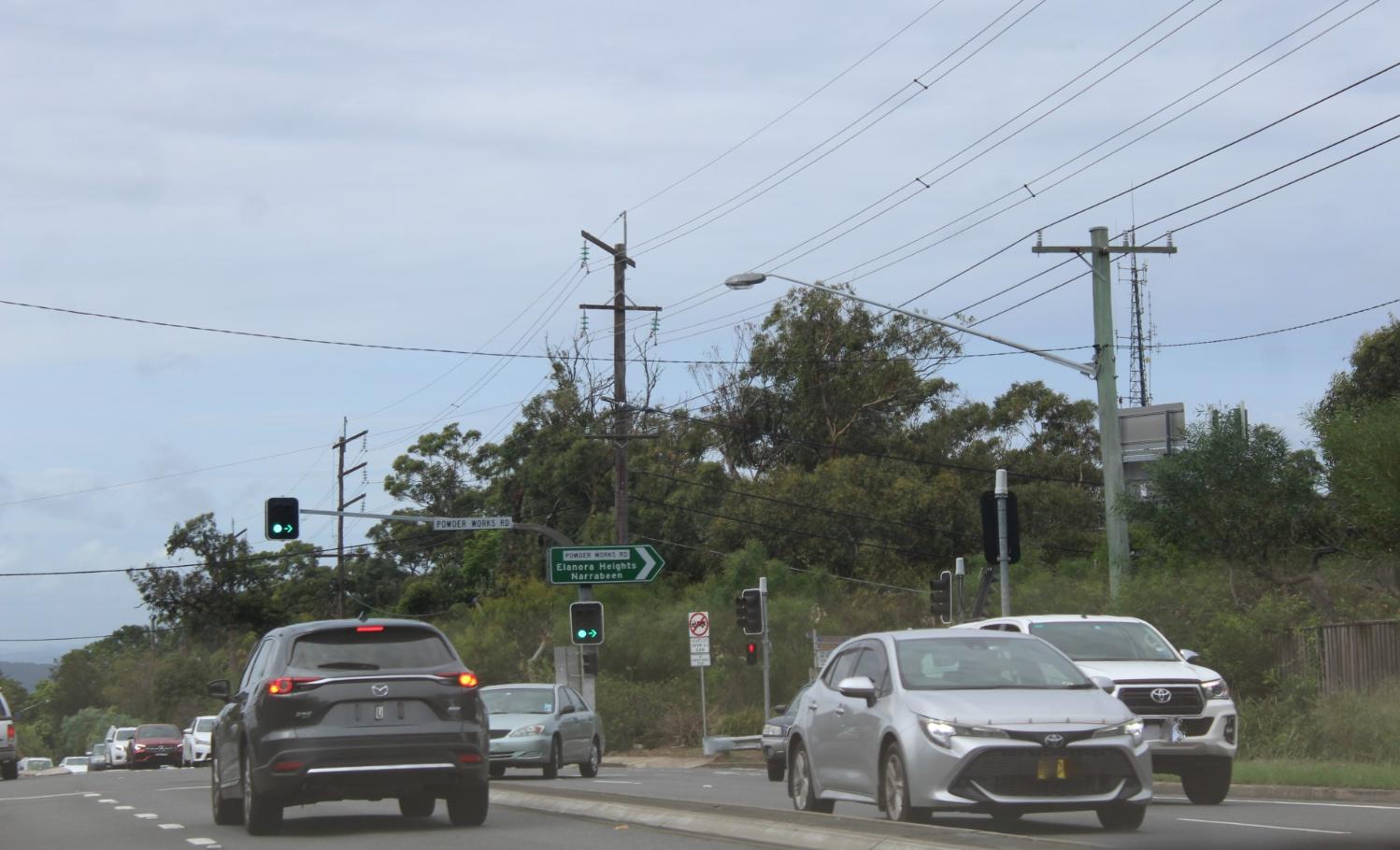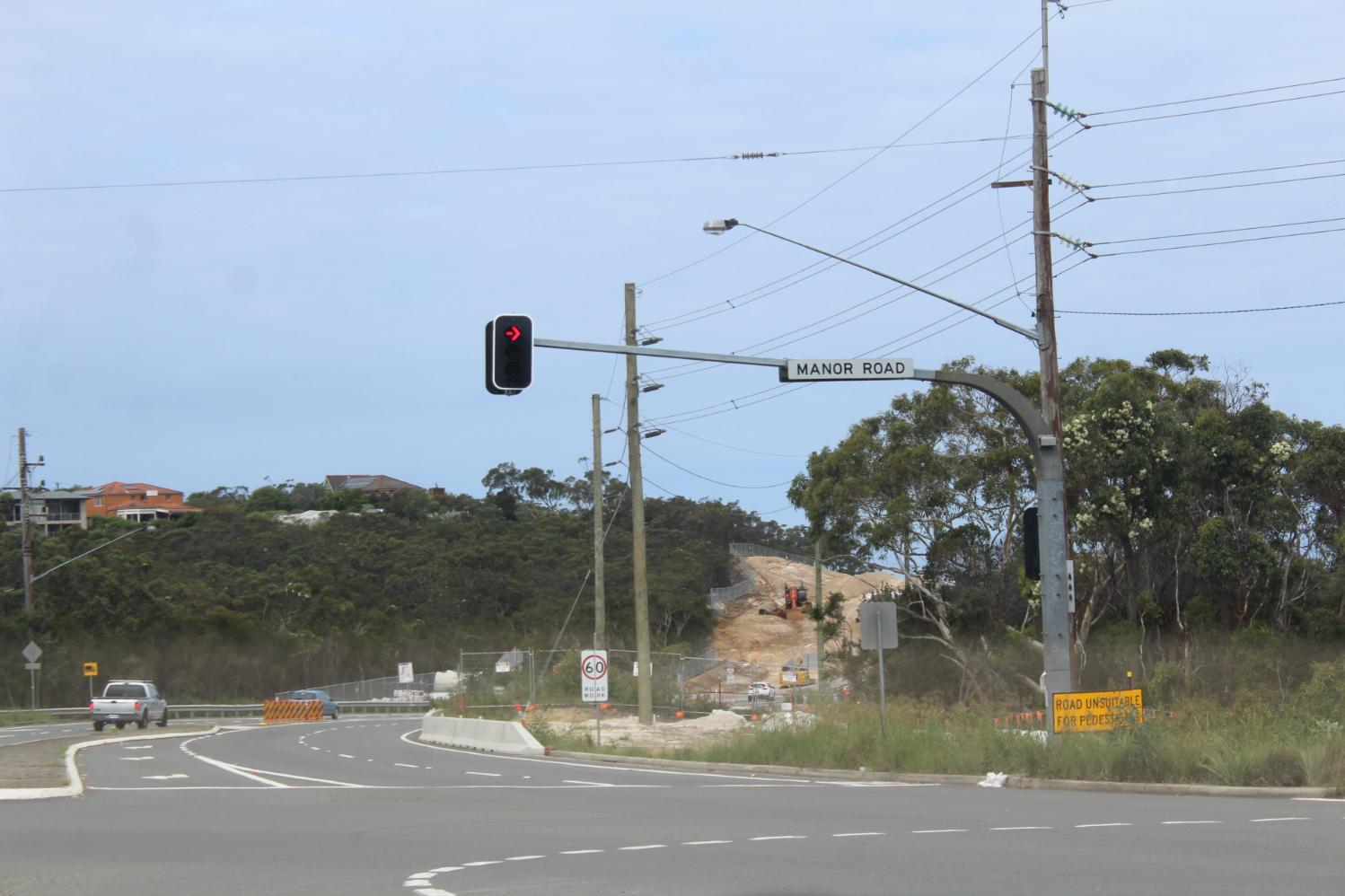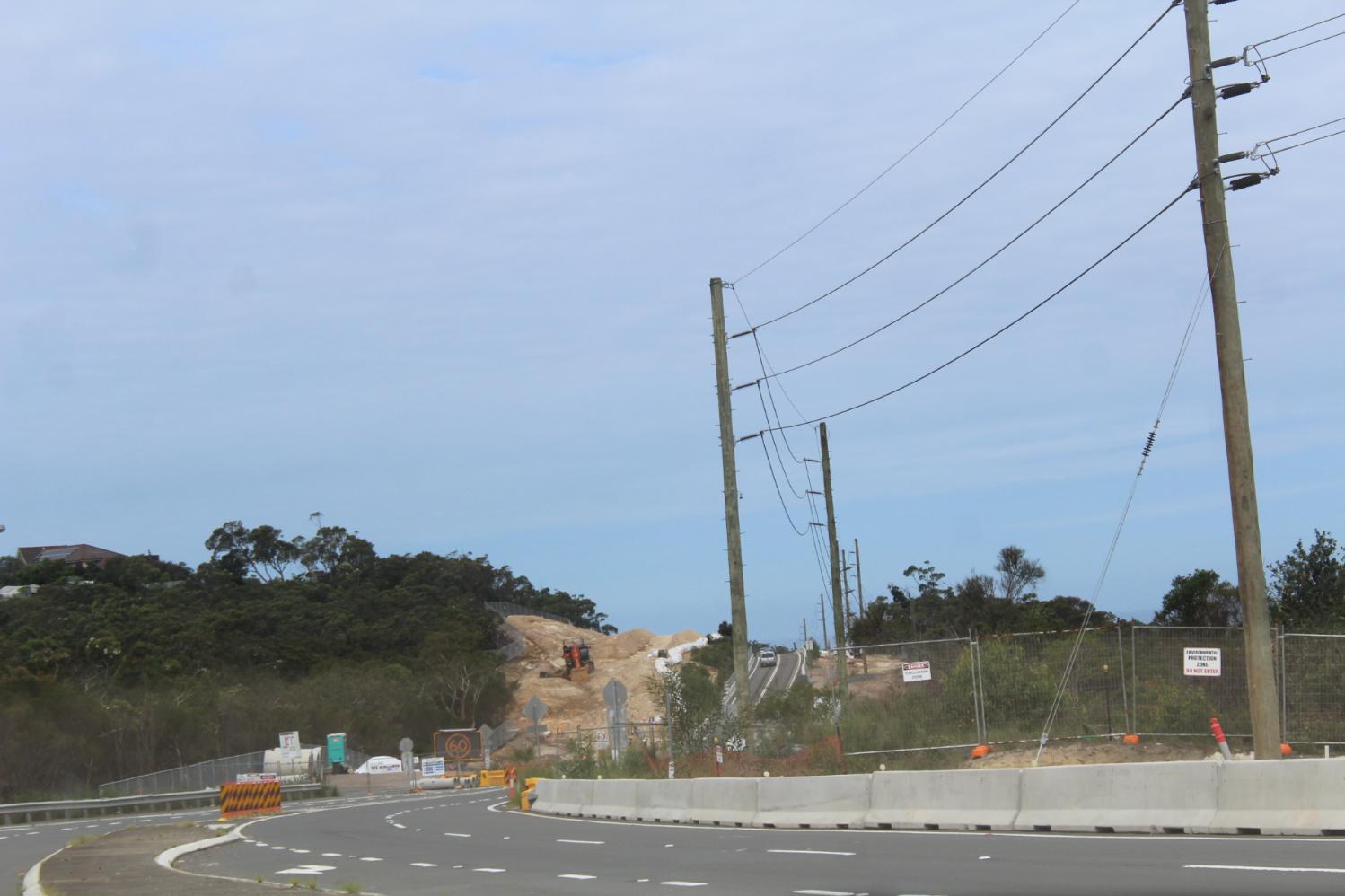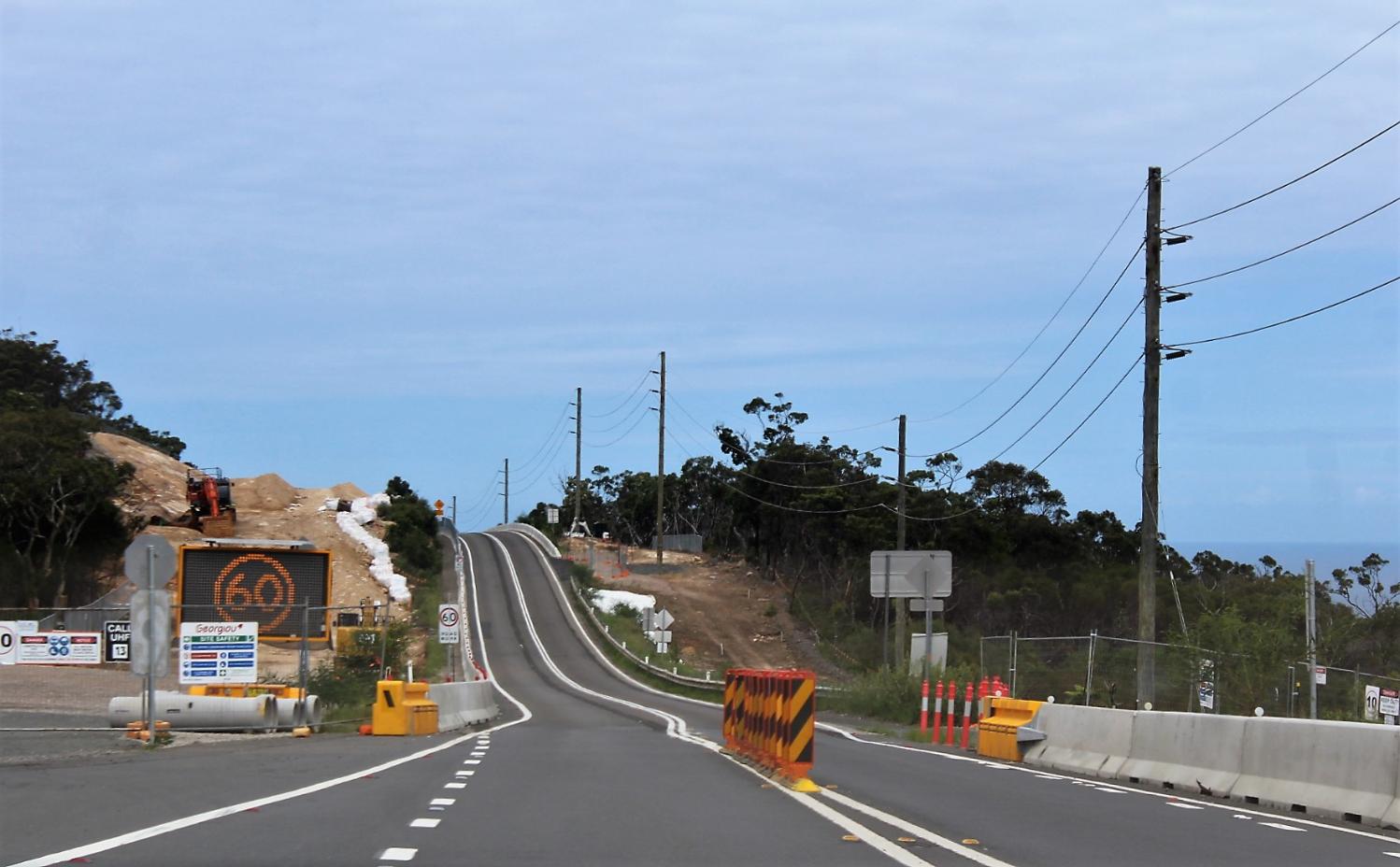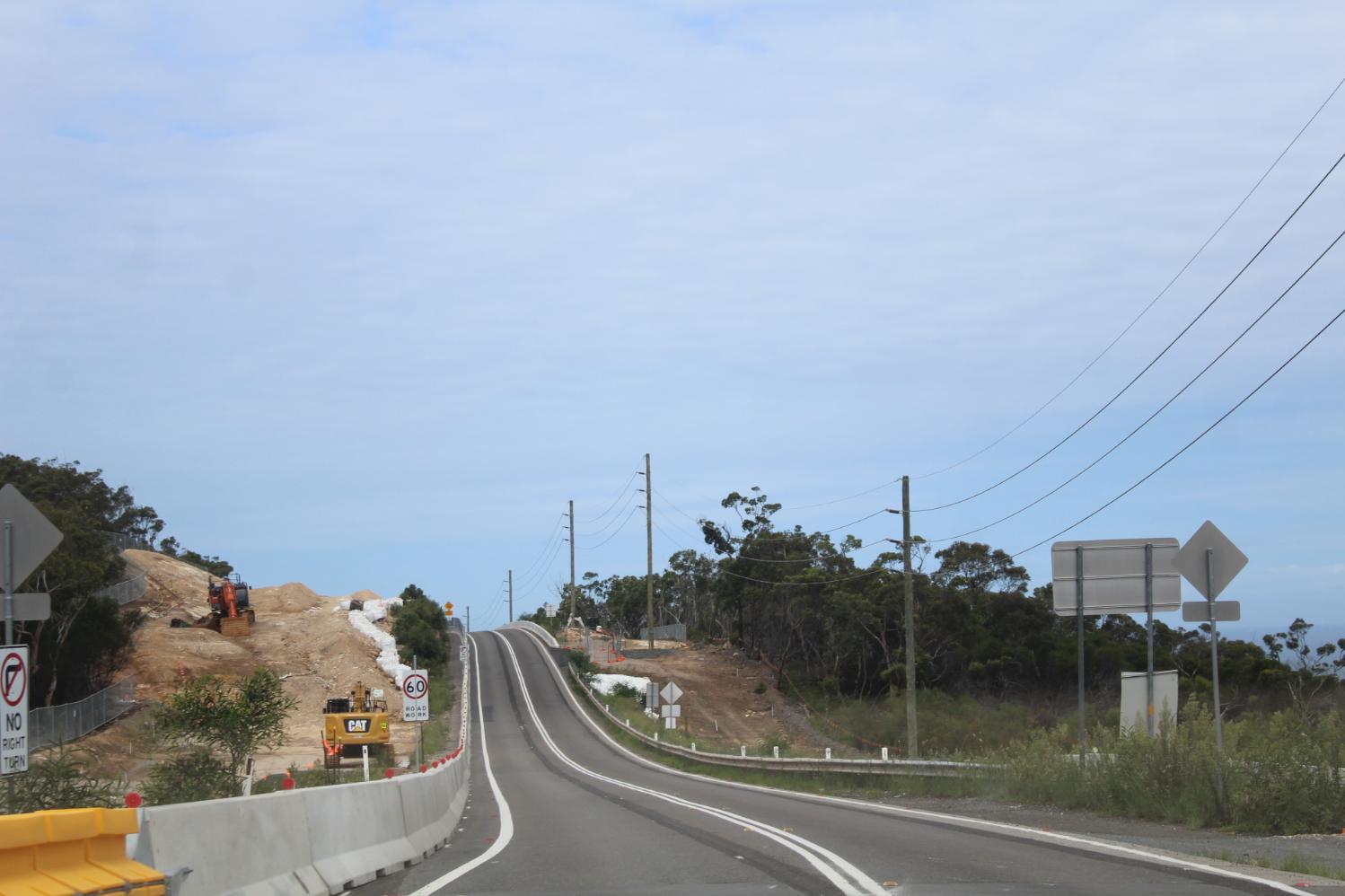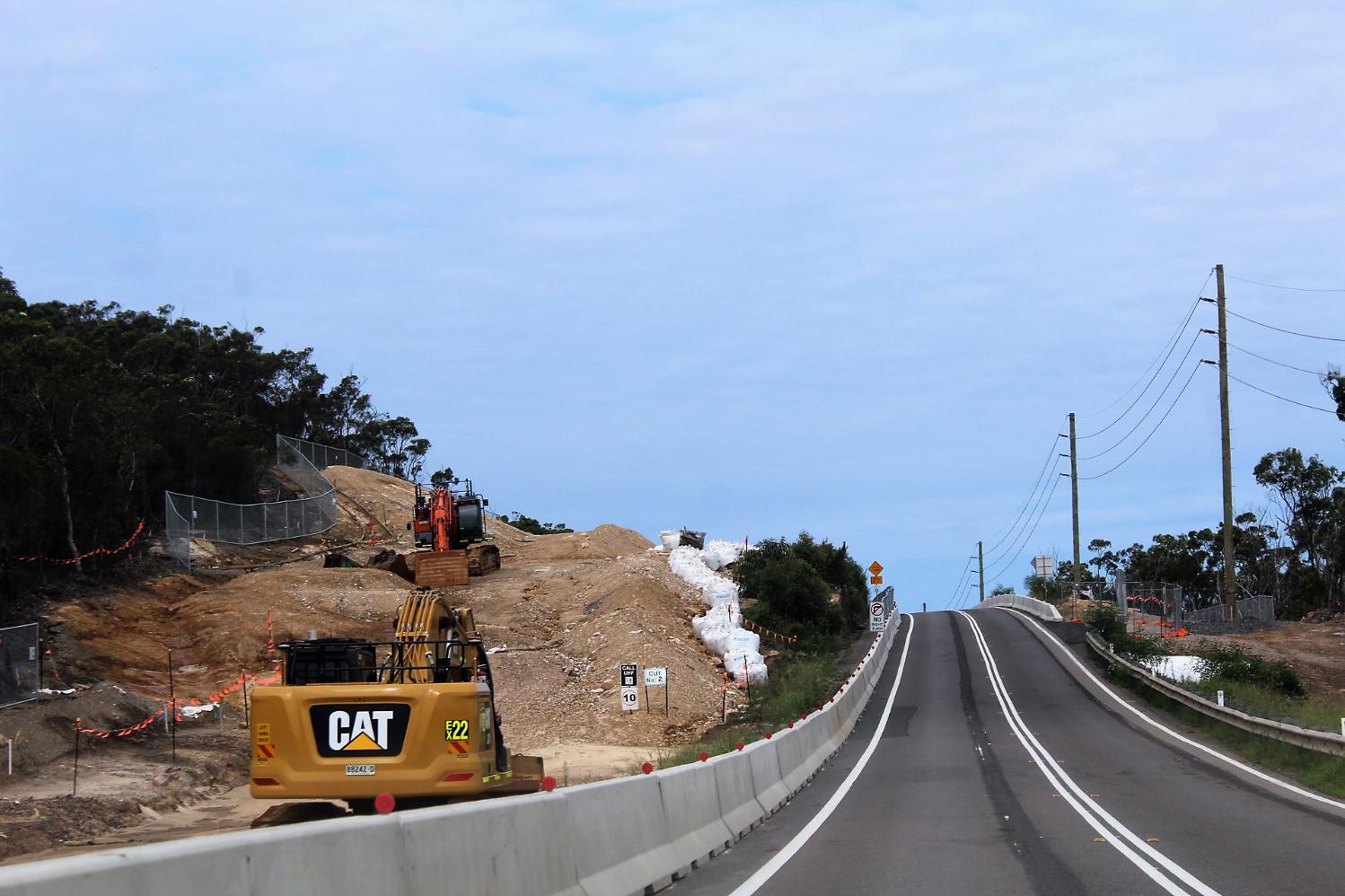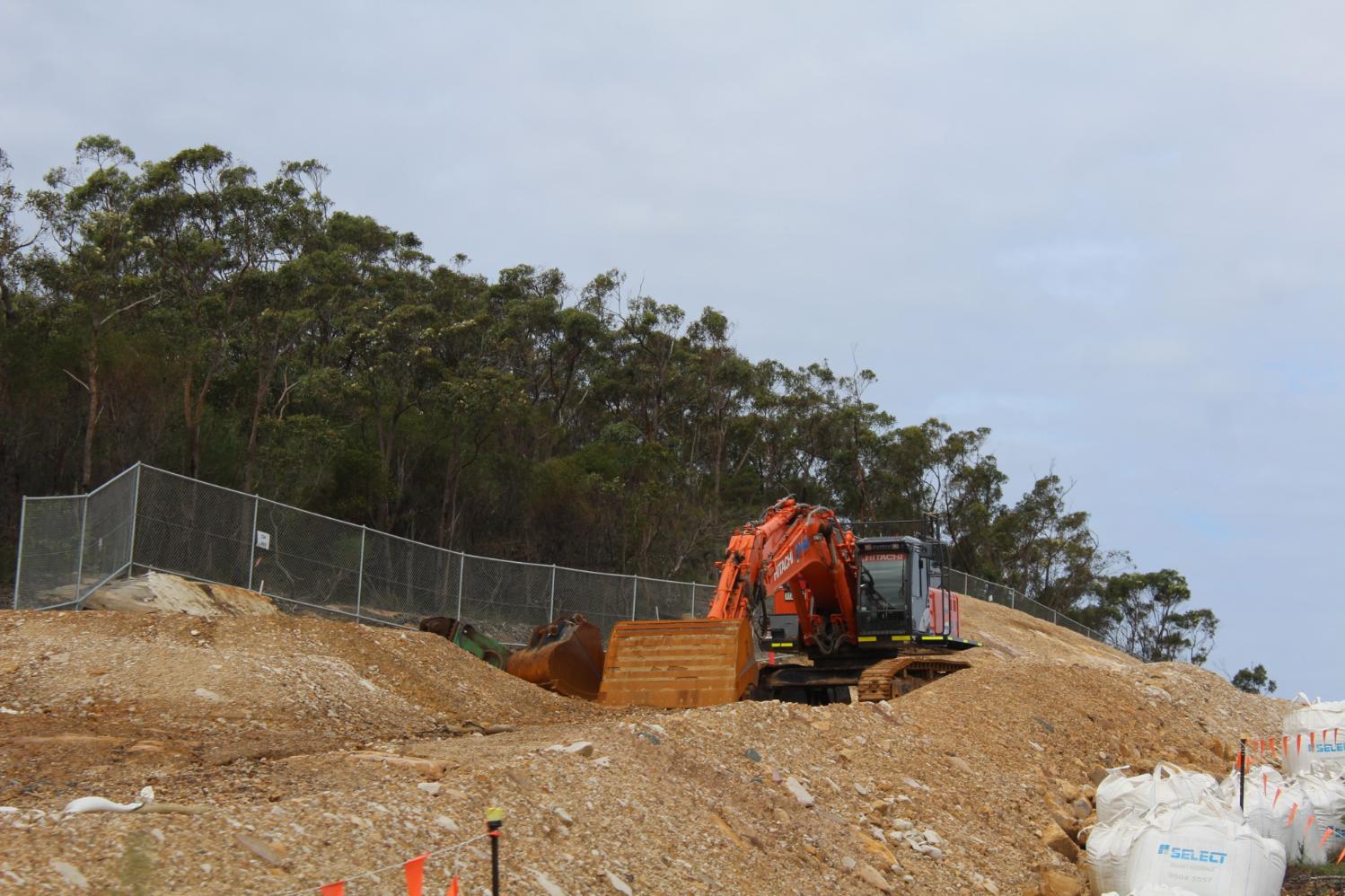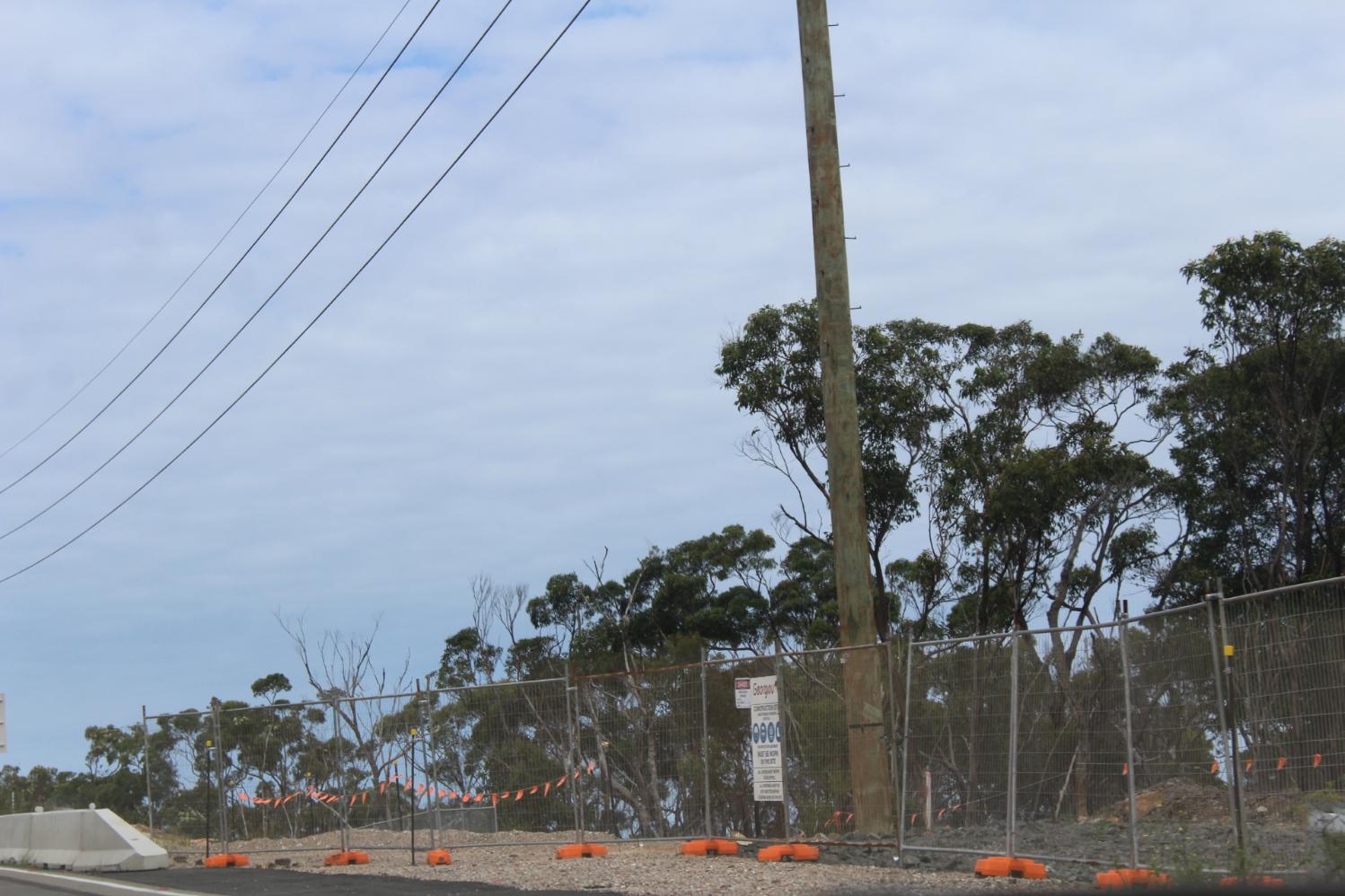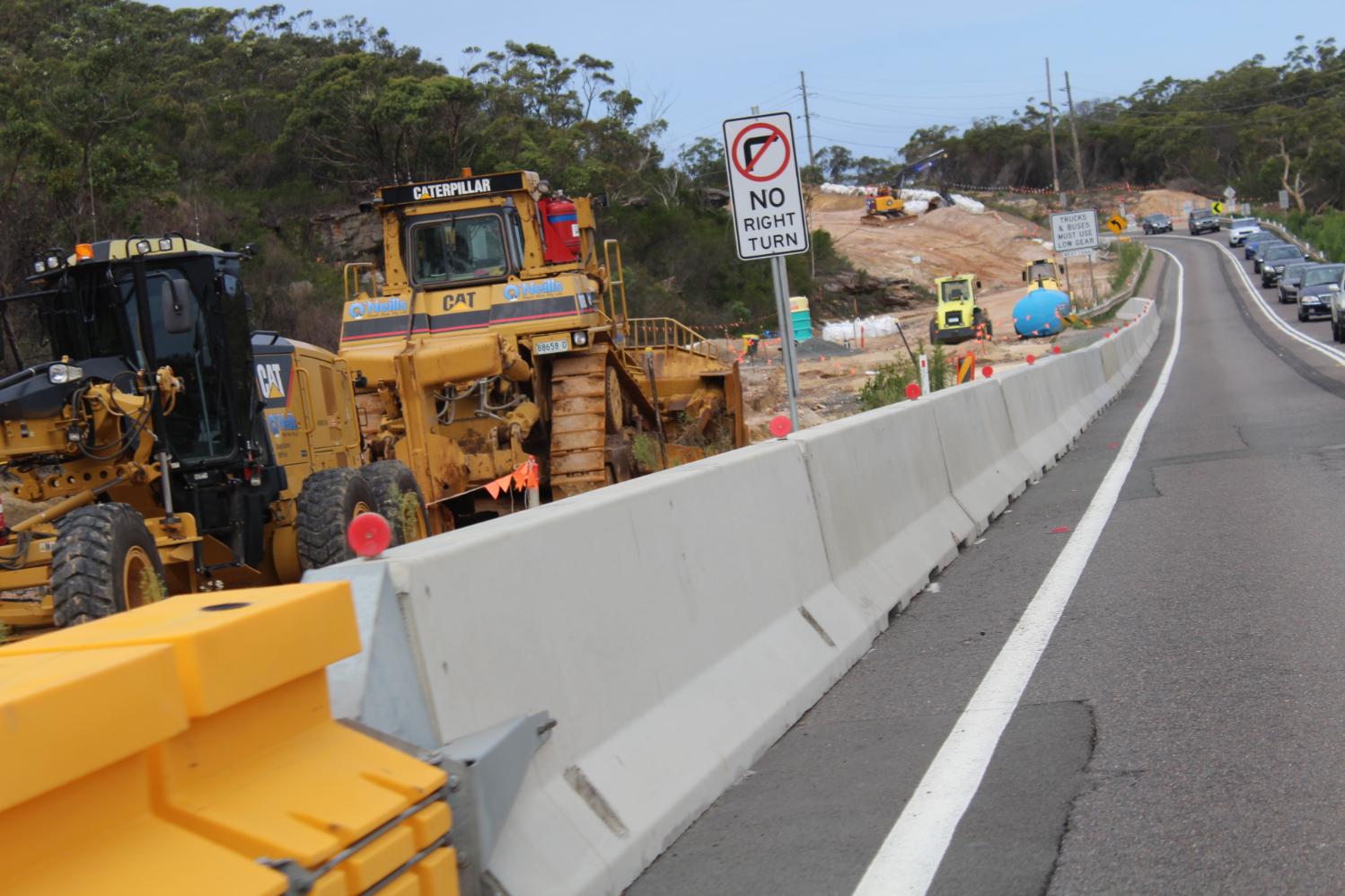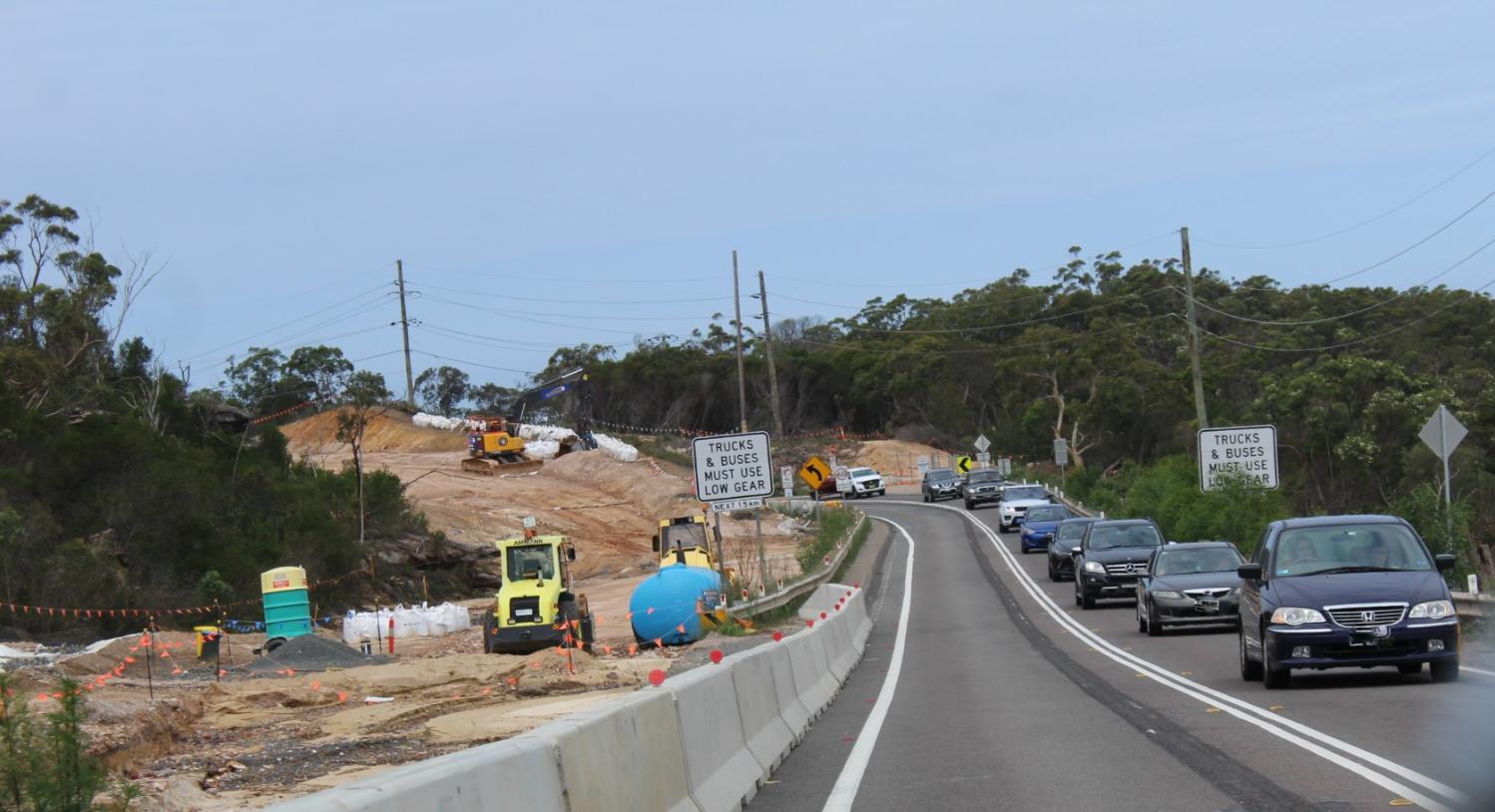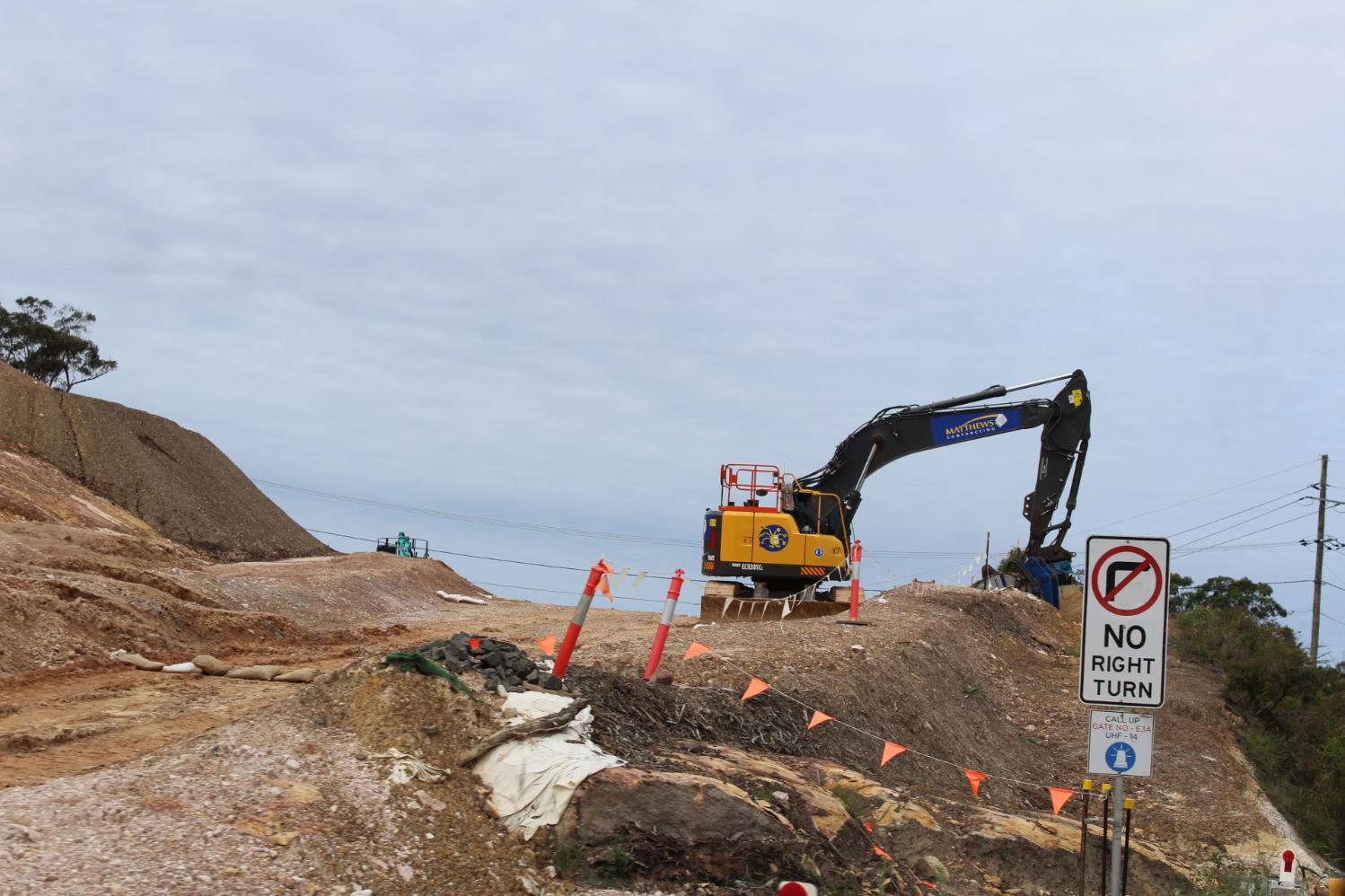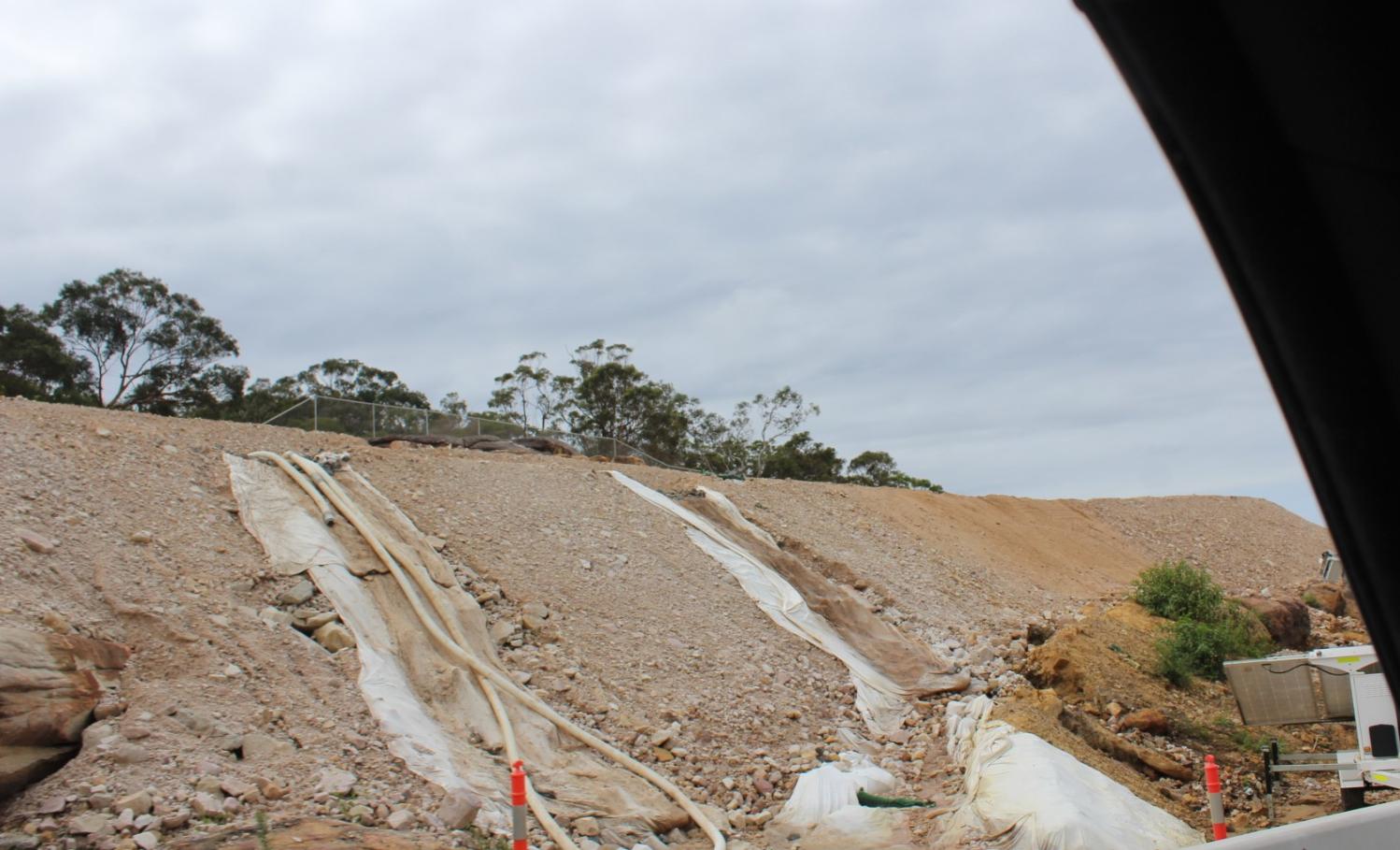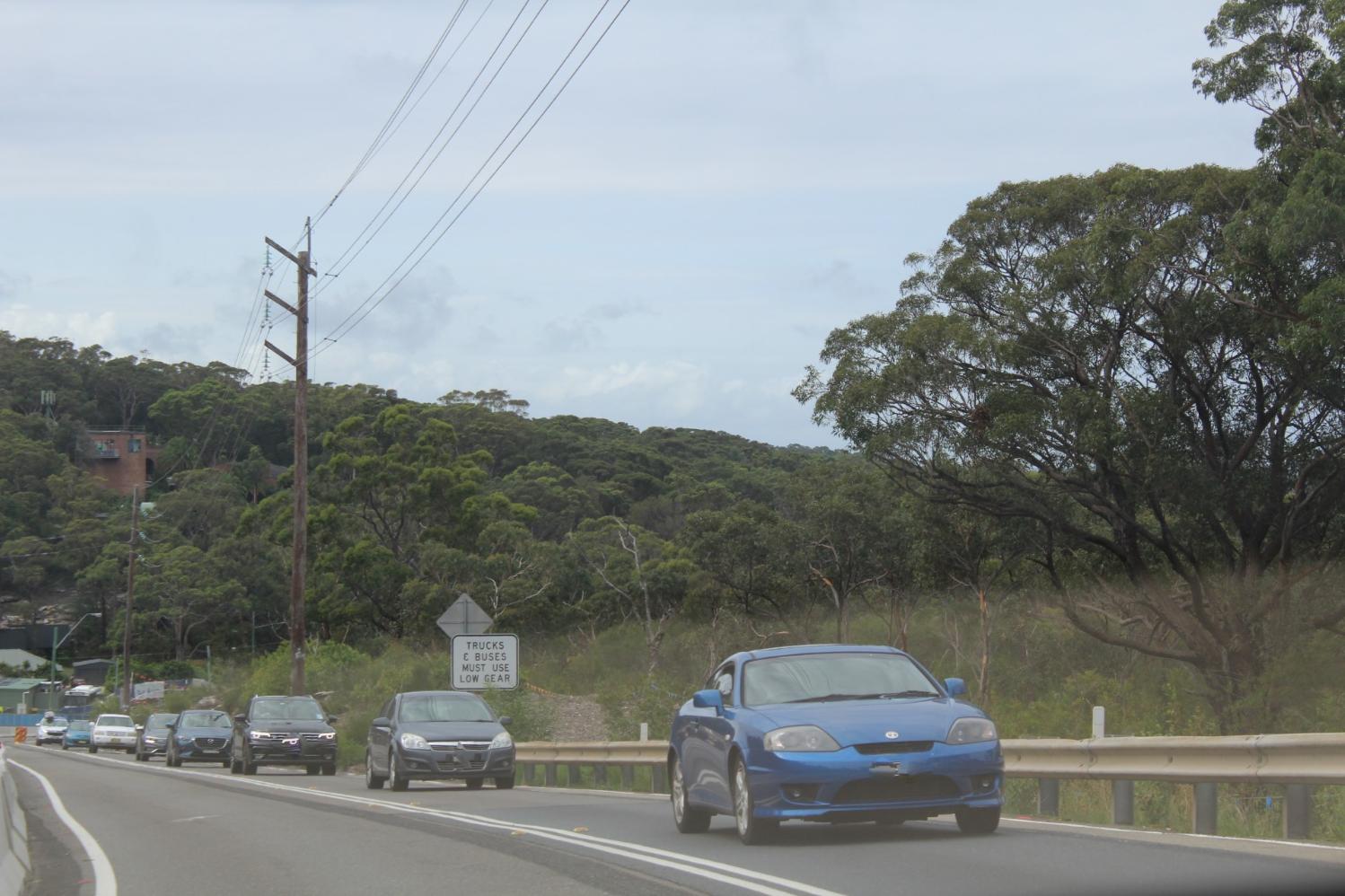 To the right-hand side at same section - Tumbledown Dick Hill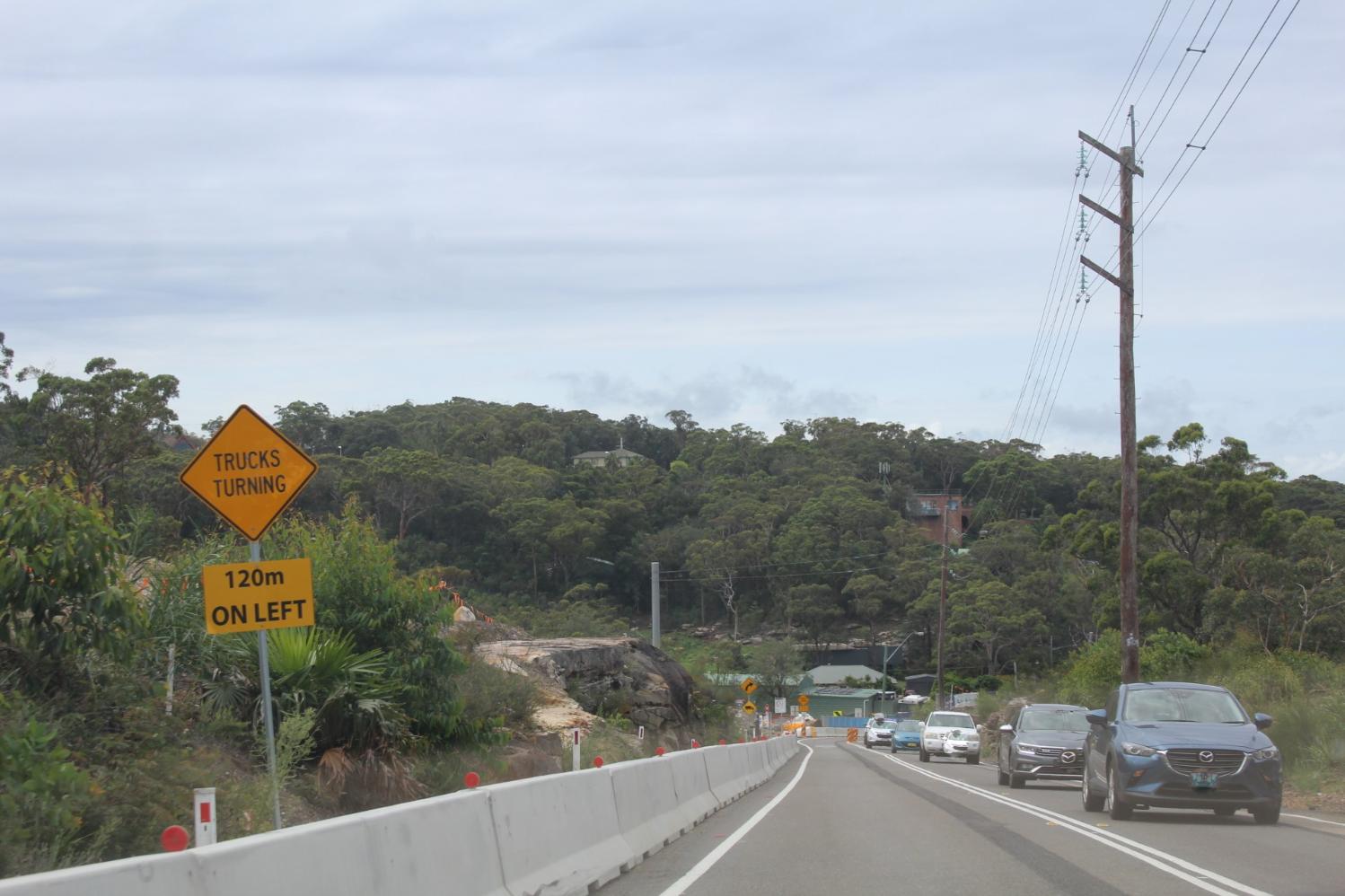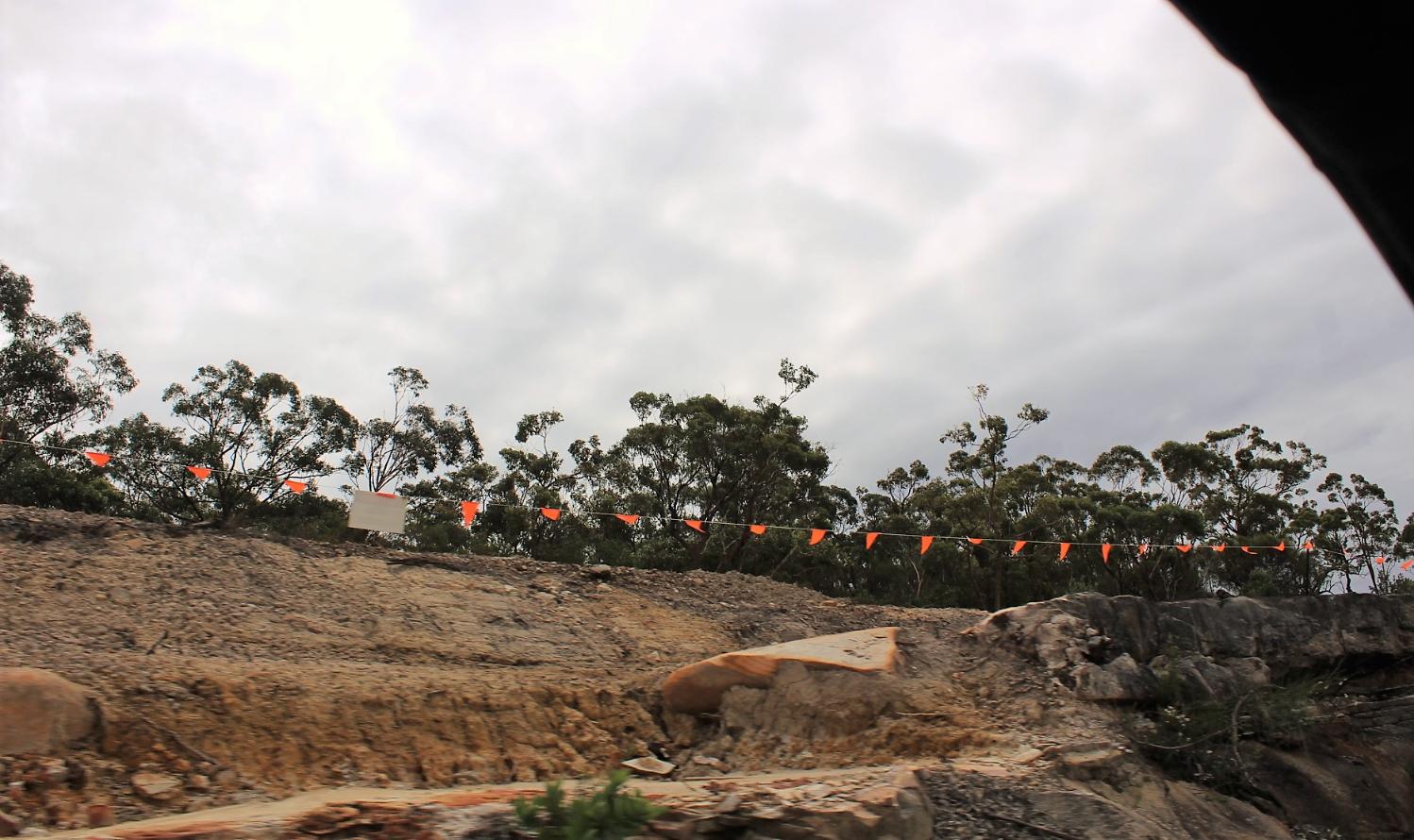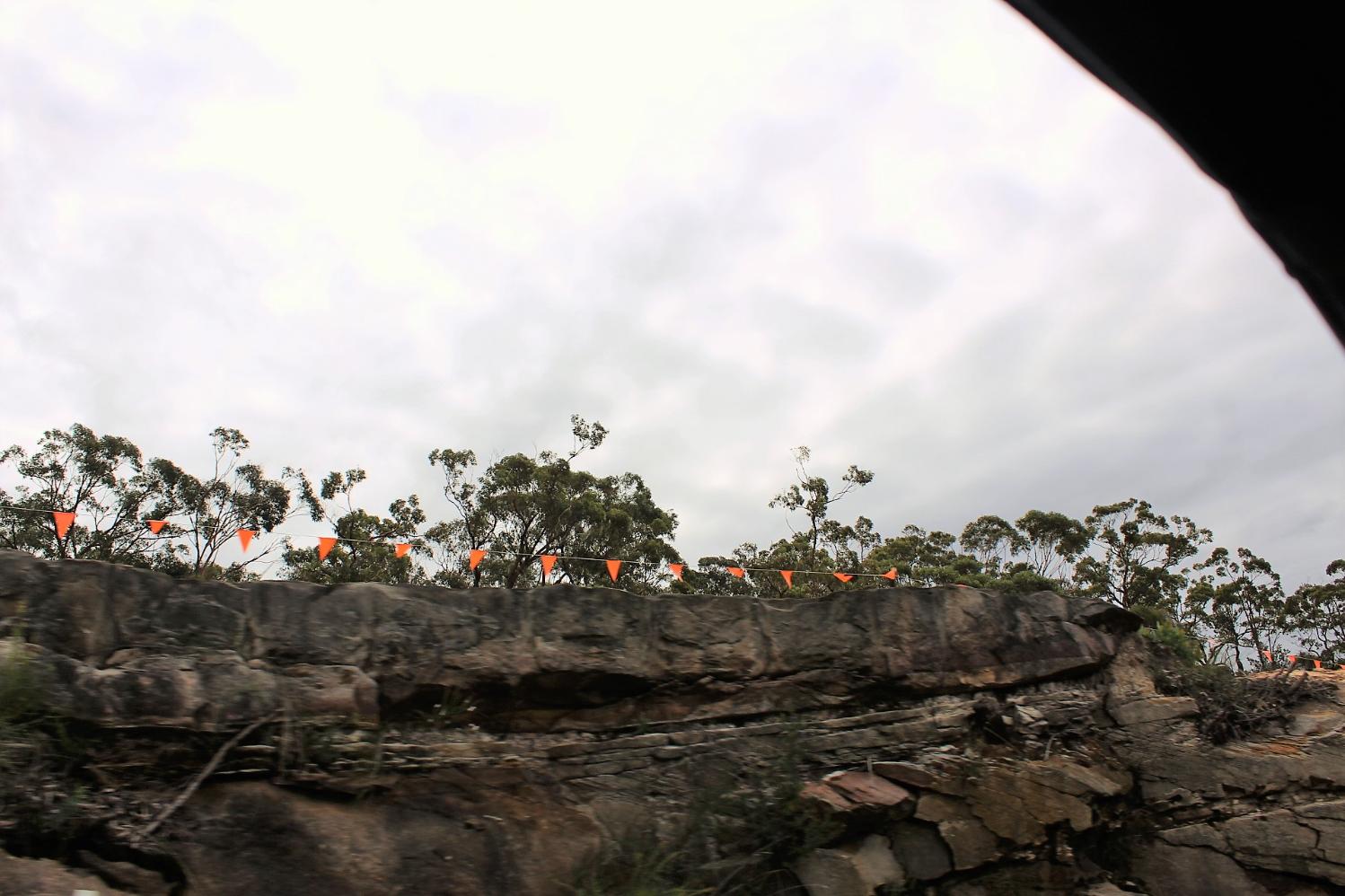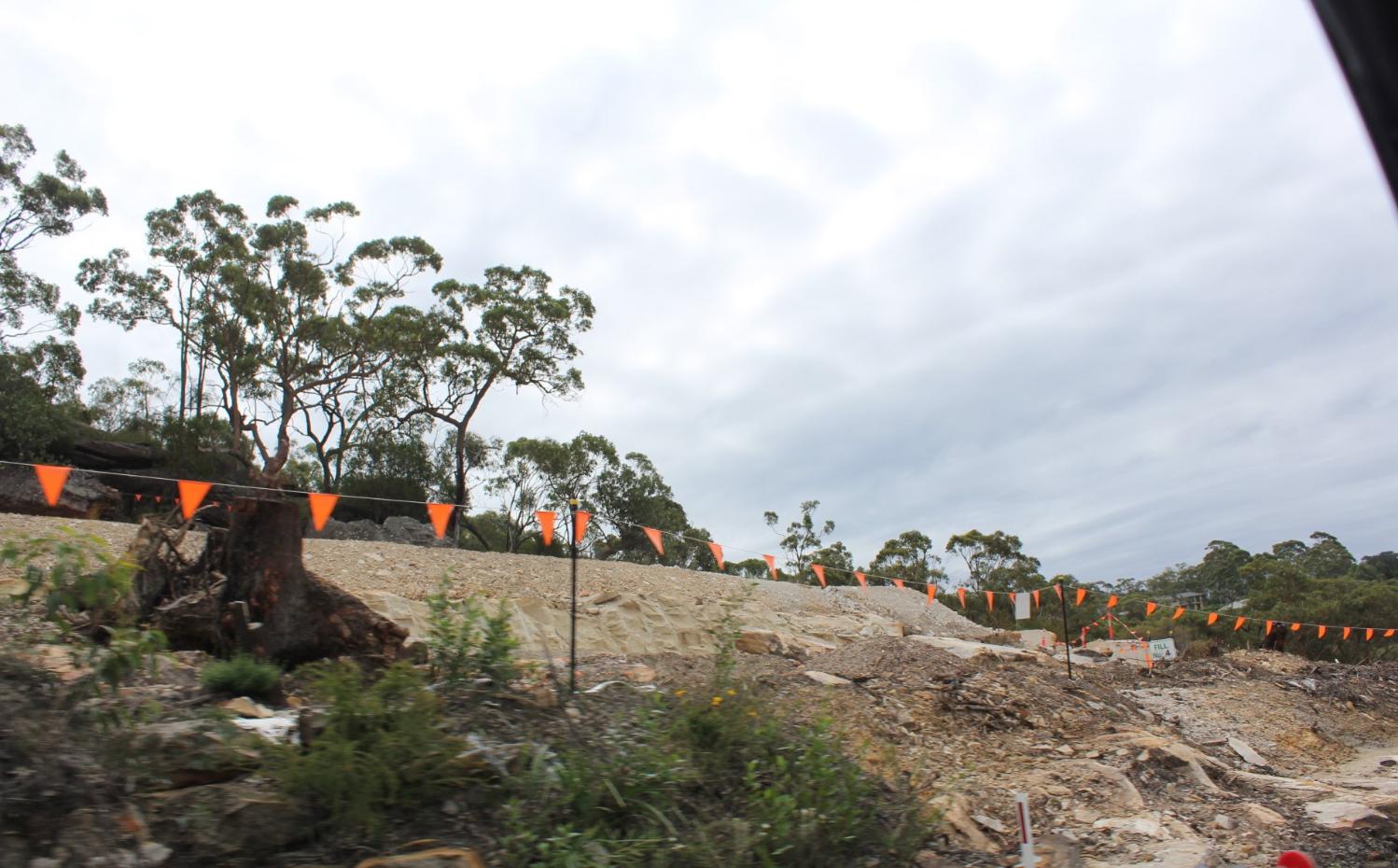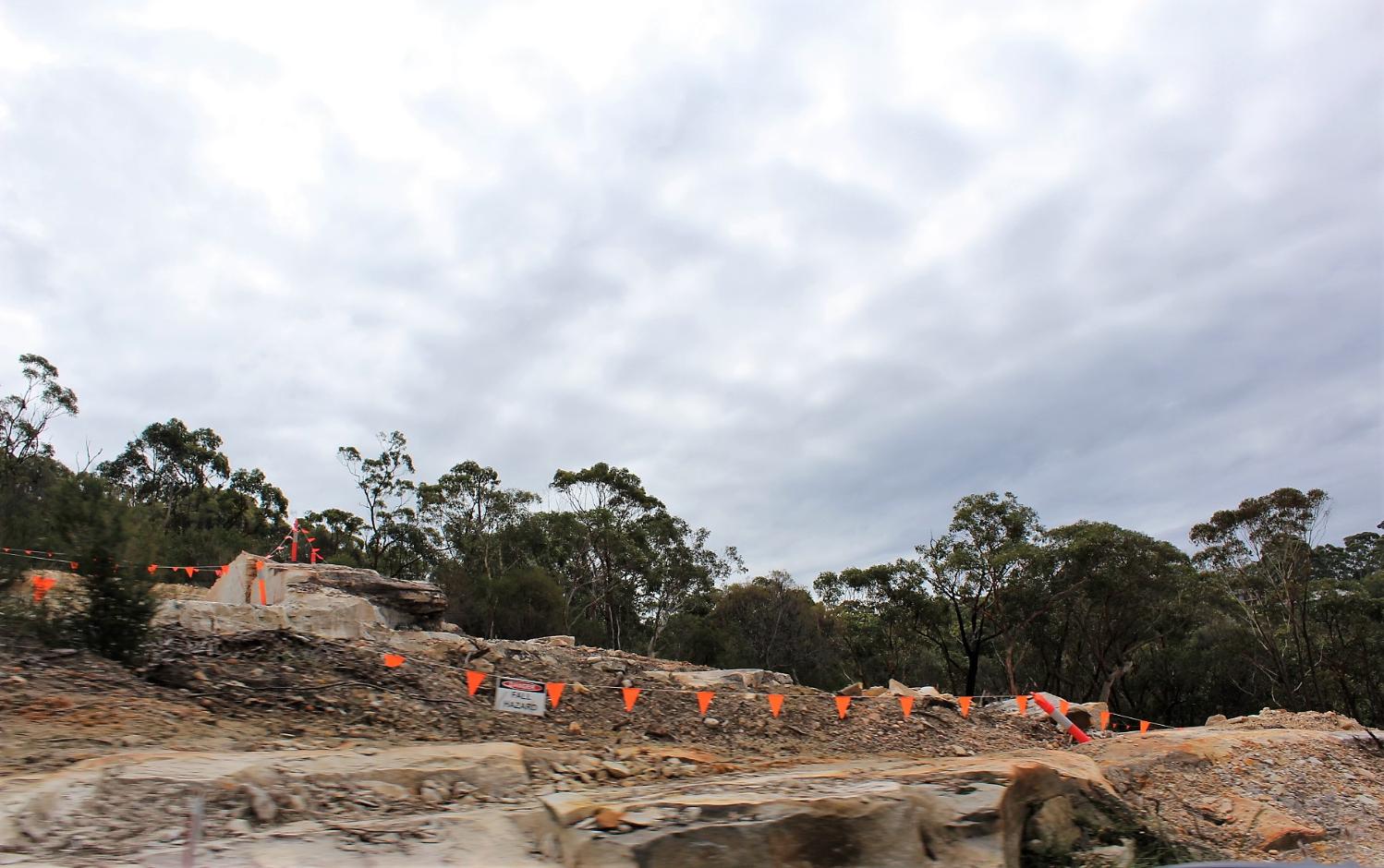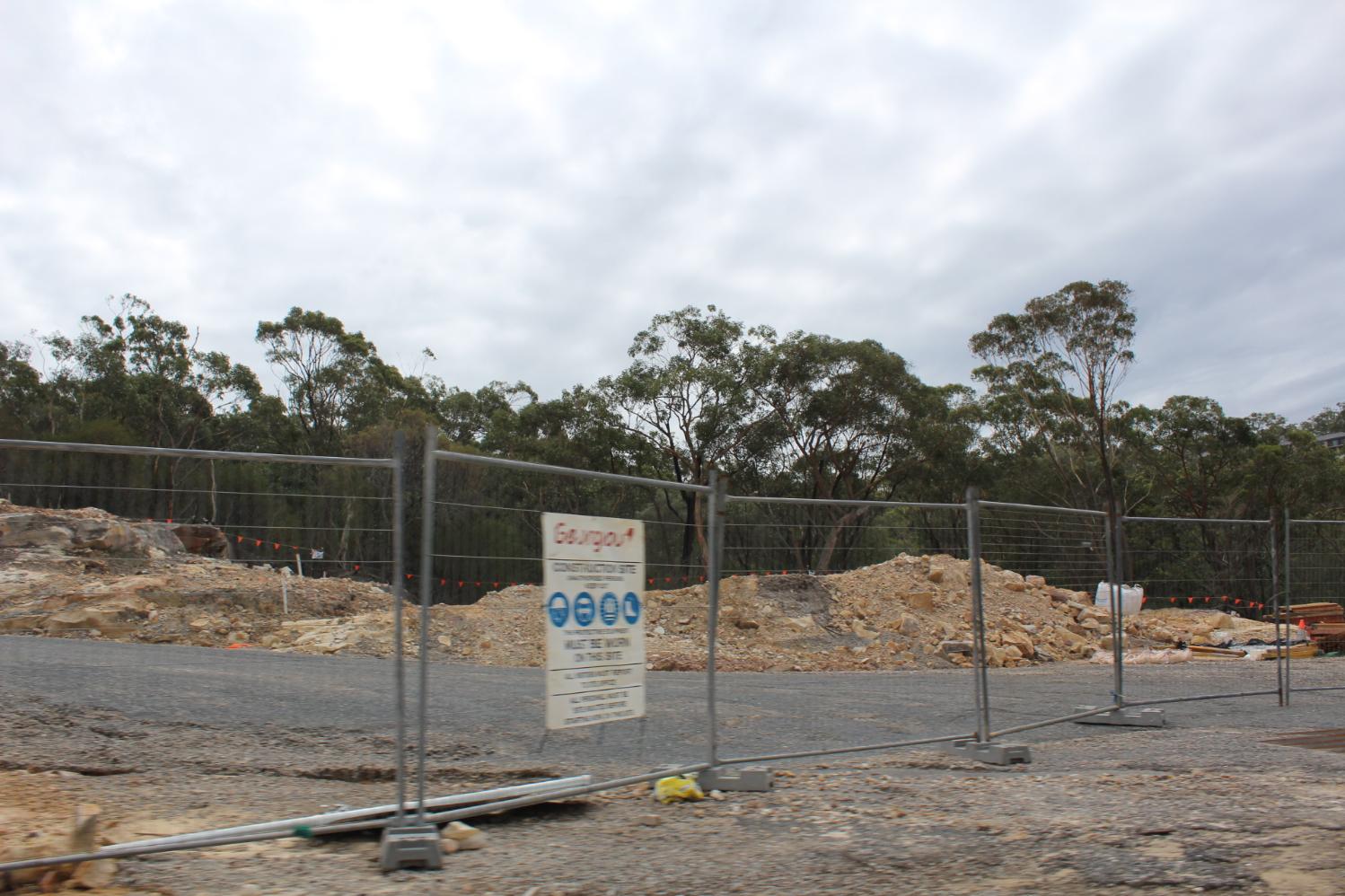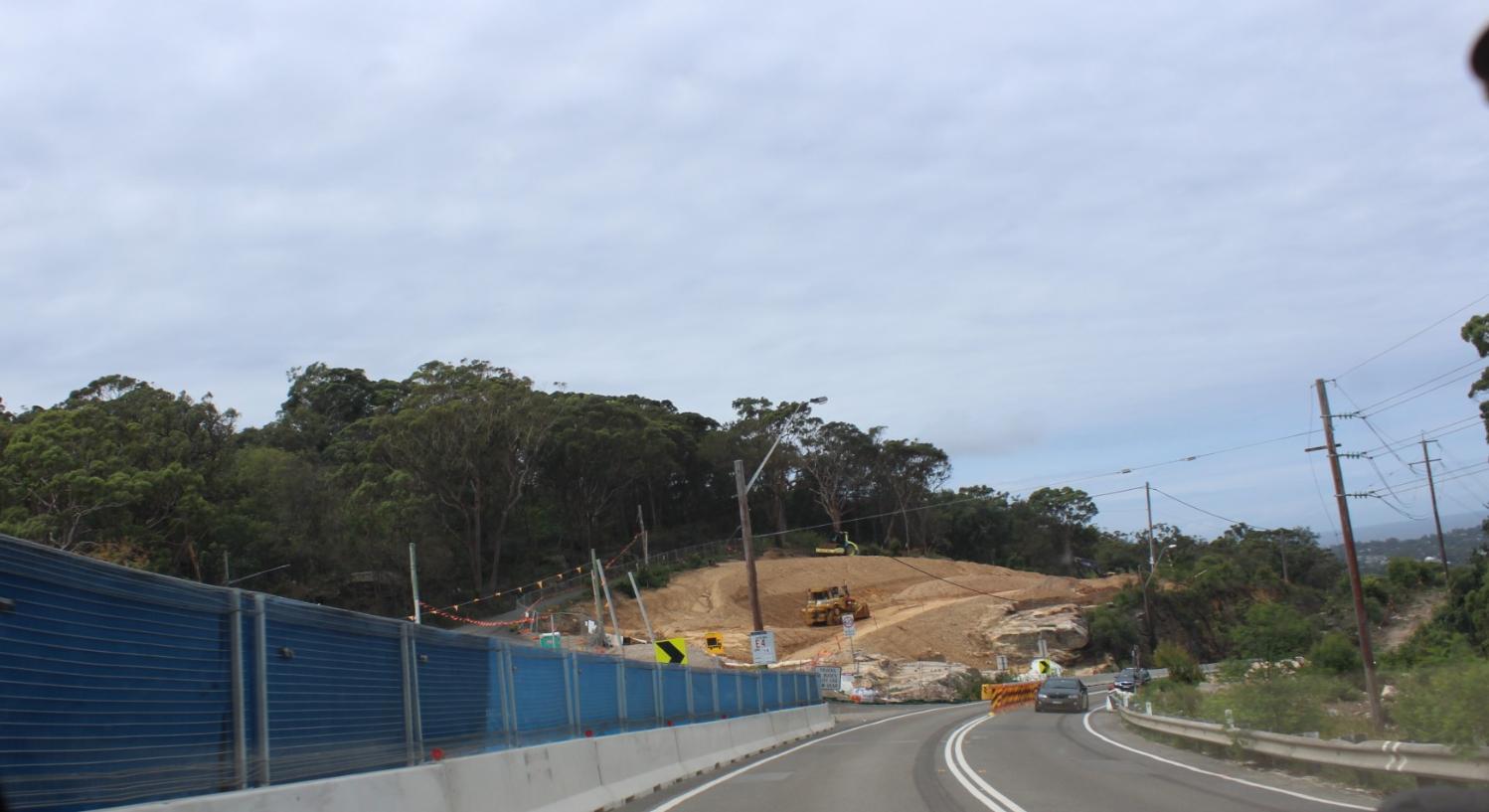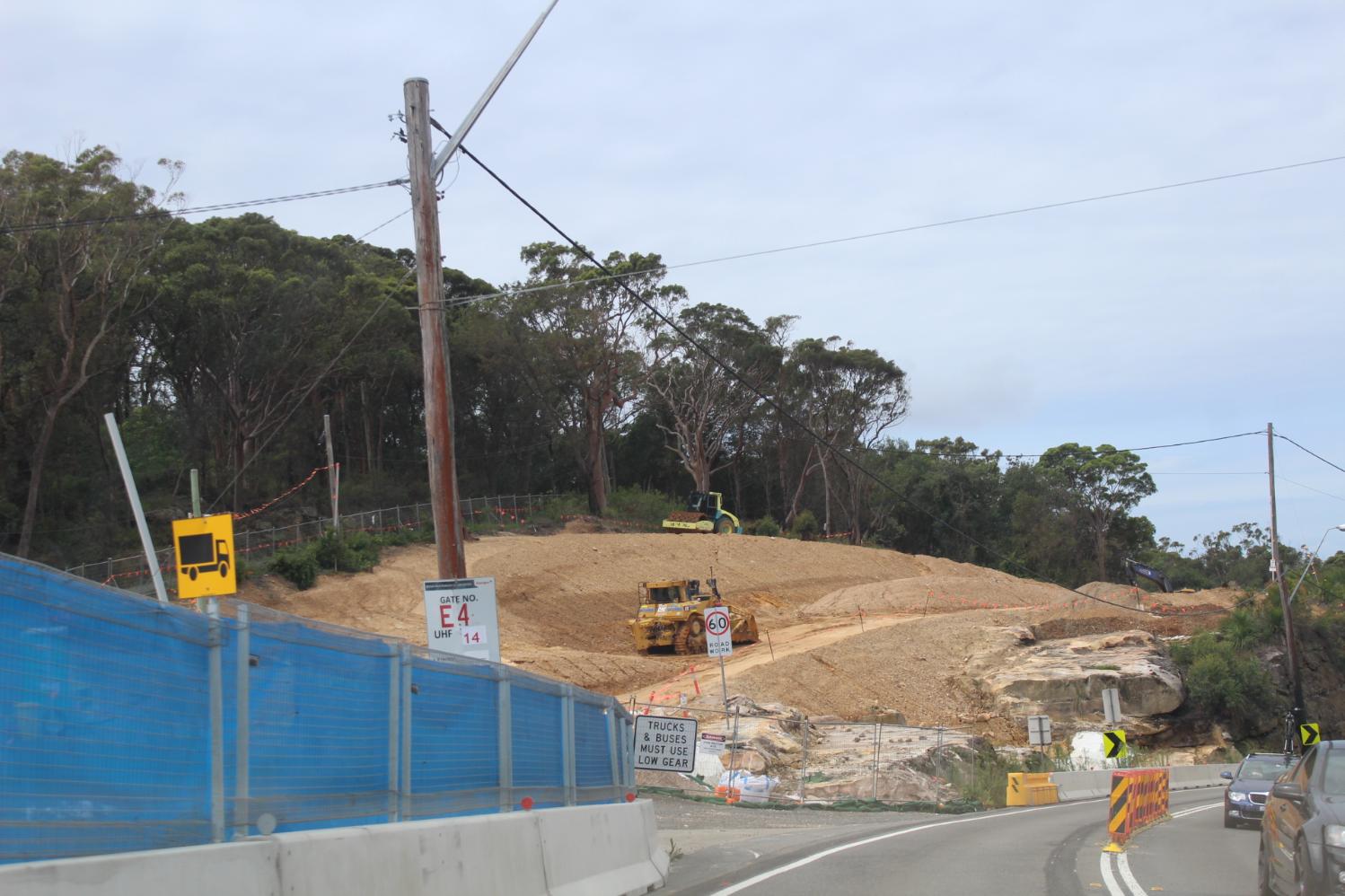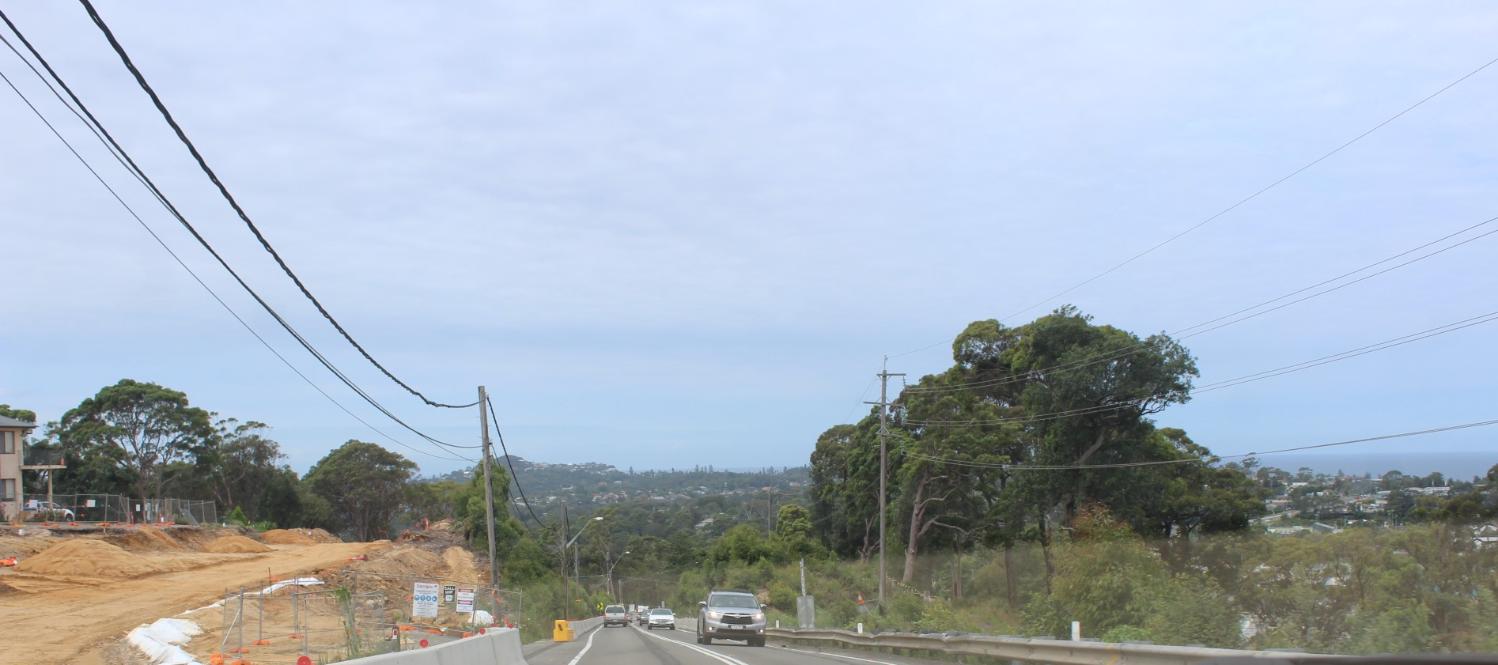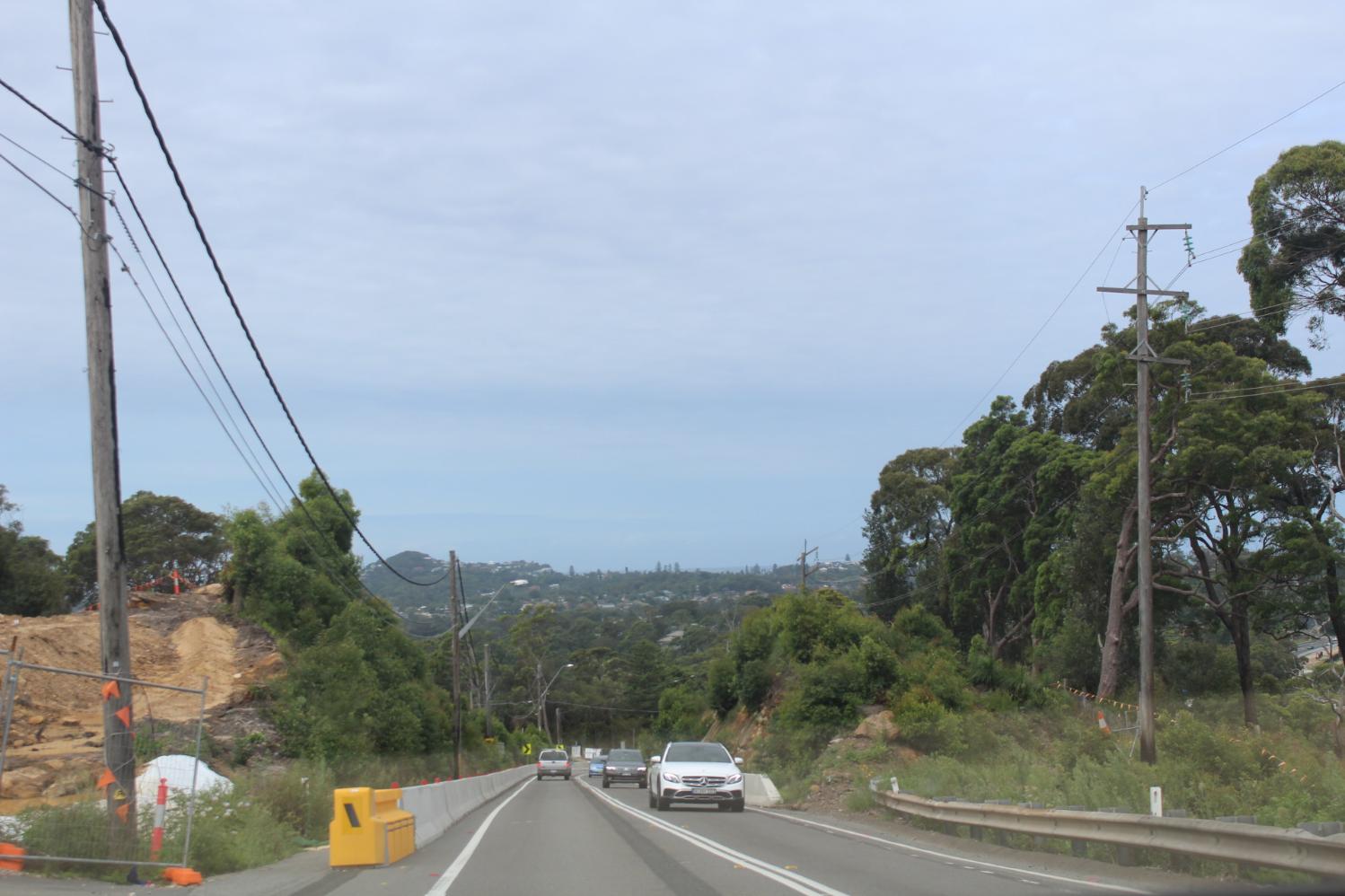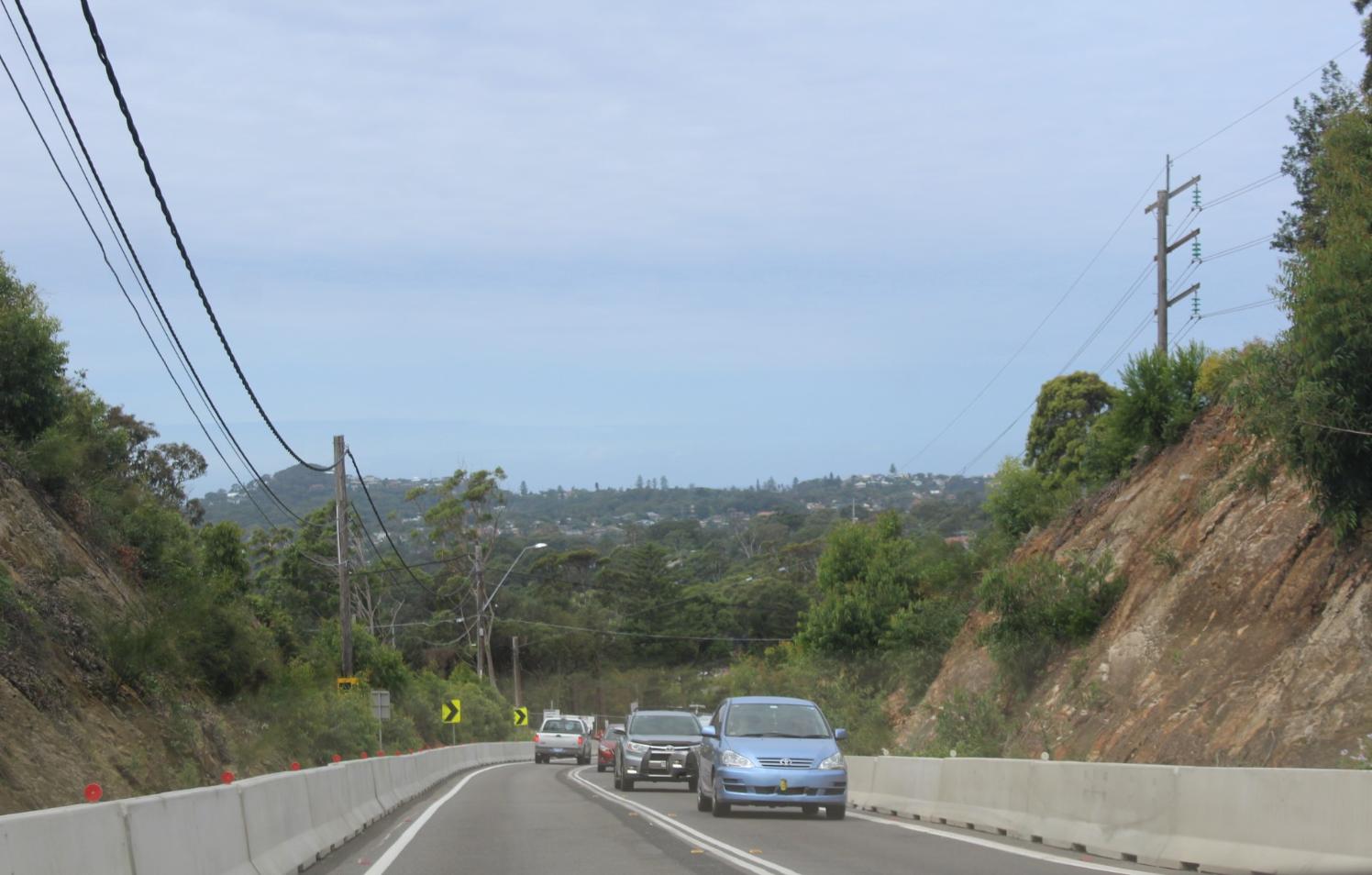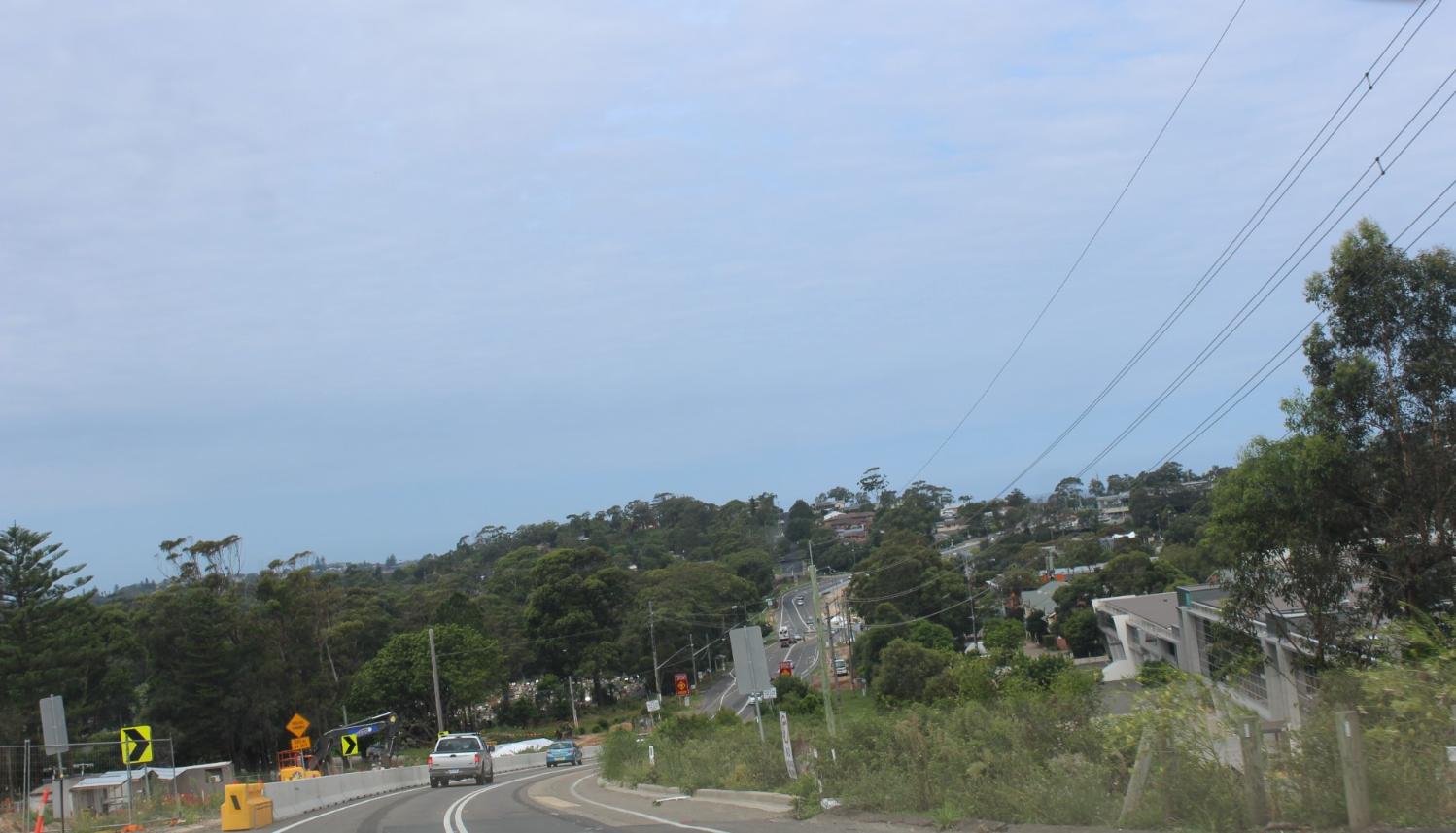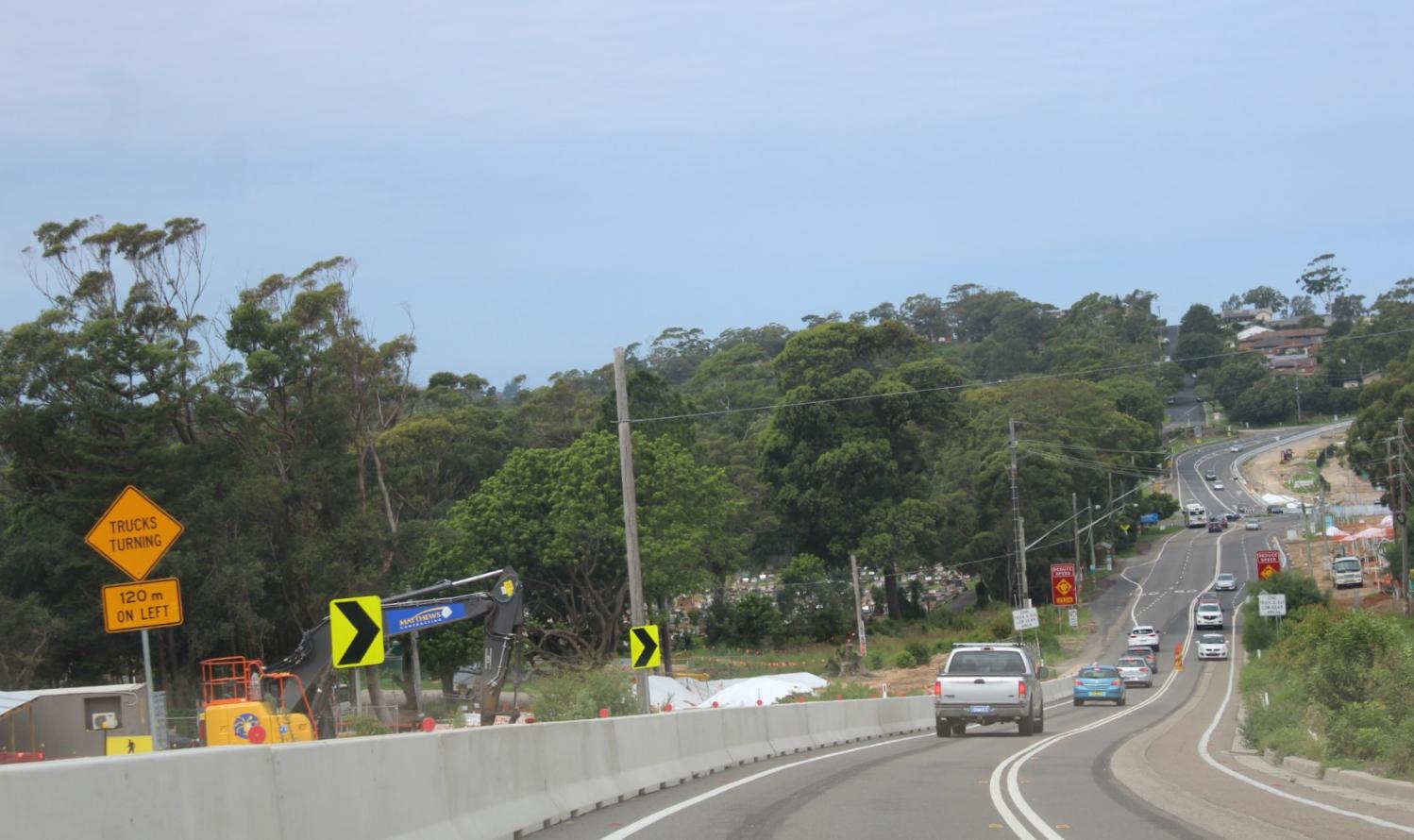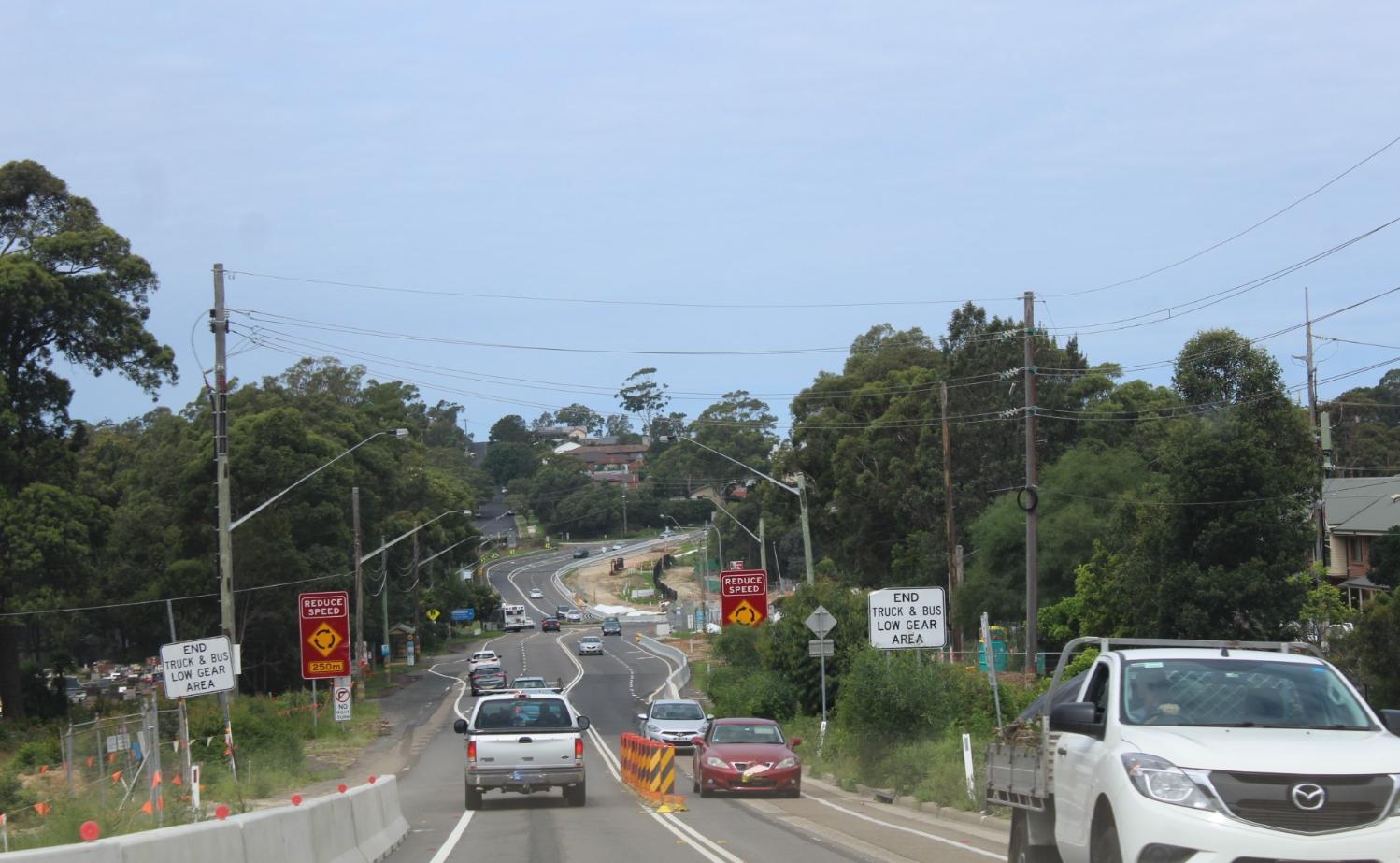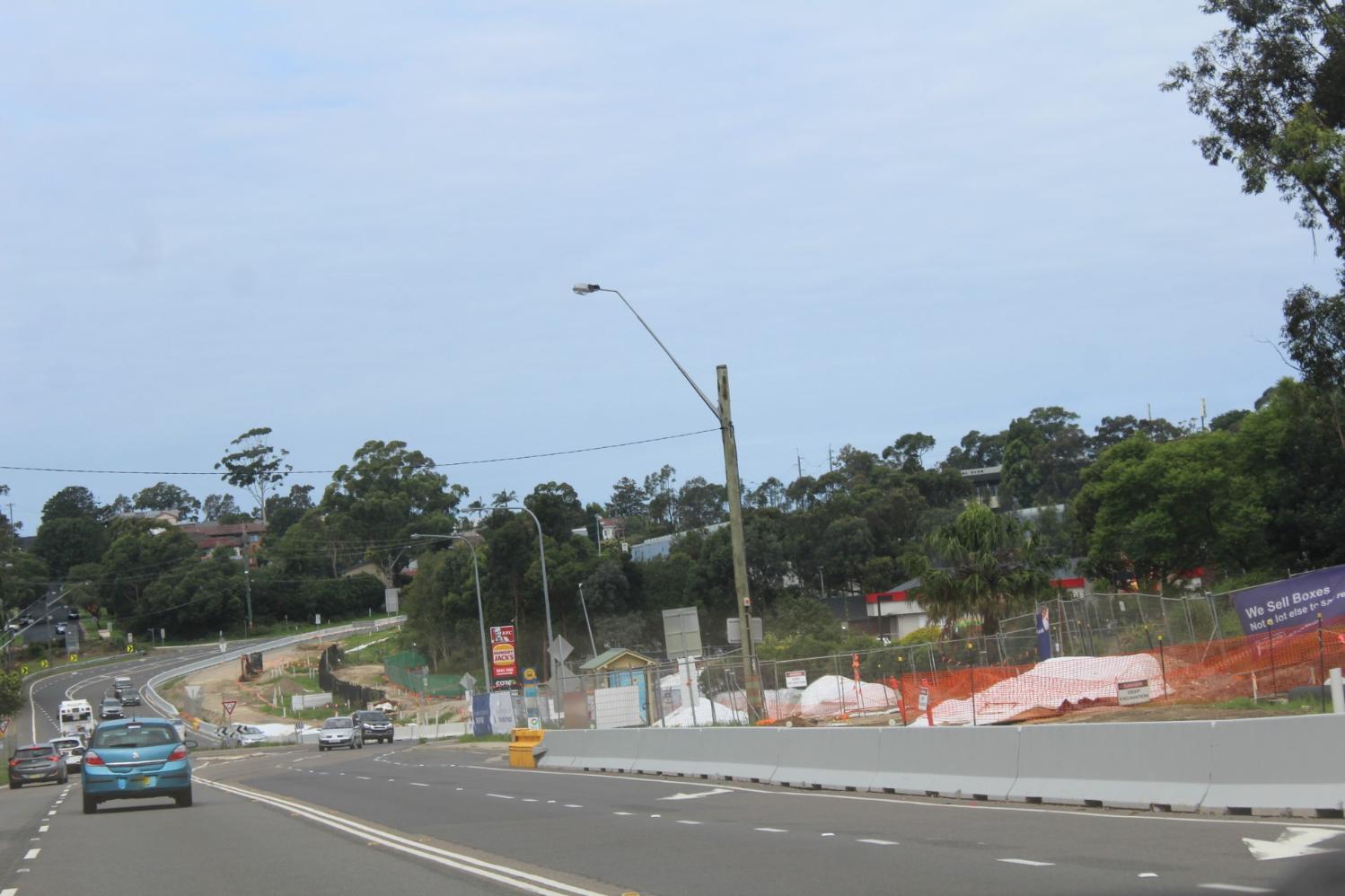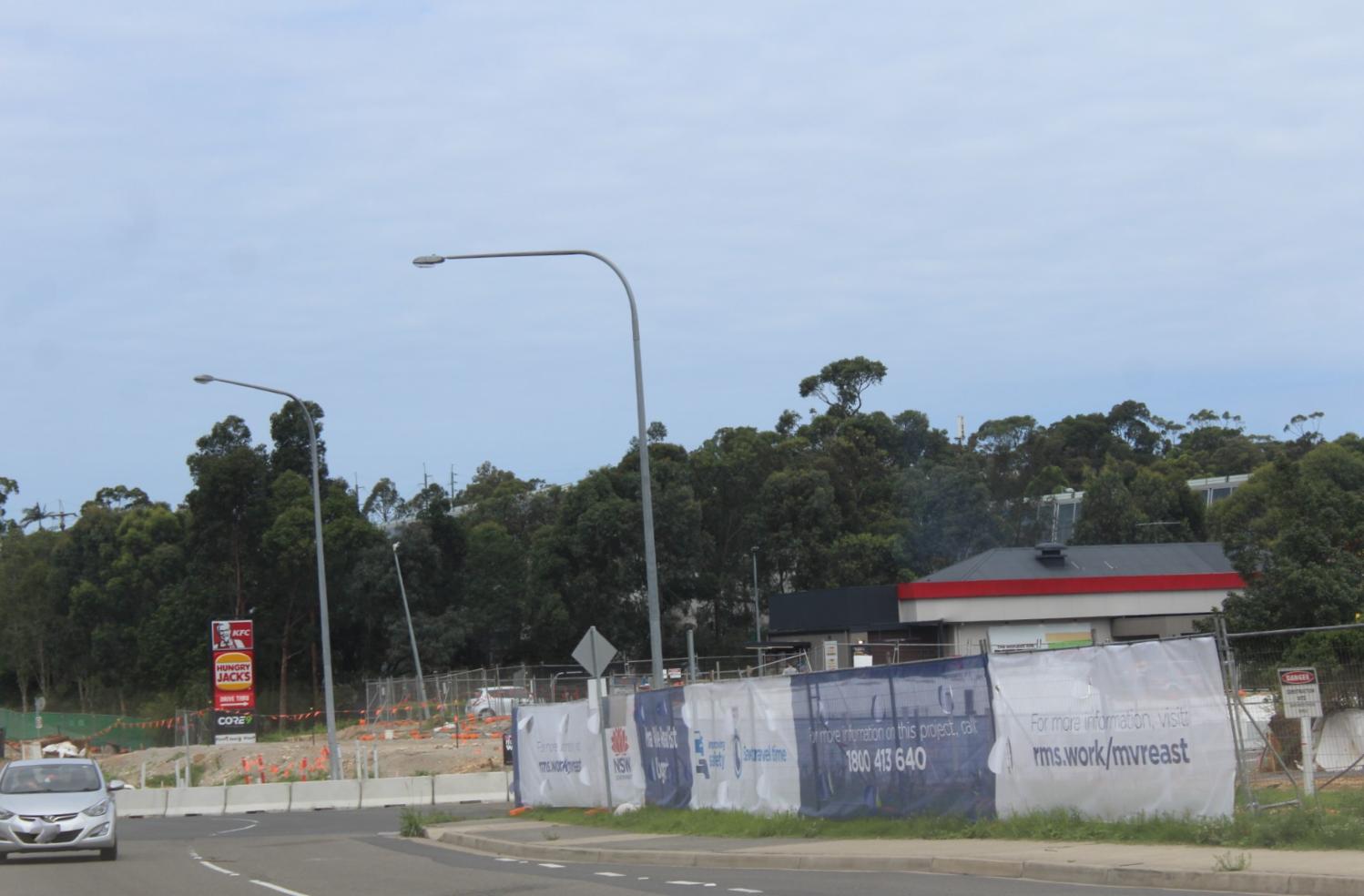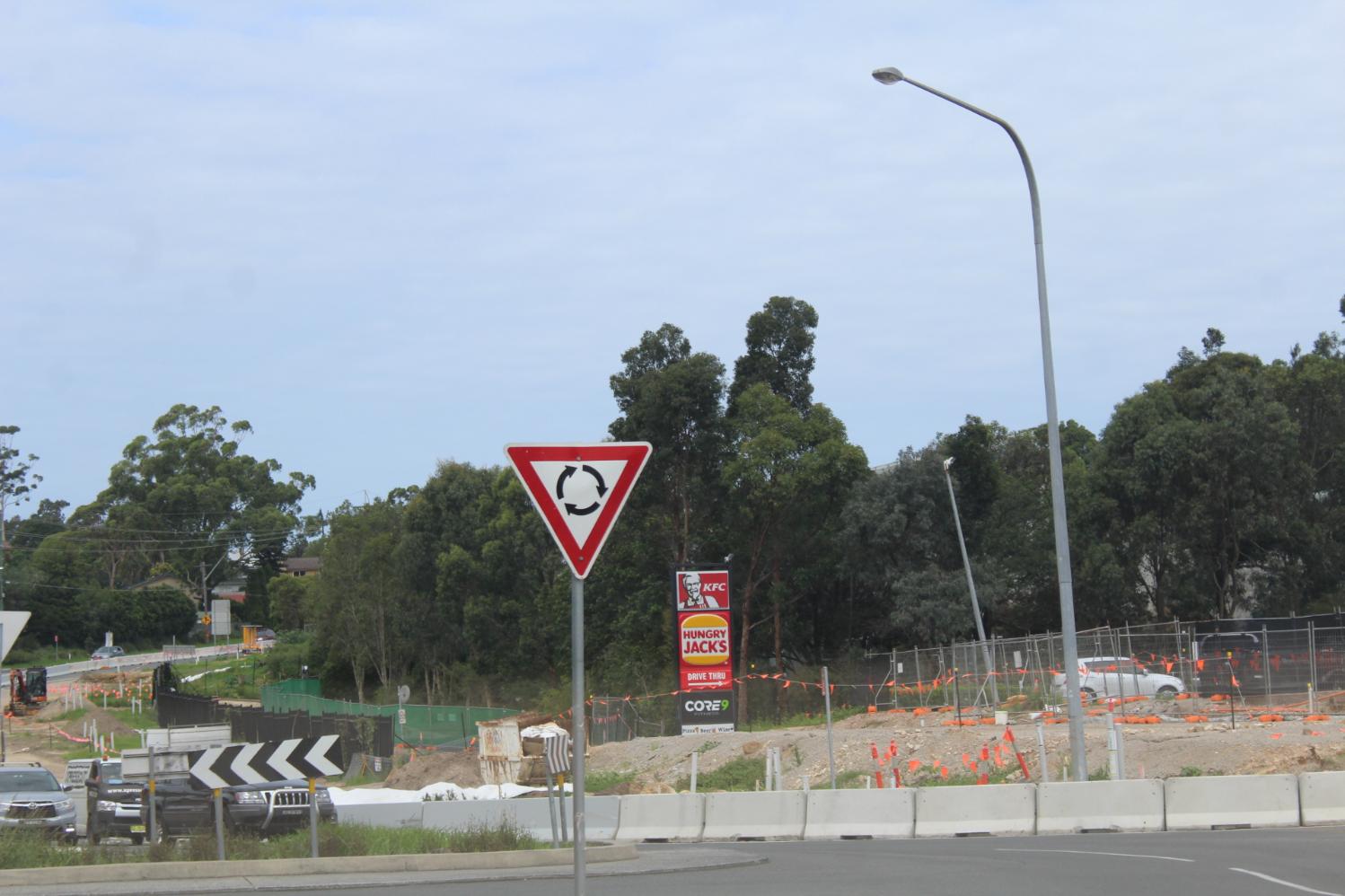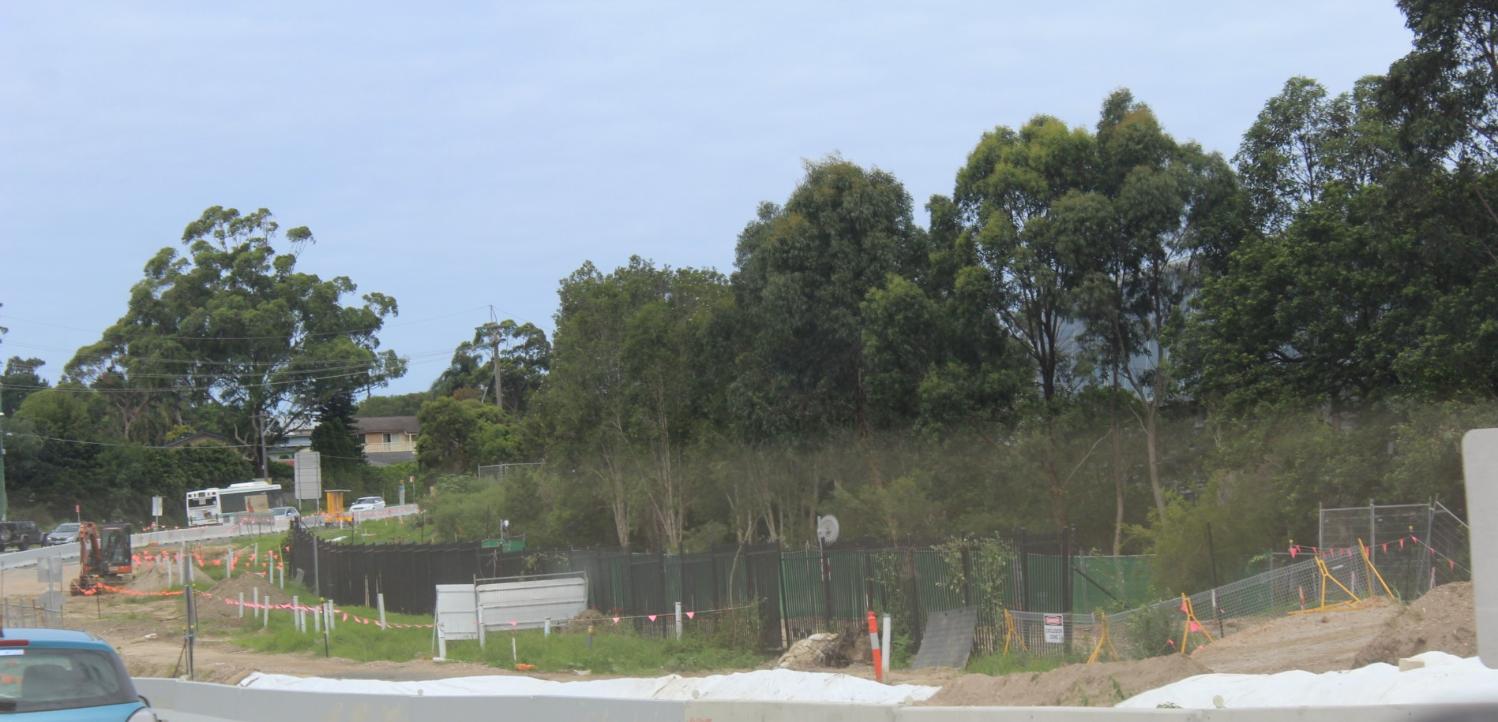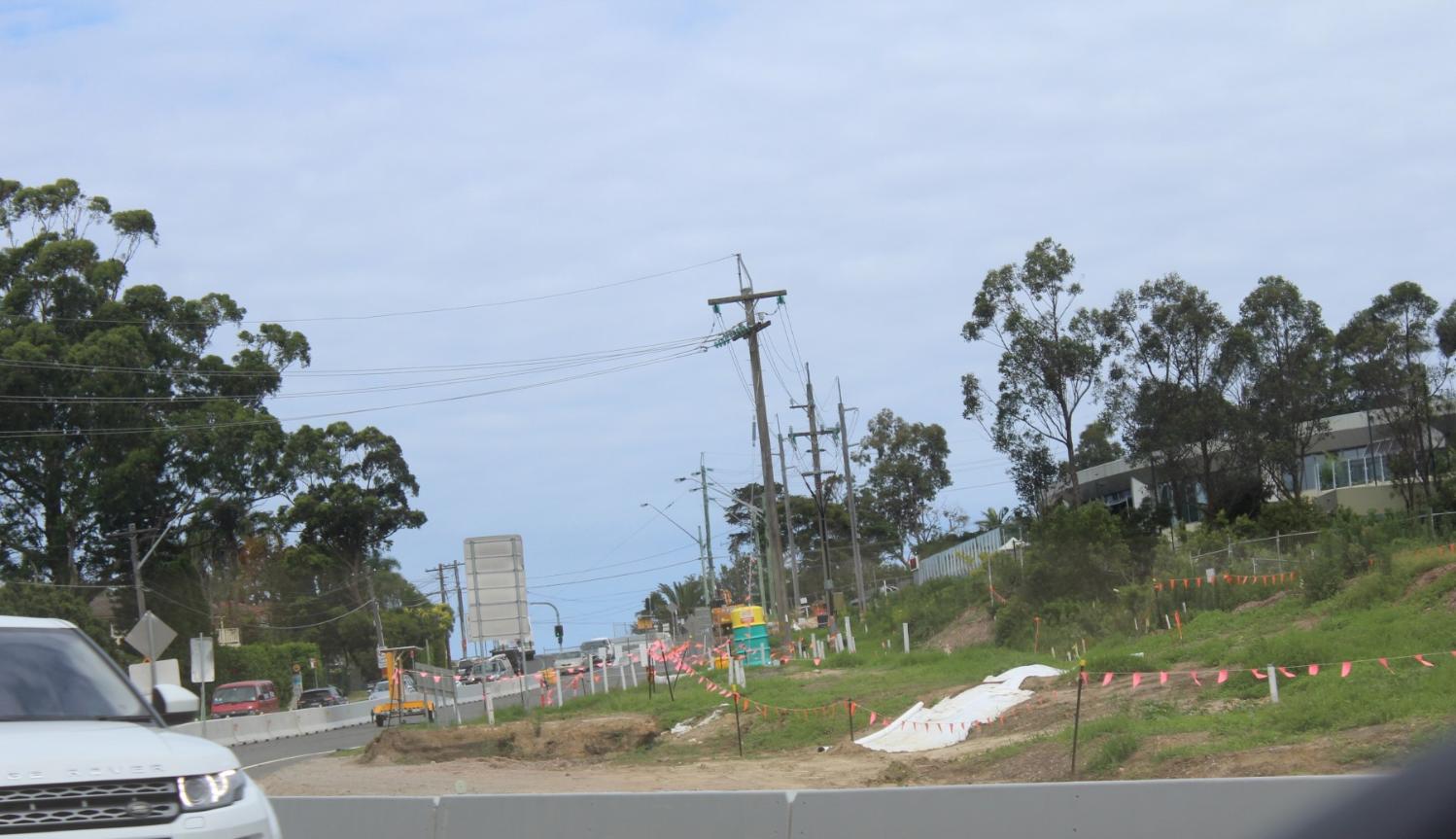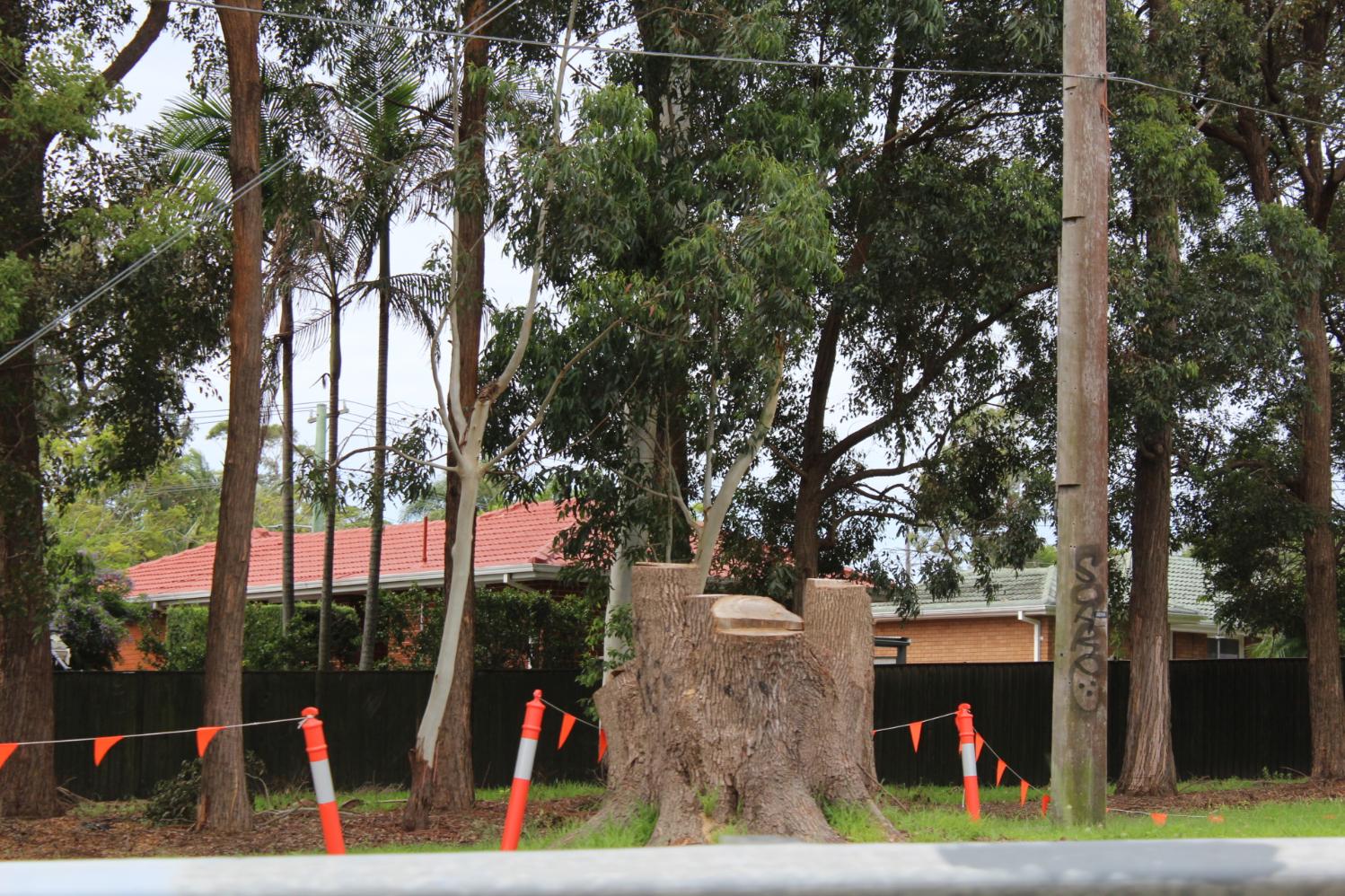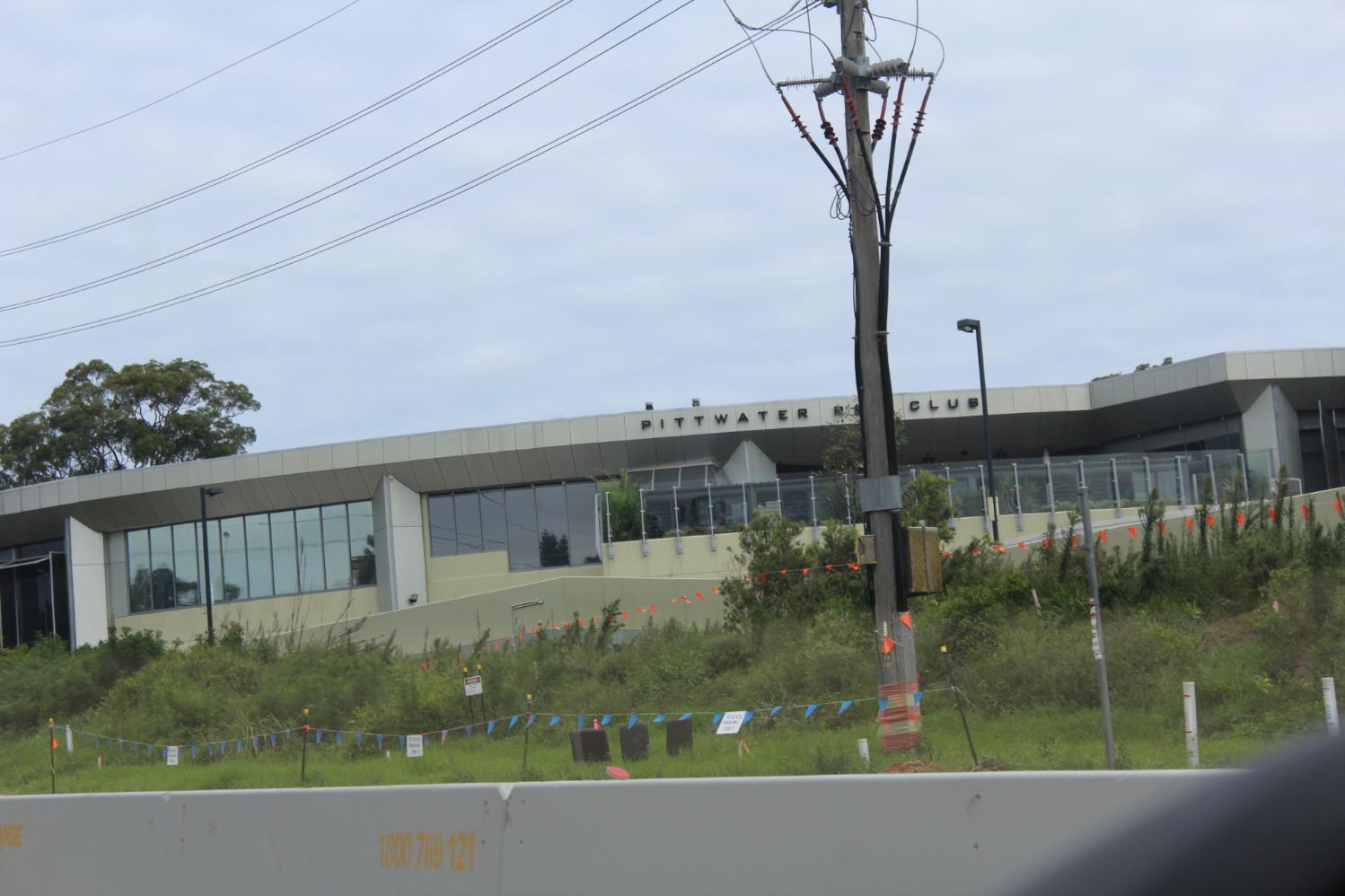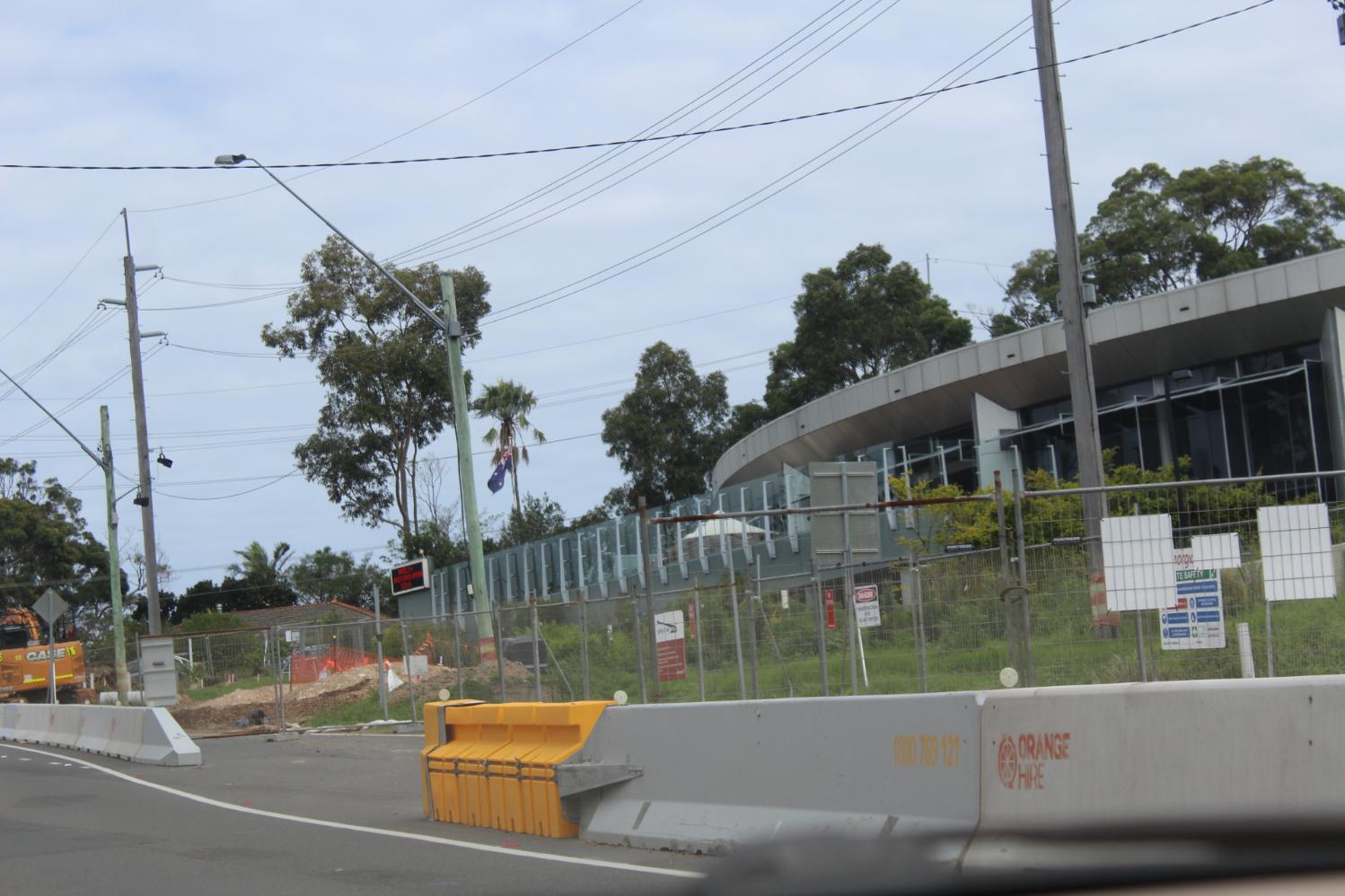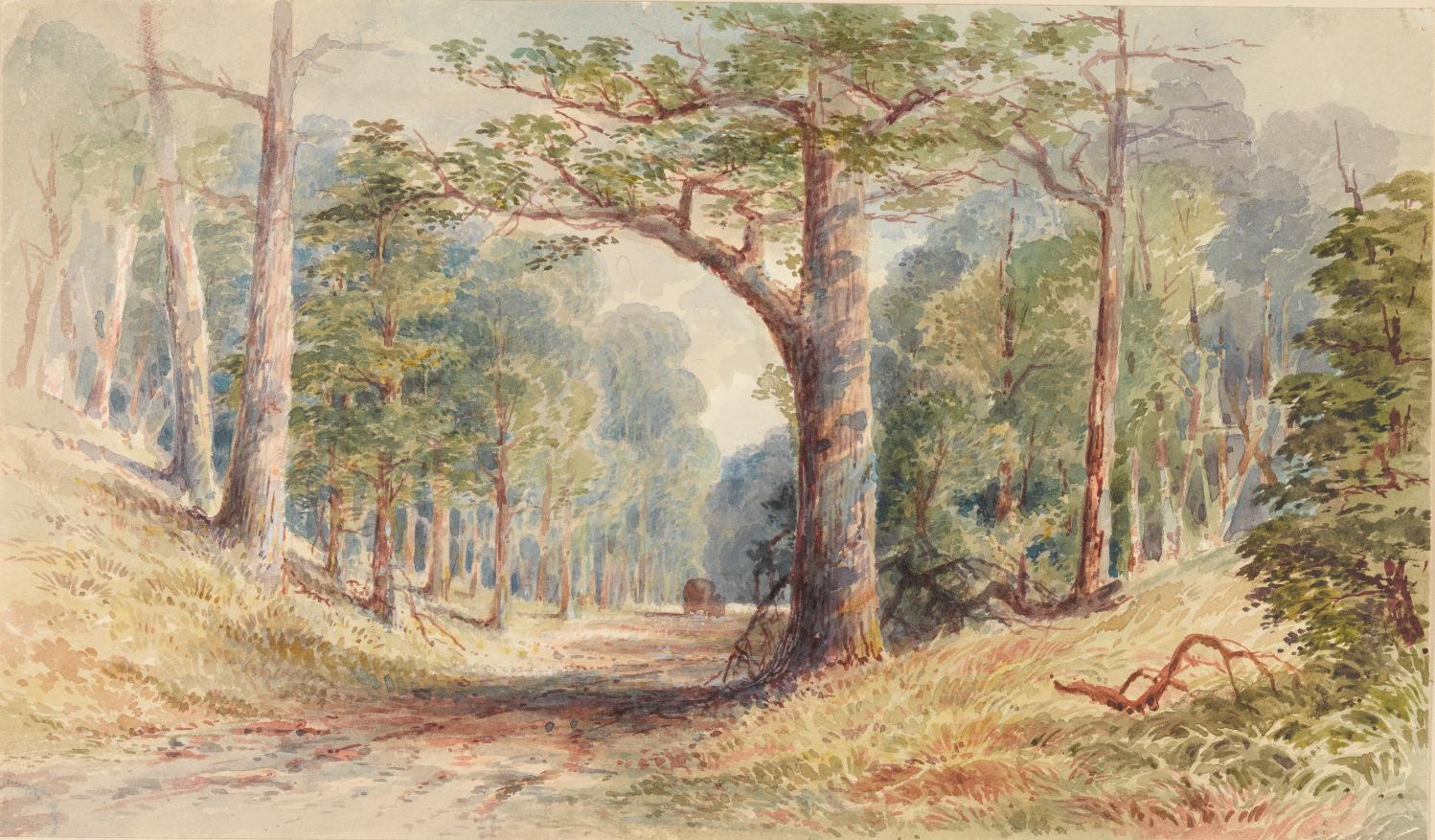 Pittwater Road [a view through the trees]
circa 1860

by William Andrews (1840-1887) from album 'Sketches of Sydney and environs, 18-- ' Image No.; c12837 0021 c - courtesy State Library of NSW