September 8 - 14, 2019: Issue 420
Mona Vale Road East Upgrade: September 2019 Update - and Pictorial Record of Works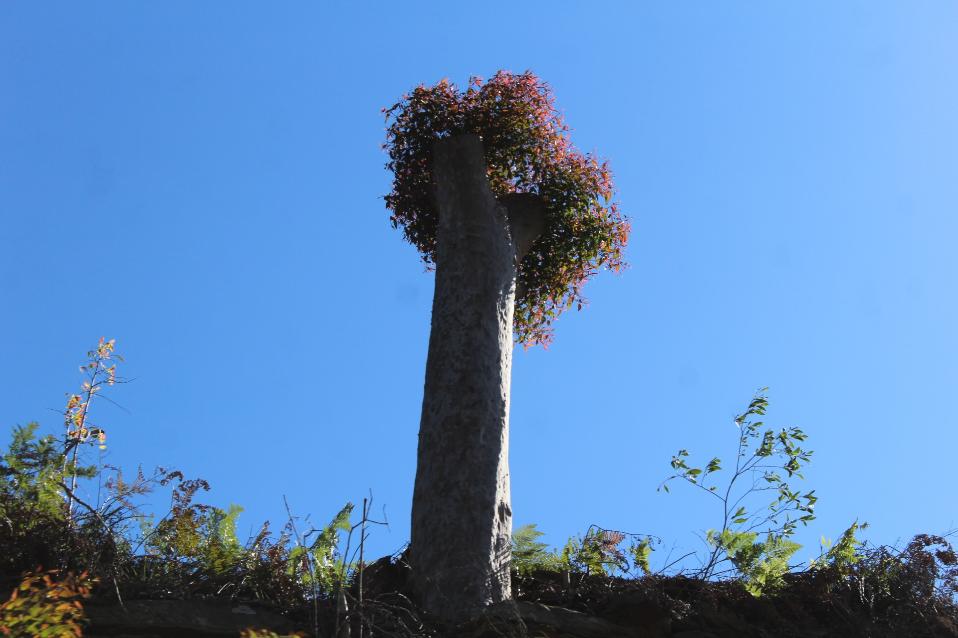 Mona Vale Road East - Out of hours work update: September 2019
September, 2019: NSW RMS
We will continue out of hours work along Mona Vale Road to remove loose rock from the cuttings along the road and to remove concrete medians. We will also carry out surveying work and deliver materials to the site at night.
For safety reasons, we will close one lane of Mona Vale Road during the night work. During the lane closure, we will reduce the speed limit to 40km/h to ensure the safety of motorists and workers. A stop/slow arrangement will be in place with traffic controllers and signage directing traffic.
Night work is planned for Monday, Tuesday and Thursday nights between Monday 2 September and Friday 13 September from 8pm to 5am.
If we are unable to complete night work earlier in the week, we will reschedule this work for an available night later in the week. To minimise the impact of night work on residents, we will not work for more than two consecutive nights in the same area.
We will minimise noise where possible. We will be using cranes, excavators with hammers, lighting, hand tools and trucks for the work.
Enquiries and registering for work updates
Please contact the community team for enquiries, feedback or any concerns you may have about the work.
Call: 1800 413 640 (24 hour number).
Email: monavaleroad@georgiou.com.au
For more information about the project, visit rms.work/mvreast
If you have not registered for updates please forward your name/s, address, preferred email and mobile number to the contact details above.
If you need help understanding this information, please contact the Translating and Interpreting Service on 131 450 and ask them to call us on 1800 413 640.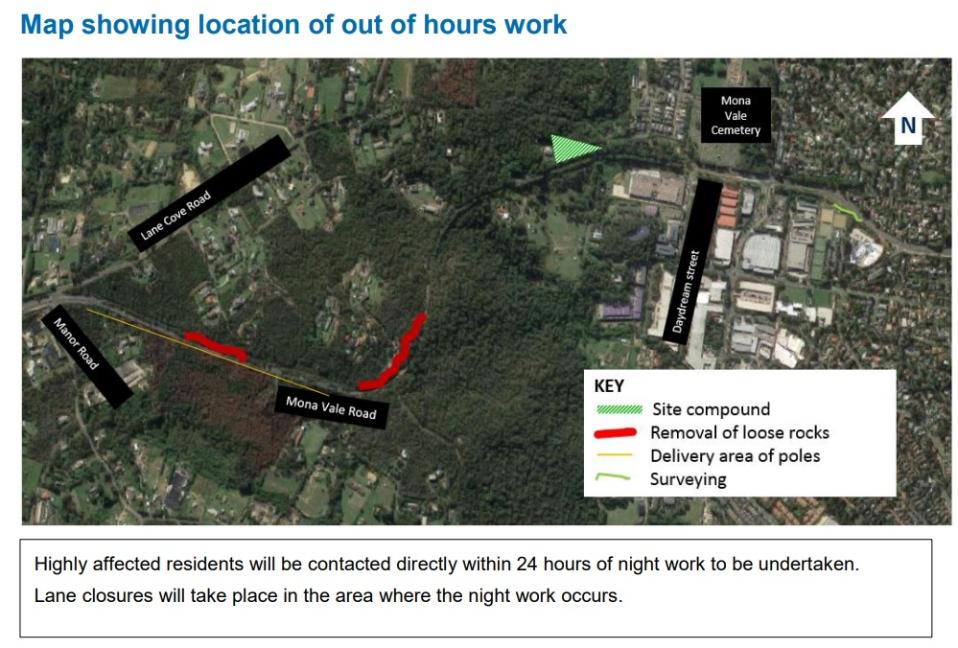 Photographic Update: September 2019
Some photos taken earlier this week of the build
in sequence running from opposite Kimbriki Tip at Ingleside and down to the end of the current works just prior to Mona Vale Cemetery and at the top of Tumbledown Dick Hill.
As it has been months since we asked the contractor 'what's happening with the fauna fences?' and they forwarded the community's query to RMS, and they still haven't answered either, clarification of what's happening has been sought elsewhere.
There will be some permanent fencing installed along sections of the build, so whether that is impacting on the temporary safety fences to protect local fauna being installed will, hopefully, soon be made clear.
For the record, and for those who haven't had a chance to look when whizzing through recently, :