November 15 - 21, 2015: Issue 240
Two Council Model Option Preferred to Mega Council Pittwater and Manly Mayors Announce: Mosman Stands Firm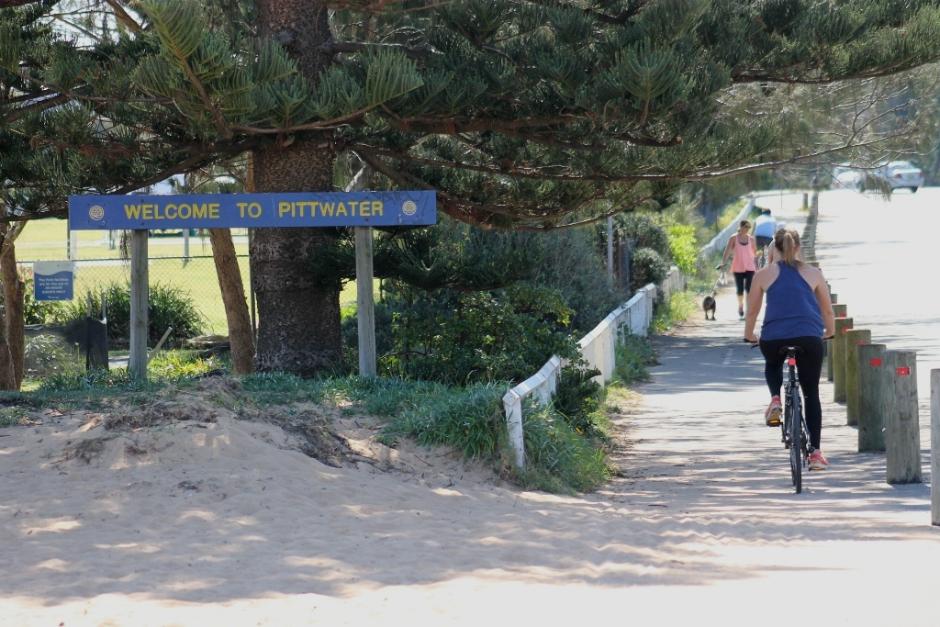 Between a rock and a hard place
13 Nov 2015
In the lead-up to 18 November—the State Government's deadline for councils to respond to the IPART assessments—Pittwater and Manly Mayors have something to say: A two-council model is the best solution for our local government if maintaining the status quo is not supported by the State Government.
Both Pittwater Mayor, Jacqueline Townsend and Manly Mayor, Jean Hay have said that their communities are 'between a rock and a hard place'—Warringah Council on one side pushing for a mega council, and the State Government on the other wanting less councils.
"With the Baird Government's letter to all councils spelling out the status quo is not an option, it's obvious that change is staring us in the face," Mayor Townsend said.
"It's now a case of what that change is going to look like.
"Our community is unequivocally opposed to a mega council; it's too big and not in the best interest of the community.
"The good management of the social, economic and environmental pillars of the entire northern beaches peninsular is unsustainable under one council," Cr Townsend said.
"Having two equally balanced and specialised councils that focus on the delivery of local infrastructure and services and partnering with the State Government to achieve regional outcomes, is a much better option for the people of northern beaches," Mayor Townsend added.
Both councils have said that a two council model will bring about significant savings, but what is at the heart of the decision to be made is the retention of a strong voice and advocacy.
"It's a disgrace that Warringah Council misled the community with exaggerated cost savings", Mayor Hay said.
Some $200 million was promoted as the amount that would be saved.
"The estimated savings under a one Council model over a 20 year period are in fact $43 million—as assessed by Manly Council and Pittwater Council financial consultants KPMG and peer reviewed by IPART's independent financial consultants Ernst & Young," Mayor Hay said.
Mayor Hay explained that as well as ensuring stronger local representation, a two council model would better deliver an alignment of catchment and economic boundaries for stronger environmental management of the northern beaches natural assets.
"Although Manly and Pittwater would prefer to stand alone, it's very unlikely this model of local government will be accepted.
"A two council model would allow us to maintain some of the characteristics of a smaller council while meeting the State Government's reform agenda', Cr Hay added.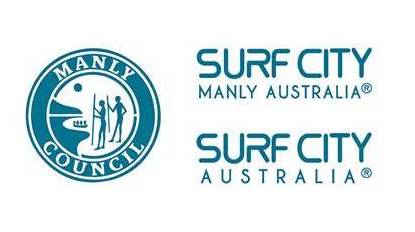 Update on the Public Meeting
November 12th, 2015: Pittwater Council
On Saturday 7 November, Pittwater Council conducted two meetings so that community leaders and the public could come together for one last discussion on the IPART Report and its findings before the State Government hands down its decision later this year.
Early in the day, community leaders met with Pittwater MP the Hon. Rob Stokes who briefed the meeting on his views about the current process. While he threw his support behind the Pittwater community, he reaffirmed the seriousness of the State Government's amalgamation position and that Pittwater could not remain as it is. He asked our community leaders to look beyond the status quo and consider what form of local government will be in the best interests of the community. He stated that ideally Council's and communities will make the decision themselves, however if they are unable to reach an acceptable outcome, the State Government will likely have to impose solutions. He was of the view that redefining Pittwater and moving to a two Council option for the northern beaches was a model, if supported by Council and the community, that he could successfully advocate for within government.
Later in the day at the public meeting further discussion about likely preferences highlighted that the overwhelming majority of attendees were firmly opposed to one mega council on the northern beaches and there was a growing understanding that, due to the State Government's stance, Pittwater on the existing boundaries is very unlikely.
A high degree of concern was voiced about the IPART findings and assessment that Pittwater is 'not fit'. The community spoke of local outcomes delivered by Pittwater Council and the importance of retaining strong advocacy for the community. Pittwater residents voiced their preference to stay as we are but there was also recognition of the dangers of doing nothing in the face of the determination of the State Government to move ahead with changes. A focus on preserving the long term future of Pittwater was the united aim of all who attended the meeting.
What's next?
In response to outcomes from the community engagement undertaken to date and feedback received at the recent public meeting, council has compiled a report to be considered at the next council meeting on Monday 16 November 2015.
• view Agenda for Monday 16 November
The report outlines the current context for decision making and the rationale and evidence in support of proposed preference options which must be submitted to State Government by 18 November 2015.
The community now has one last chance to consider the seriousness of the State Government's plan for amalgamation, and one last say about what it wants the future to look like here in Pittwater.
To stay informed, please visit www.pittwater.nsw.gov.au/reform

Mosman Council opposes merger, supports rally
Wednesday 11 November 2015: Mosman Council
Mosman Council has maintained its staunchly independent stance, resolving on 10 November not to provide the State Government with any merger options as had been requested and backing a Rally for Local Democracy which will be held in Martin Place (Macquarie Street end) at noon on Wednesday 18 November.
In its submission to the State Government which is due by 18 November, Council will use the allowed 50-word statement to outline the reasons opposing any merger and to express its extreme aversion to a multi-council amalgamation.
On 13 November Mosman Mayor Peter Abelson also sent a letter to the Minister for Local Government and a Mayoral Minute providing a critique of the IPART report, and accompanying report card, which were released last month and found Mosman Council fit financially and strategically but overall unfit according to its scale criterion.
The State Government will soon announce the fate of NSW Councils with metropolitan Councils such as Mosman in the firing line of Local Government 'reforms' as the State Government has indicated that it proposes to merge local Councils.
Mosman Council has continued to engage with its community, with close to 300 residents attending a public meeting on 26 October 2015 to show their support for Mosman's independence.
A survey regarding potential amalgamations was also conducted between 26 October and 3 November which showed 93% of residents opposed a 'mega-merger' with five neighbouring councils and 83% opposed to any merger at all. Mosman Mayor Peter Abelson said community sentiment remained firmly in favour of independence.
Previous Pittwater Online News pages: Amalgamation Proposal + NSW Government's White Paper +Proposed Local Government Reforms + Fit For the Future
Pittwater Council Community Forum on Amalgamation and Planning - May 2013
Pittwater - To Be Or Not To Be?
Hands Off Pittwater !! - Media Releases on the Dee Why Community Consultation on the Future Directions for Local Government proposals
Transcription of Speakers at Independent Local Government Review - Dee Why, 4th of June, 2013
Front Page Issue 115 - Amalgamation and Transcription of Community Consultation by ILG
NSW Government's White Paper - Issue 116
Hon Rob Stokes Hosts Roundtable Discussion On Council Mergers from Hon. Rob Stokes and People for Pittwater
Pittwater Council submissions on the White Paper – A new planning system for NSW and the Draft Metropolitan Strategy for Sydney and Future Directions for NSW Local Government – Twenty Essential Steps
Presentation by Better Planning Network at Mona Vale Memorial Hall on the NSW Government's White Paper
Bigger is Better Theory on Council Amalgamations De-bunked by Mayors Townsend and Hay of Pittwater and Manly (New Report: AN ASSESSMENT OF SGS REPORT LOCAL GOVERNMENT STRUCTURAL CHANGE: OPTIONS ANALYSIS) - published 6 September 2013 - Professor Brian Dollery
ONE NORTHERN BEACHES COUNCIL OUT OF THE QUESTION: At its 13 October, 2014 meeting, Pittwater's councillors reviewed the NSW Government's local government reform package 'Fit for the Future' (FFTF), which was released in September 2014. The proposal, reconfirming the Independent Local Government Review Panel's recommendations that Pittwater be merged with Manly and Warringah to form one council, was rejected.
One 'mega council' Would Be A Disaster for Pittwater - Pittwater residents are satisfied with Council - NSW government's Fit for the Future package includes amendments that make it harder for councils to prove they are financially viable, write Professor Brian Dollery and Joseph Drew - Front Page Issue 189
Artspot 2015 Opened with Aplomb
Pittwater Council to Purchase Avalon Beach Bowling & Recreation Club's Green 3 - Keeping our Community's Future 'Fitting' + Front Page Issue 211
Pittwater Uprising Again by 'Pittwater Scout' + Front Page Issue 212
Community News Issue 212 - May 2015: Local Government Reform - Have your say
NSW Government's "Fit For The Future" process erodes democracy and local lifestyle by 'Pittwater Scout'
Public Meeting on Proposed Local Government Reforms Indicates Forthcoming Backlash Against NSW State Government - Community Votes 'No' Amalgamation Again
SHOROC Shenanigans - Amalgamation Ploy to Undermine 'Scale and Capacity'? + Community News Issue 216
New Data Proves Overwhelming Support for Pittwater to Stay As We Are + Fit for the Future timeline makes mockery of fair process from Pittwater Council and LGNSW
Save Our Councils Coalition Launched – State MP's Join their the Ranks Against Forced Amalgamations from SOCC
Community News Archives - June 2015
Pittwater Declares Autonomy: FFTF IPART Required Documents Lodged
NO Amalgamation Chant Becomes Louder in Pittwater: Rally at Local MP's Office + Front Page Issue 234
Pittwater Residents attend NO Amalgamation Rally in Hunters Hill - Front Page Issue 235
Front Page Issue 236: Pittwater Residents Maintain NO Amalgamation Stance at Rosehill...
Keeping Pittwater Independent Stance Persists: Media Releases Monday 12th October to Friday 16th October, 2015 relating to FFTF Reforms by LGNSW, IPART, State and Pittwater Council
Front Page Issue 237: NO FORCED AMALGAMATION RALLYat Winnererremy Bay Park Thursday 29 October 5pm
FFTF Facilitators Found Faulty: 'No Amalgamation' Chant Continues: + Front Page Issue 238
A Greater Pittwater Option Discussed at Public Meeting on Proposed Council Amalgamations: Some Attendees Suggest A Statewide Referendum