April 26 - May 2, 2015: Issue 211
Pittwater Council to Purchase Avalon Beach Bowling & Recreation Club's Green 3 - Keeping our Community's Future 'Fitting'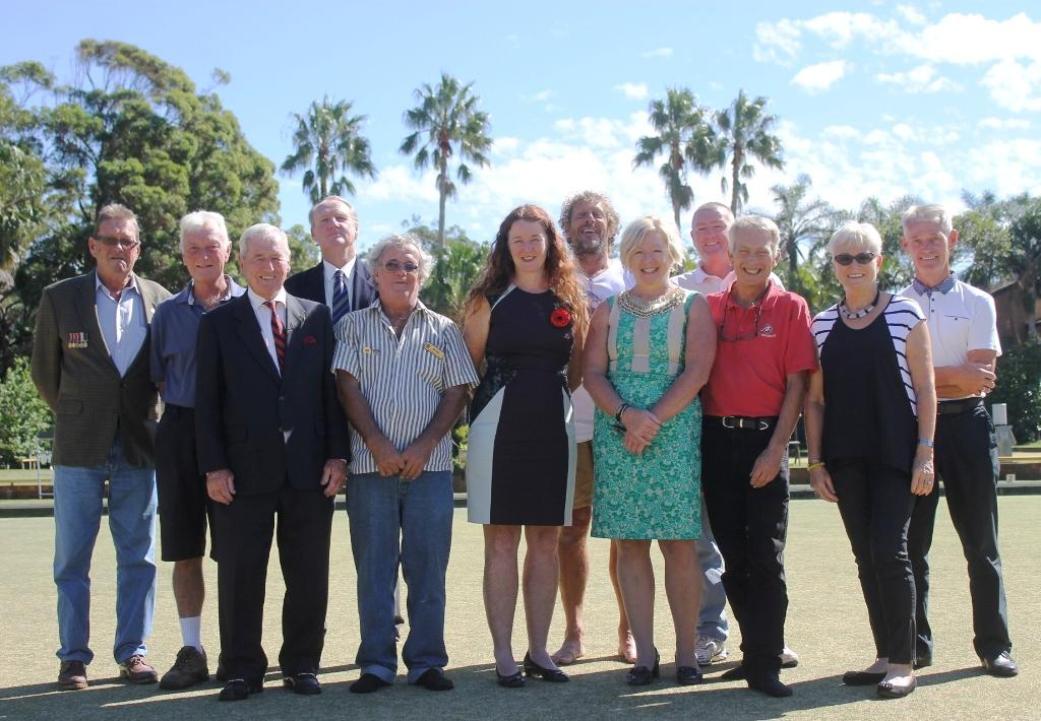 Avalon Beach Bowling & Recreation Club members with Pittwater Councillors Bob Grace, Alex McTaggart and Deputy Mayor Kylie Ferguson and Mayor Jacqueline Townsend at Avalon Beach Bowlo yesterday.
Pittwater Council to Purchase Avalon Beach Bowling & Recreation Club's Green 3 - Keeping our Community's Future 'Fitting'
April 20, 2015: Avalon Beach Bowling & Recreation Club, Bowling Green Lane, Avalon - Purchase of Green 3 by Pittwater Council
On Monday 20th of April 2015 at the Council Meeting held at Mona Vale Memorial Hall, Village Park, Mona Vale, Pittwater Council voted unanimously to purchase Green 3 of Avalon Beach Bowling and Recreation Club.
Prior to Monday's decision there were concerns the land may be bought by a private owner or developer and open to development in accordance with its current RU2 zoning. This in turn would have resulted in a significant environmental and social change for the Club and all in the community who use the open outdoor appeal of the locality for meetings, events or just a late afternoon slow down. As Green 3 is 'land locked', vehicle access may have been via the internal access aisles of the public car park, involving an increase in 'private' traffic movements through these car parks on adjacent residential properties.
Avalon Bowling Club members credit Councilors Bob Grace and Alex McTaggart with bringing the matter forward and those attending Monday's Council Meeting stated they were very happy all Pittwater Councillors supported the proposal.
This way forward, and the way in which it is planned, is further proof Pittwater is more than 'Fit for the Future', and that Pittwater's elected representatives keep one eye firmly on the COMMUNITY STRATEGIC PLAN OBJECTIVE:
To create a sense of place and enhance the village experience
To improve the streetscapes and recreational qualities of the centres
To ensure that Pittwater's villages remain vibrant as social, cultural and economic hubs
The 'Bowlo', as it is popularly known, is a community gathering place where many a great band plays to residents on Sunday afternoons, is the venue for the ever popular 'Creative Creatures' Film Festival, where Avalon Beach Historical Society hold their meetings and Talks, the venue for the most recent International Surf Day Event and where Living Ocean often hold their fundraising events or Film Evenings – it's a community club, small enough to make it feel like you're still in Pittwater and large enough to keep those broad blue skies Pittwater is famous for above you.
Avalon Beach Bowling & Recreation Club was built in 1961 and retains much of its original charm and character. Bowls, croquet or petanque are played and as they say on their website;
"It's a step-back in time, "hidden" from today's hectic pace … the best-kept secret on the northern beaches! "
And invite people to "Join us in the sunniest beer garden north of the bends for a drink, a game of barefoot bowls or live music & a sausage sizzle on Sunday afternoons. Kids are welcome and dress is casual."
The Club had been exploring funding options to secure its financial future and fund the renewal of parts of the clubhouse premises. They approached Pittwater Council as a party potentially interested in the purchase of their Green No 3.
On the 30 March 2015, Avalon Beach Bowling & Recreation Club submitted a proposal for the consideration of Pittwater Council and this week found out the Green shall remain green.
The agreement means the Club can follow through with internal and external refurbishment of the building. The initial plan raises the funds required for this through rental fees being waived for both the Clubhouse and Green No. 2 for the remaining ten years of the lease, the purchase of Green No.3 being paid over 10 years in $50,000 annual payments and $100,000 to be allocated to Clubhouse repairs and upgrades in the 2015/2016 financial year.
Avalon Beach Bowling & Recreation Club doors are open 7 days a week from 2pm till late. Find out by visiting and at: www.avalonbowlingclub.com.au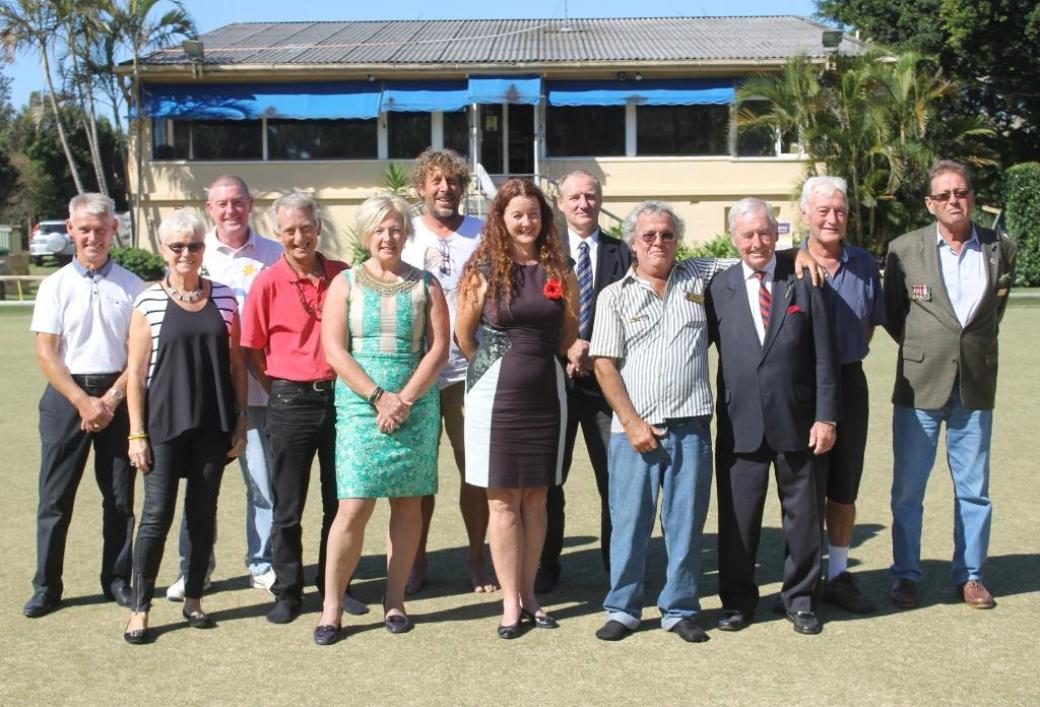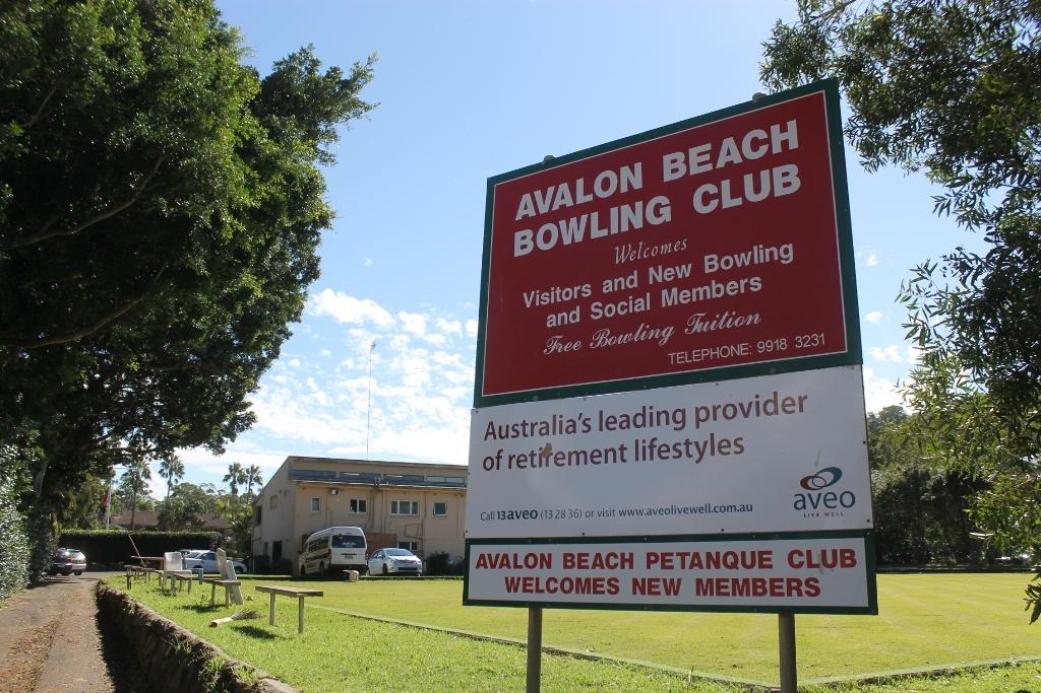 Report and Pictures by A J Guesdon, 2015.