April 26 - May 2, 2015: Issue 211
Surf Lifesaving Volunteers Patrol Season 2014-15 Closes Today - Thank You for your Vigilance and Service!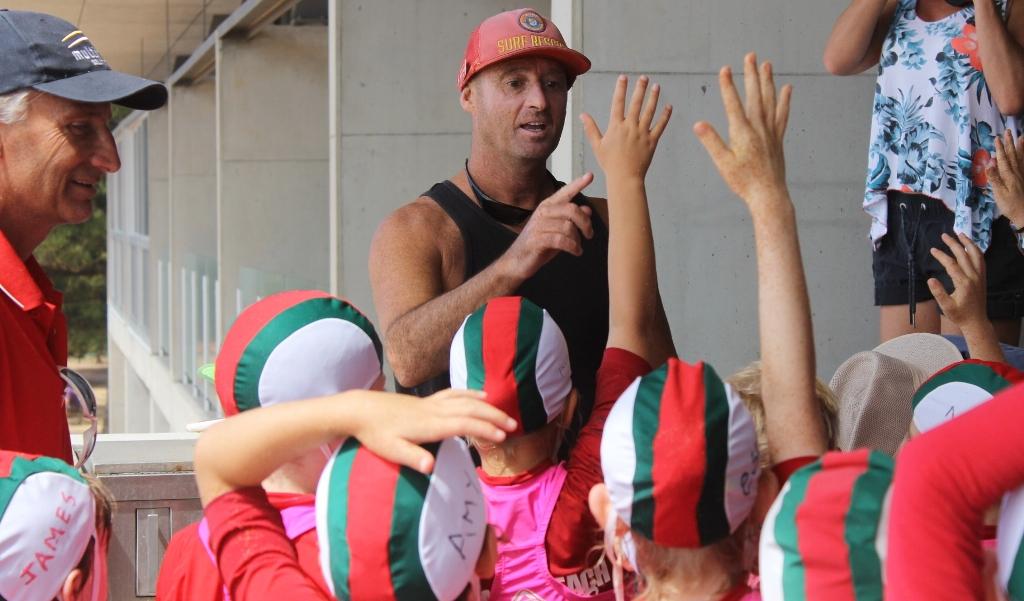 South Narrabeen's Andy Cross, who completed his 129 Beaches Challenge this Season, at Avalon Beach SLSC talking to Nippers about Surf Safety - A J Guesdon Picture.
SLS NSW - Volunteer surf lifesavers will lower the flags on NSW beaches today, Sunday 26 April, after an action-packed and busy season, which began back in September.
The 21,000 active patrolling members have collectively given over 500,000 hours of their time to ensure that beachgoers around NSW were protected throughout the season.
Favourable weather over the summer holidays and a warm start to autumn meant that an estimated seven million people visited a beach this season, and they certainly kept the lifesavers busy!
Preliminary data*shows that 5,627 rescues have been carried out and 8,850 first aid treatments ranging from cuts, to broken bones, and spinal injuries have been administered.
A key focus this season has been lifesavers intervening in situations before they became potentially dangerous, and as a result over 130,000 preventative actions were undertaken.
In full in Issue 211's Community News
Inaugural Palm 2 Palms Charity Bike Ride - April 26th 2015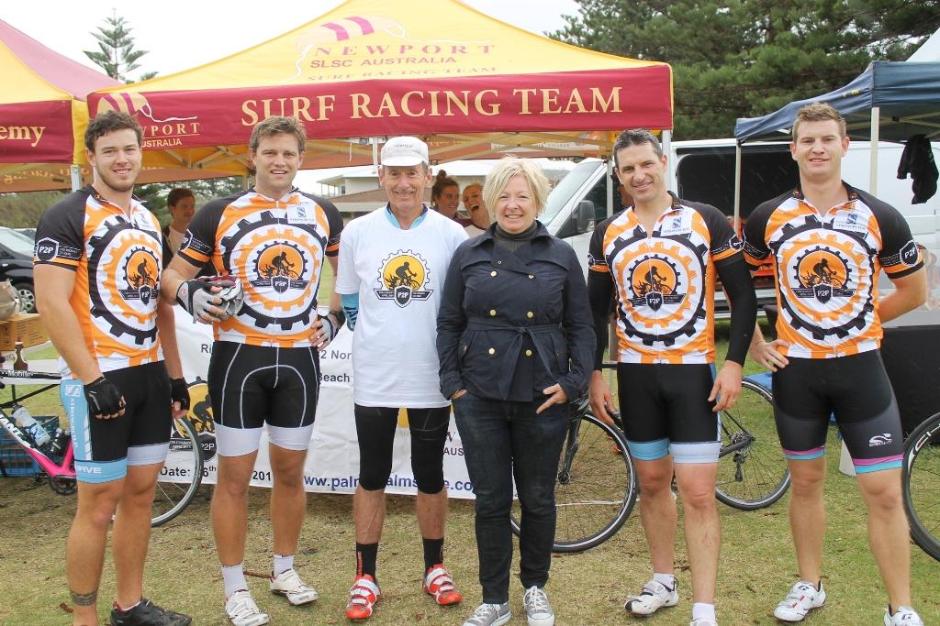 Newport Surf Club Members who began the Palm 2 Palms idea with Peter McNamara, Mayor Jacqueline Townsend and Adam Strong of Strongbuild - sponsor of the event and a cyclist.
The Inaugural Palm 2 Palms , that great idea to have fun, stay fit and raise funds for Bear Cottage and Newport Surf Club, an idea from five Newport Members, Tom Kellaway, Alex Brown, Lachy Brook, James Brook and Tom Howes, has seen the first rider back complete the course in under three hours. Narrabeen gentleman Peter McNamara, pictured above, was greeted by Mayor Jacqueline Townsend at North Palm Beach.
Full report Issue 212.
Avalon Beach R.S.L. Sub-Branch ANZAC Day 2015 Commemorative Services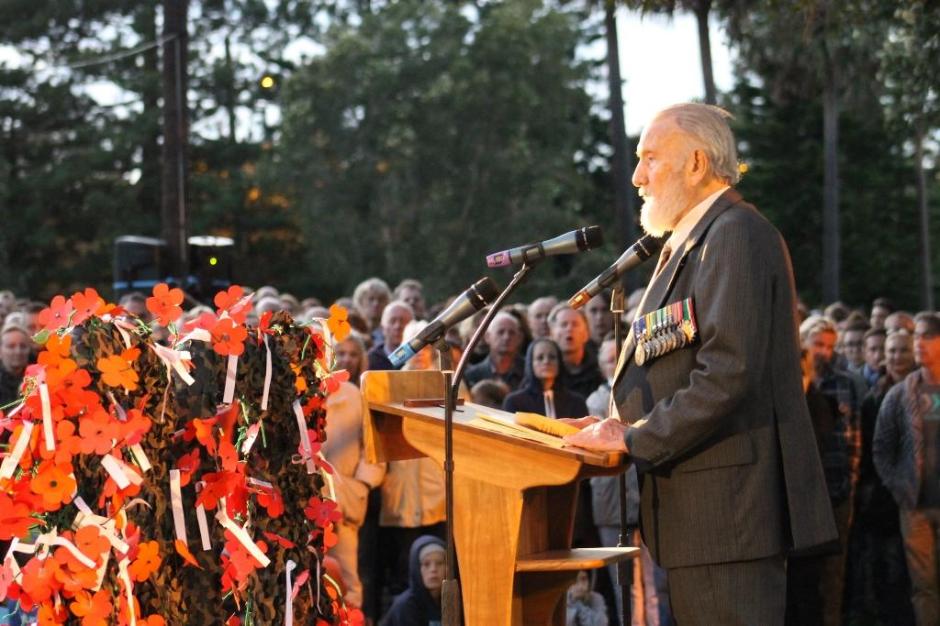 Commodore Graham Sloper, President of Avalon Beach RSL Sub-Branch - Dawn Service 2015.
Over 2500 people gathered in Dunbar Park Avalon before dawn for this year's Dawn Service organised by the volunteers of Avalon Beach RSL Sub-Branch and conducted by Commodore Graham Sloper, President of Avalon Beach RSL Sub-Branch.
This was the largest amount of people who have ever gathered for a Dawn Service at Avalon Beach R.S.L. with ages ranging from a few years old to many years of age, and an indication of our community's recognition of our Service people past and present.
Commodore Graham Sloper, President of Avalon Beach R.S.L. Sub-Branch, conducted both the Dawn Service and the Commemoration Services this year.
Report and Commemoration Address by Hon. Robert Stokes HERE
And: ANZAC Centenary Commemoration Service - Warringah and Mackellar Federal Electorates April 19th, 2015 at Warriewood: transcription of Governor of New South Wales' Address and ANZAC CENTENARY PROLOGUE by Mr. Bill Hardman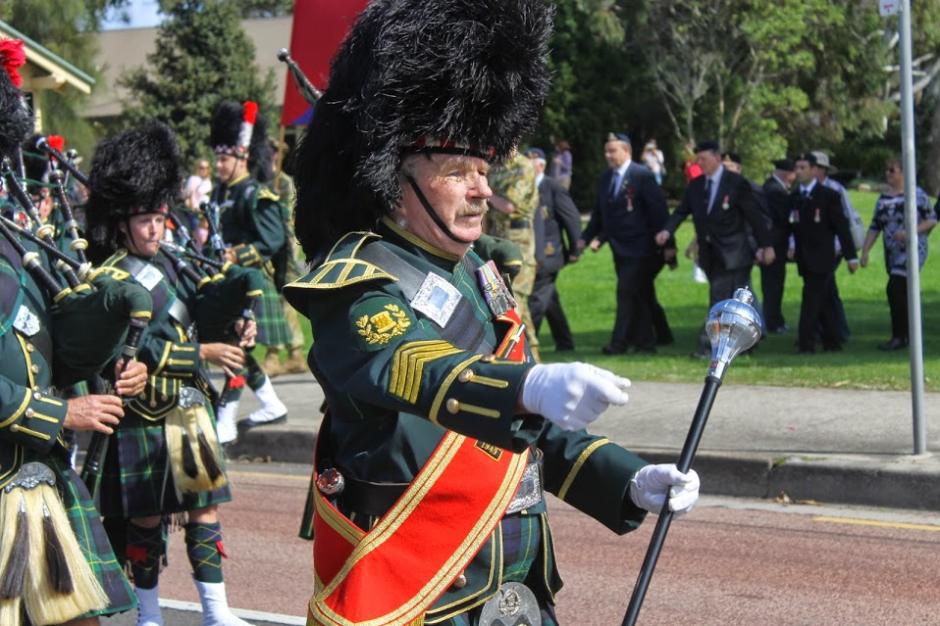 Pittwater Council to Purchase Avalon Beach Bowling & Recreation Club's Green 3 - Keeping our Community's Future 'Fitting'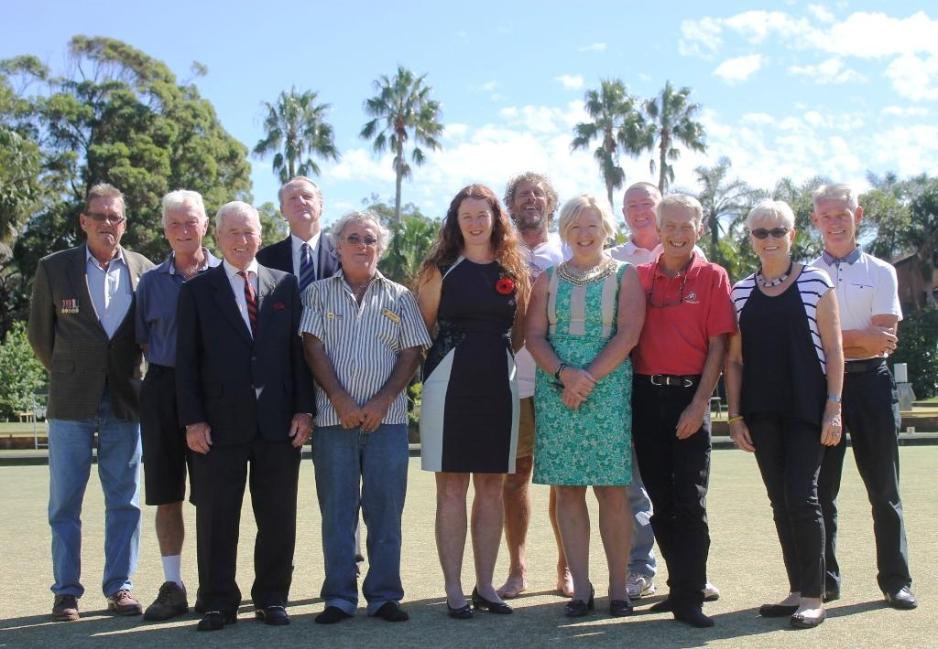 Avalon Beach Bowling & Recreation Club members with Pittwater Councillors Bob Grace, Alex McTaggart and Deputy Mayor Kylie Ferguson and Mayor Jacqueline Townsend at Avalon Beach Bowlo - A J Guesdon Picture.
On Monday 20th of April 2015 at the Council Meeting held at Mona Vale Memorial Hall, Village Park, Mona Vale, Pittwater Council voted unanimously to purchase Green 3 of Avalon Beach Bowling and Recreation Club.
Prior to Monday's decision there were concerns the land may be bought by a private owner or developer and open to development in accordance with its current RU2 zoning. This in turn would have resulted in a significant environmental and social change for the Club and all in the community who use the open outdoor appeal of the locality for meetings, events or just a late afternoon slow down. As Green 3 is 'land locked', vehicle access may have been via the internal access aisles of the public car park, involving an increase in 'private' traffic movements through these car parks on adjacent residential properties.
Avalon Bowling Club members credit Councilors Bob Grace and Alex McTaggart with bringing the matter forward and those attending Monday's Council Meeting stated they were very happy all Pittwater Councillors supported the proposal.
This way forward, and the way in which it is planned, is further proof Pittwater is more than 'Fit for the Future', and that Pittwater's elected representatives keep one eye firmly on the COMMUNITY STRATEGIC PLAN OBJECTIVE:
To create a sense of place and enhance the village experience
To improve the streetscapes and recreational qualities of the centres
To ensure that Pittwater's villages remain vibrant as social, cultural and economic hubs
More HERE
100 Years 100 Boats – Thousands Attend Gallipoli Landing Commemoration - One Hundred Surfboats to Mark 100 Years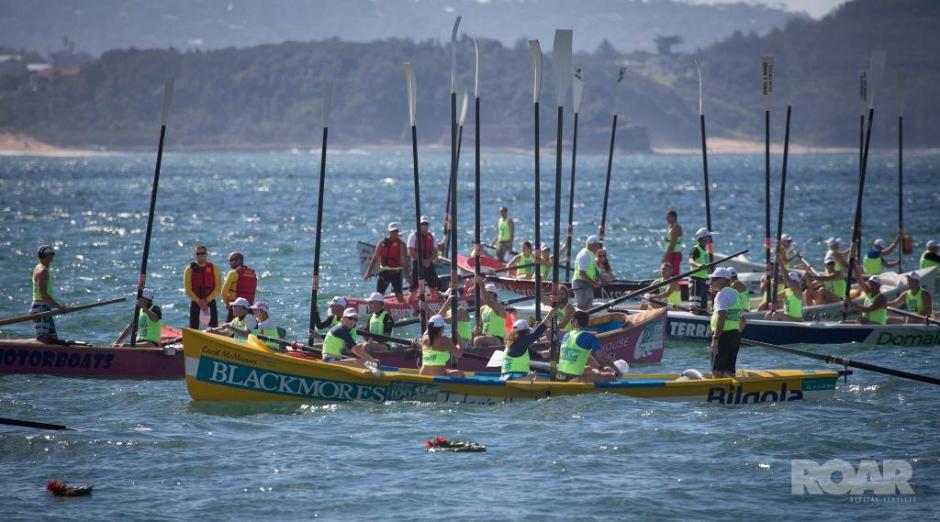 South Curl Curl Surf Life Saving club partnered with Turkish household appliance giant beko to help commemorate the 100 years since the Gallipoli landings yesterday. 100 surfboats simulated the Gallipoli landings at Collaroy Beach and thousands of people attended the Commemoration Service.
Report and pictures HERE
Sydney Storm April 20-22, 2015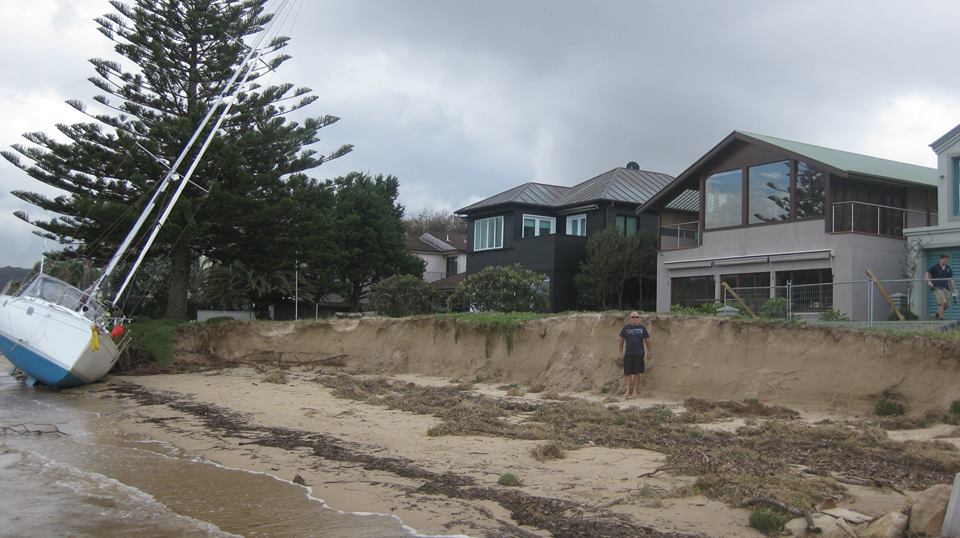 Sandy Point, Palm Beach - yacht saves Norfolk Pin - photo by Trevor Gourlay.
This week's Pictorial records some of the images taken by Lynleigh Grieg, Joanne Seve, Trevor Gourlay, Tumbledown Dick Rural Fire Brigade, Ingleside Rural Fire Brigade during and in the aftermath of the storms that wreaked havoc.
The 100 to 125 kilometre per hour winds and accompanying deluge that battered Sydney and coastal areas along New South Wales earlier this week brought down scores of trees, damaging homes and vehicles as well as causing electricity blackouts that lasted for days. Some have likened the storm to the May 1974 'Sygna'
Hon. Robert Stokes, Member for Pittwater, announced on April 23rd that Pittwater has been declared a Natural Disaster Zone.
25 April 2015 - Issued by Pittwater Council
To assist with disposal of spoiled food waste, from 1pm this Monday Council will provide dedicated skip bins for residents' use at Beeby Reserve Car Park, Mona Vale (near the Girl Guide Hall).
This special waste service is for FOOD WASTE ONLY and will run from 1pm MON 27 April to 5pm FRI 1 May.
For updated storm emergency information, visit our webpage: http://ow.ly/M69a9
More HERE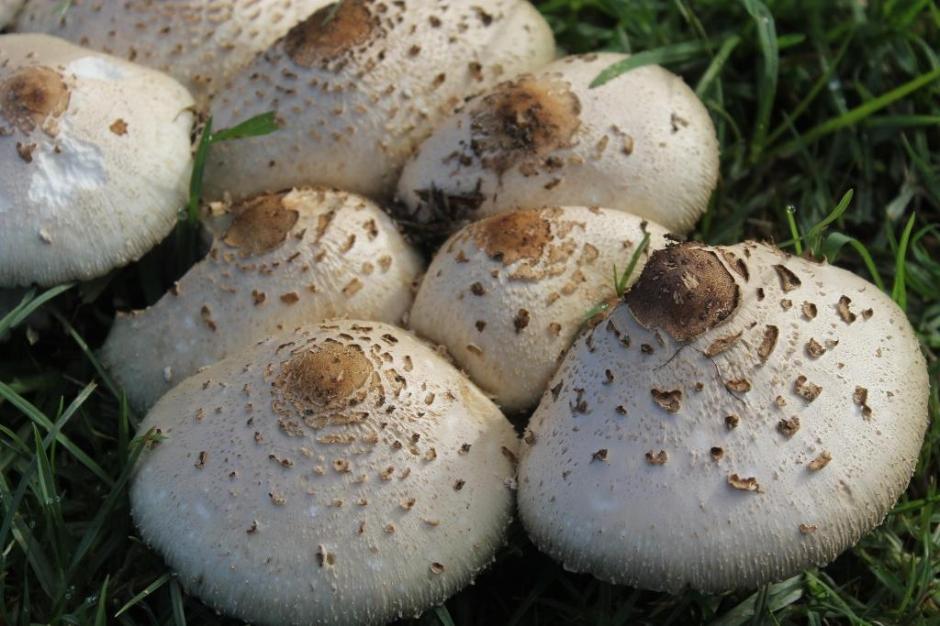 Pittwater Mushrooms are everywhere at present - photo by A J Guesdon.