May 3 - 9, 2015: Issue 212
Avalon Beach SLSC's 90th Anniversary Dinner and Dance Brings Together Legends from Near and Far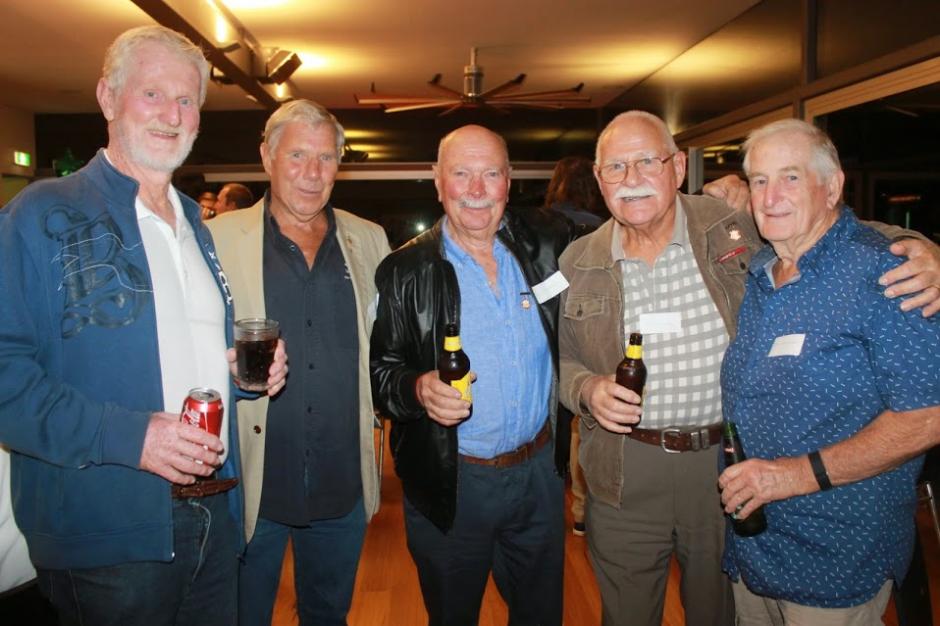 John Towner, John Greaves, Don Mitchell, Bob Head and Jim Burgess - A J Guesdon picture.
Roger Sayers, in a speech made on Friday evening's 90th Avalon Beach SLSC Celebrations, said,
"It is also wonderful to hold this 90th Celebration in our new clubhouse. The old one held a lot of memories, wonderful memories, but this one is better. It is a focal point for the community as well as the surf club.
A surf club isn't just a building though, it depends upon the members, past and present. Our present members were closely involved in having this new clubhouse built, but the whole community and our surf club members were involved in getting this club built. If it wasn't for this team effort it wouldn't have happened.
Similarly, this club is built on the imprint of the club prior to it where other members did the same thing. In turn, that was an extension from an earlier building and that began from the meeting of those who gathered on the steps of a home in Avalon."
More HERE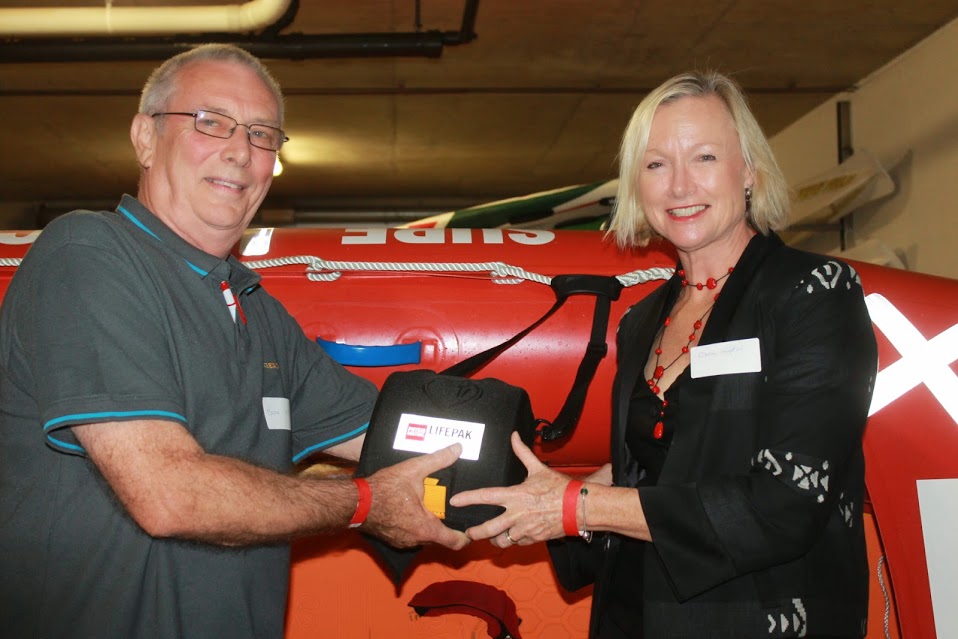 Bob White, Director of Avalon Beach RSL presents new Debfrillator to Avalon Beach SLSC President, Christine Hopton
Pittwater Uprising Again!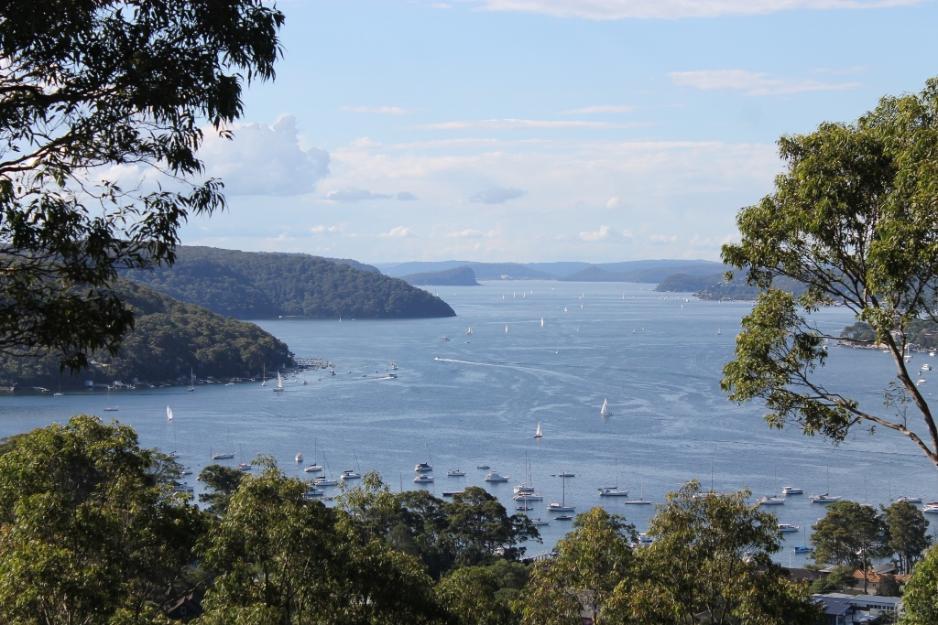 On Friday May 1, Pittwater turned 23 years old.
On the eve of this auspicious anniversary, residents from the 12 major Pittwater Community groups rallied to retain Pittwater - in its present state and with its present boundaries.
Pygmy Possum Grant For Pittwater's Western Shores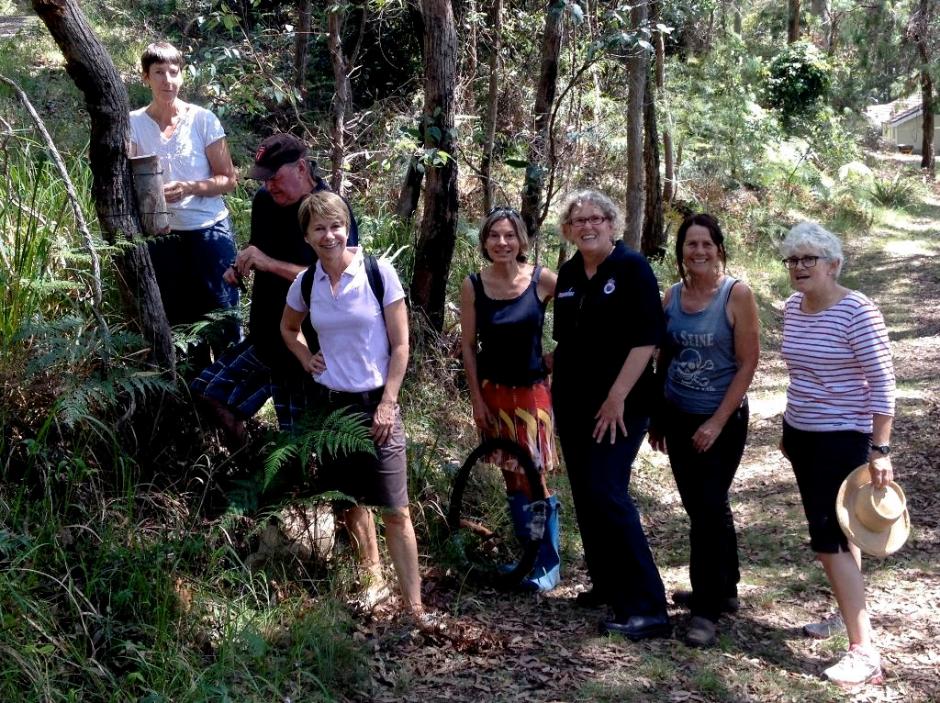 Pygmy Possum Project Team - Picture courtesy Lesley Stevens
A community driven Pygmy Possum Project has attracted state funding to Pittwater. The mini grant of $1500, awarded by Greater Sydney Local Land Services, will fund the purchase of 2 high quality wildlife cameras.
These cameras will support an ongoing monitoring program to establish data on the location, frequency and seasonal movements of the Eastern Pygmy Possum on the Western Shores of Pittwater. Other visitors to the nesting boxes, such as Feather-tailed Gliders and Antechinus, will also be recorded.
The funding applicant, Rocky Point Bushcare, was backed by Pittwater Council, the Pittwater Natural Heritage Association (PNHA), and local state member Rob Stokes.
Full report HERE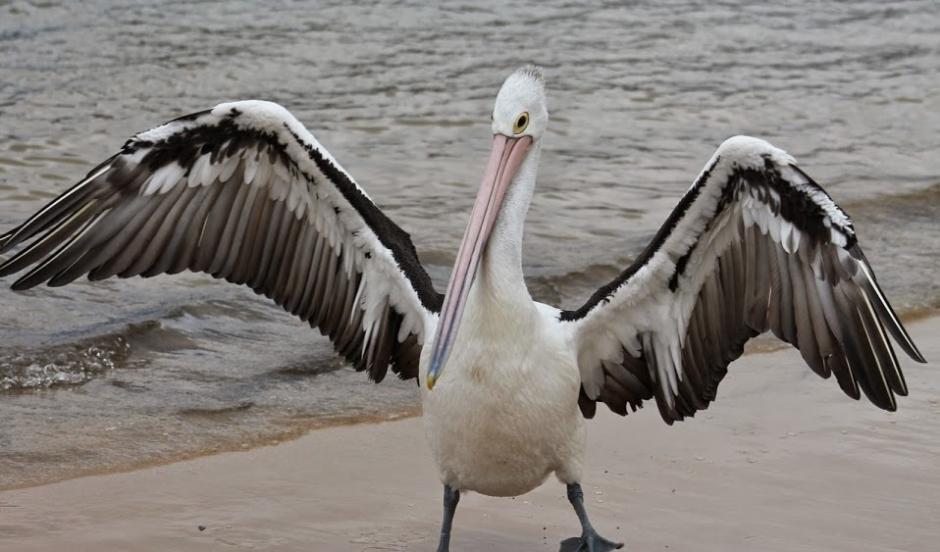 Pelican winged - photo by A J Guesdon.