May 26 - June 1, 2013: Issue 112
Do You Want To Save Pittwater ?
COMMUNITY FORUM ON AMALGAMATION AND PLANNING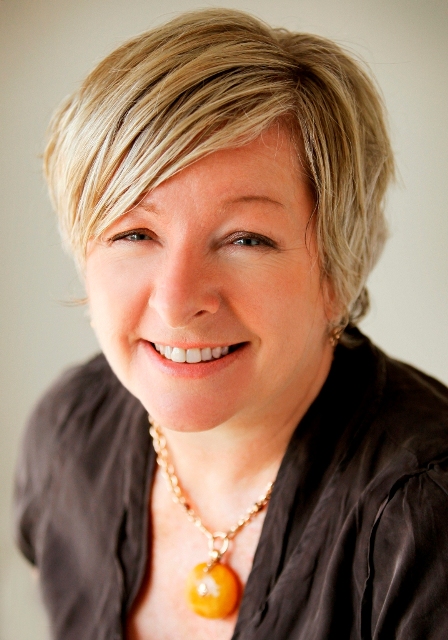 Pittwater Council is hosting a community forum on Tuesday 28 May to discuss major state government reforms. The community forum is to inform the community of the implications for Pittwater of the planning 'White Paper' and proposed reform of NSW councils. Both reports were released by the NSW government last month. The forum will take place on Tuesday 28 May at Mona Vale Memorial Hall between 6.30pm and 8pm with Councillors and senior staff.
Mayor Jacqui Townsend said the proposed changes to planning and local government were 'the two greatest challenges to the Pittwater way of life since the creation of the council in 1992.'
"The White Paper essentially puts development and growth ahead of our environment," the Mayor said. "The proposed changes directly threaten our community's vision statement which is "to be a vibrant sustainable community of connected villages inspired by bush, beach and water".
"The planning changes could see up to 80% of DA's approved without any consultation, and buildings of up to 20 units built without notifying neighbours."
"The state government is attempting to bring in these changes by the end of this year."
The Mayor said the state government's Independent Local Government Review Panel has proposed the amalgamation of Pittwater with Warringah and Manly councils. "This will create a northern beaches council of 250,000 residents and reduce local representation for Pittwater at a time it is needed most!"
"Over-development and a lack of services and infrastructure were the reasons this council was formed back in the 1990s. We are in danger of going back to that situation with next to no local representation."
"I strongly recommend that local residents come to this forum and find out what these changes mean for you and for our valued Pittwater environment."
The threat to Pittwater from these reforms
Proposed changes to planning laws mean:
 A shift from the current emphasis on 'orderly development' to one of 'economic growth'
 Reduced local protection of bushland, threatened species, coastal areas, waterways and building design
 Consultation about the future character of Pittwater driven by sub-regional boards representing up to 500,000 people - with only one Pittwater representative
 Community consultation at the DA stage of development either eliminated or substantially reduced
 Substantially reduced notification of developments to neighbours
 Sweeping powers for the NSW Minister of Planning, including allowing the approval of prohibited developments under so-called 'compatibility certifi cates'
Proposed amalgamation of Pittwater with Warringah and Manly Councils means:
 Greatly reduced local representation to ensure protection of Pittwater from over-development
 Pittwater rates likely to increase due to higher land values than the rest of the northern beaches and the possible removal of rate-pegging
 Pittwater residents will no longer have an independent Council representing their interests
 A shift in spending on infrastructure to regional priorities elsewhere eg. Warringah Aquatic Centre upgrade; Dee Why Town Centre Masterplan and community hub; Glen Street Theatre and Belrose library upgrade; PCYC at Dee Why
 Reduced access to community and health services due to centralisation in other areas of the northern beaches eg. Dee Why/Brookvale and Frenchs Forest
On Friday we asked Mayor Townsend about a few aspects of the proposed amalgamation people have been asking us about.
The Amalgamation is stated as being 'proposed'. Does this mean it will not be going ahead unless they get a resounding 'yes' from the majority of people?
Cr. Townsend: At this stage the State Government has stated there will be 'no forced amalgamation of Councils' and they will not be moving from that until after the 2015 elections. The Independent Review Panel's report that is being done at present and will be submitted to the Government in September, has a position of three into one, that is Manly, Warringah and Pittwater Councils be made into one Northern Beaches Council. That's what they're proposing at this time. That is the end position for the Independent Panel.
When they submit their report in September 2013 to the State Government it is up to the government on whether they're going to accept that report in full or in part.
What we need to do at this time is to inform the community that this is a current proposal and that they need to make submissions on that proposal on what they want to see in their area.
For people who aren't confident on making or versing an articulate submission as an individual so they are clearly understood, what should they do?
Let us know. Send what they want to say to me. We will be starting a Mayor's Blog this week where they can talk to me or raise any issues or concerns. We can then take those submissions on board when we write our submission. Their voice will be heard by us.
At this stage we, the Council elected into office, need to know what the community would like us to do when we write our submission. So; are they fully against it; are they against it in part; are there some of the reforms that they like; or do we request that the government maintain their 'no forced amalgamations' policy and let the community drive the Councils towards any reforms or changes from a grass roots level rather then from the top down model.
People have stated to us in past years that they would prefer to go back to being part of Warringah as they think this will reduce their Rates. Our perception, due to land values in Pittwater, is that they will actually rise. Is this true?
That is correct. If there was a reduction in rates this would also be accompanied by a drop in services.
Anyway you look at it, we live in a unique area of Sydney. Our environment has been protected where still pristine to remain so. Restoration projects of decades are bringing back to those areas in focus what they once had; clean water, thriving wetlands and all the native animals that should be there. Where we live retains a village atmosphere, relaxed, calm, a balm after the workday week where you smile at each other even f you have never met before. We are open, friendly and have our eyes firmly set on a future that is inclusive for all and making our place even better in any way we can.
Pittwater Council finally became a reality on 1 May 1992, a little over 21 years ago this month. We all went through a lot to become what Pittwater is – independent, an oasis of blue water and green lushness where what is raised locally is invested locally. Community consultation has been an earmark of our current Council and those who served before them.
As we commence our 21st year the proposed amalgamation and the White paper raise the real question such proposals infer:
Do you want to save Pittwater???
To find out more about the Planning White Paper or to lodge a submission at www.planning.nsw.gov.au Information and lodgement of submissions for the Independent Government Review Panel can be found at www.localgovernmentreview.nsw.gov.au
Pittwater Council's Community Forum
Councillors and senior staff discuss the reforms and take your questions. Find out how the reforms will affect you.
 Tues 28 May - 6.30pm to 8pm - Mona Vale Memorial Hall 1 Park Street, Mona Vale
Show Your Support For Pittwater
Independent Local Government Review Panel Hearing
 Tues 4 June - 5pm to 7pm - Warringah Council Chambers 725 Pittwater Road Dee Why
Pittwater Council is providing buses for residents wishing to attend.
Book online www.pittwater.nsw.gov.au/bus or phone 9970 1157.
Note - You must pre-register online if you wish to speak at the meeting at www.localgovernmentreview.nsw.gov.au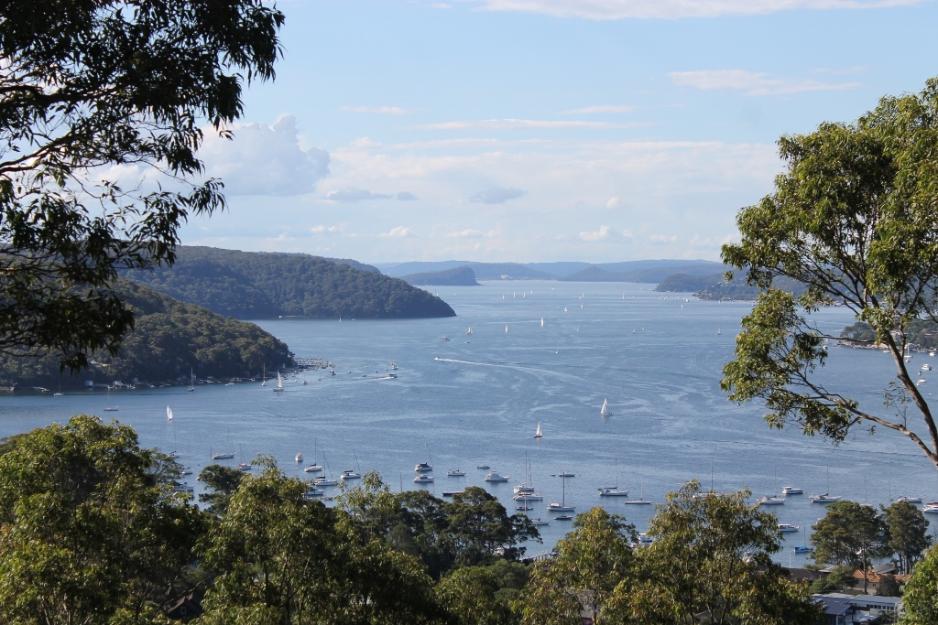 Pittwater from Bayview Heights, 2013. Picture by A J Guesdon.