January 29 - February 4 2023: Issue 569
Ten years on 'Hands Off Barrenjoey!' remains the song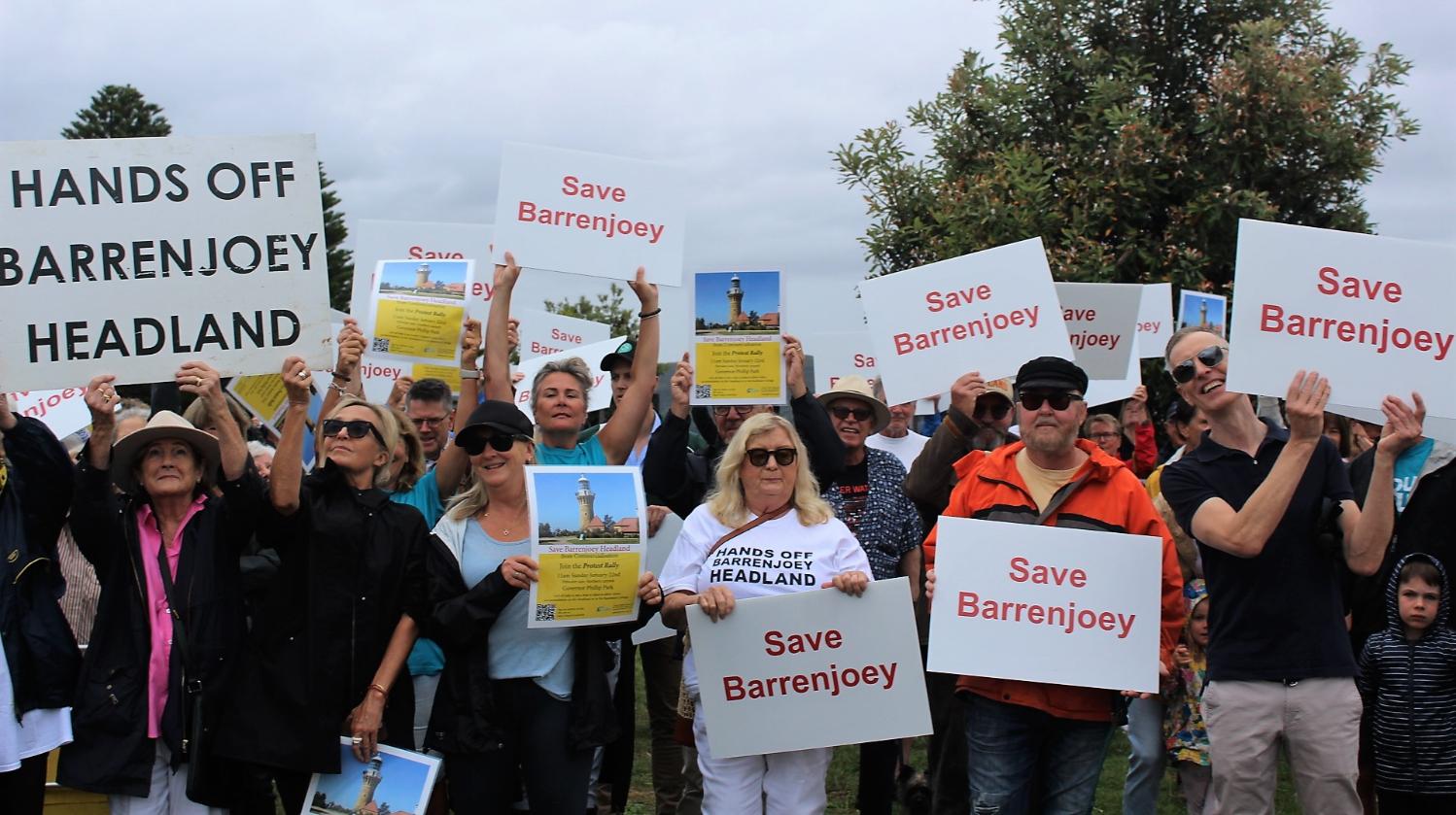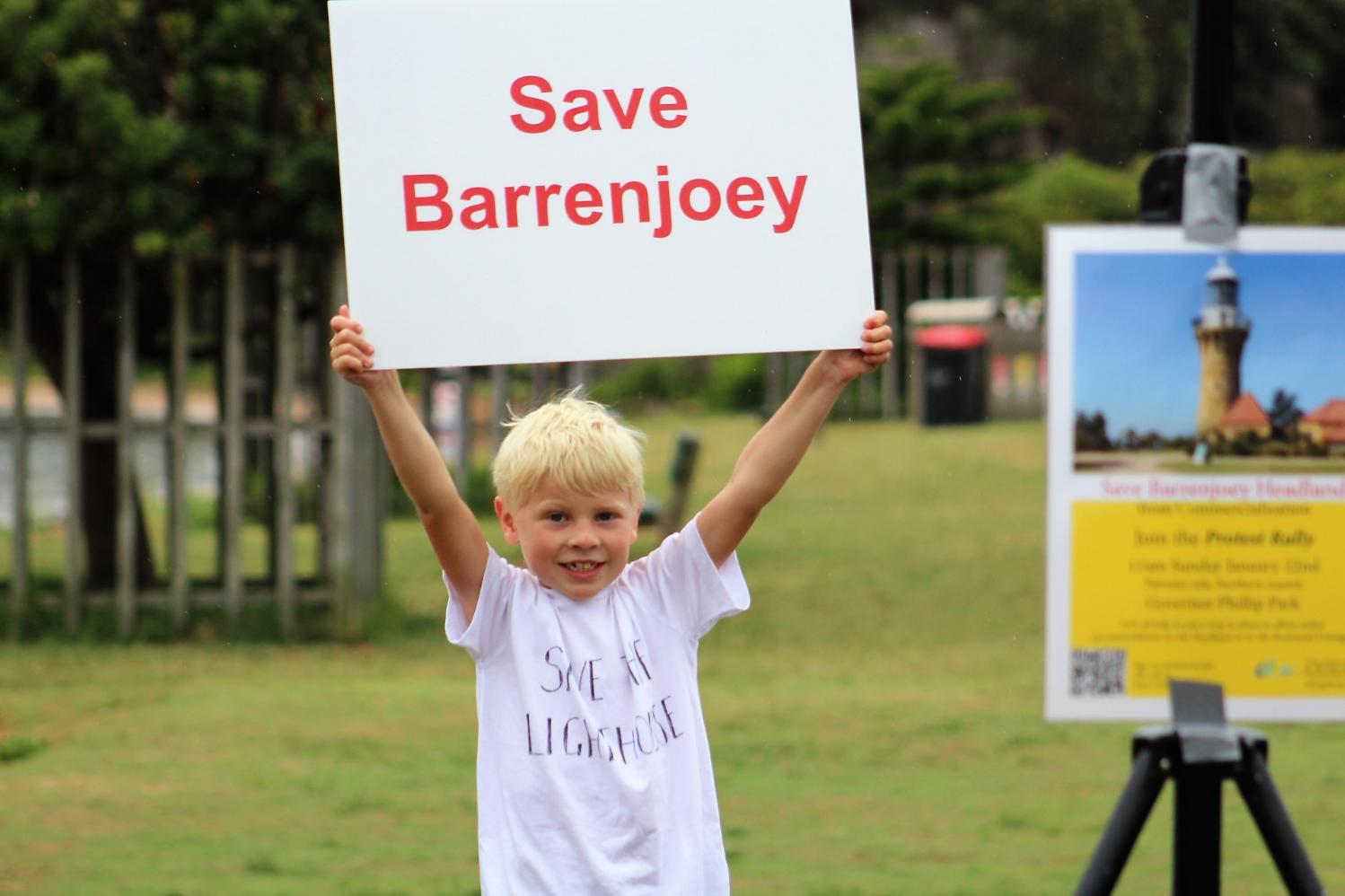 Despite short notice, rain and being scheduled for the middle of Summer, there was a good turnout alongside Station Beach on Sunday January 22nd to protest against a renewed signal to 'repurpose' the buildings at Barrenjoey lighthouse and its precinct.
One of the objectives of the Palm Beach Whale Beach Association, the Pittwater Environmental Heritage Group and community members, to not have the 2022 Draft changes to the Ku-ring-gai Chase National Park and Island Nature Reserves Draft Plan of Management approved before the state election, was achieved.
An undertaking was announced this would not occur by Liberal Candidate for Pittwater in the 2023 State Election, Cr. Rory Amon, as stated by Manly MP James Griffin to him, and confirmed via Twitter by current Pittwater MP Rob Stokes, who also attended, in a verbal sparring with the Shadow Environment Minister, Penny Sharpe MLC;
Should the Liberal National win another term governing NSW at the March 25th election that win could be viewed as a mandate to proceed with what many state is the commercialisation of a public asset in a way that would exclude the public accessing this site.

On October 24th 2014, after the Barrenjoey Rally of 2013 to save the headland and its buildings from becoming a commercial precinct, with even a conference centre mooted, then NSW Environment Minister Rob Stokes announced the adoption of the amendments to Ku-ring-gai Chase National Park and Lion Island, Long Island and Spectacle Island Nature Reserves Plan of Management.
Despite all that work and heartache that PoM document still contained:
'' The buildings at Barrenjoey Head may be adaptively re-used for any purpose consistent with the policies of the endorsed 2012 Conservation Management Plan and the management principles for national parks including accommodation for visitors, interpretation or caretaker accommodation. Any adaptive reuse will also be consistent with the provisions of the NSW Heritage Act including the requirement for approval by the NSW Heritage Council under the NSW Heritage Act. ''
The 2014 PoM was approved on the same day Minister Stokes announced funding for the iconic building and its surrounds, including restoration of the sandstone structure, cleaning away lichen and de-salination of areas of the tower where corrosive salt has built up.
"Funds will also go into internal repairs, safety upgrades, landscaping, bushland restoration and construction of the sandstone flagged access trail and Smuggler's Track.'' Mr Stokes announced.
$3.3 million was allocated with $1 million budgeted for works carried out that same year. That followed $720,000 provided the previous financial year for works including the conservation of the heritage cottages that originally housed the lighthouse head keeper and assistants.
A further $1.6 million was to be provided for further restoration and conservation works on the cottages and 'other structures' over the next two years, the 2014 announcement read.
Those works have been proceeding with a drawing of what facilities for visitors who need a bathroom when atop the headland made available for feedback earlier in 2022 with the announcement stating the construction of these was expected to commence in the Spring of 2022, subject to approvals: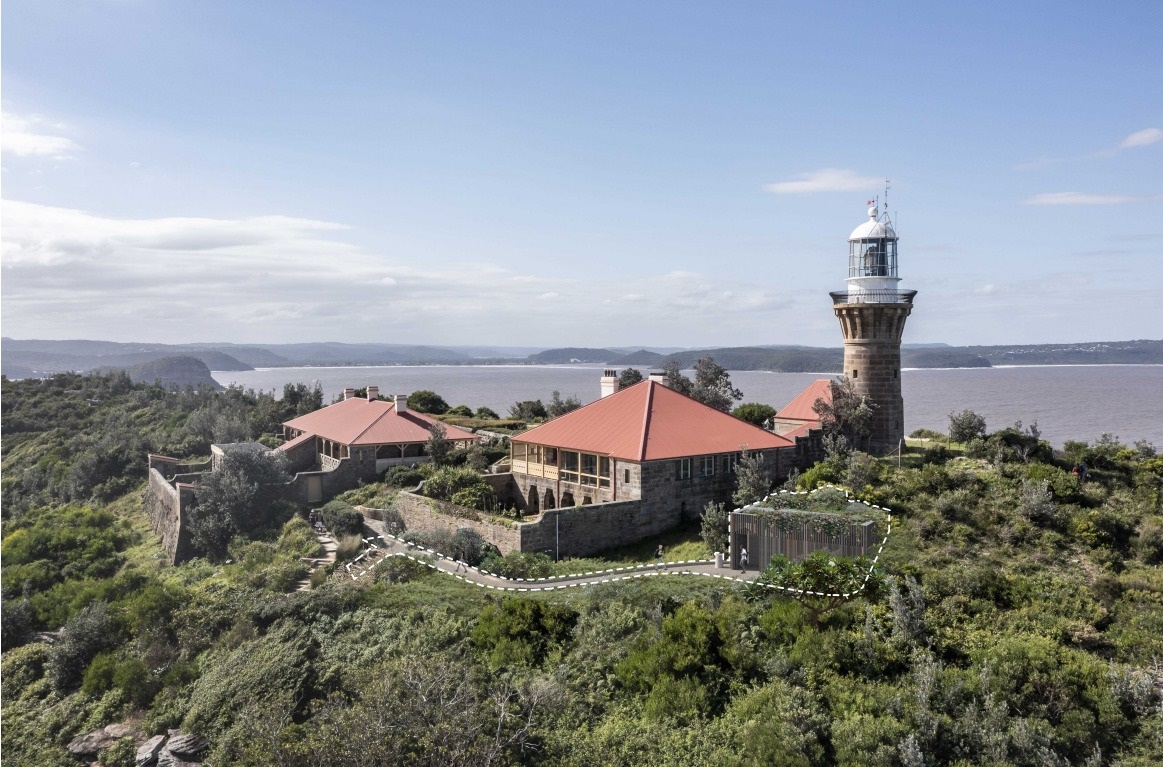 Image: Architects' Drawing of placement/style of new amenities. Image: NPWS
The 2022 Draft of the 'Ku-ring-gai Chase National Park and Island Nature Reserves Draft Plan of Management' opened for public consultation during the first week of the September 2022 school holidays with feedback open until November 22nd, 2022. A week later Pittwater MP Rob Stokes announced his departure from state politics.
The PBWBA stated late last year that NPWS had said they had over 600 submissions but would not disclose who supported or objected to the changes proposed in the Draft.
Members of the PBWBA state that at a meeting with Ministers Griffin and Stokes on the Thursday prior to the Sunday 22 2023 Save Barrenjoey rally they were given the firm impression the coalition government intends to proceed with plans to commercialise the Barrenjoey precinct as well as Ku-ring-gai Chase National Park.
''They were unresponsive to our request to remove the possibility of commercial letting of the two Assistant Lighthouse Keepers' Cottages and the Boatman's Cottage from the draft Ku-ring-gai Chase Plan of Management.'' the Association told Pittwater Online.
The 2023 Barrenjoey Rally was also a preview of what residents may see in coming weeks as all those who have announced their candidature for the Seat of Pittwater being vacated by Mr. Stokes addressed the crowd.
The ancient spirit of the land was invoked by Uncle Neil Evers in a Welcome to Country which shared the beautiful nature of the 'women's place' atop Sunrise Hill, the way these ancestors greeted the first colonial 'explorers' here in March 1878, the tracks of his relative Bowen, who once camped with his family at Barrenjoey when it was still 'Barranguee' and Barranjoey – a place of the 'little kangaroo' or wallaby, and even how the land itself has changed through the over 60 thousand years this place being cared for by our First Custodians.
PBWBA President Prof. Richard West AM thanked everyone for attending and introduced PBWBA Secretary Robert MacKinnon, who would be MC. In welcoming those gathered stated Mr. MacKinnon read from the Associations Constitution; ''The objective of the PBWBA association is to preserve and enhance the natural beauty of the area'' and gave an overview of the what is at stake should the proposals to repurpose the buildings at Barrenjoey proceed.
Some of this is outlined in an earlier report 'Residents Call On Everyone In Sydney To Join Community Protest Against The Commercialisation Of Barrenjoey Headland', which also outlines similar proposals for NSW National Parks and Reserves across the state being approved by the incumbent state government.
Mr. MacKinnon also shared insights of the history of the natural area and the history associated with Barrenjoey Lighthouse itself, through what was happening during World War Two.
In closing he stated, ''Barrenjoey Headland is for all. Along the northern beaches peninsula it's a cachet with the same significance as Uluru or the Three Sisters, where visitor accommodation is kept at a respectful distance.
Barrenjoey Headland is a place for peaceful enjoyment of the environment, to imbibe nature, as people increasingly did during Covid (lockdowns). The extraordinary beauty of Barrenjoey can fire the imagination and inspire – I'm thinking of Thomas Keneally, probably Australia's greatest novel writer, who is said to have planned his work Blood Red, Sister Rose, while sitting on a rock overlooking Broken Bay.
Barrenjoey is a special place, so let's keep it that way. And we can only do that if the NSW Government listens to us and by saying 'Hands Off Barrenjoey'.
Our grandchildren and all future generations will thank us. As the tentacles of urbanisation spread ever wider, the value of natural experiences will increase exponentially. Let's preserve this special place, don't destroy it – 'Hands Off Barrenjoey!' '
Which those gathered chorused.
Below runs a transcription of those Speakers who addressed the meeting, in order of addresses.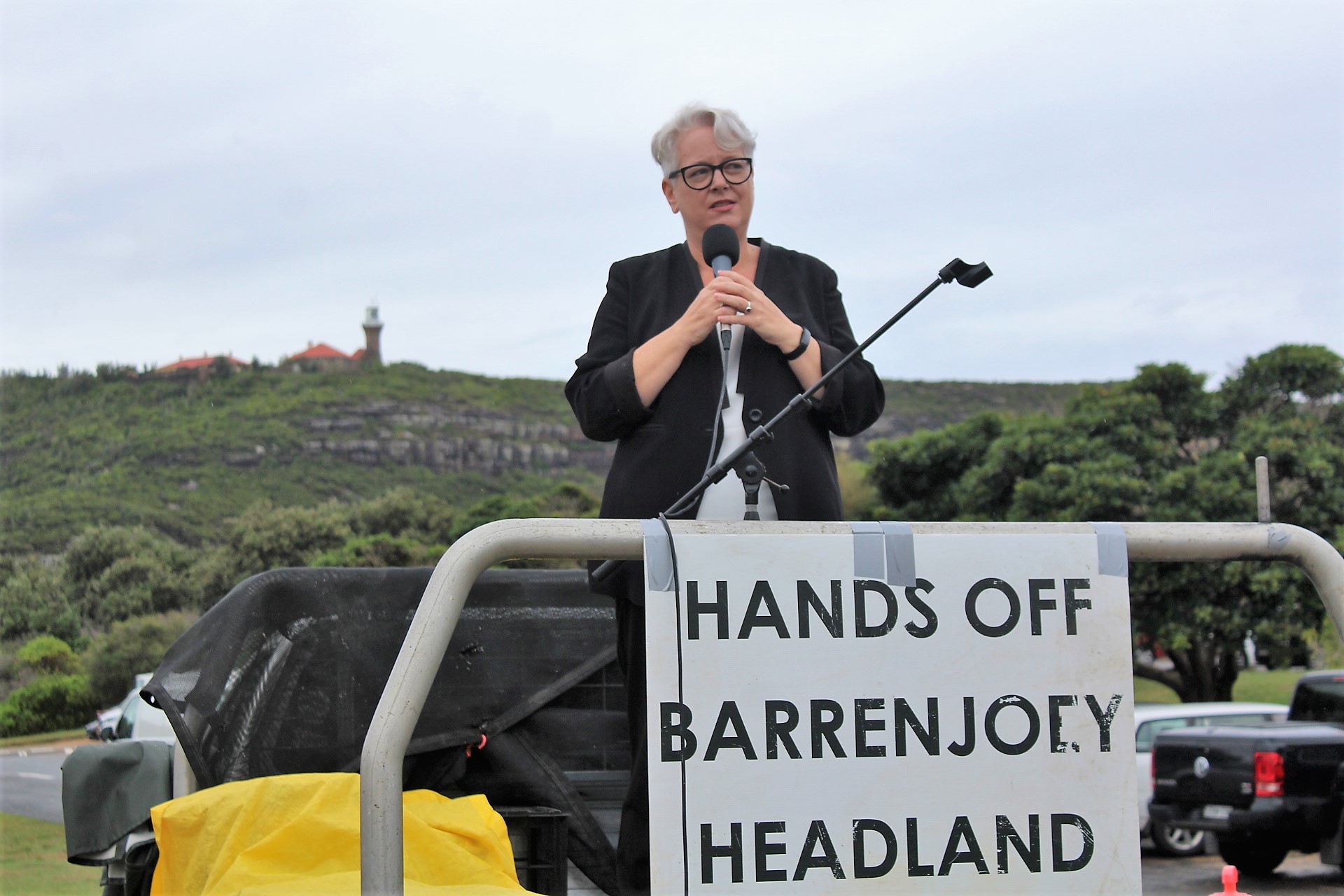 Penny Sharpe MLC, Shadow Minister for the Environment:
'I'd like to begin by Acknowledging the Garigal people who for tens of thousands of years have looked after places like this. We owe them a great debt, we also owe them the responsibility of making sure we don't wreck it.

I'd also like to thank Rob for giving that overview of what is happening at Barrenjoey and also across the state, and that's what I want to talk to you about today.

National Parks are given the highest status of protection for a reason. We decide that we're going to set them aside to conserve everything that is important about what's in them. That includes, obviously, the plants and animals and the stories that are there, but it also includes the cultural and built heritage that has developed over time that tells a story of this nation.

This is something that is on the National Heritage register. It's on the State Heritage register. There have been more studies done about this lighthouse than we may ever read in a lifetime, thousand and thousands of pages and millions of words.

What it comes down to is this is a very special place. It is owned by the public, it's actually our responsibility and the government's responsibility to care for it into the future.'

[Applause]

'I was glad that Rob reminded us of the Plan of Management (PoM) to get the detail of what needs to be done and how we can turn this around.

In 2002 the previous Labor Government did the Plan of Management. The PoM's that are developed for National Parks are extremely important, they're very detailed, they are based on science, based on heritage assessments, and if they're working properly, they actually involve the local community and involve the First Nations people as they are developed.

It was decided then that this was a special place and it wasn't going to be commercialised or privatised.

In 2013 a new government comes in and straight away they're looking at how we can commercialise the site. No one is opposed to fixing it and looking after it and how the public can better use and access those buildings. No one is arguing against that – but when you start to put on all this about 'adaptive reuse' or a potential for a 'conference centre', as has been proposed across the water, or the potential for accommodation here, then you know you are starting to degrade the place straight away. There needs to be a careful conversation if ever that happens and it really is unacceptable.

What is also unacceptable is that the government ruled out exactly what they're trying to do right now.

You fought back in 2013, and good on you to all of you who have been doing this for decades. I don't think I've been here since I was about 15 I worked out this morning.

This was a promise that this wouldn't occur. And let's not forget that the current government has ignored the PoM since 2002, so why the unseemly rush, literally less than 60 days out from a state election, to try and sign this off and say there is nothing that can be done?

There's always something that can be done – and the first thing that should happen today is that Minister Griffin, the Minister for Environment and Heritage, should make the commitment that he is not going to sign off on the Draft Plan of Management until after the election and the people of this area and beyond can have their say about what they think should happen here.

The last thing I wanted to say is it's not just Barrenjoey. After 2013 when Rob Stokes said 'no, we're not going to do that, we're going to look after it and care for it', the current government has stripped over a period of time $120 million out of National Parks system.

In 2015 I was leaked a memo from the National Parks and Wildlife Service that basically said 'we cannot sustain the cuts that are being made by the government. If we are forced to try and implement all these cuts we will have to look for commercial opportunities everywhere across the state.'

Fast forward to 2023 and it doesn't matter where it is, across the state communities like yours are fighting against this kind of commercialisation, and frankly, privatisation of these very precious places.

It has to stop.

I urge you all today to do a couple of things; keep speaking loudly about this. Speak to Rob Stokes, he is still the local Member here, he still has a responsibility here. Speak to all the local candidates for the state election – it's good to see Jeffrey Quinn here, who is our Labor candidate, and Jacqui Scruby's people – I think I saw Elizabeth Farrelly over there, and Rory is here, and the Greens candidate Hilary Green – you need to raise your voices. Speak up and speak together – you can turn this around but you need to stay together.

I'm very happy to be here with you today. Thank you.'

[applause]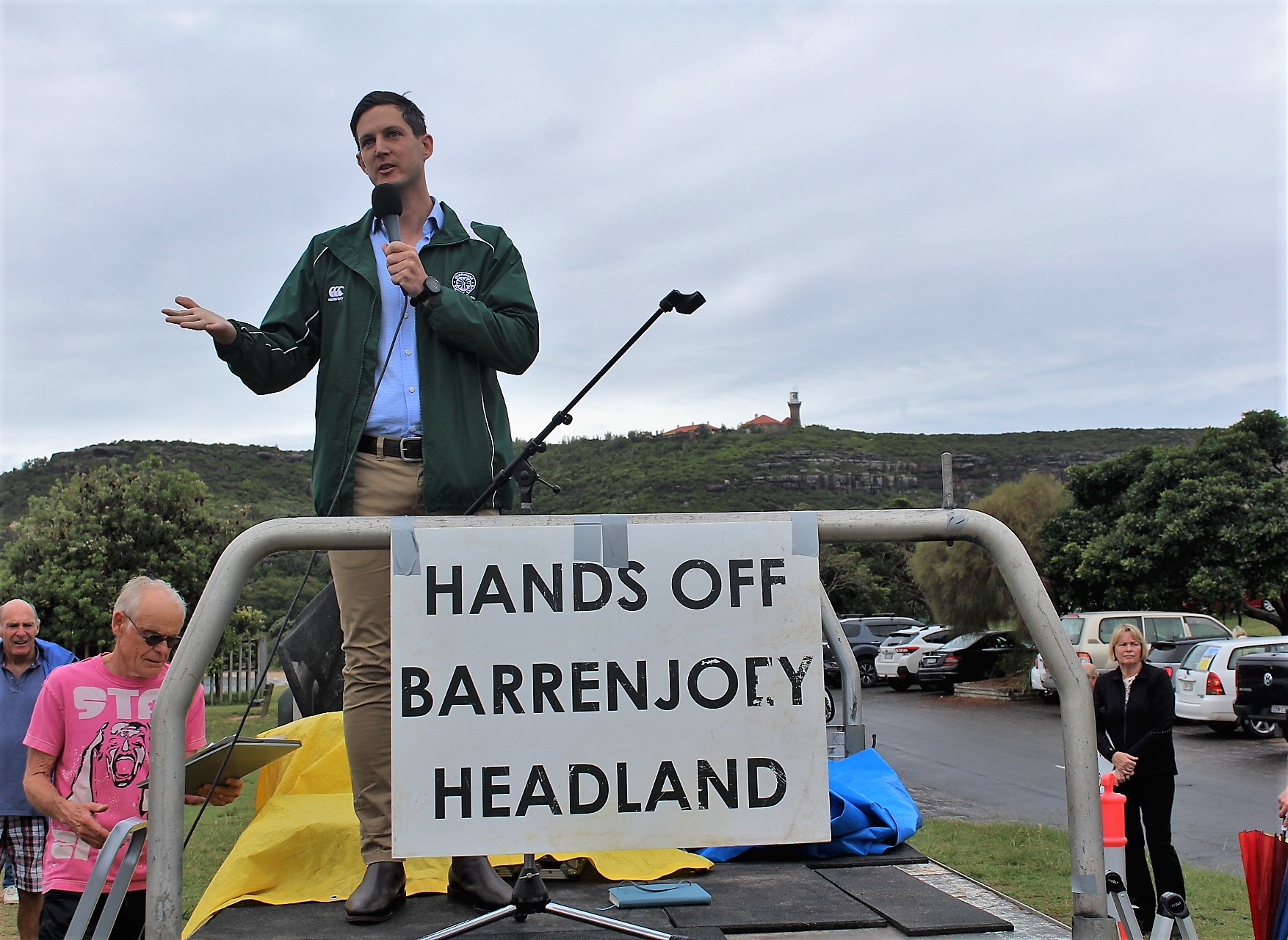 NBC Cr. Rory Amon, Liberal Candidate for the Seat of Pittwater in 2023 state election:
'Thank you all for being here today, even though it's raining, and thank you to Penny for coming here today, and thank you to Robert and Richard who have led the charge on this, and Storm before you, and also Rob Stokes who, back in 2013, led the charge then.

What we're all here today is about community. We're here because the NPWS have put together a proposal that at the moment is unacceptable to our community.

My job as your local councillor, and as a candidate for the seat of Pittwater in the upcoming state election, is to go in to bat for you. I'm not here because I've got my own views about this, my view is that I'm here to represent you and go into bat, for you.

I know that this week there was a meeting with Minister Griffin and Minister Stokes. After that meeting I went and spoke to Minister Griffin and what I can tell you today is I agree completely with Penny Sharpe and James Griffin has undertaken not to sign any Plan of Management before the election.

[Applause]

The two cottages referenced in the Draft PoM, the Boatman's cottage and the Assistant Lighthouse cottage – James Griffin has undertaken that at no stage will the Boatman's Cottage be used for accommodation and that is as of now.

What Mr. Griffin has also undertaken is that the road will not be widened in any way, shape or form. So the idea that there will be increased capacity to get up there is not going to happen.

What I will also say is that since the 2013 fires, when the headland was ravaged, this current government has invested $5 million dollars in that facility – for bush regeneration, to making the road fit for purpose – and I know that road wasn't fit-for-purpose because I was here on that day as a member of the Rural Fire Brigade when we fought the fire that was raging on that headland.

Since that day $5 million dollars has been invested, including 3 million on bush regeneration and the road and $2 million dollars for the toilets which are to come, which I know is a battle in and of itself, but that is the $5million dollar legacy this government has in respect to that.

This government has a good story to tell when it comes to public assets. When you look at Currawong State Park, which was going to be sold off to private interests, it was Rob Stokes who ensured that that didn't happen, and it was Rob Stokes who ensured that it remained in public hands and for public use.

I thank Rob for being here today, and I thank Rob for his efforts in 2013.

What I say to you today is that the Boatman's Cottage is off the agenda and so the caretaker will continue to live there and guard that wonderful area, the road will not be widened, and I can assure you that if I'm elected I will continue to represent our community and make sure that your wishes are effected in that plan.

I think the important thing, as Robert MacKinnon so rightly pointed out, is there are so many other uses we could have up there, be it arts facilities, galleries and things of that kind. And if we want that in there then what we need to do is get back to the table, amend the Draft plan. That is the other thing that Minister Griffin has undertaken to do, which is form a strategic reference group which will inform the future of the Plan of Management so the Plan reflects the will of the community.

I can assure you that I will continue to represent you, I will continue to make sure that your voices are heard, and I look forward to the strategic reference group which will be represented by the Palm Beach and Whale Beach Association, and by residents, and by our community, because this is community land, this is public land, and it is not appropriate to have commercial enterprises on public land of the kind that are proposed.'

[applause].
Hilary Green, Greens Candidate for the Seat of Pittwater in 2023 state election:
'I would like to Acknowledge the Traditional owners and Custodians of this land and to pay my respects to their Elders, past and present, and to Neil and any other aboriginal people here today.

What a magnificent place we are able to share here. We are so lucky that the NPWS has maintained and looked after this beautiful area for us. But now the Draft Ku-ring-gai Chase National Park and Island Nature Reserves PoM has suggested that the cottages be leased out for tourist accommodation – and why wouldn't they do that – can you imagine the money that would be attracted to lease out those beautiful cottages? The rents in Palm Beach are enormous and those cottages are very unique.

To be able to rent those cottages out they would need to undergo substantial and costly renovation, including electrical and plumbing, kitchen and bathroom, heating and cooling, modern appliances and at least refrigerators. And who do you think would fill that bill?

There are other major planning issues. The Draft PoM contradicts another plan for Palm Beach, to turn this area into the first Urban Night Sky Park.

Emergency access is very poor. Helicopters have been needed in the past to ambulance victims to safety.

The cottages are above all that bushland, which is prone to bushfires, as we know.

The track and surrounding paths are slippery when wet and that would be very dangerous, especially at night. Extra insurance and public liability would need to be obtained.

The presence of VIP visitors would undoubtedly attract mischief makers – will the taxpayer have to fund security guards to look after their interests?

This area has a huge cultural significance for both First Nations people and all of us. It is one of the most beautiful areas in Sydney to visit, and we live here.

Obviously the Greens want to keep this place in its pristine condition, maintaining it and conserving it for all to enjoy.

Let's not lose this beautiful treasure that we have.

Thank you.'

[applause]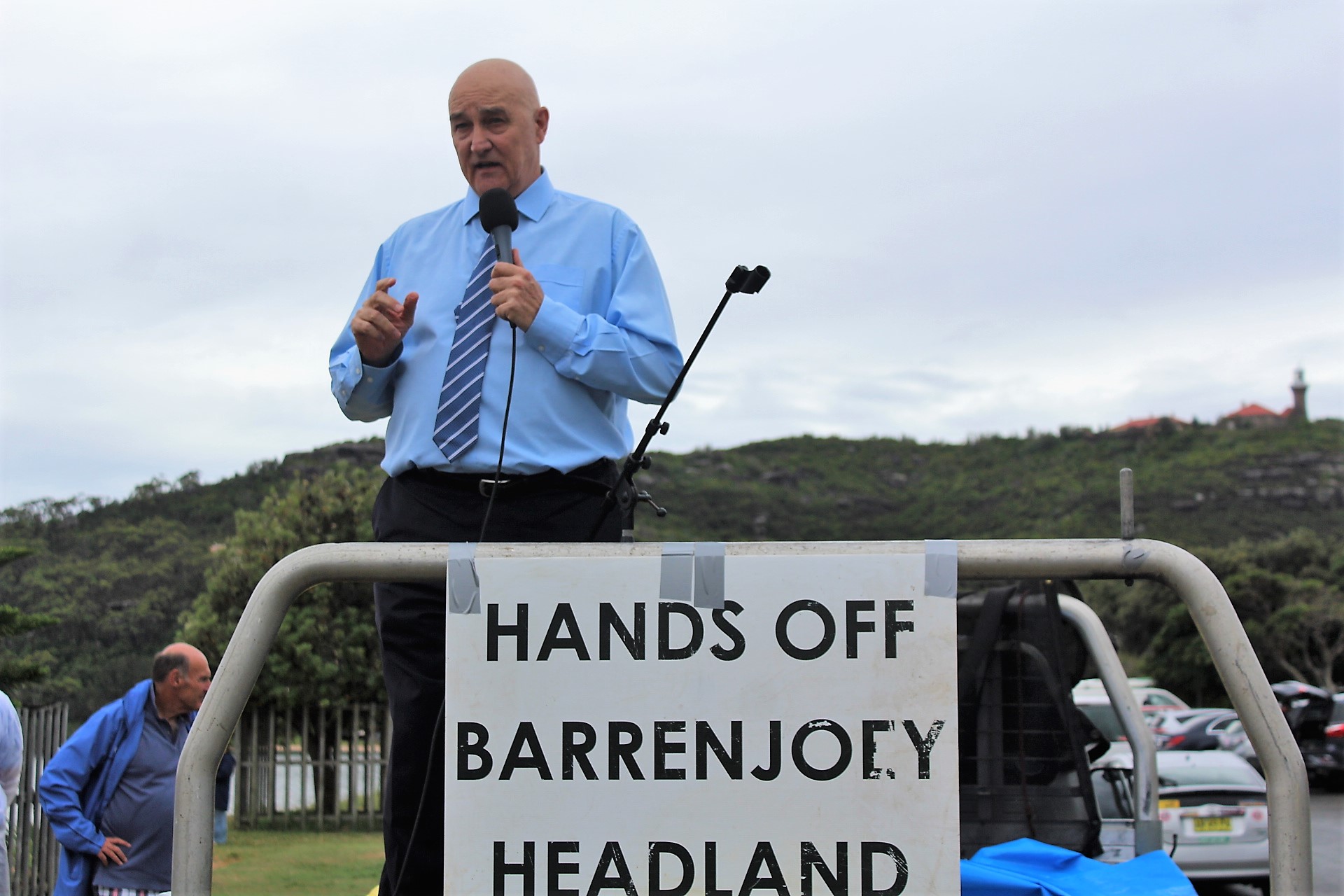 Jeffrey Quinn, Labor Candidate for the Seat of Pittwater in the 2023 state election:
'I too would like to Acknowledge the past, present and future Elders of First Nations people, and thank you Neil for your speech today.

It's really hard to follow up when all the previous promises made by the state Liberal government about saving Mona Vale Hospital and 'no, we won't amalgamate you into a northern beaches council' and now we have promises that they won't do anything up here.

We have got to hold them to those promises, it's really important.

As a Labor candidate that would be my job in a Labor government, which is the only other party that can form a government. I'll be representing you, [people], who I think are always the main drivers behind policy. We have to take charge of it, our voices need to be heard.

Our voices are being heard now, but we have to go further.

A member of the government, whether it's Rory or I, will make a big difference in keeping us able to go up there and not be in a commercialised zone.

If they get this through here will it be the snowdrop that becomes an avalanche – will we see something appearing over there on that beautiful shore, something that we really don't want to happen. Penny went through all of the points that Labor looks at and our policy is definitely to not commercialise or privatise National Parks, and that will continue.

[applause]

I respect that you have come out here on a Sunday, and I want to be a little bit irreverent – we're saying 'Hands Off Barrenjoey'. A lot of you are of the generation when the Angels asked a question during their various concerts [during performing their song] 'Will I ever See your Face again?'

[laughter]

Now my answer to 'will we privatise or commercialise this place' is very similar to that.

I can see a few smiles.

Thank you for coming, I respect that you have given up your Sundays. If you want a Labor representative, I've put my hand up for Pittwater. I've lived here for 63 years and hope to live here for a lot longer, but in a place that looks like this, not a commercialised or overdeveloped piece of land.

Thank you very much.

[applause].
James Ricketson:
Fortunately much of what I could have said has already been said more eloquently than I could say it. I'll start with an anecdote which is that I tried back in the 1970's to rent one of the cottages on Barrenjoey and it was $50 a year.

My next point is that mention has been made of Currawong. I knew quite a few people who were involved in the battle to save Currawong and I know it took many years, it wasn't simply a matter of Rob Stokes stepping in and saving it, it was a huge community effort.

[applause – someone calls out 'it took 15 years', see Currawong Day, May 29th, 2011 ]

I suppose the point that I'm making is that it's lovely to look out and see a couple of hundred people here but I know from past experience that often as these kinds of controversies persist people tend to drift away. So please don't drift away, please stick with it.

One more observation – I lived here for 50 years, I've been climbing over Barrenjoey in all of that time in one form or another. I now live in Goulburn, and so can't be accused of being a Nimby, and have driven all the way from there this morning because I feel passionately that Barrenjoey should be retained for the public and not for the use of a few private individuals.

I'm curious to know what the costs are of renovations and how much the rents would be because I can't see it. I'm not an architect or an economist but I can't see how they can spend the amount of money they need to spend to make those houses habitable and how they would make that money back through rent. Is there some private entity behind all of this that nobody has mentioned?

One final point – am I the only person who has written to the Minister and has gotten a response to any of my questions? Has anybody got a response to questions that they've asked?

[noes]

No!

Unfortunately there is a pattern that has set in on the northern beaches which is that letters are ignored.

Anyhow – keep writing letters, keep signing petitions, keep coming to meetings like this and I'm sure, one way or another we can stop this.

Thank you.'
Mr. MacKinnon then read out statements:
Miranda Korzy, Councillor on NBC for Pittwater Ward:
'The State Government needs to properly finance our national parks, rather than slashing their budget so they are now forced to pawn the Crown jewels to pay for their upkeep.

Similarly, the overseers at the National Parks and Wildlife Service must recognise it is a service and not a commercial operation. Its purpose is to conserve our biodiversity and cultural heritage, not to hawke it to those who can afford to pay.

It must not restrict public access to the Barrenjoey lighthouse cottages, one of most Pittwater's significant heritage sites, to a wealthy minority.

Instead, it could improve and extend the cottages' historical displays relating to the site's maritime heritage - both indigenous and later - to foster a greater understanding of its past and current role in the community."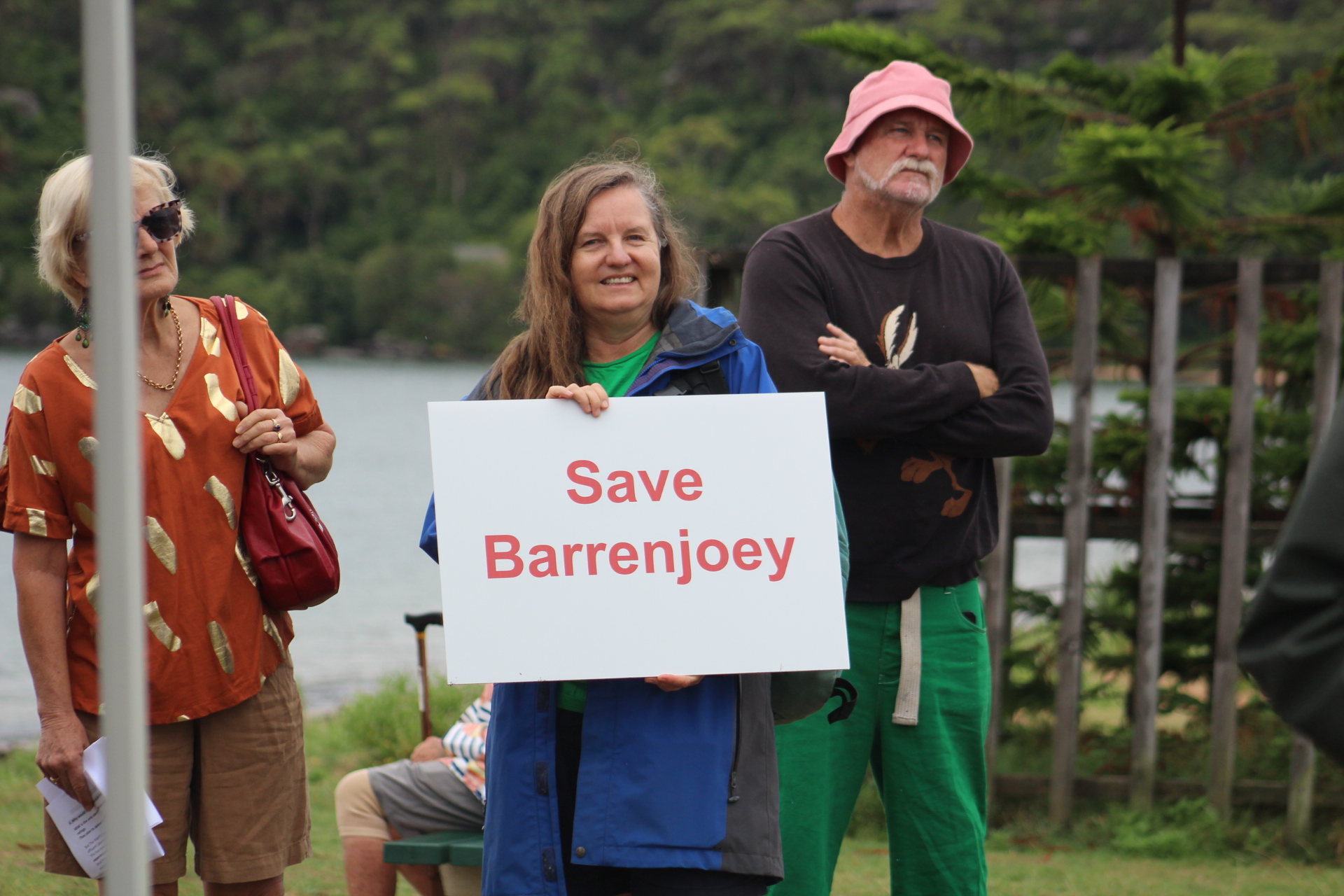 Cr. Miranda Korzy at the rally
Michael Gencher, our third Councillor for the 2016 created Pittwater Ward:
"It would seem straight forward enough that the Barrenjoey Headland site, being a heritage site – is under State legislation which mandates its complete preservation. The priority should be on preservation and not privatisation. Surely there are other opportunities and considerations to utilise these historic and unique assets for the benefit of the community - rather than a privatised commercial operation of short-term accommodation".
Jacqui Scruby, Independent Candidate for Pittwater in the 2023 State Election has stated:
''Pittwater is spectacularly beautiful and rich in heritage - and Barrenjoey Headland holds a special place in the heart of everyone who lives and has lived here. Today, I stand with our community to oppose and fight the proposed changes to the use of Barrenjoey Headland's historic buildings, which risks the pristine environment of the headland, the heritage value of its buildings and the journey to the lighthouse - over the beach and up the Smugglers' Track - that creates a sense of enigmatic nostalgia. It must be stressed that Barrenjoey Headland's environment is recognised at a state and federal level - including a special area of critically endangered Littoral Rainforest. It must be protected.

Fighting development at Barrenjoey starts with fighting the inclusion of short term accommodation and mobile food and beverage uses in the new management plan for Kuring-gai Chase National Park. We simply cannot leave the door open to these uses that will inevitably require significant development, particularly access roads and paths - clearing trees and vegetation, destroying the heritage features of the lighthouse buildings and changing the face of a place which must be preserved.

I call on the Minister for the Environment, James Griffin, to modify the draft plan to exclude these uses and call on his Liberal party colleagues to publicly lobby him to do so. The Pittwater community fought the potential for commercialisation of Barrenjoey Headland by National Parks and Wildlife in 2013 and we can do it again in 2023.''
Mackellar MP Dr. Sophie Scamps:
''It's crucial to our community that Barrenjoey Headland remains free from over development and retains its unique heritage, character and environmental beauty.

The Headland must remain accessible to all who wish to visit and enjoy it.''
Sent into Pittwater Online, and who also attended the Barrenjoey Rally: -
Elizabeth Farrelly, author, columnist and lifelong defender of heritage standing as an independent Candidate for the NSW Upper House 2023:
'Just when you thought there was nothing left for the government to sell, privatise or destroy they find this, another piece of core heritage to tamper with, another forest to sacrifice for profit. Barrenjoey is truly iconic. The sacred bush-clad headland and the state and federally-listed Barnet-designed lighthouse group are treasured public assets. They cannot be converted for short-term letting without destruction of the built fabric, the approach and the fragile bush habitat of native fauna.

Enough! We've had more than enough sell-offs and betrayals of public space, public assets and public interest. There should be no decision on this plan before the state election, when we expect significant change. We call on the Environment Minister James Griffin and the Minister for Infrastructure and Cities, local member Rob Stokes, to stop this unseemly profiteering in its tracks. Hands off Barrenjoey!'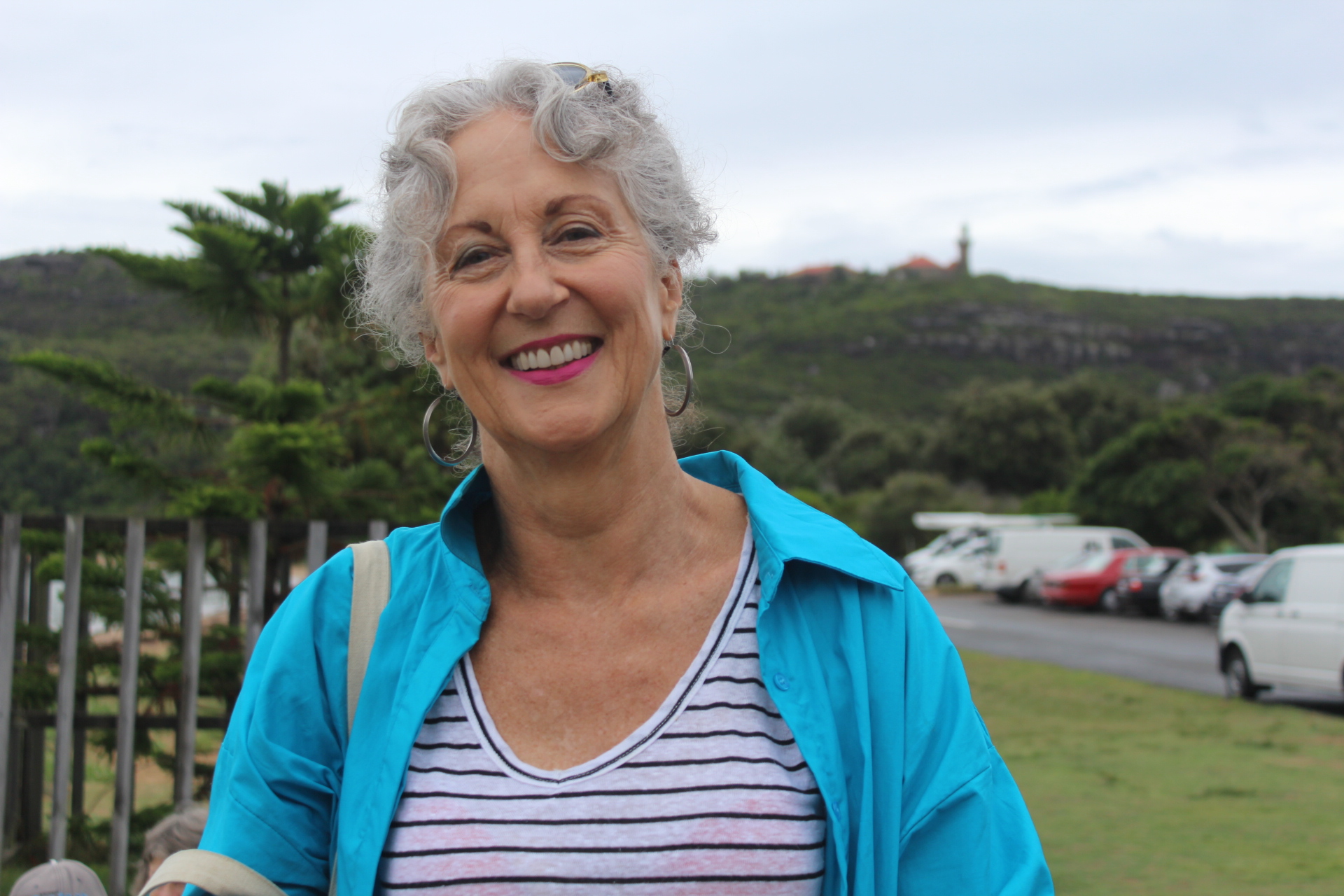 Pittwater Environmental Heritage Group, co-founder Anna Maria Monticelli:
'We believe the public should have access to heritage buildings and not just those that can afford expensive rentals. We are tired of the State Government selling off or commercialising taxpayer assets for their own short-term political gain. Also, from our experience, this is the foot in the door for further development. Barrenjoey Headland is one of the remaining lighthouses in Australia in its pristine original and natural state - why do we have to commercialise every inch of nature.

We've been told NPWS is short of funds because the State Government has not funded them adequately. It is political cynicism that treats the voters as idiots and proves the government's environmental credentials is a sham. I might add, a similar proposal for Barrenjoey Lighthouse was stopped by outraged citizens in 2013. It seems in this city nothing is sacred, so once again we're fighting our elected officials to protect our heritage and environment.

At the moment about 250,000 people per year visit the lighthouse. Having private Airbnb would deny these visitors the experience of being in a totally natural heritage site surrounded by native bush and wild life. The present access would have to be significantly improved, road made wider and safer to cater for this commercialisation. Which would destroy large rock formations along the road and effect the pristine integrity of the site.

Most of the proposed Airbnb structures have not been modified with time and are in their original state and it would cost millions to repair and made liveable, so I don't understand the cost effectiveness here and who pays for it? I think the buildings should be carefully restored to their original condition without altering the weather-beaten state it has now (which would be far cheaper) And keeping all interior artefacts as is for a small museum – displaying the rich history of Pittwater.

Specifically, there should be a building solely devoted to the Aboriginal heritage of the area, a little known, but extremely significant part of the colony's history. Typically, there is no acknowledgment Barrenjoey Headlands is within the lands of the Garigal people or indeed of any first Australians and their important presence in the area.

For example, the Park that leads to the lighthouse is named Governor Phillip Park, in my opinion it should be re-named Bowen Bungaree Park to commemorate Bowen Bungaree (c.1802-1853) who lived with his family and tracked escaped convicts and bushrangers and ran the customs house in the cove leading to the lighthouse. He was the eldest son of the Broken Bay leader 'King' Bungaree the first Aboriginal person to circumnavigate Australia with Flinders – mapping the Australian coastline.

Let us not reduce this amazing heritage to a plaque in an Airbnb rental.'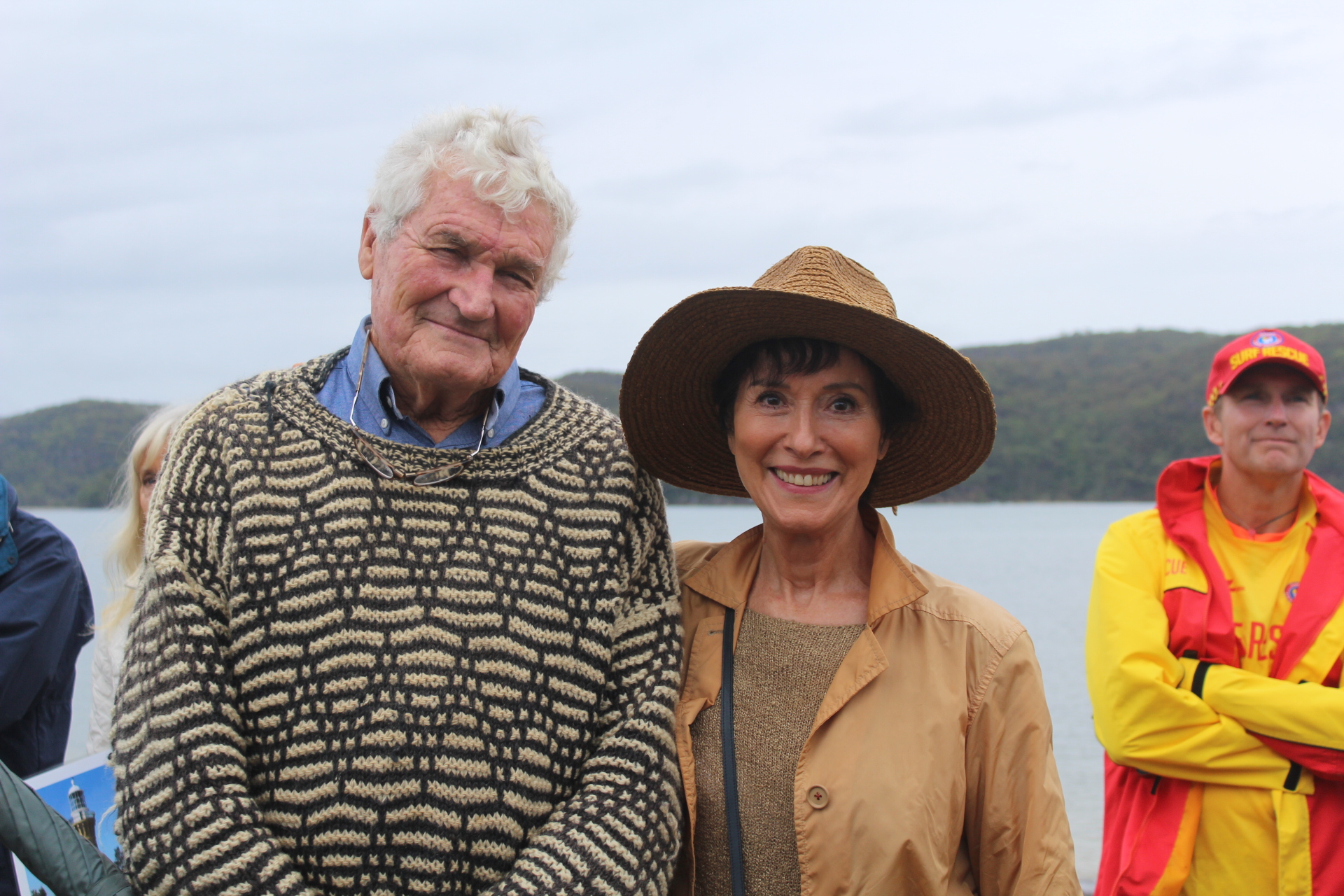 Richard Leplastrier also attended the rally, seen here with Anna Maria Monticelli
Virginia Christensen, co- Vice President of the PBWBA closed the Rally with:
'Barrenjoey lighthouse is often referred to as the jewel in the crown of Pittwater. The lighthouse and the cottages are the oldest remaining structures in Pittwater – they are treasures, they're precious, they're unique, they're irreplaceable. The lighthouse is one of a collection of major lighthouses forming the coastal highway of lights along the New South Wales coast.

A key characteristic of the site is a sense of difficulty in accessing it and its isolation, and in this it differs from many of the lighthouses in that string of lights. Yet it is only 45 kilometres from the CBD, how remarkable is that?, that it makes the lighthouse available to so many people to come and enjoy.

Barrenjoey lighthouse enjoys a very high level of public identity support and community ownership. The landmark values of the headland are priceless.

According to the NPWS statistics approximately 250,000 people visit Barrenjoey headland every year. Apart from the wow factor of the views, the wildlife and the awesome beauty of nature, it's a special place. How many people have been up there just for contemplation, for meditation, celebration, grieving, being at one with Nature, solitude, joy, excitement, happiness, freedom and peace. It's a place to switch off, slow down, be mindful and engage respectfully with the stunning environment.

Personally, I'm aware of three marriage proposals that have taken place up there, and several first dates. It's obviously a very special place.

So we say, leave it that way – Hands Off Barrenjoey!

The Draft PoM would allow for short term accommodation in the lighthouse cottages – we believe this is unacceptable and contrary to the NPWS conservation management and cultural tourism plan for the lighthouses policy which states is to 'enable buildings to continue to evolve in a manner that has little impact on their heritage significance or the characteristics of their landscape settings.'

We believe development such as that would exclude the wider public both physically and financially and disrupt the peaceful enjoyment of such a unique environment.

We believe the heritage significance of the headland and Barrenjoey light house, with its associated buildings, should be physically, intellectually and emotively accessible to the public at all times during daylight hours.

The very fact that the buildings haven't been converted or upgraded gives them such a unique perspective of their original function and as such they are particularly precious.

Barrenjoey headland is such an extraordinary place, let's keep it that way. We can only do that of NPWS and the government listen to us.

Hands Off Barrenjoey!

Listen to the words of singer-songwriter Joni Mitchell:

They paved paradise and put up a parking lot

With a pink hotel, a boutique, and a swinging hot spot

Don't it always seem to go

That you don't know what you got 'til it's gone?

They paved paradise and put up a parking lot

Don't let the bureaucrats pave paradise on Barrenjoey headland – we say again – Hands Off Barrenjoey.

I will now read the following Resolution and ask for a show of hands.

The Palm Beach and Whale Beach Association petition asks the Minister of the Environment to amend the PoM for Ku-ring-gai Chase National Park by deleting any reference to short term accommodation on the headland.

It also asks him to not approve any eases to third parties to provide accommodation and requests him to set up a separate PoM for the headland.

Resolution

That this Meeting firmly opposes the use of the heritage buildings on Barrenjoey Headland for short for accommodation and support the PBWBA petition to the Minister for the Environment.
Petition: https://www.change.org/p/save-barrenjoey - 1436 signatures as we go to press.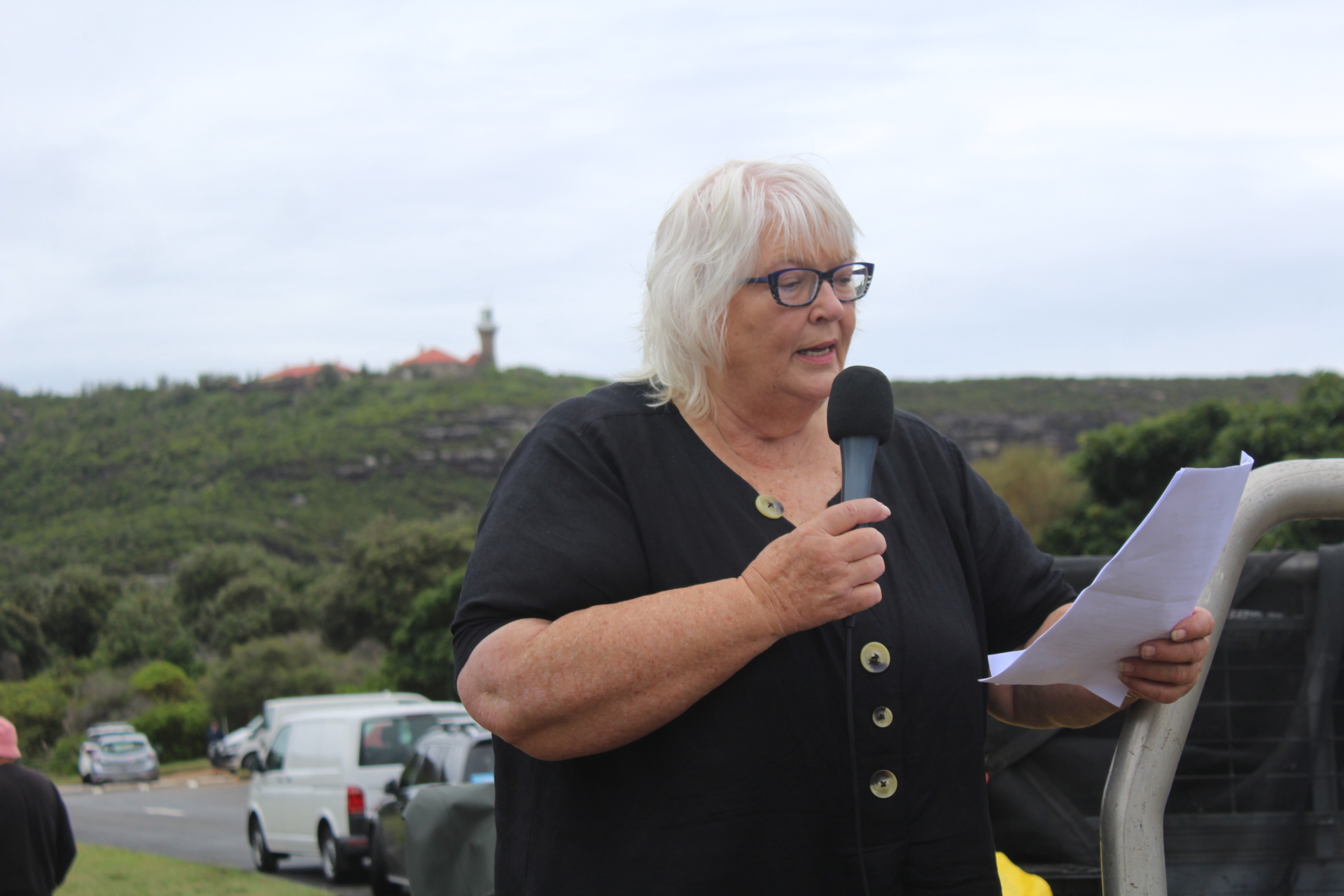 Virginia Christensen

On January 23rd 2023, the day after the rally, the NSW Department of Planning and Environment published a 'Barrenjoey Headland statement' on its website. This reads, 'Attributable to a NSW National Parks and Wildlife Service (NPWS) spokesperson':
''Adaptive re-use of heritage buildings is common and consistent with best practice for the management and presentation of heritage assets and generally permissible in all parks subject to obtaining required environmental and heritage approvals.
There are dozens of heritage buildings in national parks that are used for accommodation or other uses.
These are often booked out 12 months in advance, demonstrating how visitors to national parks appreciate access to these buildings, and rental costs are reasonable and competitive.
All proceeds are re-invested in park management.
In relation to the 2 buildings at Barrenjoey:
The 2002 plan of management states that "Adaptive re-use of buildings at Barrenjoey Head will be investigated and implemented subject to environmental assessment processes and approvals under the NSW Heritage Act."
The draft revised plan of management released in 2022 does not change the position that adaptive reuse may be considered in future.
The draft plan was exhibited between 23 September and 22 November to allow the public to comment on the proposals.
However, even under the plan of management, there are several additional steps that must be undertaken before either of the buildings can be re-used for accommodation. These steps include:
feasibility assessment
capital funding for assessment, planning approvals and upgrade works required to be consistent with maintaining heritage values
environmental impact assessment through a Review of Environmental Factors
approval under the Heritage Act (given the site is State Heritage Listed any works require a Section 60 Approval from Heritage NSW)
These steps mean that no re-use will occur before 2025 at the earliest.
A dedicated community consultation process will be established to support consideration of any proposals and to ensure community views about the potential future use of the buildings are carefully considered.
NPWS currently has a bigger budget than at any time in its history.
Comments about impacts on access to the site and impacts of any proposed use of heritage buildings for short term accommodation would be considered as part of these assessment processes as well as opportunities for community feedback during the dedicated community consultation process. The Headland is listed on the State Heritage register and as such would require Heritage Council approval to make any changes to any buildings.
NPWS has repurposed several historic buildings across Sydney to open them for public use/access including Hilltop Cottage, Middle head officers quarters, and Gardeners cottage.''
__________________________________________________________________
Previously (2022/2023):
Before that:
Inside the assistant light keepers Barrenjoey Cottages
Photos taken January 15, 2023 by Greg Barrett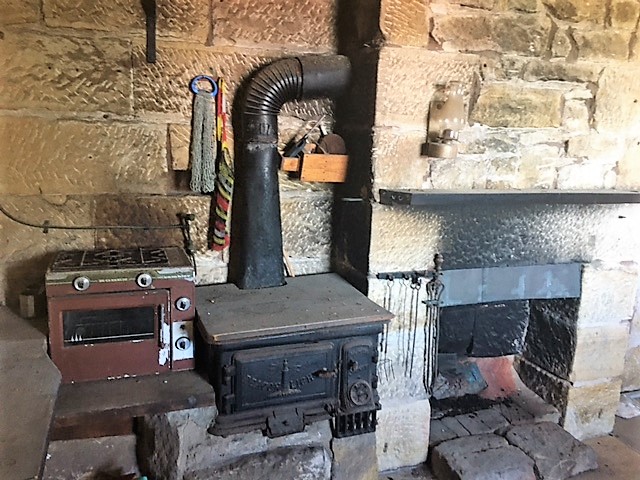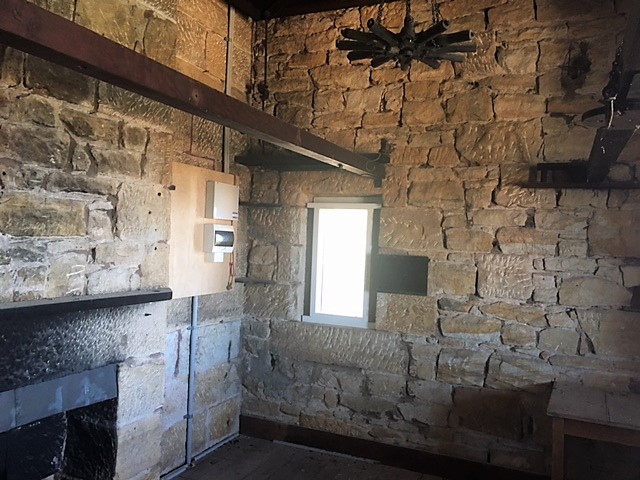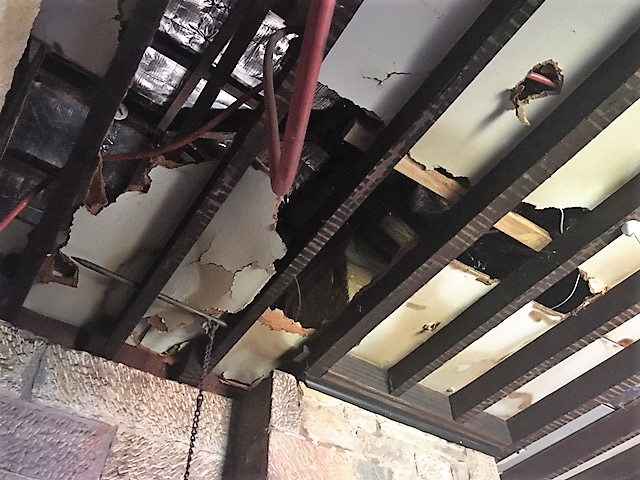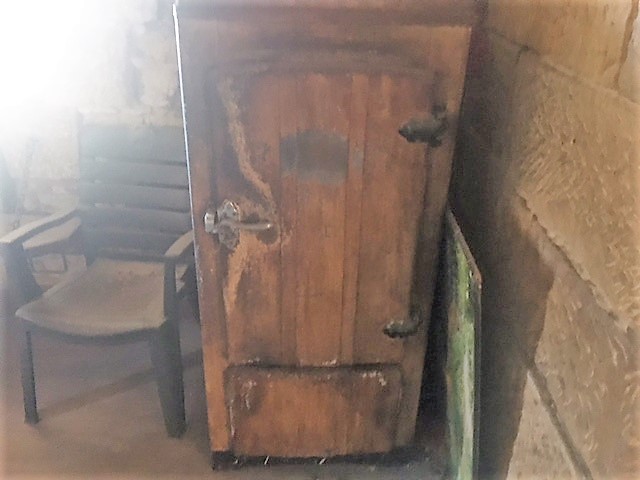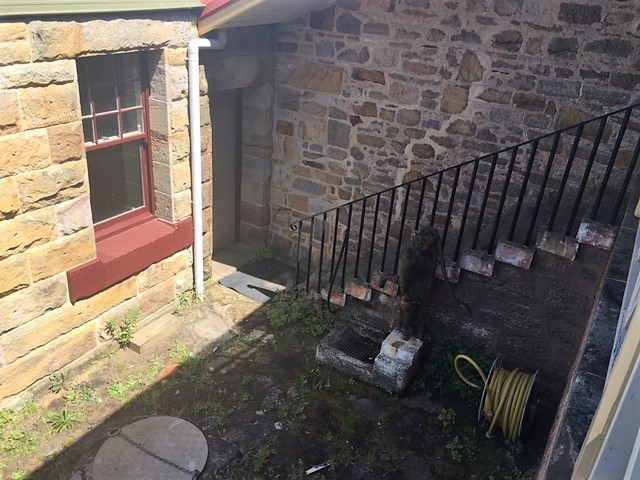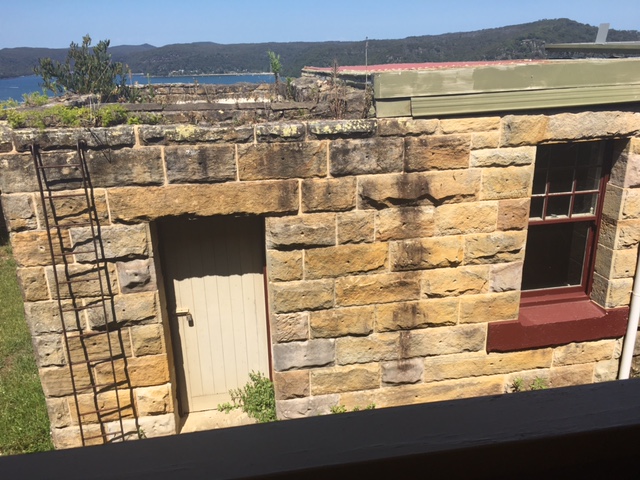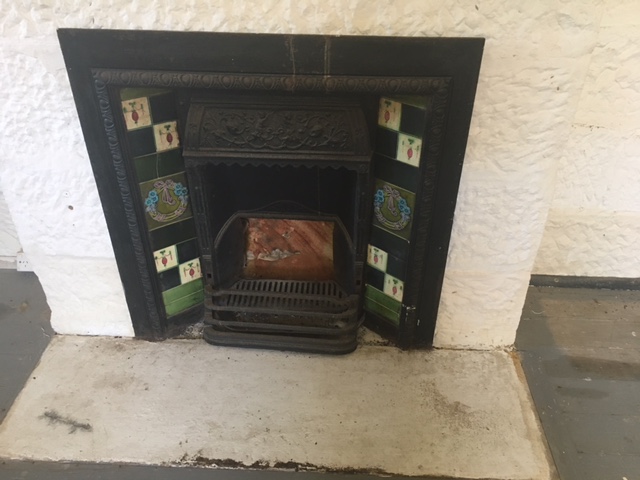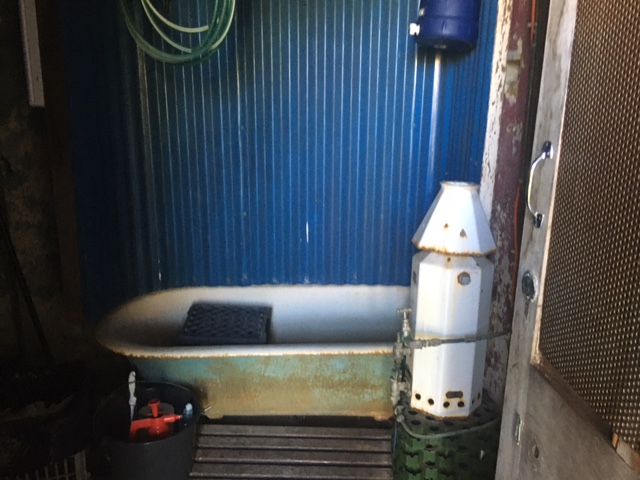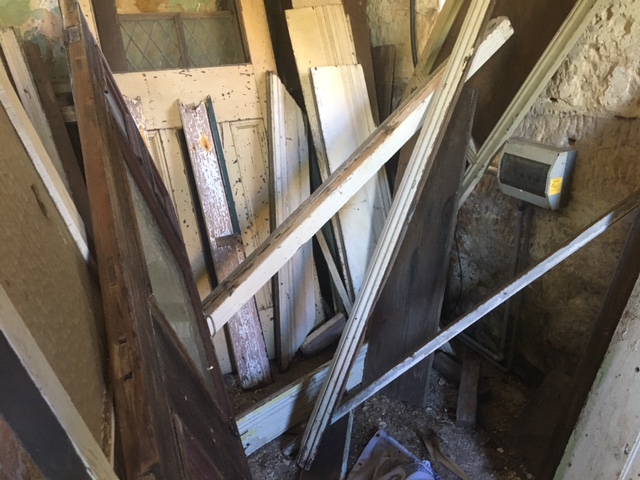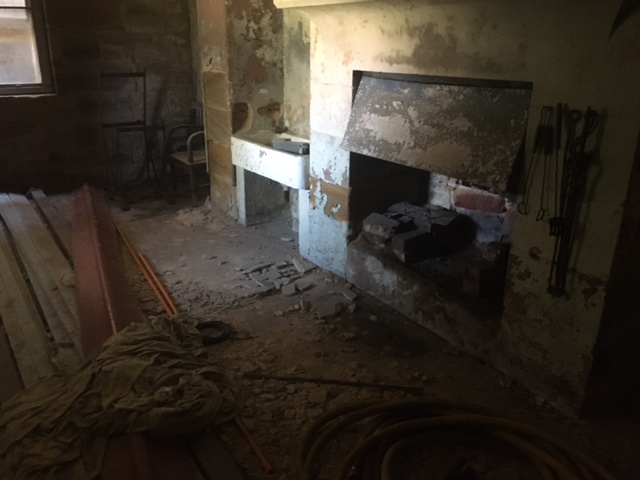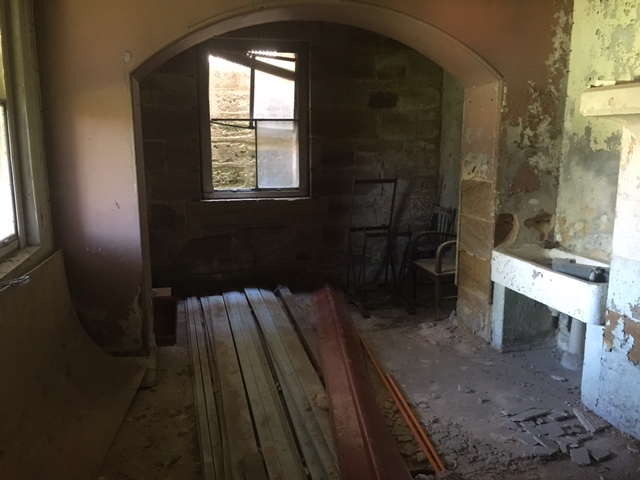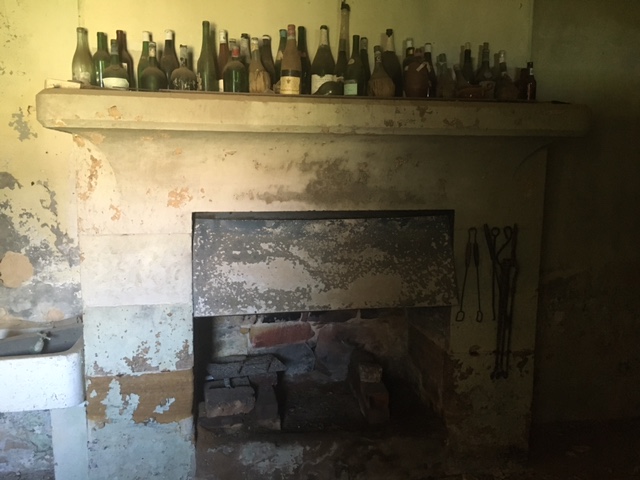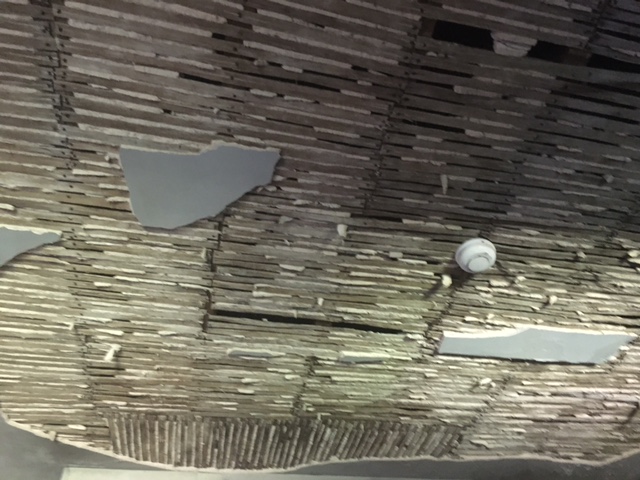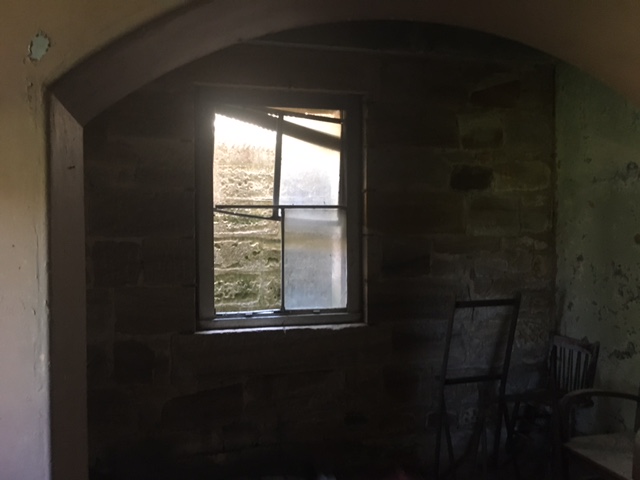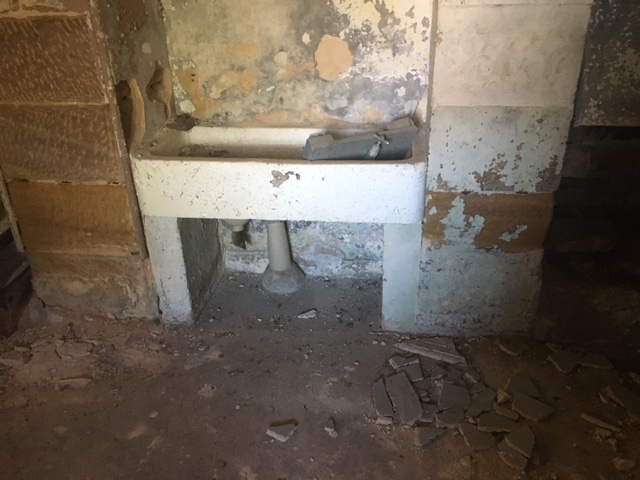 Background information
Assistant Light Keepers cottages

The Assistant Light Keepers cottages are semi-detached and were constructed of sandstone, have timber floors and a single roof over both premises. Each residence within the complex contains four rooms around a central corridor in addition to the service block and privy in the rear courtyard. Verandahs shade the principal rooms.
The rear yard is enclosed within a sandstone wall and two underground tanks used to be in the space between the main building and service structure - kitchens were often in buildings adjacent but separate from houses due to fires in those times when everyone cooked via a fire fed stove.
Below: 'Barranjuey Lighthouse - Keepers Quarters' [Barrenjoey Lighthouse] - [ Drawings by James Barnet - NSW Colonial Architect], 1877. From National Archives of Australia - and section from to show details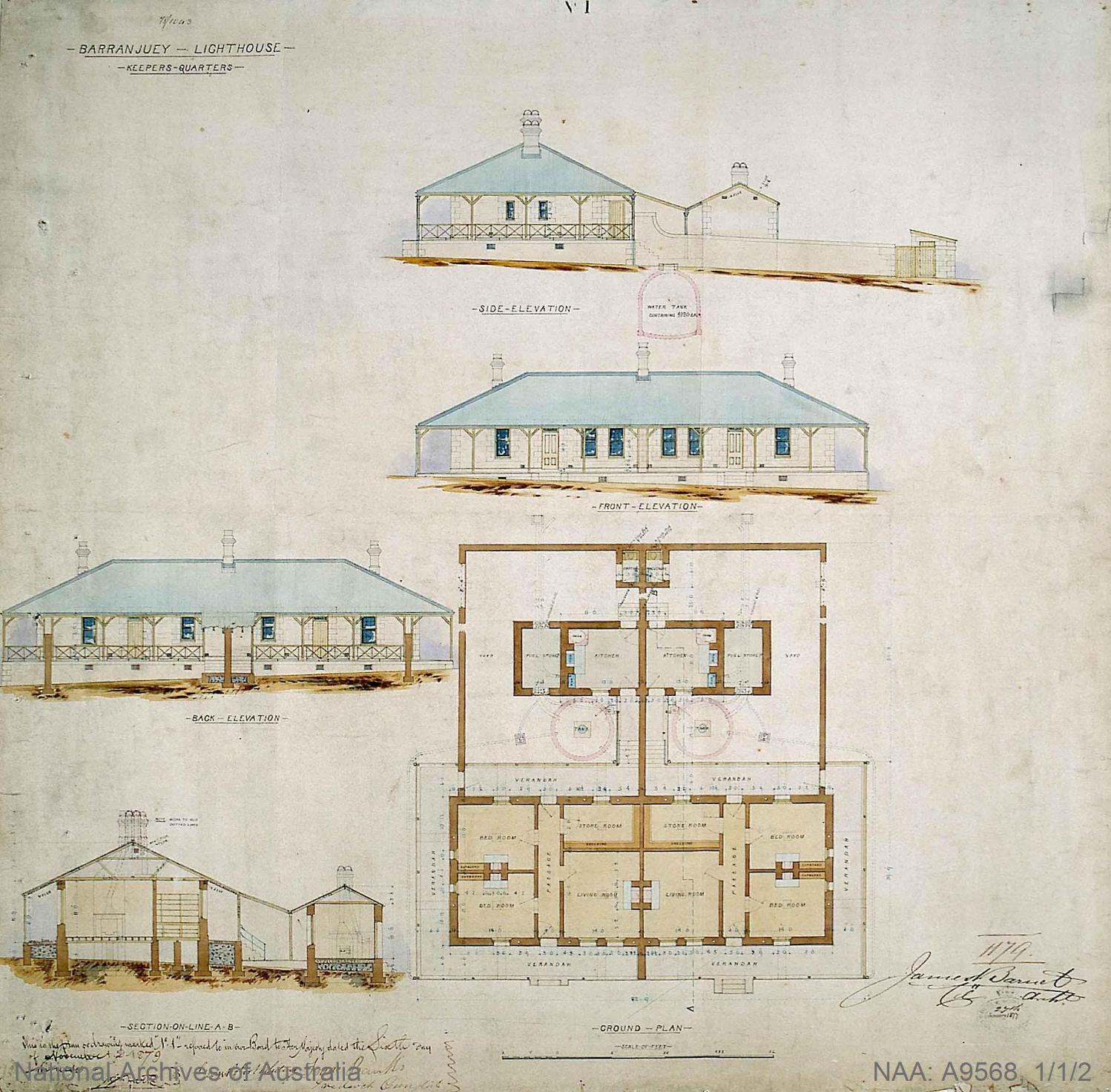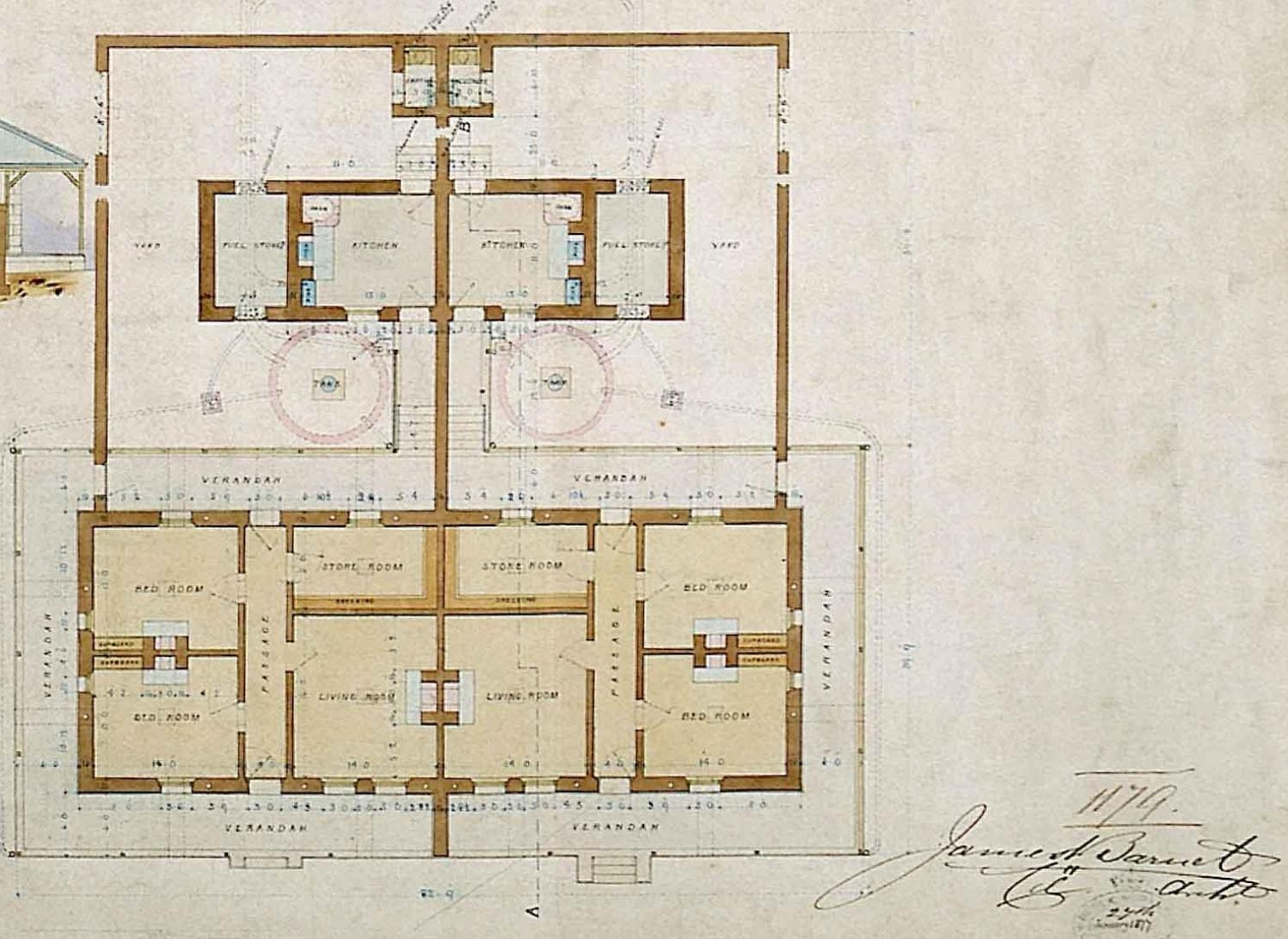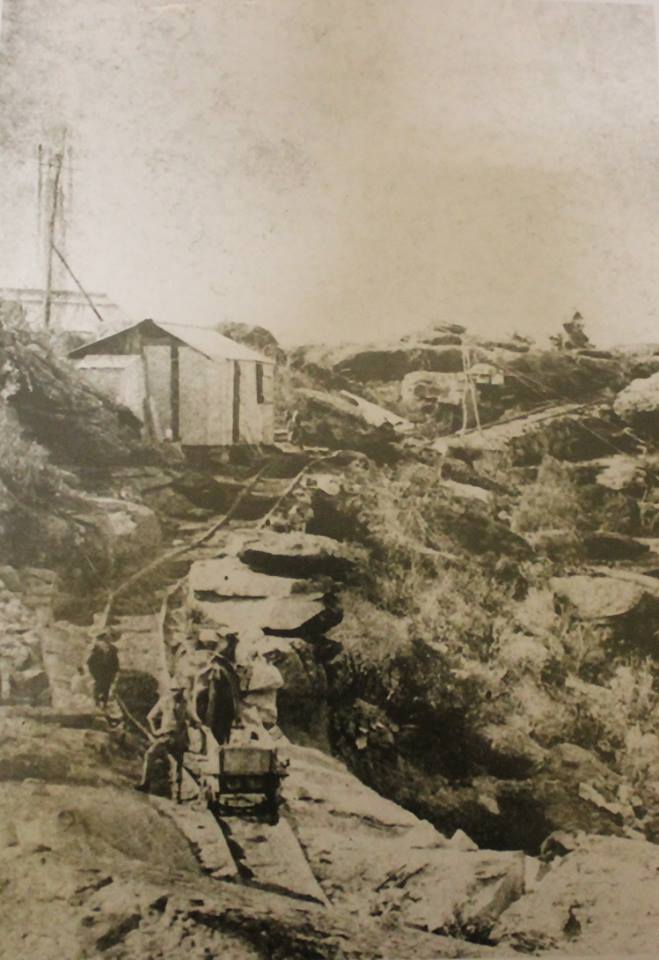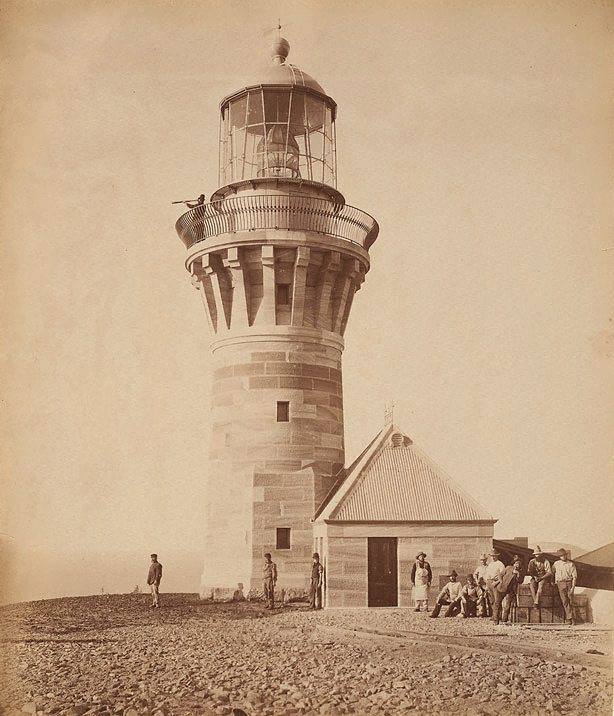 Barrenjoey July 1881 - from Australian National Archives and Barrenjoey Lighthouse, circa 1881 - contractors and workers - courtesy AGNSW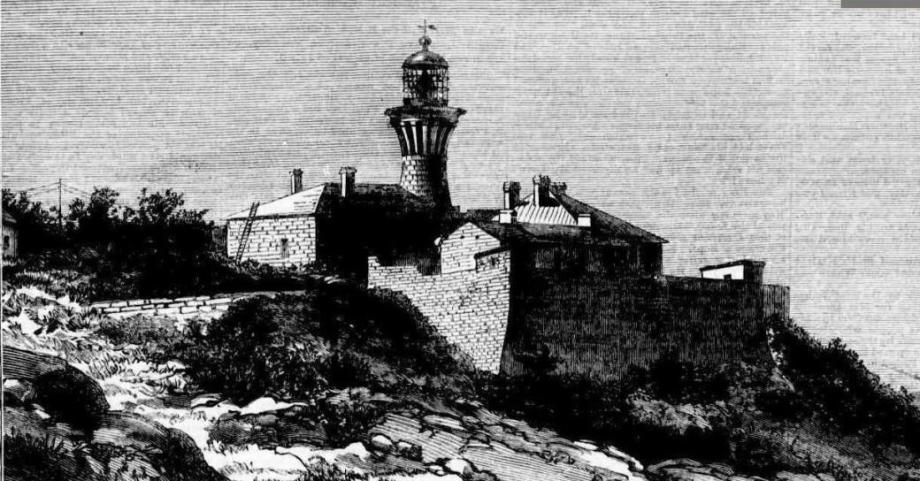 THE BARRENJUEY LIGHTHOUSE, BROKEN BAY.-OPENED ON MONDAY NIGHT. (SEE SHIPPING INTELLIGENCE.) THE BARRENJUEY LIGHTHOUSE, BROKEN BAY."OPENED ON MONDAY NIGHT. (SEE SHIPPING INTELLIGENCE.). (1881, August 6).Australian Town and Country Journal (Sydney, NSW : 1870 - 1907), p. 32. Retrieved from http://nla.gov.au/nla.news-article70958799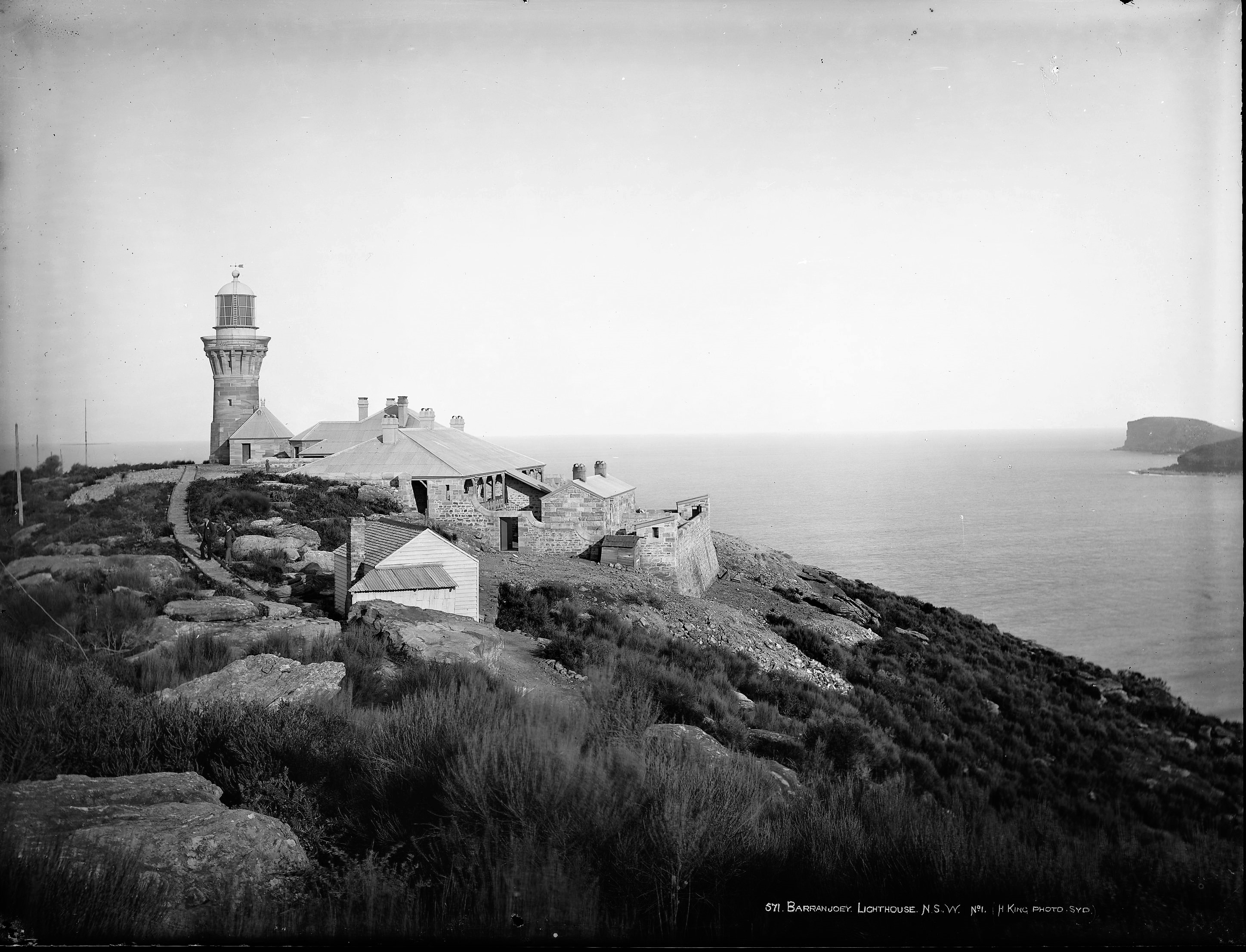 'Barranjoey Lighthouse
'
by Henry King,

circa 1881-

1888.
From Tyrell Collection, courtesy Powerhouse Museum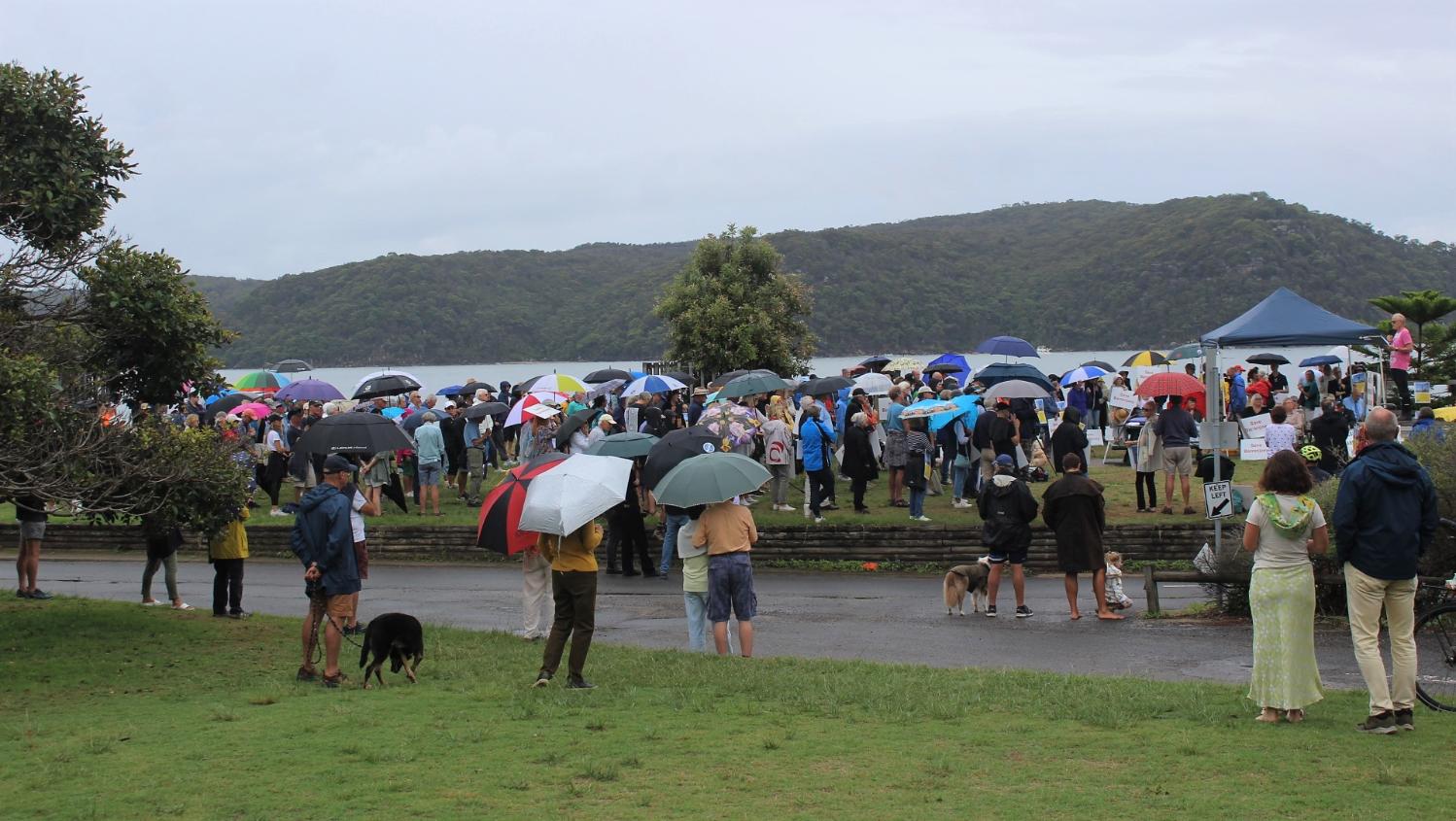 Barrenjoey Headland - a few More Pages + reports