July 21 - 27, 2013: Issue 120
Barrenjoey Headland Proposals - Submissions Period Extended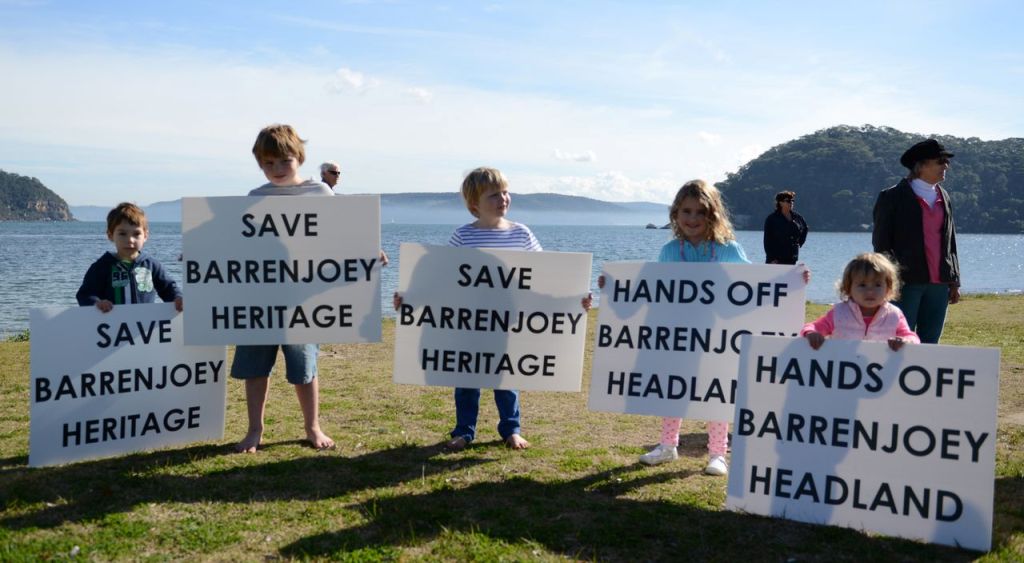 The Future of Pittwater's Barrenjoey Headland. Photo by Mike O'Flynn, 2013.
The Consultation period and acceptance of submissions on the proposed ammendnments to the Plan of Managment for Barrenjoey headland has been extended on Friday 19th of July due to a few problems on the National Parks and Wildlife page pertaining to this. Local groups are urging all in Pittwater who do not want to see commercial development take place on this iconic green headland to send a submission in. It does not have to be wordy, articulate or citing reference points beyond straight to the point meaning.
A simple "I do not want Barrenjoey Headland, its heritage structures and its environs to be commercialised or modified" will suffice. It is numbers that count at this stage, awareness that residents and visitors are aware that this remaining 'as it was' heritage light-station may not be kept by its present keepers. Submissions and the consultation period will now close on July 24th.
We attended the Barrenjoey Rally last Sunday, 14th of July, 2013, and have compiled key points from those who spoke for those who could not attend, and for the record, HERE Our Pictorial this week features scenes from this family rally.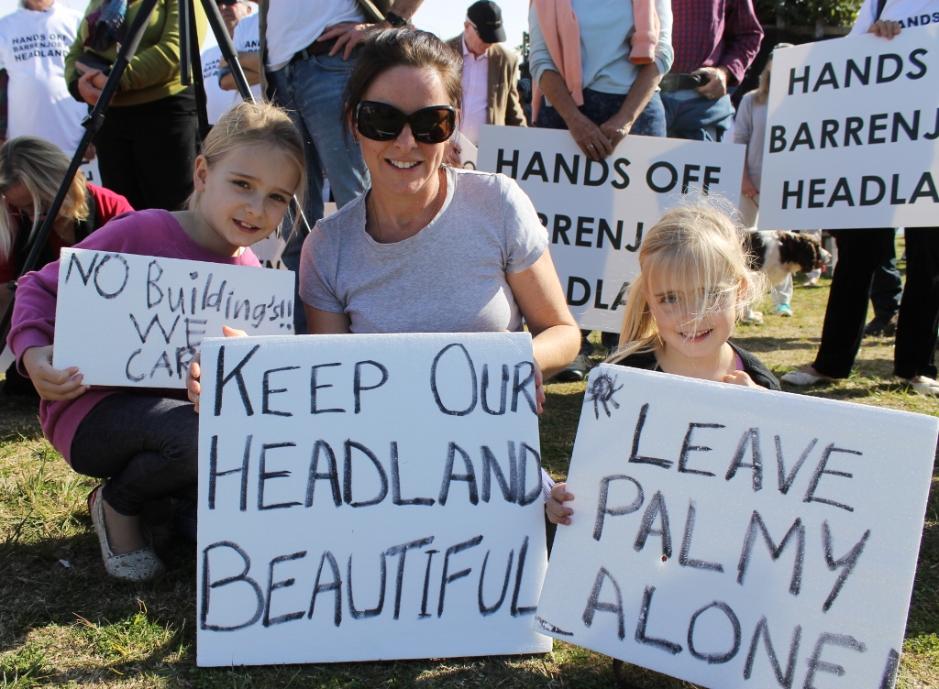 Sienna, (7 years old), Michelle and Matilda, (5 years old) Smith. Photo by A J Guesdon, 2013.
Enliven Pittwater Launched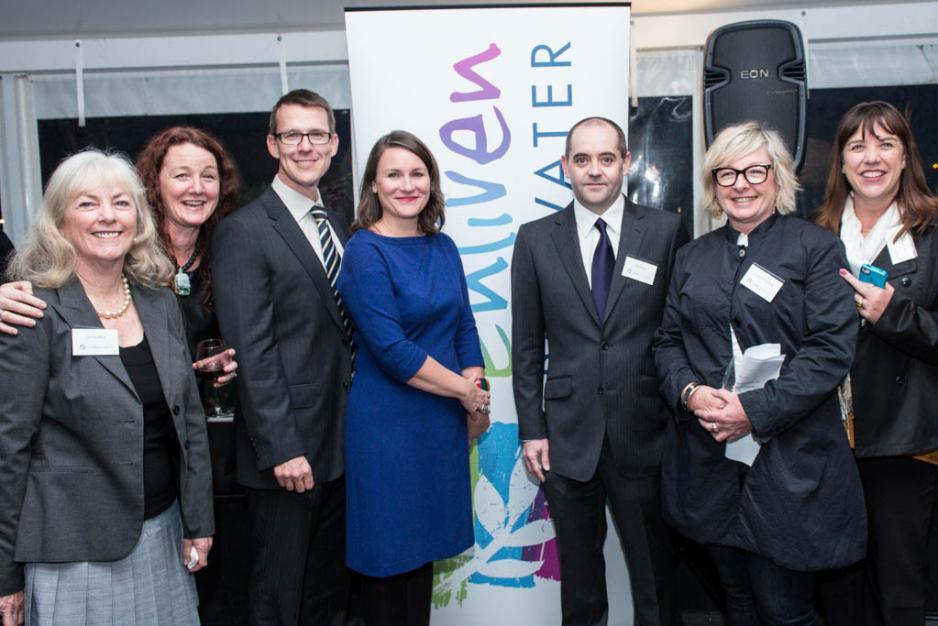 Cr.s Kay Millar and Kylie Ferguson, Mark Jones, Melinda Hewitt, Dale Cohen, Cr.s Jacqui Townsend and Julie Hegarty. Photo by Michael Mannington, 2013.
On Friday evening we attended the launch of Enliven Pittwater, a project that aims to energise our village and town centres with more markets, cultural and recreational events. This vision recognises the important role in the community's social, cultural and economic life our centres play and seeks to engage all residents and local businesses to become part of enlivening Pittwater! This is very exciting... full report HERE