May 13 - 19, 2012: Issue 58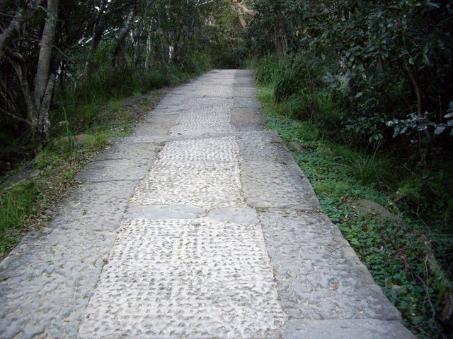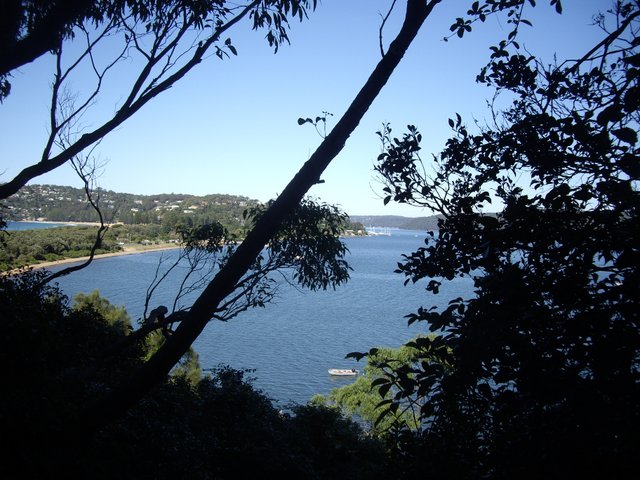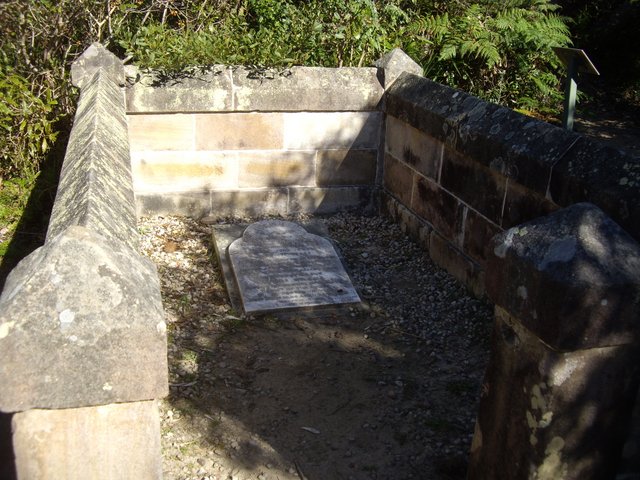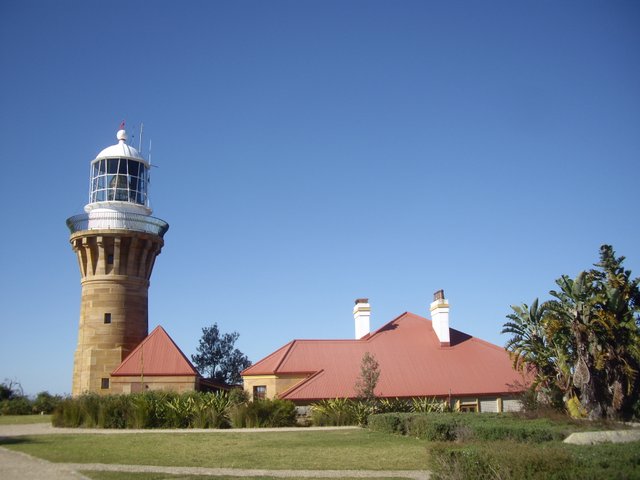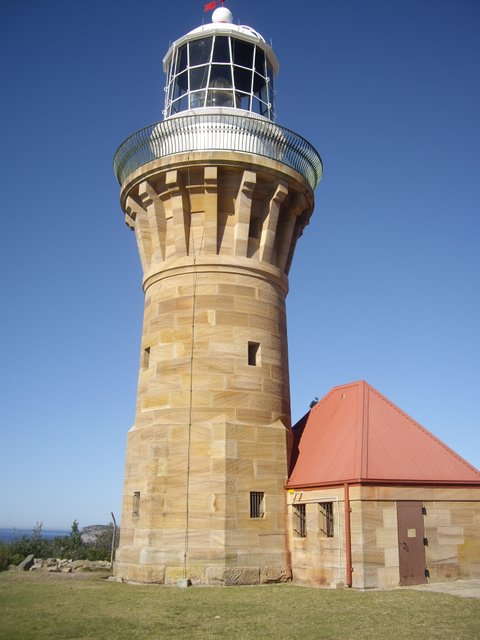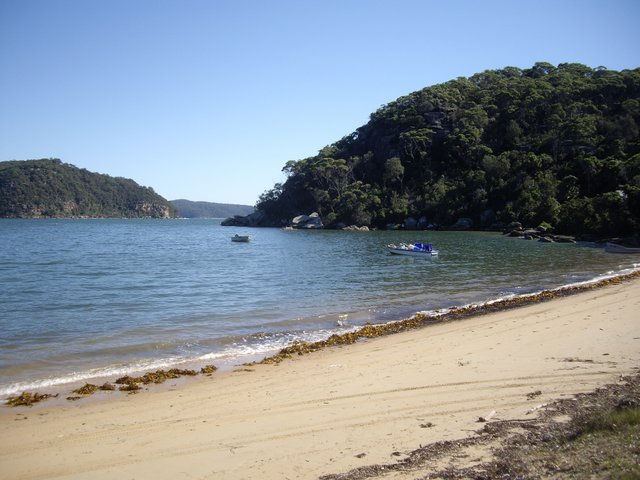 Images and Words Copyright Geoff Clarke 2012. All Rights Reserved.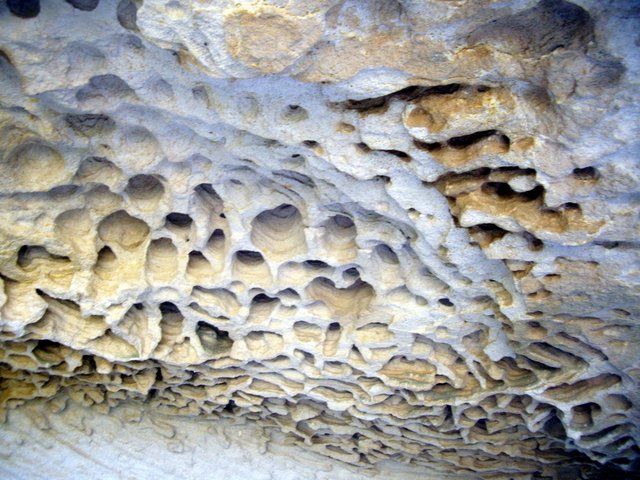 Barrenjoey Lighthouse Walk
by Geoff Clarke
Wednesday May 9th was such a glorious Autumn day I decided to walk up to Barrenjoey lighthouse.
The original service track has been 90% refurbished which makes the walk easier although I did notice it seemed steeper than six months ago. Maybe that has something to do with advancing years!
The track starts behind the Ranger's house which is on the site of the Customs Station built in1843 to check on smuggling activities. The length of the track is about 700 m and about half way up are great views looking south over the peninsular with the ocean on one side and Pittwater on the other.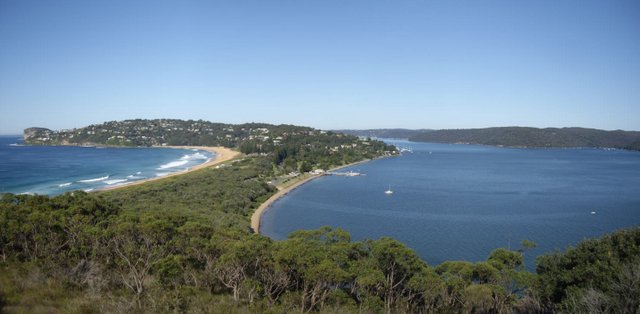 There are glimpses of the lighthouse on the way along the track. About 70 m from the top the track reverts to its original rough surface. National Parks are awaiting funding to finish their track upgrading work. The lighthouse then comes into view dominating the vista. This handsome structure was constructed with Nepean sandstone and completed on July 20 (my birthday!)1881.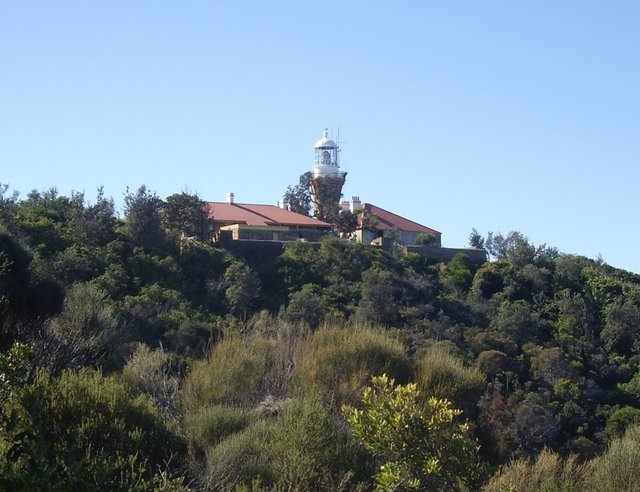 It was interesting for a Master Mariner to be close to a lighthouse instead of viewing from afar!. To the east of the lighthouse is the grave of George Mulhall the first keeper. Further to the east is stone monument on the site of the Stewart Towers which were wood fired structures which served as warning beacons for shipping and were eventually replaced by the present structure.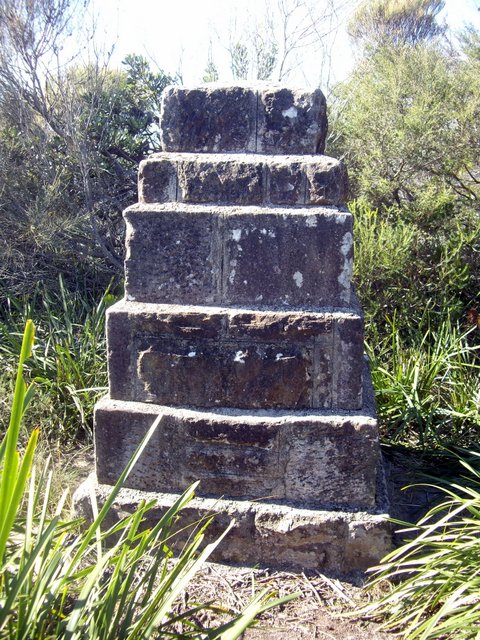 From the open grassy area by the lighthouse there are expansive views north to Putty Beach, Maitland Bay and Third Point -one of Cape Three Points points. To the north west lies Lion Island.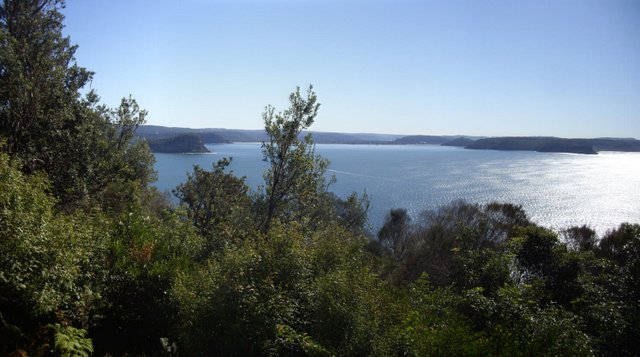 It is interesting, and a relief to find pristine bush with no introduced weeds.
The walk down was via the Smugglers Track, which was convict built to enable a lookout to ascend to the summit to keep a watch for smugglers ships entering Broken Bay.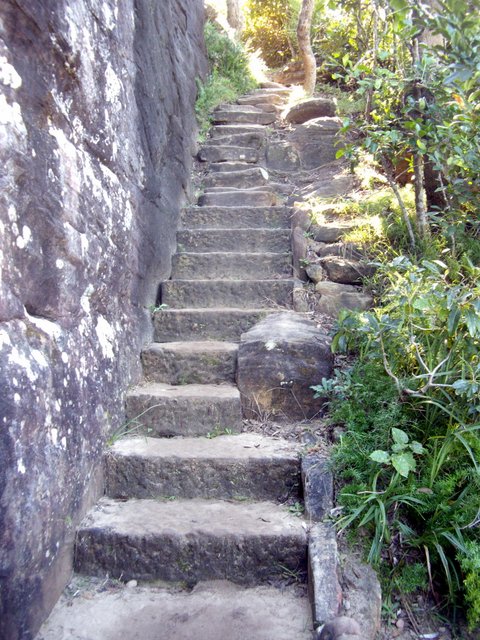 This track is a wonderful memorial to what must have been very difficult track clearing and stone cutting. Some of the steps are actually cut from solid rock. A little way down is a wind weathered sandstone cave. Nearing the end of the track there is a great vista of the sand dune and bluff at north Palm Beach.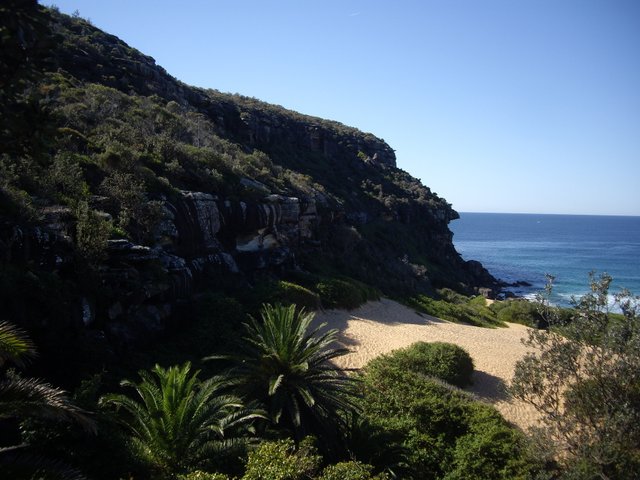 I enjoyed this interesting walk and can commend the experience to all that enjoy a walk in this beautiful part of Australia.
Geoff Clarke Profile Geoff Clarke's Avalon Sunrises I and II