December 11 2022 - January 14 2023: Issue 566
Plan to commercialise Barrenjoey Lighthouse precinct on timetable to be pushed through prior to 2023 State Election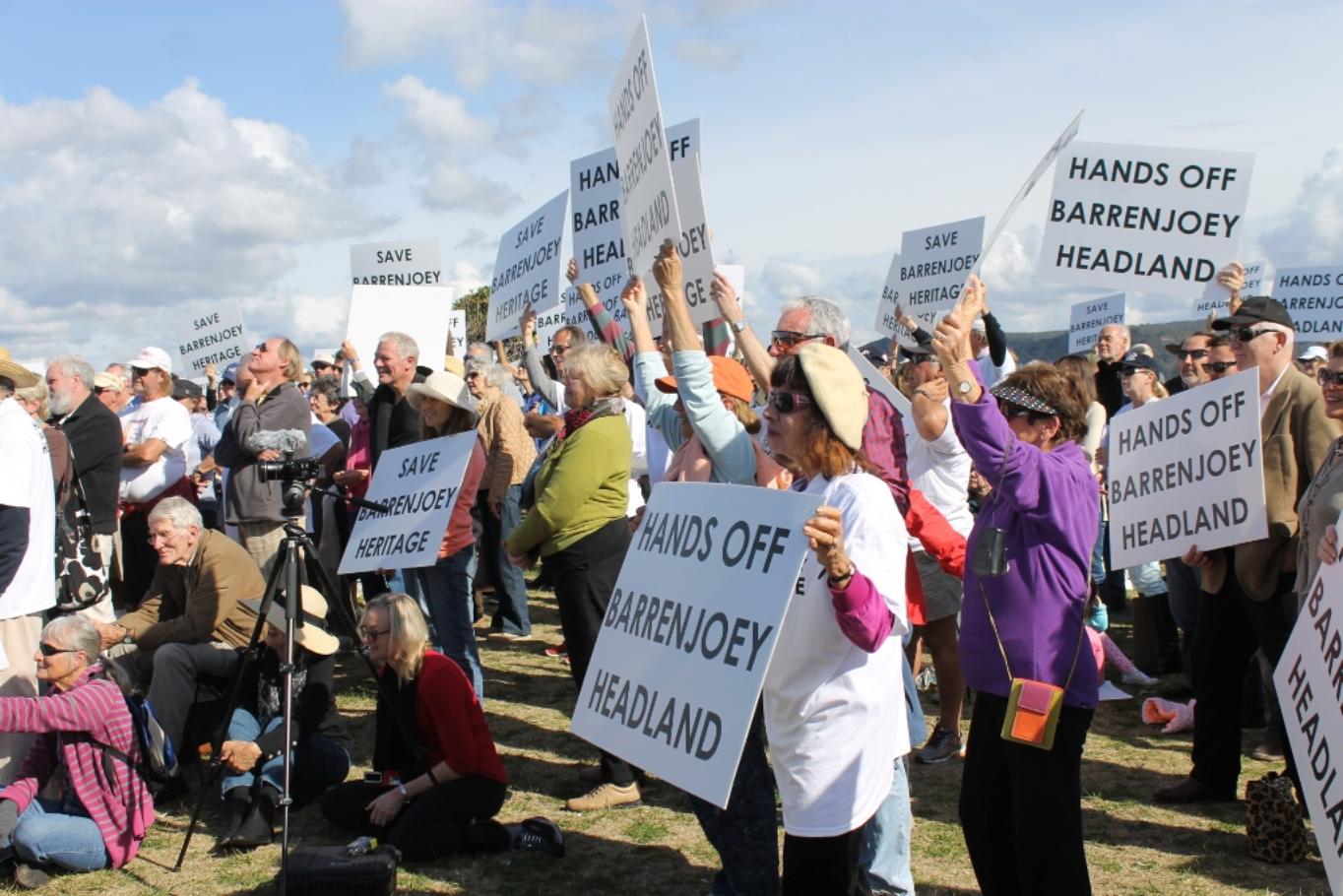 The Palm Beach Whale Beach Association recently met with NPWS to express the opposition the community has for the proposal to commercialise the precinct. They were not given any assurance that this would not be proceeded with. In fact, PBWBA members at the meeting came away with the opposite impression.
Around 400 submissions have been made to the 2022 'Ku-ring-gai Chase National Park and Island Nature Reserves Draft Plan of Management' although NPWS staff could not state how many were made about the proposal for Barrenjoey.
NPWS also stated they would remain in charge of hiring out the premises once permission to proceed with their plans were approved, although, in every other case of a NSW Lighthouse being turned into premises for commercial accommodation, commercial licenses calling for tenders are announced and the places farmed out to contractors and these are soon placed in charge of the premises. All of these contracts exclude the public, apart from a required all access two weekends annually in some cases, and are essentially a privatisation of what is a public asset.
The Association was informed that NPWS will submit a report to the NSW Heritage Minister, Manly MP James Griffin in January 2023. The Minister considers the plan, submissions and advice, makes any necessary changes and decides whether to adopt the plan under the National Parks and Wildlife Act 1974. Once a plan is adopted, it is published on the NPWS website, and key stakeholders, including those who made a submission on the draft plan, will be notified.
It is likely there is a push to have this ratified prior to the 2023 State Election, as is evolving in other plans the incumbent state government has lately tabled and to which communities across the Sydney Basin have raised fierce objections. Proposals which are opened for 'feedback' are not been substantially changed in response to clearly enunciated concerns and mass amounts of objections. They are simply approved as though the first opportunity to do so was actually a statement of intent.
President of the PBWBA Prof. Richard West AM stated the Association presented a strong case that the Assistant Lighthouse Keepers cottage is the most historic building in Pittwater, still in its original state, and part of the heritage of the area. Changing it to insert a kitchen and bathroom and whatever else would be required to make it viable as commercial accommodation would be tantamount to vandalism.
''This site should be kept as it is. Access for all people all the time is a fundamental aspect of our publicly owned buildings and sites.'' Prof. West said
The government should remain mindful there was a major rally held in 2013 in Governor Phillip Park which spoke loudly against the proposal. There is nothing to suggest the Pittwater community, or supporters from further afield, have changed their view.''
The proposal is the fourth time the state government has presented a plan to 'repurpose' the historic precinct since 2013.
The Discussion paper on Leases, licences and consents - 1.4MB explained that 'Commercial activities in parks are managed according through one of the following types of agreements' and listed examples, including the first in this list as;
' A lease: a formal agreement between NPWS and an entity for ongoing exclusive rights to occupy and use land or a facility for five years or longer (even if that use is not 24 hours a day, seven days a week)'.
This paper asked 'What commercial visitor services and events would you like to see offered in the park?'
On September 23rd, as public schools commenced their Spring holiday break, the Ku-ring-gai Chase National Park and Island Nature Reserves Draft Plan of Management public consultation. Feedback closed November 2022 - with two documents which state 'the Barrenjoey Head Lighthouse buildings are being considered for adaptive reuse for visitor accommodation and other community uses'.
The Document states that Barrenjoey Head has been connected to water and sewer mains - the concept plans for an amenities building, released for feedback until May 2nd, 2022 stated in answer to its own question;
What's happening with the lighthouse and keepers quarters?

''The lighthouse is open for guided tours. There are no plans to change the existing use or increase access to the lighthouse or historic buildings on the headland.''
However, page 7, Table 2 of the 2022 the Ku-ring-gai Chase National Park and Island Nature Reserves Draft Plan of Management states, the follow-on from those 2019 discussions papers, states;
Building Barrenjoey Head - Potential new or additional use:

Lighthouse Keeper's Cottage; NPWS and/or community use, including visitor tours

Assistant Lighthouse Keeper's Cottage; NPWS and/or community use or visitor services (e.g. short-stay visitor accommodation, visitor tours)

Boatman's Cottage; Staff, caretaker or short-stay visitor accommodation
The Basin's Beechwood Cottage, currently used as a Group function venue, is also listed for a 'Potential new or additional use'; community and/or visitor services (e.g. short-stay visitor accommodation, hospitality venue1) 1 means a Hospitality venue, a café, kiosk or restaurant. The Basin House, currently used as a NPWS Staff office, functions and tour operator use, is also proposed as 'Additional visitor services such as short-stay visitor accommodation'.
The Basin also has a proposal for Mobile recreation equipment hire operators; 'Licensed mobile equipment hire at various locations where equipment hire is not currently provided (e.g. mountain bikes or paddleboards).

The document also proposes; 'Mobile food and beverage operators - Licence mobile operators at sites which don't currently offer these services'.
In regards to mountain bikes, there is also a proposal in the document which states, 'New tracks and trails - Assess new shared-use trails for horse riding, mountain biking and bush walking.'
In August 2020 Pittwater Online News forwarded to the NPWS footage of a wallaby being run over on an illegal bike track at Ingleside. There has been no reply - as yet.
The Northern Beaches Councils' 'Open Space and Outdoor Recreation and Action Plan' sought feedback in August 2022, with most of this document focused on the council's proposal to formalise illegal mountain bike tracks in our area, including those in Ingleside Reserve and adjacent National Parks areas, along with local open green urban spaces, such as Whitney Reserve at Mona Vale and Trafalgar Park at Newport.
Council staff have recommended that document be approved at the forthcoming December 13 2022 meeting. The 'community engagement' report that accompanies this is filled with residents objections but the document has not been modified in response to that feedback, and the staff report states residents are mostly 'supportive' of the plan.
It is understood the Palm Beach Whale Beach Association will update the community in mid January 2023, once they are aware what's next.