November 9 - 15, 2014: Issue 188
Bilgola SLSC's Clean Sweep in Round One of Boat Premiership and Launch of the Anthony O'Toole Surfboat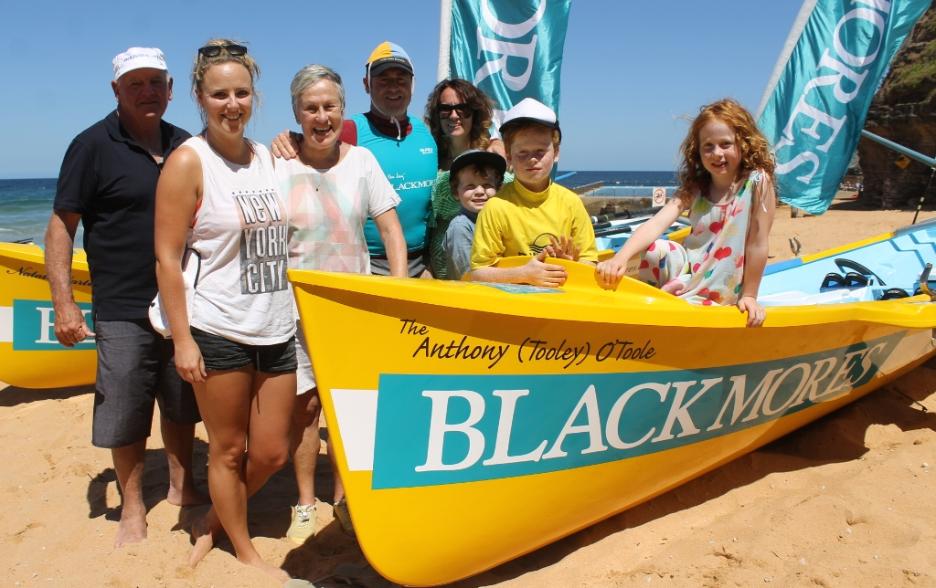 The O'Toole Family at Bilgola SLSC - three generations of surf lifesaving - Anthony is at back in Bilgola cap. A J Guesdon picture.
Four Divisions out of six were won by Bilgola SLSC boat crews yesterday (Saturday 8th of November) in the opening round of the SLSSNB 2014-15 Boat Premiership, three of these crews with Don McManus as sweep while Benny Gill steered the Bilgola Bennys into first place in the Under 23 Mens. This was also the first carnival for Rick Millar sweeping for Manly with solid thirds by end of the racing yesterday. The Collaroy Krakens took out the Under 19's division and Palm Beach Pearls triumphed in the Under 23 Women's.
At the end of the carnival guests and members of Bilgola Beach SLSC gathered to launch a brand new surfboat – the Anthony O'Toole, named for one great rower, with a long list of medals to his name, who has been a member at Bilgola since a Nipper and whose children and father are also Members – another multi-generation surf lifesaving family.
An insight into Anthony's long and successful career in surfboats how this newest surfboat for Bilgola came about from Caroline Blackmore HERE
Results and some of the action from yesterday feature in this week's Pictorial.
Poppyman at Gallipoli Centre Narrabeen for Remembrance Day - 11.11.2014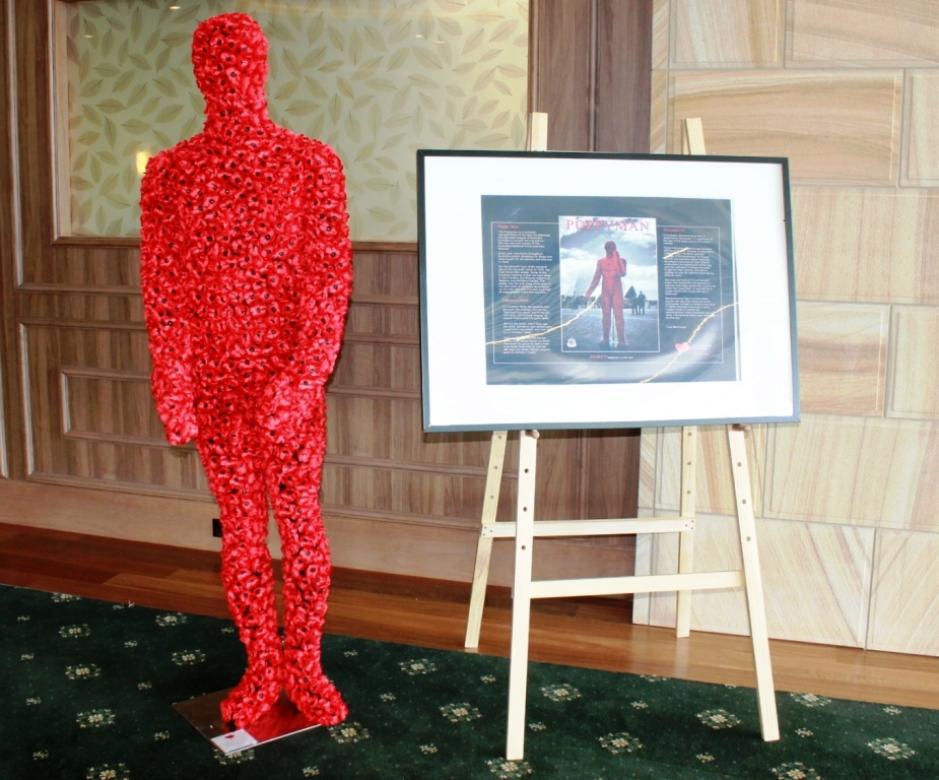 Poppyman at Gallipoli Centre - War Veterans, Narrabeen - picture by A J Guesdon, 2014.
The Poppy Appeal runs each year in the lead up to Remembrance Day to honour all who fell in times of war. During the First World War, red poppies were among the first plants to bloom in the devastated battlefields of northern France and Belgium. In soldier's folklore, the vivid red of the poppy came from the blood of their comrades soaking the ground, making the poppy symbolic of the bloodshed in trench warfare.
The Poppy was chosen as the emblem of remembrance after Canadian military physician, John McCrae wrote the moving and powerful poem In Flanders Fields. John McCrae is popularly believed to have written the poem on May 3rd 1915 after he witnessed the death of his 22 year old friend, Lieutenant Alexis Helmer the day prior. The poem was first published on December 8 of that year in the London based magazine, Punch. To this day, the poem remains one of the most memorable war poems ever written. It is a lasting legacy of the terrible battles of the Ypres salient in the spring of 1915.
The Poppy Appeal contributes significantly to the fundraising work of the RSL. The largest fundraising activity of the Appeal is the sale of poppies beginning in late October each year. Poppies are available in various denominations from $1 to $50 and the money raised is used to assist both current and former serving members of the Australian and Allied defence forces and their dependents when in need.The RSL encourages all Australians to purchase a poppy and 'Remember in November.'
This Issue we have a very special Profile of the Week - the Veterans Centre Sydney Northern Beaches. Founded in March 2013, the Veteran's Centre Sydney Northern Beaches was opened in the new Gallipoli Centre at the War Veterans' Village, Narrabeen, to help former and current defence personnel and their dependants get the financial and emotional support they are entitled to.
We are also running a page on the HMAS Sydney's battle against the RMS Emden, 100 years ago today, on November 9th, 1914 this week, the Royal Australian Navy's first battle at sea - one for young and not so young alike.
Our MP for Pittwater, Rob Stokes, presented the Warringah Rugby Club's President Phillip Parsons with a United We Stand recognition certificate this week - details and link to article this page.
This Remembrance Day, please pause for a minute's silence at 11am for all those who have fallen and all who serve still - Australia still has sons and daughters, fathers, brothers, mothers and sisters who are serving here and overseas to protect ourselves and people they may never meet.
SHOROC Awarded Highest Honour in Planning Excellence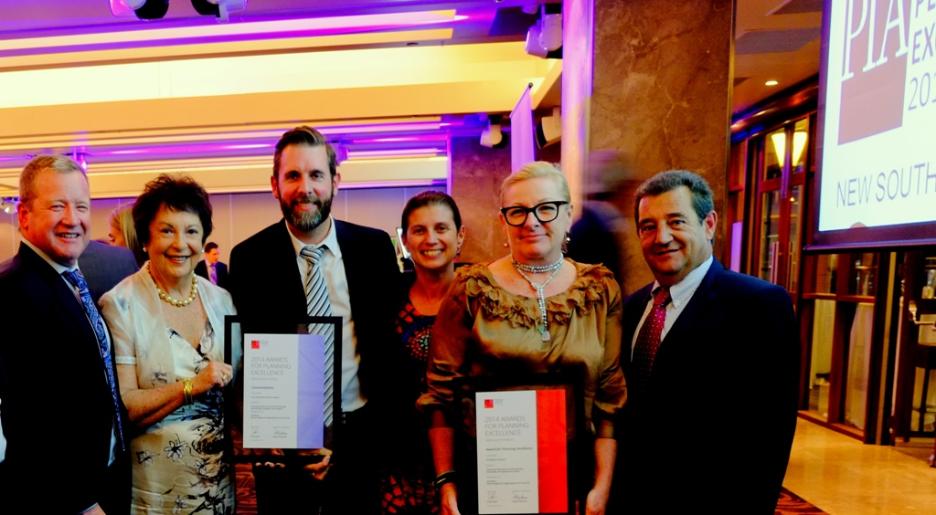 PIA President's Award for Planning Excellence and Commendation in the Hard Won Victory for Planning, Advocacy and Partnership Delivering Transport and Health - (L-R) Mark Ferguson, Cr Jean Hay, Ben Taylor, Veronica Lee, Cr Jacqueline Townsend and Cr Jose Menano-Pires.
The highest honour for excellence in NSW planning has been conferred on Manly, Mosman, Pittwater and Warringah councils, with SHOROC awarded the 'President's Award' by the Planning Institute of Australia (PIA) at its annual gala ceremony on Wednesday evening (5.11.2014).
The award, along with a commendation in the 'Hard Won Victory' category, was for SHOROC's Shaping Our Future strategy together with the advocacy and partnership with the NSW and Commonwealth governments, which has resulted in over $1 billion investment in health and transport infrastructure for the region.
More HERE
Warringah Rugby Club Signs Up To United We Stand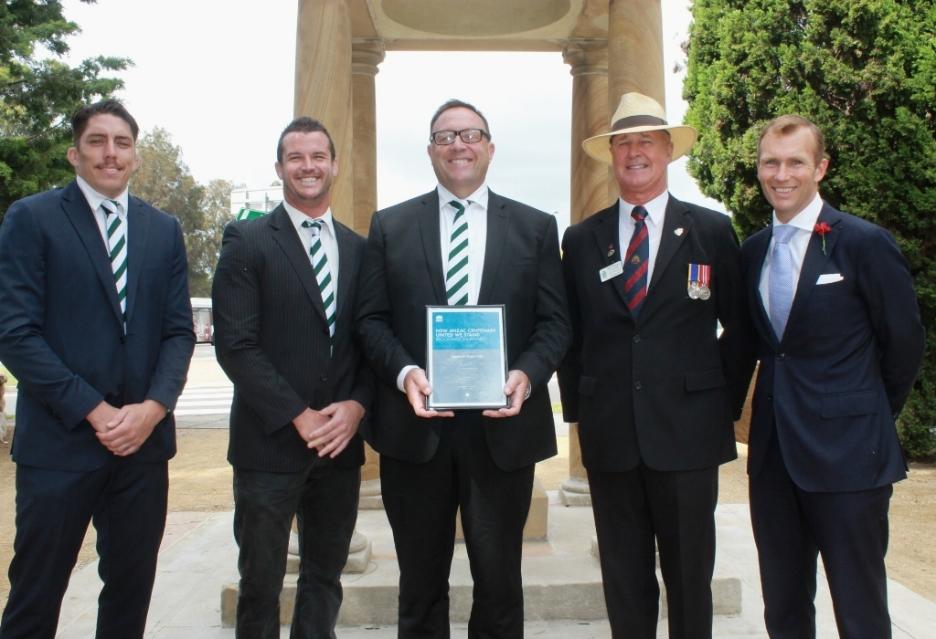 Left to Right - Luke Holmes (General Manager and Captain), Haig Sare (Head Coach), Phillip Parsons (Club President), Michael Carrodus (Pittwater RSL Sub-Branch Vice President) and Rob Stokes MP - A J Guesdon picture.
Member for Pittwater Rob Stokes commended Warringah Rugby Club for signing up to United We Stand, a NSW Government initiative which encourages sporting clubs to participate in local Centenary of Anzac activities.
Mr Stokes, who presented the Club's President Phillip Parsons with a recognition certificate at the Mona Vale War Memorial on Thursday 6th of November, commended the club for its commitment to honouring local diggers.
The Warringah Rugby Club is affectionately known as the 'Rats' in honour of the WW2 Rats of Tobruk Army Unit, and the club believes that, similar to the Army Unit, to give up in the face of adversity is never an option. The club maintains a friendship with the 'Rats of Tobruk Veterans Association' and their legacy is honoured by a memorial at the southern end of Pittwater Rugby Park.
James Spithill - ISAF Sailor of the Year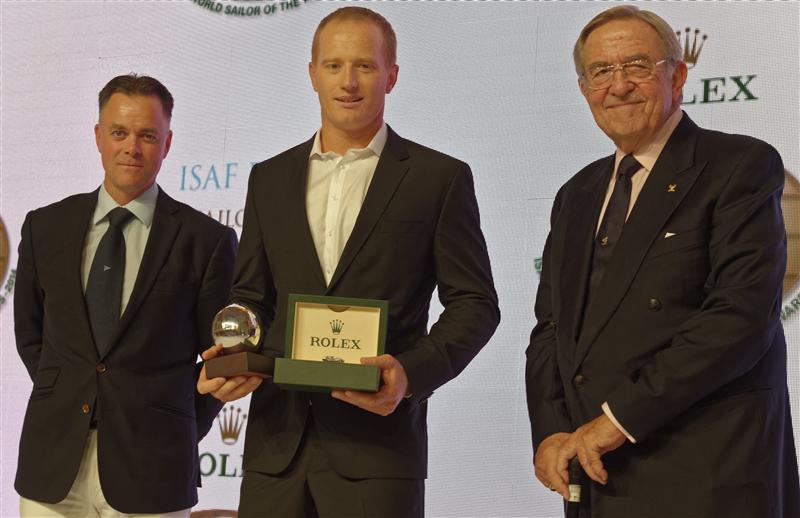 From left: Joel Aeschlimann, Rolex SA; James Spithill, male winner; HM King Constantine.
ORACLE TEAM USA skipper Jimmy Spithill and RPAYC Club Member was presented with the 2014 ISAF Rolex World Sailor of the Year (male) award at a ceremony in Palma, Spain on Tuesday evening (November 4th).
The award came as recognition of the magnificent comeback Spithill presided over as the skipper of ORACLE TEAM USA during the 2013 America's Cup. Down 8-1, on match point, Spithill and his team won eight consecutive races to retain the America's Cup 9-8 over Emirates Team New Zealand.
More HERE
Killing Our Trees Is Killing Ourselves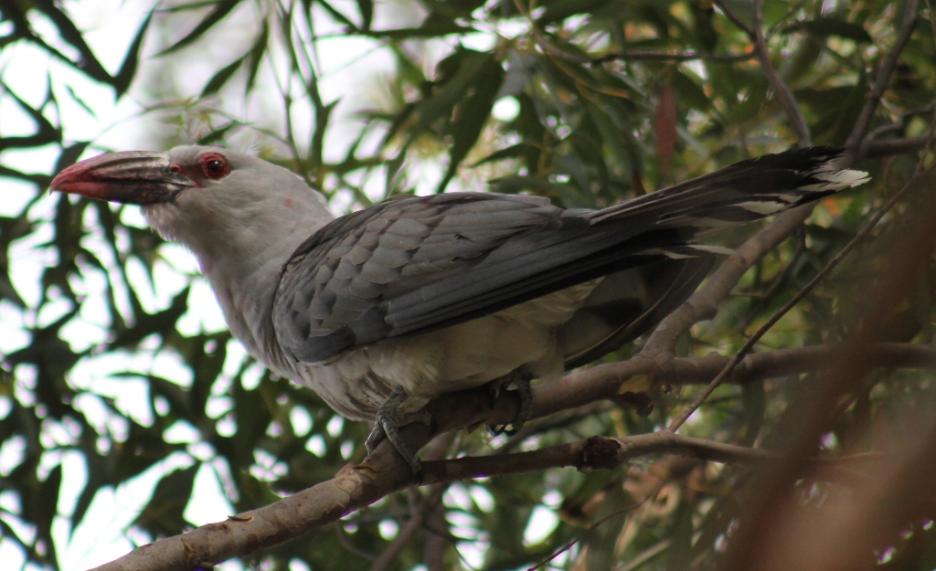 Channel-billed Cuckoo (Scythrops novaehollandiae) - photographed in a Pittwater Eucalypt this week - AJ Guesdon picture.
Shortly after the RFS 10/50 Vegetation Clearing Entitlement Code of Practice was introduced in August we began being inundated by stories from Pittwater residents on the felling of trees that Captain Cook may have seen on his first visit. People have related the experience of their grandchildren crying as a tree they, their children and then this third generation loved and enjoyed - for the birds they brought, for they shade they provided - was heard to fall to the ground - not a noise anyone ever forgets.
On September 30th RFS released a media statement regarding modifications. The changes were:
The 10/50 entitlement area for Category 2 Bush Fire Prone Land is now 150 metres, reduced from 350 metres
Councils will have the ability to reclassify smaller parcels of vegetation from Category 1 to Category 2 therefore reducing the entitlement area.
The 10/50 Code was introduced to help people protect their homes against bush fire after the devastating fires of 2013 in which homes and lives were lost.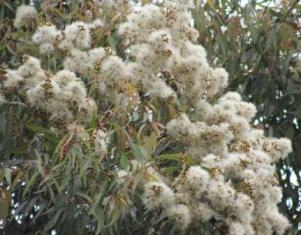 Having survived the 1967 Black Tuesday fires in Tasmania, which roared around our then home in Hobart, filling every room with black smoke, was unstoppable for three hours, with the loss of 62 souls and a further 900 injured and over seven thousand homeless, we remember that Hobart was not filled with trees. The fact is, you cannot stop that kind of fire - it was dry conditions following a period of growth that increased fuel and fires fanned by strong winds that brought the Apple Isle to her knees and bring a lump to the throat - still.
The 10/50 Code is based on self assessment and in Pittwater we are finding trees are being felled for other reasons - to improve views, prepare for a development application, or simply to 'get rid of annoying leaves'.
It is causing division within our community - neighbours who had previously amiable relationships will, in some cases, never speak to each other again. Species which are protected within Pittwater because they are now rare are removed without a nod towards these regulations. These trees are iconic to our area - their loss is a loss to us all - people, birds, native animals - the next generation.
People have spoken of 'waking to the sound of chainsaws', or 'the chainsaws never stop lately', or a lingering 'bereft' feeling.
Individuals and Pittwater community groups agree that this one-size-fits-all approach is wrong for suburban areas such as ours, where Pittwater Council and the Rural Fire Service already manage bushfires well. Even though we are now in bushfire season, a reasonable discussion to stop the abuse of this Code for the wrong reasons, would be of benefit to all.
Especially our glorious trees.
AJG - Editor, Pittwater Online News.
__________________________________________
PLEASE join our protest at Rob Stokes' office 1725 Pittwater Rd, Mona Vale, next to Rock Lily, 11am Monday November 10.
Show solidarity with other councils and encourage submissions. We want a MORATORIUM on clearing under the code pending a full review. Please sign this petition if you care for Pittwater's bush, trees, birds and animals. People are clearing for views and to circumvent DA requirements, not fire safety in Pittwater. - Pittwater Natural Heritage Association
Barrenjoey Rejuvenation Continues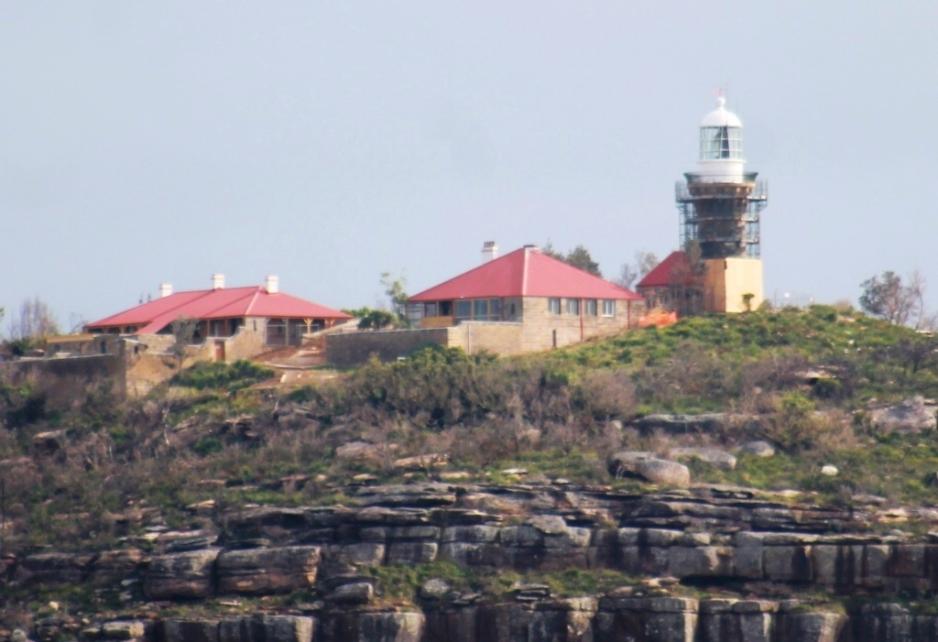 Barrenjoey Lighthouse - taken from south end of beach 4.11.2014 - picture by A J Guesdon.
"I am pleased to announce the NSW Government's $3.3 million investment will fund essential restoration work on Barrenjoey Lighthouse, which was built in 1881 and has stood against the elements for more than 140 years.
"They will restore the sandstone structure, clean away lichen and de-salinate areas of the tower where corrosive salt has built up." - Hon. Rob Stokes (24.10.2014).