Inbox and Environment News: Issue 372
August 19 - 25, 2018: Issue 372
Discovery Casts Dark Shadow On Computer Security
PHYSICIST APPOINTED AS CSIRO CHIEF SCIENTIST
Microfossils, Possibly World's Oldest, Had Biological Characteristics
Hubble Paints Picture Of The Evolving Universe
August 16, 2018

Astronomers using the ultraviolet vision of NASA's Hubble Space Telescope have captured one of the largest panoramic views of the fire and fury of star birth in the distant universe. The field features approximately 15,000 galaxies, about 12,000 of which are forming stars. Hubble's ultraviolet vision opens a new window on the evolving universe, tracking the birth of stars over the last 11 billion years back to the cosmos' busiest star-forming period, which happened about 3 billion years after the big bang.

Ultraviolet light has been the missing piece to the cosmic puzzle. Now, combined with infrared and visible-light data from Hubble and other space and ground-based telescopes, astronomers have assembled one of the most comprehensive portraits yet of the universe's evolutionary history.

The image straddles the gap between the very distant galaxies, which can only be viewed in infrared light, and closer galaxies, which can be seen across a broad spectrum. The light from distant star-forming regions in remote galaxies started out as ultraviolet. However, the expansion of the universe has shifted the light into infrared wavelengths. By comparing images of star formation in the distant and nearby universe, astronomers glean a better understanding of how nearby galaxies grew from small clumps of hot, young stars long ago.

Because Earth's atmosphere filters most ultraviolet light, Hubble can provide some of the most sensitive space-based ultraviolet observations possible.

The program, called the Hubble Deep UV (HDUV) Legacy Survey, extends and builds on the previous Hubble multi-wavelength data in the CANDELS-Deep (Cosmic Assembly Near-infrared Deep Extragalactic Legacy Survey) fields within the central part of the GOODS (The Great Observatories Origins Deep Survey) fields. This mosaic is 14 times the area of the Hubble Ultra Violet Ultra Deep Field released in 2014.




This image is a portion of the GOODS-North field, which is located in the northern constellation Ursa Major.

The Hubble Space Telescope is a project of international cooperation between NASA and ESA (European Space Agency). NASA's Goddard Space Flight Center in Greenbelt,

Maryland, manages the telescope. The Space Telescope Science Institute (STScI) in Baltimore, Maryland, conducts Hubble science operations. STScI is operated for NASA by the Association of Universities for Research in Astronomy in Washington, D.C.

Astronomers have just assembled one of the most comprehensive portraits yet of the universe's evolutionary history, based on a broad spectrum of observations by the Hubble Space Telescope and other space and ground-based telescopes. In particular, Hubble's ultraviolet vision opens a new window on the evolving universe, tracking the birth of stars over the last 11 billion years back to the cosmos' busiest star-forming period, about 3 billion years after the big bang. This photo encompasses a sea of approximately 15,000 galaxies -- 12,000 of which are star-forming -- widely distributed in time and space. This mosaic is 14 times the area of the Hubble Ultra Violet Ultra Deep Field released in 2014.

Credit: NASA, ESA, P. Oesch (University of Geneva), and M. Montes (University of New South Wales)
Funding For Dundundra Falls Reserve
Friday August 17th, 2018
Member for Pittwater Rob Stokes today announced Dundundra Falls Reserve at Terrey Hills has been awarded NSW Government funding to assist with the protection of its spectacular native bushland.
A grant of $77,505 has been provided under the NSW Government's Restoration and Rehabilitation Program to help preserve and enhance the reserve's native vegetation and fauna habitat.
Dundundra Falls Reserve covers 38 hectares of Crown Land and is carefully managed by an enthusiastic and passionate group of local volunteers and expert bush regenerators. The Reserve serves as an important natural buffer between the residential areas of Terrey Hills and Ku-ring-gai Chase National Park.
"Dundundra Falls Reserve is an enormously significant area of our community," Rob Stokes said today.
"The reserve is home to a variety of threatened flora and fauna species and two endangered ecological communities.
"The strategic location of Dundundra Falls Reserve, on the fringe of Ku-ring-gai Chase National Park, means it serves as an important line of defence against domestic stormwater runoff and noxious weeds.
"An enormous amount of work is carried out by local volunteers and bush regenerators to ensure this little-known yet spectacular area of our community is maintained and improved.
"I'm delighted the NSW Government is continuing to support the management and preservation of Dundundra Falls Reserve," Rob Stokes said.
_________________________
Bushcare Group details at: dundundrafalls.weebly.com
Future Of Our Marine Parks Secured
The Hon. Josh Frydenberg MP
Minister for the Environment and Energy
Senator the Hon. Anne Ruston
Assistant Minister for Agriculture and Water Resources
The Hon. Melissa Price MP
Assistant Minister for the Environment
The Senate has today endorsed the Turnbull Government's world-leading marine park management plans, securing the future of these incredible marine habitats for generations to come.
Today's important decision delivers certainty for all marine park users and confirms the protection of 2.3 million square kilometres of Australia's oceans which were never previously protected.
This brings all 60 Australian marine parks under protection - the second largest system of protected marine habitats in the world.
The plans strike the right balance between conservation, recreation and economic development and are based on a balanced, scientific and evidence-based approach to marine park management.
They were informed by extensive consultation including an independent review, numerous public forums and more than 130,000 written submissions.
The Australian Marine Parks management plans have been in effect since 1 July 2018, with people enjoying and using our marine parks as intended under the plans.
The plans deliver protection of our natural assets for future generations, while providing certainty and stability for those local communities whose jobs and livelihoods depend on our unique marine environment.
For the next ten years, these management plans will provide assurance for all marine park users around a range of conservation, economic and social activities and create opportunities for research, tourism and sustainable fishing.
Supporting the management of these marine parks for all Australians includes:
establishing advisory committees to guide protection of our unique marine environment for local and regional communities;

delivering assistance to affected commercial fishers to transition their business to the new operating environment;

grants to help marine users including recreational fishers as well as industries engage in marine park management; and

incentives to encourage uptake of vessel monitoring systems.

Federal Government Secures Savage Cutbacks To Australia's Marine Sanctuaries
Thursday 16 August 2018: Media release - Australian Marine Conservation Society
The Australian Marine Conservation Society (AMCS) says the slashing of marine sanctuaries by the Turnbull Government is a bad day for global marine conservation, as it represents the largest removal of environmental protection on Earth.
Australia's original network of marine parks was proclaimed by the Gillard Government in 2012. The marine parks were strongly supported by science and by Australians around the country.
The Abbott Government suspended those marine parks in 2013. The Turnbull Government then introduced new plans that today passed parliament, and have almost halved the protection provided in the original marine park plans.
The loss of protection is unequalled in Australian history. The total area removed from Australia's marine sanctuary network is over 35 million hectares, an area twice the size of Victoria, equivalent to revoking every second national park on land.
"When it comes to slashing protection for our oceans, the Turnbull Government is now the world champion," said Darren Kindleysides, CEO of the AMCS.
"This is not an accolade of which Australians will be proud, particularly when our seas are under so much pressure from climate change, pollution and unsustainable fishing.
"The cuts to marine icons around Australia are equivalent to removing every second national park on land, including one of our oldest sanctuaries at Lord Howe Island, a massive area off Ningaloo and the Kimberley, and worst hit – the Coral Sea – the cradle to the Great Barrier Reef, one of the last places on Earth where ocean giants still thrive.
"The Turnbull Government has ignored decades of science, the advice of the Government's own independent review, the wishes of local communities, and the voice of hundreds of thousands of Australians who have been consulted over the years when Australia's marine parks network was in development.
"When the drafts of these woefully inadequate plans were released last year, a stellar list of 1470 of the world's scientists rejected the proposed cuts. More than 80,000 Australians made a formal submission urging more protection, not less. This included over 16,000 recreational fishers around the country.
"The Turnbull Government has now stripped away marine sanctuary protection, exposing our oceans to more industrial fishing, more oil and gas development and more bycatch of protected marine species.
"Our oceans are under intense pressure and our government won't see it. Our ocean needs much more protection, not less.
"But it's not over. It's taken two decades of campaigning to get a national network of marine parks and we won't be giving up until our sanctuaries are restored. The Australian Marine Conservation Society will continue to campaign alongside the tens of thousands of Australians who have spoken up calling for these cuts to be reversed," said Kindleysides.
North Coast Shark Nets To Go - Now Let's Pull Them Down Across NSW Coast
Friday 17 August 2018: Media release - Australian Marine Conservation Society
AMCS welcomes the NSW Government's announcement today that it will remove nets from the NSW North Coast this summer following two net trials.
This is a positive step by the NSW Government, which responded to community sentiment about the toll on local marine wildlife. The DPI surveyed the north coast residents, the majority of which did not support another trial of the shark nets.
Shark nets are effectively fishing nets that are erected along beaches to entangle and drown sharks, but they mostly catch non target species such as dolphins, turtles and rays, many of which are threatened with extinction.
Shark nets were first erected in NSW in the 1930s, but technology and public sentiment have moved on since then. Shark nets are an outdated response to beach safety that has a high burden on our oceans, without actually protecting beach goers. Not only do shark nets and drumlines kill thousands of endangered marine species, they are also ineffective at protecting the public.
Evidence presented at the Senate Shark Mitigation Inquiry in 2017 showed that there is no statistical difference in the rate of shark incidents between netted and net free beaches.
Since 2016, NSW has killed 807 animals in the name of shark control. The recent Shark Meshing Annual Report showed that in the region between Newcastle and Wollongong, 403 marine animals were killed in the last year, including endangered sea turtles, dolphins and threatened sharks.
With shark nets due to go back in the water off Sydney beaches in the spring, it's time to rethink the whole program and investigate non-lethal alternatives.
The NSW Government is continuing the use of SMART drumlines in the north coast. While these drumlines are not intended to be lethal, AMCS has reservations about their use due to a lack of data on post release mortality for non-target species such as endangered hammerheads and grey nurse sharks.
AMCS supports non lethal options to such as education, drone surveillance and better resourced volunteer and professional life saving services.
As a species group sharks are in global decline, with a third of open water sharks listed as threatened. Sharks are considered 'keystone species', which means that as top predators, they are extremely important in maintaining the balance in marine ecosystems.
Entries Open For 2018 NSW Farmers Of The Year Award
NSW Minister for Primary Industries and outgoing NSW Farmers President Derek Schoen have announced applications for the prestigious NSW Farmer of the Year award have opened for 2018.
Speaking at the NSW Farmers Annual Conference today, Minister Blair said the award is both a celebration and recognition of farming excellence through the diverse range of enterprises across NSW.
"Our farmers represent some of the most innovative, industrious primary producers in the country and produce some of the highest quality food and fibre to be found anywhere in the world," Minister Blair said.
"The state's $15 billion primary industries sector is going from strength to strength under the stewardship of our farmers, who demonstrate drive and determination to run efficient, profitable and sustainable businesses."
Mr Schoen has served as a judge of the award throughout his Presidency and said the 2017 finalists represented the breadth of NSW's farming sector.
"From biodynamic, organic egg farming to a commercial cropping enterprise gaining efficiencies through environmental practices, from young guns through to farmers who have had a life-long commitment to farming excellence, the calibre of applications to the NSW Farmer of the Year award continues to be hugely impressive," he said.
"The award helps identify outstanding farmers who are pushing the boundaries within their industry and in farming generally, and recognises people with outstanding management skills who demonstrate a combination of innovation, profitability, sustainability and community involvement.
"I strongly encourage all farmers in the primary industries sector to enter to become the 2018 NSW Farmer of the Year."
The successful 2018 Farmer of the Year will be awarded $10,000, and finalists will receive $2,000.
The award is an initiative of the NSW Department of Primary Industries and NSW Farmers, with support from SafeWork NSW and Fairfax Agricultural Media.
The application process is now online, where you can both apply and nominate a farmer by visiting
www.nswfarmeroftheyear.com.au
with entries
closing 26 September 2018.
Long Reef Guided Reef Walks
Please find below the 2017 – 2018 timetable for guided walks of Long Reef Aquatic Reserve.
If you'd like to join us on a walk please contact me a couple of weeks before the walk date to make a booking. FREE GUIDED WALKS of Long Reef Aquatic Reserve with NSW Department of Industry & Investment Fishcare Volunteers will be held on the following date:
Dates for 2018
Sunday 9 September 2018 12:30pm – 2:30pm
Sunday 7 October 2018 12:30pm – 2:30pm
Sunday 4 November 2018 11:30am – 1:30pm
Sunday 9 December 2018 4:00pm – 6:00pm
Dates for 2019
Sunday 6 January 2019 3:00pm – 5:00pm
Sunday 20 January 2019 2:00pm – 4:00pm
Sunday 17 February 2019 1:00pm – 3:00pm
Sunday 17 March 2019 11:30am – 1:30pm
Sunday 7 April 2019 2:30pm – 4:30pm
Walks are held subject to weather conditions
Bookings are preferred.
Please email Wendy to book: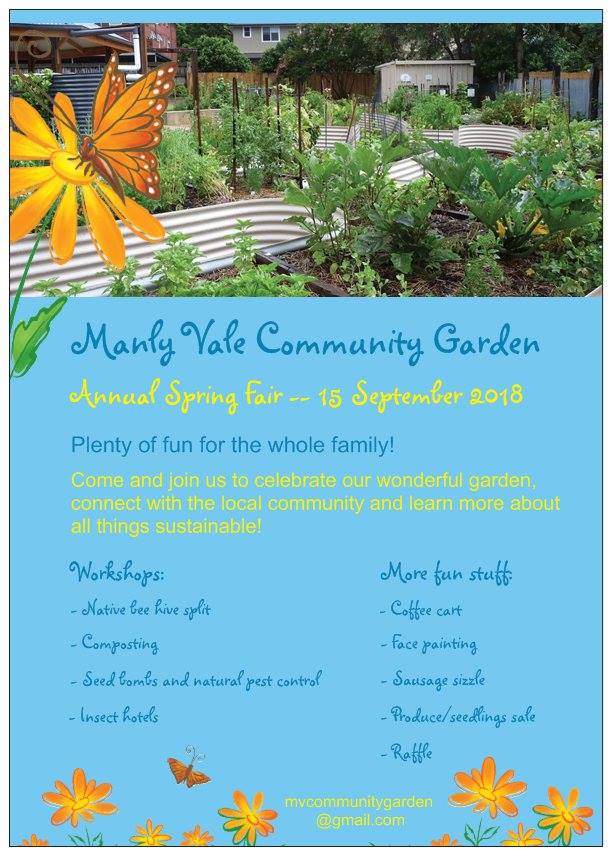 Katandra Season 2018
Open Days at Katandra Bushland Sanctuary are suspended for a few weeks as there was a hazard reduction burn around the yurt on Saturday July 28th. The last fire here was in January 1994, so it is overdue for a burn, which will really bring on the wildflowers in a couple of years.

Visit Katandra's
Profile
for more details and pop up and visit from August 12th.
Newport Community Garden: Working Bee Second Sunday Of The Month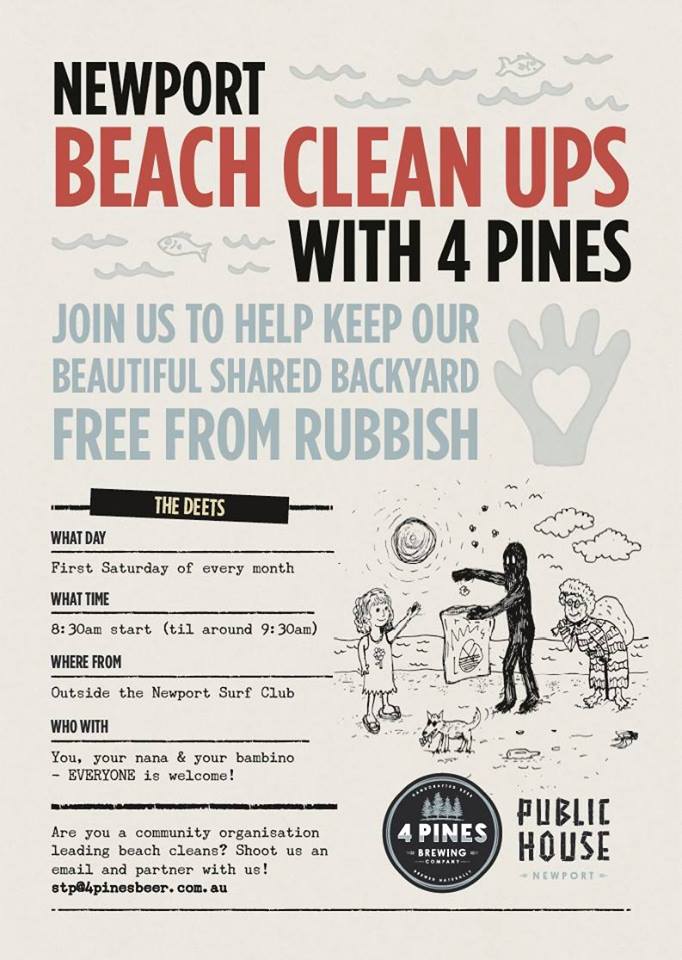 4 Pines Brewery Newport will be providing up-cycled malt bags from the brewery to store the trash and keep it from our shores.
Do you get a beer?
Absolutely! 4 Pines will hand out tokens to participants which will be redeemable for a fresh cold beer back at Public House.
Stony Range Spring Fair
Sunday, September 9 at 9 AM - 4 PM
Stony Range Regional Botanic Garden
810 Pittwater Road, Dee Why
Hosted by Stony Range Regional Botanic Garden and Australian Plants Society Northern Beaches Group
Join in the fun at the Stony Range 'Bush Dreaming Spring Festival Sunday 9th September 2018
Native plant sales and advice, displays and walks.
Children's activities, live native animals.
Sculptures, photographs, live music.
BBQ and coffee shop, home made cakes
10:30am is the official opening with Welcome to Country.
Cultivation advice from the members of Stony Range Botanic Garden & Australian Plants Society Northern Beaches Group.

Mona Vale Garden Club's 47th Spring Flower Show
Saturday, 22 September 2018 - 10:00am to 3:00pm
Everyone is invited to come to an exhibition of flowers, pot plants, vegetables, herbs and floral art.
There will also be sales of:
plants

white elephant goods

cakes

refreshments

Entry: Adults $2, children free
All profits will be donated to local charities.
Contact Information
Mona Vale Garden Club Inc
Name: Pauline
Phone: 0418 221 907
Ted Blackwood Hall
Cnr Jacksons & Boondah Roads
Warriewood NSW 2102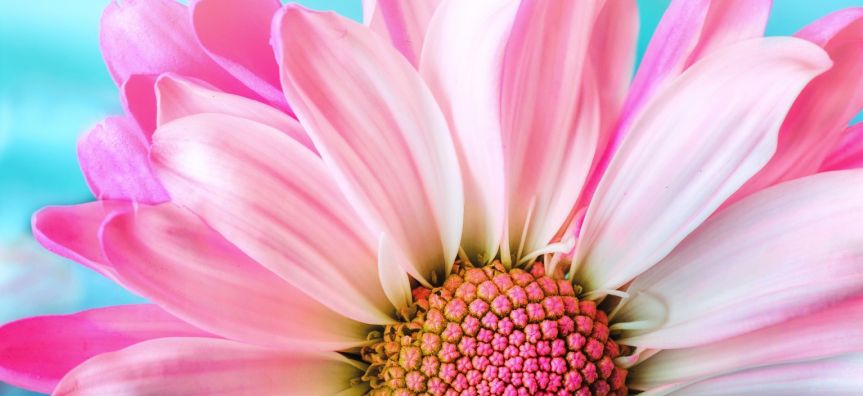 Bee Keeping Talk At Warriewood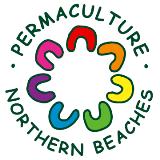 Thursday, September 27, 2018
At tonight's meeting hear about native and European honey bees and what PNB is doing as part of our bee program on the Northern Beaches of Sydney. Native bees are an important part of our biodiversity chain as well as a great source of nutritious honey.
Sydney has over 200 species of native bees many of which are solitary bees that require habitat in our gardens. You can also promote bees by providing a chemical free garden for them to pollinate. PNB has a program for selling native bees hives to supporters or program hives for free to community organisations.
More information on this and a lot more will be available on the night.
Paul Hoskinson is the bee team leader for PNB and also was a key driver in the setting up of the Northern Beaches Beekeepers Association.
'If bees were to disappear for the globe, humankind would have only four years left to live' Albert Einstein. Bees help us with pollination and are a vital part of our ecosystem. This will be a night not to be missed!
Doors open 7:15 pm at the Banksia Room, Nelson Heather Centre, 4 Jacksons Rd. Warriewood. All welcome, entry by donation. No need to book.
There will also be a swap table - enjoy honey tasting + bring along plants, books, pots to swap.
Organic teas and coffee available, bring a plate of food to share also.
PNHA Newsletter 76
Read about wild life in the 'Burbs - How to identify local owl calls, the Wing Tag project and PNHA's latest campaign news.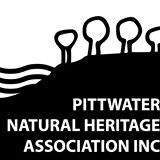 Friends Of Narrabeen Lagoon Catchment August 2018 Forum

Next forum: Creeks in the Catchment
7pm Monday August 27, 2018
Coastal Environment Centre, Pelican Path,
Lake Park Road, Narrabeen
Presenters: Staff members from Northern Beaches Council will outline the works needed to control erosion and protect
against flooding. Plus information about the bush regeneration projects in near creeks in the catchment.
Are you concerned about any of these issues?
* Water quality in creeks
leading to Narrabeen Lagoon
* Health of aquatic wildlife
* Creek flooding
* Blockages in creeks
* Erosion of creek banks
* Rubbish in creeks
* Weeds in riparian zones?
Bring your concerns and questions to the forum on August 27 and find out more about creek care from Council staff.
Entry is free but we ask for a donation to cover expenses.
Greening Your Home - Eco Retrofitting The Suburbs - Special Event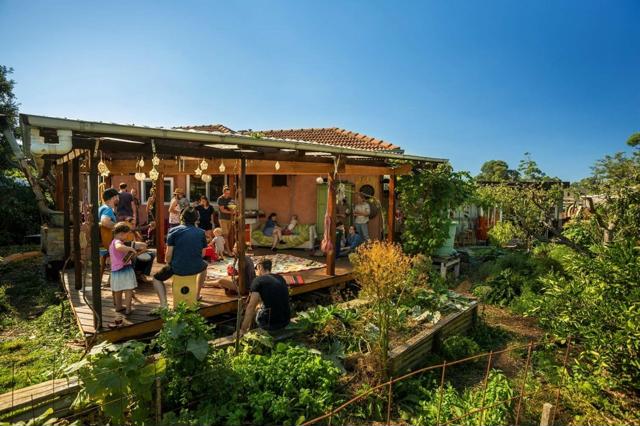 There's no need for a 'tree-change' or 'sea-change' - Permaculture has made a shift to the suburbs
An extraordinary evening is planned for up to 400 people at Dee Why RSL on Tuesday 9th October at 7pm.
'Our aim is to better equip residents of the Northern Beaches and beyond to live sustainably in the suburbs.' said Michelle Sheather, Permaculture Northern Beaches Green Home team leader. 'Over the last 18 months, PNB's Green Home project has run dozens of workshops, meetings and courses on organic living, sustainable building, clean energy and wise use of resources.'
The culmination of the project, made possible by a community grant from Northern Beaches Council, is the October 9 special event on Eco Retrofitting the Suburbs. The panel of speakers for one night only, is David Holmgren, Jo Gillies and Costa Georgiadis. The talks will show how ordinary Australians can downshift and retrofit their houses, gardens, and lifestyles to be more sustainable and resilient.
David Holmgren, is one of the founders of permaculture, a leading ecological thinker, teacher, respected writer and speaker. He promotes permaculture as a realistic pathway to sustainability and a powerful way of life. David's talk will introduce his best-selling new book RetroSuburbia - the downshifter's guide to a resilient future (2018) that empowers us to make positive changes to everyday actions extending from the household out into neighbourhood and wider community activity.
Jo Gillies is founder and director of Archisoul Architects in Manly. She has worked with clients across the Northern Beaches to design sustainable houses that suit our climate, region and lifestyle. Jo will speak on aspects of sustainable house design including passive solar, energy options and which materials can be used to lessen our environmental footprint. Design efficiencies for existing buildings and how do an eco-friendly retrofit will be discussed. Jo will show that good design principals can create a sense of community and soul for the household.
Costa Georgiadis has been the host of Gardening Australia, the ABC's iconic gardening show, since 2012. He is a landscape architect who has a passion for plants and people. For Costa, soil and water are central to absolutely everything. Costa has written the forward for the book 'Don't be afraid to throw open RetroSuburbia on any page at any time and dive into the possible …' says Costa.
Come along to be part of this great evening.
A donation of $5 is recommended as entry fee.
The talk night will be during the school holidays, older children and teenagers are most welcome with an adult. A raffle with prizes of eco products and a copy of David's book will be held on the night.
Permaculture is a design system for sustainable living in your home, garden and lifestyle. It originated in Tasmania in the 1970s with co-founders Bill Mollison and David Holmgren and is now practiced worldwide. The word is the merging of permanent/sustainable and culture.
Curl Curl Lagoon: Looking Up - Blue Water And Blue Sky - Looking Down: A Tide Of Rubbish And Plastic Bottles
Photos courtesy Adriaan van Der Wallen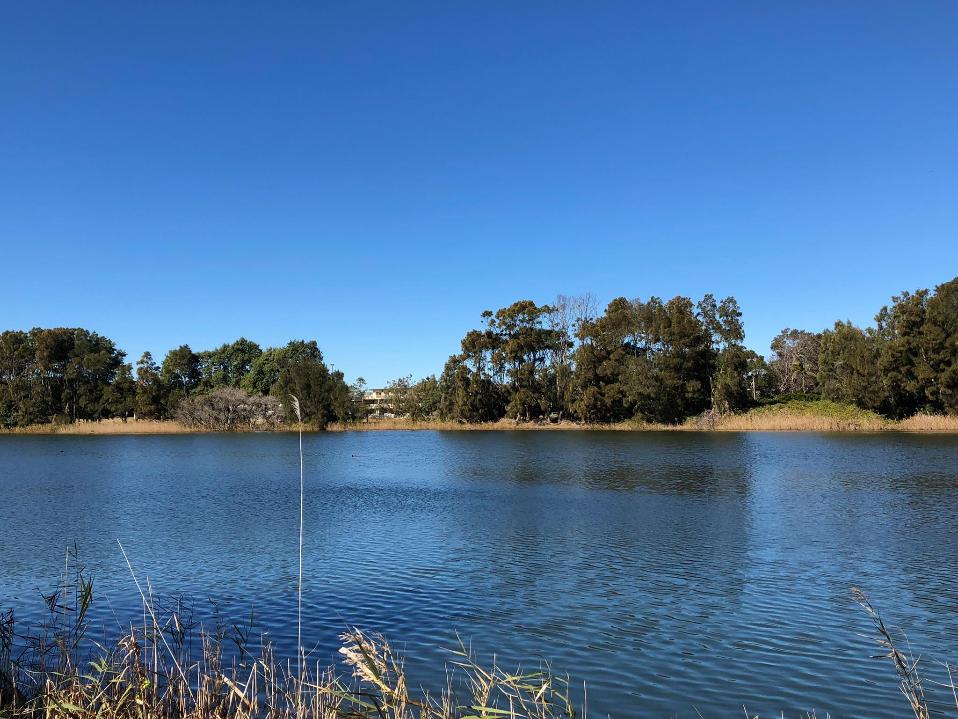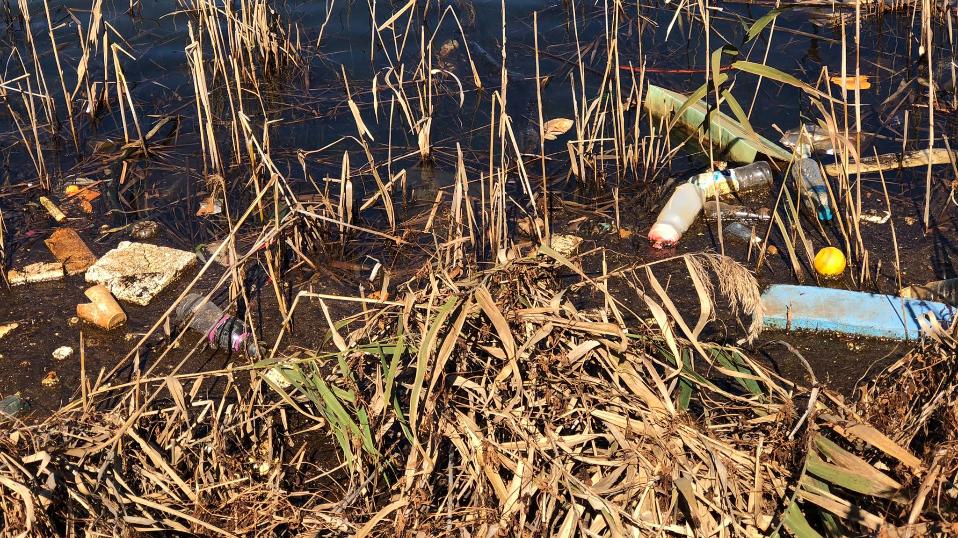 First Biomarker Evidence Of DDT-Autism Link
August 16, 2018: Columbia University's Mailman School of Public Health
A study of more than 1 million pregnancies in Finland reports that elevated levels of a metabolite of the banned insecticide DDT in the blood of pregnant women are linked to increased risk for autism in the offspring. An international research team led by investigators at Columbia University's Mailman School of Public Health and the Department of Psychiatry published these results in the American Journal of Psychiatry. The study, conducted in collaboration with investigators at the University of Turku and the National Institute of Health and Welfare in Finland, is the first to connect an insecticide with risk for autism using maternal biomarkers of exposure.
Researchers identified 778 cases of childhood autism among offspring born from 1987 to 2005 to women enrolled in the Finnish Maternity Cohort, representing 98 percent of pregnant women in Finland. They matched these mother-child pairs with control offspring of mothers and offspring without autism. Maternal blood taken during early pregnancy was analyzed for DDE, a metabolite of DDT, and PCBs, another class of environmental pollutants.
The investigators found the odds of autism with intellectual disability in offspring were increased by greater than twofold for the mother's DDE levels in the top quartile. For the overall sample of autism cases, the odds were nearly one-third higher among offspring exposed to elevated maternal DDE levels. The findings persisted after adjusting for several confounding factors such as maternal age and psychiatric history. There was no association between maternal PCBs and autism.
While DDT and PCBs were widely banned in many nations over 30 years ago, including the U.S. and Finland, they persist in the food chain because their breakdown occurs very slowly, as long as several decades, resulting in continuing exposure to populations. These chemicals are transferred across the placenta in concentrations greater than those seen in the mother's blood.
"We think of these chemicals in the past tense, relegated to a long-gone era of dangerous 20th Century toxins," says lead author Alan S. Brown, MD, MPH, professor of Epidemiology at Columbia University's Mailman School of Public Health and of Psychiatry at Columbia University Medical Center. "Unfortunately, they are still present in the environment and are in our blood and tissues. In pregnant women, they are passed along to the developing fetus. Along with genetic and other environmental factors, our findings suggest that prenatal exposure to the DDT toxin may be a trigger for autism."
The researchers offer two reasons for their observation that maternal exposure to DDE was related to autism while maternal PCB exposure was not. First, maternal DDE is associated with low birthweight, a well-replicated risk factor for autism. In contrast, maternal PCB exposure has not been related to low birthweight. Second, they point to androgen receptor binding, a process key to neurodevelopment. A study in rats found DDE inhibits androgen receptor binding, an outcome also seen in a rat model of autism. In contrast, PCBs increase androgen receptor transcription.
Alan S. Brown et al. Association of Maternal Insecticide Levels With Autism in Offspring From a National Birth Cohort.American Journal of Psychiatry, 2018 DOI: 10.1176/appi.ajp.2018.17101129
Disclaimer: These articles are not intended to provide medical advice, diagnosis or treatment. Views expressed here do not necessarily reflect those of Pittwater Online News or its staff.