Inbox and Environment News: Issue 370
August 5 - 11, 2018: Issue 370
Katandra Season 2018
Open Days at Katandra Bushland Sanctuary are suspended for a few weeks as there was a hazard reduction burn around the yurt on Saturday July 28th. The last fire here was in January 1994, so it is overdue for a burn, which will really bring on the wildflowers in a couple of years.

Visit Katandra's
Profile
for more details and pop up and visit from August 12th.
PNHA Newsletter 76
Read about wild life in the 'Burbs - How to identify local owl calls, the Wing Tag project and PNHA's latest campaign news.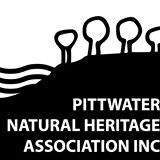 Friends Of Narrabeen Lagoon Catchment August 2018 Forum

Next forum: Creeks in the Catchment
7pm Monday August 27, 2018
Coastal Environment Centre, Pelican Path,
Lake Park Road, Narrabeen
Presenters: Staff members from Northern Beaches Council will outline the works needed to control erosion and protect
against flooding. Plus information about the bush regeneration projects in near creeks in the catchment.
Are you concerned about any of these issues?
* Water quality in creeks
leading to Narrabeen Lagoon
* Health of aquatic wildlife
* Creek flooding
* Blockages in creeks
* Erosion of creek banks
* Rubbish in creeks
* Weeds in riparian zones?
Bring your concerns and questions to the forum on August 27 and find out more about creek care from Council staff.
Entry is free but we ask for a donation to cover expenses.
Green buildings easier to find
August 1, 2018: NSW Environment Minister, The Hon. Gabrielle Upton
Finding sustainably built office space and green businesses has been made easier thanks to a NSW Government online initiative.
The NSW-based world-leading energy rating program, the National Australian Built Environment Rating System (NABERS), has launched an Australian-first search engine for green buildings.
"This new tool will allow people to find the best examples of sustainable buildings and green businesses in the country ," Environment Minister, Gabrielle Upton said.
NABERS is a national program, administered by the NSW government, that measures the environmental performance of buildings.
This initiative allows organisations to find Australia's most sustainable buildings to house their operations, host their events, and do business, Ms Upton said.
Our State, Commonwealth and Local Government partners can now easily highlight buildings and businesses that are leading examples of sustainability in their jurisdictions by checking out
NABERS
," she said.
"Meanwhile NABERS has also brought new members into the National Steering Committee for a three year term.
"For the first time, NABERS will be led by two very talented women: Michelle Croker from the Commonwealth Department of Environment and Energy as Government Chair and Francesca Muskovic from the Property Council of Australia as Stakeholder Chair.
"The new Committee is the most inclusive to date with representatives from State and territory governments throughout Australia, as well as the Commonwealth.
"The new membership includes organisations like the Property Council of Australia, the Energy Efficiency Council, the Australian Sustainable Built Environment Council (ASBEC) and seven other peak industry bodies actively participating and providing advice to the program.
"I'm sure that these latest initiatives will maintain NABERS as the cutting edge program it has always been since it was established by the NSW Government twenty years ago," Ms Upton said.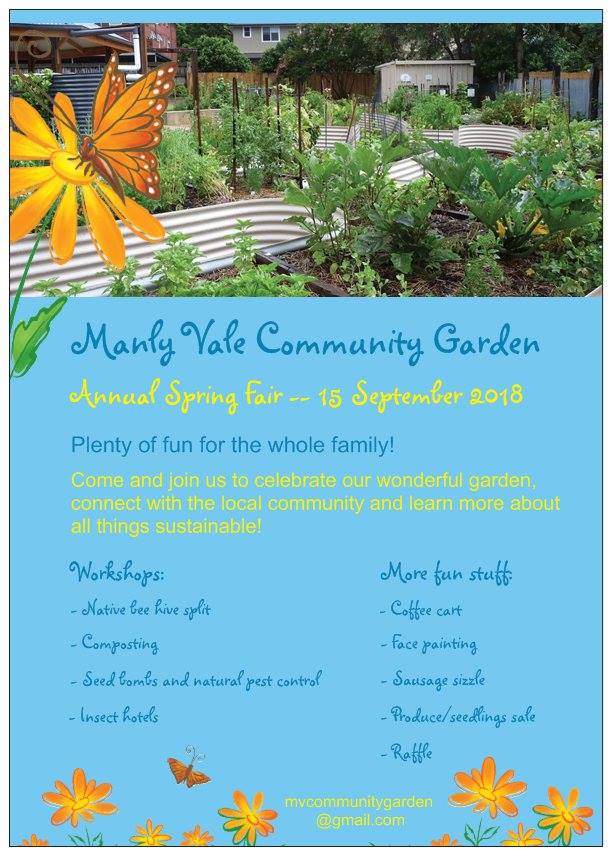 Sydney Science Festival: Tiny Ocean Plants with Eva Fernandez
by Northern Beaches Council Library Service
FREE
Wed. 8 August 2018: 6:30 pm – 7:30 pm
Manly Library
Market Place, Manly
Through scientific trips to the Great Barrier Reef and Antarctica, we discover how the tiny plants that live in the ocean have an important effect on our climate.
Eva Fernandez grew up in Spain, where she completed her bachelor and master's degrees in chemistry. Her research has lead her from the Azores islands to Malta where she used barnacles to test the effect on the environment of new eco-friendly boat paints. Her research finally landed Eva in Australia where she joined the Climate Change Cluster (C3) within the University of Technology, Sydney to pursue her PhD.
This free event is part of Inspiring Australia's Talking Science library speaker series.
Don't want to miss a thing?
Subscribe here
to the library events mailing list to find out about upcoming events.
Enquiries: 9976 1720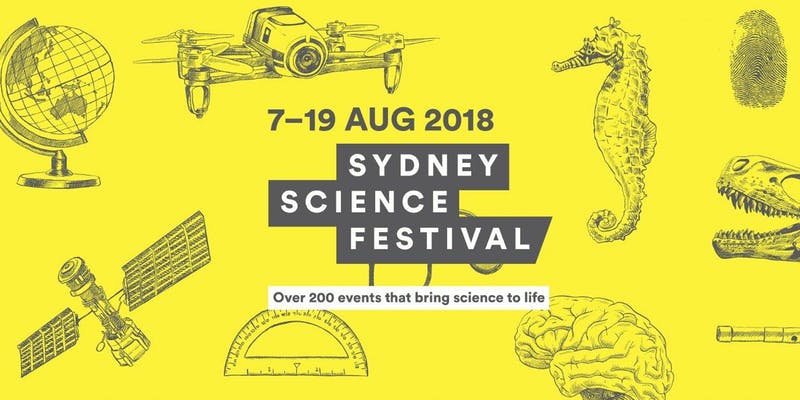 Marine Aquaculture Strategy
The Department of Primary Industries is seeking feedback on the draft NSW Marine Waters Sustainable Aquaculture Strategy.
What's this about?
The NSW Marine Waters Sustainable Aquaculture Strategy promotes best practice for marine aquaculture. It provides a framework for the NSW Government to ensure the development of aquaculture does not jeopardise its ecological sustainability and social licence.
Marine aquaculture is the farming of marine animals and plants, especially fish, shellfish and seaweed, in natural or controlled marine or estuarine environments.
The strategy:
provides a regulatory and industry best practice framework for NSW marine waters aquaculture to develop sustainably




provides a platform for the government to identify suitable marine aquaculture areas




defines the development approval and assessment processes




provides guidance to industry and consent authorities to prepare and assess applications for aquaculture development




provides the community and stakeholders with relevant advice to inform them about sustainable marine waters aquaculture




avoids ad hoc aquaculture development in NSW.



The strategy area applies to NSW marine waters, to three nautical miles where it meets Commonwealth waters. It does not include estuarine aquaculture.
Have your say
Regions
Central Coast
Central West & Orana
Far West
Hunter
Illawarra-Shoalhaven
New England & North West
North Coast
Riverina Murray
South East & Tablelands
Sydney
Western Sydney
9 Million More Ways To Save Threatened Species
Tuesday June 26, 2018: NSW Minister for the Environment, The Hon. Gabrielle Upton
The NSW Government has put $9 million on the table to deliver more local projects to save threatened species.
"This is the first time this scale of funding has been available to the community from the Saving our Species (SOS) program," Environment Minister Gabrielle Upton said.
"The new grants program is designed to maximise the number of species that can be secured in the wild under the NSW Government's Saving our Species initiative.
"Saving our Species is investing $100 million over five years to secure populations of threatened species in the wild. Projects are currently in place for some 350 species. Applications open today and I encourage groups to apply for funding for local projects," Ms Upton said.
"By creating long-term partnerships between the NSW Government, community groups and other organisations, more threatened plants and animals can be managed and supported. All applicants are strongly encouraged to develop and deliver projects with other collaborating partners."
Minister Upton announced the grant funding at a function for the Foundation for National Parks and Wildlife held in Manly today.
"This grant is a tremendous opportunity for community groups and organisations to identify a threatened or iconic species and seek shared funding for a project," said the Member for Manly, James Griffin.
"Here in Manly, native animals such as the Long Nosed Potoroo on North Head have benefitted from Save our Species funded programs.
"It's a win for the community, a win for the environment and, most importantly, it's a win for animals facing the threat of extinction," he said.
Under the program individual grants of up to $350,000 are available for projects that will run for 7 years and will require a contribution from the successful organisation and project partners.
Applications are open from 26 June – 13 August 2018.
More information and forms on the: Saving Our Species Contestable Grants Program 2018 webpage
Friends Of Narrabeen Lagoon Catchment Activities

Bush Regeneration - Narrabeen Lagoon Catchment
This is a wonderful way to become connected to nature and contribute to the health of the environment. Over the weeks and months you can see positive changes as you give native species a better chance to thrive. Wildlife appreciate the improvement in their habitat.
Belrose area - Thursday mornings
Belrose area - Weekend mornings by arrangement
Contact: Phone or text Conny Harris on 0432 643 295
Wheeler Creek - Wednesday mornings 9-11am
Contact: Phone or text Judith Bennett on 0402 974 105
Bushcare in Pittwater
For further information or to confirm the meeting details for below groups, please contact Council's Bushcare Officer on 9970 1367
BUSHCARE SCHEDULES
Where we work Which day What time

Avalon
Angophora Reserve 3rd Sunday 8:30 - 11:30am
Avalon Dunes 1st Sunday 8:30 - 11:30am
Avalon Golf Course 2nd Wednesday 3 - 5:30pm
Careel Creek 4th Saturday 8:30 - 11:30am
Toongari Reserve 3rd Saturday 9 - 12noon (8 - 11am in summer)
Bangalley Headland 2nd Sunday 9 to 12noon

Bayview
Winnererremy Bay 4th Sunday 9 to 12noon

Bilgola
North Bilgola Beach 3rd Monday 9 - 12noon
Algona Reserve 1st Saturday 9 - 12noon
Plateau Park 1st Friday 8:30 - 11:30am

Church Point
Browns Bay Reserve 1st Tuesday 9 - 12noon
McCarrs Creek Reserve Contact Bushcare Officer To be confirmed

Clareville
Old Wharf Reserve 3rd Saturday 8 - 11am

Elanora
Kundibah Reserve 4th Sunday 8:30 - 11:30am

Mona Vale
Mona Vale Beach Basin 1st Saturday 8 - 11am
Mona Vale Dunes 2nd Saturday+3rd Thursday 8:30 - 11:30am

Newport
Bungan Beach 4th Sunday 9 - 12noon
Crescent Reserve 3rd Sunday 9 - 12noon
North Newport Beach 4th Saturday 8:30 - 11:30am
Porter Reserve 2nd Saturday 8 - 11am

North Narrabeen
Irrawong Reserve 2nd Saturday 2 - 5pm

Palm Beach
North Palm Beach Dunes 3rd Saturday 9 - 12noon

Scotland Island
Catherine Park 2nd Sunday 10 - 12:30pm
Elizabeth Park 1st Saturday 9 - 12noon
Pathilda Reserve 3rd Saturday 9 - 12noon

Warriewood
Warriewood Wetlands 1st Sunday 8:30 - 11:30am

Whale Beach
Norma Park 1st Friday 9 - 12noon

Western Foreshores
Coopers Point, Elvina Bay 2nd Sunday 10 - 1pm
Rocky Point, Elvina Bay 1st Monday 9 - 12noon
Climate change-driven droughts are getting hotter, study finds
August 1, 2018: University of California - Irvine
Dry months are getting hotter in large parts of the United States, another sign that human-caused climate change is forcing people to encounter new extremes.
In a study published today in Science Advances, researchers at the University of California, Irvine report that temperatures during droughts have been rising faster than in average climates in recent decades, and they point to concurrent changes in atmospheric water vapor as a driver of the surge.
"Available soil moisture can remove surface heat through evaporation, but if the land is dry, there is no opportunity to transport it away, which increases the local temperature," said lead author Felicia Chiang, a UCI graduate student in civil & environmental engineering. "Atmospheric conditions can influence soil, and we argue that they're shaping the temperatures we experience during droughts."
UCI's research team analyzed observed temperature and precipitation data from the early and late 20th century and discovered that regions undergoing droughts warmed more than four times faster than areas in the southern and northeastern United States with average weather conditions. In addition, climate models showed a significant warming shift in Southern states between the late 20th century and early 21st century.
These changes point to a greater number of droughts and heat waves co-occurring. This can lead to such calamities as wildfires and loss of crop yields. Widespread conflagrations, spurred on by abnormally high summer temperatures, are currently burning around the world, including in parts of California, Scandinavia and Greece.
"Heat waves and droughts have significant impacts on their own, but when they occur simultaneously, their negative effects are greatly compounded," said co-author Amir AghaKouchak, UCI associate professor of civil & environmental engineering and Earth system science. "Both phenomena, which are intensifying due to climate warming, are expected to have increasingly harmful consequences for agriculture, infrastructure and human health."
He suggested that society has a responsibility to respond to the challenges presented by this new climate reality.
"The observed escalation in the number and intensity of wildfires is likely caused by the increase in frequency of hot droughts," AghaKouchak said. "We need to bolster our resiliency against these threats to protect our population health, food supply and critical infrastructure."
Felicia Chiang, Omid Mazdiyasni, Amir AghaKouchak.
Amplified warming of droughts in southern United States in observations and model simulations.
Science Advances, 2018; 4 (8): eaat2380 DOI:
10.1126/sciadv.aat2380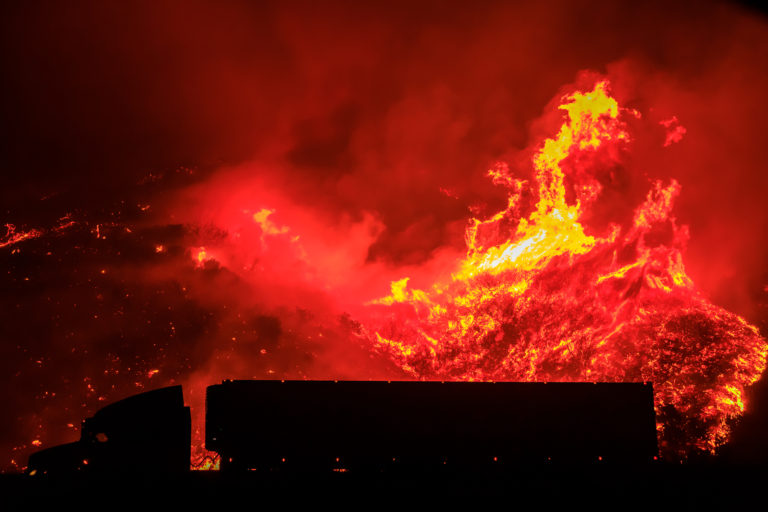 The concurrence of droughts and heat waves can exacerbate conditions and lead to another hazard, wildfires. In the western U.S., the number of blazes larger than 4 square kilometers has risen by about seven fires per year in the past three decades. In the same period, the total scope of burned areas has grown by more than 350 square kilometers per year. This upward trend will most likely continue, due to global warming and population growth. Amir AghaKouchak / UCI
Winter wattle appearing in Pittwater Means Spring is on its way!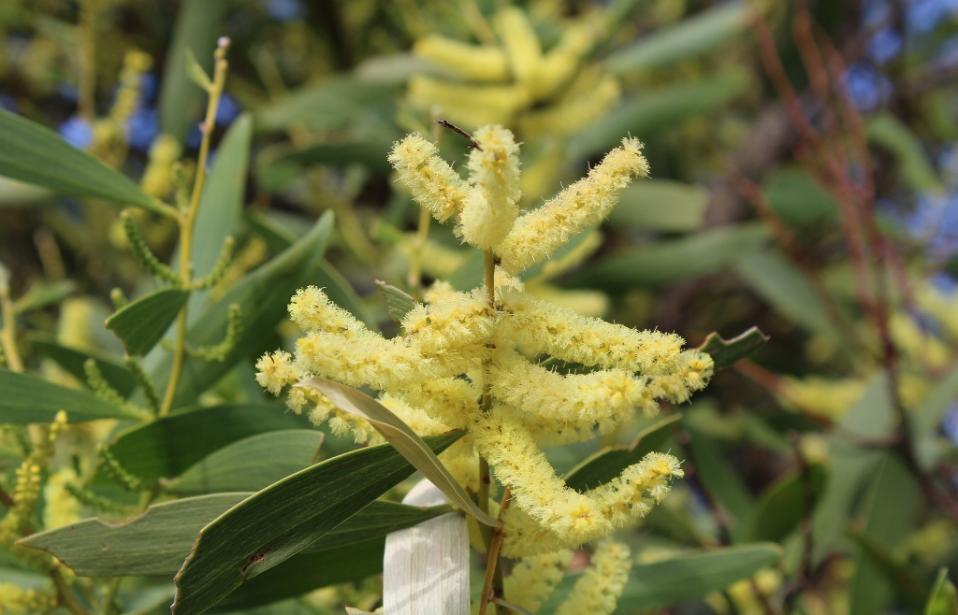 Reminder: Local Fauna Gets Thirsty in Winter Too
Please remember our local fauna will also get thirsty during Winter - especially during long dry periods with little or no rain and lots of wind. Leaving a dish of water outside will enable them to quench their thirst.
A shallow dish with twigs leading into and out of it is great for smaller lizards like slinks while this lovely, a Newport ring-tailed possum, will quite happily sup from a deeper dish. Photo courtesy Sonja Elwood.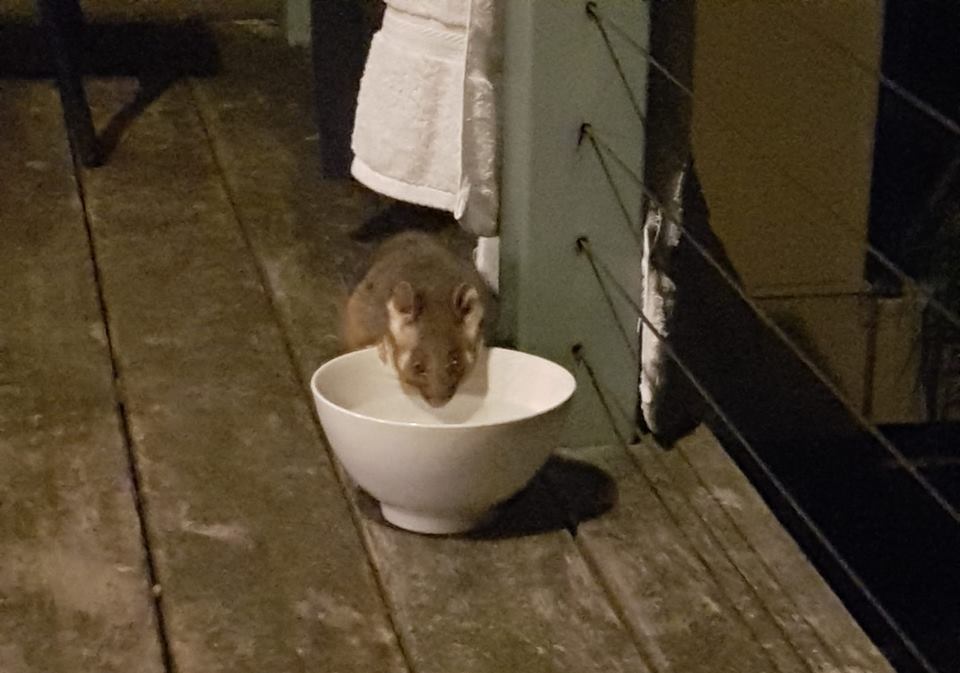 Should you share data of threatened species?
Or should you decline a nature selfie to save exotics from the hordes?
July 23, 2018: University of Sydney
Scientists publishing locations of rare species have been blamed for helping poachers drive them to extinction, such as the local extinction of the Chinese cave gecko.
But an international group of scientists lead by Dr Ayesha Tulloch from the University of Sydney and the University of Queensland believes that data publishing is important to help many species.
"Species, like Australia's tiny grassland earless dragon, have received greater environmental protection because published data was available to show that they were in trouble," said Dr Tulloch.
"The challenge is to share data in a way that avoids perverse outcomes such as local species extinctions from human exploitation.
"It is undeniable that in some cases, poachers have used published data to hunt down rare animals for the illegal wildlife trade.
"And even well-meaning people like bird watchers and sight seers can sometimes do damage when enough of them trample a patch of habitat."
"Which is why scientists and conservationists have continually called on location data to be turned off in nature photos to help preserve species."
"But stopping all data publishing is not the answer. Data publishing has also led to improved protection and conservation for many species.
"Good data helps conservation managers know where action is needed."
Dr Tulloch -- whose affiliations include The Centre of Excellence for Environmental Decisions and the Threatened Species Recovery Hub of the National Environmental Science Program; and the Desert Ecology Research Group -- said sharing data takes a balanced approach.
To address the challenge Dr Tulloch collaborated with scientists from nine organisations to design a framework that helps researchers and conservationists choose how to share sensitive data.
"A key aspect is identifying whether poaching, illegal trade or disturbance from eager spectators really poses a real threat which can't be managed.
"Then there are a number of ways you can deal with that data, such as only showing locations in 100km grid squares, that could allow it to be published without putting those species at risk.
"The sharing of species information is here to stay," said Dr Tulloch.
"Being clear about the pros and cons of making the data public will ensure that species are not put in more danger from new data being out in the public domain."
The authors of this paper are from the University of Queensland, Wildlife Conservation Society, the University of Sydney, Birdlife Australia, the University of Kansas, CSIRO, Terrestrial Ecosystem Research Network at the University of Adelaide, NSW Office of Environment and Heritage, and the Australian Museum.
Ayesha I. T. Tulloch, Nancy Auerbach, Stephanie Avery-Gomm, Elisa Bayraktarov, Nathalie Butt, Chris R. Dickman, Glenn Ehmke, Diana O. Fisher, Hedley Grantham, Matthew H. Holden, Tyrone H. Lavery, Nicholas P. Leseberg, Miles Nicholls, James O'Connor, Leslie Roberson, Anita K. Smyth, Zoe Stone, Vivitskaia Tulloch, Eren Turak, Glenda M. Wardle, James E. M. Watson.
A decision tree for assessing the risks and benefits of publishing biodiversity data.
Nature Ecology & Evolution, 2018; 2 (8): 1209 DOI:
10.1038/s41559-018-0608-1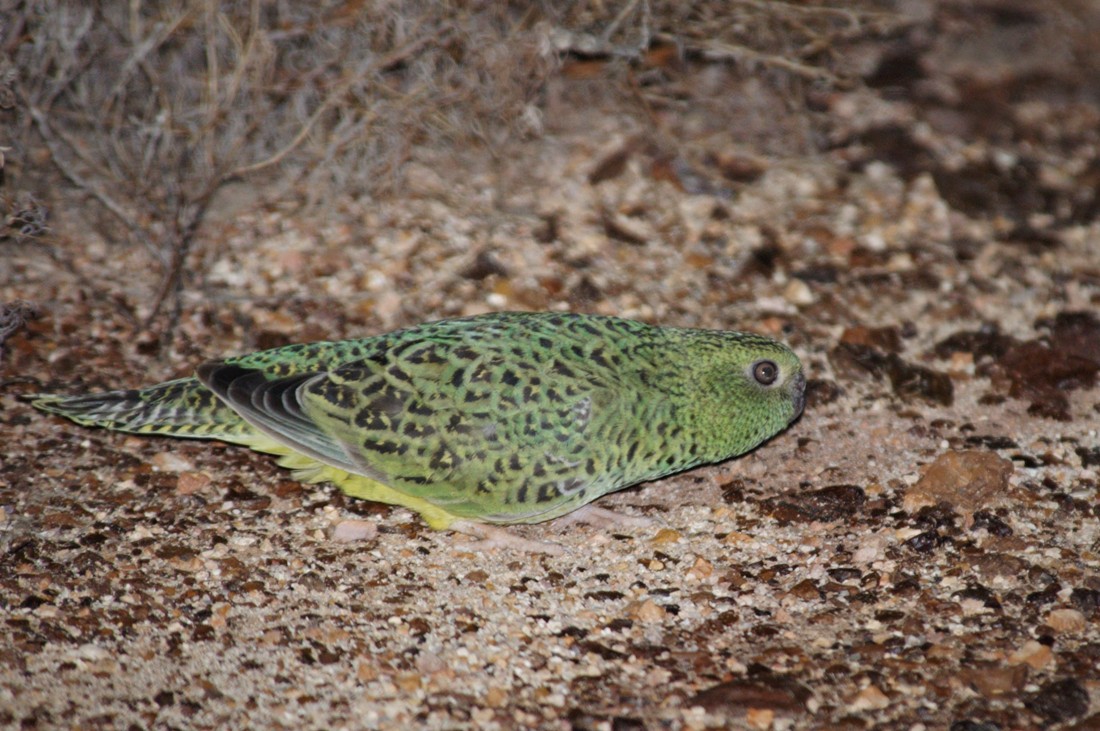 The Night Parrot (
Pezoporus occidentalis
), was recently rediscovered in the arid zone of Australia. Exact population locations were kept secret to prevent the birds being disturbed by eager bird watchers or targeted by poachers. Historical published data is helping conservation managers to better understand the species.
Credit: Nicholas P. Leseberg.
Appointment of Australian Public Service Commissioner
July 30th, 2018
The Hon. Malcolm Turnbull
Prime Minister of Australia
The Government is pleased to announce that Mr Peter Woolcott AO has been appointed by the Governor-General as the next Australian Public Service Commissioner.
Mr Woolcott will commence his term on 9 August 2018 following the resignation of the Hon John Lloyd PSM.
Mr Woolcott is an experienced public servant with a distinguished three decade career in the Australian Public Service.
He is highly regarded and respected, having served in senior diplomatic positions around the world. He has served as Australia's High Commissioner to New Zealand (2016-2017), Ambassador for the Environment (2014-16), Permanent Representative to the UN in Geneva and Ambassador for Disarmament (2010-2014), Ambassador for People Smuggling Issues (2009), and Ambassador to Italy (2004 -2007).
He is currently on leave without pay as Deputy Secretary from the Department of Foreign Affairs and Trade, during which time he is serving as my Chief of Staff.
Mr Woolcott was appointed an Officer in the Order of Australia in 2017 for his distinguished service to public administration in the field of international relations, and as a lead negotiator in the non-proliferation and arms control fields.
The Government has commissioned an independent review of the Australian Public Service to ensure it is best placed to serve Australian governments and the Australian people into the future.
Mr Woolcott is well qualified to help ensure the APS is fit-for-purpose in the years and decades ahead. He will work closely with David Thodey on the review and with the Secretary of the Department of Prime Minister and Cabinet, Dr Martin Parkinson, to help drive reform.
I thank John Lloyd for his significant contribution to the Australian Public Service - and the Australian people - over a number of decades.
Newport Community Garden: Working Bee Second Sunday of the month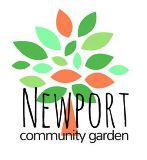 Newport Community Gardens Inc. is a not for profit incorporated association. The garden is in Woolcott Reserve.
Local Northern Beaches residents creating sustainable gardens in public spaces
Strengthening the local community, improving health and reconnecting with nature
To establish ecologically sustainable gardens for the production of vegetables, herbs, fruit and companion plants within Pittwater area
To enjoy and forge friendships through shared gardening.
Membership is open to all Community members willing to participate in establishing gardens and growing sustainable food.
Subscription based paid membership.
We meet at the garden between 9am – 12 noon
Australia opposed to commercial whaling proposal
Joint media release
Minister for Foreign Affairs, The Hon Julie Bishop MP
Minister for the Environment and Energy, The Hon Josh Frydenberg MP
2 August 2018
Australia is very concerned by Japan's latest proposal to lift the global moratorium on commercial whaling at the next International Whaling Commission meeting in September 2018.
Australia remains steadfastly opposed to all forms of commercial and so-called 'scientific' whaling and continues to be a leader in seeking to strengthen the International Whaling Commission to protect whales.
We strongly support the 30-year global moratorium on commercial whaling and will vehemently oppose any attempts to undermine the processes that support it, including through changed voting regimes or the establishment of catch-limits for commercial whaling.
Australia and Japan enjoy a deep and strong bilateral relationship, but we disagree on the issue of whales. At the Commission meeting in September, Australia will be calling on like-minded nations to reject Japan's proposal.
Australia has worked tirelessly to see an end to commercial whaling. We have co-sponsored resolutions to improve the operation and scrutiny of the Commission and its scientific committee; we have supported the establishment of new sanctuaries where whales can thrive in their own environment; we initiated the Commission's twelve-nation Southern Ocean Research Partnership supporting non-lethal whale research; and we successfully took Japan to the International Court of Justice.
The Australian Government will continue to advocate strongly and consistently for the cessation of commercial whaling and so-called 'scientific' whaling. The science is clear, you do not need to kill whales in order to study them.
Australia facing extremely intense rain storms
July 30, 2018: Newcastle University
Landmark study shows how heavy, short rain storms are intensifying more rapidly than would be expected with global warming. Researchers say this is likely to lead to increasing flash floods and urban flooding.
The team of international scientists, led by Dr Selma Guerreiro at the School of Engineering, Newcastle University, UK, has for the first time found increases in short, intense rain storms over Australia over the past 50 years.
The storms are substantially larger than would be expected under climate change.
Published today in Nature Climate Change, the study shows that in Australia:
Extreme daily rainfall events are increasing as would be expected from the levels of regional or global warming that we are experiencing




the amount of water falling in hourly rain storms (for example thunderstorms) is increasing at a rate 2 to 3 times higher than expected, with the most extreme events showing the largest increases.




this large increase has implications for the frequency and severity of flash floods, particularly if the rate stays the same into the future.



Dr Selma Guerreiro, lead author, explains:
"It was thought there was a limit on how much more rain could fall during these extreme events as a result of rising temperatures.
"Now that upper limit has been broken, and instead we are seeing increases in rainfall, two to three times higher than expected during these short, intense rainstorms.
"This does not mean that we will see this rate of increase everywhere. But the important thing now is to understand why rainfall is becoming so much more intense in Australia and to look at changes in other places around the world. How these rainfall events will change in the future will vary from place to place and depend on local conditions besides temperature increases."
Implications for flooding
The paper shows future changes in short, intense rain storms might be being underestimated, with implications for flooding.
Professor Seth Westra, co-author from the University of Adelaide, Australia, said:
"These changes are well above what engineers currently take into account when determining Australia's flood planning levels or designing stormwater management and flood defence infrastructure.
"If we keep seeing this rate of change, we risk committing future generations to levels of flood risk that are unacceptable by today's standards."
The authors recommend that a wide range of possible futures should be used to test existing and planned infrastructure, thus contributing to a robust adaptation to climate change.
The team analysed changes in hourly and daily rainfall extremes, between 1990-2013 and 1966-1989, from 107 weather stations from all over Australia. While daily extremes can cause river flooding, hourly (and multi-hourly) extremes often cause urban flooding, flooding in small, steep rivers, and landslides.
Between the two periods of analysis, global mean temperature increased by 0.48 °C. Because the amount of humidity that air can hold depends on the temperature (for each degree the atmosphere can hold around 6.5% more water), it was possible to calculate how much worse rainfall events could be expected to become.
The observed increases in daily rainfall averaged over the whole Australian continent followed what would be expected for the current increases in warming. However, they are still within the bounds of what could be considered natural fluctuations of the climate and therefore cannot, at this point, be attributed to climate change.
The hourly increases were 2 to 3 times higher than expected and even higher when looking just at the tropical north of Australia instead of the whole continent. These changes are outside what we would expect from natural fluctuations and could not be explained by changes in other factors like El Niño-Southern Oscillation or the seasonality of extreme rainfall. This research has shown that future hourly extreme rainfall cannot be projected using just temperature, but is a complex phenomenon that depends on many other atmospheric changes.
Selma B. Guerreiro, Hayley J. Fowler, Renaud Barbero, Seth Westra, Geert Lenderink, Stephen Blenkinsop, Elizabeth Lewis, Xiao-Feng Li.
Detection of continental-scale intensification of hourly rainfall extremes.
Nature Climate Change, 2018; DOI:
10.1038/s41558-018-0245-3
Entries open for 2018 NSW Farmers of the Year Award
July, 24, 2018: NSW DPI
NSW Minister for Primary Industries and outgoing NSW Farmers President Derek Schoen have announced applications for the prestigious NSW Farmer of the Year award have opened for 2018.
Speaking at the NSW Farmers Annual Conference today, Minister Blair said the award is both a celebration and recognition of farming excellence through the diverse range of enterprises across NSW.
"Our farmers represent some of the most innovative, industrious primary producers in the country and produce some of the highest quality food and fibre to be found anywhere in the world," Minister Blair said.
"The state's $15 billion primary industries sector is going from strength to strength under the stewardship of our farmers, who demonstrate drive and determination to run efficient, profitable and sustainable businesses."
Mr Schoen has served as a judge of the award throughout his Presidency and said the 2017 finalists represented the breadth of NSW's farming sector.
"From biodynamic, organic egg farming to a commercial cropping enterprise gaining efficiencies through environmental practices, from young guns through to farmers who have had a life-long commitment to farming excellence, the calibre of applications to the NSW Farmer of the Year award continues to be hugely impressive," he said.
"The award helps identify outstanding farmers who are pushing the boundaries within their industry and in farming generally, and recognises people with outstanding management skills who demonstrate a combination of innovation, profitability, sustainability and community involvement.
"I strongly encourage all farmers in the primary industries sector to enter to become the 2018 NSW Farmer of the Year."
The successful 2018 Farmer of the Year will be awarded $10,000, and finalists will receive $2,000.
The award is an initiative of the NSW Department of Primary Industries and NSW Farmers, with support from SafeWork NSW and Fairfax Agricultural Media.
The application process is now online, where you can both apply and nominate a farmer by visiting
www.nswfarmeroftheyear.com.au
with entries
closing 26 September 2018.
Stem cell research for cystic fibrosis leaps forward
August 2, 2018: University of Adelaide
The fight against cystic fibrosis (CF) has taken a major step forward, with pioneering research by University of Adelaide scientists showing that cells causing the debilitating genetic disorder could be successfully replaced with healthy ones.
The research published in the journal Stem Cell Research and Therapy applies cell transplantation therapy, normally used in bone marrow transplants to treat immunodeficiency disorders.
"There are 70,000 people worldwide living with CF for which there is currently no cure, and disease in the lungs is the major cause of poor health and a significantly shortened life span," says Dr Nigel Farrow, a Post-Doctoral Research Fellow from the University of Adelaide's Robinson Research Institute, who conducted the study alongside Associate Professor David Parsons head of the research team based in the Women's and Children's Hospital.
In Australia, one in every 2,500 babies has CF, and one in 25 people carry the defective gene. Even though carriers are not affected by the disorder, they may pass the gene to their children. If both parents are carriers, each of their children has a 1 in 4 chance of being born with the disorder.
"Our research which applies stem cell transplantation, involves harvesting adult stem cells from the lungs of CF patients, correcting them with gene therapy, and then reintroducing those cells back into the patient," says Dr Farrow.
"The new transplanted adult stem cells pass on their healthy genes to their 'daughter cells' providing a constant means to replenish the airways with healthy cells, and thereby combatting the onset of cystic fibrosis airway disease," he said.
Working in mouse airways, the group successfully tested their new transplantation method, using a marker gene in place of the corrective CF gene in initial studies.
"The key to these successful transplantations was our innovative method; we first eliminated the existing surface cells, which then created the space required to introduce the new cells," says Dr Farrow.
CF affects a person's lungs and digestive system causing a build-up of mucus that seriously impairs their breathing and significantly increases the chances of chest infections.
Patients such as Nathan Rae are required to undergo a range of regular therapies to help to alleviate the symptoms of CF.
"I have intensive daily physiotherapy to clear my airways, eat a nutritious high-fat, high-calorie diet with lots of extra salt and vitamins, and take drugs that help me digest my food," says Nathan.
"Exercise is really important, but as I regularly get chest infections, I have frequent hospital admissions, which inhibits my ability to exercise as much as I'd like," he says.
This pioneering research demonstrates that, in principle, human airway stem cells can be transplanted into the lining of the lungs.
"If we can perfect this technique, it will accelerate this exciting research which could significantly improve the lives of those living with cystic fibrosis and potentially combat this chronic life-limiting illness," says Dr Farrow.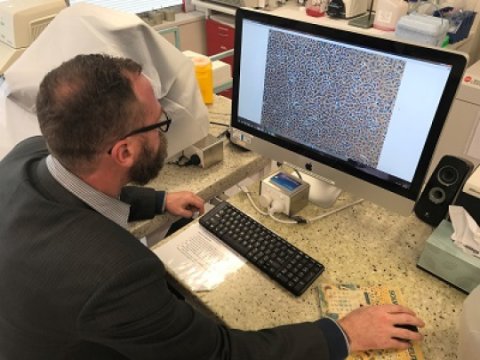 Dr Farrow with an image of cells from the lining of the lungs. Credit: Image courtesy of University of Adelaide

Nigel Farrow, Patricia Cmielewski, Martin Donnelley, Nathan Rout-Pitt, Yuben Moodley, Ivan Bertoncello, David Parsons.
Epithelial disruption: a new paradigm enabling human airway stem cell transplantation.
Stem Cell Research & Therapy, 2018; 9 (1) DOI:
10.1186/s13287-018-0911-4
Strengthening privacy protections for My Health Record
July 31, 2018: The Hon Greg Hunt MP, Minister for Health
After constructive discussions with the AMA and RACGP, the Government will strengthen privacy provisions under the My Health Record Act, removing any doubt regarding Labor's 2012 legislation.
Labor's 2012 My Health Record legislation will be strengthened to match the existing ADHA policy.
This policy requires a court order to release any My Health Record information without consent. The amendment will ensure no record can be released to police or government agencies, for any purpose, without a court order.
The Digital Health Agency's policy is clear and categorical - no documents have been released in more than six years and no documents will be released without a court order. This will be enshrined in legislation.
This change to the My Health Record Act will therefore remove any ambiguity on this matter.
In addition, the Government will also amend Labor's 2012 legislation to ensure if someone wishes to cancel their record they will be able to do so permanently, with their record deleted from the system.
The Government will also work with medical leaders on additional communications to the public about the benefits and purpose of the My Health Record, so they can make an informed choice.
We will be looking to implement and introduce these changes as soon as possible.
Muscle 'switch' may control the benefits of exercise
August 2, 2018: Joslin Diabetes Center
Some people respond well to both aerobic exercise and strength training, while others don't. And some of us respond well to only one of those things, but not both. Scientists at Joslin Diabetes Center now have uncovered a surprising molecular "switch" that may help to explain why this happens.
"We've identified an exercise-activated biological pathway that hasn't been studied at all," says Sarah Lessard, PhD, an Assistant Investigator in Joslin's section of Clinical, Behavioral and Outcomes Research and first author on a paper presenting the research in the journal Nature Communications.
Studying lab animals and humans, Lessard and her colleagues discovered that a protein called c-Jun N-terminal kinase (JNK)helps to drive response to exercise. If JNK is activated during exercise, the researchers say, that stimulates skeletal muscle growth. If it's not activated, muscles improve their adaptation for endurance and aerobic capacity.
"It's like a switch," Lessard remarks. "If the switch is on, you'll have muscle growth. If it's turned off, you have endurance adaptation in the muscle."
Exercise is a foundation for our overall health, and exercise that promotes aerobic capacity is a powerful factor in preventing diabetes, cardiovascular disease and other chronic metabolic diseases. However, that capacity is not evenly distributed among us.
"If a hundred people do the exact same aerobic training program, some will have huge improvements in aerobic capacity, and some will have little to no response," Lessard notes. Her lab studies the biological signals that tell a muscle to adapt for aerobic capacity or for muscle growth.
In previous work, the Joslin team looked at which genes were activated in two groups of lab rats that had been bred for many generations to respond either very well or very poorly to endurance exercise training (running on treadmills). The scientists found that activation of the JNK biological pathway predicted that an animal would respond poorly to endurance exercise training.
That finding was a bit unexpected, since the researchers knew that JNK was associated with inflammation in metabolic diseases such as type 2 diabetes and obesity. So why would the protein be activated by exercise?
Lessard and her colleagues began their current study with mice that had been genetically modified to knock out production of JNK in their muscles. These "JNK knockout" mice remain perfectly healthy and will run vigorously on wheels in their cages very much like normal mice. ("Mice actually enjoy running several kilometers a night," Lessard remarks.)
But when both groups of mice were trained to run, the investigators found the JNK knockout mice had a much higher increase than normal mice in aerobic exercise capacity, along with higher levels of blood vessels and of a type of muscle fiber specialized to give endurance.
Next, the Joslin researchers ran an experiment that promotes muscle growth in animals. Normal mice doubled the mass of their affected muscles, but the JNK knockout mice didn't increase their muscle mass nearly as much.
Diving deeper into the biological mechanisms underlying these results, the scientists found that JNK works through a well-studied pathway involving myostatin, a protein that restrains muscle growth. Myostatin is targeted in some clinical trials that seek to increase muscle mass in aging and in diseases such as advanced cancer where muscle loss is often a serious problem.
The Joslin investigators then collaborated with Vernon Coffey, associate professor of exercise and sports science at Bond University in Gold Coast, Queensland, Australia, on tests in healthy, human volunteers. Results from Coffey's group indicated that similar biological mechanisms were at work.
The tests showed that JNK was highly activated in the muscles of humans lifting leg weights, a resistance exercise. In contrast, JNK generally was not activated in muscle when the volunteers performed cycling, an endurance exercise.
But a significant minority of test subjects did show some JNK activation in their leg muscles during endurance exercise. That activation might prevent endurance adaptations, and it might explain why some people don't respond as well to endurance exercise.
The Joslin team is looking at various ways to inhibit JNK activation. Among them, the scientists think that the activation of JNK during exercise depends on the amount of mechanical stress on the muscle, and that some people experience a higher level of mechanical stress during aerobic exercise. If so, developing approaches to reduce this stress might improve response.
Additionally, the researchers are doing experiments with animal models to try to treat this condition with drugs that inhibit JNK or related molecular targets.
The Joslin study has direct implications for the prevention of type 2 diabetes, the reduction of diabetes complications, and the prevention of cardiovascular disease. It could also prove useful for developing therapeutic approaches for building muscle to fight muscle-wasting diseases. (It also may help explain the "interference phenomenon" experienced by athletes during concurrent training.)
"We've begun to figure out how muscle decides whether it will grow or adapt for endurance, which really hasn't been known," Lessard sums up. "And we're finding that this process is directly linked to the risk of type 2 diabetes."
Lessard and her colleagues are now testing this hypothesis in a study analyzing the JNK biological pathway during endurance exercise, comparing people at heightened risk of type 2 diabetes versus people of normal risk.
If over-activation of the JNK pathway during endurance exercise does indeed boost the risk of diabetes, and if scientists can figure out a way to stop that process, "we might be able to reverse the risk in some people," Lessard speculates.
Sarah J. Lessard, Tara L. MacDonald, Prerana Pathak, Myoung Sook Han, Vernon G. Coffey, Johann Edge, Donato A. Rivas, Michael F. Hirshman, Roger J. Davis & Laurie J. Goodyear
JNK regulates muscle remodeling via myostatin/SMAD inhibition.
Nature Communications, volume 9, Article number: 3030 (2018). DOI:
10.1038/s41467-018-05439-3
Latent TB treatment: Shorter is better
August 1, 2018: McGill University Health Centre
Treatment of latent tuberculosis is set to transform after a pair of studies from the Research-Institute of the McGill University Health Centre (RI-MUHC) revealed that a shorter treatment was safer and more effective in children and adults compared to the current standard. These findings are published today in the New England Journal of Medicine.
Led by Dr. Dick Menzies, the study followed 850 children and 6,800 adults with latent TB, a dormant version of the disease that does not cause symptoms but may lead to serious illness if treatment is not provided. This study in children is one of the largest for a pediatric clinical trial related to TB.
Dr. Menzies' team compared results among latent TB patients who underwent the current standard treatment of nine months of isoniazid (INH) or a four-month treatment with rifampin. Over 85 per cent of children completed rifampin without developing active TB compared to 76 per cent of children who completed isoniazid, with two developing active TB. Results were similar in adults; acceptance and completion of rifampin therapy was much better with significantly fewer serious side effects, particularly drug induced hepatitis (INH can cause serious liver toxicity which can prove fatal or require a liver transplant).
In addition to being a much shorter treatment, the rates of development of active TB were slightly lower with rifampin, indicating that it is at least as effective as the nine-month treatment of INH in preventing TB.
"This four-month therapy is a fundamental game-changer in TB prevention," says Dr. Menzies, who is a respirologist with the MUHC and a professor of Medicine, Epidemiology and Biostatistics at McGill University. "The four month treatment was as effective in preventing TB, safer and more acceptable. We believe this four month rifampin treatment should replace the nine months on INH for most people who need therapy for latent TB."
With patients who originated from nine different countries (Australia, Benin, Brazil, Canada, Ghana, Guinea, Indonesia, Saudi Arabia and South Korea) in a study supported by the Canadian Institutes of Health Research, Dr. Menzies expects the findings to have a major impact on shaping future global guidelines related to treating latent TB.
"These discoveries will fuel a new look at global practices," says Dr. Menzies, who has acted as an advisor to the Public Health Agency of Canada, Citizenship and Immigration Canada, the Centres for Disease Control (CDC), and the World Health Organization (WHO) on TB. "We expect this discovery to have a substantial impact on TB, which remains the number one infectious disease killer globally, causing more deaths than AIDS, malaria, diarrhoeal diseases, or other tropical illnesses."
Treatment of latent TB infection is a key part of the End TB strategy & TB-elimination plans in high-income countries from the WHO. One-quarter of the global population is infected with latent TB and 10 per cent of these will develop active TB.
Dick Menzies, Menonli Adjobimey, Rovina Ruslami, Anete Trajman, Oumou Sow, Heejin Kim, Joseph Obeng Baah, Guy B. Marks, Richard Long, Vernon Hoeppner, Kevin Elwood, Hamdan Al-Jahdali, Martin Gninafon, Lika Apriani, Raspati C. Koesoemadinata, Afranio Kritski, Valeria Rolla, Boubacar Bah, Alioune Camara, Isaac Boakye, Victoria J. Cook, Hazel Goldberg, Chantal Valiquette, Karen Hornby, Marie-Josée Dion, Pei-Zhi Li, Philip C. Hill, Kevin Schwartzman, Andrea Benedetti.
Four Months of Rifampin or Nine Months of Isoniazid for Latent Tuberculosis in Adults
. New England Journal of Medicine, 2018; 379 (5): 440 DOI:
10.1056/NEJMoa1714283
After 60 years; scientists uncover how thalidomide produced birth defects
August 1, 2018: Dana-Farber Cancer Institute
More than 60 years after the drug thalidomide caused birth defects in thousands of children whose mothers took the drug while pregnant, scientists at Dana-Farber Cancer Institute have solved a mystery that has lingered ever since the dangers of the drug first became apparent: how did the drug produce such severe fetal harm?
The answer, published online today by the journal eLife, not only helps resolve an issue that has been the subject of scientific curiosity for two generations, but will be critical as pharmaceutical companies develop a promising new generation of anticancer drugs that share a basic chemical architecture with thalidomide, the study authors say.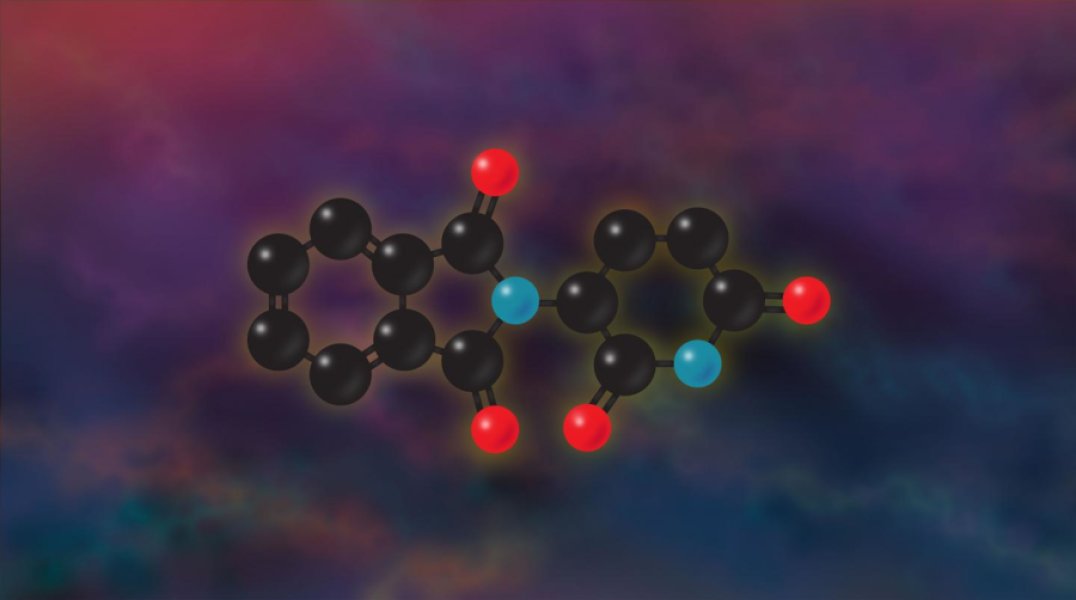 This is a thalidomide molecule. Credit: Dana-Farber Cancer Institute

Building on years of previous research, the researchers found that thalidomide acts by promoting the degradation of an unexpectedly wide range of transcription factors -- cell proteins that help switch genes on or off -- including one called SALL4. The result is the complete removal of SALL4 from cells.
The degradation of SALL4 interferes with limb development and other aspects of fetal growth. The result is the spectrum of complications indelibly linked to thalidomide: the deformed limbs and defective organs in children whose mothers took thalidomide during pregnancy as a treatment for morning sickness.
Support for these findings came from reports in medical literature. Individuals who carry a mutation in the gene for SALL4 are often born with missing thumbs, underdeveloped limbs, eye and ear defects, and congenital heart disease -- problems which mirror those in children exposed to thalidomide in the womb.
"The similarities between the birth defects associated with thalidomide and those in people with a mutated SALL4 gene are striking," says the new study's senior author, Eric Fischer, PhD, of Dana-Farber. "They make the case even more strongly that disruption of SALL4 is at the root of the devastation produced by thalidomide in the 1950s."
The findings are apt to mark an important inflection point in the history of thalidomide, a drug more infamous than famous. Marketed and sold extensively in Europe, Australia, and some South American countries -- though never approved in the United States -- as a treatment for pregnancy-related morning sickness, it became a source of anguish when it became clear that it was responsible for birth defects in more than 10,000 children and an unknown number of miscarriages. The medical community was slow to discover the danger of thalidomide because the drug gave rise to birth defects only when taken between the fourth and eighth weeks of pregnancy. It was officially banned in 1961.
In the 1980s, thalidomide gained a second life when it was found to be a powerful anti-angiogenic drug, inhibiting the growth of blood vessels in tumors. As such, it has come into wide use as a cancer drug, primarily in the treatment of multiple myeloma.
Knowing the mechanism by which thalidomide produces birth defects will be critical as drug developers devise and test new drugs that use the same structural "scaffold" as thalidomide, Fischer remarks. "As new derivatives are tested, we'll be able to explore whether they have the same potentially damaging effects as thalidomide. We know that the therapeutic effect of these drugs is based on their ability to degrade specific proteins. Our findings will help drug developers distinguish between proteins whose degradation is likely to be beneficial and whose may be harmful."
The lead author of the eLife study is Katherine A. Donovan, of Dana-Farber. Co-authors are Jian An, PhD, Radoslaw P. Nowak, Jingting C. Yuan, of Dana-Farber; and Emma C. Fink, Bethany Berry, Benjamin L. Ebert, MD, PhD, of Dana-Farber and Brigham and women's Hospital.
Financial support for the research was provided by the National Institutes of Health (grant NCI R01CA214608), the Novartis/Dana-Farber Drug Discovery Program, the Friends of Dana-Farber, and the Linde Family Foundation.
Katherine A Donovan, Jian An, Radoslaw P Nowak, Jingting C Yuan, Emma C Fink, Bethany C Berry, Benjamin L Ebert, Eric S Fischer.
Thalidomide promotes degradation of SALL4, a transcription factor implicated in Duane Radial Ray Syndrome.
eLife, 2018; 7 DOI:
10.7554/eLife.38430
Champions of Indigenous recognition to feature in Mason Conversation
August 1, 2018: Diane Nazaroff, UNSW
Two prominent Aboriginal women who led the unique process that culminated in the historic Uluru Statement from the Heart will take part in the second Mason Conversation at UNSW on August 16.
Patricia Anderson AO and Professor Megan Davis shared the leadership of the deliberative Regional Dialogues and First Nations Constitutional Convention which resulted in the Statement.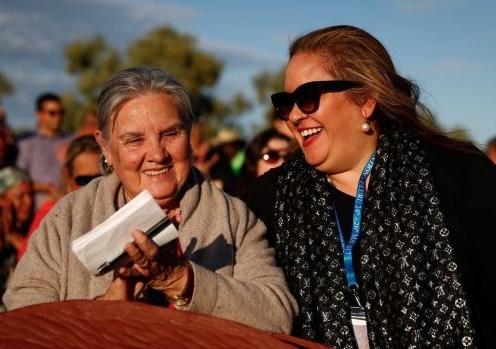 "Landmark process in Australian law and politics": Patricia Anderson and Megan Davis. Photo: Alex Ellinghausen, Fairfax Media

Associate Professor Sean Brennan, Director of the Gilbert + Tobin Centre of Public Law which is co-hosting the event with UNSW Law, said the Statement "transformed the debate in Australia over constitutional recognition".
"The 2018 Mason Conversation is the opportunity to hear from these two inspiring Aboriginal women from different generations and backgrounds, about this landmark process in Australian law and politics, and the personal journey that brought them to be involved in the campaign for structural change," Associate Professor Brennan said.
Professor Davis is the Pro Vice-Chancellor Indigenous at UNSW.
She was raised in Queensland by a mother with a love of literature and a zealous commitment to education.
Professor Davis has emerged as a national and international leader for Indigenous peoples, most recently as an elected member of the UN Human Rights Council's Expert Mechanism on the Rights of Indigenous peoples and a Referendum Council member.
"Megan Davis is a lawyer and public intellectual known nationally and internationally for her leadership in the field of Indigenous peoples and their rights," Associate Professor Brennan said.
"The role she played with Pat in leading the consultation process through to Uluru drew on years of involvement as a United Nations expert overseas and as a major player in constitutional law debates here in Australia."
Patricia Anderson grew up with her family in Parap camp in Darwin.
After more than 50 years of working life spent mainly in Aboriginal health and education, Ms Anderson brought her leadership skills and personal commitment to the cause of constitutional and structural change by agreeing to co-chair the Referendum Council appointed by the Prime Minister and Leader of the Opposition in December 2015.
She is the presently the Chairperson of the Lowitja Institute, Australia's National Institute for Aboriginal and Torres Strait Islander Health Research.
"With her pioneering contributions over decades in Aboriginal health and education, Pat Anderson has been a fighter for her people all her working life," Associate Professor Brennan said.
"We are honoured to have her at UNSW soon after she was presented with the 2018 NAIDOC Lifetime Achievement Award."
The conversational nature of the event allows for unique insights into the people behind processes at the highest level of politics and government in Australia.
Professor George Williams AO, Dean of UNSW Law, will lead off the conversation with Ms Anderson and Professor Davis before opportunities for questions from the audience.
The Mason Conversation series is named in honour of Sir Anthony Mason and his decades-long contributions to UNSW, UNSW Law and the public law community.
As well as a distinguished career in the law, including as Chief Justice of the High Court of Australia (1987-95), Sir Anthony was the fifth Chancellor of the University of NSW between 1994 and 1999 and the inaugural Chair of the Advisory Committee to the Gilbert + Tobin Centre of Public Law.
Sir Anthony was the first speaker for the inaugural Mason Conversation in 2016.
What: The 2018 Mason Conversation
When: Thursday 16 August, 6.30pm-9pm
Where: Law Theatre G04, the Law Building, UNSW Kensington Campus
Details: www.eventbrite.com.au/e/2018-mason-conversation-tickets
Stem cell research to tackle blindness and congenital heart disease in kids
August 1, 2018: The Hon Greg Hunt MP, Minister for Health
The Turnbull Government will invest $3 million in stem cell research including projects that aim to tackle congenital heart disease and genetic defects that cause blindness in kids.
This cutting edge science offers new ways to repair parts of the body through stem cell therapy. It has now advanced to the stage where it can be used to develop and test the effectiveness of new therapies and medicines.
The $3 million investment will enable Stem Cells Australia to advance a number of projects which directly support patients.
Among them is a project that is searching for treatments for genetic causes of blindness, aiming to save the sight of children with this condition.
It is possible to build a model of a human eye from a patient's stem cells and by using this approach researchers will carry out a unique human-based approach to determine whether this treatment is likely to work.
Another project aims to repair and reconstruct tissues for kids with heart defects.
More than 2000 children are born with major heart defects in Australia each year.
A national heart stem cell network is modelling heart disease, improving heart repair and potentially recreating heart tissue to treat kids with congenital heart disease.
I am committed to helping alleviate the enormous suffering these conditions cause children and their families.
This funding will help maintain the continuity and momentum of Stem Cells Australia's vital work.
Supporting medical research is a key priority in the Turnbull Government's long term national health plan.
All Australians benefit from investment in health and medical research, with the Turnbull Government investing $7 billion over six years through the National Health and Medical Research Council, the Medical Research Future Fund and the Biomedical Translation Fund.
Stem Cells Australia is administered by the University of Melbourne. Partners and collaborators include Monash University, University of Queensland, University of New South Wales, Victor Chang Cardiac Research Institute, Walter & Eliza Hall Institute of Medical Research, Florey Neuroscience Institutes and CSIRO.
Gas sensing gut pill beats breath test diagnosis
August 1, 2018: RMIT University
New trials of a breakthrough swallowable sensor have revealed the device is 3,000 times more accurate than current technology used to diagnose many gut disorders.
This is the vitamin pill-sized capsule, currently being commercialized by Atmo Biosciences. Credit: RMIT University

The findings show the revolutionary gas-sensing capsule developed by researchers at RMIT University in Melbourne, Australia, could surpass breath testing as the benchmark for diagnosing gut disorders, paving the way to solving previously undiagnosed conditions.
The vitamin pill-sized capsule, currently being commercialised by Atmo Biosciences, provides real time detection and measurement of hydrogen, carbon dioxides and oxygen in the gut. This data can be sent to a mobile phone.
Capsule co-inventor, RMIT's Dr Kyle Berean, said the second human trials have revealed information about gas production in the gut previously masked when measured indirectly through the breath.
"The rate of false positive and false negative diagnosis that breath tests give is a real problem in gastroenterology," Berean, who is also Chief Technology Officer at Atmo Bioscience, said.
"Being able to measure these biomarkers at concentrations over 3,000 times greater than breath tests is quite astonishing.
"Importantly this test is non-invasive and allows the patient to continue with their daily life as normal."
Intestinal gases are currently used to diagnose disorders including small intestinal bacterial overgrowth (SIBO) and carbohydrate malabsorption.
Of the one-in-five people worldwide who will suffer from a gastrointestinal disorder in their lifetime, almost a third remain undiagnosed due to a lack of reliable tests available to gastroenterologists.
Study lead and capsule co-inventor Professor Kourosh Kalantar-Zadeh said the results showed high sensitivity and signal-to-noise ratio in measuring the concentration of intestinal hydrogen, providing valuable information at the site of intestinal gas production.
"This gives us confidence that our new technology could potentially solve many mysteries of the gut and help the large portion of the population who have not been able to find a useful diagnosis or treatment for their symptoms," Kalantar-zadeh said.
Findings from the first human trials revealed the stomach releases oxidising chemicals to break down and beat foreign compounds that are staying in the stomach for longer than usual. Such an immune mechanism has never been reported before.
This second paper made a direct comparison between measuring hydrogen production within the gut via the gas-sensing capsule and indirect measurement through breath testing.
Trials were conducted on nine healthy individuals in a blinded comparative study on absorbable versus fermentable carbohydrates.
Melbourne based start-up Atmo Biosciences is set to commercialise this revolutionary technology.
The trials were conducted with colleagues from Monash University. The findings have been published in the medical journal Alimentary Pharmacology and Therapeutics.
Kyle J. Berean, Nam Ha, Jian Zhen Ou, Adam F. Chrimes, Danilla Grando, Chu K. Yao, Jane G. Muir, Stephanie A. Ward, Rebecca E. Burgell, Peter R. Gibson, Kourosh Kalantar‐Zadeh.
The safety and sensitivity of a telemetric capsule to monitor gastrointestinal hydrogen production in vivo in healthy subjects: a pilot trial comparison to concurrent breath analysis.
Alimentary Pharmacology and Therapeutics, 2018; DOI:
10.1111/apt.14923
Real or crocodile tears? Psychopaths may not know the difference
August 2, 2018: Australian National University
New research from The Australian National University (ANU) has found people with high levels of psychopathic traits have difficulty telling when someone is genuinely afraid or upset, based on people's facial expressions.
The study involved participants looking at photographs of faces expressing different emotions. Some faces were showing real emotions and others were faking it.
Lead researcher Dr Amy Dawel of the ANU Research School of Psychology said the results showed people with high levels of psychopathic traits don't respond to genuine emotions in the same way as most people.
"For most people, if we see someone who is genuinely upset, you feel bad for them and it motivates you to help them," Dr Dawel said. "People who are very high on the psychopathy spectrum don't show this response."
"We found people with high levels of psychopathic traits don't feel any worse for someone who is genuinely upset than someone who is faking it. They also seem to have problems telling if the upset is real or fake. As a result, they are not nearly as willing to help someone who is expressing genuine distress as most people are."
Interestingly, these problems in responding to other peoples' emotions seem to be just for people who are sad or afraid.
"For other emotions such as anger, disgust, and happy, high psychopathy individuals had no problems telling if someone was faking it. The results were very specific to expressions of distress."
Dr Dawel hopes her research will lead to better understanding and treatments for psychopathy.
"There seems to be a genetic contribution to these traits, we see the start of them quite early in childhood," she said.
"Understanding exactly what is going wrong with emotions in psychopathy will help us to identify these problems early and hopefully intervene in ways that promote moral development."
Amy Dawel, Luke Wright, Rachael Dumbleton, Elinor McKone. A
ll tears are crocodile tears: Impaired perception of emotion authenticity in psychopathic traits.
Personality Disorders: Theory, Research, and Treatment, 2018; DOI:
10.1037/per0000301
Disclaimer: These articles are not intended to provide medical advice, diagnosis or treatment. Views expressed here do not necessarily reflect those of Pittwater Online News or its staff.