September 7 - 13, 2014: Issue 179
Pittwater Outrigger Members Paddling Hawkesbury Canoe Classic For A Cure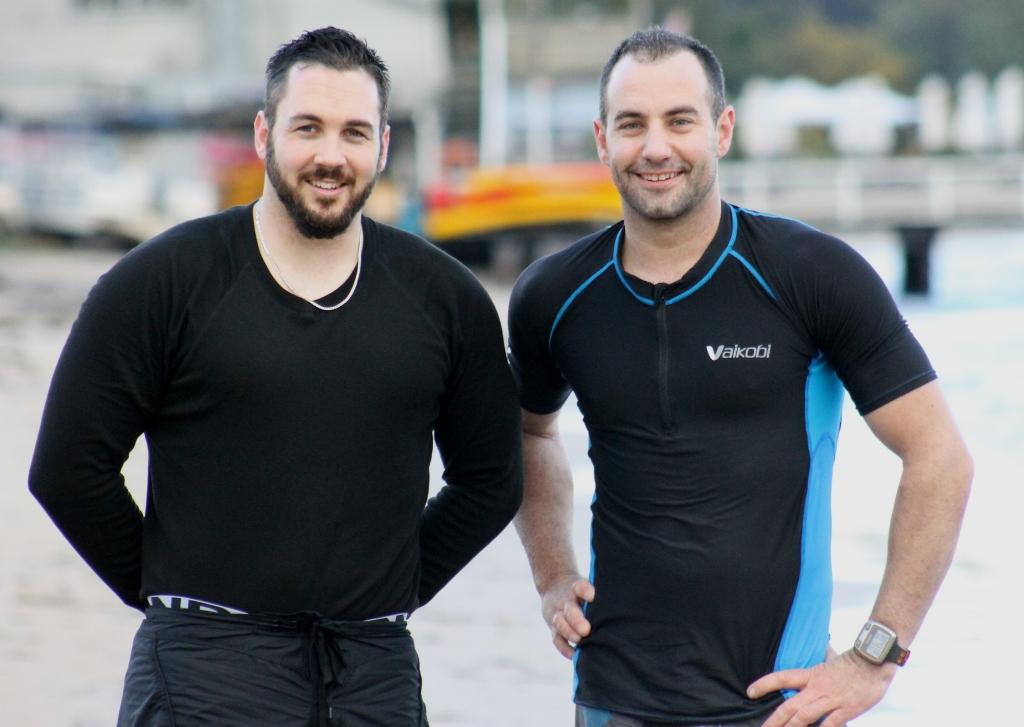 Antony Asquini and Andrew Brown - Pittwater Outrigger Club Members paddling for a Cure for Brain Cancer. A J Guesdon Pic.
Cousins Antony Asquini and Andrew Brown lost an adored nephew in June of this year to an aggressive brain tumour. Elijah was just 6 years old.
"We are now competing in the Hawkesbury Canoe Classic in his memory and to lift the spirits of family members. In reality an overnight paddle seems small in comparison to his battles." Andrew explained yesterday.
Andrew and Antony are not only dedicating their 111 kilometre paddle in an OC2 (2 man Outrigger Canoe) to Elijah, they are also seeking to raise funds for the Cure Brain Cancer Foundation - the largest dedicated fundraiser for brain cancer research in Australia that was founded in 2001 by world-renowned neurosurgeon Dr Charlie Teo.
"Brain Cancer receives only 3% of all cancer funding and is the largest killer of children, hardly seems fair. " Andrew said yesterday.
September is childhood cancer awareness month. In Australia 625 children are diagnosed with cancer each year so understanding childhood cancer, improving diagnosis, finding better treatments and support systems for families is vital.
Below is a link to Antony and Andrew's fund raising page of which 100% goes directly to funding research.
Pittwater Outriggers Club Members Training - Station Beach, Barrenjoey - Saturday 6th of September, 2014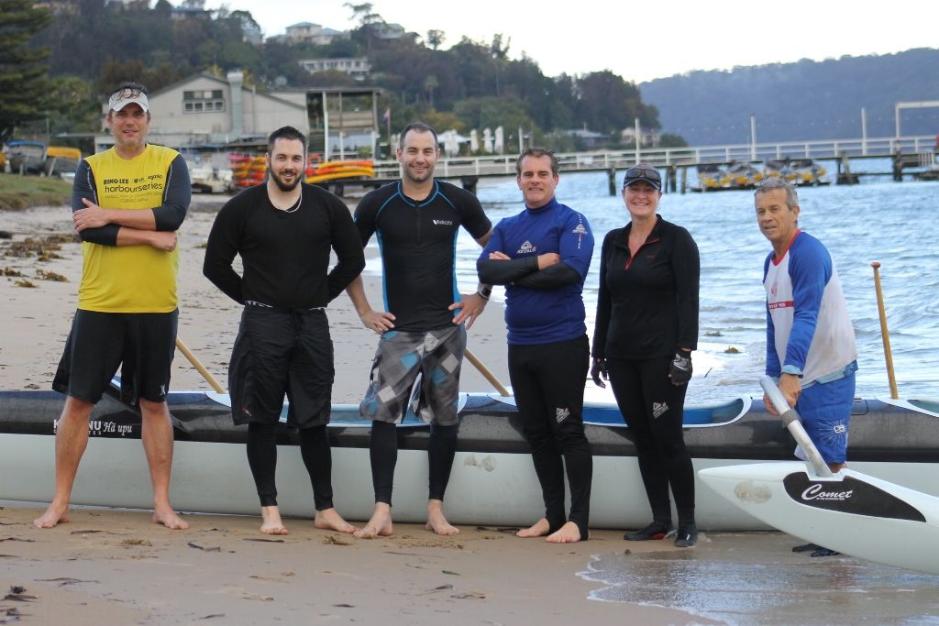 Pittwater Outriggers Club members train out of numerous venues; Bayview Yacht Racing Club, Rowland Reserve, Palm Beach or Long Reef boat Ramp. They have approximately 65 registered members and are always looking for new keen paddlers of all ages - they have a beginners day on Sundays 9am from Bayview for all skill ability and ages.
Pittwater Outriggers Club Facebook page