October 5 - 11, 2014: Issue 183
RMYC's Multihull Division's Lock Crowther Multihull Regatta 2014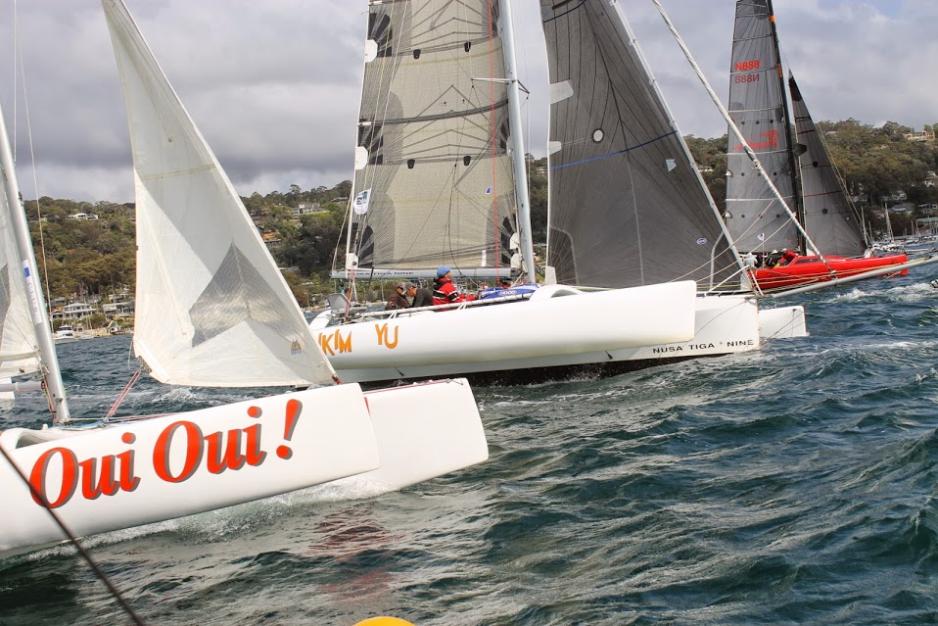 They're off and racing! - picture by A J Guesdon, 2014.
Lock Crowther was regarded as a world class Australian pioneer of multihull yacht design. The Multihull Division of the Royal Motor Yacht Club - Broken Bay, at Newport, recognises his dedication to the development of the modern multihull and named a Regatta in his honour.
The Lock Crowther Regatta has been hosted by the RMYC since 1996 and offers multihull owners both exciting racing and cruising programs. Once again the regatta is being held over this year's October long weekend on the beautiful waters of Pittwater and Broken Bay, NSW - starting with an optional Blue Water Classic ocean race on Friday 3 October 2014 for Safety Category 4 equipped boats with four inshore races to be sailed over Saturday and today, Sunday.
Report HERE - and this week's Pictorial is dedicated to some of the action seen HERE
Palm Beach Wharf Upgrades Begin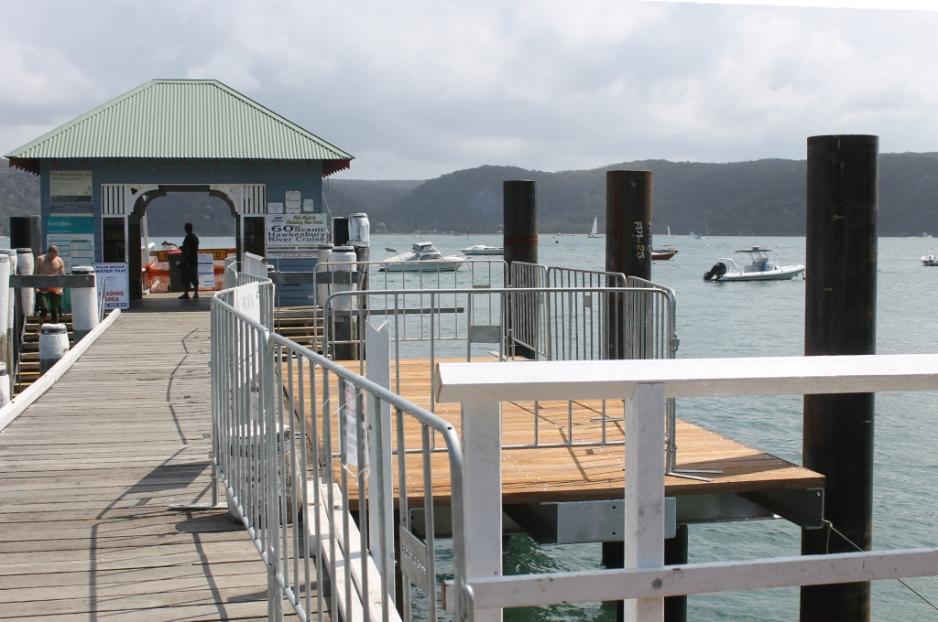 Palm Beach Wharf - photo by A J Guesdon, 4.10. 2014
Pittwater Council has begun their upgrade of Palm Beach Wharf - the NSW Government is contributing $1.5 million to the project - the remainder to be funded by Council's capital works budget. In summary, the existing ferry wharf is to be upgraded and converted to a stepped wharf with ramps. The wharf is to extend approximately 18m further into Pittwater at its western end. The proposal also entails the demolition and re-construction of about 33m of the length of the existing wharf.
Find out more HERE
Signs of An Art-Full Spring and Summer - Pittwater Artists Trail and ArtSpot 2015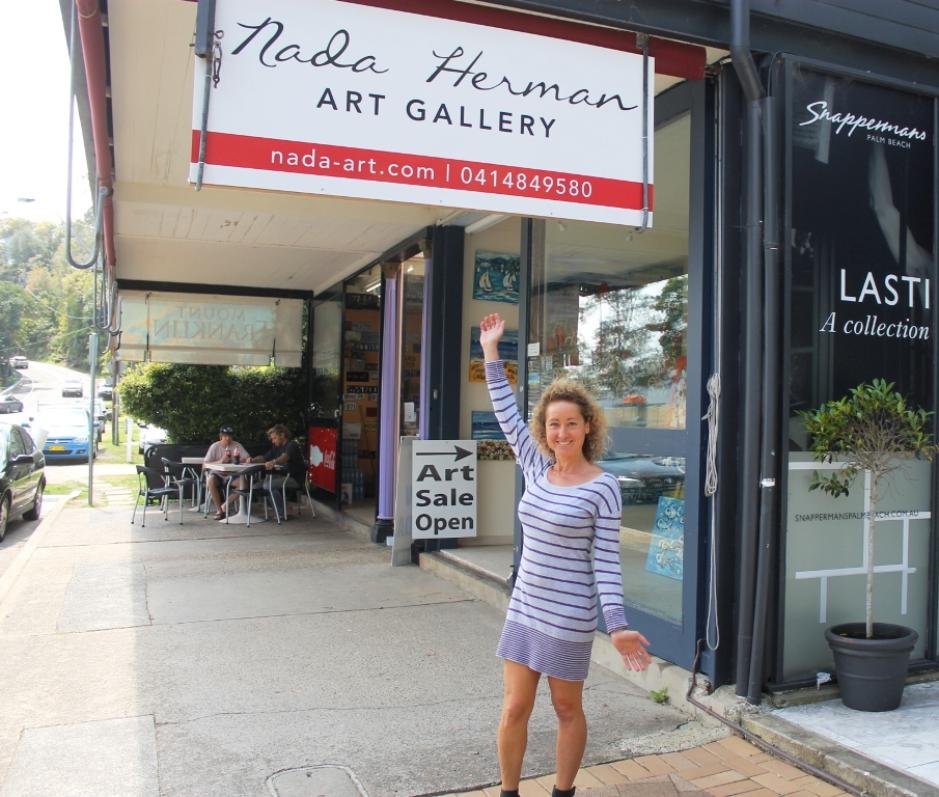 Nada Herman - outside the Nada Herman Gallery - Palm Beach - picture by A J Guesdon, 2014.
Pittwater artists are gearing up for the second open weekend of the Pittwater Artists Trail over the weekend of October 18-19 - one of the participants in this ever popular event is our October Artist of the Month, and Profile this week, Nada Herman. This diminutive lady creates works synonymous with all the colour and feel of Pittwater that are sought by Australian and International lovers of beautiful paintings.
Nada will also be one of the artists exhibiting in January 2015's ArtSpot, which we'll hear more about soon, and has just opened a gallery opposite Palm Beach Wharf which will be open from 10am from now on. Great stuff!