October 12 - 18, 2014: Issue 184
Tim Jacobs Wins 8th Lion Island Challenge - Named Coach of the Year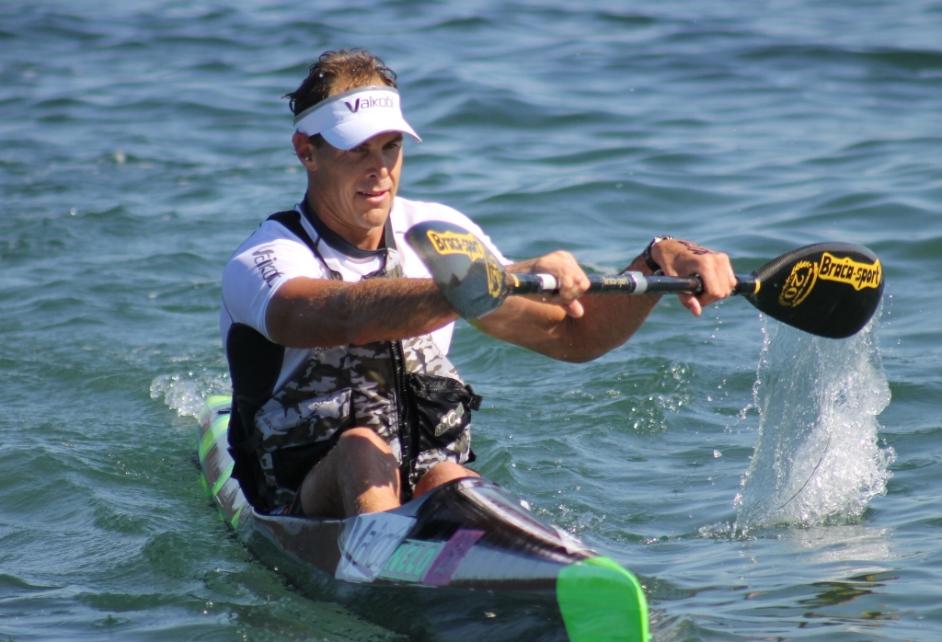 Tim Jacobs wins his 8th Lion Island Challenge - picture by A J Guesdon, 2014.
Tim Jacobs has won his 8th in a row Lion Island Challenge - and the perpetual Lion Island Challenge trophy. Mr. Jacobs also picked up an award for Coach of the Year from Paddle NSW at Saturday October 11th's Lion Island Challenge while Kieran O'Riordan was recognised for his strength in the paddling arena too. Both trophies were presented by Chairperson of Paddle NSW, Tim Hookins, a passionate paddler himself who participated in the 2014 Challenge despite having a recent defibrillator operation.
The 2014 Lion Island Challenge had a record number of entries this year with 227 competitors on skis, sls racing boards, SUP's and OC1's, as well as a team from Pittwater Outriggers in ages ranging from Juniors to Veterans.
The Lion Island Challenge is the first event in the annual Ocean Series, regarded as one of the best Open Water paddling series in Australia. The Lion Island Challenge is hosted by the Avalon Beach SLSC and supported by Surf Life Saving Sydney Northern Beaches, with Avalon Beach SLSC members being joined by Newport and Mona Vale SLSC's this year.
This week's Pictorial shares some of the fun HERE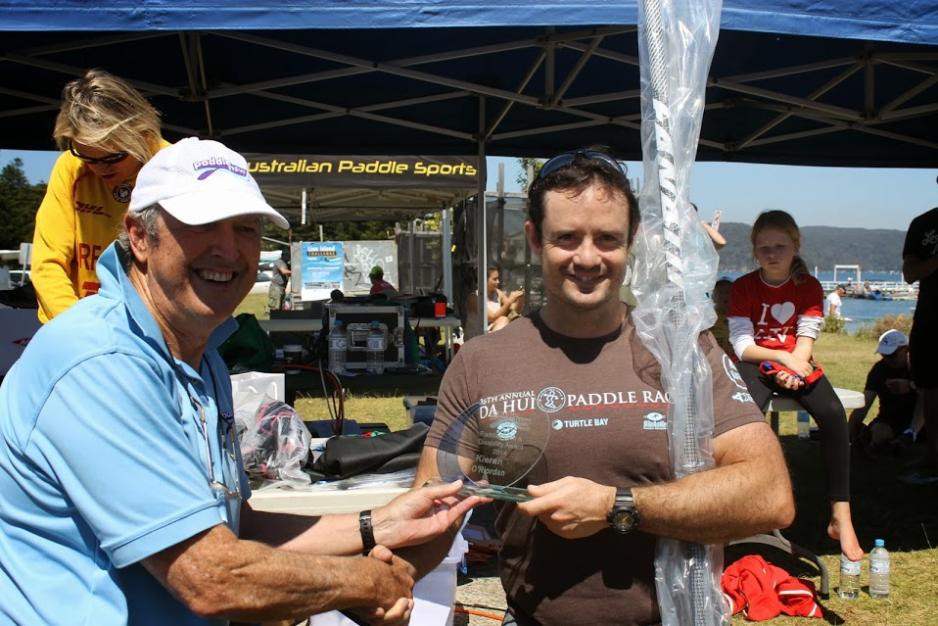 Kieran O'Riordan with Chairperson of Paddle NSW Tim Hookins - picture by A J Guesdon, 11.10. 2014
Avalon Sailing Club Juniors Take Part in 2014 Youth Championships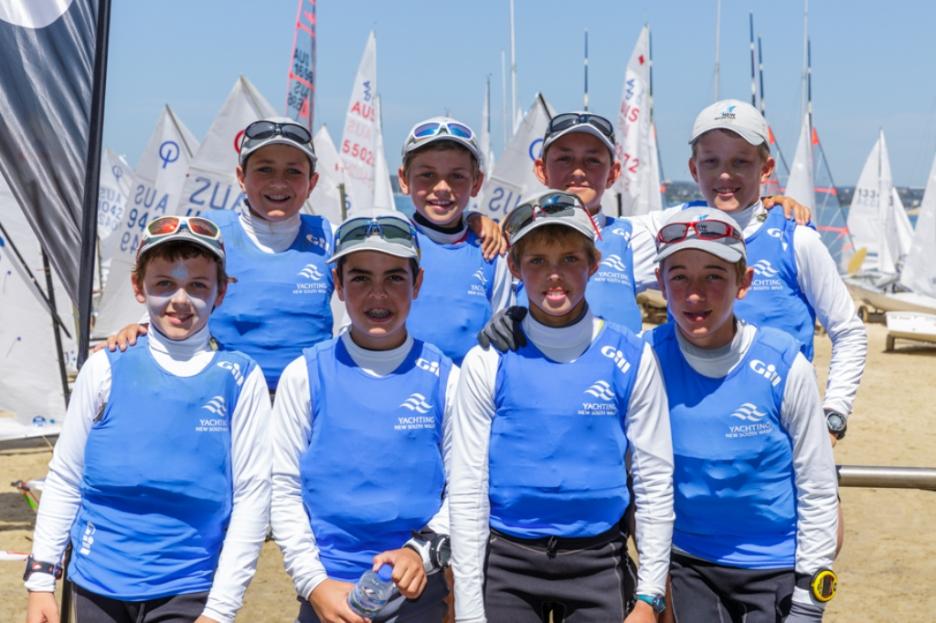 Opti Sailors at 2014 Yachting NSW Youth Championships - picture by Robin Evans.
Botany Bay saved its best for the finale. A glorious spring day and perfect breeze capped off the deciding three races of the annual Yachting NSW Youth Championships, a mass gathering of sailing's next generation run over the October long weekend out of Georges River 16' Sailing Club. Eight classes representing five states and the ACT, from the world's most popular mass produced youth dinghy, the Optimist, to 420s and 29ers, almost completed a full schedule.
A 38 strong squad from NSW's Youth Sailing Team (YST) took a fair slice of the podium places at the Yachting NSW Youth Championships that wrapped up on Monday October 6, 2014, on Botany Bay south of Sydney's CBD, including youth sailors from the Royal Prince Alfred Yacht Club and Avalon Sailing Club.
Report by Pittwater's own Lisa Ratcliff HERE
Pittwater Dog Owners Put Wildlife At Risk By Ignoring Protection Areas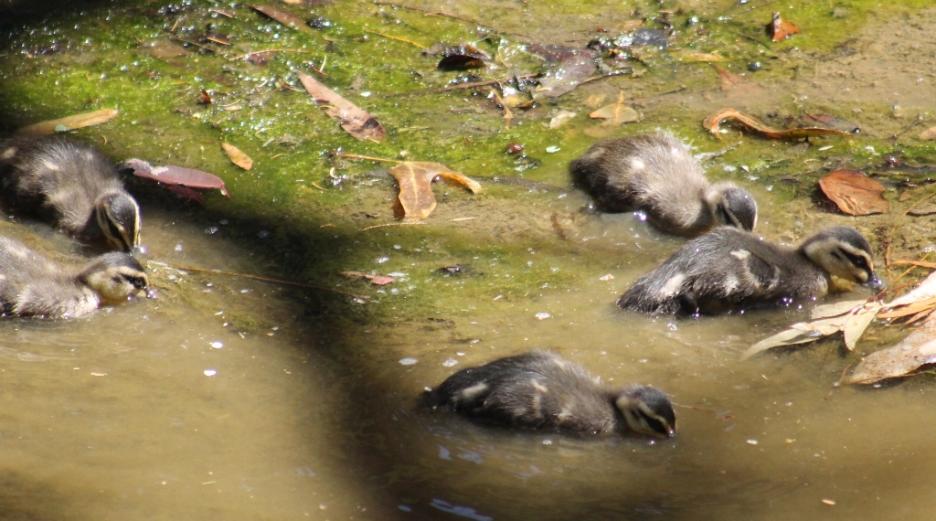 Pacific Black ducklings on Careel Creek this week - picture by A J Guesdon, 2014.
Pittwater dog owners risking the future of precious wildlife by ignoring signs prohibiting dogs in protected areas.
Pittwater dog owners continue to walk dogs, on and off the leash, in bushland where dogs are prohibited – killing or injuring wildlife, as well as disturbing breeding habits.
The Pittwater Council Dog Control policy was amended in November 2013 and now includes six reserves where dogs are fully prohibited. These reserves are Ingleside Chase, Irrawong, Warriewood Wetlands, Turimetta Headland, Bangalley Headland and the intertidal area of Careel Bay.
All of these reserves have the appropriate signage telling people that dogs are prohibited. However many people either ignore the signs, claim they didn't know the rules or, when questioned, tell bushland officers, "My dogs are leashed so what does it matter?"
Pittwater Council Principal Officer Natural Environment and Education, Matt Hansen claims the very presence of dogs in banned areas can have a devastating impact.
"Many species of wildlife view dogs as a natural predator, so even the scent of dogs can disturb wildlife enough to disrupt their natural behaviour. There have also been cases where roaming dogs have killed wildlife such as wallabies, as Council has picked up such images on fauna monitoring cameras," he said.
"Council staff and bushland contractors put a lot of effort into enhancing habitat for wildlife, including threatened species, in these areas. If people allow dogs in prohibited areas they can disturb wildlife to the point of not being able to successfully feed or breed."
Council strongly urges dog owners to be responsible and not bring dogs into prohibited areas and to obey signage in such areas. Dog owners in streets adjacent to bushland reserves are also urged not to let their pets to wander into bushland, even if they think their pet is not inclined to chase or kill wildlife.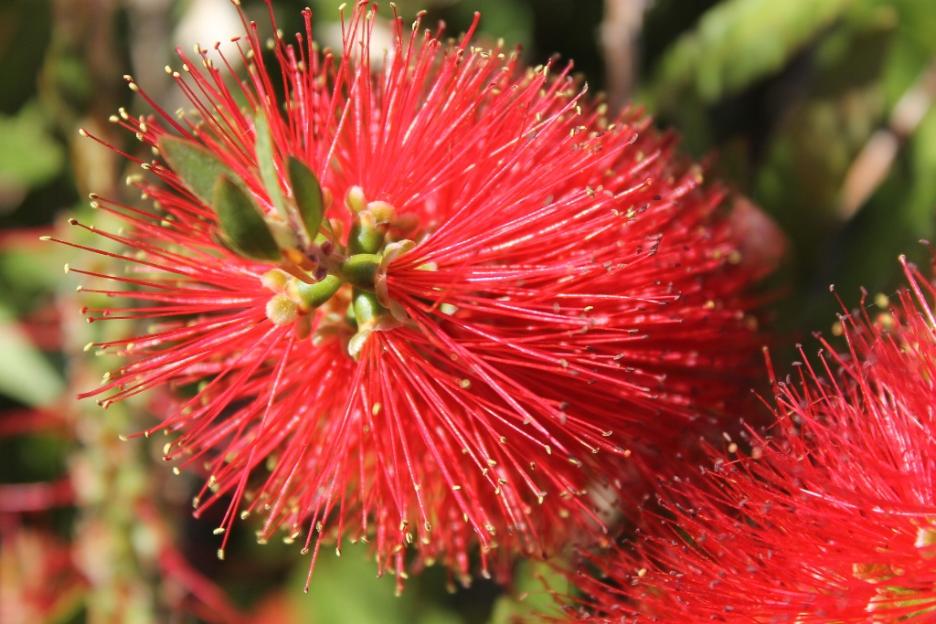 Pittwater Spring 2014 - A J Guesdon picture.