inbox and environment news: Issue 595
August 20 - 26, 2023: Issue 595
Rod Stewart - Rhythm Of My Heart
Vietnam Veterans Remembered 50 Years On From Australian Troop Withdrawal
August 18, 2023

Vietnam Veterans Day commemorations being held today around the state and Australia will hold special significance, marking 50 years since Australia's withdrawal from Vietnam.
Vietnam Veterans Day takes place on 18 August, originally to acknowledge the Battle of Long Tan which occurred in 1966 and resulted in 18 Australian deaths and 24 wounded after 3 hours of fierce fighting before the withdrawal of the Viet Cong. But the day is used to broadly to remember the service and sacrifice of all who fought in Vietnam.
Minister for Veterans David Harris was at the Cenotaph alongside RSL NSW President and Vietnam veteran Ray James OAM, to pay tribute to the service and sacrifice of our veterans of one of Australia's longest military engagements of the 20th century.
"This year, 50 years on from the withdrawal of Australian troops, we pay special tribute to all who served in Vietnam to keep us safe," Mr Harris said.
"Sadly, 523 lost their lives and almost 2400 were wounded, with all involved carrying the scars and memories that only armed combat can bring. We will never forget your service and sacrifice."
RSL NSW President Ray James OAM said commemorating significant moments in our military history is vital to Australia, as people, a community, and a nation.
"Today we will honour those veterans who lost their lives during a battle; returned home wounded, ill, or injured, lost their lives in the years since they returned, and still carry the physical and emotional scars of their service since Australia withdrew from the Vietnam War 50 years ago," Mr James said.
"For those of us who are still here today, I say we must continue to honour the dead but fight like hell for the living as we support our fellow veterans of all conflicts, and connect them with the mateship, camaraderie, and services they need."
Vietnam veterans and nurses are also being honoured in a new exhibition at the Anzac Memorial in Hyde Park. The Stories of the Dat Do Dogs is a photographic exhibition with digital stories from over 50 veterans sharing their experiences from Vietnam.
Minister Harris who opened the exhibition said the memories shared by these veterans will enable their legacy to continue.
"The photographs and digital stories produced are essential to ensuring the sacrifices of these veterans are not forgotten, and their legacy is passed down to future generations."
The exhibition will feature in the Auditorium at the Anzac Memorial in Hyde Park Sydney through to March 2024.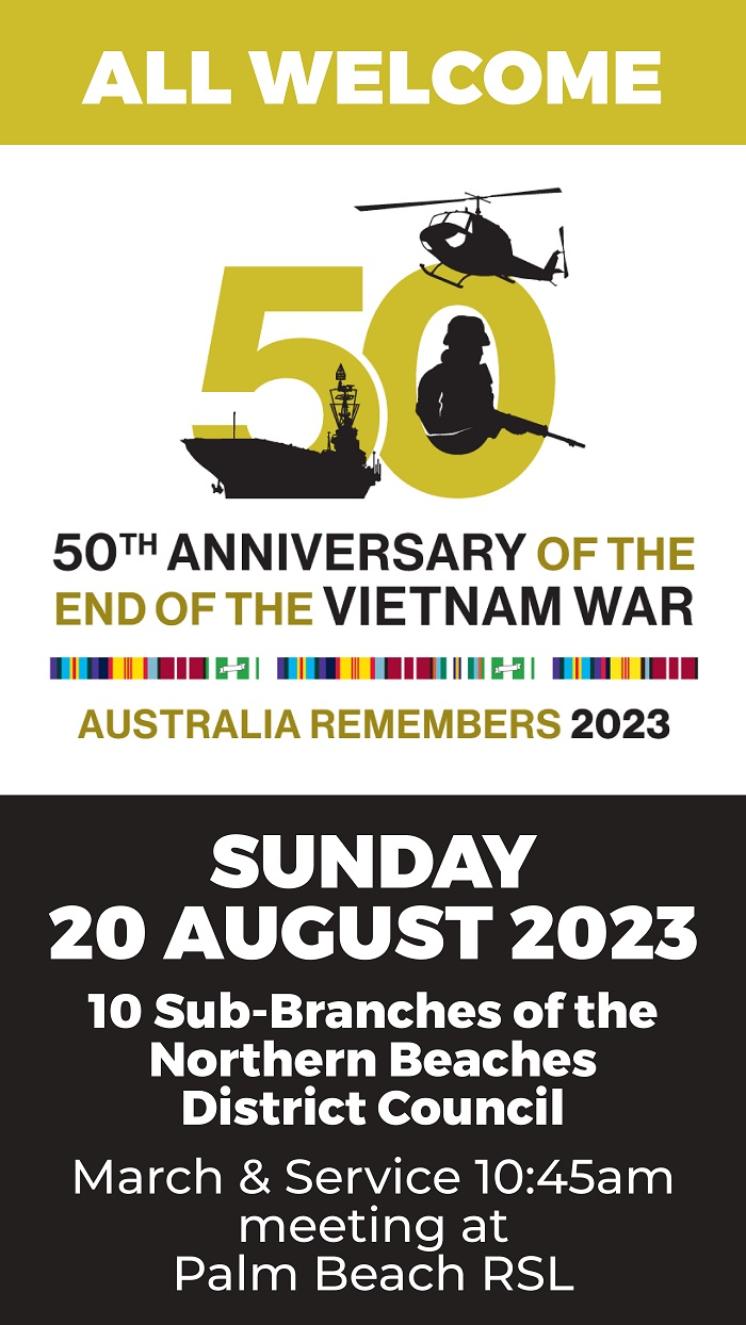 Financial Report On The Australian Aged Care Sector 2021-22
A report on the financial performance of the Australian aged care sector for the 2021-22 financial year. It includes an analysis of residential aged care, home care, and the Commonwealth Home Support Programme.
This report provides analysis on the financial performance of the Australian aged care sector in the 2021–22 financial year, including:
Home care
Residential care
Commonwealth Home Support Programme
Future demand for aged care
It is produced through use of data submitted annually by aged care providers through the Aged Care Financial Report, such as income, expenses, cash flow statements and assessments. The information reported is dependent on the type of provider, such as residential aged care, home care, multi-purpose services and respite care, and the accuracy of the data submitted.
The data shows how much is spent on care, nursing, food, maintenance, cleaning and administration and profits at the sector level. The report provides an insight into the financial performance of the aged care sector, including identifying industry trends.
Overview - having read it
The Department of Health and Aged Care latest Financial Report on the Australian Aged Care Sector – FRAACS – shows residential aged care operated at a loss of $2.264 billion – or $32.97 per resident per day.
"The financial performance of the residential aged care sector has been declining since 2016-17 and has likely reached its lowest point in the 2021-22 financial year," say the report's authors.
Only 31 per cent of residential aged care providers proved profitable in 2021-22 – down 15 per cent on the previous year.
The poor result was attributed to a loss of $14.86 per resident per day for the accommodation funding stream – which included a loss of $813 million in bed license amortisation – and a loss of $6.37 for Covid-related expenses.
As the authors note: "The $813 million bed license amortisation loss is a result of the removal of the Aged Care Approvals Round and the need for providers to readjust the treatment of bed licences as intangible assets. The impact of bed license amortisation will not be ongoing post 1 July 2024, when residential aged care places will be allocated directly to older people, rather than providers."
For residential aged care providers, profitability pressures were demonstrated by negative average earnings – before interest, tax, depreciation and amortisation – of $46 per resident per year.
"While this decrease followed a trend in recent years, the decrease was greater in 2021-22 than all previous years," say the report's authors. "This decrease can be likely attributed to a large increase in Covid-19 expenses and increasing labour costs across all expense categories."
Occupancy rates also had a significant impact on provider profitability. In 2021-22, FRAACS shows occupancy rates had fallen to an average of 86.2 per cent – a result also exacerbated by the pandemic.
"The occupancy rates across 2021-22 continued to be impacted by Covid-19 as preferences for older Australians entering residential aged care changed during this time," say the authors.
While the home care sector remained profitable during the 2021-22 financial year, provider profitability decreased. In 2021-22, EBITDA per home care recipient per year was $1,232 – down from $1,792 in 2020-21. This equates to $2.78 per care recipient per day – down from $4.29.
"Over the last five years up until 2021-22, there has been an increase in the number of people accessing home care packages, and therefore Australian Government funding for home care has also increased," say the report's authors. "However, there has been an increase in the percentage of providers operating at a loss, and a reduction in earnings per recipient for all provider types, most significantly for regional providers."
Meanwhile, the total amount of unspent funds – the sum of the Home Care Account Balance held by Services Australia on behalf of the recipient and the unspent funds held by providers – was, as of 30 June 2022, $2.3 billion, up on the 30 June 2021 amount of $1.7 billion.
"We expect to see improvements in sector financial performance."
Despite yet another set of grim figures for the sector to digest, the report's authors are optimistic that finances will improve over time.
"In future FRAACS reports, we expect to see improvements in sector financial performance as a result of key aged care reforms which have come into effect following the 2021-22 financial year."
These include:
the implementation of the Australian National Aged Care Classification funding model, which commenced on 1 October 2022
an additional 9,500 home care places in 2023-24
the expanded role of the Independent Health and Aged Care Pricing Authority, which will ensure care funding moves in line with the costs of delivering care
funding for higher wages for aged care workers
additional investment into nursing and care.
"The residential aged care sector has already seen improvements since the commencement of the AN-ACC funding model on 1 October 2022 as shown through the second quarterly financial snapshot for 2022-23," say the authors. "The department will continue to monitor the financial performance of the sector through the Quarterly Financial Report and publish this financial performance in the QFS."
The report's authors also point to the Aged Care Taskforce, which was established in June 2023 to provide funding advice to the government. "Improving the system to ensure long-term sustainability for the future of aged care remains a priority for the Australian Government," they say.
It will need to be a priority. As the authors themselves acknowledge: "Within a decade, there will be more people aged over 65 years than under 18 living in Australia for the first time in history … Australia will need a fair and equitable aged care system to be sustainable for the long-term and meet the needs of an ageing population."
Australia's Progress In Advance Care Planning: Challenges And Innovations
UNSW Ageing Futures Institute member Dr Craig Sinclair has led work to address the key challenges in Advance Care Planning (ACP) in Australia.
ACP is a process that enables a person to plan for their future medical treatment and other care, for a time when they are not competent to make, or communicate, decisions for themselves. Whilst inherently an important consideration for older people, ACP is an important process for individuals and families across the life course.
Australia has made remarkable strides in ACP over the past two decades. States and territories have taken steps towards implementing ACP as part of routine care across the country, aligning with national accreditation standards, and a position statement taken by the Royal Australian College of General Practitioners. However one key challenge in ACP implementation is the lack of a consistent approach across Australia. Inconsistencies in legislation, terminology for ACP documents, and local policies between states and territories have hindered the development of a unified national approach to ACP, creating confusion and anxiety among health professionals and community members.
The COVID-19 pandemic significantly impacted the urgency, uptake, and use of ACP in Australia. As the country grappled with the virus, innovative measures were implemented, such as adopting telehealth and video-conferencing platforms for ACP discussions and relaxing legal requirements for document witnessing through legislative amendments. While some of these innovations have persisted beyond the pandemic, their effects on ACP implementation and patient rights protection need further examination.
Dr. Craig Sinclair, the lead author of the publication, stresses the importance of future research and practice to focus on ACP quality oversight and tailored programs for diverse communities.
"Advance Care Planning Australia has played a significant role in promoting agreed-upon best practices and providing online training modules for health professionals and the community. Further work is needed to enable cross-jurisdictional compatibility of ACP documents and consistent alignment with best-practice principles. The lessons learned from events like COVID-19 may help pave the way for a more cohesive approach to Advance Care Planning in the future," says Dr Sinclair.
"Coordinating a unified national approach, which incorporates quality control, and enables tailoring for the specific needs of diverse communities are essential steps to ensure effective and accessible ACP for all Australians. "
This publication was part of a special issue in the ZEFQ journal, which published updates from 29 countries around the world (including all inhabited continents) and was coordinated by the international society of Advance Care Planning (which includes researchers like Dr Sinclair). The special issue, released in conjunction with the recent ACPi 2023 conference in Singapore, is available open access for 1 year.
Digital Puzzle Games Could Be Good For Memory In Older Adults
Older adults who play digital puzzle games have the same memory abilities as people in their 20s, a new study has shown.
The study, from the University of York, also found that adults aged 60 and over who play digital puzzle games had a greater ability to ignore irrelevant distractions, but older adults who played strategy games did not show the same improvements in memory or concentration.
It is known that as humans age, their mental abilities tend to decrease, particularly the ability to remember a number of things at a single time -- known as working memory. Working memory is thought to peak between the ages of 20 and 30 before slowly declining as a person gets older.
Previous research, however, has shown that the way we hold information in the brain changes as we get older, and so the York team looked at whether the impacts of particular types of mental stimulation, such as gaming, also had altered effects depending on age.
Dr Fiona McNab, from the University of York's Department of Psychology, said: "A lot of research has focused on action games, as it is thought that reacting quickly, keeping track of targets and so on helps attention and memory, but our new analysis shows that the action elements do not seem to offer significant benefits to younger adults.
"It instead seems to be the strategy elements of the games -- planning and problem solving for example -- that stimulates better memory and attention in young people. We don't see this same effect in older adults, however, and more research is needed to understand why this is. We can't yet rule out that the strategy games played by older people are not as difficult as the games played by younger people and that the level of challenge might be important in memory improvement."
The study included older and younger adults playing digital games that they would normally play in their 'real lives'. This resulted in a wide range of games to be tested alongside a digital experiment that required participants to memorise images, whilst being distracted.
Dr Joe Cutting, from the University of York's Department of Computer Science, said: "Generally people have a good ability to ignore irrelevant distractions, something we call 'encoding distraction'. We would expect for example that a person could memorise the name of a street whilst being distracted by a child or a dog, but this ability does decline as we age.
"Puzzle games for older people had this surprising ability to support mental capabilities to the extent that memory and concentration levels were the same as a 20 year-olds who had not played puzzle games."
Older people were however more likely to forget elements committed to memory whilst being distracted if they only played strategy games, and young people were less successful at focusing attention if they played only puzzle games.
The researchers say future study could focus on why there is a difference between impacts of types of games depending on the age of a player and if this is connected to how the brain stores information as people age.
Joe Cutting, Bethany Copeland, Fiona McNab.
Higher working memory capacity and distraction-resistance associated with strategy (not action) game playing in younger adults, but puzzle game playing in older adults.
Heliyon, 2023; 9 (8): e19098 DOI:
10.1016/j.heliyon.2023.e19098
Running This Week:
The Chiltern Trail On The Verge Of Spring 2023

By Kevin Murray And Joe Mills
August 10, 2023

A terrific walk on a terrific day... 6.8 kilometres on the Chiltern Track at Ingleside, with Glenys and Joe. Whew! I took a picture or two that you might enjoy...

(Did I mention it was 6.8 kilometres?)

Kevin M.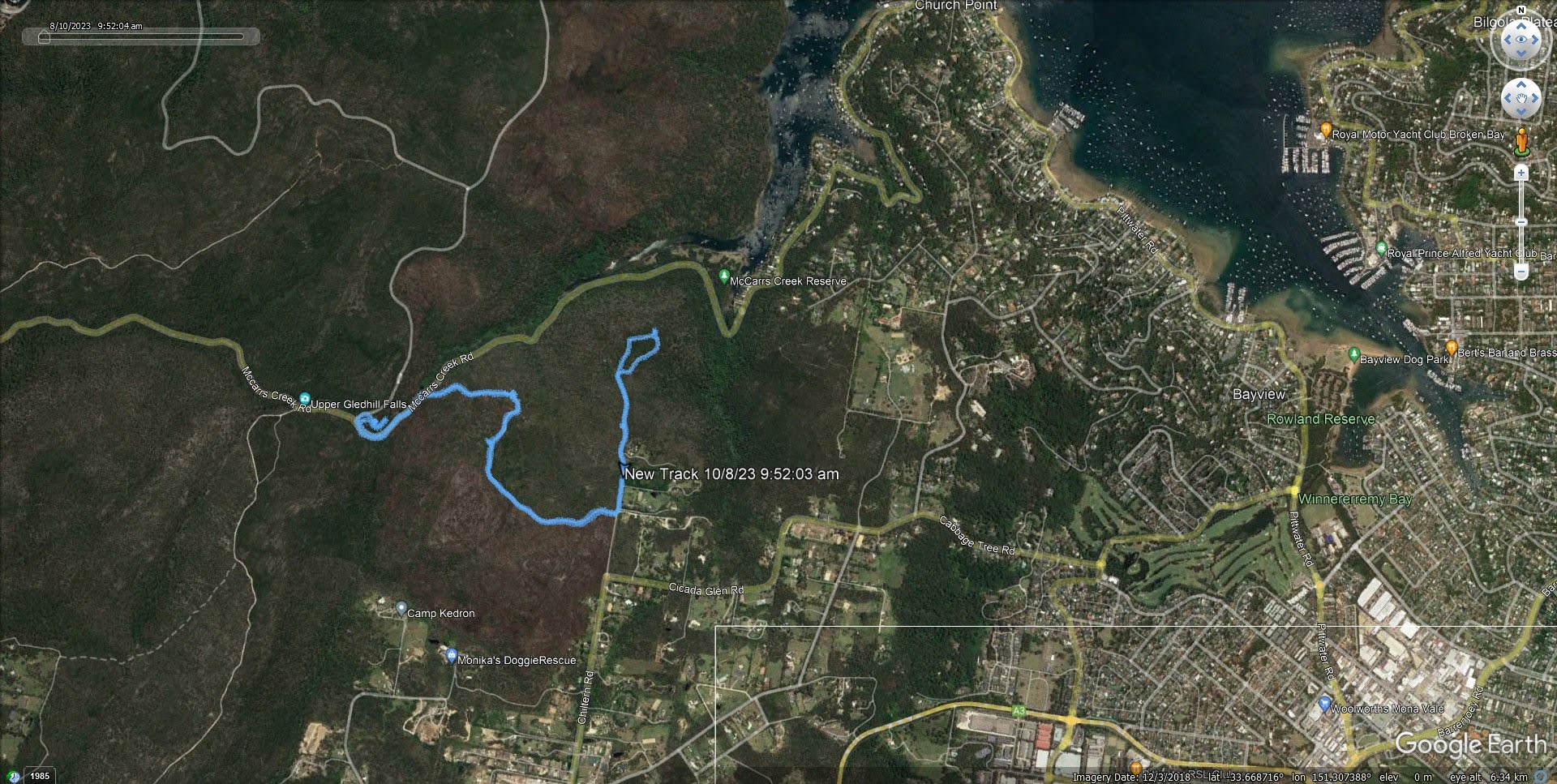 The Chiltern Track, in Ku-ring-gai NP, running from Chiltern Rd Ingleside to McCarrs Creek Rd, is a firetrail through wonderful bushland, full of interest at all seasons. This is a great place to spot birds, with 144 local species recorded
in e-bird
at present, so take some binoculars if a birder or just listen for their songs. This is also a place where you will see bushflowers bloom year round, and especially in the weeks leading into Springs' official months.
Chiltern has a meaning of, relating to, or being chalky, sandy, gravelly, and loamy soils of England that are naturally dry and lie in dry situations.
The Warringah Shire Council meeting held December 20th 1954 records:
Street Names – Shire Engineer's Report
h) Stating that attempts are being made to establish a Progress Association in the area between Ingleside and Church Point, the proposed name being ''Cicada Glen'', that letters from the provisional Hon. Secretary refer to Chiltern Road, running north from Mona Vale Road some distance west of the road to the new sanitary depot; and suggesting that the Council officially name this road Chiltern Road. Resolved, - That this suggestion be adopted. (Crs. Hewitt, McKay)
The Chiltern Trail is a firetrail that goes from the end of Chiltern Road in Ingleside down to McCarrs Creek Road.
This affords you great views over the district, stretches to t he Lower Gledhill Falls, where McCarrs Creek plunges over a cliff into a pool. You can also access from the other side of the creek by following McCarrs Creek from The Duckhole.
You can also access Crystal Creek, which is to the east of the trail as it flows down to McCarrs Creek Road.
Length: 6.8 km - you need to be fit will take 2-3 hours in and back. Best walked in Autumn, Winter or Spring.
One for those of us who aren't quite as fit as this happy trio - thank you very much Glenys, Kevin and Joe - BEAUTIFUL! Head over to the Pictures page and enjoy this week's Pictorial.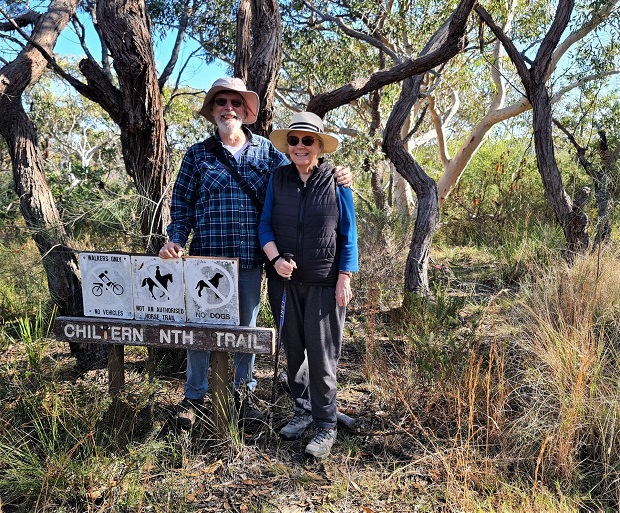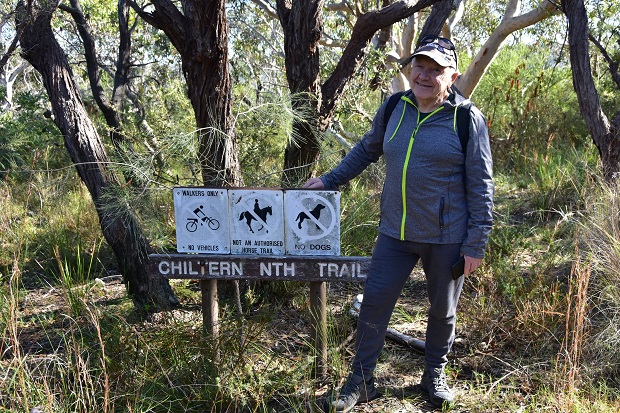 2024 NSW Seniors Festival To 'Reach Beyond'
The 2024 NSW Seniors Festival is shaping up to be bigger and better, with the theme 'Reach Beyond'.
Minister for Seniors Jodie Harrison said the NSW Seniors Festival is the biggest gathering for seniors in the state and provides an opportunity for older Australians to celebrate and connect.
"The NSW Government is looking forward to delivering a festival that embraces everybody and recognises the important contributions seniors play in our community," Minister Harrison said.
"We want to see NSW seniors taking advantage of the many activities, that include the popular signature events – the Premier's Gala Concerts and Expo.
"The NSW Seniors Festival is a great time for older Australians to 'reach beyond', to seek out new experiences and make new friends by participating in the festivities."
Next year's NSW Seniors Festival will run from 11-24 March 2024, with the Expo and Gala concerts taking place between 13-14 March. Each year the festival provides a full program of events and entertainment, with a huge variety of exciting activities across the state.
Discounted early bird applications for prospective Seniors Festival Expo stallholders are now open and will run until 22 September 2023. Prospective Seniors Festival Expo exhibitors can visit, https://seniorsfestival.info/be-exhibitor.
The Premier's Gala Concerts will be live-streamed so people can watch no matter where they are. Further details on the Premier's Gala Concerts will be announced later this year.
APSC Releases Capability Review Report For The Department
August 18, 2023: Federal Dept. of Health and Aged Care
The Australian Public Service Commission has released its capability review report for the Department of Health and Aged Care. Read more about the process and the outcome of the review.
The capability review of the Department of Health and Aged Care is the second to be published under the Australian Government's re-instated pilot Capability Review program.
The review was conducted a team of independent reviewers between February to May, 2023. The final report was endorsed by the APSC Commissioner on 19 July 2023.
We will consider the report's findings and prepare an action plan setting out the actions we intend to take in response to the review.
Wildfires And Farming Activities May Be Top Sources Of Air Pollution Linked To Increased Cases Of Dementia
No amount of air pollution is good for the brain, but wildfires and the emissions resulting from agriculture and farming in particular may pose especially toxic threats to cognitive health, according to new research from the University of Michigan.
Increasingly, evidence shows exposure to air pollution makes the brain susceptible to dementia. And now the findings of Boya Zhang and Sara Adar, environmental epidemiology researchers in U-M's School of Public Health, point to a strong likelihood that agriculture and wildfires, with their release of a range of harmful emissions at high concentrations, need to be more closely studied and monitored for their risks to public health, specifically dementia.
"We saw in our research that all airborne particles increased the risk of dementia but those generated by agricultural settings and wildfires seemed to be especially toxic for the brain," said Adar, associate chair of the Department of Epidemiology in the School of Public Health. She currently leads several large cohort studies on the impacts of exposures on cognitive aging and dementia.
"Our findings indicate that lowering levels of particulate matter air pollution, even in a relatively clean country like the United States, may reduce the number of people developing dementia in late life," Adar said.
Adar and Zhang's paper, "Comparison of Particulate Air Pollution From Different Emission Sources and Incident Dementia in the U.S.," appears today in the Journal of the American Medical Association's Internal Medicine.
Zhang, a research fellow who focuses on the effects of air pollution on cardiopulmonary disease and cognitive aging, said: "This work suggests that particulate matter air pollution from agriculture and wildfires might be more neurotoxic compared with other sources. However, more research is needed to confirm these effects, especially for these two sources which have received less attention in prior research."
"Given that the development of dementia could take a long time, this study mainly aimed to provide evidence for policymakers to reduce exposures to these sources of emissions," Zhang said.
The findings come as unusually poor air quality is regularly triggering alerts in the U.S. The alerts are aimed at protecting the public from the unseen, swirling mix of microscopic toxins in air pollution, specifically fine particulate matter or PM2.5. It is one of the most concerning elements of air pollution. At less than 2.5 microns in size, PM2.5 is less than the width of a human hair. Because it's so small, it can enter the brain through the nose directly or cross the blood-brain barrier in other ways. PM2.5 is also known to affect the lungs, heart, and in emerging research, the brain and cognitive function.
"These findings are quite timely given the increasing frequency of wildfire smoke in our
communities," Adar said. "Our data suggest that in addition to some of the more obvious health impacts of wildfire smoke like irritation to our throats and eyes along with breathing difficulties, high smoke days might also be taking a toll on our brains."
The record number of air quality alerts in the U.S. this year are due in large part to smoke from wildfires burning in Canada since May. The effect of wildfire is not new in the U.S., especially given the fires in the western part of the country.
Adar, a long-time environmental epidemiologist, said that wildfire smoke is becoming a more widespread stressor with many cities experiencing 30-plus days each year impacted by smoke. Given the extremely high levels of exposure to the public, wildfires are thought to contribute up to 25% of fine particulate matter exposures over a year across the U.S. and as much as 50% in some western regions of the country, Adar said.
"While individual wildfires may be short-lived, these events are becoming more frequent in our communities due to warmer temperatures, drier conditions, and longer fire seasons. As we've seen, wildfire smoke can also travel very far distances," Adar said.
Their findings are based on research into the development of dementia among nearly 30,000 adults from across the U.S. over an 18-year period. The data comes from the Health and Retirement Study, a nationally-representative collection of cohorts of older adults who have been followed since 1992. Pollution estimates in Adar and Zhang's study were based on home addresses of participants. Participants have been interviewed biennially about their cognition, overall health, and health behaviours until death or loss of contact for the survey.
They observed that higher levels of particulate matter air pollution, especially from agriculture and wildfires, were associated with greater risks of dementia. The findings could not be explained by other factors such as individual, neighbourhood, socioeconomic status, occupation, or hometown or region of the country.
"With the knowledge of which sources are more toxic than others, it may be possible to design interventions for specific sources as a more effective way to decrease the burden of dementia," Zhang said.
Dementia is currently the seventh leading cause of death and one of the major causes of disability and dependency for older people, according to the World Health Organization.
The research specifically sought to test the hypothesis that a variation in emission sources could explain which are most toxic, but measuring the emissions with their distinct physical and chemical characteristics is challenging.
Past studies analysing exposures to source specific fine particulate matter meant researchers mainly investigated relationships with the total mass of fine particulate matter in the air.
"In our study, we used a sophisticated prediction model that includes information about the chemical transformations and dispersion of pollution from different sources to estimate the levels of source-specific particulate matter air pollution at participants' residential addresses," Zhang said. "This approach is beneficial because it not only accounts for pollution directly emitted by a source but also pollution generated through reactions with other chemicals in the air."
Since the average level of exposure to PM2.5 for the people studied was less than the National Ambient Air Quality Standard, this is not just an issue of extreme pollution events, the researchers say, though it's clear that the air quality from wildfire events is worsening. This research suggests that it's not just sending people with respiratory ailments to the hospitals but there may also be longer lasting effects to the body. With the changing climate, it's likely that these threats to health will increase.
The study was funded by the National Institute of Environmental Health Sciences and the National Institute of Aging.
Boya Zhang, Jennifer Weuve, Kenneth M. Langa, Jennifer D'Souza, Adam Szpiro, Jessica Faul, Carlos Mendes de Leon, Jiaqi Gao, Joel D. Kaufman, Lianne Sheppard, Jinkook Lee, Lindsay C. Kobayashi, Richard Hirth, Sara D. Adar.
Comparison of Particulate Air Pollution From Different Emission Sources and Incident Dementia in the US.
JAMA Internal Medicine, 2023; DOI:
10.1001/jamainternmed.2023.3300
2024 NSW Seniors Festival Grants Program Applications Open
From art classes to information sessions, we're calling for applications to fund activities that provide seniors with opportunities to be active and engaged in their local communities.
$200,000 in funding is available for local councils and not-for-profit organisations to run events and activities during the festival. Do you know a local organisation or council that should apply? Let them know today so they don't miss their chance!
Applications close at 5pm on Monday 28 August.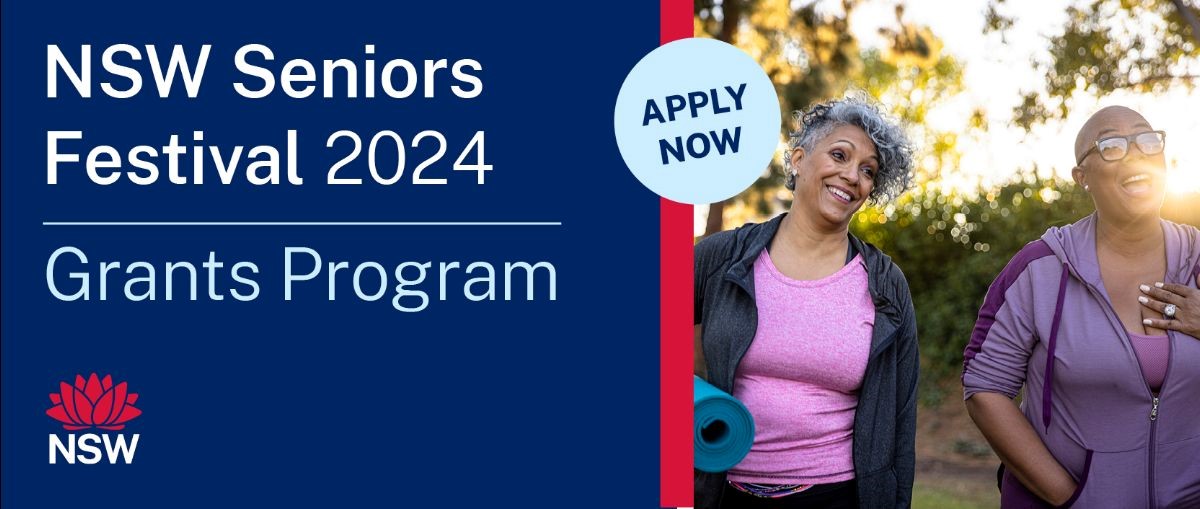 Save the Date!
The 2024 NSW Seniors Festival will run from 11 – 24 March and you're invited!
The Premier's Gala Concerts and Seniors Festival Expo will be held at ICC Sydney on 13 and 14 March.
Gala Concerts' performers and on-sale ticket dates will be announced in late 2023.
NSW Seniors Festival Grant Program 2024
The NSW Seniors Festival Grants program provides $200,000 in funding for community programs and activities that enable older Australians to remain active, healthy, and engaged during the NSW Seniors Festival.
The grants program is a key part of the 2024 NSW Seniors Festival. The festival will run from Monday, 11 March – Sunday 24 March 2024.
The NSW Seniors Festival Grant program encourages Seniors in NSW to enjoy new experiences, continue learning, stay active and connect to their communities. It does this by:
supporting a broad range of local community organisations
supporting programs and activities in regional NSW
fostering partnerships with community groups and services
providing programs and activities for diverse communities in NSW
supporting projects that empower older people to stay connected
assisting organisations to increase capacity of current programs and activities.
Applications can be for small scale, multiple and larger activities throughout the NSW Seniors Festival.
There are two funding levels that applicants can apply for:
Up to $5,000 for local community programs and activities.
$5,001 - $10,000 to local government organisations for large scale community and regional programs and activities – funding is available to local government organisations only.
Projects must be located within NSW and conducted between 11-24 March 2024.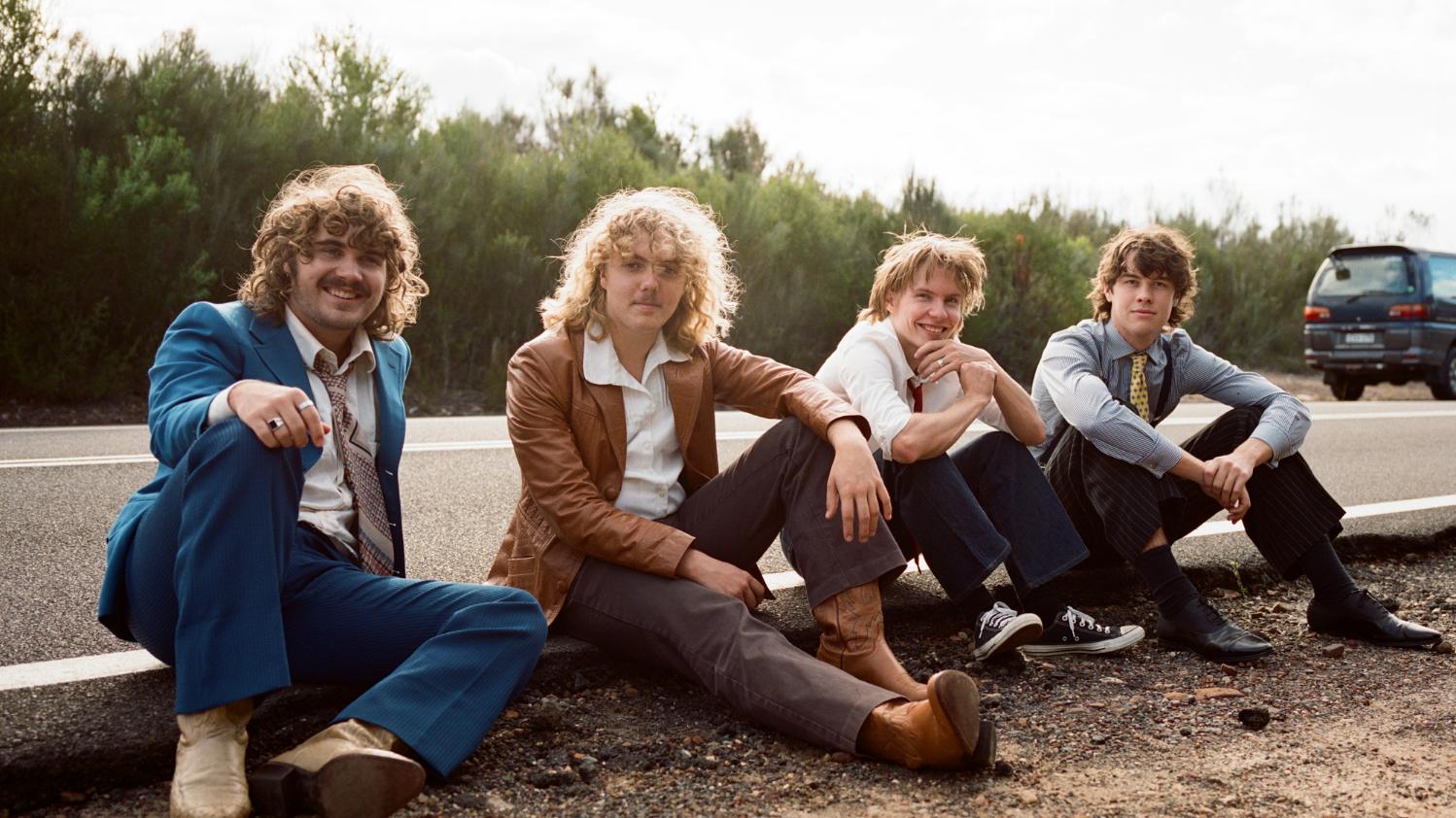 Website: therions.com/home
Instagram: www.instagram.com/therionsband
Tik Tok: www.tiktok.com/@therionsband
Facebook: www.facebook.com/TheRionss
There will be no better way to spring into Spring and Summer 2023 than tuning in to the sounds coming from Pittwater band and former Barrenjoey High School alumni The Rions this September through November. To back up newly released EP 'Minivan' the boys will be on the road, taking it to the streets, and nightclubs, in a tour that stretches from Queensland to Tassie and even a jaunt over to Western Australia. Although only one local gig is scheduled so far, at Dee Why and 18+, included are performances with the Grapevine Gathering national tour, indicating The Rions are happy to inspire locals to join the road trip phenomenon to 'see and be in other places' during Australia's warmer months.
First forming as a band following a 2016 high school talent show, when they were in Year 7, their music teacher Mr Stone (father of Angus & Julia) saw something special and encouraged the boys to get gigging.
The name stems from the inability of Harley to pronounce the word 'lion' when a toddler; he would pronounce it 'rion'. He had been telling fellow band members about this when the organisers asked them what they were going to be called and the spontaneous response from his band mates was 'The Rions!'.
The band consists of Noah Blockley (lead vocals, bass guitar), Harley Wilson (guitar), Asher McLean (guitar), and Tom Partington (drums).

They started performing in our area at the age of 13 and have ventured through a multitude of genres, citing Arctic Monkeys, Lime Cordiale, Spacey Jane, and Dayglow as their musical influences.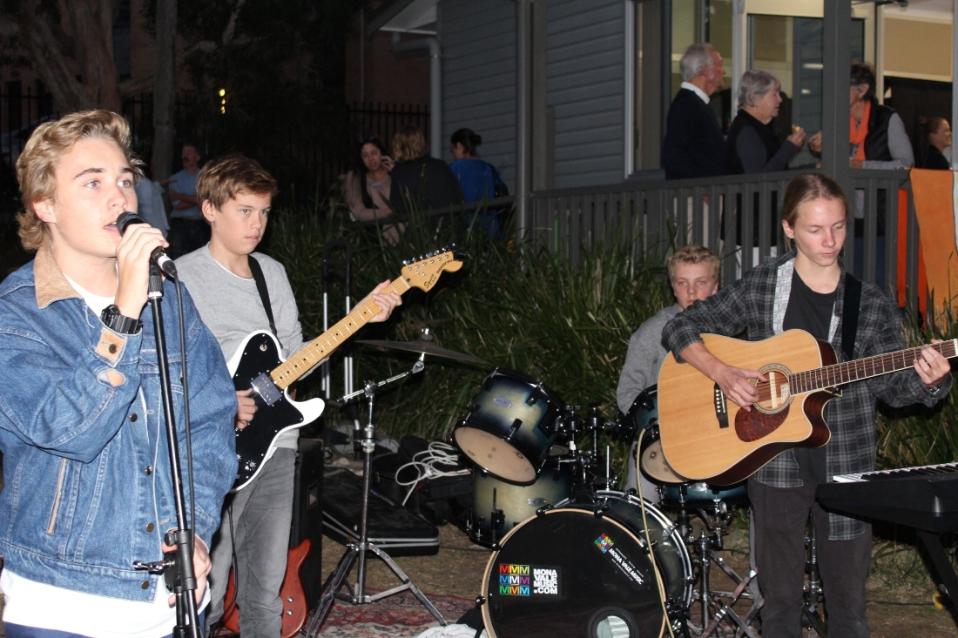 Awesome music from The Rions at the opening of the Avalon Youth Hub in 2018 Asher was playing piano initially, and this is before Noah took up the bass. Tom, using borrowed drums here, would build his own drum kit as his Year 12 Design and Technology (DT) major work at Barrenjoey High School. Photo: A J Guesdon
Besides being talented musicians they also have 'put back' into our local community – just some of these 'fronting ups' were making music at the opening of the Avalon Youth Hub in 2018, playing the Breath Festival in 2019 and teaming up with Marvell in 2020 to help 2019/2020 fire impacted Mogo Public School at Batemans Bay when BHS was raising funds for these youngsters.

At just 17 years old, their natural talent and hard work helped them create a loyal following, winning a spot in the Bluesfest Busking Comp Grand Final, taking out the Northern Composure Audience Choice Award and winning Triple j's Unearthed High 2021 with their single 'Night Light' produced alongside Callum Howell (Ocean Alley).
The win built on the momentum of debut singles 'Sadie', 'Halfway Out' and 'Head Still Hurts', followed by 'Disassociation' and 'Anakin', each stronger than the last.
Since, The Rions racked up some 10 million streams worldwide, gone back-to-back in consecutive Hottest 100 countdowns and drawn praise from the likes of even the most unlikely of fans in Avatar's Sam Worthington. Night Light would land at No. 51 on triple j's Hottest 100 countdown for 2021, and they'd follow it up with Anakin which appeared at No. 64 in 2022.
The Rions runs as Profile of the Week this Issue. A taster:
Bring Back Memories Not Measles
​NSW Health is urging people planning to travel overseas to ensure they are fully protected against measles before they go, following two recent cases in travellers who have returned from Bali.
While rare in Australia, measles remains a common illness in many parts of the world, including locations popular with Australians such as Indonesia, India, the Philippines, Pakistan, and Thailand.
The Middle East, Africa, parts of Europe and the UK, are also considered higher risk for measles due to ongoing circulation of the virus, or current outbreaks.
Dr Christine Selvey, Director Communicable Diseases Branch NSW Health said measles is highly infectious.
"Anyone who is not immune is at risk of developing the disease if they are exposed," Dr Selvey said.
"Measles can be very severe and people with measles often require hospitalisation, however it is almost completely preventable through vaccination."
Anyone arriving from overseas, who develops symptoms of measles, are advised to contact their GP urgently to arrange measles testing, particularly those arriving from known areas of high risk for measles such as South-East and Southern Asia or Africa.
"Travellers who develop symptoms, should call ahead to their GP or Emergency Department to ensure they don't wait in the waiting room with other patients," Dr Selvey said.
Symptoms of measles include fever, sore eyes and a cough, followed three or four days later by a red, blotchy rash spreading from the head and neck to the rest of the body.
Two doses of measles vaccine provide long term protection to 99% of people vaccinated.
The measles-mumps-rubella (MMR) vaccine is safe and is included on the National Immunisation Program for children at 12 and 18 months of age.
Anyone in NSW born during or after 1966 who does not have evidence of having received two doses in the past can access free measles vaccine from their GP (all ages) or pharmacies (people over 12 years of age).
People born prior to 1966 are likely to have had measles infection and are generally considered immune. People who are unsure of whether they have had two doses should get a vaccine, as additional doses are safe.
People travelling with young children should discuss travel plans with their GP as the measles vaccine schedule can be started from 6 months of age for children travelling to areas which are a risk for measles.
Fun Little Wave At South Av. - Tuesday August 15, 2023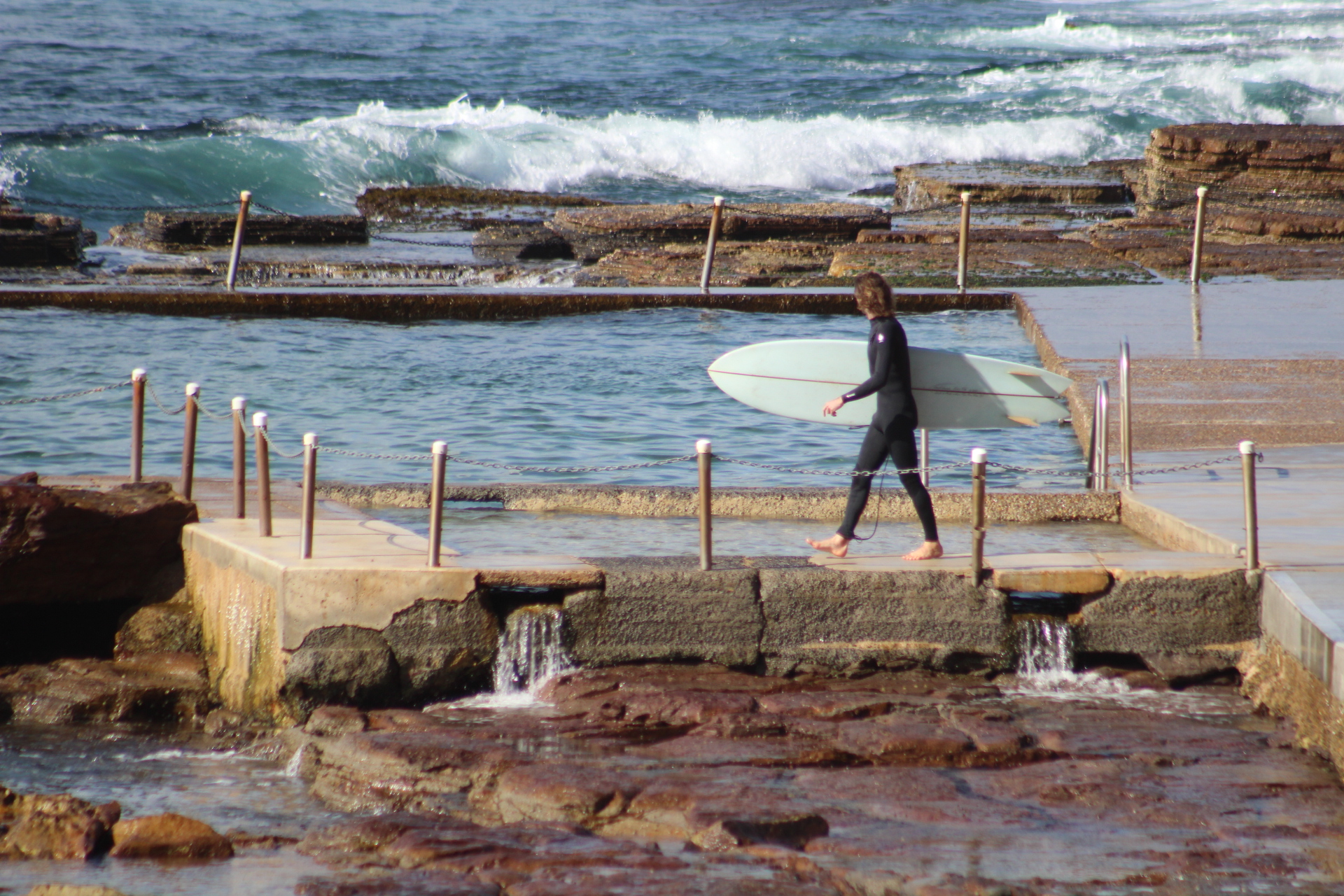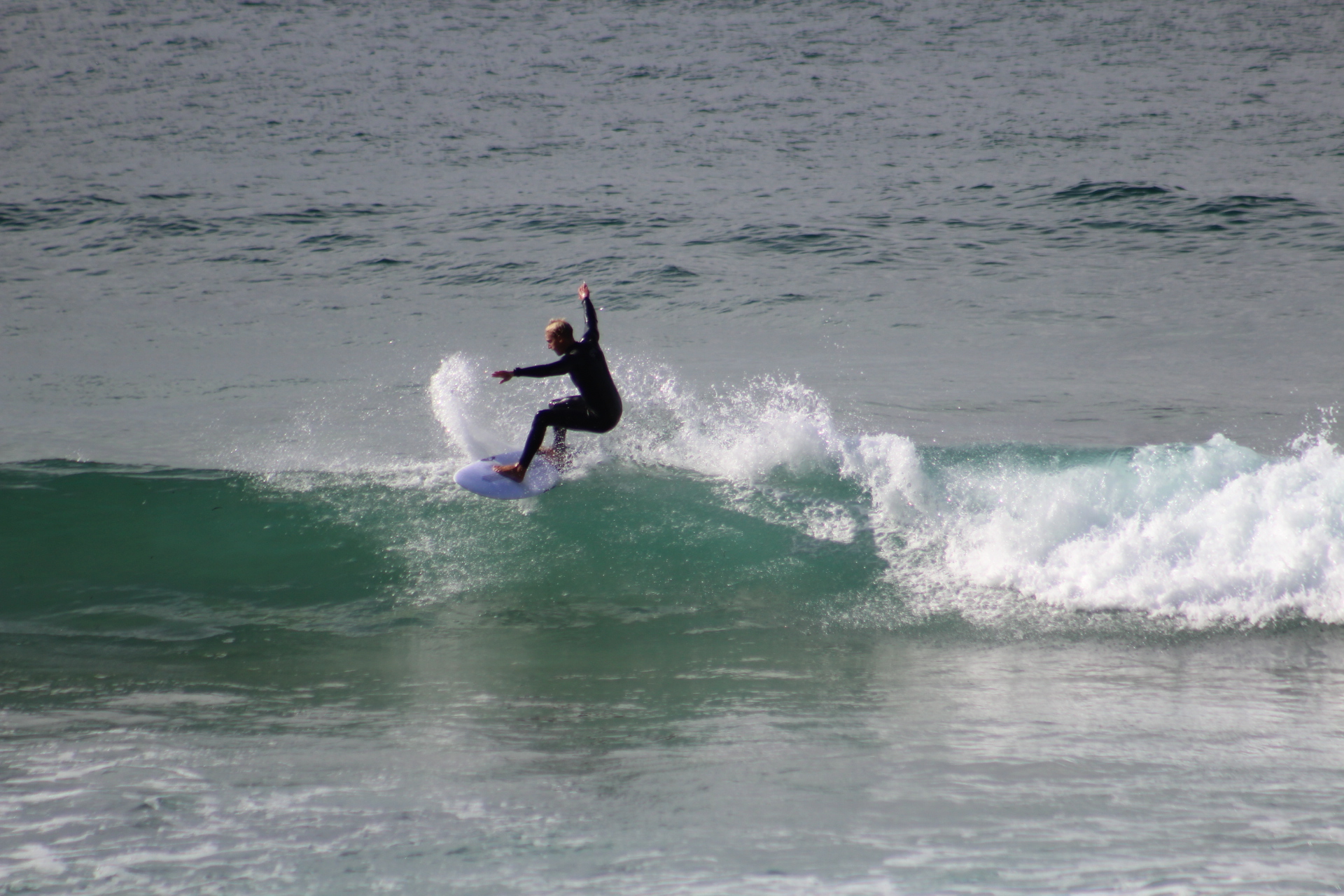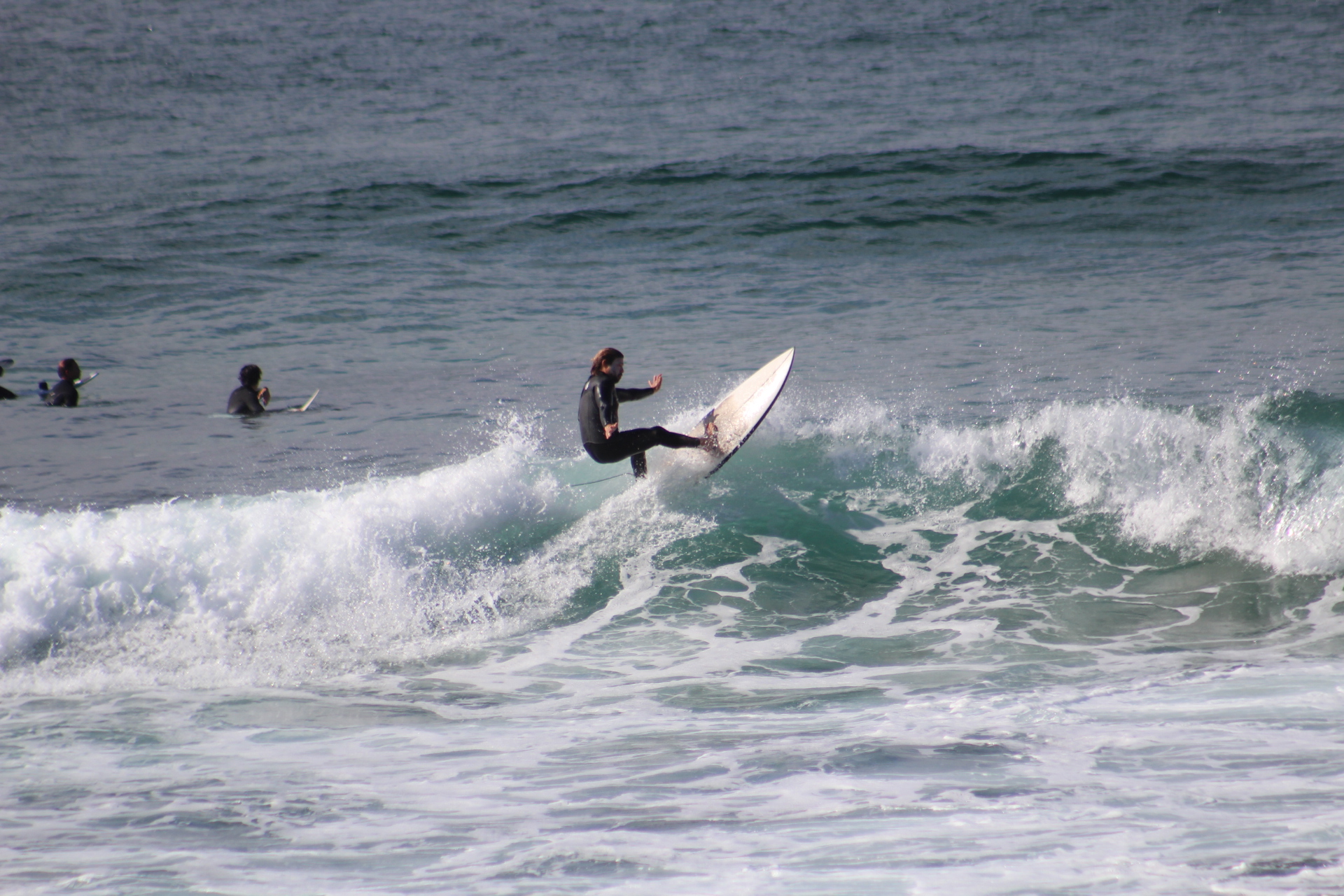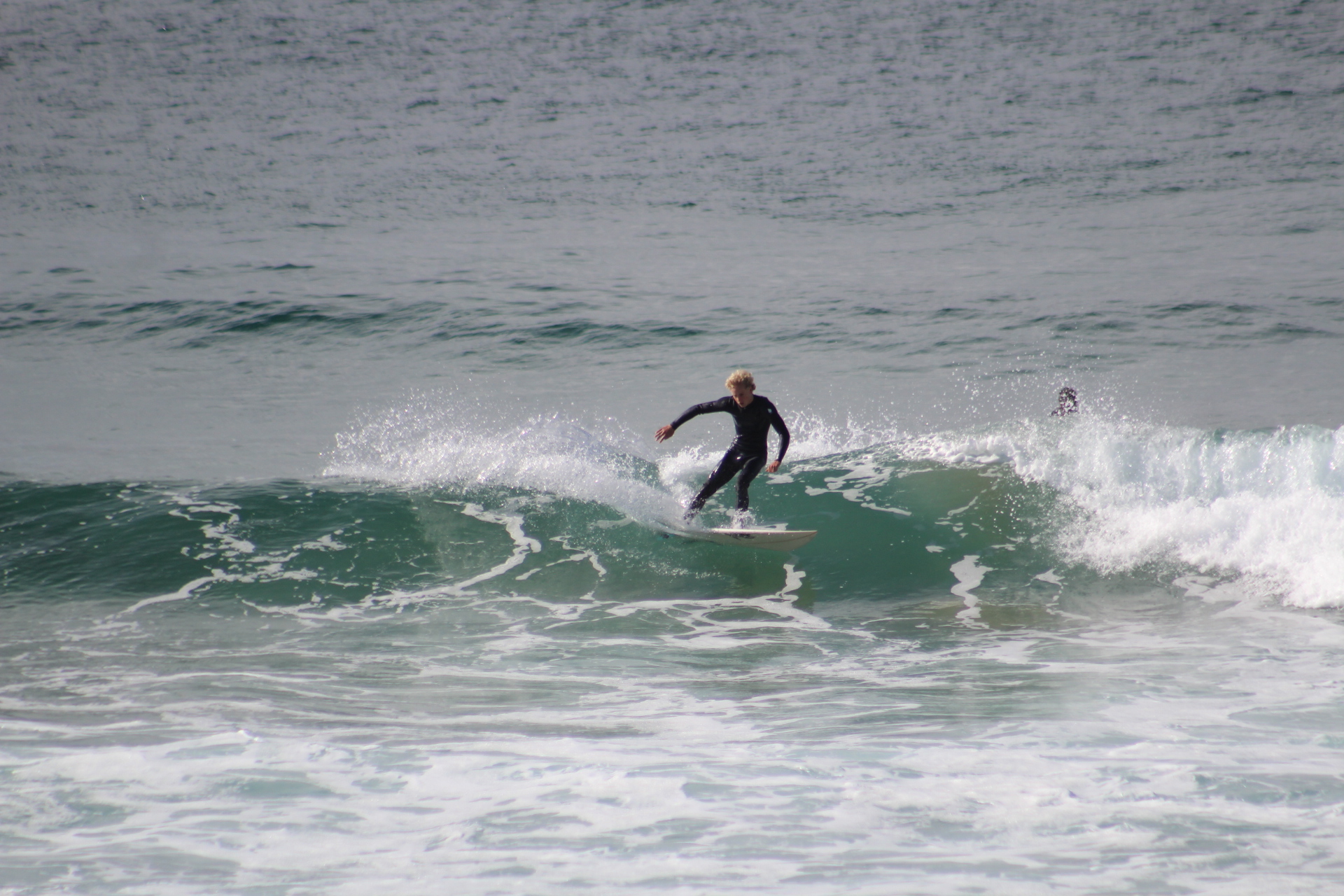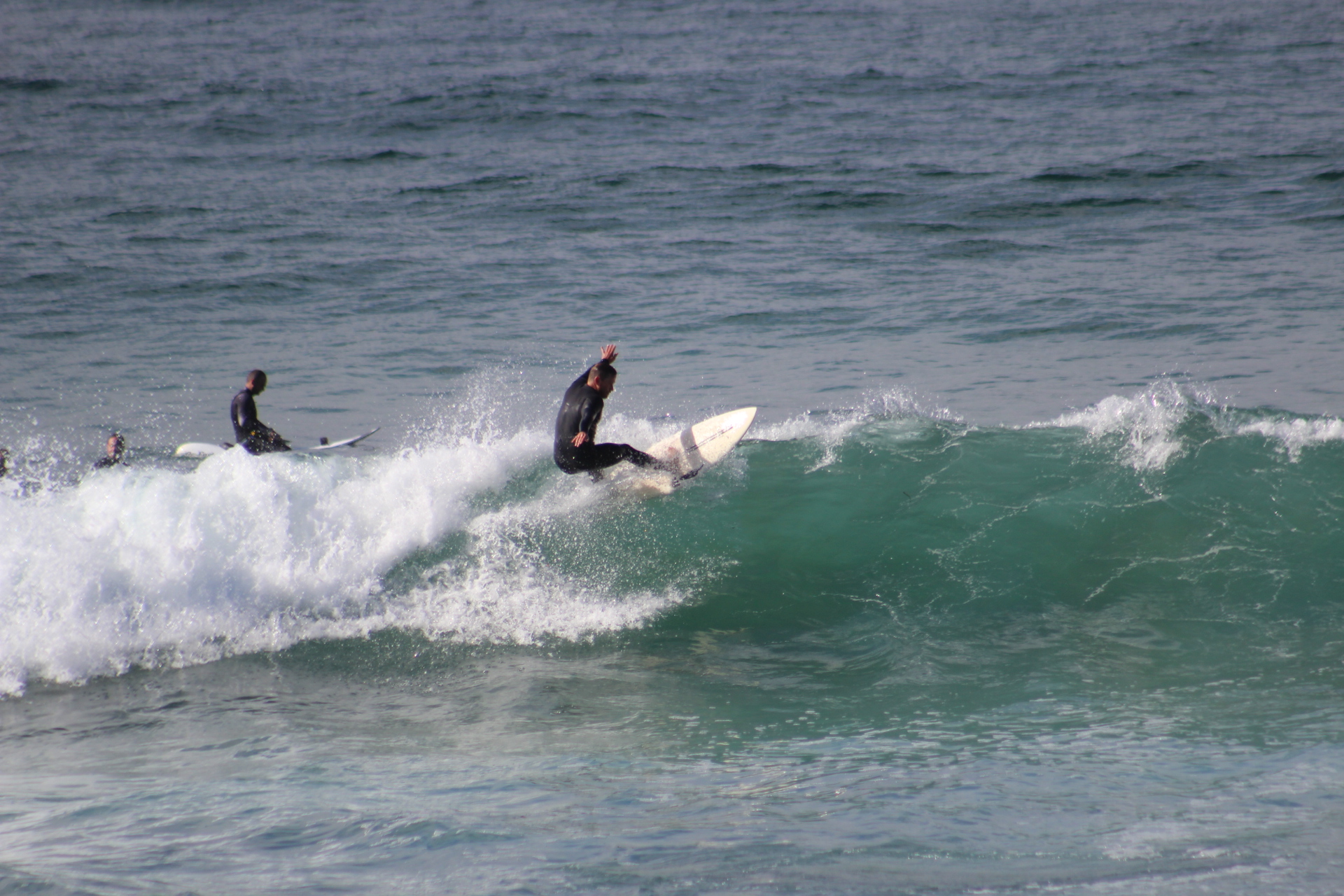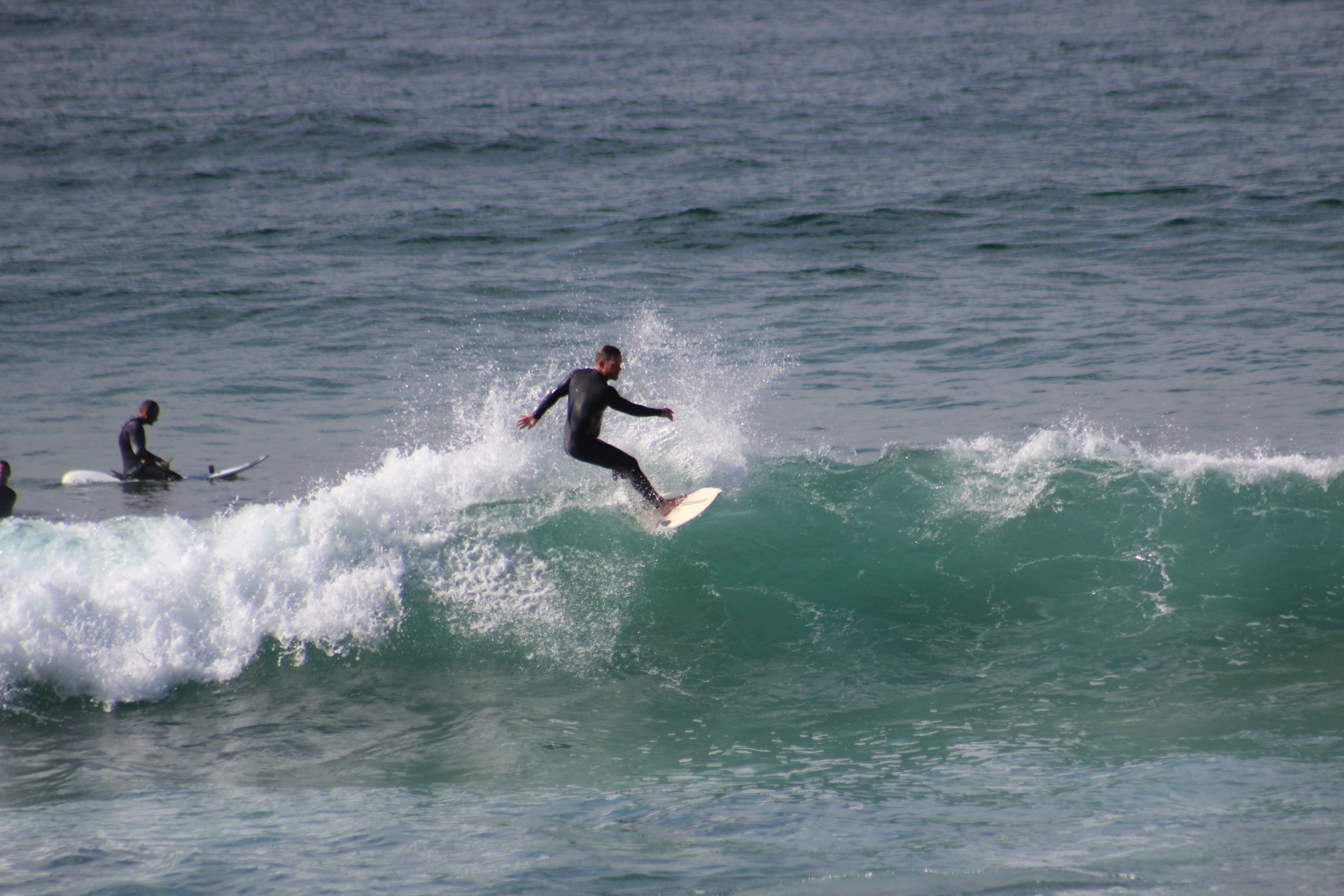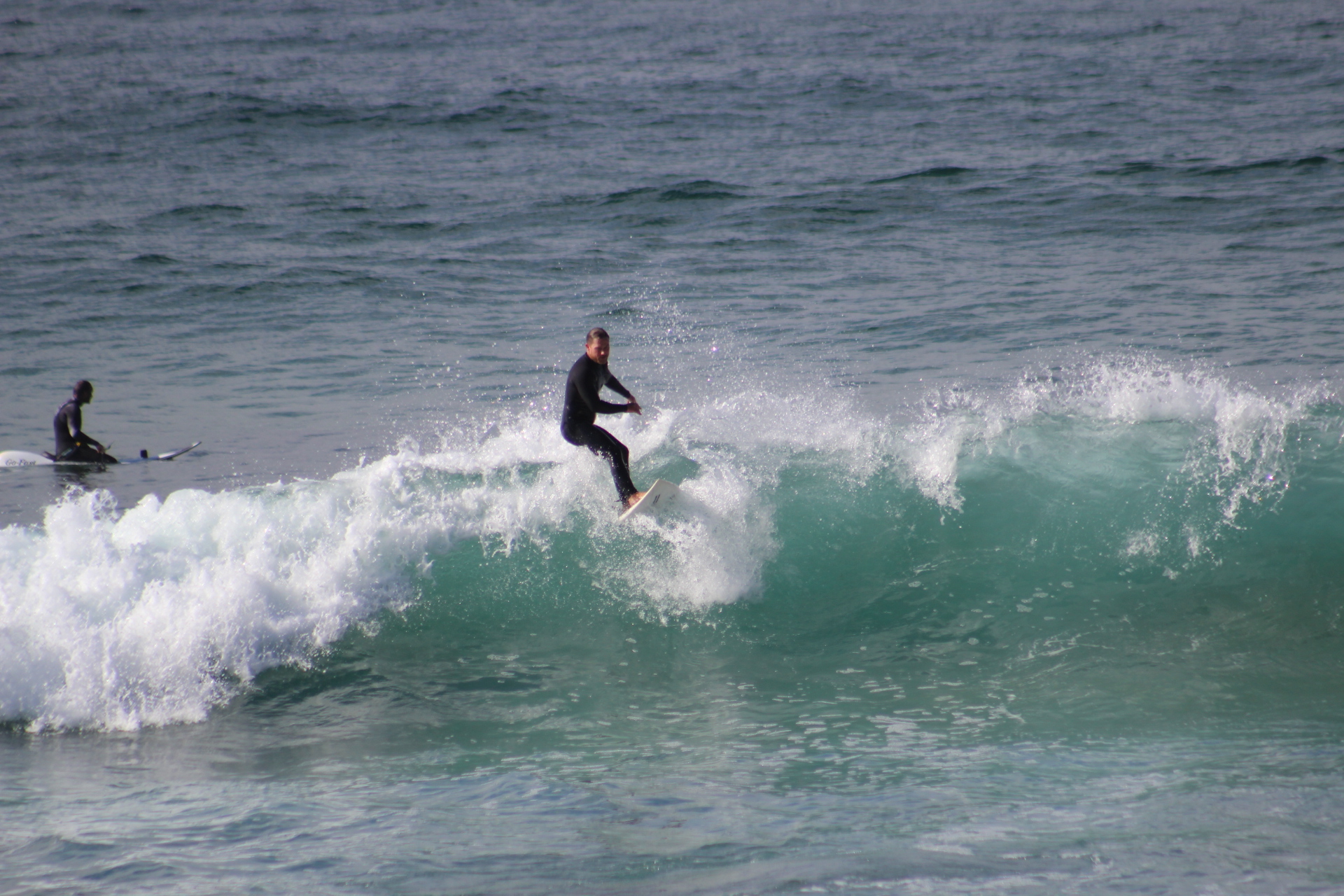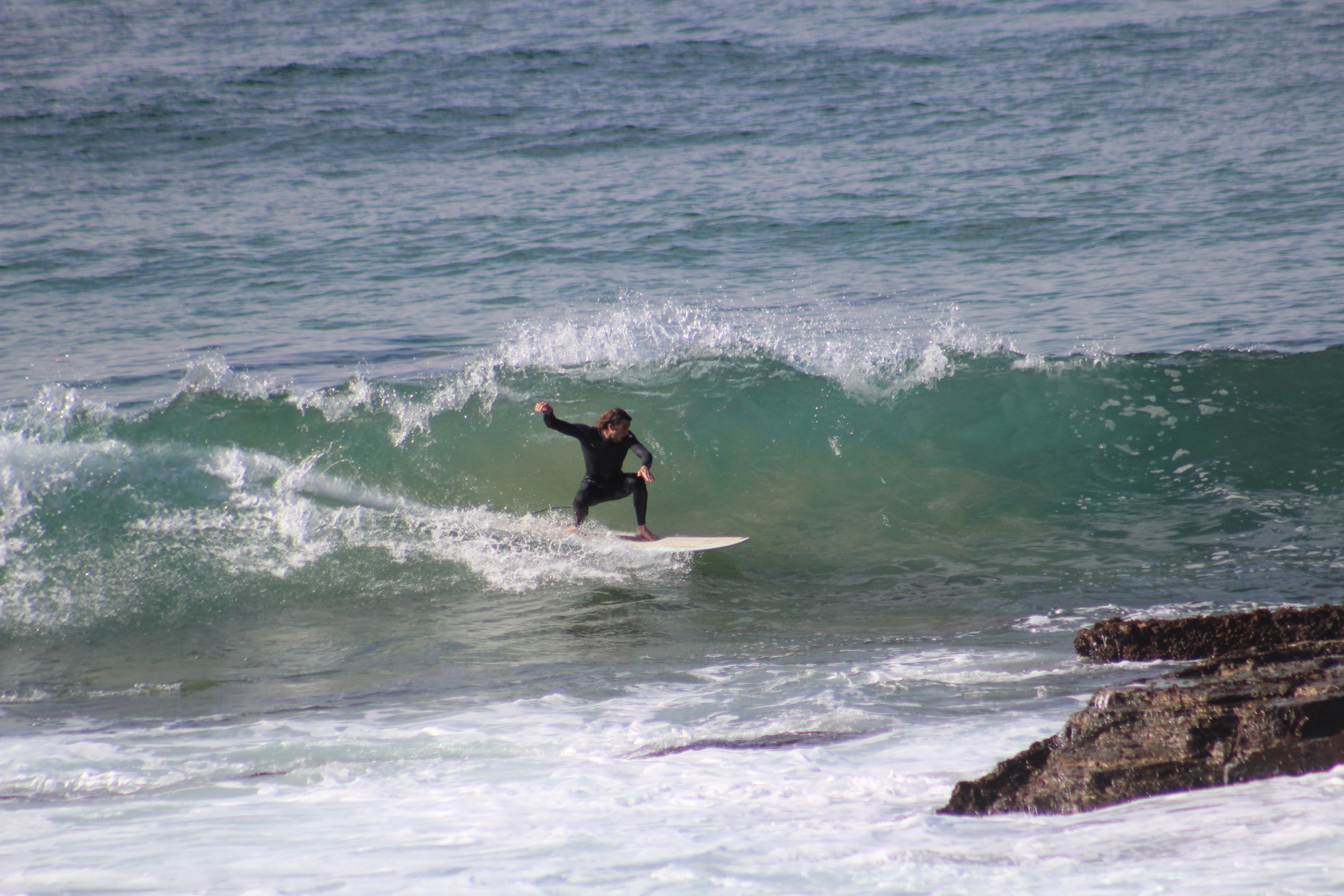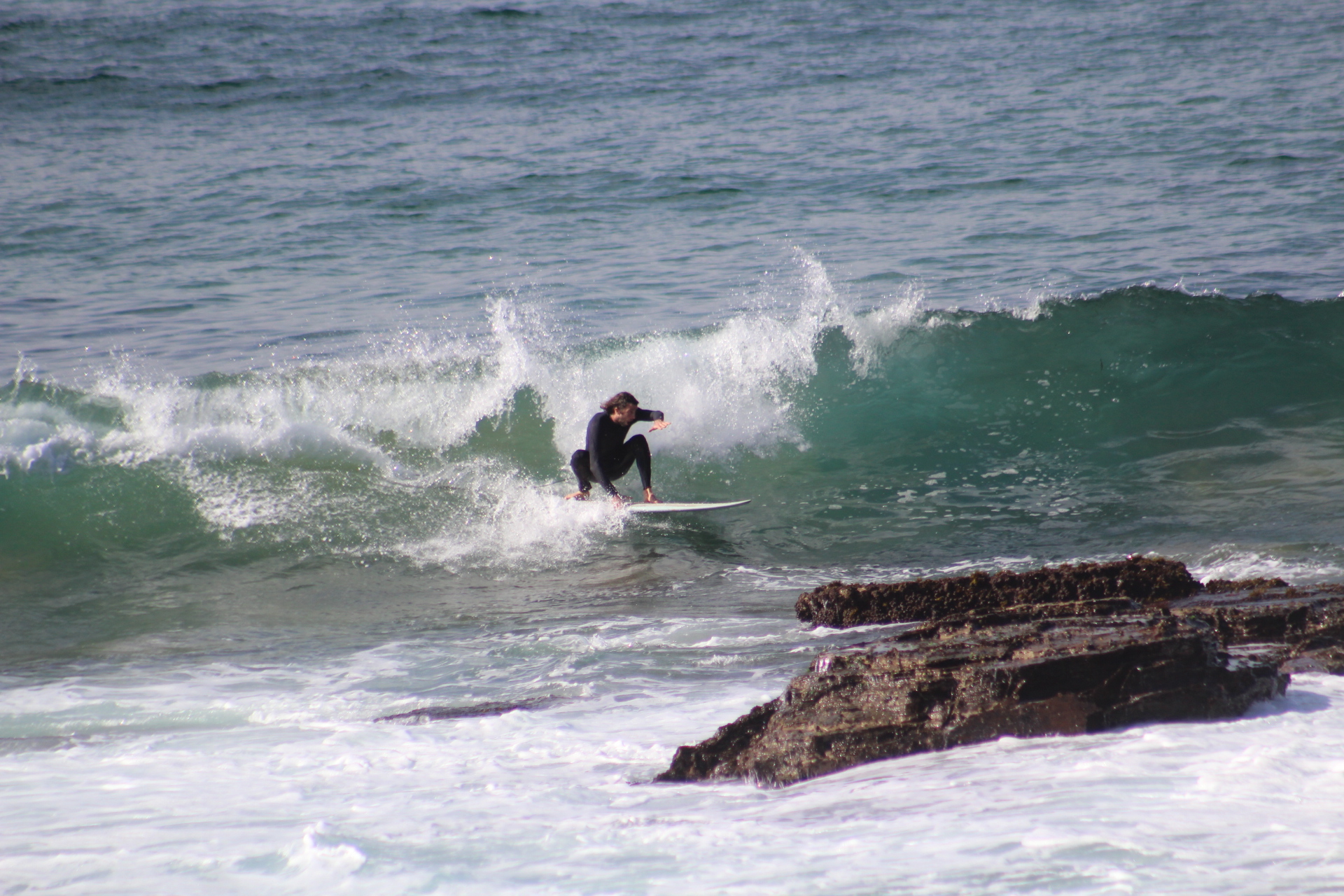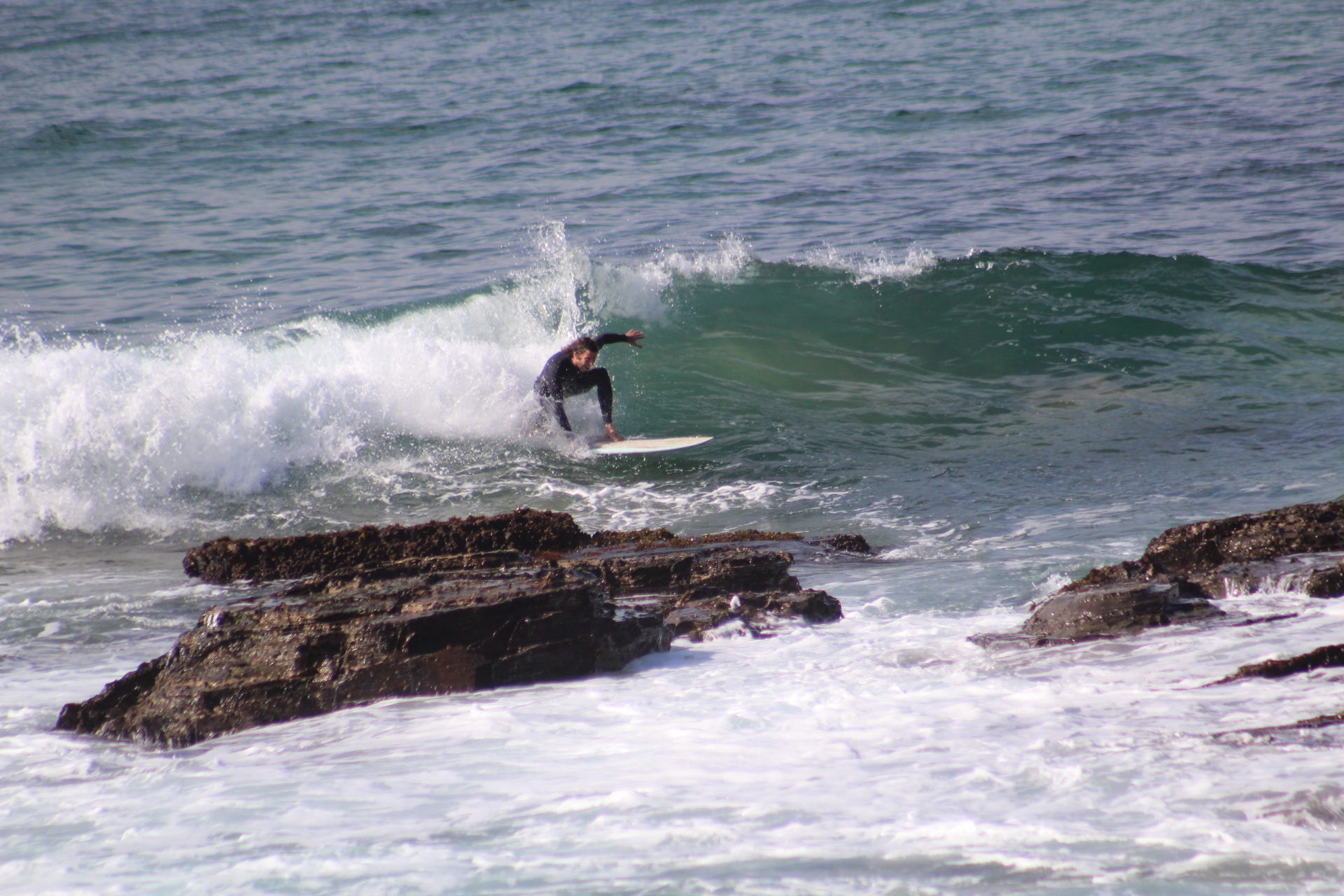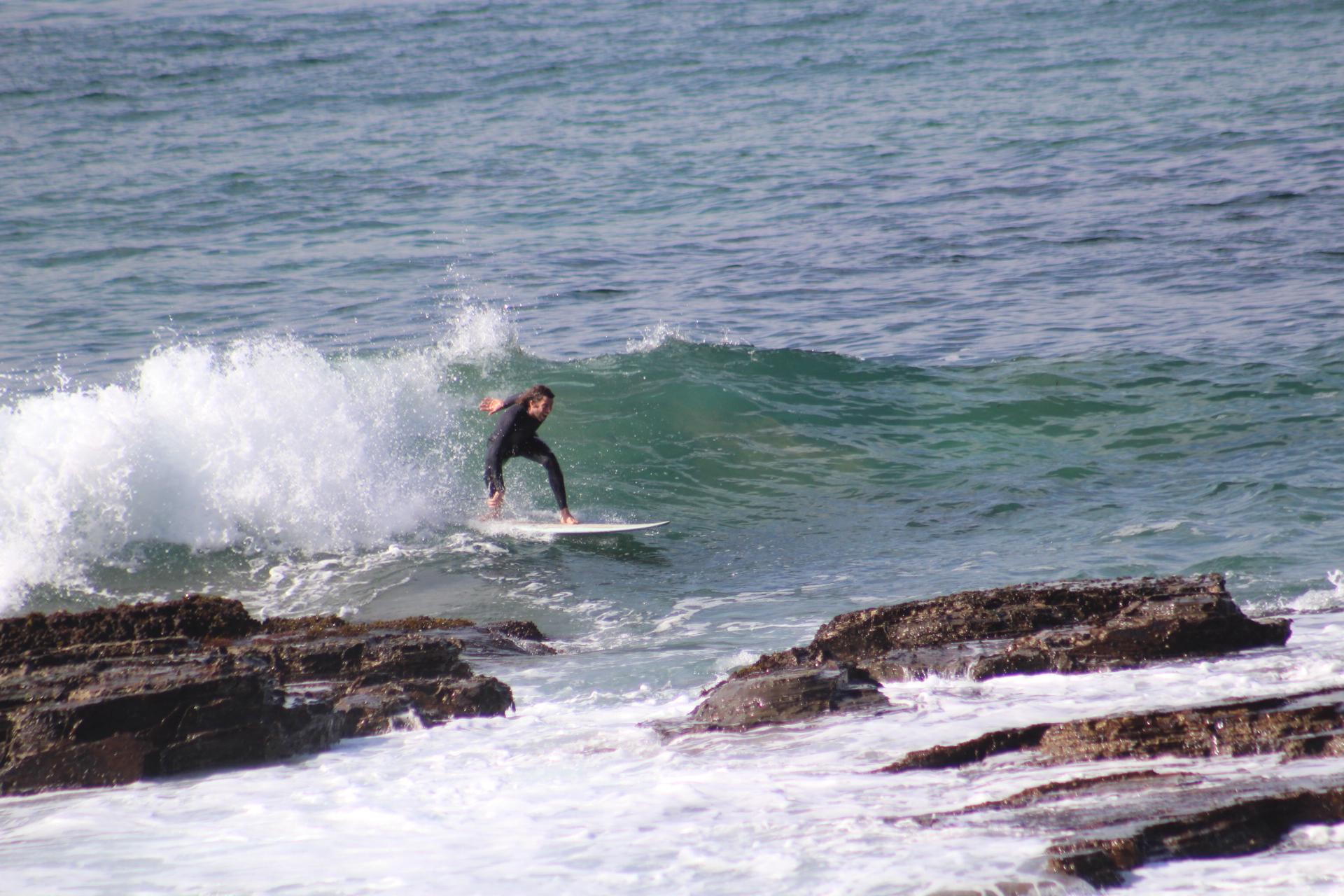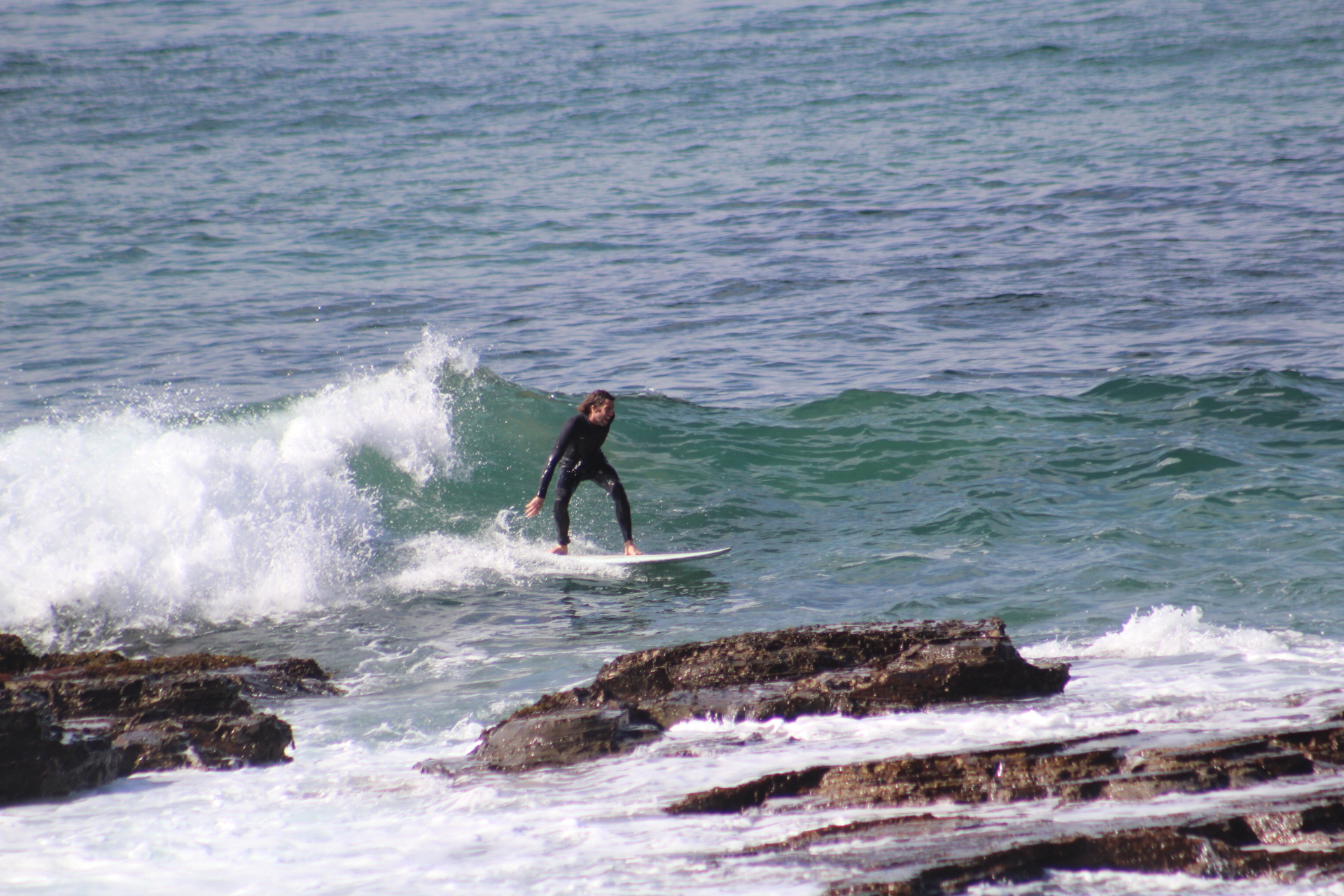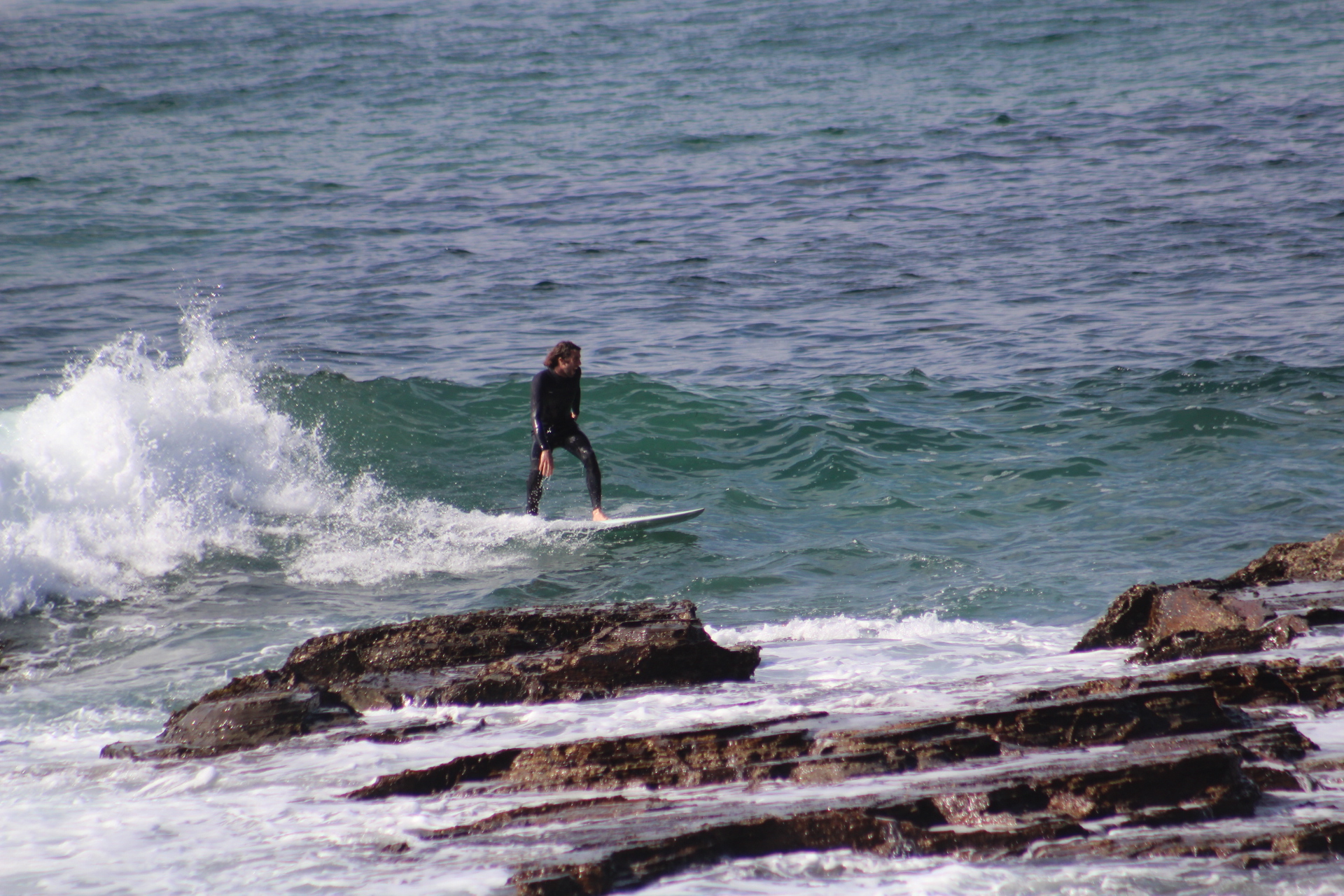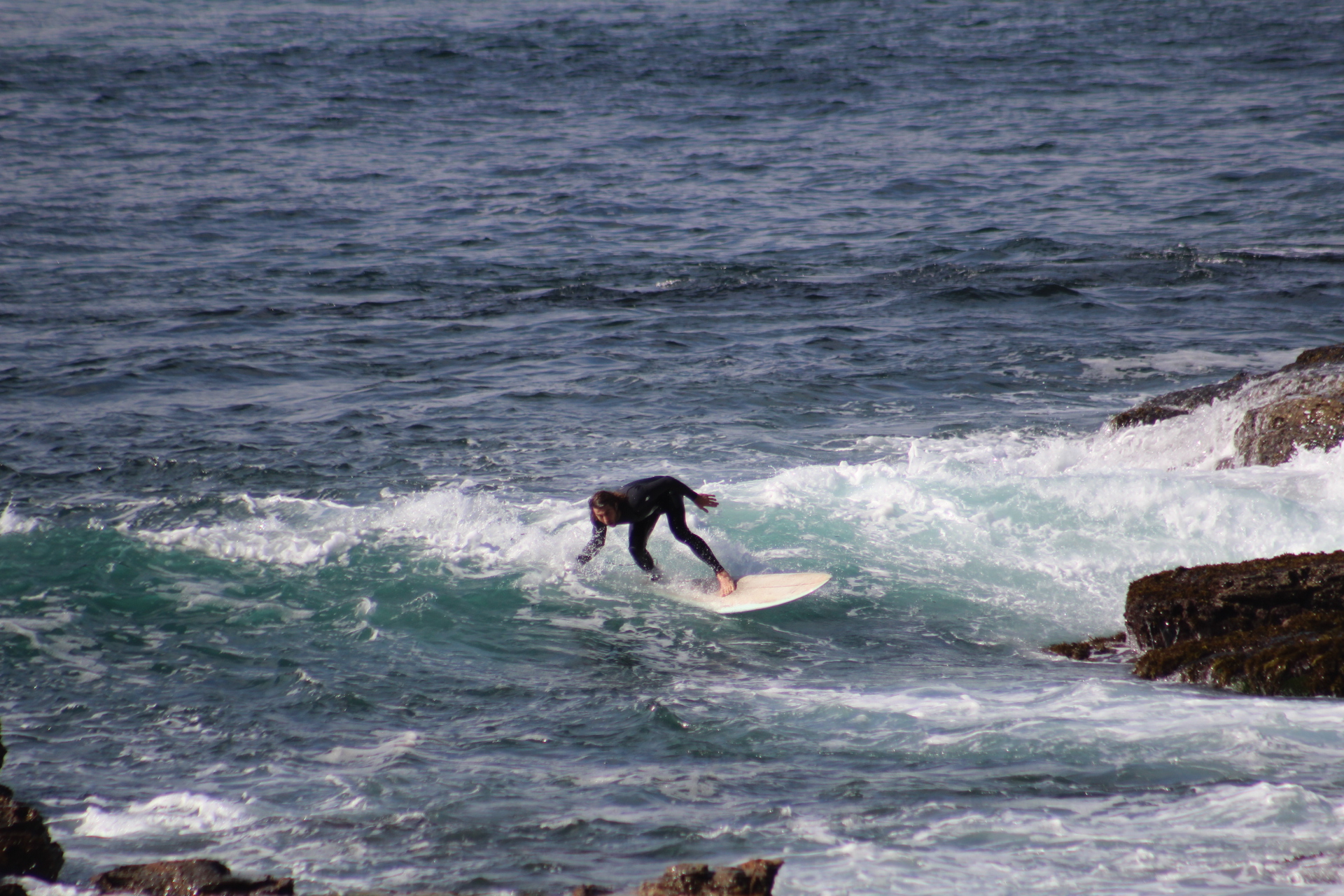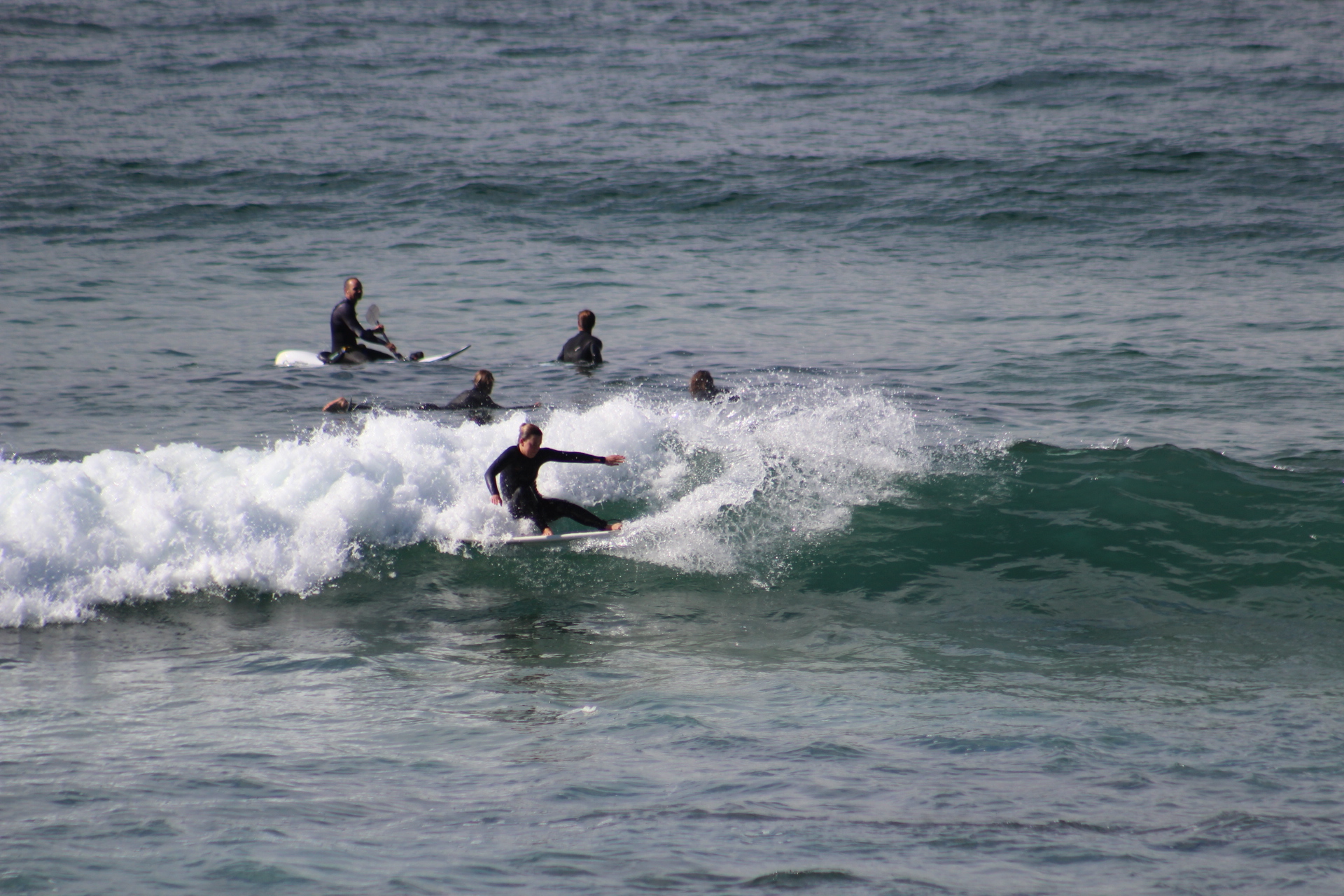 Pictures From The Past: Palm Beach In 1921
Warringah Shire Council's Minutes from Meetings records, from the Meeting of 19th September, 1921:
Palm Beach (Item 26). The Palm Beach Progress Association's letter, 2/9/21, urging erection of dressing sheds at Palm Beach, and offering to arrange for cost of erection, if Council provide the material, was read in conjunction with the report. Resolved. - (Crs. Hitchcock, Quirk) That the proposal be approved, £5 to be voted for the supply of the necessary material, the (Vote) sheds to be in accordance with the plan submitted by Mr. Kerr, and to be completed to the Council's satisfaction.
Photos by Rex Hazlewood, circa December 1921, courtesy The Mitchell Library, State Library of NSW, Item No.:c046220004h and Item No.:c046220004h show view from Beach road at Palm Beach with dressing sheds in place on the sand and horses plus the view to the beach from the then rock pool at Palm Beach - this was expanded and 'finished' due to a loan to the Council from Mr. Hordern in 1926. He owned the house/ weekender you can see at the far south in this section from a panorama:.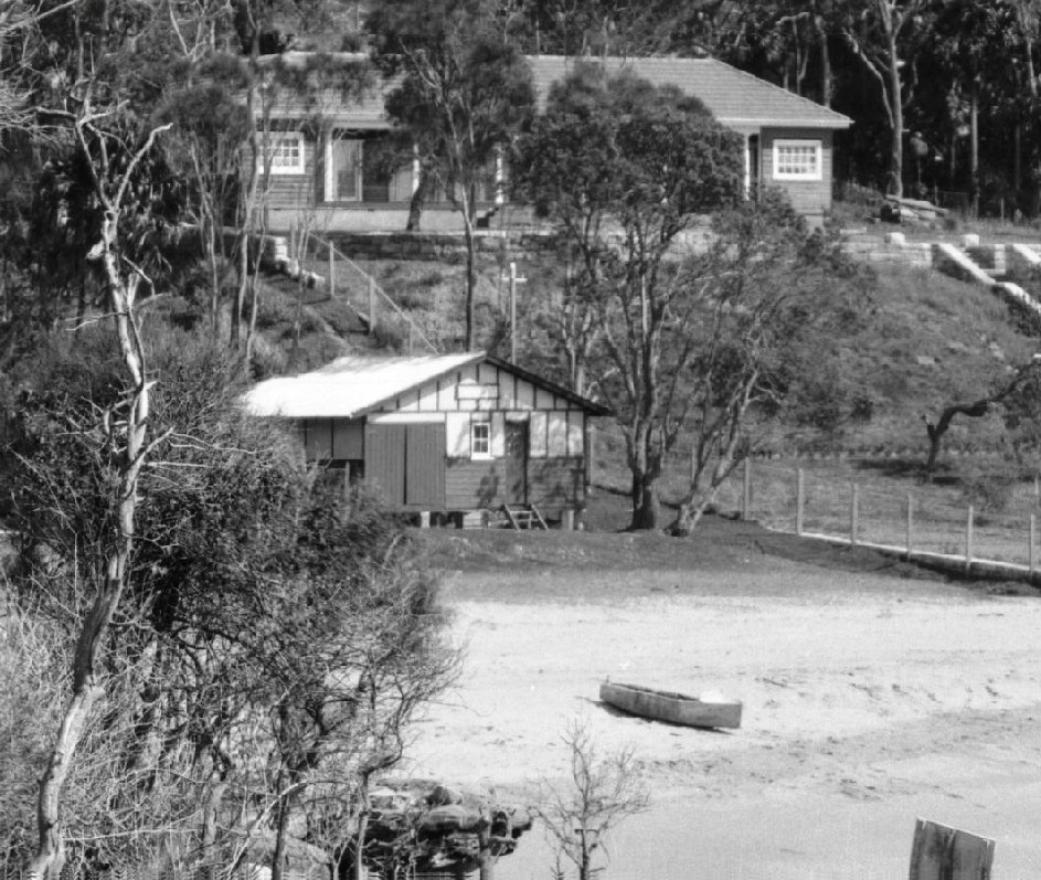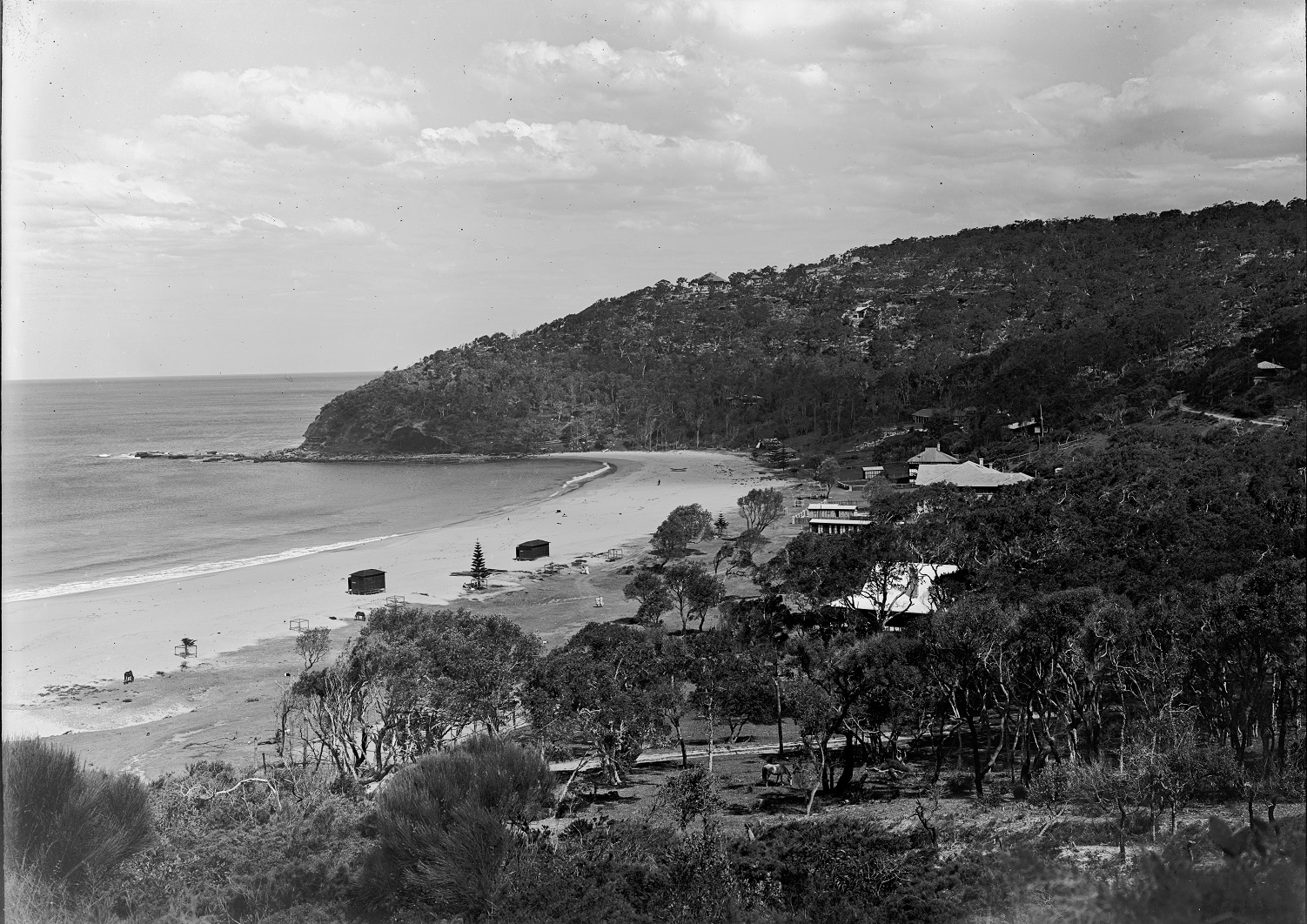 Canberra Today And Tomorrow
Published by the NFSA - From the Film Australia Collection. Made by The Commonwealth Film Unit 1959. Directed by Joe Scully, Rhonda Small and John Martin Jones. The development of Australia's National Capital. Canberra, the National Capital of Australia, is a city which has been planned; a place where modern living is enriched by a lovely setting. But the hustling young city of today is expanding and developing, and there is emerging the pattern of the proud city of tomorrow.
Find What You're Looking For During Skills Week
National Skills Week starts Monday 21 August.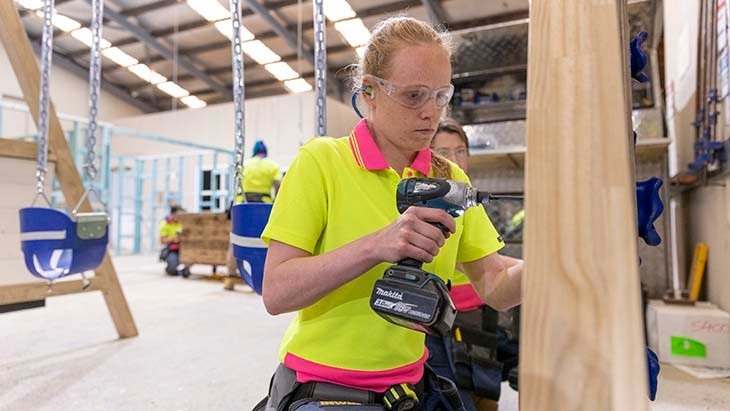 People across NSW are being encouraged to explore and celebrate everything vocational education and training offers during National Skills Week, which starts on Monday 21 August. 
The Skills Week theme, 'What are you looking for?', highlights the exciting education and career opportunities offered through Vocational Education and Training (VET) pathways. 
NSW Department of Education Secretary Murat Dizdar said Skills Week aimed to overturn out-of-date perceptions about the opportunities vocational education offered.  
"Our job market is changing rapidly, and the vocational education sector has a key role to play in future-proofing existing and emerging industries," Mr Dizdar said. 
"Vocational education will continue to support the traditional trades but is also crucial for new and emerging industries. For example, our clean energy future will provide terrific jobs based on many of our current trades." 
Mr Dizdar said the line between a university, or a vocational education and training pathway was increasingly being blurred. 
"Vocational education and training sits alongside university as an equal partner in the tertiary education sector and the future lies in increased collaboration between these two," he said. 
"The future belongs to those who learn more skills and combine them in creative ways." 
He said Skills Week was also an important time to highlight the work done in opening young people's eyes to the career opportunities available through the School-based Apprenticeships and Traineeships (SBATs) program in NSW public schools. 
Almost 3000 students are currently undertaking SBATs in NSW public schools, a 9.5 per cent increase in participation that is bucking the national trend. 
According to the National Centre for Vocational Education Research, NSW has almost 113,000 trainees and apprentices in training, which is more than any other state or territory.
Mr Dizdar said in Skills Week it was also important to highlight the incredible support of employers, who mentor students through their training, and the sector's world-class educators.  
Now in its 13th year, Skills Week celebrates the skills, talents, and career pathways of students, apprentices, trainees, and the wide range of industries they work in.  
National Skills Week takes place from 21-27 August, with a launch at the Parliament of NSW on 22 August. 
Photo: Almost 3000 students are undertaking School-based Apprenticeships and Traineeships in NSW public schools,
School Leavers Support
Explore the School Leavers Information Kit (SLIK) as your guide to education, training and work options in 2022;
As you prepare to finish your final year of school, the next phase of your journey will be full of interesting and exciting opportunities. You will discover new passions and develop new skills and knowledge.
We know that this transition can sometimes be challenging and the COVID-19 pandemic has presented some uncertainty. With changes to the education and workforce landscape, you might be wondering if your planned decisions are still a good option or what new alternatives are available and how to pursue them.
There are lots of options for education, training and work in 2022 to help you further your career. This information kit has been designed to help you understand what those options might be and assist you to choose the right one for you. Including:
Download or explore the SLIK here to help guide Your Career.
School Leavers Information Kit (PDF 5.2MB).
School Leavers Information Kit (DOCX 0.9MB).
The SLIK has also been translated into additional languages.
Download our information booklets if you are rural, regional and remote, Aboriginal or Torres Strait Islander, or living with disability.
Support for Regional, Rural and Remote School Leavers (PDF 2MB).
Support for Regional, Rural and Remote School Leavers (DOCX 0.9MB).
Support for Aboriginal and/or Torres Strait Islander School Leavers (PDF 2MB).
Support for Aboriginal and/or Torres Strait Islander School Leavers (DOCX 1.1MB).
Support for School Leavers with Disability (PDF 2MB).
Support for School Leavers with Disability (DOCX 0.9MB).
Download the Parents and Guardian's Guide for School Leavers, which summarises the resources and information available to help you explore all the education, training, and work options available to your young person.
School Leavers Information Service
Are you aged between 15 and 24 and looking for career guidance?
Call 1800 CAREER (1800 227 337).
SMS 'SLIS2022' to 0429 009 435.
Our information officers will help you:
navigate the School Leavers Information Kit (SLIK),
access and use the Your Career website and tools; and
find relevant support services if needed.
You may also be referred to a qualified career practitioner for a 45-minute personalised career guidance session. Our career practitioners will provide information, advice and assistance relating to a wide range of matters, such as career planning and management, training and studying, and looking for work.
You can call to book your session on 1800 CAREER (1800 227 337) Monday to Friday, from 9am to 7pm (AEST). Sessions with a career practitioner can be booked from Monday to Friday, 9am to 7pm.
This is a free service, however minimal call/text costs may apply.
Call 1800 CAREER (1800 227 337) or SMS SLIS2022 to 0429 009 435 to start a conversation about how the tools in Your Career can help you or to book a free session with a career practitioner.
Word Of The Week: Credo
Word of the Week returns in 2023 simply to throw some disruption in amongst the 'yeah-nah' mix.
Noun
1. a statement of the beliefs or aims which guide someone's actions or the way they live.2. a guiding belief or principle : creed. 3. a creed of the Christian Church in Latin. 4. a musical setting of the Nicene Creed, typically as part of a mass.
From Old English: Latin, 'I believe'. Compare with creed. From early 13c., "the Creed in the Church service," from Latin credo "I believe," the first word of the Apostles' and Nicene creeds, first person singular present indicative of credere "to believe," from PIE compound *kerd-heart- "to believe," literally "to put one's heart" (source also of Old Irish cretim, Irish creidim, Welsh credu "I believe," Sanskrit śrad-dhā- "faith, confidence, devotion"), from PIE root *kerd- "heart." The nativized form is creed. General sense of "formula or statement of belief" is from 1580s.

*kerd- Proto-Indo-European root meaning "heart."
It is the hypothetical source of/evidence for its existence is provided by: Greek kardia, Latin cor, Armenian sirt, Old Irish cride, Welsh craidd, Hittite kir, Lithuanian širdis, Russian serdce, Old English heorte, German Herz, Gothic hairto, "heart;" Breton kreiz "middle;" Old Church Slavonic sreda "middle."
Creed: (noun) - 1. a system of religious belief; a faith. 2. a formal statement of Christian beliefs, especially the Apostles' Creed or the Nicene Creed. 3. a set of beliefs or aims which guide someone's actions. From Old English creda, from Latin credo.
Vale Mary-Louise McLaws: Researcher And Global Advocate In Infectious Diseases And Public Health
UNSW Sydney has paid tribute to Professor Emeritus Mary-Louise McLaws AO, who worked tirelessly as a world-leading epidemiologist with expertise in hospital infection and infectious diseases control. She played a hugely influential role in spearheading major widespread improvements in infection control, helping save innumerable lives over the last 30-plus years.
In her most recent position as Professor of Epidemiology, Healthcare Infection and Infectious Diseases Control in UNSW Medicine & Health, Prof. McLaws became a household name during the COVID-19 pandemic. She provided considered, calm and life-saving information through countless media interviews for television, radio and newspapers in Australia and across the globe. Viewers became accustomed to seeing her perfectly symmetrical bookcase against a bright blue wall and her stylish eyewear on the evening news. Her expertise and advice were also sought by the world's leading health organisations.
UNSW Chancellor David Gonski AC said, "We mourn the passing of a UNSW academic who was locally grown and became a superstar while remaining tenacious, humble, hardworking and caring. We are grateful for all she did for UNSW and Australia, she will not be forgotten".
Former prime minister Malcolm Turnbull expressed his admiration for Prof. McLaws.
"You spoke truth, you took on the pandemic of disinformation, you helped keep us safe, for that we owe you so much."
UNSW Vice-Chancellor and President Professor Attila Brungs said Prof. McLaws was outstanding in her contribution to public health in Australia and globally.
"Her wealth of knowledge and experience was invaluable during the recent COVID-19 pandemic when she tirelessly responded to media enquiries and became such a trusted voice.
"She was also a highly valued member of the UNSW community and will be deeply missed by her students and colleagues."
Professor Vlado Perkovic, Dean of UNSW Medicine & Health and Acting Provost – Faculties, said Prof. McLaws was a formidable force and will be dearly missed.
"Her 36 years in UNSW Medicine & Health were marked by her ground-breaking research, unwavering dedication and a relentless pursuit of improvements in infection control helping save innumerable lives. While the world got to know her as a scientific and informed expert, here at UNSW, we were so fortunate to call her a colleague, mentor and educator. I thank her for her enormous achievements and contributions, and extend my deepest condolences to her family, friends and community."
Mary-Louise McLaws at UNSW
In mid-December 2022, Prof. McLaws joined more than 100 guests who gathered at UNSW to celebrate her lifetime of achievements and contributions.
Nine inspiring speakers, including Mr Turnbull, Dr Kerry Chant AO, NSW's Chief Health Officer and Deputy Secretary, Population and Public Health, UNSW's Chancellor and video messages from colleagues around the world, including from the World Health Organization (WHO) and Israel, as well as some of her PhD students, spoke about her pioneering infection control expertise.
Mr Gonski announced the UNSW Mary-Louise McLaws AO Clinical Education Rooms, a teaching and education space in UNSW's eastern extension of the new Prince of Wales Acute Services Building. Prof. McLaws was thrilled with the space, chosen for its proximity to the hospital's new infectious disease unit.
UNSW announced the Mary-Louise McLaws AO Research Student Support Award to help students achieve a PhD in the School of Population Health. In recognition of her distinguished service to academic work and the development of the University, Mr Gonski also announced the award of Professor Emeritus to Prof. McLaws.
Joining UNSW during her PhD candidature in the mid-80s, Prof. McLaws continued as an academic in the faculty of Medicine & Health. She attributed much of her drive and success to her PhD supervisor and mentor, the late Professor David Cooper AC. He was in the process of setting up his research laboratory when the two met in 1986 and he was quick to recognise her potential. Prof. Cooper invited Prof. McLaws to work for him.
Prof. McLaws's motivation to enrich the UNSW community and society at large appeared to be inexhaustible. Her contributions to teaching in the School of Population Health showed great dedication, energy and drive towards her students. She excelled in her role as a mentor and advisor. Prof. McLaws proudly supported PhD candidates throughout her career and focused on infection control in many countries including Cambodia, China, Bangladesh, Mali, Indonesia, Iran, Vietnam, Taiwan and Turkey.
One of Prof. McLaws's former PhD students Dr Kathy Dempsey now works at NSW Health Clinical Excellence Commission.
"Words can't express the loss, yet words were her wisdom. She was an amazing, accomplished and giving woman who has left a mark on so many. Mary-Louise was inspirational, setting new boundaries for infection prevention and control," Dr Dempsey said.
"It is almost unbelievable she is gone, but she will not be forgotten. Our collective hearts go out to all who knew her and, of course, to her loving family."
Another former PhD student Dr Susan Jain, also at NSW Health Clinical Excellence Commission, said her life fundamentally changed after meeting Prof. McLaws.
"The concepts she taught enriched my understanding, while also allowing for a deeper appreciation of who I am. I have been inspired by her enthusiasm for teaching, and her inclusivity of different ethnicities and cultures that allows for meaningful connection," Dr Jain said.
"I find myself trying to follow in her footsteps, adopting her manner of teaching to accommodate diverse learning styles, pioneering evidence generation and its dissemination. I know I won't be able to compare to her and her legacy, wisdom and knowledge, however, I will try my best to be amazing and creative as she asked on a recent catch-up."
During her time at UNSW Medicine & Health, Prof. McLaws balanced her university commitments with travelling around the world, advising governments, health professionals and NGOs. She was an influential member of the World Health Organization (WHO) Health Emergencies Program Experts Advisory Panel for Infection Prevention and Control Preparedness, Readiness and Response to COVID-19 and member of the NSW Clinical Excellence Commission COVID Infection Prevention and Control taskforce. She was a focal point for WHO at UNSW.
Prof. McLaws wrote 180 scientific papers, advancing understanding, debate and the methods of research on infection control in Australia. She was on the boards of numerous associations and professional publications and, in 2017, she became a member of the UNSW Academic Board.
In June 2022, Prof. McLaws was appointed an Officer of the Order of Australia (AO) in the General Division "for distinguished service to medical research, particularly to epidemiology and infection prevention, to tertiary education, and to health administration" in the Queen's Birthday Honours.
Prof. McLaws was diagnosed with brain cancer in January 2022. She died on 12 August, aged 70.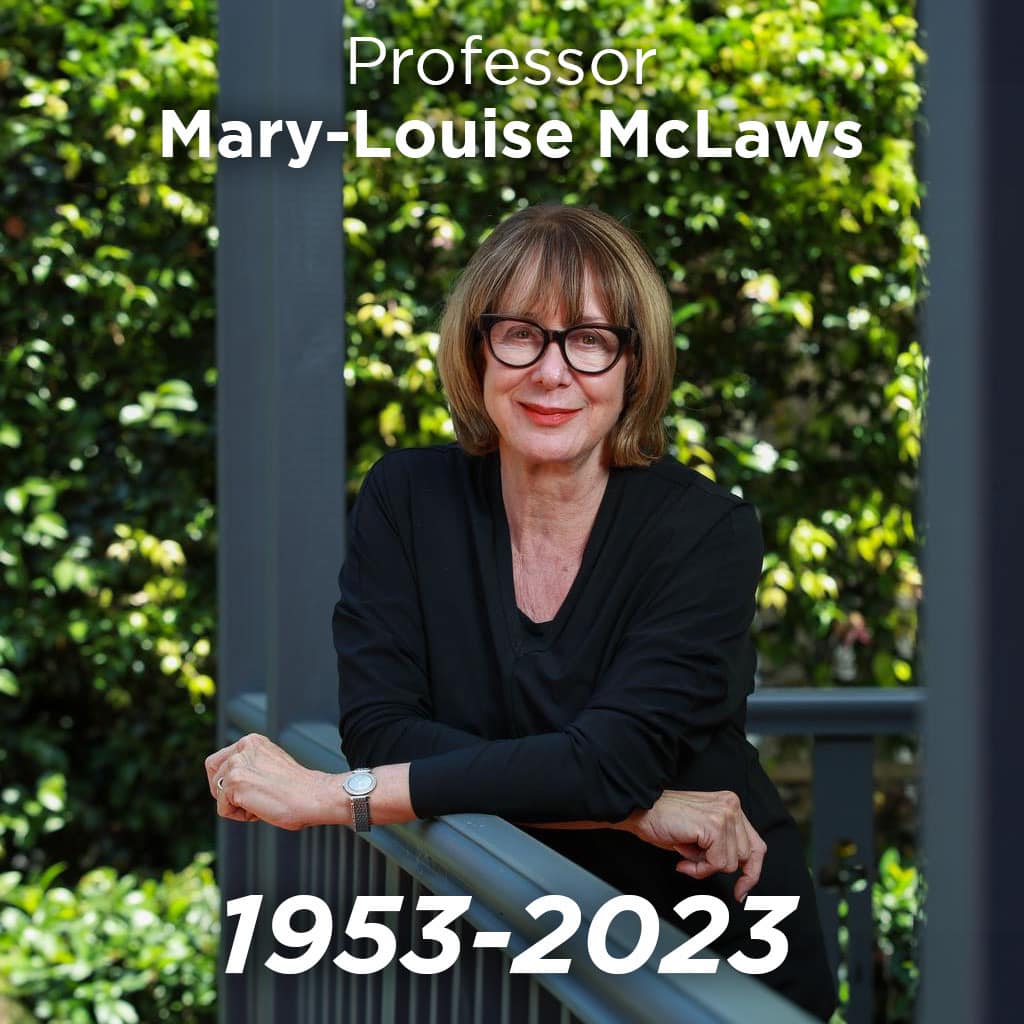 3D-Printed Vegan Seafood Could Someday Be What's For Dinner
In the refrigerated grocery store aisle, meat alternatives greatly outnumber plant-based seafoods. But more mock seafood options are needed because of unsustainable fishing and aquaculture practices, which can deplete the supply and harm the environment. Today, researchers present a new approach for creating desirable vegan seafood mimics that taste good, while maintaining the healthful profile of real fish. They 3D-printed an ink made from microalgae protein and mung bean protein, and their proof-of-concept calamari rings can even be air-fried for a quick, tasty snack.
The researchers will present their results at the fall meeting of the American Chemical Society (ACS).
"I think it's imminent that the seafood supply could be very limited in the future," adds Poornima Vijayan, a graduate student who is presenting the work at the meeting. "We need to be prepared from an alternative protein point of view, especially here in Singapore, where over 90% of the fish is imported."
People around the world eat a lot of seafood, but the oceans are not an infinite resource. Overfishing has depleted many wild fish populations. That lack of sustainability, combined with heavy-metal and microplastic contamination, as well as ethical concerns, have pushed some consumers toward plant-based mimics. But such alternatives are still difficult for seafood lovers to find.
While some mock seafood products -- such as imitation crabmeat made from minced and reshaped pollock or other white fish -- are already on the market, making mimics from plants has been a challenge. It's hard to achieve the nutritional content, unique textures and mild flavours of cooked fish meat using vegetables or fungi. "Plant-based seafood mimics are out there, but the ingredients don't usually include protein. We wanted to make protein-based products that are nutritionally equivalent to or better than real seafood and address food sustainability," says Dejian Huang, Ph.D., the principal investigator of this research.
Recently, Huang and his research group at the National University of Singapore used legume protein to develop better seafood mimics. And they replicated the flakiness and mouth feel of real fish by 3D printing a protein-based ink with a food-grade 3D printer. Depositing the edible ink layer by layer created different textures, some fatty and smooth and others fibrous and chewy, in a single product.
"We printed salmon filets with protein from red lentils because of the protein's colour, and we've printed shrimp," says Huang. "Now, we wanted to print something else interesting with the potential for commercialization -- calamari rings."
In this work, the team tested two sustainable, high-protein plant sources: microalgae and mung beans. Some microalgae already have a "fishy" taste, which Vijayan says made them a good candidate to use in the squid-ring analogue. And mung bean protein is an underutilized waste product from manufacturing starch noodles, also called cellophane or glass noodles, which are a popular ingredient in many Asian dishes.
The researchers extracted microalgae and legume proteins in the lab and combined them with plant-based oils containing omega-3 fatty acids. In the end, the nutritional profile of the high-protein vegan paste was similar to that of calamari rings from squid. Then, the paste was subjected to temperature changes, allowing it to be easily squeezed out of a 3D printer's nozzles and layered into rings. Finally, the team assessed the finished rings' taste, smell and appearance.
3D printing gave the seafood mimic structure and texture, but consumers will still want to bake, fry or sauté it, just like they do with real squid, says Huang. So, in an initial cooking test, Vijayan air-fried some of the samples as they would be prepared for a snack. The researchers tried the plant-based calamari, remarking on their acceptable taste and promising texture properties.
Before conducting consumer tests, though, Vijayan wants to optimize the product. "The goal is to get the same texture and elastic properties as the calamari rings that are commercially available," she says. "I'm still seeing how the composition impacts the product's elasticity and the final sensory properties."
And while this plant-based mimic might provide a seafood fix for people with allergies to molluscs, which includes squid, Huang isn't sure whether people could be sensitive to its ingredients. "I don't think that there are many known cases of allergies to microalgae proteins or mung bean proteins. But we don't know yet because it's still a new combination," he says.
In the near future, the team plans to develop many prototypes and assess how easily they can be developed for large-scale food manufacturing. Huang expects that in the next few years these calamari-like products could be available in fine-dining restaurants or specialty outlets. "I think people will like our plant-based mimic. From a novelty perspective, it has that seafood taste but comes from only sustainable plant-based sources," concludes Vijayan.
Air-frying a 3D-printed plant-based calamari ring resulted in a quick, tasty snack. Photo: Poornima Vijayan
Arterial Stiffness May Cause And Worsen Heart Damage Among Adolescents By Increasing Blood Pressure And Insulin Resistance
Arterial stiffness is a novel cause of premature heart damage among adolescents, according to a new follow-up study. The study was conducted in collaboration between Texas Children's Hospital and Baylor College of Medicine in the US, the University of Bristol in the UK, the University of Exeter in the UK, and the University of Eastern Finland, and the results were published in Atherosclerosis.
Left ventricular hypertrophy and left diastolic dysfunction are measures of structural and functional heart damage, which have been associated with an increased risk of cardiovascular-related death in adults. These cardiac measures are also used in the paediatric population as indicators of premature heart damage.
Arterial stiffness estimated from carotid-femoral pulse wave velocity has been discovered as a novel cause of increased blood pressure, insulin resistance, and metabolic syndrome in adolescents and young adults. It was also recently shown that increased blood pressure in adolescence may cause premature heart damage, but it is not known whether arterial stiffness could independently cause structural and functional damage to the heart.
The current study was conducted among 1,856 adolescents of whom 1,011 were female. The adolescents were 17 years old at baseline, and they were followed up for 7 years until young adulthood at age 24 years. Arterial stiffness, carotid intima-media thickness, and evidence of heart damage were assessed at baseline and follow-up. Signs of heart structure damage are left ventricular hypertrophy and high relative wall thickness, whereas signs of heart function damage are left ventricular diastolic dysfunction and increased left ventricular filling pressure.
During the 7-year follow-up period, the prevalence of heart structural damage among adolescents doubled. With extensive control for fat mass, muscle mass, glucose, insulin, blood pressure, lipids, smoking status, sedentary time, physical activity, socio-economic status, and family history of cardiovascular disease, and using adults' cut points for diagnosing heart damage, it was observed that adolescents in the highest tertile category of arterial stiffness and carotid intima-media thickness had a 23 -- 27% increased risk of progressively worsening structural heart damage.
Only arterial stiffness appears to independently cause both structural and functional heart damage, whereas increased carotid wall thickness does not seem to have a causal role. Increased carotid wall thickness is an early indicator of atherosclerosis, whereas increased arterial stiffness describes arteriosclerosis. The study further reported that arterial stiffness caused heart damage by increasing blood pressure and insulin resistance. The increase in blood pressure explained 34% of the heart damage caused by arterial stiffness. Moreover, insulin resistance explained 15% of the heart damage caused by arterial stiffness.
"We are seeing for the first time that arterial stiffness is a novel cause of several diseases such as hypertension, insulin resistance, metabolic syndrome, and heart damage in the young population. Among adults, arterial stiffness is currently being established as a cause of type 2 diabetes. We discovered that approximately 50% of the deleterious role of arterial stiffness in causing heart damage is enhanced by the mechanism of increased blood pressure and insulin resistance. Thus, preventing and lowering blood pressure and insulin resistance may potentially diminish the negative impact of arterial stiffness on the heart, by up to half," says Andrew Agbaje, a physician and clinical epidemiologist at the University of Eastern Finland.
"Experimental and clinical intervention studies are urgently needed on comprehensive approaches to treating and reversing arterial stiffness from adolescence. At least, targeting blood pressure and insulin resistance leaves the problem half-solved," Agbaje continues.
Dr Agbaje's research group (urFIT-child) is supported by research grants from Jenny and Antti Wihuri Foundation, the Finnish Cultural Foundation Central Fund, the Finnish Cultural Foundation North Savo Regional Fund, the Orion Research Foundation, the Aarne Koskelo Foundation, the Antti and Tyyne Soininen Foundation, the Paulo Foundation, the Yrjö Jahnsson Foundation, the Paavo Nurmi Foundation, the Finnish Foundation for Cardiovascular Research, Ida Montin Foundation, Eino Räsänen Fund, Matti and Vappu Maukonen Fund, and the Foundation for Paediatric Research.
Andrew O. Agbaje, Justin P. Zachariah, Tomi-Pekka Tuomainen.
Arterial stiffness but not carotid intima-media thickness progression precedes premature structural and functional cardiac damage in youth: A 7-year temporal and mediation longitudinal study.
Atherosclerosis, 2023; 380: 117197 DOI:
10.1016/j.atherosclerosis.2023.117197
China's Oldest Water Pipes Were A Communal Effort
A system of ancient ceramic water pipes, the oldest ever unearthed in China, shows that neolithic people were capable of complex engineering feats without the need for a centralised state authority, finds a new study by UCL researchers.
In a study published in Nature Water, the archaeological team describe a network of ceramic water pipes and drainage ditches at the Chinese walled site of Pingliangtai dating back 4,000 years to a time known as the Longshan period. The network shows cooperation amongst the community to build and maintain the drainage system, though no evidence of a centralised power or authority.
Dr Yijie Zhuang (UCL Institute of Archaeology), senior and corresponding author on the paper, said: "The discovery of this ceramic water pipe network is remarkable because the people of Pingliangtai were able to build and maintain this advanced water management system with stone age tools and without the organisation of a central power structure. This system would have required a significant level of community-wide planning and coordination, and it was all done communally."
The ceramic water pipes make up a drainage system which is the oldest complete system ever discovered in China. Made by interconnecting individual segments, the water pipes run along roads and walls to divert rainwater and show an advanced level of central planning at the neolithic site.
What's surprising to researchers is that the settlement of Pingliangtai shows little evidence of social hierarchy. Its houses were uniformly small and show no signs of social stratification or significant inequality amongst the population. Excavations at the town's cemetery likewise found no evidence of a social hierarchy in burials, a marked difference from excavations at other nearby towns of the same era.
But, despite the apparent lack of a centralised authority, the town's population came together and undertook the careful coordination needed to produce the ceramic pipes, plan their layout, install and maintain them, a project which likely took a great deal of effort from much of the community.
The level of complexity associated with these pipes refutes an earlier understanding in archaeological fields that holds that only a centralised state power with governing elites would be able to muster the organisation and resources to build a complex water management system. While other ancient societies with advanced water systems tended to have a stronger, more centralised governance, or even despotism, Pingliangtai demonstrates that was not always needed, and more egalitarian and communal societies were capable of these kinds of engineering feats as well.
Co-author Dr Hai Zhang of Peking University said: "Pingliangtai is an extraordinary site. The network of water pipes shows an advanced understanding of engineering and hydrology that was previously only thought possible in more hierarchical societies."
Pingliangtai is located in what is now the Huaiyang District of Zhoukou City in central China. During neolithic times, the town was home to about 500 people with protective earthen walls and a surrounding moat. Situated on the Upper Huai River Plain on the vast Huanghuaihai Plain, the area's climate 4,000 years ago was marked by big seasonal climate shifts, where summer monsoons would commonly dump half a metre of rain on the region monthly.
Managing these deluges was important to prevent floodwaters from overwhelming the region's communities. To help mitigate the excessive rainwater during the rainy seasons, the people of Pingliangtai built and operated a two-tier drainage system that was unlike any other seen at the time. They built simple but coordinated lines of drainage ditches that ran parallel to their rows of houses in order to divert water from the residential area to a series of ceramic water pipes that carried the water into the surrounding moat, and away from the village.
These ceramic water pipes represented an advanced level of technology for the time. While there was some variety in decoration and styles, each pipe segment was about 20 to 30 centimetres in diameter and about 30 to 40 centimetres long. Numerous segments were slotted into each other to transport water over long distances.
Researchers cannot say specifically how the people of Pingliangtai organised and divided the labour amongst themselves to build and maintain this type of infrastructure. This kind of communal coordination would also have been necessary to build the earthen walls and moat surrounding the village as well.
The Pingliangtai drainage system is unique from water systems elsewhere in the world at the time. Its purpose to drain rain and flood water from monsoons differs from other neolithic systems in the world, many of which were used for sewerage water drainage or other purposes.
Funding was provided by the National Natural Science Foundation of China, the National Natural Science Foundation of China and the Newton Advanced Fellowship of the British Academy.
Chunxia Li, Yanpeng Cao, Chi Zhang, Ling Qin, Zhenhua Deng, Yan Chen, Shuzheng Zhu, Wei Li, Junping Yuan, Hai Zhang, Yijie Zhuang.
Earliest ceramic drainage system and the formation of hydro-sociality in monsoonal East Asia.
Nature Water, 2023; DOI:
10.1038/s44221-023-00114-4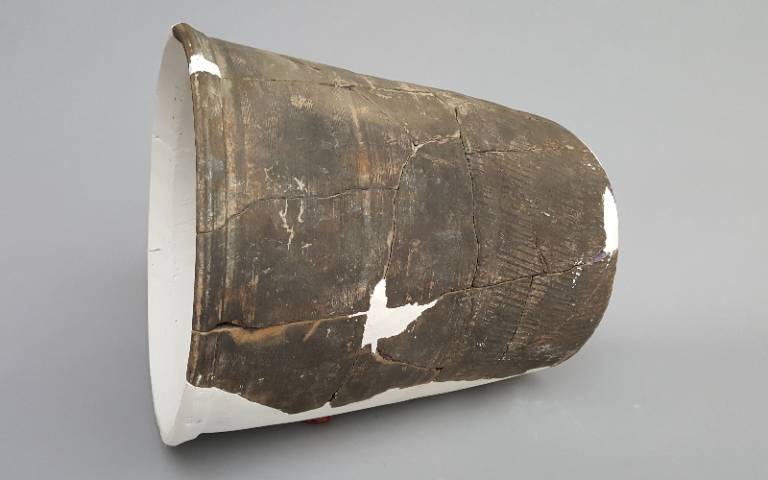 A segment of ceramic water pipe excavated from Pingliangtai, now displayed at Henan Provincial Institute of Cultural Relics and Archaeology in Huaiyang. Credit: Yanpeng Cao

Source Of Hidden Consciousness In 'Comatose' Brain Injury Patients Found
Columbia researchers have identified brain injuries that may underlie hidden consciousness, a puzzling phenomenon in which brain-injured patients are unable to respond to simple commands, making them appear unconscious despite having some level of awareness.
"Our study suggests that patients with hidden consciousness can hear and comprehend verbal commands, but they cannot carry out those commands because of injuries in brain circuits that relay instructions from the brain to the muscles," says study leader Jan Claassen, MD, associate professor of neurology at Columbia University Vagelos College of Physicians and Surgeons and chief of critical care and hospitalist neurology at New York-Presbyterian/Columbia University Irving Medical Center.
The findings could help physicians more quickly identify brain-injured patients who might have hidden consciousness and better predict which patients are likely to recover with rehabilitation.
Brain circuits disrupted in patients with hidden consciousness
Hidden consciousness, also known as cognitive motor dissociation (CMD), occurs in about 15% to 25% of patients with brain injuries stemming from head trauma, brain hemorrhage, or cardiac arrest.
In previous research, Claassen and colleagues found that subtle brainwaves detectable with EEG are the strongest predictor of hidden consciousness and eventual recovery for unresponsive brain-injured patients.
But the precise pathways in the brain that become disrupted in this condition were unknown.
In the new study, the researchers used EEG to examine 107 brain injury patients. The technique can determine when patients are trying, though unable, to respond to a command such as "keep opening and closing your right hand."
The analysis detected CMD in 21 of the patients.
The researchers then analysed structural MRI scans from all of the patients.
"Using a technique we developed called bi-clustering analysis, we were able to identify patterns of brain injury that are shared among patients with CMD and contrast to those without CMD," says co-lead author Qi Shen, PhD, associate research scientist in the Claassen lab and an expert in signal processing, machine learning, and biostatistics.
The researchers found that all of the CMD patients had intact brain structures related to arousal and command comprehension, supporting the notion that these patients were hearing and understanding the commands but were unable to carry them out.
"We saw that all of the CMD patients had deficits in brain regions responsible for integrating comprehended motor commands with motor output, preventing CMD patients from acting on verbal commands," says Claassen.
The findings may allow researchers to better understand which brain injury patients have CMD, which will be useful for clinical trials that support recovery of consciousness.
More research is required before these approaches can be applied to clinical practice. "However, our study shows that it may be possible to screen for hidden consciousness using widely available structural brain imaging, moving the detection of CMD one step closer to general clinical use," Claassen says.
"Not every critical care unit may have resources and staff that is trained in using EEG to detect hidden consciousness, so MRI may offer a simple way to identify patients who require further screening and diagnosis."
Eva Franzova, Qi Shen, Kevin Doyle, Justine M Chen, Jennifer Egbebike, Athina Vrosgou, Jerina C Carmona, Lauren Grobois, Gregory A Heinonen, Angela Velazquez, Ian Jerome Gonzales, Satoshi Egawa, Sachin Agarwal, David Roh, Soojin Park, E Sander Connolly, Jan Claassen.
Injury patterns associated with cognitive motor dissociation
. Brain, 2023; DOI:
10.1093/brain/awad197
NSW Government's BASIX Pause To Help Home Buyers And Builders
The NSW Government today announced it had committed to reduce the financial burden of increased building standards for nine months for those who have already signed contracts.
Minister for Planning and Public Spaces Paul Scully said new homes already under contract before Sunday 1 October 2023 would be exempt from new sustainable building (BASIX) standards until 30 June 2024.
"We're in a housing crisis, but the construction and development industry are doing it tough with ongoing weather delays, rising materials costs and skill shortages," Mr Scully said.
"The government has responded by making new homes where a contract has been signed before 1 October 2023 exempt from increased BASIX standards until 30 June 2024.
"While we remain committed to the introduction of BASIX from 1 October 2023, the transitional arrangements will reduce the financial impact of increased standards on home buyers who have already signed building contracts under the current BASIX requirements, which includes some 6000 contracts in Western Sydney alone," he said.
Mr Scully said that homeowners in this group may still adopt the new BASIX standards should they choose, to help manage future energy bills.
BASIX standards were introduced in 2004, and increased in 2017, to improve the energy and thermal performance of homes, providing better comfort, and energy and water efficiencies.
The new standard cuts thermal energy use by at least 20% and will save homeowners on power bills. The changes can save considerable amounts of energy helping to make new homes more comfortable, particularly in the hotter areas of the state during summer.
Minister Scully said the temporary exemption would bring NSW in line with other states including Victoria.
"BASIX standards are critical. They mean housing stock in NSW is built with improved energy efficiency – making housing cooler in summer and warmer in winter with better windows and insulation.
"We also need to keep housing supply moving and these transitional arrangements will take some of the pressure off builders and buyers who want the certainty.
"Commencing in October, a BASIX certificate lasts for 3 months. So, the exemption effectively extends the transition period to 12 months for those with contracts signed by 1 October 2023," Mr Scully said.
Industry has had more than 12 months to prepare for the introduction of changes to BASIX. The transition period provides additional time to adjust.
Disclaimer: These articles are not intended to provide medical advice, diagnosis or treatment. Views expressed here do not necessarily reflect those of Pittwater Online News or its staff.