Community News - January 2017
January 29 - February 4, 2017: Issue 298
Articles This Week
Australia Day by Selena Griffith

Australia Day Awards 2017: Recognising Outstanding And Long-Term Service - our chat with John McInerney OAM and the full list of Northern Beaches Honours

Renewed Calls To Return Pittwater Council To Pittwater By Pittwater People in Wake of Recent Retirement Announcements

Bodhi Leigh-Jones Scores Win In Subway® Pro Junior's Event 2 at Cronulla this week - reports from Surfing NSW

Pictures: Summer in Pittwater: on Pittwater! - by Stephen Collopy - RPAYC Media - the Royal Prince Alfred Yacht Club hosts great regattas for all classes of yachts over every Summer - this week some of those that have happened and are happening

Aquatics: World Wetlands Day 2017: the 20th Year - February 2nd is World Wetlands Day each year, commenced in 1997 as a way to raise awareness of these vital ecosystems - this Thursday, get in a Pittwater wetland!
DIY Ideas DIY: Side Gates - living in the suburbs means living on a road and requires installing side gates to create a safe backyard so children and dogs cannot wander
Draft Plan For Ingleside Land Development Released - Community Information session during Feb 2017 - have a say until 28th of same month

Profile: Christine Hopton OAM Congratulations to former Avalon Beach SLSC President Christine Hopton who was awarded the Medal of the Order of Australia (OAM) in the General Division in the Australia Day Honours List for service to surf lifesaving this week. Christine currently serves as a Director of Surf Life Saving Australia. She is a past Vice-President of Surf Life Saving Sydney Northern Beaches and was President of Avalon Beach Surf Life Saving Club for 8 years as well as the first female president. In 2014 she was the Pittwater Woman of the Year. A small celebration and reprise of a wonderful lady this week

History: Pittwater Fields of Dreams II: St Cloud's Jersey Stud at Elanora Heights and The Stewart Legacy + a few notes on local dairies and the people who gave Stewart House, Curl Curl, during the 1930's Australian Depression years
Artist of the Month: January 2017 : Jacqueline Andronicus - one of our great contributing photographers - Portrait, Lifestyle, Art and Landscape photography with decades of building on her craft and style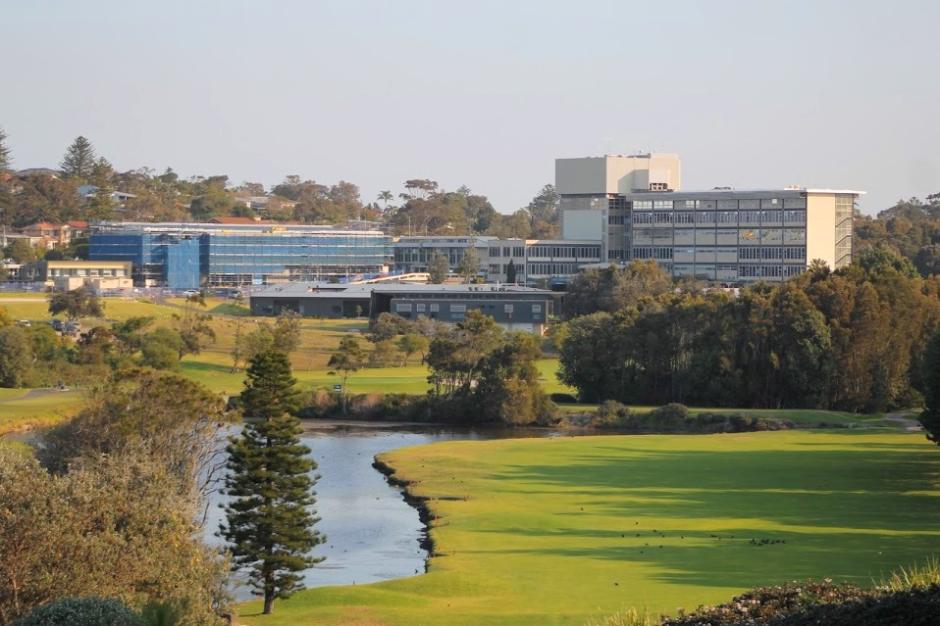 New Medical Staff Commence At Mona Vale Hospital
Member for Pittwater Rob Stokes today welcomed the commencement of 10 new medical graduates at Mona Vale Hospital.
A record 992 interns will begin work in NSW hospital's this year as part of a $107 million funding commitment by the NSW Government.
"With such dedicated and highly skilled medical staff at Mona Vale Hospital – these new graduates are in great hands," Rob Stokes said today.
"Transitioning from university to a clinical setting is an essential step in developing professional skills and experience.
"Work is continuing on essential infrastructure improvements at Mona Vale Hospital - but a boost to our community's medical workforce is equally important.
"The upcoming introduction of higher-level medical services on the northern beaches means improved opportunities will be available for graduate doctors to train and develop their skills locally.
"I wish our community's newest doctors all the best as they embark upon this important stage in their careers," Rob Stokes said.
Eight new medical graduates have also been allocated to Manly Hospital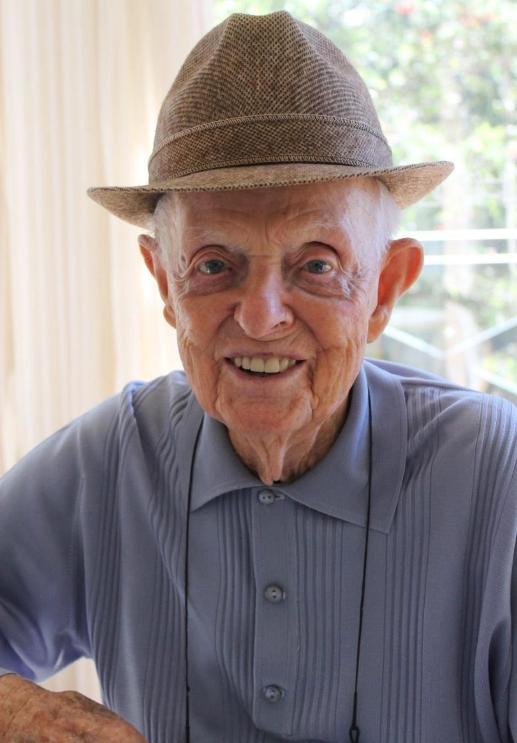 VALE
30 October 1913 - 28 January 2017
SADLY THE PASSING OF A LEGEND
Legendary Australian jockey and Avalon Beach resident EDGAR BRITT passed Saturday morning at the age of 103 years
Words can't express the extraordinary life this fine gentleman led
Edgar Britt won for the first time in 1930 at Canterbury racecourse in Sydney.
Riding thoroughbreds in close proximity to other thoroughbreds for year after year would seem like a recipe for a brief life span, but Edgar Clive Britt, born 1913, defied the odds and lives to this day to reach the milestone of a century on the planet.
Edgar Clive Britt was one of the greatest Australian jockeys of all time, even though he did most of his riding abroad.
He rode in America in 1933, winning the Baltimore Cup for trainer Mick Polson.
Mr. Britt returned to Australia in 1934 and won the Sydney Cup. Edgar Clive Britt then spent a decade riding in India where he won virtually every major race, some of them on more than one occasion, and heading the jockeys' premiership no fewer than eight times.
At the conclusion of WWII, Edgar Clive Britt accepted an invitation from the Maharaja of Baroda to ride in England.
Britt remained there until his retirement from racing in 1959, during which time he rode the winners of 1200 races, averaging around 85 victories per year.
His peak years were between 1947 and 1956, where he was never lower than sixth on the premiership list. In 1948, he rode 145 winners.
Some of his significant wins include the Cesarewitch Handicap, Manchester November Hnadicap, two English St. Legers, two English 1,000 Guineas, an Epson Oaks, and the 2,000 Guineas whilst riding for Charles Elsey's stable. He also won an Irish Derby and two English Oaks.
Edgar Clive Britt's most famous mounts were Winooka, My Babu and Sayajitao, who carried Britt to his Irish Derby win. Britt was riding Broad Arrow for his 1934 Sydney Cup victory.
Edgar remained active in racing after his retirement from riding in 1959, serving as a commentator and journalist.
He was recognised with the Order of Australia medal at the age of 90 in 2004, the same year that he was inducted into the Australian Racing Hall of Fame.
Outstanding Service To The Community:
Cass Gye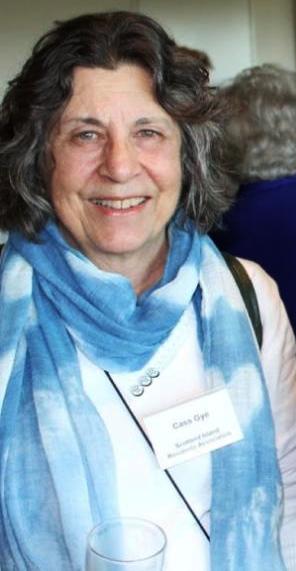 Scotland Island lady Cass Gye, of the Scotland Island Residents Association (SIRA) has been recognised this week for all her work to look after Scotland Islanders during local
2017 Australia Day Awards
.
THE NEW NSW CABINET IN FULL
Gladys Berejiklian MP
John Barilaro MP
Deputy Premier, Minister for Regional New South Wales, Minister for Skills, and Minister for Small Business
Dominic Perrottet MP
Treasurer, and Minister for Industrial Relations
Niall Blair MLC
Minister for Primary Industries, Minister for Regional Water, and Minister for Trade and Industry
Donald Harwin MLC
Minister for Resources, Minister for Energy and Utilities, Minister for the Arts, and Vice-President of the Executive Council
Anthony Roberts MP
Minister for Planning, Minister for Housing, and Special Minister of State
Andrew Constance MP
Minister for Transport and Infrastructure
Brad Hazzard MP
Minister for Health, and Minister for Medical Research
Rob Stokes MP
Mark Speakman SC MP
Troy Grant MP
Minister for Police, and Minister for Emergency Services
Victor Michael Dominello MP
Minister for Finance, Services and Property
Pru Goward MP
Minister for Family and Community Services, Minister for Social Housing, and Minister for the Prevention of Domestic Violence and Sexual Assault
Paul Toole MP
Minister for Lands and Forestry, and Minister for Racing
David Elliott MP
Minister for Counter Terrorism, Minister for Corrections, and Minister for Veterans Affairs
Gabrielle Upton MP
Minister for the Environment, Minister for Local Government, and Minister for Heritage
Stuart Ayres MP
Minister for Western Sydney, Minister for WestConnex, and Minister for Sport
Melinda Pavey MP
Minister for Roads, Maritime and Freight
Matthew Kean MP
Minister for Innovation and Better Regulation
Adam Marshall MP
Minister for Tourism and Major Events, and Assistant Minister for Skills
Tanya Davies MP
Minister for Mental Health, Minister for Women, and Minister for Ageing
Sarah Mitchell MLC
Minister for Early Childhood Education, Minister for Aboriginal Affairs, and Assistant Minister for Education
Raymond Craig Williams MP
Minister for Multiculturalism, and Minister for Disability Services
PARLIAMENTARY OFFICE HOLDERS:
John Ajaka MLC
President of the Legislative Council (elect)
Shelley Hancock MP
Speaker of the Legislative Assembly
Trevor Khan MLC
Deputy President and Chair of Committees
Thomas George MP
Andrew Fraser MP
Donald Harwin MLC
Leader of the Government in the Legislative Council
Anthony Roberts MP
Niall Blair MLC
Deputy Leader of the Government in the Legislative Council
Christopher Patterson MP
Natasha Maclaren-Jones MLC
Government Whip in the Legislative Council
Mr Kevin John Anderson MP
Parliamentary Secretary for Regional Roads and Transport
The Honourable David Clarke MLC
Parliamentary Secretary for Justice
The Honourable Richard Hargrave Colless MLC
Parliamentary Secretary for Natural Resources and Western NSW
Mr Mark Joseph Coure MP
Parliamentary Secretary for Transport and Infrastructure
The Honourable Catherine Cusack MLC
Parliamentary Secretary for Education and the Hunter
The Honourable Scott Glynn Farlow MLC
Parliamentary Secretary to the Premier (Leader of the House) in the Legislative Council
The Honourable Benjamin Cameron Franklin MLC
Parliamentary Secretary for Renewable Energy and Northern NSW
Mr Christopher Gulaptis MP
Parliamentary Secretary for Regional Planning
Mr Alister Andrew Henskens SC MP
Parliamentary Secretary for Finance, Services and Property
Dr Geoffrey Lee MP
Parliamentary Secretary for Western Sydney and Multiculturalism
Mr Scot MacDonald MLC
Parliamentary Secretary for Planning and the Central Coast
Mr Daryl Maguire MP
Parliamentary Secretary for the Centenary of ANZAC, Counter Terrorism, Corrections and Veterans
Mr Jonathan O'Dea MP
Parliamentary Secretary to the Premier and Treasurer
Mr Anthony John Sidoti MP
Parliamentary Secretary to the Premier and Cabinet
The Honourable Bronwyn Taylor MLC
Parliamentary Secretary to the Deputy Premier and Southern NSW
Mr Gareth Ward MP
Parliamentary Secretary for the Illawarra and South Coast
Mrs Leslie Gladys Williams MP
Parliamentary Secretary for Regional and Rural Health
Fresh Premier, Fresh Start In NSW
23 January 2017: Media Release - LGNSW
The local government sector has welcomed NSW's new Premier, Gladys Berejiklian, and described her commitment to listen to communities as a "fresh new start" for the state.
In a media conference held immediately after her elevation to the premiership, Premier Berejiklian said she would run a more inclusive government, which would take more time to listen the community.
The new Premier also pledged to consult with National Party leader John Barilaro and the community on the issue of forced council amalgamations.
"This is a fresh new start for the NSW Government, and I commend the new Premier on her proposed approach to leadership," Local Government NSW (LGNSW) President Keith Rhoades said.
"Recent history has shown that 'consultation' can mean a lot of things: from tick-a-box public forums at one end of the spectrum, to genuine efforts to achieve constructive outcomes all parties can support.
"The second way takes longer, but it delivers outcomes that last."
Clr Rhoades said given LGNSW's experience with the former Treasurer, now Premier, he was confident that she would keep her promise to listen to the wishes of the community.
"We worked closely with Ms Berejiklian in our ongoing advocacy work to protect councils and communities as the Government implements its Emergency Services Property Levy," Clr Rhoades said.
"As a result of those discussions we were able to achieve a number of wins, which will benefit ratepayers.
"For example, Ms Berejiklian listened to LGNSW's arguments and agreed to full cost recovery for councils, as well as clear indication on rates notices that the ESPL is a State Government levy and not a council one.
"Make no mistake – there is still a lot of work to be done on the ESPL – but such wins for the sector are a clear demonstration that the new Premier is prepared to listen and respond."
Clr Rhoades said National Party leader John Barilaro had already demonstrated his commitment to community consultation in regard to forced council amalgamations.
Blue Button (Porpita Porpita)
At Narrabeen, January 26, 2017
Photographed by Selena Griffith
Blue Button (Porpita porpita) P. porpita, also called the blue button, actually consists of a colony of hydroids, though it is often mistaken to be a jellyfish. This species consists of two main parts: the float and the hydroid. The float is a yellowish brown, and is shaped like a hard, slightly convex disc, approximately an inch across. It is actually filled with gas which is essential to keeping the organism afloat.
The hydroids can range in color from turquoise to yellow and resemble the tentacles of a jellyfish. Each hydroid branches out in multiple strands that end in knobs of nematocysts. Fortunately, the sting is not lethal, though they will irritate the skin upon contact.
It is dependent on prevailing sea currents and the wind for movement. They are often seen in large aggregations, and it is not uncommon for them to be washed up on the beach in large numbers.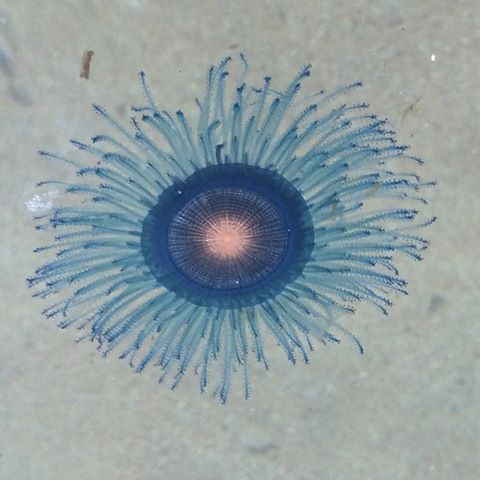 Bubble Cup At Avalon Bowlo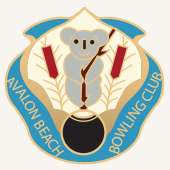 Fancy something totally different for 2017?
Come along and get involved in
'Bubble Soccer' on Sunday 19th February
on the front green at the Avalon Bowling Club. Should be a unique, fun event.
Follow it up with some barefoot bowls, petanque, pizza and then the great vibes from the classic rock band '2Shots'.
International Women's Day 2017 Breakfast At RPAYC
Wednesday March 8th, 2017
Hosted by Zonta Club of Northern Beaches
7am - 9am Royal Prince Alfred Yacht Club, Newport.
Tickets $42.Pittwater
Speaker: Superintendant Doreen Cruickshank APM
Zonta Club of Northern Beaches Inc will host the annual Pittwater International Women's Day Breakfast on Wednesday 8 March 2017 at Royal Prince Alfred Yacht Club, 16 Mitala St, Newport.
Zonta Club of Northern Beaches is a member of Zonta International which is a global organisation of executives and professionals working together to advance the status of women worldwide through service and advocacy. Zonta International is affiliated at the United Nations with other major women's organisations.
This breakfast marks International Women's Day. It is a day to acknowledge women's contribution to making Australia, and the world, a better place. Everyone is invited to celebrate the day. The 2017 Pittwater Woman of the Year will be announced at the breakfast.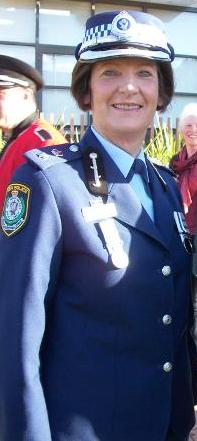 The guest speaker at the breakfast will be Superintendent Doreen Cruickshank APM. With over 45 years of service, Doreen is Australia's longest serving policewoman. Growing up in country NSW, and being focussed on a career in the police from an early age, Doreen has witnessed revolutionary changes for women in the profession from policewomen being a segregated group to now being fully integrated into the force. Doreen was Pittwater Woman of the Year in 2008. She will speak on her life story and her career.
The IWD Breakfast will be held at Royal Prince Alfred Yacht Club at 7am till 9am on Wednesday 8 March 2017. The cost is $42. The delightful location looks over the waters of Pittwater and across to Bayview and Scotland Island. The breakfast is always well attended by the local community. Please book early to avoid disappointment.
Enquiries topittwateriwdbreakfast@gmail.com or Sue on 0407 850 860.
Proceeds from the breakfast will support service projects of Zonta Club of Northern Beaches Inc assisting local women in need, and Zonta International projects in developing countries. Come by yourself, bring a friend or make up a table of 8 to10. We will seat you.

Pittwater Offshore Newsletter Update 27/1/2017
click on Logo:

To contact Julian: editor@scotlandisland.org.au
Avalon Boomerang Bags 2017
Time to turn the tide, and in Avalon we are trying to do our bit.
Boomerang Bags workshops are starting again in the Avalon Recreation Centre on Tuesday 24th January 2017, 11.30am - 5pm
.
Can't sew?
We can teach you, plus we need people with all sorts of different skills...stamping, cutting, chatting, stalls, admin...
Workshop: Change of Venue
Regular workshops resume this Tuesday.
For the next 2 weeks ( Tuesday January 24th and 31st) workshops will be at Avalon Recreation Centre at the new time of 11.30am until 3.30pm.
From Tuesday February 7th workshops will be run at:
Unit 20/14 Polo Ave , Mona Vale.
We would like to say a big welcome from Avalon Boomerang Bags to Kate at Sewcraft and a HUGE Thank You for offering us the use of this fabulous space.
For those that cannot attend our regular workshops but still want to be involved, get together 2-6 friends and we can run a workshop for you at a mutually convenient time.
Or perhaps you would like to donate some nice bright fabric or some thread or help out in other ways behind the scenes.
If you can help call Laurel on 0410 608 315 or reply to this email.
2017 is going to be great, can't wait to see all our baggers again.
Just quick reminder that we are running a bag SHARING program. The bags are called Boomerang Bags because we would like the ones you're not using to Boomerang back into our boxes , so that there are always plenty available for shoppers who may have forgotten their own.
Join us, and let's rid our beautiful coastal suburb of polluting, wild life entangling plastic bags.
2017 ASRL Australian Short Course Championships Live Stream
The confirmed over order of events for the 2017 ASRL Australian Short Course Championships is listed below.
Racing will be held at Manly beach in New South Wales. Don't forget the LIVE STREAM from 11am Sunday January 29th (including replays of all U19/23 finals) via the Team Navy ASRL Facebook page or via
https://livestream.com/asrl
then click the event when live.
8am start
7am - 7:20am check in
7:30pm sweeps meeting
U19/U23 Male (4 rounds, combined for heats then split for final)
U19/U23 Male (4 rounds, combined for heats then split for final)
U19 Male Final
U19 Female Final
U23 Male Final
U23 Female Final
approx. 9:45am start (approx.)
check in by 9:00am
9:20am sweeps meeting
Reserve Male (4 rounds)
Open/Reserve Female (4 rounds, combined for heats then split for final)
Open Male (4 rounds)
Reserve Male Final
Reserve Female Final
Open Women Final
Open Men Final
Local Community Transport Not-For-Profit Calls For Volunteer Board Members
Did you resolve to give back to the community in 2017? Local not-for-profit Easylink Community Transport needs volunteer board directors to help guide their future direction.
Easylink offers services for older northern beaches residents or those with a disability, such as door-to-door transport and social outings with care, helping to retain independence and social links.
Private sector experts recommend not-for-profit board experience as a useful step in career progression, and Board member of five years, Lawrie Croft, said the roles are a great opportunity for people with an interest in serving the community and wanting to develop or use their skills and networks.
"We're keen to attract people who have a creative and innovative strategic approach in this rapidly evolving environment, with the potential to work on new partnerships.
"It's particularly exciting being on the Board of a smaller organisation as you can quickly make a big difference and see the results of the Board's decisions," said Mr Croft, who had a background in general management, risk and compliance prior to joining the Easylink Board.
Volunteer bus drivers and other office-based volunteer are also always in demand.
Based in Cromer, Easylink has been operating on the northern beaches for more than 30 years, started by aged care workers who saw an essential community need was not being met.
Originally called Manly Warringah Pittwater Community Transport, Easylink has evolved into an organisation of more than 100 passionate volunteers (mostly drivers) and 25 paid staff, serving over 2000 northern beaches residents with transport and travel training, as well as social outings and van hire.
2017 WRC Memberships Are On Sale Now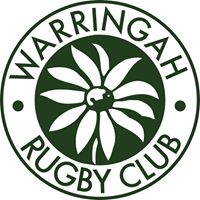 This year will see Warringah Rugby Club (WRC) play nine home games at Pittwater Rugby Park with Colts joining grade for Super Saturdays against Penrith, Easts, University and Manly.
Don't miss out- sign up as a Warringah member today.
NSW Surf Lifesavers In Australian Honours List

Friday January 27th, 2017 - BY SLS NSW
Congratulations to all current and past members of Surf Life Saving in NSW who received Australia Day Honours. For many of the recipients it is a fitting public recognition of the significant contributions they have made to Surf Life Saving and their communities.
Tony Bonner AM – Manly LSC
For significant service to the performing arts as an actor, to surf lifesaving, and to the community through charitable organisations.
Better known as an actor in the 1960s TV series Skippy, Tony Bonner has been a surf lifesaver for more than 50 years and is a former president of Manly Life Saving Club.
Christine Hopton OAM – Avalon Beach SLSC
For service to surf lifesaving.
Christine is a director of Surf Life Saving Australia, a former Deputy Branch President of Sydney Northern Beaches and served as President of Avalon Beach SLSC for almost 10 years.
Graham Lees OAM – Ocean Beach SLSC
For service to surf lifesaving.
Graham is a Life Member of SLSNSW and has been a member of Ocean Beach SLSC for 40 years. He has held a range of positions at both Central Coast Branch and State level, in junior activities and competition and has been a NSW team selector, manager and coach. Graham is a former SLSNSW Volunteer of the Year and has a Citation of Merit from the International Life Saving Federation.
Robert McInerney OAM – Newport SLSC
For service to veterans and their families, and to surf lifesaving.
Robert served as President of Newport SLSC from 2000-2002 and Deputy President from 1995-2000.
John Salmon OAM – Cronulla SLSC
For service to the environment, and to surf lifesaving.
John is a Life Member of both Cronulla and Wanda SLSCs.
Kerryn Salmon OAM – Wanda SLSC
For service to the environment, and to surf lifesaving.
Kerryn is a former member of Wanda SLSC
Donald Stewart OAM – The Entrance SLSC
For service to the community of the Central Coast.
Don joined The Entrance SLSC 1951 and gained his Bronze Medallion in 1952.
Jack Sullivan OAM – Newcastle SLSC
For service to community history.
Jack was a Treasurer and Secretary of Newcastle SLSC during the 1970s.
The late Brian Trouville OAM – Nth Cronulla and Maroubra SLSCs
For service to sport through canoeing, kayaking, and to surf lifesaving.
Brian was Australian Surf Ski Champion in 1964 and later an Australian Taplin Relay Champion and Australian Double Ski Champion in 1974. He was a surf lifesaver at Maroubra SLSC in the 1960s and later became a Life member of Nth Cronulla SLSC and was Head Coach and surf boat and ski coach and trainer at the club for many years.
He went onto be Head Coach of the Australian Olympic Kayak Team during the 1980s and 90s and was an Australian Team Coach for Surf Life Saving.
In 2015 Brian was named Coach of the Year at the Sport NSW Volunteers Awards.
David Uther OAM – Palm Beach SLSC
For service to the community through a range of organisations.
David has been a member of Palm Beach SLSC since 1959 and served on the club committee for a number of years.
Peter Wyllie OAM – Terrigal SLSC
For service to surf lifesaving, and to the community of Terrigal.
Peter has been a member of Terrigal SLSC since 1943 and was made Life Member in 1962. He served as Club President for three terms and was an instructor and examiner for more than 30 years. He is Patron of Terrigal SLSC.
Surf Life Saving NSW would like to extend our congratulations to all those who received Australia Day Honours.
Indian Myna Action Group
Indian or Common Mynas are one of the world's most invasive species, not a cute bird.
Many communities in NSW, QLD, ACT and overseas are taking action against these pests, sometimes called flying rats.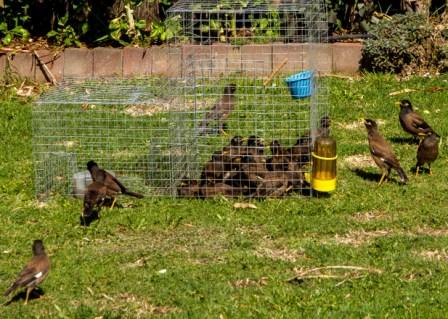 Pittwater Natural Heritage Association set up the Northern Beaches Indian Myna Action Group, as these birds are a common pest in local shopping centres, on private land and in schools and parks.
Now a grant from Greater Sydney Local Lands Services has enabled our campaign to take a leap forward, with more publicity and more traps available for people wishing to trap on private land.
These aggressive birds are pests because they breed in great numbers, nesting in hollows in houses and in trees, displacing native birds and animals. They can spread diseases and lice and scavenge in rubbish bins.
Our Myna information is welcomed by cafes that are pestered by birds fouling tables.
This term we will deliver a pamphlet to alert schools about Mynas.
See our
Facebook page
for what we are doing and how people can get involved.
For more information contact us on
pnhainfo@gmail.com
or phone Nick Halkyard on 0416 288 874
Successful Resus At Mona Vale
27 January, 2017 - by SLS NSW
An elderly swimmer is recovering in hospital after members of the public and lifeguards from the Australian Lifeguard Service (ALS) successfully administered CPR at Mona Vale rock pool on Sydney's Northern Beaches.
At around 11.30am on Tuesday 24 January an 80 year-old man was swimming laps when he suffered what is believed to be a medical episode and lost consciousness.
Two quick-thinking locals pulled the man from the water and began CPR with several cycles of chest compressions performed on the unconscious swimmer. The Lifeguards on patrol 500 metres away arrived on the scene shortly after and continued treatment. A defibrillator was applied but was not required as the man had begun to show signs of life.
ALS Pittwater Lifeguard Supervisor Brad Woodward praised the efforts of the first responders on scene and the Lifeguards involved.
"It was great to see two members of the public act quickly to what was a challenging situation. It goes to show how important it is for everyone in the community to know the basics of CPR.
"The lifeguards arrived on the scene and acted with great professionalism to continue treatment until paramedics arrived. To know the gentleman is recovering in hospital is a wonderful outcome for everyone involved," Mr Woodward said.
During his ordeal the man swallowed a significant amount of water and after being assessed by paramedics he was transported to hospital where he is expected to make a full recovery.
Funding Opportunity For Local Surf Clubs
Member for Pittwater Rob Stokes is encouraging local surf clubs to apply for funds under the NSW Government's Surf Club Facility Program.
Applications are closing soon for the annual initiative which provides surf clubs across the State with grants between $40,000 and $350,000 to help develop their facilities and address significant building issues.
Pittwater's surf clubs have had great success with this program over recent years – including funds to assist with the major redevelopment of Avalon Beach Surf Club.
"This is a great opportunity for our local surf clubs to receive financial support for their upcoming projects, Rob Stokes said today.
"Surf clubs are an integral part of our community and perform and invaluable role.
"This initiative aims to support their efforts and continue to improve the quality and accessibility of surf clubs right along our coast.
"Many local surf clubs have plans and projects in the pipeline but require financial support to help them progress.
"
Applications close on 10 February and can be submitted online
.
"I encourage all our local surf clubs to explore this opportunity," Rob Stokes said.
Funding To Help Combat Local Crime Hot Spots
Member for Pittwater Rob Stokes today announced an important opportunity for local community groups, chambers of commerce and the Northern Beaches Council to help combat crime and anti-social behaviour.
The NSW Government is currently offering grants up to $250,000 for infrastructure and service delivery projects which aim to prevent crime, address anti-social behaviour in communities and promote safer and more inclusive use of public space.
Eligible projects under the Community Safety Fund might include CCTV initiatives, street lighting improvements, youth programs and recreational facility upgrades.
"This initiative aims to support projects that help make community areas safer and more enjoyable," Rob Stokes said today.
"Often there are small changes that can be made to reactivate local areas, encourage greater community use and reduce the frequency of anti-social activity.
"Proactively addressing known hot-spots in our community can also assist the police in their efforts and reduce significant costs borne by our whole community.
"
Applications are currently open and will be accepted until 20 February
," Rob Stokes said.
Wheel Easy Website Launched
BIg thanks to Liesl Tesch for this one
Check out brand new WheelEasy's website for accessible places in NSW. This is a fabulous starting point for us to build a national directory of access in all types of leisure, recreation, accommodation, events, then use this as a platform for increased and improved access!
Planning Reforms To Boost Housing Supply
09.01.2017: Ministerial Media Release - The Hon. Rob Stokes MP, Minister for Planning
Making it simpler to build a home and enhancing community participation in key decisions will be now easier through a package of red tape-busting reforms released for consultation by the NSW Government today.
Planning Minister Rob Stokes said proposed amendments to theEnvironmental Planning and Assessment Act 1979 target delays in Development Application (DA) processing by councils, while also enhancing community confidence in the planning system.
The proposed changes include standardising the format of council's development control plans to make them easier to understand and navigate, giving developers incentives to resolve objections before lodging DAs, and focusing councillor attention on strategic planning with greater numbers of DA assessments being processed by staff or local planning panels.
Local communities will have greater opportunity to participate in strategic planning for their neighbourhoods as early as practicable, with each planning authority required to prepare community participation plans.
Other proposed changes include leveling the playing field for the assessment of major projects by ending transitional arrangements under Labor's controversial Part 3A development assessment which will prevent the misuse of modifications.
Mr Stokes said the state was experiencing the longest housing construction boom in NSW history with the latest figures for the 12 months to October showing 74,577 approvals, the second highest on record.
"However, there is still more work to do and these planning reforms build on our impressive results over the past five years by making it easier to build new homes," Mr Stokes said.
"The NSW Government is determined to do everything it can, including making the planning system more efficient, to ensure housing supply gets to homebuyers fast."
Mr Stokes said NSW Treasury estimated there is pent up demand for up to 100,000 new homes due to the former Labor Government failing to provide adequate supply.
Proposed updates to the EP&A Act include:
• Investigating incentives for developers to consult with neighbours and the surrounding community to ensure disputes are resolved prior to a Development Application proceeding to council;
• New powers for the Planning Minister to direct a council to establish a local planning panels of experts and community representatives;
• A standardised format for development control plans, produced in consultation with councils, to promote consistency across the confusing array of up to 400 formats currently used in NSW;
• Authority for the Department of Planning and Environment Secretary to ensure the efficient processing of developments that require separate approvals and advice under different NSW legislation;
• Measures to ensure that local environmental plans are kept up to date;
• Extending and improving the complying development assessment process that currently covers most new one or two storey dwellings, to include greenfield developments and terrace housing.
• Simplifying and consolidating building provisions to remove confusion for developers;
• Widening the availability of internal review options for proponents aggrieved by council decisions as a faster, low cost alternative to court action; and
• Introducing fair and consistent planning agreements between developers and councils to ensure there is more transparency on deals to fund public amenities, affordable housing, transport and other infrastructure.
Mr Stokes said the planning reforms would assist the NSW Government deliver the 725,000 new homes forecast to be required by 2036 to house an extra 1.7 million residents.
The community is encouraged to have its say on the proposed amendments to the Environmental Planning and Assessment Act 1979.
These updates are on public exhibition from 9 January – 10 March 2017, and can be viewed at www.planning.nsw.gov.au/legislative-updates.
The consultation package comprises four documents:
3.
Draft Bill
-
Environmental Planning and Assessment
Amendment Bill 2017
Have your say on the draft updates to the EP&A Act
Consultation is now underway on the draft amendments to the EP&A Act, details of which are at the 'Key documents' tab above.
The public consultation period for the Bill is from 10 January 2017 to 10 March 2017.
We encourage our stakeholders, interested community groups and individuals to review the reforms and respond:
• by mail to:
Planning legislation updates 2017
NSW Department of Planning and Environment
GPO Box 39
Sydney NSW 2001
Signing Up For The NBN Info Session At Newport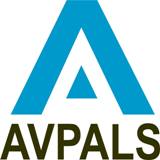 The coming of the NBN to Pittwater is now a reality with the
Avalon exchange users able to connect to the NBN. After much,
often political discussion, this technology is now available to those
who sign up to change.
For many, this will be an opportunity to review the provider
options on offer. In many cases this will lead to a puzzling
comparison between provider option costs and what the user
requirements are.
The NBN is giving us a choice of some seventy different providers
and confusion seems likely. For example should you continue with
your current provider or is it time for a change to the seemingly
more price competitive options by providers you are not familiar
with?
Many residents feel on their own and are confused by a bombardment of advertising sometimes
offering seemingly amazing bargains of unlimited calls and data speeds previously only to dream
about.
Some NBN installs go smoothly however the majority are fraught with technical and administrative
difficulties. This can mean delay of several days and in some cases weeks and the householder can be
left with a swamp of problem issues that are beyond comprehension and sometimes beyond the
abilities of the installation staff.
During this time you may or may not have a phone and your internet is on hold.
To assist residents with the change over to the NBN there is a free presentation organised by Avalon

Computer Pals.
NBN on the Northern Beaches by Michael Tyler
1.30PM Tuesday 31 January. Newport Community Centre.
Michael Tyler is the Community Affairs Manager for the Northern Beaches region. His presentation
will be of interest to all of us using or about to use the NBN in Pittwater. Michael will bring us all up
to date with the NBN and have a Q & A session after his presentation.
Bookings essential. Ring Peter on 8064 3574
SWD Making Waves Regatta 2017
Sailors with disABILITIES, together with the Cruising Yacht Club of Australia (CYCA), are delighted to announce the inaugural SWD Making Waves Regatta, raising funds for children with disability and who are facing adversity.
Since 1994, over 42,000 children and adults have benefited from programs run by Sailors with disABILITIES (SWD). SWD is a non-profit organisation created to act as a catalyst for change in the lives of people living with disabilities, their carers and disadvantaged youth.
For 23 years, SWD has been bringing smiles to the faces of children with disabilities. Having the thrill of steering the boat or pulling the rope is proof of what can be achieved by children facing adversity.
SWD can only continue its work with the continuing support of the Australian public.
Who Will Sail in the Regatta?
Up to 500 professionals from several of Australia's leading businesses will take part in the inaugural Making Waves Regatta on Friday March 10.
Following the on-water sailing action, participants will be invited to relax on the waterside deck at the iconic CYCA, home of the Rolex Sydney to Hobart Yacht Race.
12 noon: Registration Opens
1.30pm: Race Start
4.30pm: Winner's Ceremony
More Information
Download the brochure
on how to come on board and sail on one of the regatta yachts with your company or team.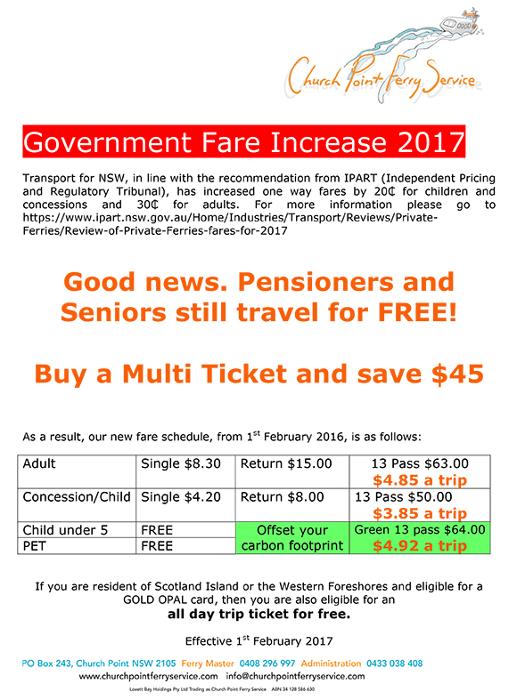 Get A Life! Get The Job You Want
...And Work Locally!
We are after young guns who go for it!
And want to jump start their career in a lifestyle company.
What's essential is, you have a great work ethic,
you want to shine, in work, life and everything!
From a Social Media Guru, to Warehouse Staff, to Warranty Returns and Purchasing Assistants, we have
a range of positions available.
On the job training and mentoring is given but the willingness to learn is essential.
It is an advantage to have had 12 months or more in a work environment and to have Tertiary
Qualifications.
We are based in Warriewood, that's nice and local, so no long commuter runs or jam packed trips on
the L90.
You already know our brands, you've seen them on every beach, on every street and every Skate Park.
First and Foremost it is a job... but it is in a lifestyle industry that is fundamental to the Northern
Beaches Culture that we love so much.
Email us your Resume and your current situation, experience and passions
Lets see if there is
a position you can make Yours
Mark it for the attention of John and send to:
Tel: 02 9997 2288
(If its not for you, tell a friend)