November 16 - 22, 2014: Issue 189
OnIslands at Eramboo - November 2014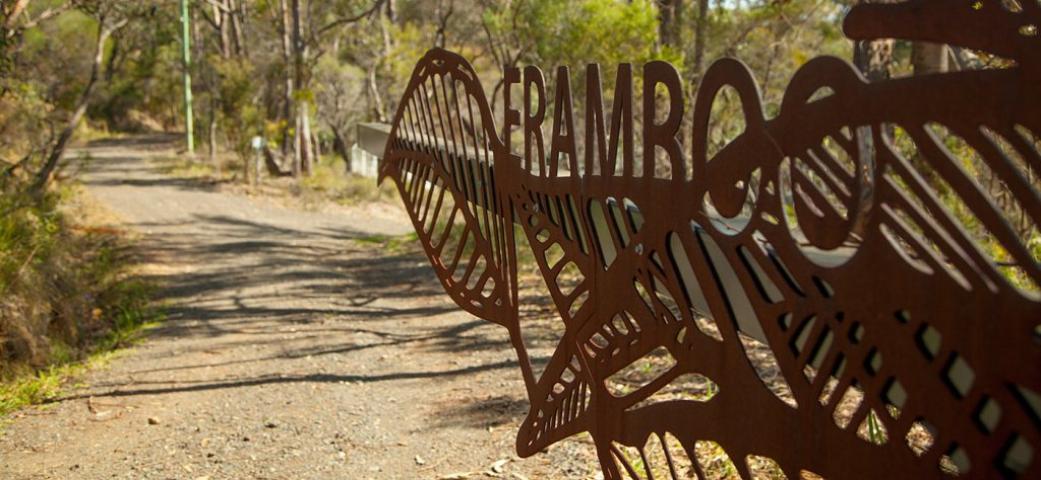 OnIslands at Eramboo - November 2014
OnIslands is a groundbreaking creative arts project being undertaken on the Northern Beaches of Sydney this November at Eramboo, Terrey Hills. 'OnIslands' Eramboo is a three week curated arts festival including an exhibition of site specific collaborative art works and installations, Workshops, Artist and Curator Talks, Performance, Art, Music, Interactivity. On Islands Eramboo : Creative Collaboration Public Arts Festival will run Saturdays and Sundays 15th - 30th November 2014 10 am - 4pm
School and Group Tours are available weekdays by appointment.
OnIslands involves 68 local, regional, national and internationally established creatives, producing 27 collaborative works. Artists, designers, musicians, performers, photographers, architects, writers, poets and filmmakers responding to the theme 'On Islands' extending their practice and the viewers' imagination.
Islands conjure many romantic notions of the exotic, treasures lost and found, adventure, romance, isolation, mystery, hardship. They have been the muse of artists, writers, musicians, scientists and explorers. For many, Islands are a place of escape. Somewhere that provides time and space for thinking and reflecting. Somewhere that affords anonymity, seclusion, rest or retreat.
We all live on islands, real or virtual, tiny, remote, large, connected. Island residents adapt to the pace and rhythm of their Islands. They are resourceful, using the limited resources they have to respond to meeting their needs. Innovation and community are necessary for survival. We can learn from visiting other islands, sharing experiences and iterating approaches. On Islands Eramboo aims to engage it's audiences to question the social, economic, political, philosophical, disciplinary, cultural, environmental and physical islands in which they dwell.
Curator and Pittwater Councillor, Selena Griffith, from UNSW: Art & Design (formerly COFA), worked with the project collaboration participants and Eramboo Directors Susan Milne and Greg Stonehouse to produce and deliver the project. This is one of the most ambitious cultural projects to be held on the Northern Beaches.
On Islands Eramboo it is regionally significant and has attracted a diverse group of participants from three continents and many islands. It is expected that this wonderful On Island event will bring hundreds of visitors to the area across its duration.
The festival will be running from the 13th November (opening night) to the 30th.
OnIslands Participants are:
Michelle Ball, Alyson Bell, Elaine Clocherty, Heather Contant, Cherry Core, Katerina Cosgrove, Imogen Cranna, Kathryn Dallimore, Kate Darmody, Suzanne Davey, Kuba Dorbialski, Bronwen Dugan, Chloe Fournier, Christina Frank, Eva Frengstad, James Gatt, Mary Gibbons, Raghav Handa, Anna Harris, Carolyn Haywood, Kel Henderson, Michelle Holmes, Sally Howe, Julie Janson, Mena Johnson, Dale Kentwell, Cathy Lee, Kylie Legge, Nettie Lodge, Lisa Marshall, Eunice McAllister, Ainslie Murray, Daryle Newman, Luke O'Neill, Michelle Perret, Katy Plummer, Tracey Ponich, Jess Rossman, Oscar Berman, Shked Shamir, Patrick Shirvington, Ellie Shore, Tracy Smith, Michelle St Anne, Greg Stonehouse, JaneSummers, Helen Thurloe, Emily Treadwell, Mirre van Dalen, Cecelia White and Andrew Gorman-Murray
For more details visit: www.eramboo.com/ and www.pozible.com/project
___________________________
CURATOR'S ESSAY: SELENA GRIFFITH
Curating OnIslands Eramboo has been a fabulous adventure. From call out to installation all of the collaborators and the team at Eramboo have been a delight to work with. Eramboo is itself a creative island in suburbia with a heritage deeply rooted in education and love of the environment. I felt it important to infuse this through the project. Collaborators from all kinds of fields within the creative industries spectrum were paired with a view to extending them creatively, intellectually and professionally. Given the common themes of OnIsland, Sustainability (Environmental, Social, Political, Economic) and Creativity, each team has been through a journey of exploration, discovery, innovation, collaboration and realisation.
No two of these have been the same.
Some have been a process of alternating exchanges, some iterative editing, others a collective approach. Some have unfolded in real time. Some virtually, with collaborators located on opposite sides of the planet. All have worked and you can enjoy the experiences and outcomes across the Eramboo site over the duration of the festival.
I am very interested in the dynamics of collaboration. I believe our ability to collaborate across disciplines will ultimately determine whether we, as a species, successfully navigate the challenges of the anthropocene (global climate change as a result of human activity). Creative people have a very important role to play in this scenario. They are the social litmus paper.
The different thinkers, the communicators of the value of beauty and its fragility. They
can connect and educate disparate or reluctant audiences about complex issues.
Thank you to all the OnIslands collaborators, from the creatives to the curators, educators, administrators, funders, supporters – this island exists because of you.
_______________________________
ZONE 09 - Currents of Memory: Katerina Cosgrove, Nettie Lodge, Michelle Perrett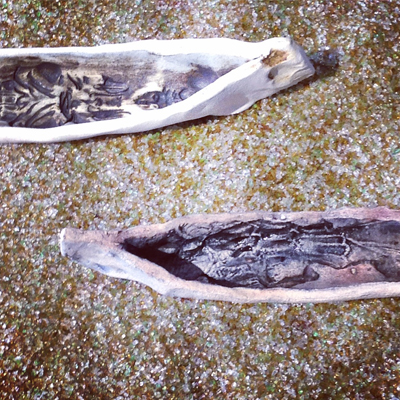 Works on paper, ceramics, narrative fiction, crushed glass installation
'Currents of Memory' presents ideas of archetypal and personal psychological heritage. It explores the collective memory threaded throughout our lives.
In this work flow reflections, dreams and hopes, we are fragile canoes, borne aloft by the pull of the river. We are individual islands, but can also become one with the larger ebb and flow.
Backgrounded by a flowing, sinuous river mural, delicate ceramic canoes tease out concepts of fragility, death and rebirth; the permeable veil between past, present and future. Text connects characters as they drift and flail through the plot, engaging with these universal questions.
_____________________
ZONE 04 - The Edible Isle: Jess Rosman, Eunice McAllister
Mixed materials: Workshop Sunday, 23 November 2014, 11:00 am to 1:00 pm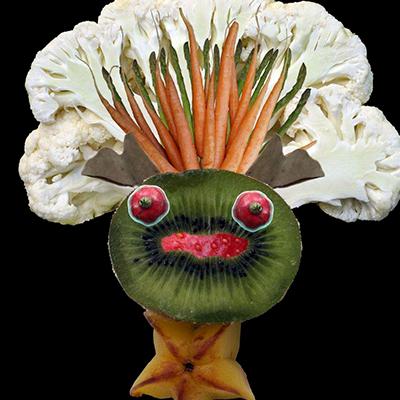 For a child, an island is a place full of adventures and discovery of new and unchartered territory and oneself. The Edible Isles embodies all that is sacred about childhood. No adults, no rules, just one child living out their ultimate food fantasy.
This world comes directly from a child's imagination that moulds and paints the creatures within. It is a world where a child can live freely and bravely. Where children can eat well and fruit is no longer just part of the everyday.
By reading the story and then walking through The Edible Isles, the artists hope to take their audience on an intriguing island escapade, which awakens the imagination and appetite.