August 2 - 8, 2015: Issue 225
Alyse Saxby Moves Towards Gold Medal in 2015 Special Olympics: Los Angeles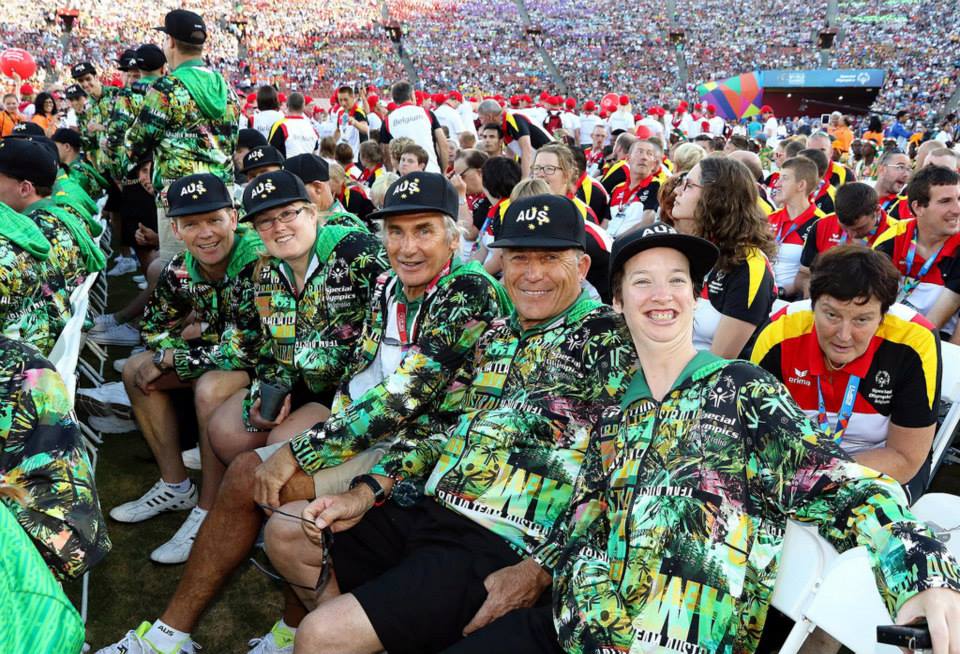 Alyse at Opening Ceremony for 2015 LASO. - Image courtesy Special Olympics Australia.
Pittwater Sailor Alyse Saxby and crew mate Melissa Nelson, are close to winning a Gold Medal at the 2015 Special Olympics in Los Angeles. Should they succeed this will be the third back to back gold Alyse has won. Finals are scheduled, according to the LA2015 website, for August 2nd and the girls have won through to compete against three strong teams from Greece and a USA crew.
The Australian Sailing Team has already secured four silver medals while the whole team has had some outstanding results, as well as a great time if they're posts and pictures are anything to go by.
You can follow their progress on their Facebook page or website or the 2015LA website, and please smile in Alyse's direction later today - you can be sure she will be smiling back at you!
Monday August 3rd, 2015(Australian Time); GOLD!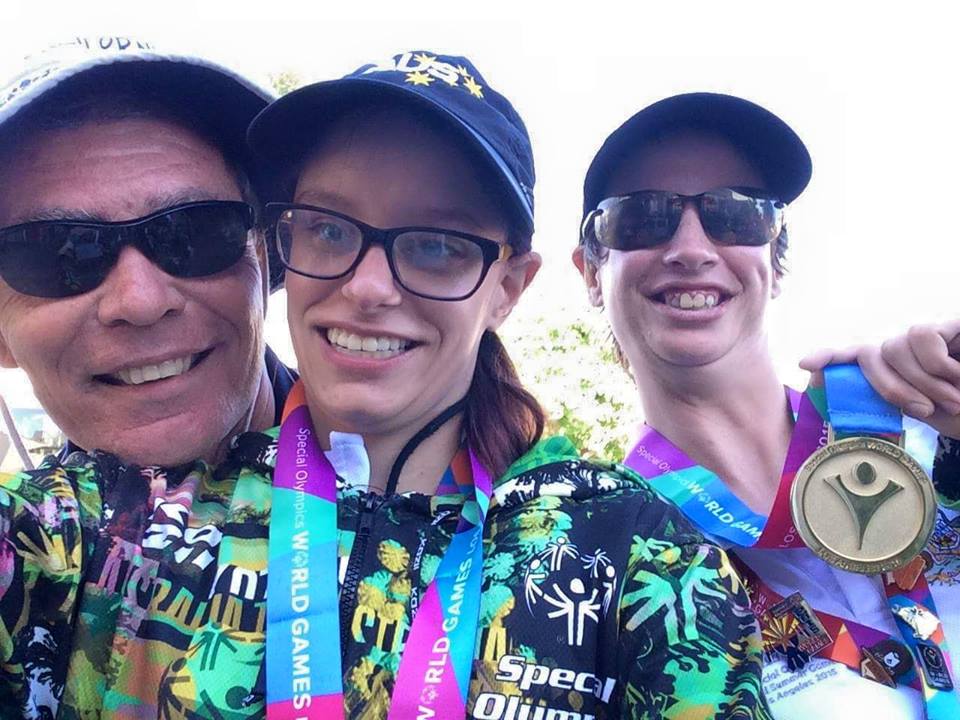 Congratulations Alyse and Mel!
Changing of the guard at Avalon Beach SLSC: New President and Director of Lifesaving (Club Captain)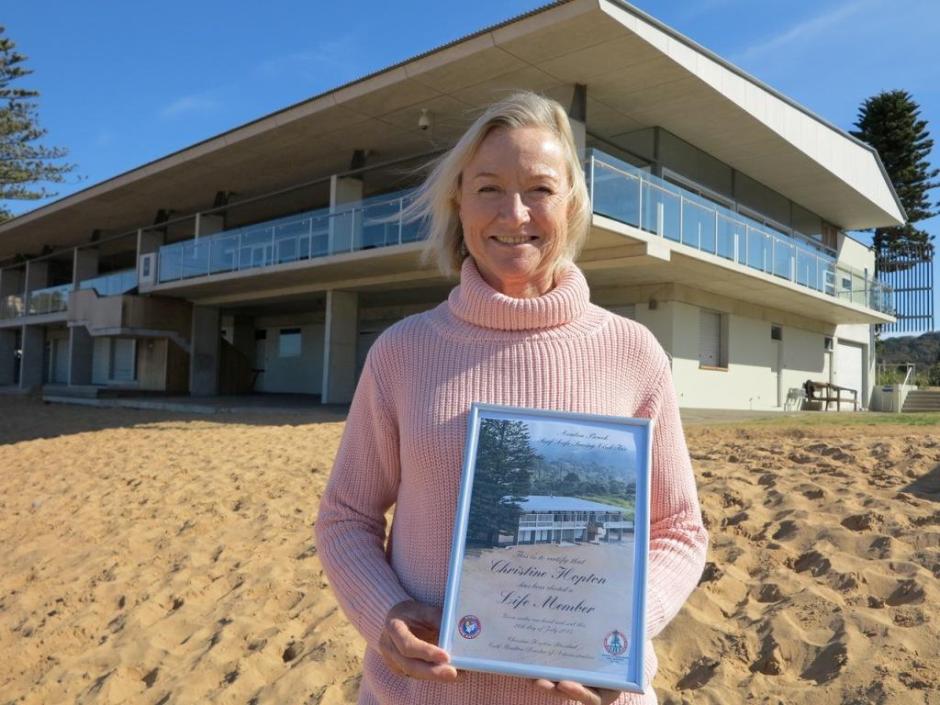 Avalon Beach SLSC's Christine Hopton - Life Member - photo by Warren Young OAM
Christine Hopton, who after 8 years as President of Avalon Beach SLSC, has stepped down as President, is the first female Life Member at Avalon Beach SLSC. Christine's dedication and outstanding service to the Avalon Beach club, our community and Surf Life Saving Australia, was recognised in 2014 when she was named Pittwater Woman of The Year by Pittwater MP, Hon. Rob Stokes at the annual Women's Day breakfast hosted by Zonta Northern Beaches at the Royal Prince Alfred Yacht Club.
Members unanimously supported the nomination of Richard Cole as President.Richard, an architect, was heavily involved in the club's redevelopment and worked closely with Christine Hopton and her husband Robert on the project.
''Christine said she would always step down as President once it [the building] was complete,'' Richard said. ''She nominated me [for President] and I was very honoured."
More HERE
Pittwater Artists Excelling in 2015 Prize Competitions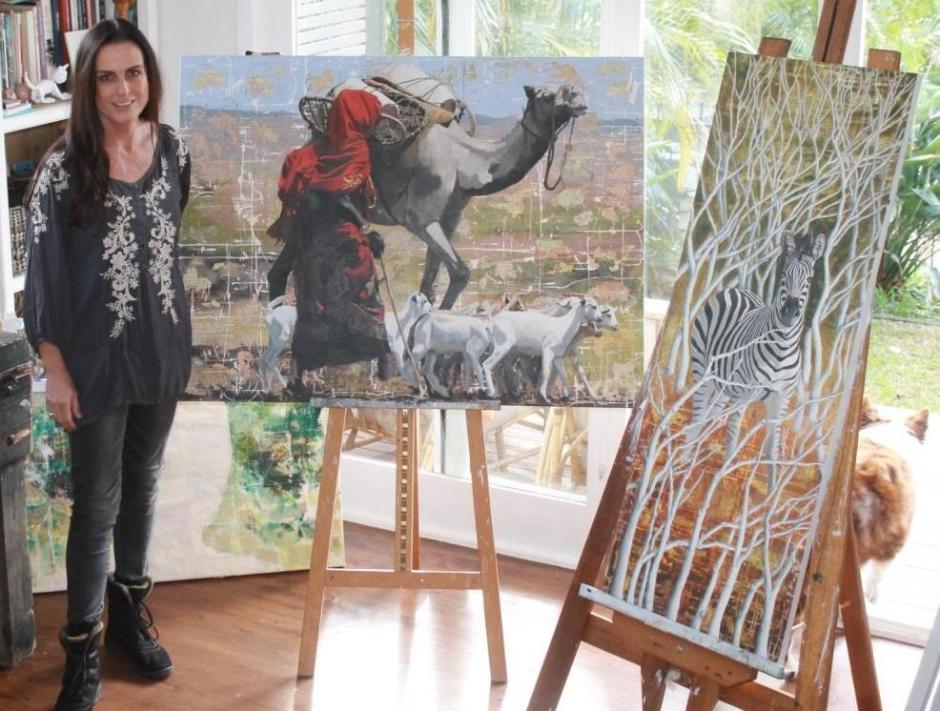 Lisa Wilkes-Hunter in her studio - photo A J Guesdon, 2015
It's been a big week of steps forward for Pittwater Artists.
Portrait artist and teacher, Stephanie Galloway Brown has been selected as a finalist for the 2015 Black Swan Prize for Portraiture with her portrait of John Ogden, Jill Ferrall's work 'Meiji Jingu door 1' was accepted for the Mosman Art Prize 2015 and forms part of this year's exhibition and on Friday, our Artist of the Month for August, Lisa Wilkes-Hunter, found out her work 'Turkana Take Off' had been accepted into the relaunched Warringah Art Prize 2015.
Lisa opens August's run of Profiles of the Week while more details on the Mosman and Black Swan run in this week's Community News.
Pittwater Gentleman's Vision Brings International Recognition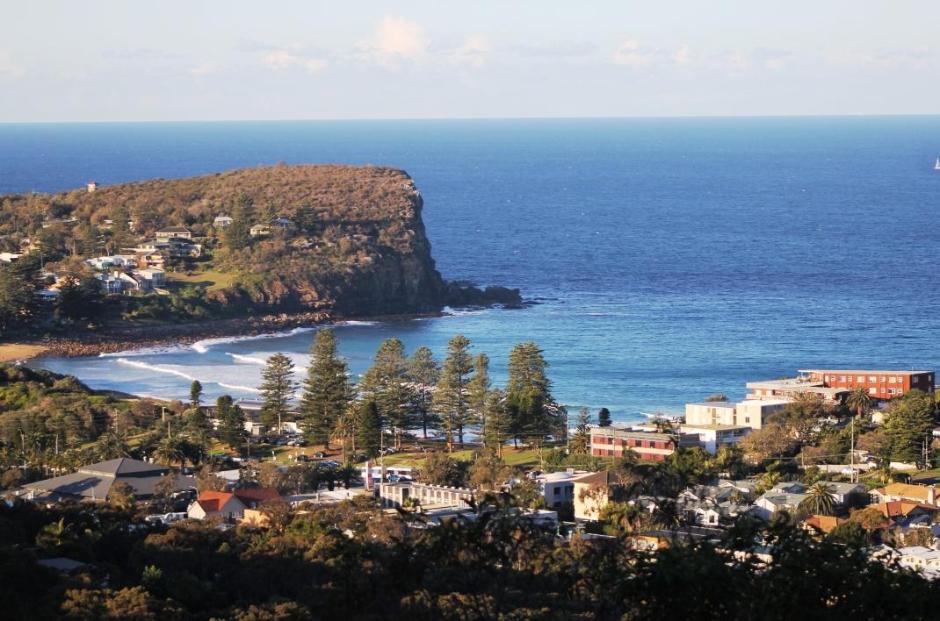 The view from one of Australia's and the World's premier Flower Essence developers - picture by A J Guesdon, 2015.
Ian White, Founder of Australian Bush Flower Essences, is a fifth generation Australian herbalist who has been practicing successfully as a Naturopath for 30 years. His great-grandmother, worked as a herbalist during Australia's Gold Rush in the 1850's.
Ian continued this family tradition, developing Australia's premier Flower Essences. He is the author of five major books and regularly teaches workshops on the Bush Essences in over 30 countries as well as here in Australia.
Recently one of the series of products created by ABFE, The Love System, a range of Certified Organic Skincare and Bodycare formulations containing Australian Bush Flower Essences, won the acclaimed The Natural Health Beauty Awards 2015 in the UK.
More HERE