August 16 - 22, 2015: Issue 227
Riviera Owners Invited to Experience the Wonderful Whitsundays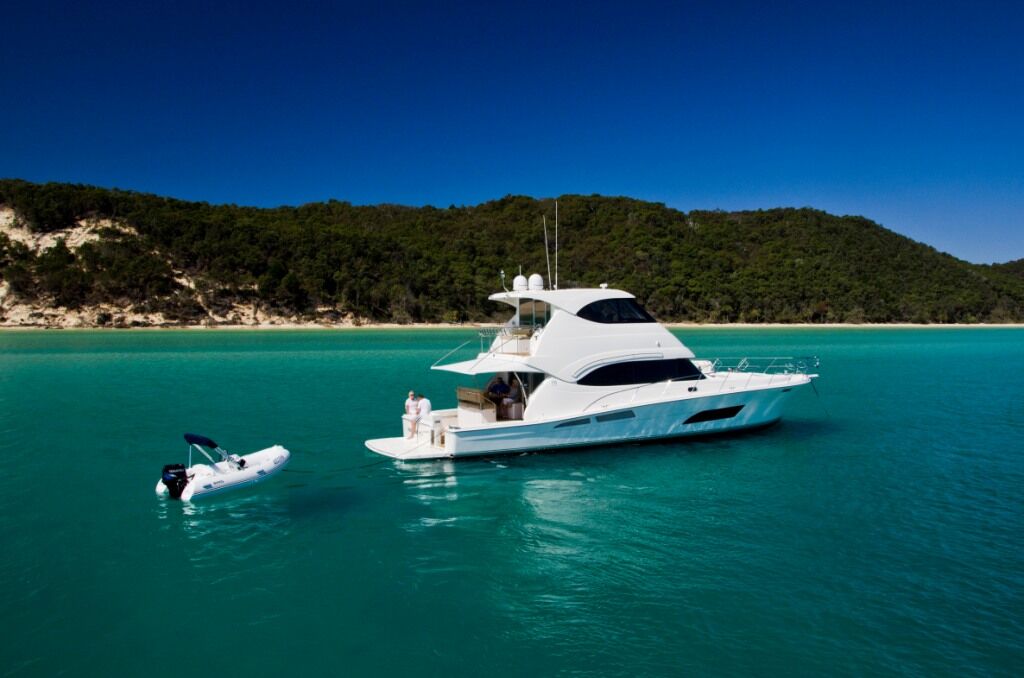 Riviera Owners Invited to Experience the Wonderful Whitsundays
Picture yourself cruising aboard your luxurious Riviera through Queensland's Whitsundays, creating special memories at idyllic destinations such as Australia's Great Barrier Reef, secluded island anchorages and wonderful Whitehaven Beach.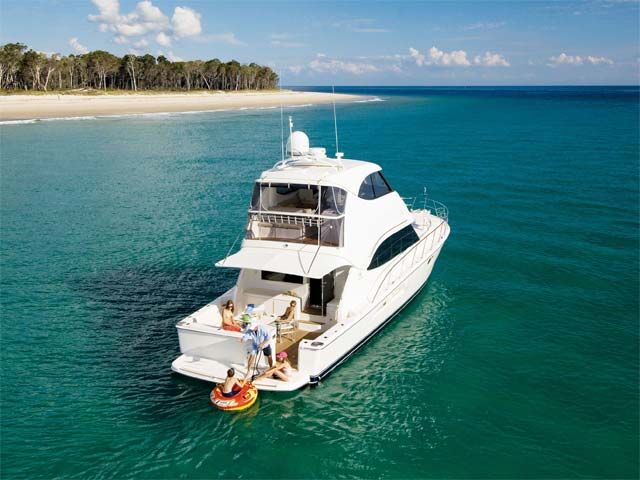 It's the stuff dreams are made of – and Mark Riley and the team at Pittwater-based R Marine Riley are planning to make these dreams come true.
Sydney International Boat Show was this week abuzz with excitement as R Marine Riley formally announced a special Whitsunday Islands Experience, departing Sydney in mid-2016.
This extremely active Riviera dealership has hosted some amazing experiences for Riviera clients from all over the world, all of whom share one thing in common: getting out and enjoying 'the ultimate boating experience' aboard their luxurious Riviera and Belize motor yachts.
"This will be an amazing trip," said dealer principal Mark Riley. "We will also be taking in many of the major highlights of Australia's east coast, the world-class Riviera factory at Coomera, of course the Great Barrier Reef as well as many of the magnificent Whitsunday islands that are known worldwide for their beauty and pristine turquoise waters."
The Whitsunday Island Experience open to all Riviera and Belize owners, regardless of experience.
"This is a great opportunity for Riviera and Belize owners to stretch their sea legs with the confidence they are in the company of people with extensive blue-water cruising and weather forecasting experience, as well as a marine engineer who knows their boats intimately," says Mark.
"We will be enjoying some amazing raft-ups, sunset on the beach parties and, of course, the safety of knowing that if anything goes wrong other boats are only seconds away."
Mark says the success of past R Marine Riley Experience trips to Lady Musgrave and Frazer islands in Queensland, to Jervis Bay on the NSW south coast and also closer to home trips to northern NSW destinations including Lake Macquarie, Port Stephens and the Myall Lakes has ensured plenty of early interest in the Whitsundays passage.
"Our trips have included everyone from families and couples new to boating through to experienced hands who just love the camaraderie of cruising in company of like-minded people who share their passion for the rich and rewarding boating lifestyle," he said.
"Cruising the Whitsunday islands is, for many people, a once-in-a-lifetime opportunity and we invite Riviera and Belize owners to join us on this very special voyage to the by registering as soon as possible."
If you would like to register for this amazing Whitsunday Islands Experience or for R Marine Riley's three-week Tasmania Experience departing Sydney at the end of 2015, please contact: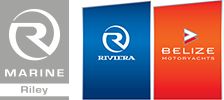 R Marine Riley
The Quays Marina
1856 Pittwater Road
Church Point, NSW, Australia
Phone: + 61 (02) 9979 7000
Fax: + 61 (02) 9997 1288
Mobile: +61 418 250 727
Email: mark@rmarineriley.com.au
Website: RmarineRiley.com.au
Copyright RMarine Riley, 2015.